After-School Adventures
At Adventure Club, directed by Mr. Daniel, students of all grades gathered after school to play games in the gym and color in the cafeteria.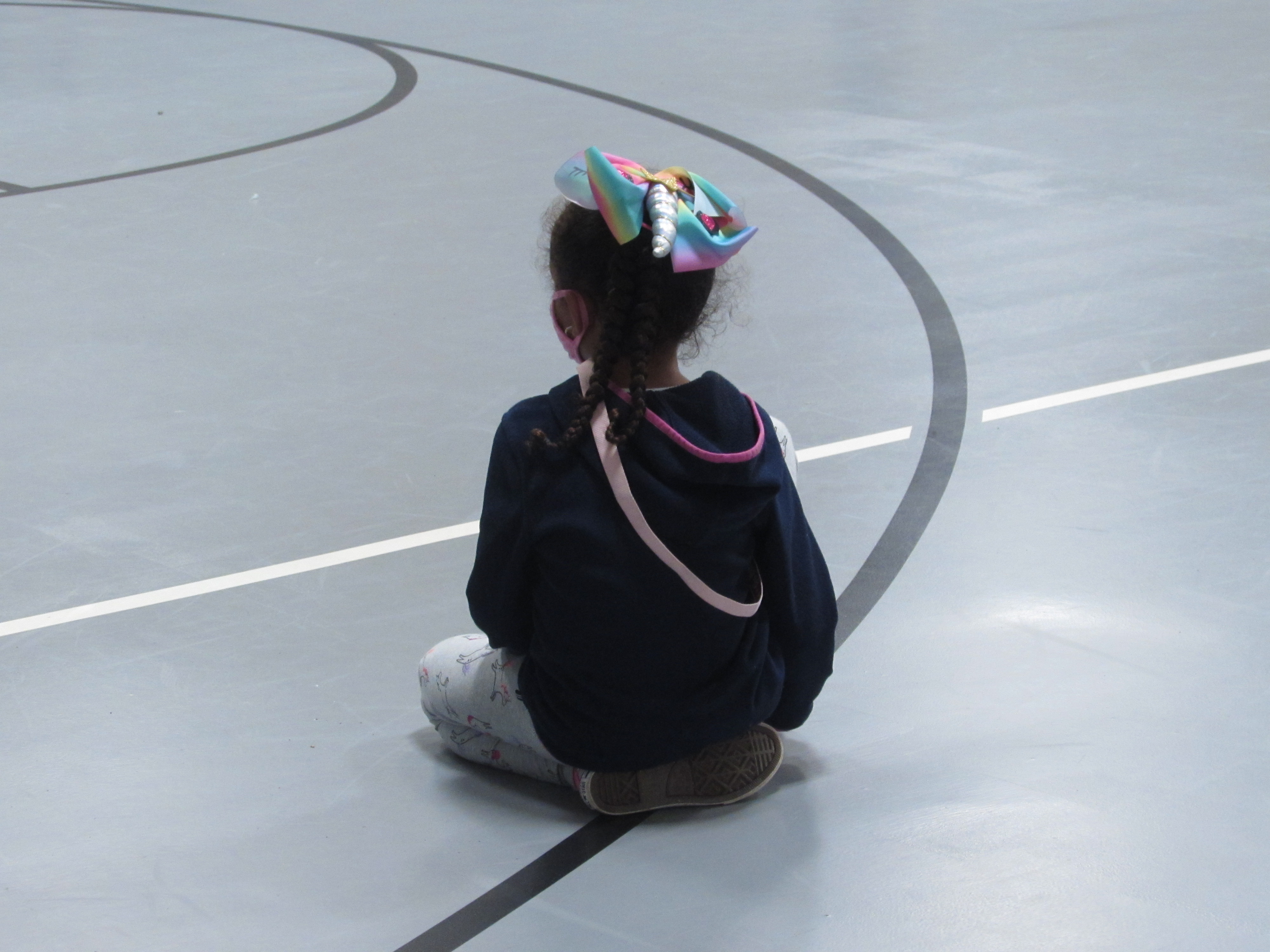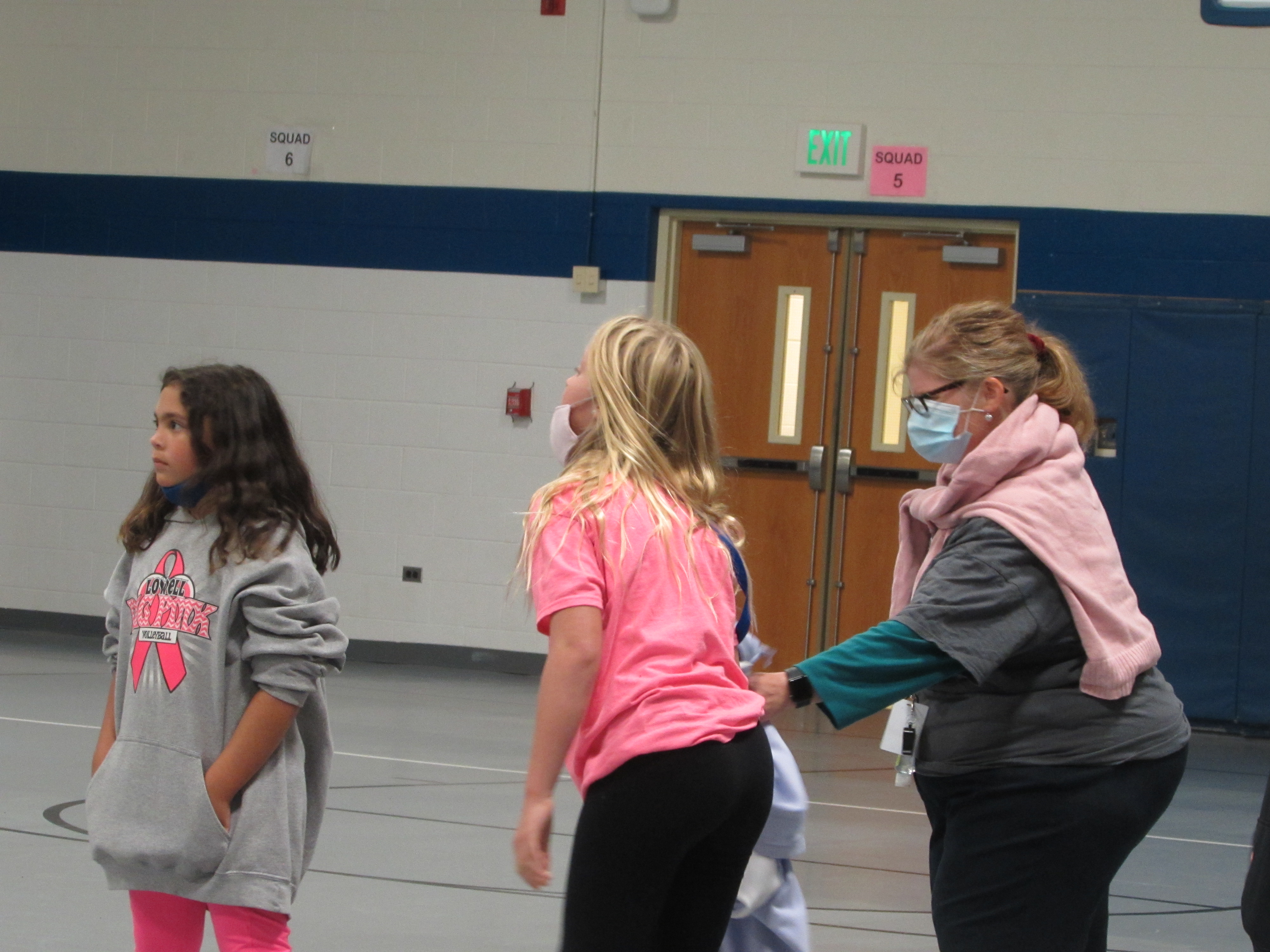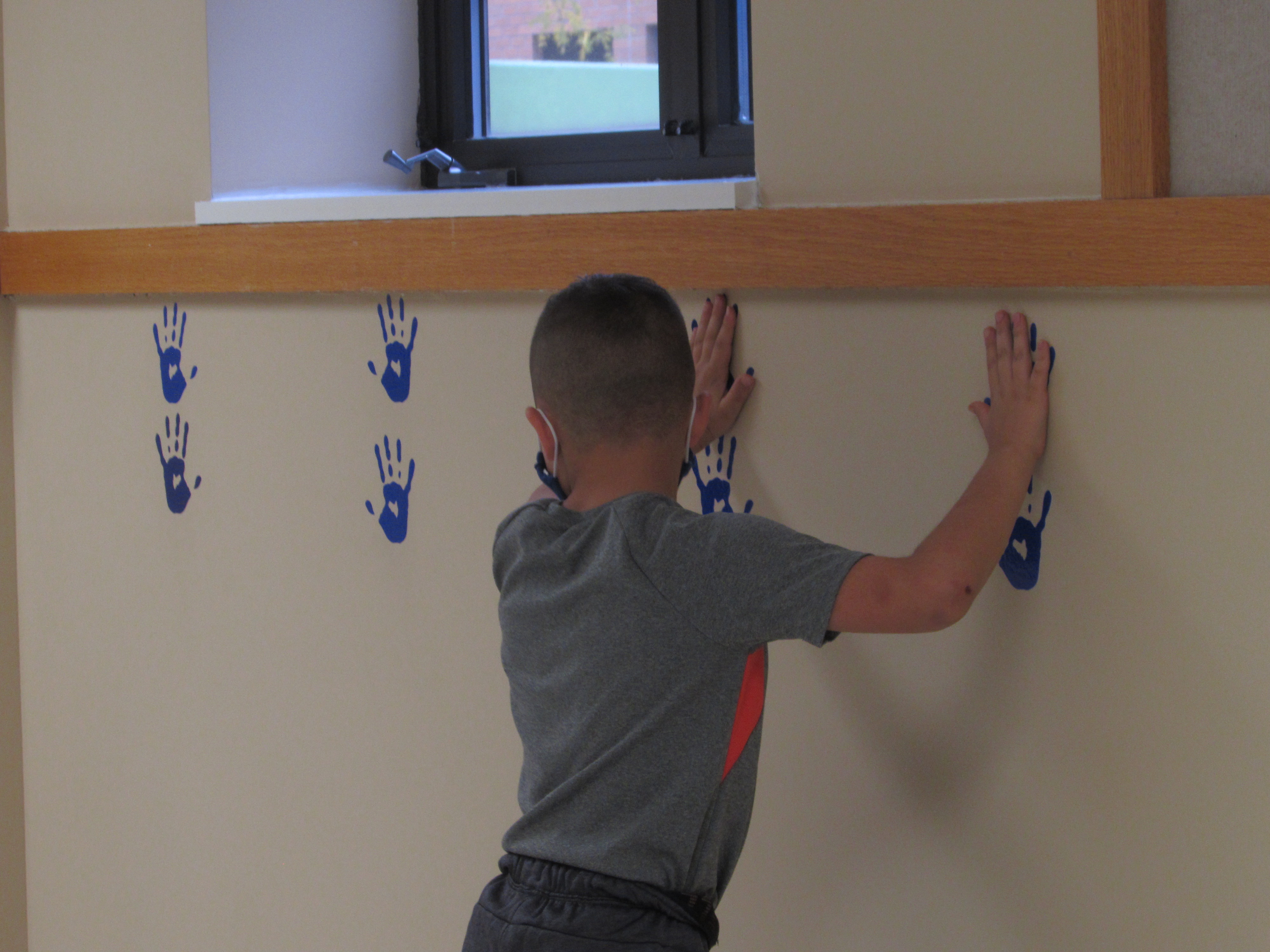 Feeling it Out
On Sept. 28, some students from Mrs. Zolfo's second grade class completed Mrs. Hartman's Sensory Walk. The walk is designed to help students take a short, relaxing break from work in the classroom.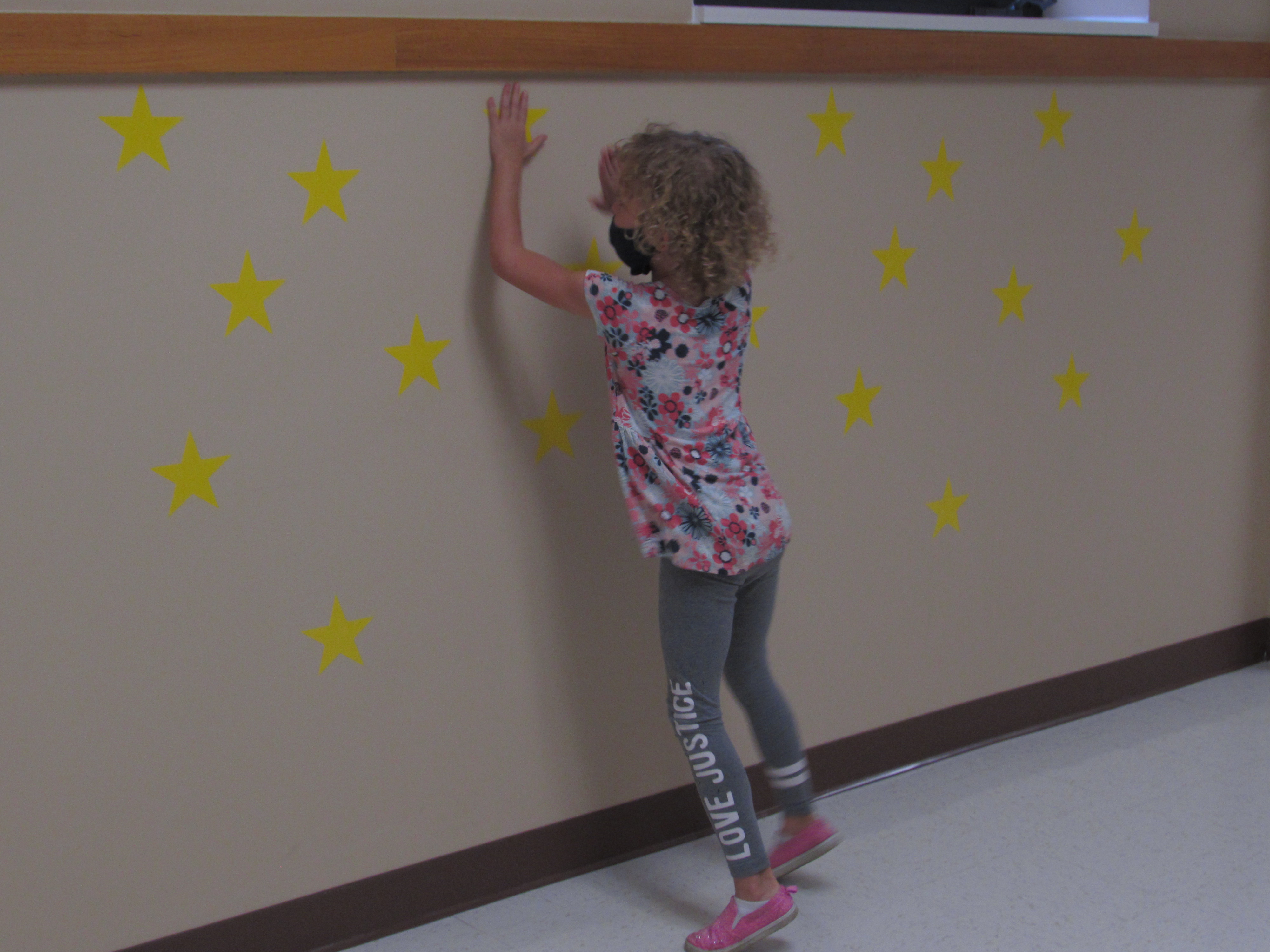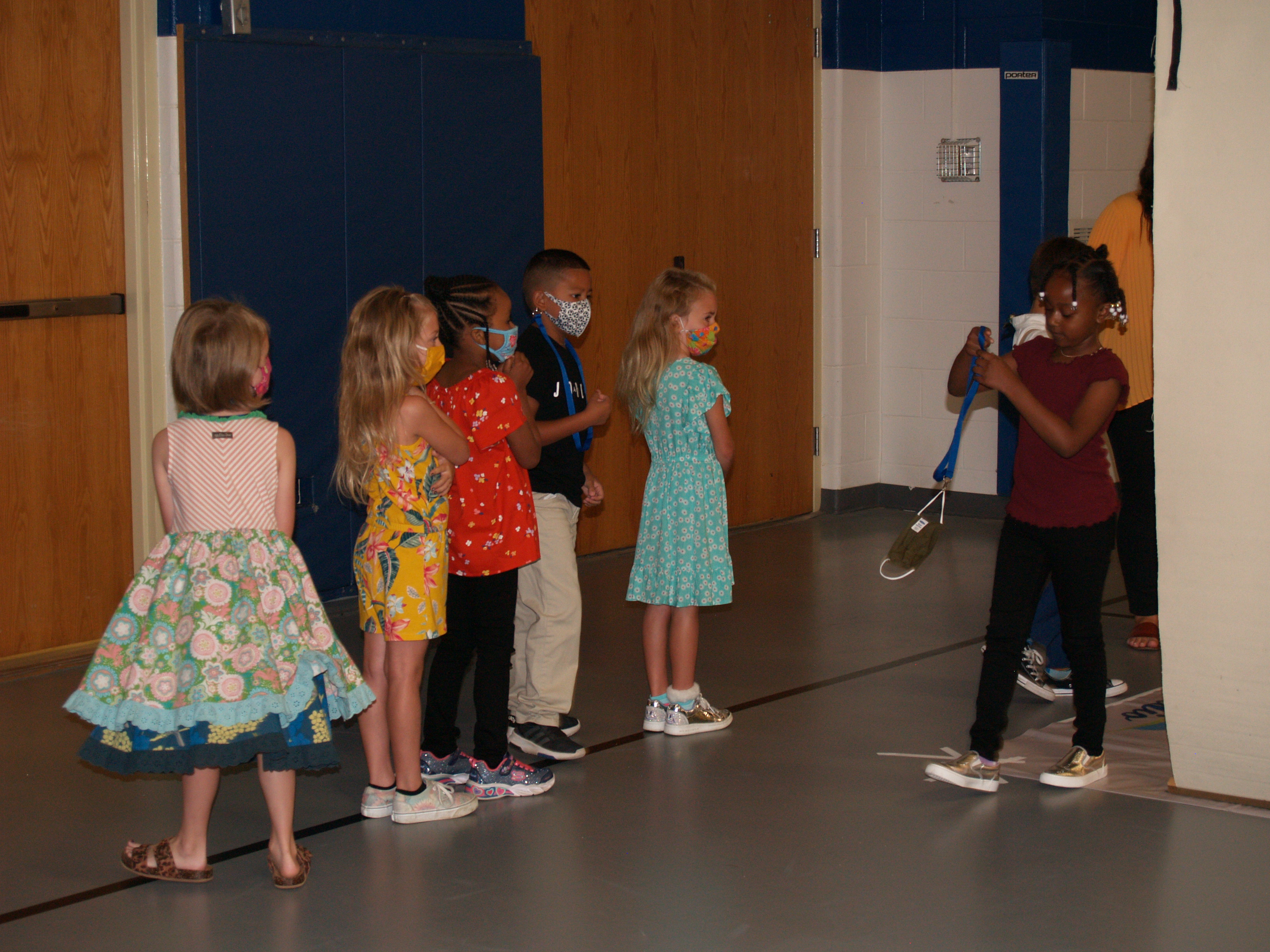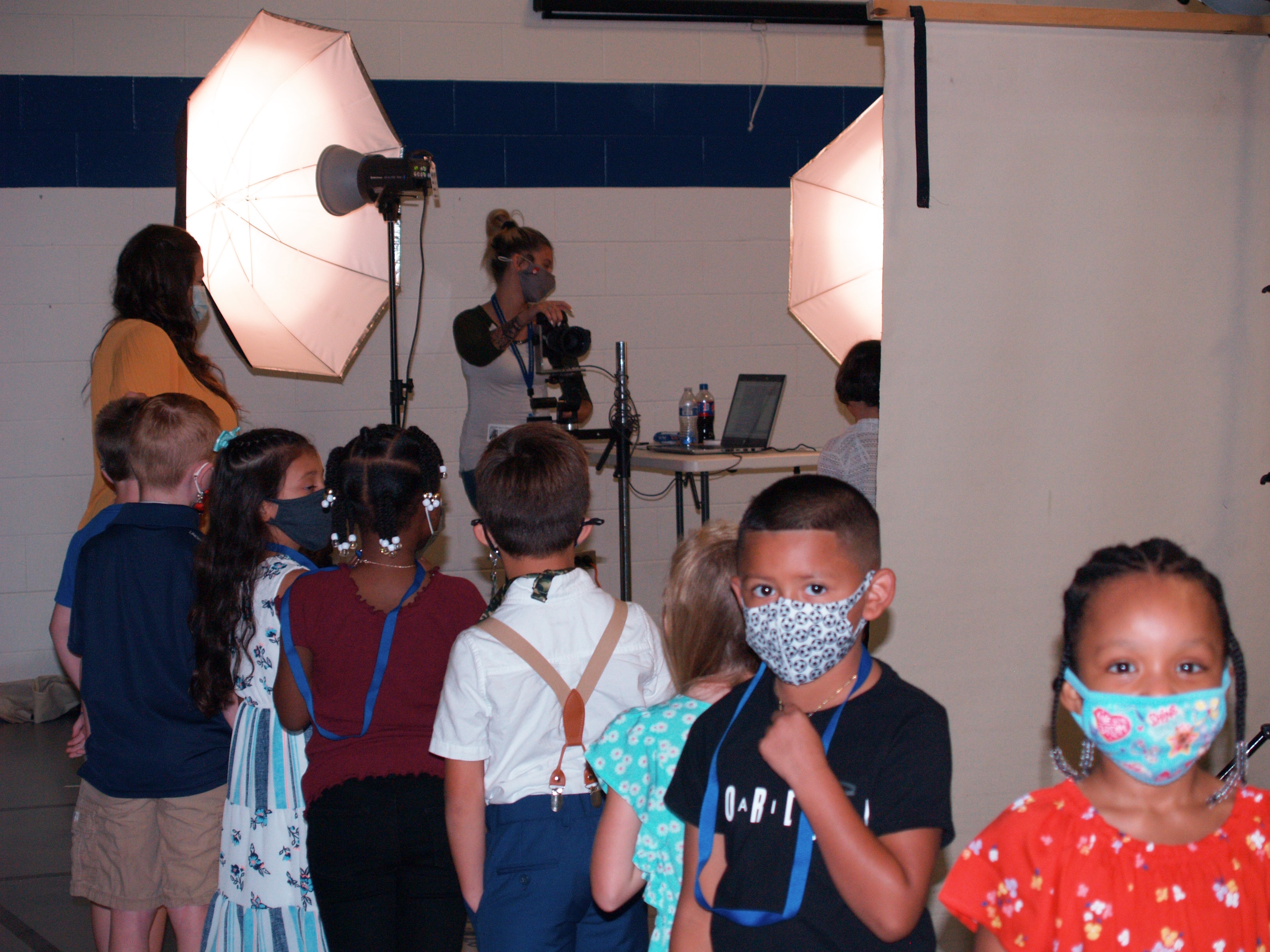 Say Cheese!
All grades got their Skyward and yearbook photos taken by photographers during school on September 3.
The Kids Heart Challenge took place on Feb. 28. Throughout the month of February, students and staff worked to fund raise for the American Heart Association to help patients with heart defects or those who have gone through open heart surgery. The day was full of fun activities for each grade level that got their heart pumping and energy flowing.
On Feb. 14, all classes celebrated Valentines Day with their annual class parties. The parties consisted of games, sweets, and prizes. Students were brought together to cherish the love of the holiday and bond with each other.
On Feb. 6, The Silly Safari came to visit the students. Silly Safari is a presentation given to schools all over the Midwest enriching the students' minds with facts about different environments and the animals that live within them. The instructor brings a wide variety of live animals with him. To this group of third graders, he brought his Boston Terrier, a scorpion, a kinkajou and even a crocodile. After the interactive presentation, the students were able to pet the rabbit, frog, and touch a snake.
Miss Bourget, a third grade teacher, celebrated Thanksgiving with her students by placing them in designated Native American tribes and allowing them to use pieces of paper as crops or other materials to trade with the other tribes in the classroom. The students learned how to independently trade with other tribes and even experienced "uh-oh" cards which were cards that hindered them from trading at specific times.
Mrs. Savitski, the school librarian, taught one of her first grade classes how to make scarecrows out of paper bags for the Thanksgiving holiday. The students learned to glue the pieces together and follow directions.
On Monday Nov. 11, the students and staff invited their families to the annual Veteran's Day Ceremony. The ceremony was held to honor all veterans who had served or are currently serving in the armed forces. Each grade contributed to the ceremony with either a speaking presentation or a song. To end the ceremony, the students came together along with Mr. DeLaughter to sing "God Bless the USA."
Socktober was in full force at Peifer for the month of October.  Socktober is a fundraiser to donate small items, such as socks, to give to people at homeless shelters.  The whole school was asked to participate and many items were donated. Student council was in charge of separating all of the clothing items and Miss Chloros and Miss Rossi were in charge of promoting the fundraiser.  The idea was seen on an episode of Kid President and sparked a schoolwide fundraiser.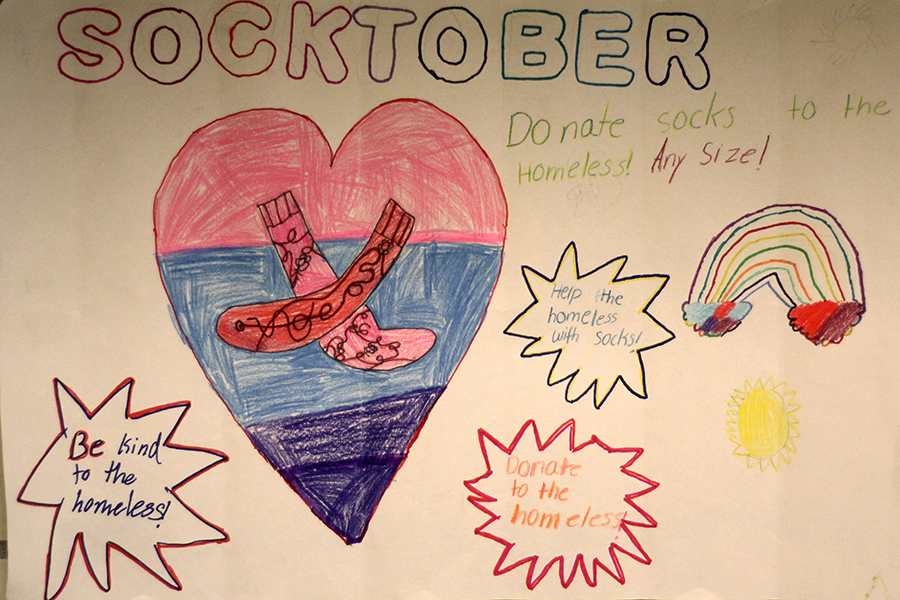 Organized by Miss Colgrove, a fourth grade teacher, students at Peifer have been asked to participate on the special days of Anti-Bullying Month.  Students were encouraged to participate in themed days that help raise awareness for the trouble of bullying among students. Some days included making encouraging signs to put outside of the classrooms, making leaves for the school's unity tree, random act of kindness day, and even an orange out.  Throughout the two weeks that these events were held, students and teachers worked hard to create door decorations for each classroom that would be judged at the end of the festivities. The winning classroom is then rewarded with ice cream to celebrate their creativity and participation in this good cause.
For almost 18 years, Henry Zahrn has been coming to read to Mrs. Izsak's third grade classes. He comes in every Tuesday and picks out a book to read to the children and also records it for his Youtube Channel. This reading benefits Henry by helping him read out loud and interact with the students. The children are eager to hear from him each week.
On Sept. 26 Tim Hanning visited Peifer for another year of the "Pro-Kids Show". Tim entices the children's imagination and dares them to laugh at the amusing show he puts on. Tim encourages the students to make good choices that reflect positive character qualities all while putting on a magic show. He performed twice during the day and even came back to put on a show that night for the students and parents.
Lake Central School Corporation
8400 Wicker Avenue, St.John IN. 46373
Pathways to Excellence