The Kids Heart Challenge took place on Feb. 28. Throughout the month of February, students and staff worked to fund raise for the American Heart Association to help patients with heart defects or those who have gone through open heart surgery. The day was full of fun activities for each grade level that got their heart pumping and energy flowing.
On Feb. 14, all classes celebrated Valentines Day with their annual class parties. The parties consisted of games, sweets, and prizes. Students were brought together to cherish the love of the holiday and bond with each other.
On Feb. 6, The Silly Safari came to visit the students. Silly Safari is a presentation given to schools all over the Midwest enriching the students' minds with facts about different environments and the animals that live within them. The instructor brings a wide variety of live animals with him. To this group of third graders, he brought his Boston Terrier, a scorpion, a kinkajou and even a crocodile. After the interactive presentation, the students were able to pet the rabbit, frog, and touch a snake.
Miss Bourget, a third grade teacher, celebrated Thanksgiving with her students by placing them in designated Native American tribes and allowing them to use pieces of paper as crops or other materials to trade with the other tribes in the classroom. The students learned how to independently trade with other tribes and even experienced "uh-oh" cards which were cards that hindered them from trading at specific times.
Mrs. Savitski, the school librarian, taught one of her first grade classes how to make scarecrows out of paper bags for the Thanksgiving holiday. The students learned to glue the pieces together and follow directions.
On Monday Nov. 11, the students and staff invited their families to the annual Veteran's Day Ceremony. The ceremony was held to honor all veterans who had served or are currently serving in the armed forces. Each grade contributed to the ceremony with either a speaking presentation or a song. To end the ceremony, the students came together along with Mr. DeLaughter to sing "God Bless the USA."
Socktober was in full force at Peifer for the month of October.  Socktober is a fundraiser to donate small items, such as socks, to give to people at homeless shelters.  The whole school was asked to participate and many items were donated. Student council was in charge of separating all of the clothing items and Miss Chloros and Miss Rossi were in charge of promoting the fundraiser.  The idea was seen on an episode of Kid President and sparked a schoolwide fundraiser.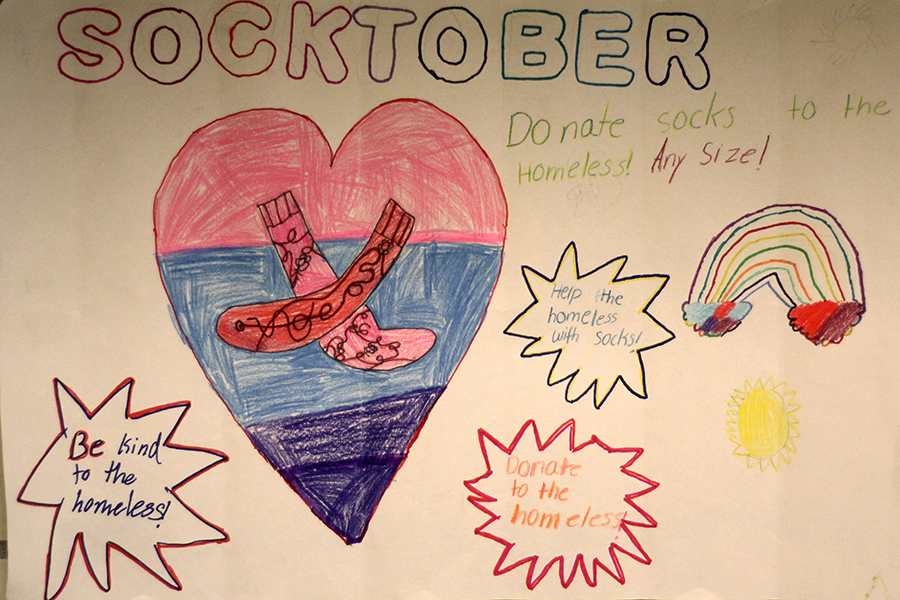 Organized by Miss Colgrove, a fourth grade teacher, students at Peifer have been asked to participate on the special days of Anti-Bullying Month.  Students were encouraged to participate in themed days that help raise awareness for the trouble of bullying among students. Some days included making encouraging signs to put outside of the classrooms, making leaves for the school's unity tree, random act of kindness day, and even an orange out.  Throughout the two weeks that these events were held, students and teachers worked hard to create door decorations for each classroom that would be judged at the end of the festivities. The winning classroom is then rewarded with ice cream to celebrate their creativity and participation in this good cause.
For almost 18 years, Henry Zahrn has been coming to read to Mrs. Izsak's third grade classes. He comes in every Tuesday and picks out a book to read to the children and also records it for his Youtube Channel. This reading benefits Henry by helping him read out loud and interact with the students. The children are eager to hear from him each week.
On Sept. 26 Tim Hanning visited Peifer for another year of the "Pro-Kids Show". Tim entices the children's imagination and dares them to laugh at the amusing show he puts on. Tim encourages the students to make good choices that reflect positive character qualities all while putting on a magic show. He performed twice during the day and even came back to put on a show that night for the students and parents.
Pythons and armadillos and owls! Oh my!
On Tues., Feb. 19, the Silly Safari brought a zoo to the gym. Students learned about many different animals including the similarities and differences between reptiles, amphibians and mammals. While the owl proved how smart it was by flapping its wings whenever its handler said "wings," the bunny rabbit seemed to be the favorite, at least among the kindergarteners. The biggest animal that was brought was the python named Nagini. All of the grades got to see a different combination of animals, and each grade had the opportunity to pet the animals on their way out!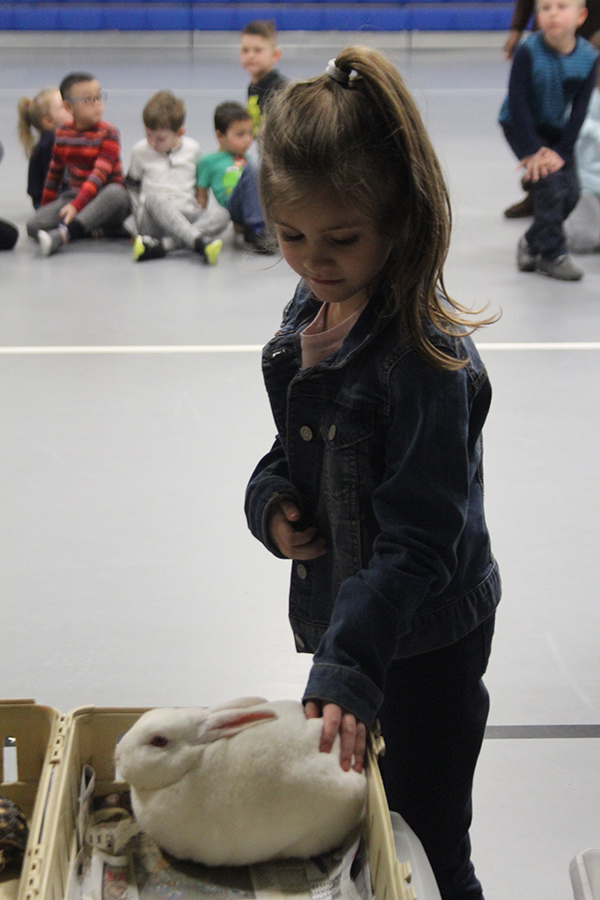 Students in all grades participated in Valentine's Day parties. From sweets to games, students were able to have fun and enjoy the holiday.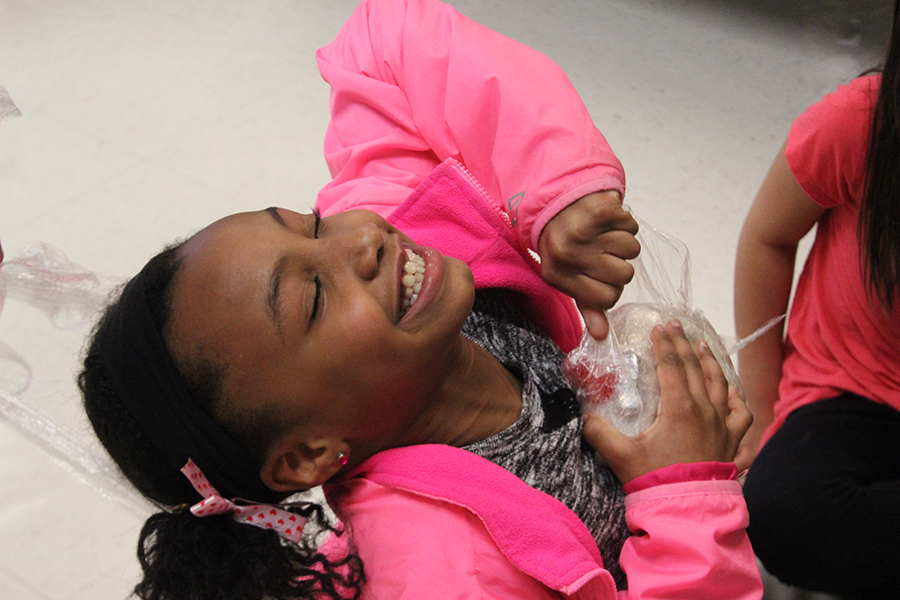 On Feb. 13, second graders learned all about journalism and writing from Mr. Jerry Davich of the Chicago Tribune. Davich showed a powerpoint presentation showcasing all of the work he has done as a reporter.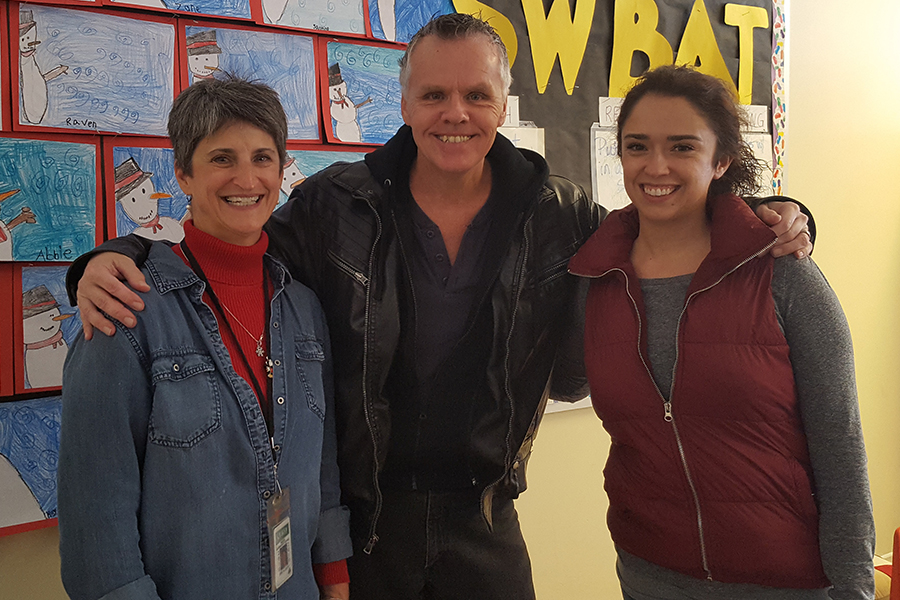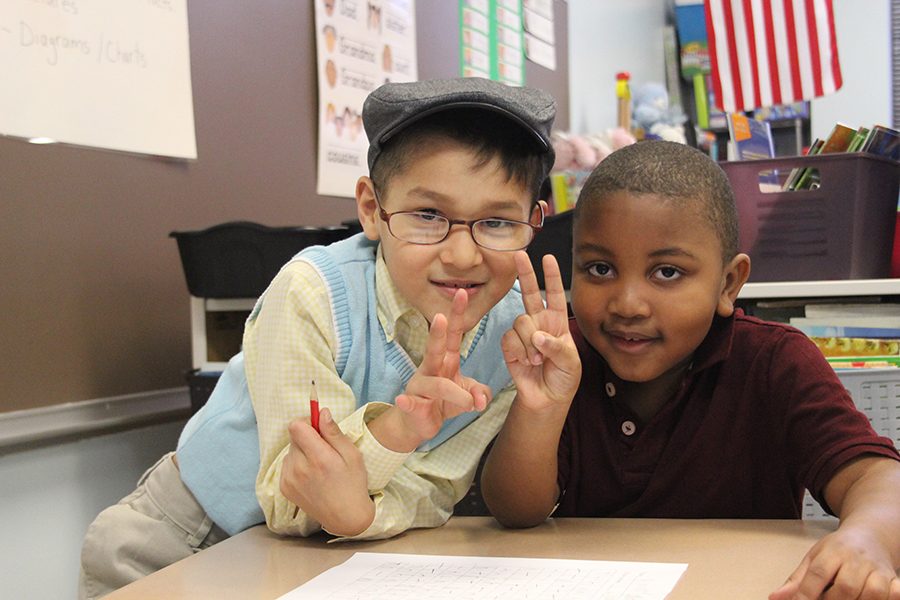 On Wednesday, January 23, students celebrated the 100th day of school. Kindergarteners dressed up as elderly "100-year-olds," and first graders wore homemade shirts that displayed 100 items or a cute saying about surviving 100 days of school.
Penny Wars is a fundraiser ran by Lake Central Dollars for Scholars. The money brought in by students goes directly toward a scholarship that will be awarded to a Peifer graduate.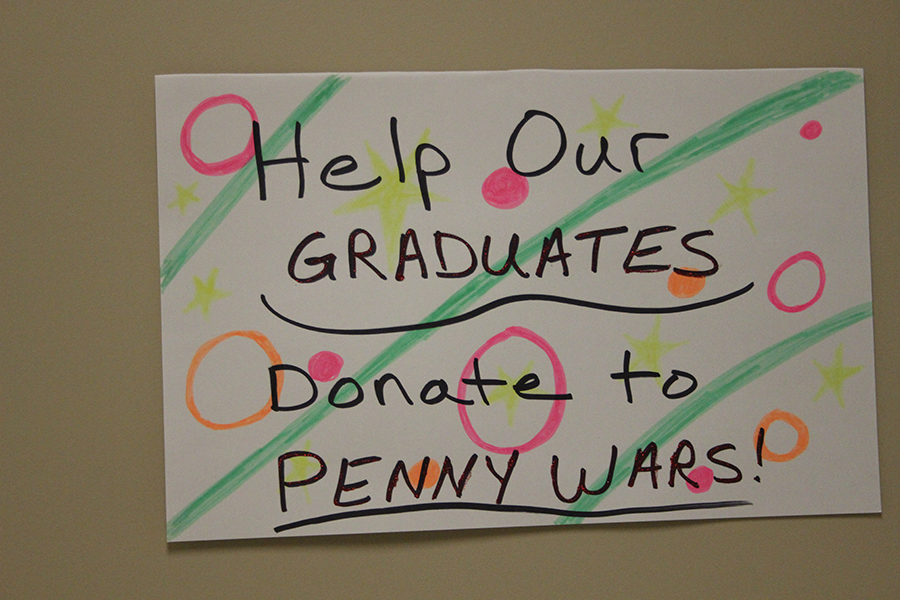 In honoring Martin Luther King Jr., students made projects declaring what their individual dreams are. While some are more serious and some are more lighthearted, all students respected the idea of creating a better future for themselves and society. On January 21, MLK day, school was closed for a day of remembrance.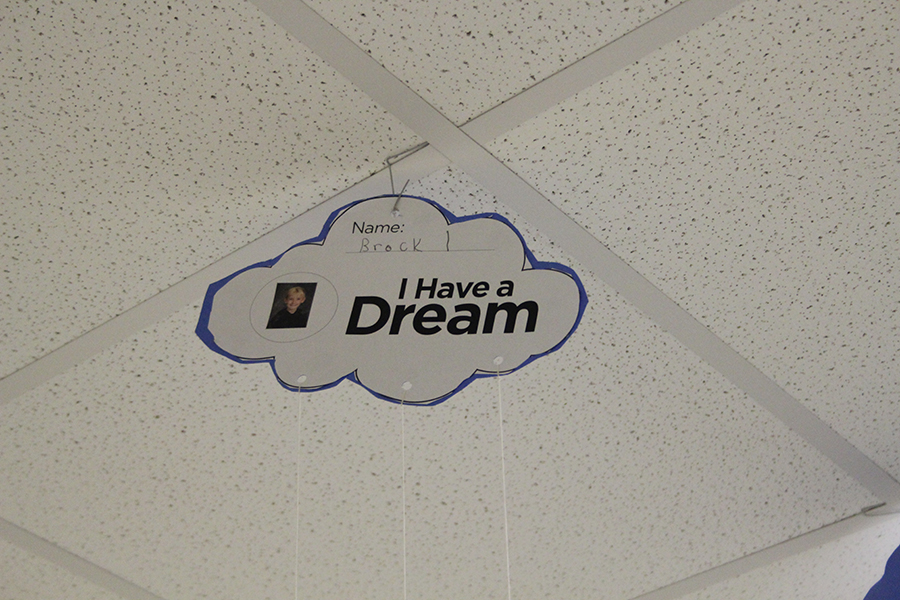 To ring in the new year, students crafted new year's "toasts." Most of the resolutions wished for happiness and healthiness in the new year.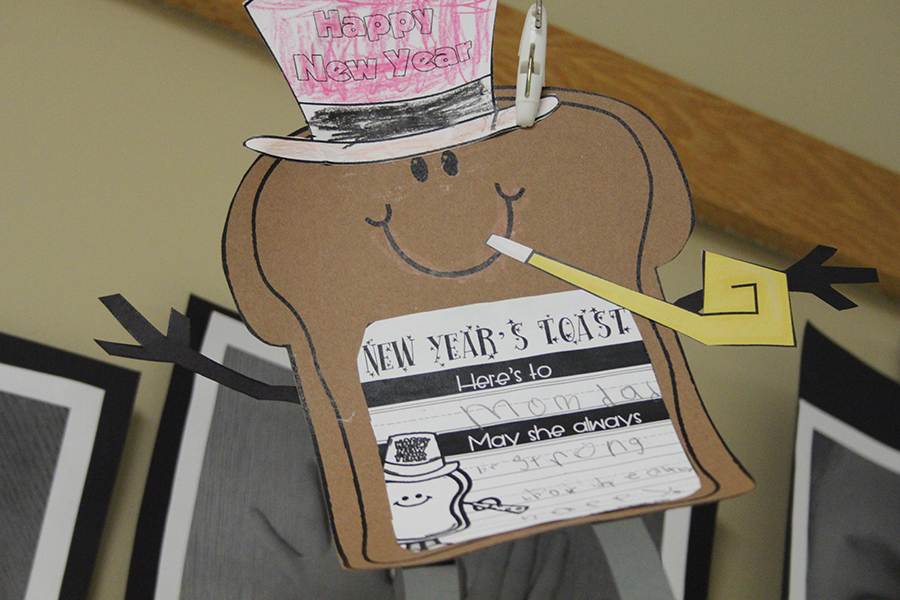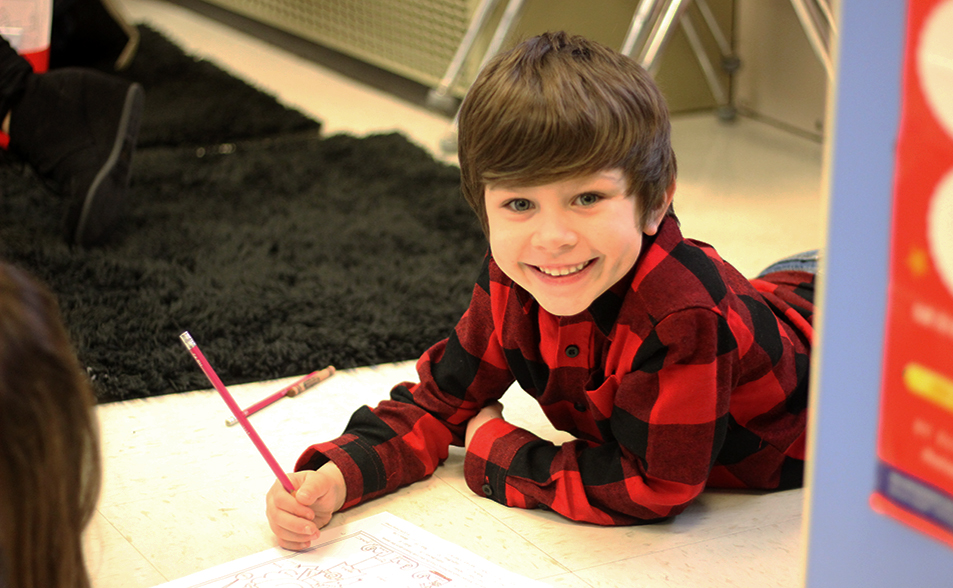 In Mrs. Kaitlyn Rossi's first grade class, students broke into small groups to do math centers. The students worked on the math skills they have learned throughout the first semester, but with a holiday twist.
From reindeer to snowmen, the halls are decked with boughs of holly and holiday spirit. Every class has their own way of decorating for the holiday season.
Kindergarten Holiday Program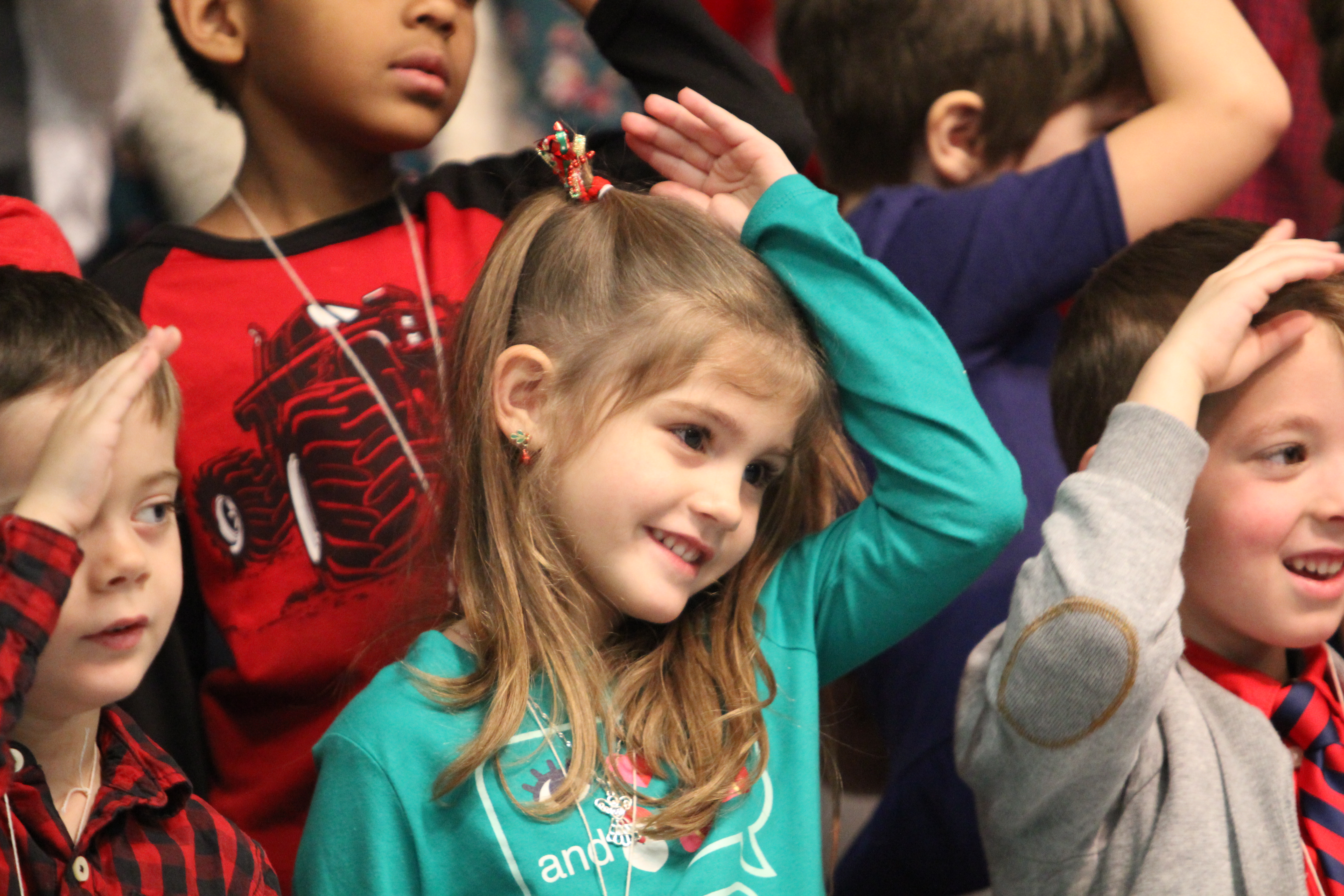 On December 13, the Kindergarten Holiday Program filled the gymnasium with Holiday spirit. Students sang songs they had been practicing with their classmates and everyone in the audience left with a smile.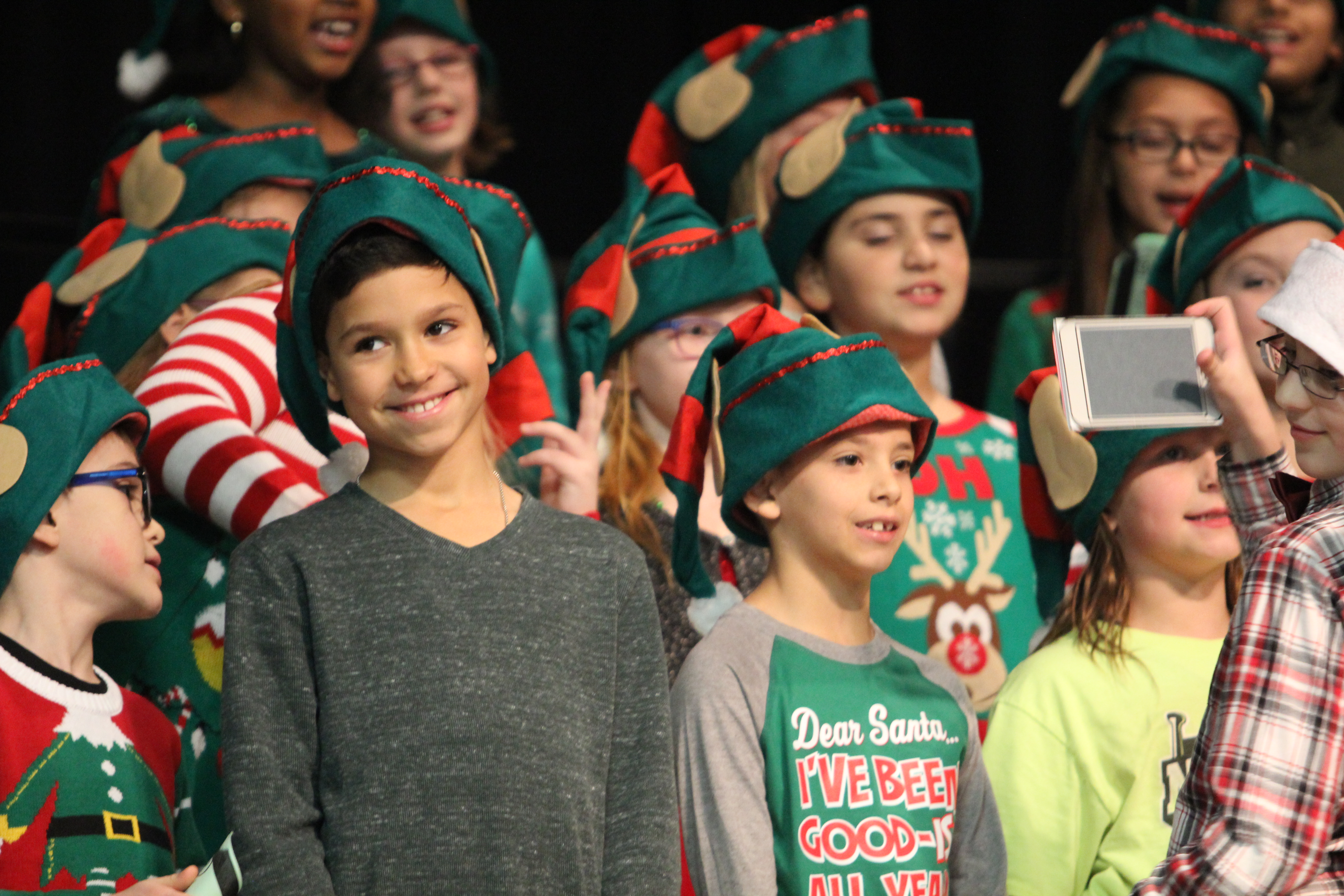 For some early holiday cheer, third graders gathered on Dec. 12 to sing songs while dressed as elves. The highlight of the performance was when they sang "I want an Elfie Selfie!" and ran out to the audience to take a picture with their families.
All Aboard on Polar Express Day!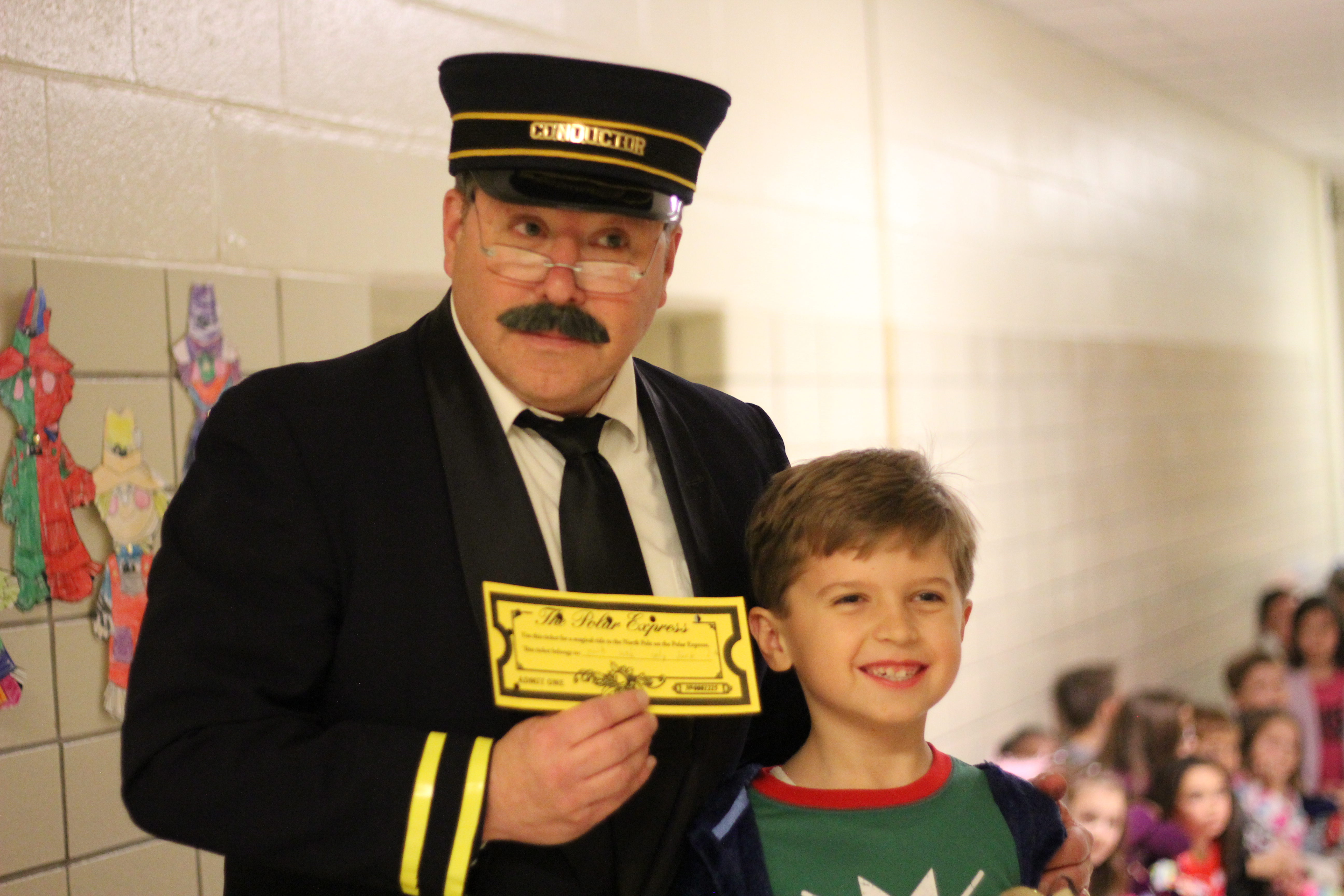 Kicking off the holiday season, second graders boarded the Polar Express with Conductor DeLaughter. The students received a golden ticket to ride the train to the cafeteria where they drank hot chocolate and ate donuts. One lucky student received the first gift of Christmas: bells from Santa's sleigh.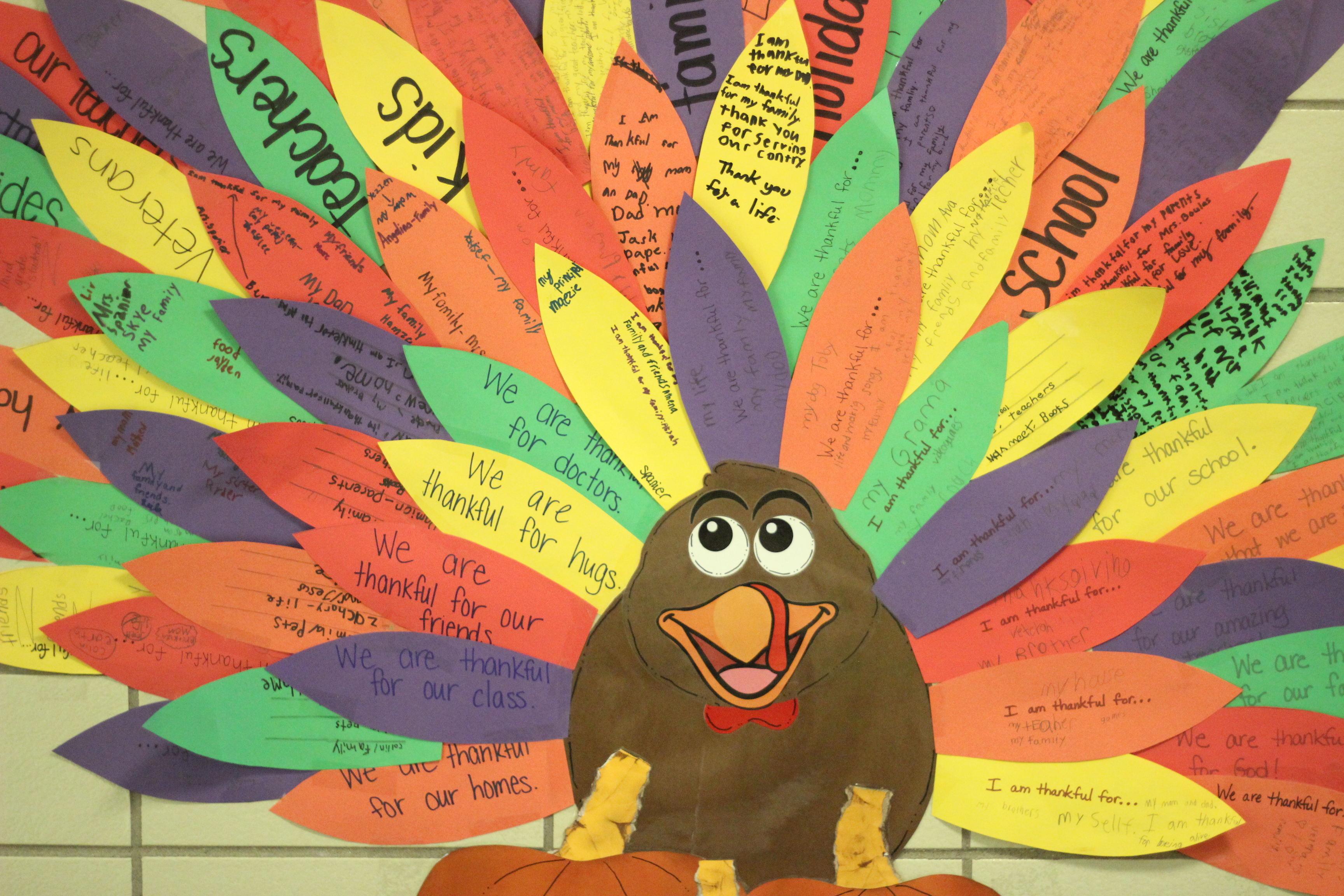 Kindergartners in Ms. Ashley Chloros' class dressed up in their best Disney spirit wear.
Happy Veteran's Day from Peifer Elementary School!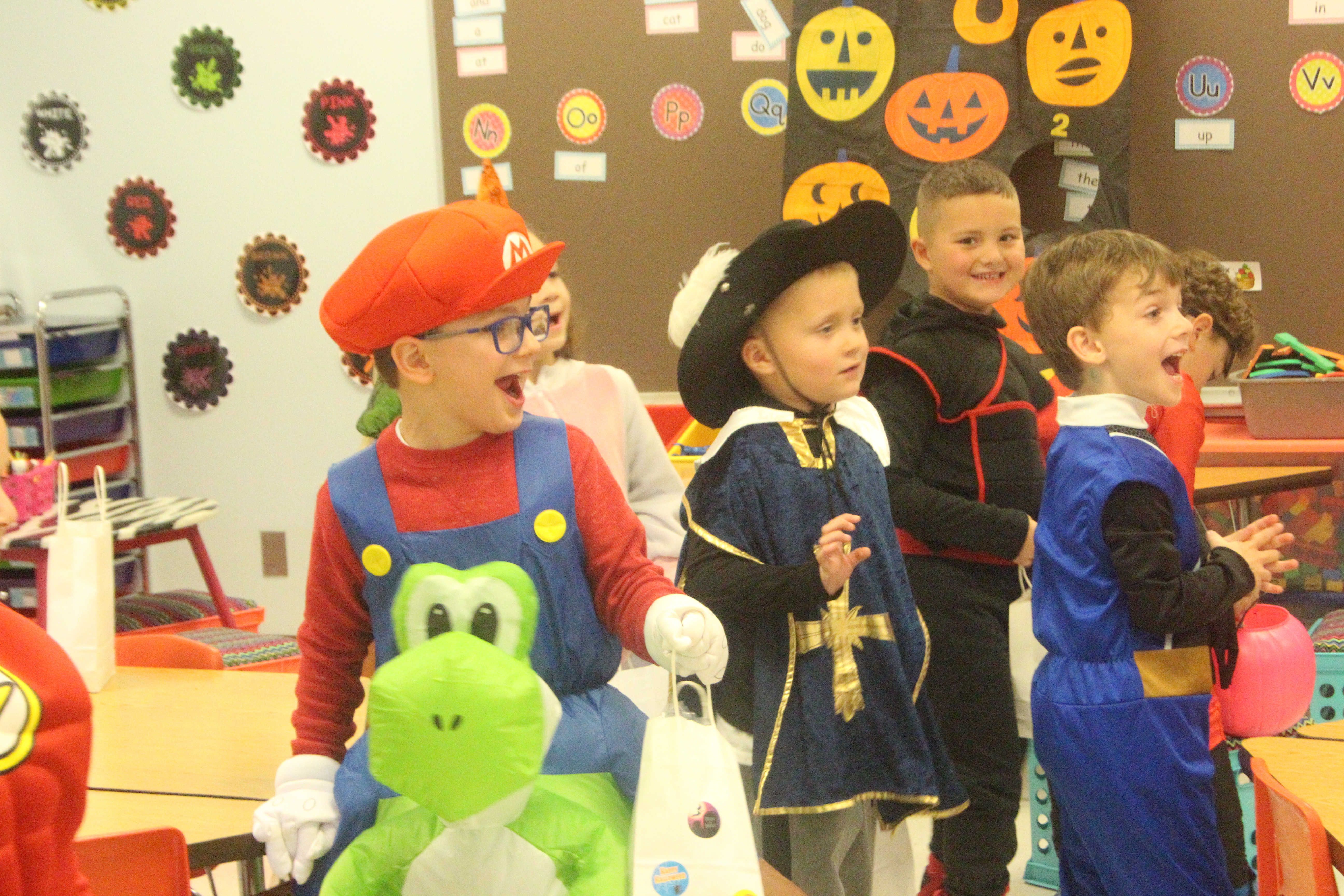 Students celebrated Halloween with class parties and a costume parade.
On Wednesday, Oct. 24, students came to Lake Central High School to see the play Charlotte's Web.
On Friday, Oct. 19, Peifer hosted the annual Boo Bash, an event for students to come to school in costume, play games and win prizes.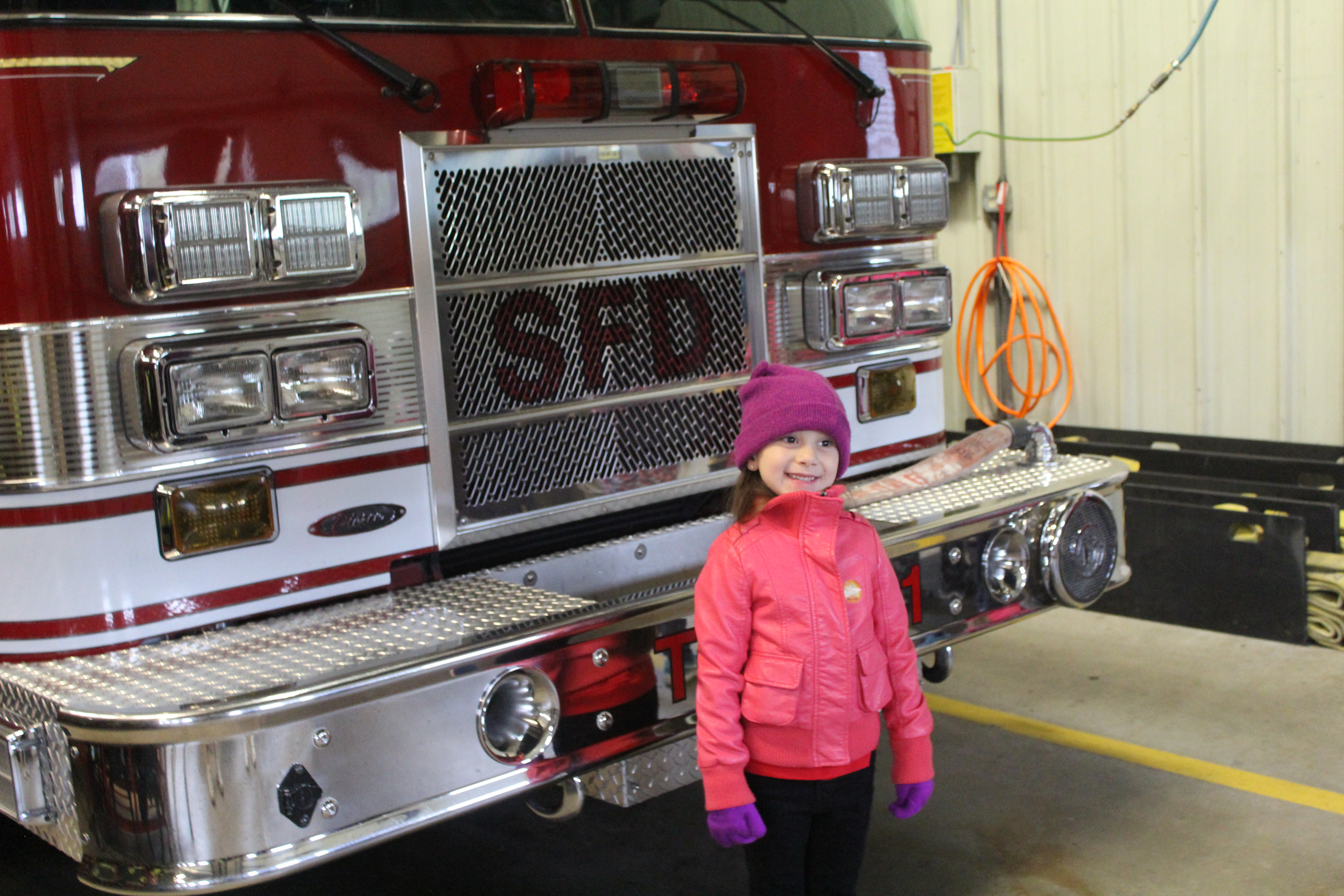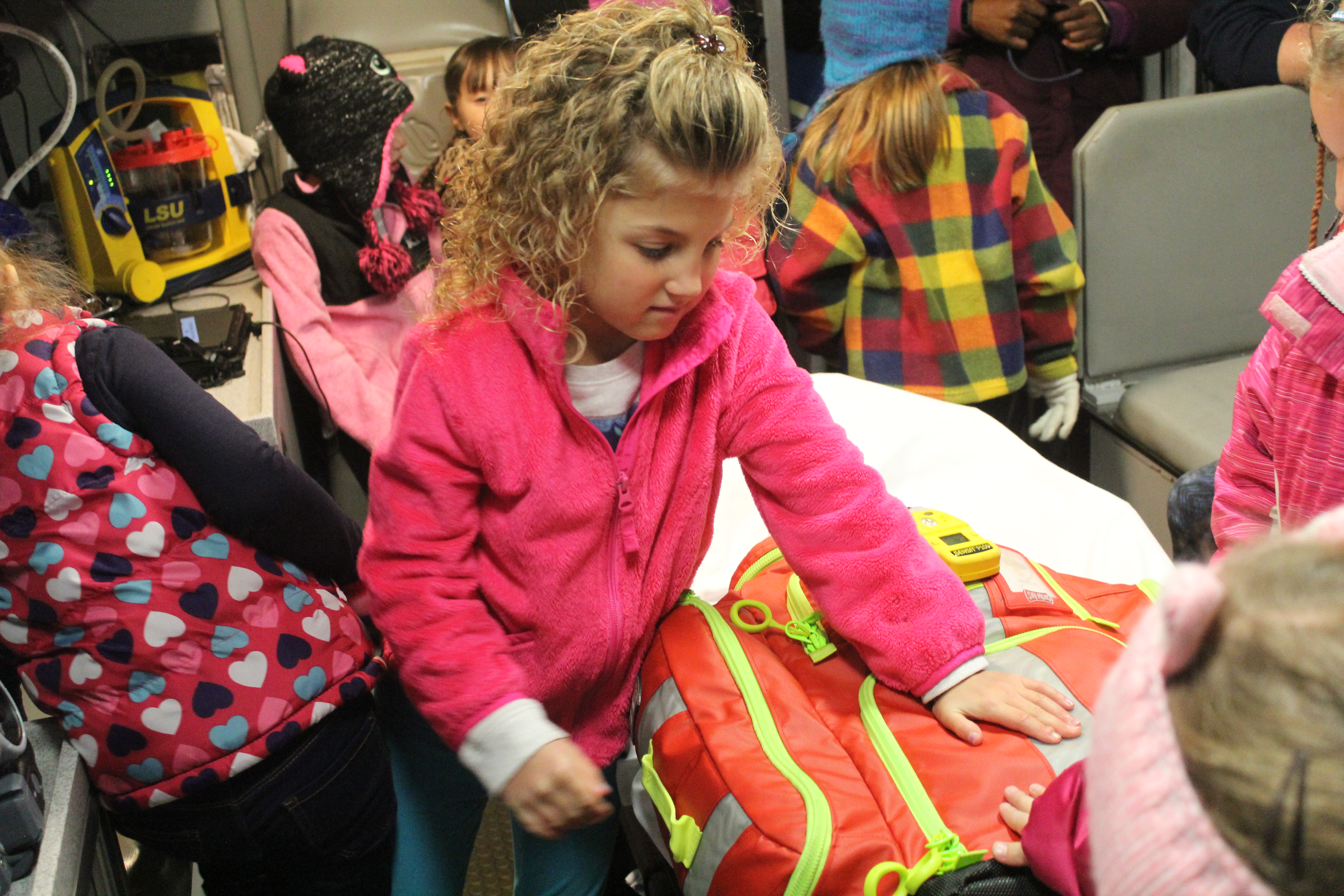 On Friday, Oct. 12, kindergartners took a field trip to the Schererville Fire House.
On Oct. 11, students participated in Farm Day where they dressed up like characters from Charlotte's Web.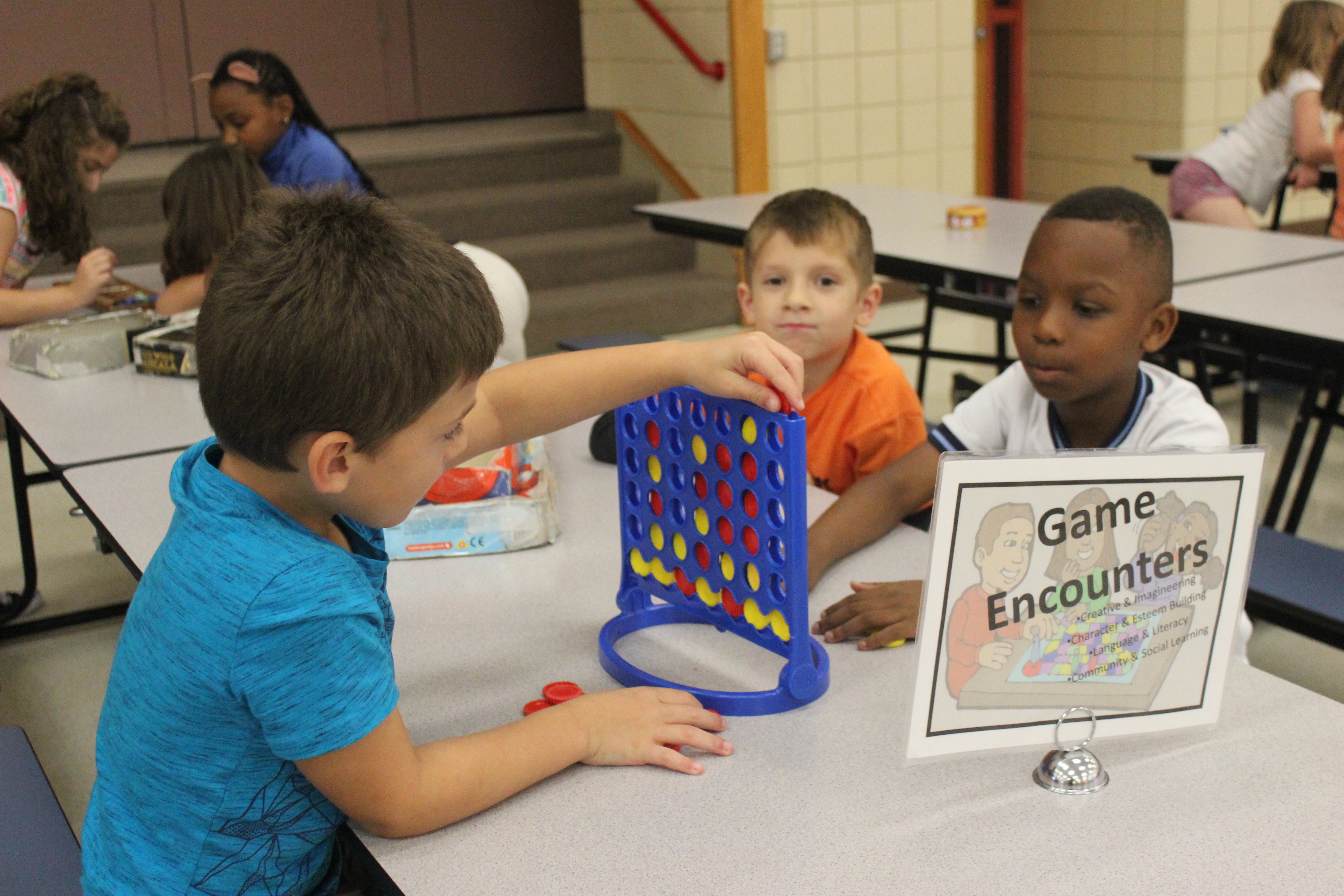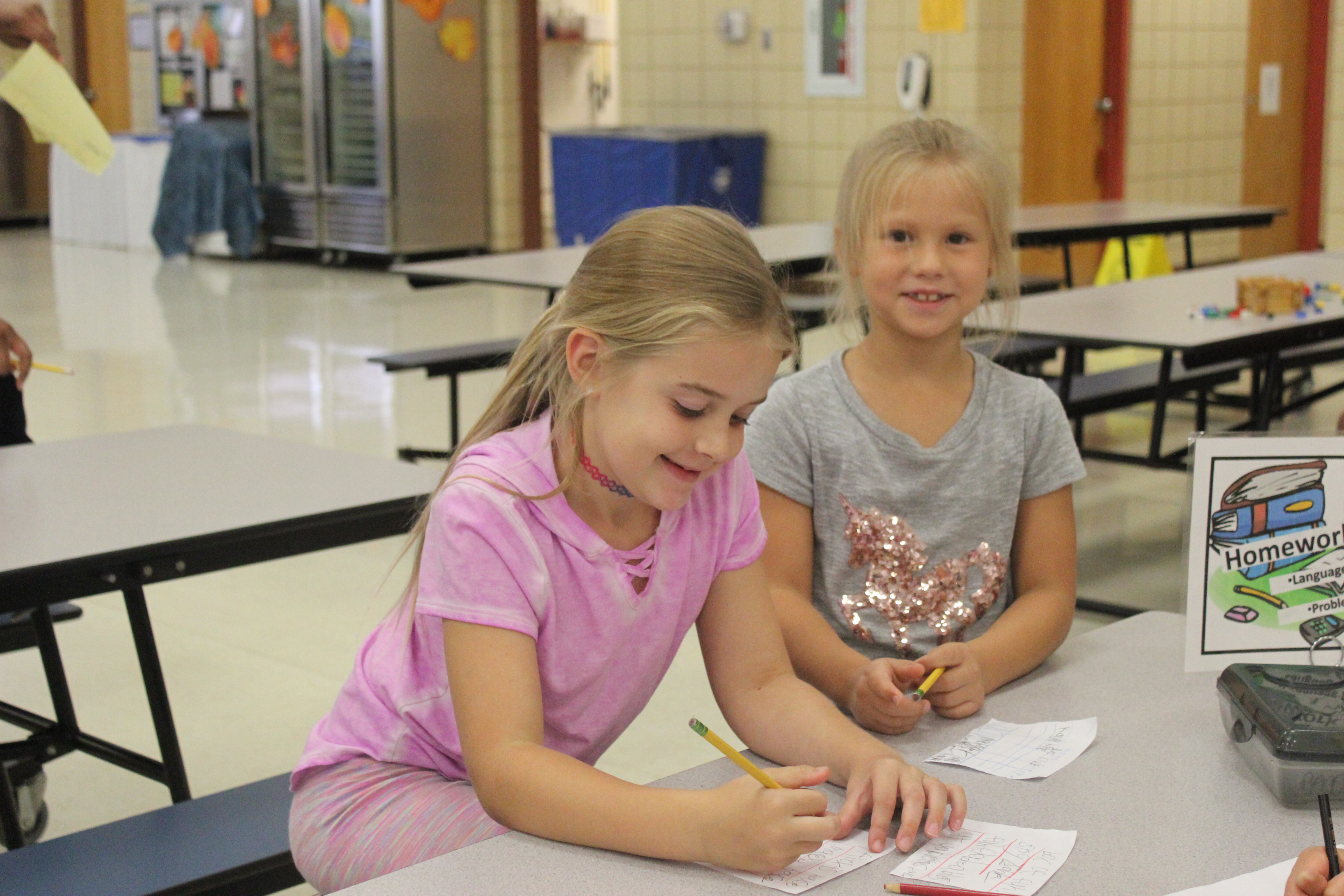 Adventure Club is a before and after school care program for students to have fun and learn.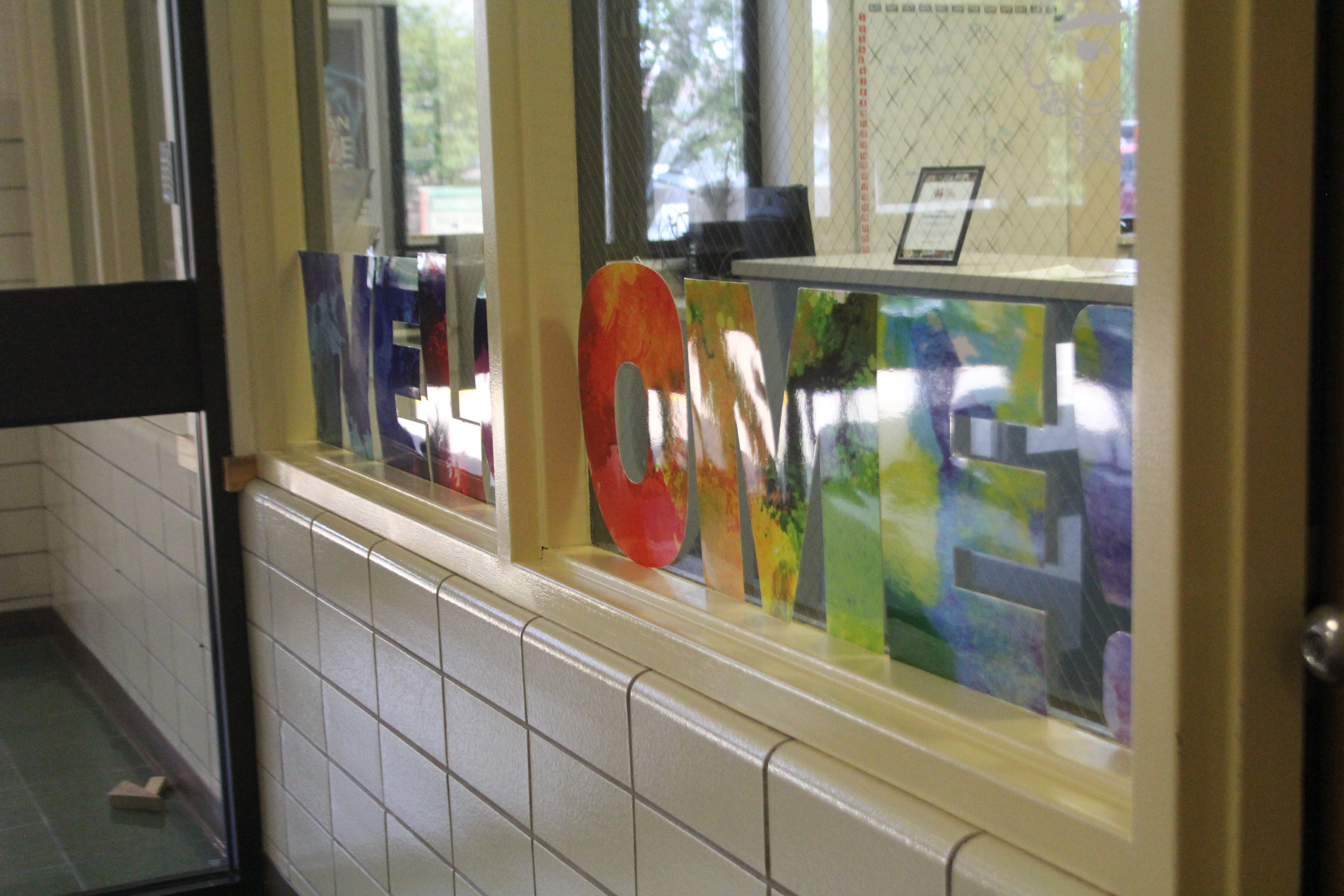 Welcome to the 2018-2019 school year at Peifer Elementary!
It has been a great year for the lake central school corporation. Another school year has come and gone in a blur. Congratulations to all of the 2018 graduates and good luck in your future endeavors. Have a great summer everyone!
It has come to the end of the school year. The time that kindergartener are moving on to the first grade, 8th graders are graduating to high school and Seniors are graduating to college. Today some of Lake Centrals Seniors went back and visited where it all started. Some of the Class of 2018 went to pay a visit to their old elementary schools. They said hi to their old teachers, reminisced about some of their memories and got to show the current students where they will be someday. It was a bittersweet moment for everyone, the staff and students, to see how fast time has flown by.
Peifer students have covered the halls with their art. Students invited family to come look at their work and even dance a little. The art show is to showcase the very talented students in Peifer elementary. Parents couldn't look more proud while gazing at all of the hard work and beautiful creations that lined the walls and hung from the ceilings. Then they ended the night with music and dancing for everyone to join.
The kids pro show brings everything to the table. Their is magic and jokes and singing. Really anything a kid could want. So and sis we how to get the students excited as well as the parents. It was a night of fun and laughter, a nice break from all the school work.
There has many award shows going on in Hollywood but this award show went on in oeifers classrooms. The 2nd graders had an award show for their favorite stories so far in the year. They also had awards for things like their favorite authors of these stories. The students dressed up in their best clothes and got to read off the nominees and then the winners to the whole class. After all the awards they got to go take a group picture on the red carpet in the hallway.
Peifer students are feeling the loving spirit on this Valentine's day. All classes had a Valentine party at the end of the day. With students playing games and making crafts. Then of course giving out Valentine's, like cookies or suckers to each and everyone. The classrooms were full of pink , red and hearts everywhere. They walked out of school with smiles on their faces, big candy bags in their hands and love in their hearts.
On Feb. 8th Peifer had a visit by Amazon John from Silly  Safaris. Amazon John visits different schools around the area, but he is not alone when he visits. Along with him are some of the animals that can be found in a rainforest. The animals he brought with ranged from an owl to a tree frog and even a beetle. He began by teaching the kids about each level of the rainforest and each levels role in its society. Once he started to explain each role, he would show the animals or insects that inhabited that level. He even allowed for some of the kids to play these roles and let them hold the animals in the process. So not only was it something exciting and new for the students but they learned something as well. Then once it was over each kid was able to get a closer look at all of the animals and even pet Amazon Johns dog that tags along on his trips.
In Mr. Terrys art class students would be learning from paint. To start off the class they had to separate their paper plates into sections for the primary colors. Once they all had the primary colors down they were ready to create new colors out of just those three. Taking blue,red and yellow, they would combined two at a time to create colors such as orange. It was all smiles when the art students began to see new colors forming on their plates.
Peifer students are learning different character conflicts in the book, "The Wizard of Oz".  They were going through different conflicts; character vs. self, character vs. nature and character vs. society. Each character was put onto the smart board and students were asked what character conflict they had gone through during the chapters previously read. Later, they would take what they have learned and after the hard work they would get to be creative. Each student would be assigned a character and would have to make it out of paper and then write about what they know on that character.
Getting into the holiday spirit.
Students are starting to get into the holiday spirit. Now that it is officially after thanksgiving they can break out all of the Christmas decorations and projects. Starting out with something simple and a Christmas classic,they are coloring gingerbread. But it is not just any coloring project,they have to follow different rules to know what to color with which color. For example,if they are a boy they color it blue,if a girl, color it pink. This makes for some exciting final pictures. And then once they are done with that,they learn of a surprise. There were many guesses to this surprise but no one guessed it. They were going to be watching, "The Polar Express" in class!
Kindergartners in Mrs. Dobias  class are showing off their holiday decorating  in some different way. Covering part of the floor of their classroom, were beautiful fall colored moons, painted by Peifers very own. The students were able to show how unique they could make their personal moon with colors like yellow,orange, and red. They called them their, Halloween Moons.
Pumpkin Decorating Contest
Pumpkin Contest
The students at Peifer are really getting into the fall festivities. Kids of all ages had the chance to enter into  the pumpkin contest. But it was not your usual carving contest, it was decorating included. Students were able to bring their creative ideas to life with; paint, cotton balls, glitter or anything they saw fitting. Then throughout the day  teachers and staff would stop by the pumpkin patch to vote in who they thought was the best and most creatively decorated pumpkin.
Hit a Home Run, was the name of the walk-a-thon held in the gym, at Peifer Elementary School, on Friday,September 22nd. Students,teachers and even the principle were all participating. Students that helped raise money for different programs such as the playground. Those that raised the most were given the title of 1st,2nd and 3rd place and given an award. Not only were individual students awarded but the class that raised the most as a whole. Students put in some exercise while walking around the gym,they did this all while dancing,spinning and skipping to music.
Only a month into school and students are well on their way. They start off class with a group activity. Students got together with their peers and took turns reading out loud. After different parts were read they would discuss answers to questions given by the teacher. It is a good start to the year and the students are ready to learn ,and participate.
Lake Central School Corporation
8400 Wicker Avenue, St.John IN. 46373
Pathways to Excellence