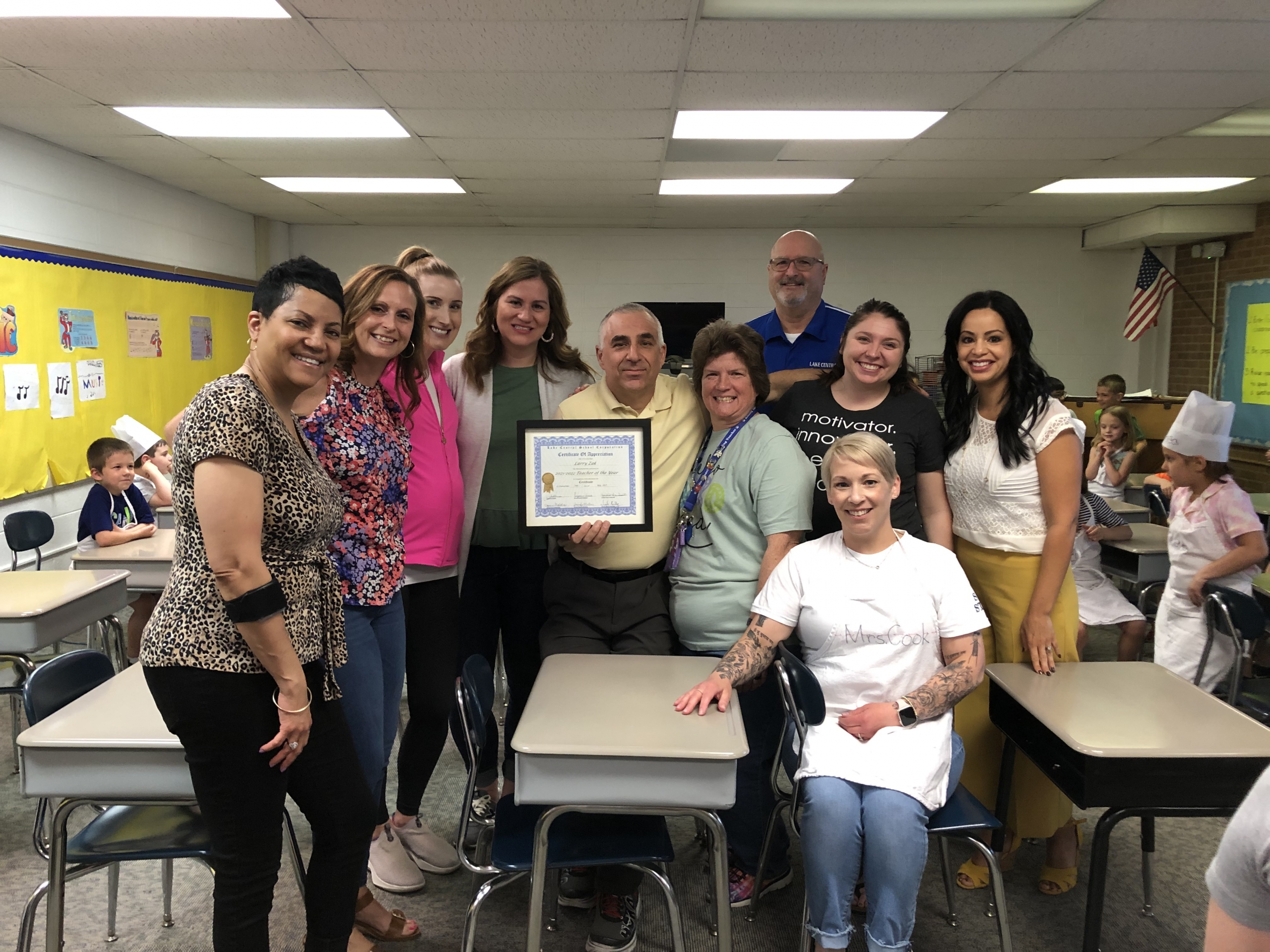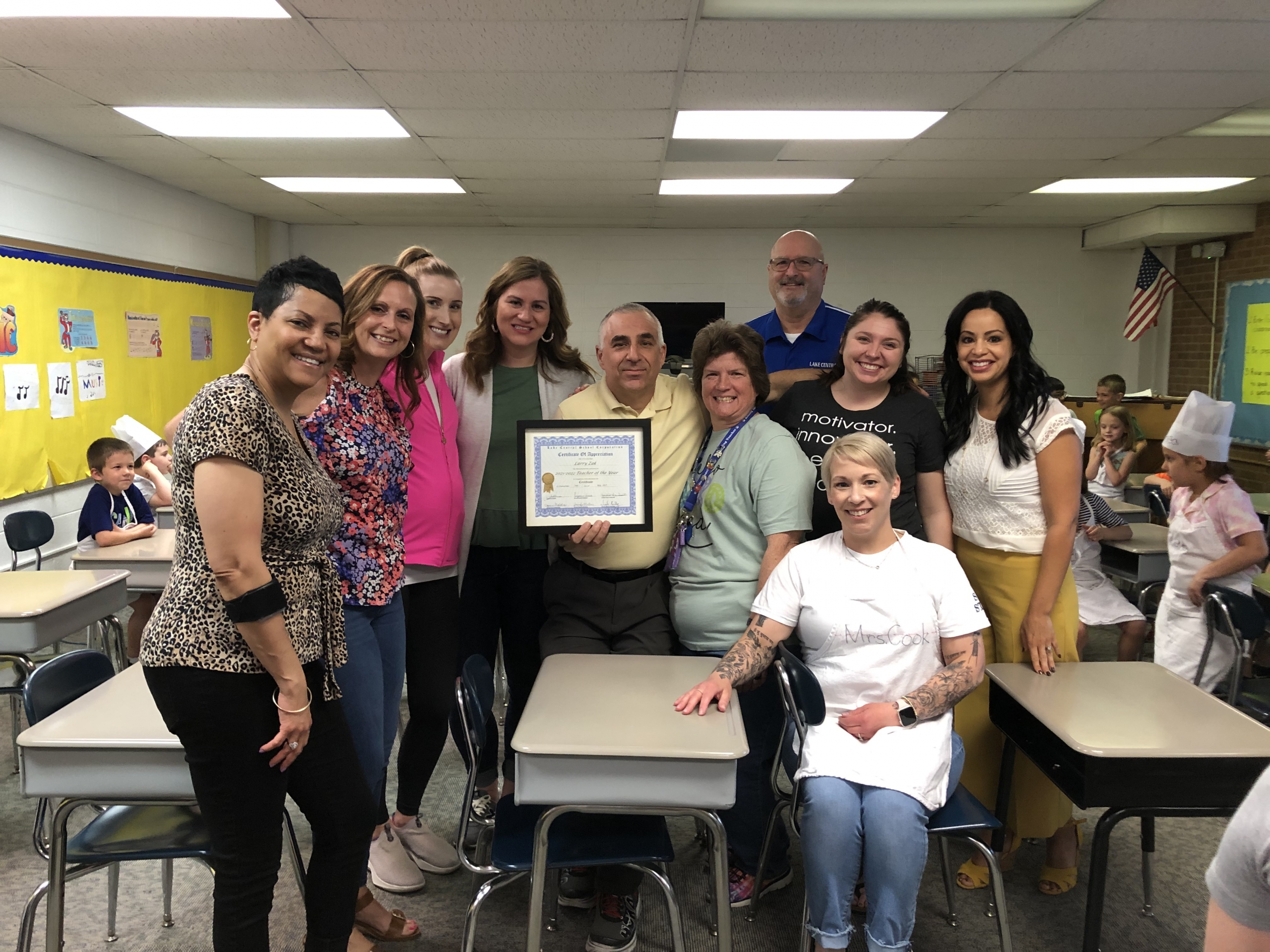 The Lake Central 2021-22 Teacher of the Year is Larry Zak, Kolling Music teacher.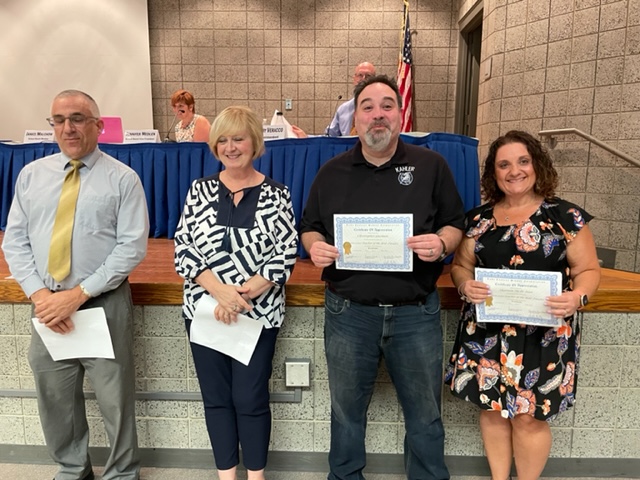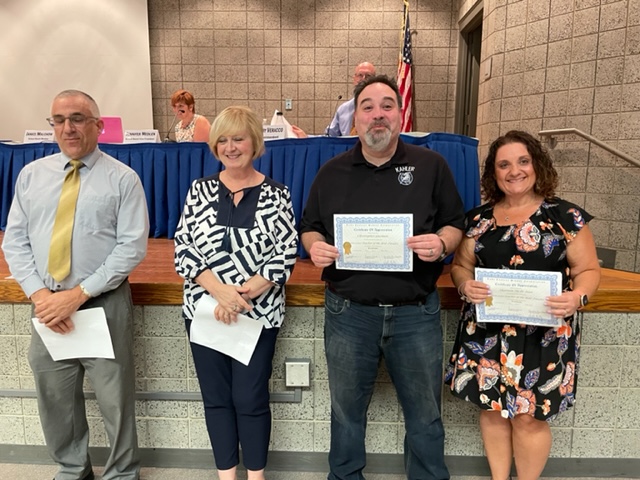 Larry Zak is honored as Teacher of the Year along with finalists Pam Hoffmaster, Christopher Guzman, and Shannon De St Jean.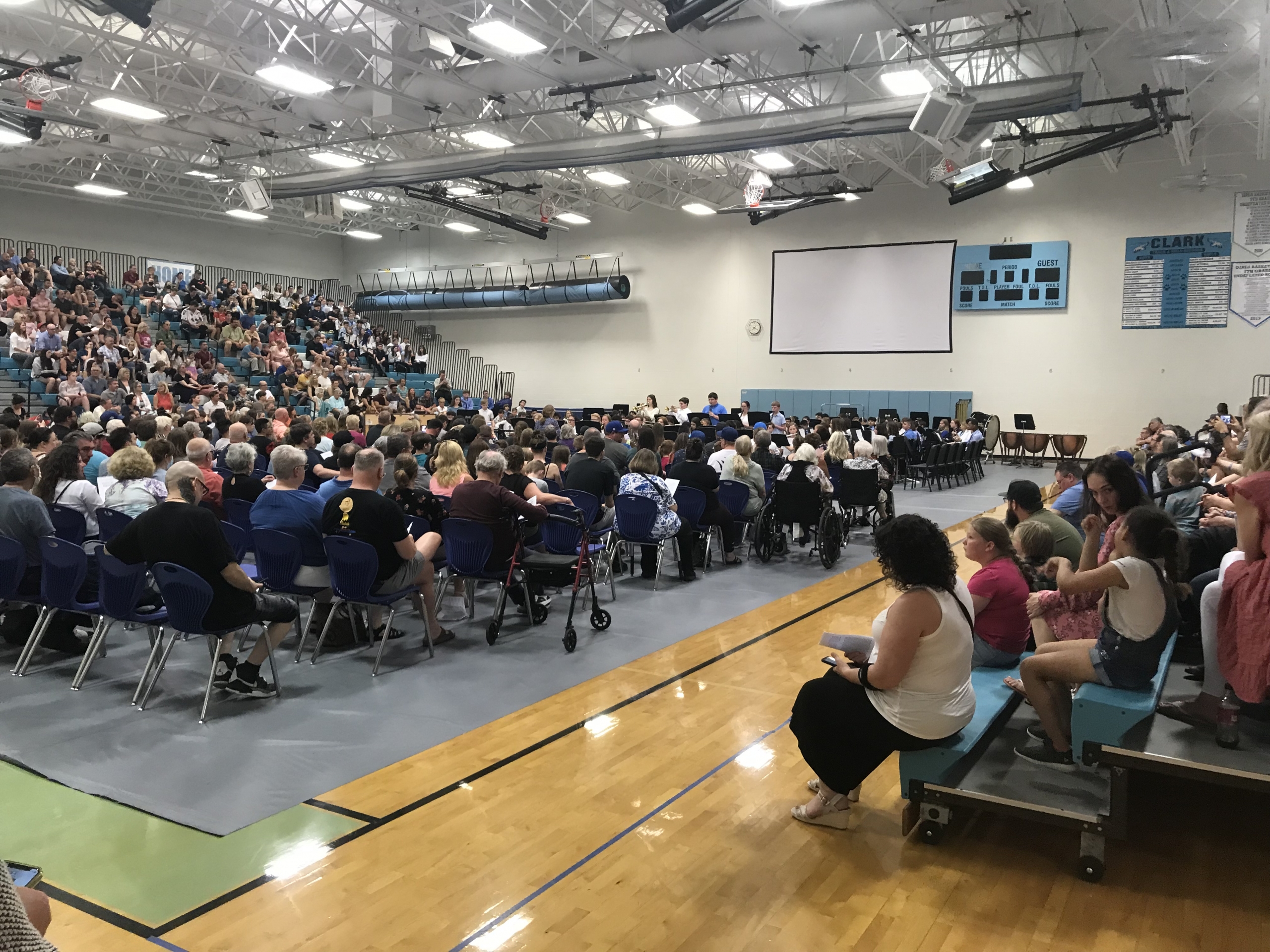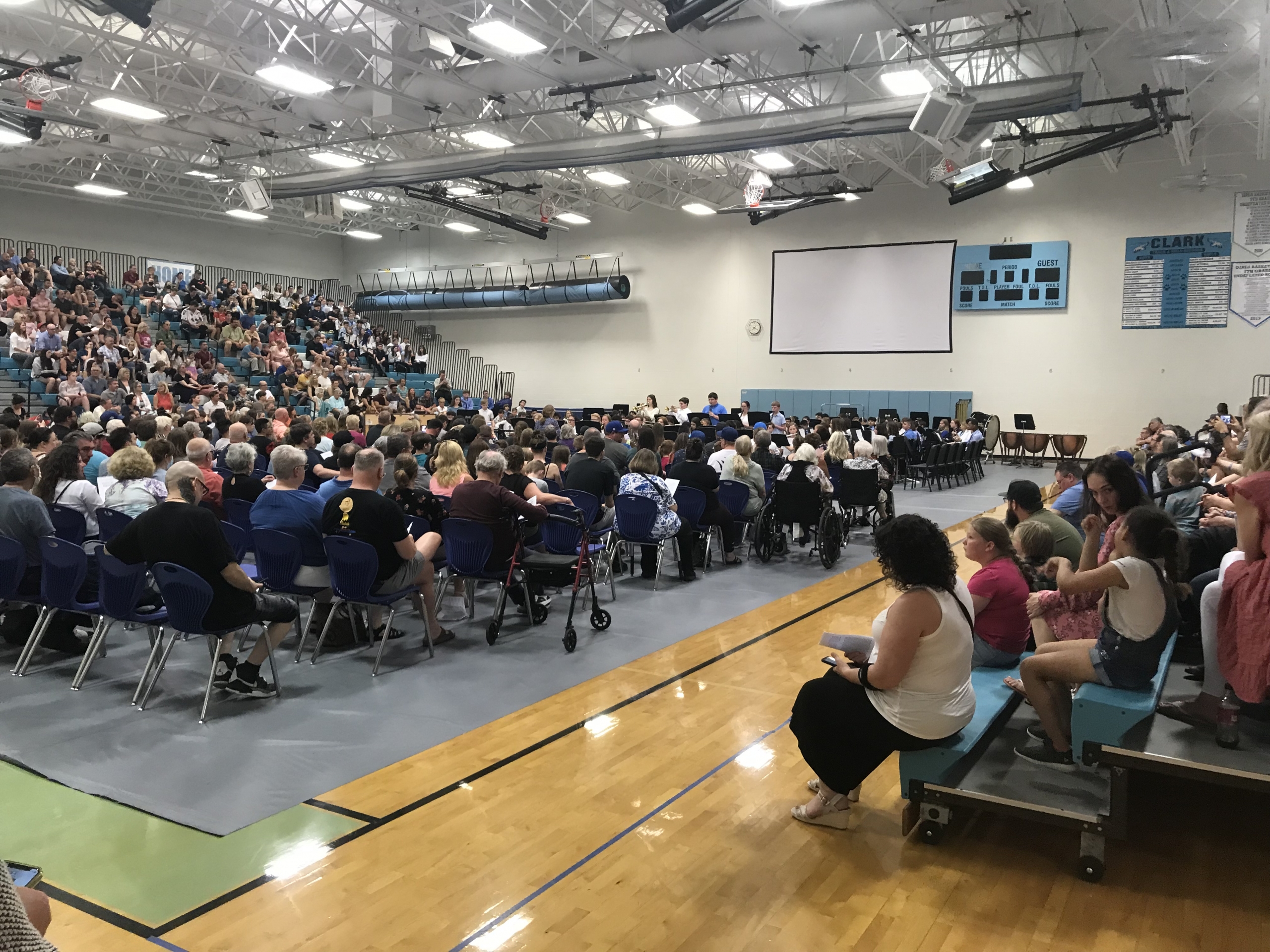 Another excellent concert at Clark. Great job!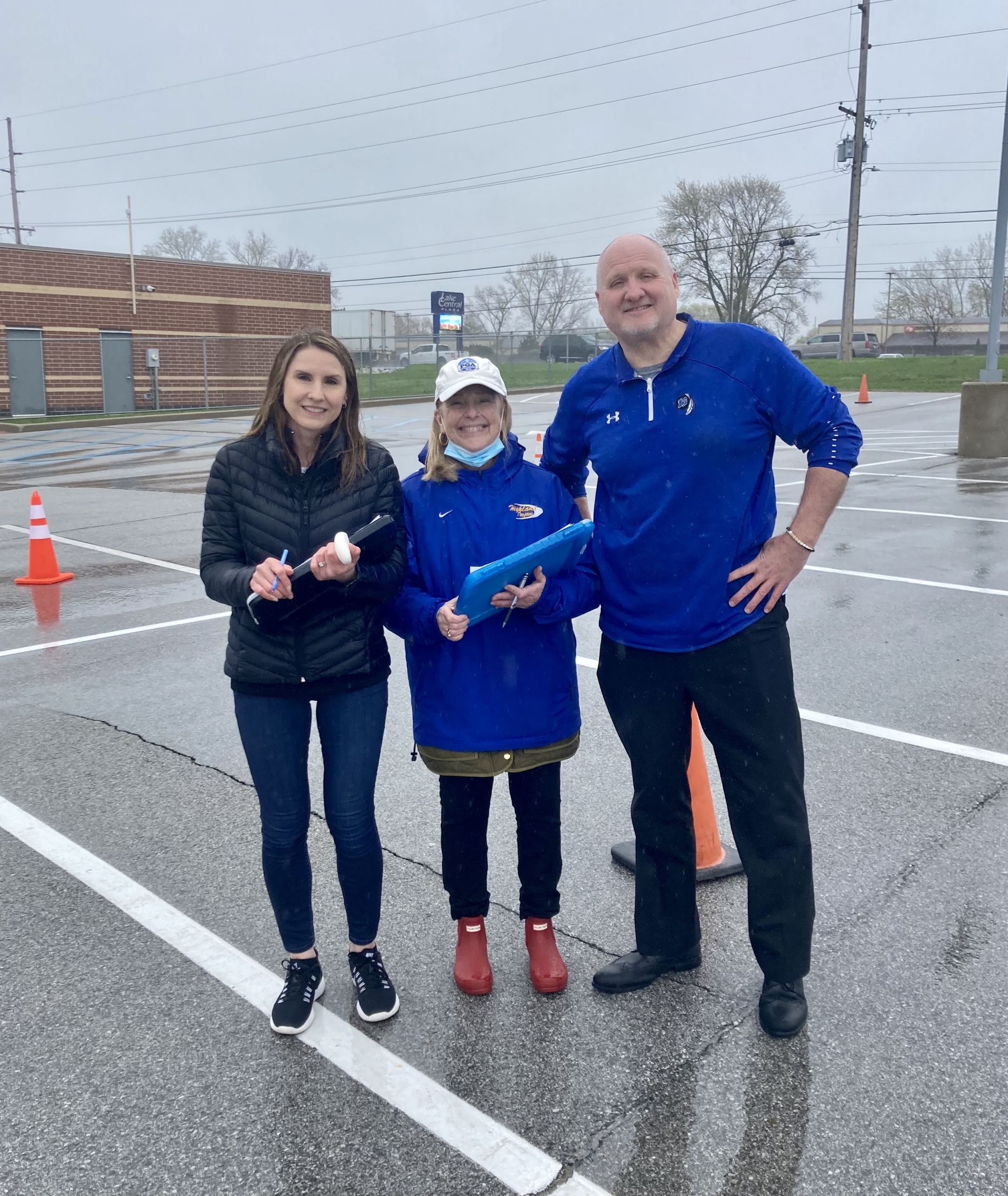 Central office staff and Mr. Mucha supported the efforts of the Food Bank of NWI in distributing food at LCHS on Friday, May 6.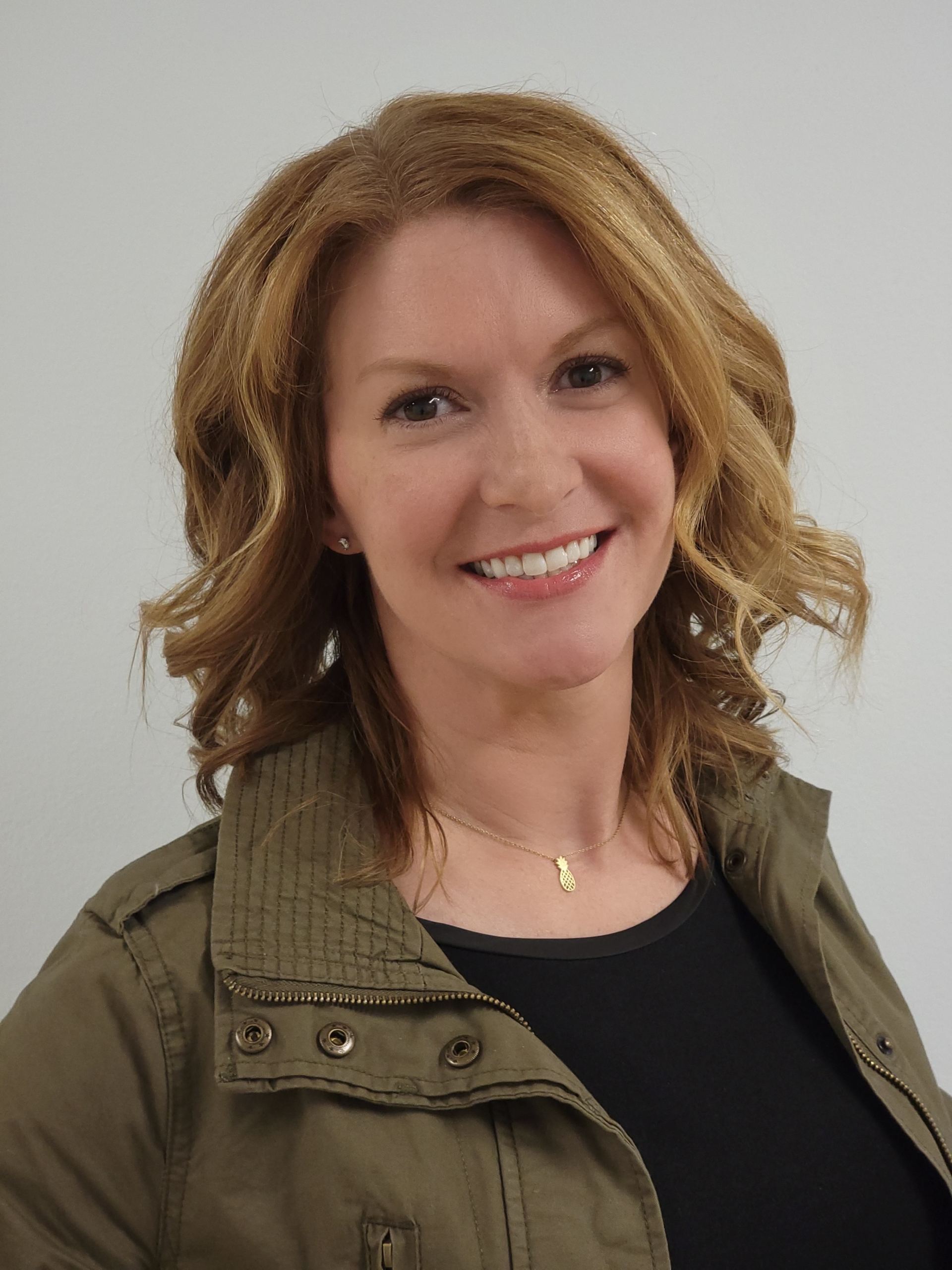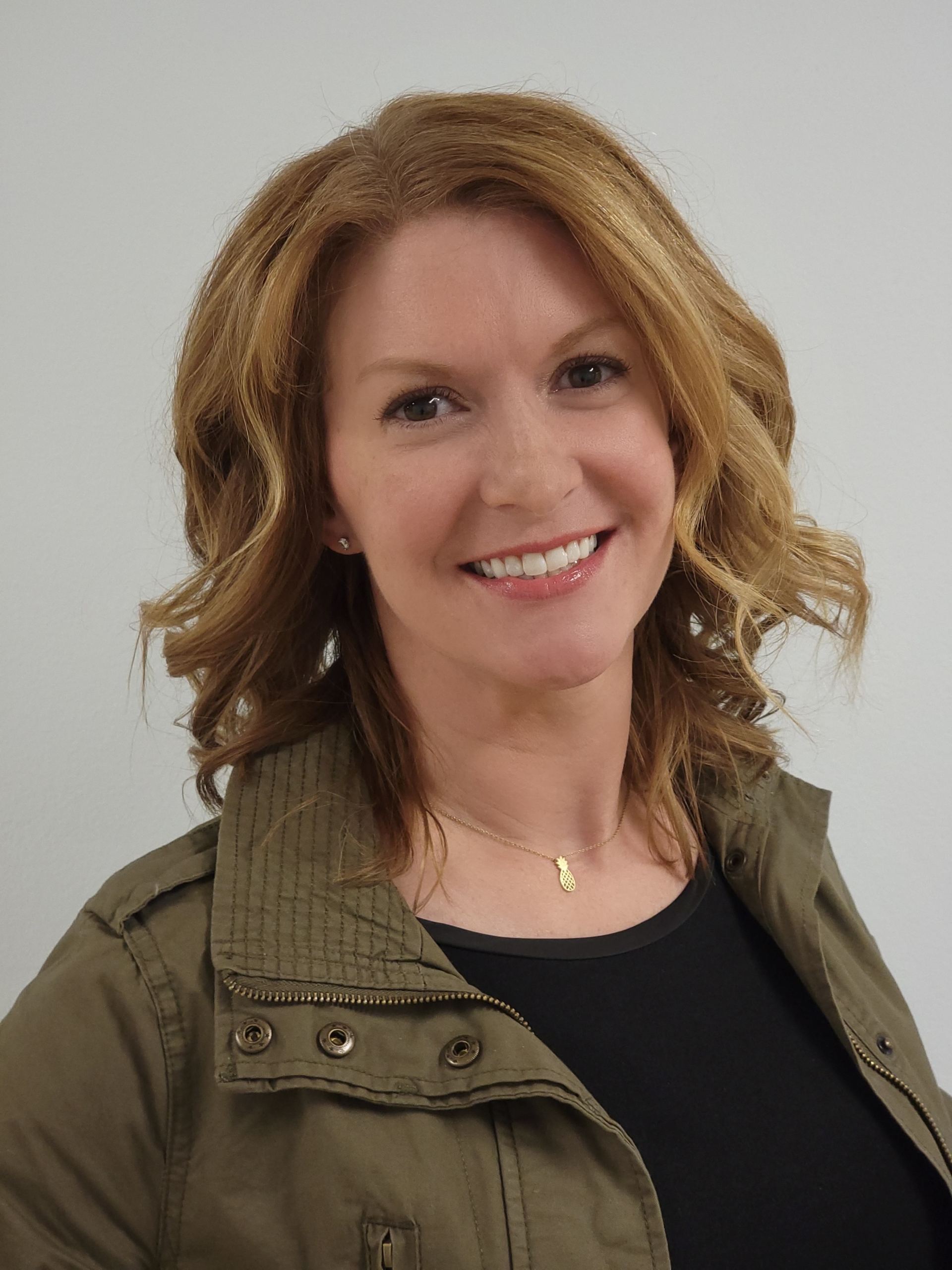 We are pleased to announce that Grimmer Fifth Grade teacher Susan Thompson has been recognized by Disney Imagination Campus as one of 50 teachers from across the country who are passionate about using the tool of imagination in their classrooms. She will visit Walt Disney World Resort to enjoy inspirational talks with Disney leaders and Disney Imagineers, collaborate with her fellow honorees, get an inside look into the reimagined Disney Imagination Campus workshops, as well as experience all the magic of the Walt Disney World Resort 50th anniversary celebration.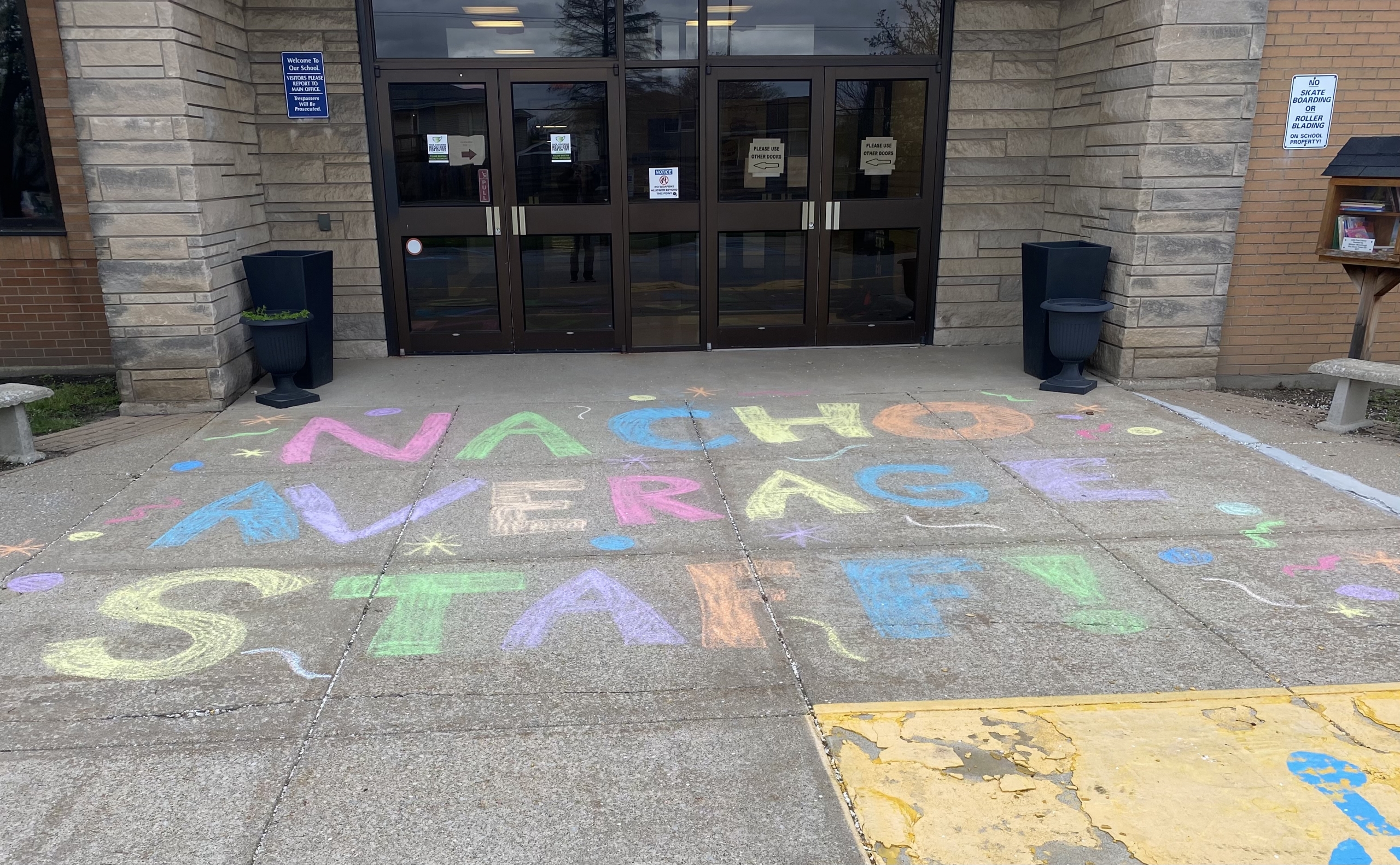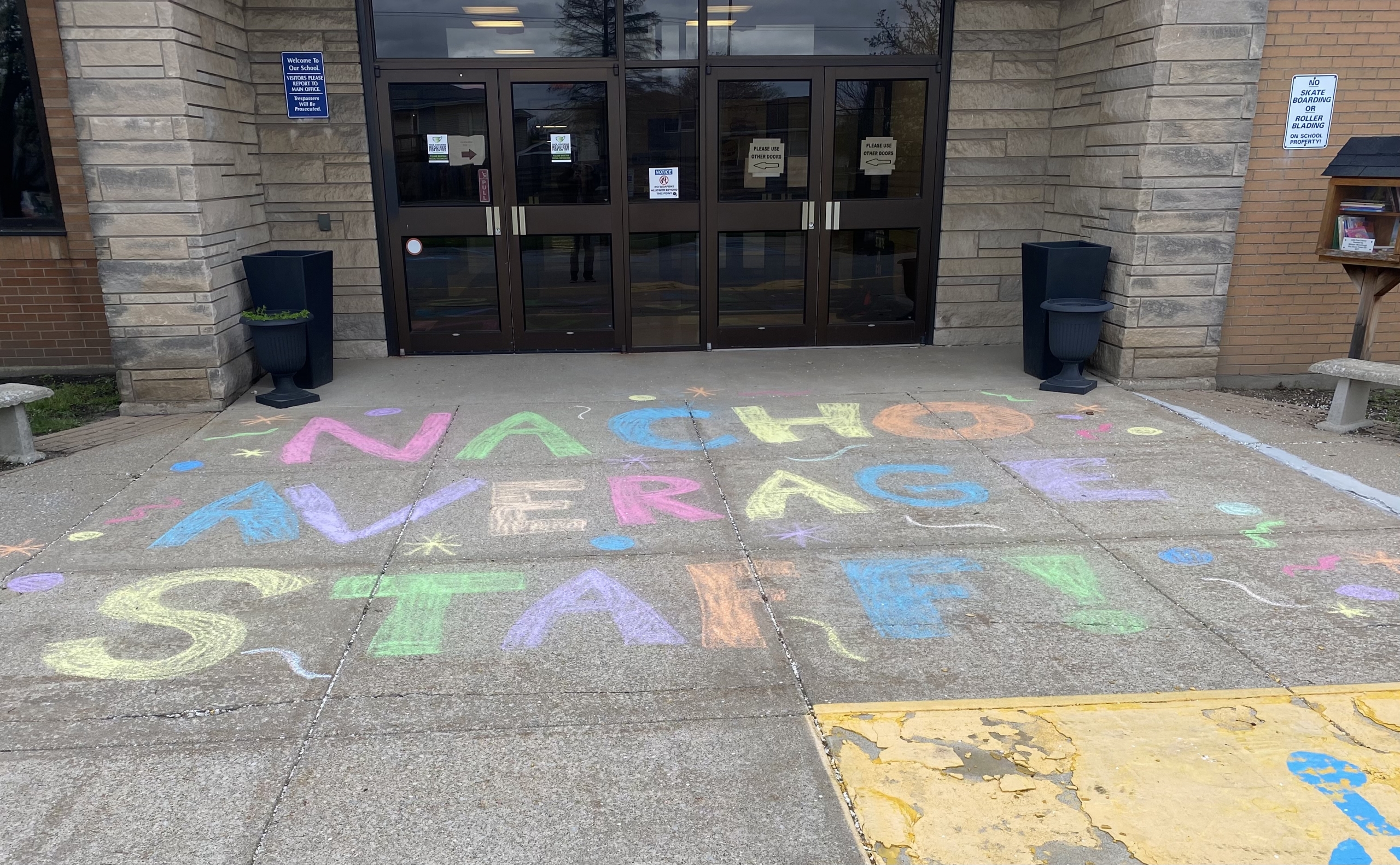 This is how the Peifer PTO welcomed the staff to school on Monday morning!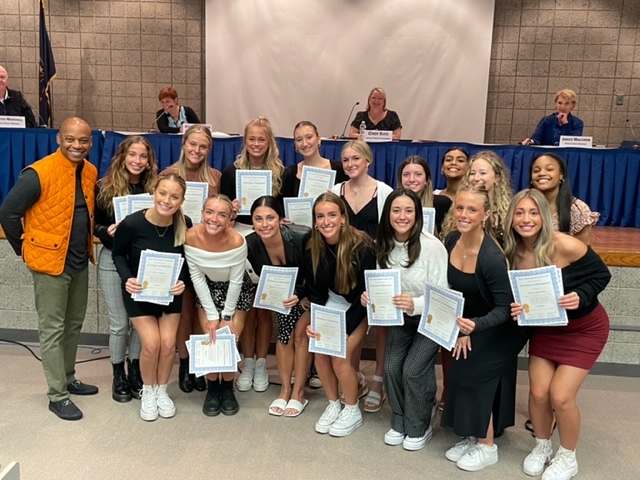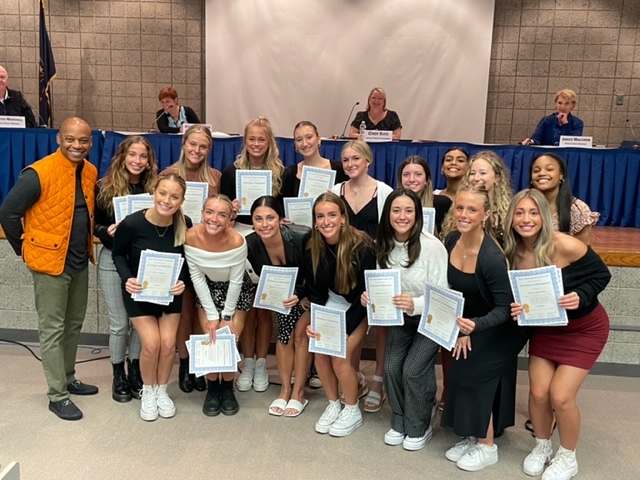 Coach Mathis with the state and national award winning Centralettes were recognized at the Board meeting.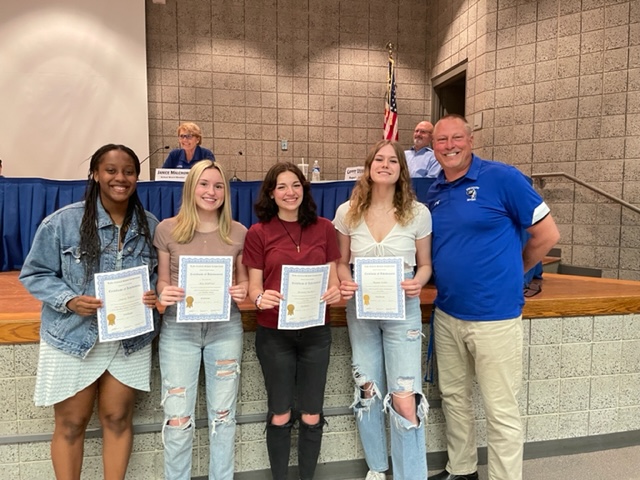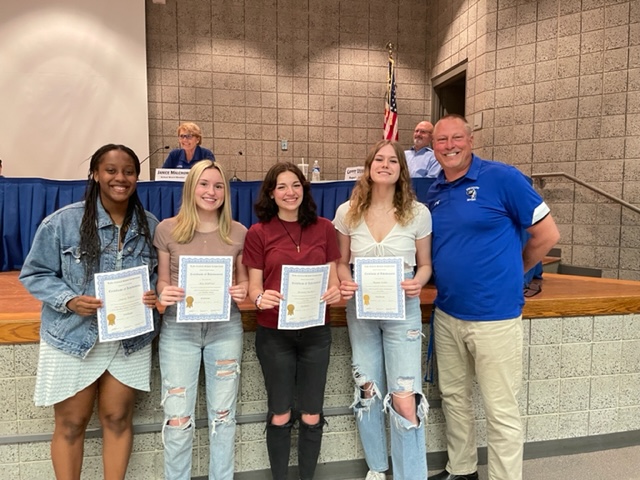 The Board recognized the girls' swimming state winners along with Coach Kilinski.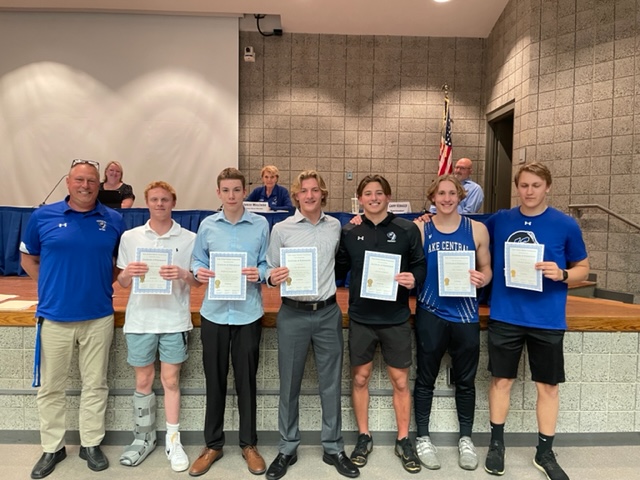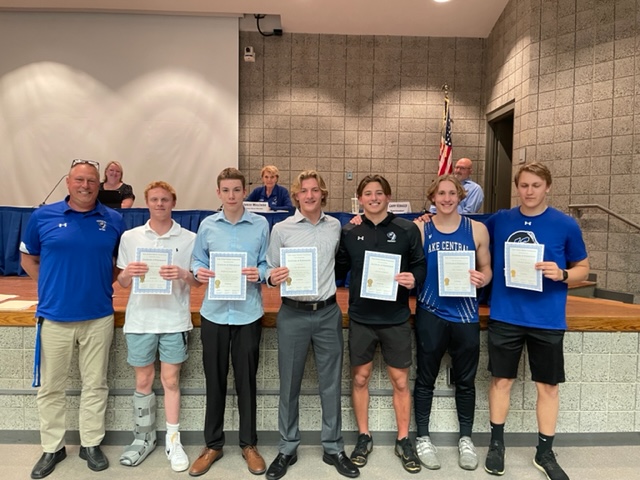 Coach Kilinski with the boys' swimmers who won at the state level.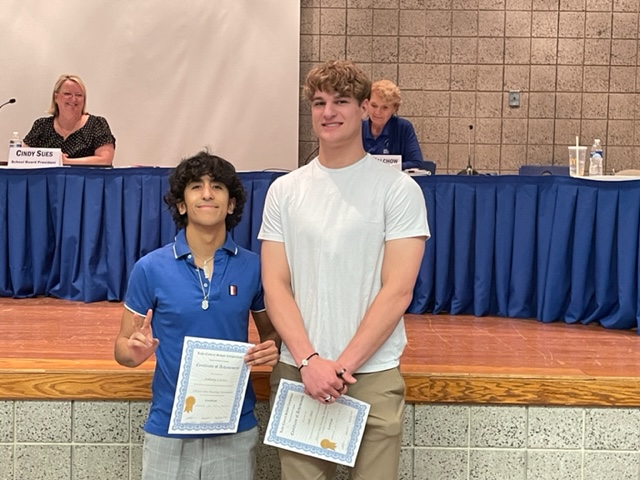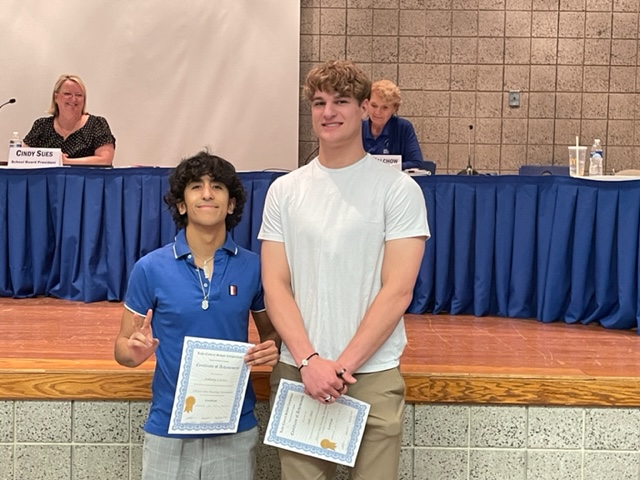 State winners for wrestling honored at the Board meeting.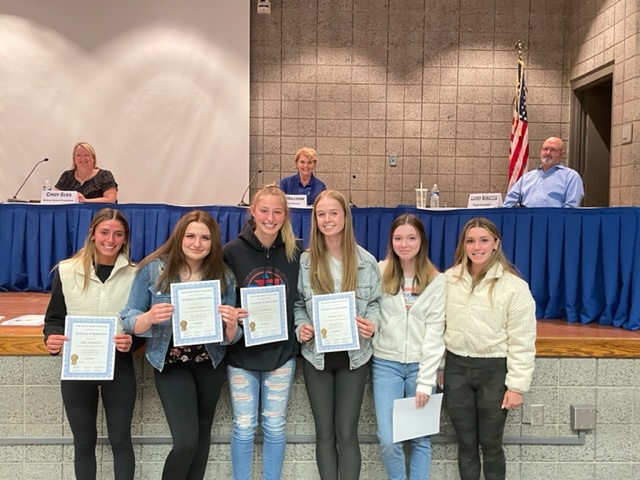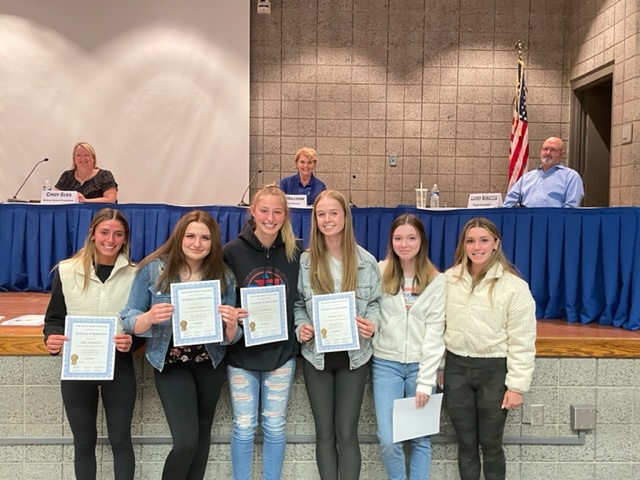 Gymnastic state winners honored at the Board meeting.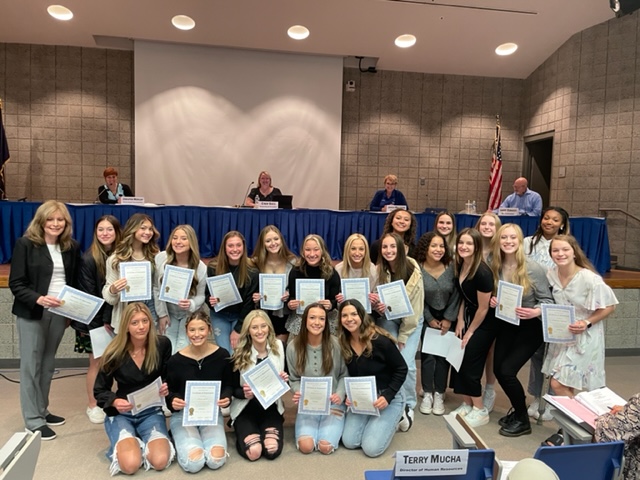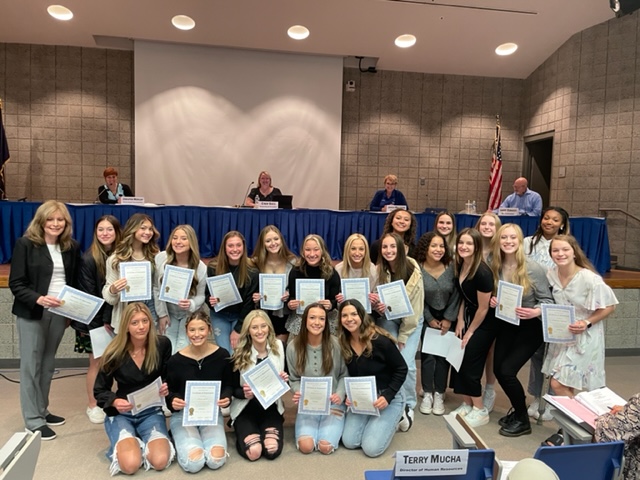 Cheerleading state winners with their coach Mrs. Loden.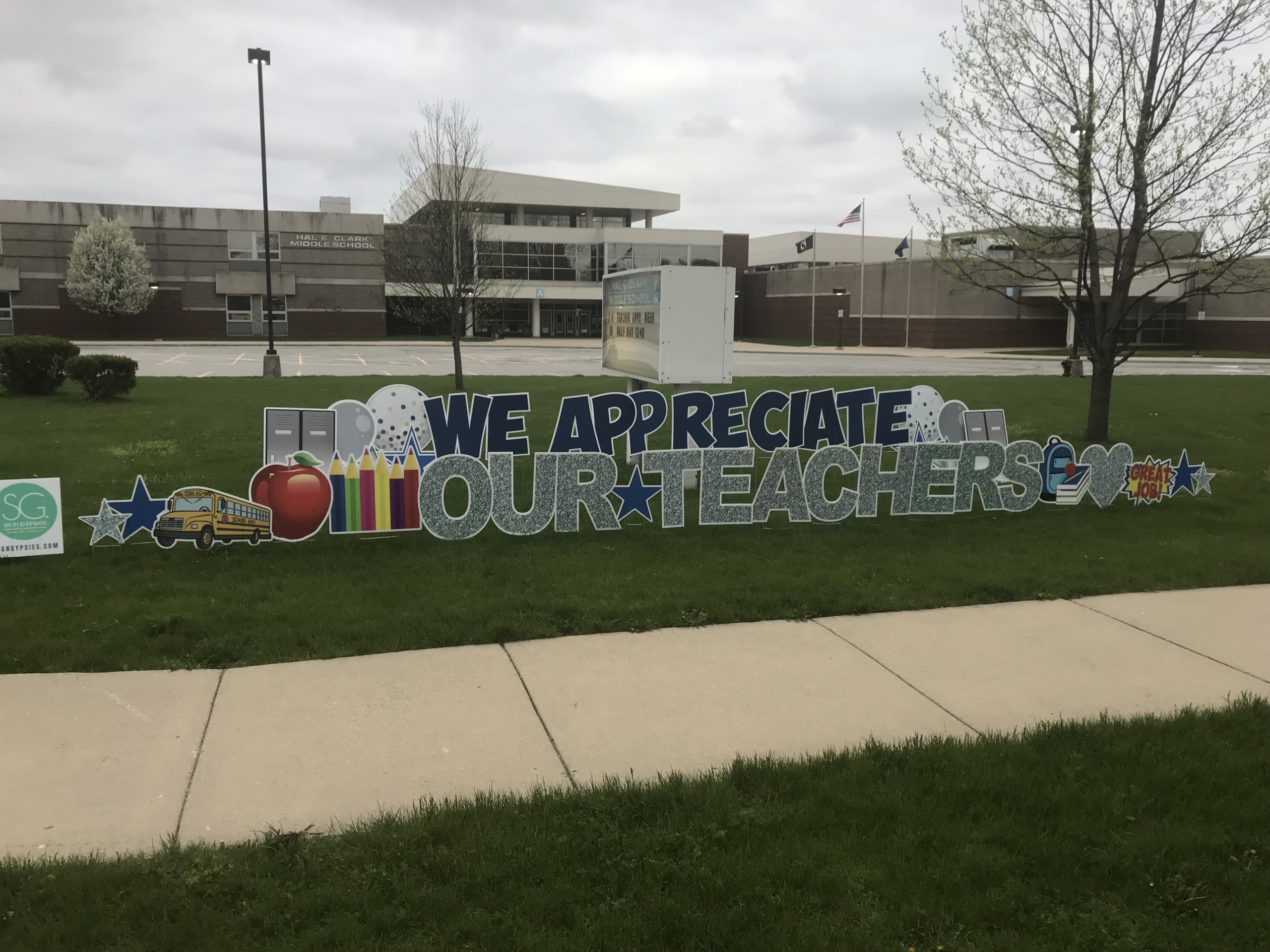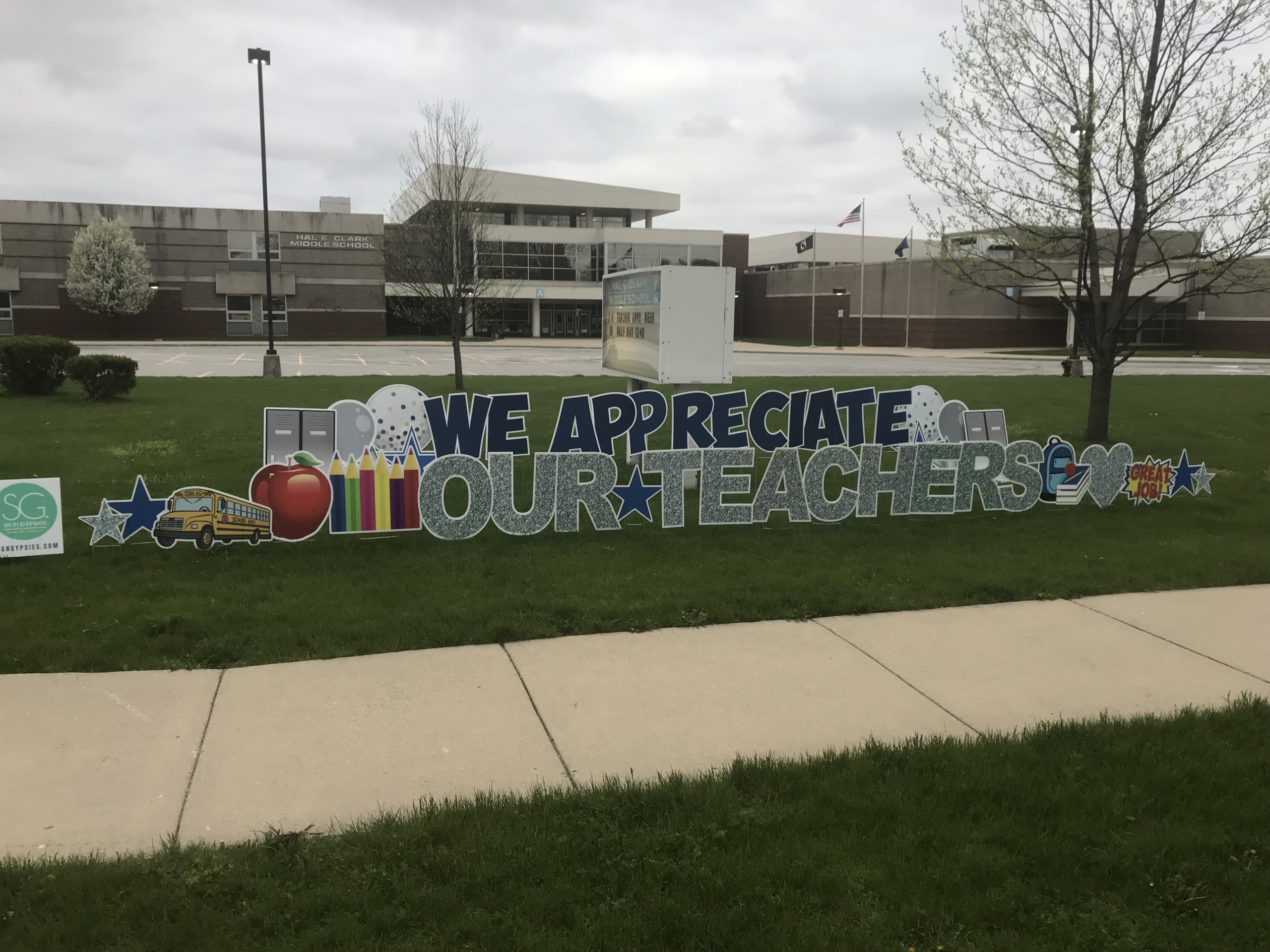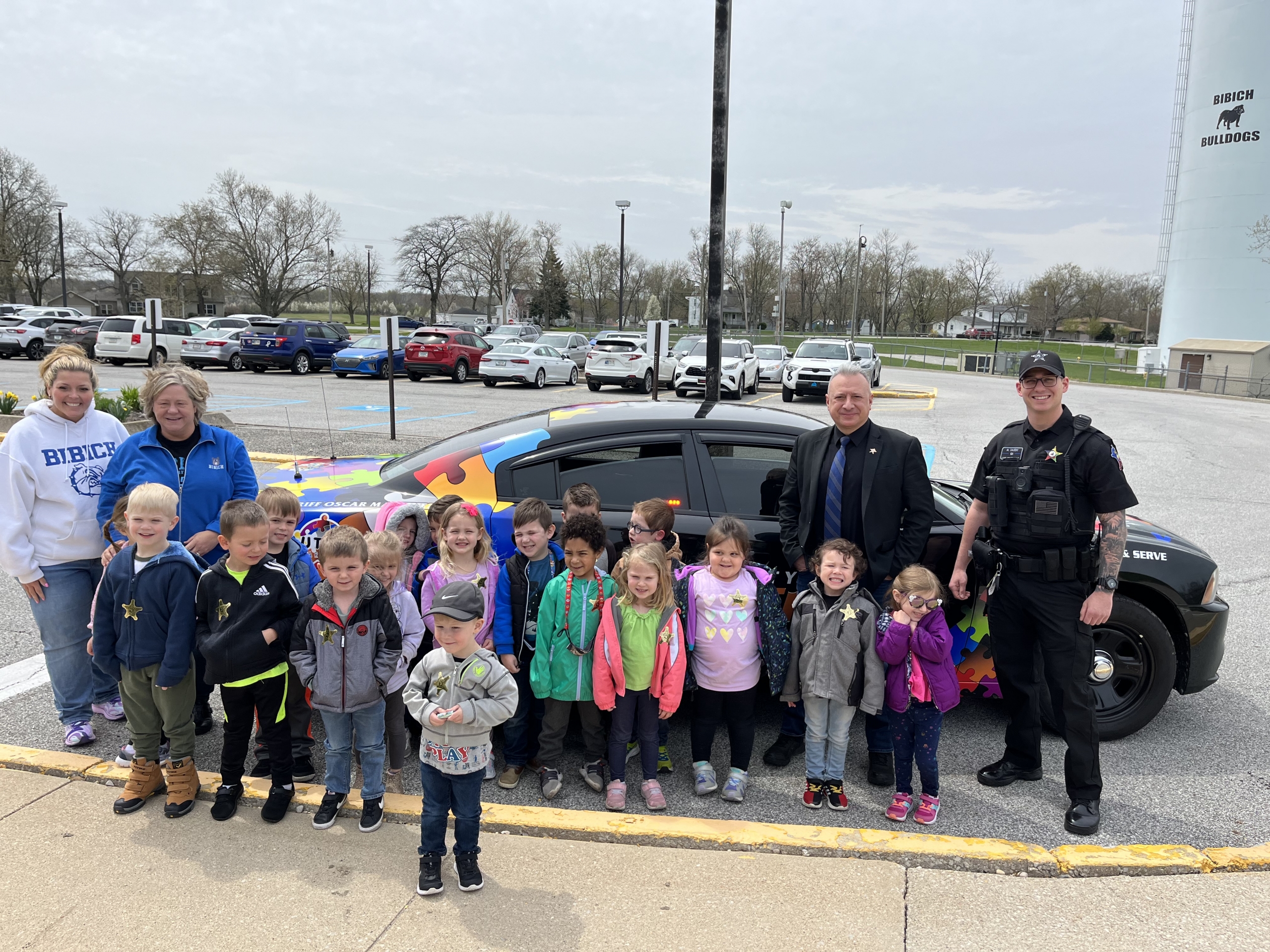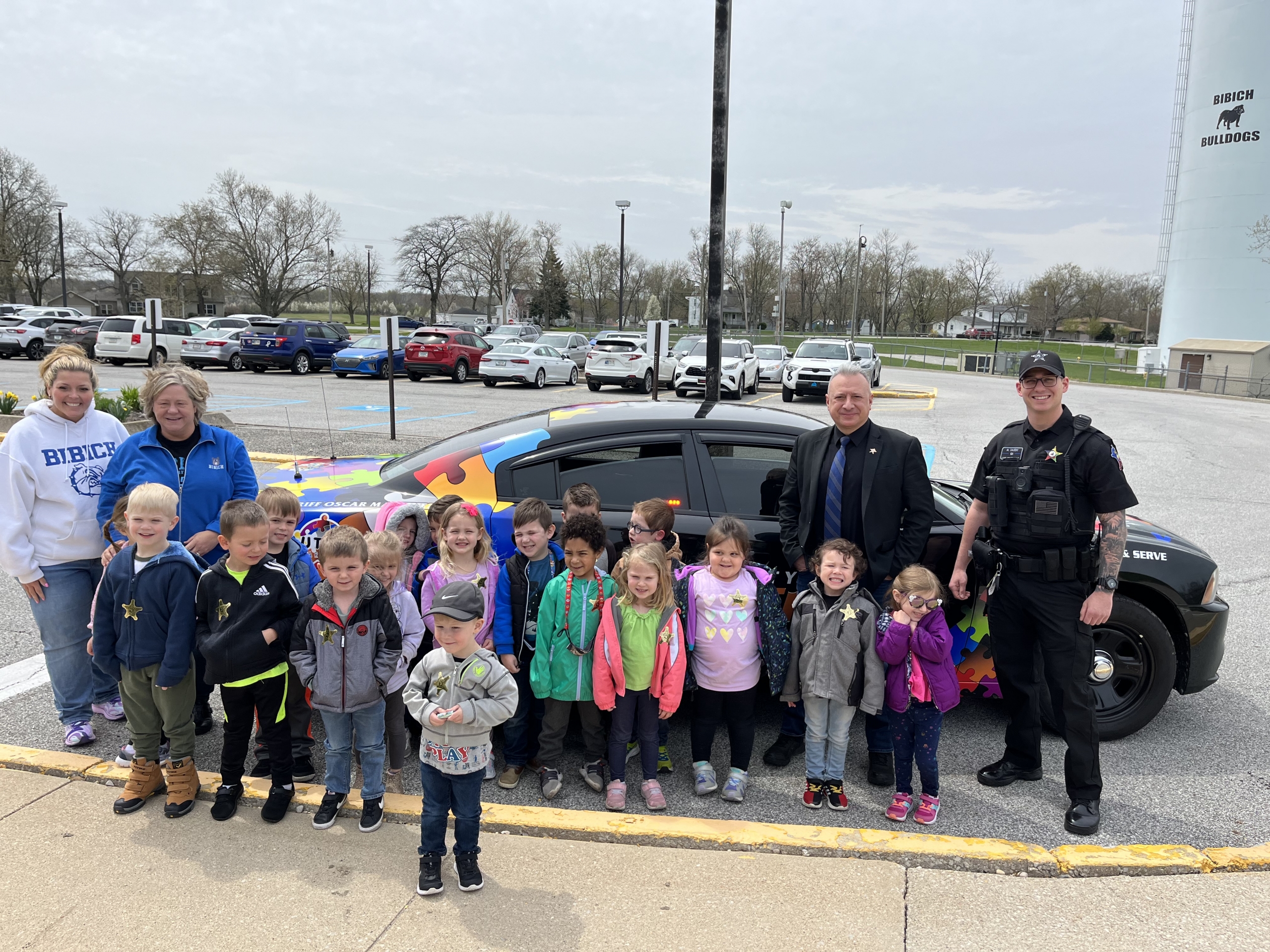 Early Childhood classes at Bibich had a visit from Sheriff Martinez and Officer Zalesky. They got to see the Autism Awareness car.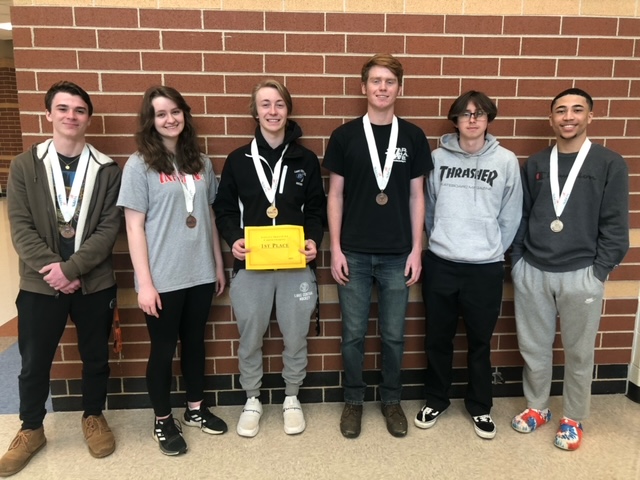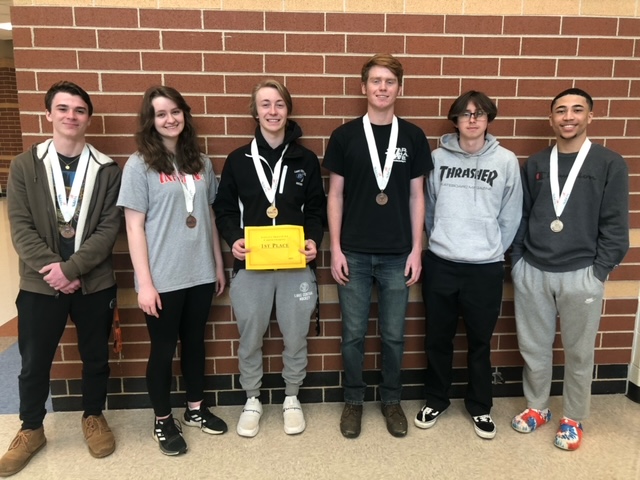 Congratulations to all LC students who earned medals at the recent statewide competition held in Indianapolis. From left to right in the picture: Hunter Helson (12): Bronze - Digital Cinema; Kadence Kissinger (11): Bronze - Digital Cinema; Joseph Heuberger (12): Gold - Cabinetmaking; Dylan Dieringer (12): Bronze - Precision Machine; Vincent Villa (10): Silver - Automobile Maintenance and Light Repair; Caleb Bracey (11): Silver - Criminal Justice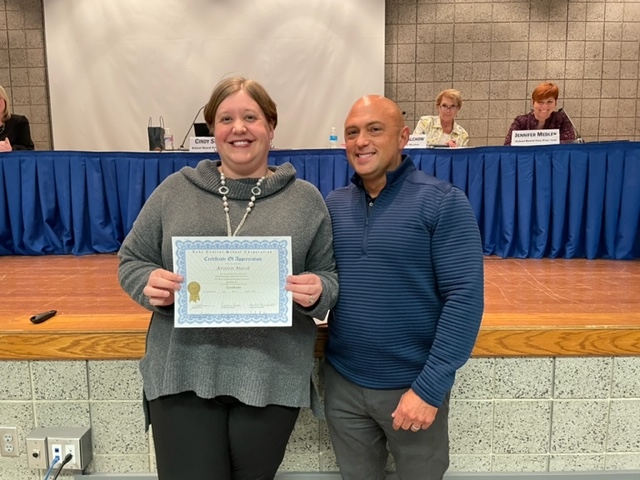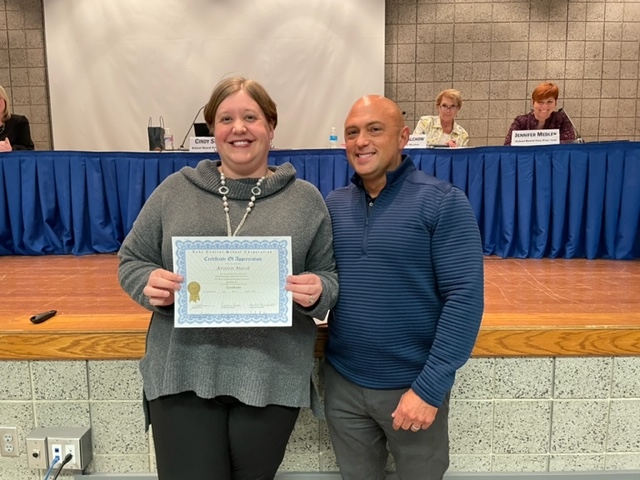 Mr. Alessia congratulates Kristen Marsh and her choir for achieving Gold with Distinction at ISSMA.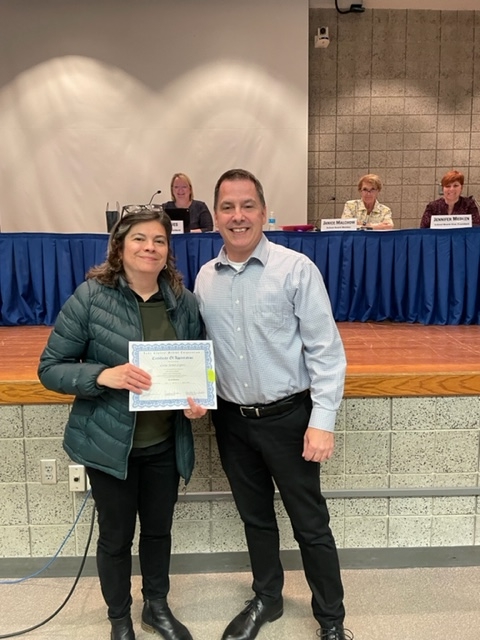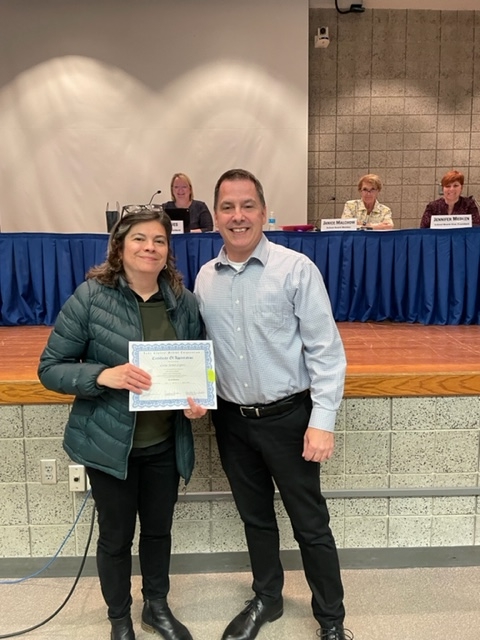 Mr. Newton congratulates Mrs. Sena-Lopez and her choir at a Board meeting for receiving Gold with Distinction at ISSMA.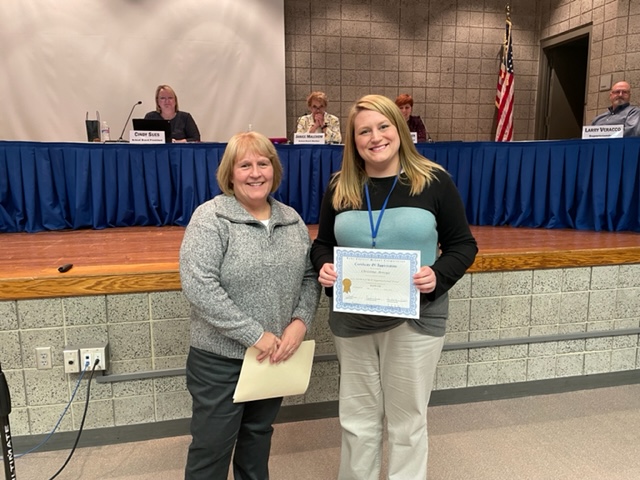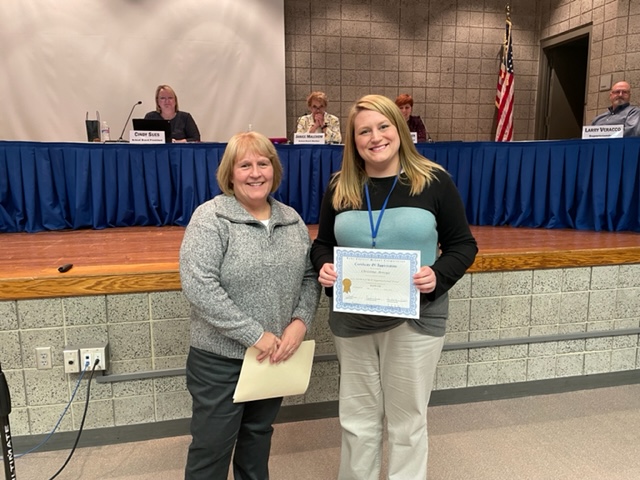 Mrs. Beach congratulates Mrs. Arroyo and her band for attaining Gold at the ISSMA JME Organizational Contest.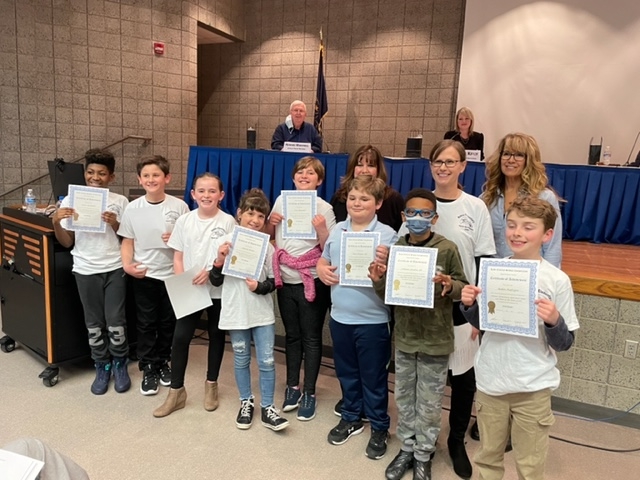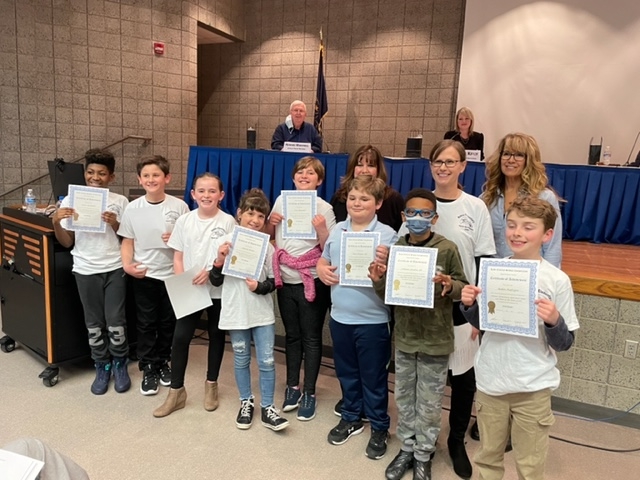 Homan Spell Bowl 2nd place winners with their coaches Lynn Malatestinic and Melissa Cummins with Mrs. Tucker.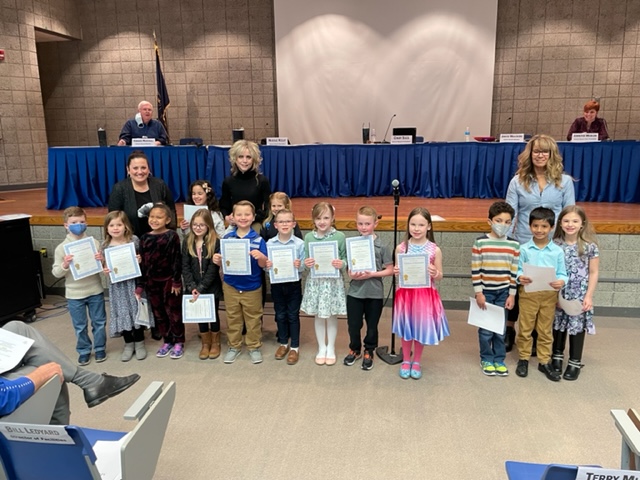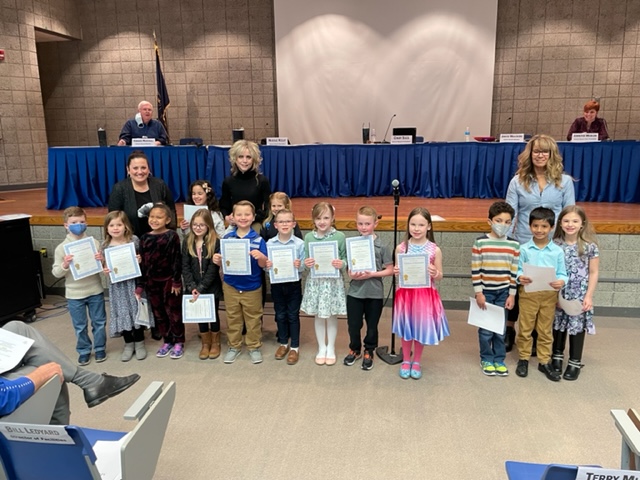 Our Homan students were recognized at the Board meeting for designing the Schererville Splash pad with Mrs. Giese and Ms. Moore.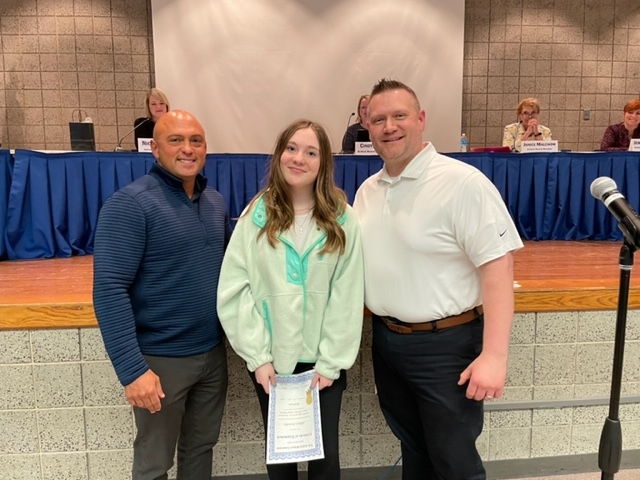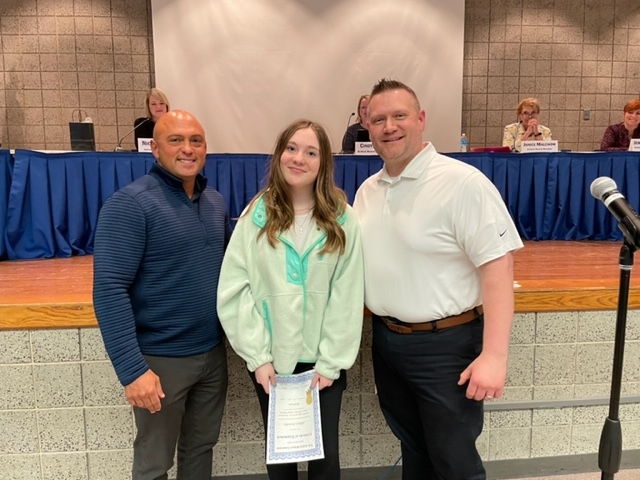 Mr. Alessia and Mr. Lewis congratulate Jillian Riordan for being selected for the All State Honor Band.
LCSC Board President Cindy Sues (right) was given the Exemplary Board Member Award by the ISBA on April 20,2022. Mrs. Sues was among 4 District 1 recipients and 25 statewide recipients.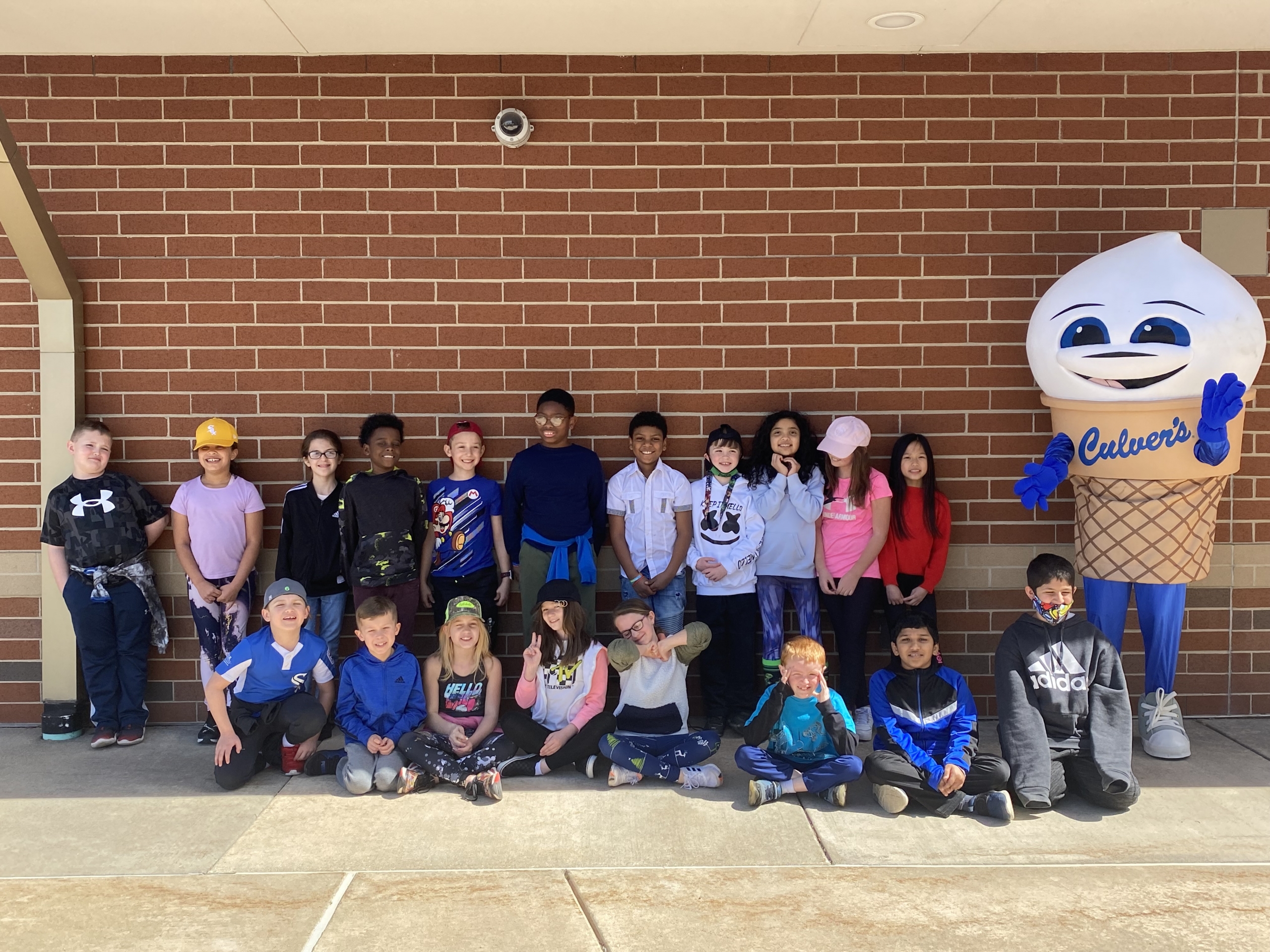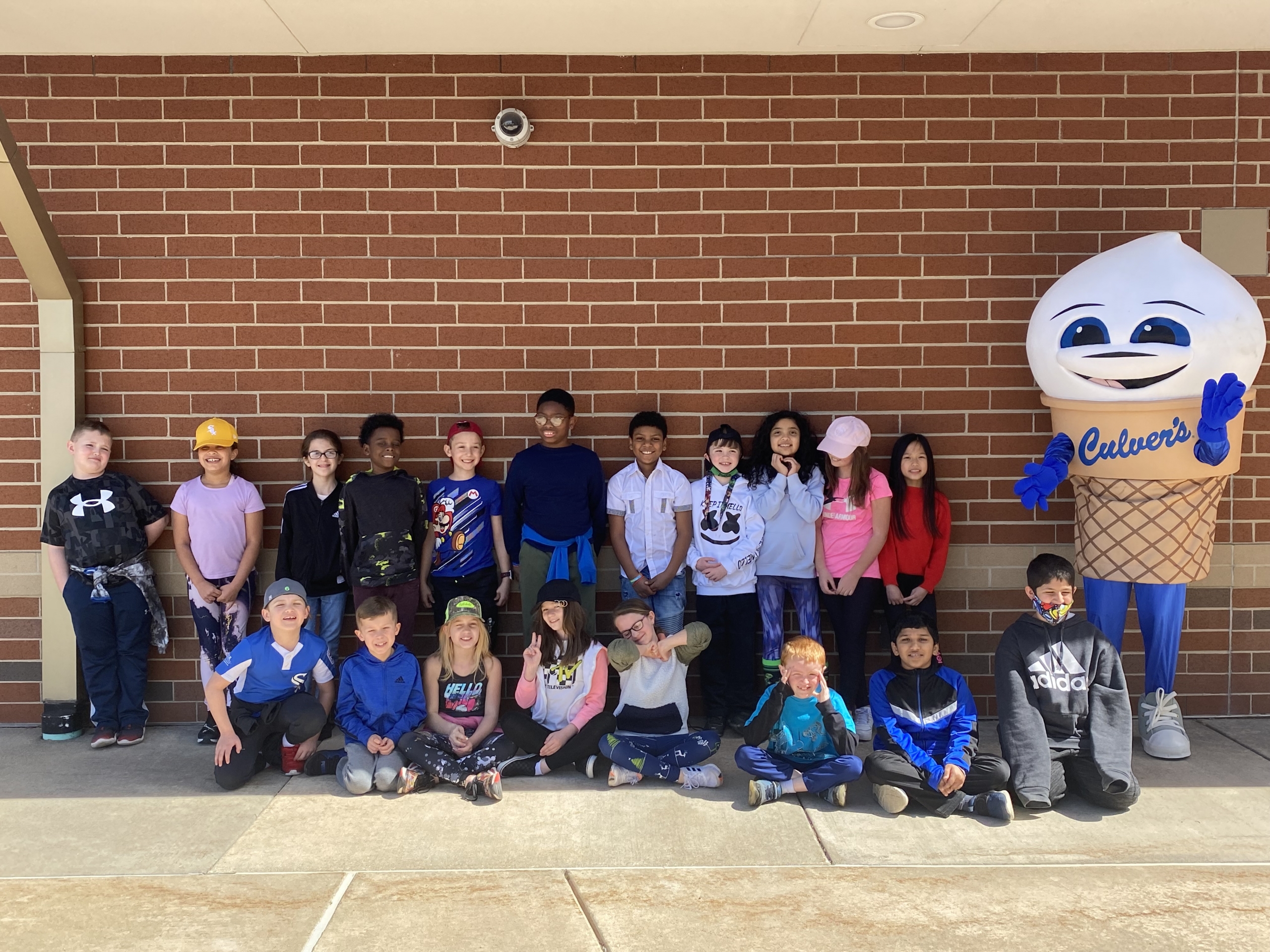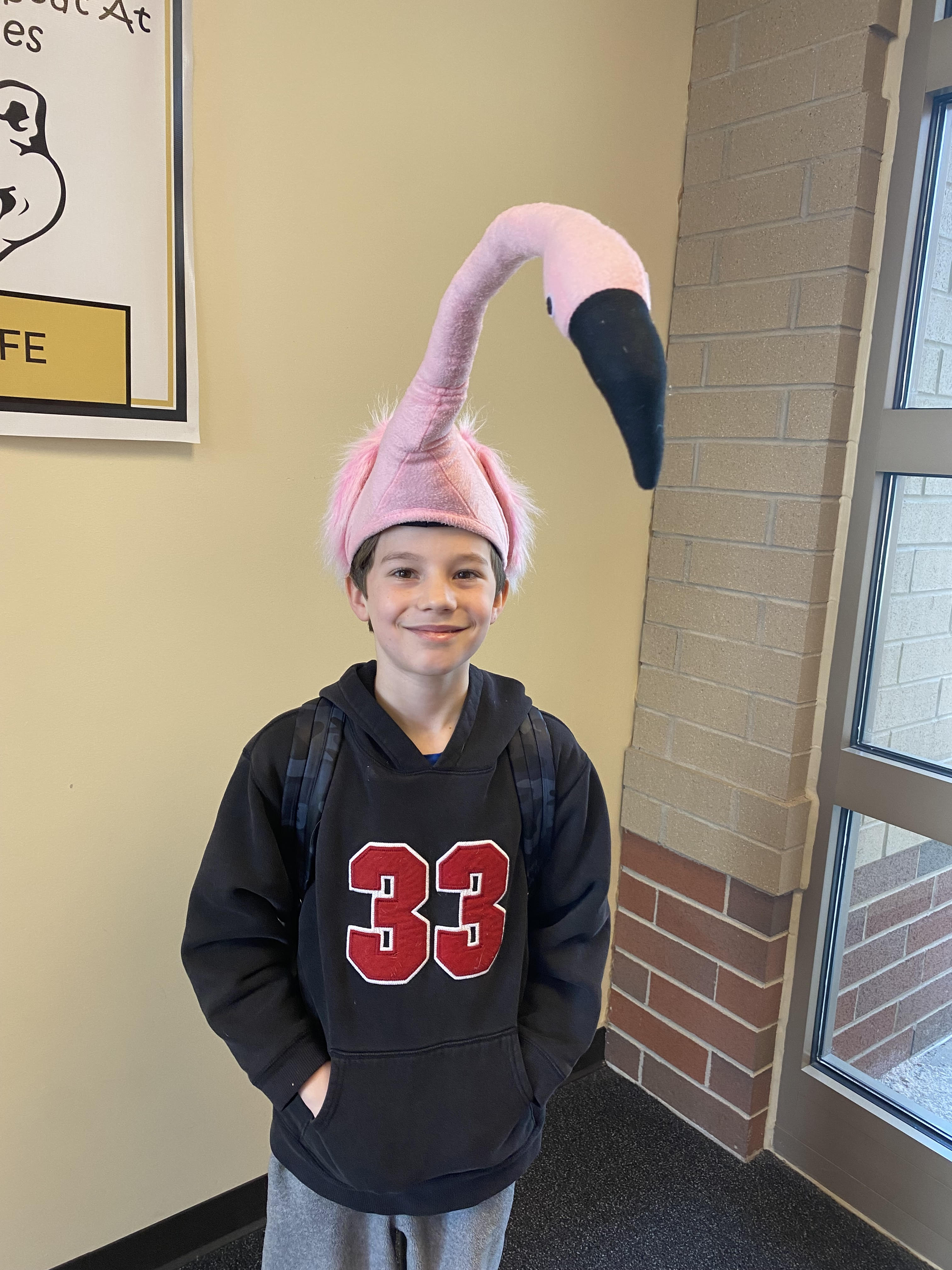 Protsman Elementary School celebrates Riley's Week.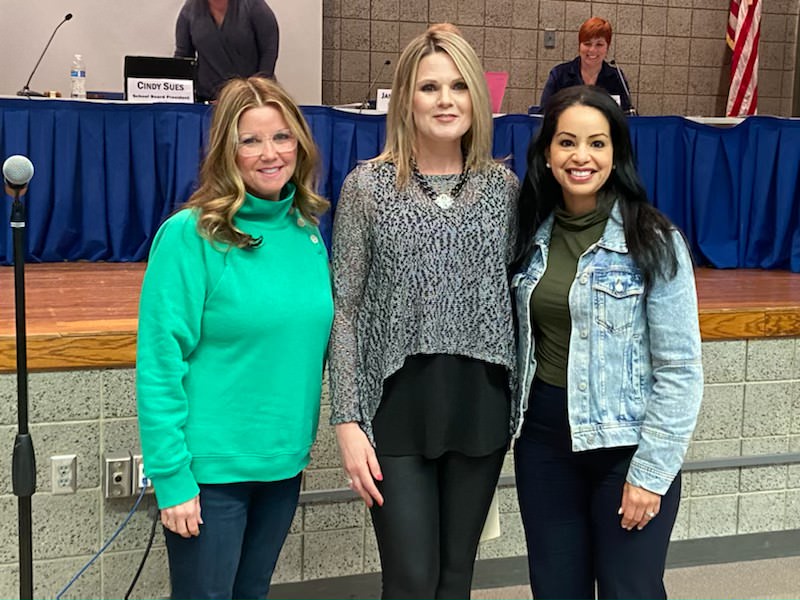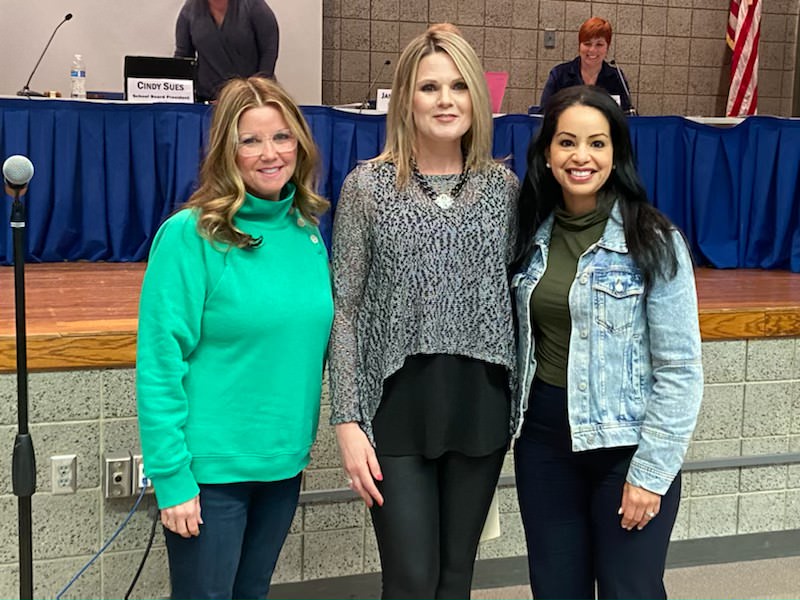 Elizabeth Estep, a Kolling staff member, honored at the Board meeting for saving a student from choking.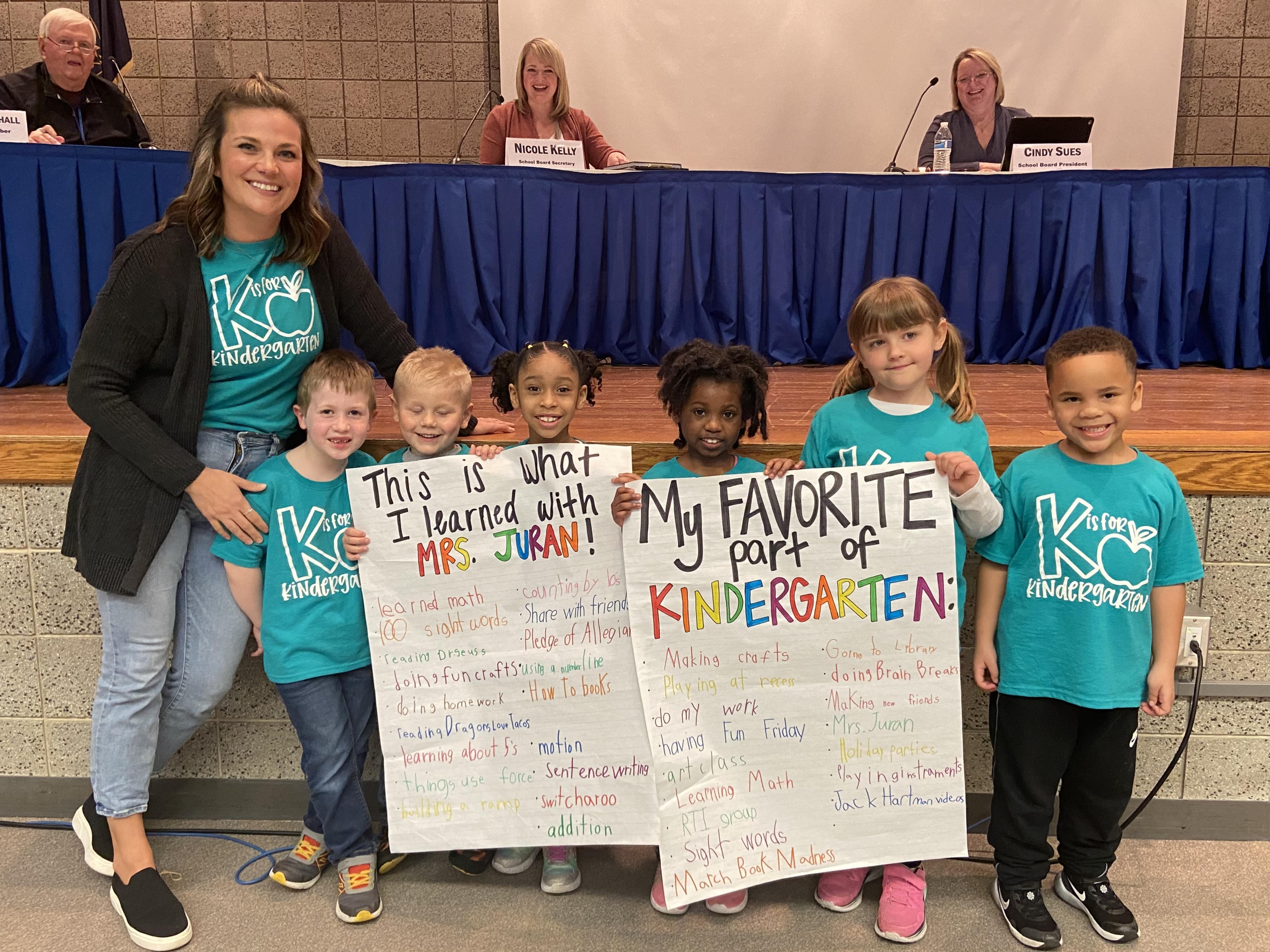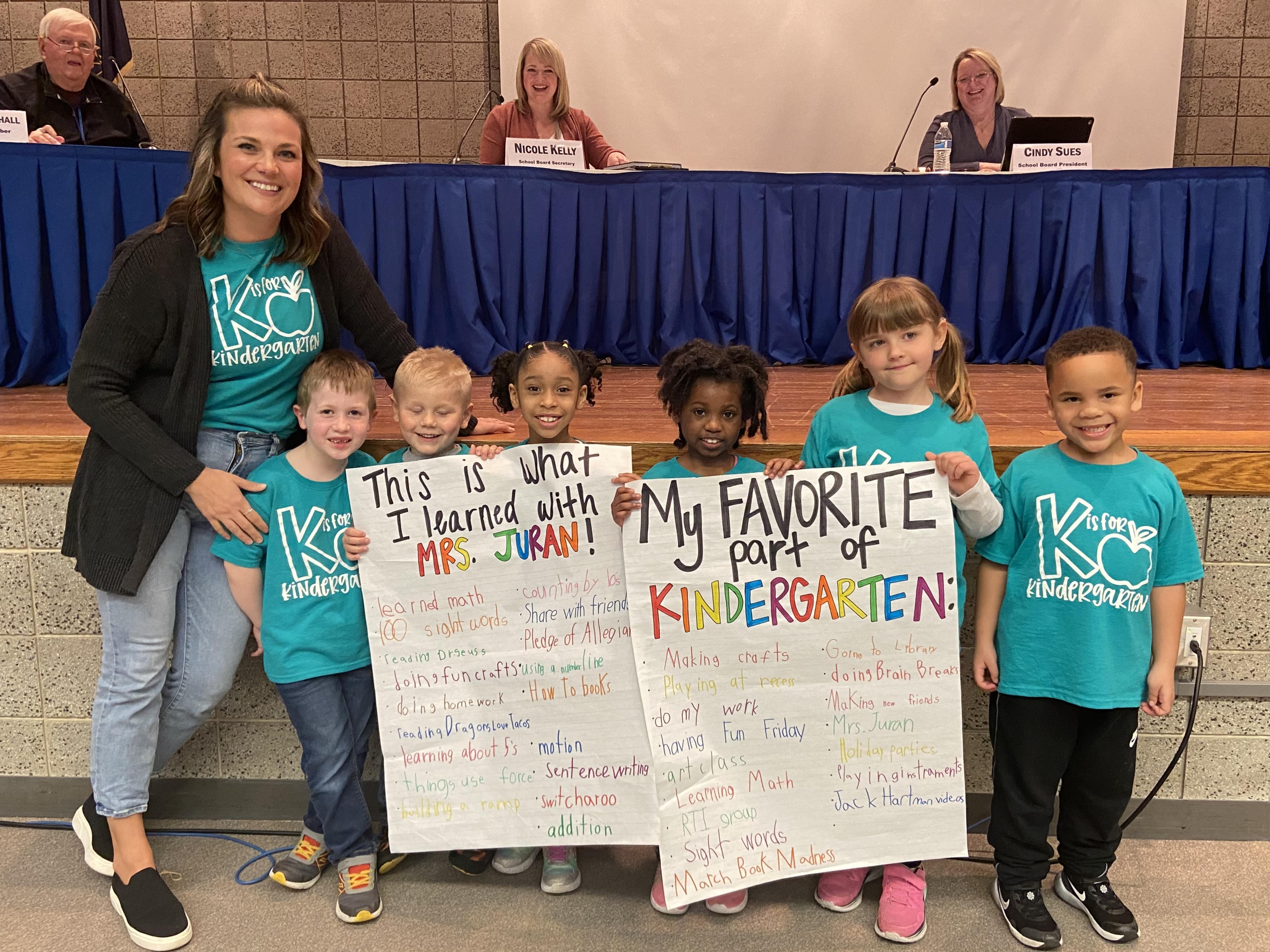 Mrs. Juran and her Kindergarten students share what they have learned this year.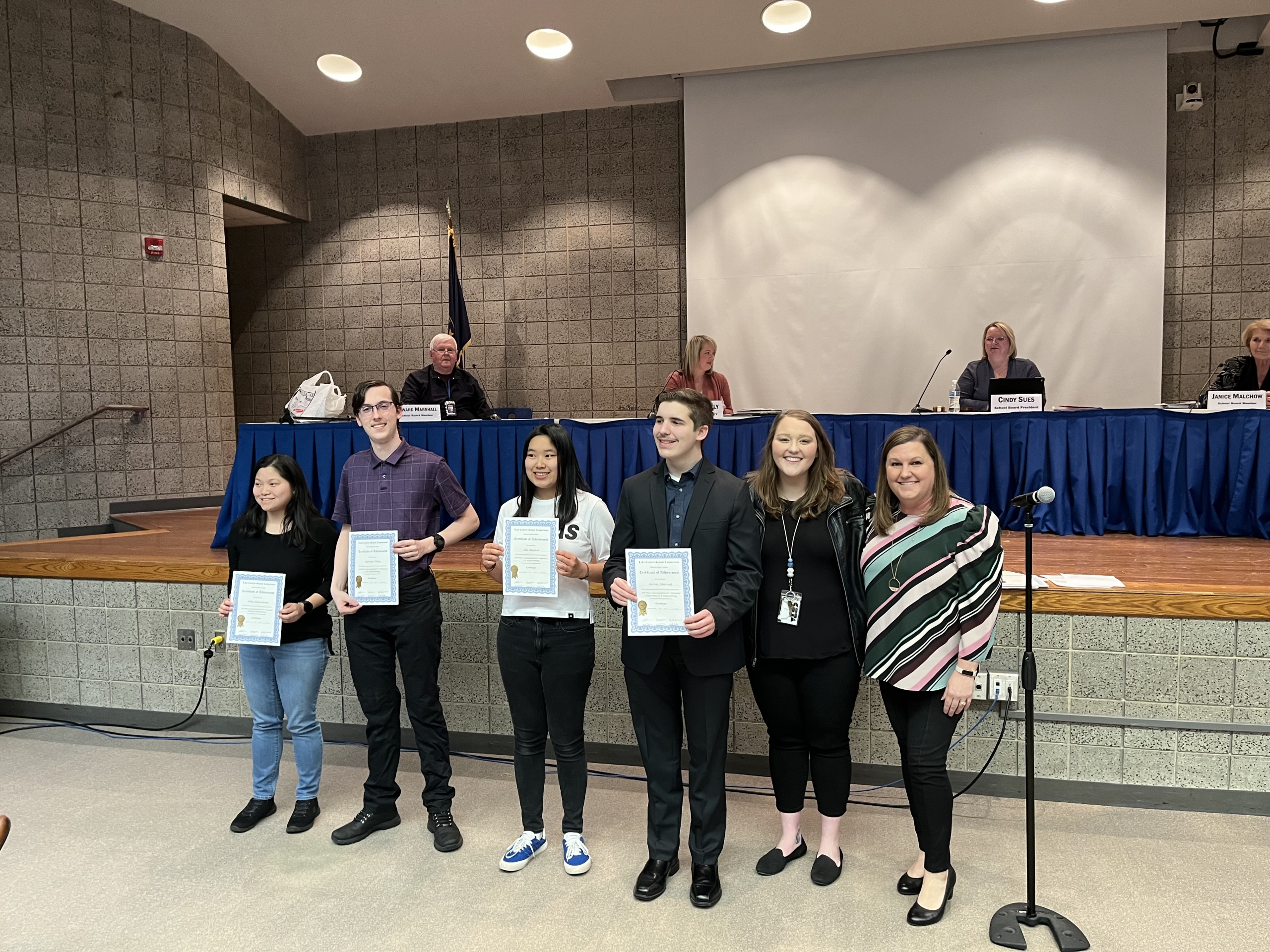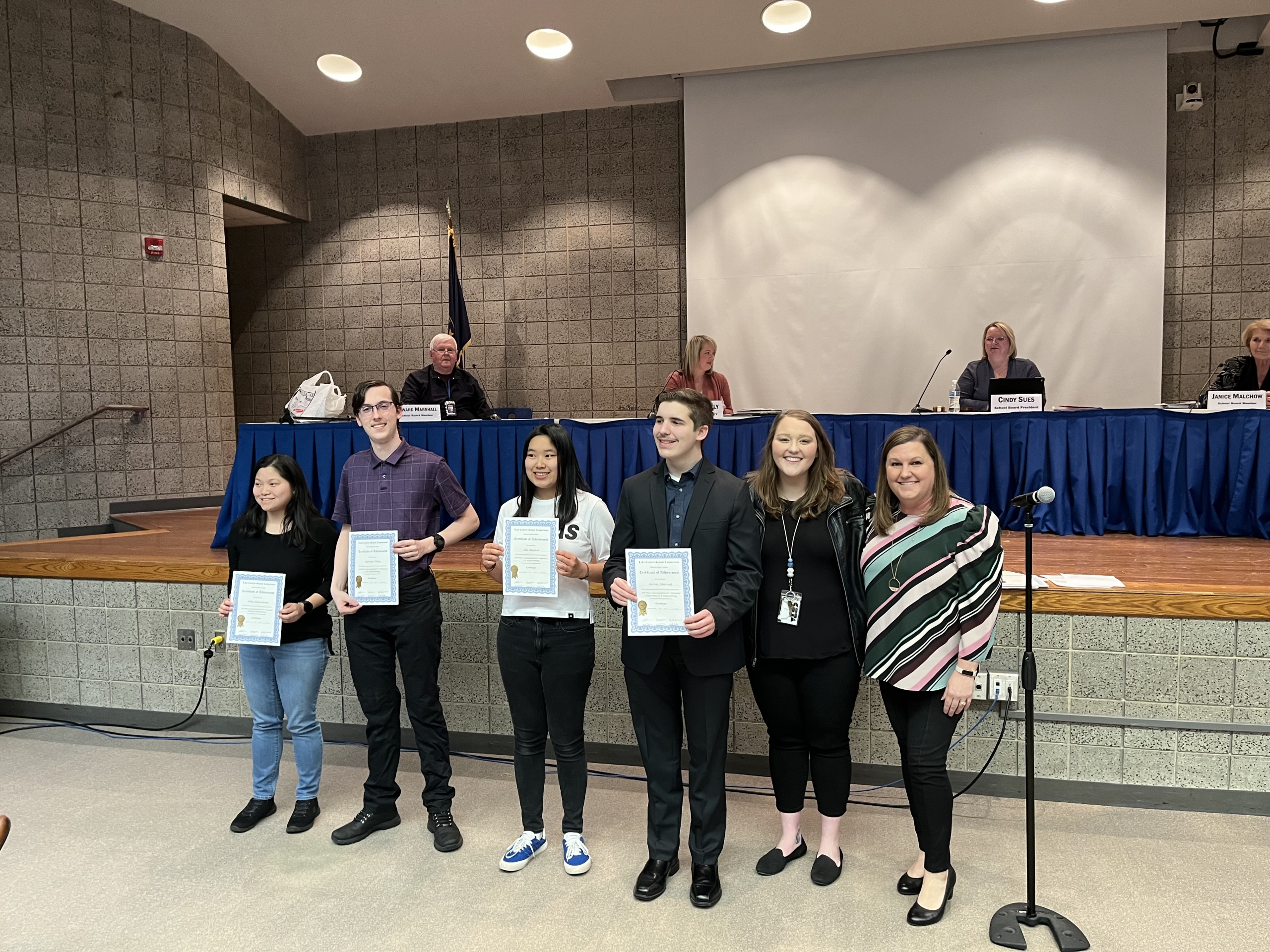 LCHS qualified at the BPA state competition to participate in the Nationals!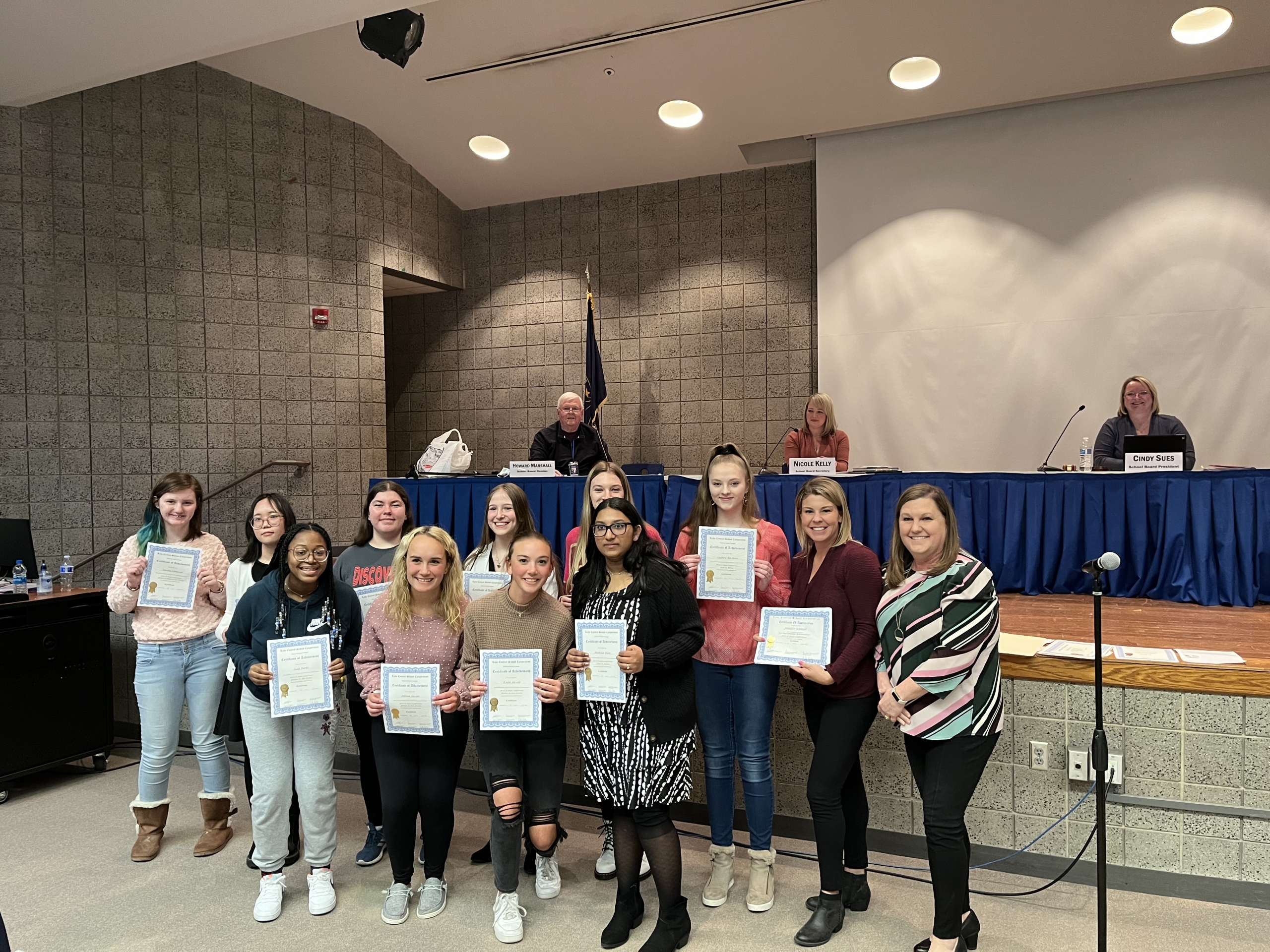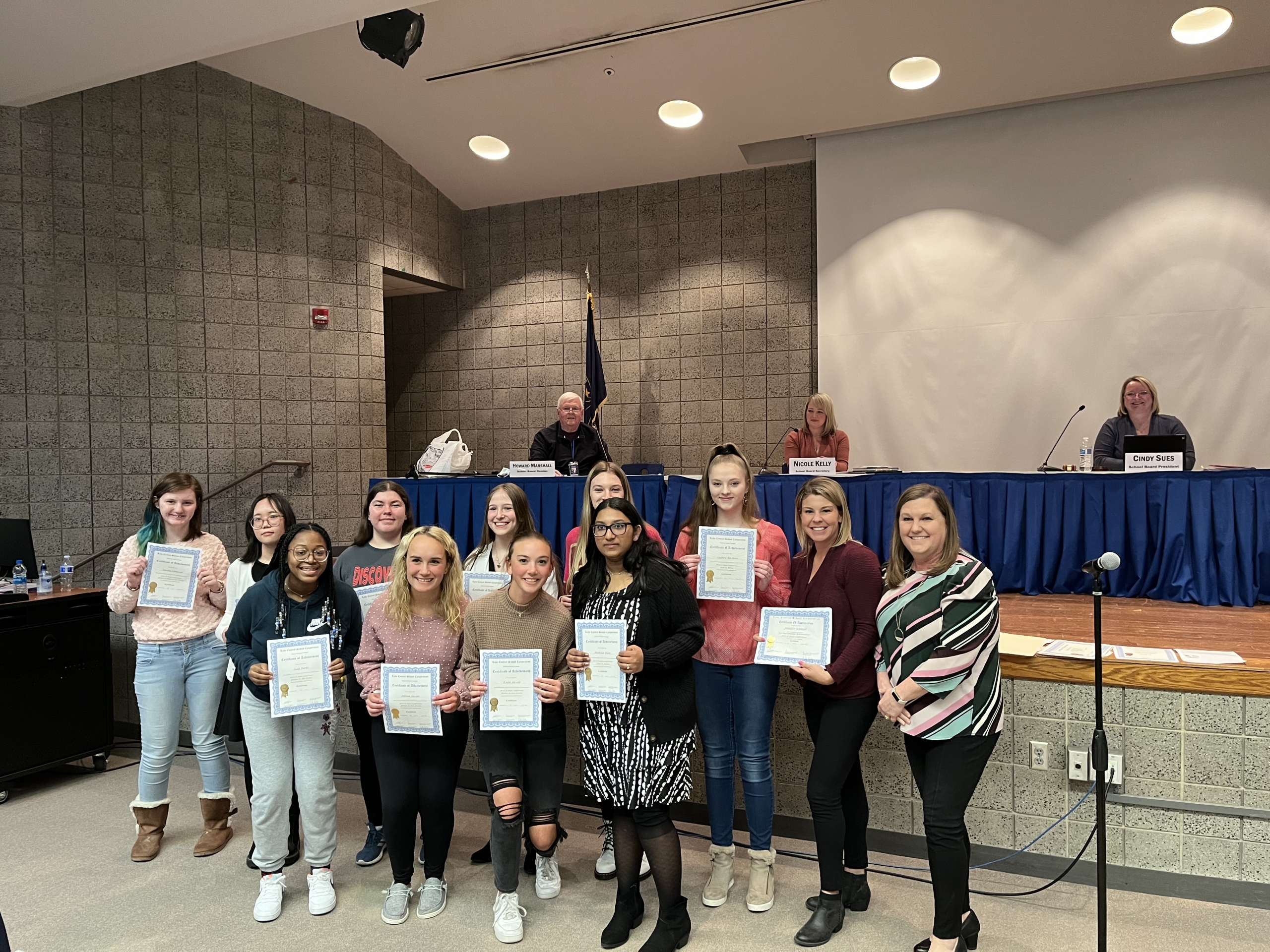 Family Career and Community Leaders qualified for the first time for the State Competition.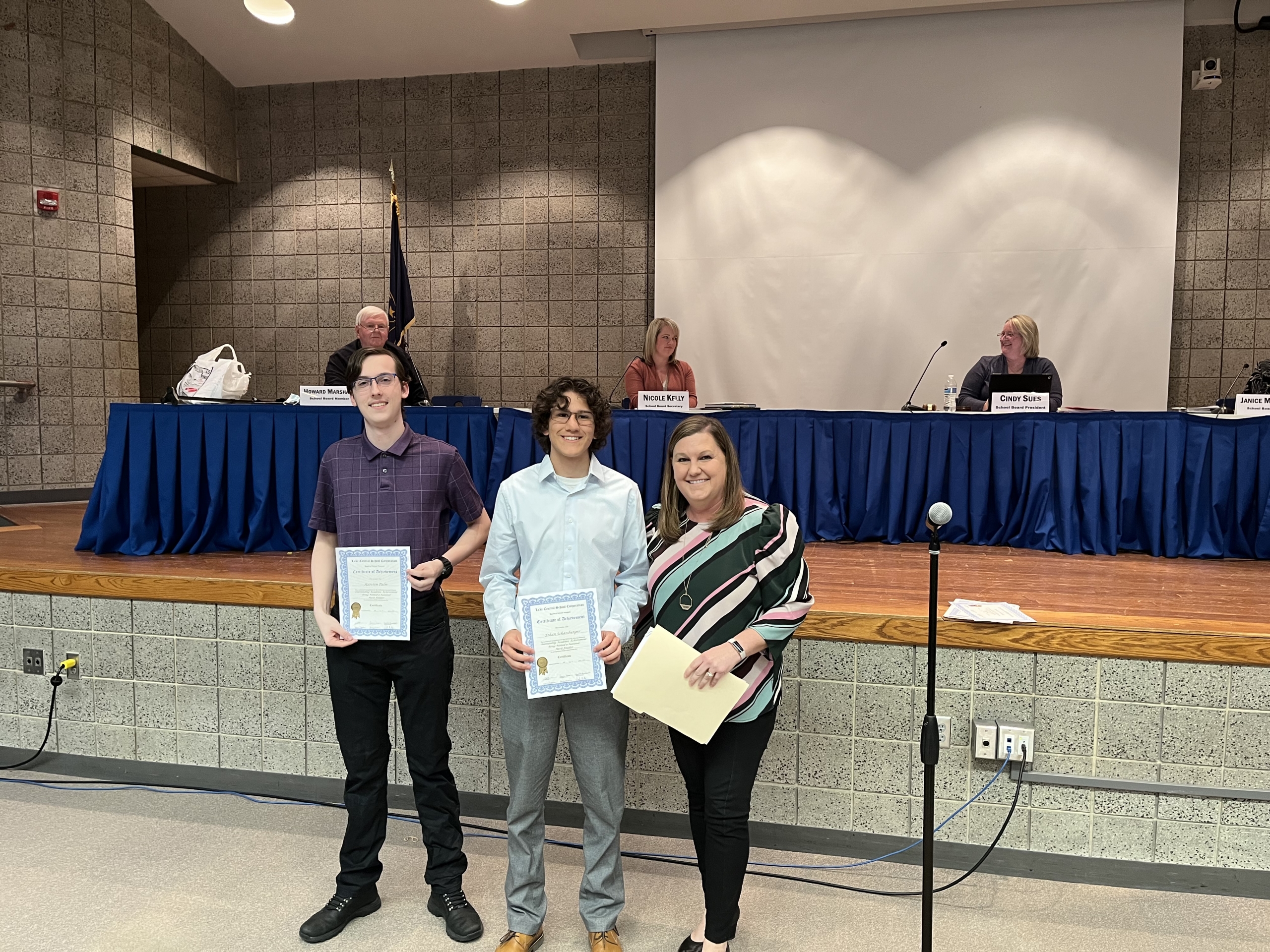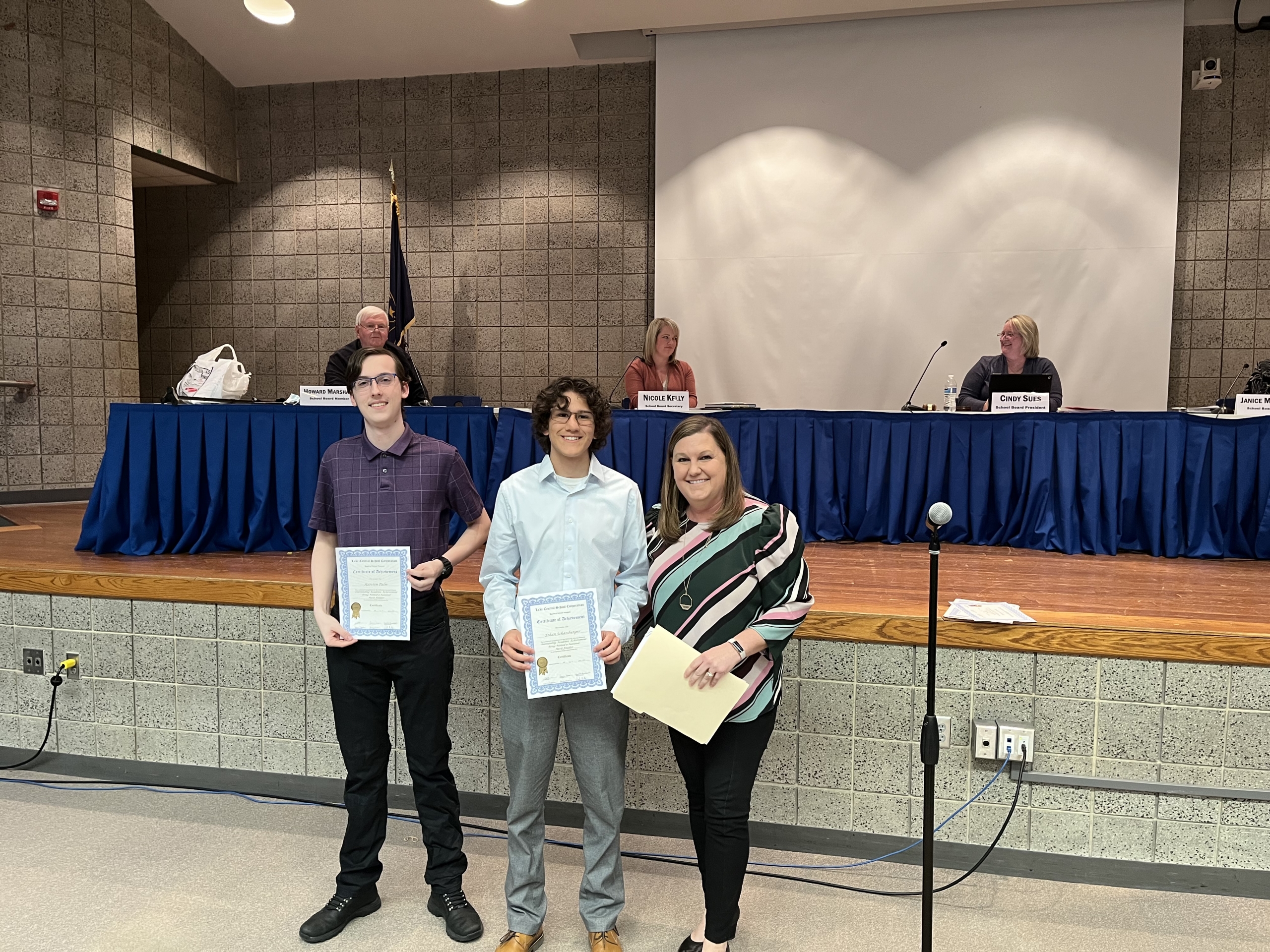 Ethan Schassberger, Karsten Palm, and Brittany Geer (not pictured) qualified as National Merit Finalists, celebrating with Mrs. Novak.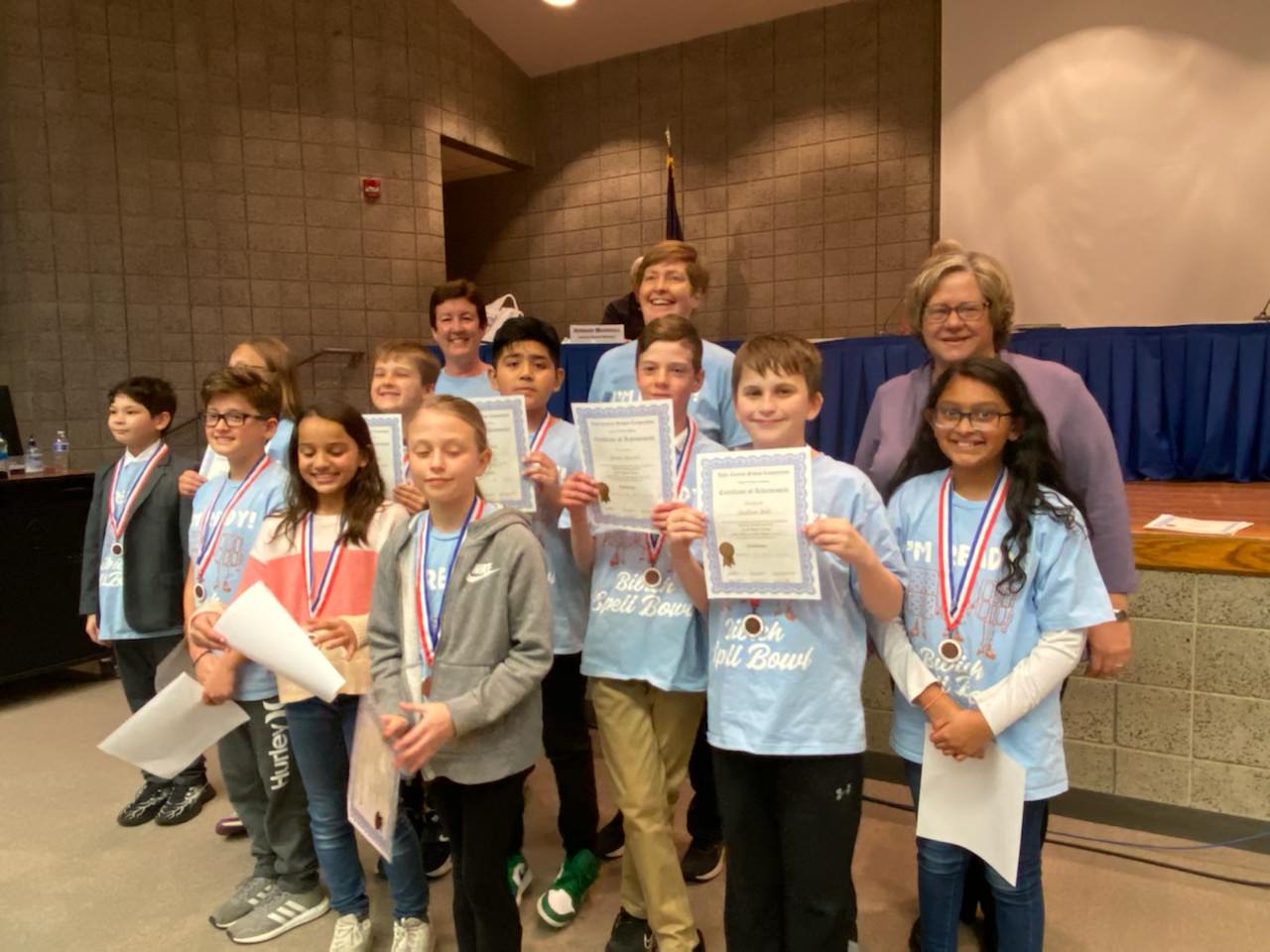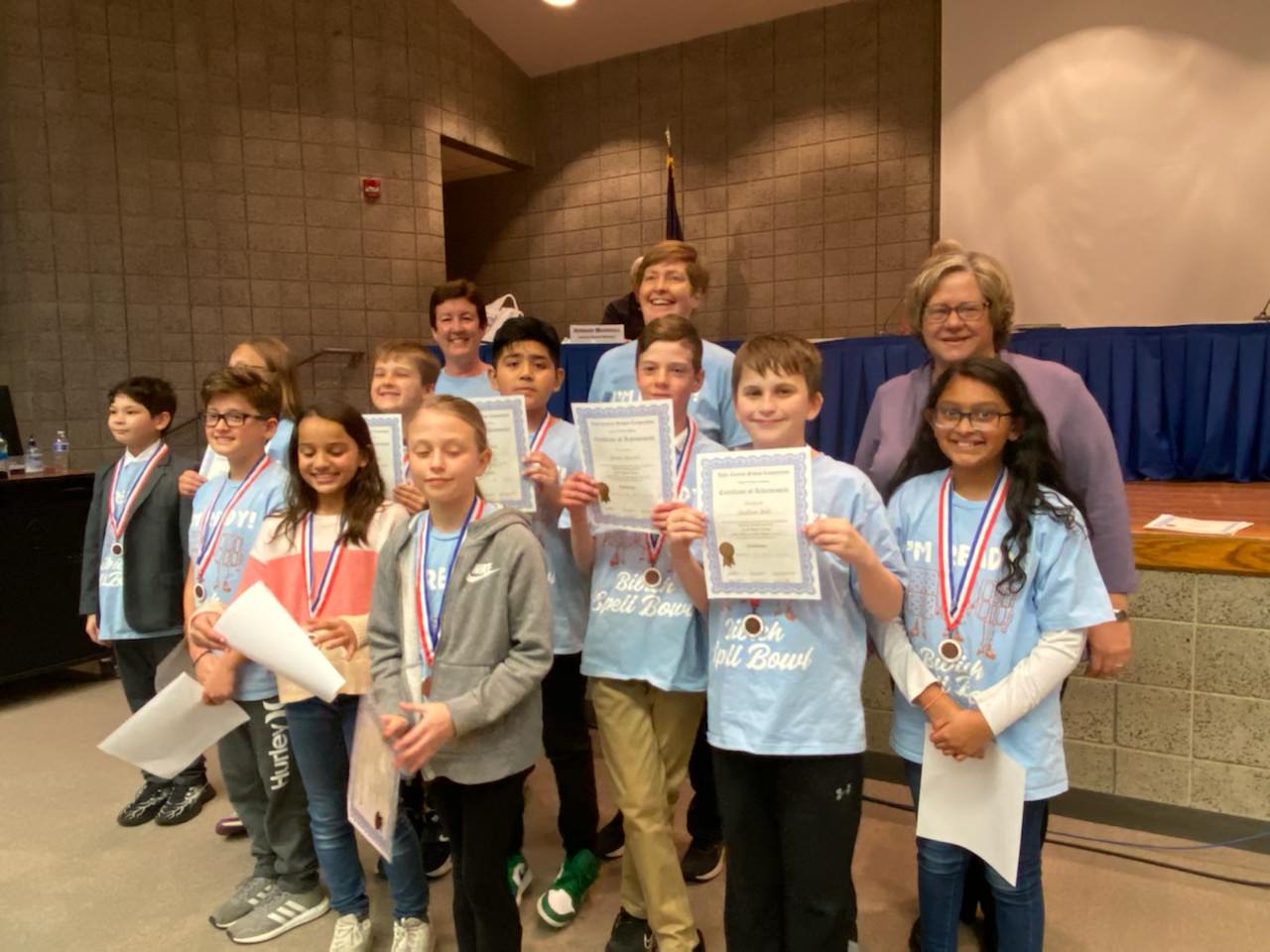 Bibich celebrates their Spell Bowl win at the Board meeting.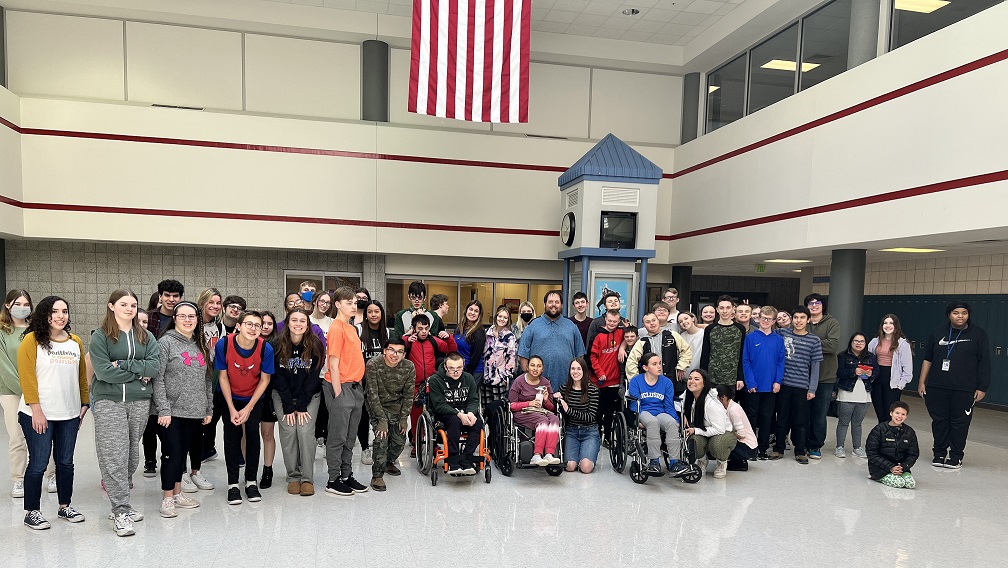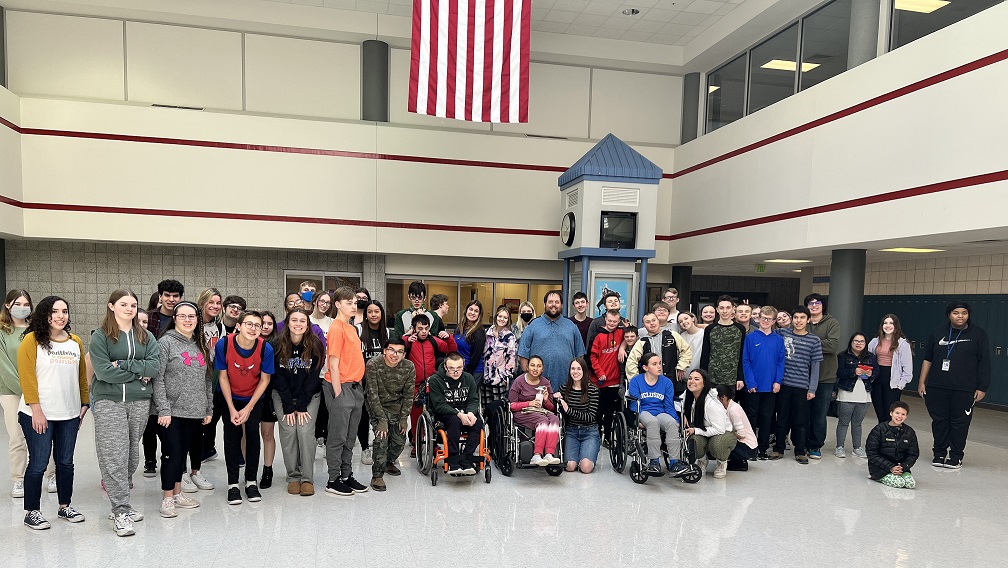 LCHS teacher, Matt Williams, was name the Best Buddies of Indiana Advisor of the Month for March 2022. He was nominated by multiple students from the LCHS chapter of Best Buddies.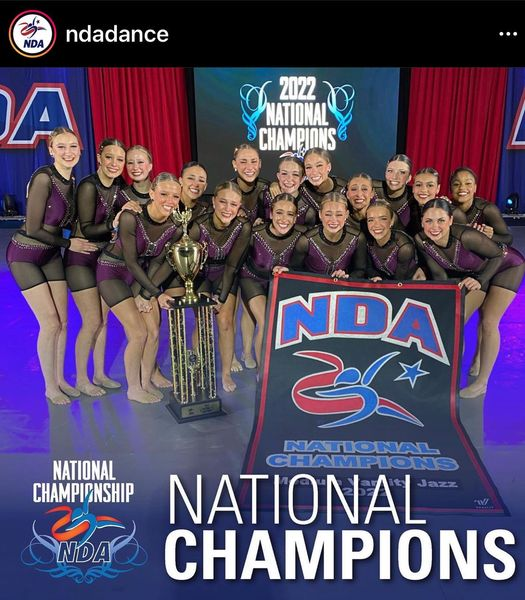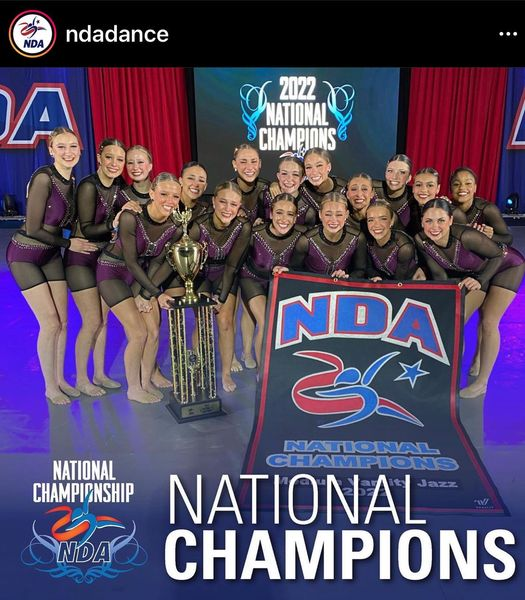 Congratulations Centralettes, State and National Dance Champions!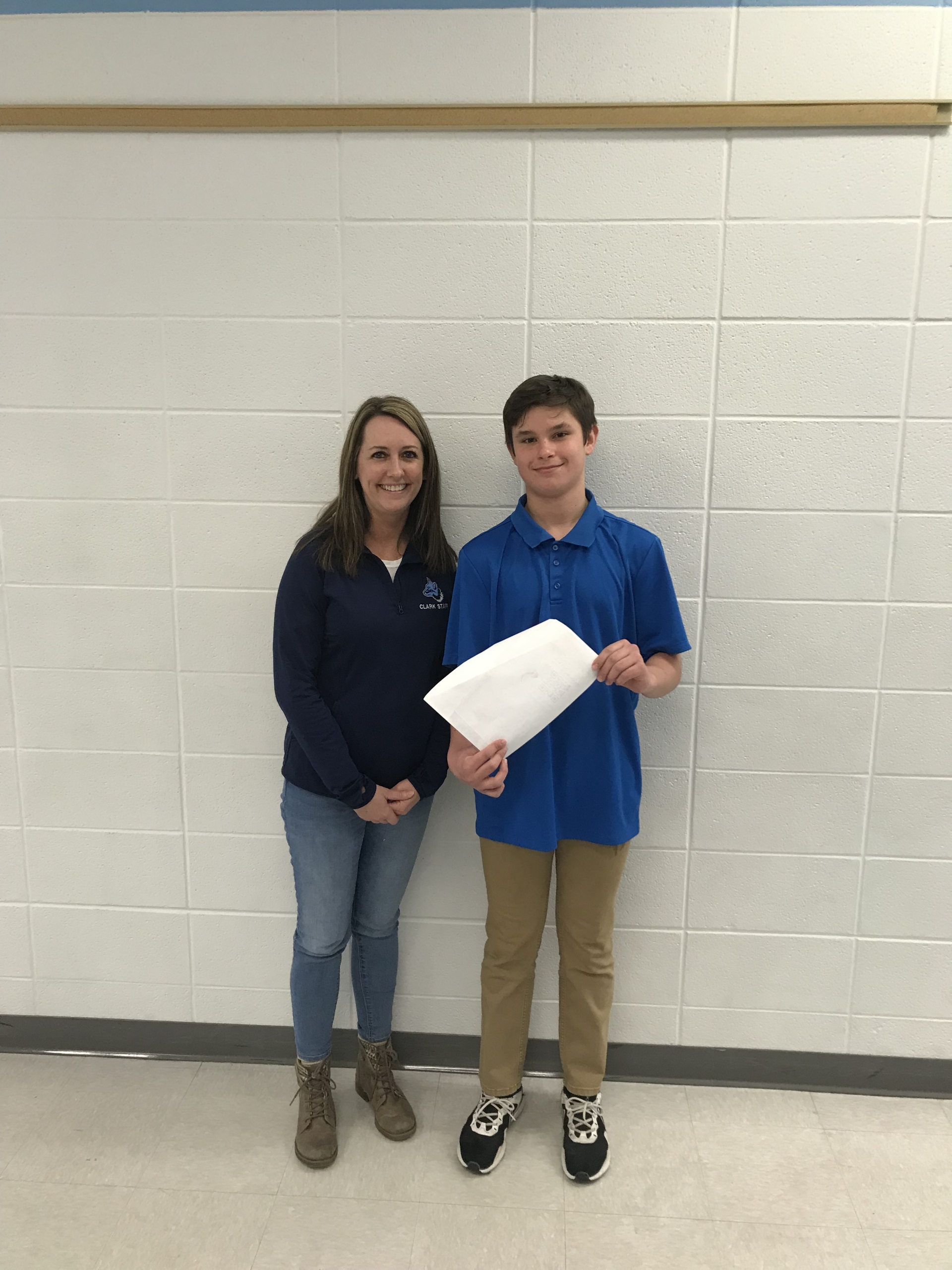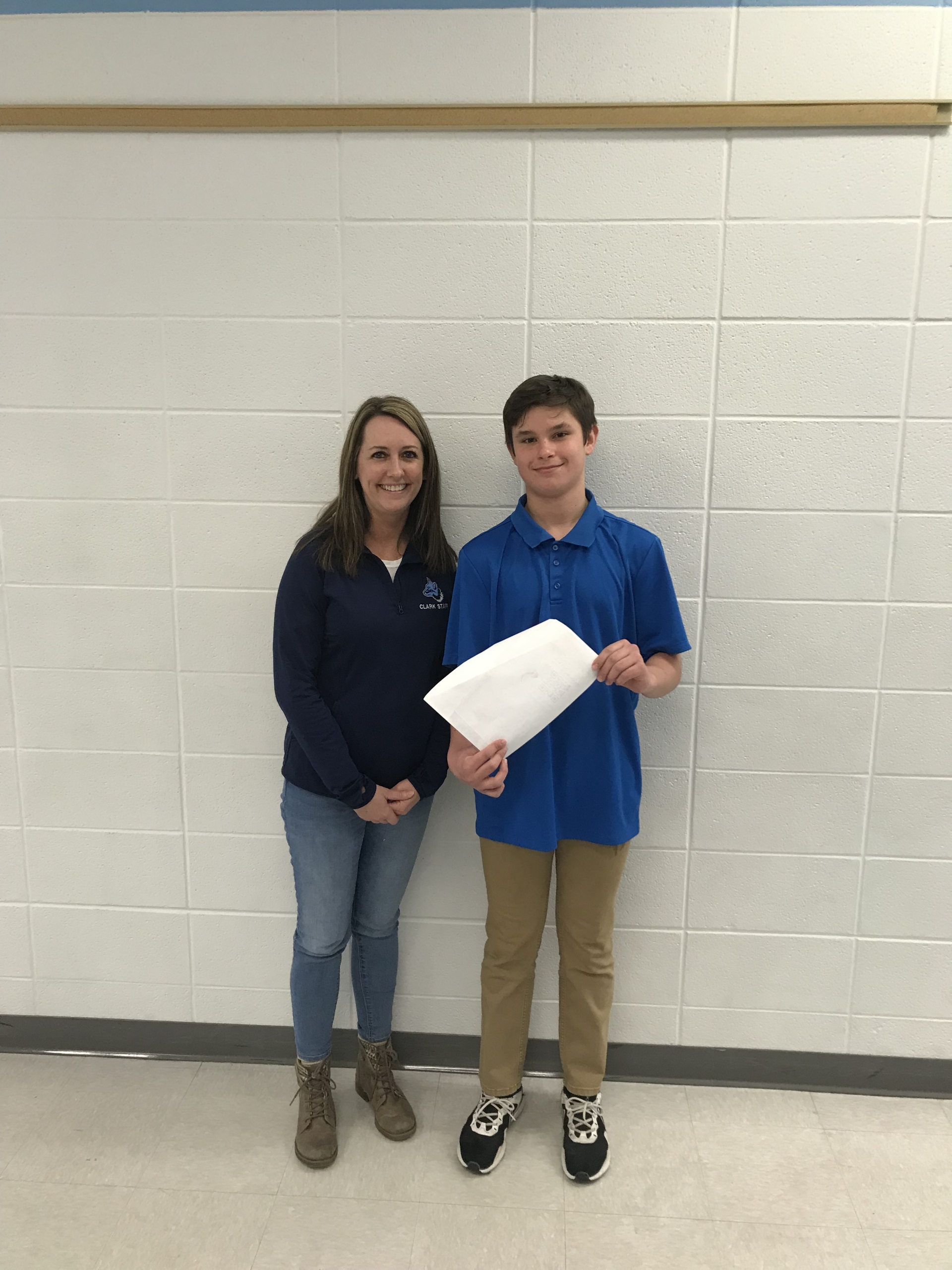 Congratulations to 8th grade CMS student, Ben Kaminsky, who won FIRST place in the Future Problem Solving Bowl Scenario Writing competition Middle School Division. Ben will be competing in the International Finals at the University of Massachusetts on June 9-12, 2022, with students from over 23 countries. Ben will represent Indiana and the United States in the competition. Clark Middle School students and staff are extremely proud of Ben and his sponsor, Ms. Jen Gleason.