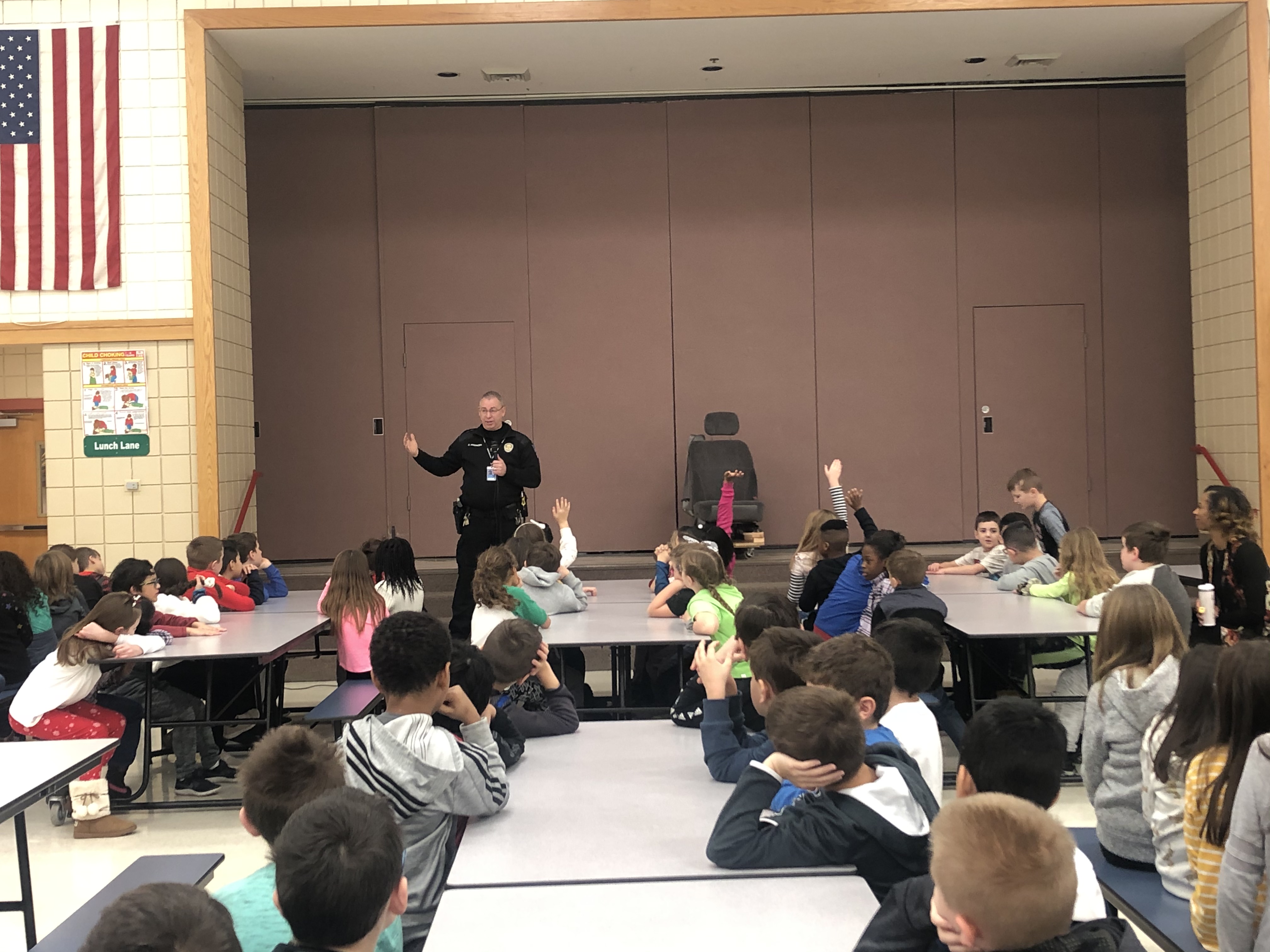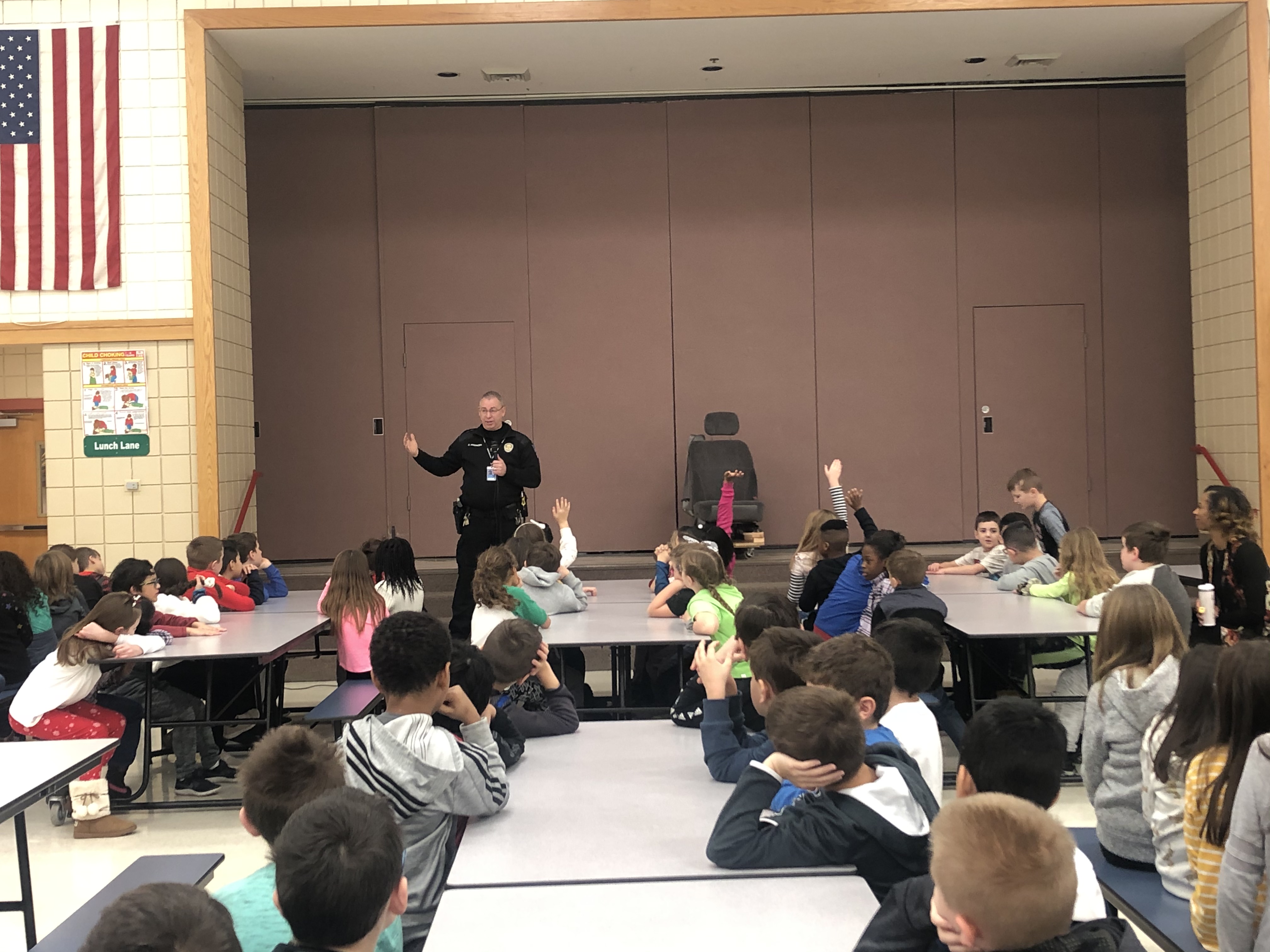 School Resource Officer Brian Kissinger teaches 3rd Grade Peifer students about Booster Seat safety.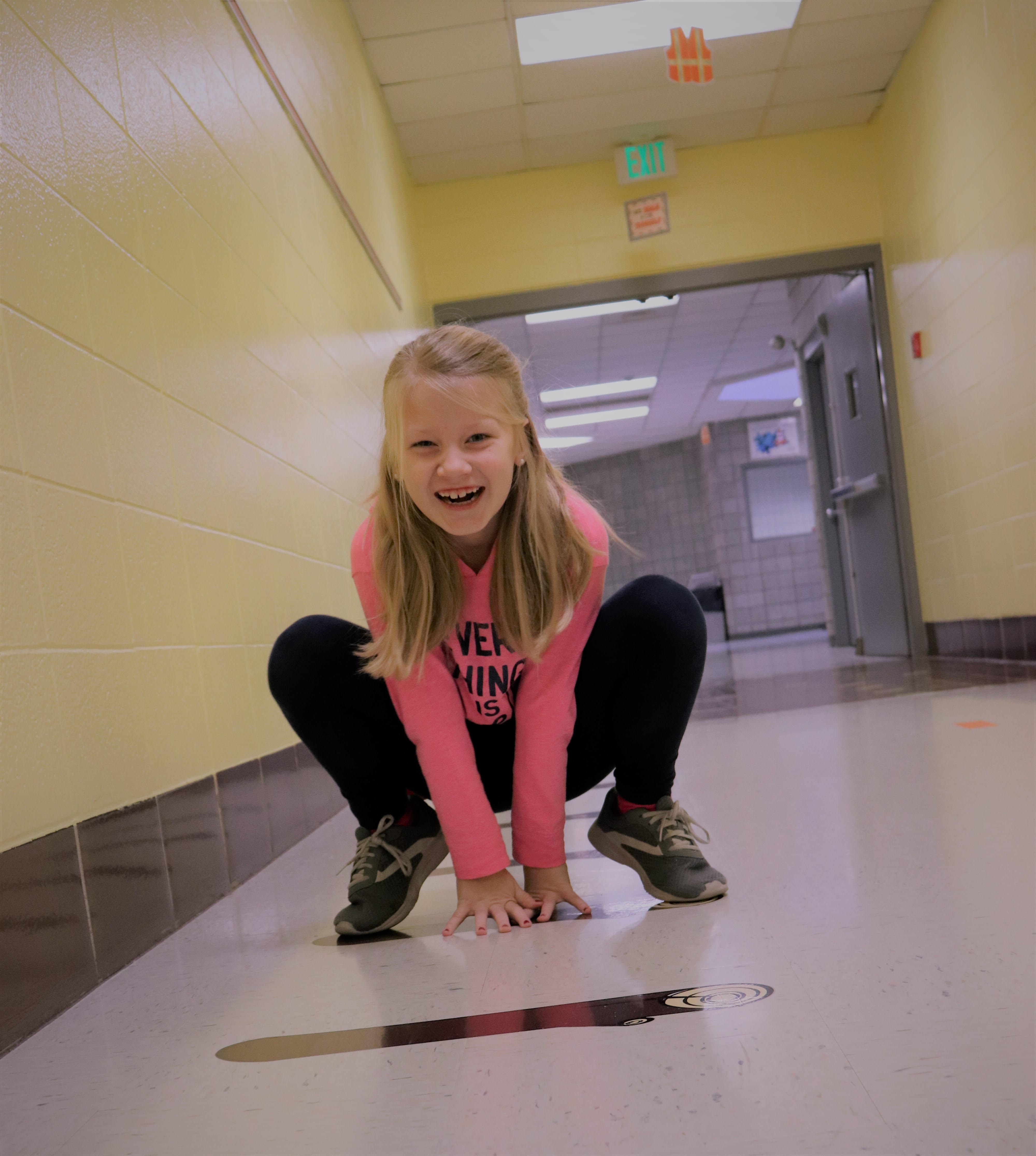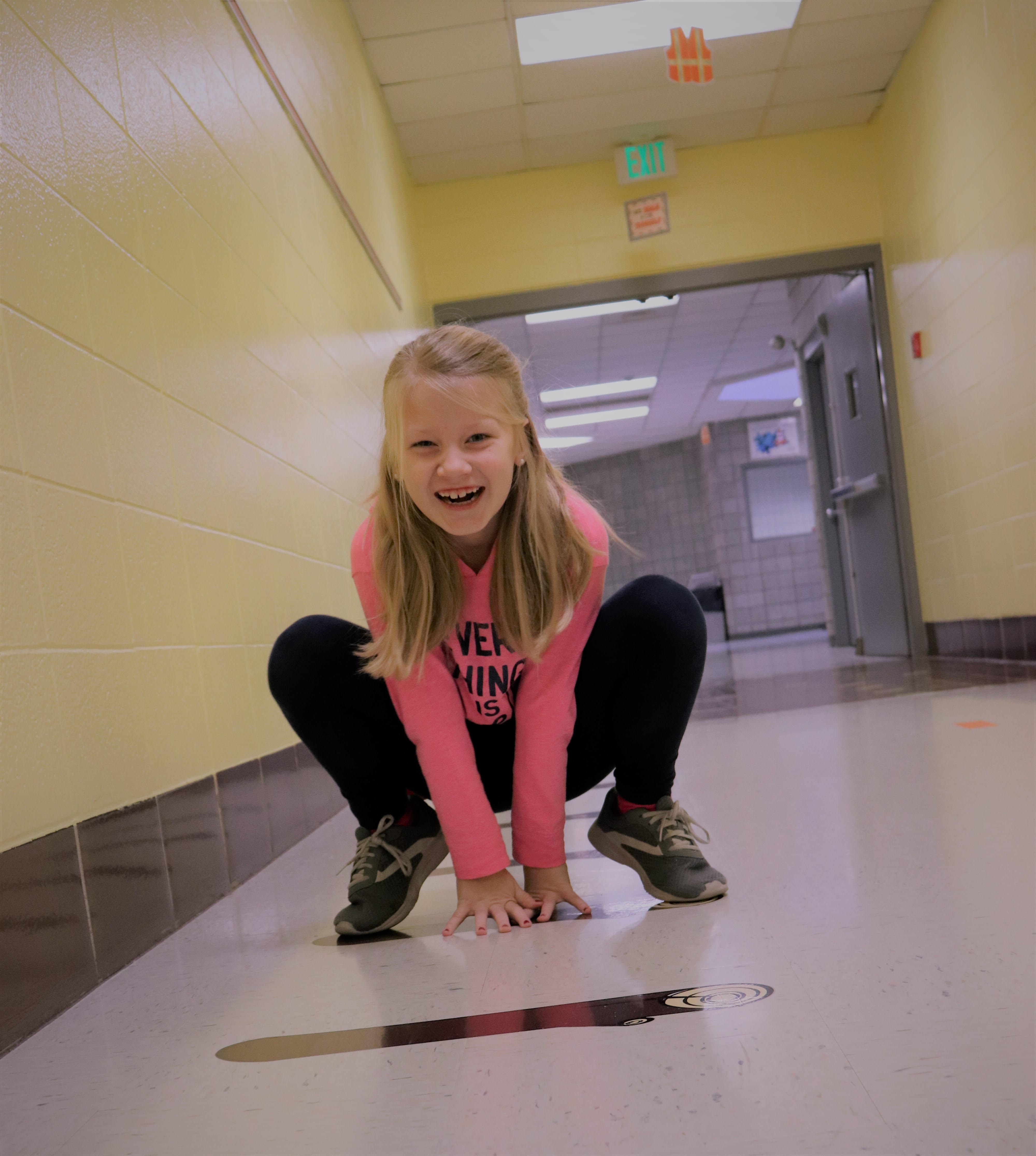 Students at Bibich Elementary enjoy the new sensory path that was added for students to use to get their wiggles out or to use as a brain break.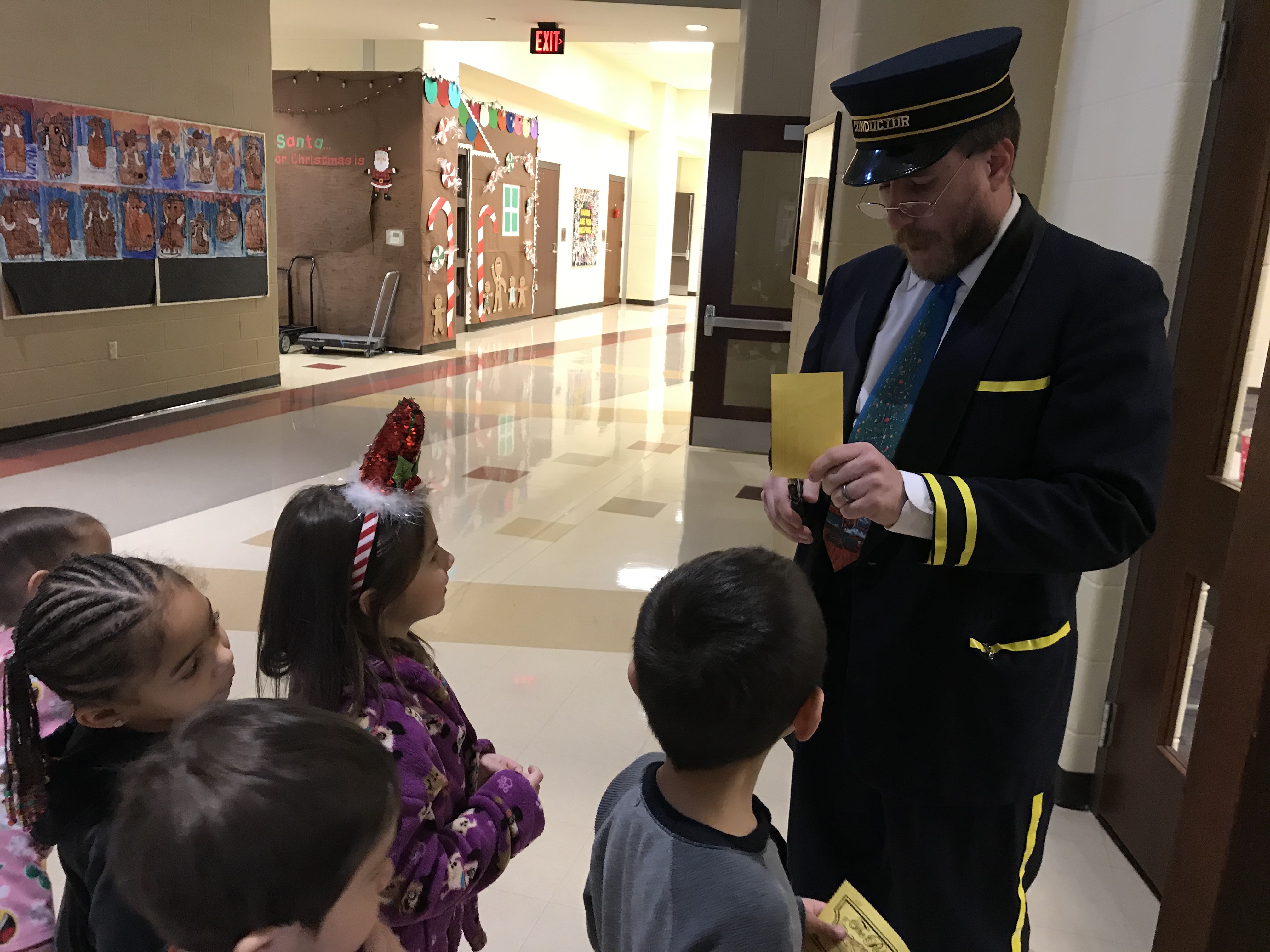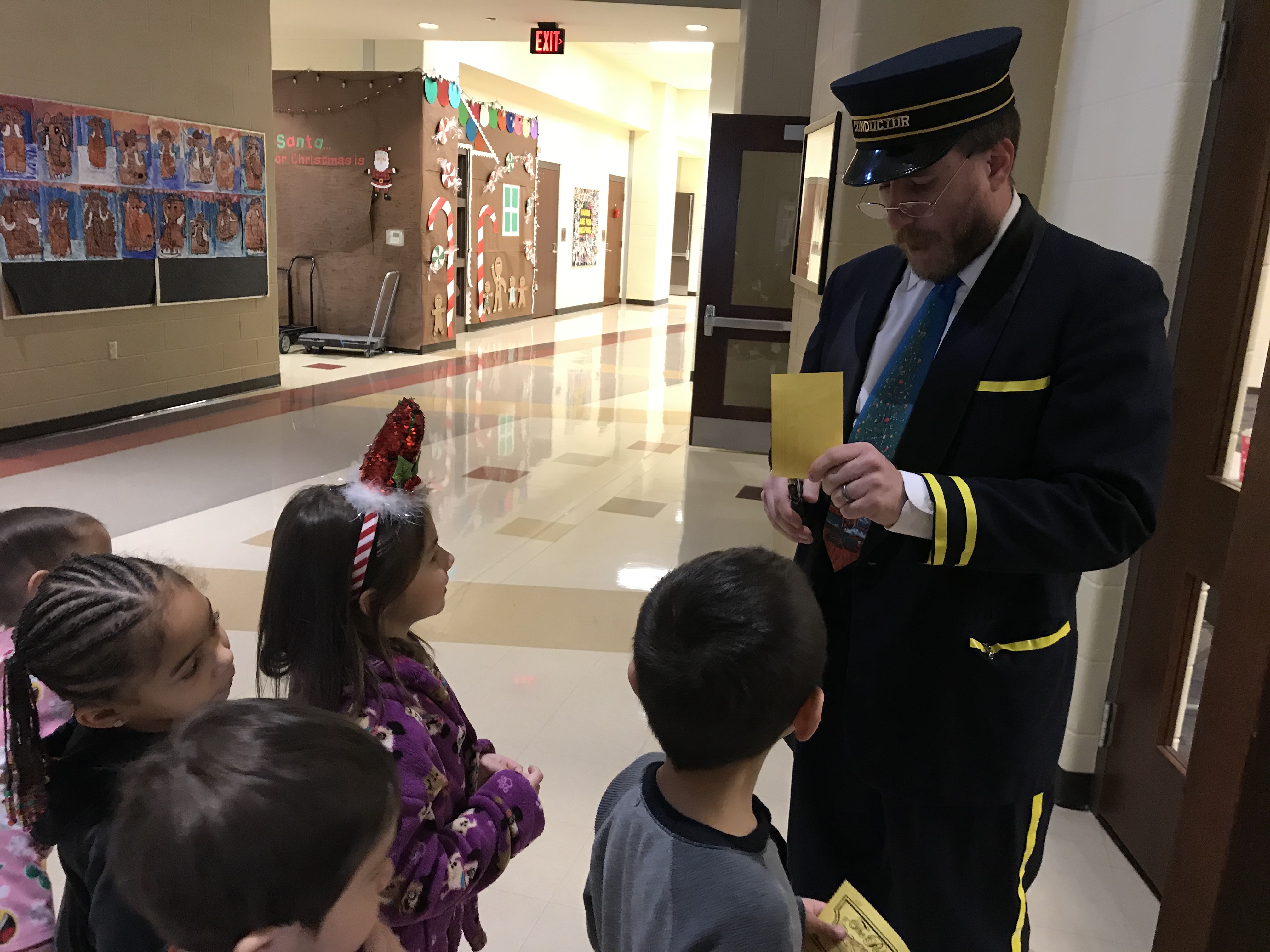 All aboard the Polar Express! Protsman Kindergarteners, get their tickets punched and entering the train so the conductor can read Polar Express.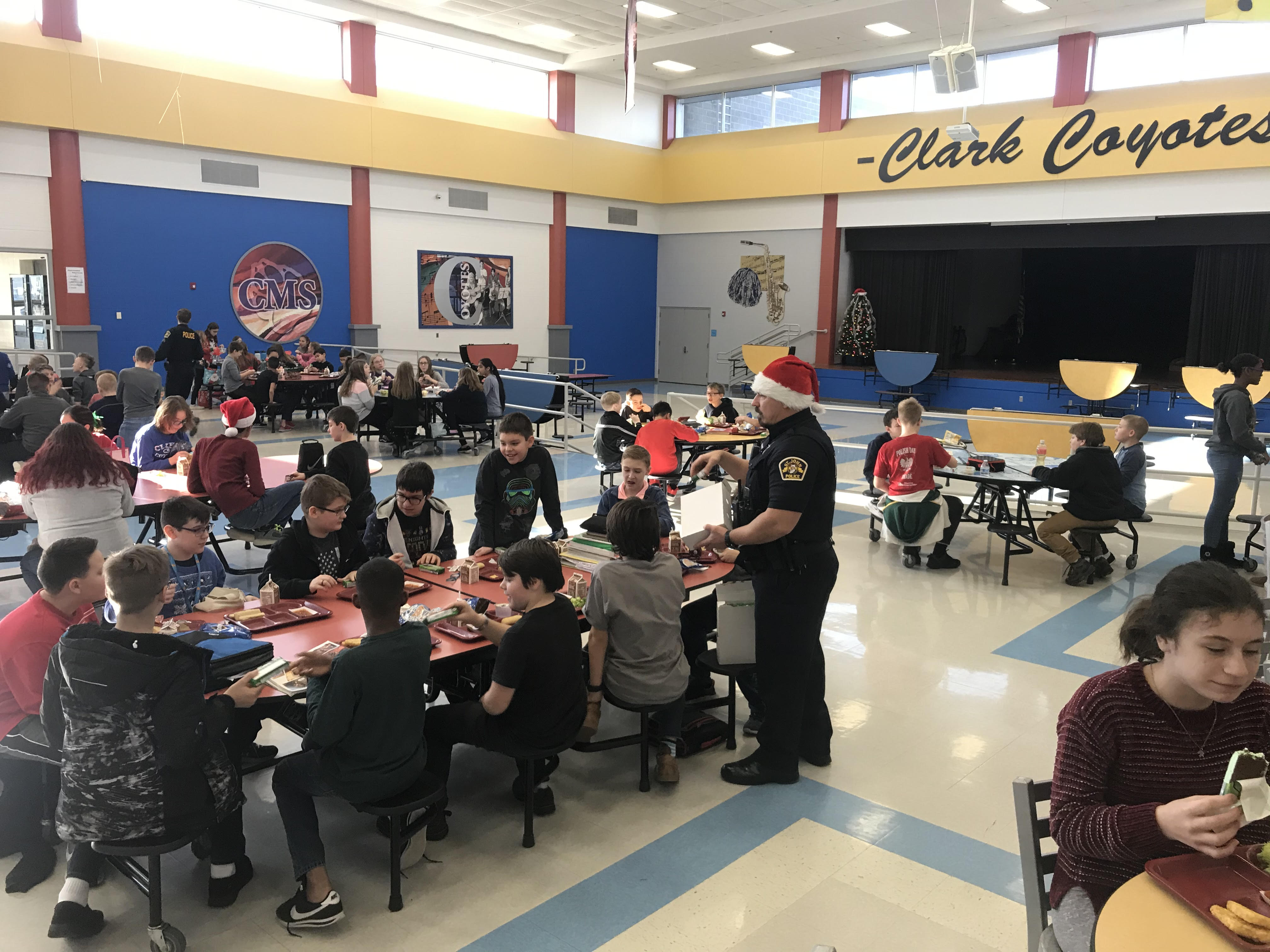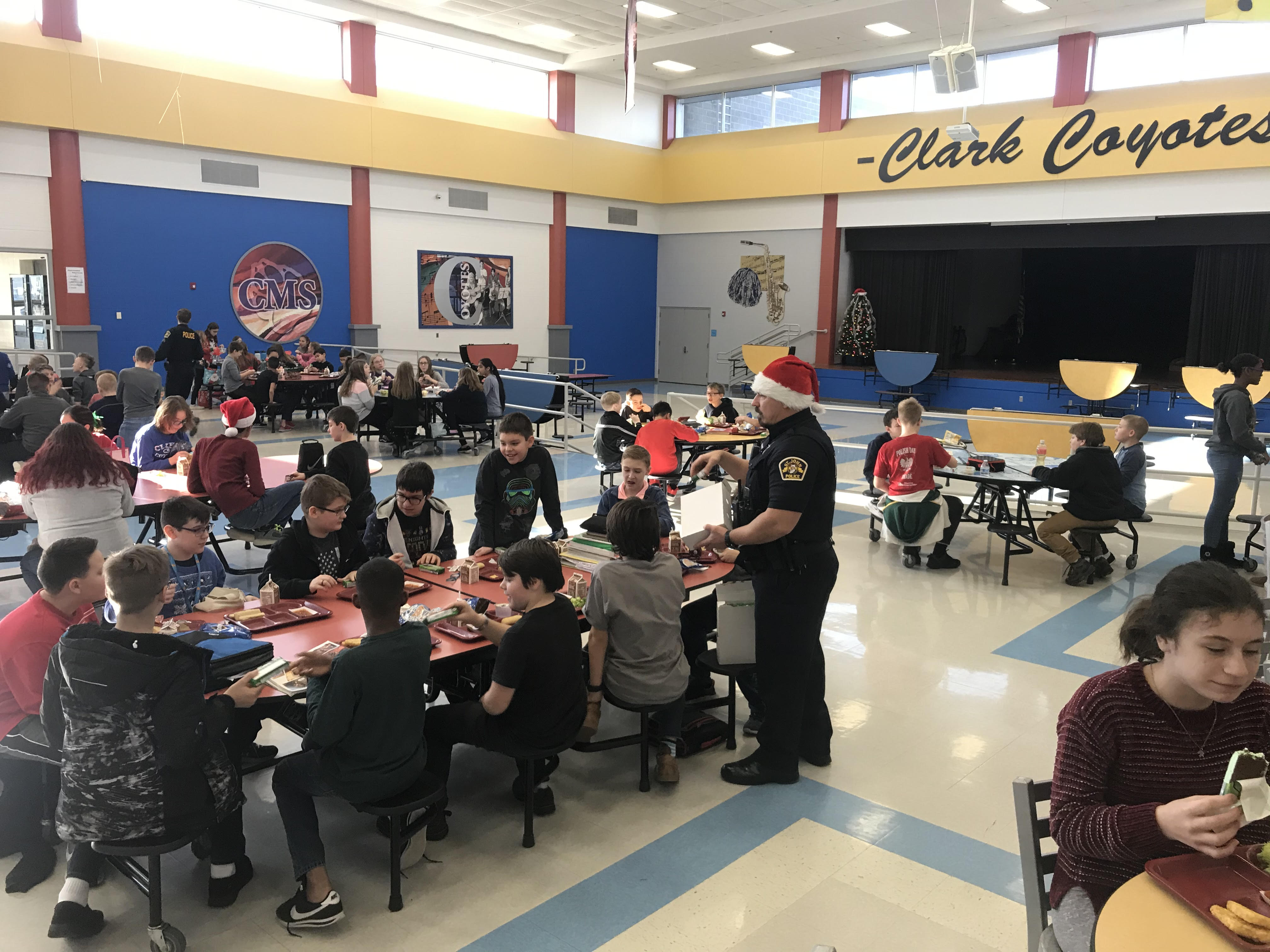 SRO Nick Stamate passing out ice cream to Clark students during lunch. Happy holidays!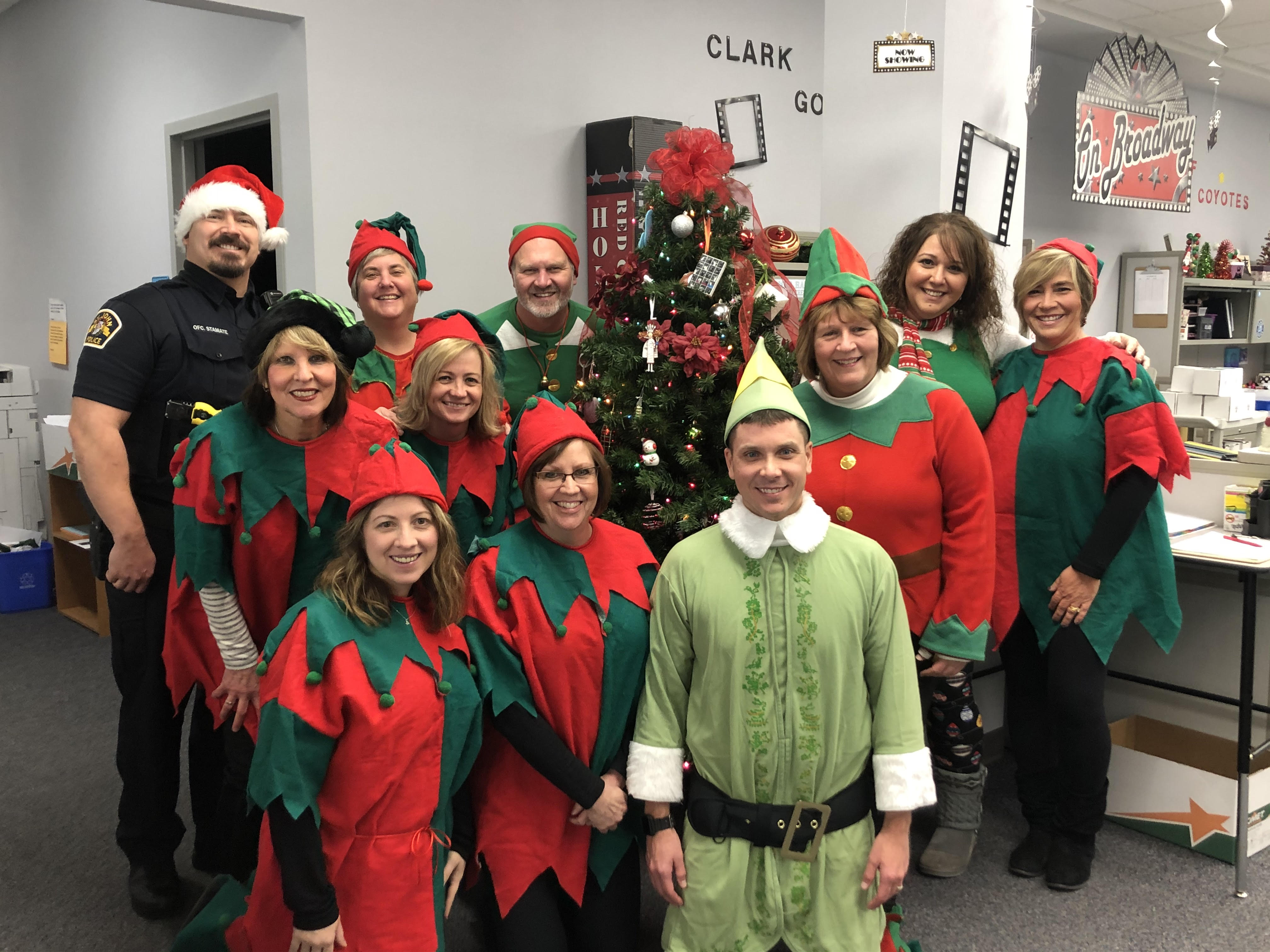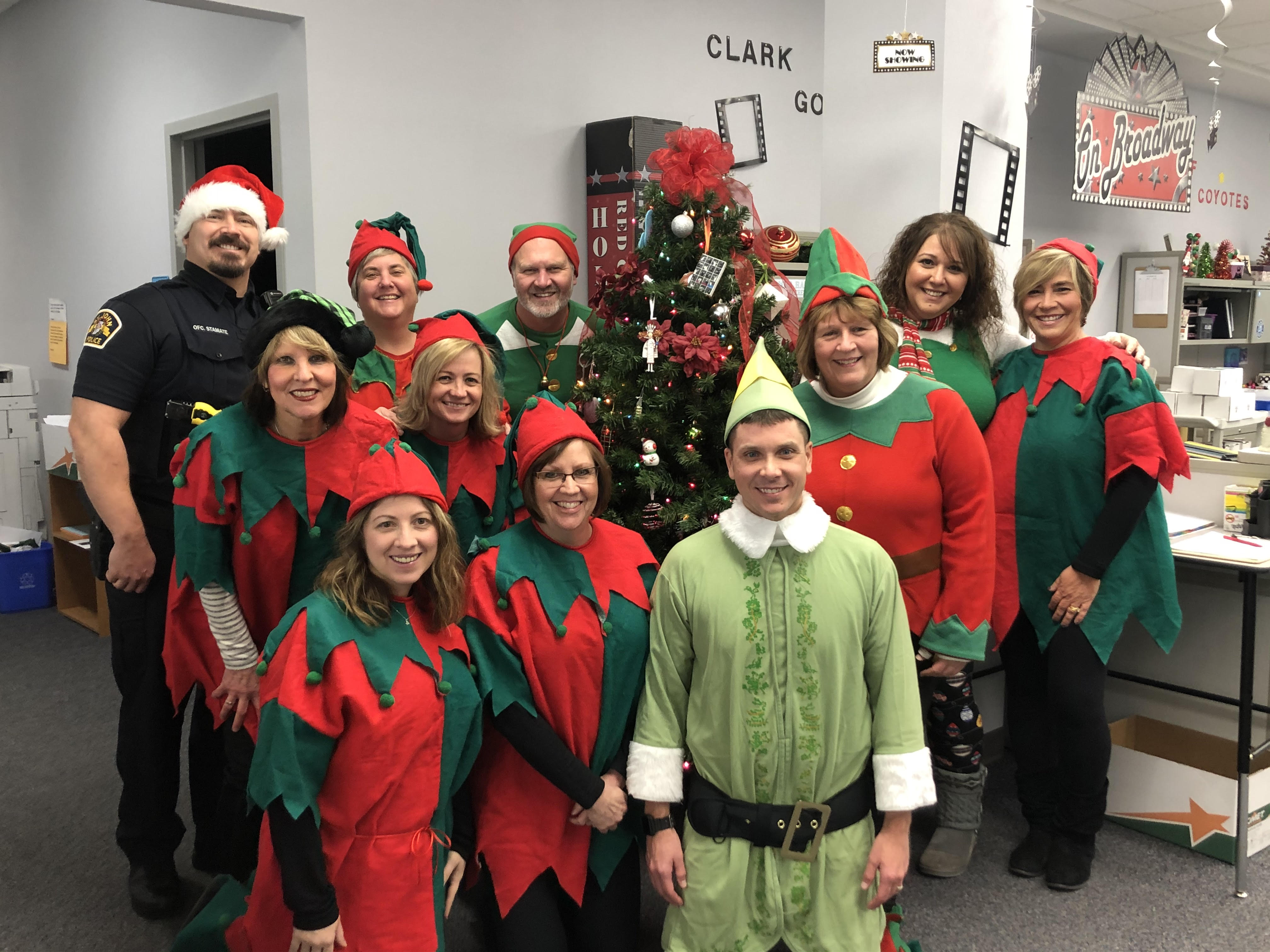 Clark's Happy Little Elves!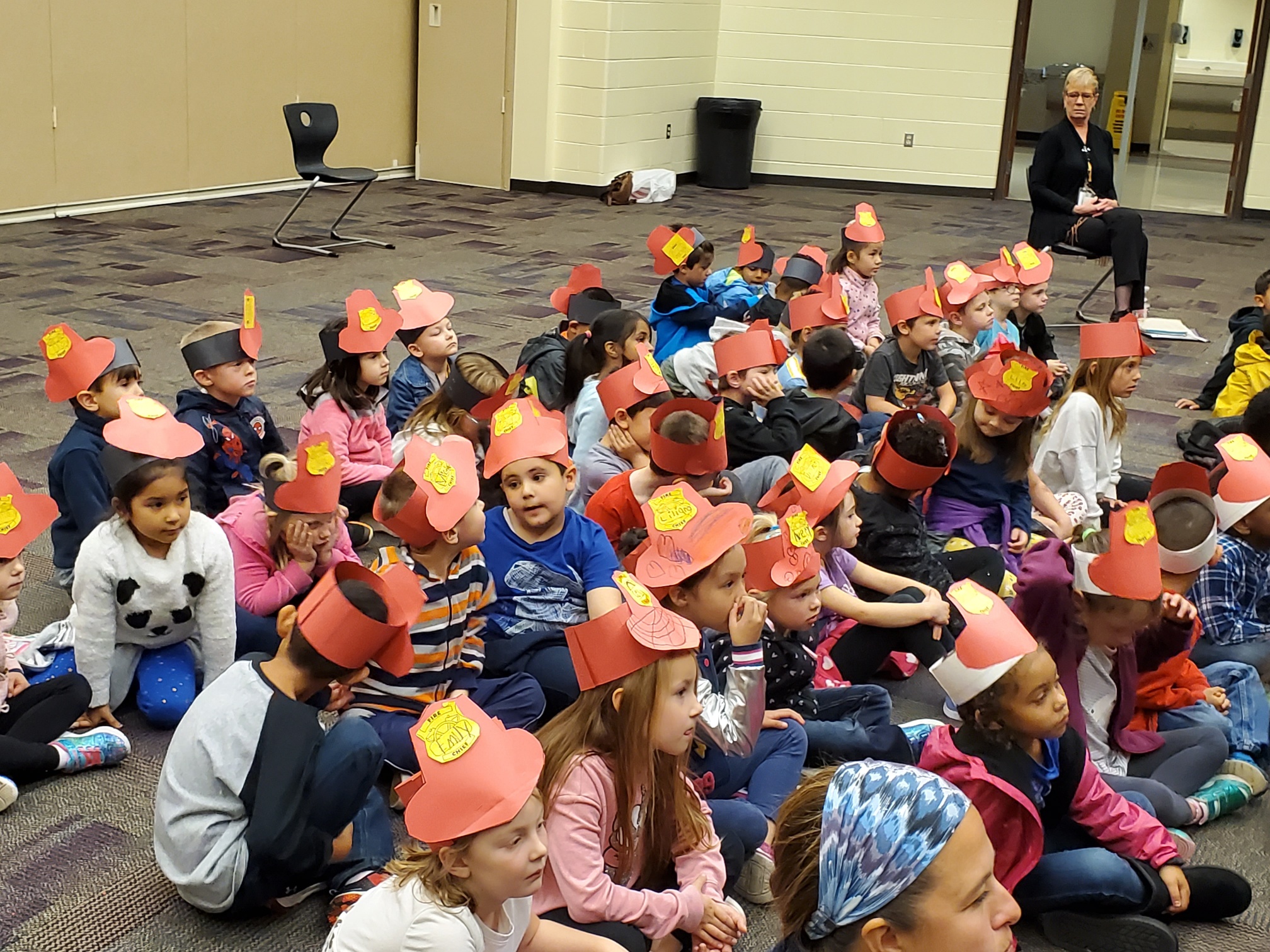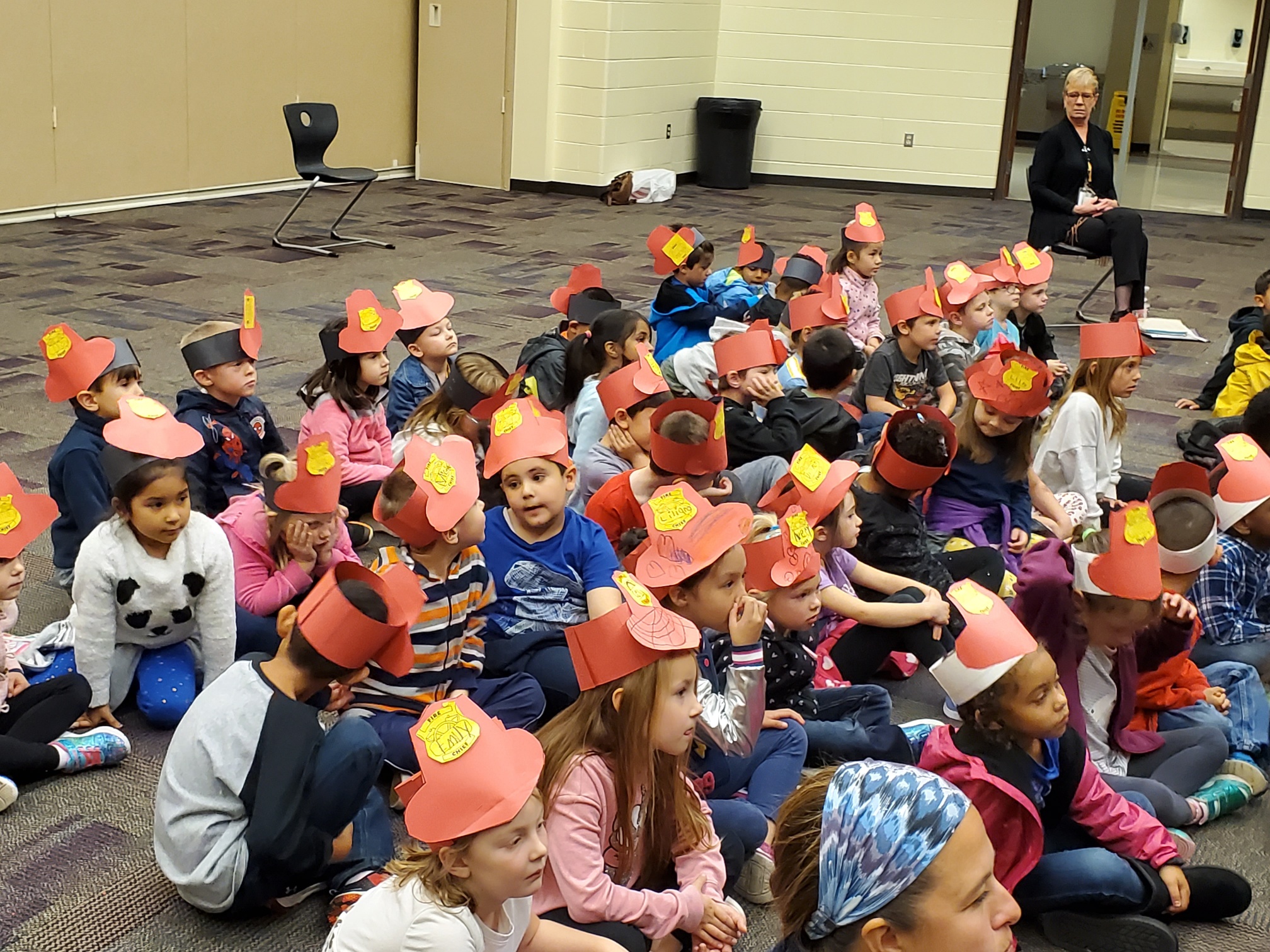 Protsman students and staff member Julie Flemming learn fire safety from the Dyer FD on Monday October 7, 2019.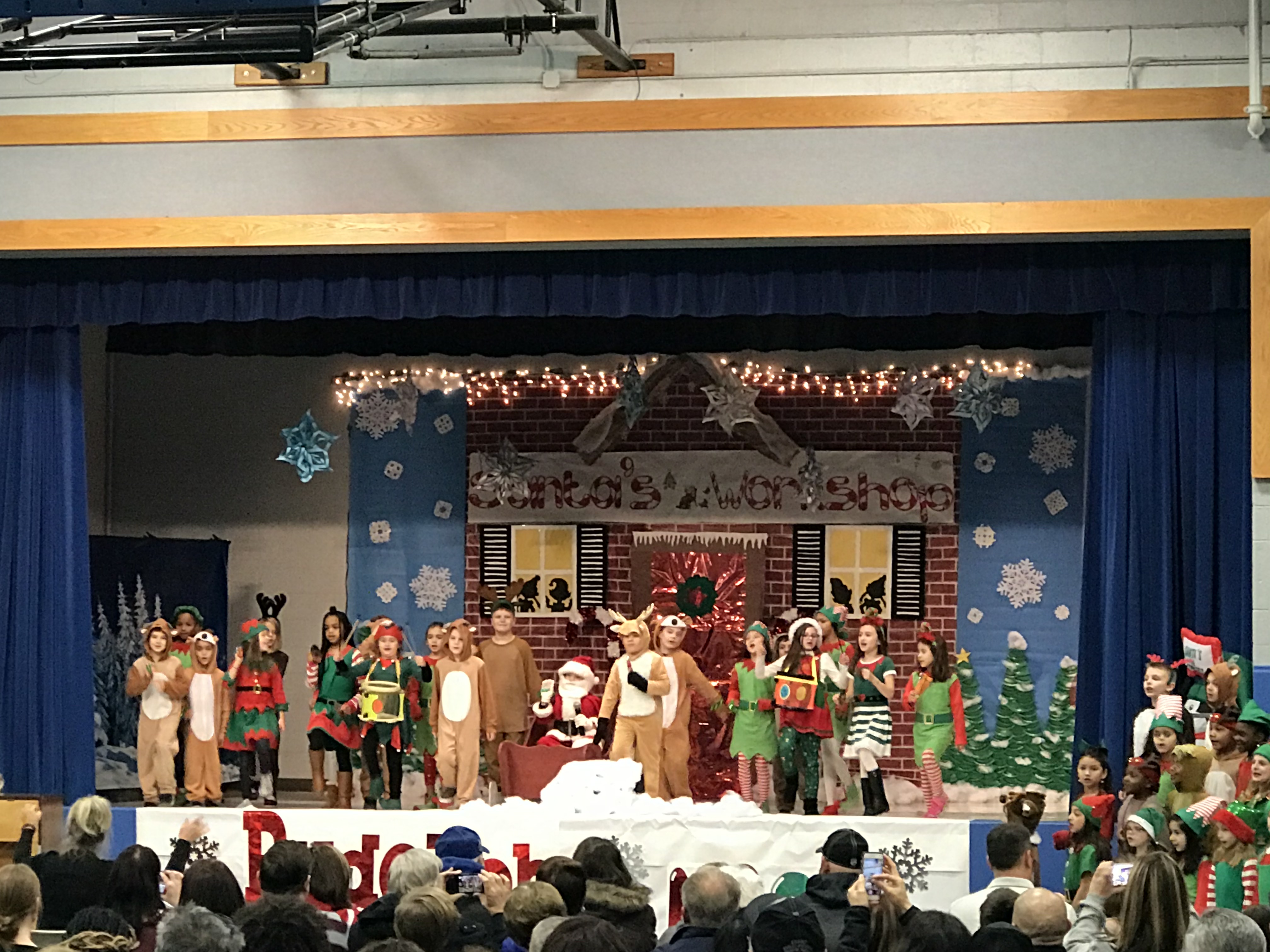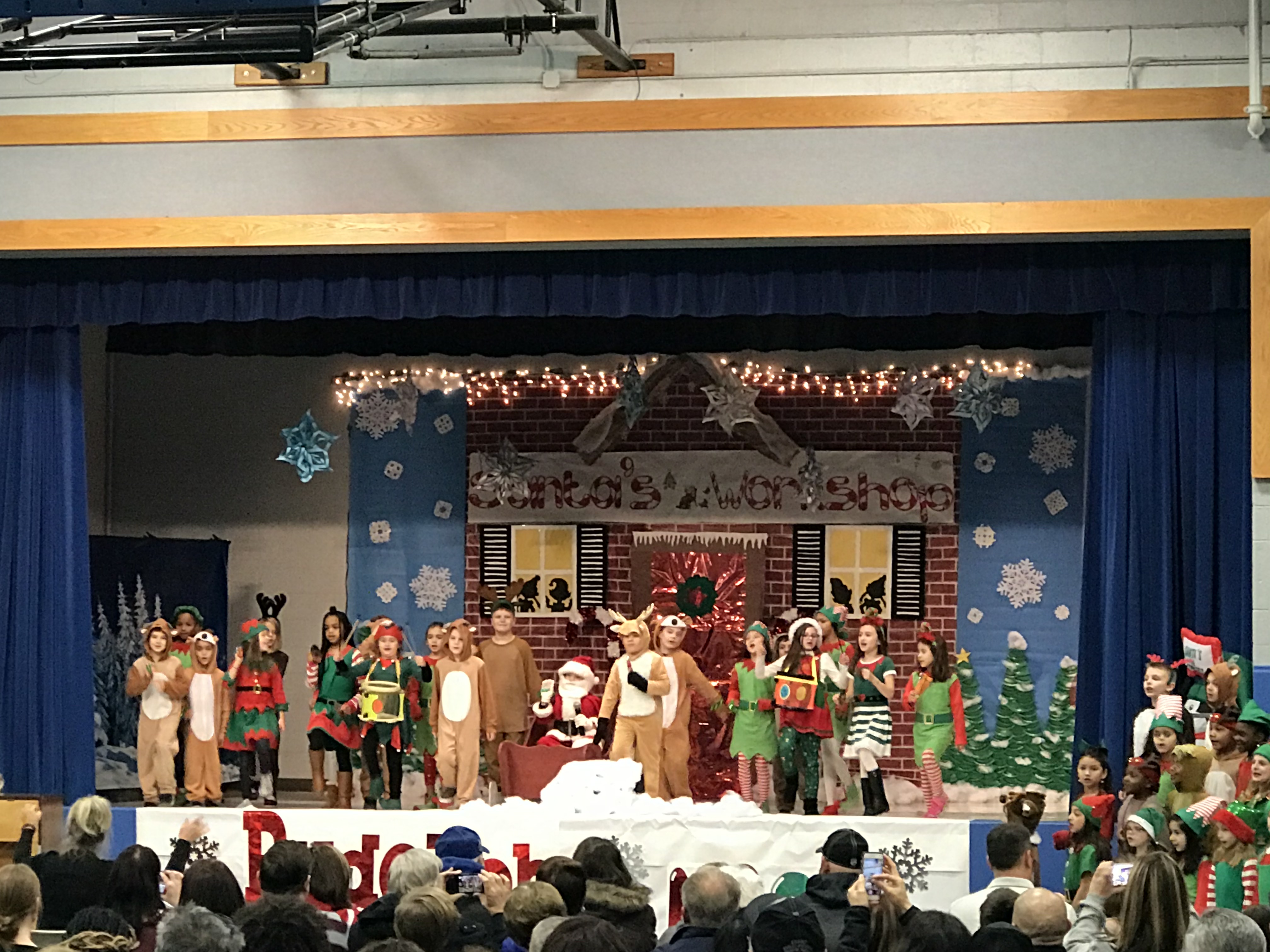 Homan welcomes in the holidays with a holiday performance by the second grade students.
Rudolph turn off the Nose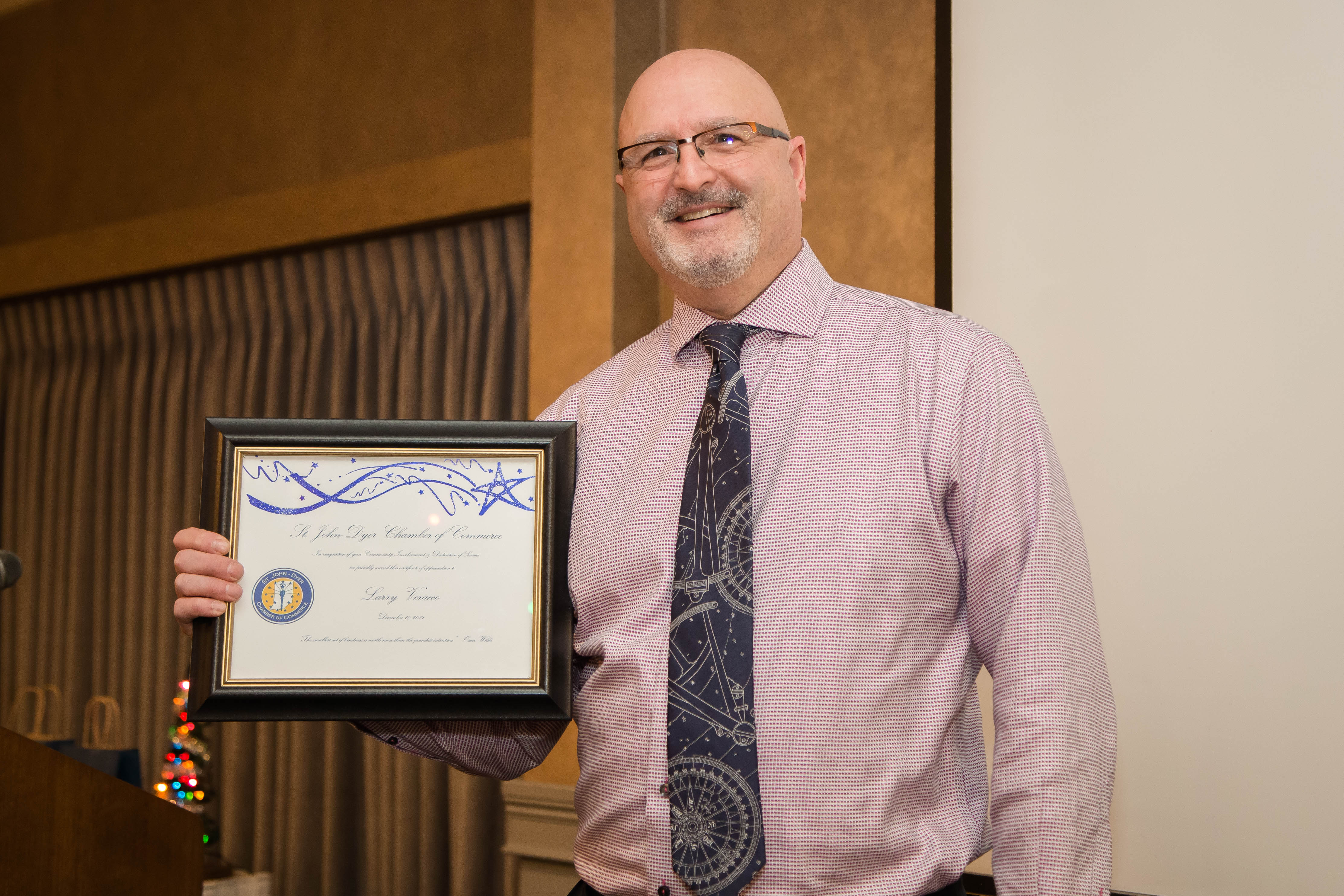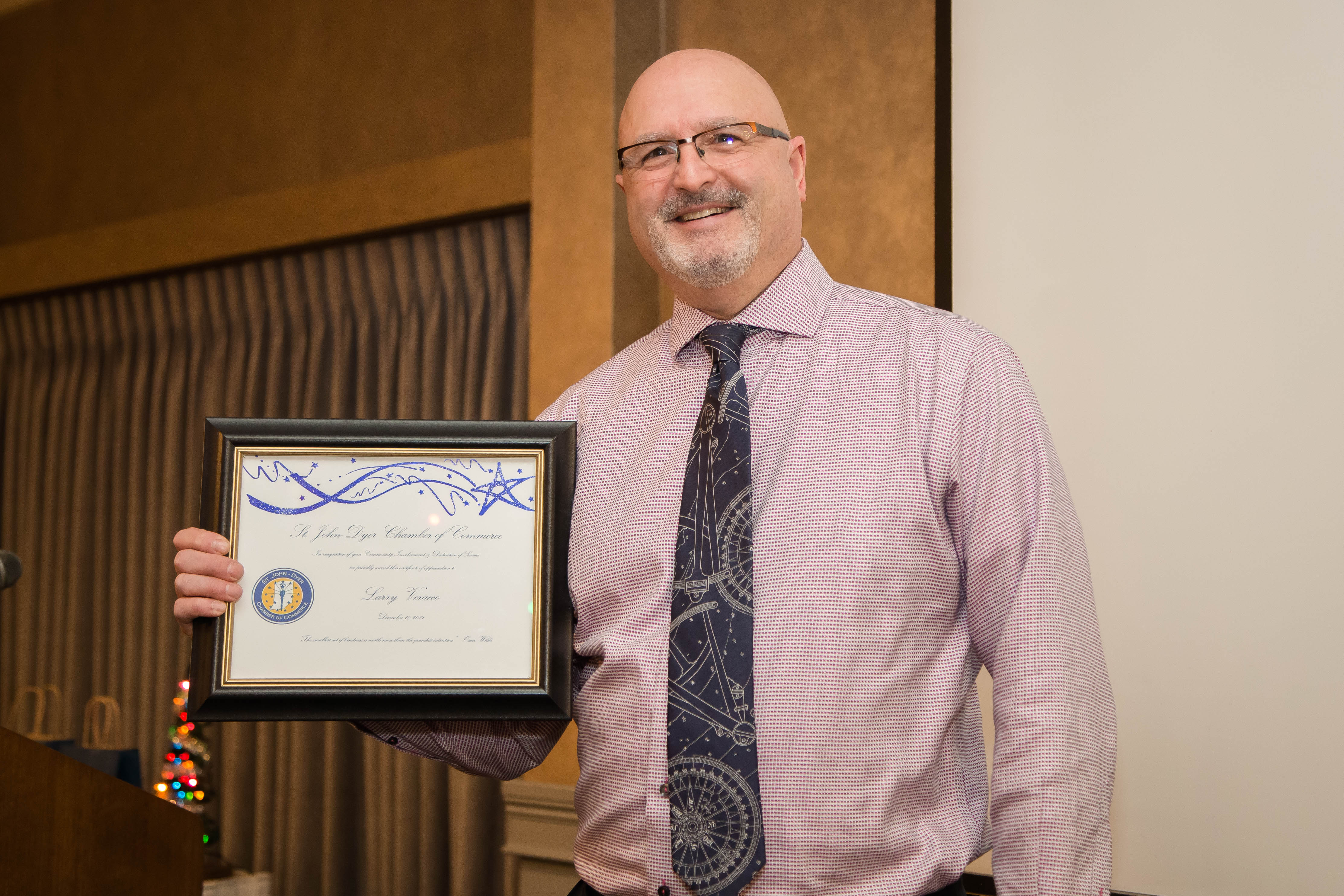 Dr. Veracco is the recipient of the St John-Dyer Chamber of Commerce Community Involvement and Dedication of Service Award.
The Clark MS choir under the direction of Mrs. Arroyo performed at their holiday concert on December 12, 2019.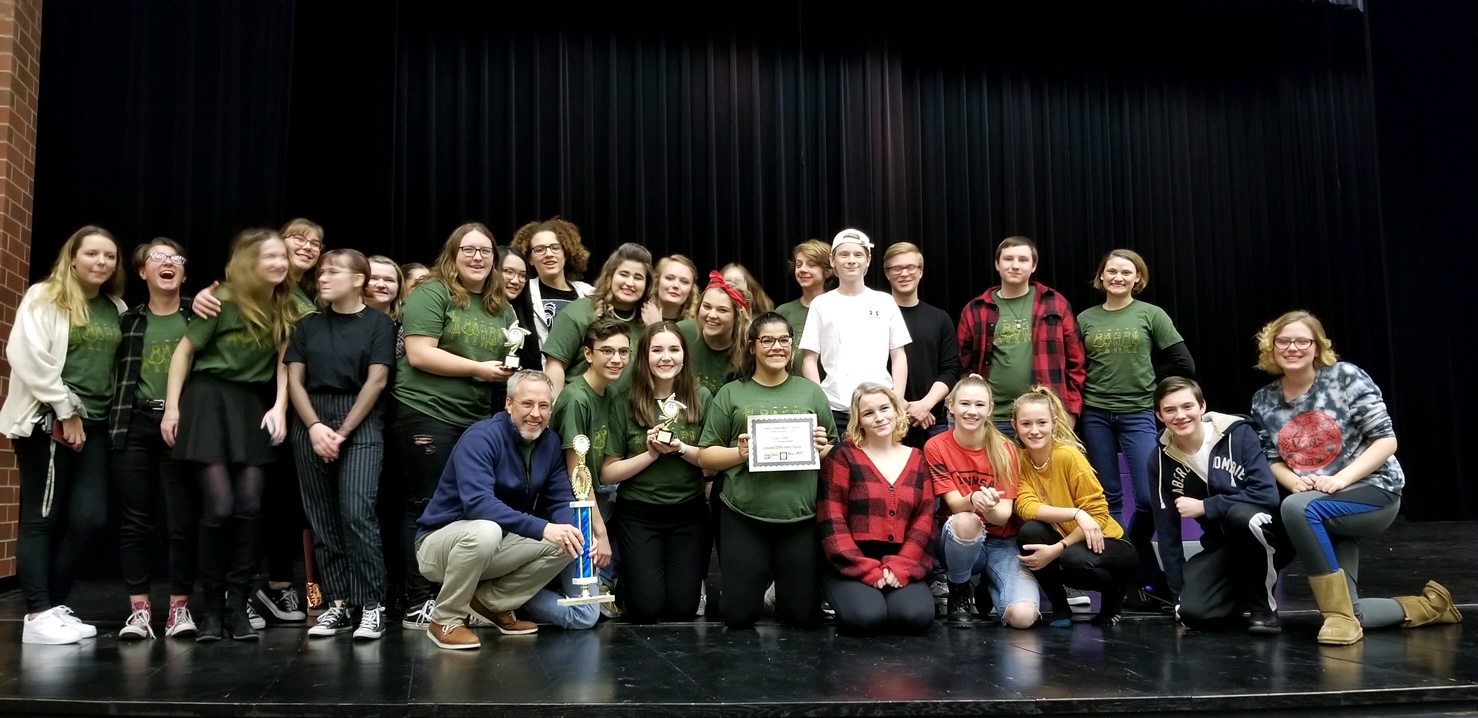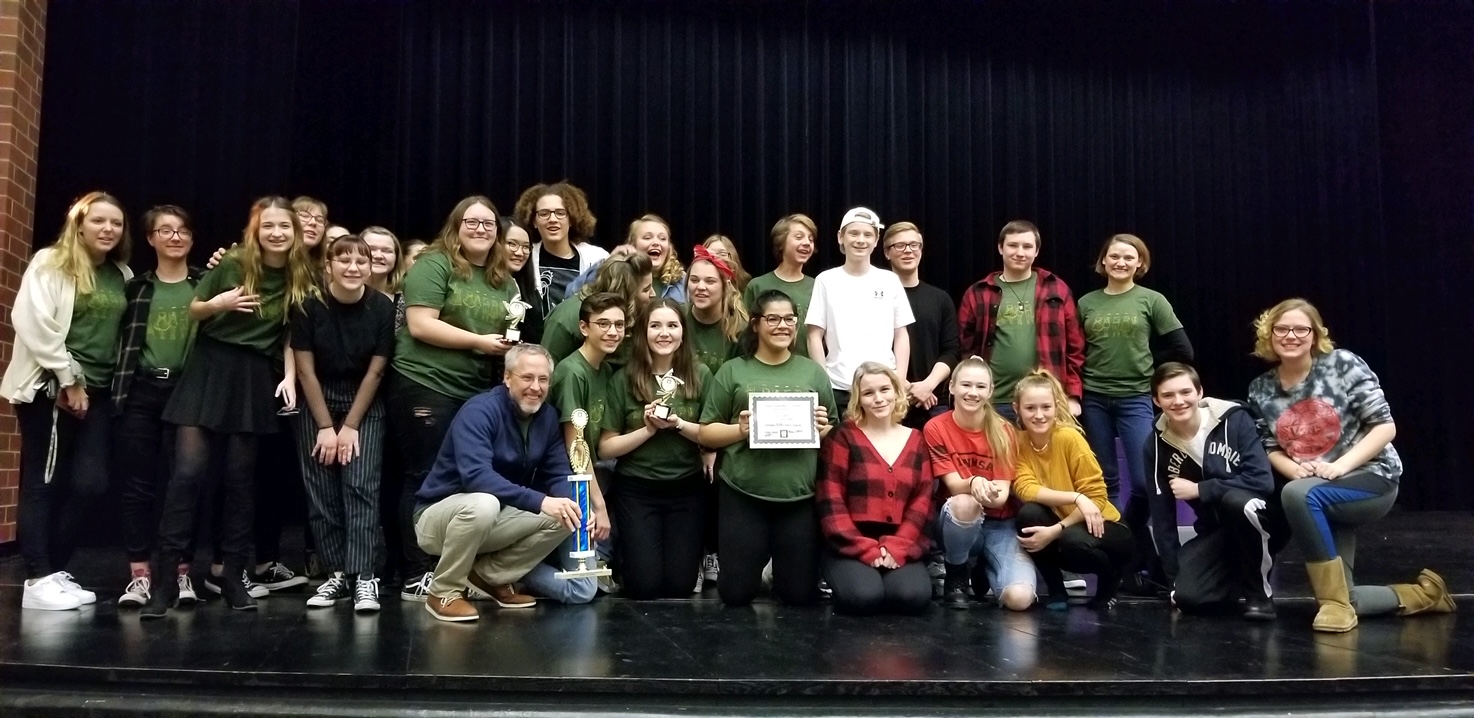 Lake Central's Theatre Company's ITS Troupe 2536 competed this weekend at their regional competition. They won the regional and are heading to state to compete January 24-26.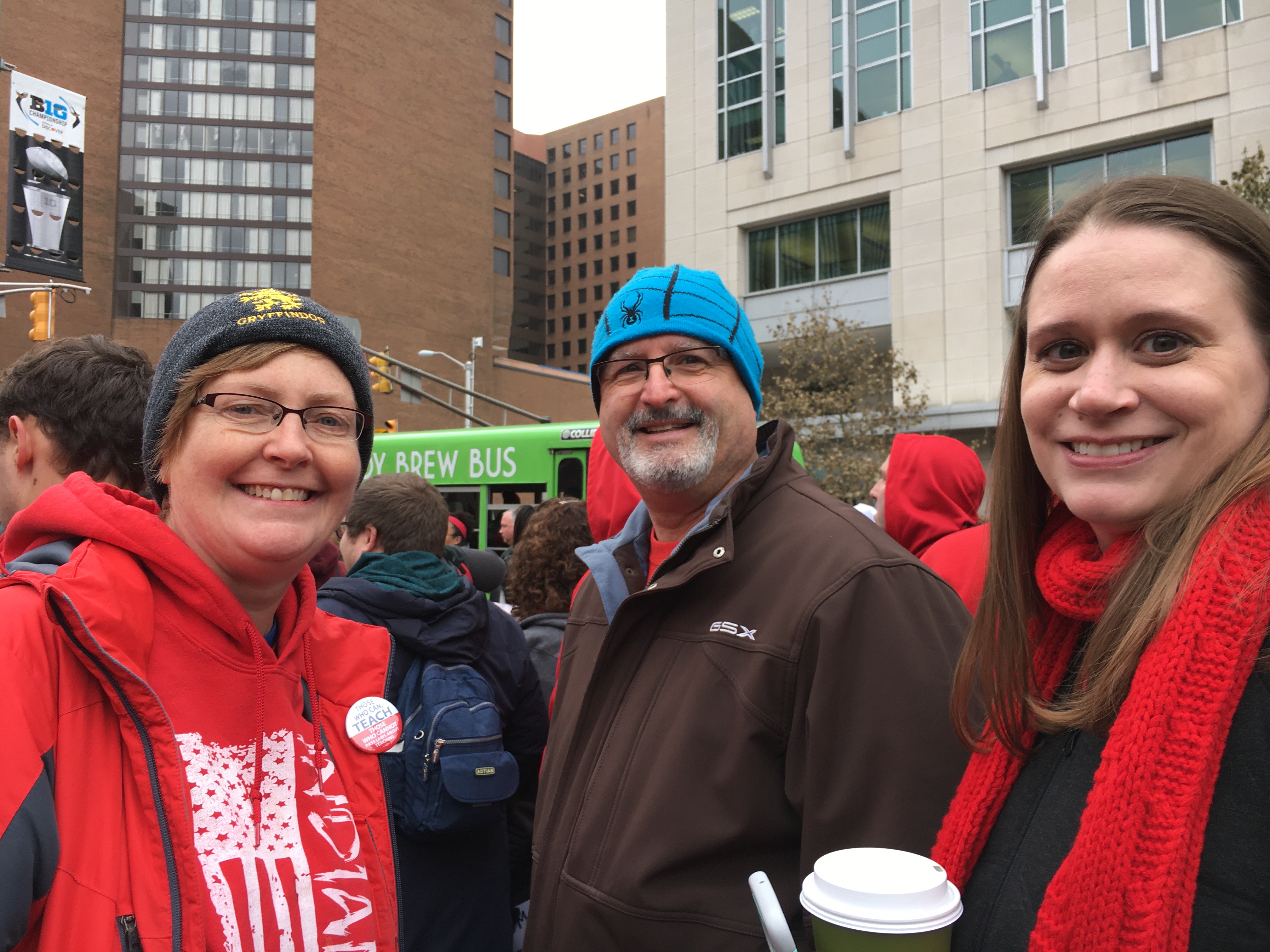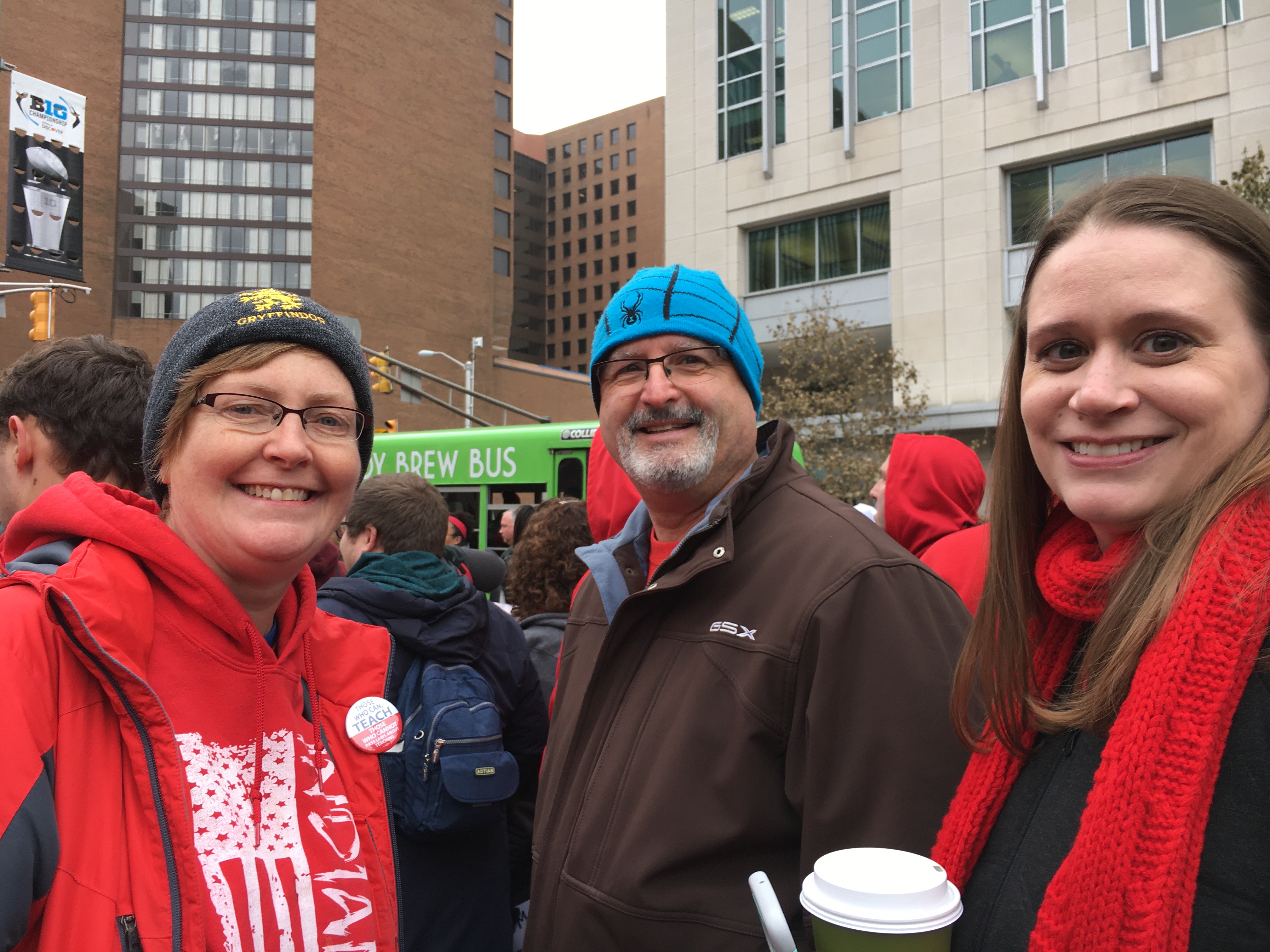 Dr. Veracco and LC teachers gather in Indianapolis with other teachers from across the state marching for Red 4 Ed.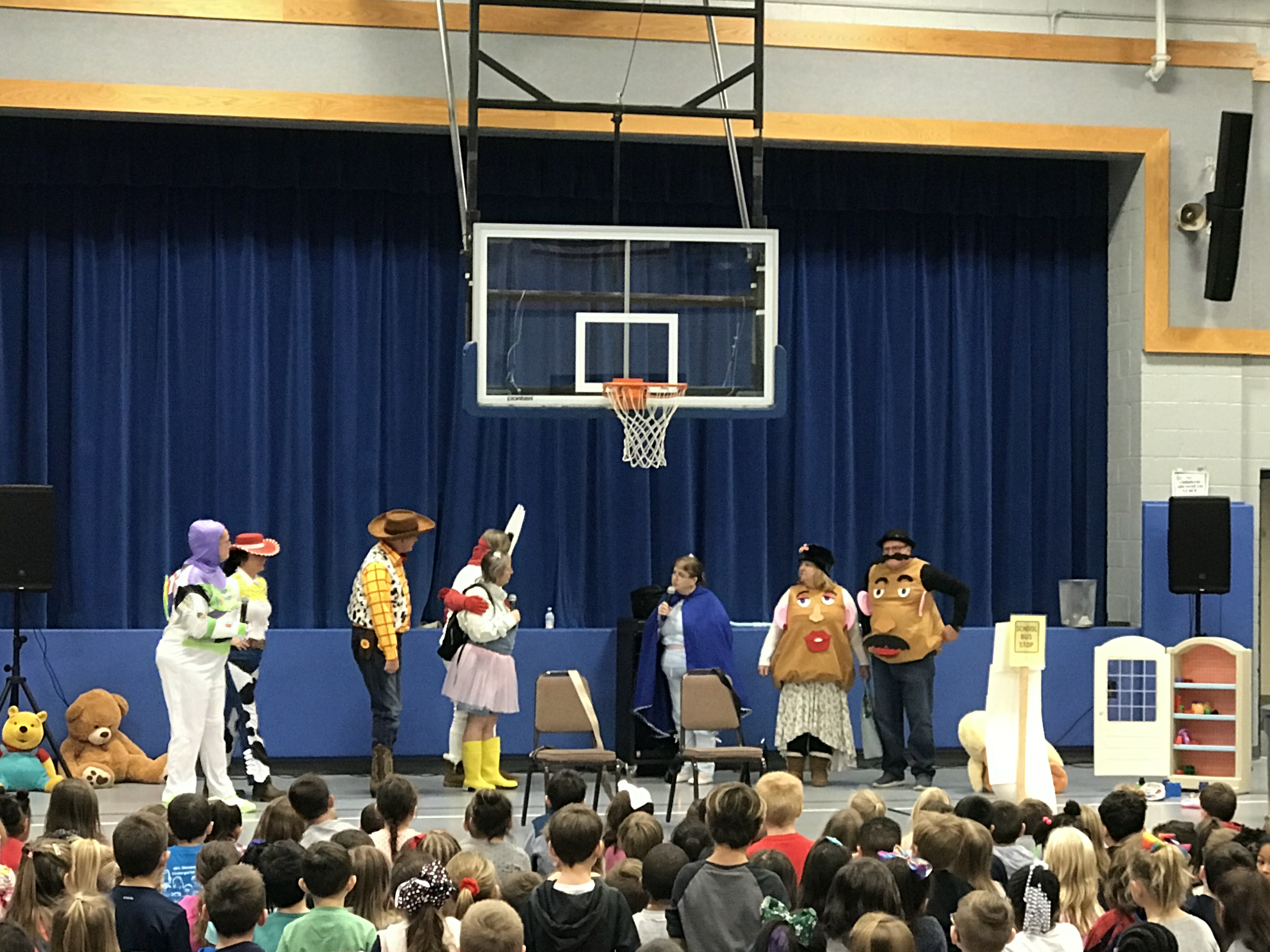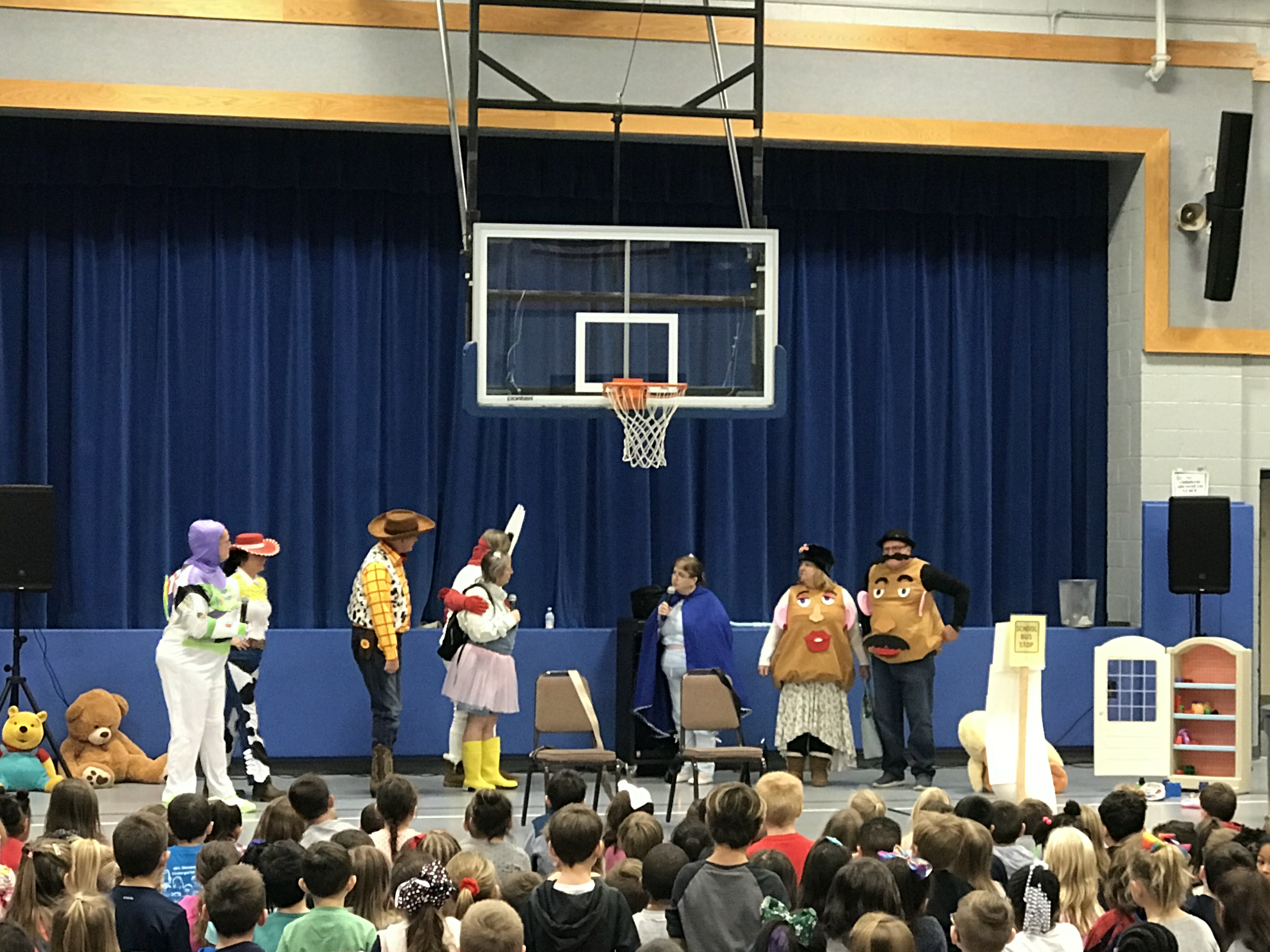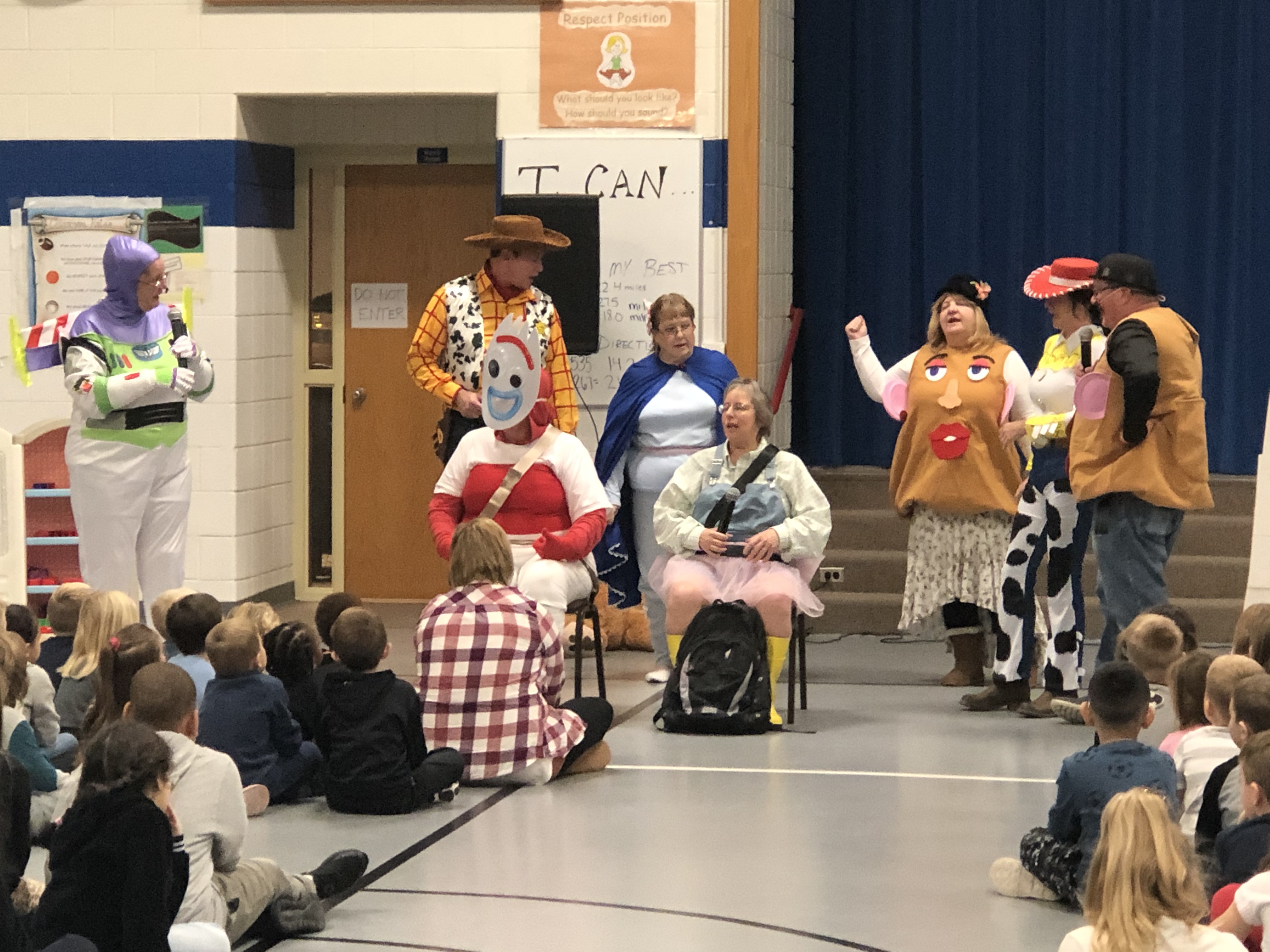 The Lake Central bus driver safety team took their show on the road as Toy Story characters to "drive home" the topic of bus safety.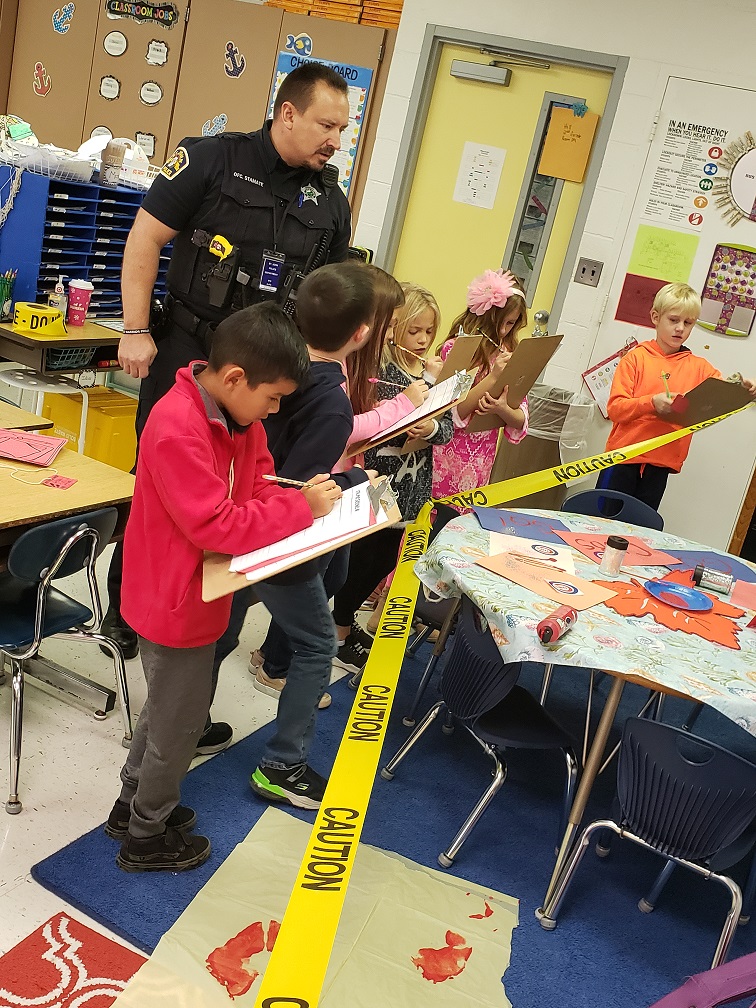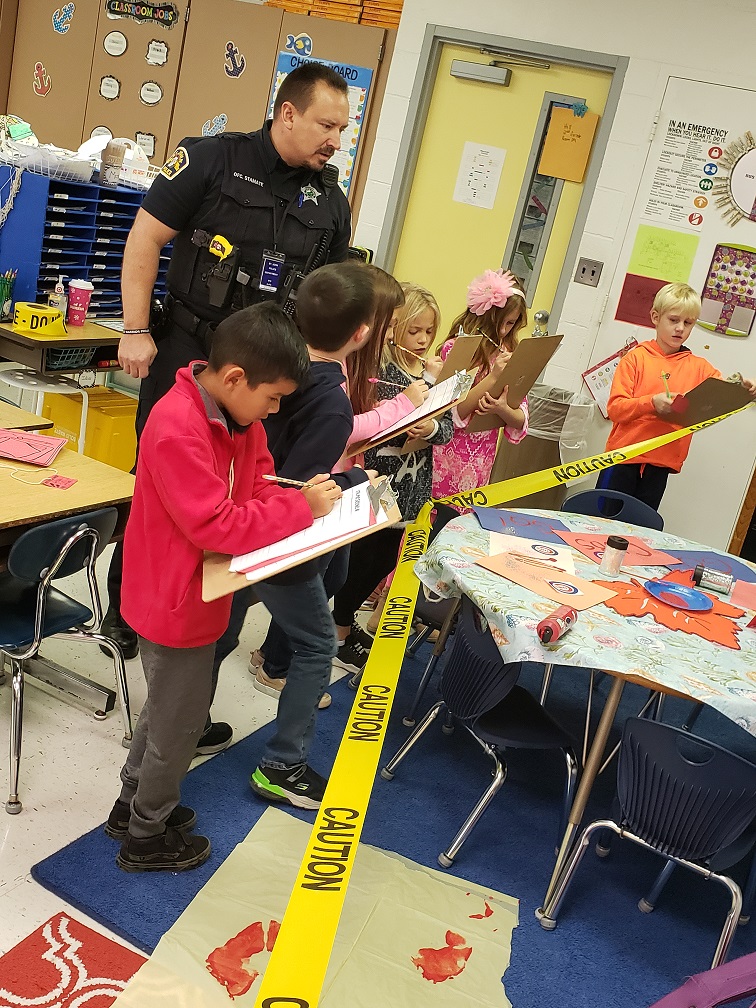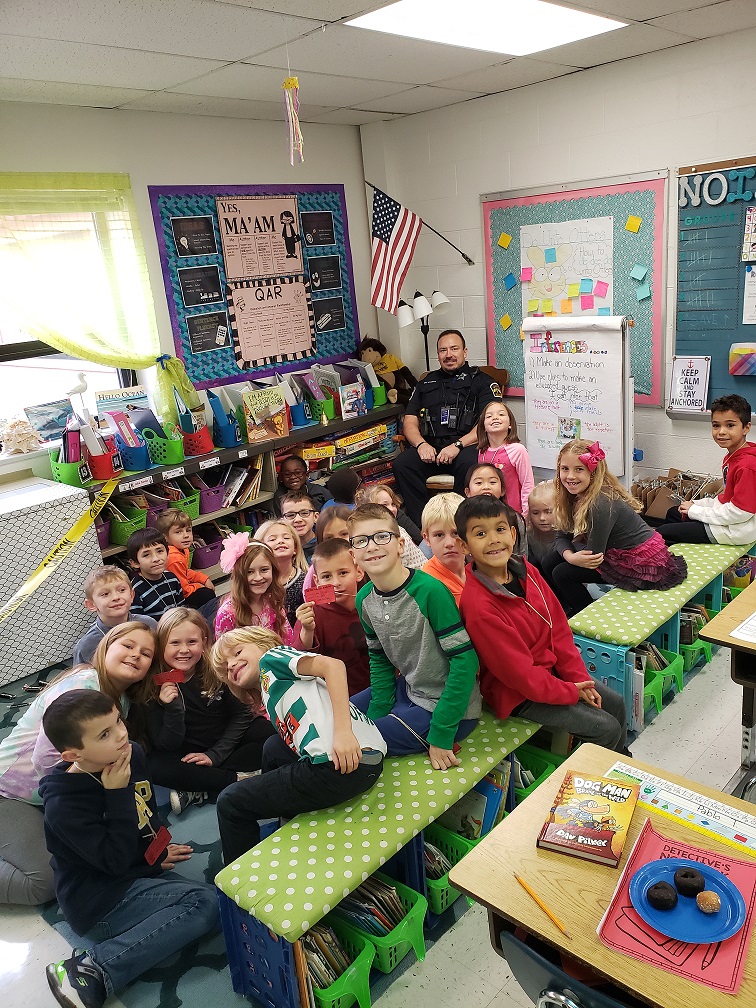 Mrs. Hill's students at Kolling are taught how police use inference at a crime scene by Lake Central SRO Nick Stamate.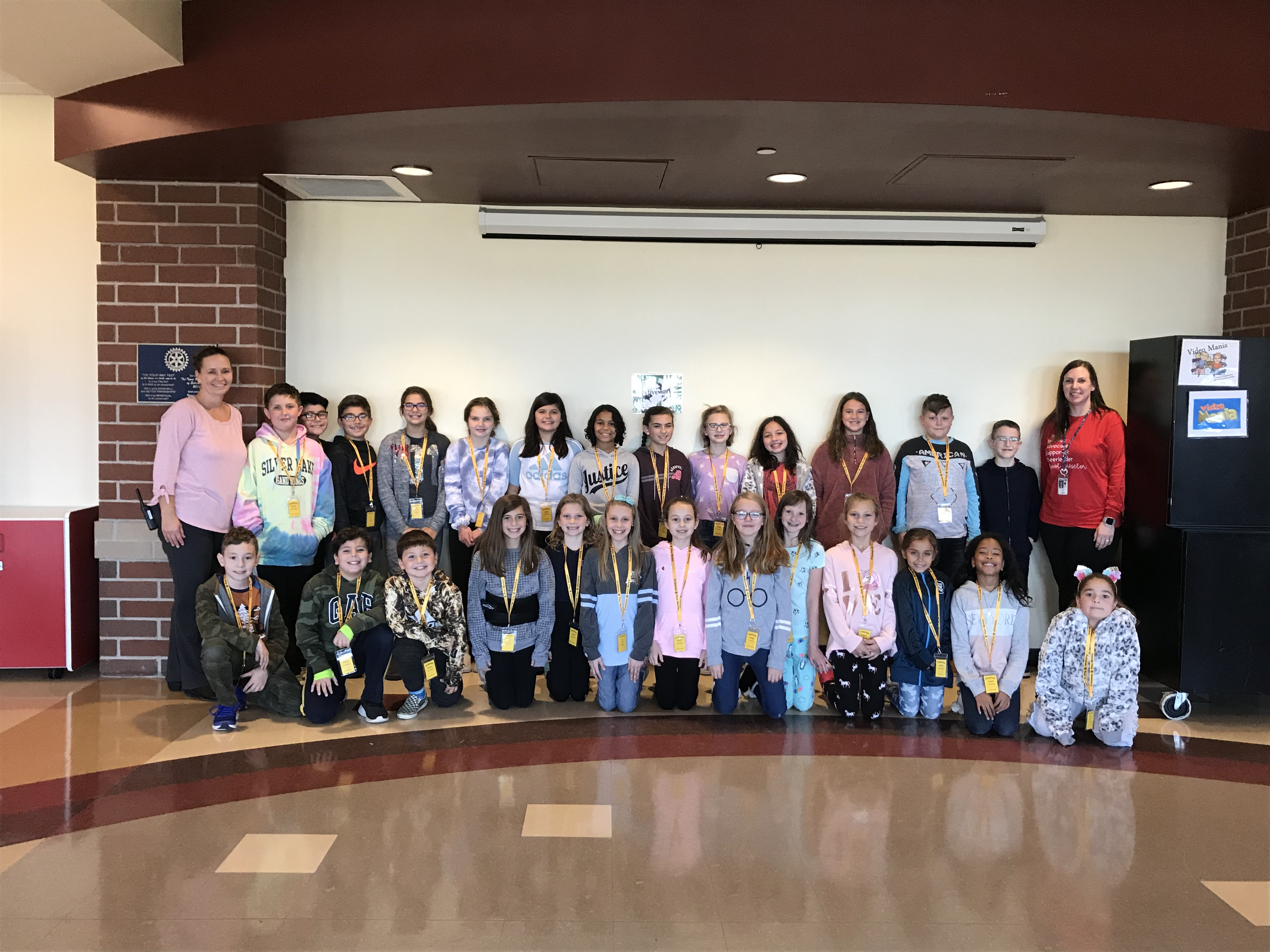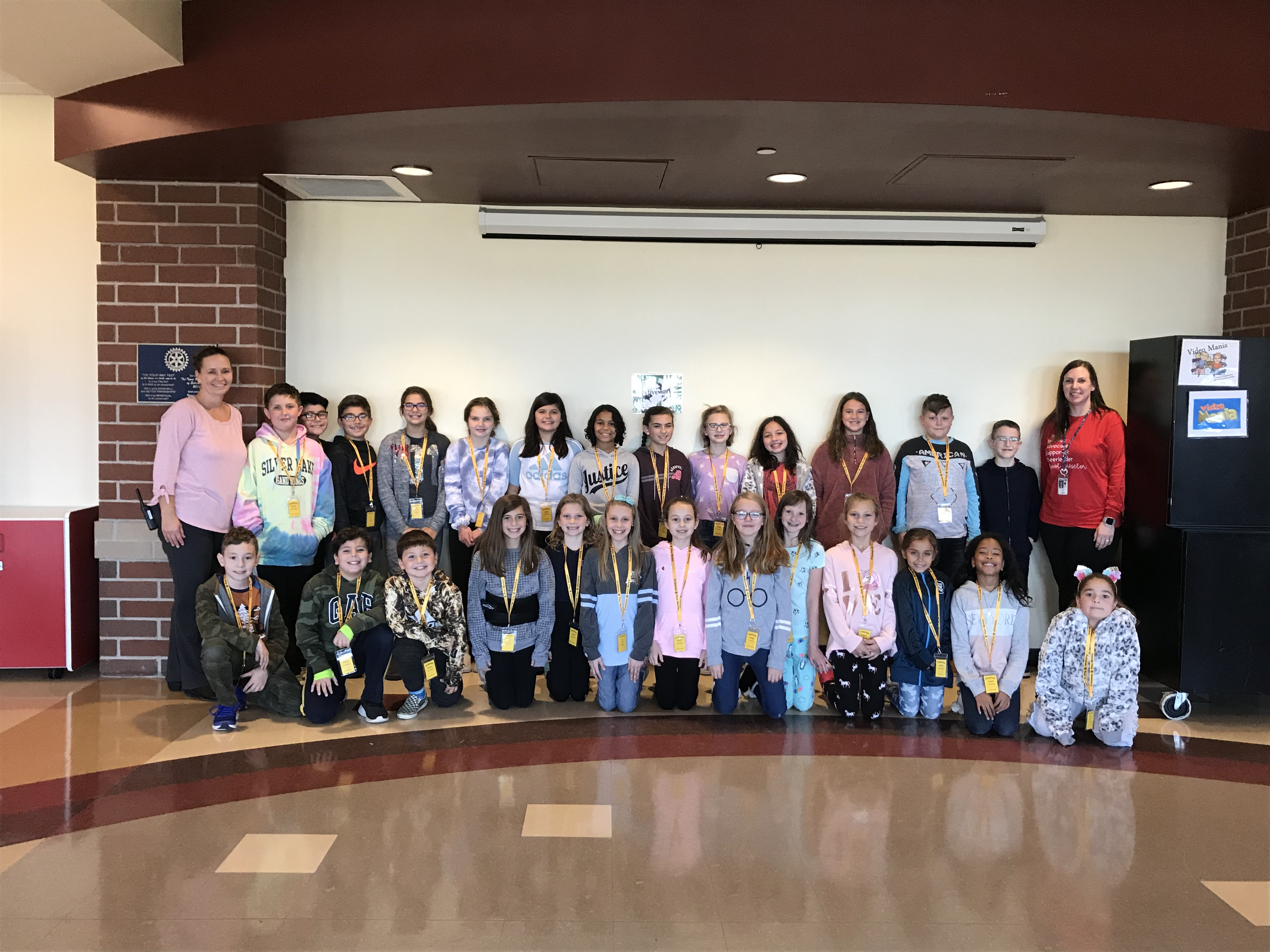 Congratulations to our Protsman Grade 4 Paws Peer Mentors! They have completed their training program and are ready to begin mentoring other students throughout the building.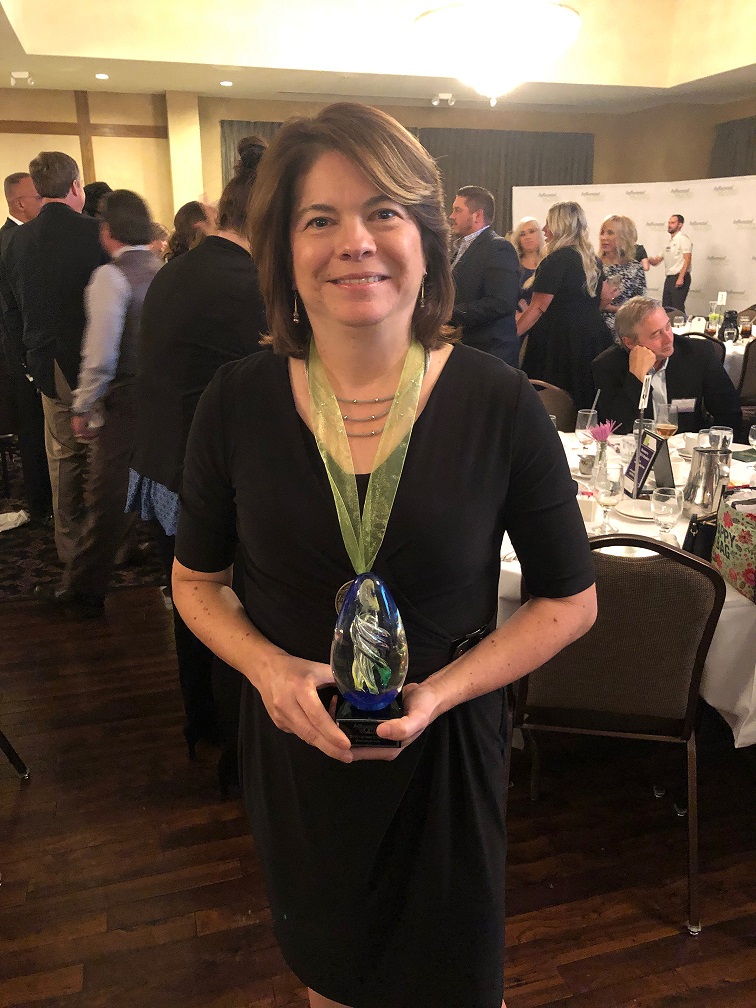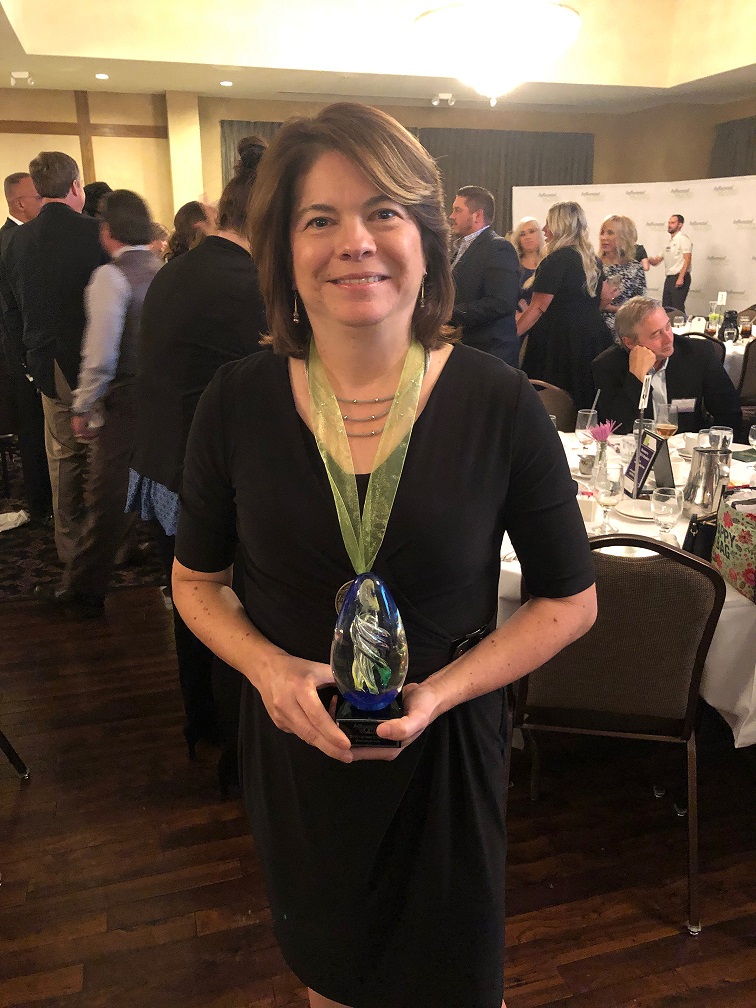 Congratulations to Mrs. Leta Sena-Lopez, Kahler Band Director! She was awarded the "2019 Up & Coming Most Influential Woman of Northwest Indiana" award in the Art category!