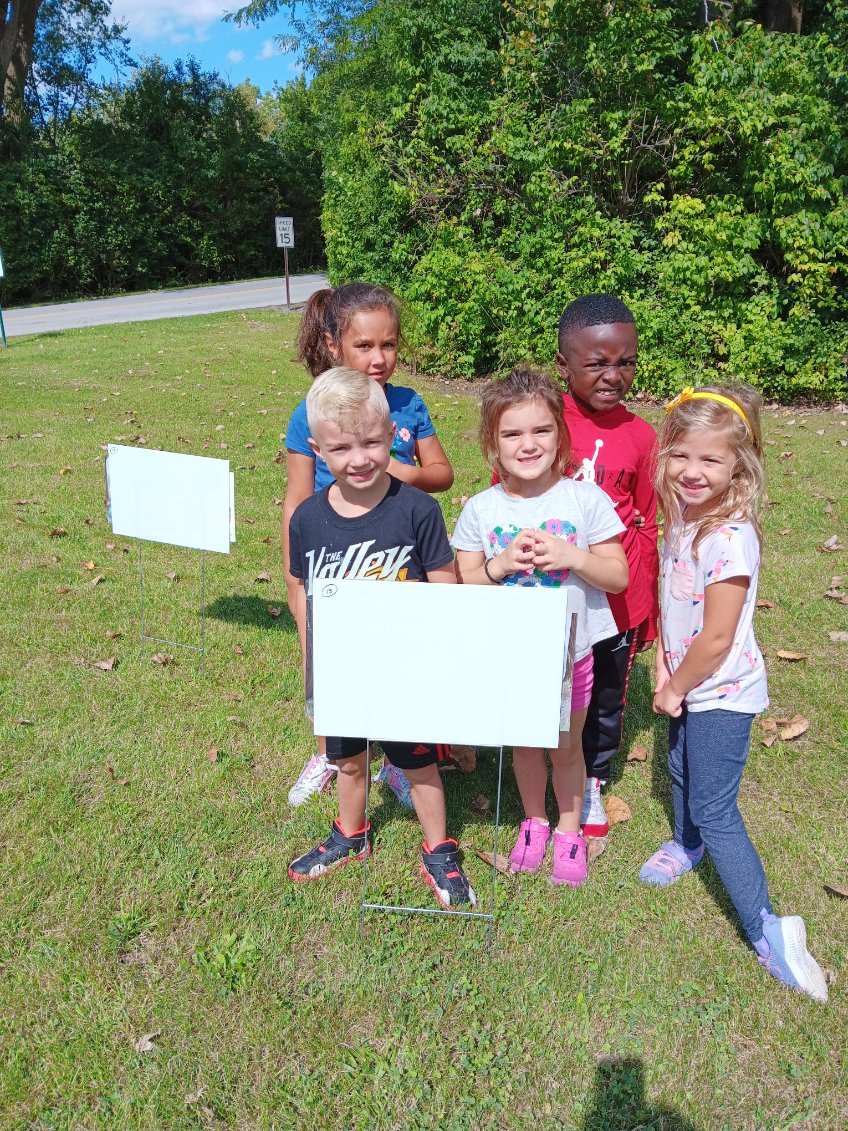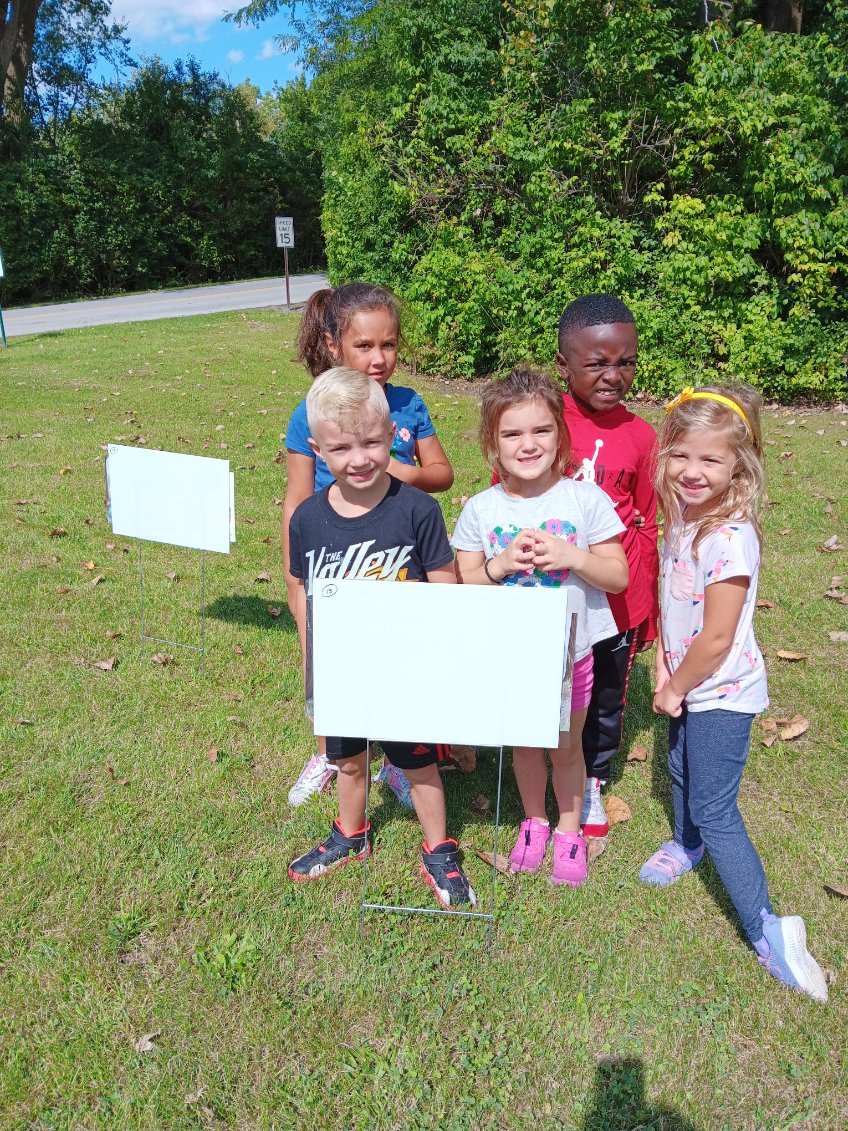 Kolling first graders take advantage of the beautiful weather to participate in a story walk for the story Soaked! by Abi Cushman, with Kolling's librarian Mrs. Fertig.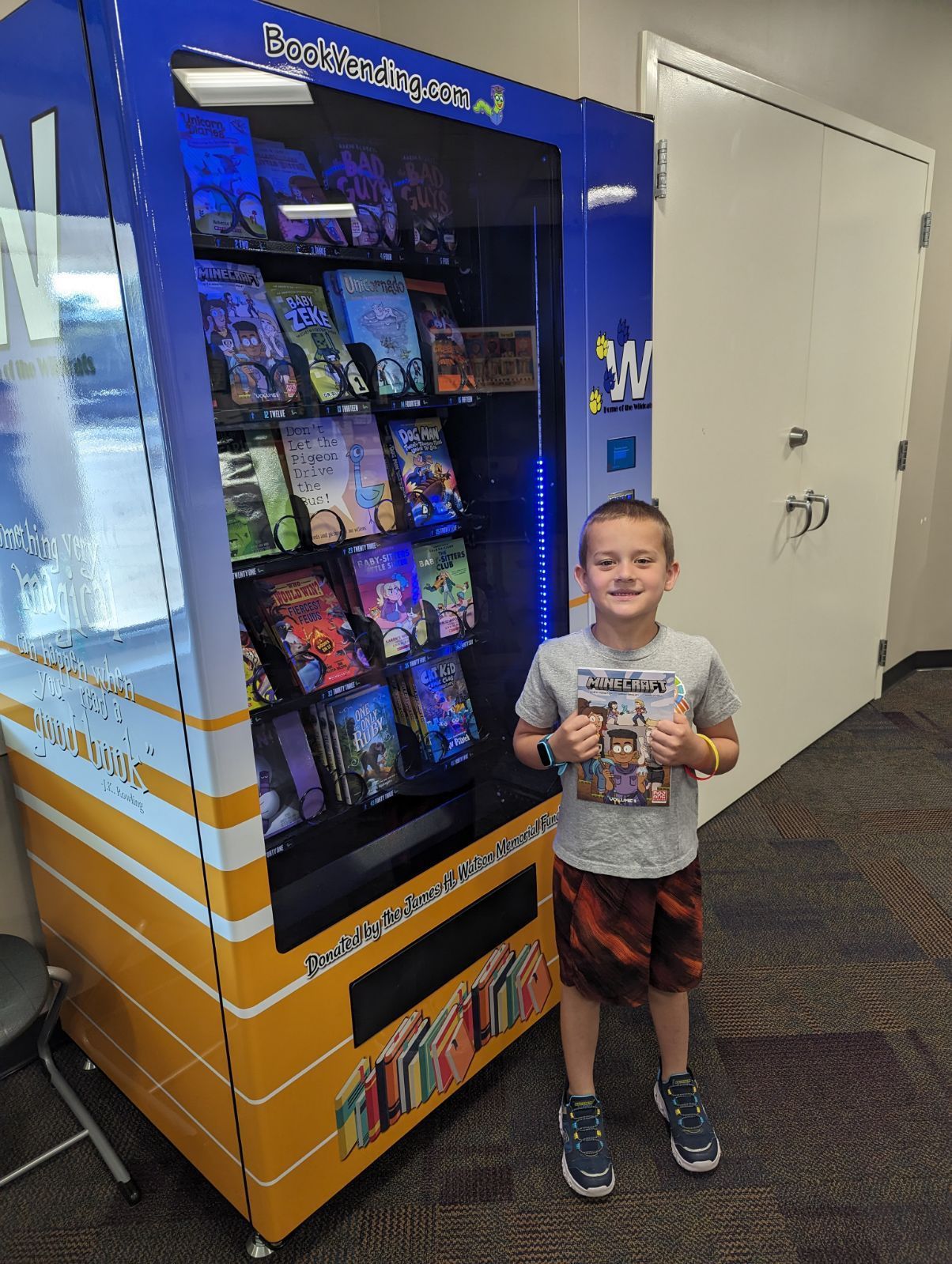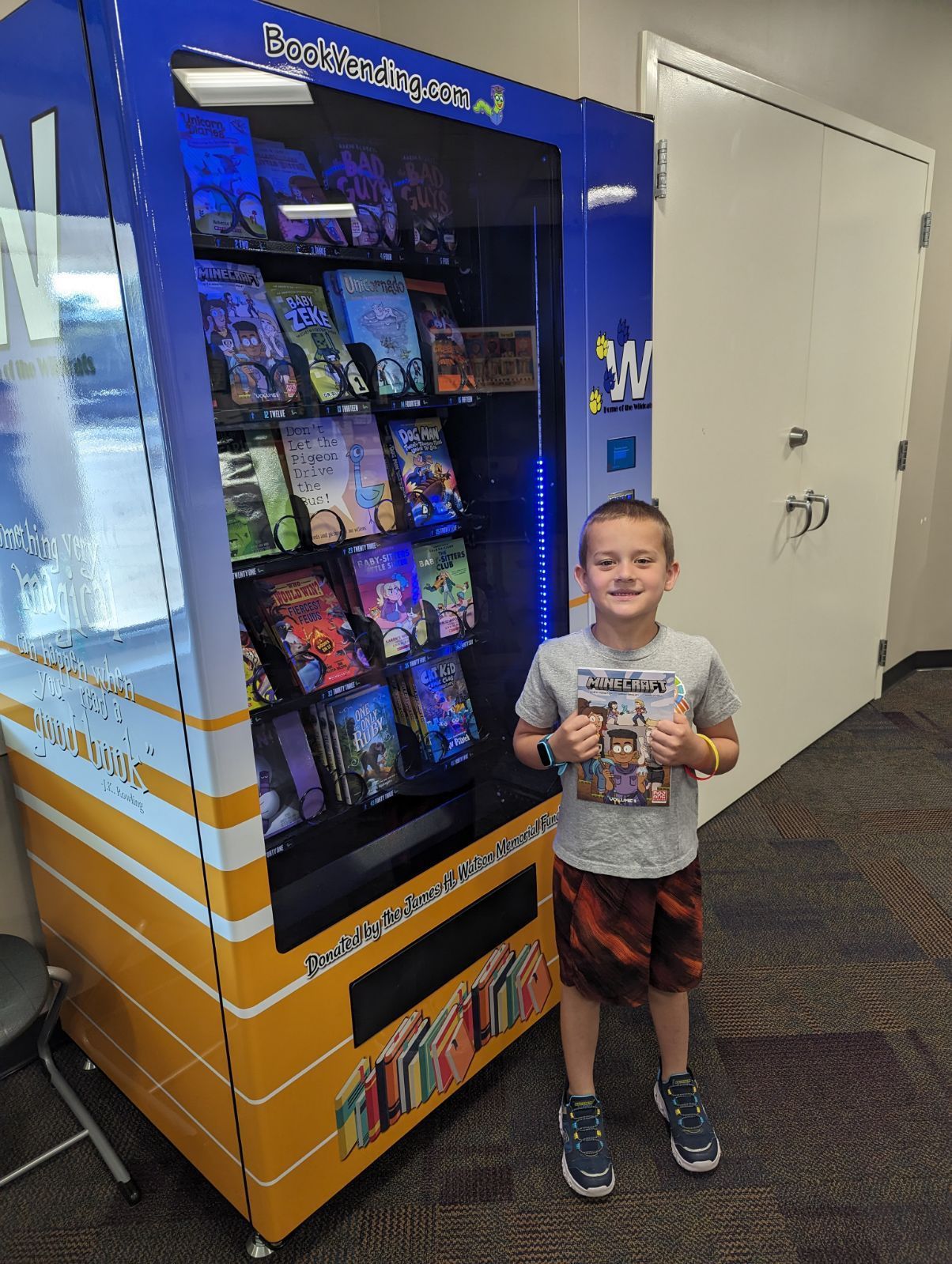 Ethan Augustyn is the first student at Watson to use the new book vending machine in the office. Students receive a token on their birthday and are allowed to select a book from the vending machine.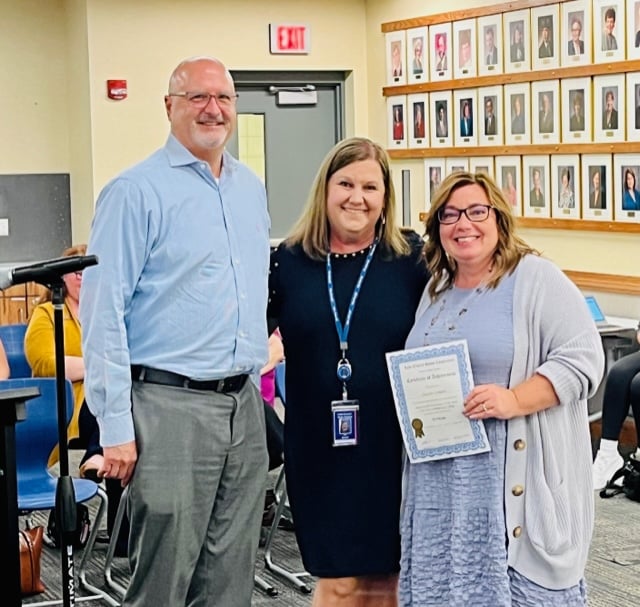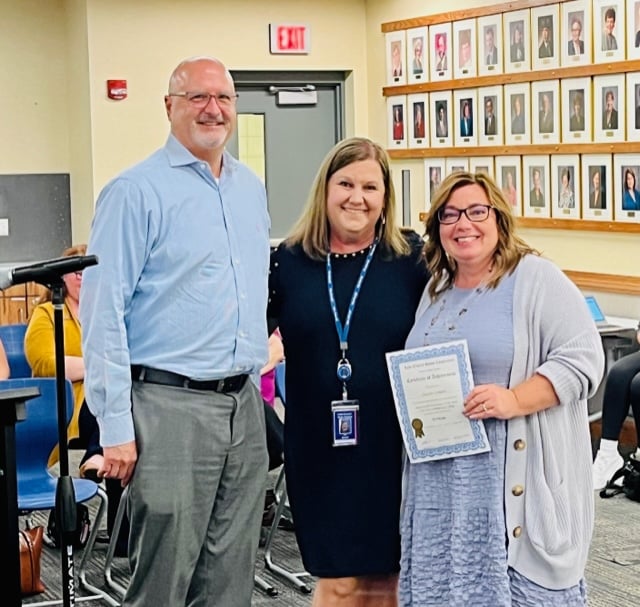 Congratulations to Dawn Combis, who was awarded the Excellence in Dual Credit Instruction President's Award by Ivy Tech for her Entrepreneurship classes at LCHS.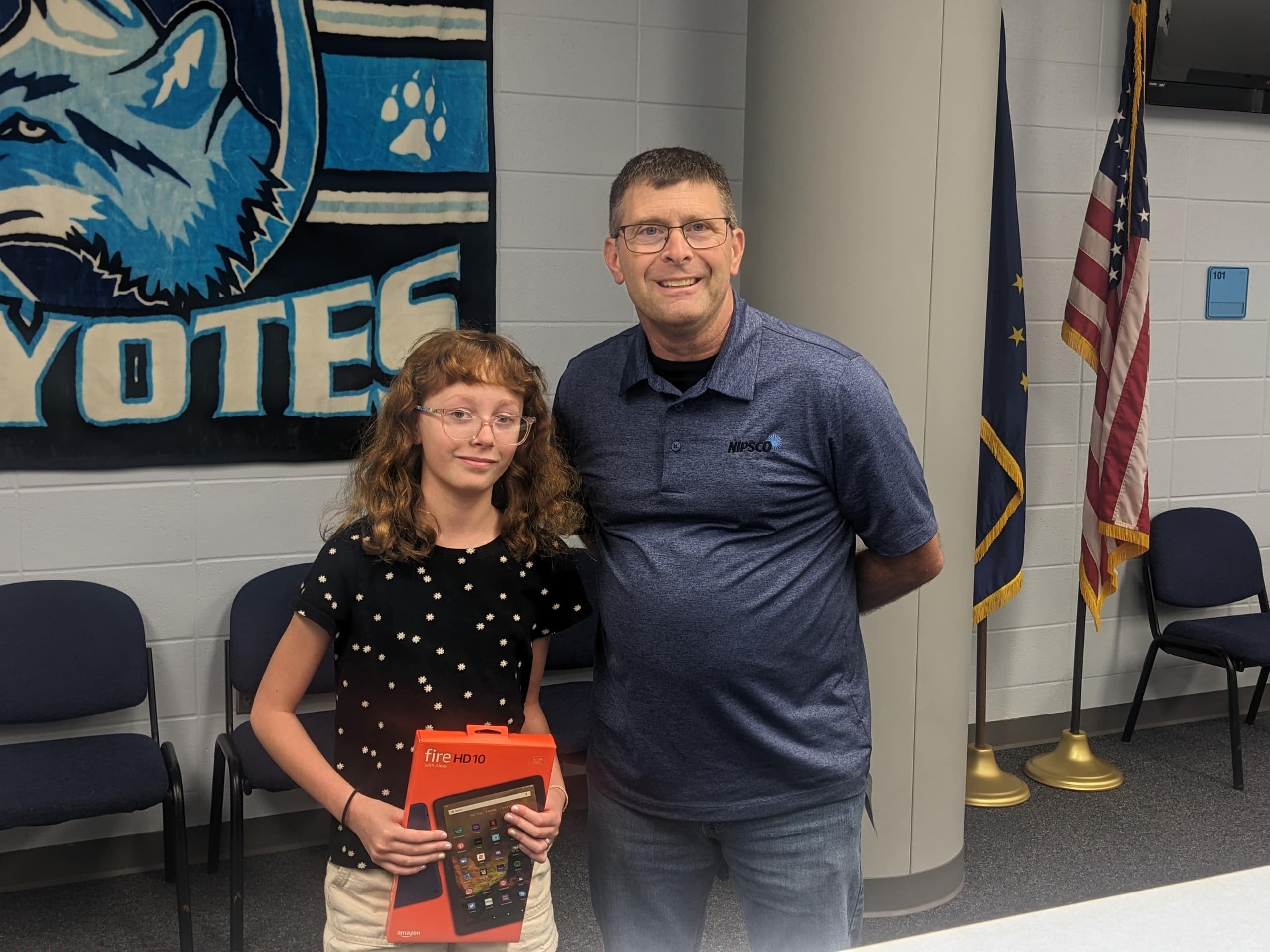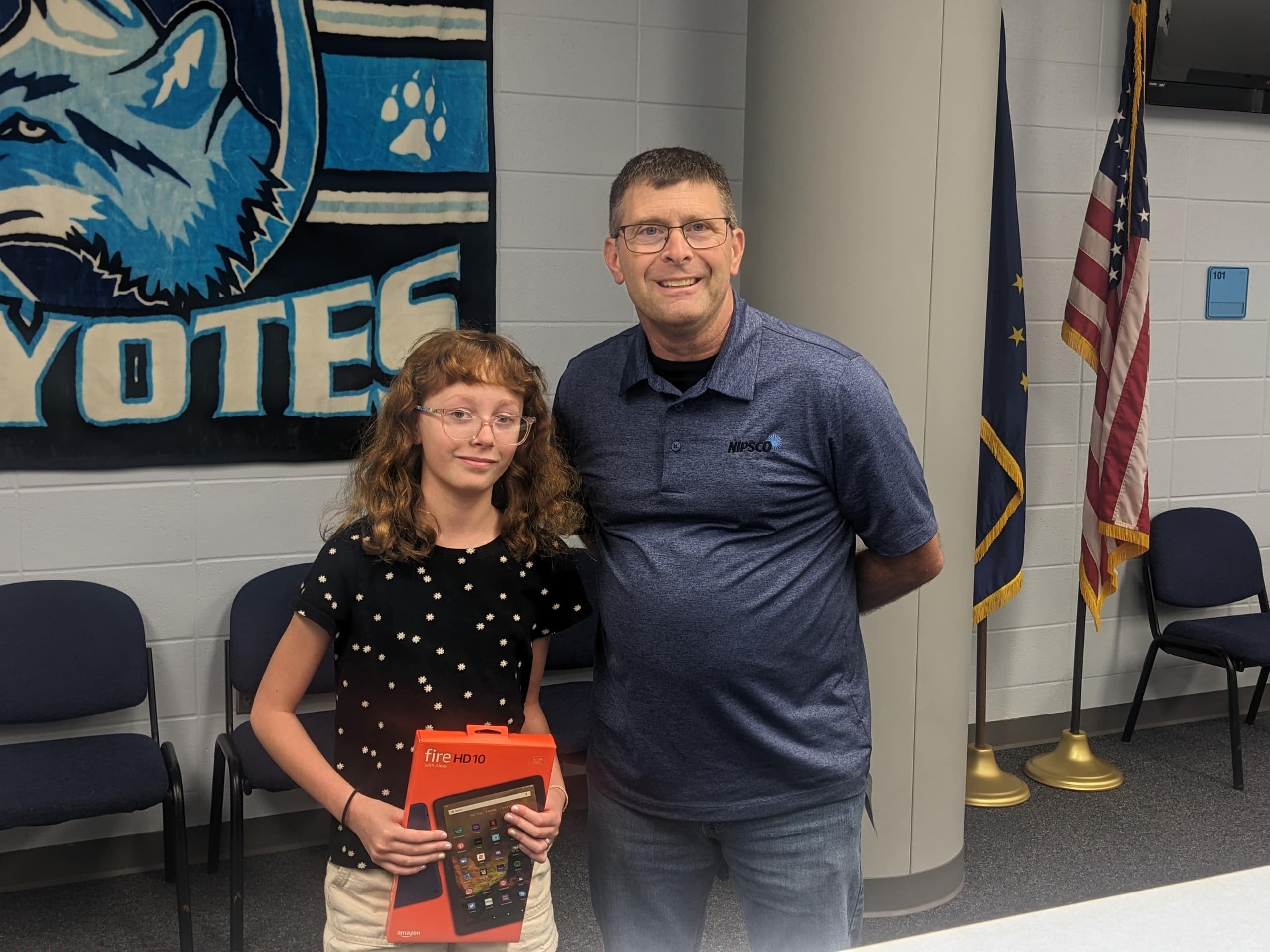 Clark 5th grader, Emily Solorio, was awarded a Kindle Fire Tablet courtesy of NIPSCO. Emily won the contest by creating an amazing poster for NIPSCO's "Call Before You Dig" promotion. Way to go Emily!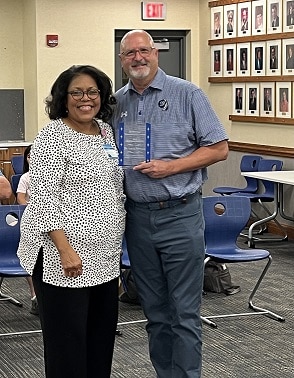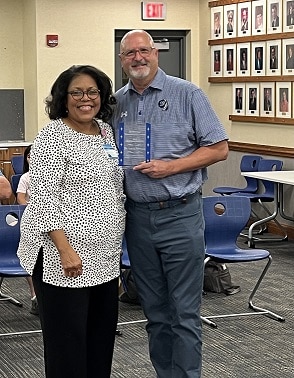 Dr. Veracco was awarded the Lake County Tobacco Prevention Coalition 2023 Champion Educator award for Lake Central's alternative to suspension and student vaping education program, which has become a model for other school districts.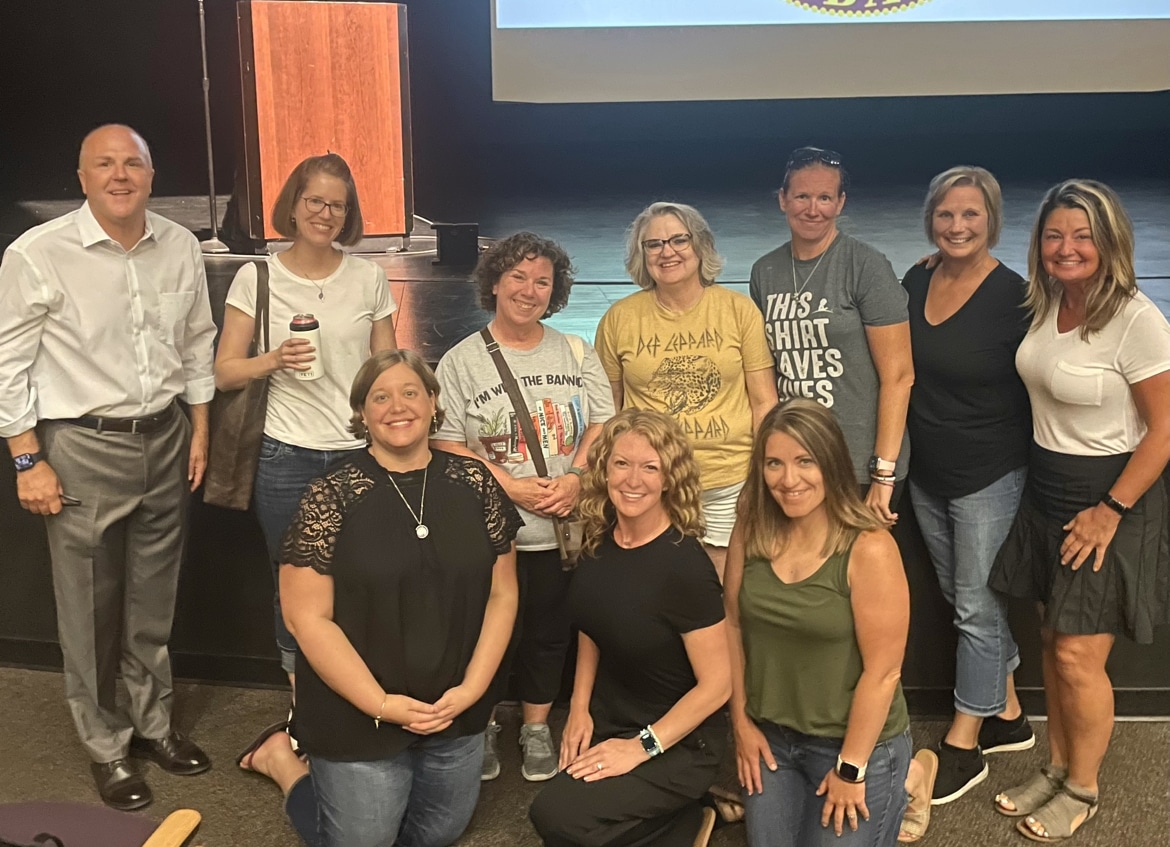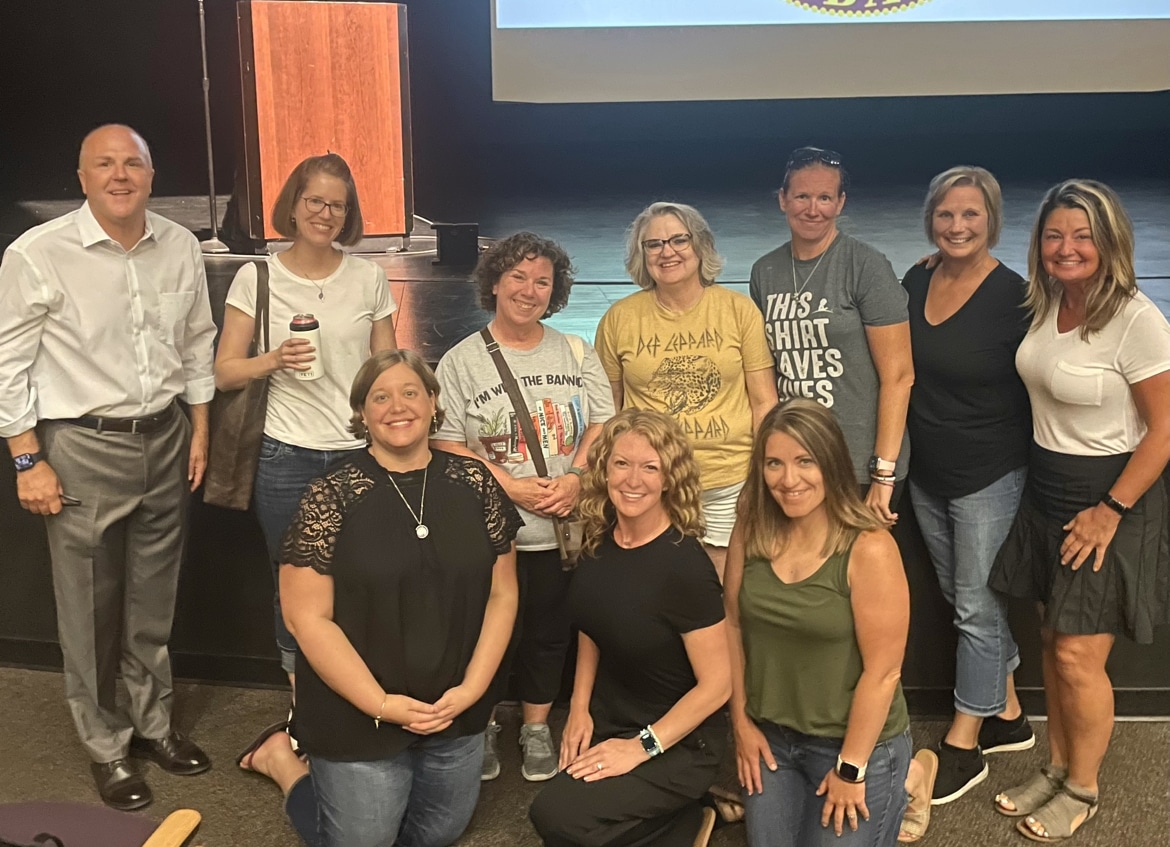 A group of Grimmer teachers attended Kevin Dill's professional development session "Exploring Restorative Practices" and look forward to applying many new ideas in their classrooms this year.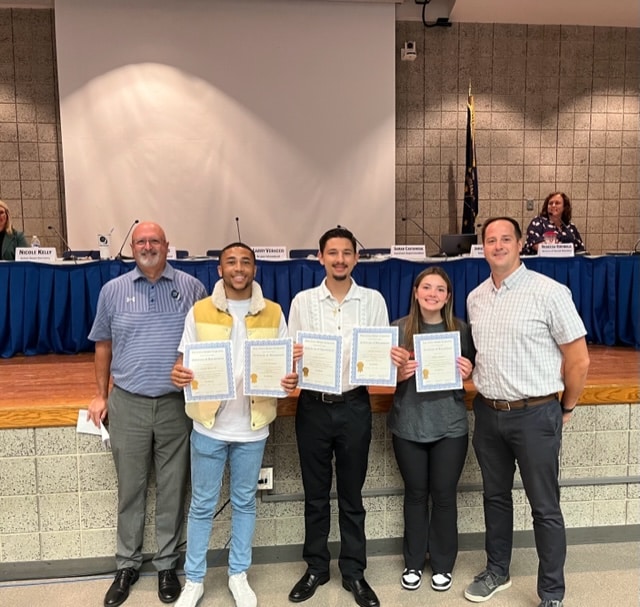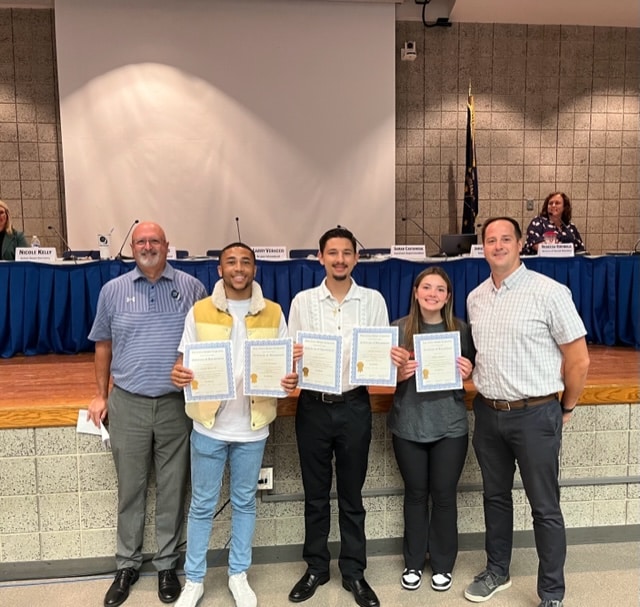 Lake Central High School students were honored for their achievements in the Skills USA Competition. Abby Naylor took bronze at State in Promotional Bulletin Board. Caleb Bracey placed first at State in Criminal Justice, and Jack Correa placed first at State in Video News Production. Both students competed at Nationals this summer.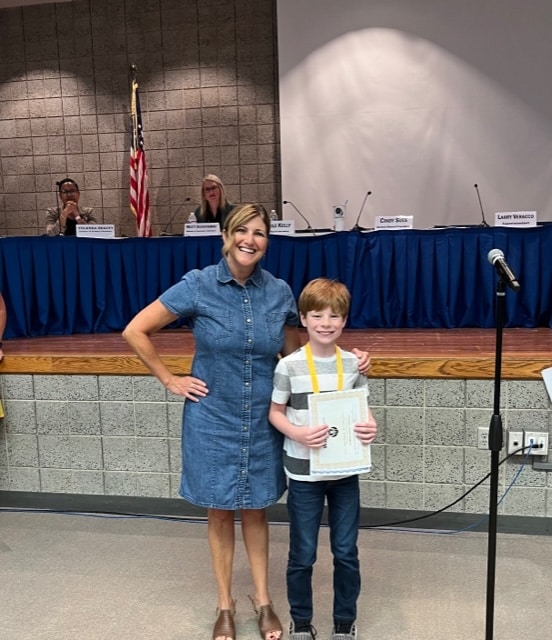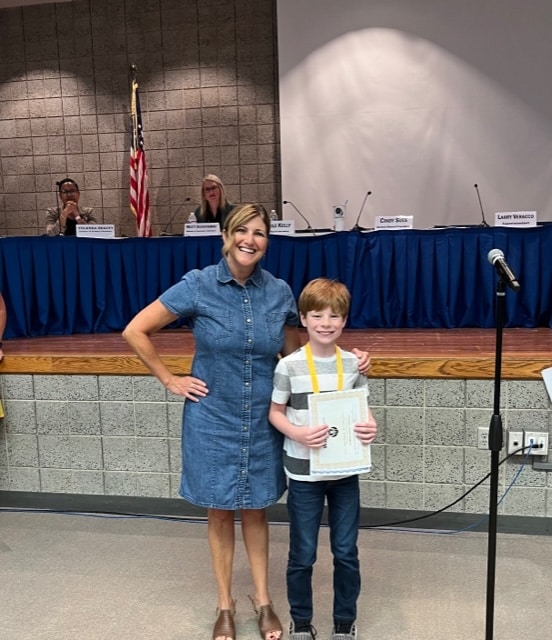 Mrs. Patrick from Protsman congratulates student Dylan Hayward for receiving a perfect score this year on the Wordmasters Challenge.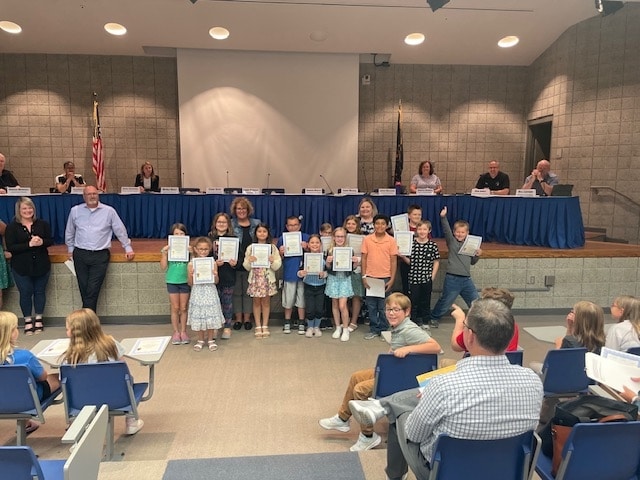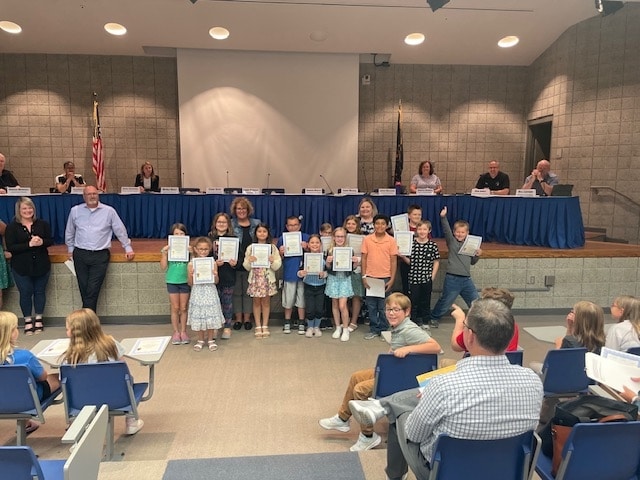 Watson winners of the Word Masters Challenge were honored by the Board, Mrs. Lavin, and Mrs. Thompson.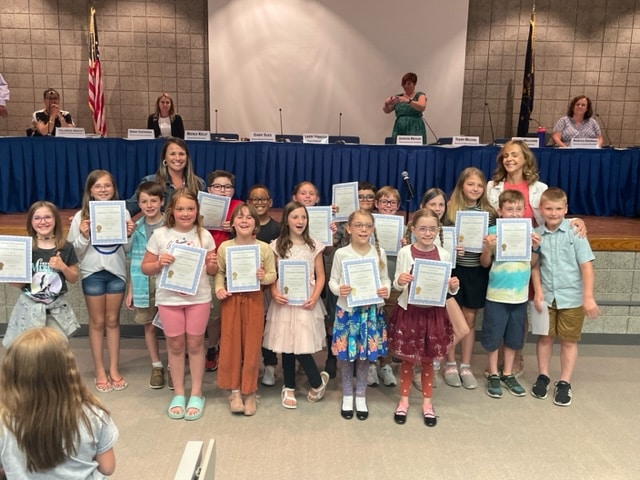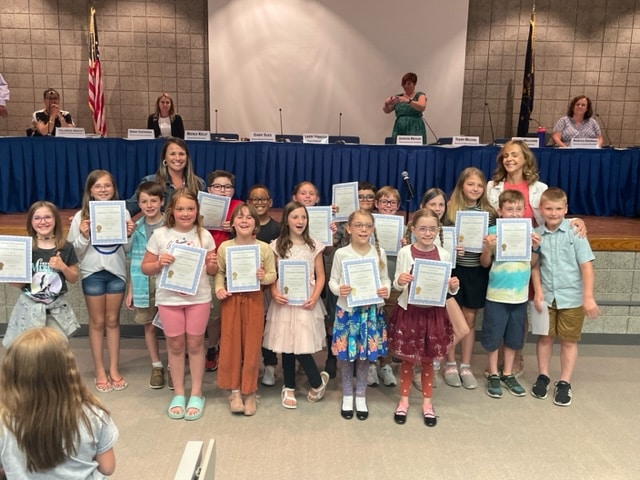 Mrs. Petralia and Mrs. Crary congratulate the winners of the Bibich Word Masters Challenge.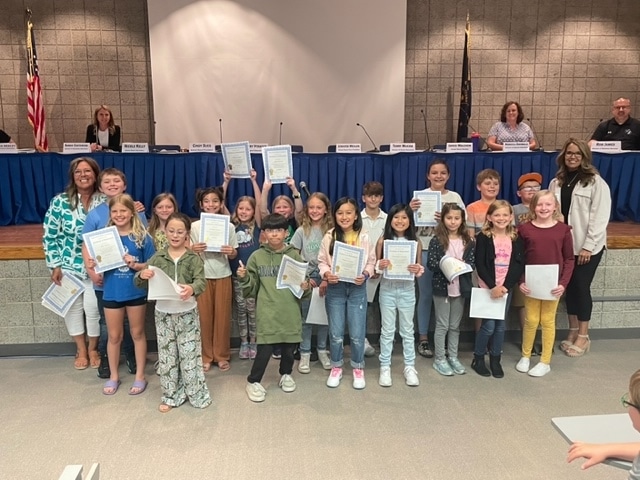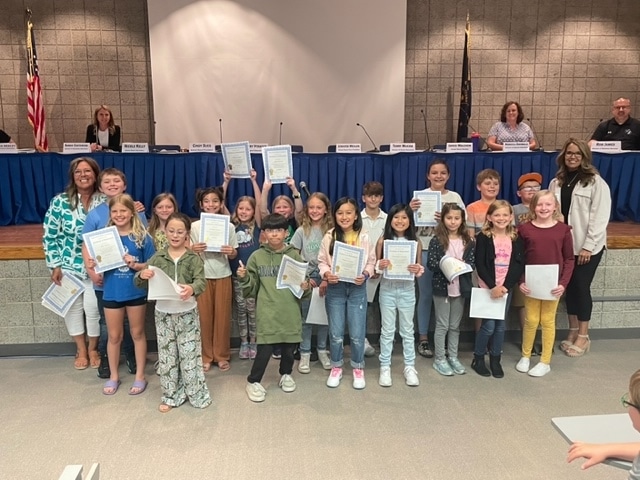 Mrs. Tucker and Mrs. Udchitz congratulate the Homan Word Masters Challenge winners.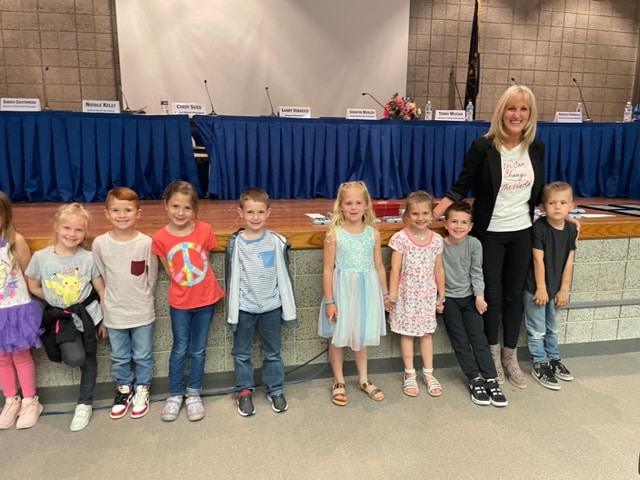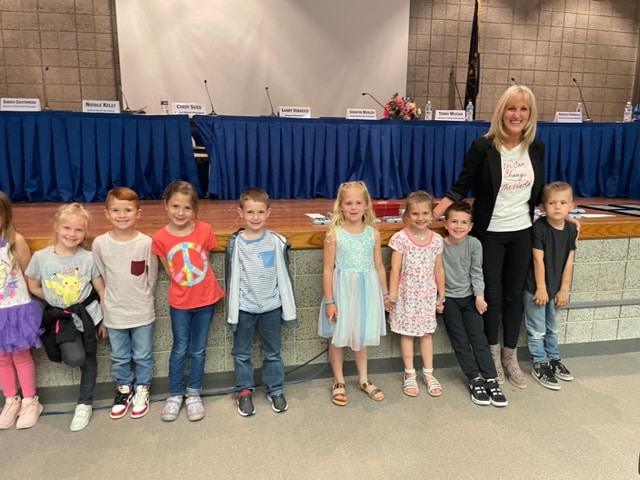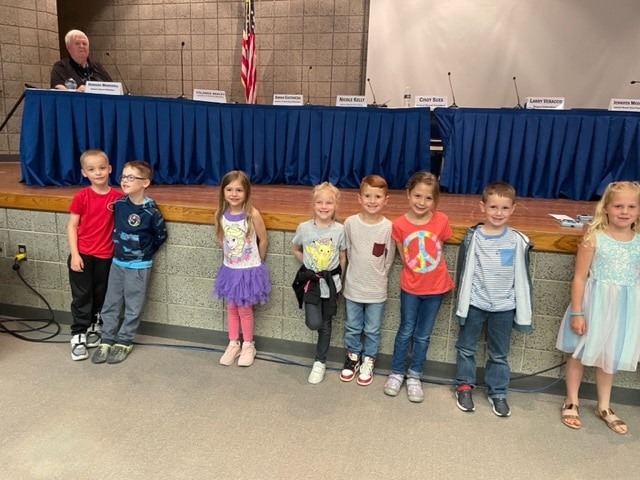 Ms. Pavlina and her kindergarten class presented a video and song for the School Board on May 15.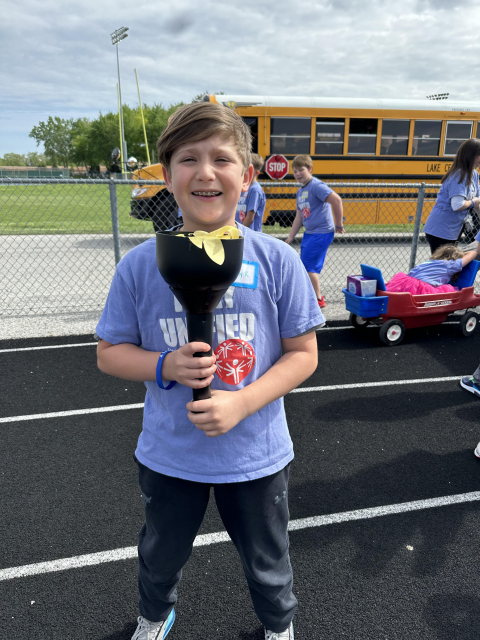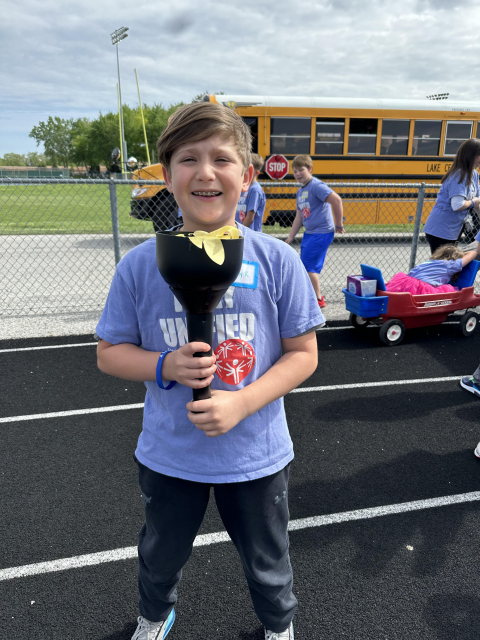 Anthony Ruiz (Protsman student) carried the torch that led the Unified Game Day events in May 2023.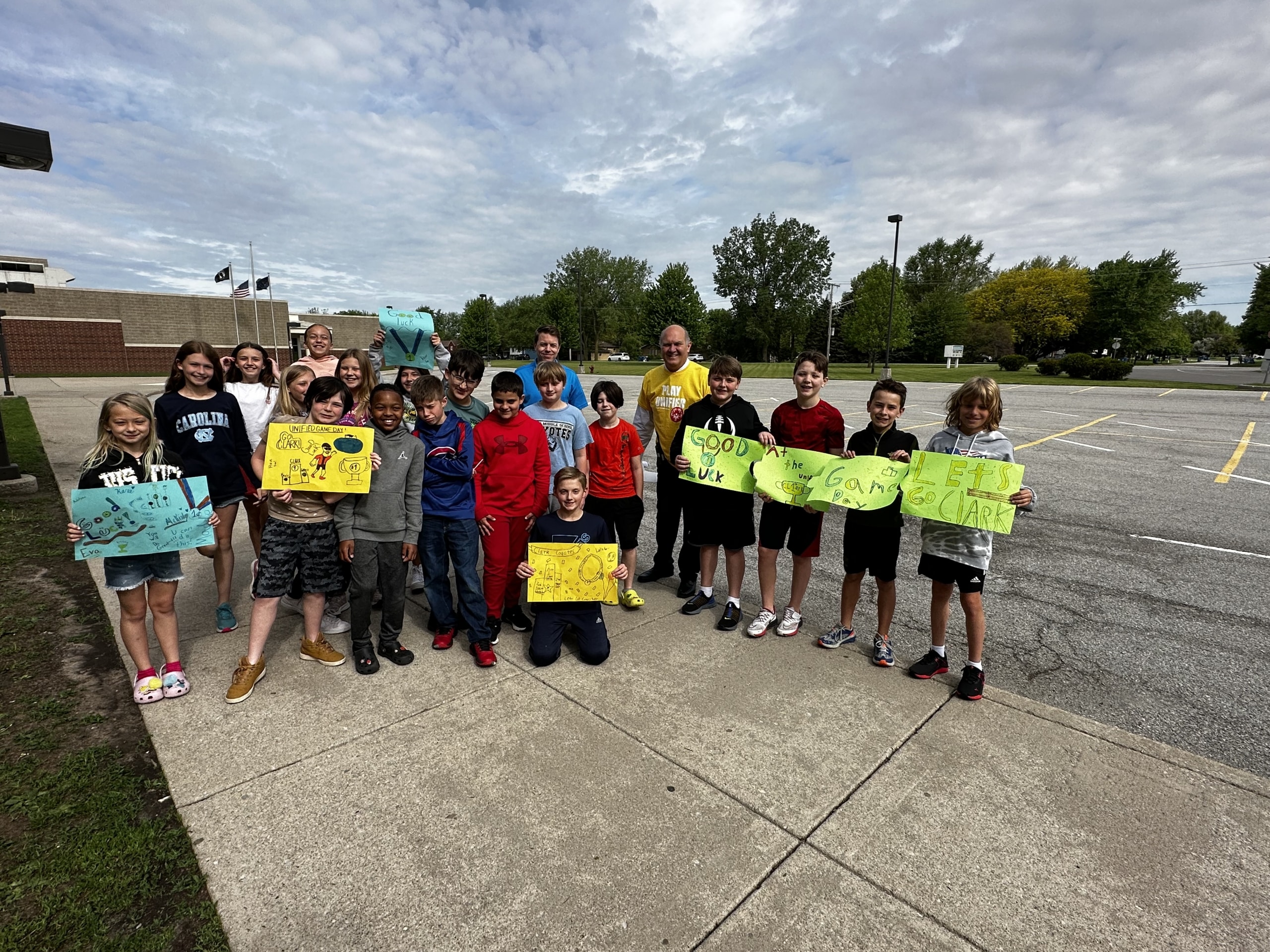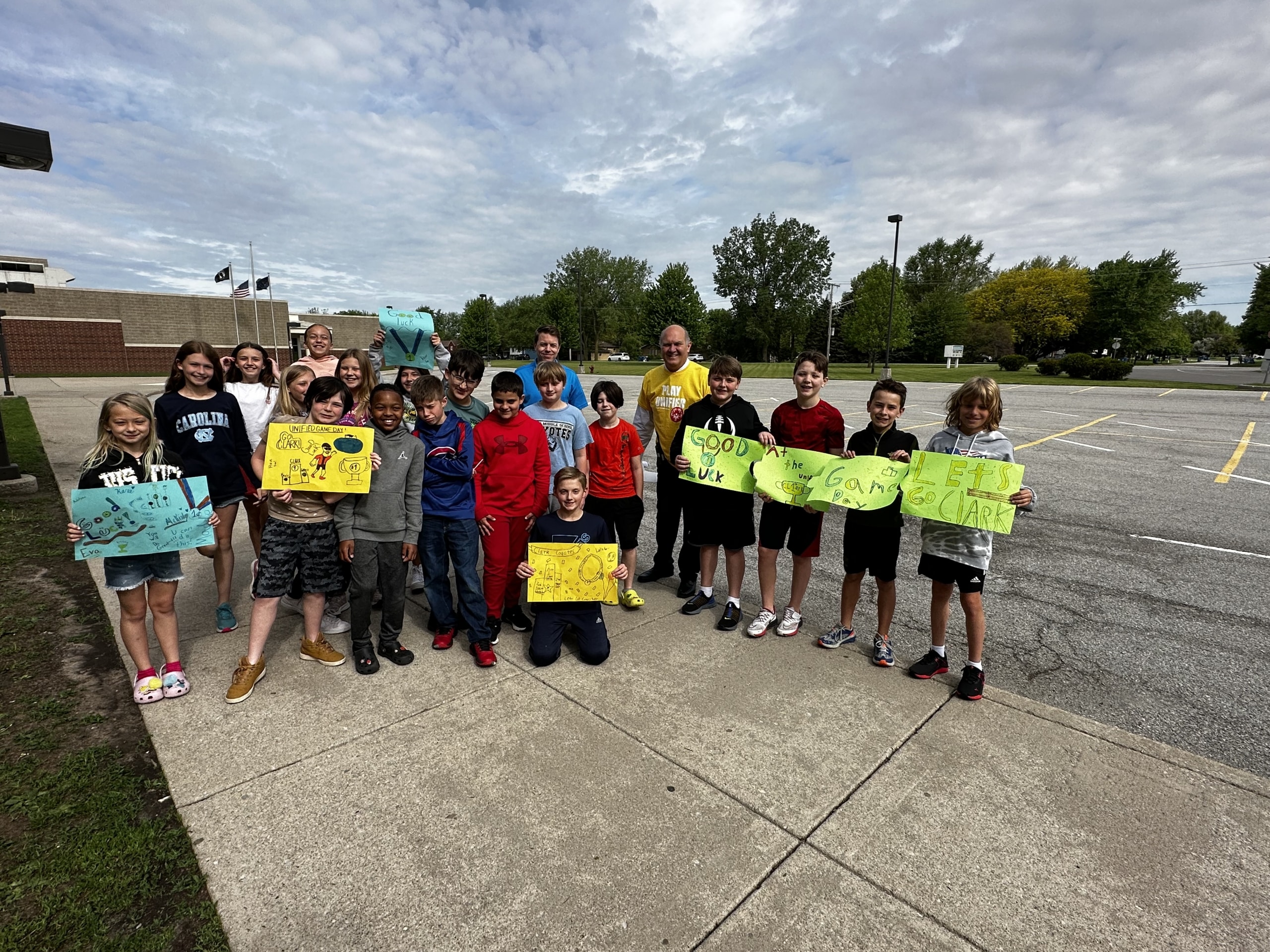 Mr. Maciszak's class wished "Good Luck" to our students at Unified Game Day.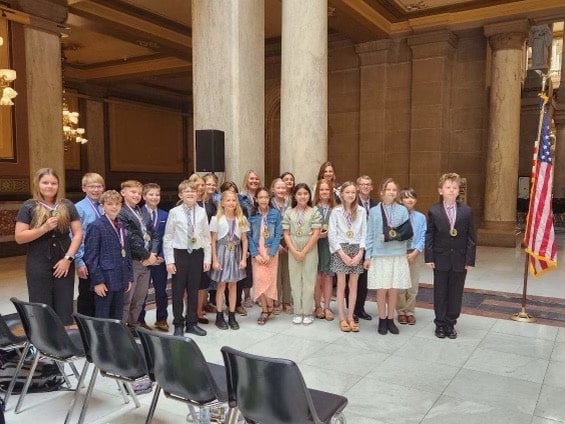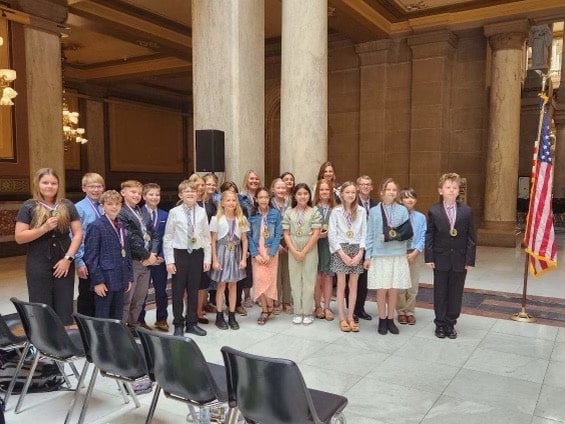 Clark 5th grade at "We The People" in Indy. 2nd place finish! Great job Mrs. Hart and students!