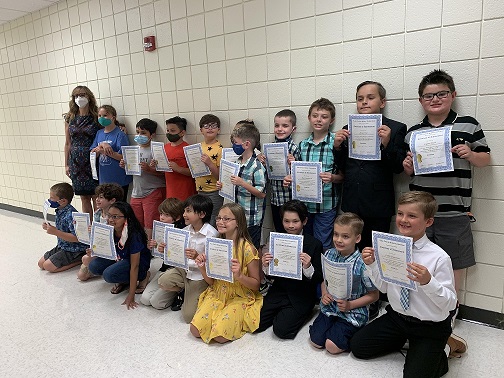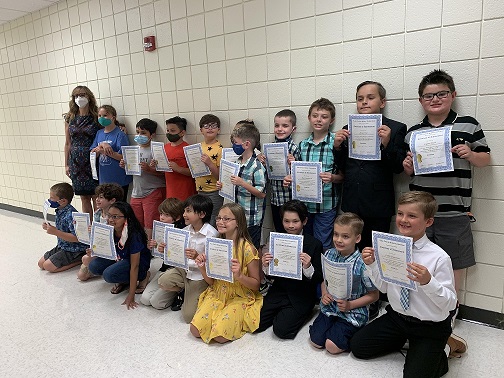 Mrs. Crary's 3rd gr class scored 3rd in the nation (gold division) for the Word Masters Challenge.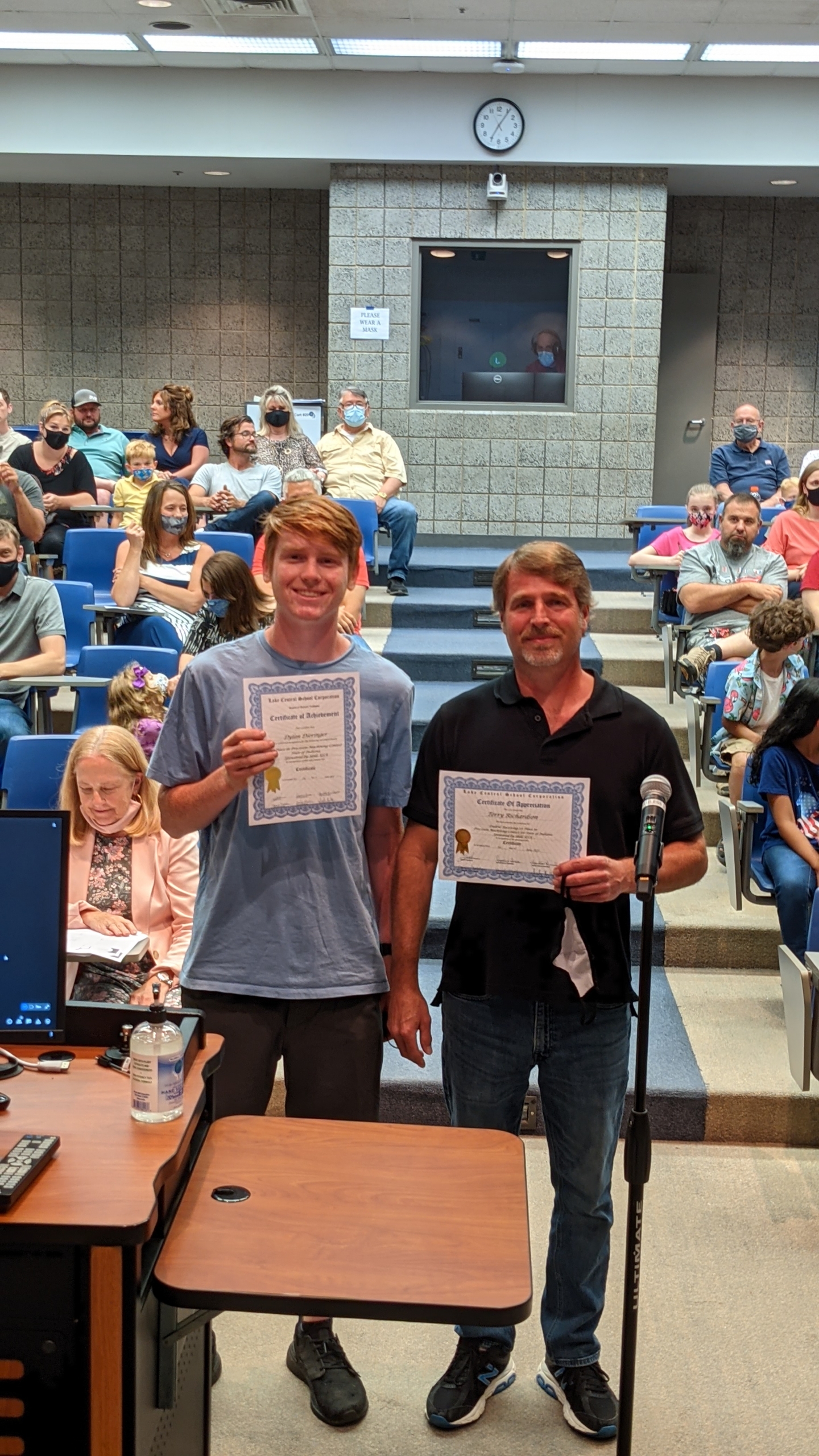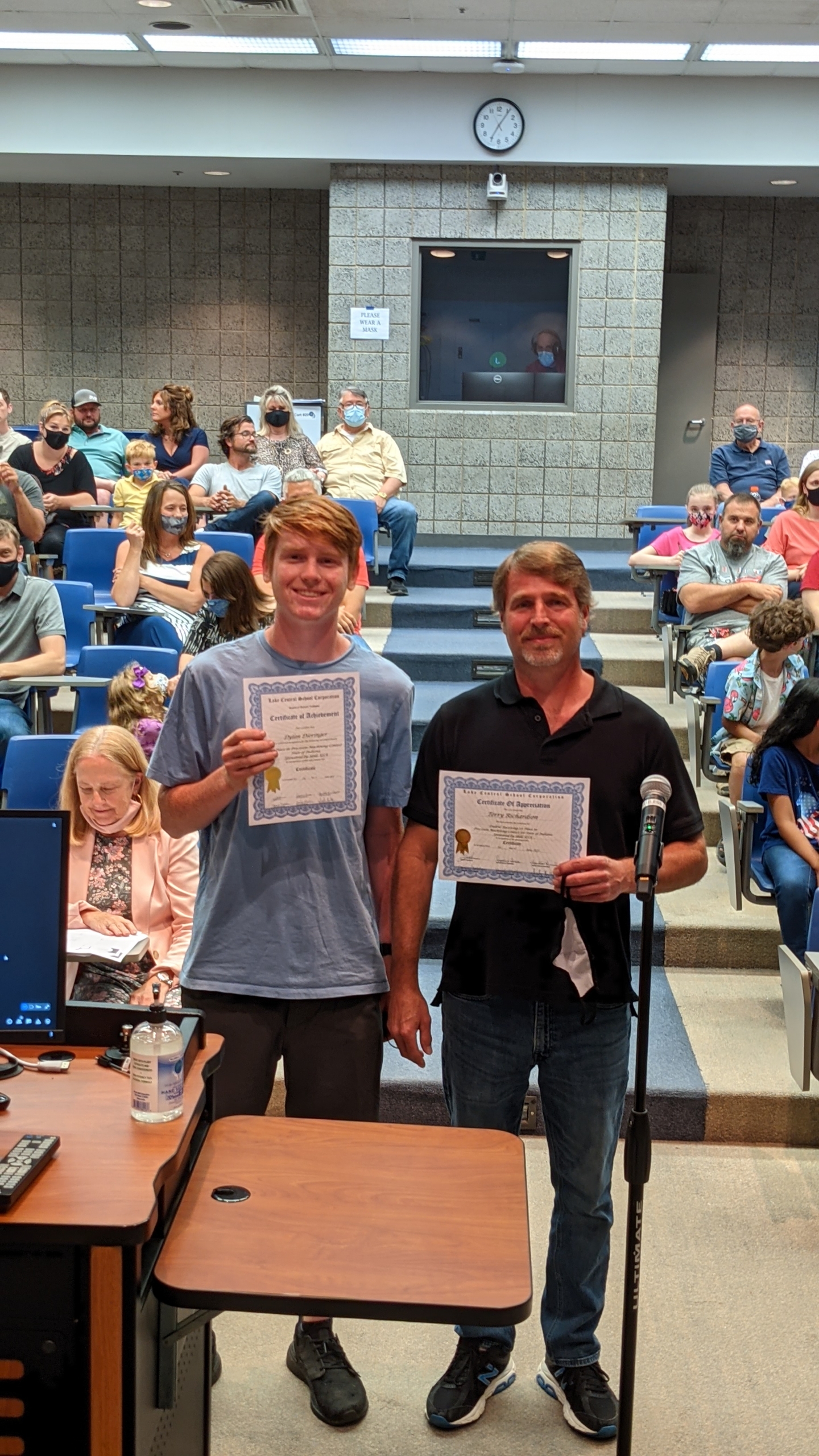 Terry Richardson congratulates Dylan Dieringer for his 1st place finish in IN for the Precision Machining Contest.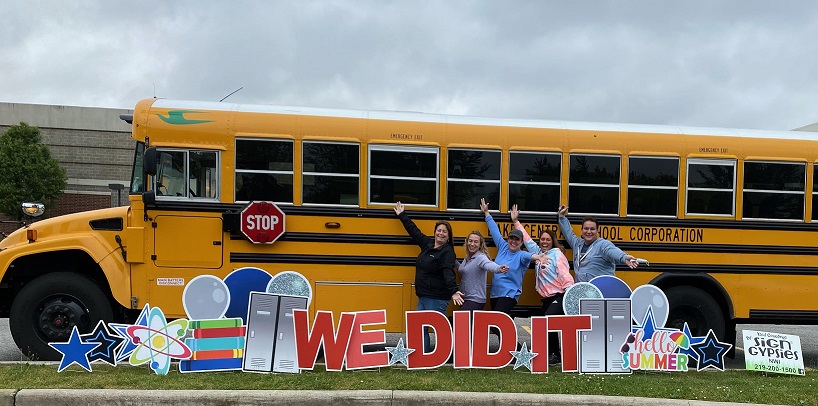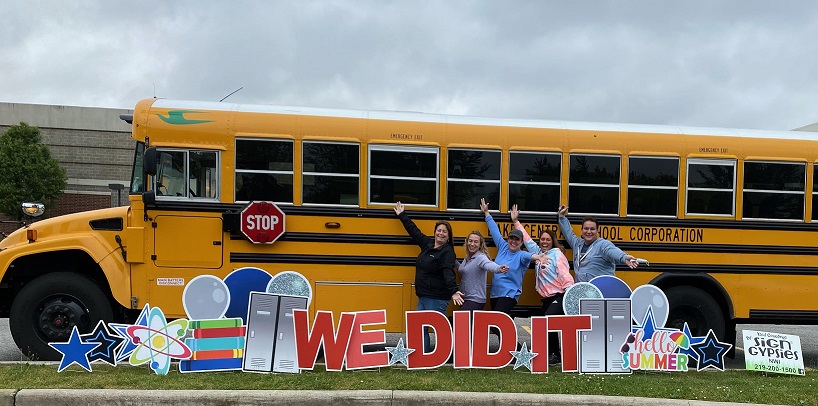 Clark drivers enjoying their last day of the 20-21 school year.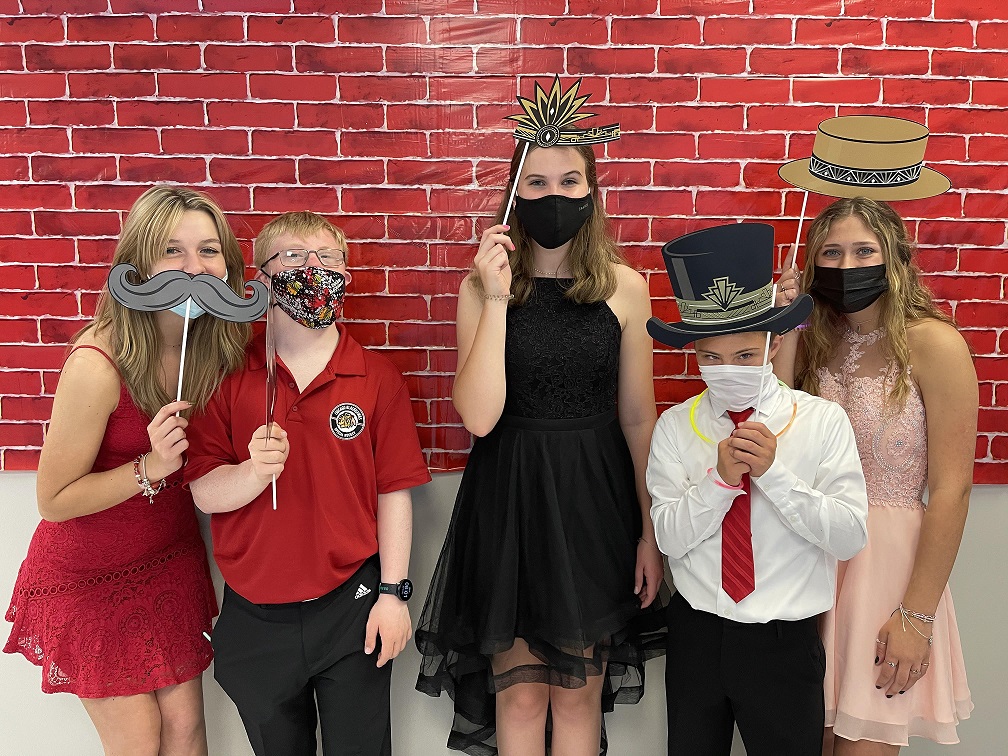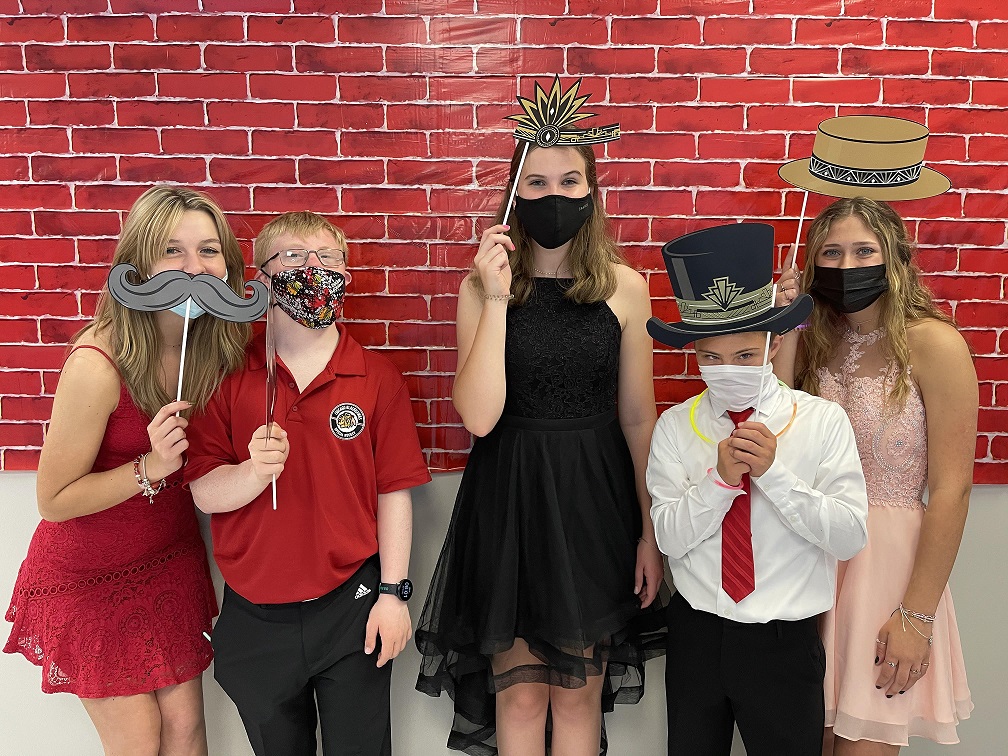 LCHS students celebrate the end of the school year at the Best Buddies dance.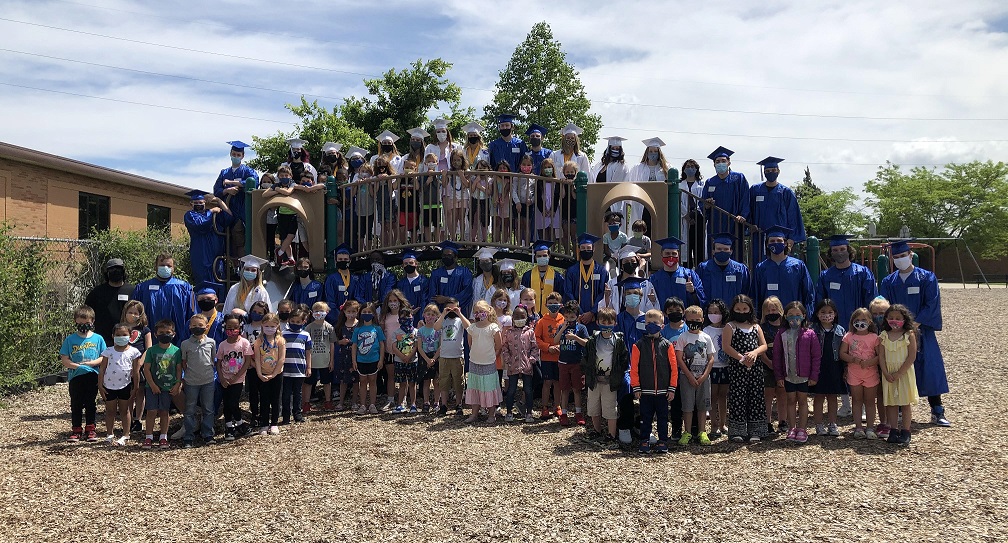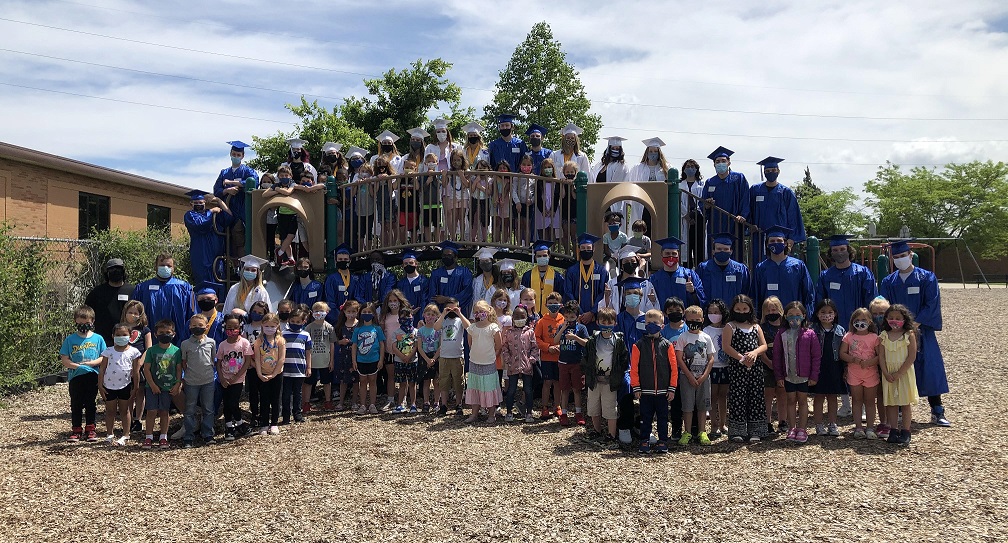 Former Peifer graduating Seniors visited "their" playground. Pictures are graduating seniors and our Kindergarten students.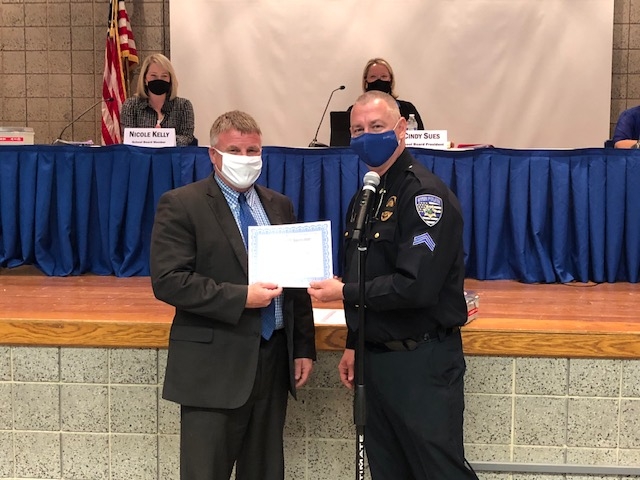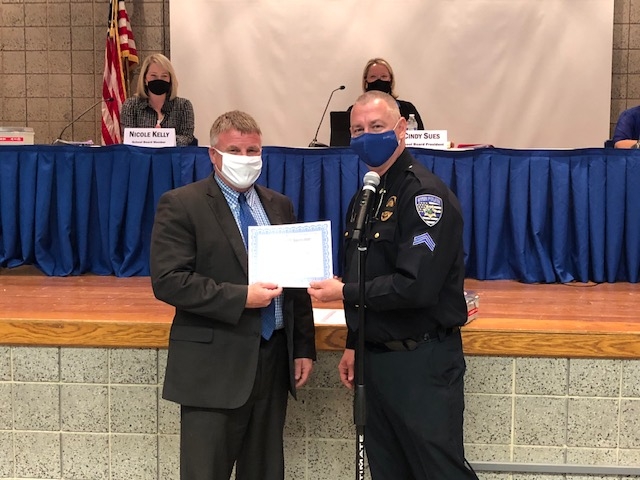 Brian Kissenger presents a certificate of thanks to Mike Polen for donating funds for the Stop the Bleed kits.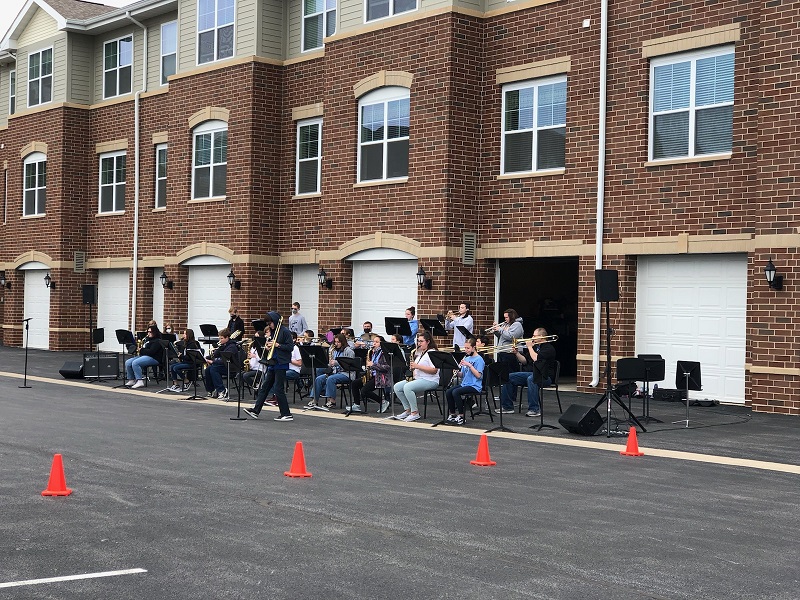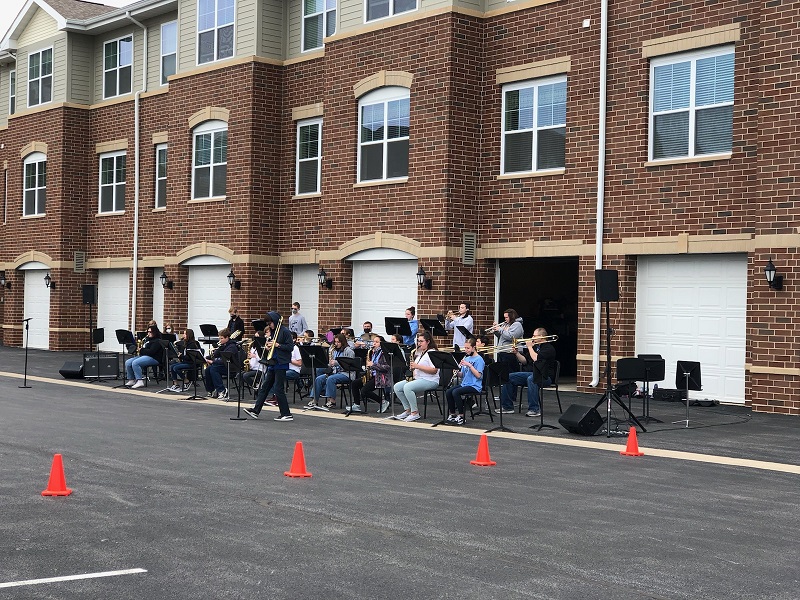 Clark jazz band entertained the residents of Park Place in St John on Saturday May 15. See Director and Mr. Walton (far right) performing with the group.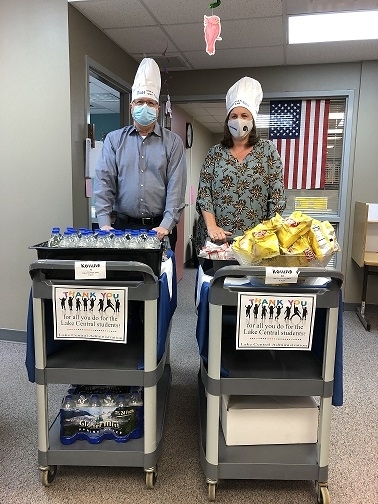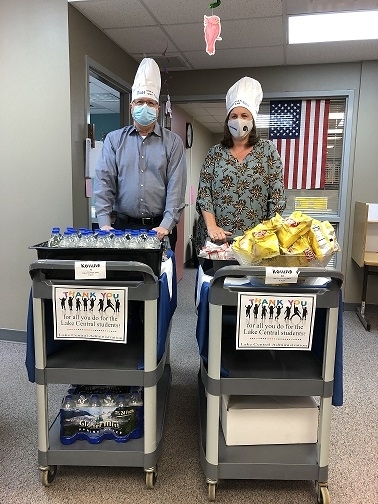 Dr. Veracco and Mrs. Gromala distributing staff appreciation goodies at Kolling.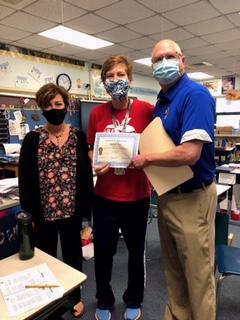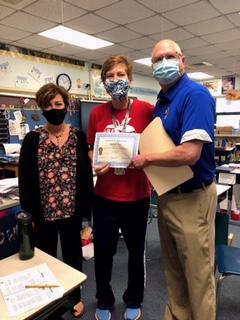 Mrs. Schoon and Dr. Veracco "interrupted" Michelle Snow's 4th grade class at Bibich to inform her that she was selected 2021 Teacher of the Year for LCSC by her peers.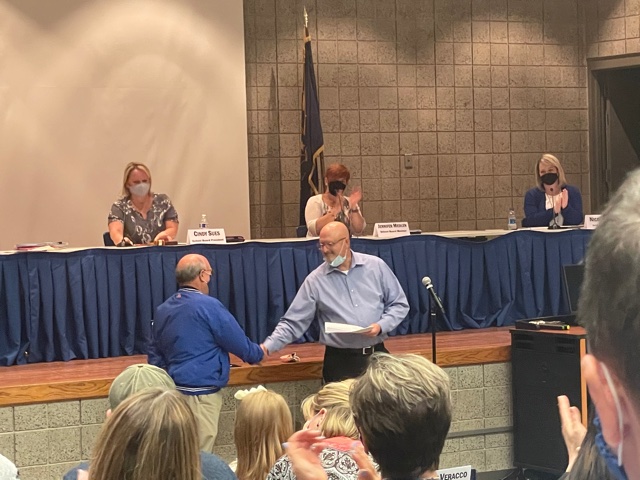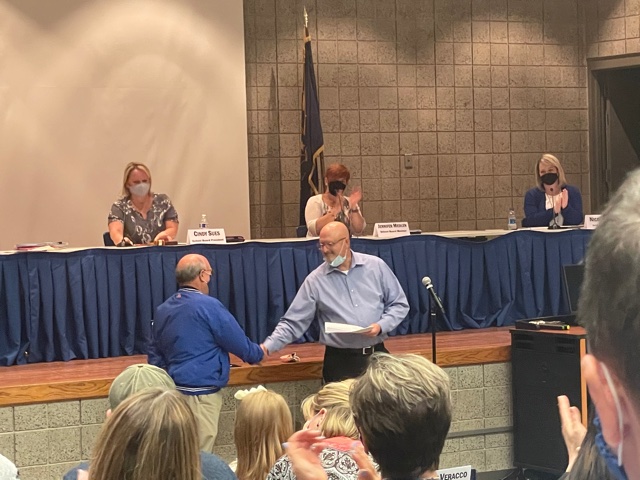 Dr. Veracco congratulates Lake Central High School Chemistry teacher Kendal Smith for being named LCSC Teacher of the Year by his peers.


The amazing Peifer staff.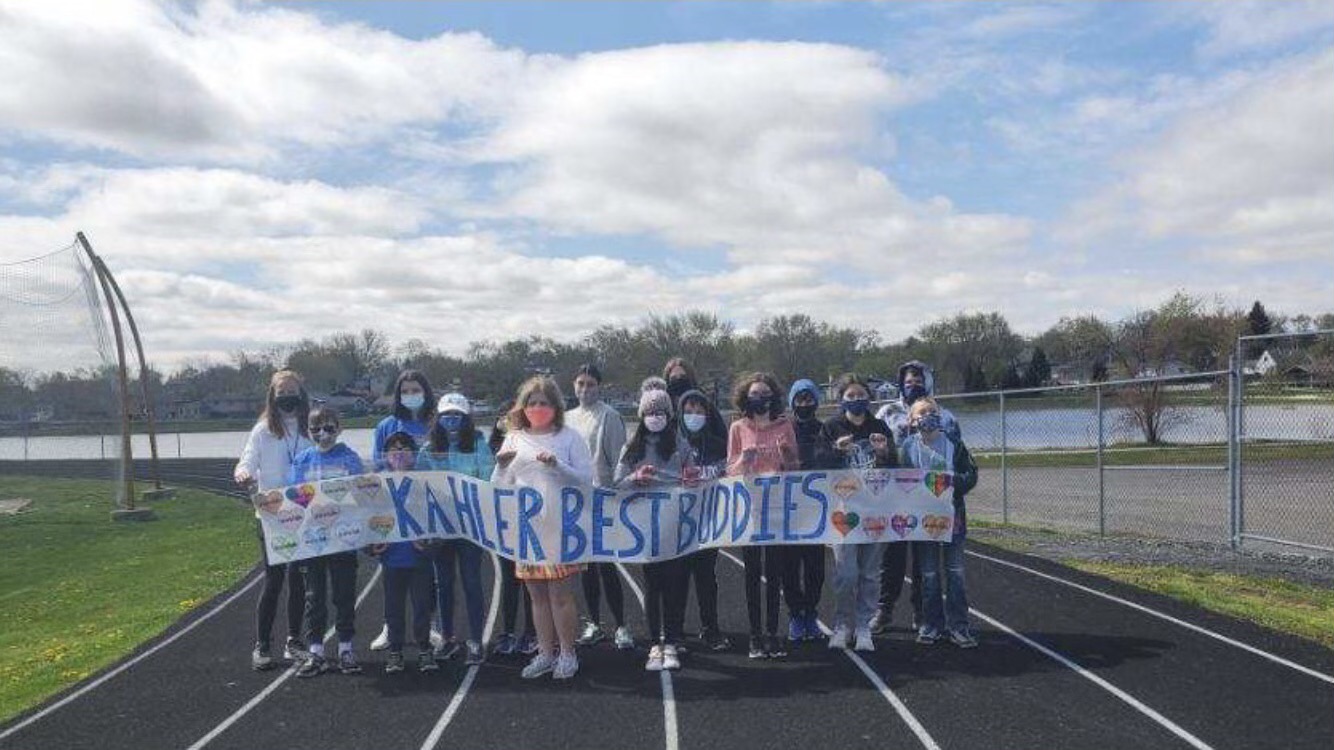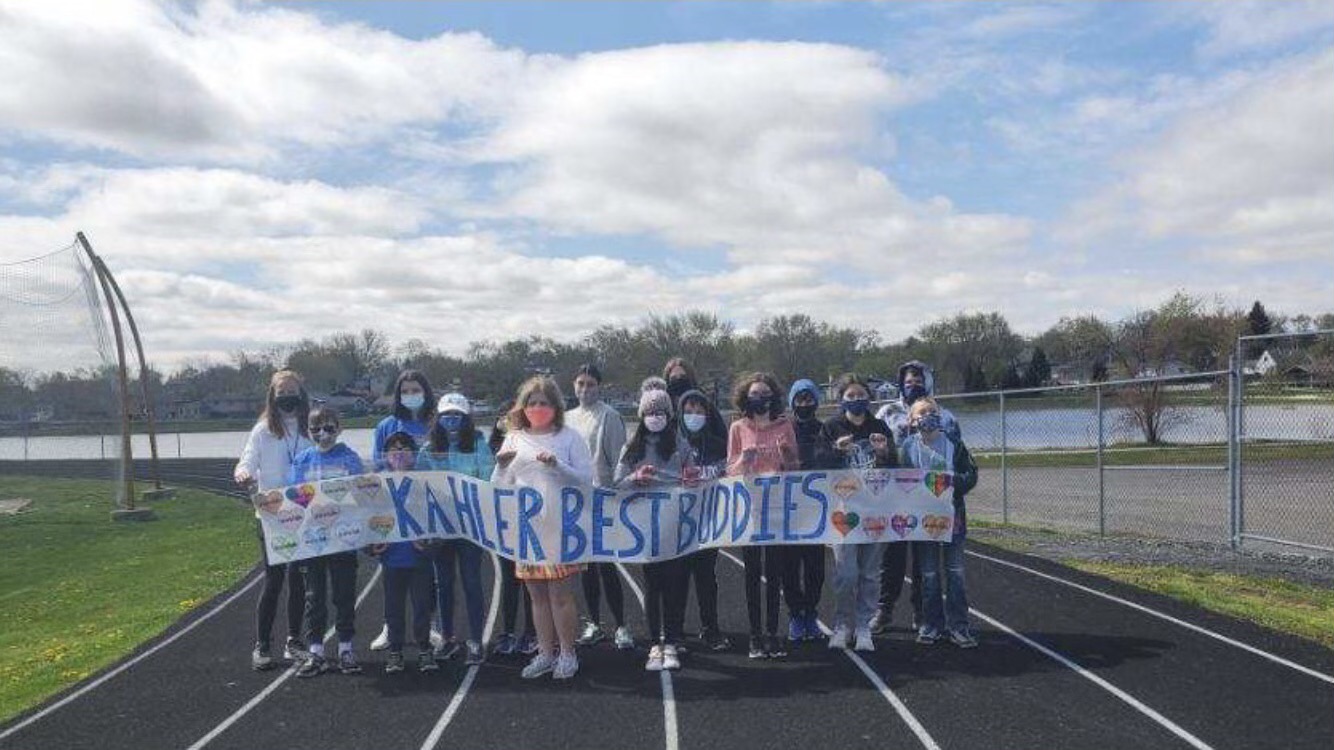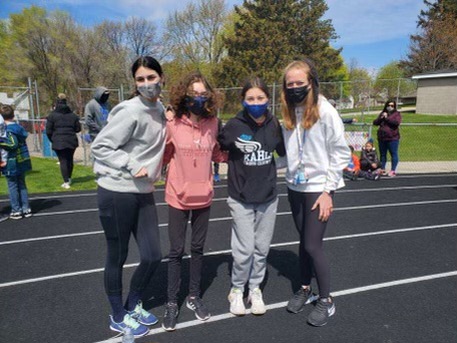 The LCHS and Kahler Best Buddies Friendship Walk took place at the Kahler track on Sunday, April 25th.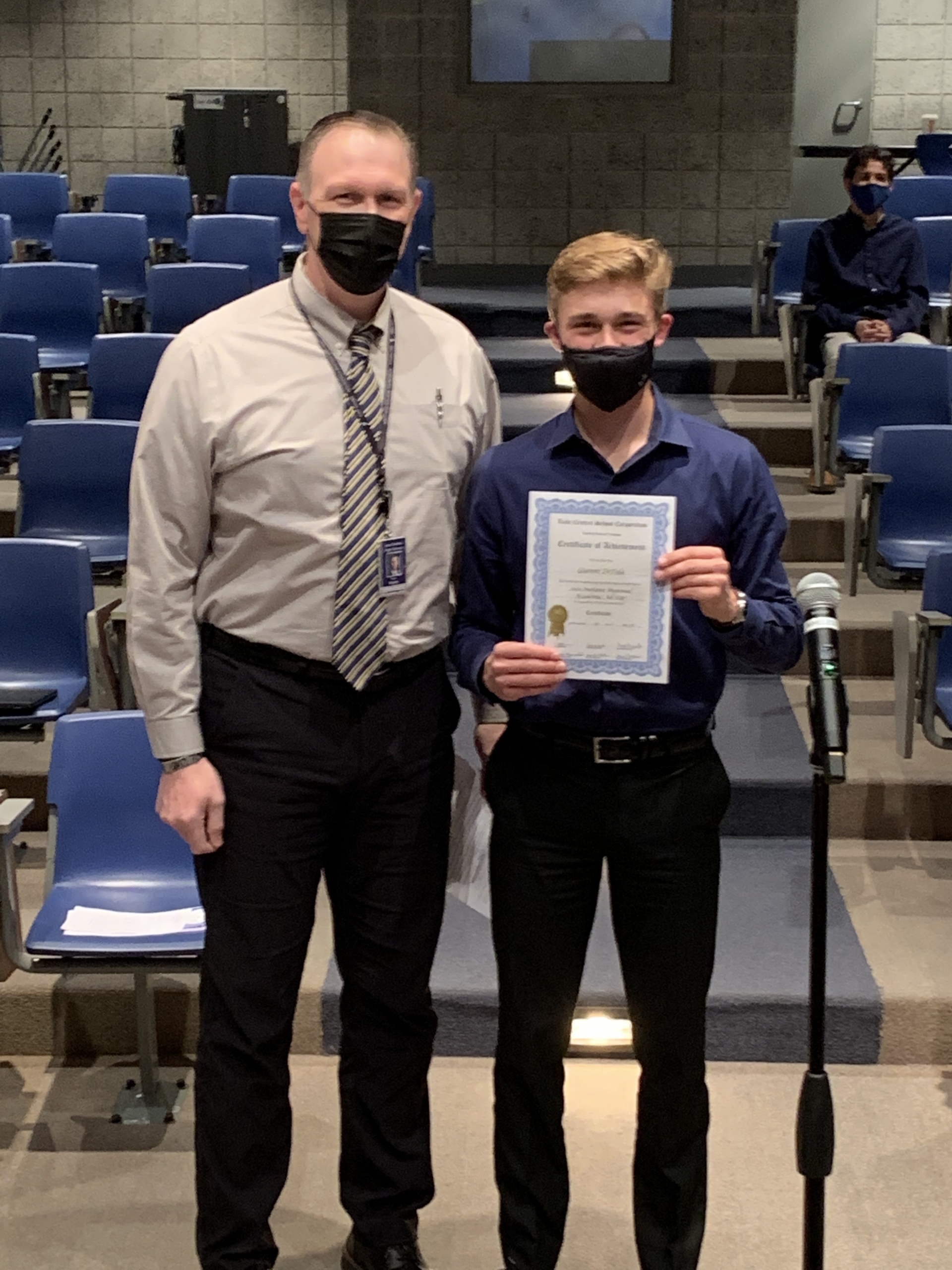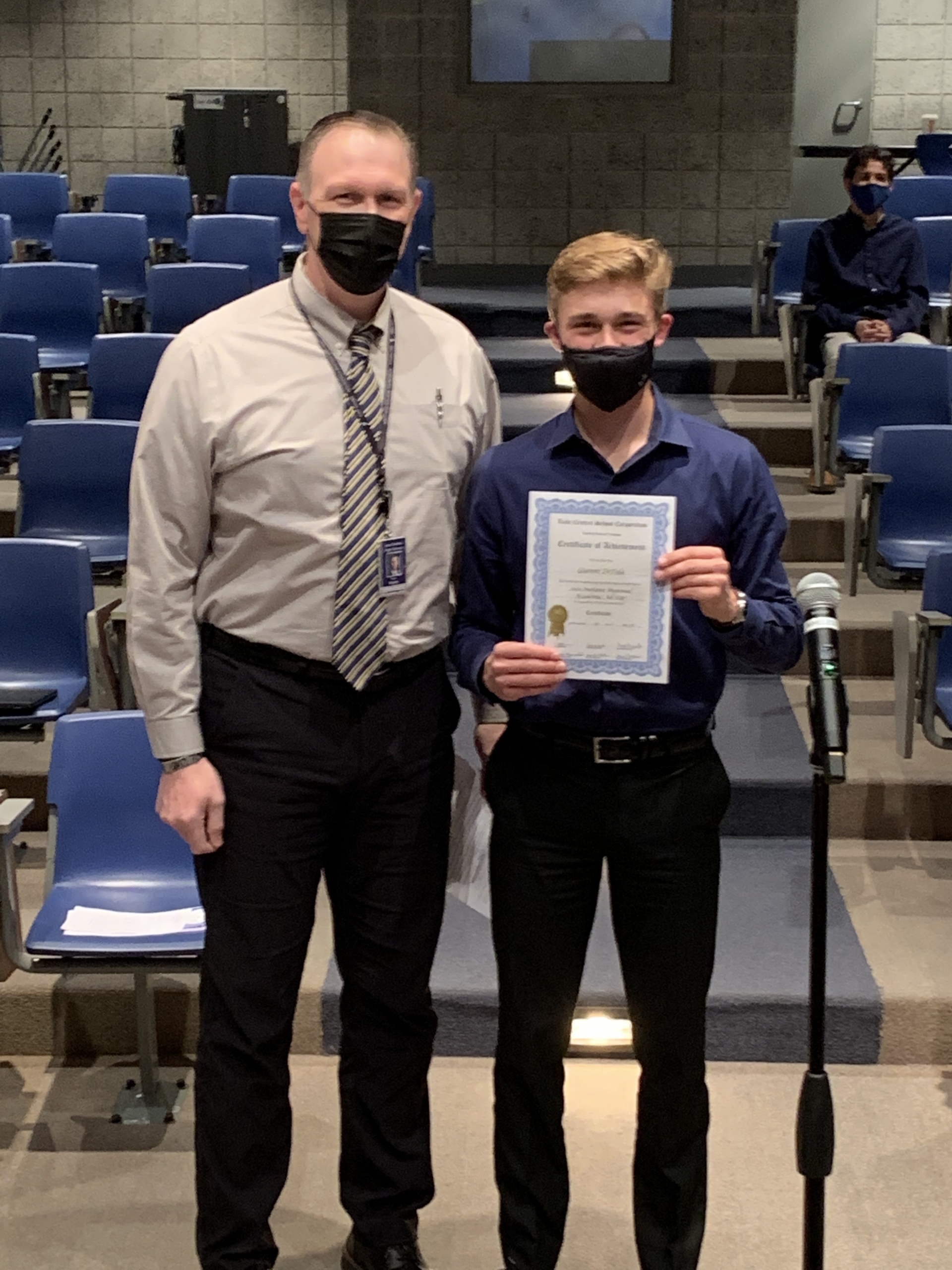 Mr. Begley with Gianni DiTola who was named as an Indiana Regional Academic All Star.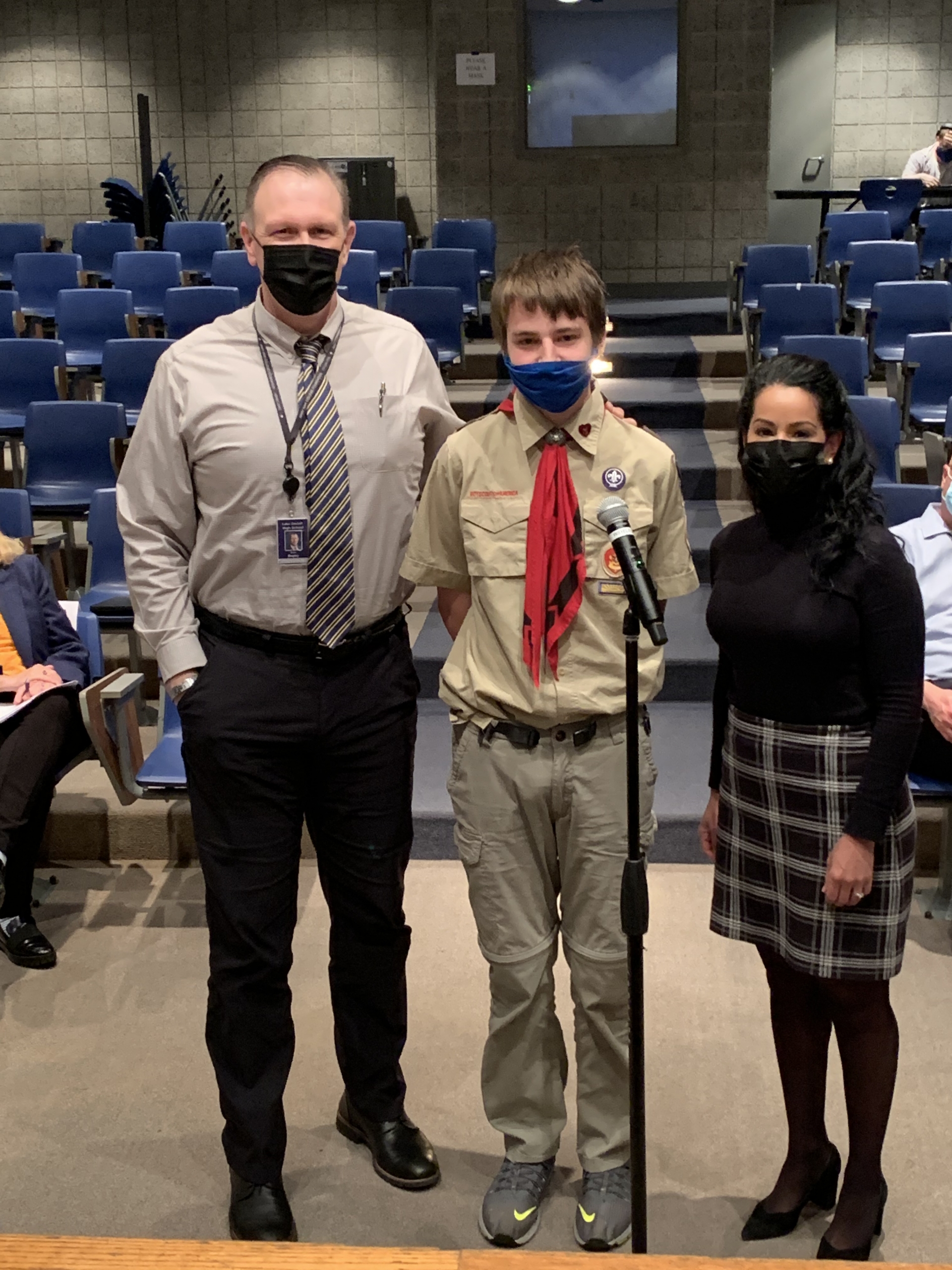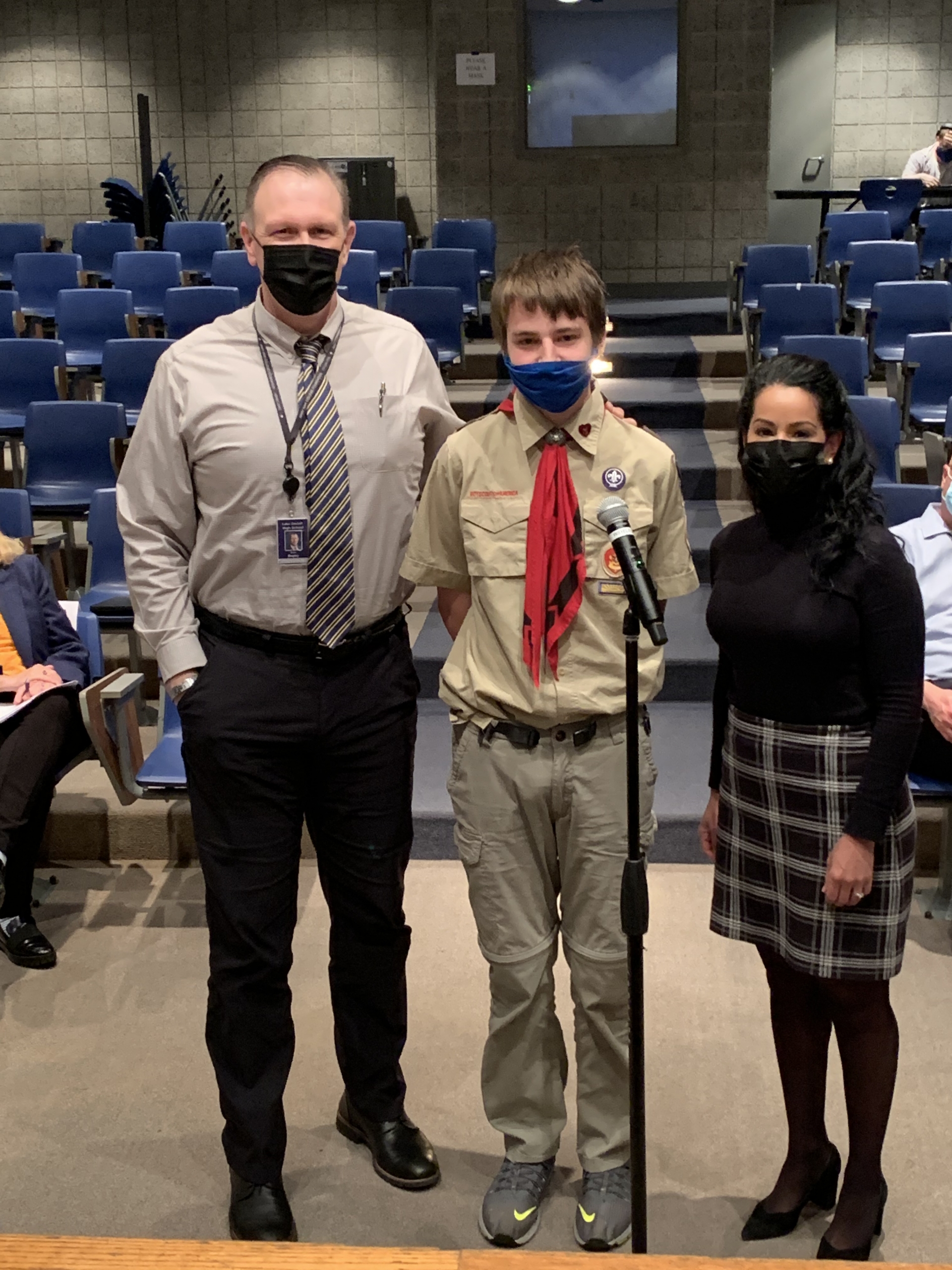 Mr. Begley and Mrs. Cruz with Matthew Williams who will be completing his Eagle Scout project at Kolling.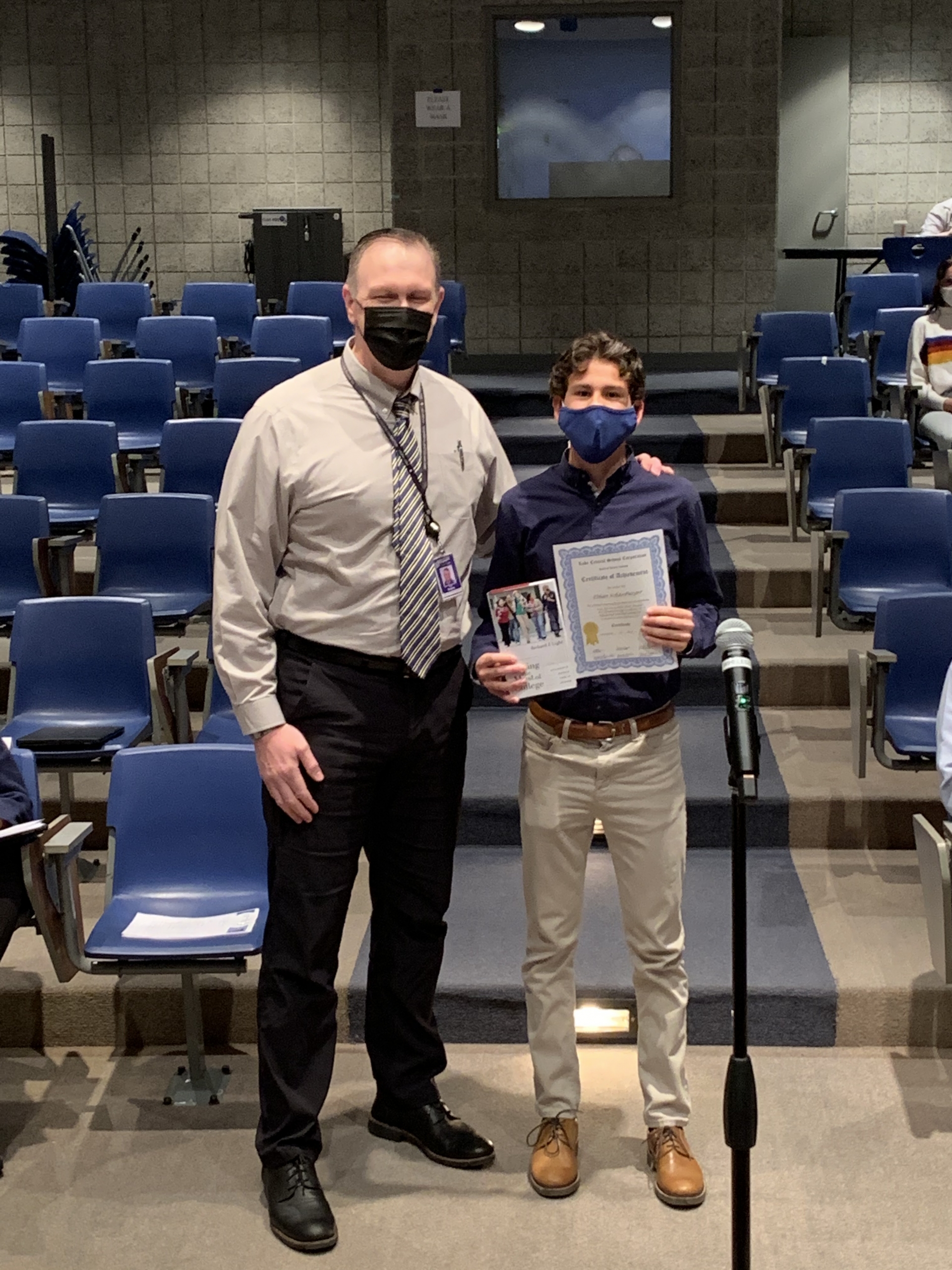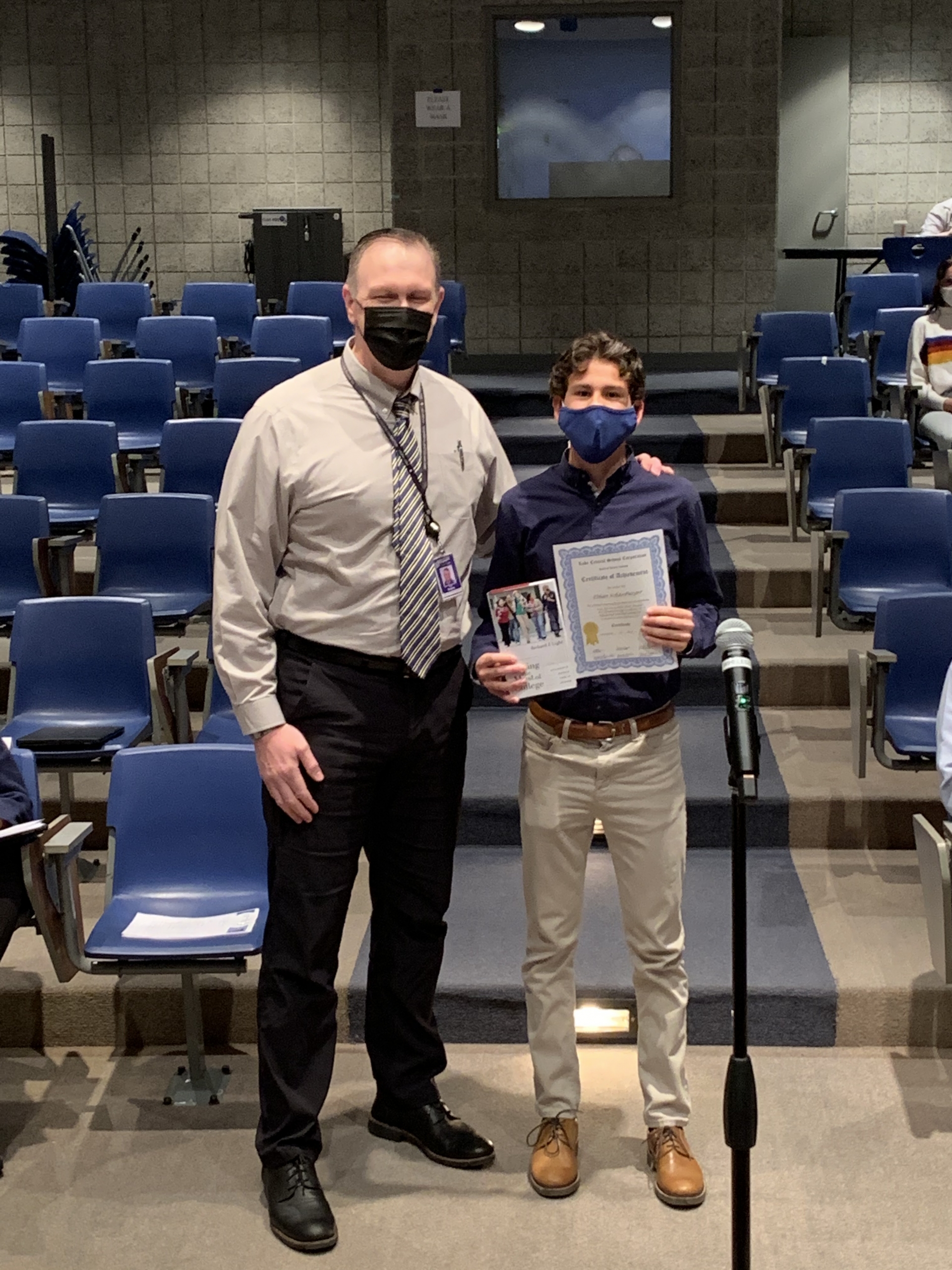 Mr. Begley with Ethan Schassburger won the Harvard Book Award.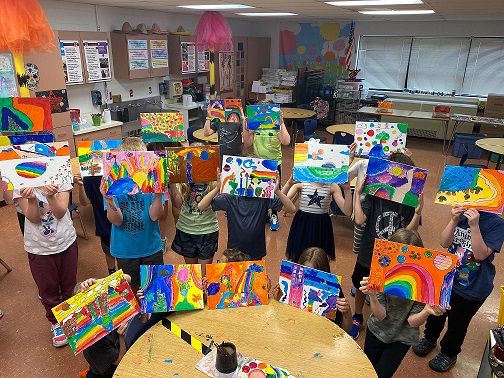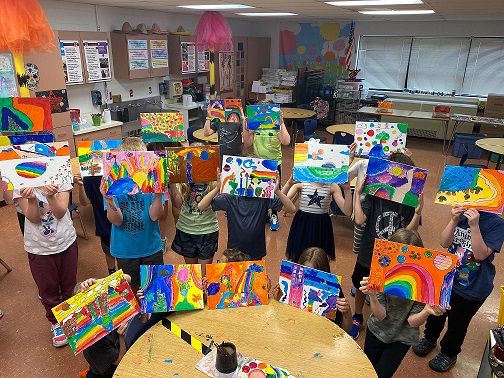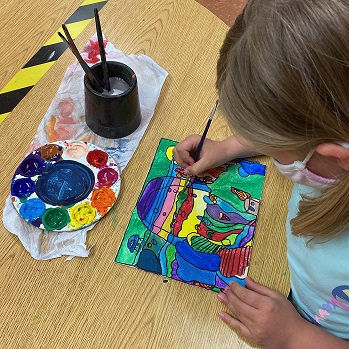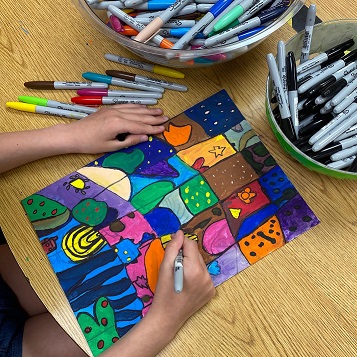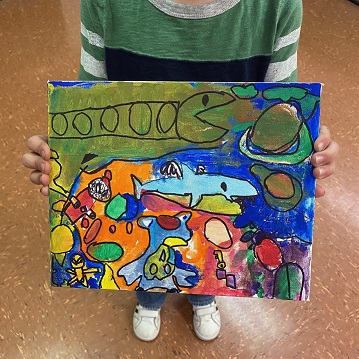 Kolling students use their creative minds to create abstract art.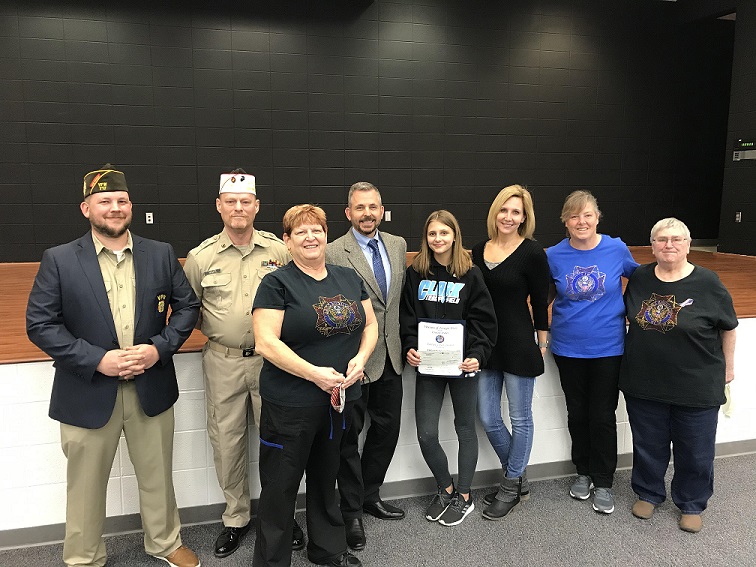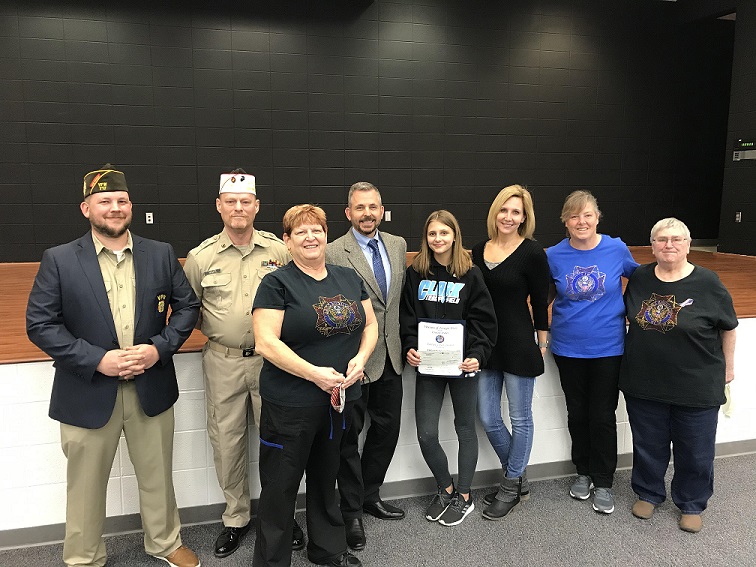 Congratulations to Addison Doloszycki for being runner up in the state with the Patriot's Pen essay contest. Addison was presented with an award and a check for $300. Clark Middle School is very proud of her. Thank you to members of the St John VFW for doing the presentation today at Clark.