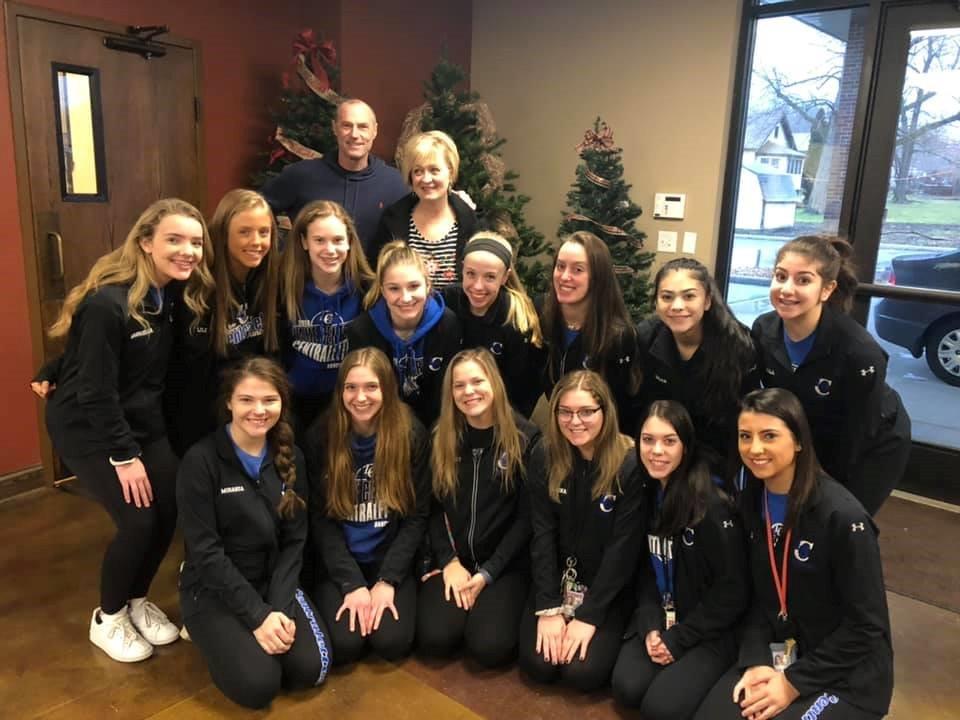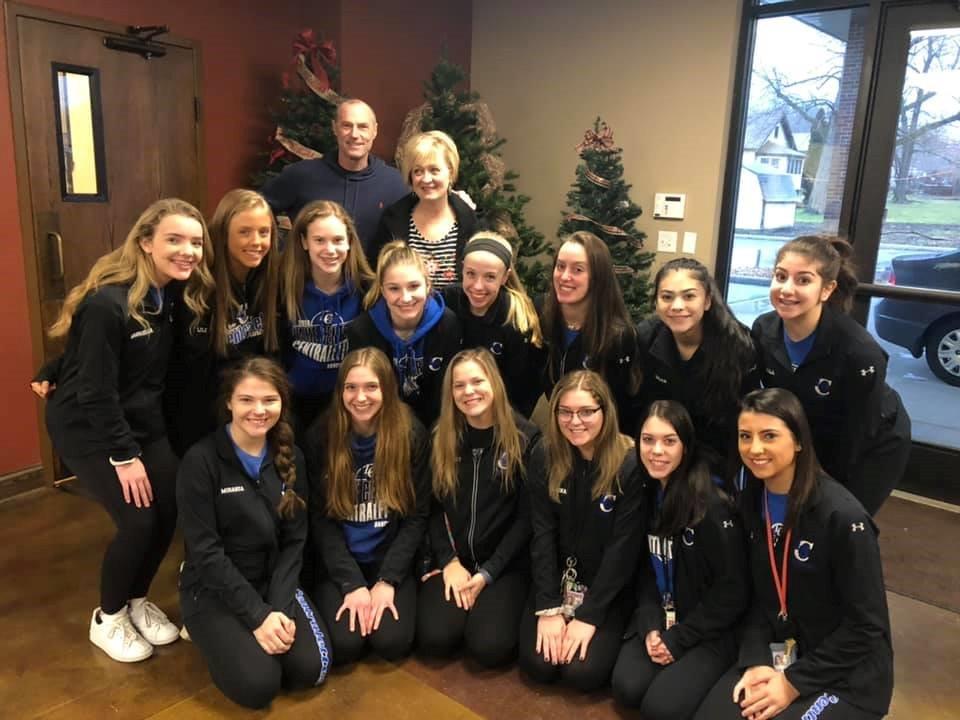 The Centralettes can usually be found over the Christmas Break rehearsing for the next competition but on this day they instead volunteered at Beacon Light Church working the food pantry and bringing in clothing donations. Thank you Pastor John Hoffmaster and wife Pam (Kolling Elementary teacher) for this heartwarming opportunity.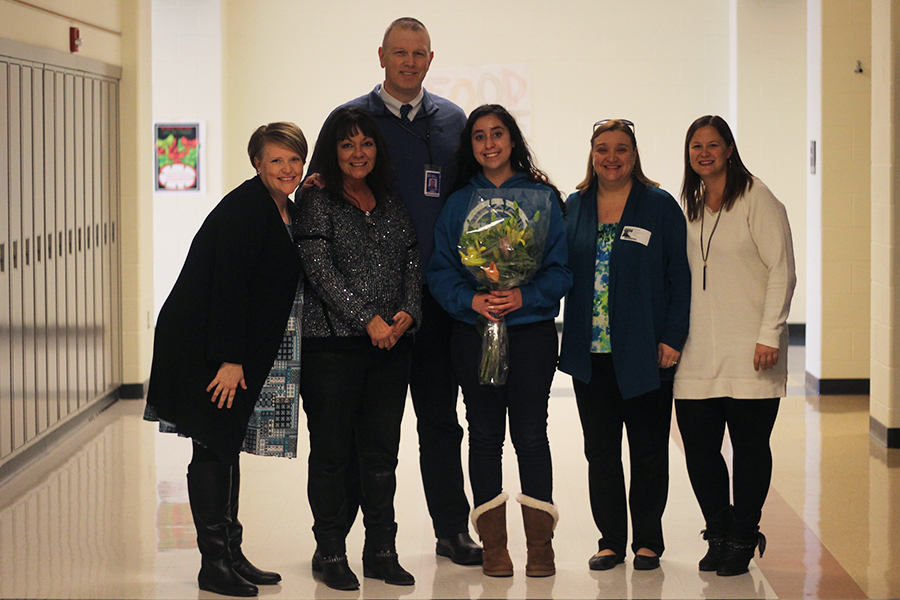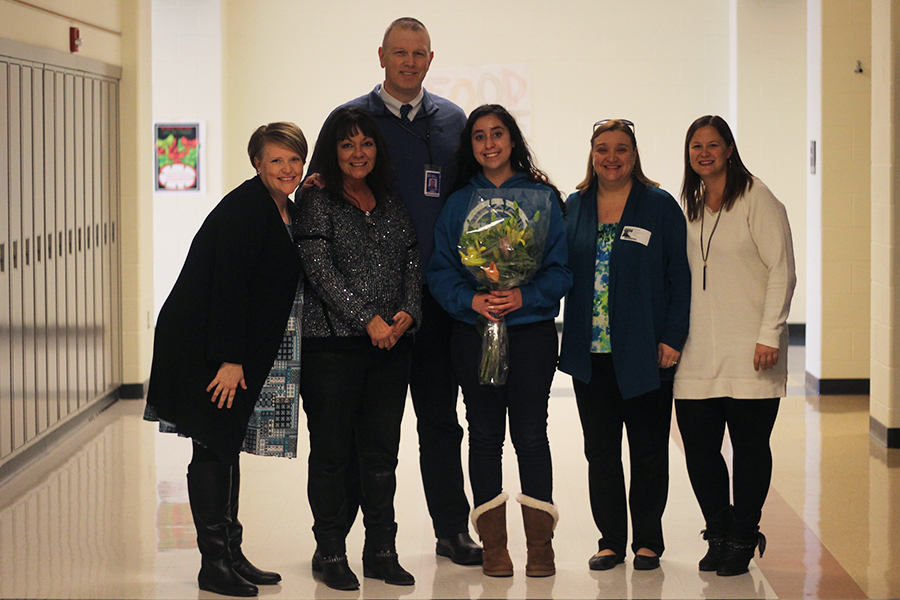 Alyssa Arreola was recently presented with official notification that she has been awarded a LIlly Scholarship! Pictured are: Nicole Raber, Robin May, Sean Begley, Alyssa Arreola, Jodi Kateiva, and Brynn Denton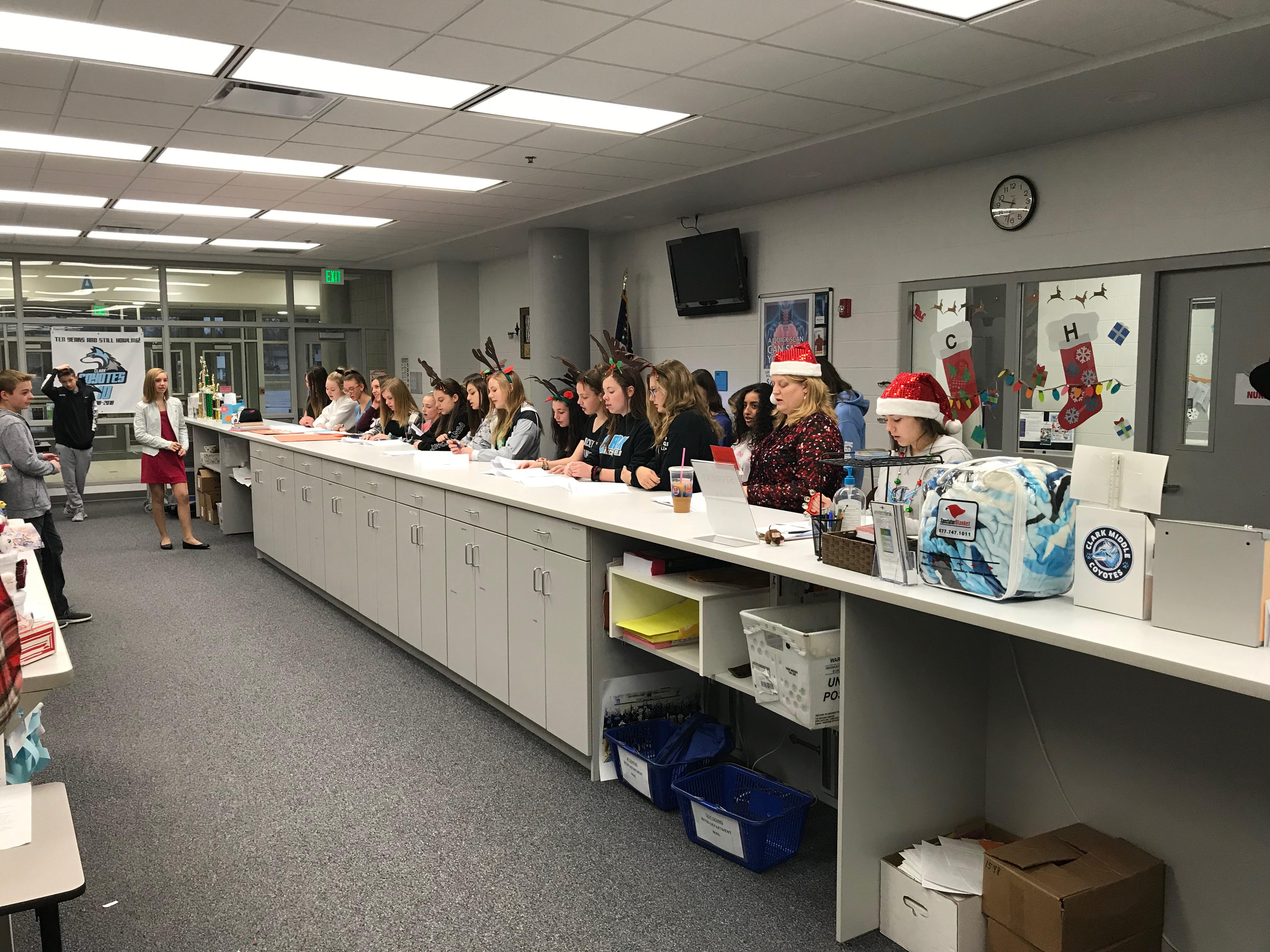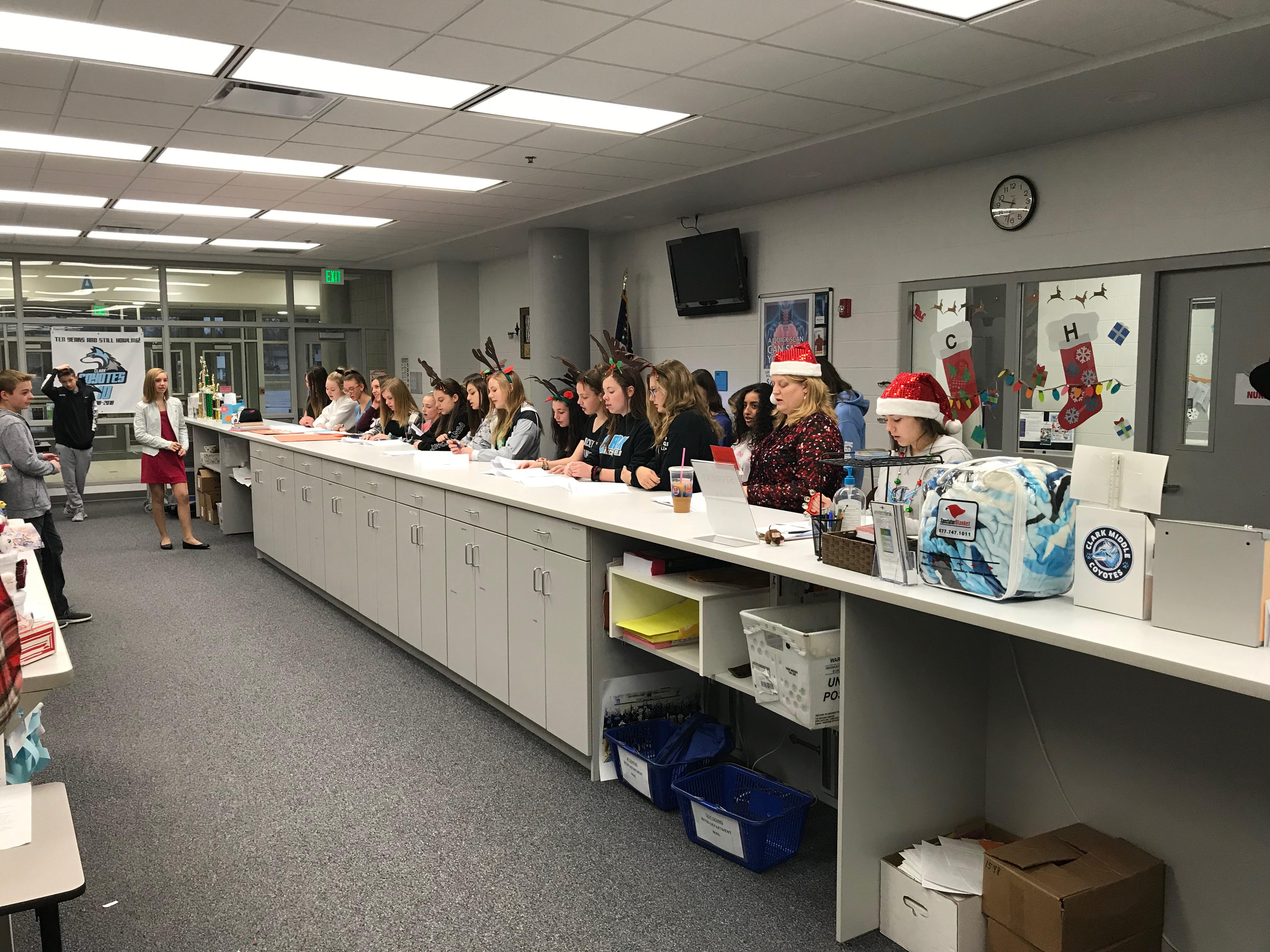 Clark Middle School students spreading holiday cheer!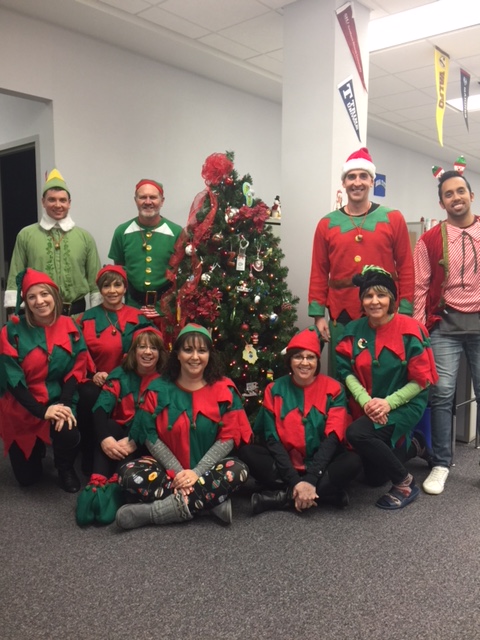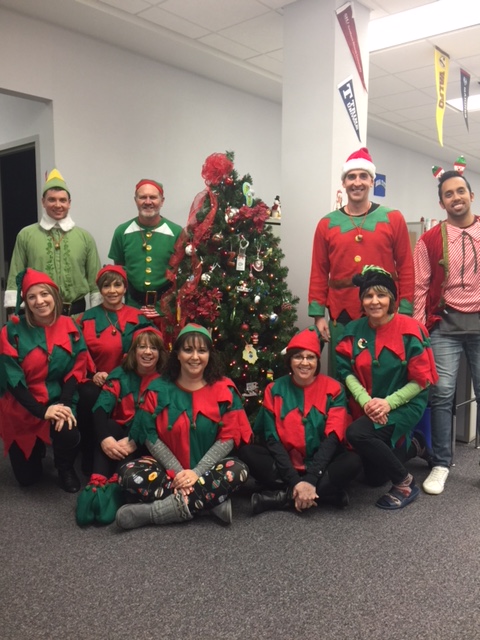 Clark Staff gets into the holiday spirit by dressing up as elves!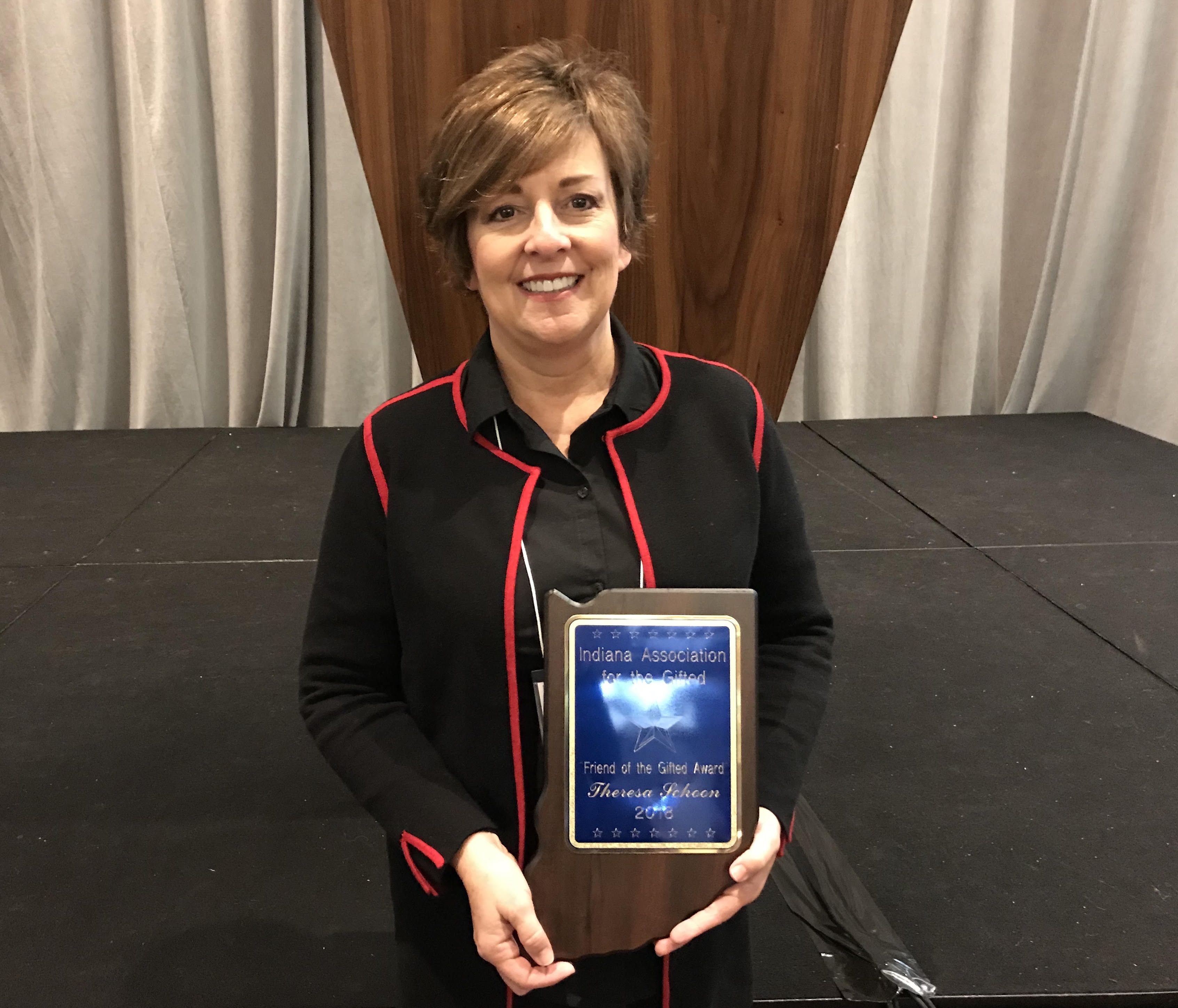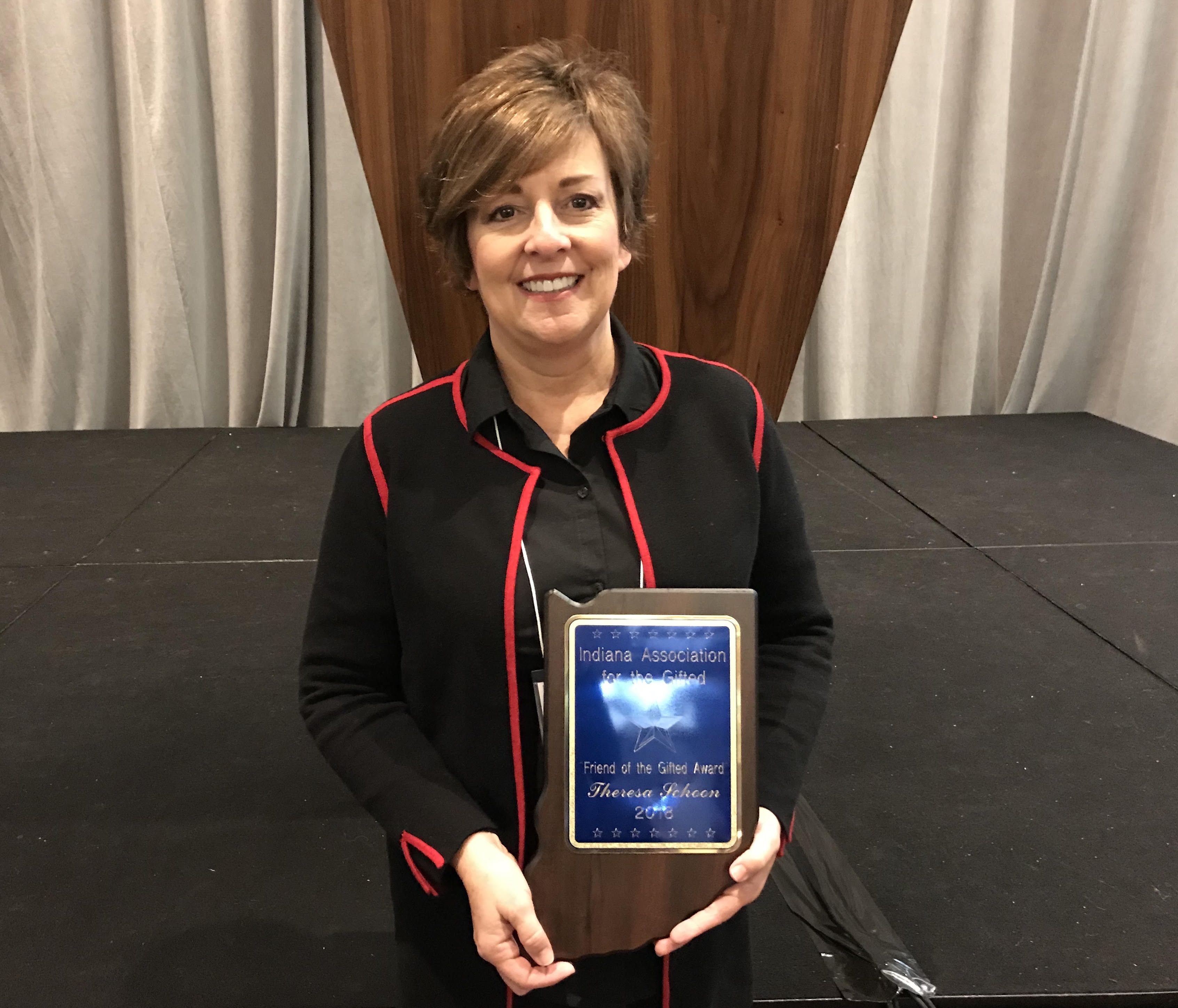 Congratulations to Theresa Schoon, Director of Primary Education, who was recently honored with the 2018 Friend of the Gifted Award from the Indiana Association of the Gifted. The award was given for her dedication to the field of gifted education and the significant improvements she has made to the high ability program here at Lake Central.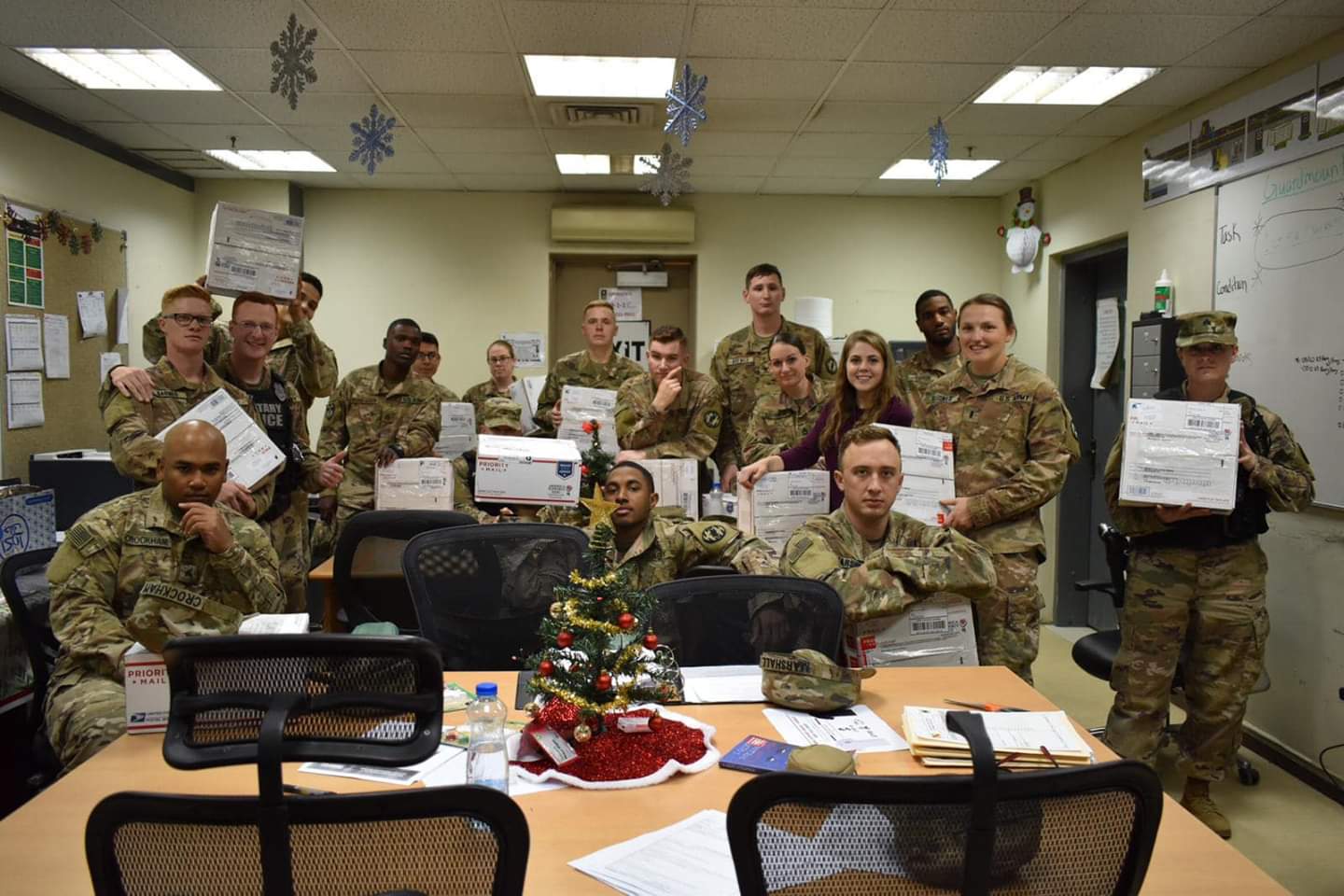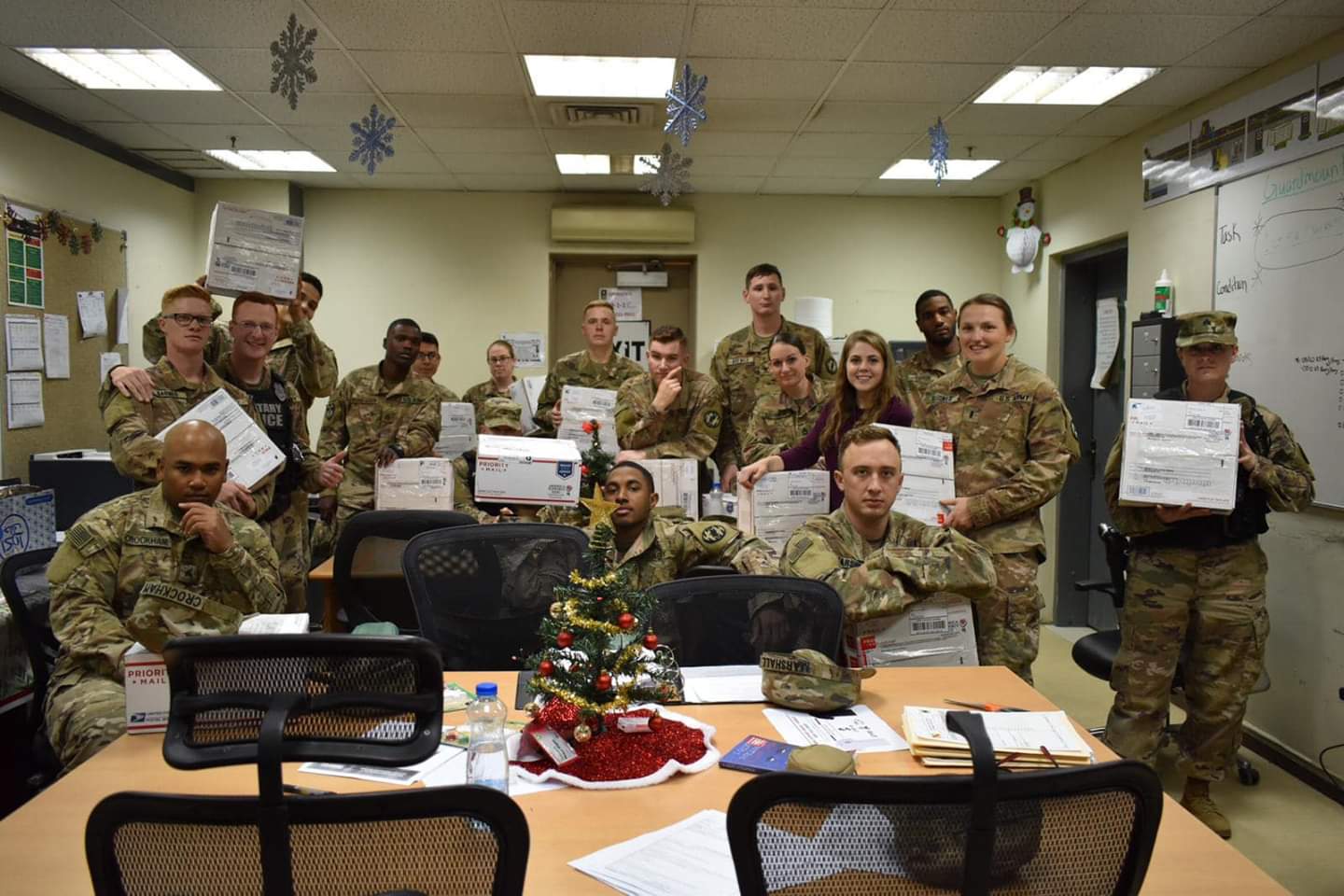 Thank you to Protsman Principal, Mrs. Sapyta, her student council sponsors Melissa Dillard and Cole DeVries and their student council members for sending care packages to our local service men and women who cannot be home for the holidays!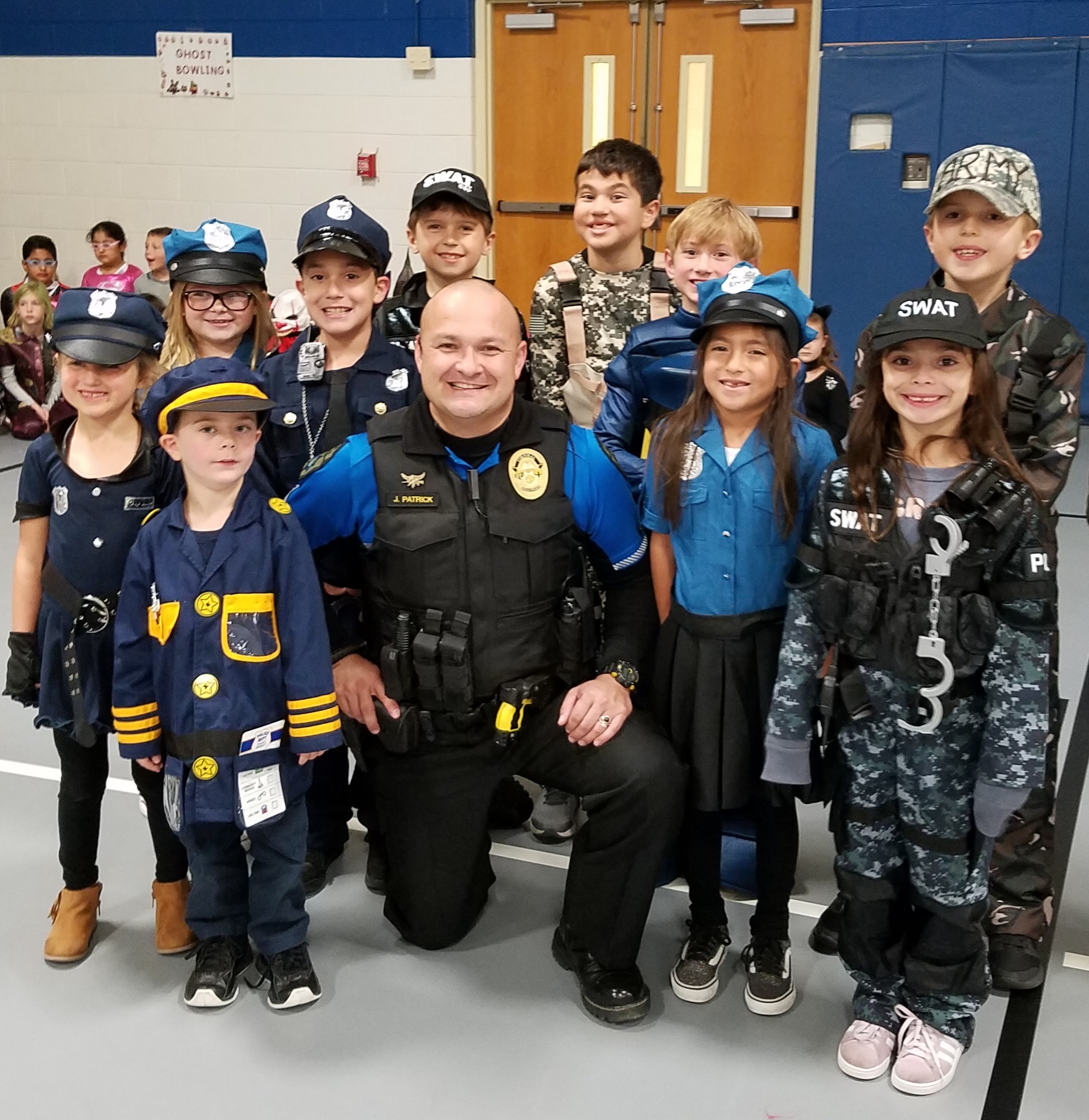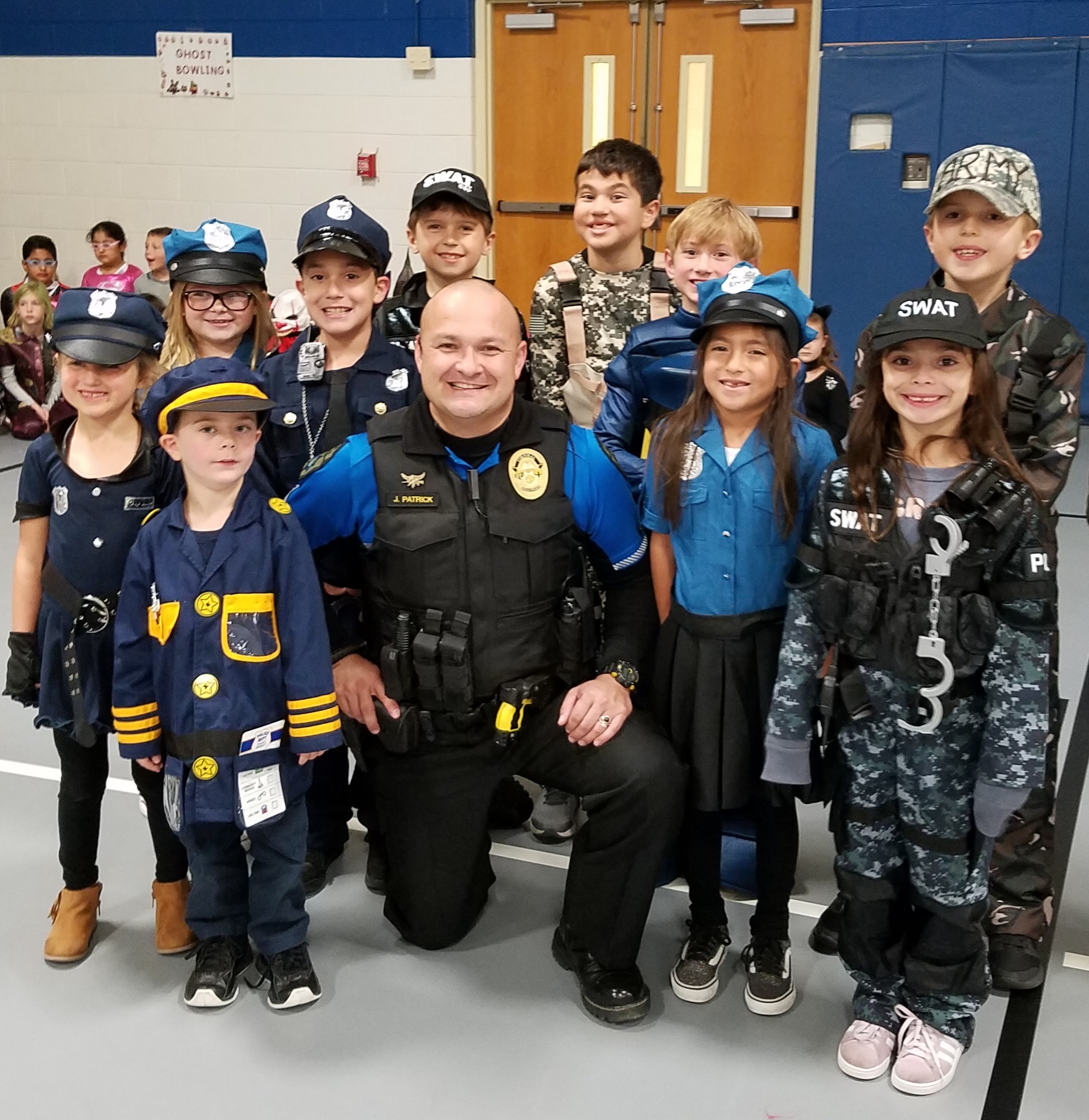 Peifer students celebrate our local policemen on Halloween 2018!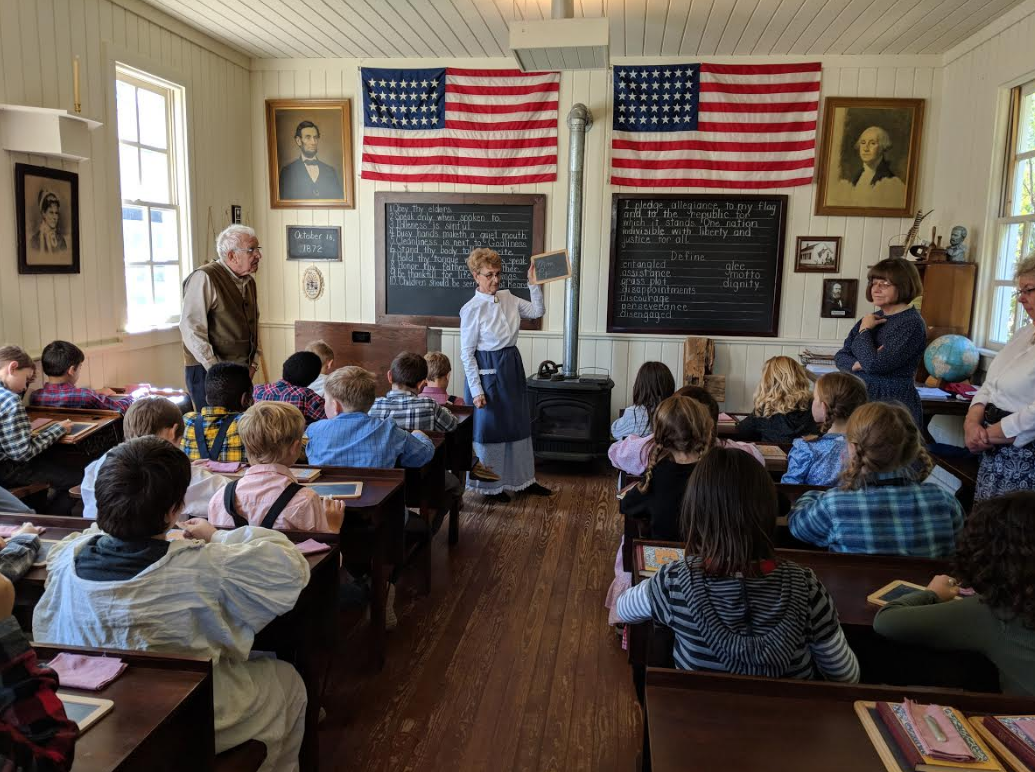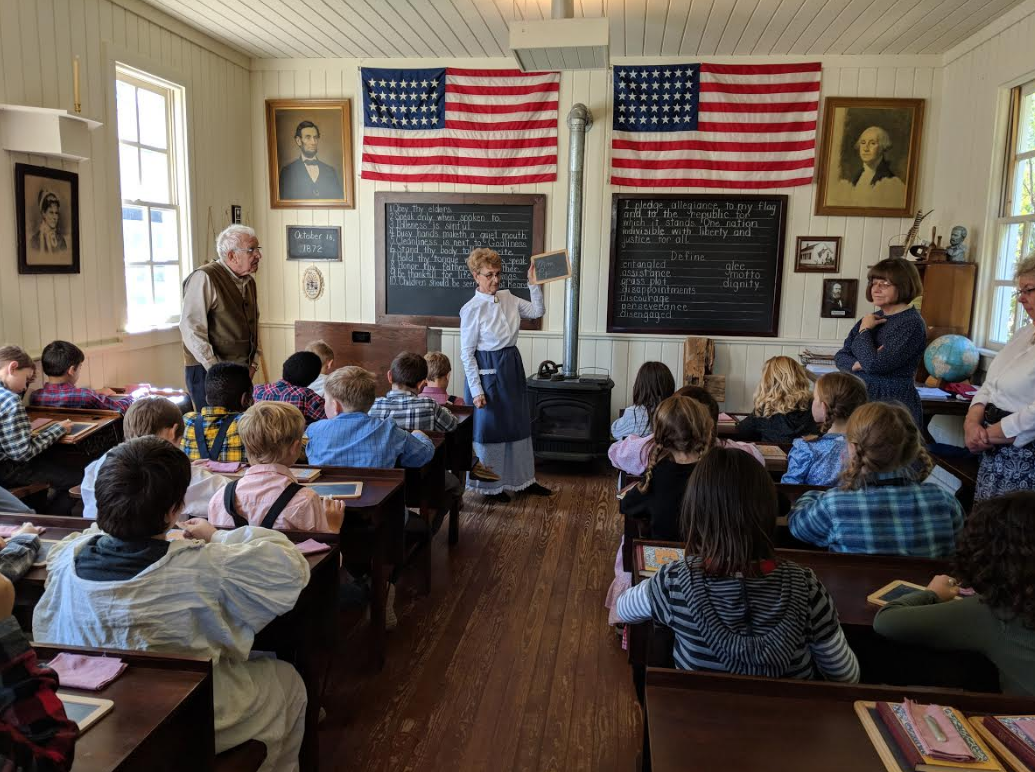 Homan 4th graders stepped back in time to experience what a typical school day for a local pioneer child would have been like in 1872. Instructing the students were former LC employees Marge Woldt and Dave Andrew and Sandi Sidock.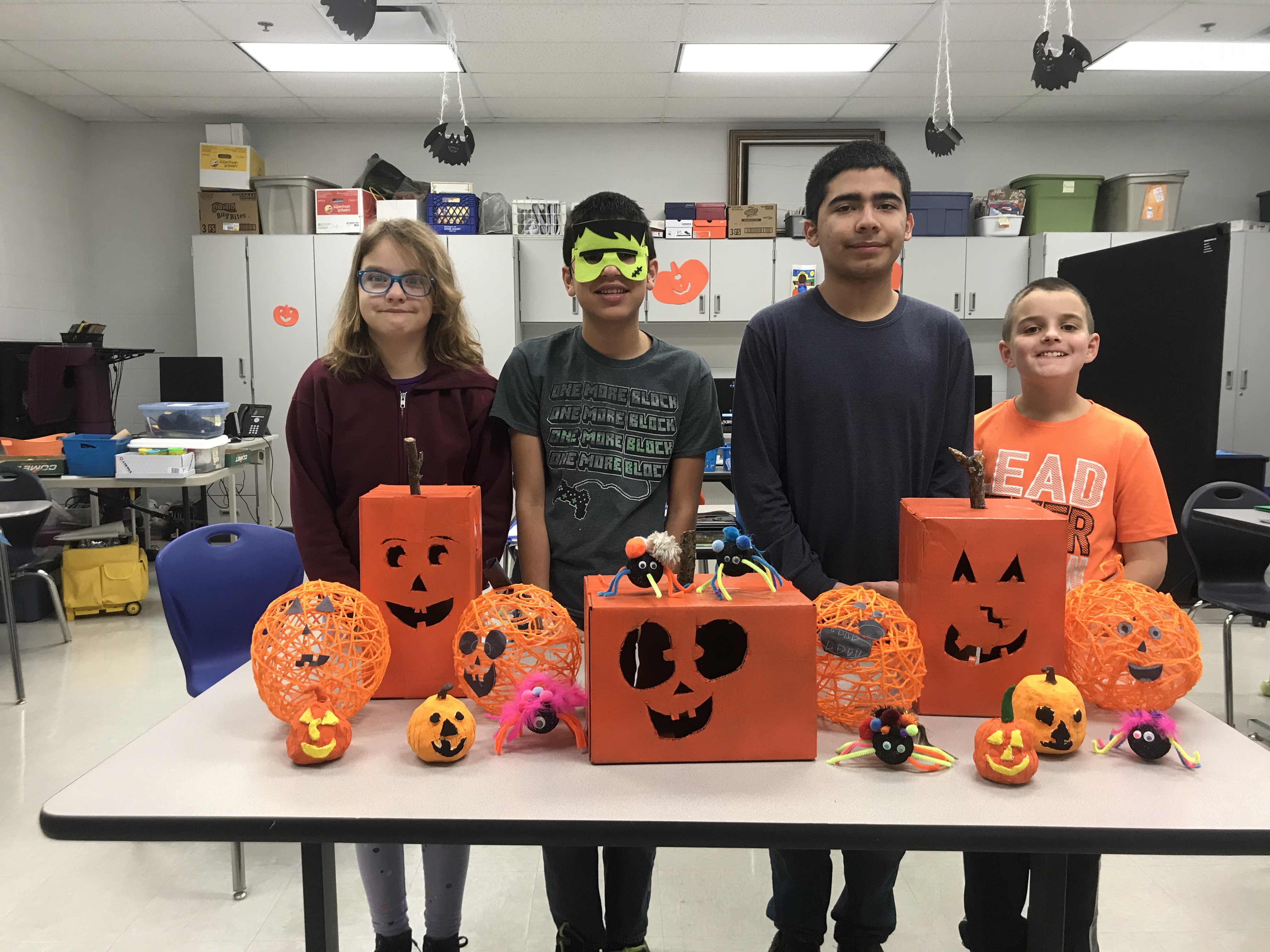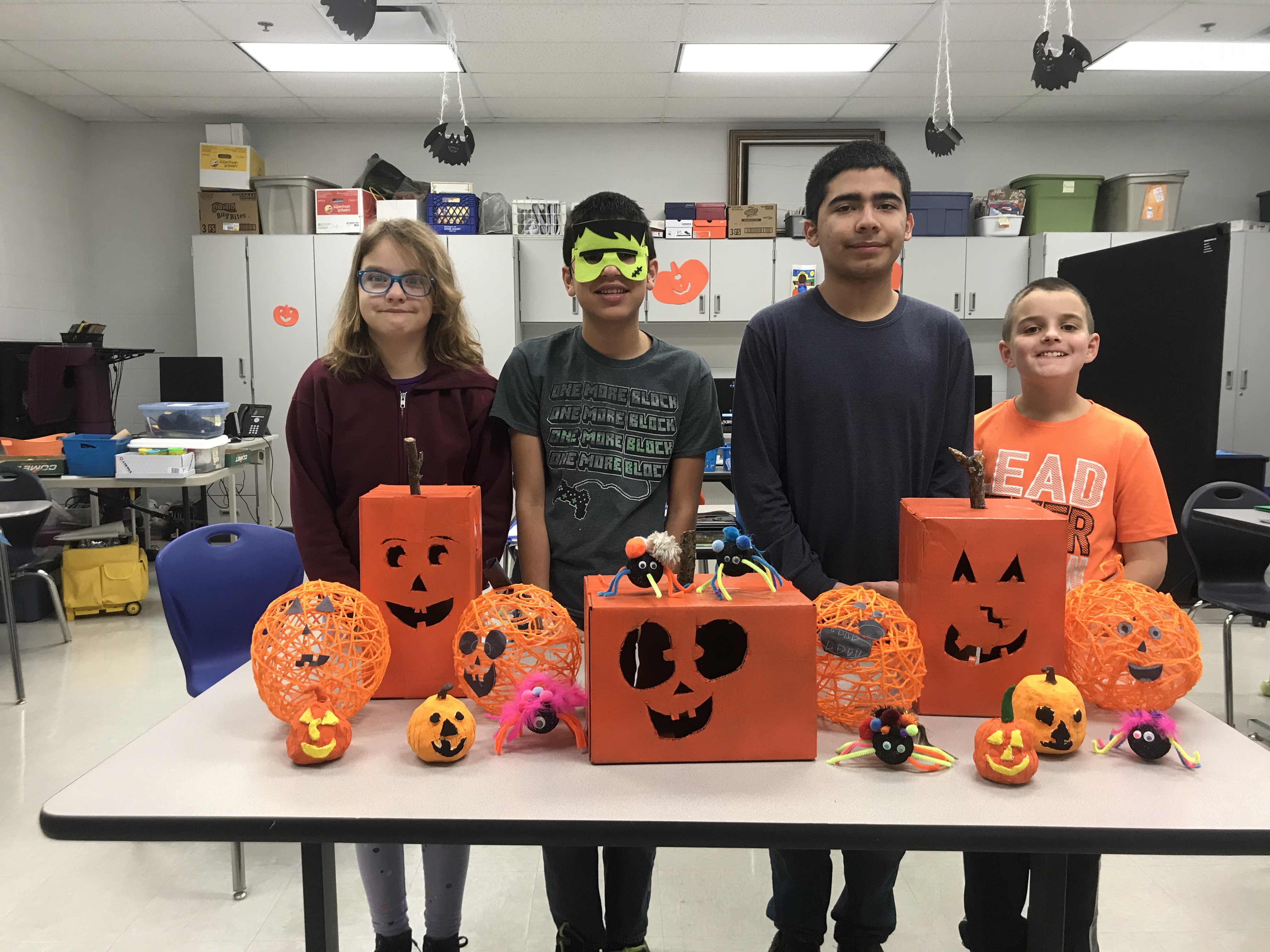 Students from Ms. Chandler's class created some awesome Halloween art work.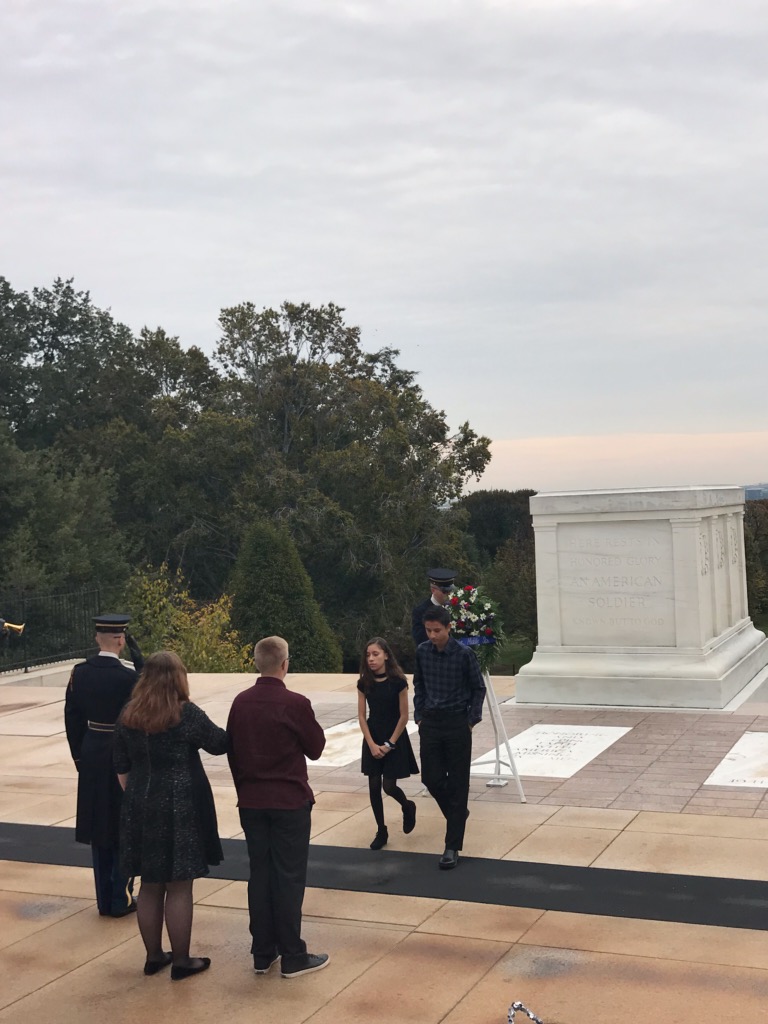 Kahler Middle School had 77 8th graders attend the annual Washington, D.C. trip this Fall Break. Students Lauren Fischer, Jack Correa, Nyah Gomez, and Zachary Fliszar-Tatgenhorst had the honor of representing Kahler in the Wreath Laying Ceremony at Tomb of the Unknown Soldier at Arlington National Cemetery.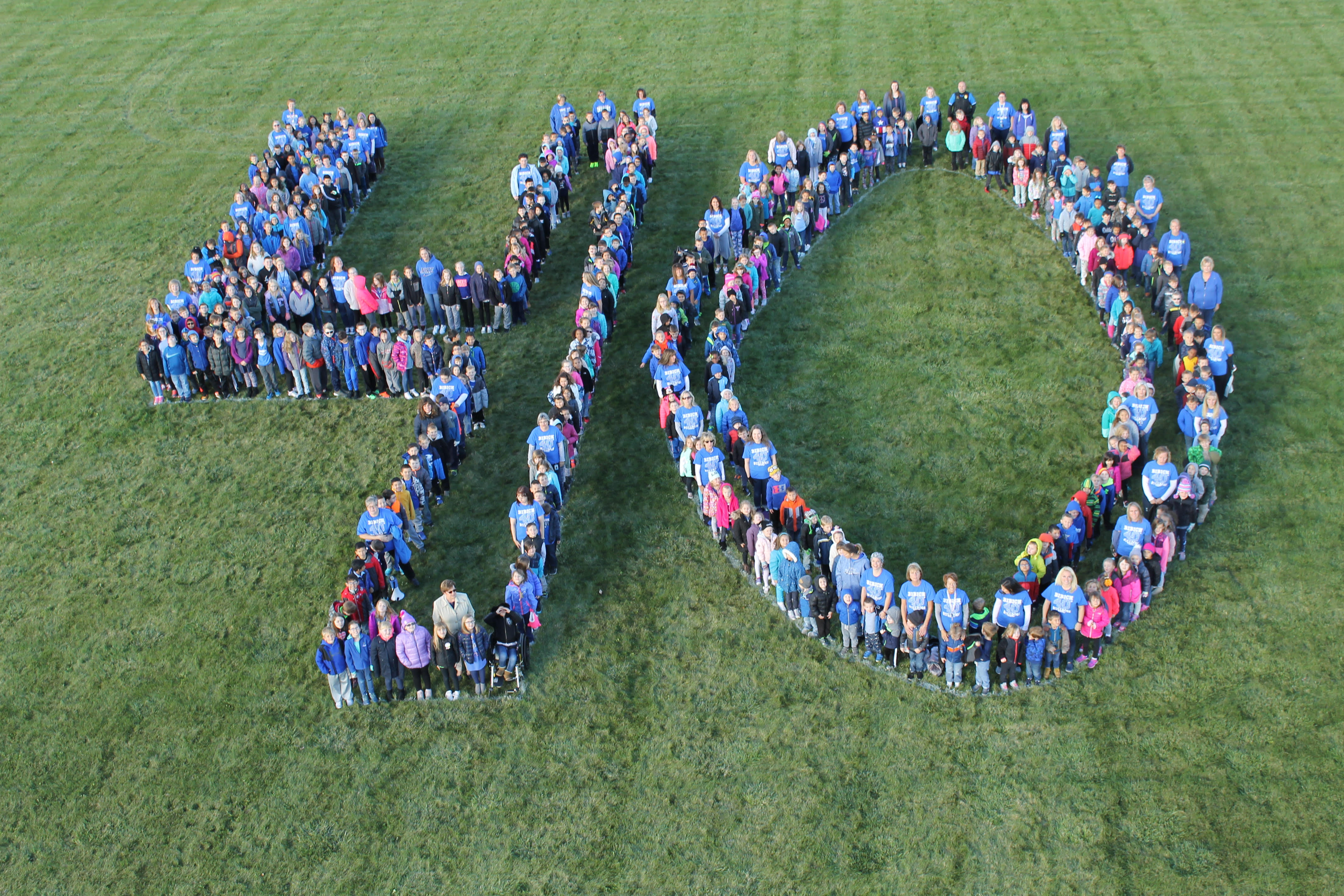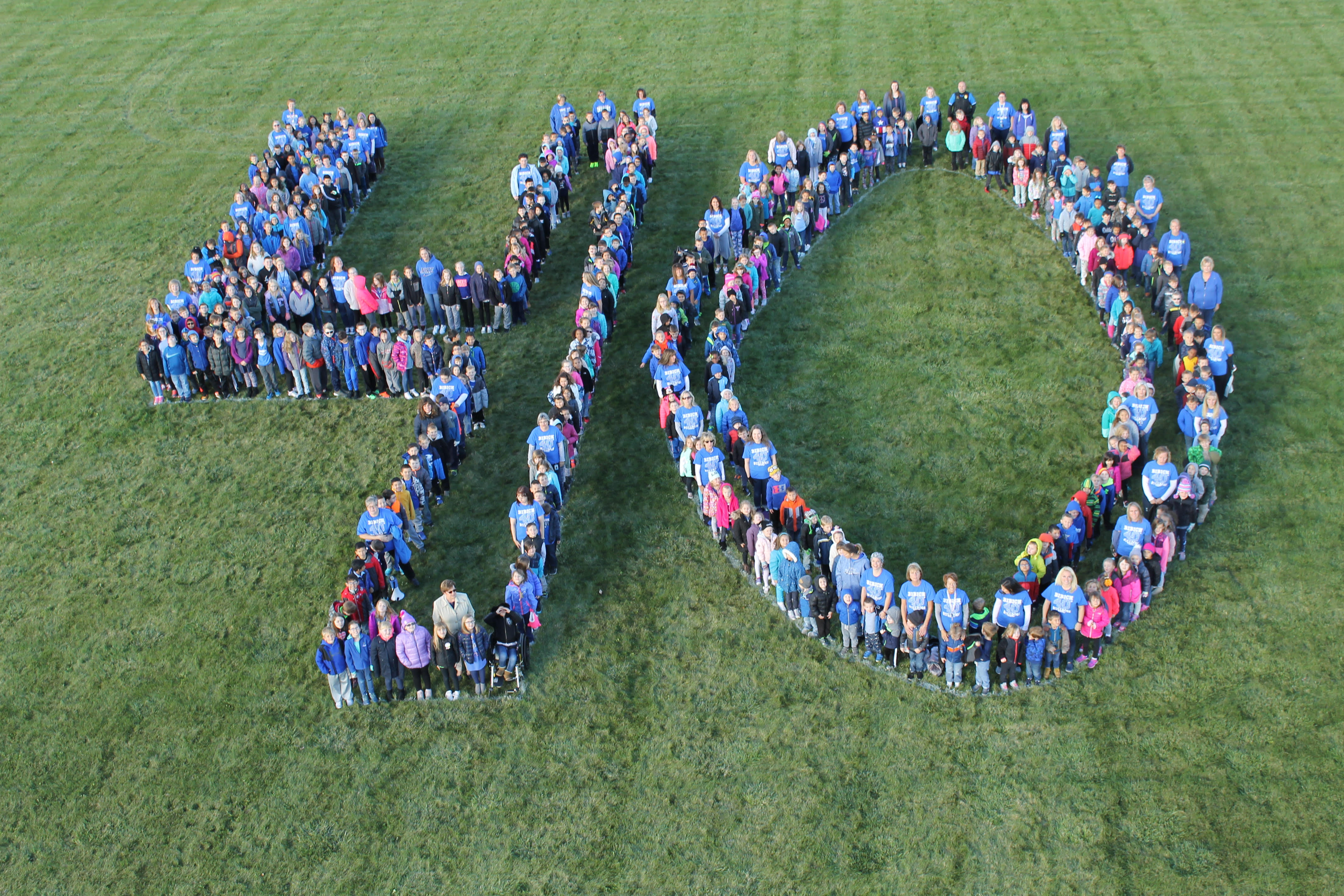 Bibich students and staff celebrate the school's 40th anniversary, 1978-2018.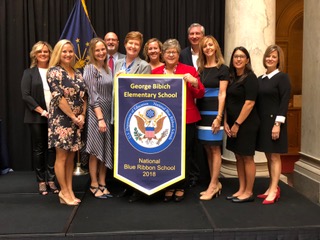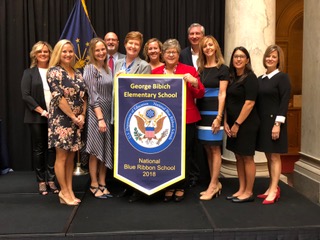 Mrs. Logan and a representative team of teachers proudly accept the National Blue Ribbon School banner from State Superintendent of Public Instruction, Dr. Jennifer McCormick on Tuesday October 2, 2018 at the Statehouse.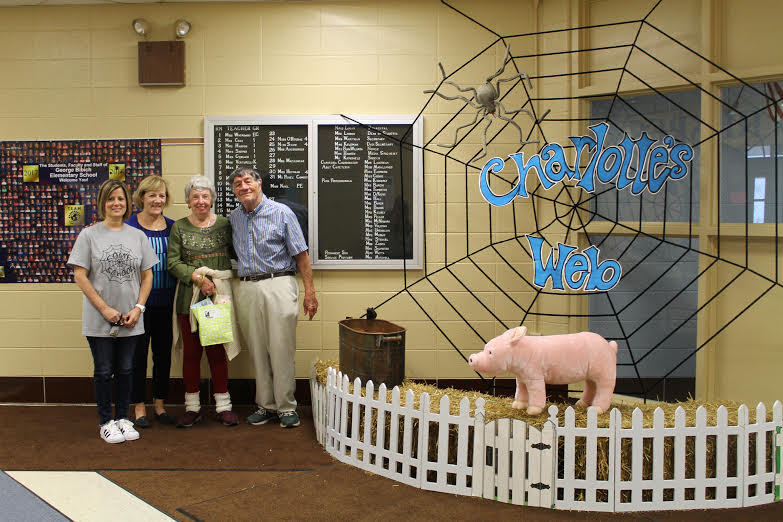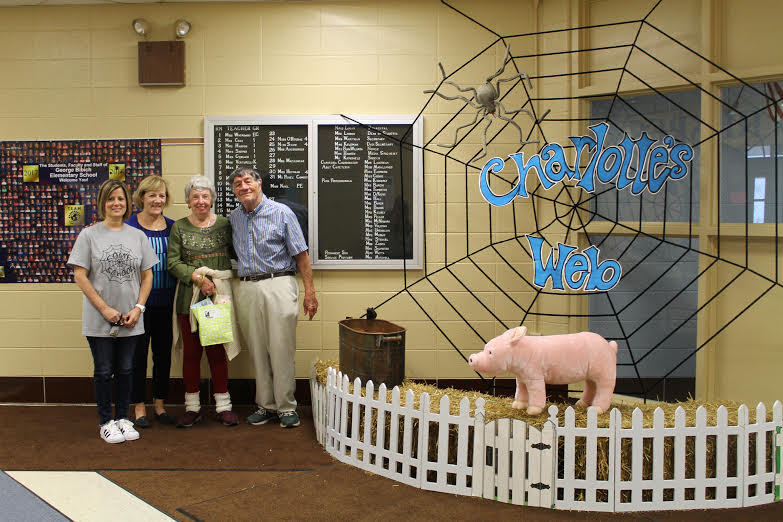 Bibich School received a donation from Dyer Presbyterian Church for the One District, One Book initiative. Mrs. Nancy Mackowiak coordinated the program for Bibich. She is pictured here with guests from the church, Mrs. Chekaluk and Mr. and Mrs. Tennant.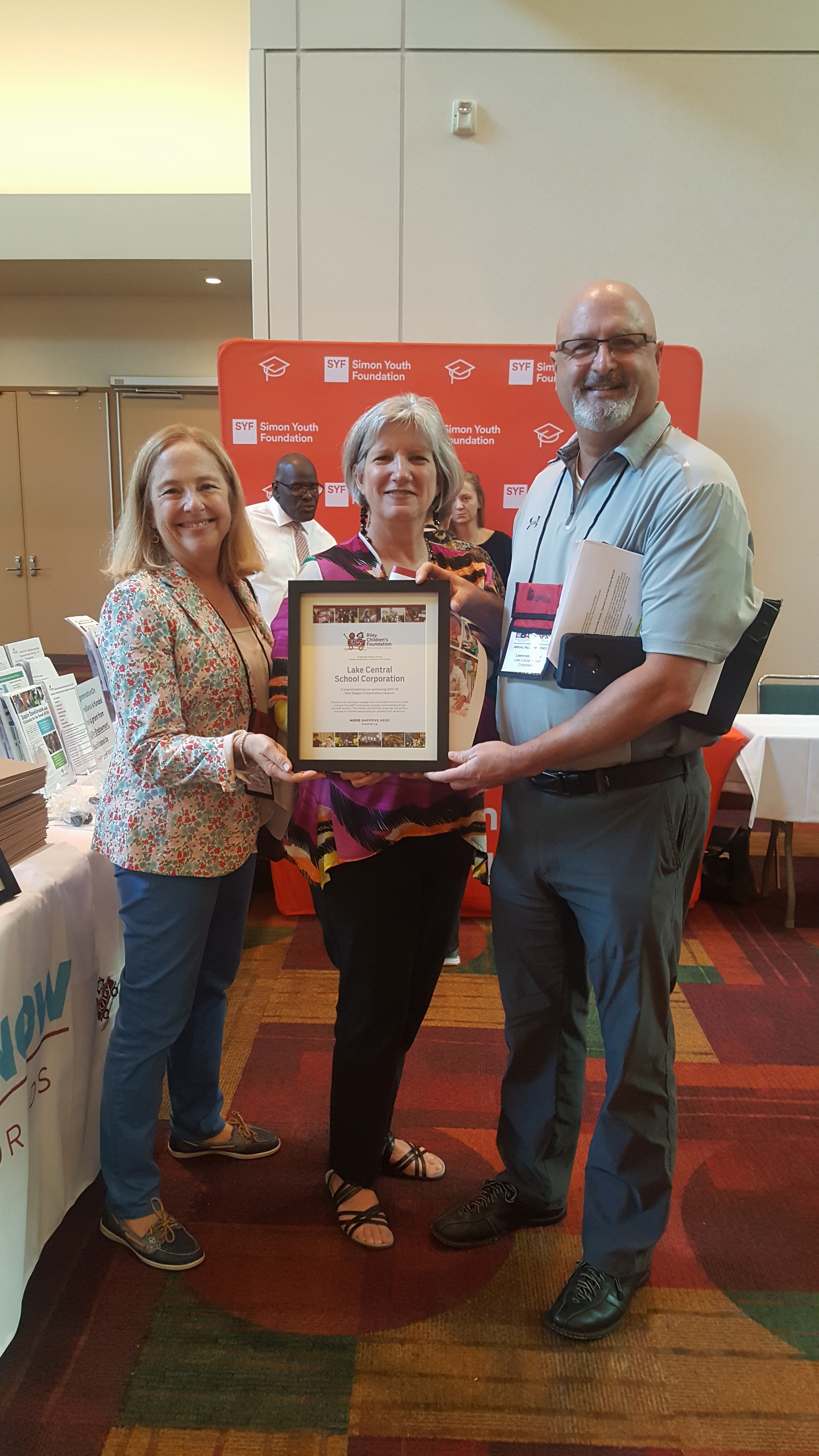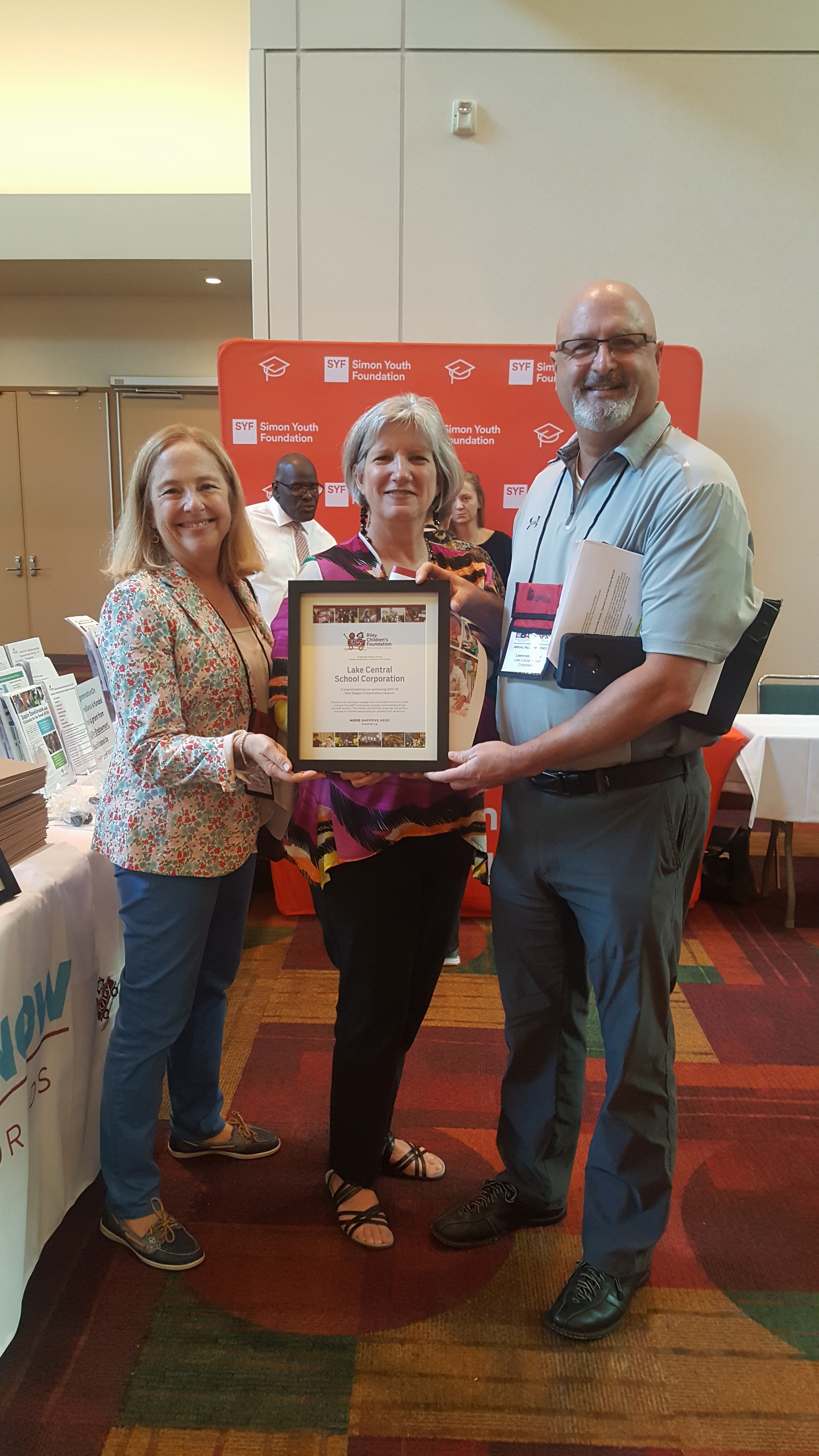 Dr. Veracco and Mrs. Mucha proudly accept the Red Wagon plaque from Riley Hospital Administrator Susan Miles.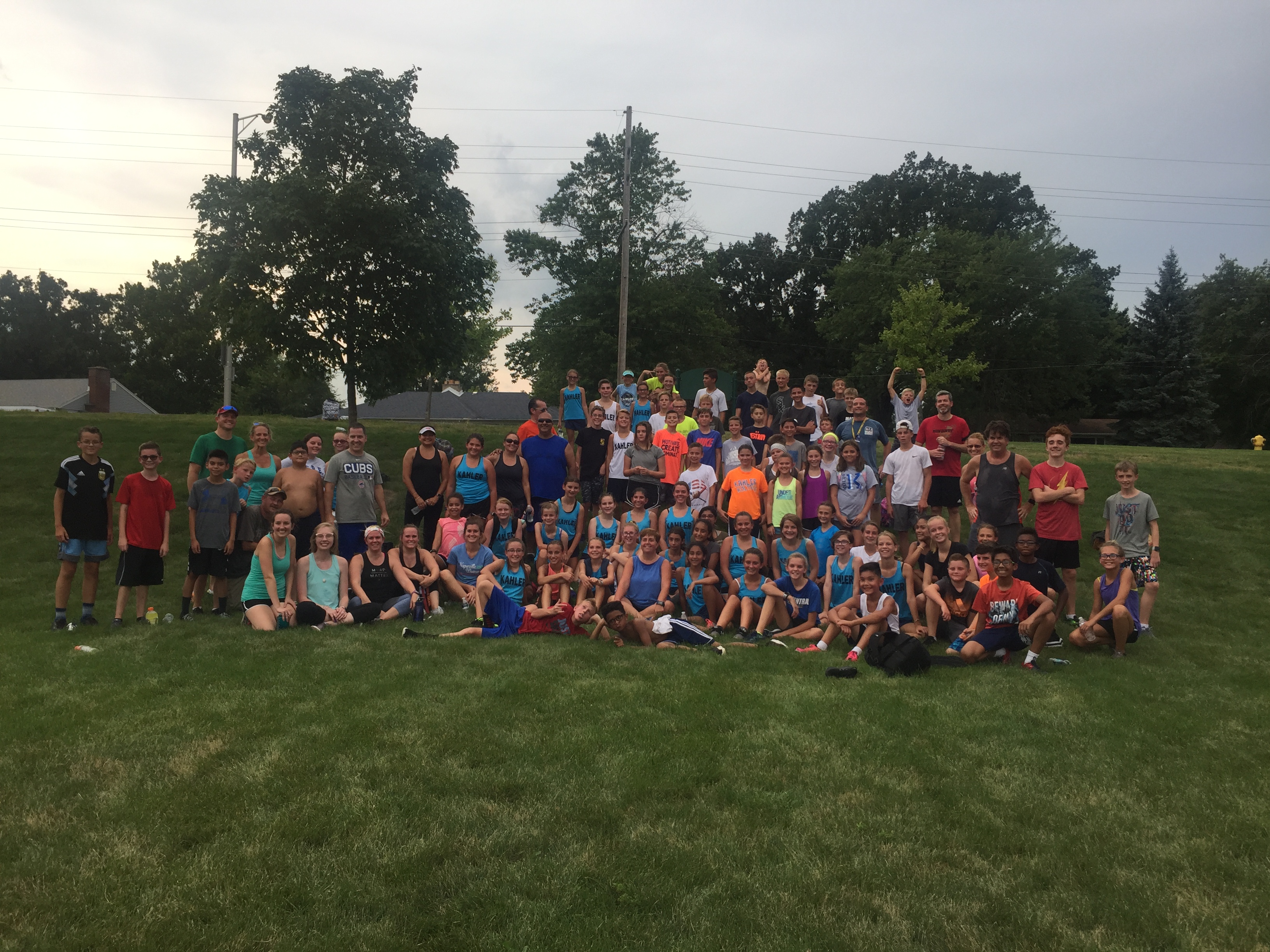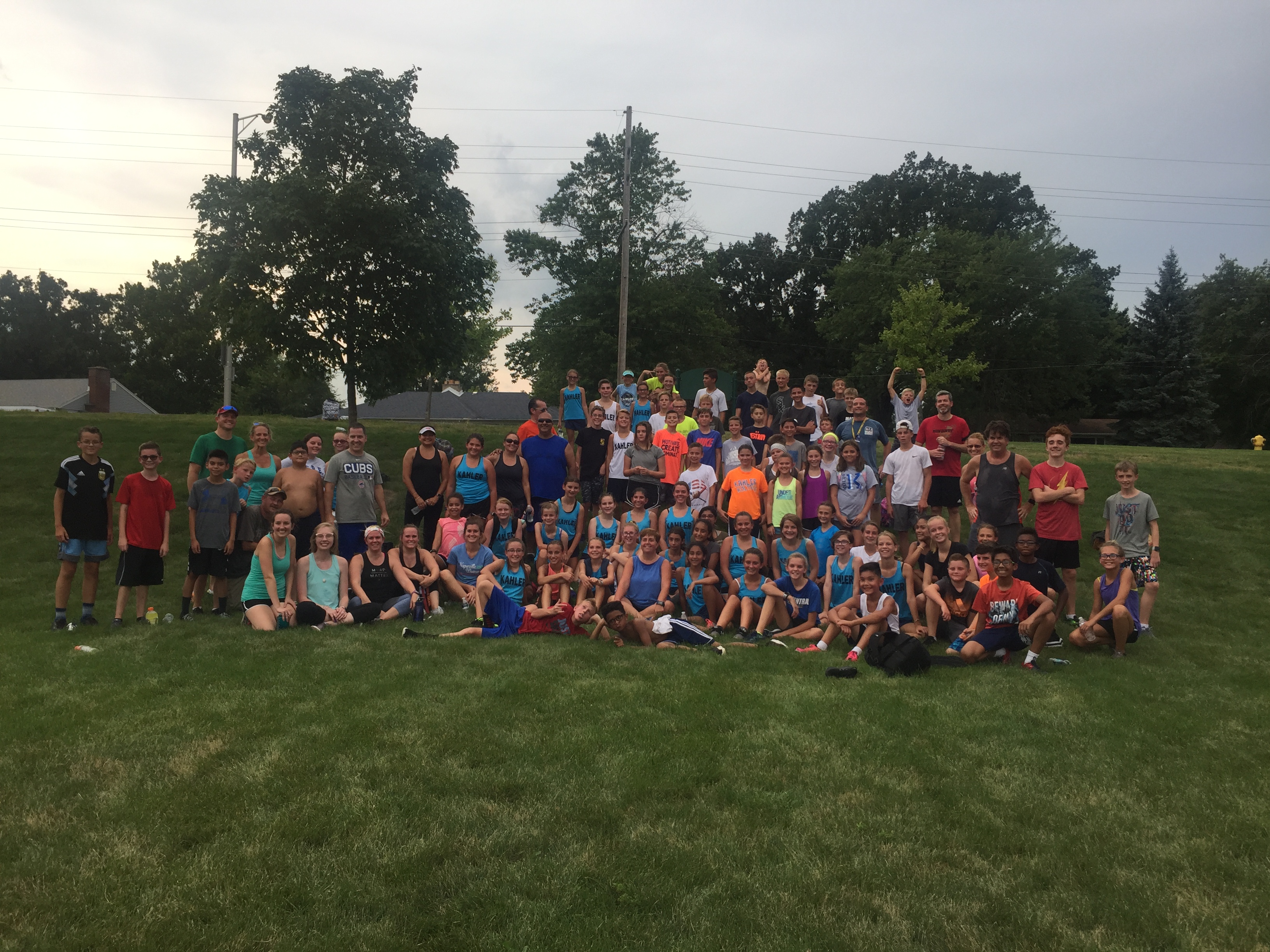 The first annual Parents and Teacher versus Kahler Cross Country Team Invitational.