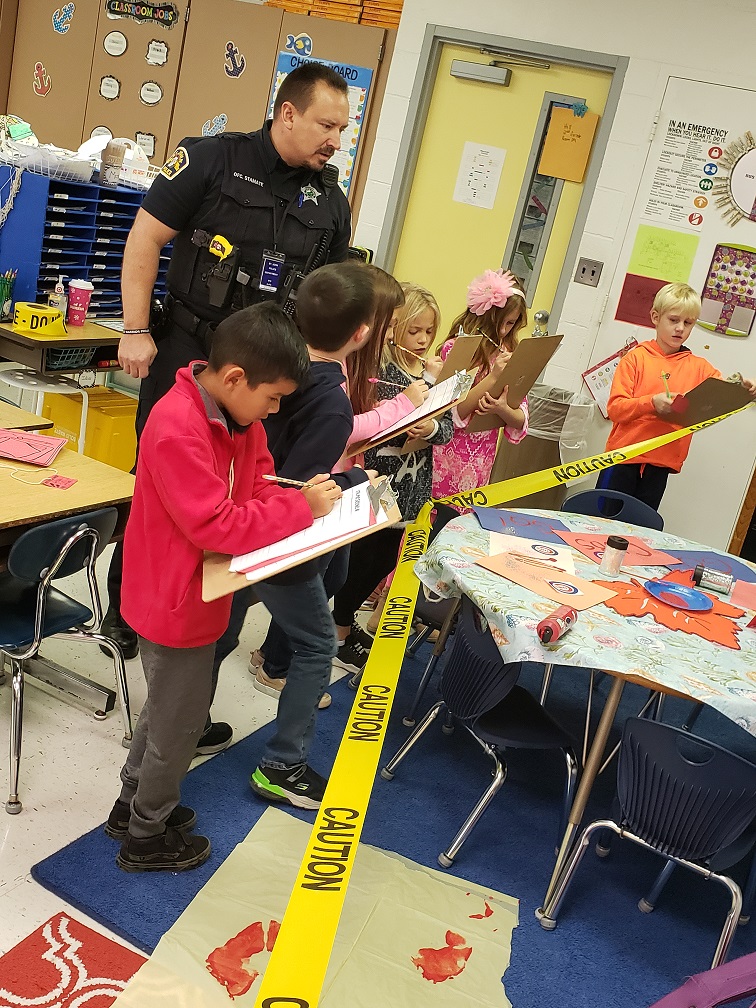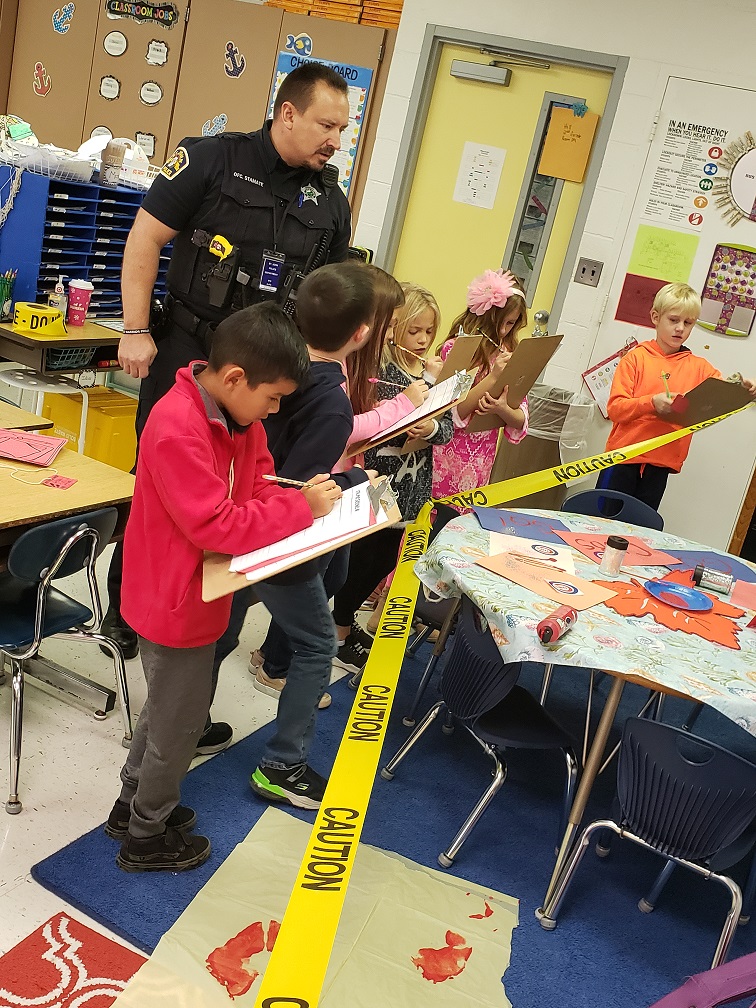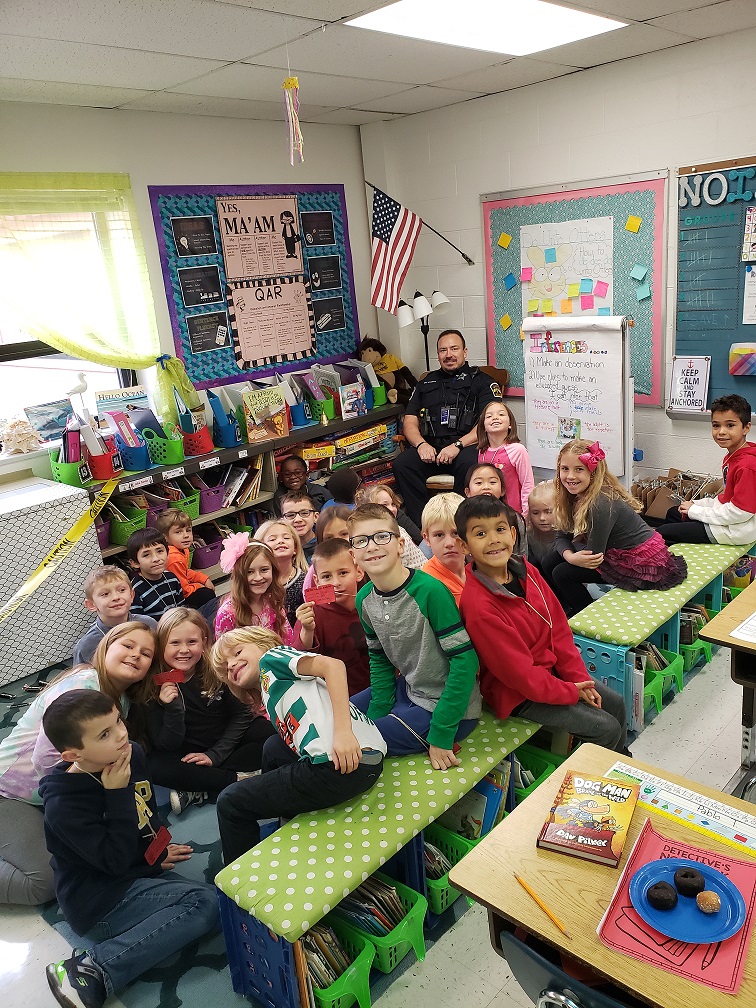 Mrs. Hill's students at Kolling are taught how police use inference at a crime scene by Lake Central SRO Nick Stamate.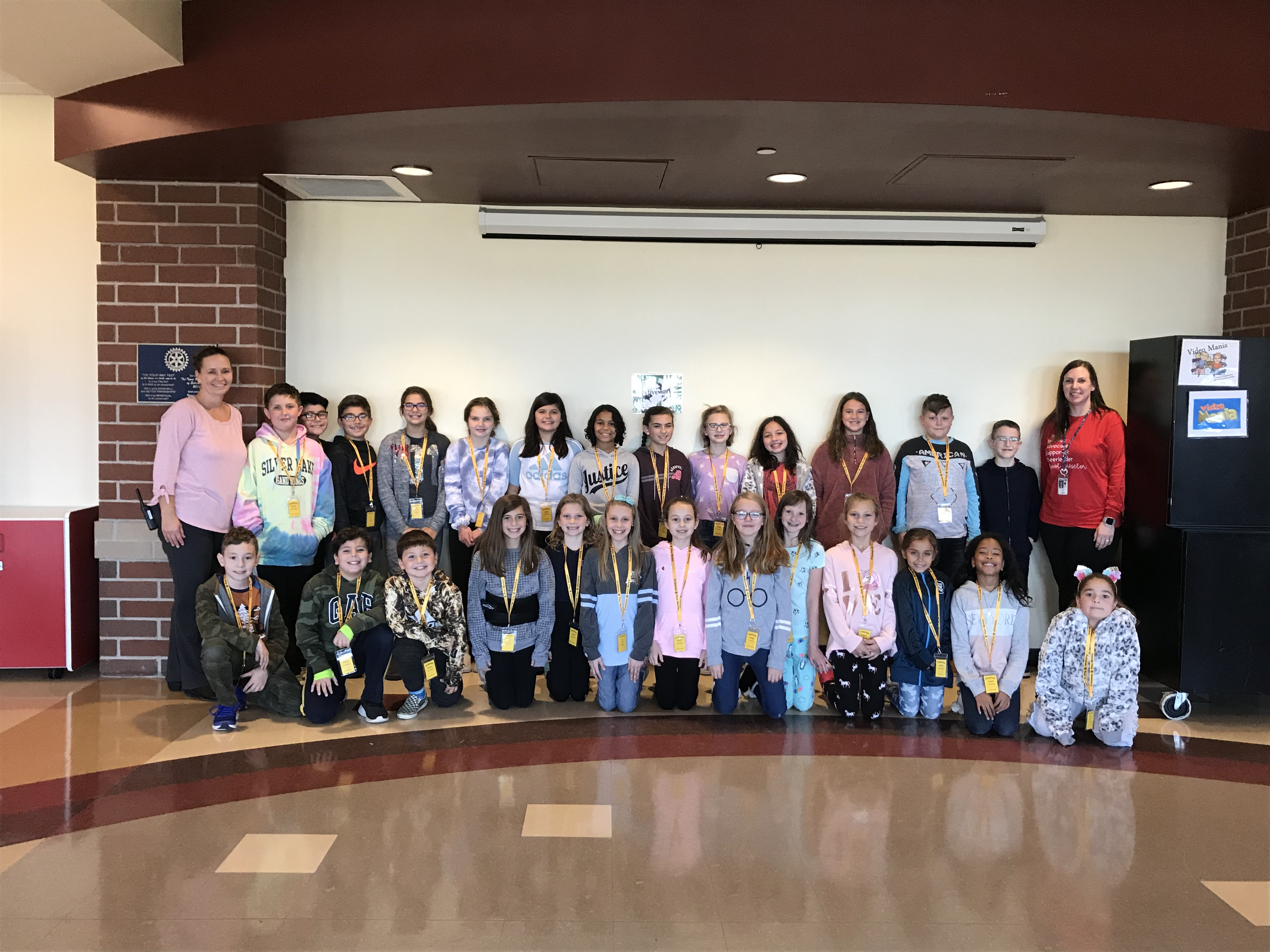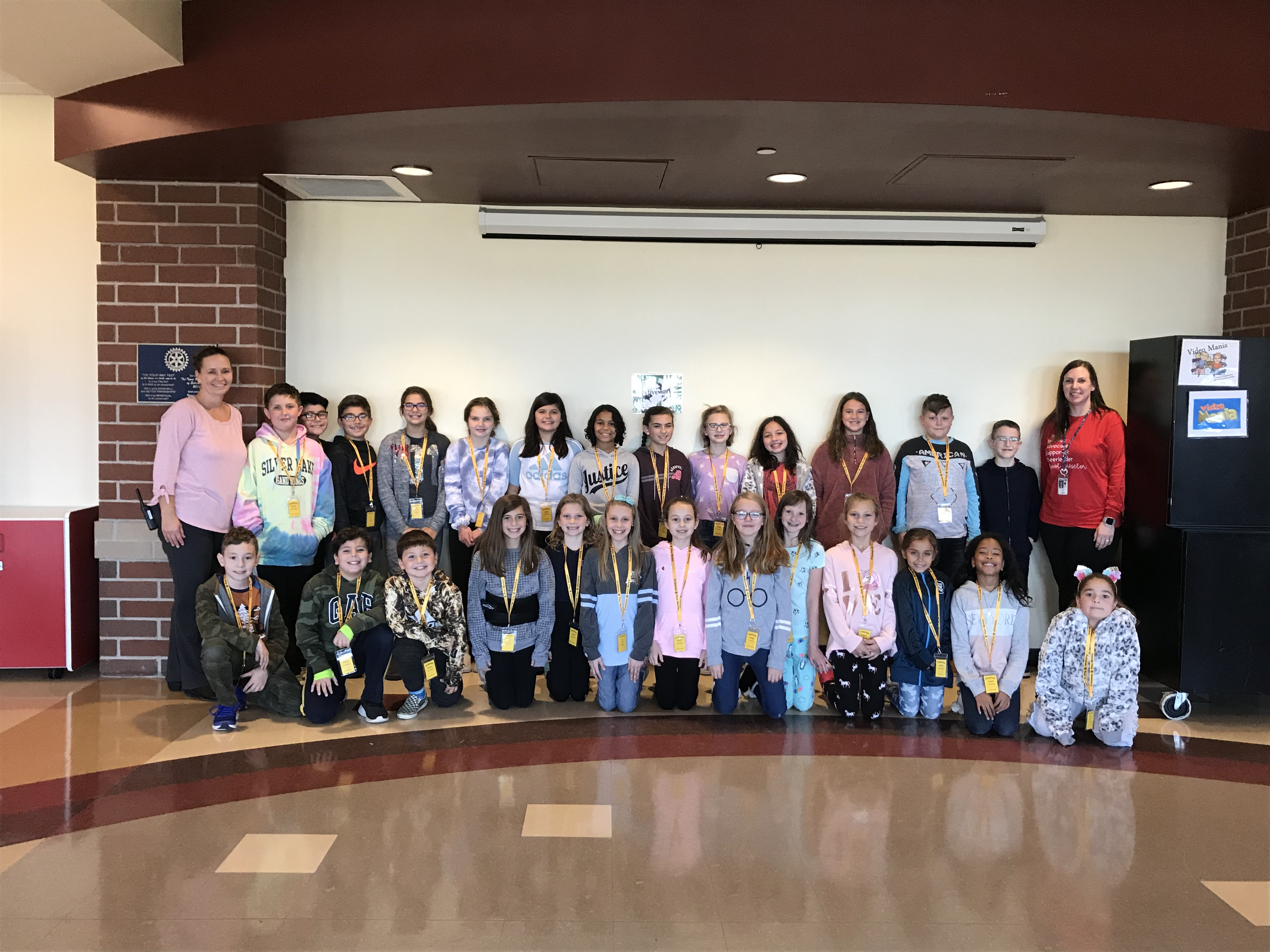 Congratulations to our Protsman Grade 4 Paws Peer Mentors! They have completed their training program and are ready to begin mentoring other students throughout the building.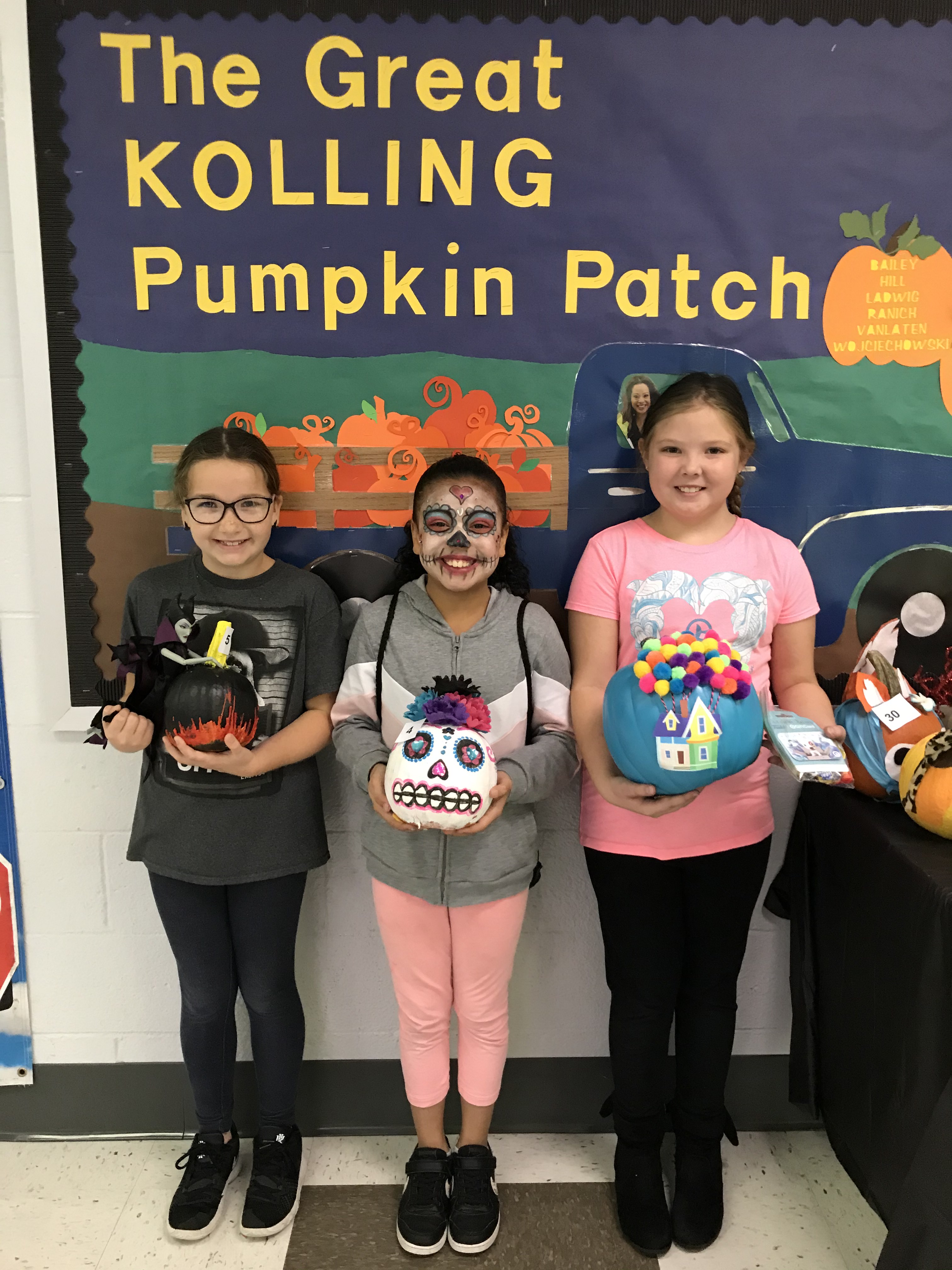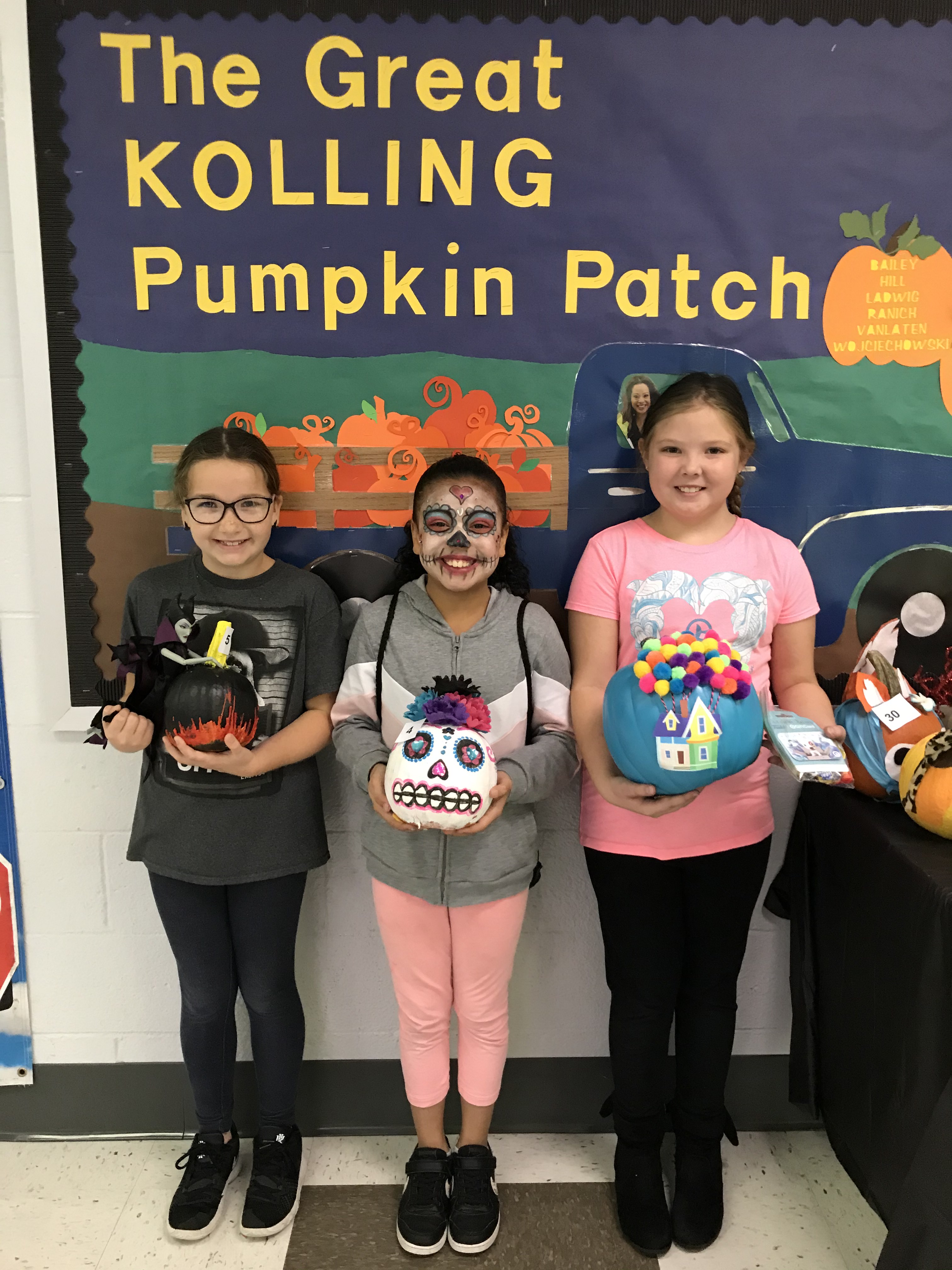 Congratulations to Kolling's 4th Grade PTO Pumpkin Contest winners!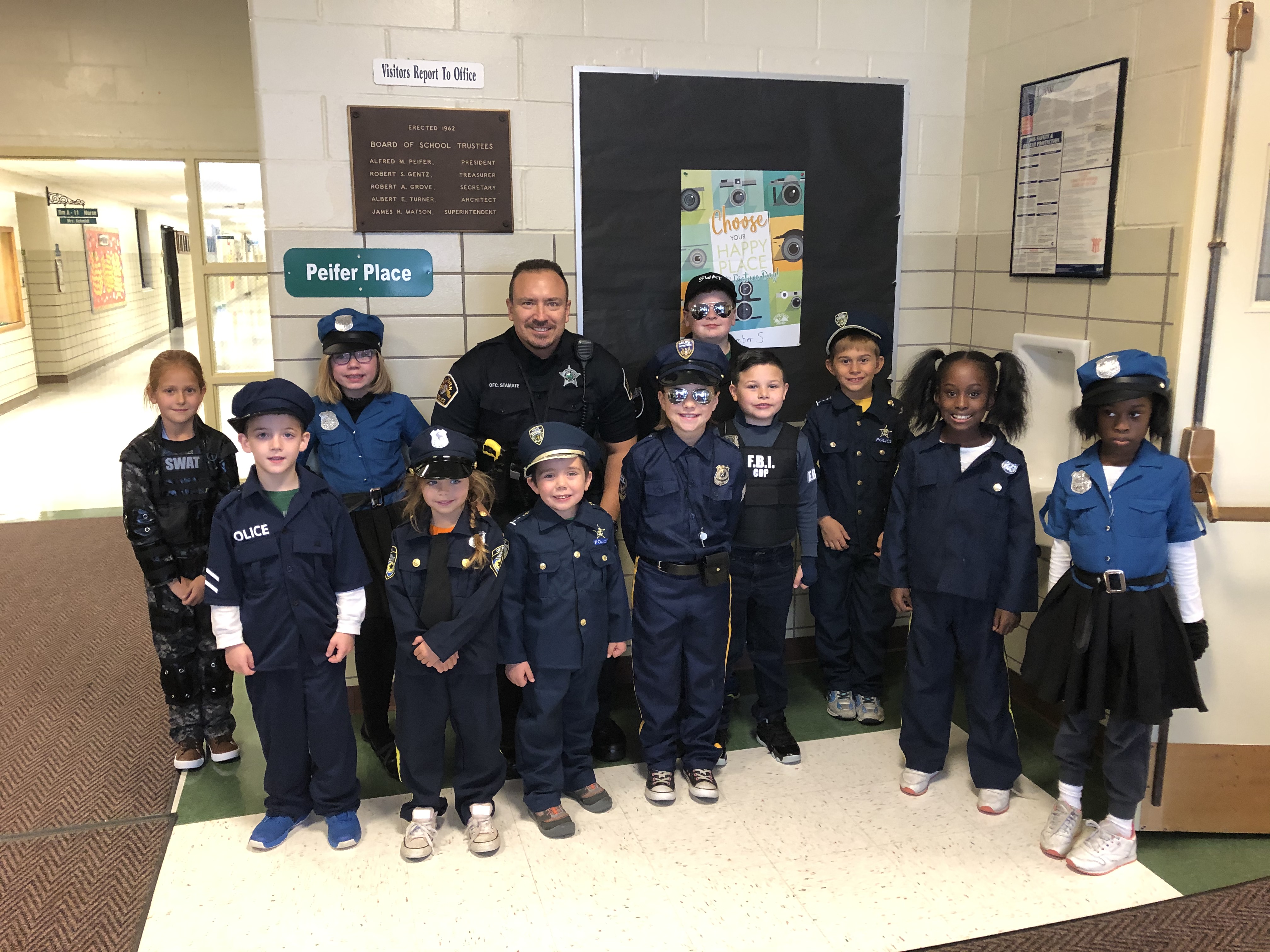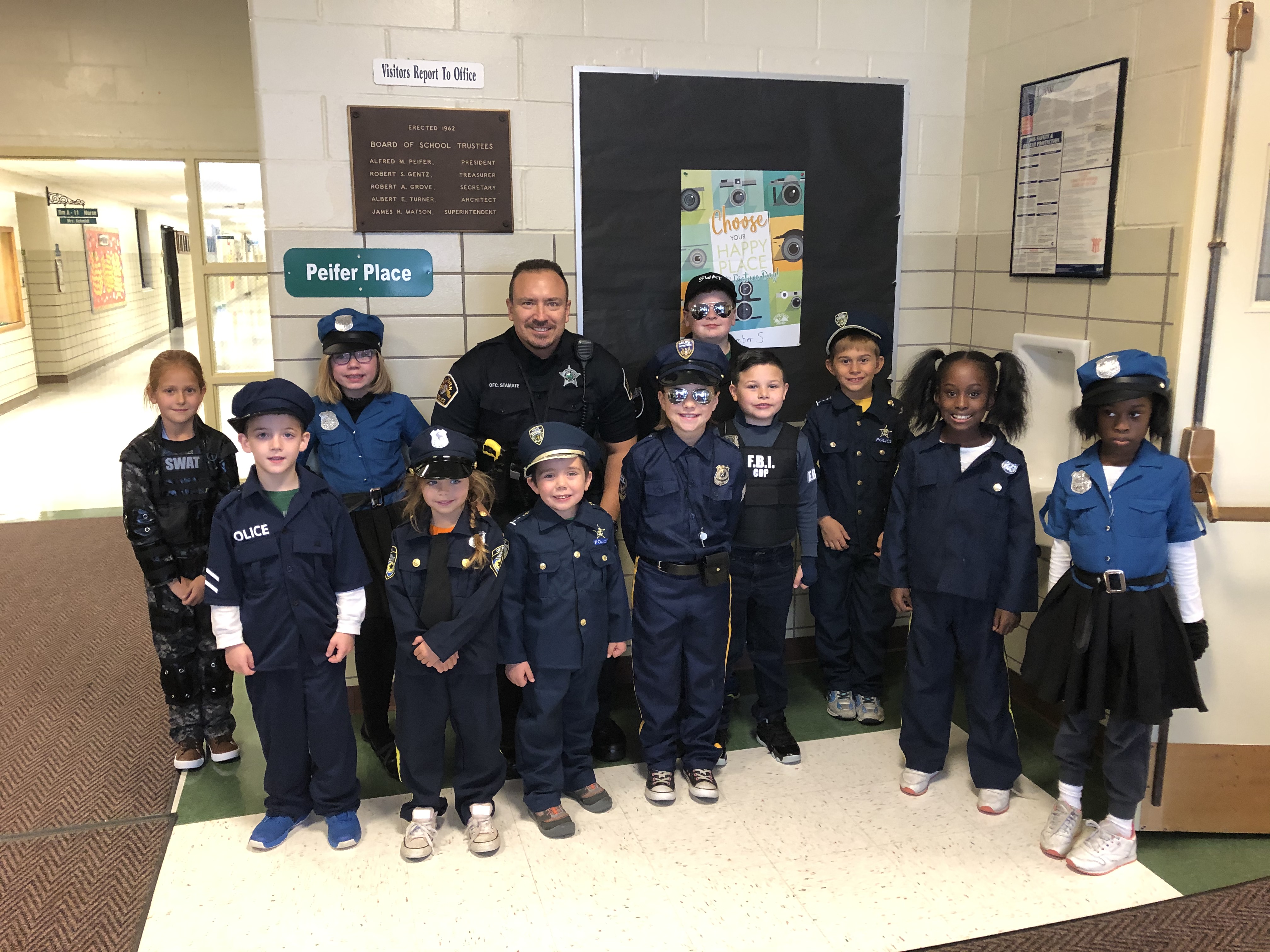 Officer Nick and Officer Nick "Wannabes" at Peifer on Halloween.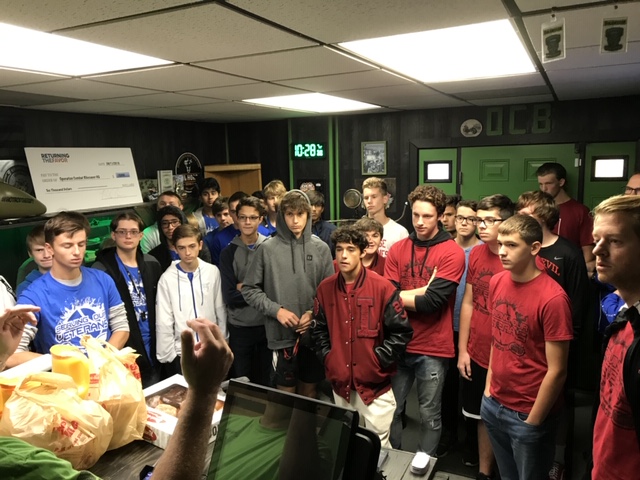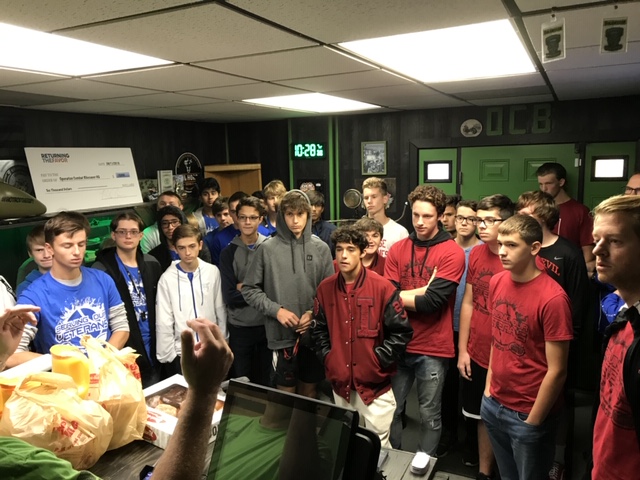 The Lake Central Boy's tennis team met with the Lowell tennis team to travel to Operation Combat Bike Saver on Sunday, October 20th to give over $2,500 in donations to help Veterans.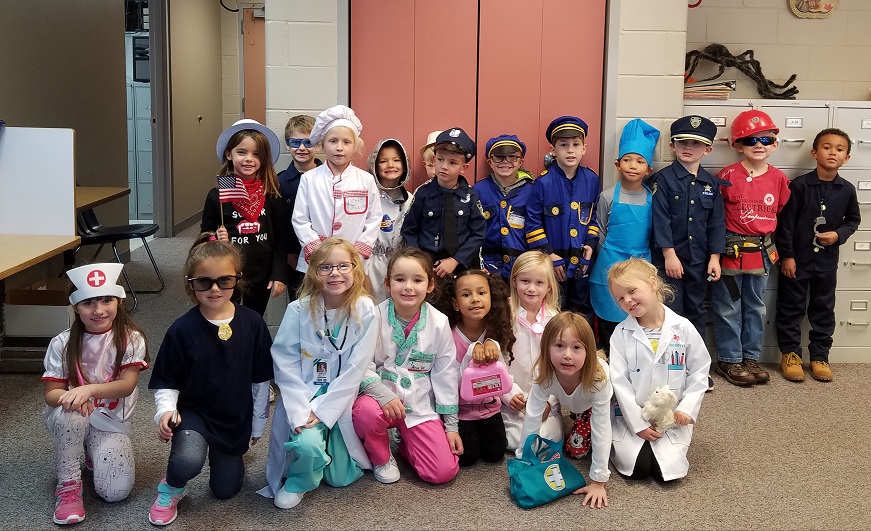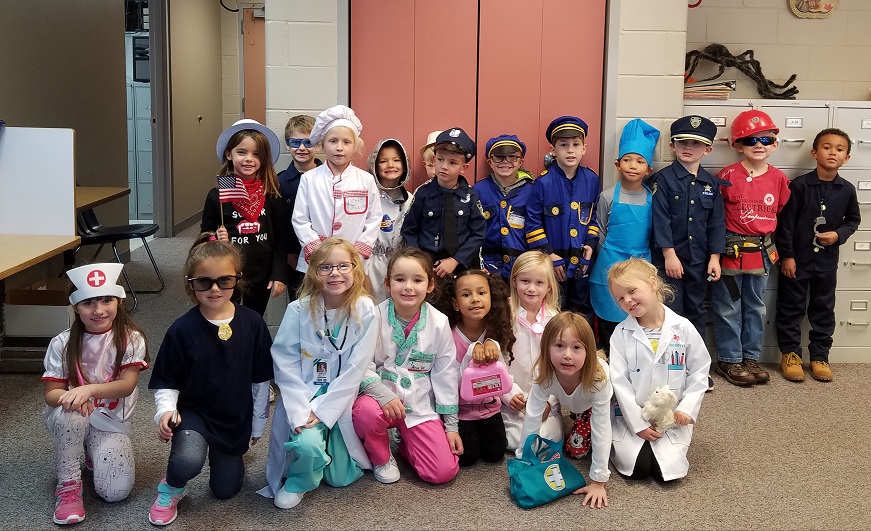 Mrs. Waechter's kindergarten class celebrates Community Helpers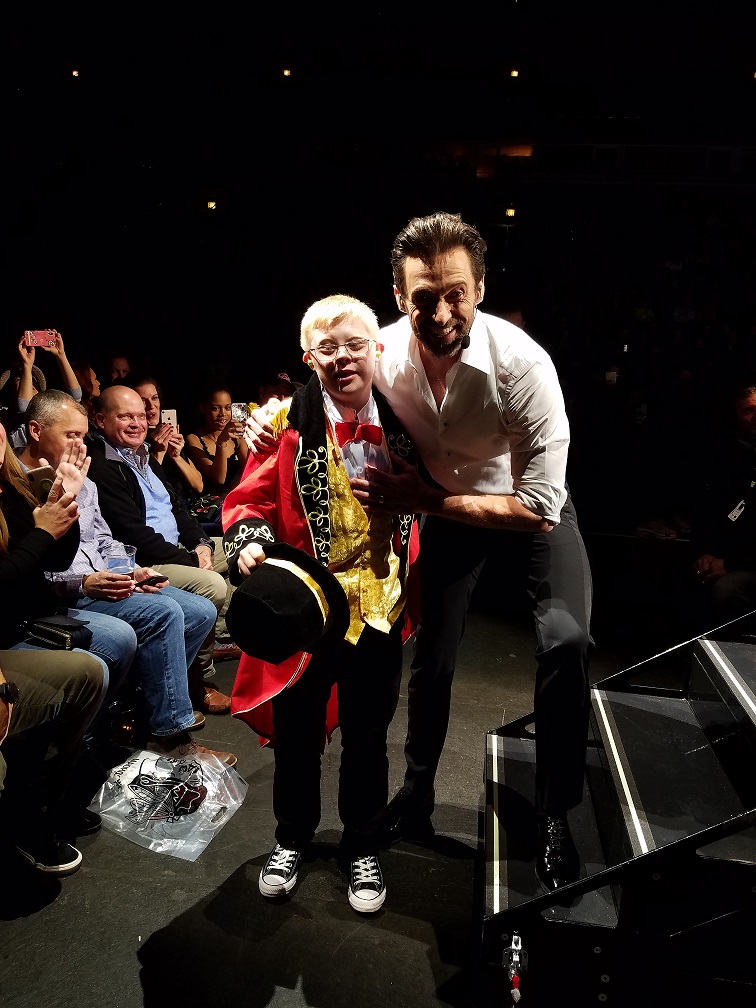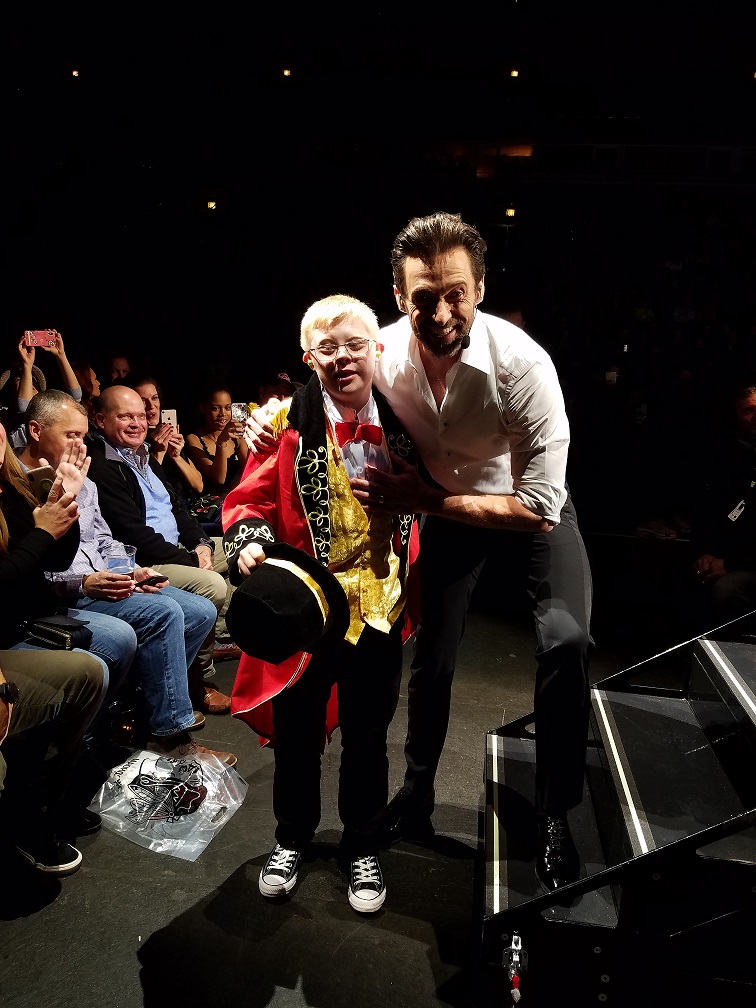 Lake Central High School student Zach Millard brushed elbows with famous "Music Man" Hugh Jackman at his show on October 11, 2019.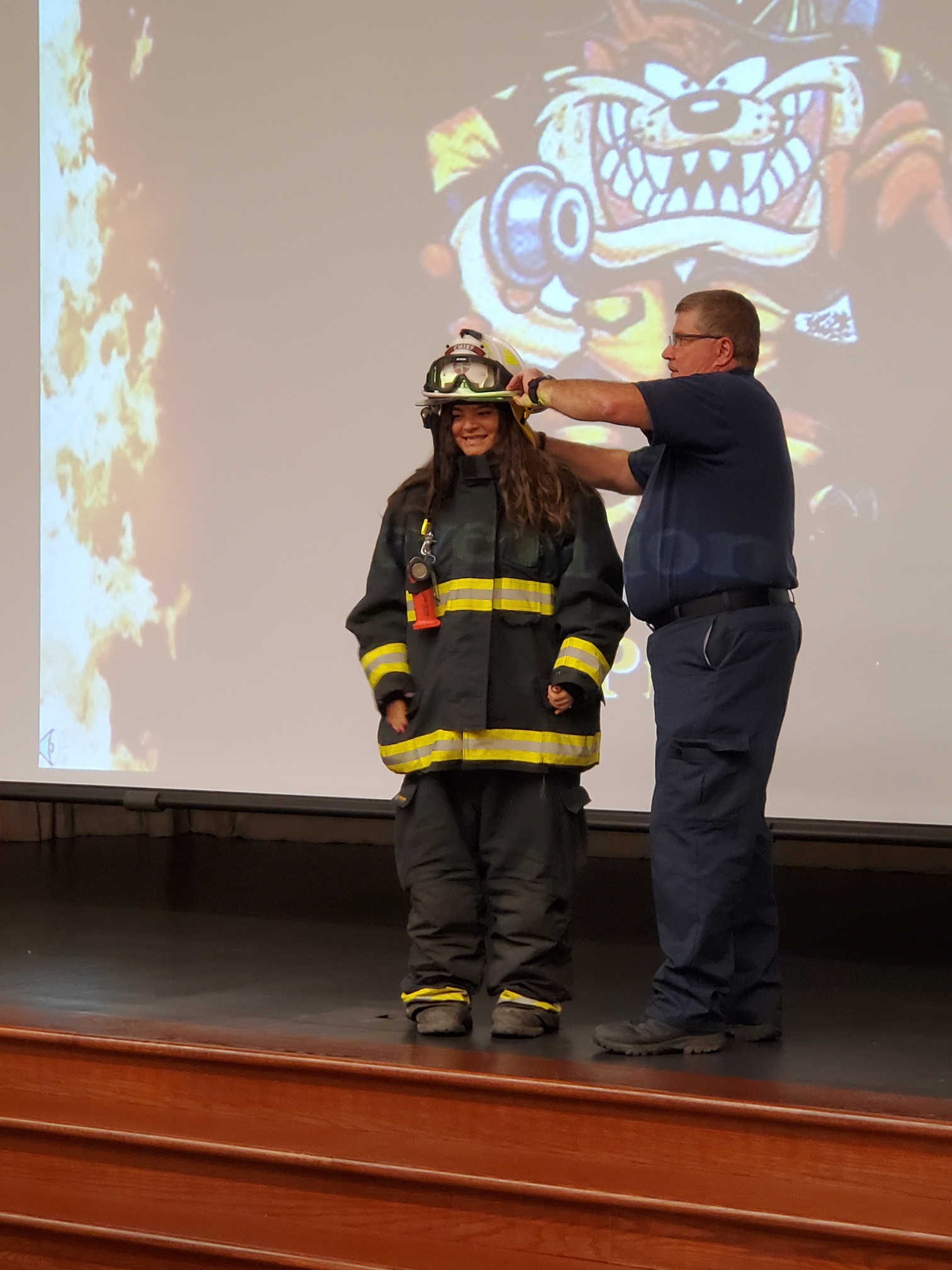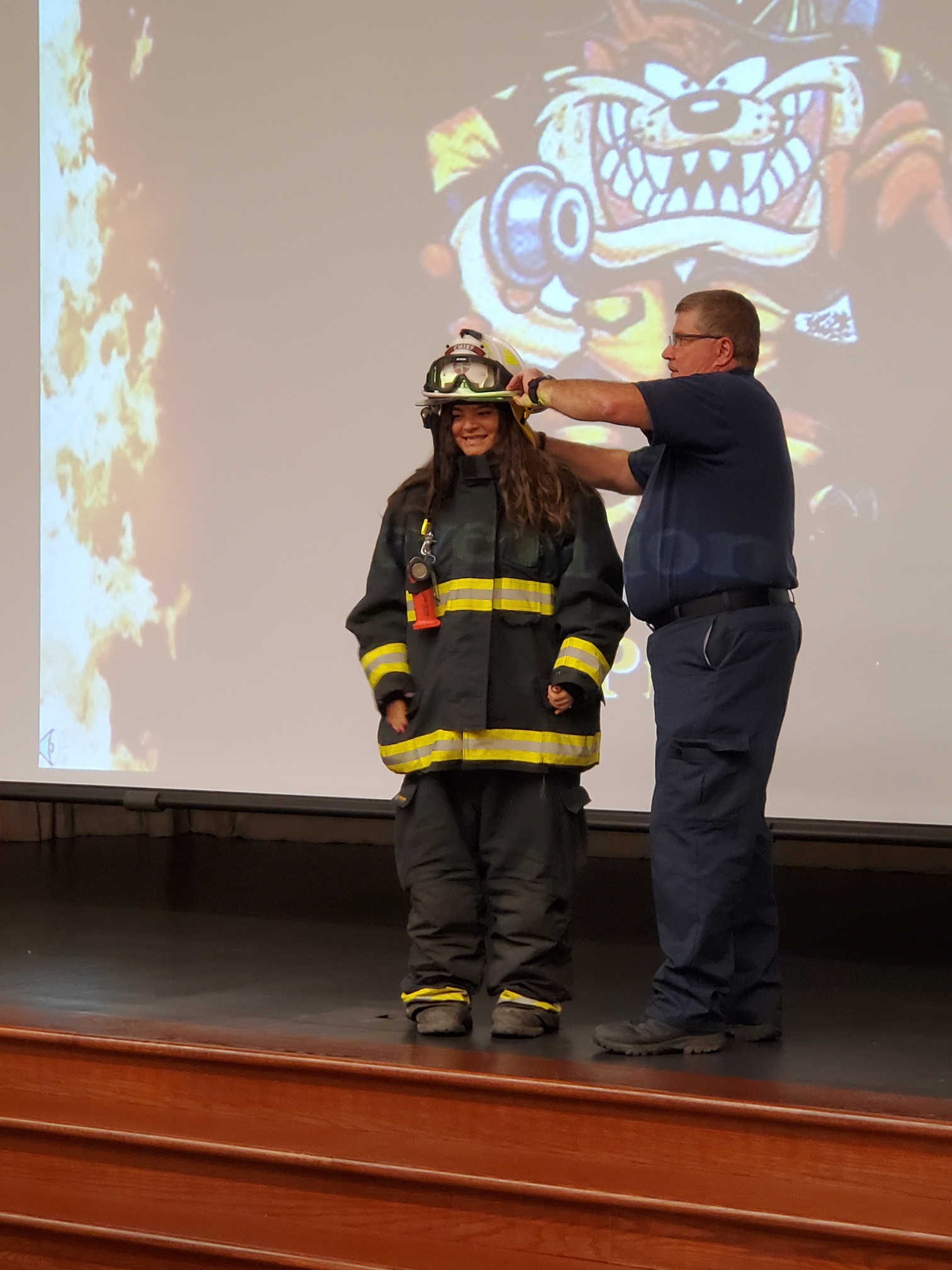 Protsman Kindergarten teacher Melissa Ballenger gets to try on protective fire gear with assistance from Dyer FD Chief Thad Stutler during a fire safety presentation on October 7, 2019.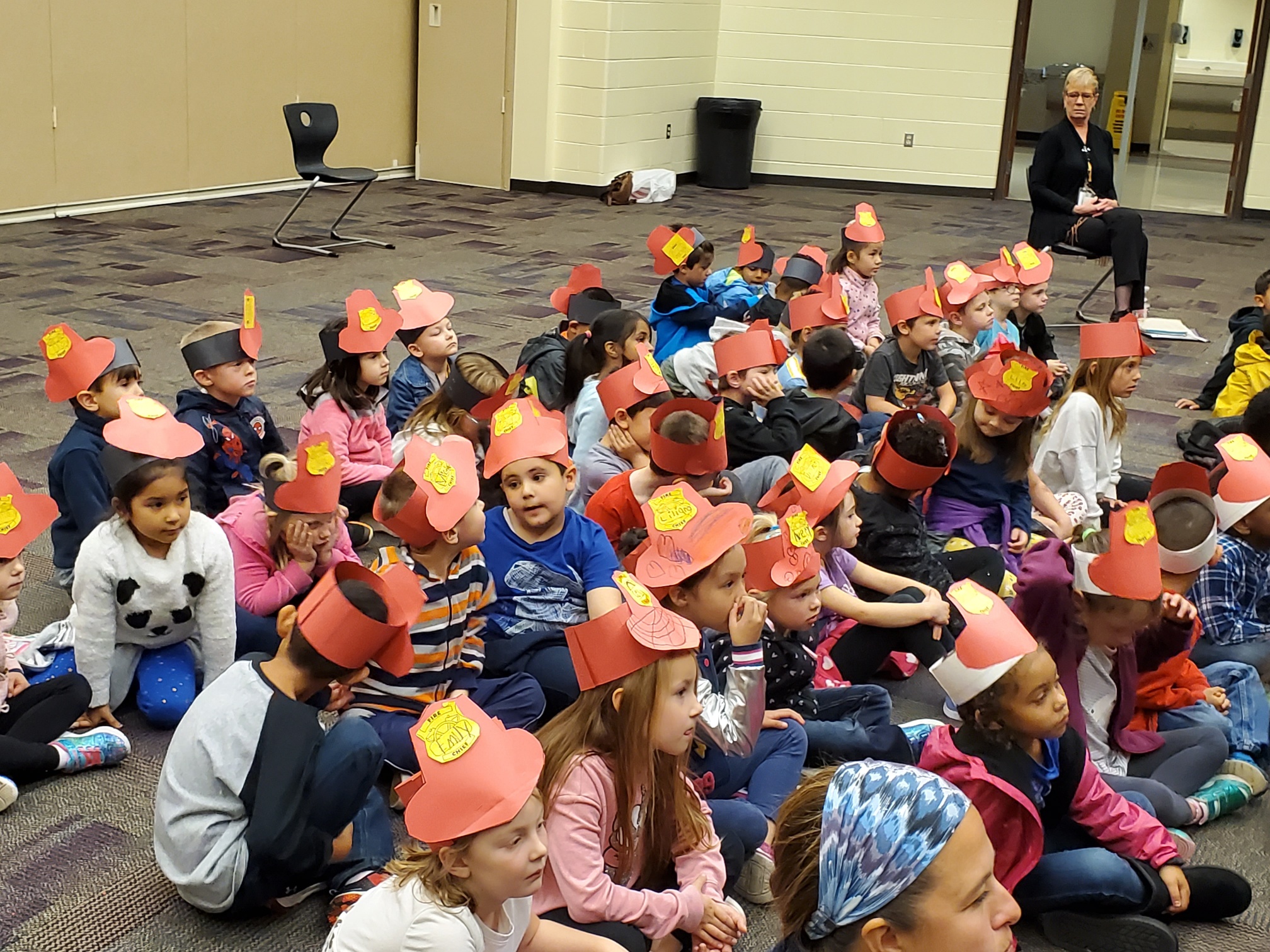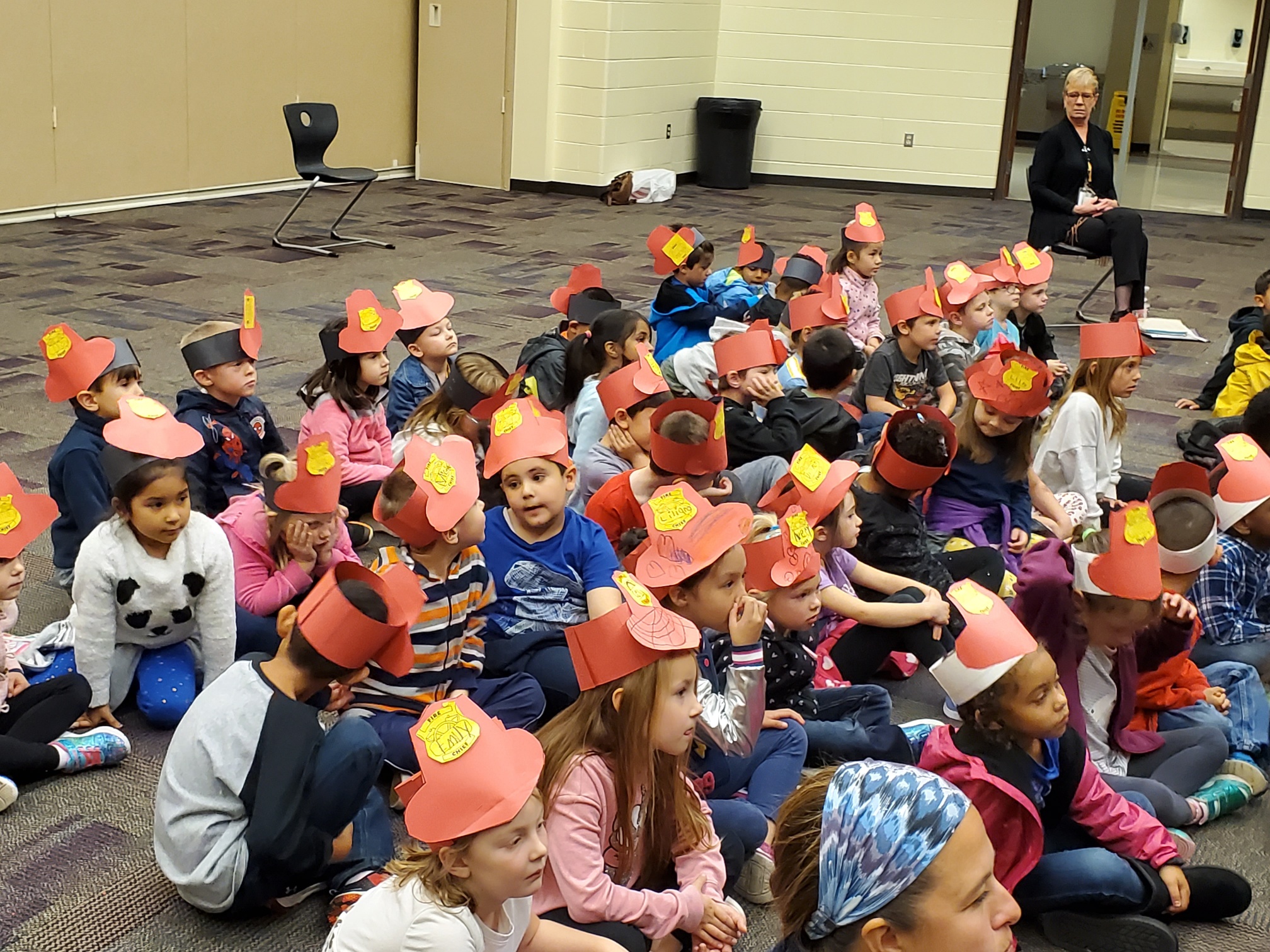 Protsman students and staff member Julie Flemming learn fire safety from the Dyer FD on Monday October 7, 2019.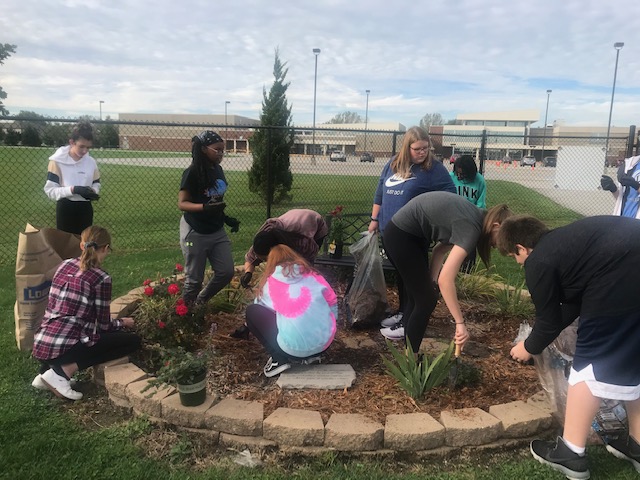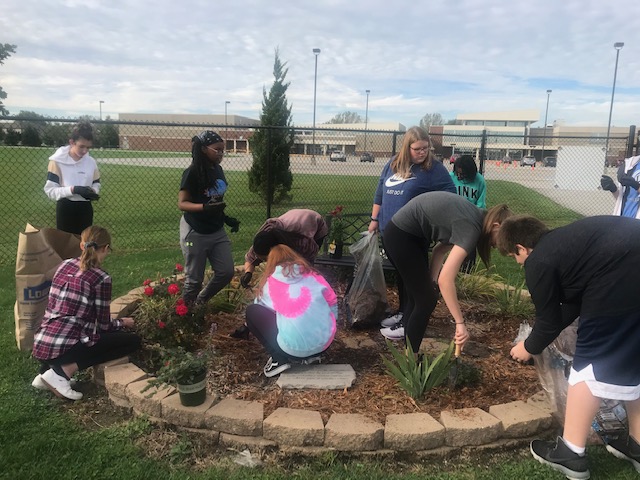 The Clark Ecoteens did a fall clean up of Clark's memorial garden, and planted a few new lillies.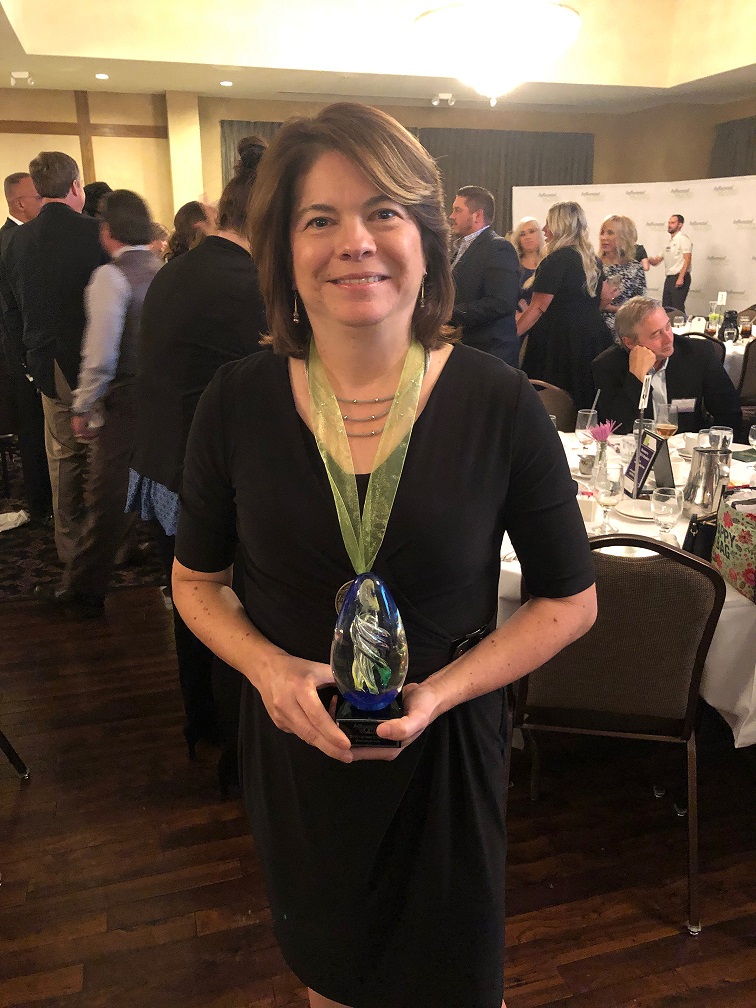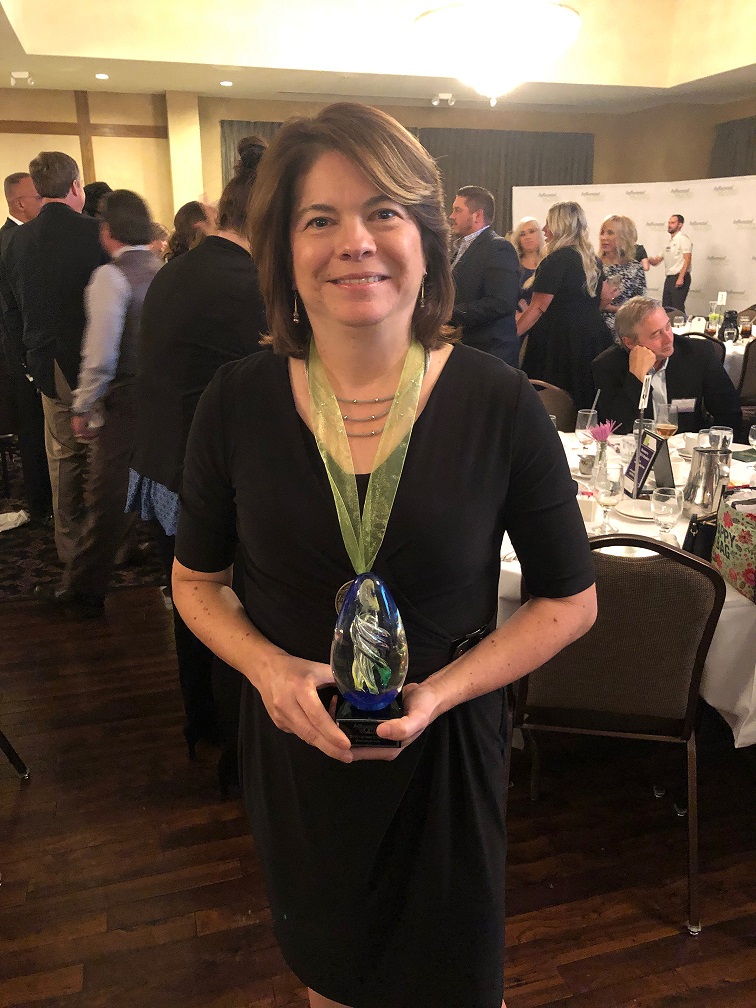 Congratulations to Mrs. Leta Sena-Lopez, Kahler Band Director! She was awarded the "2019 Up & Coming Most Influential Woman of Northwest Indiana" award in the Art category!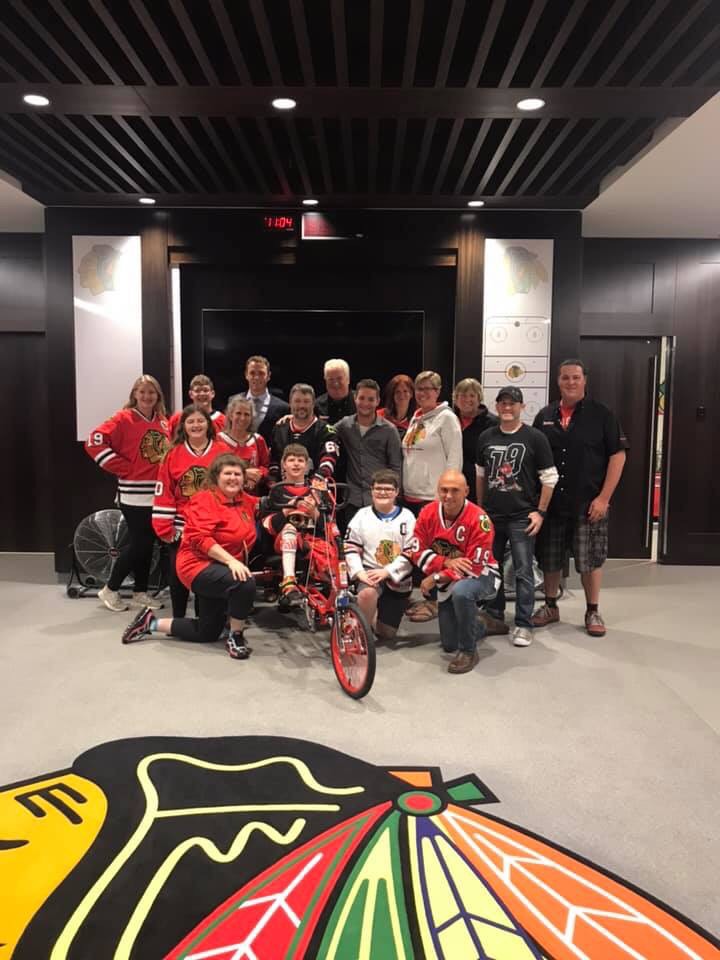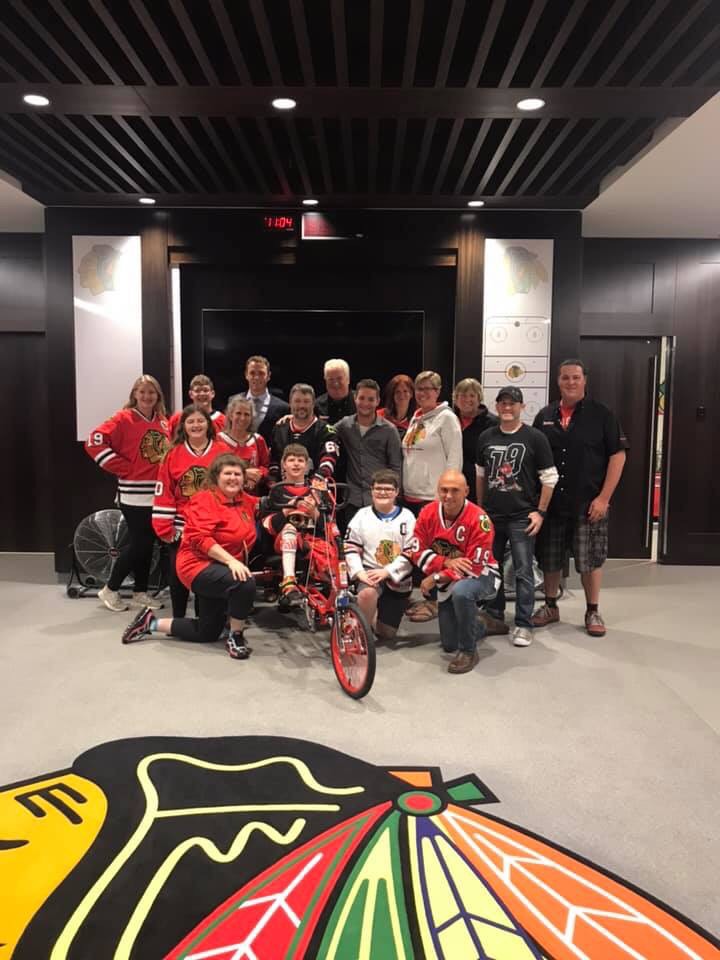 Grimmer student Nick Burton received an adaptive bike from Johnathon Toews at the game last night in Chicago!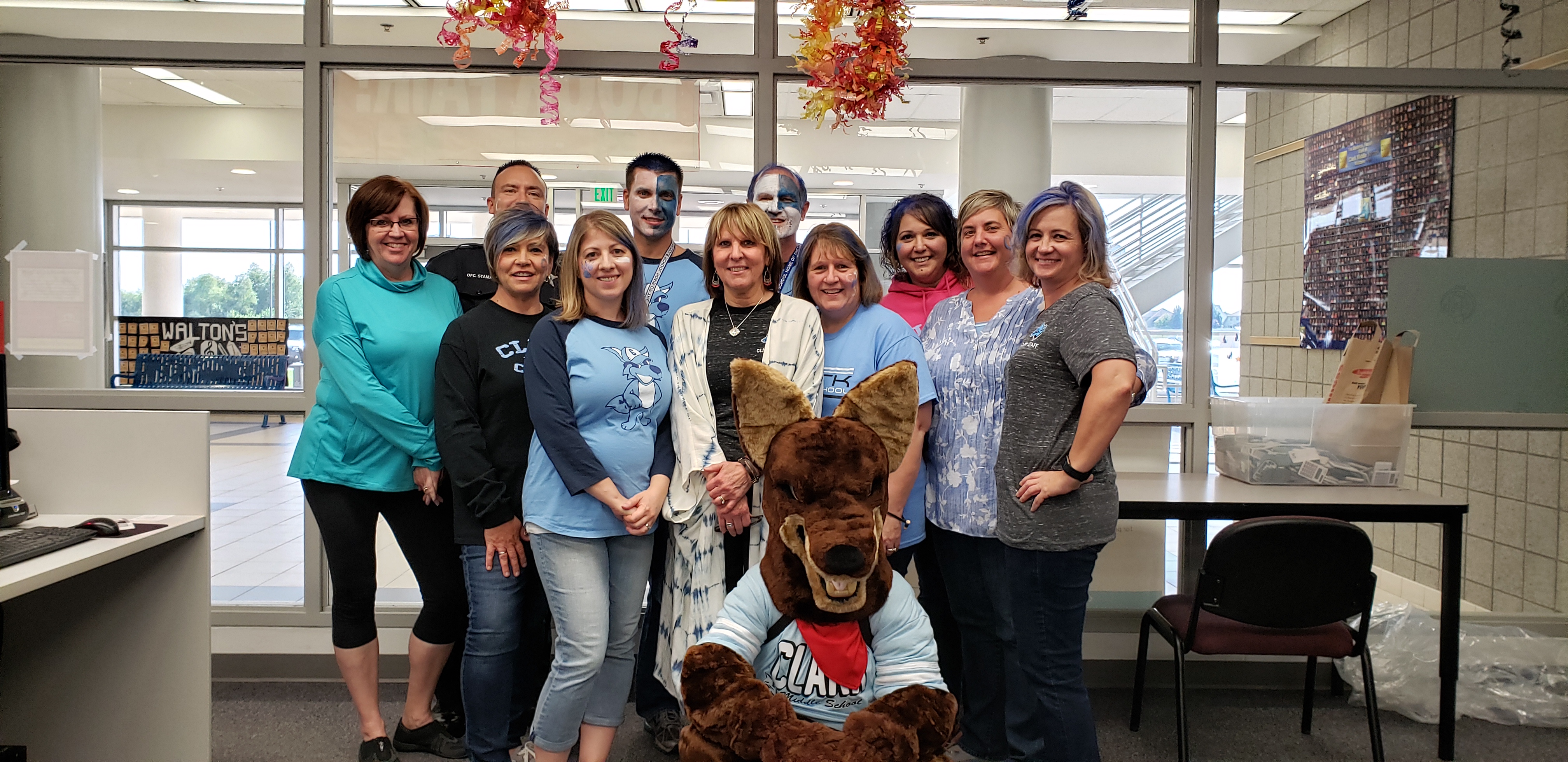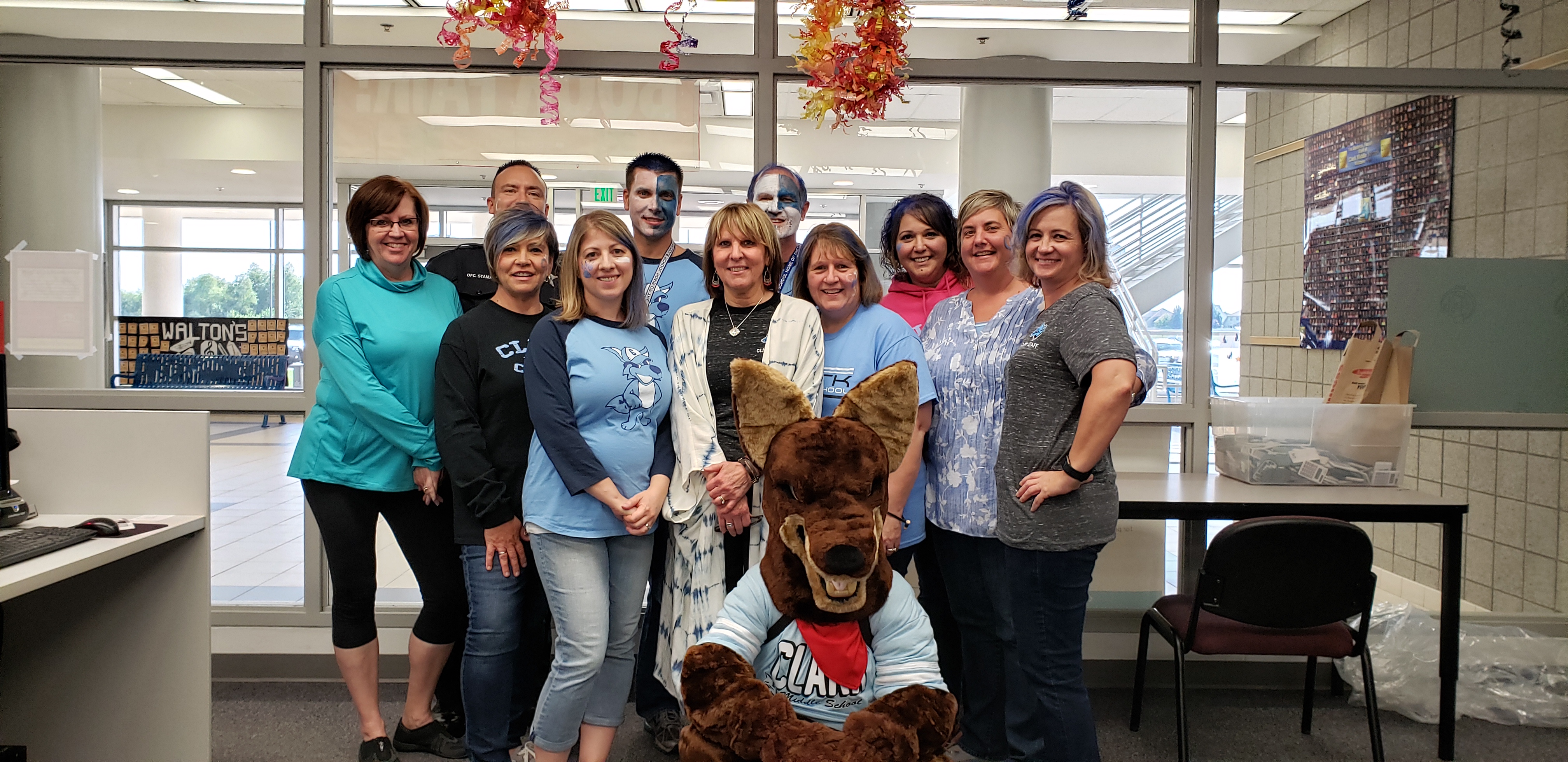 Clark Middle School Office Staff showing their school spirit!!!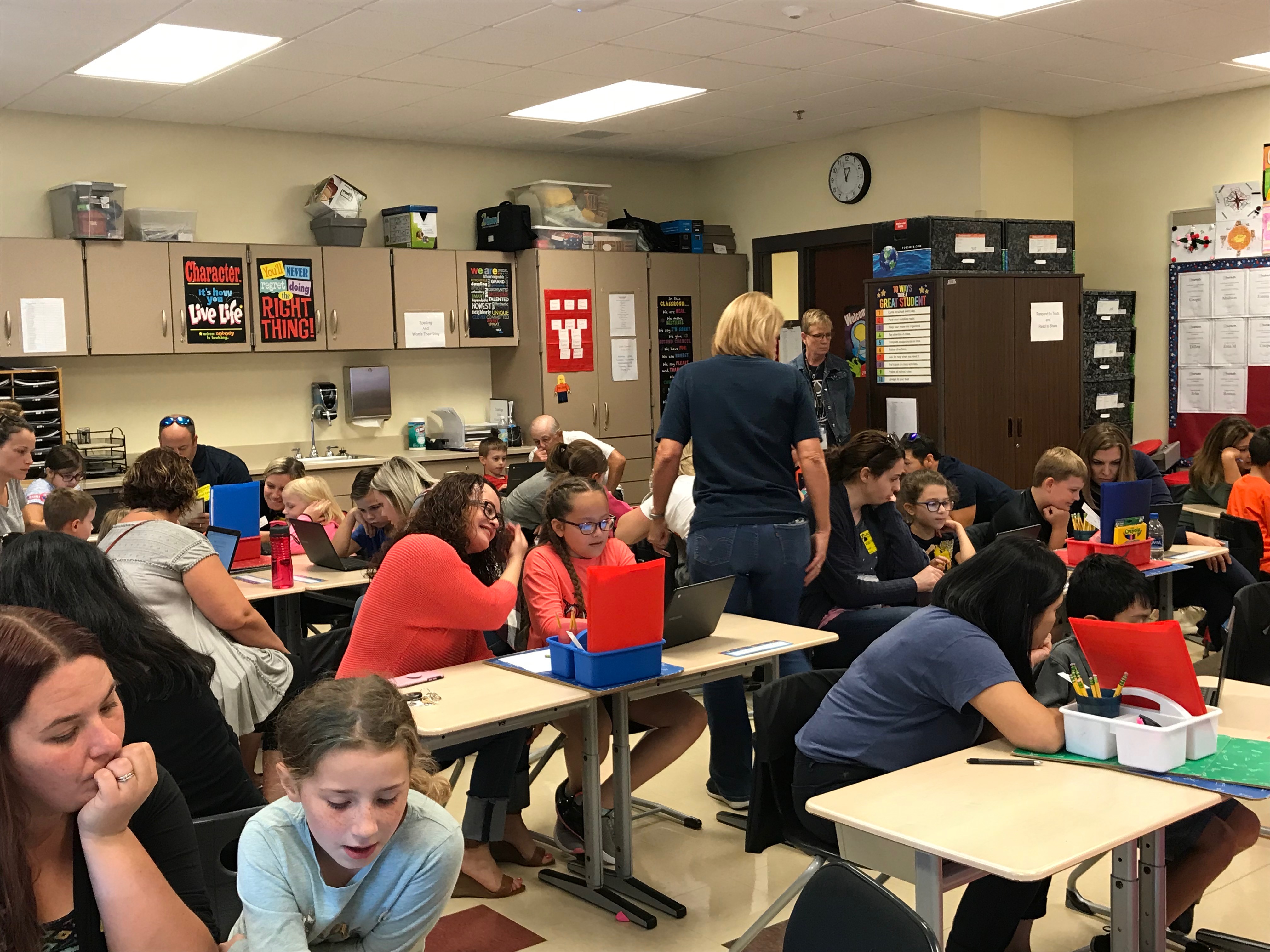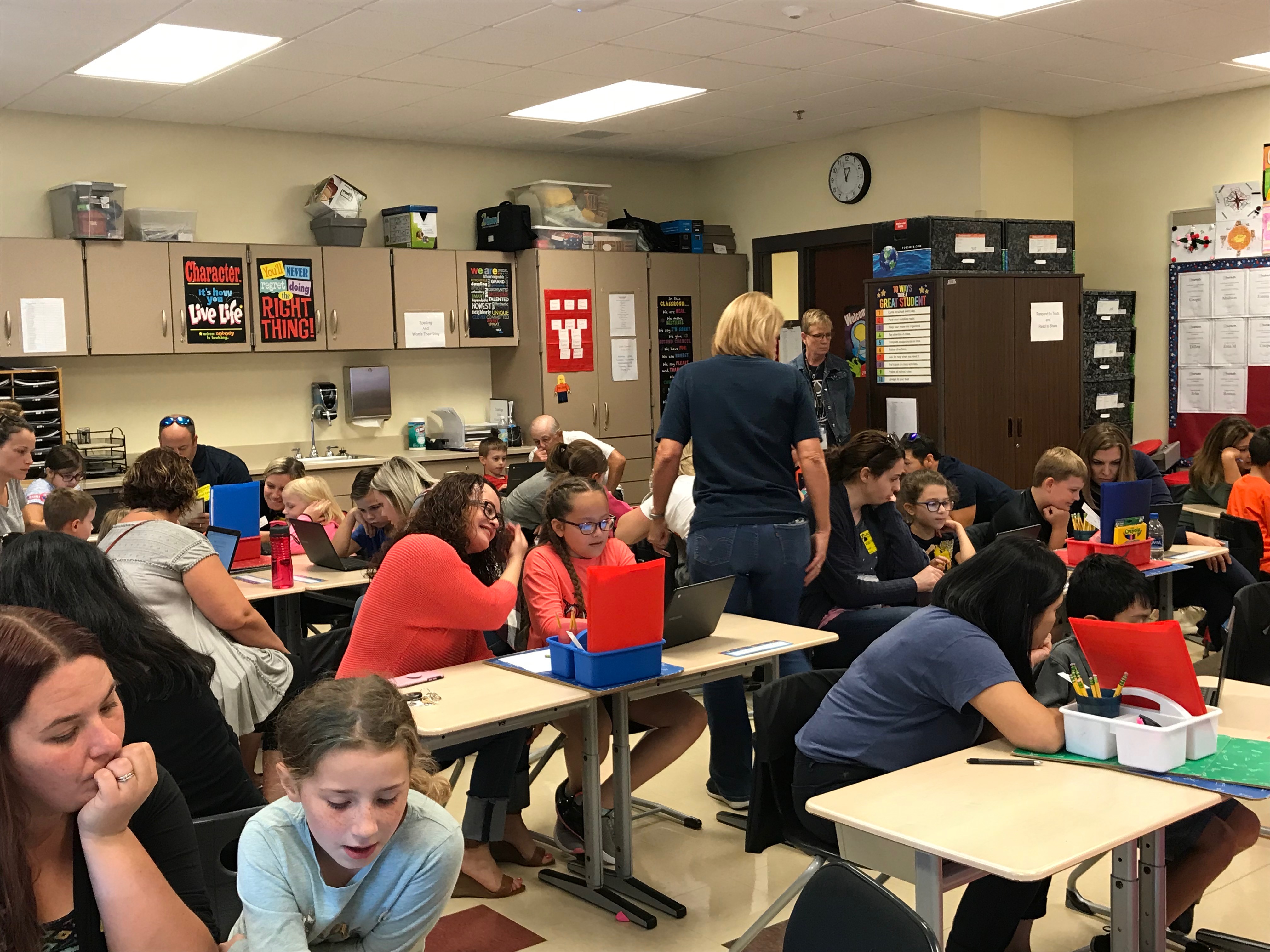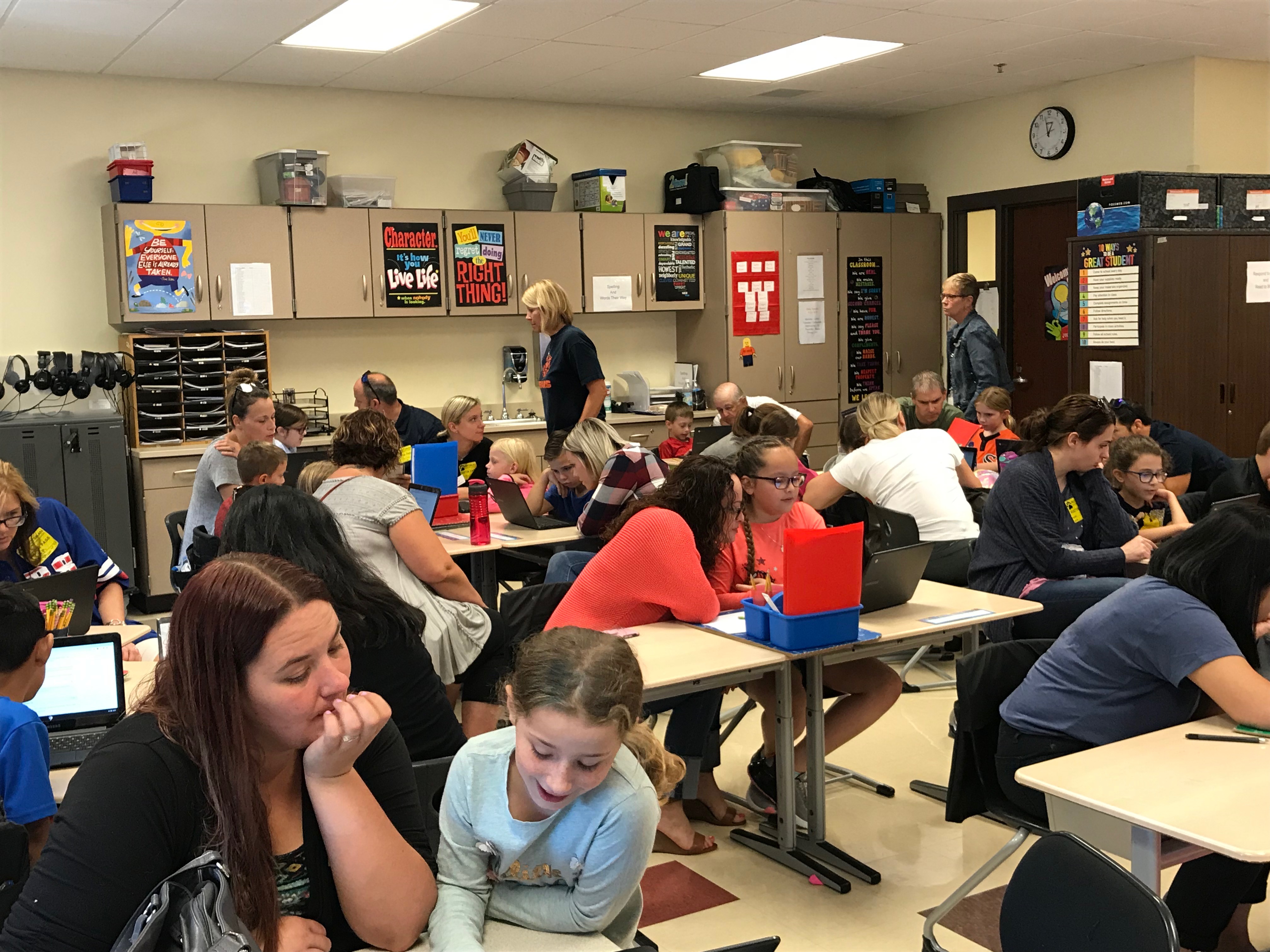 Protsman Elementary 3rd grade teacher, Mrs. Webber invited parents in for a special language arts lesson in a "side by side" demonstration and learning activity on September 26, 2019.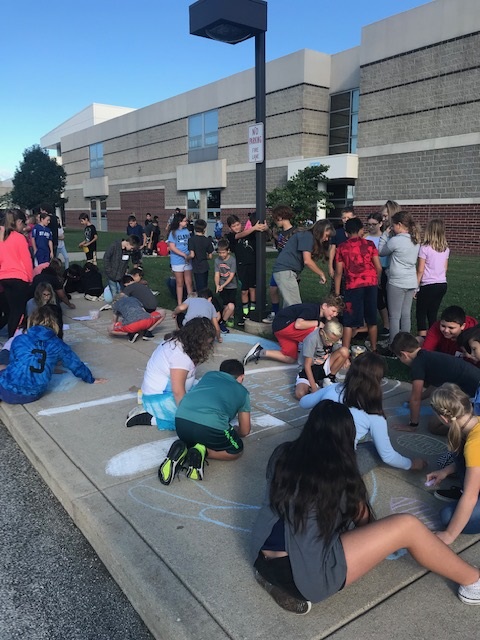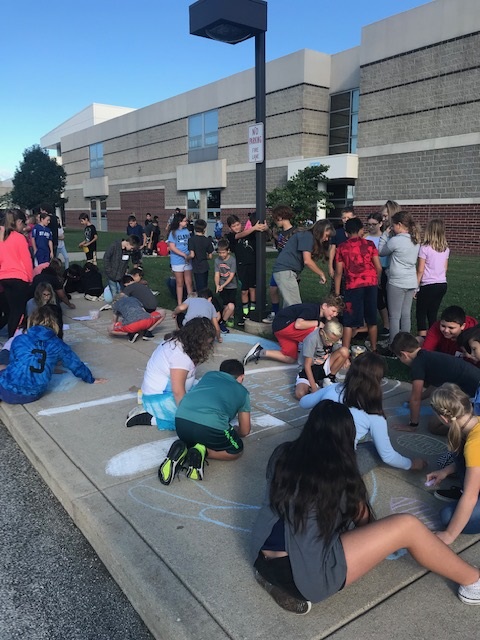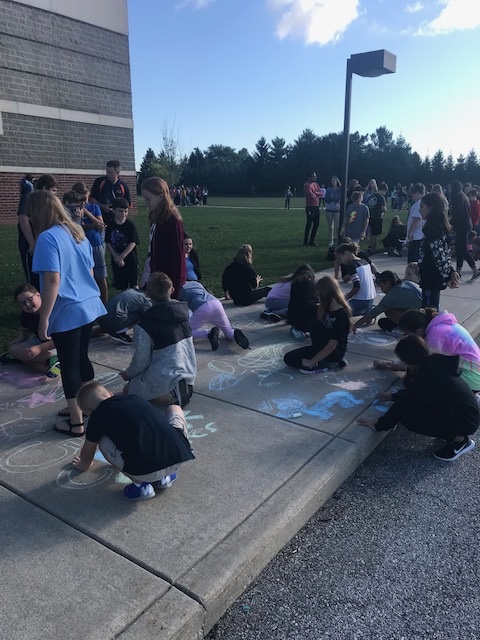 Clark advisory classes complete their sidewalk chalk drawing activity for school spirit week.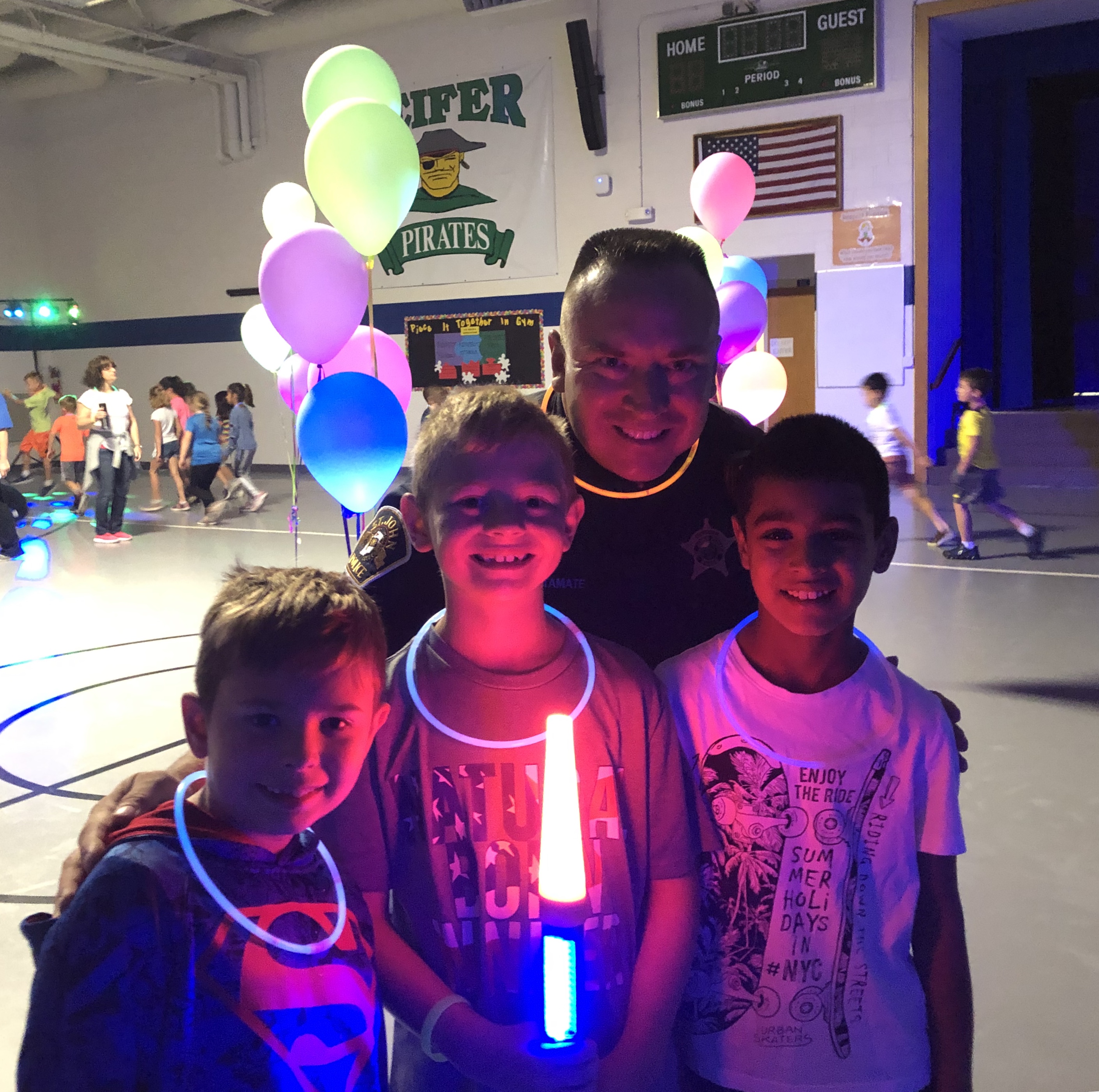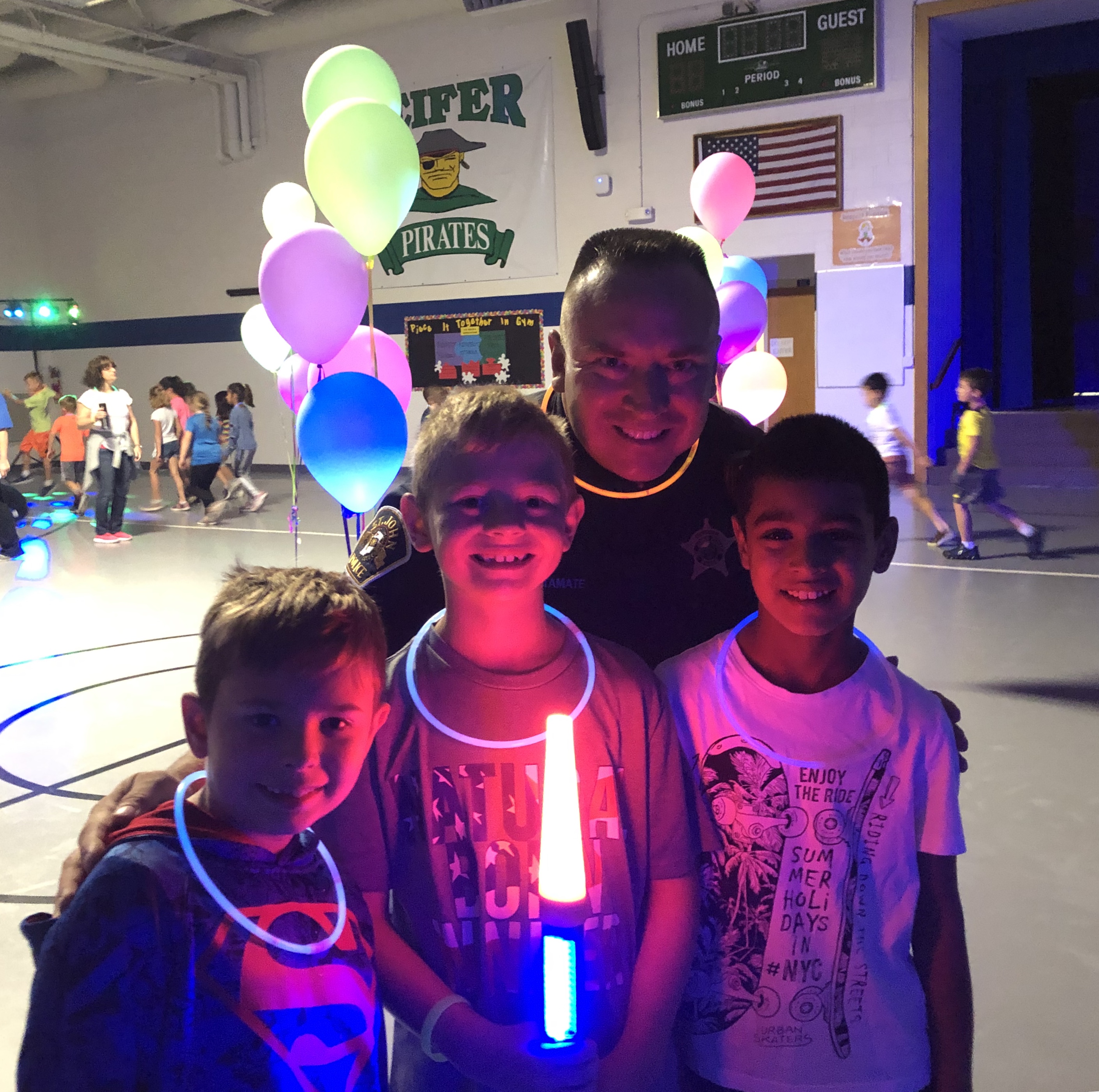 Officer Nick, one of LC's SROs participated in Peifer's Walkathon.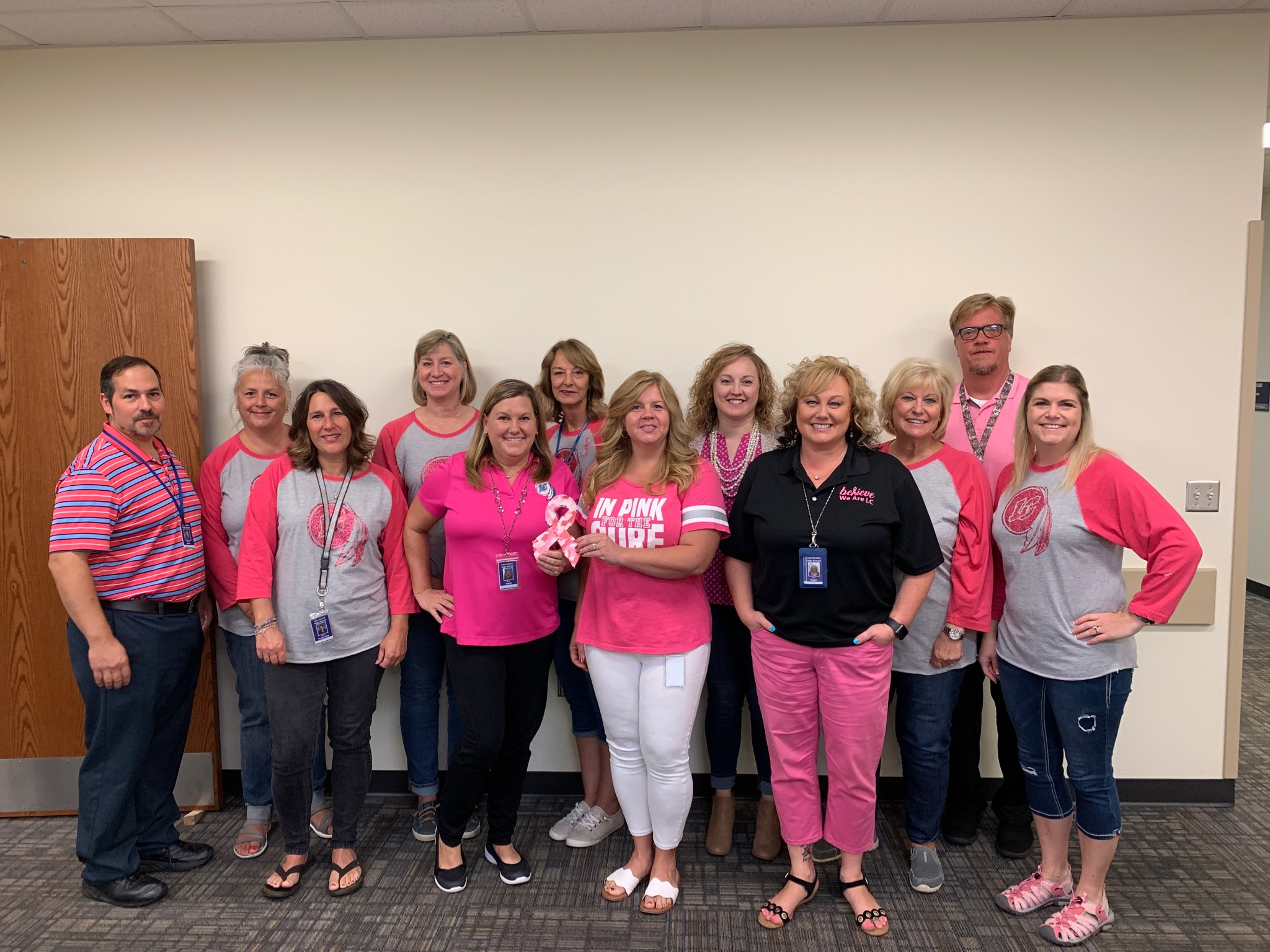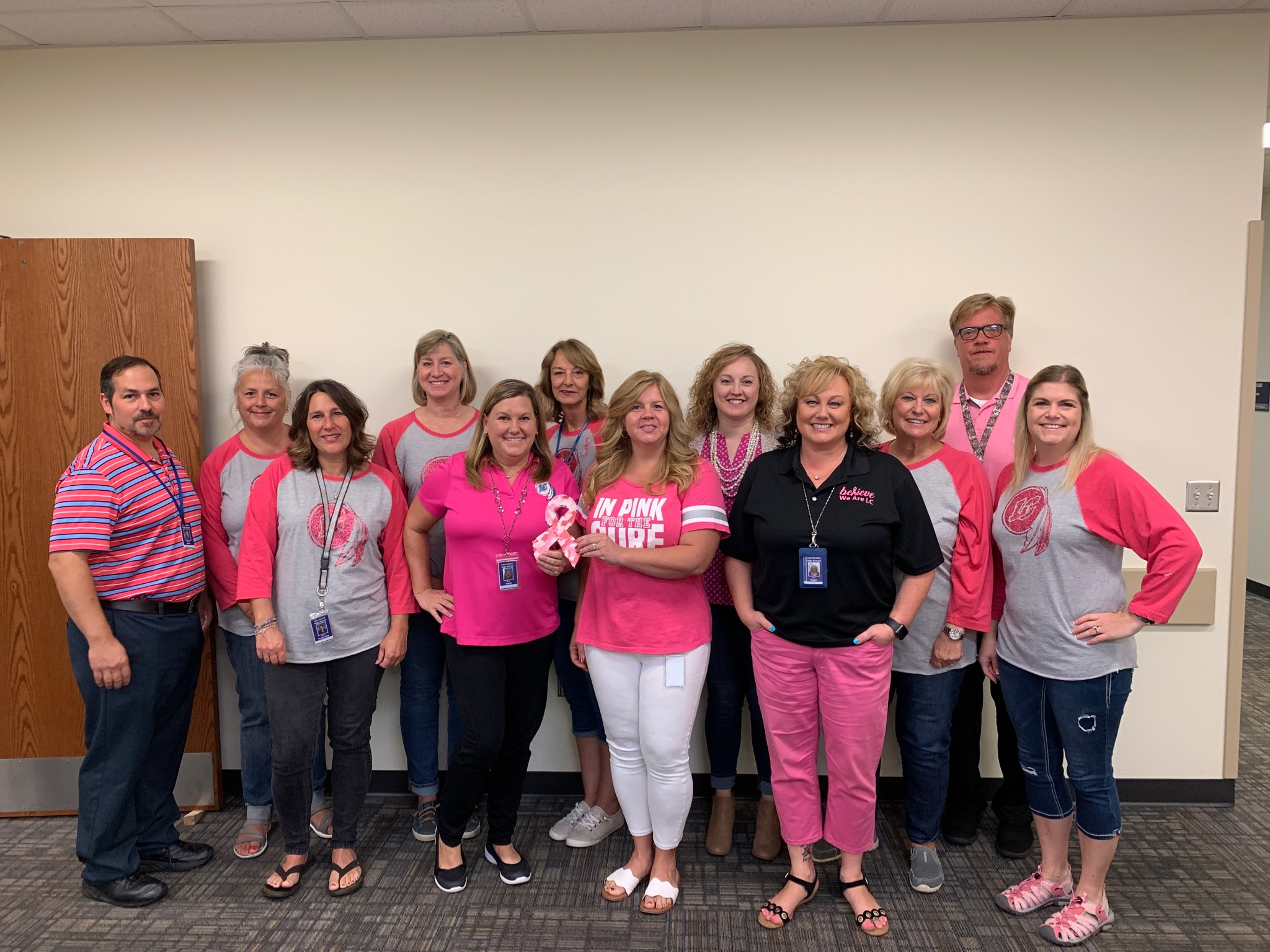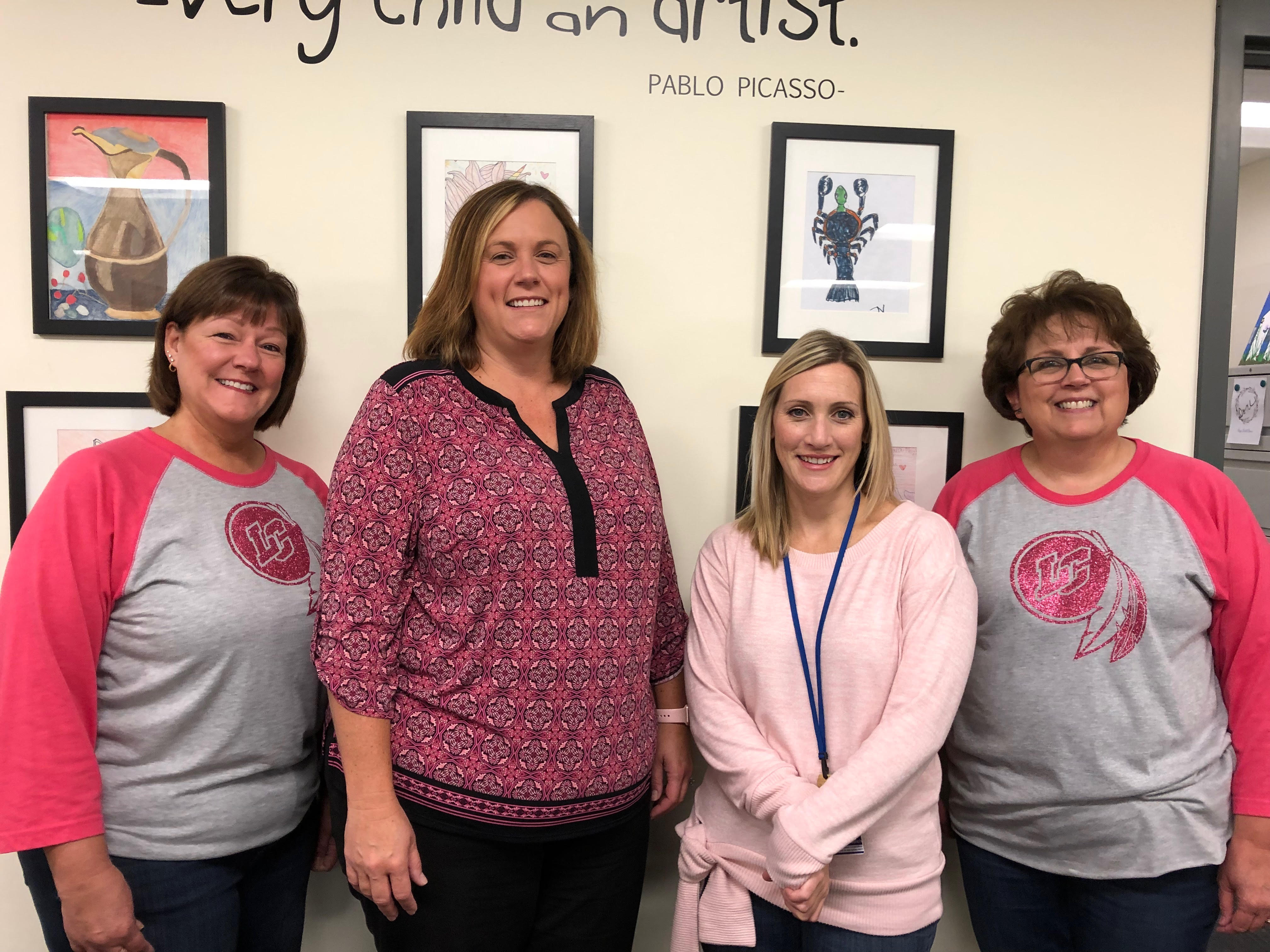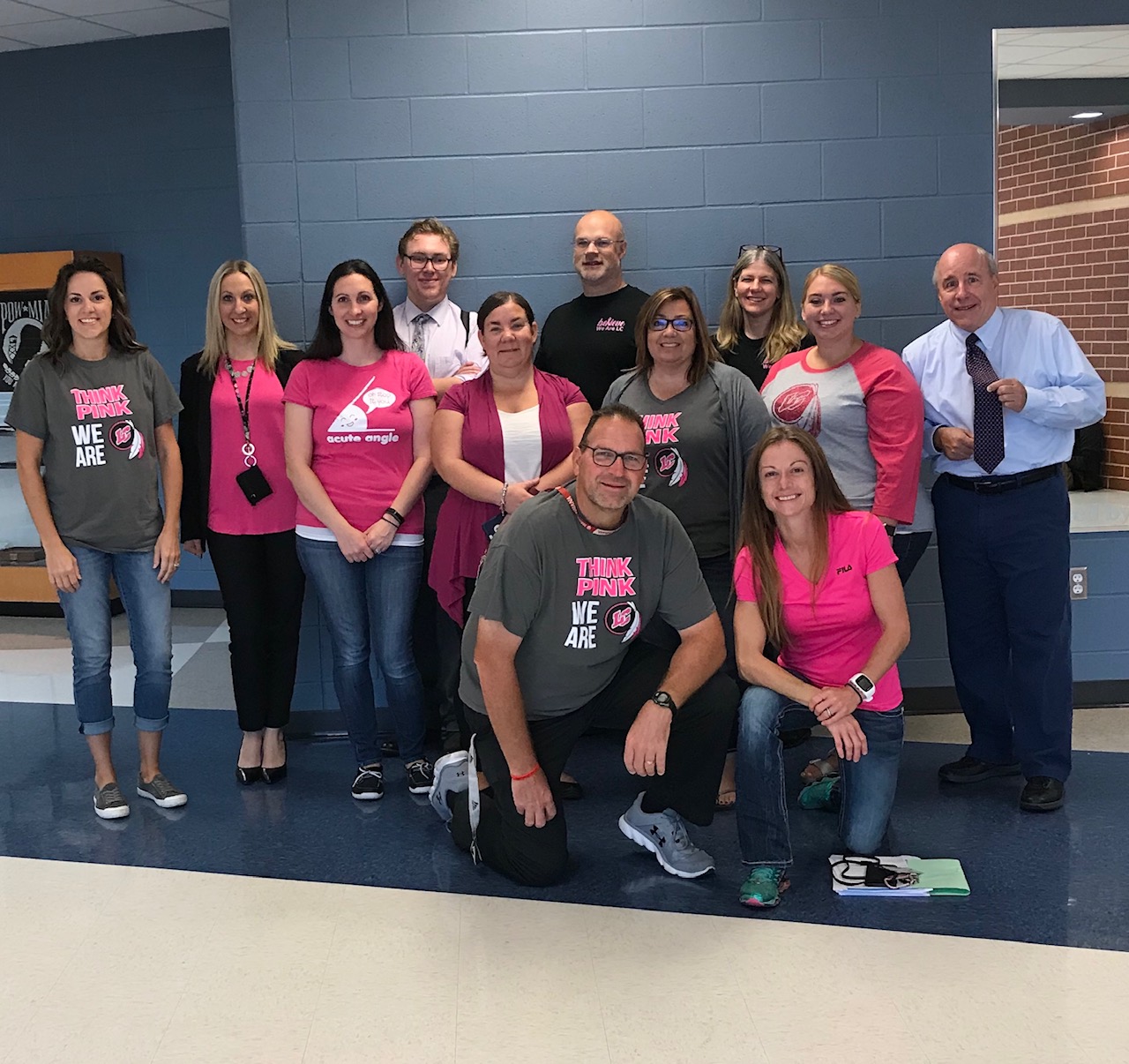 Lake Central supports all who are being treated and are recovering from breast cancer.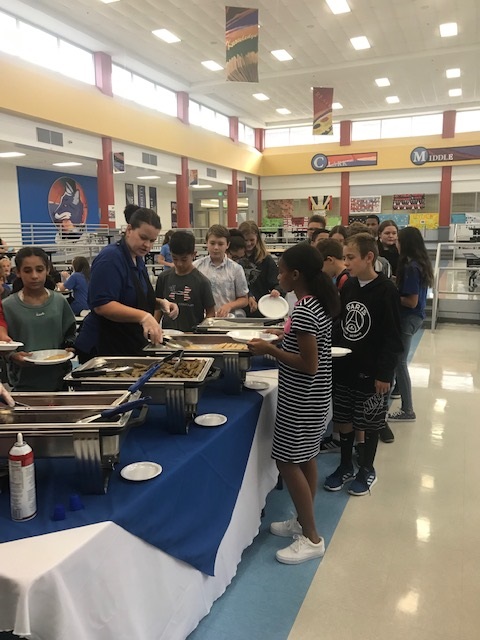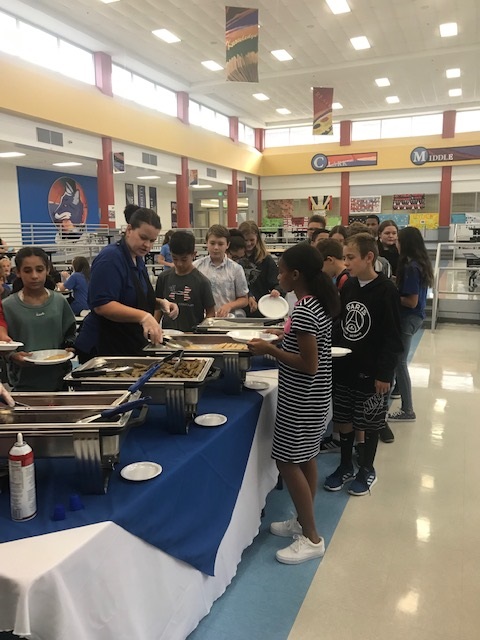 Clark Middle School welcomes 61 new students with breakfast, bingo, and food. 19 student ambassadors helped throughout the breakfast! Great morning!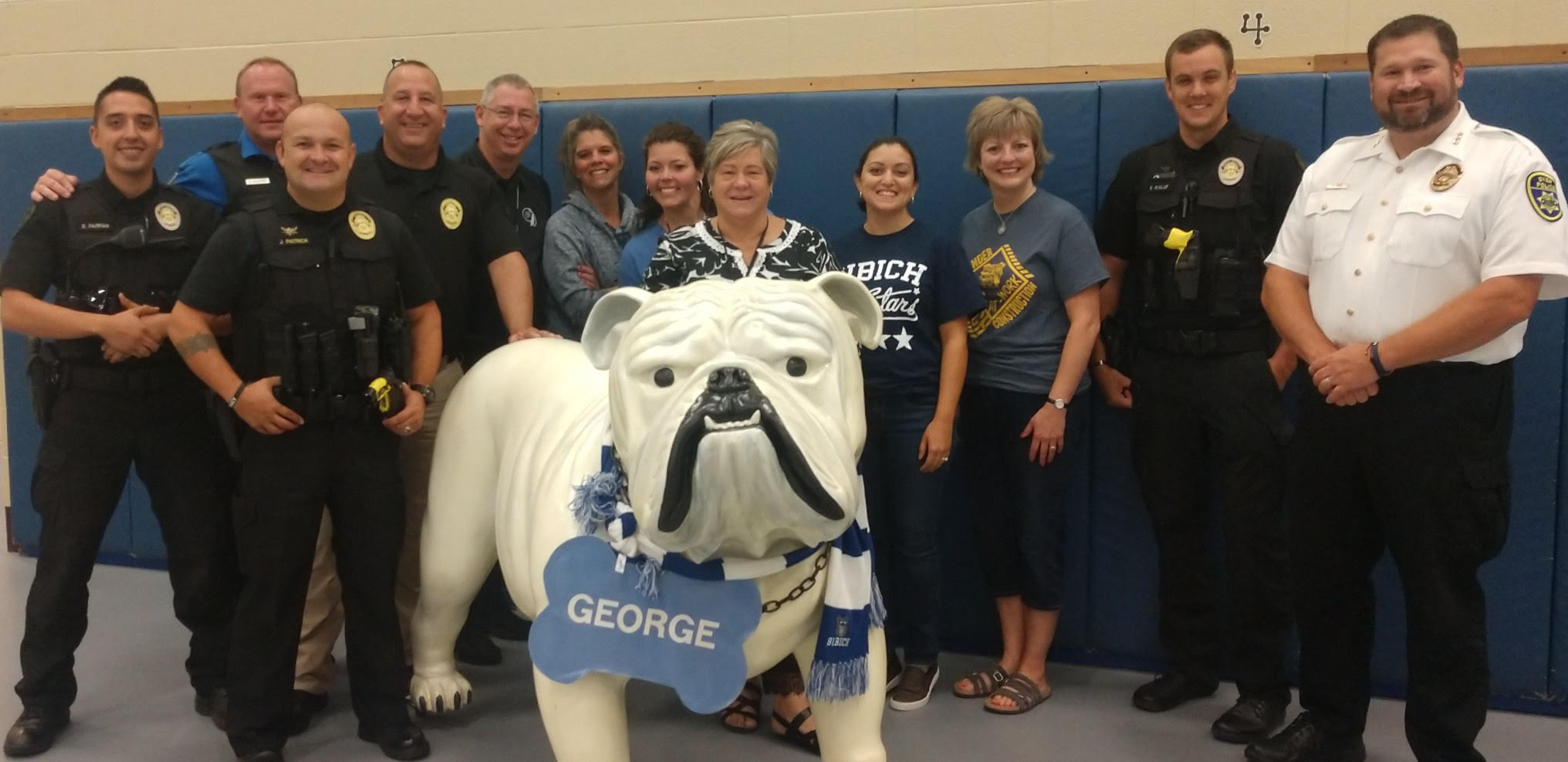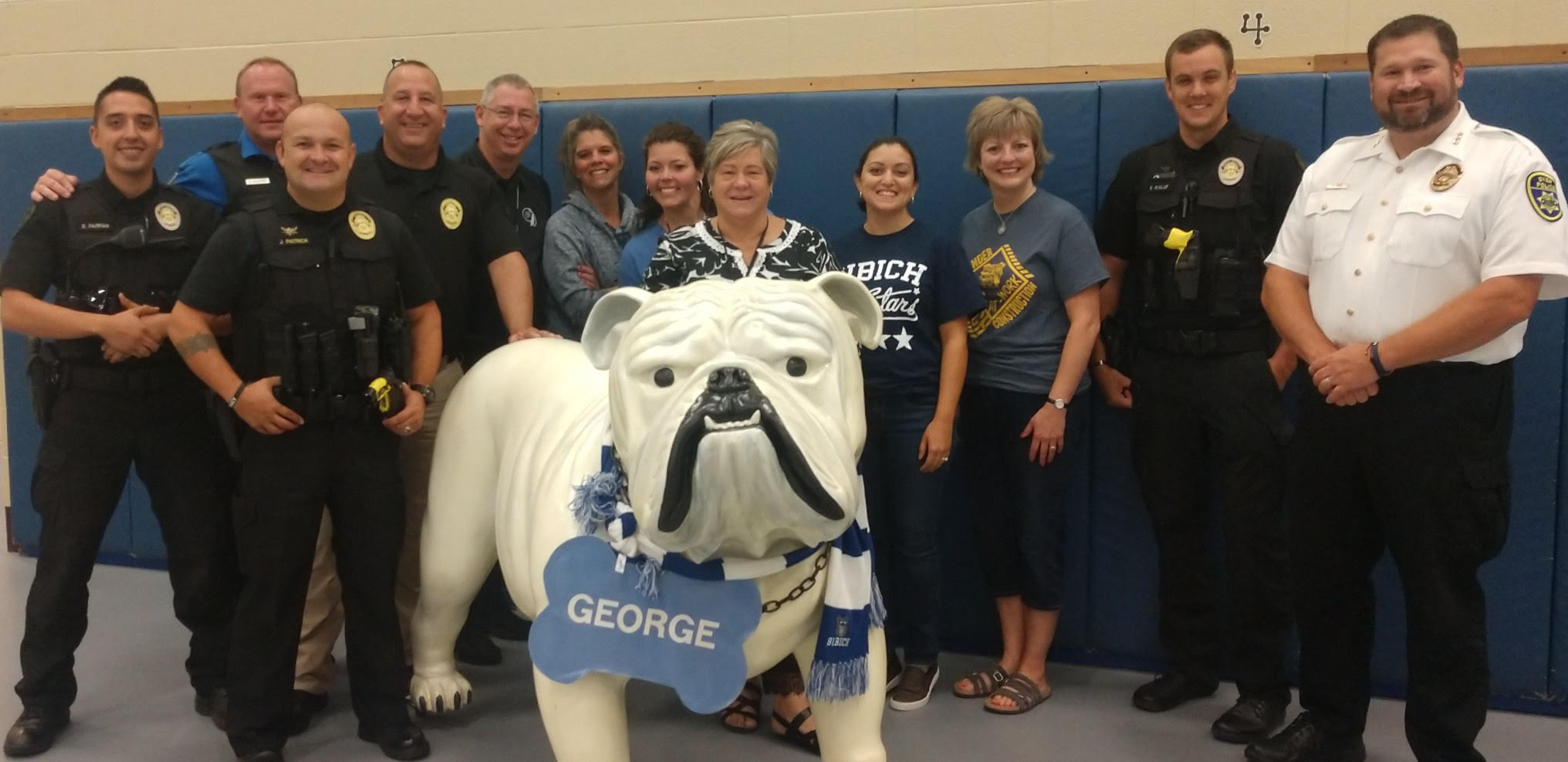 On August 30th, the Dyer Police Department and Lake Central School Corporation SRO Officers conducted a lockdown drill with Bibich students and staff.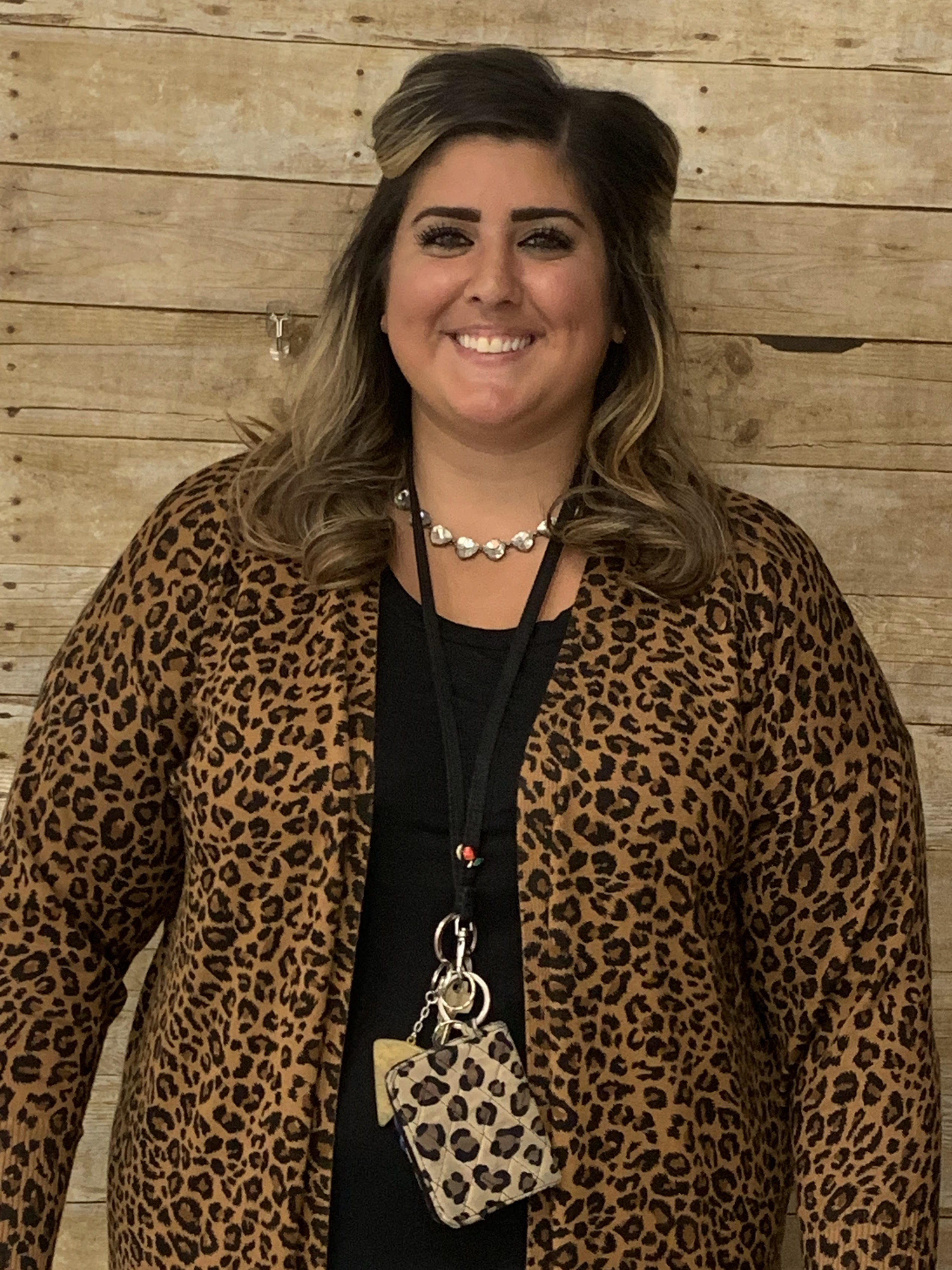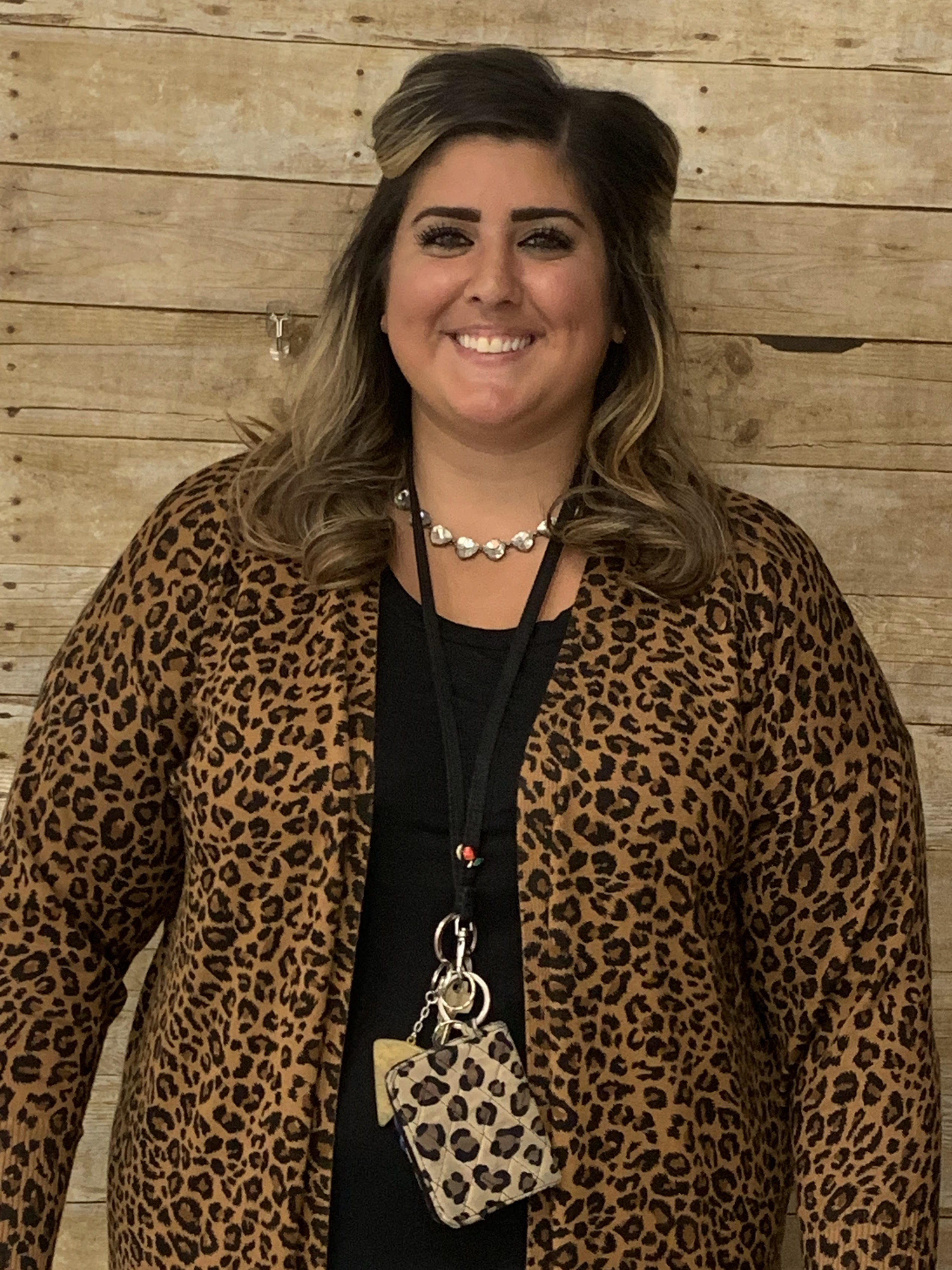 Lauren Bridgeman, 5th grade teacher at Clark, was 1 of only 50 teachers selected from across the state to take part in the inaugural Teacher Leaders Bootcamp hosted by the Indiana Department of Education. LC is very proud that she is being recognized for her commitment to student achievement and professional growth. Congratulations, Mrs. Bridgeman!