Bus Drivers Needed *** Competitive Pay *** Please call 219-365-3141 *** WILL TRAIN!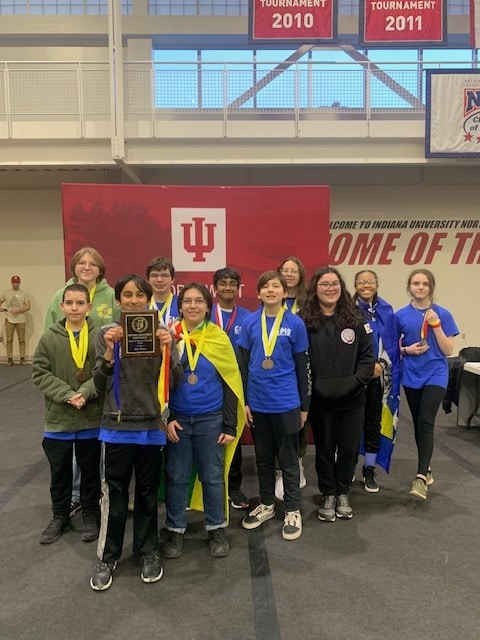 Grimmer's Science Olympiad Team, led by Ms. Mullaney, qualified for State over the weekend!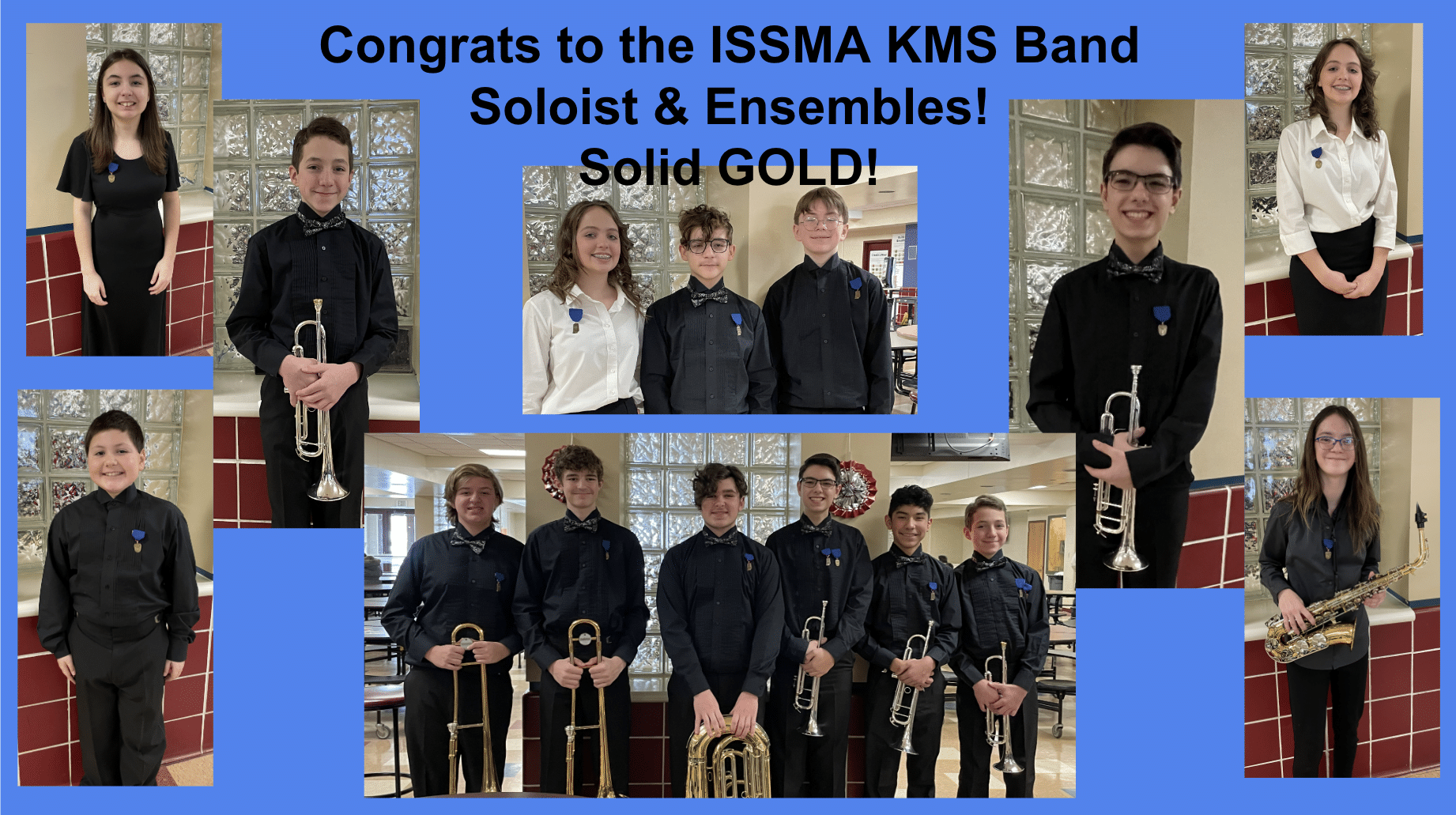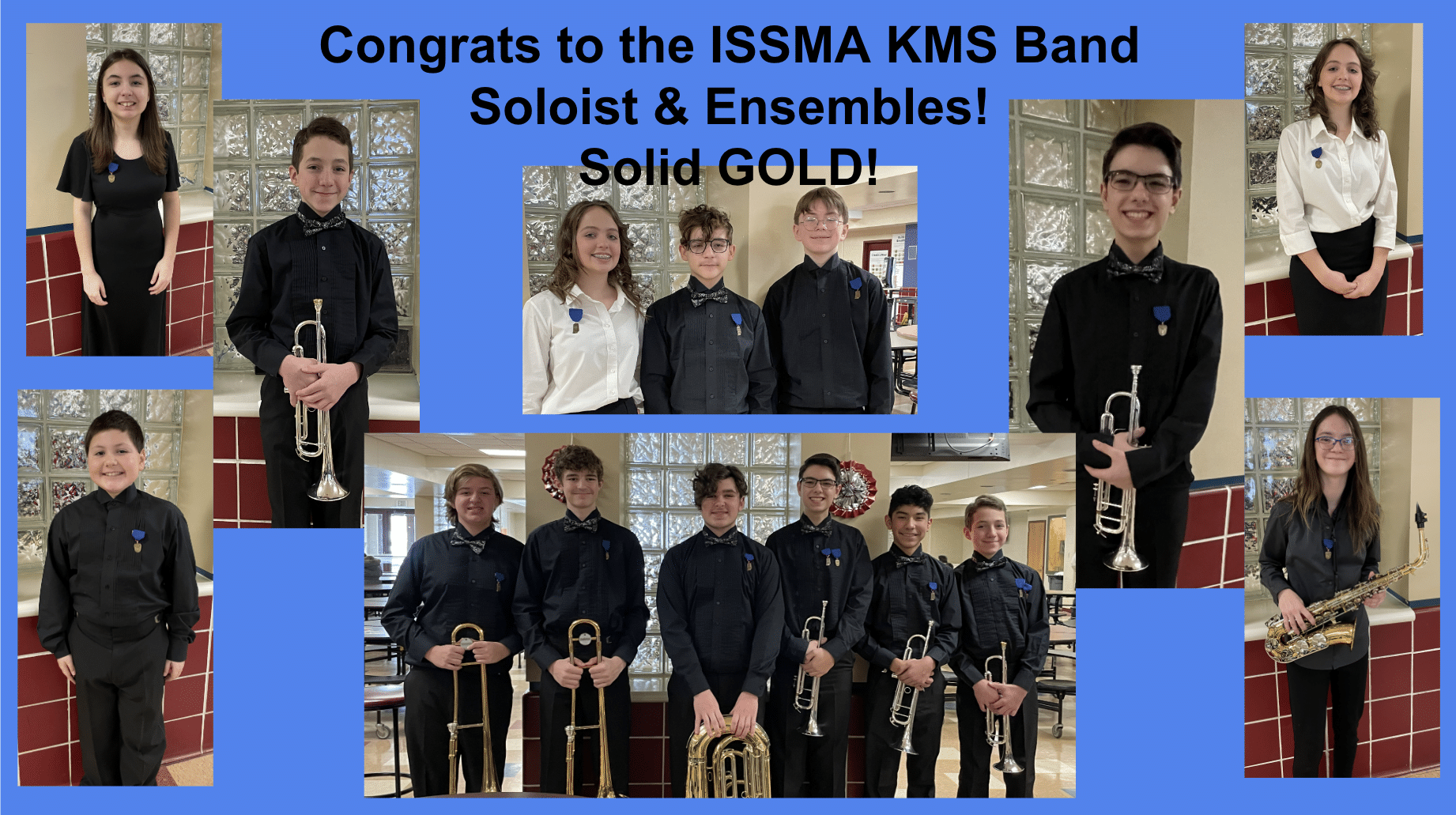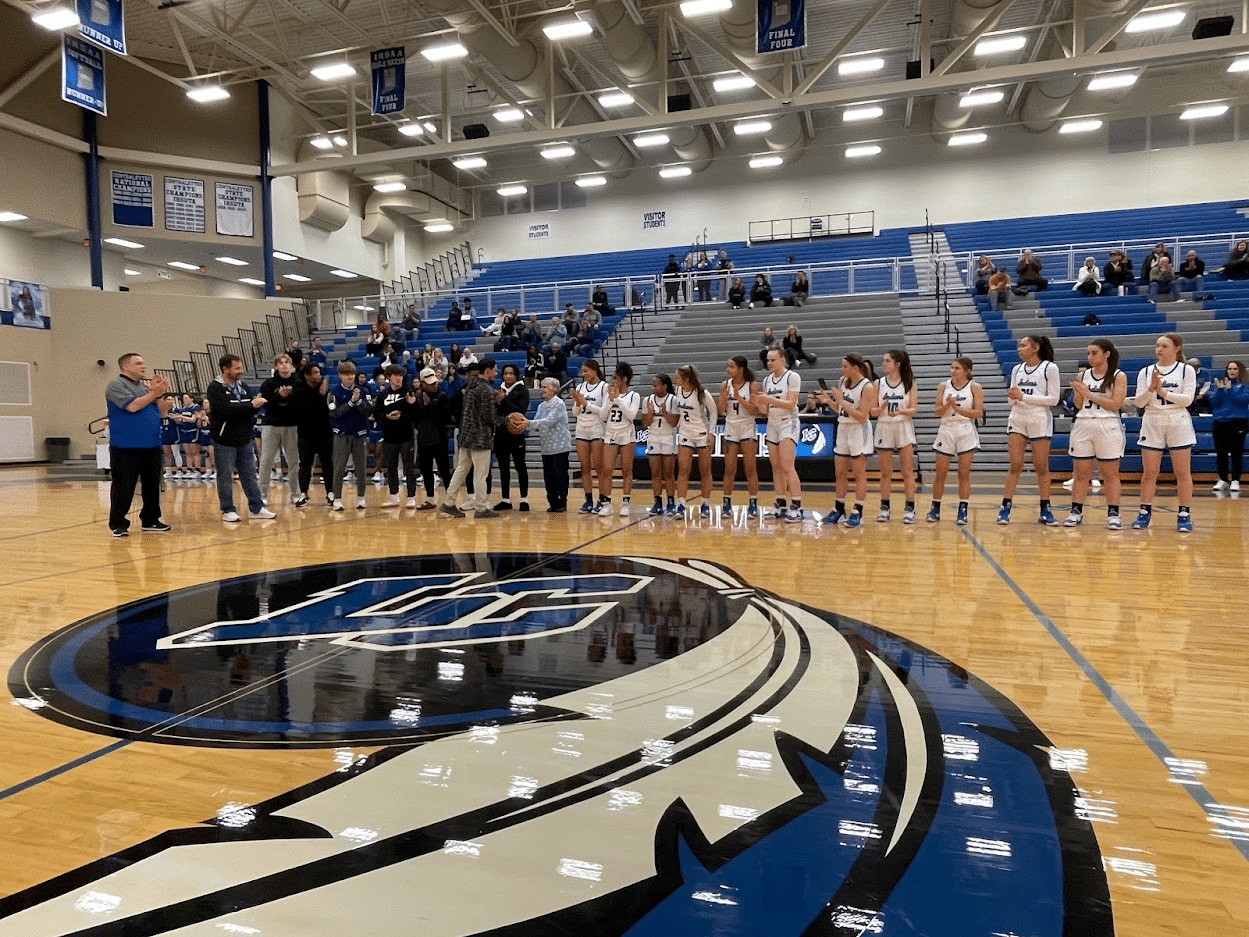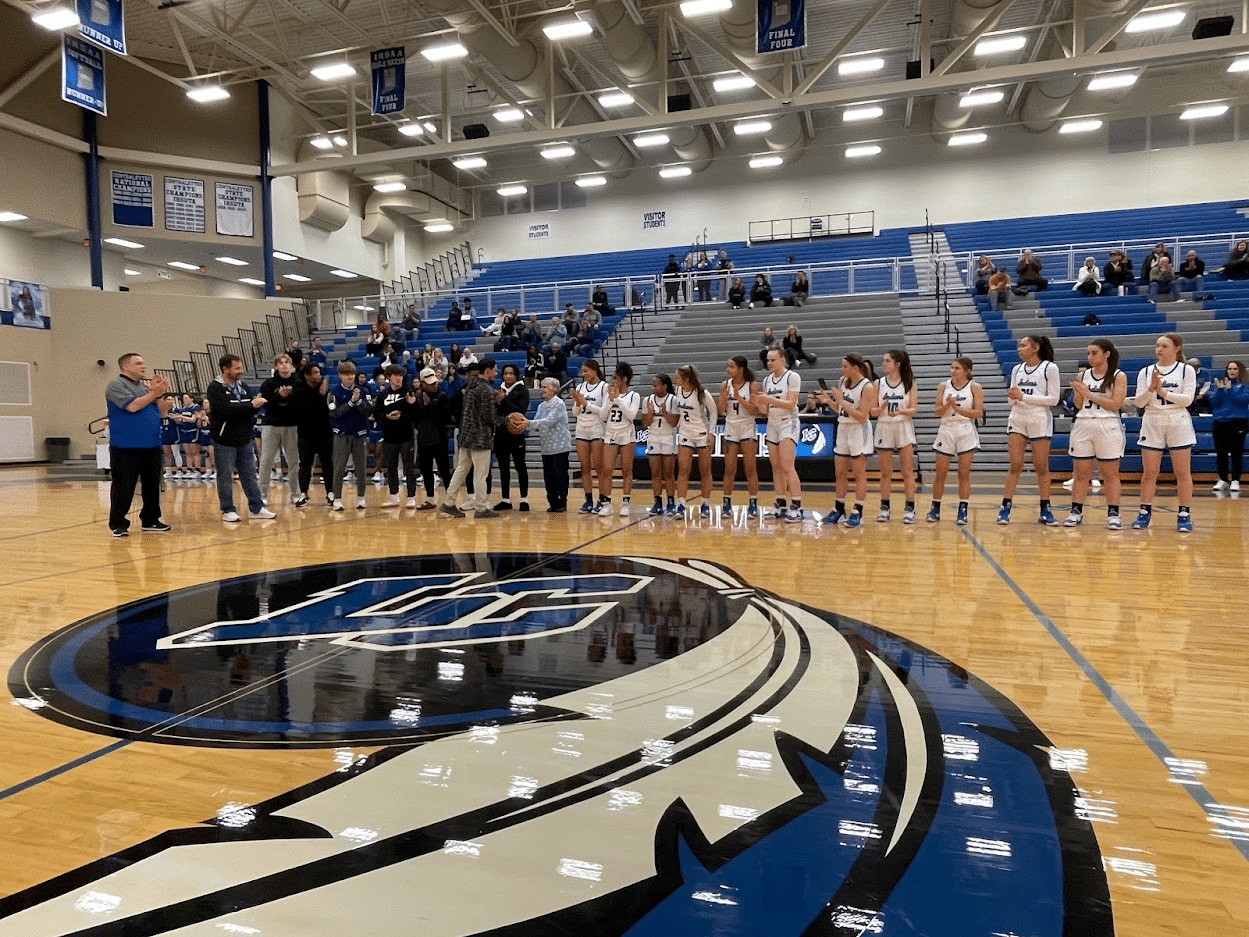 On Monday, January 23rd, Lake Central Basketball presented Shirley Herold with a signed ball in memory of her son and LC Superfan, Greg, who recently passed away.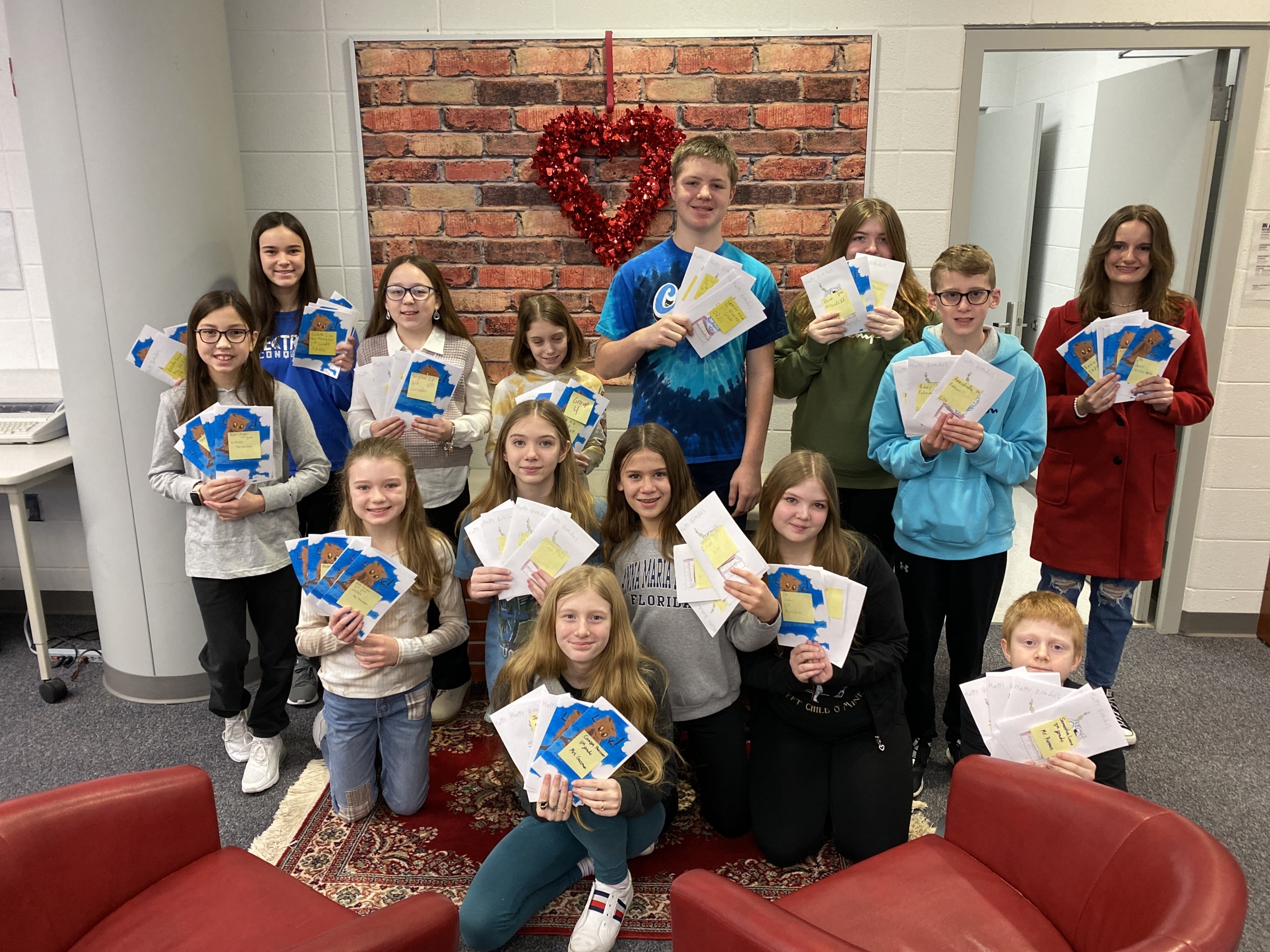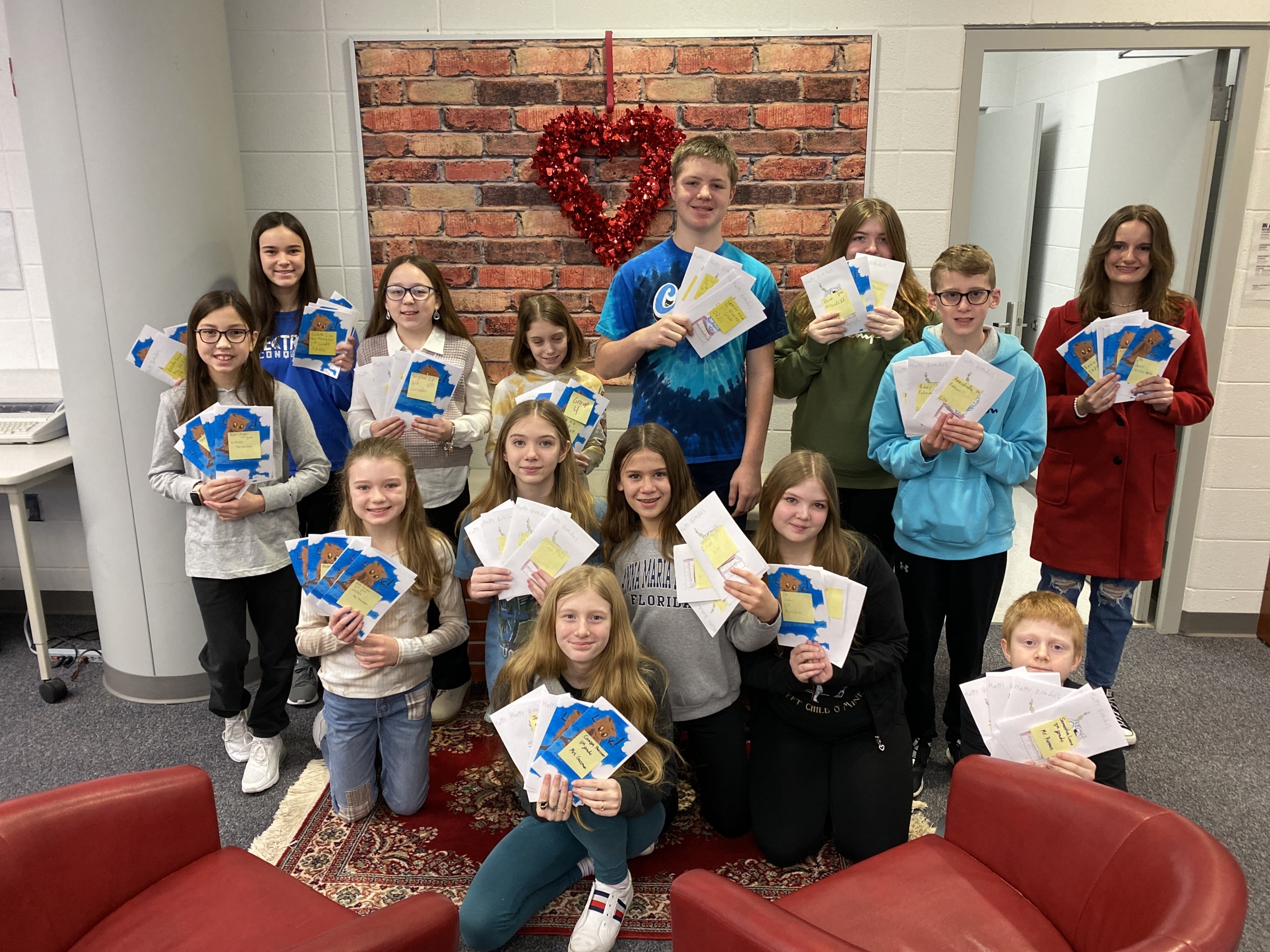 Clark HELP CLUB members met before school and finished over 90 birthday cards for students' birthdays for the next 6 months! Great job, students!!!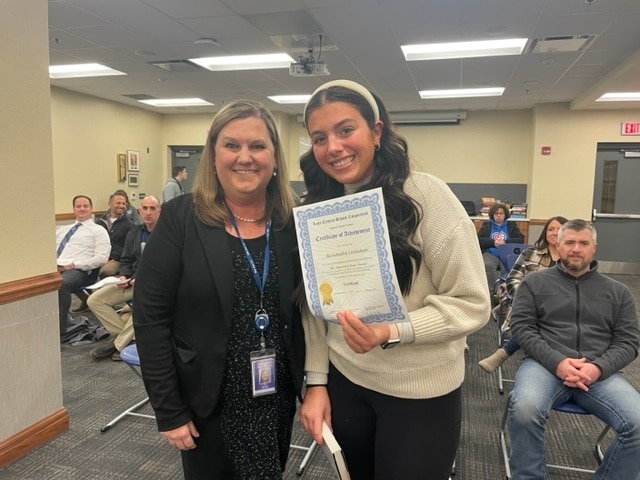 Sarah Dowling, Brianna Koselke, Hunter Carroll, and Camryn Rodriguez are honored as Rising Stars of IN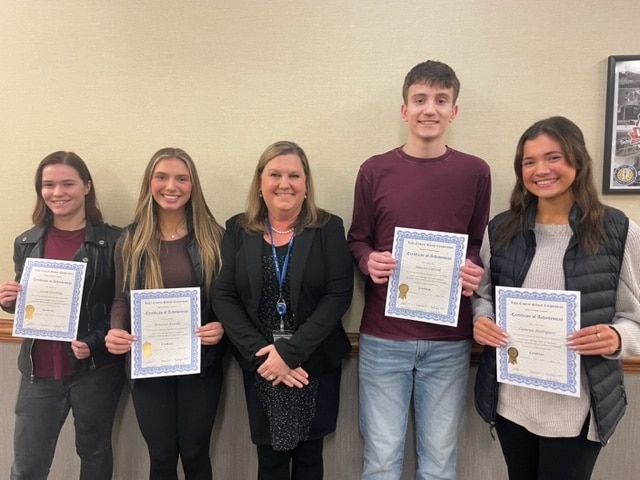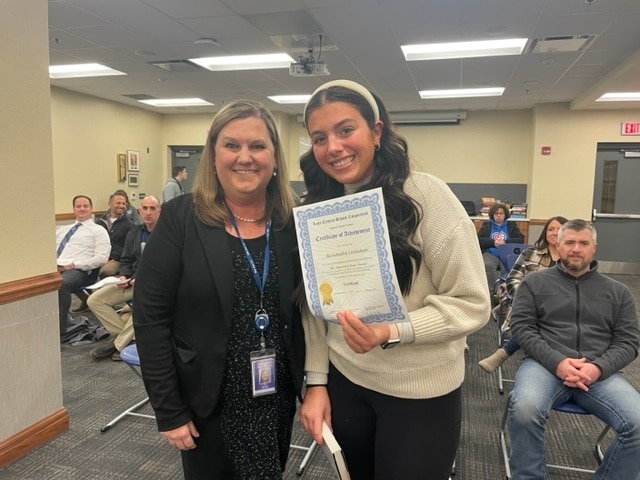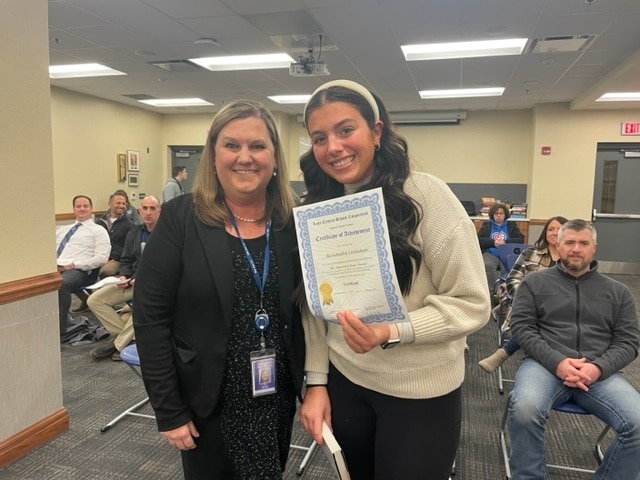 Mrs. Novak congratulates Alexandra Crenshaw for winning the Harvard Book Prize.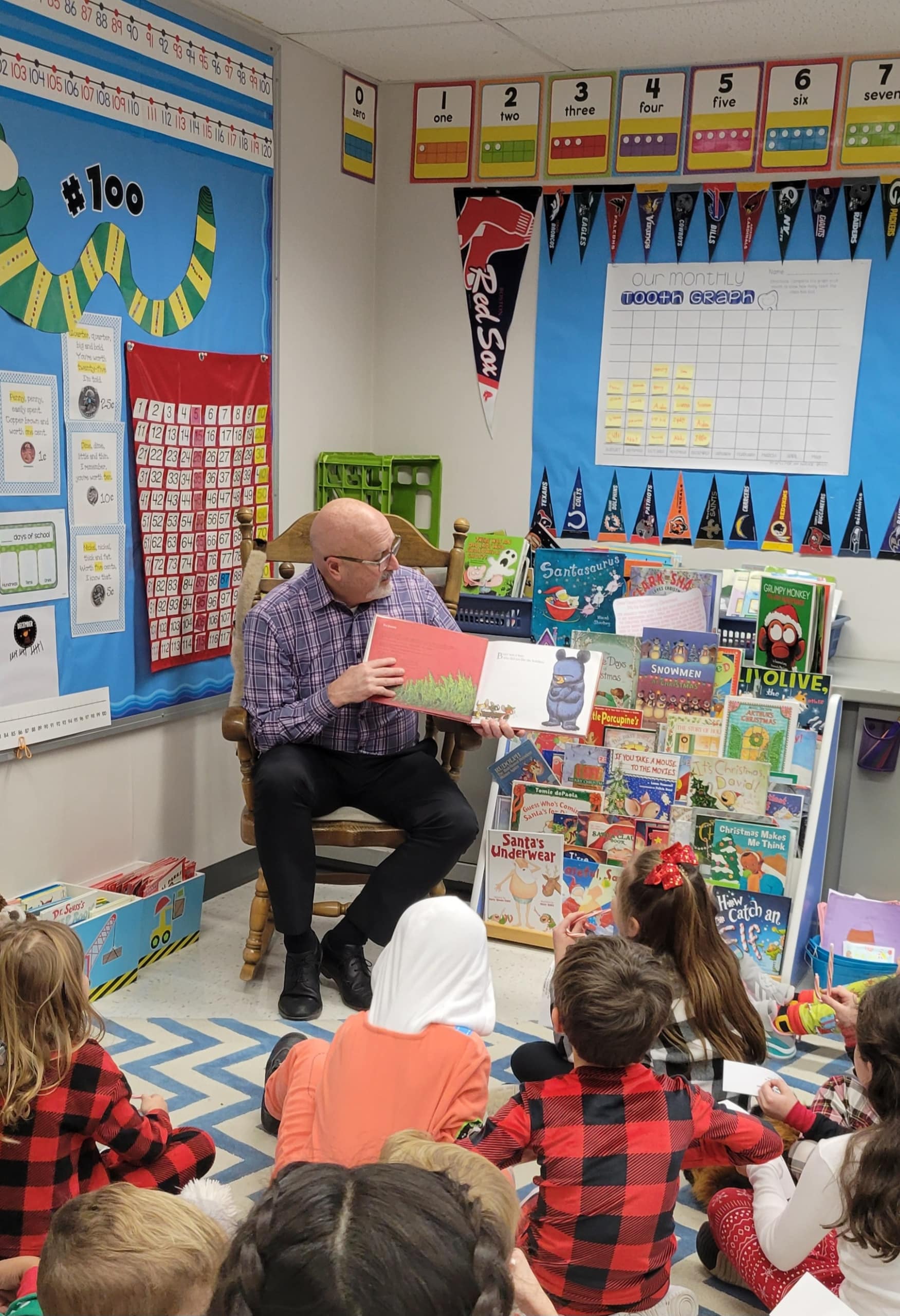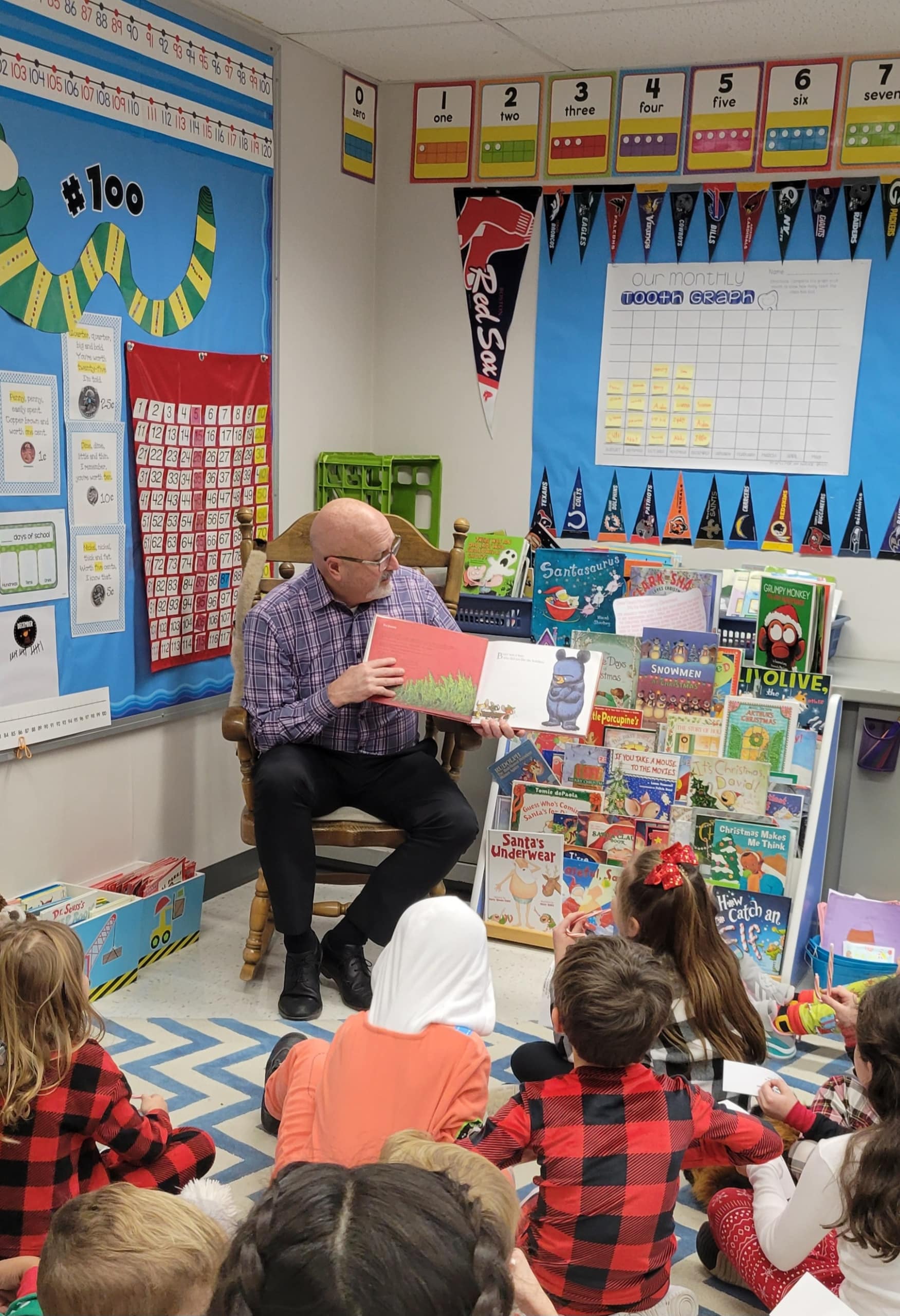 Dr. Veracco read Santa Bruce at the "Kolling Holiday Reading Extravaganza."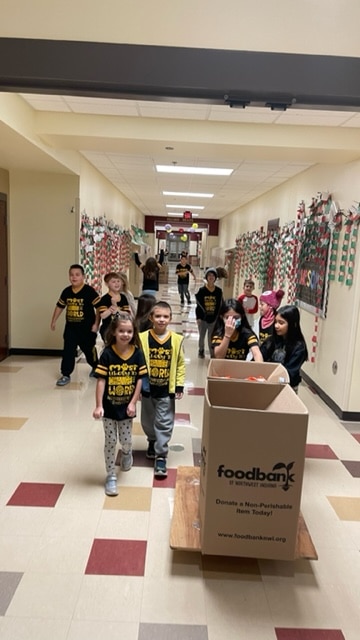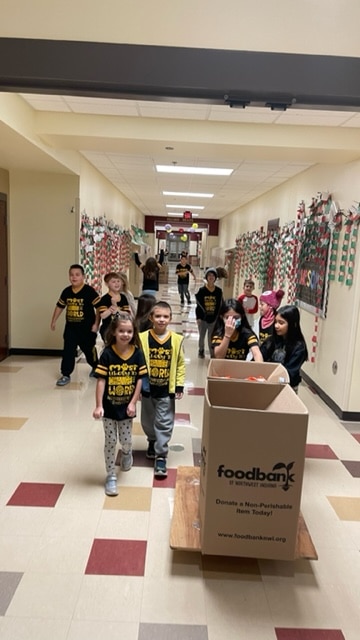 Protsman Elementary students move food collected for the food bank to the front door for pickup.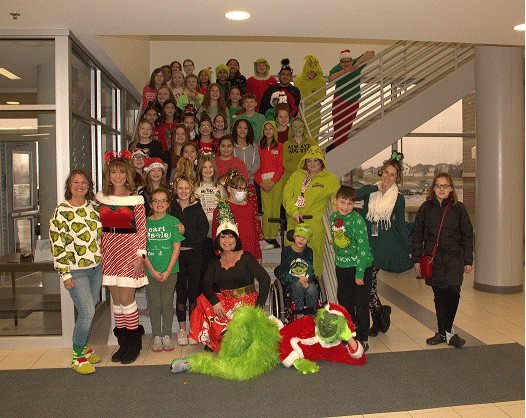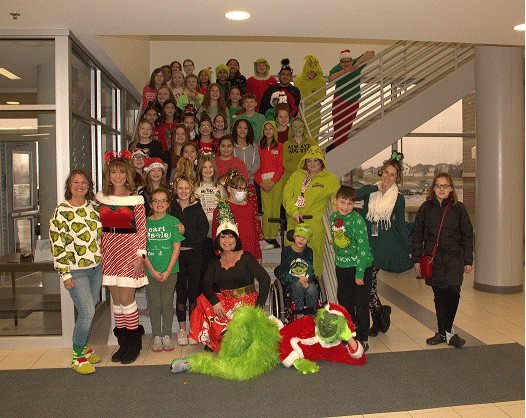 Clark staff and students are dressing things up this holiday season. Whoville day was a huge success!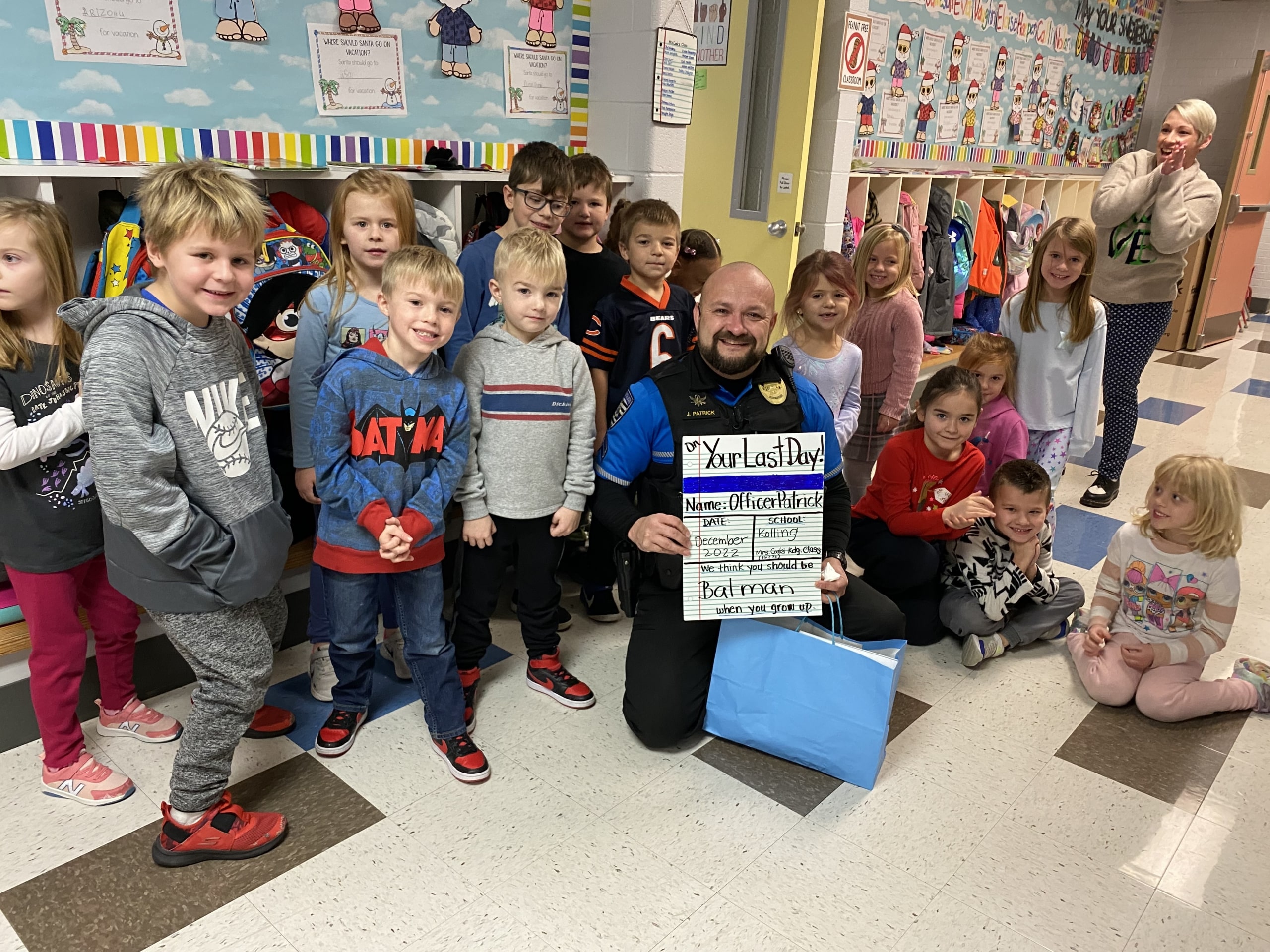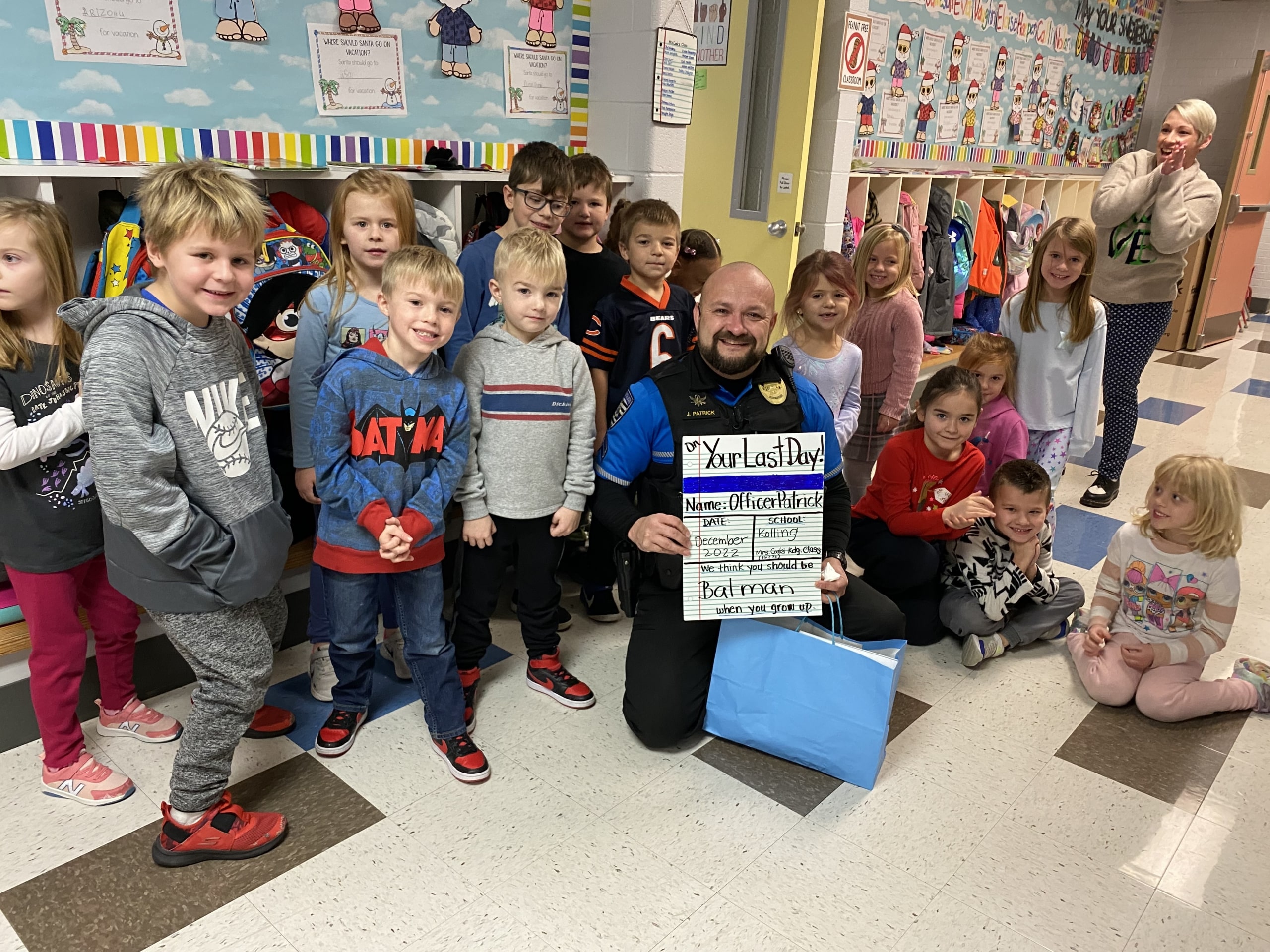 Kolling students bid farewell to Corporal Jerry Patrick, who will be retiring as an LC SRO. Corporal Patrick set the tone for the strong and successful SRO program we have at LC today.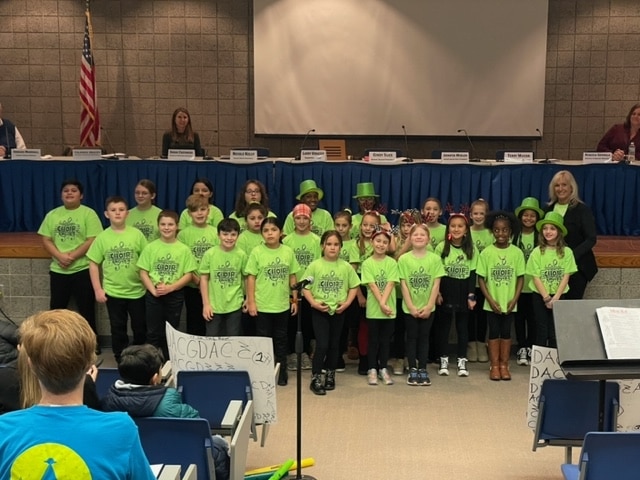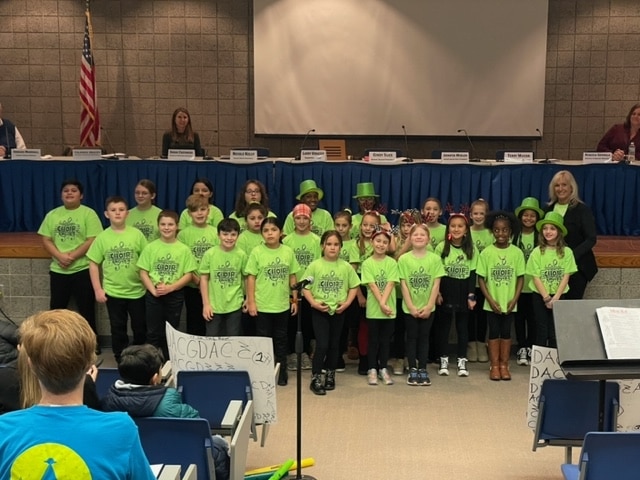 Mrs. Puzey and the Homan Choir entertained the crowd at our School Board meeting.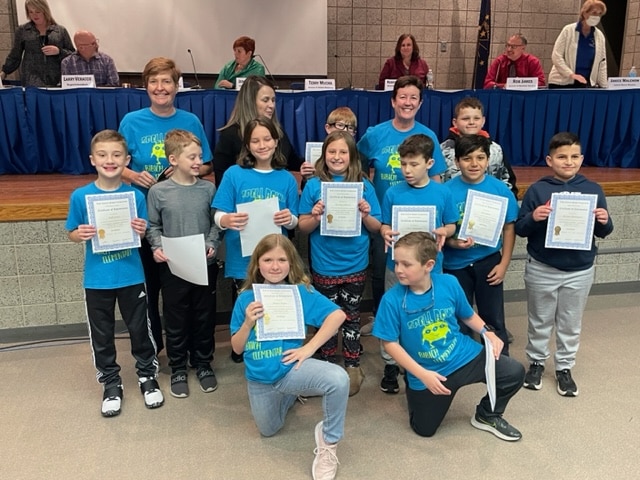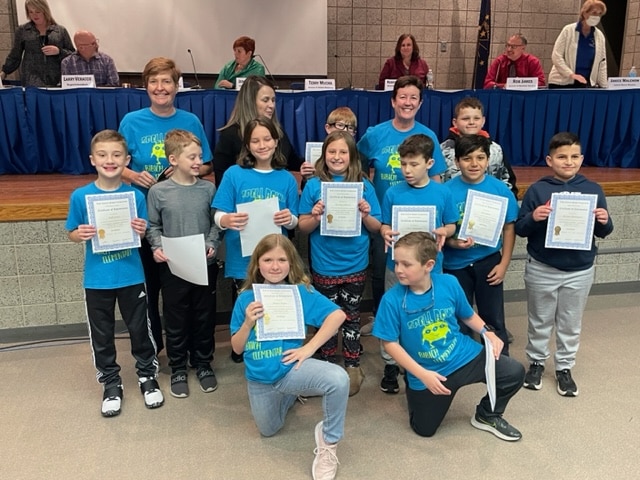 Our State Ranked Bibich Spell Bowl Team celebrated their win with their coaches at our School Board meeting!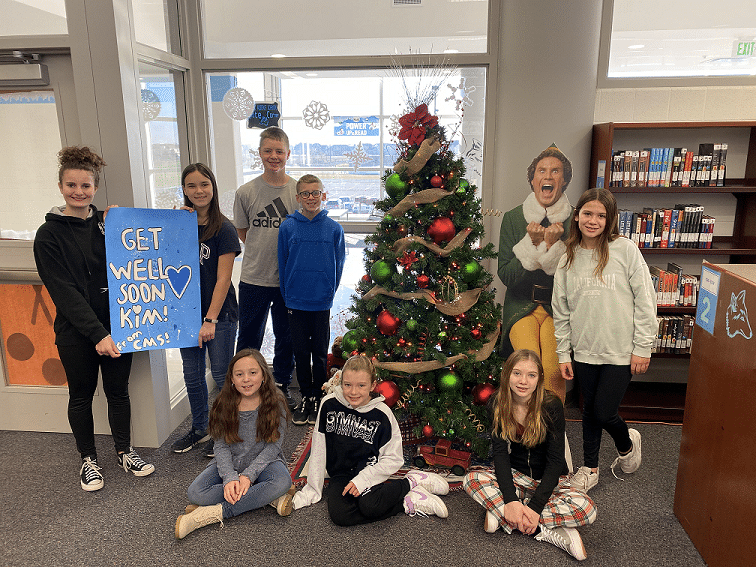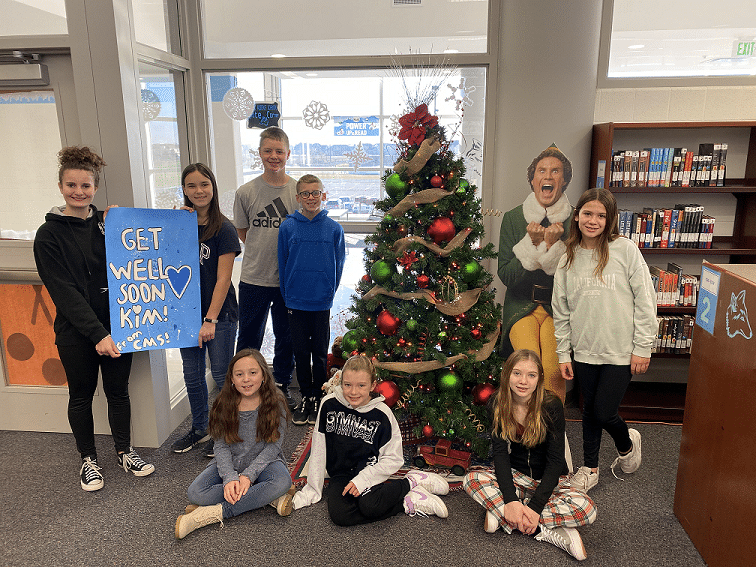 Clark's Help Club sponsored a "Cards for Kim Campaign." Kim is a former Lake Central student who recently had a bone marrow transplant, and we wanted to send cards to help cheer her up during the tough days.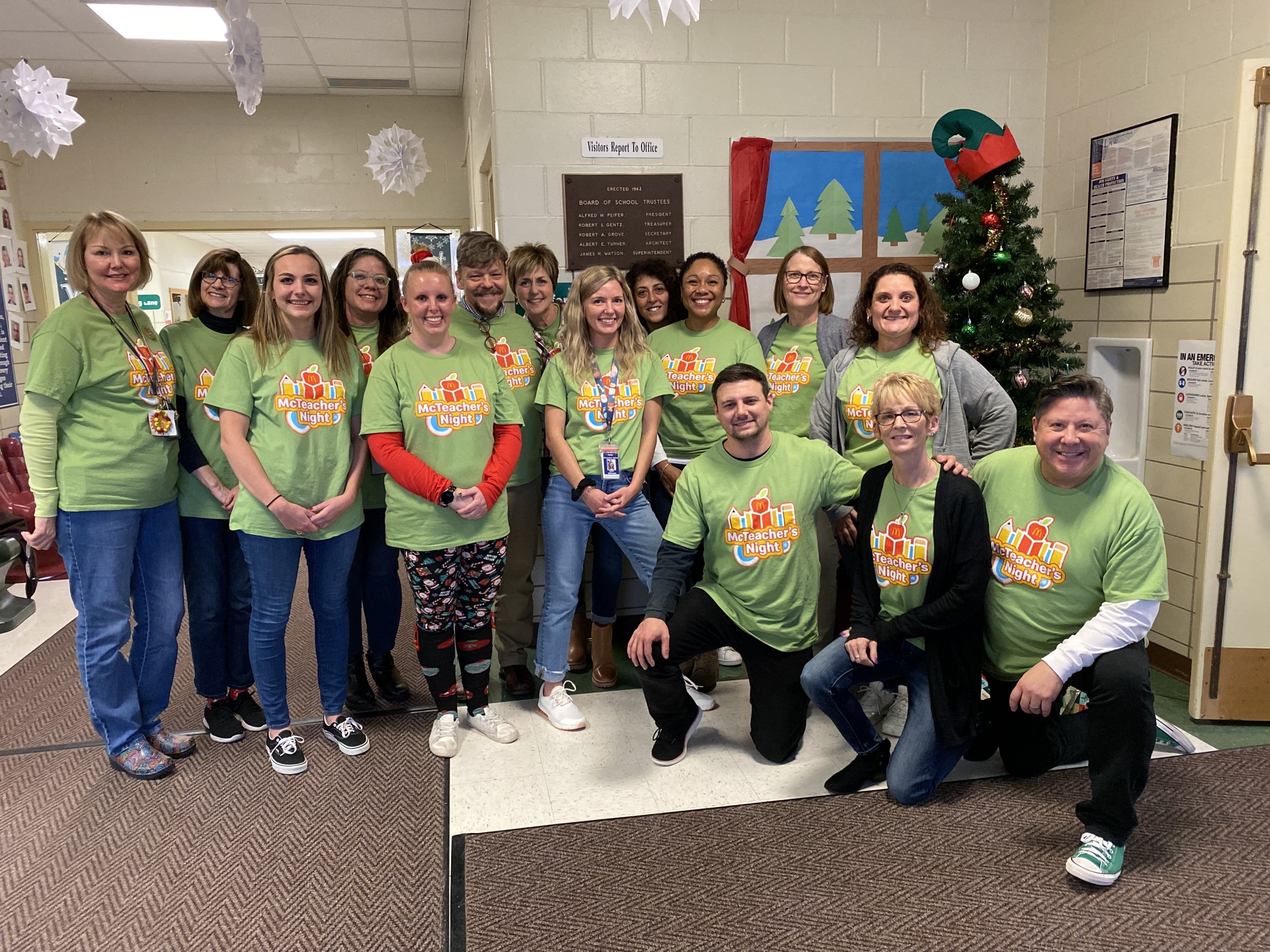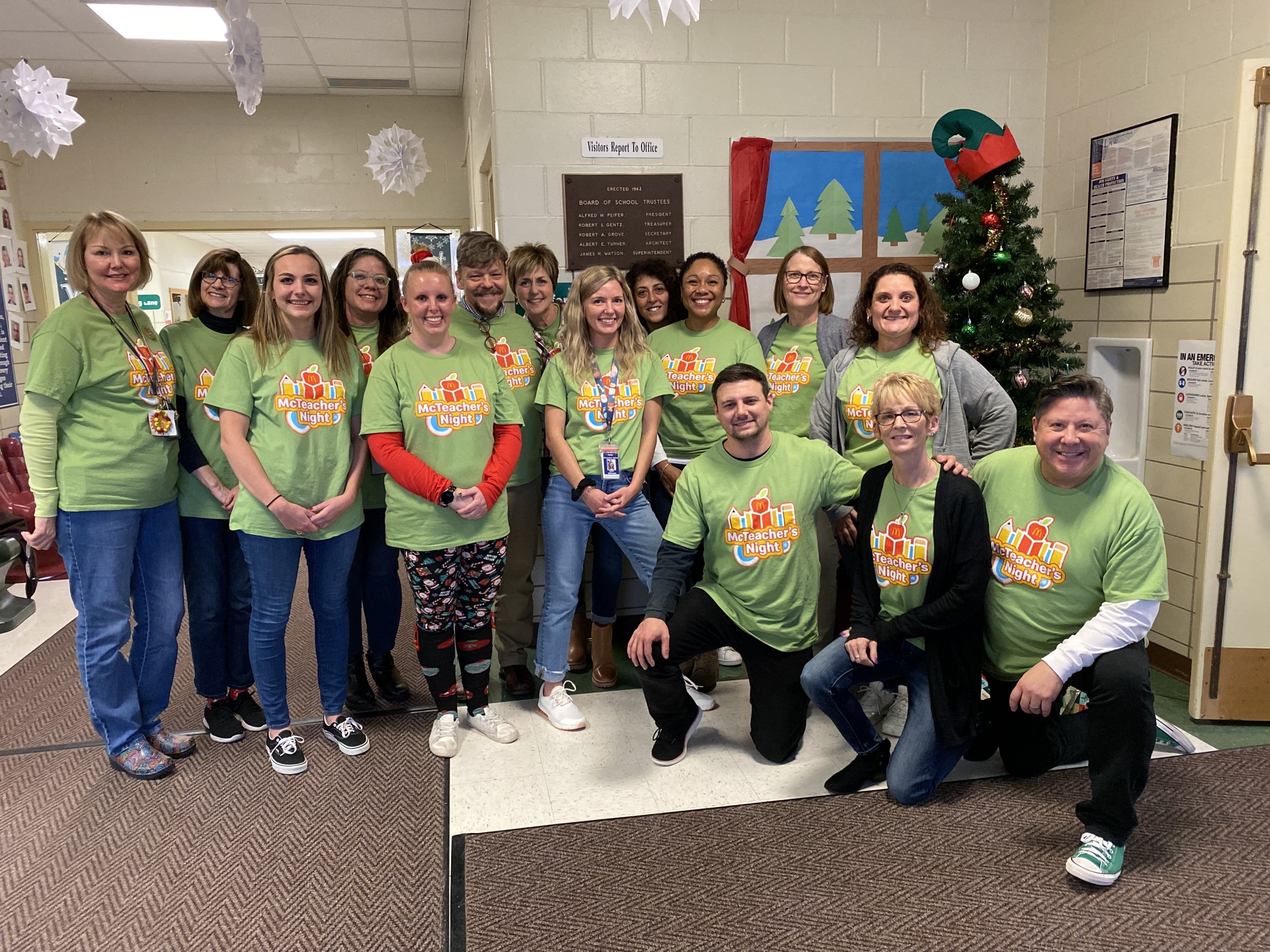 Some of the Peifer staff getting ready for McTeacher night at McDonalds.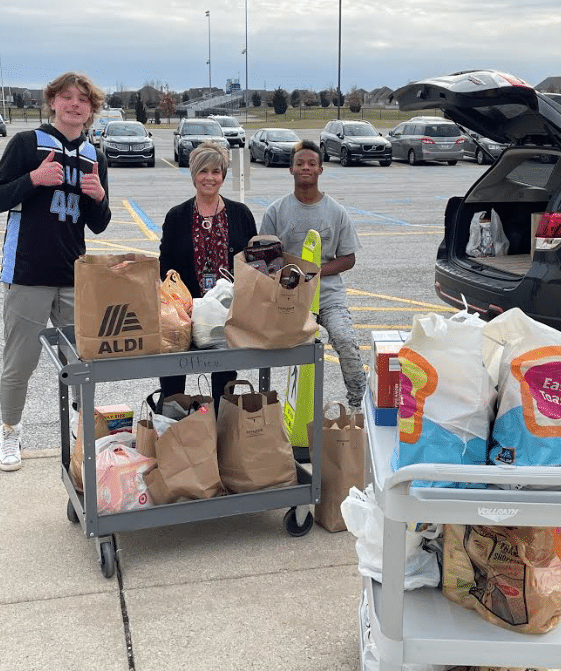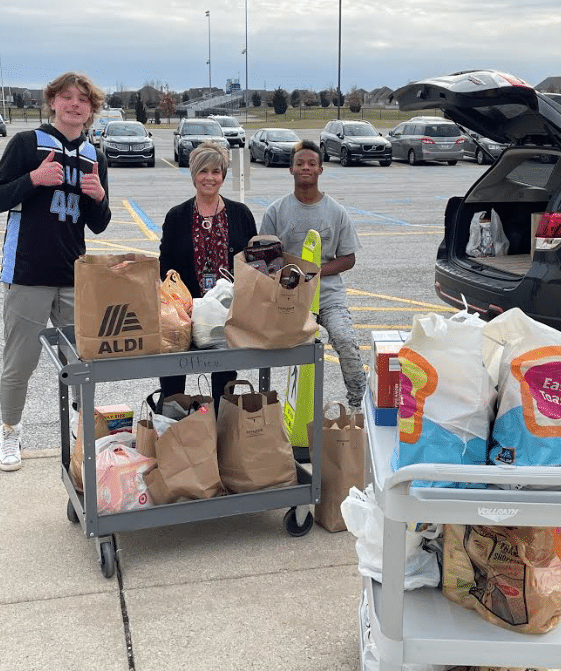 Lucas O'Shaughnessy and Marshawn Henson help Mrs. Raichle load a truck full of donations for the St. John Township Food Pantry. Clark students are happy to help those in need this holiday season.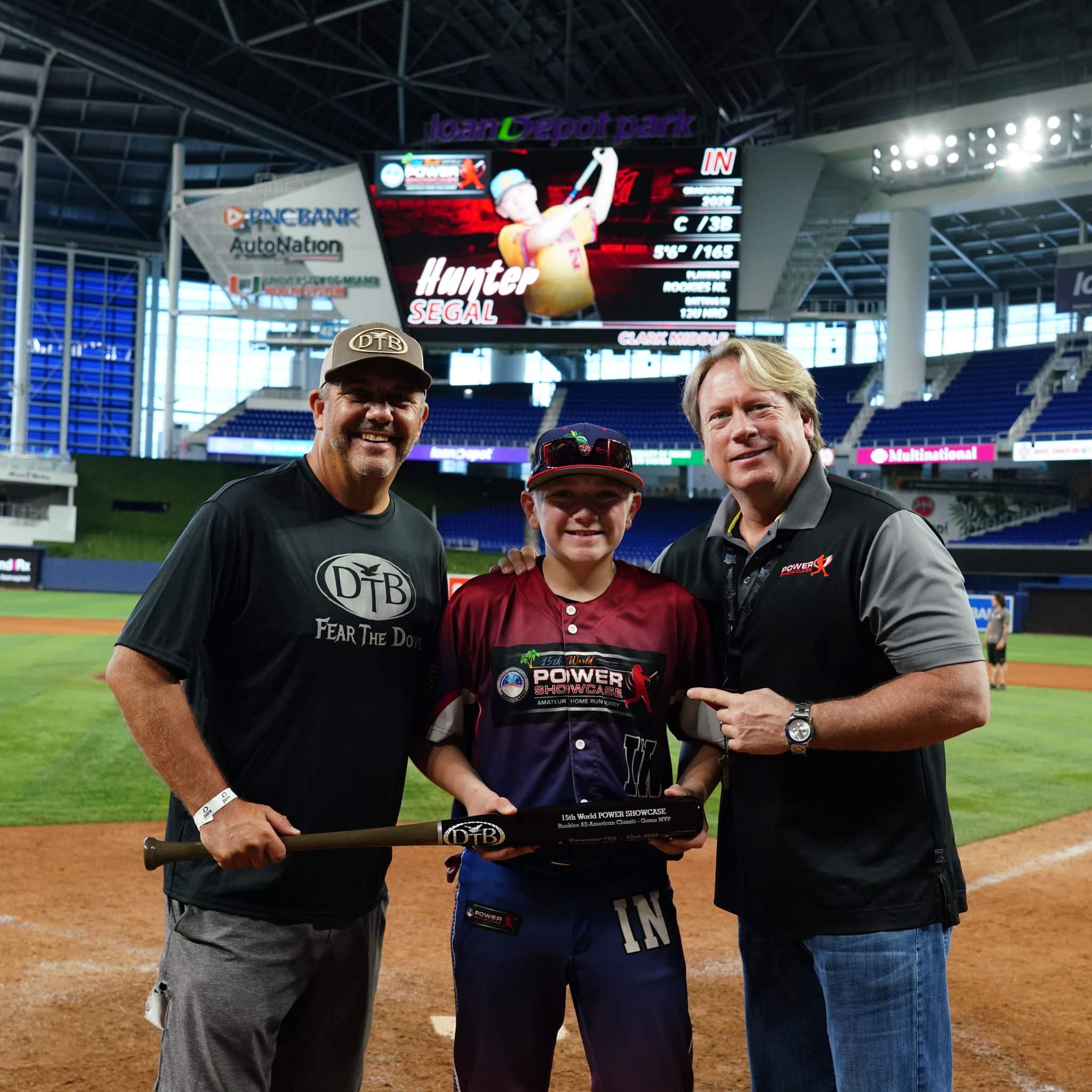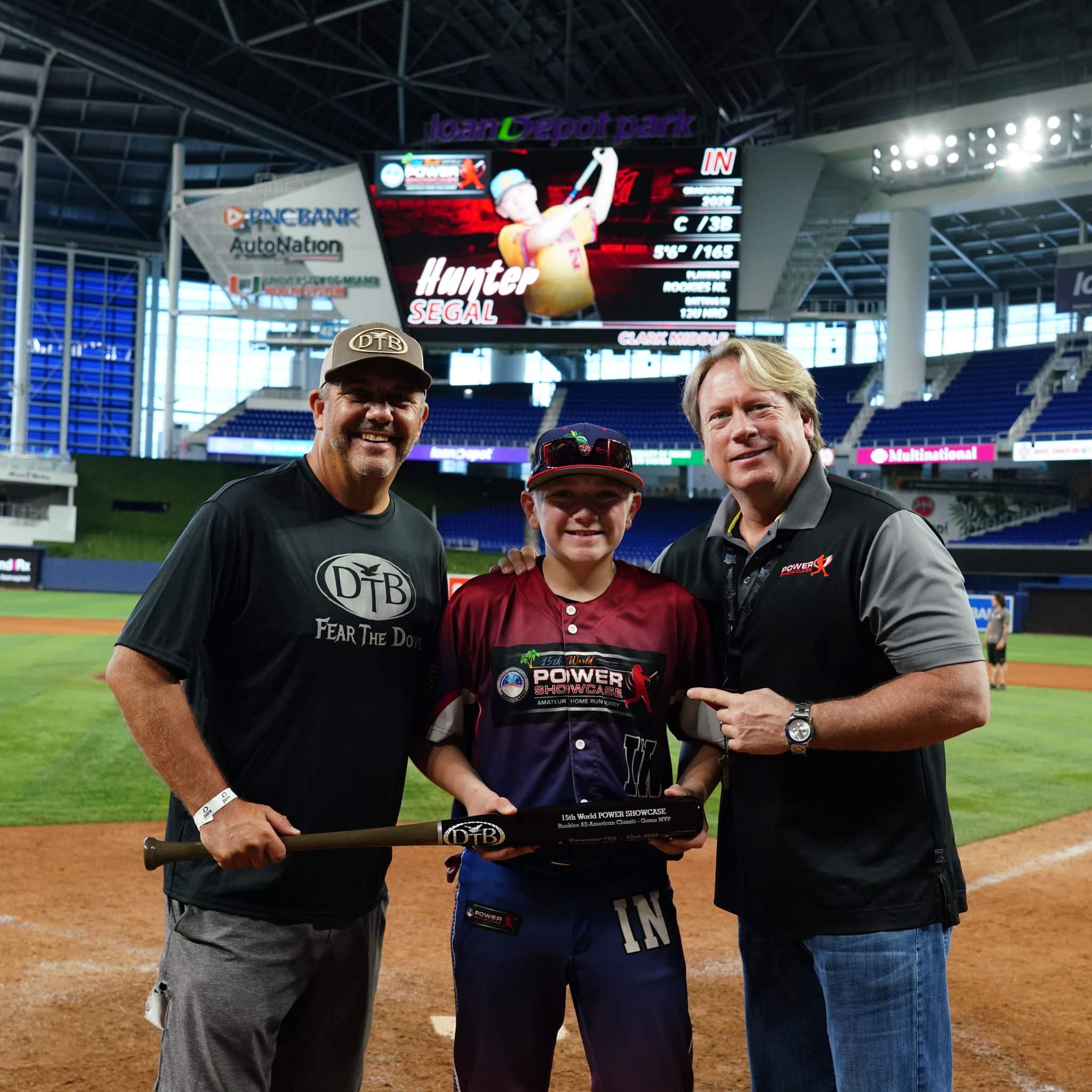 Clark 8th grader, Hunter Segal, competed in the Florida All-American baseball showcase. Hunter was awarded the MVP Award for all of his accomplishments.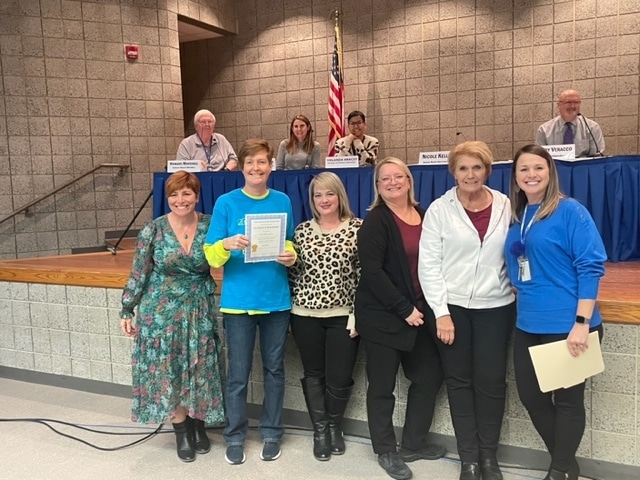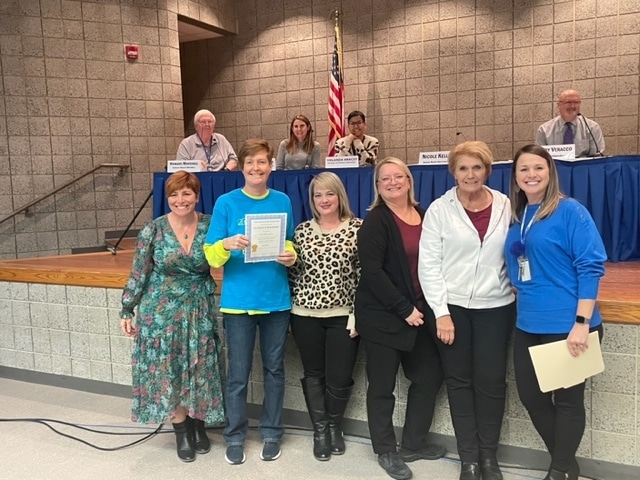 LC School Board and Bibich principal, Mrs. Petralia, congratulate Michelle Snow for winning the IASP Academic Coach of the Year.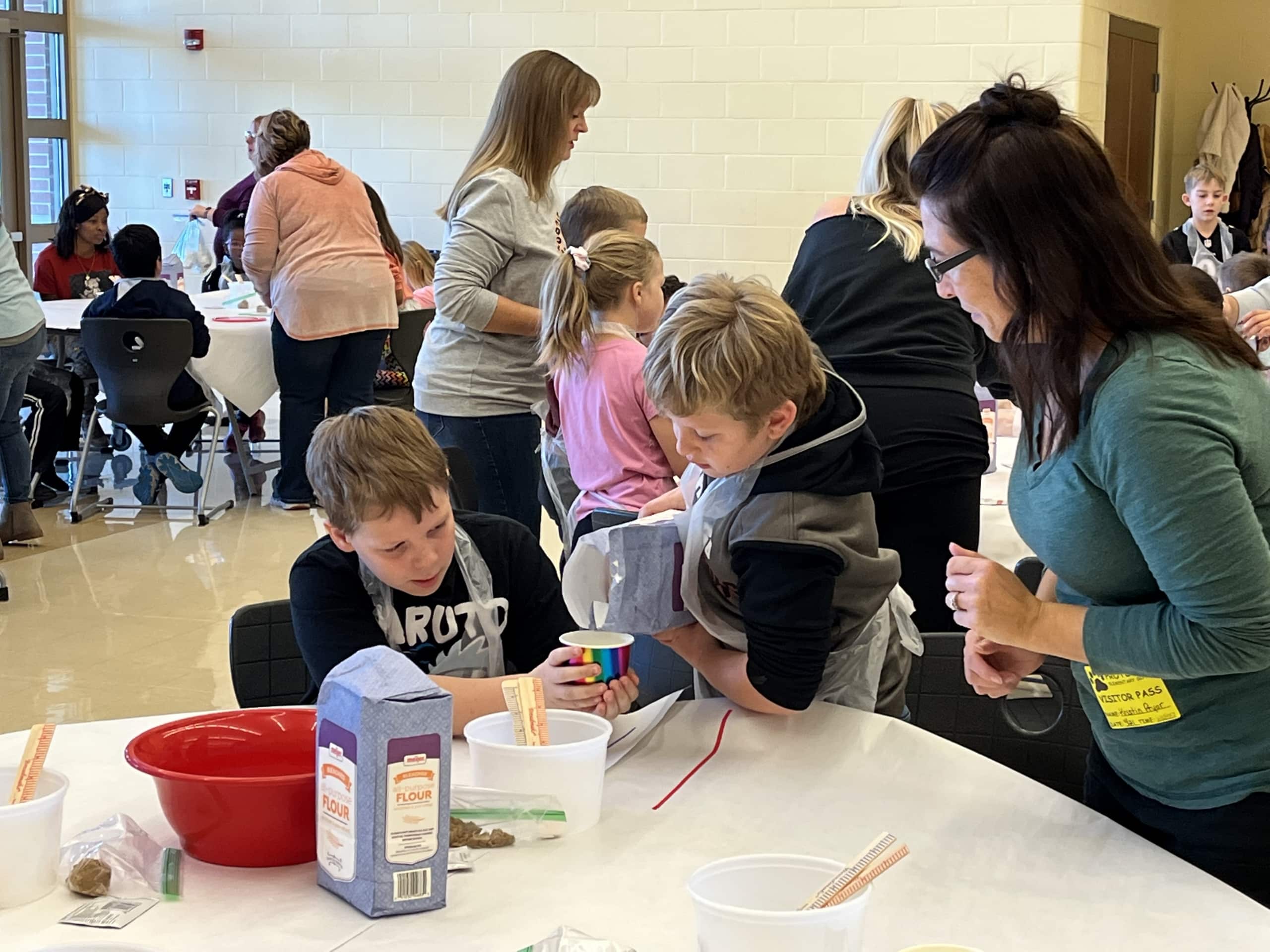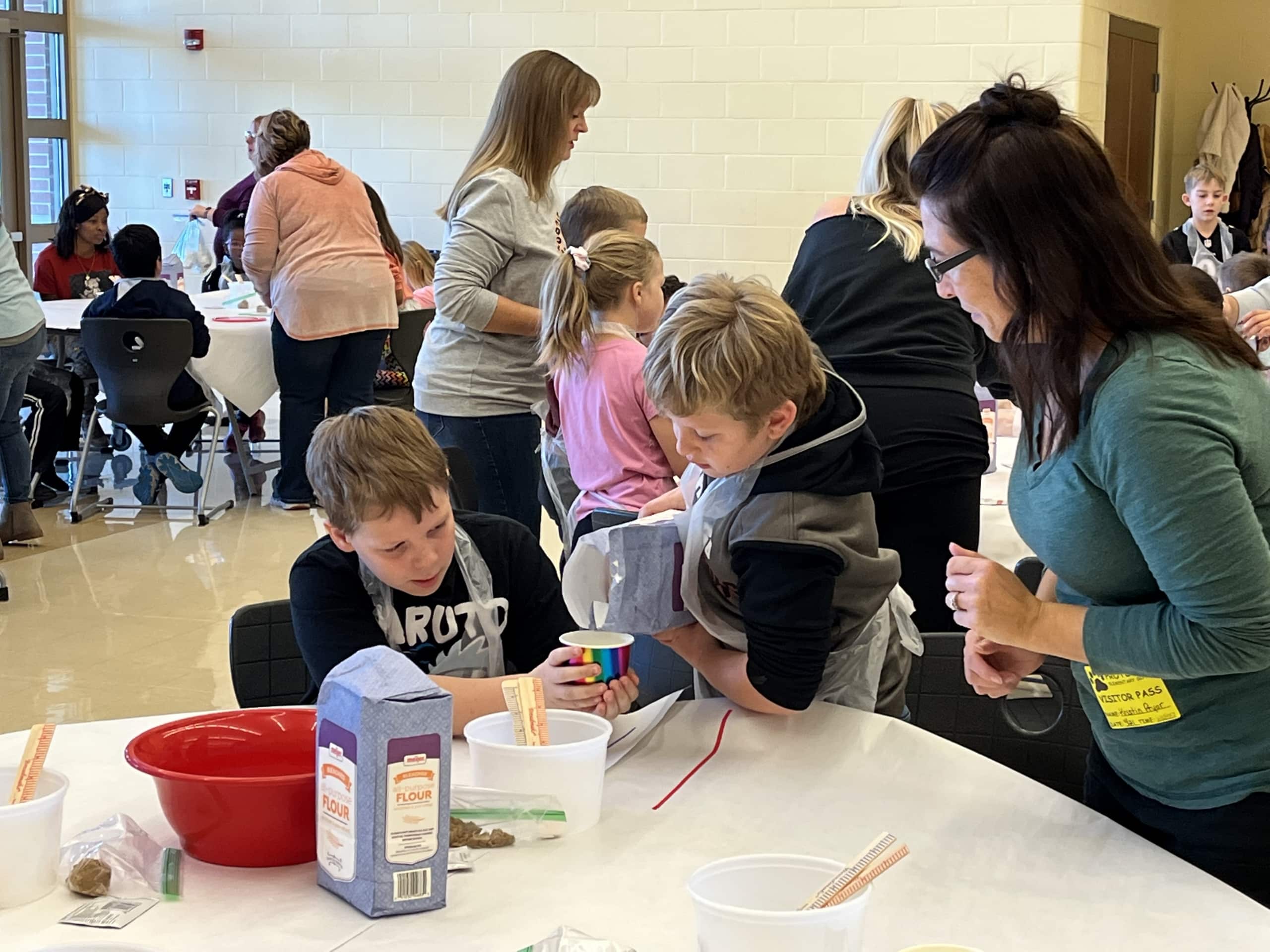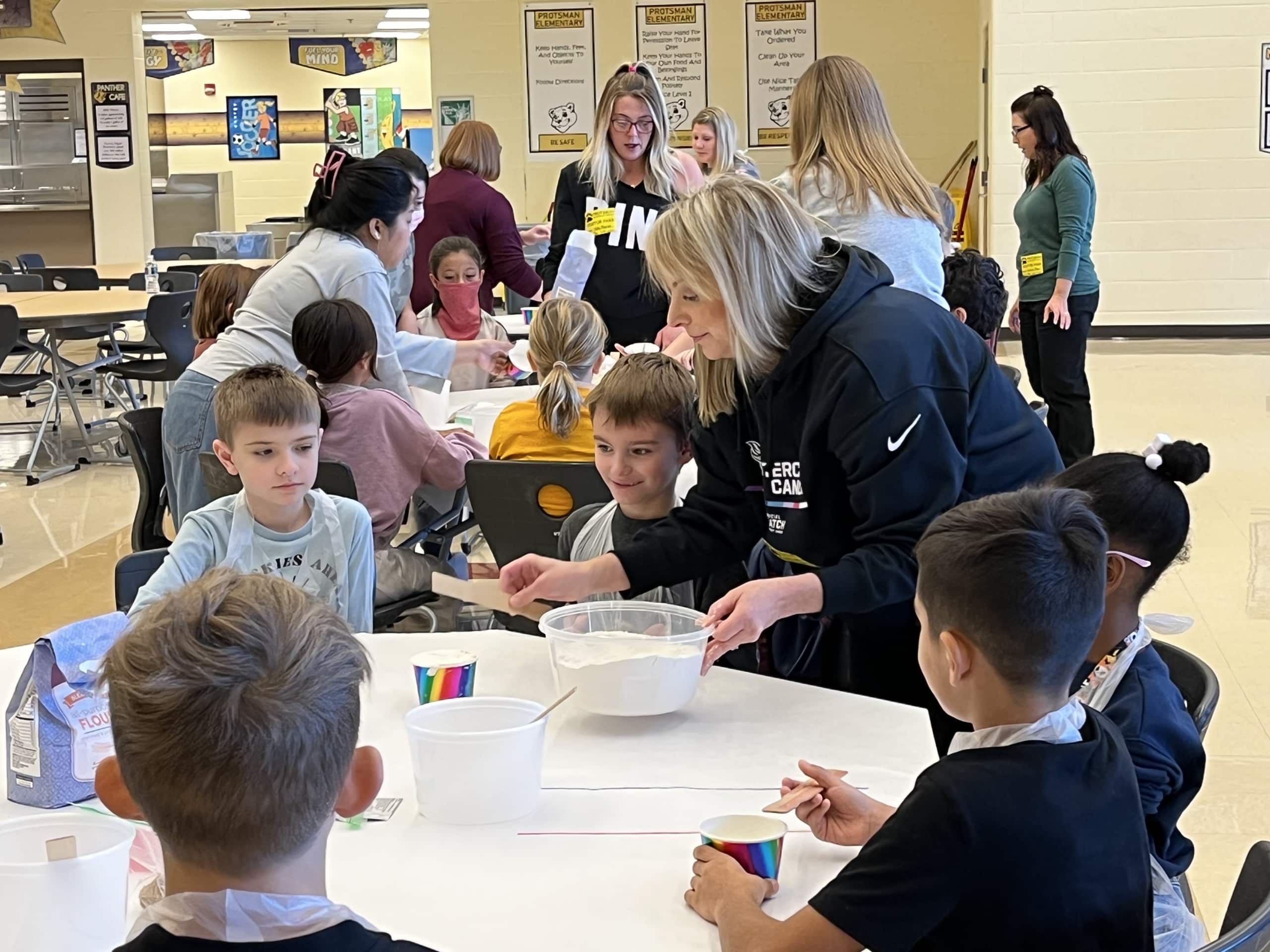 Our third graders were busy making bread to enjoy with their families. We had many volunteers who came to add a helping hand.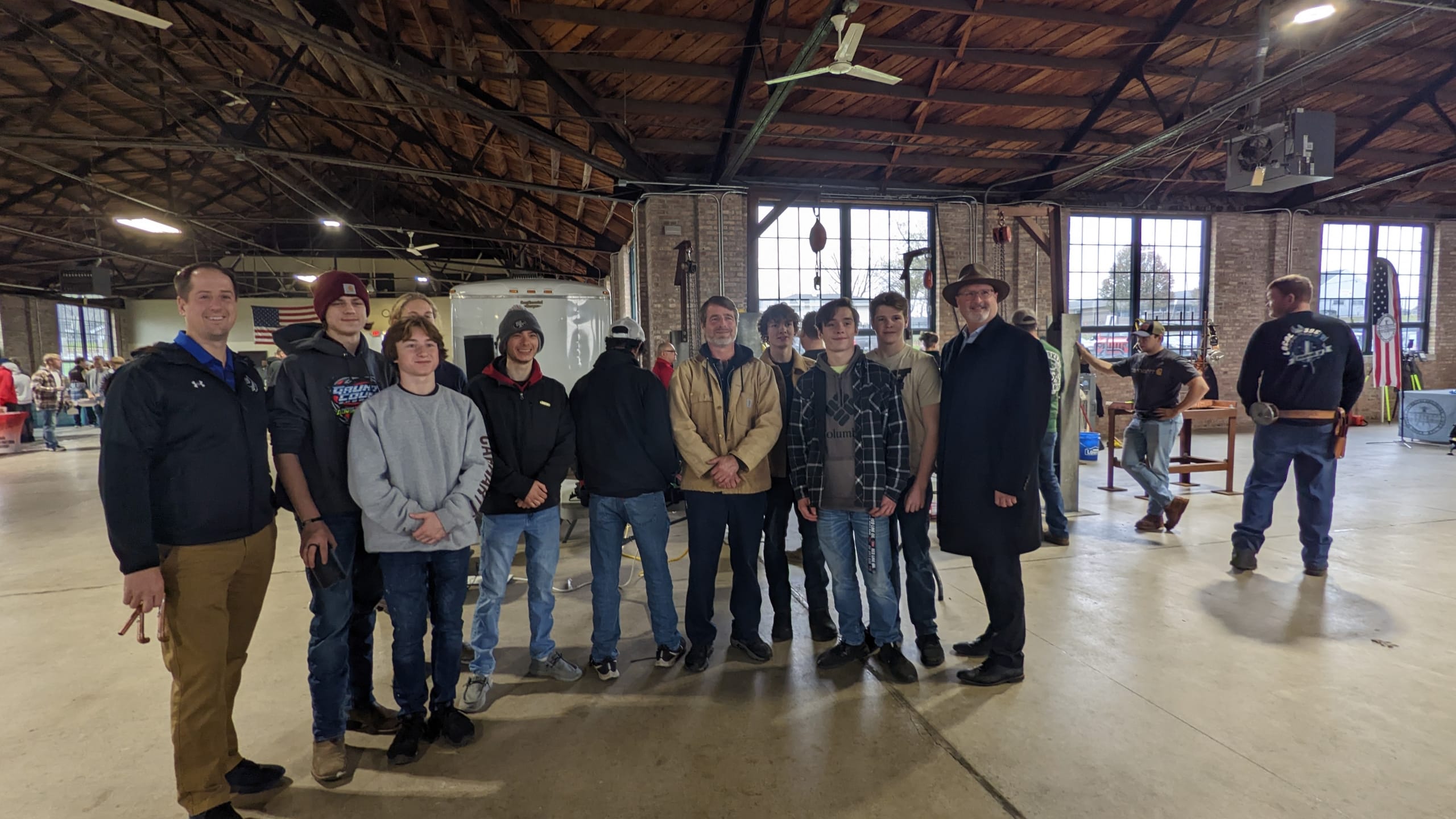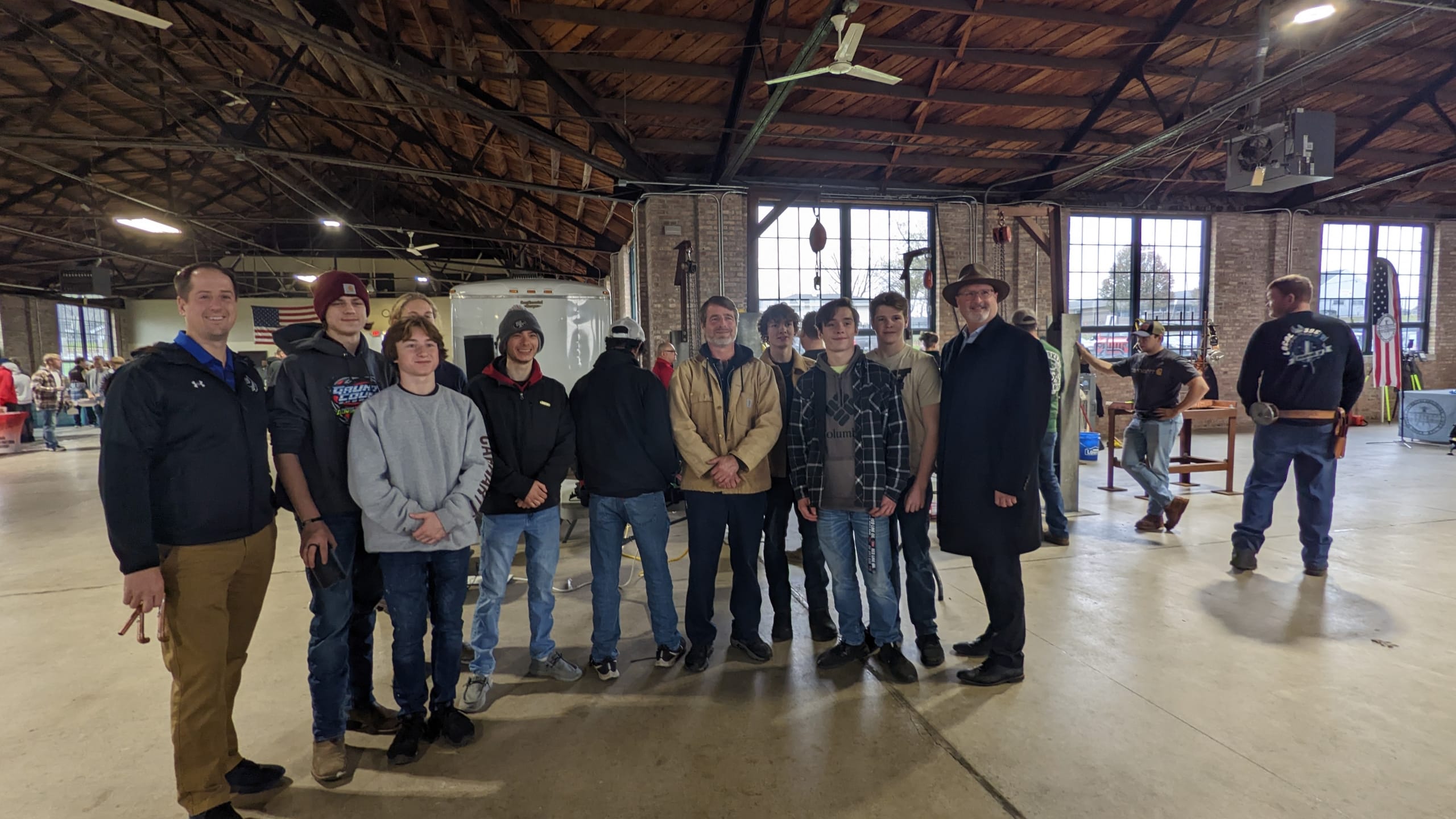 Assistant Principal Mr. Smolinski, Shop Teacher Mr. Richardson, Superintendent Dr. Veracco with some of the Lake Central students that attended the 6th Annual Hands on Construction & Skilled Trades Expo at the Lake County Fairgrounds.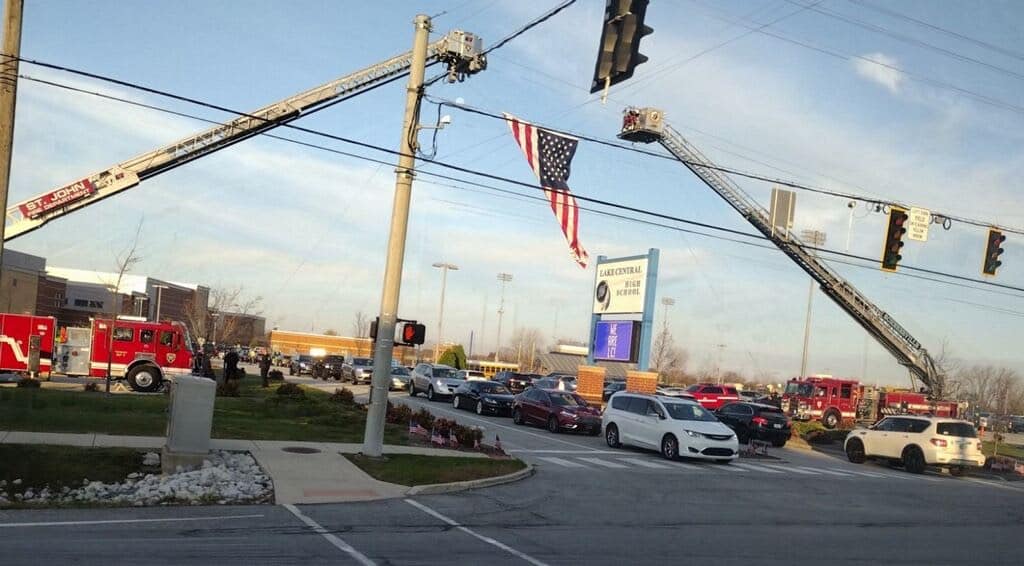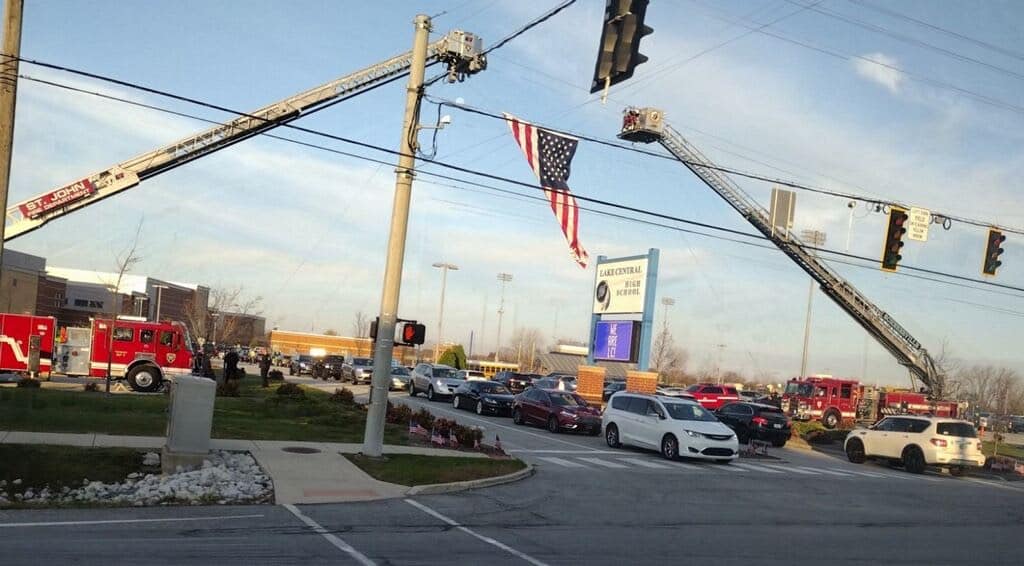 Schererville and St. John Fire Departments salute veterans as they arrive for the LCHS Veteran's Day program.