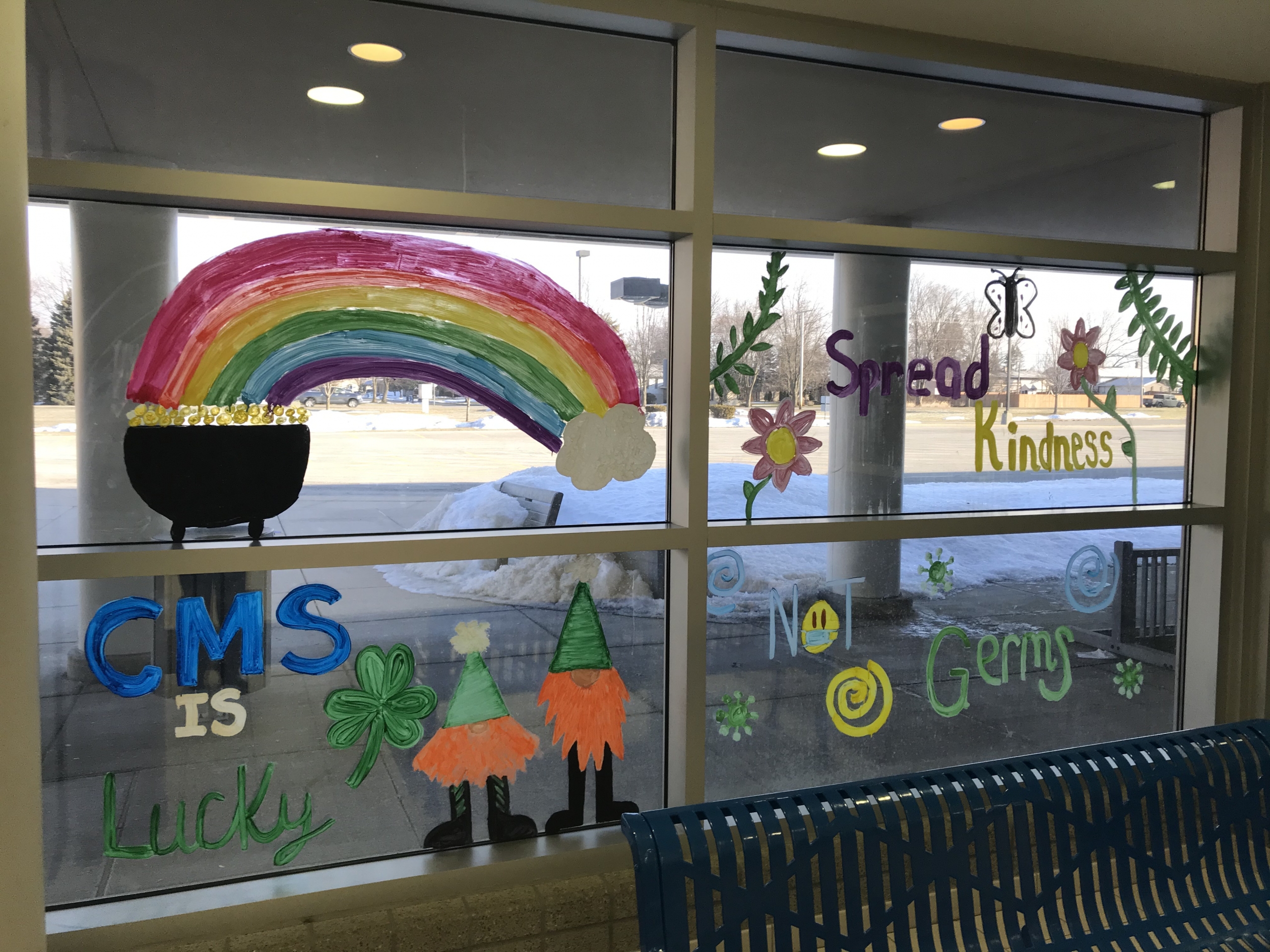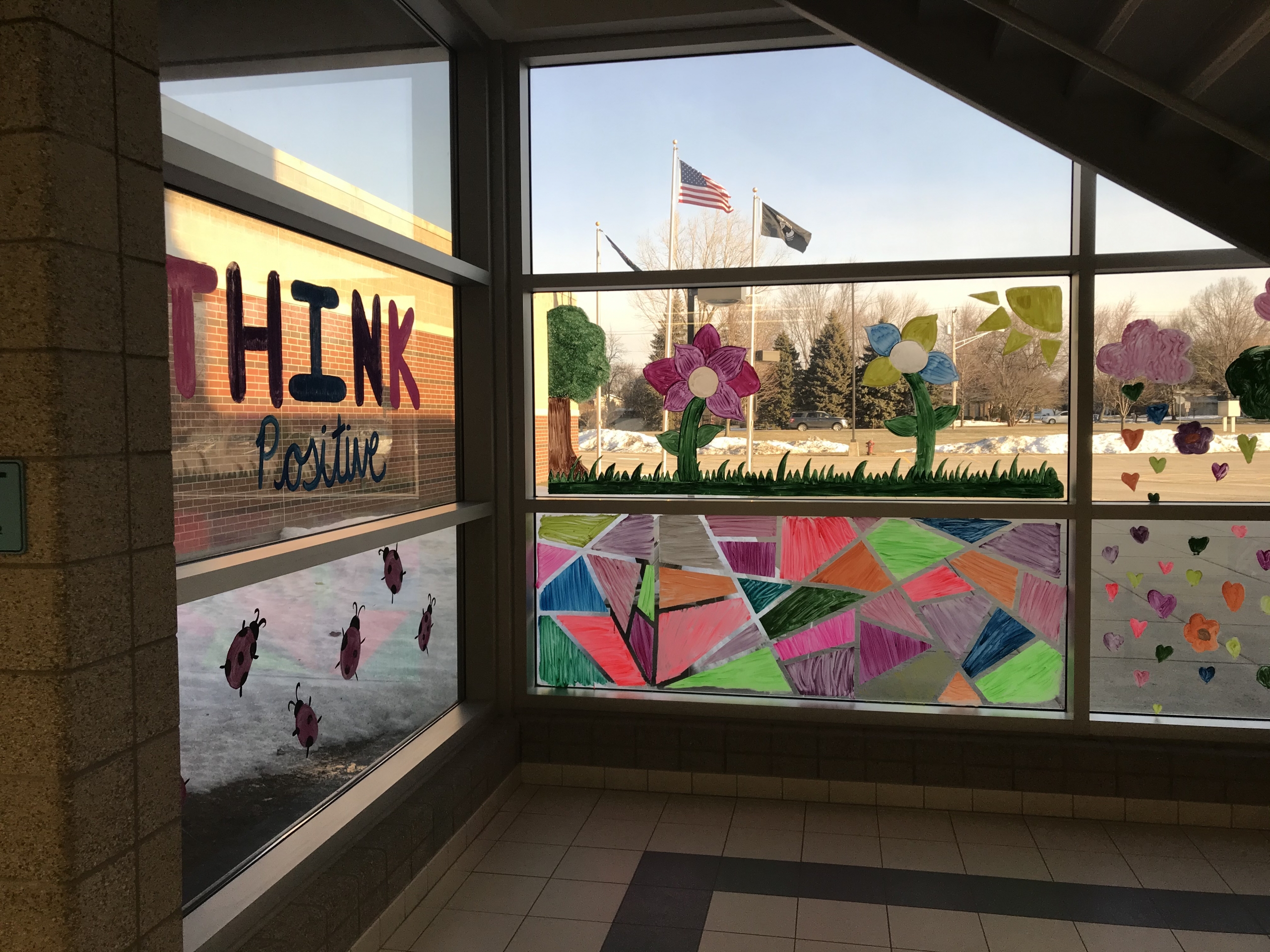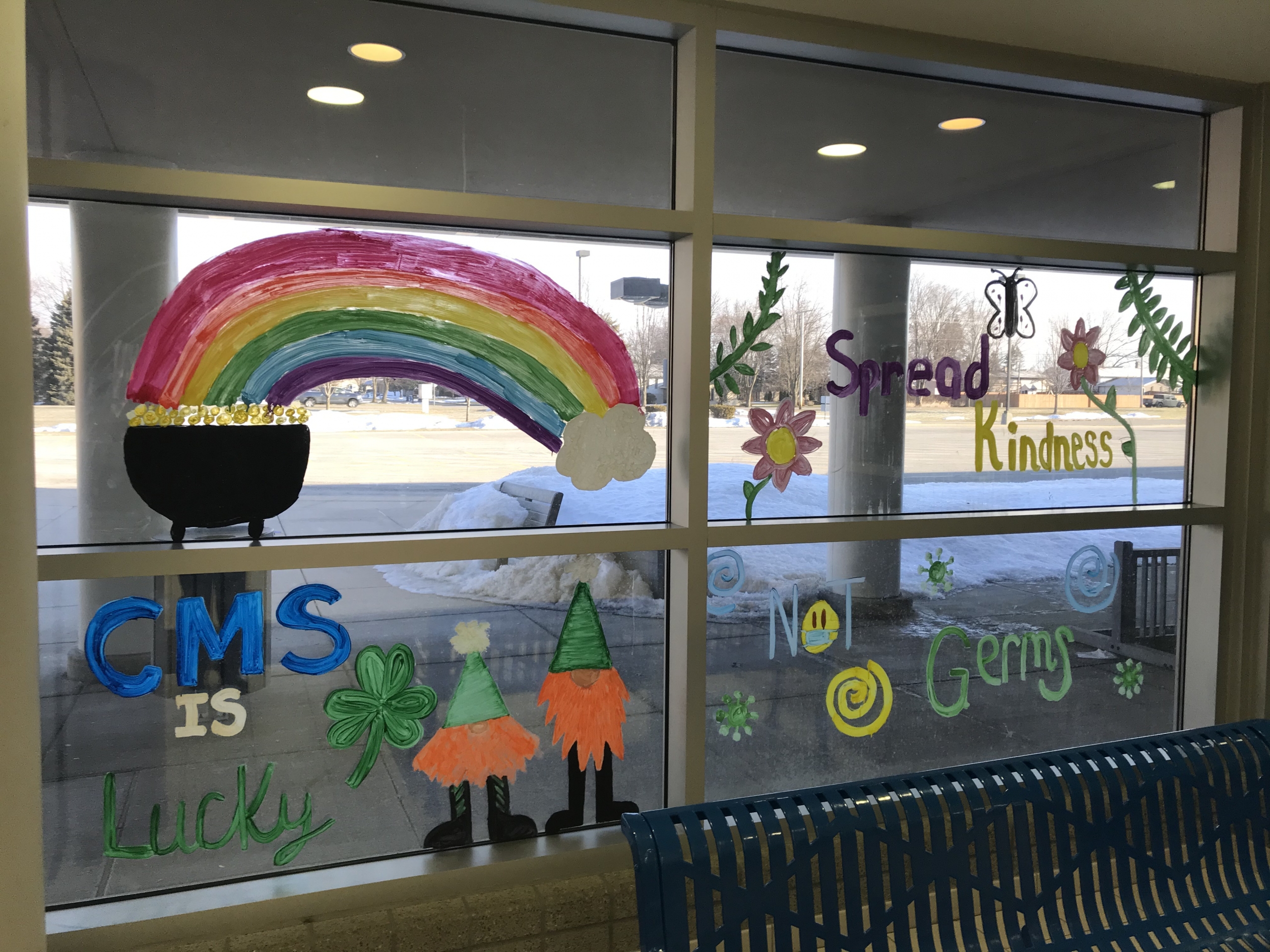 NJHS students, along w their sponsor, Mrs. Bartolomeo, decorated the windows at Clark. Thank you for the beautiful designs and positive messages.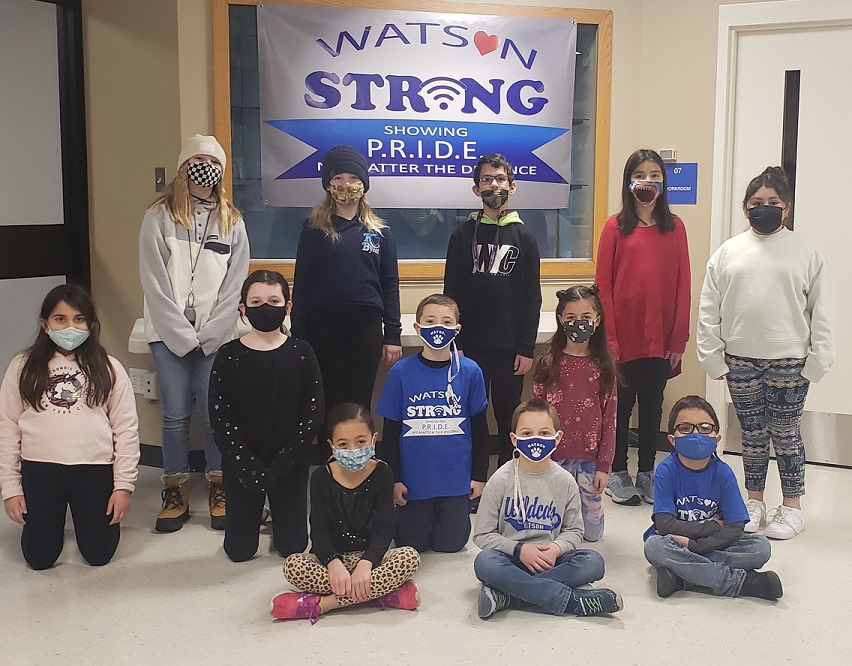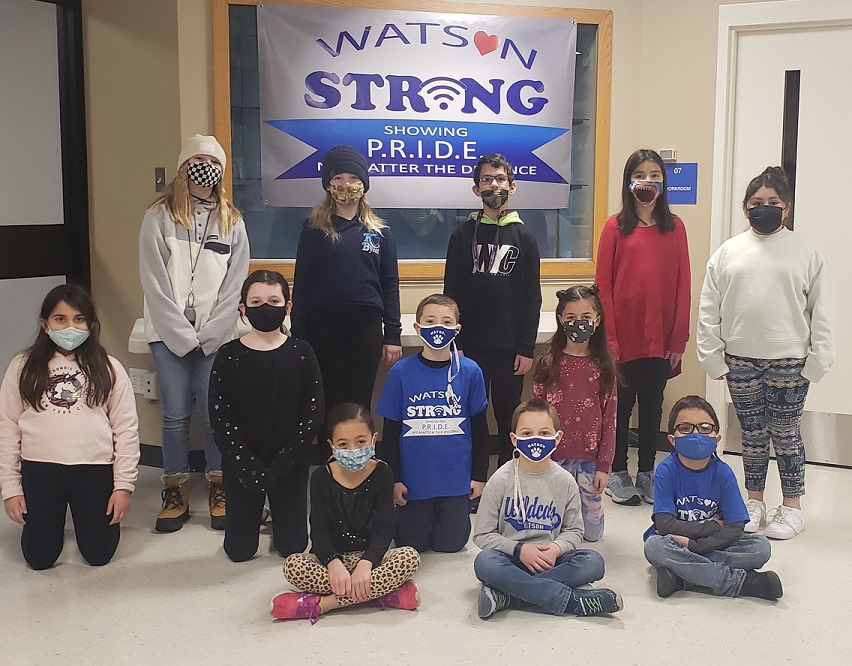 Watson Student Council showing P.R.I.D.E. (Positivity, Respect, Integrity, Determination, Empathy)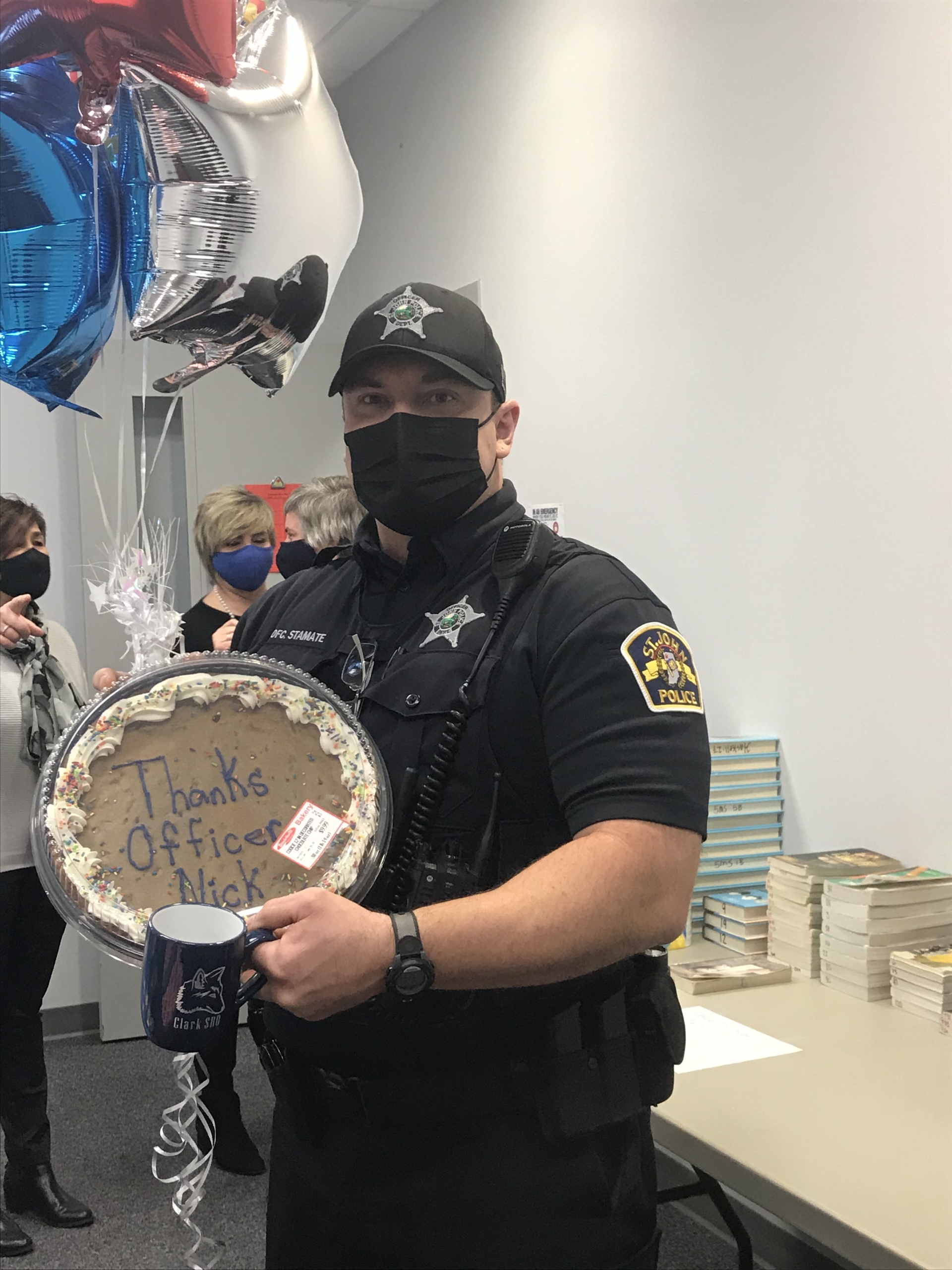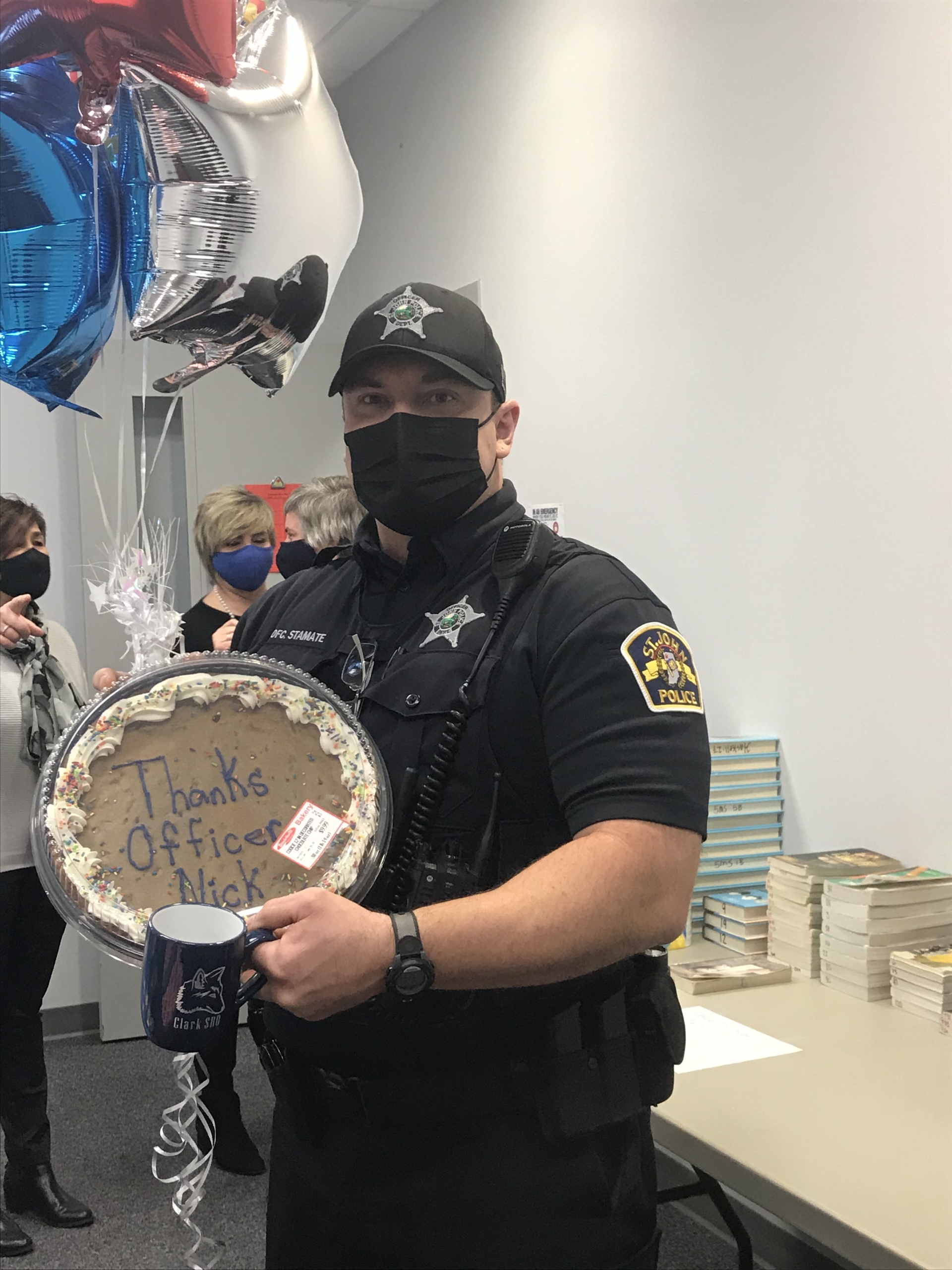 Office Nick Stamate was thanked by Clark MS on Law Enforcement Appreciation Day, Monday January 11.
Mrs. Lopez making special deliveries to her eLearning students.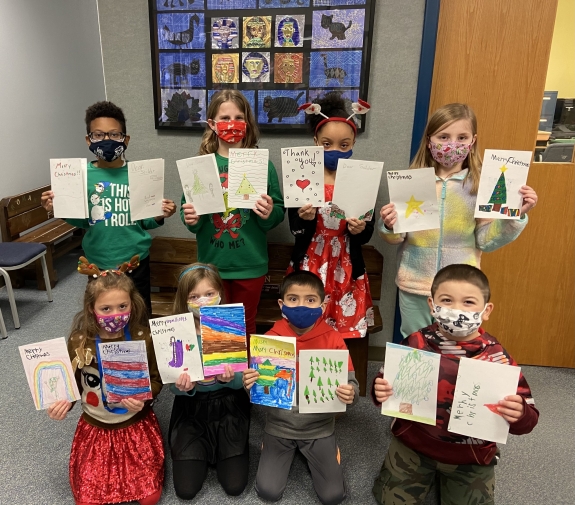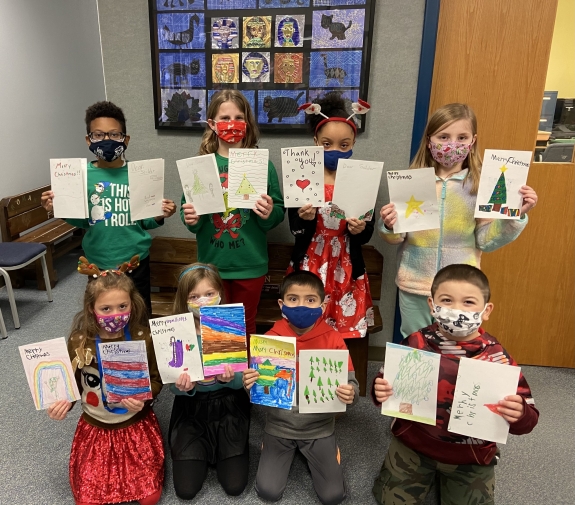 Homan students show their holiday cards made for troops deployed on the USS Nimitz.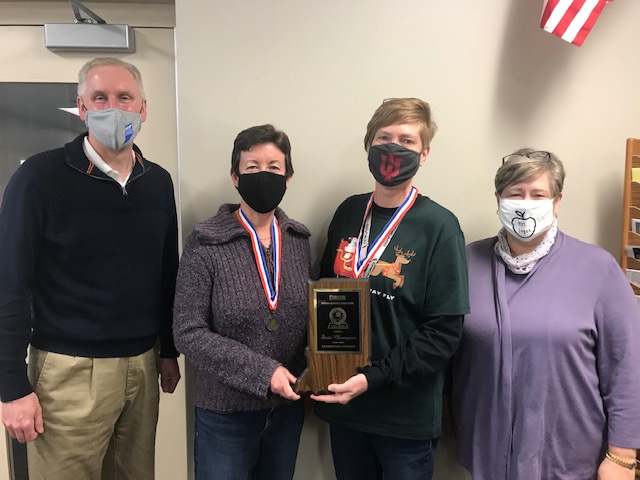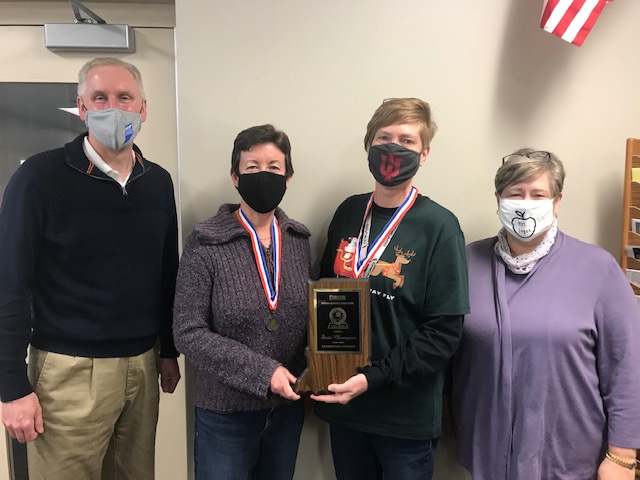 Dr. Todd Bess, Director of IASP, delivered a plaque to Bibich's Spell Bowl coaches (Miss Snow and Miss O'Rourke) for the team's 1st place finish.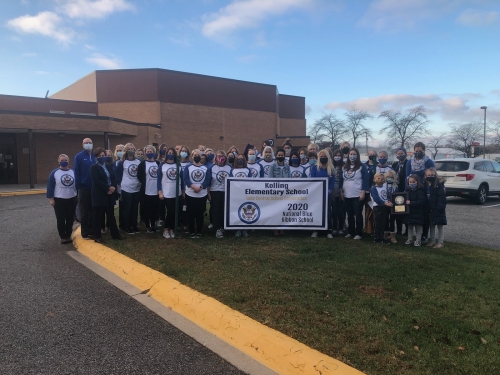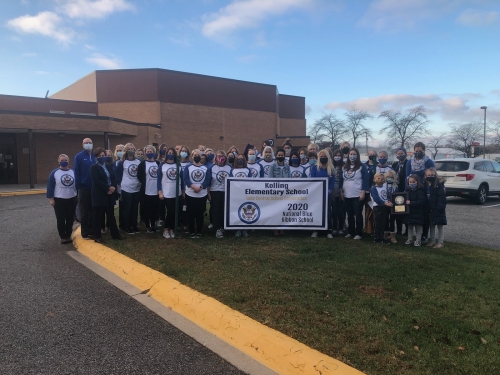 Kolling Elementary was recognized as a National Blue Ribbon School on Friday November 13, 2020.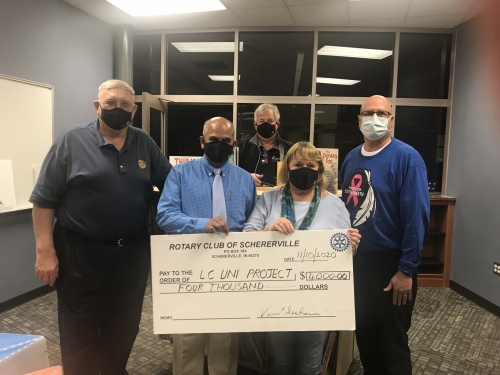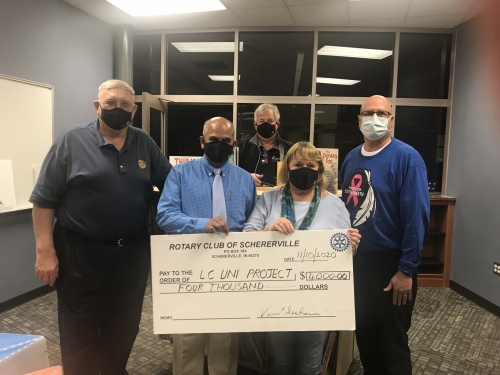 Lake Central proudly accepted a $4000 donation from the Schererville Rotary Club which will go toward the purchase of additional equipment for the UNI Mobile Library!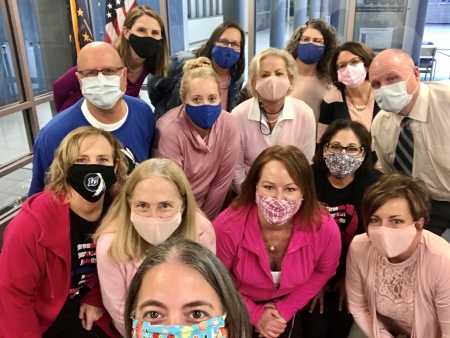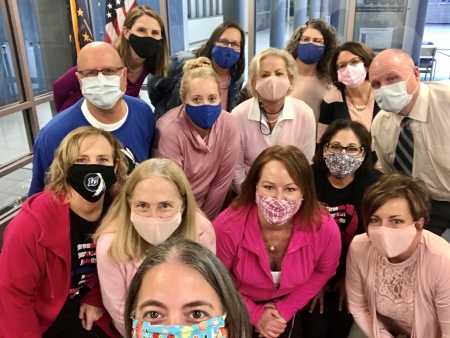 Central Office Team dressed in pink to support all of our LC employees fighting cancer.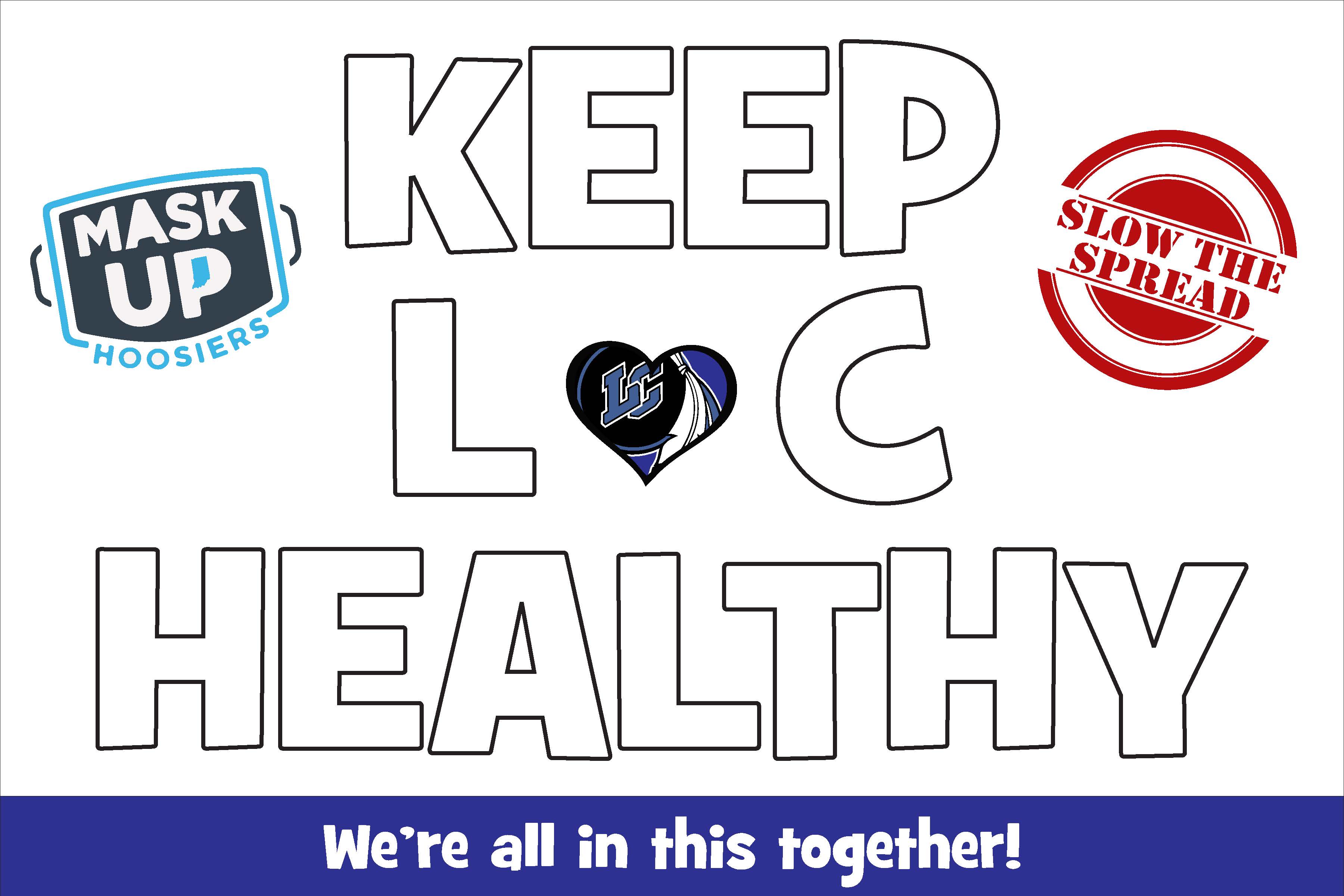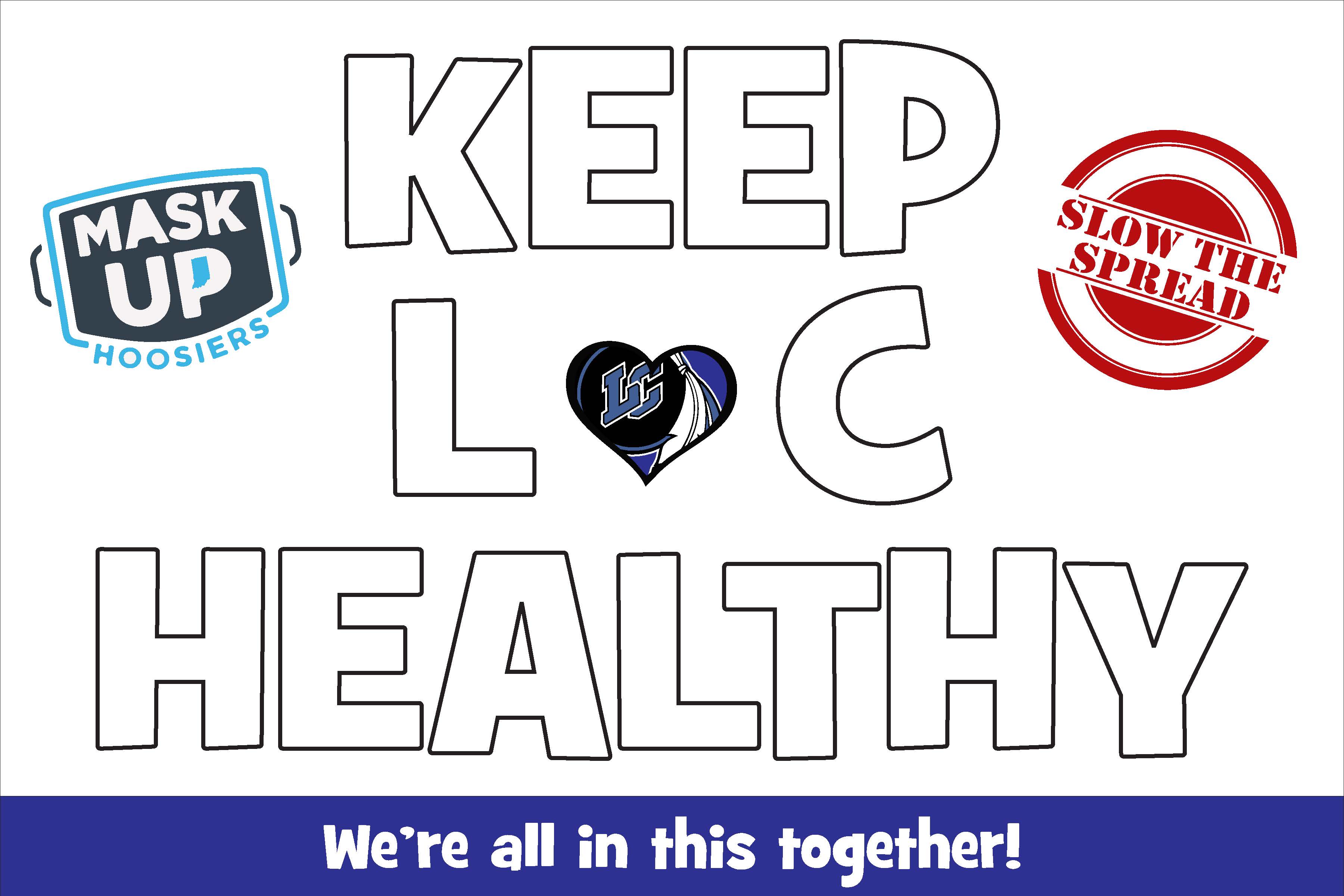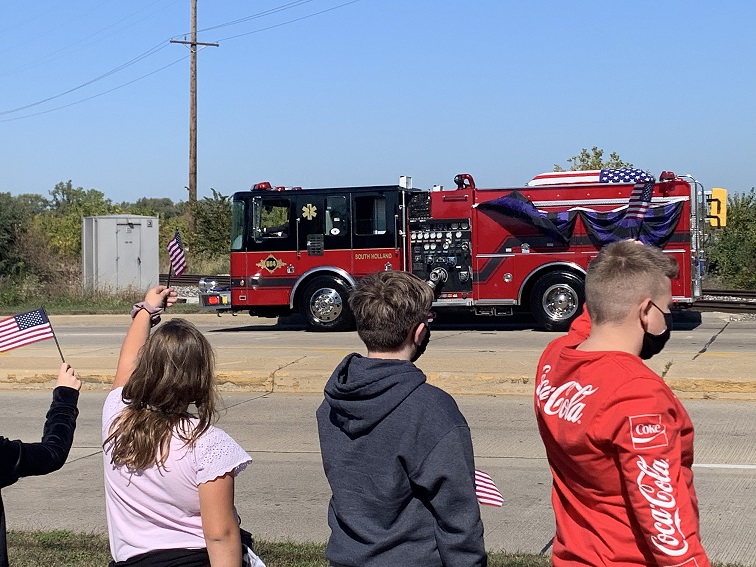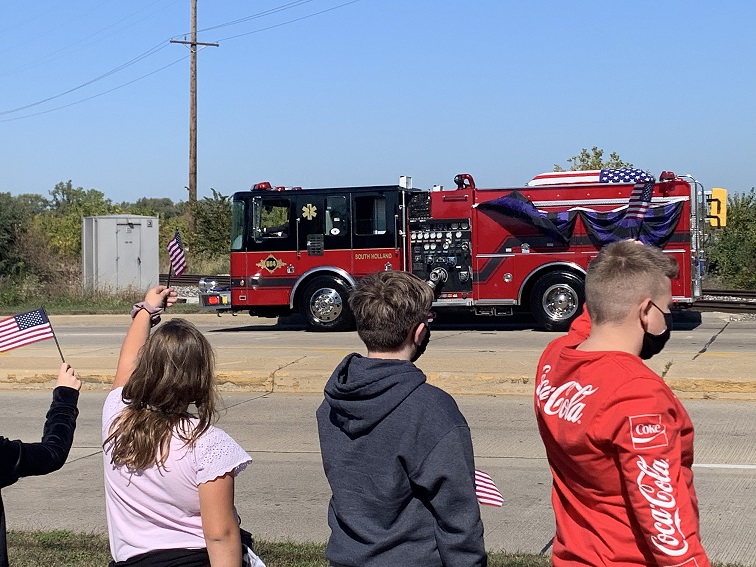 Our 5th grade teachers and students lined route 30 with American flags for the procession for the fallen S. Holland firefighter/EMT. It was sad and solemn. The kids represented L.C. admirably.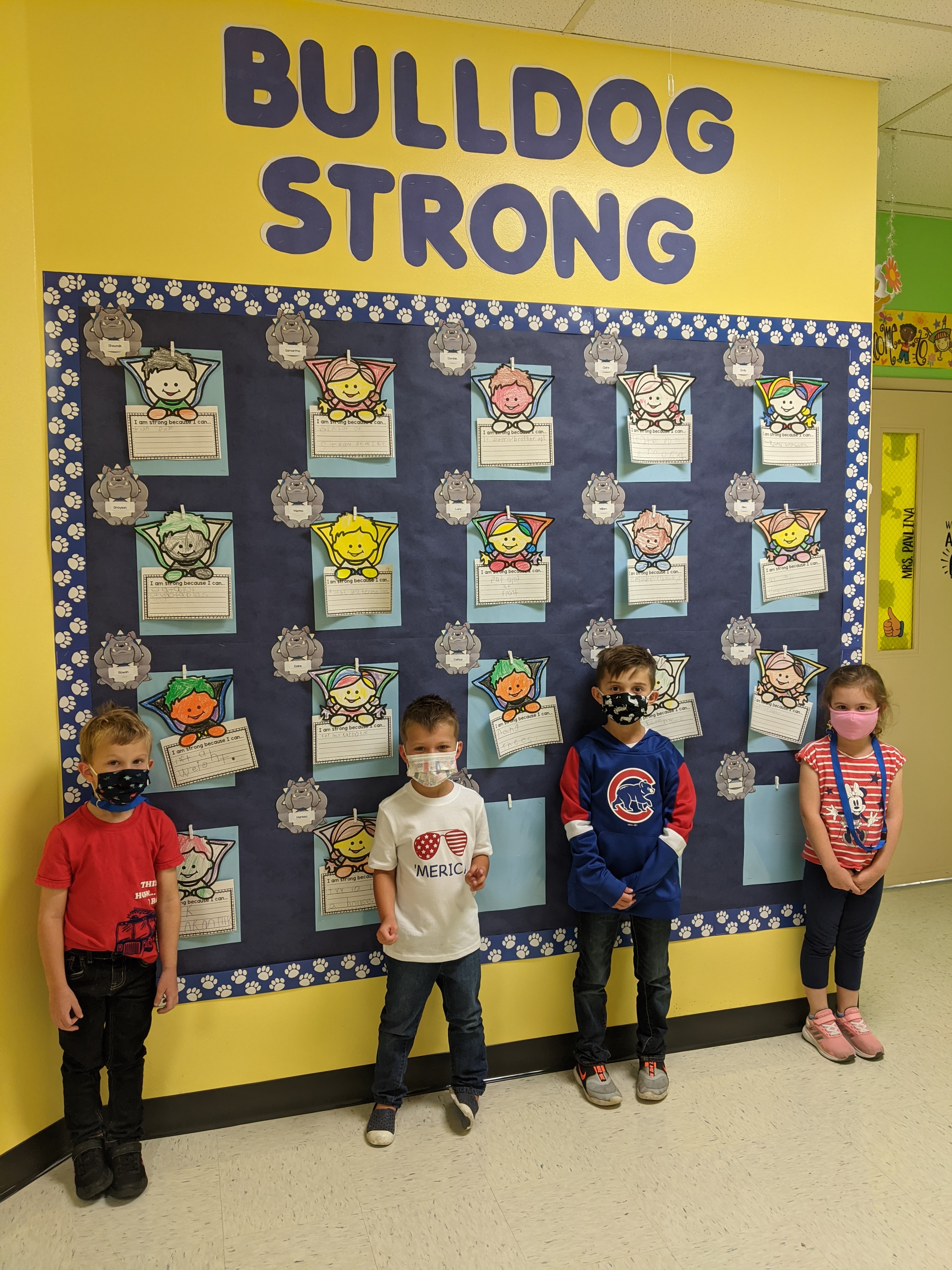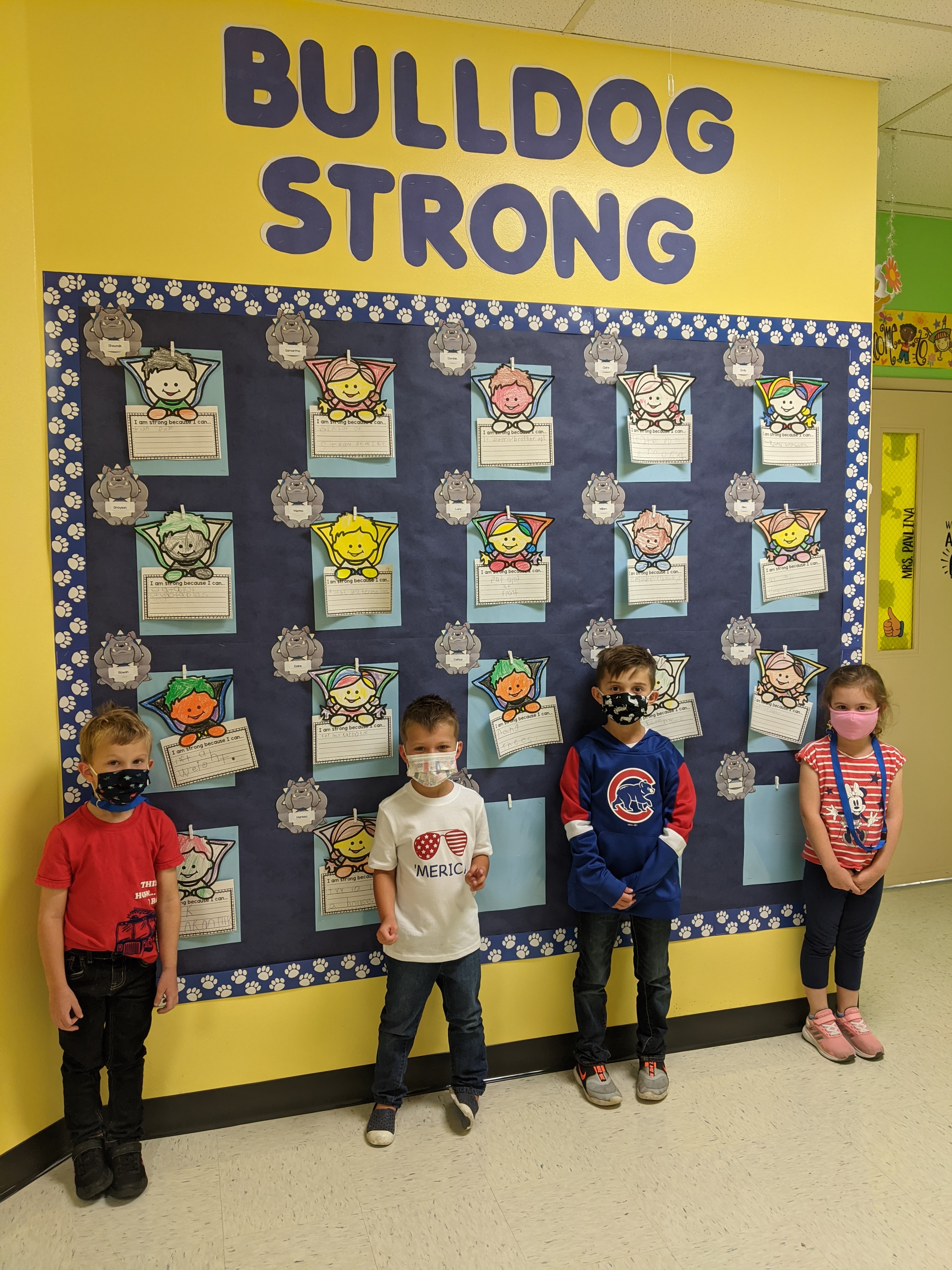 Bibich students wear red, white and blue to observe Patriot Day on September 11th.