The amazing Peifer staff.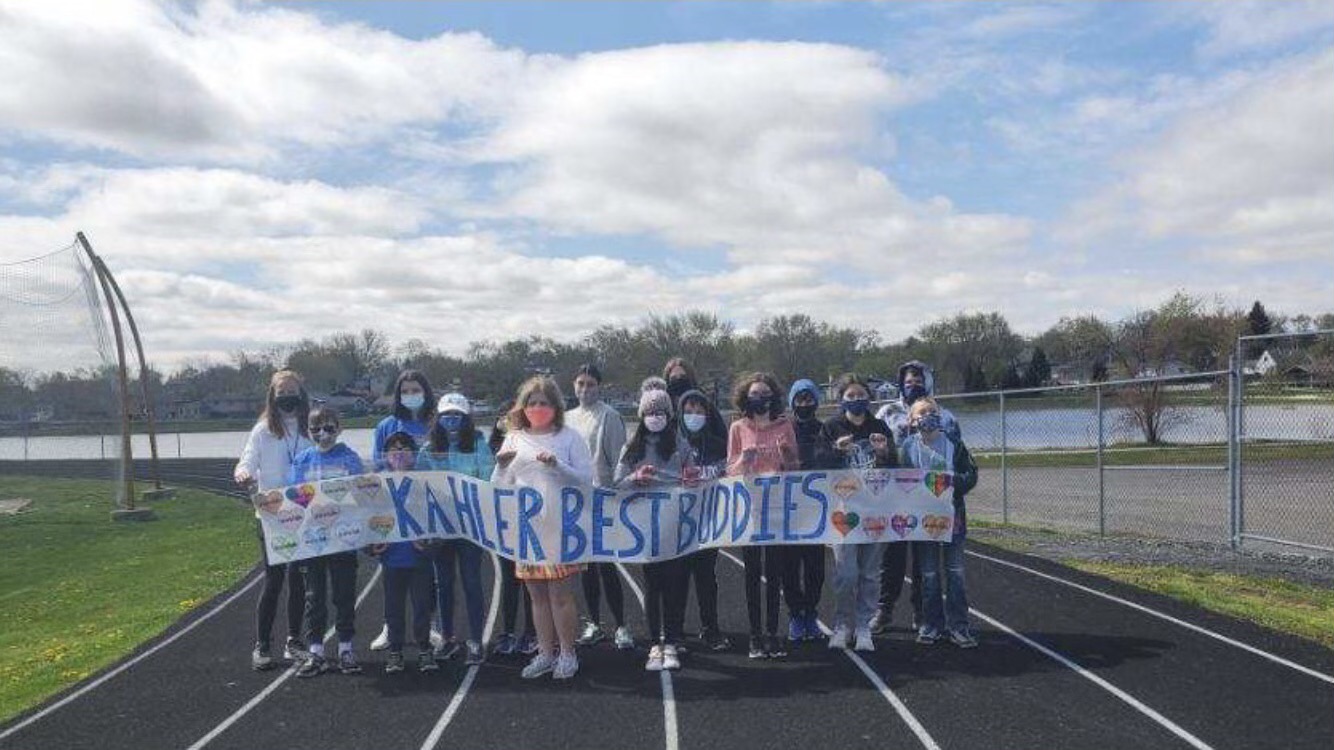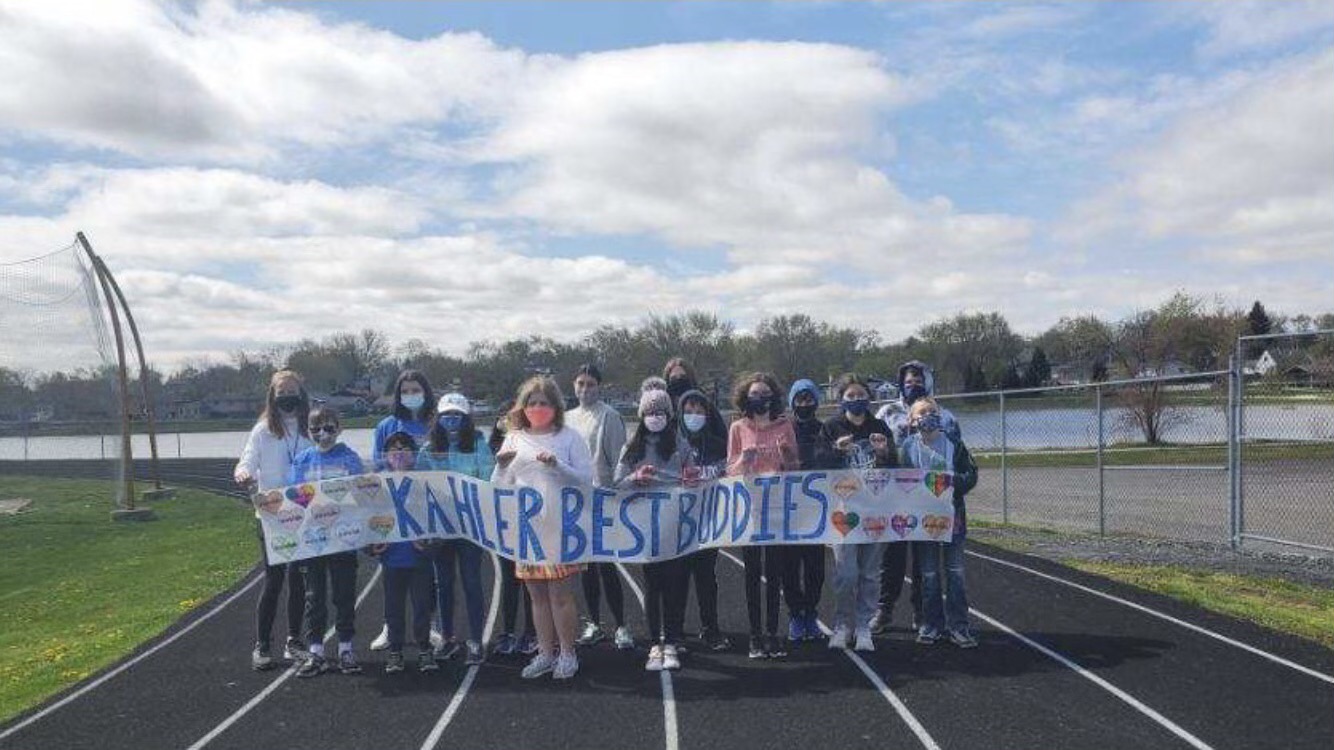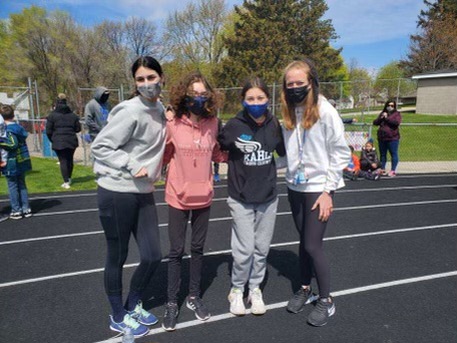 The LCHS and Kahler Best Buddies Friendship Walk took place at the Kahler track on Sunday, April 25th.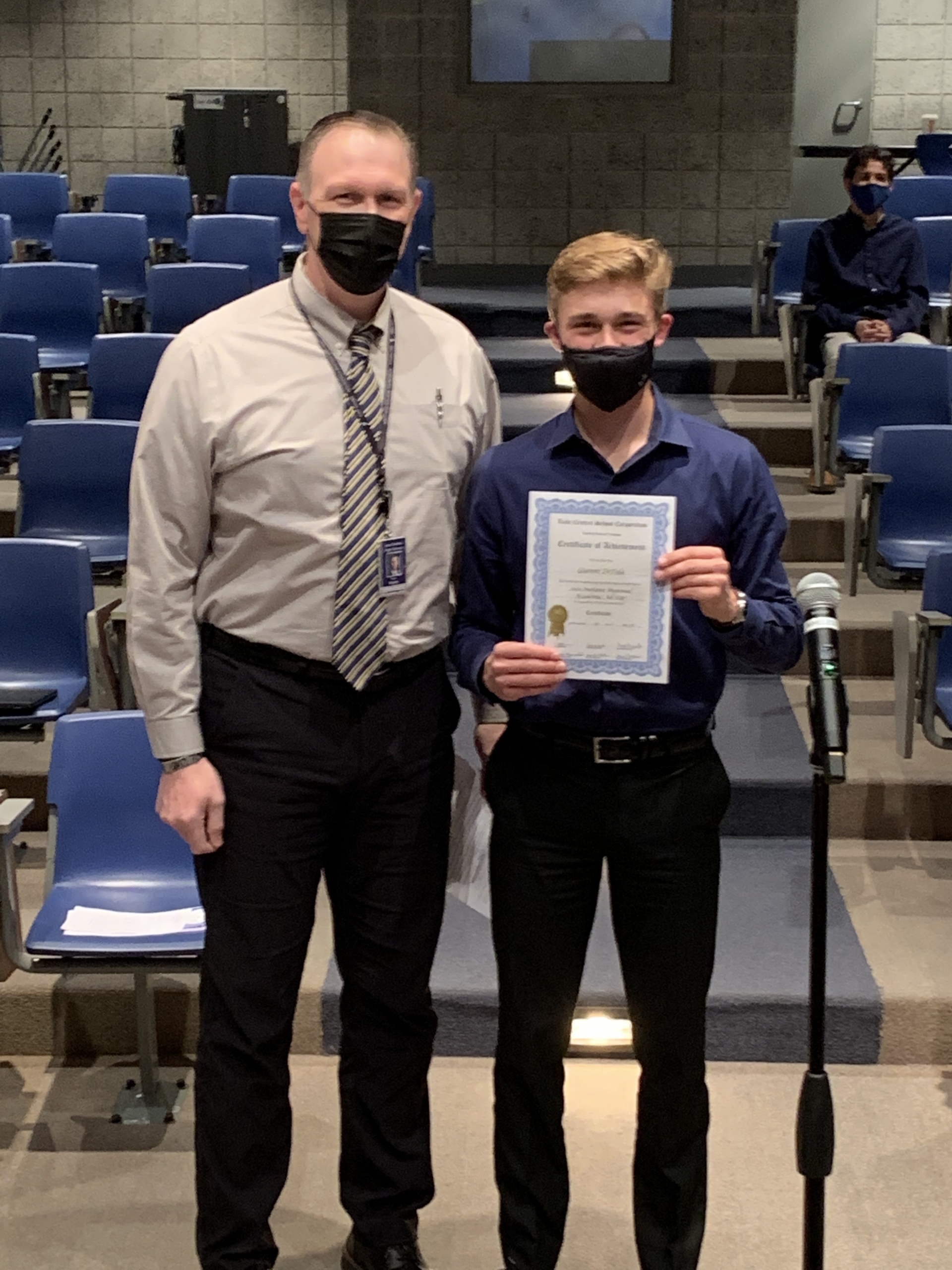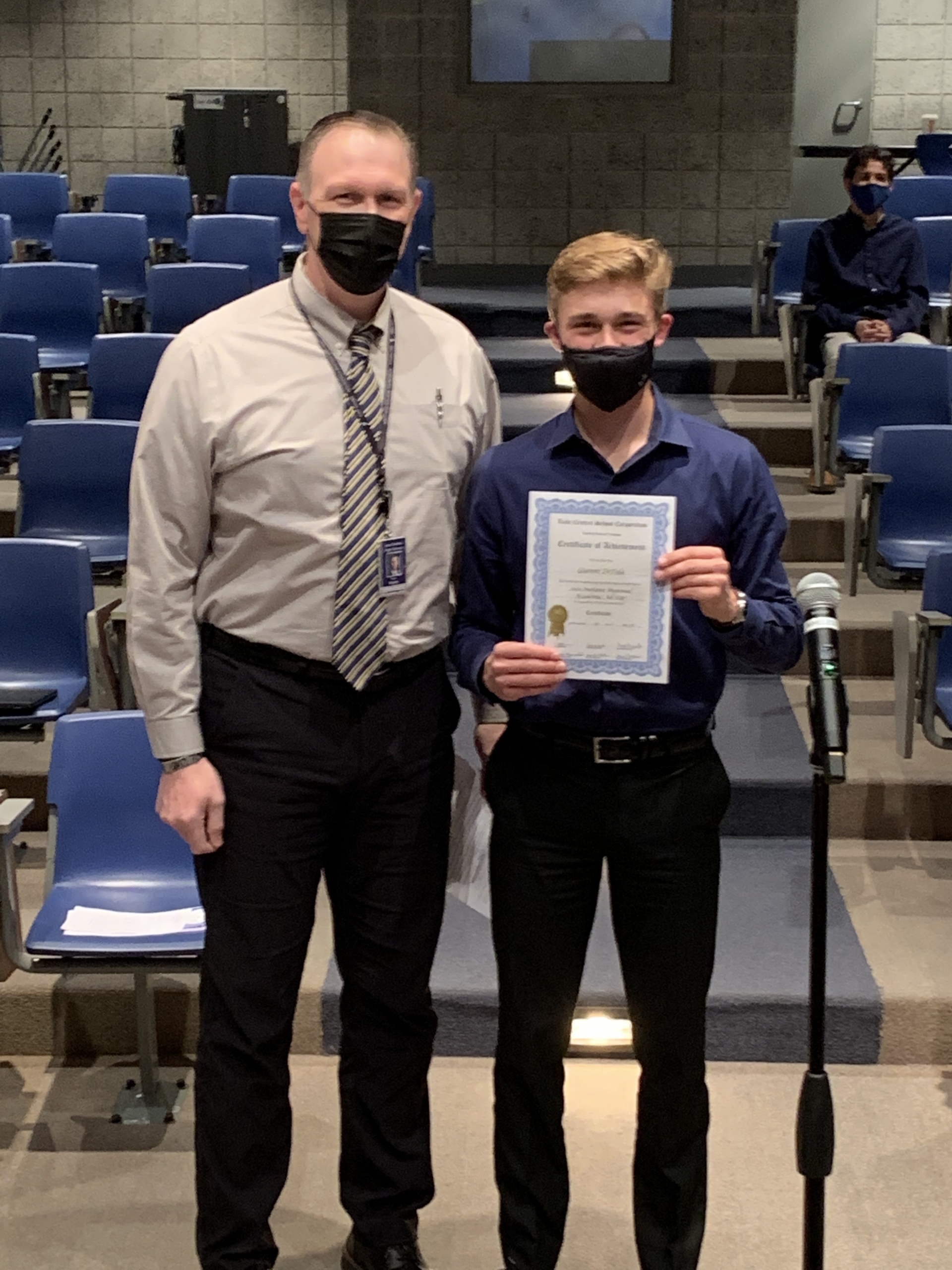 Mr. Begley with Gianni DiTola who was named as an Indiana Regional Academic All Star.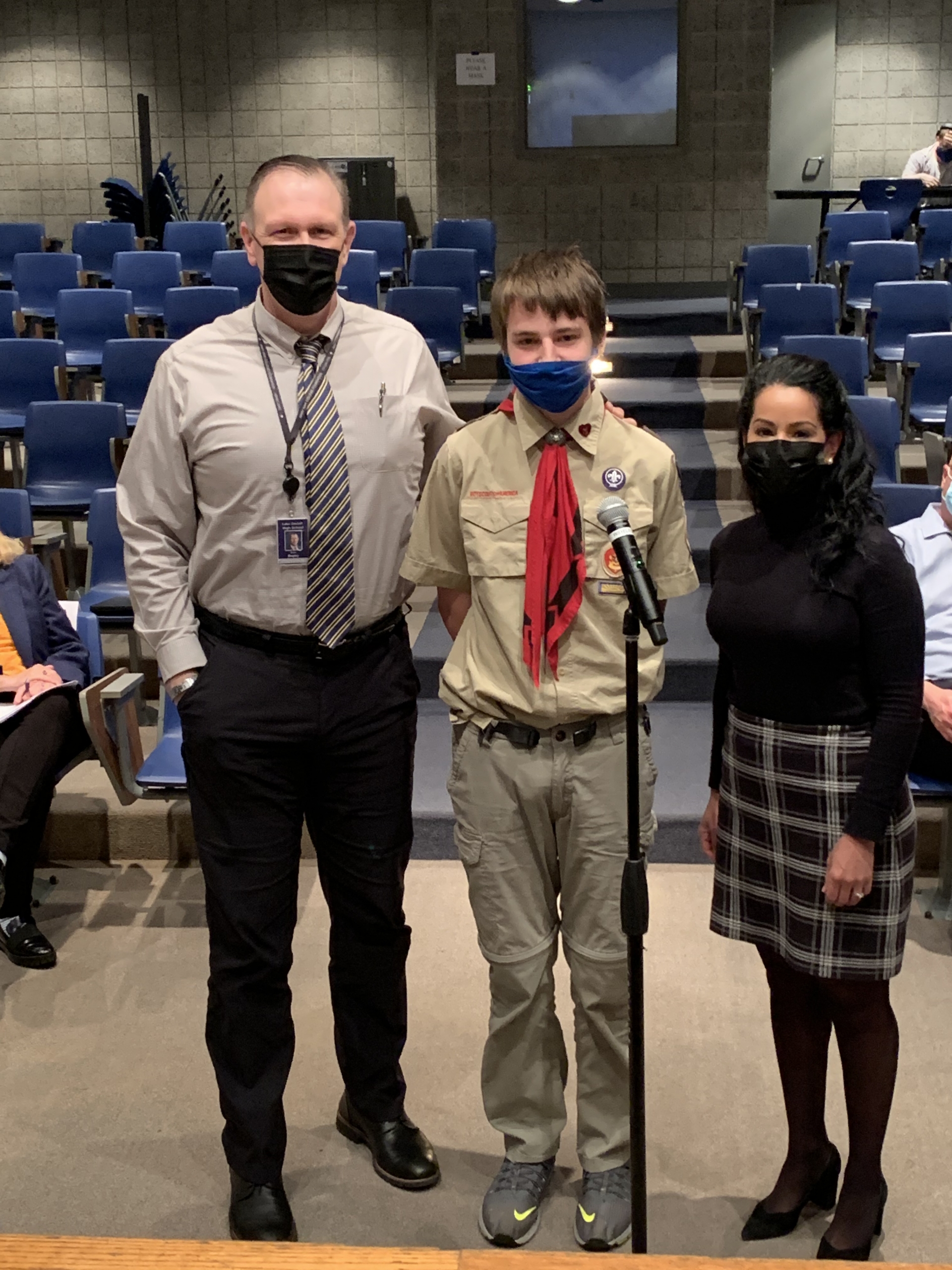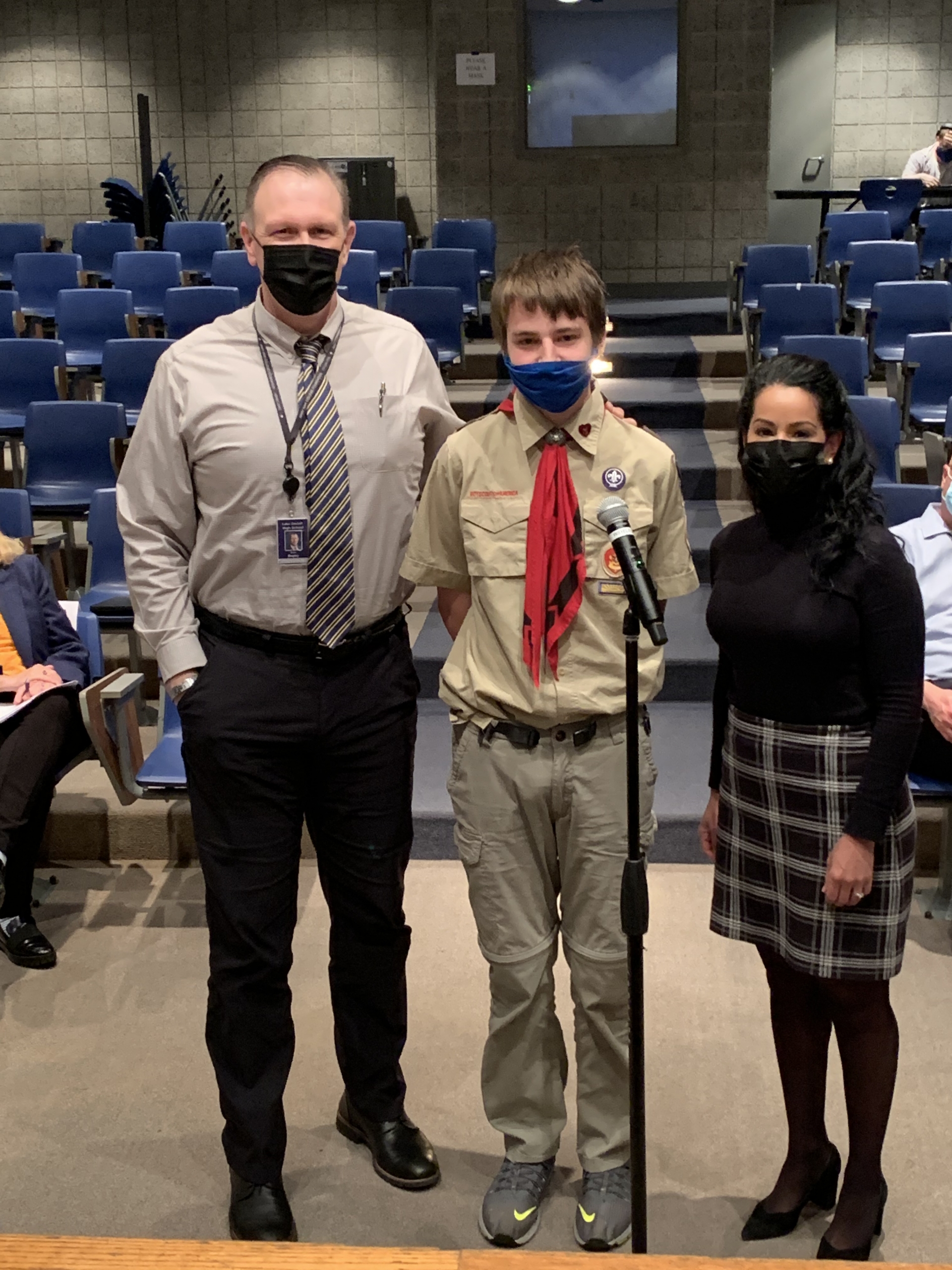 Mr. Begley and Mrs. Cruz with Matthew Williams who will be completing his Eagle Scout project at Kolling.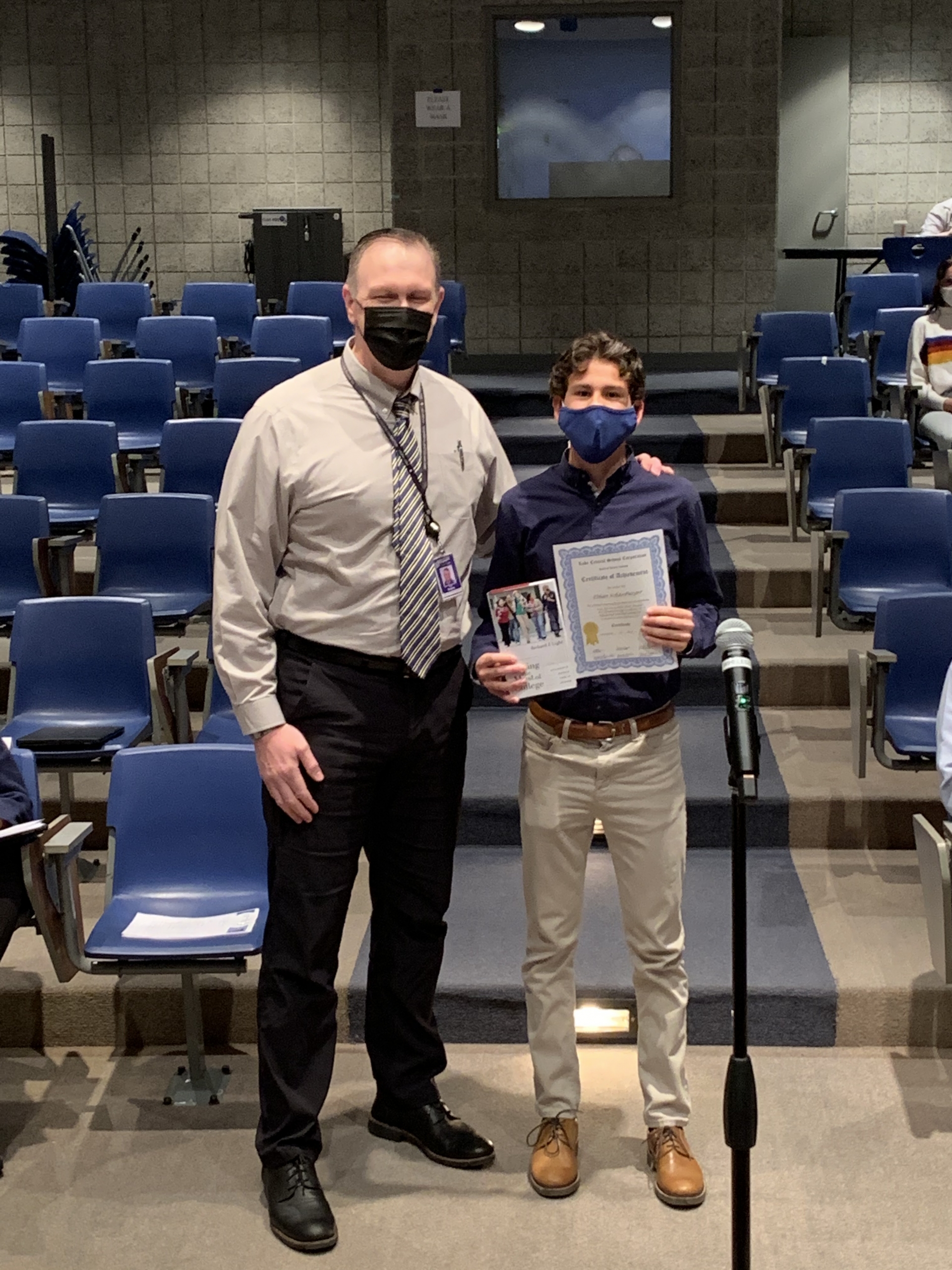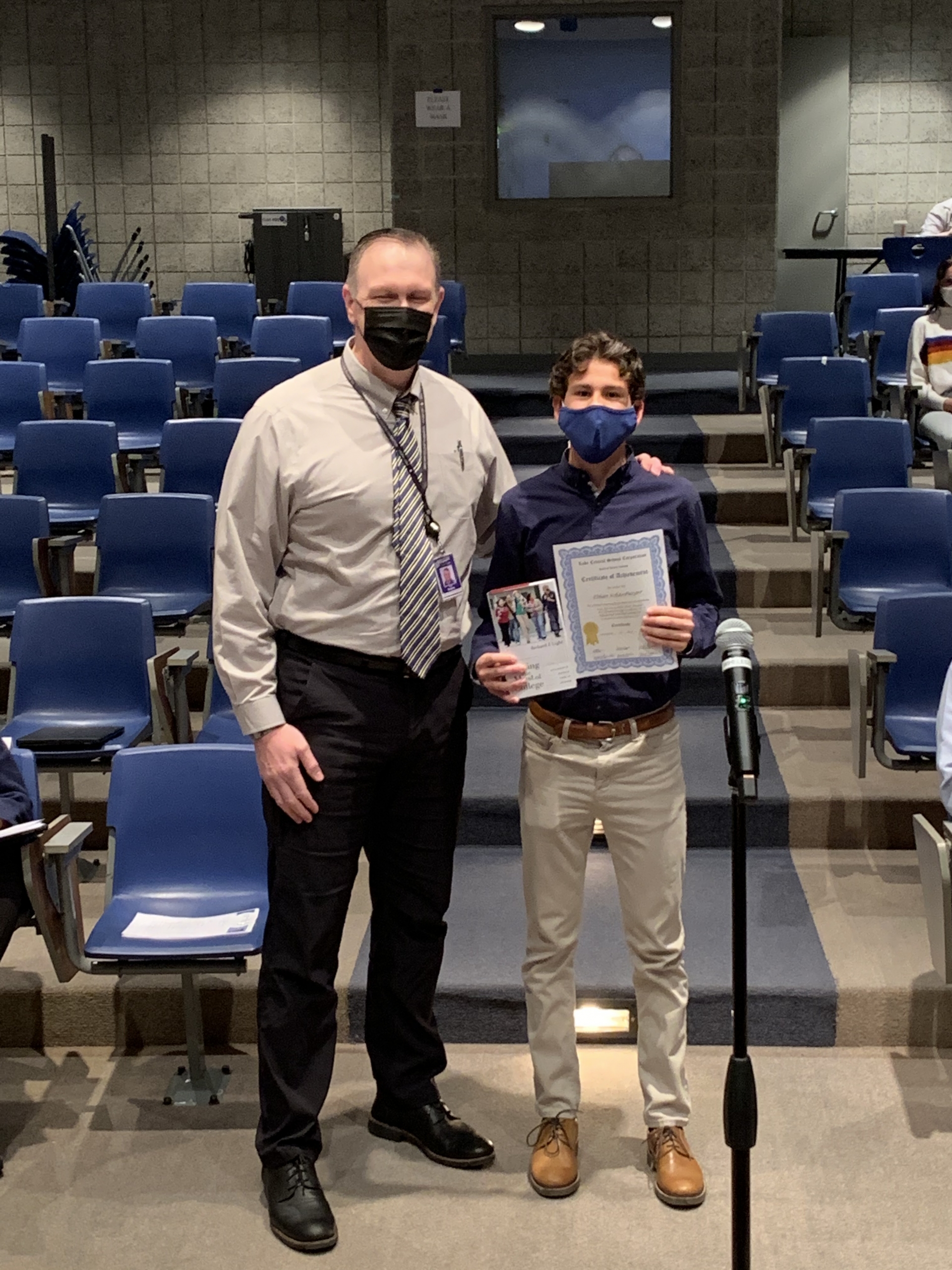 Mr. Begley with Ethan Schassburger won the Harvard Book Award.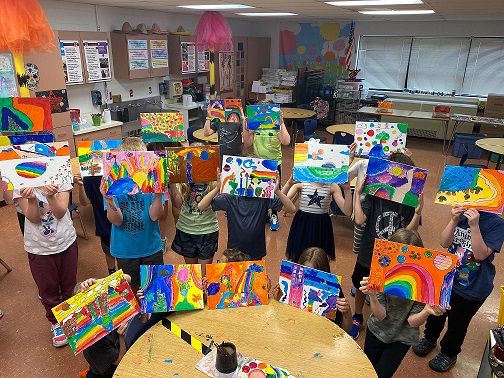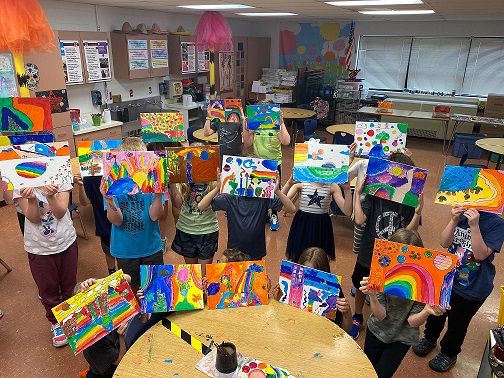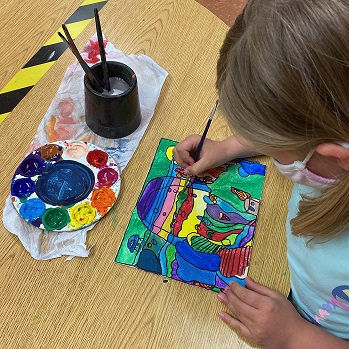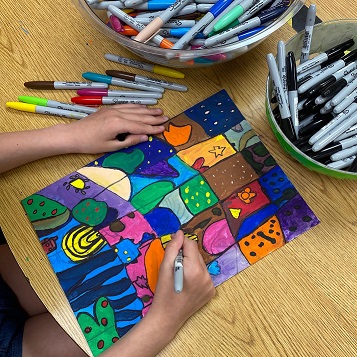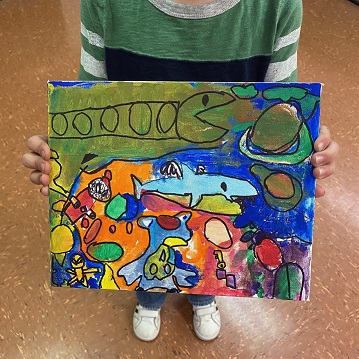 Kolling students use their creative minds to create abstract art.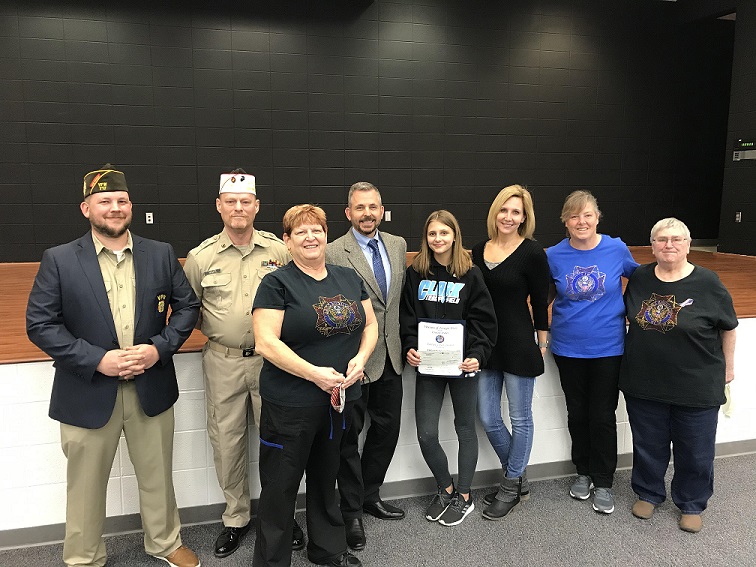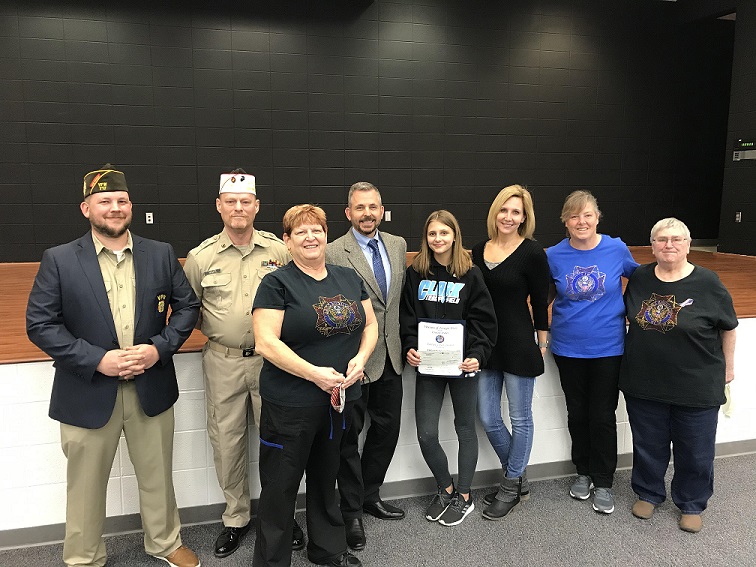 Congratulations to Addison Doloszycki for being runner up in the state with the Patriot's Pen essay contest. Addison was presented with an award and a check for $300. Clark Middle School is very proud of her. Thank you to members of the St John VFW for doing the presentation today at Clark.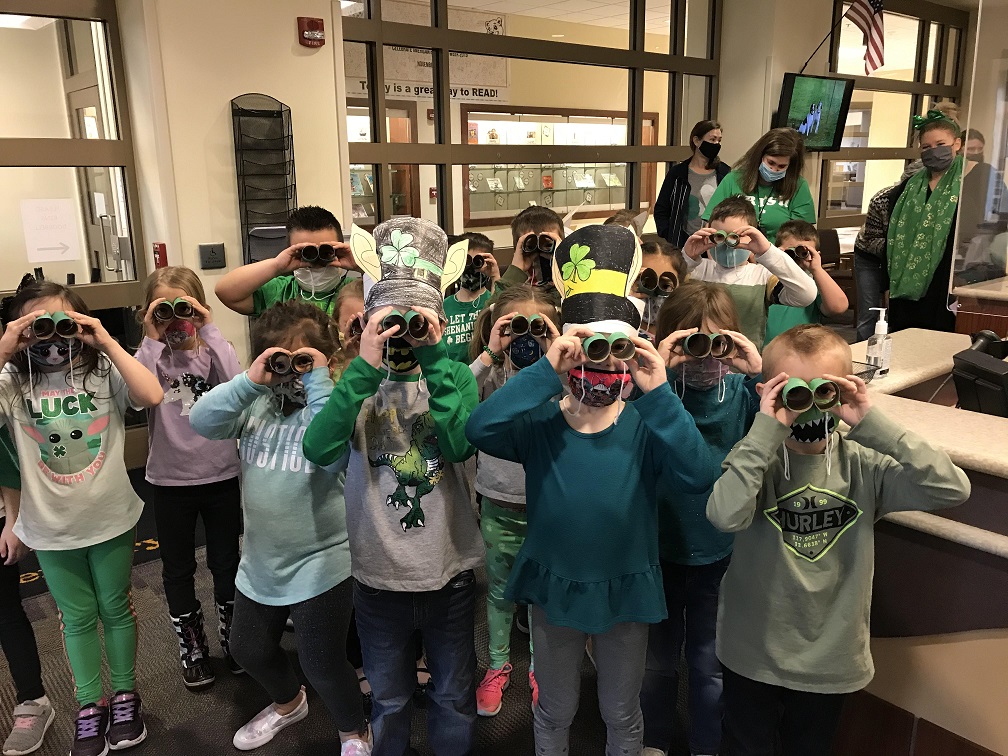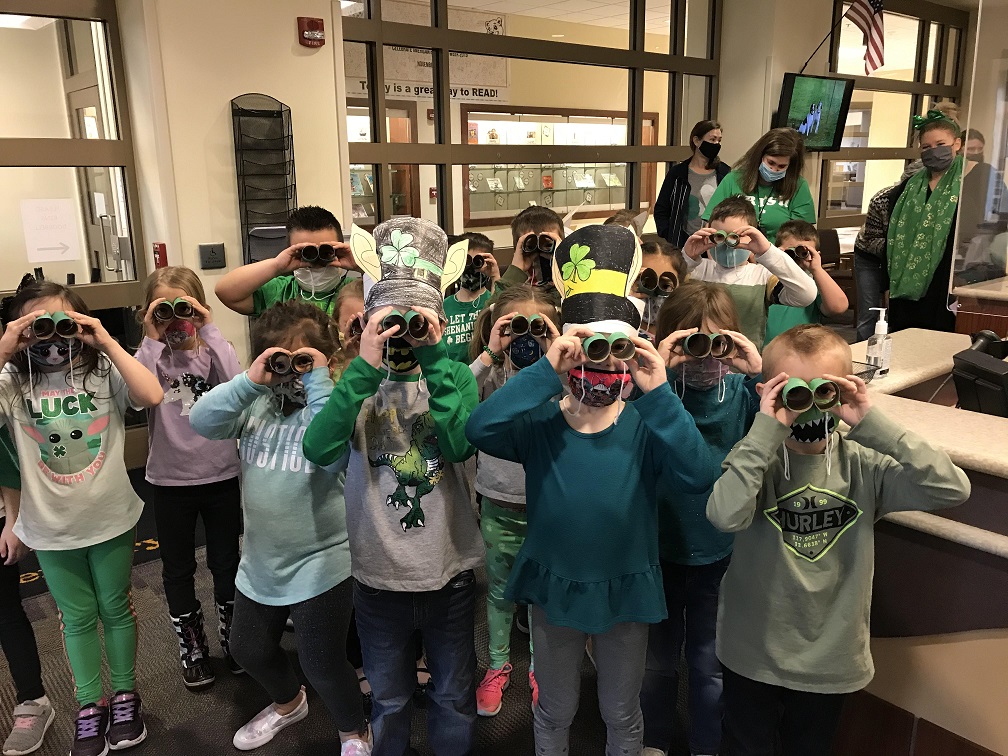 Kindergartners at Protsman search for their leprechaun on Wednesday, March 17th.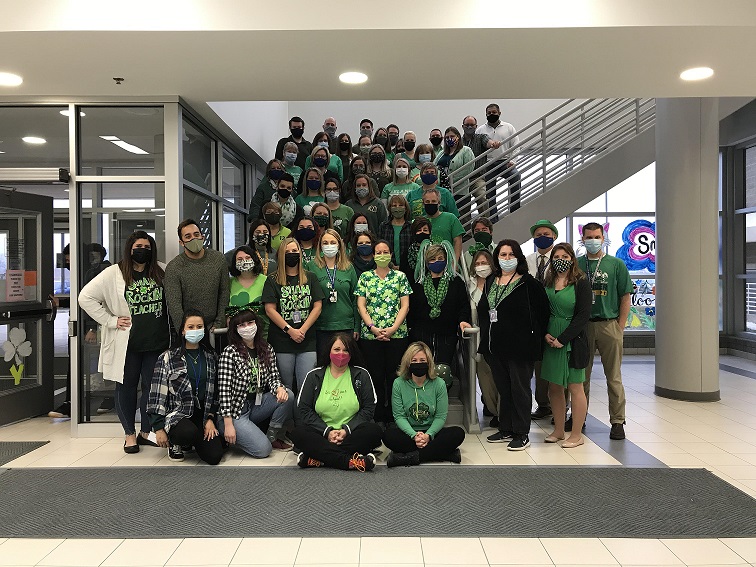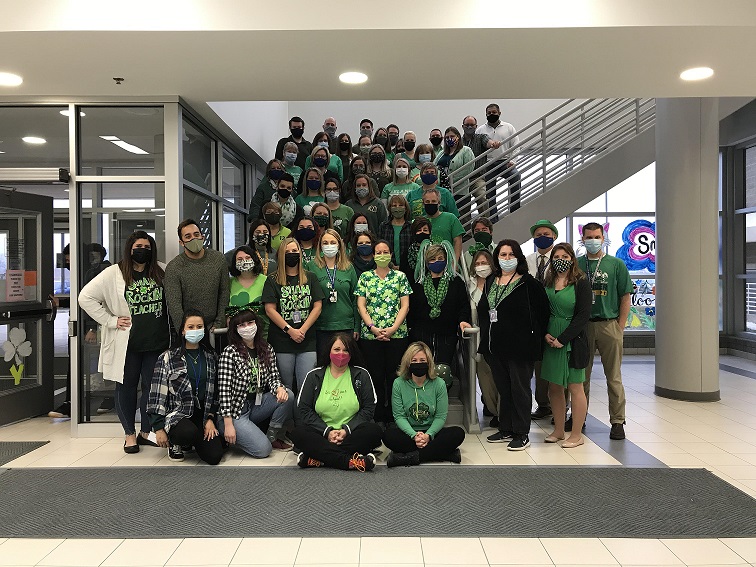 In honor of "Celebrate LC Schools Week," Clark staff sports their favorite green attire on Wednesday, March 17th.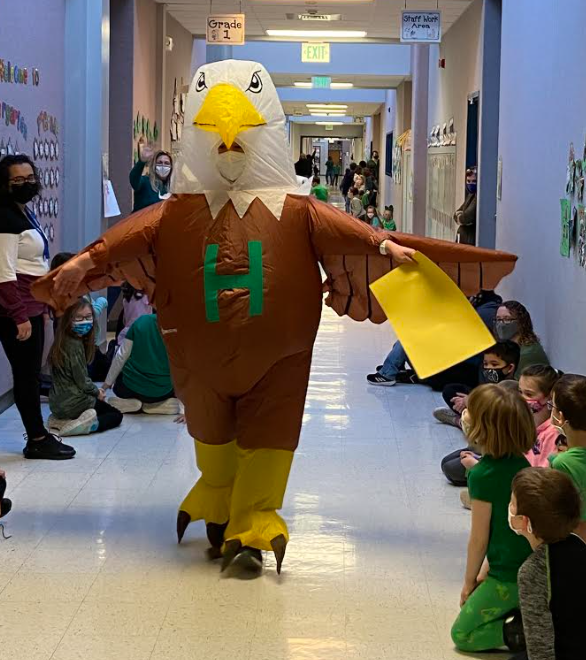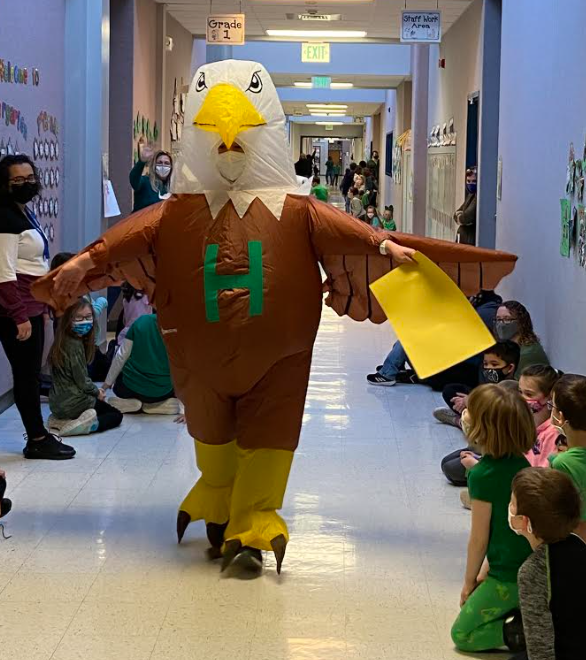 Mrs. Schultz set a goal of $5000 for Homan's American Heart Association Kids Heart Challenge. If they reached the goal, she promised to dress like an Homan Eagle for the day. The kids surpassed the goal and raised $6505.91. What a fun day!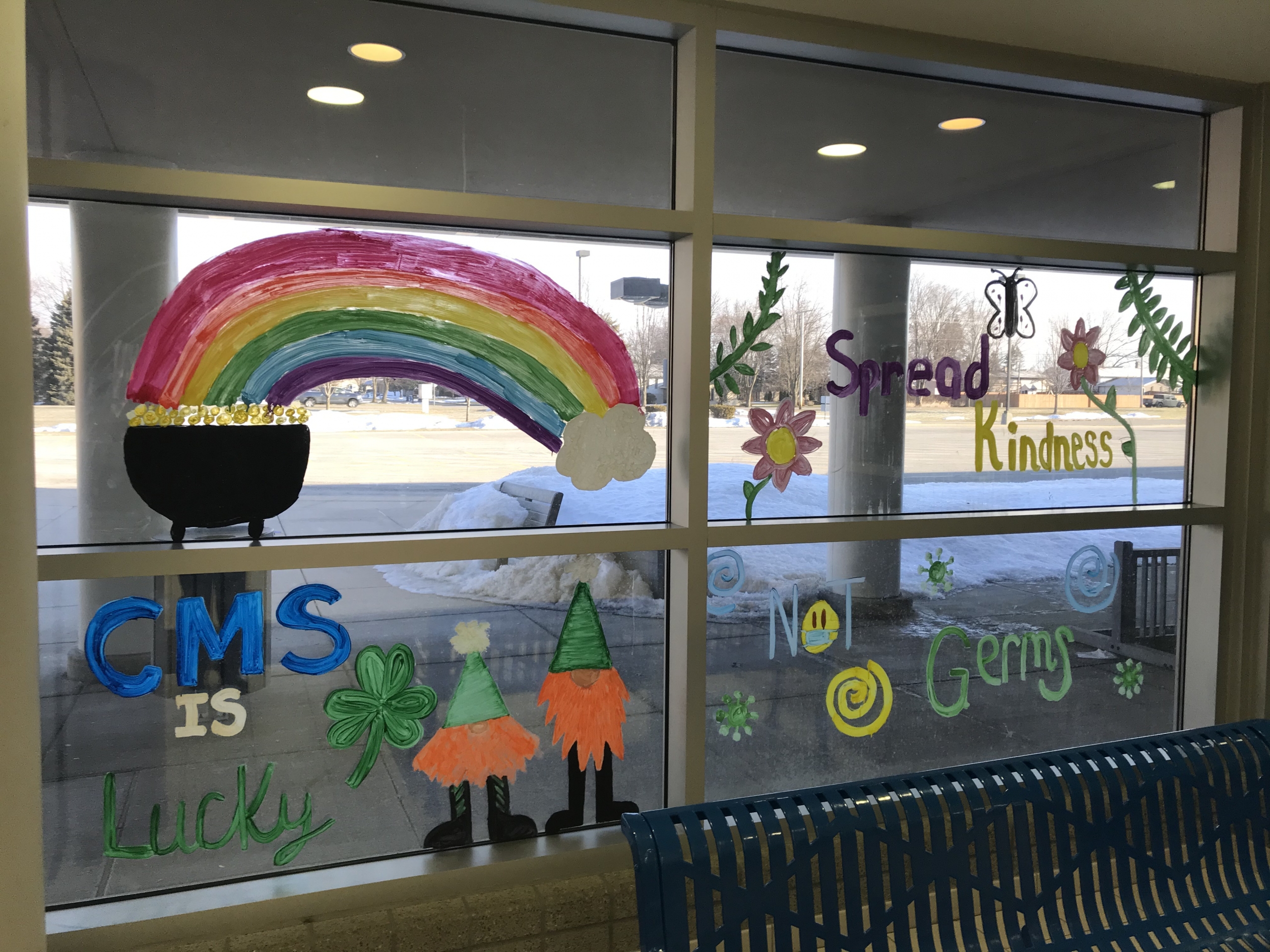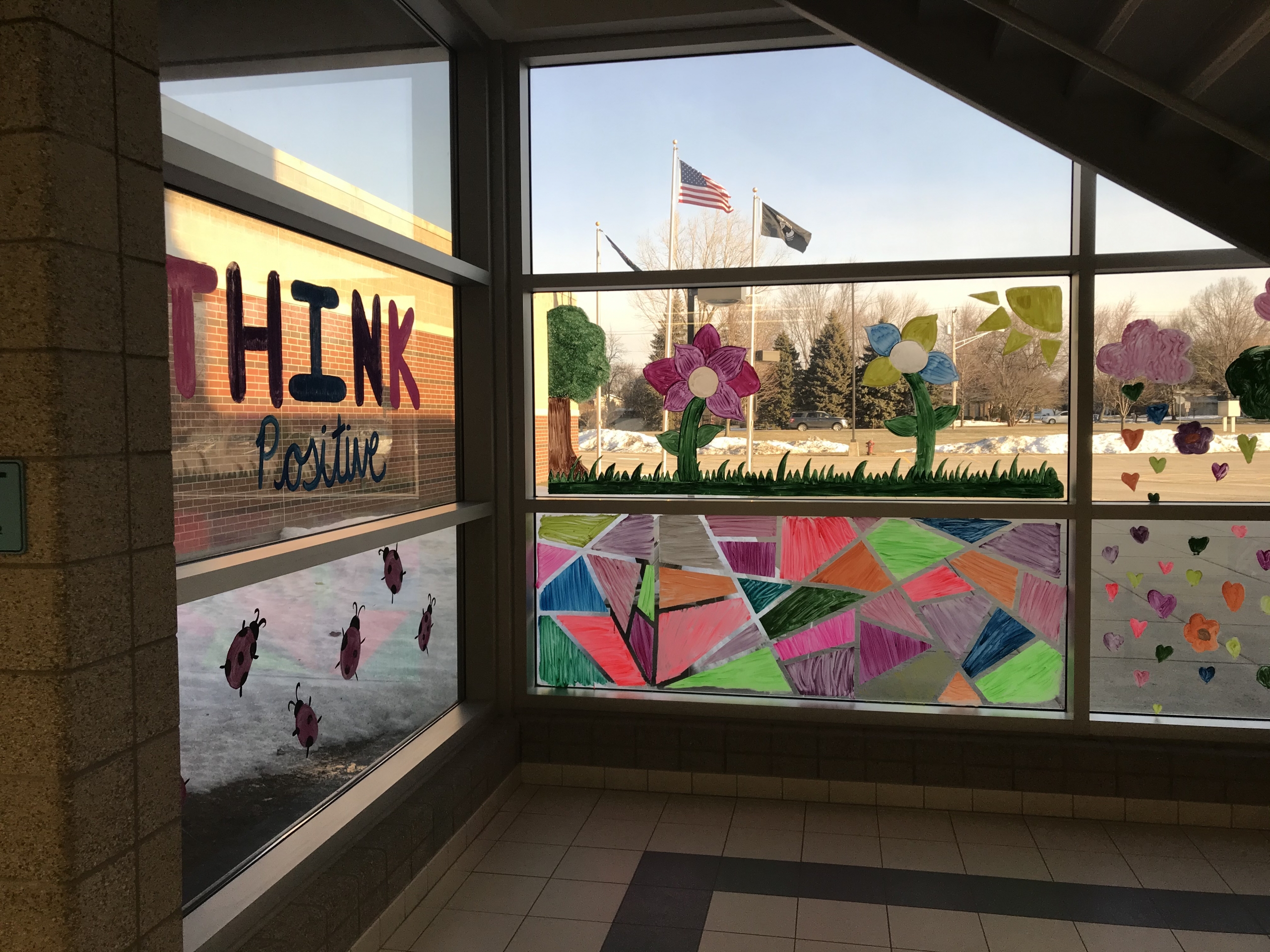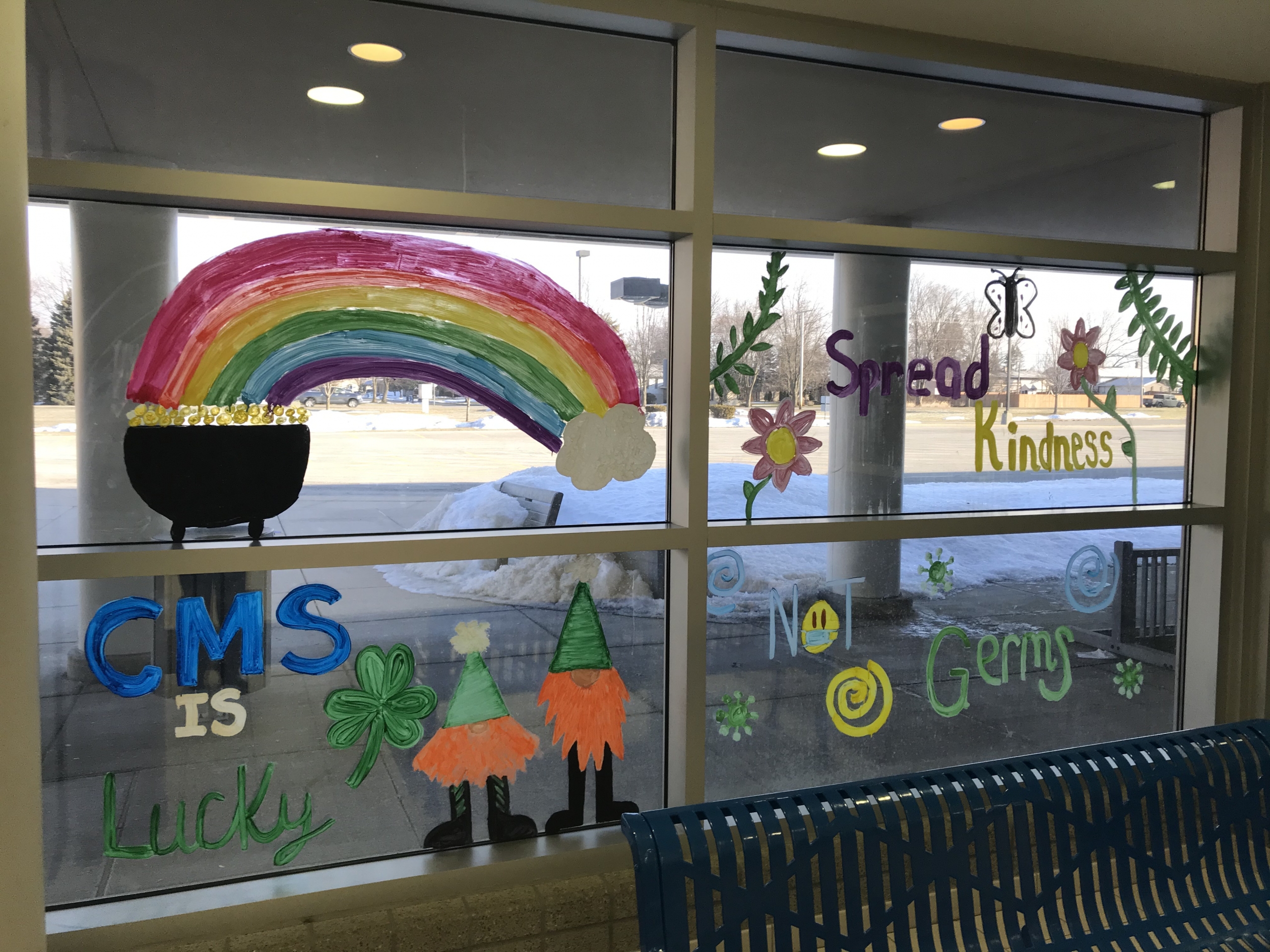 NJHS students, along w their sponsor, Mrs. Bartolomeo, decorated the windows at Clark. Thank you for the beautiful designs and positive messages.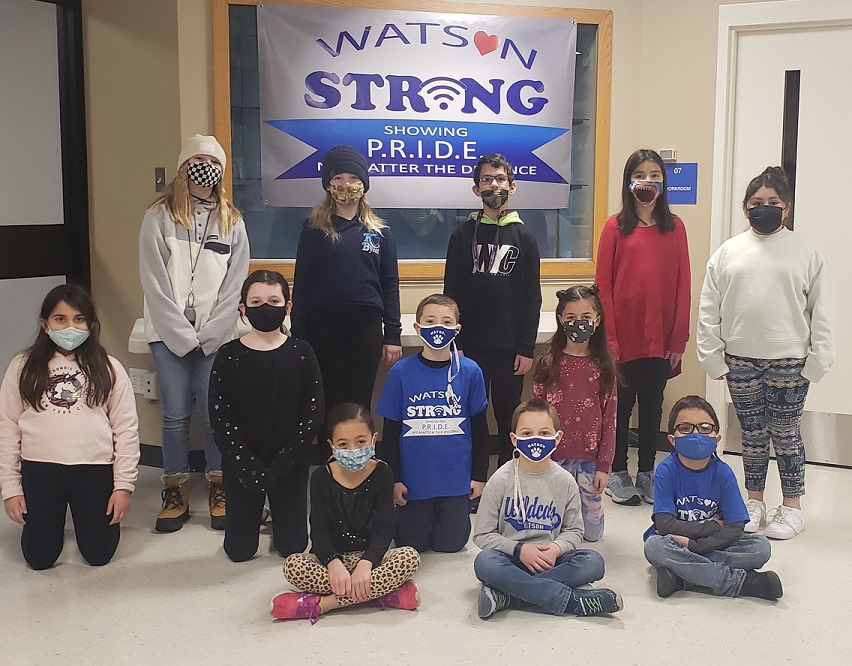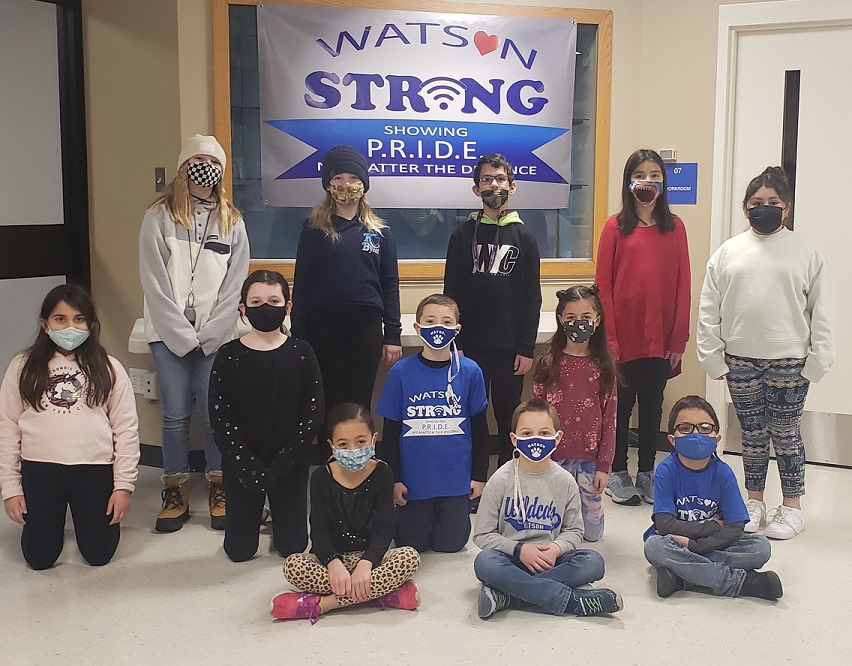 Watson Student Council showing P.R.I.D.E. (Positivity, Respect, Integrity, Determination, Empathy)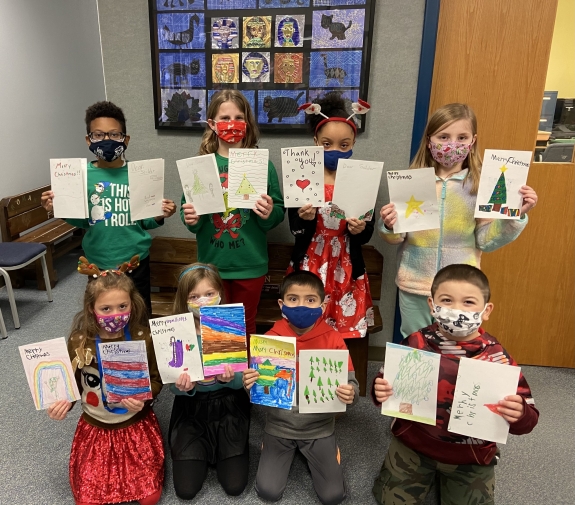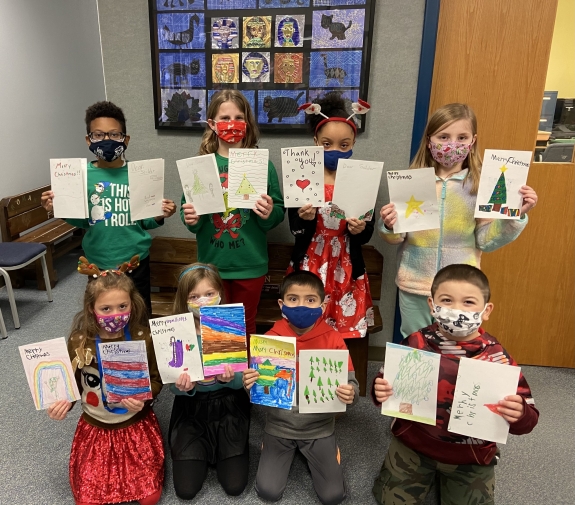 Homan students show their holiday cards made for troops deployed on the USS Nimitz.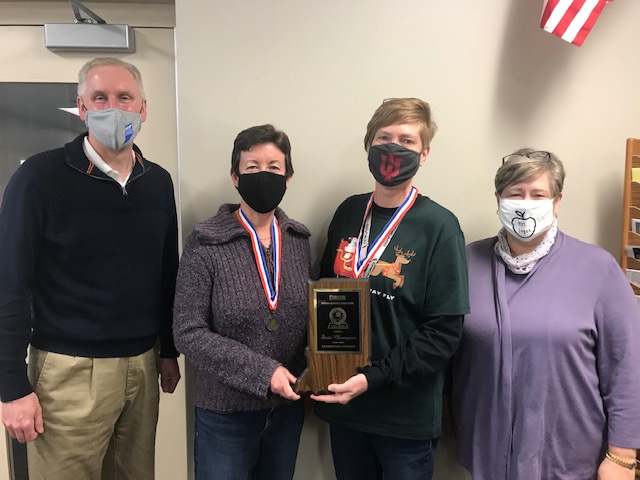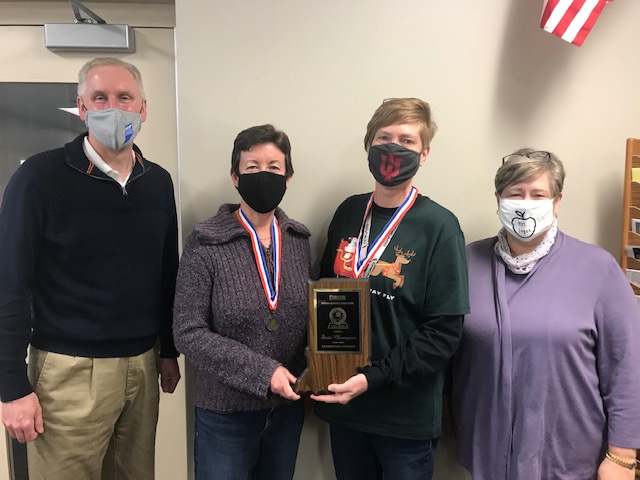 Dr. Todd Bess, Director of IASP, delivered a plaque to Bibich's Spell Bowl coaches (Miss Snow and Miss O'Rourke) for the team's 1st place finish.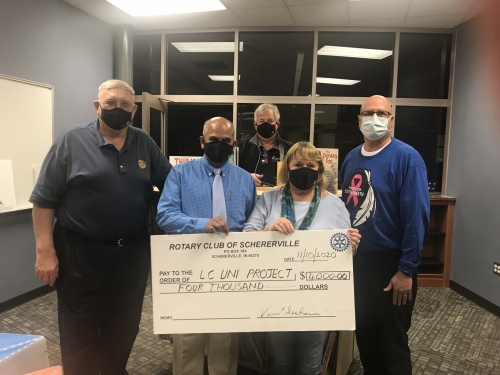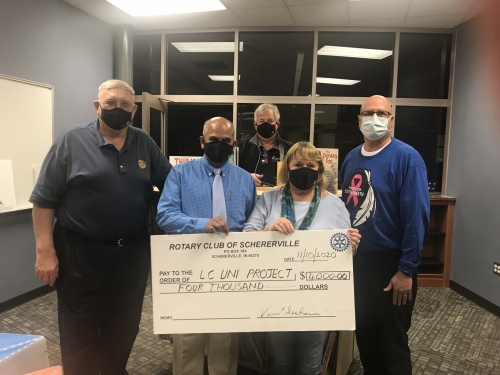 Lake Central proudly accepted a $4000 donation from the Schererville Rotary Club which will go toward the purchase of additional equipment for the UNI Mobile Library!