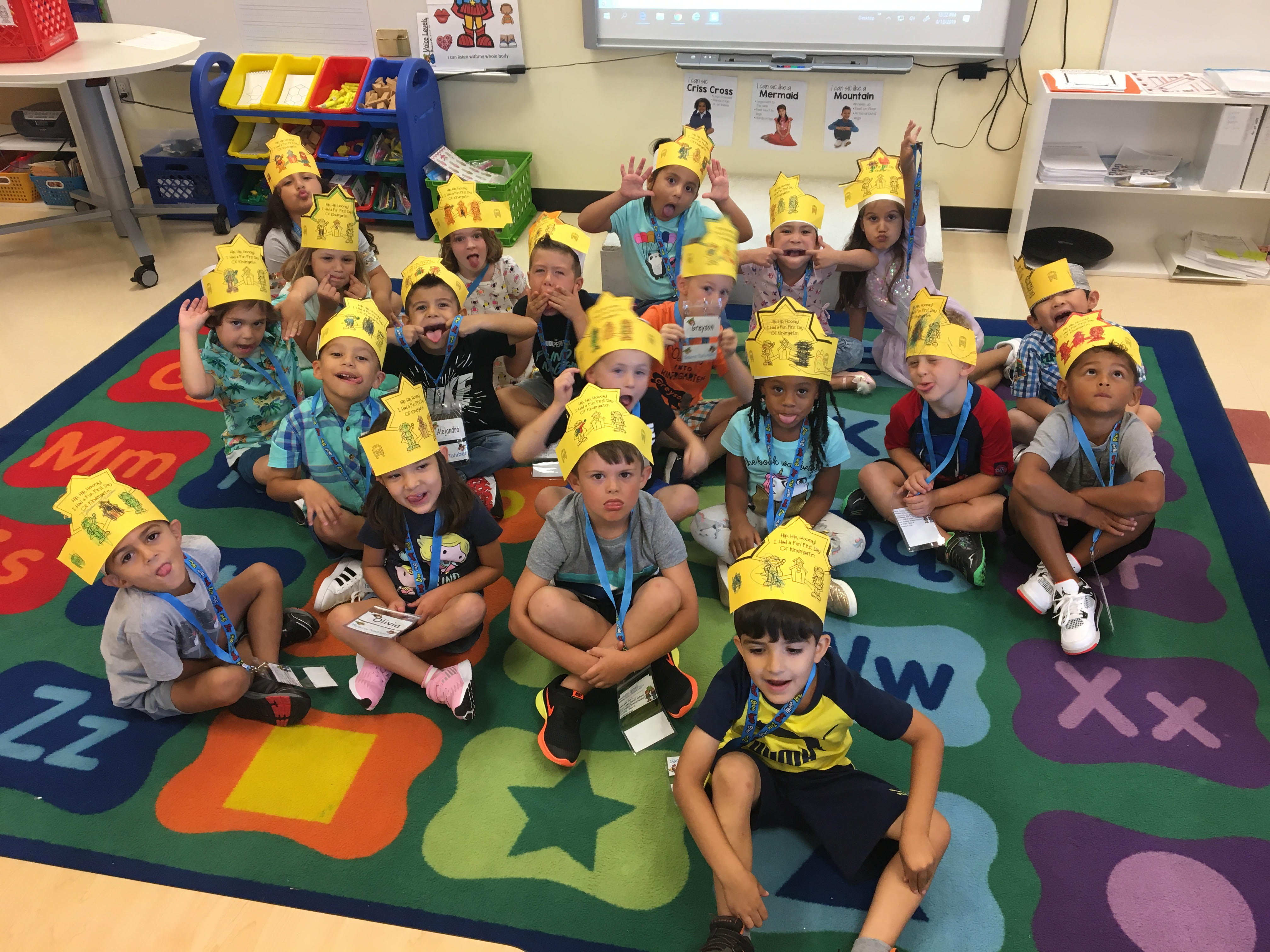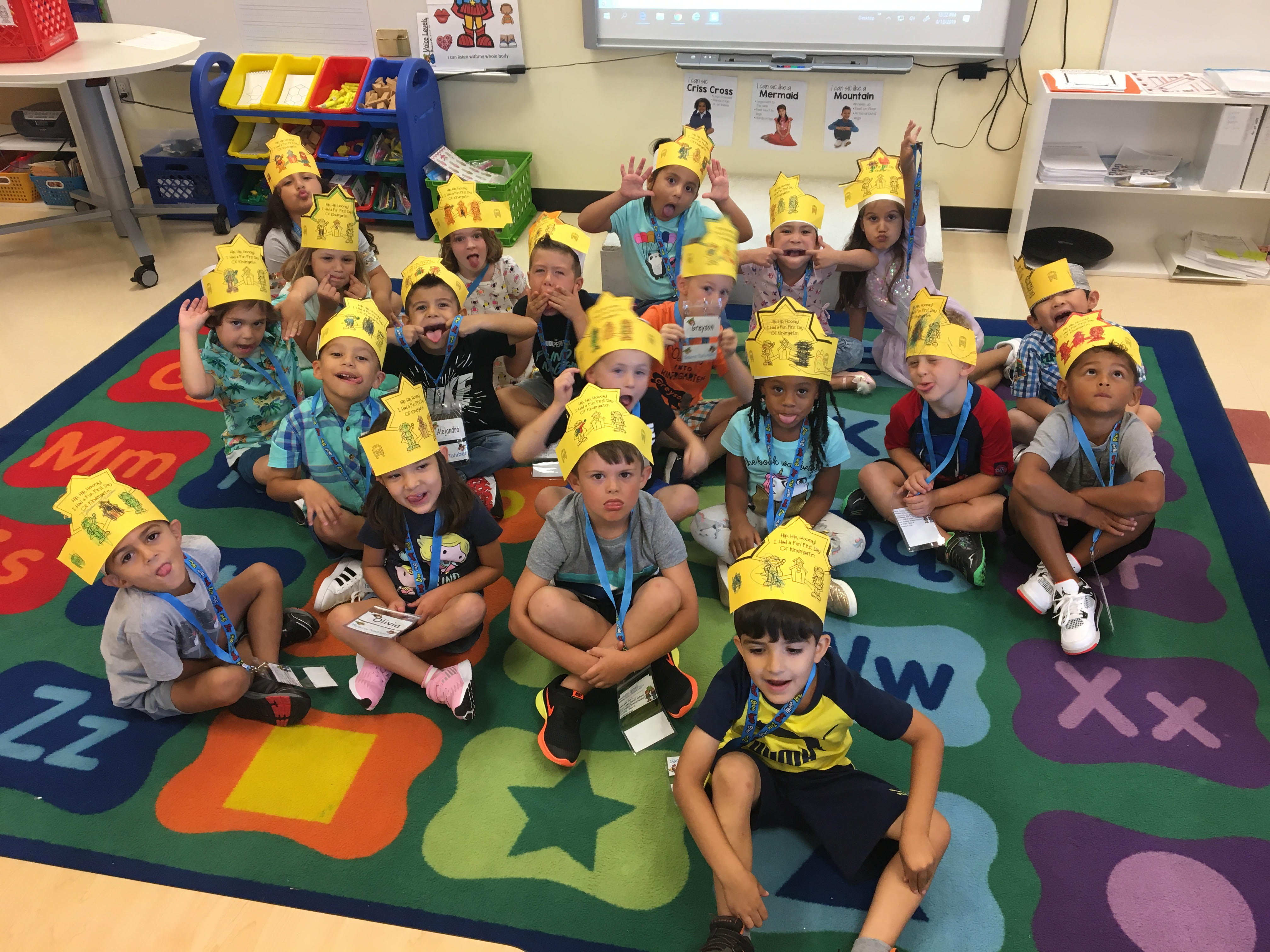 Miss Talaber's Kindergarten class poses for their first day picture!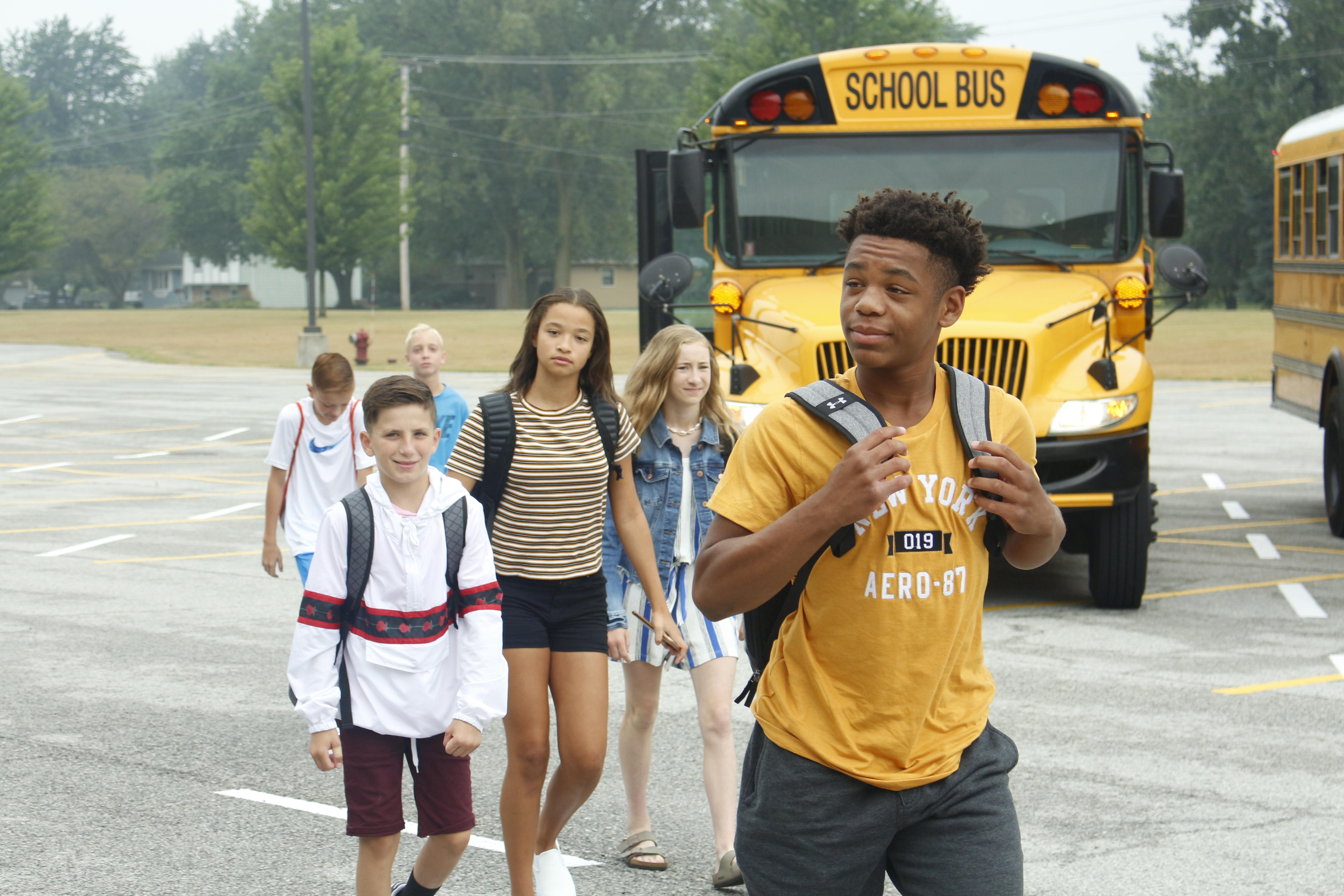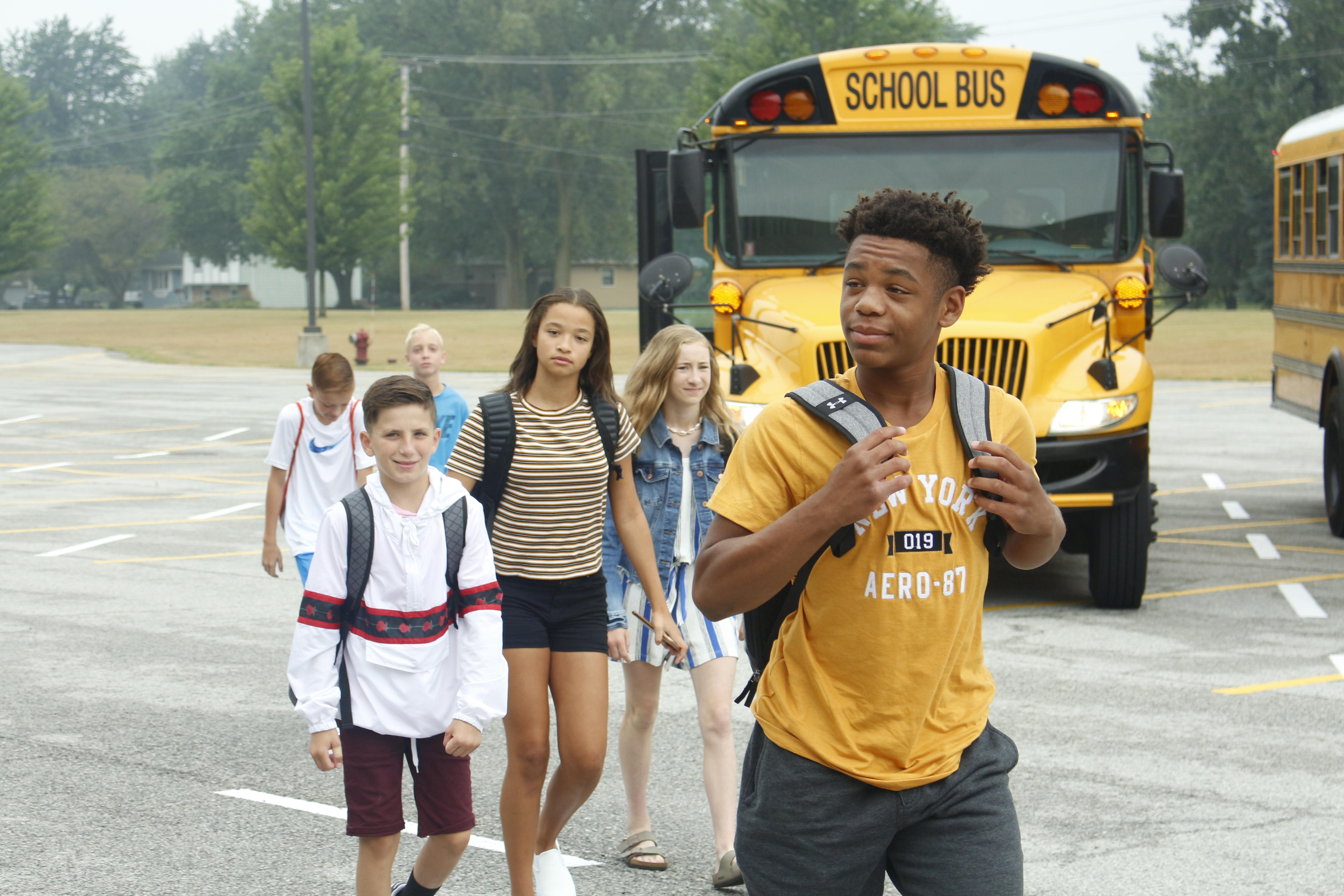 First Day of School Excitement at Clark Middle School.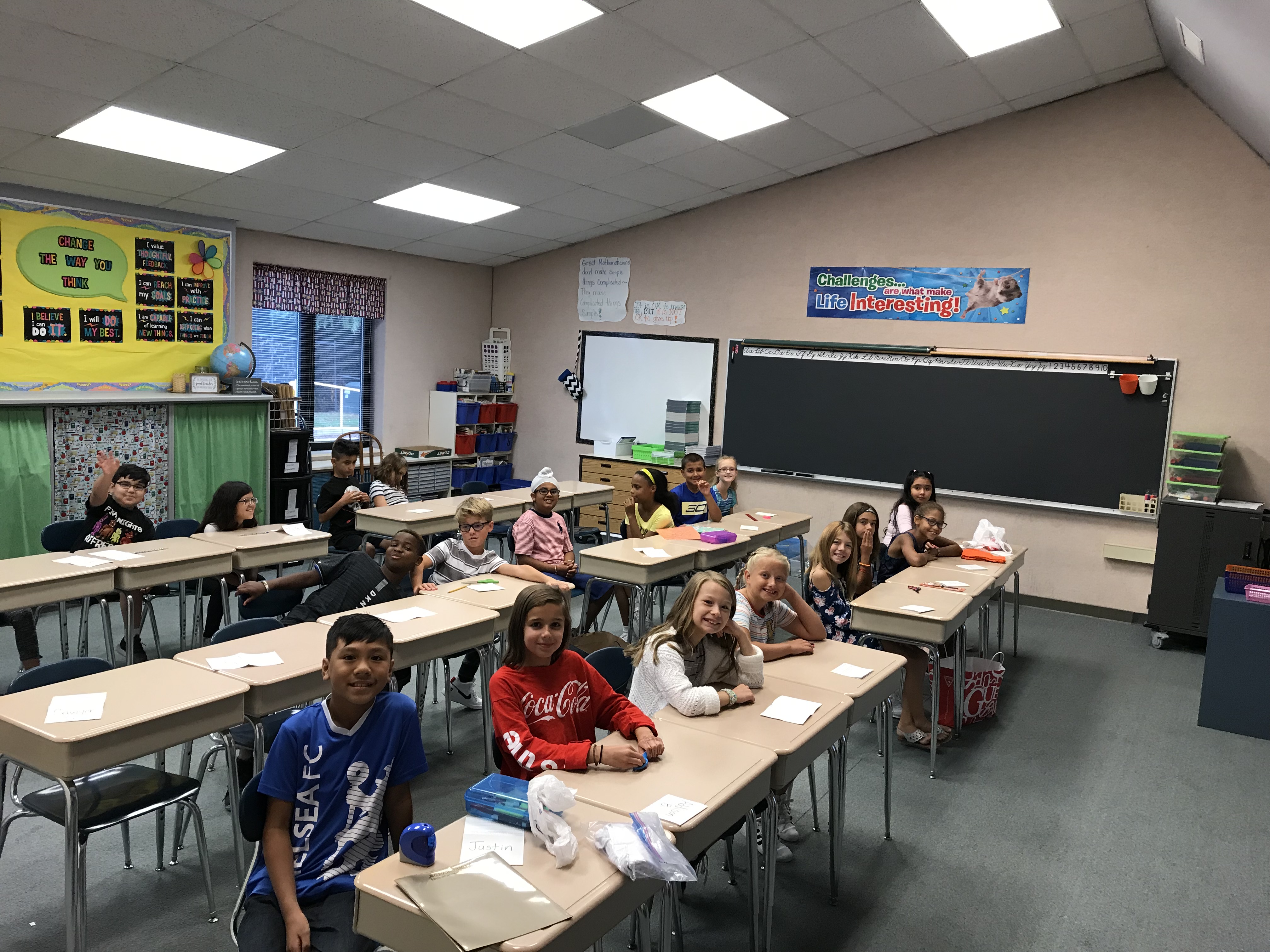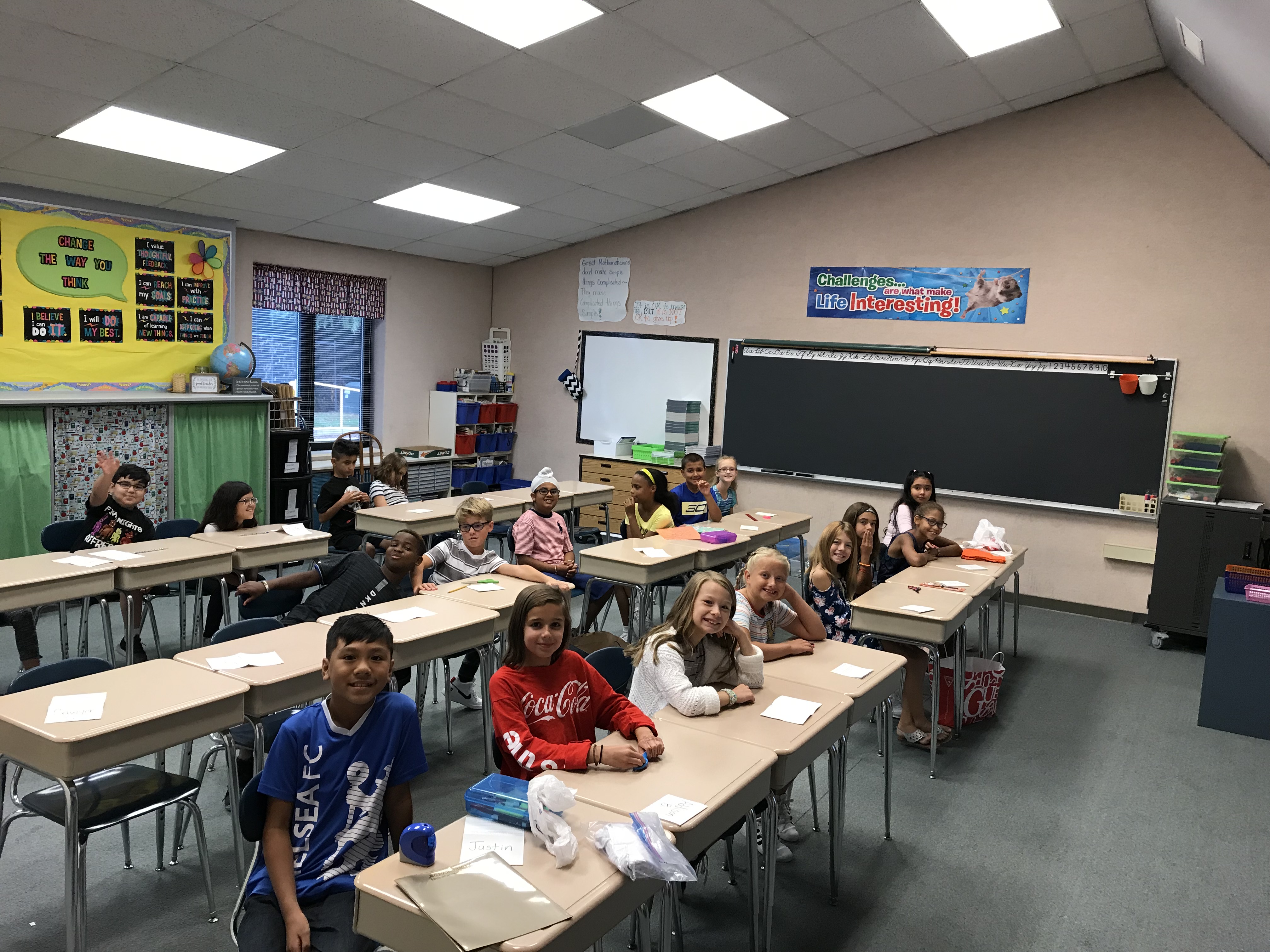 Mrs. Dvorscak's 4th grade is all smiles on the first day of the 2019-20 school year.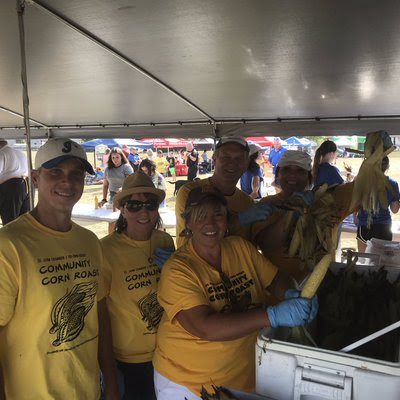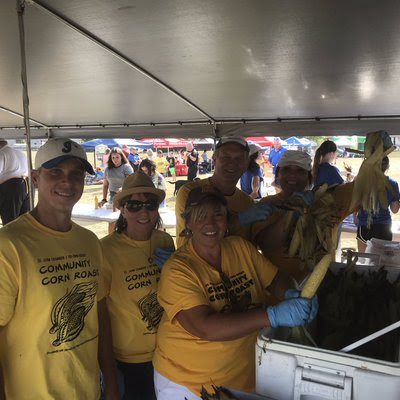 Members of Clark staff working at the annual St. John Chamber/Tri-Town Rotary Corn Roast.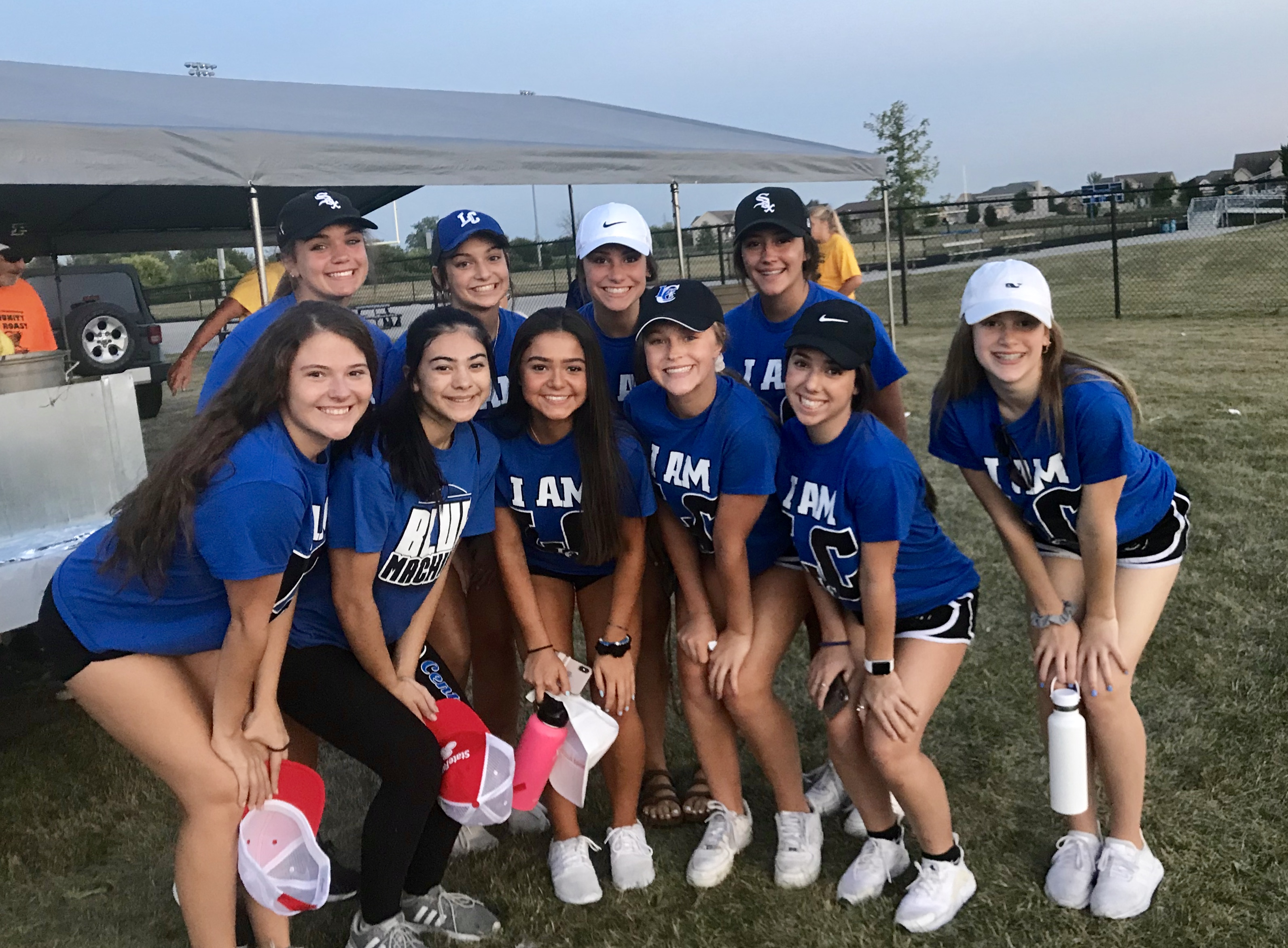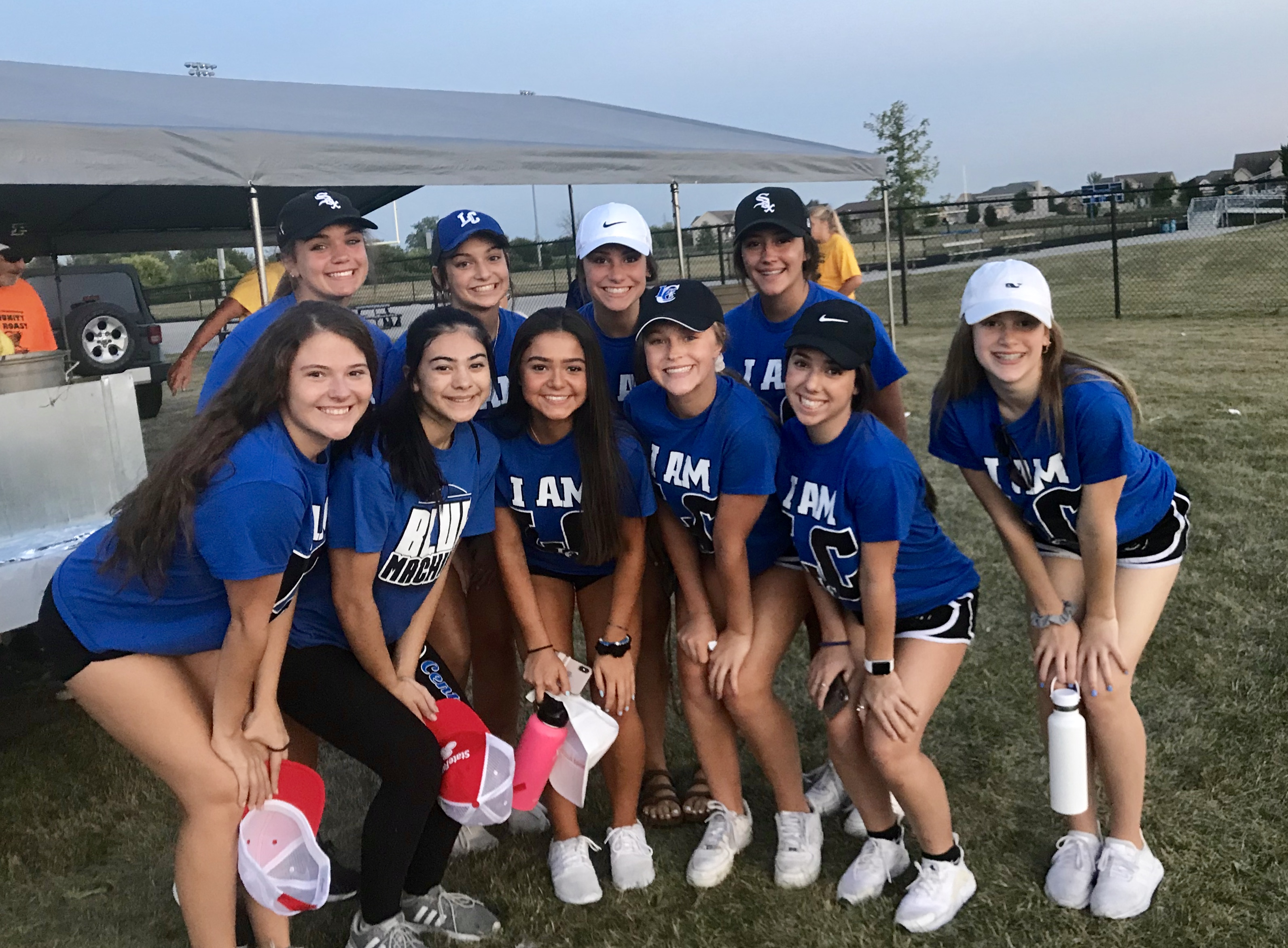 The St.John/Dyer Chamber and Schererville Rotary truly appreciate the Centralettes for their tremendous turnout of volunteers for the annual corn roast on August 9th at Clark MS !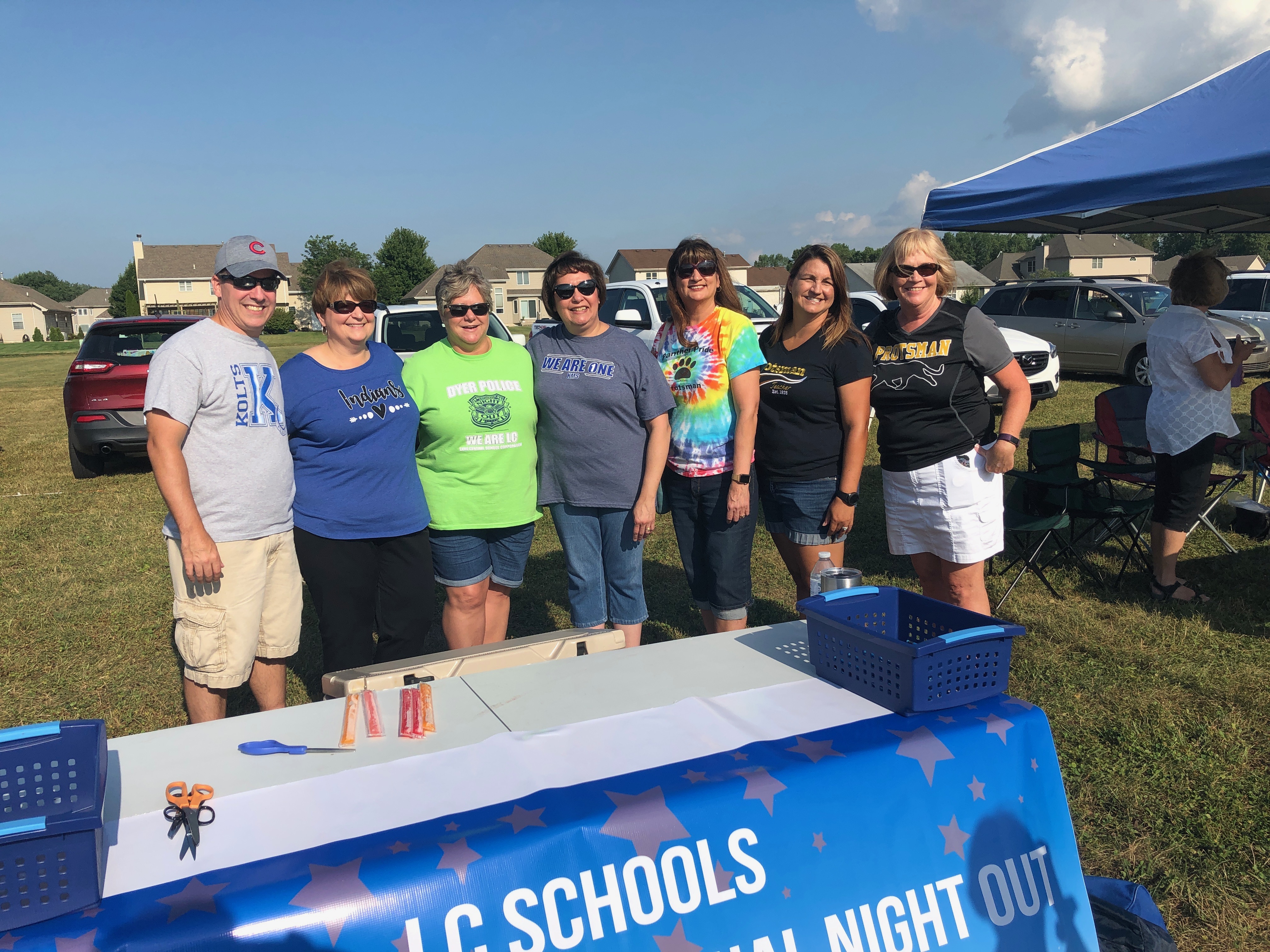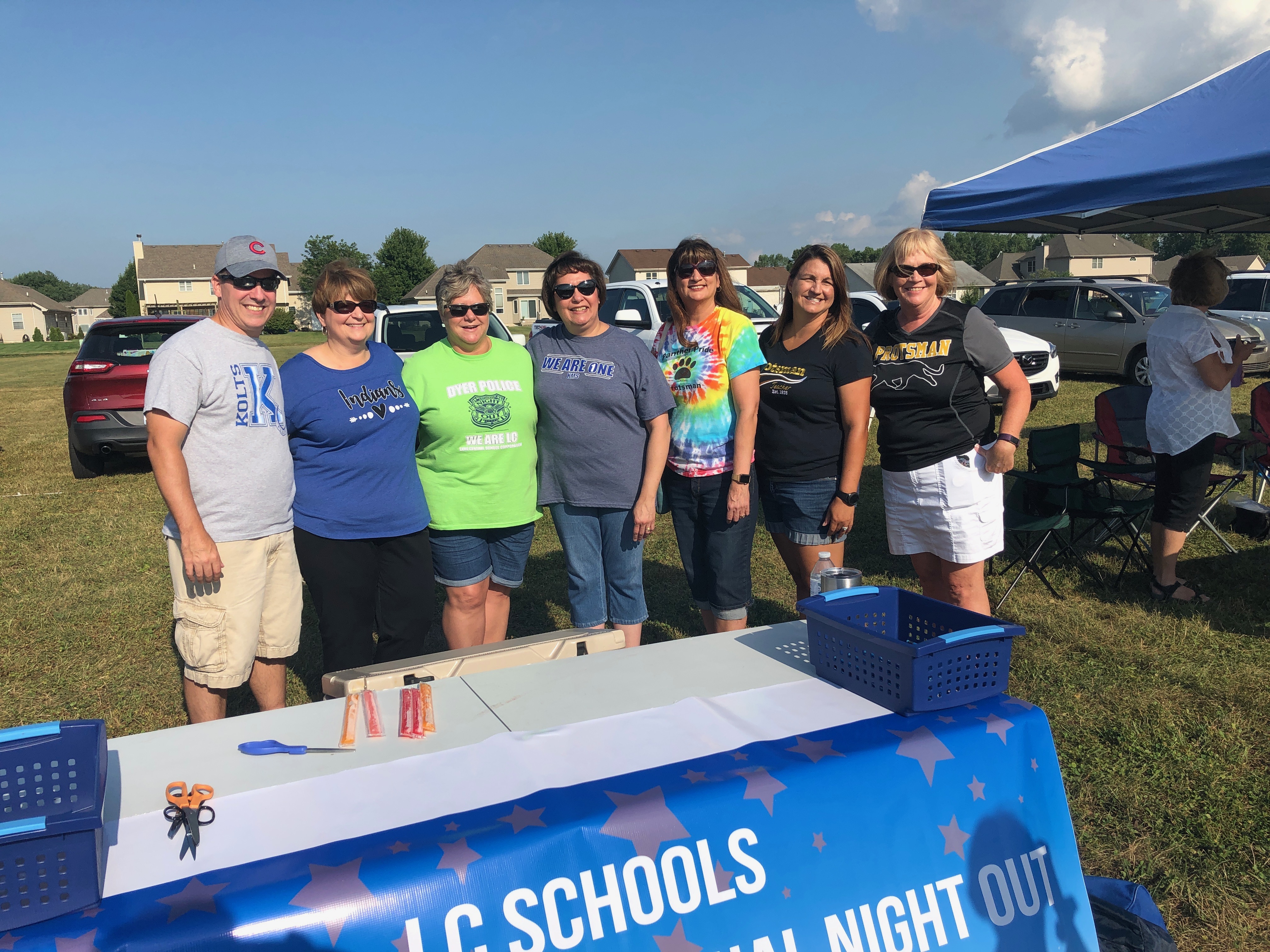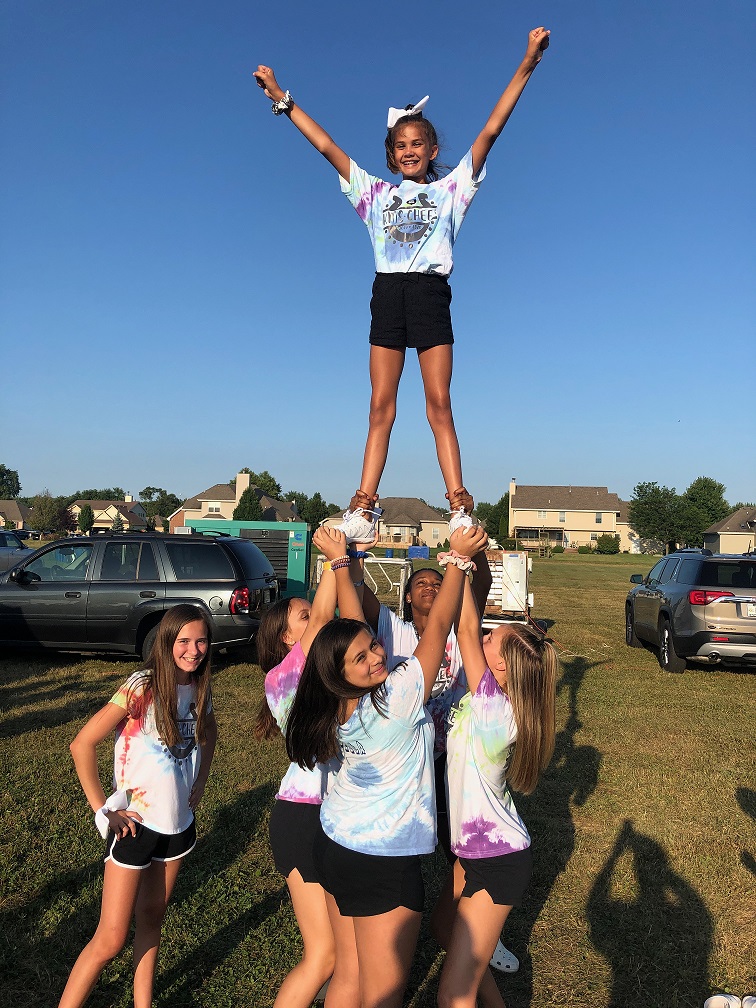 Dyer school staff members and Kahler cheerleaders enjoyed the National Night Out Against Crime at Central Park in Dyer on Tuesday, August 6th.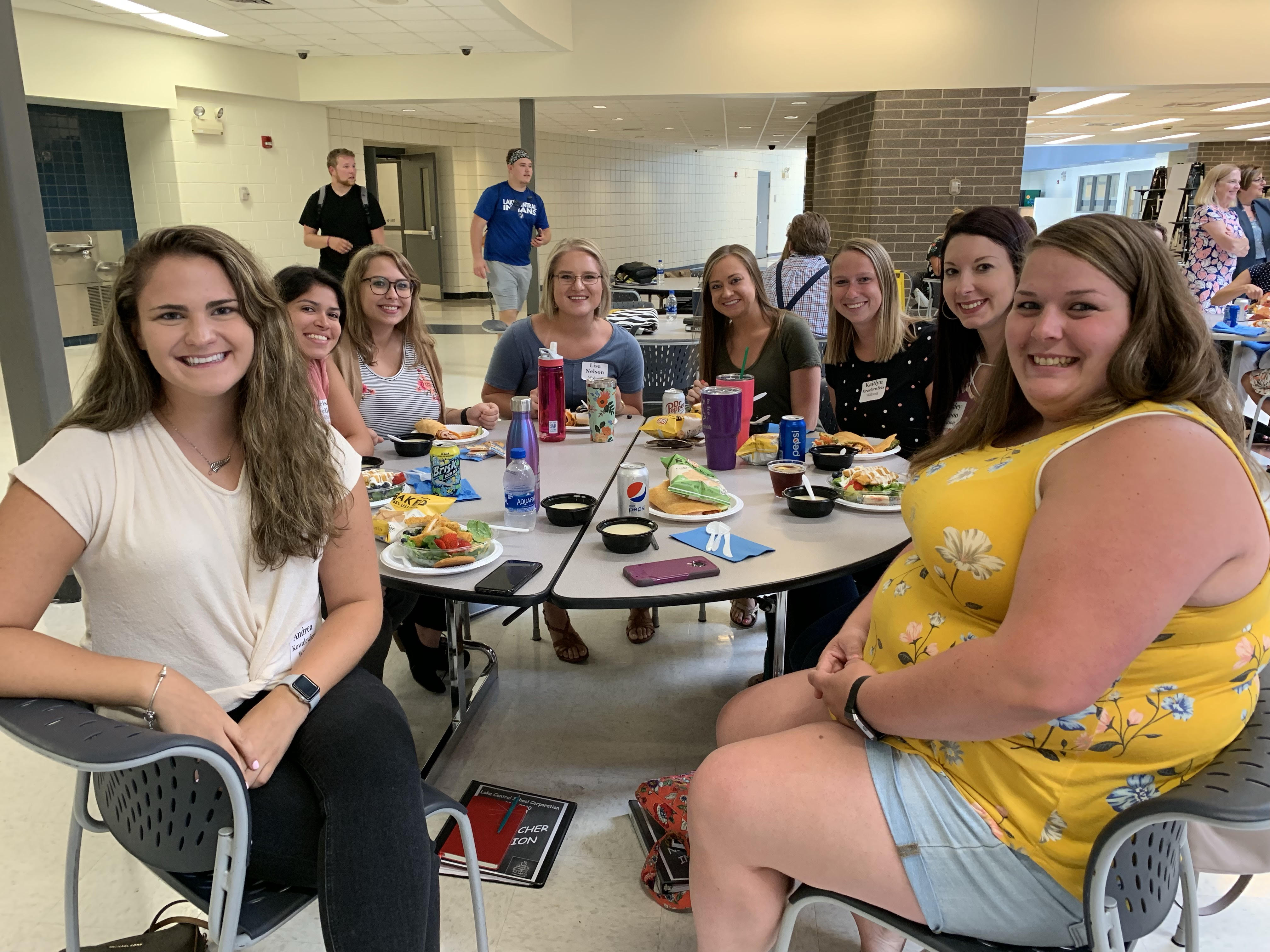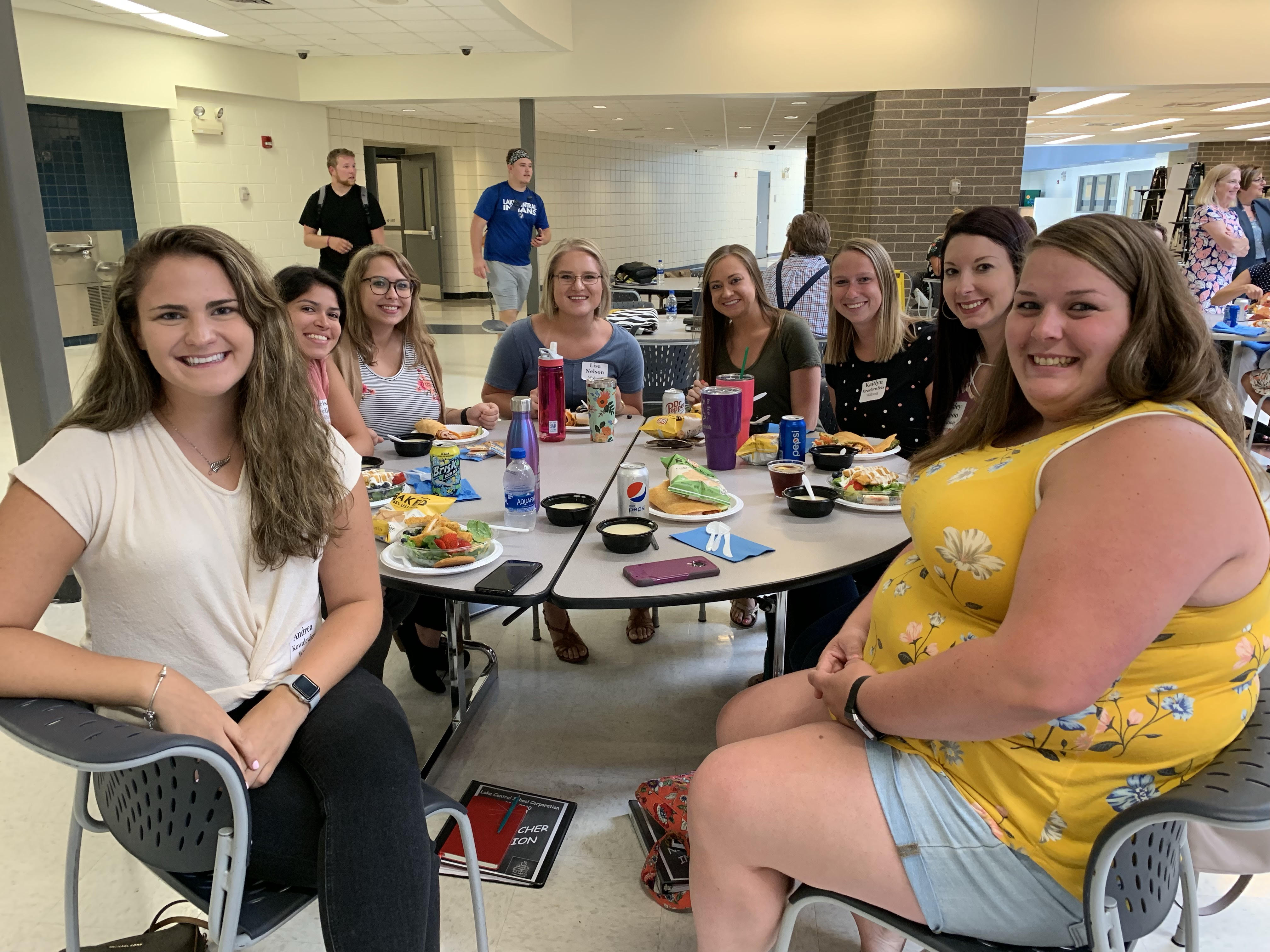 New teachers enjoy lunch in the LCHS Town Square during training on August 5, 2019.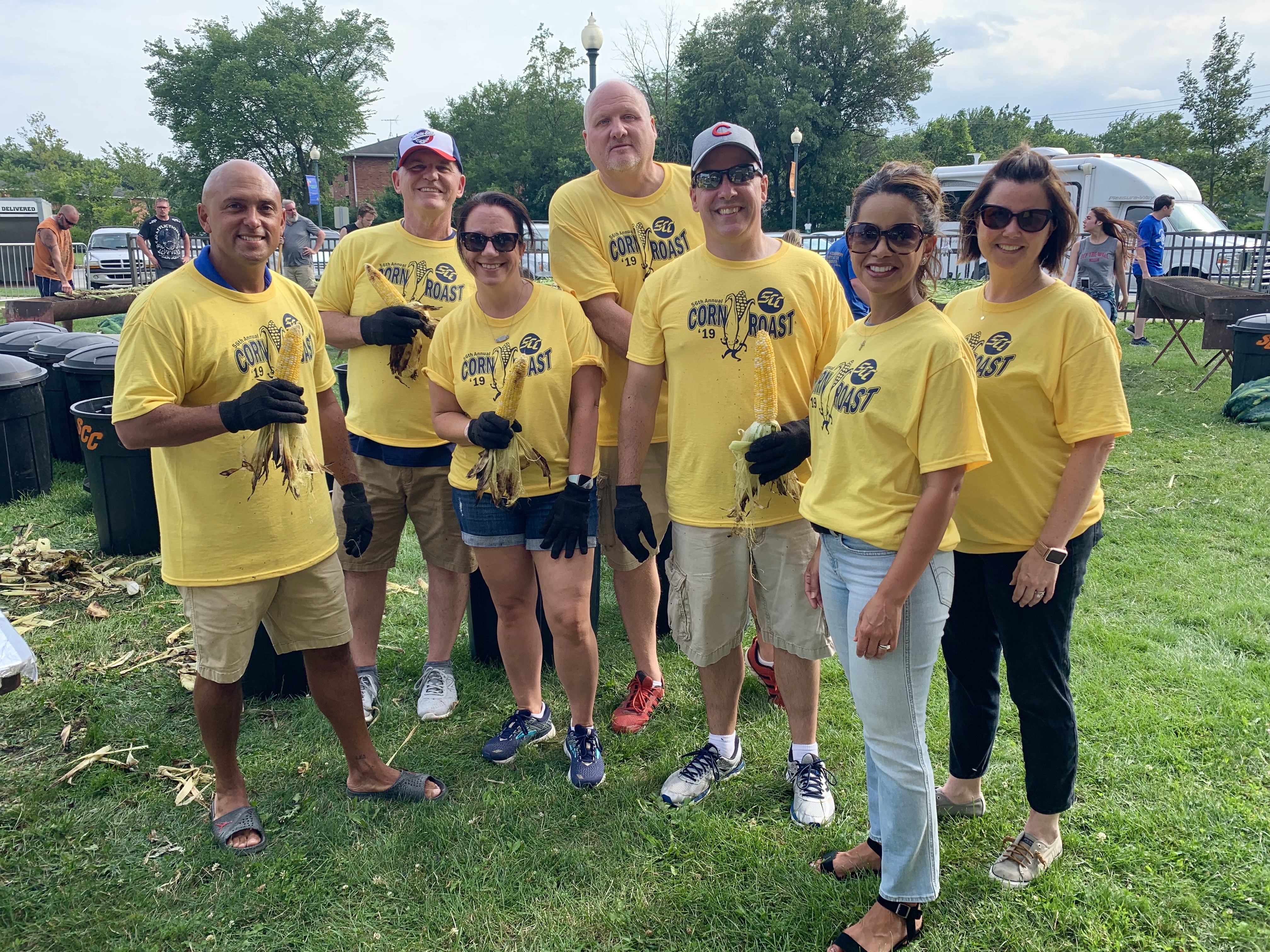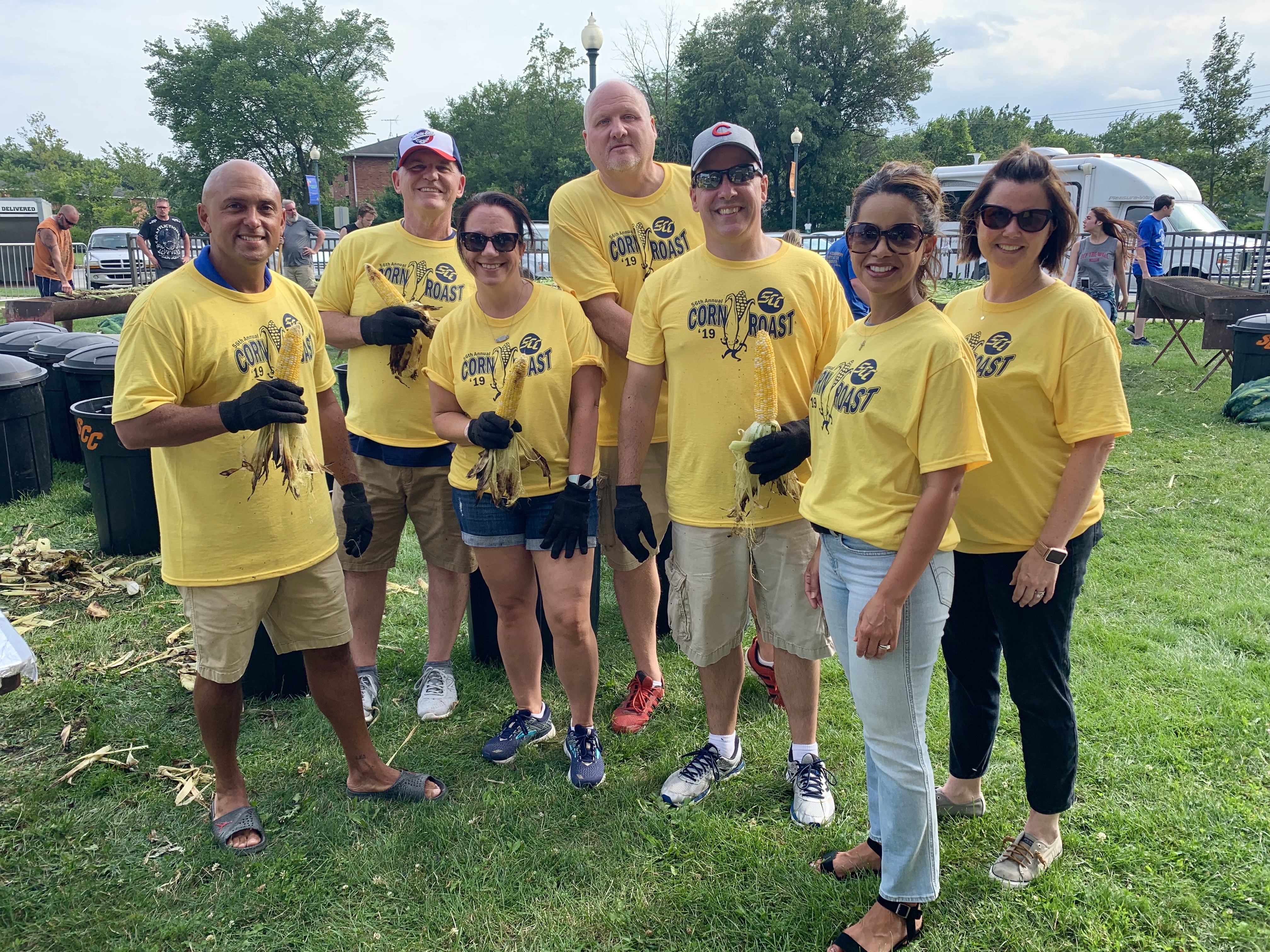 LC Administration volunteered at the Schererville Chamber Corn Roast on July 27, 2019.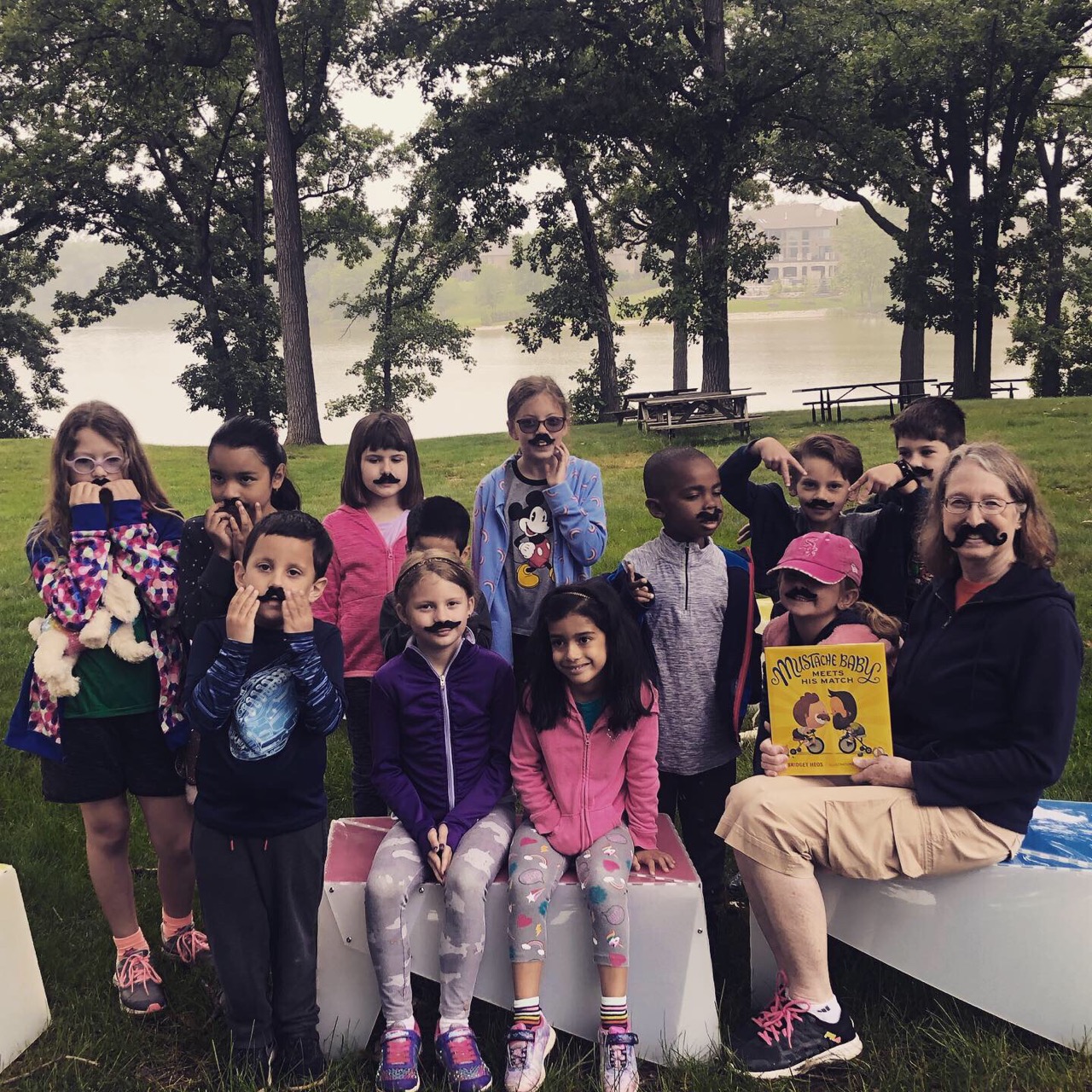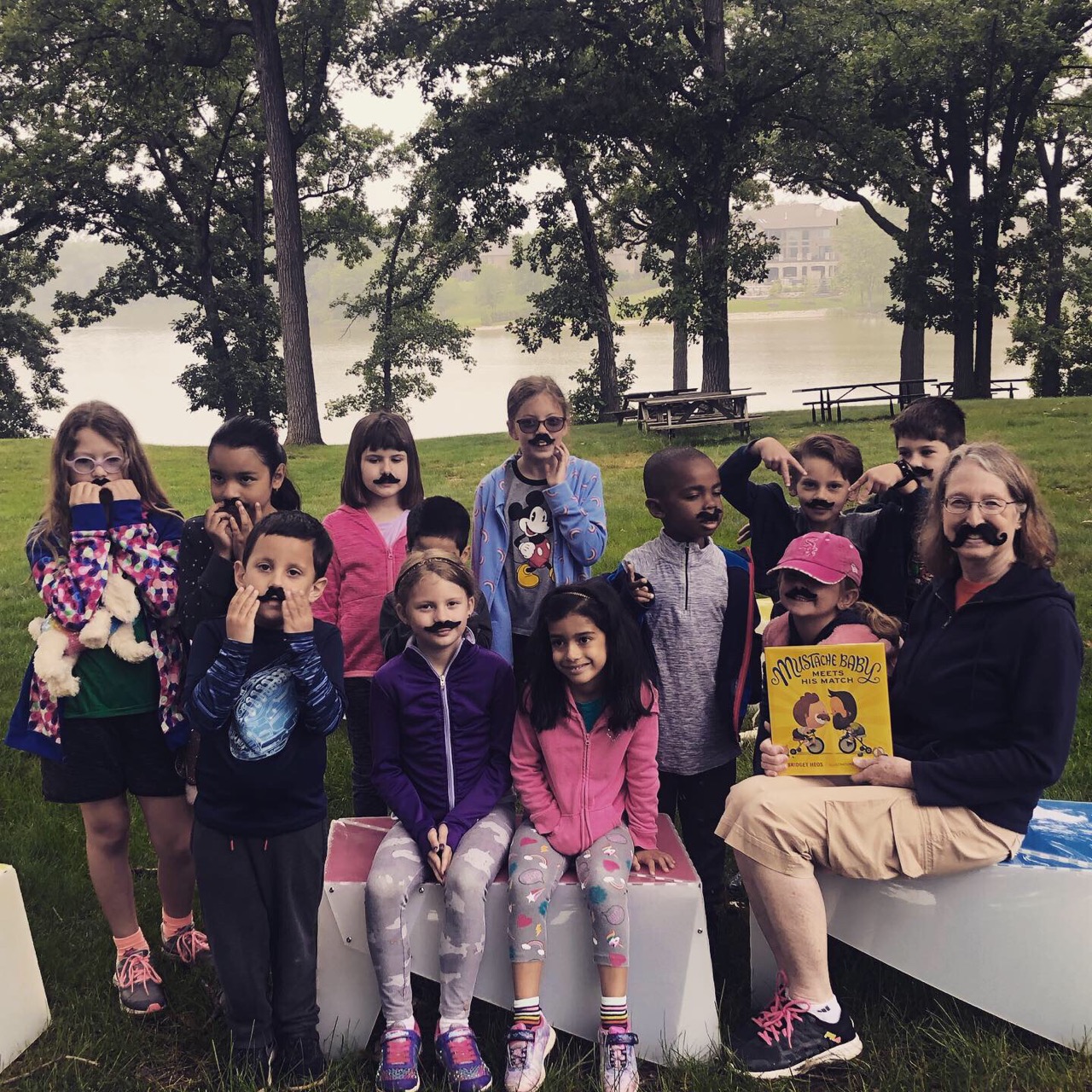 Kolling Librarian, Mrs. Fertig, brings summer reading to Lake Hills through the Lake Central Summer Uni Project.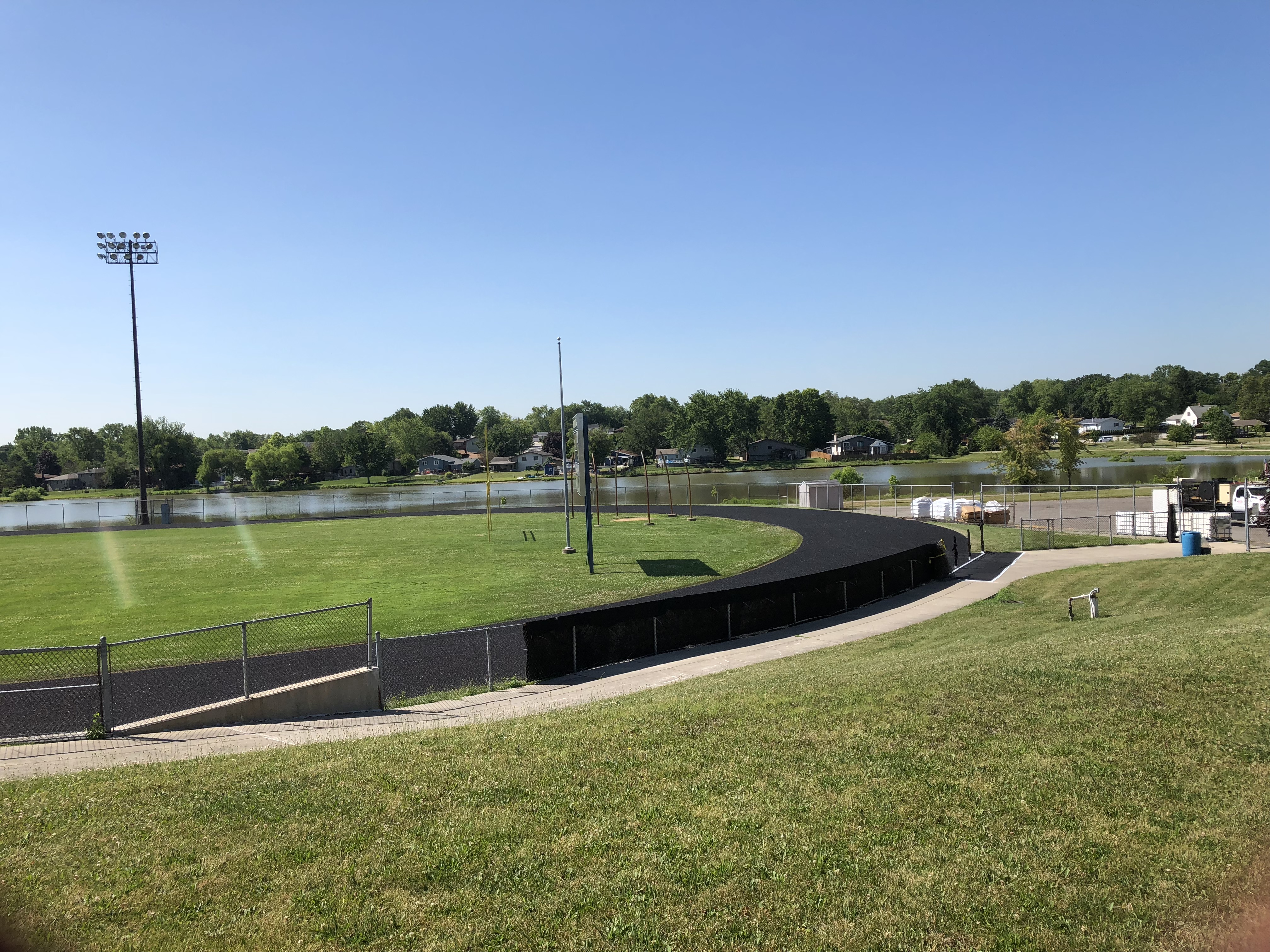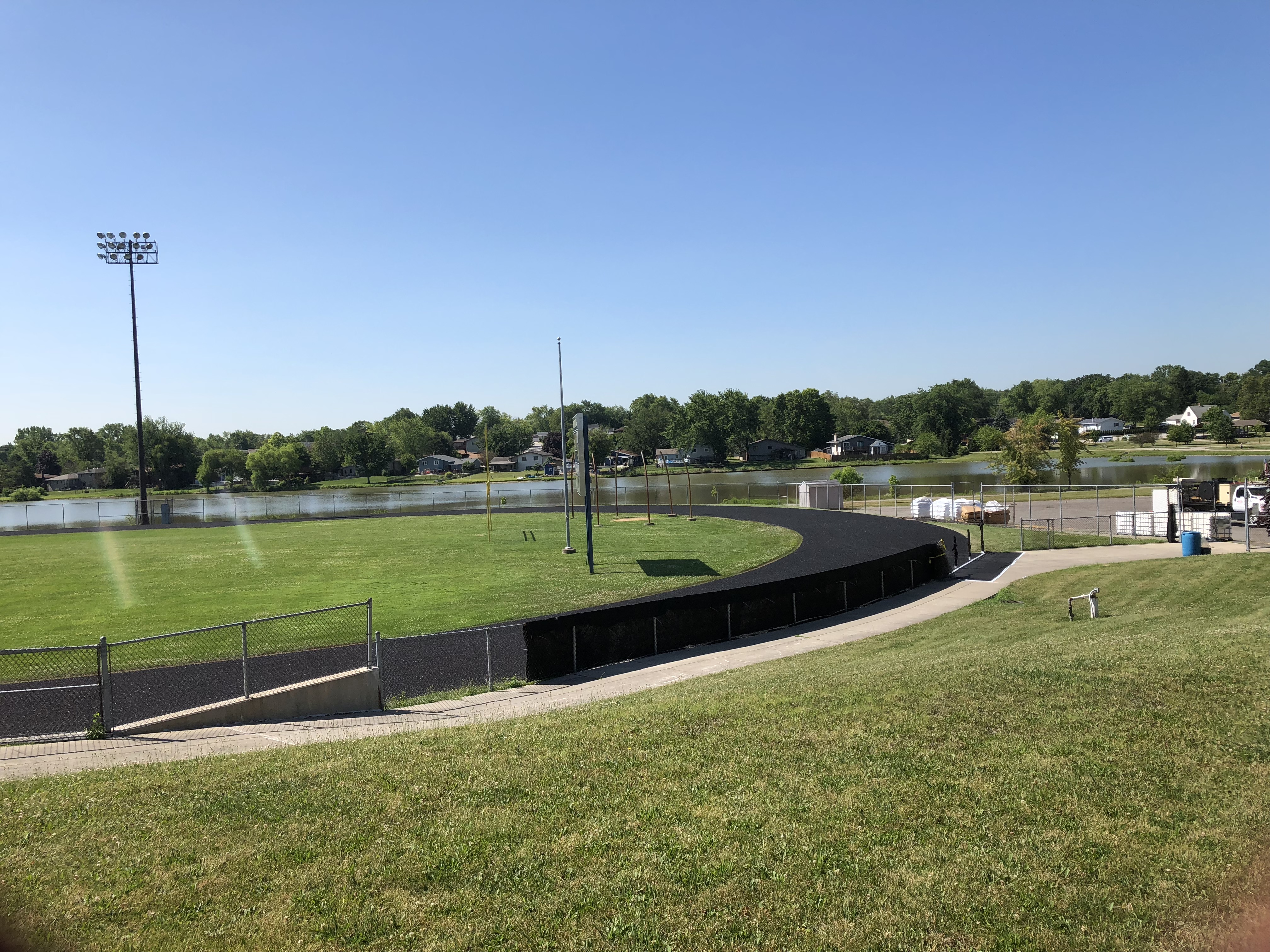 The resurfacing of the Kahler MS track nears completion on July 15, 2019.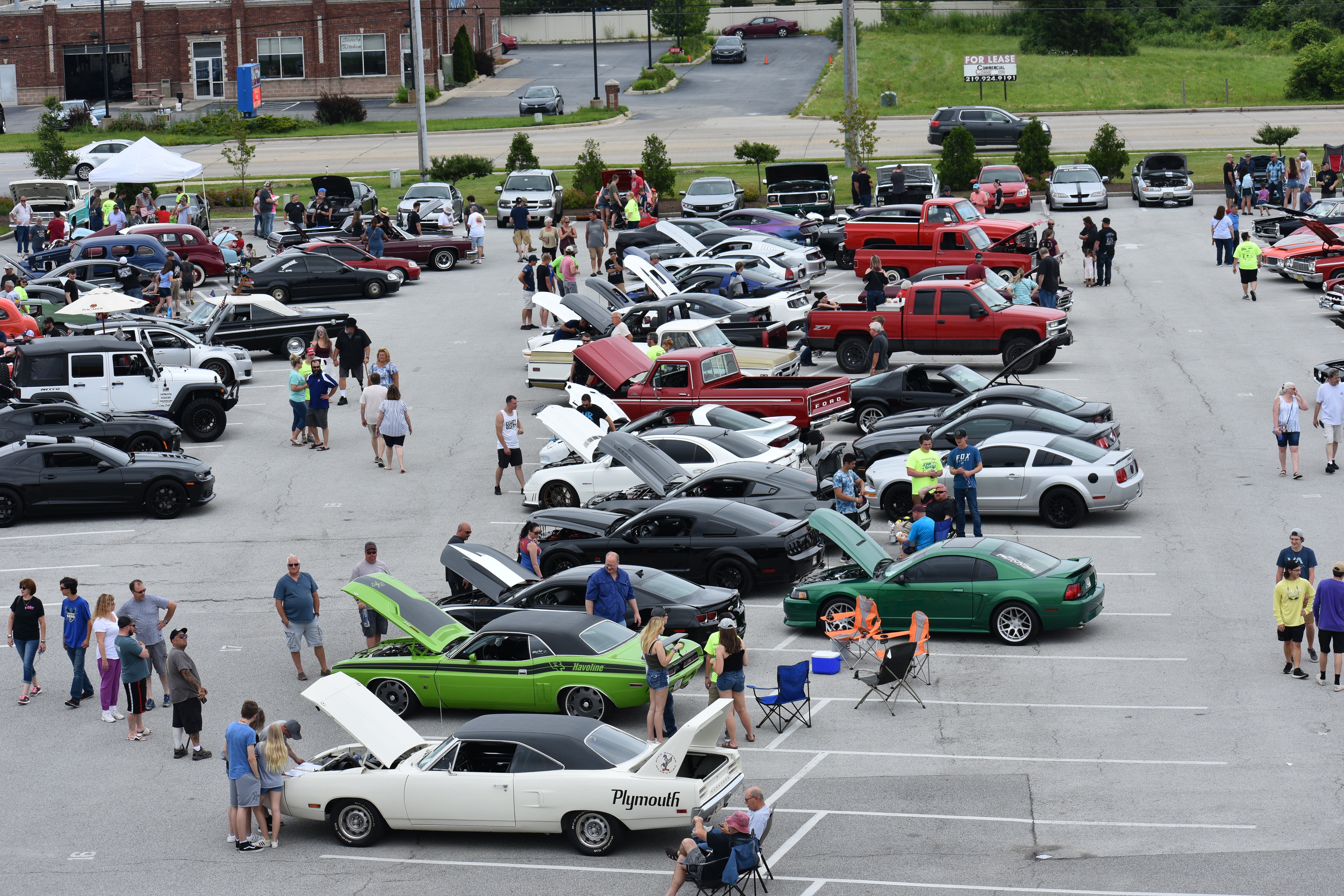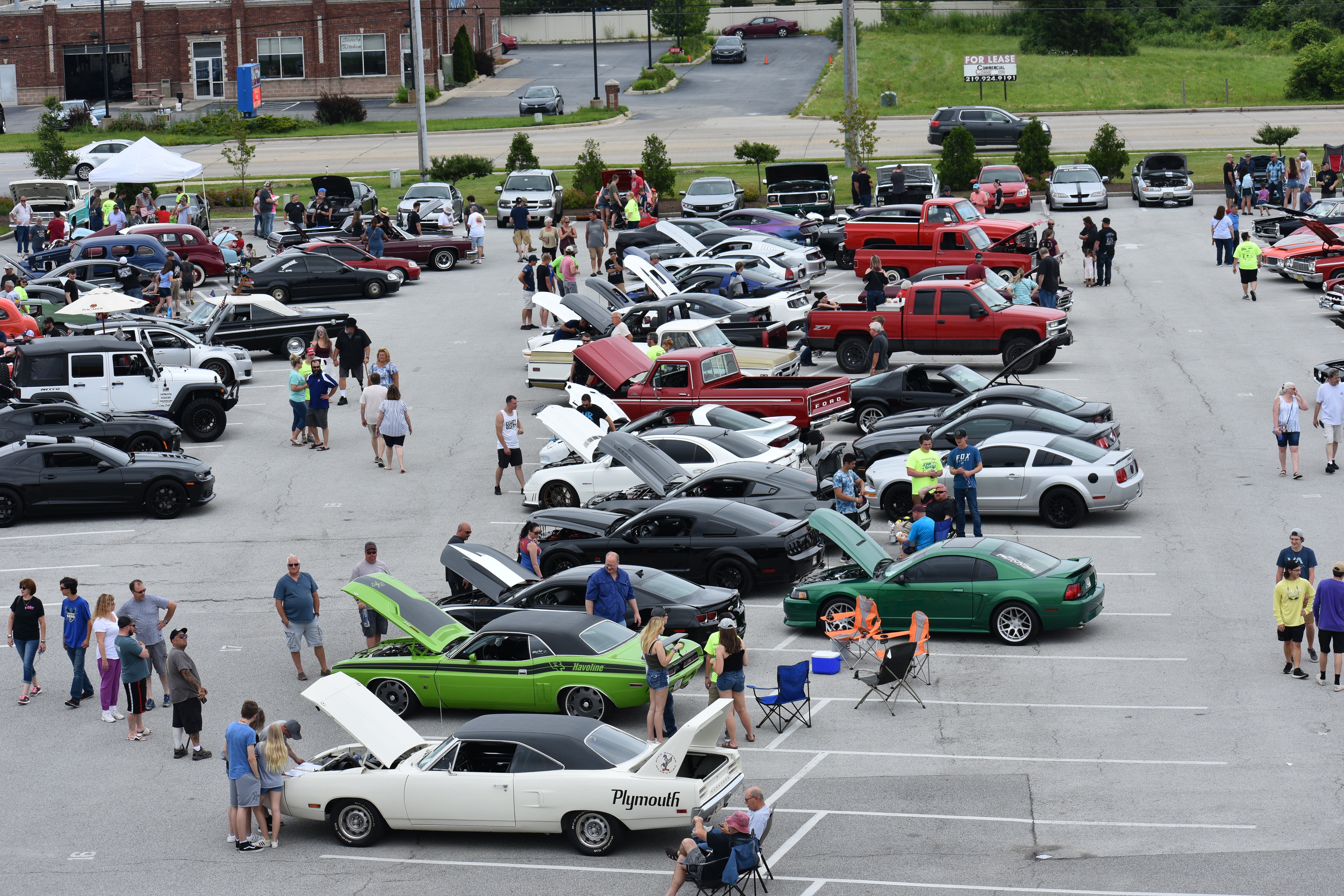 Local auto enthusiasts had a blast at the first LC Automotive classic auto show held on June 23. Thank you Mr. Fischer, student, staff and parent volunteers for bringing this event to our community!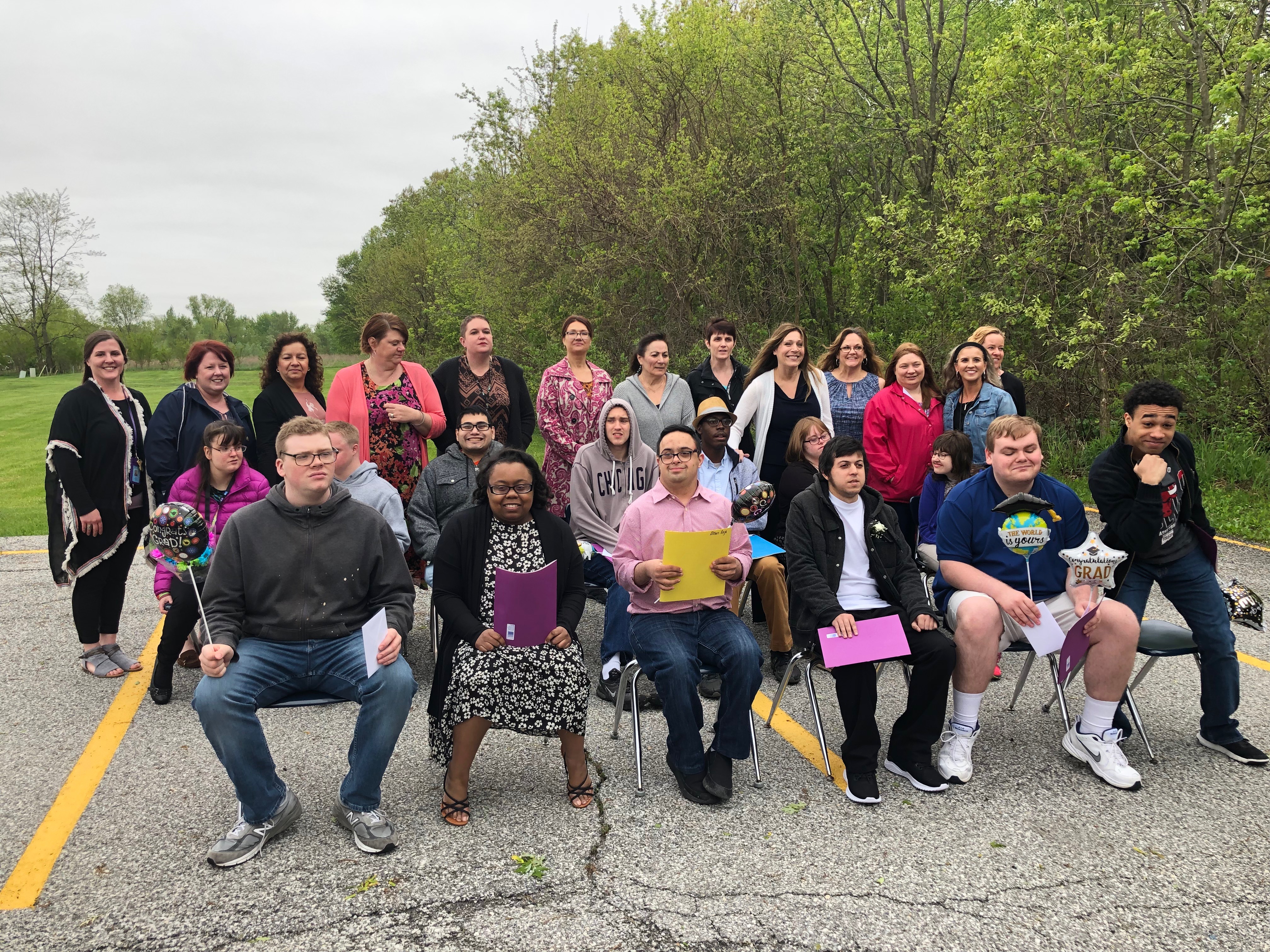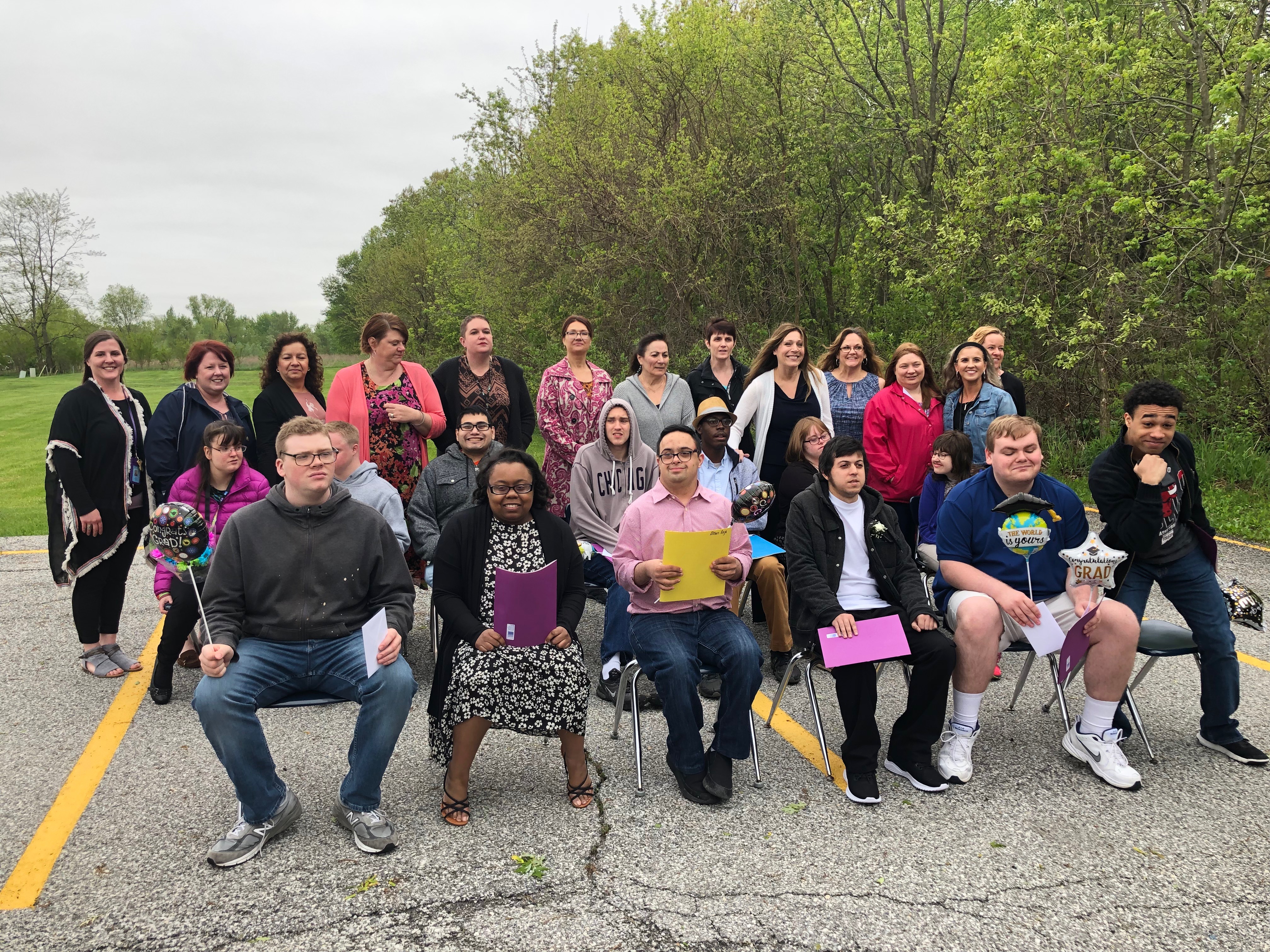 Students and staff at TAP celebrate their final transition to adulthood on May 17, 2019.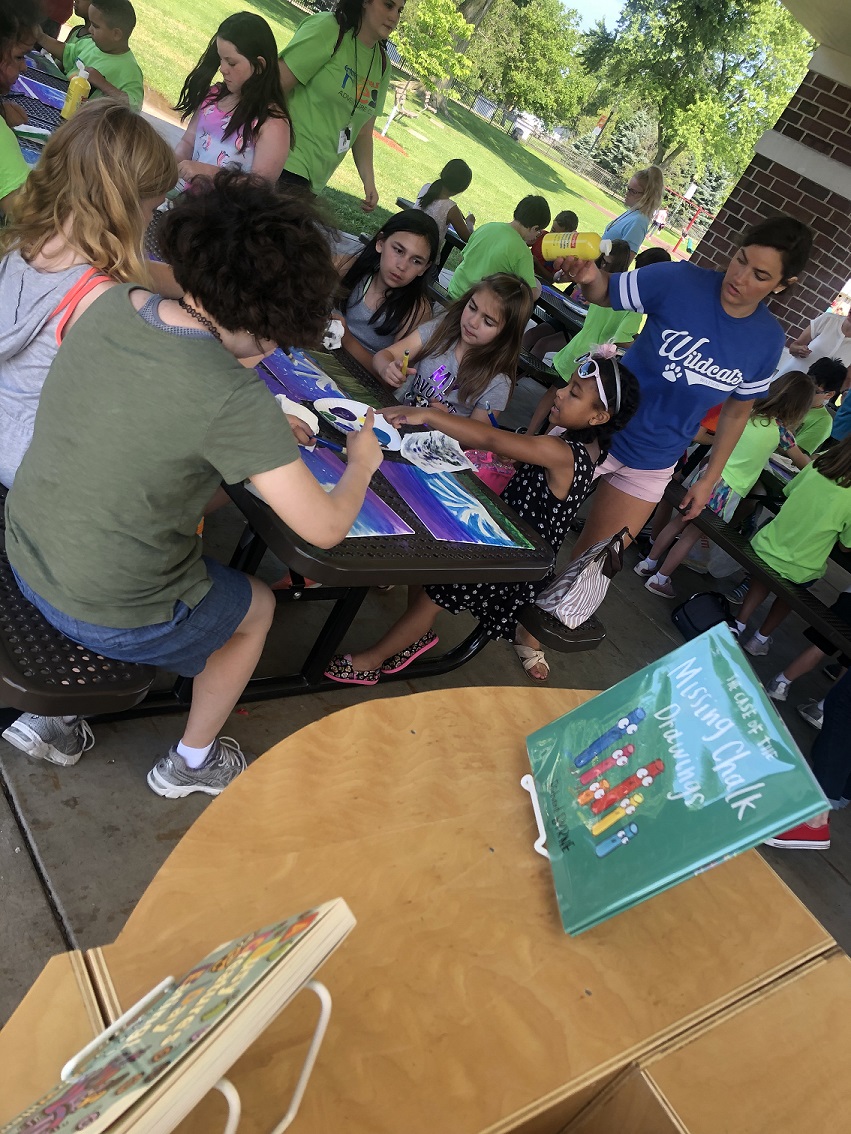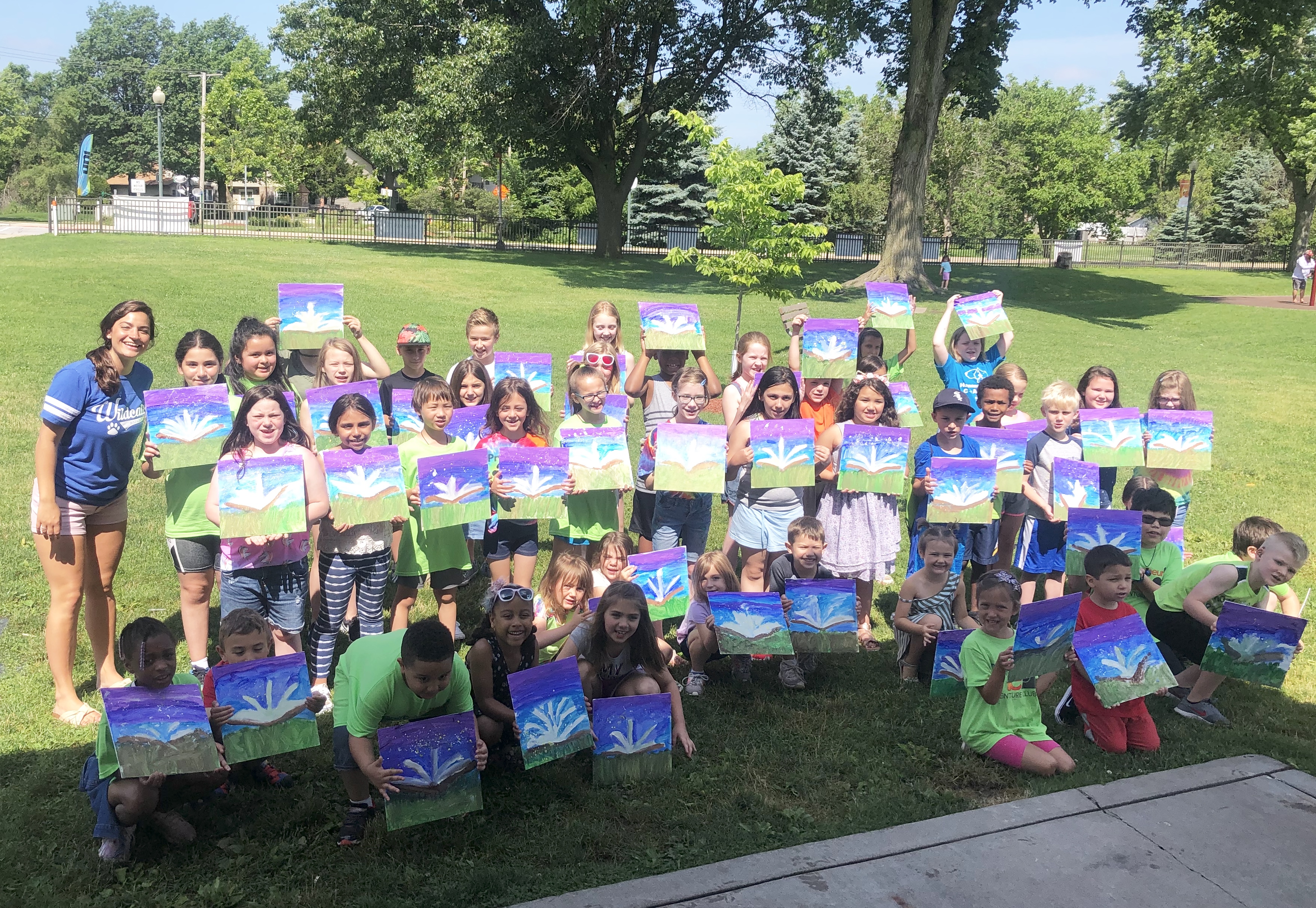 Students enjoying Lake Central's UNI at Redar Park in Schererville. The students also participated in an art project with the help of Art Teacher, Mrs. Miller.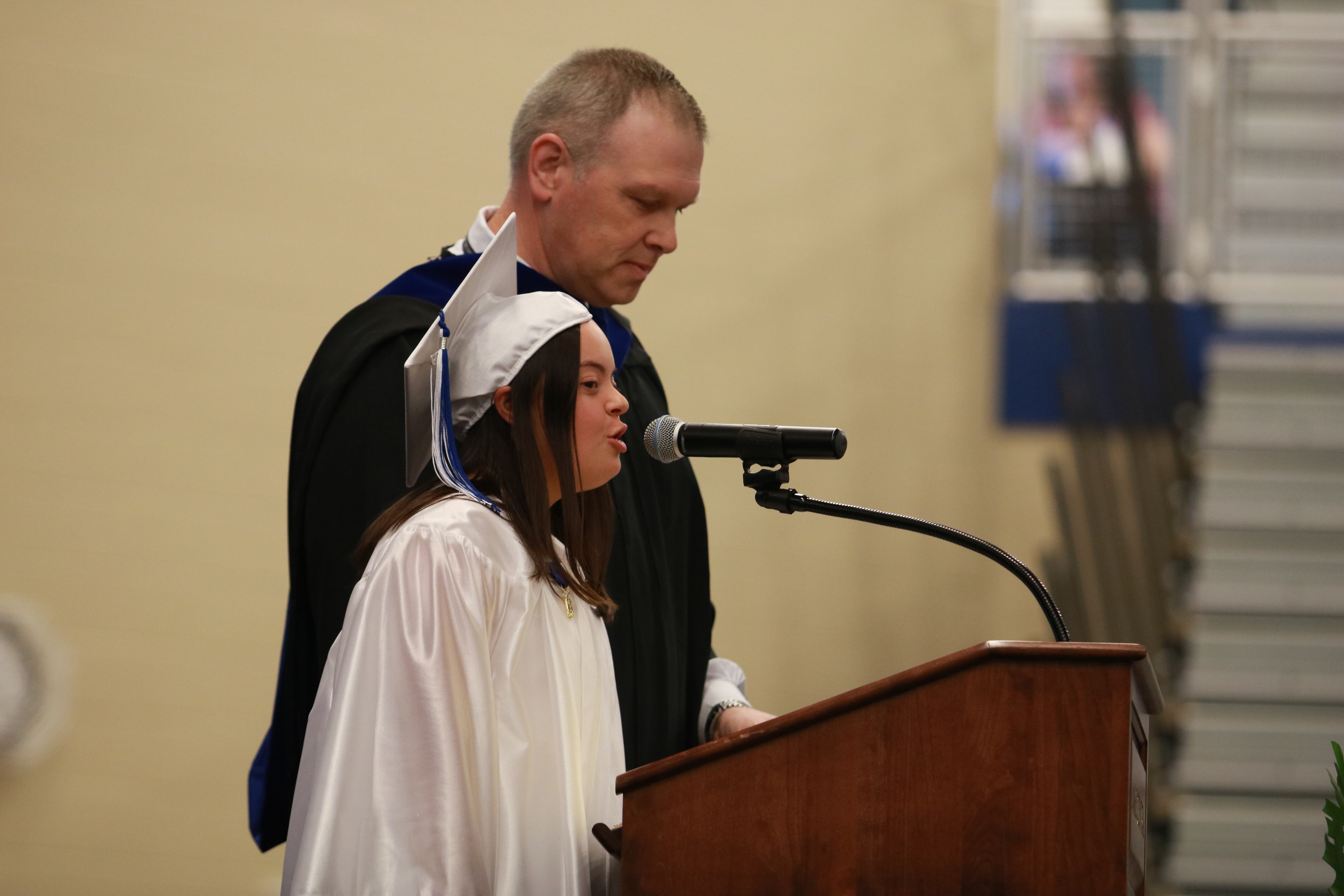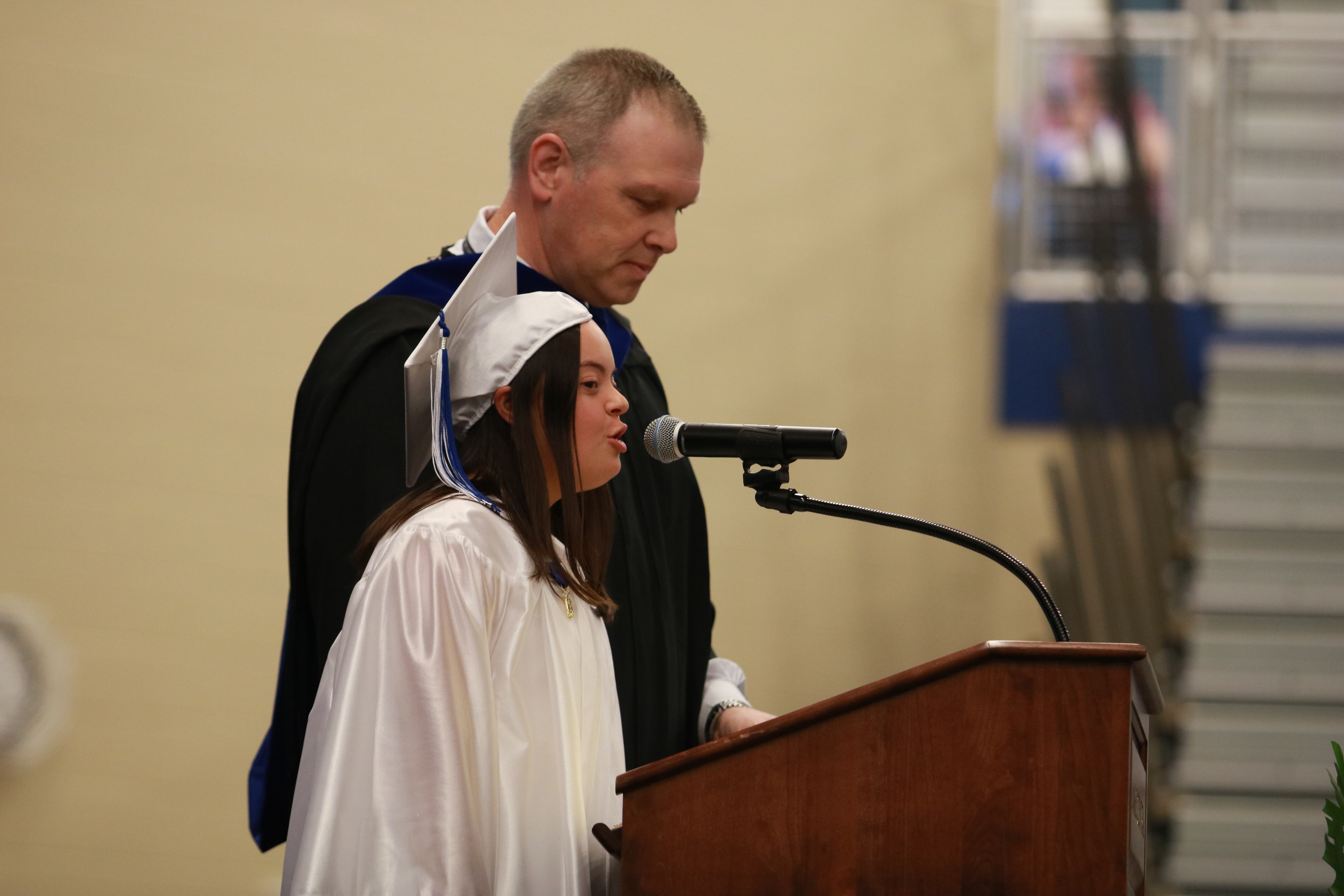 Olivia Longo along with Mr. Begley greeted the class of 2019 at the beginning of the graduation ceremony on June 2nd.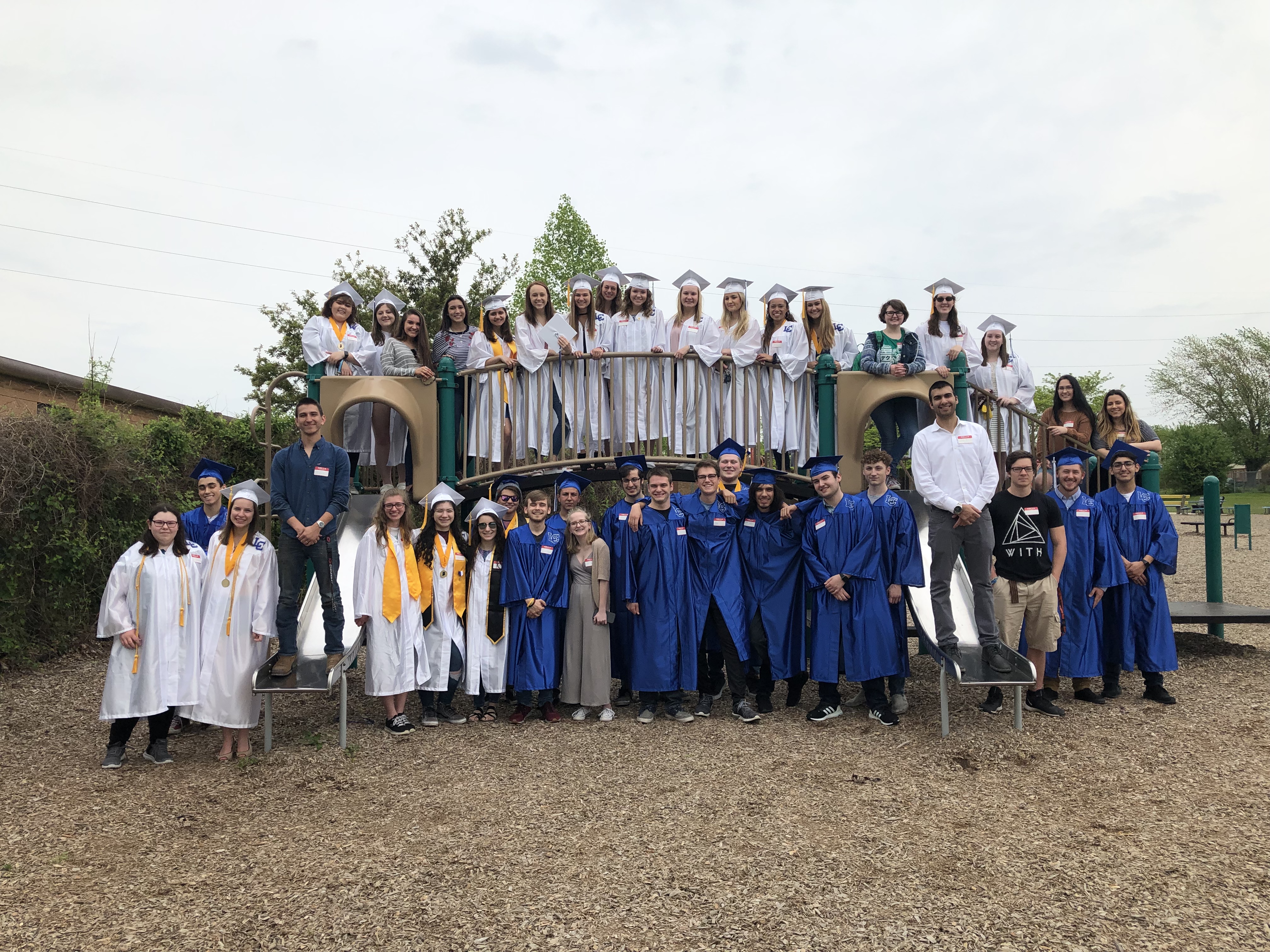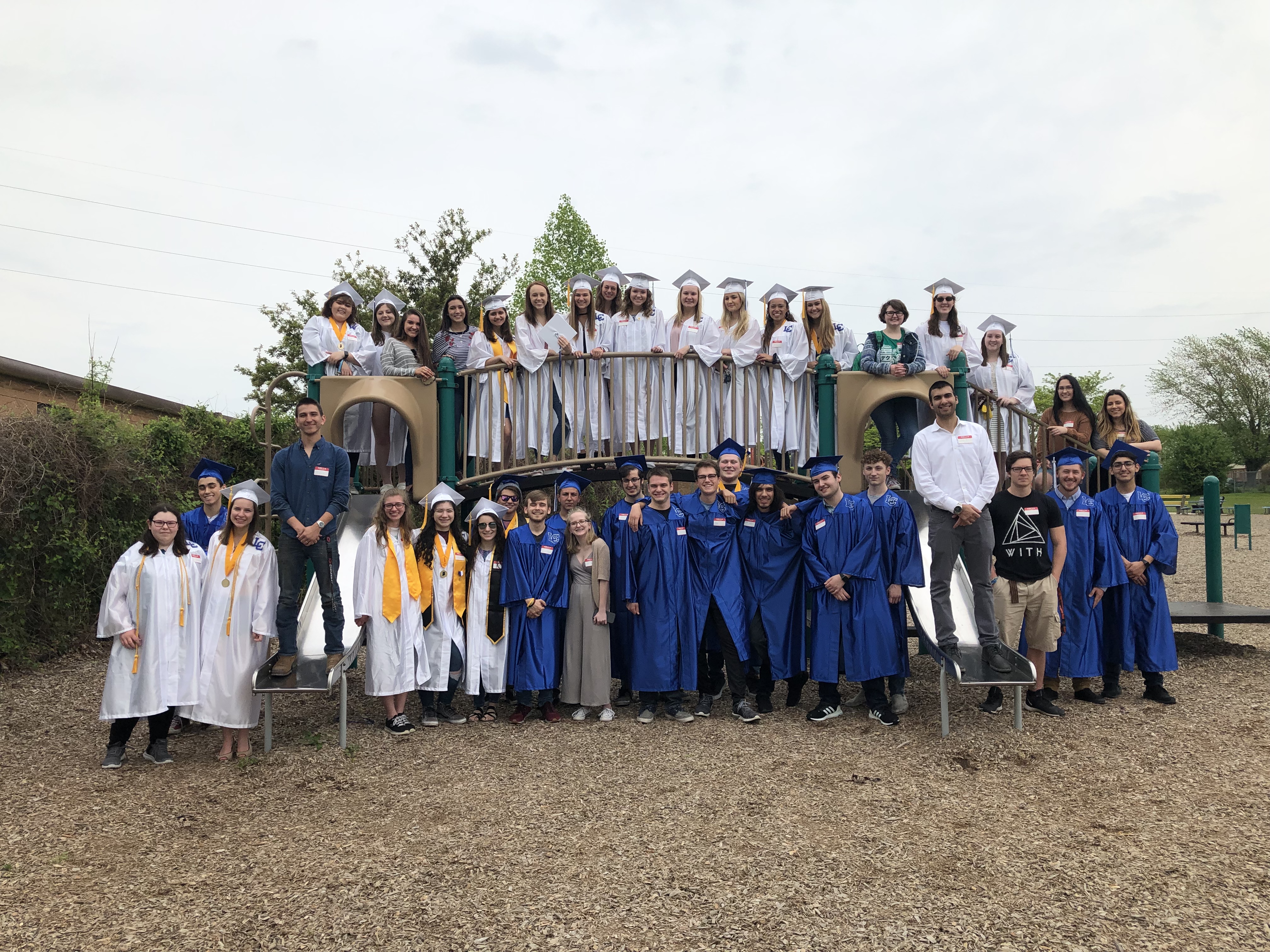 LC seniors return to their Peifer roots to celebrate with their former teachers and the Class of 2031!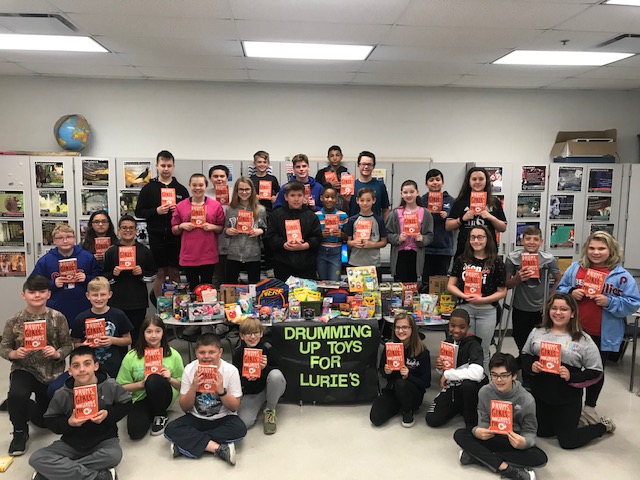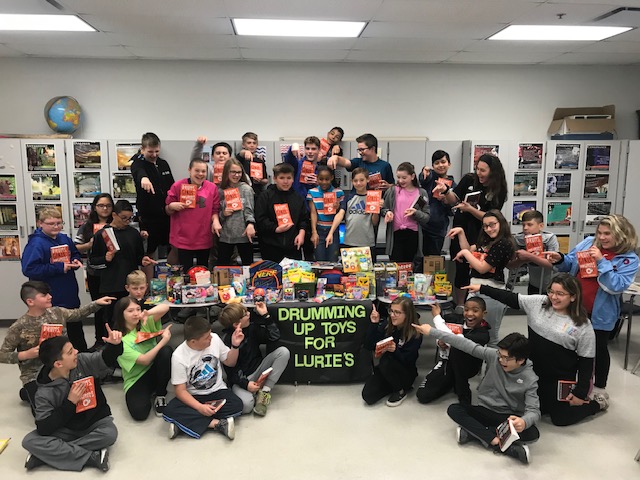 Sixth grade students at Clark Middle School just finished reading the novel Drums, Girls, and Dangerous Pie by Jordan Sonnenblick. As an extension activity to the novel, the students participated in a toy drive for Lurie Children's Hospital in Chicago. The students were able to collect over 150 items for the children of Lurie's!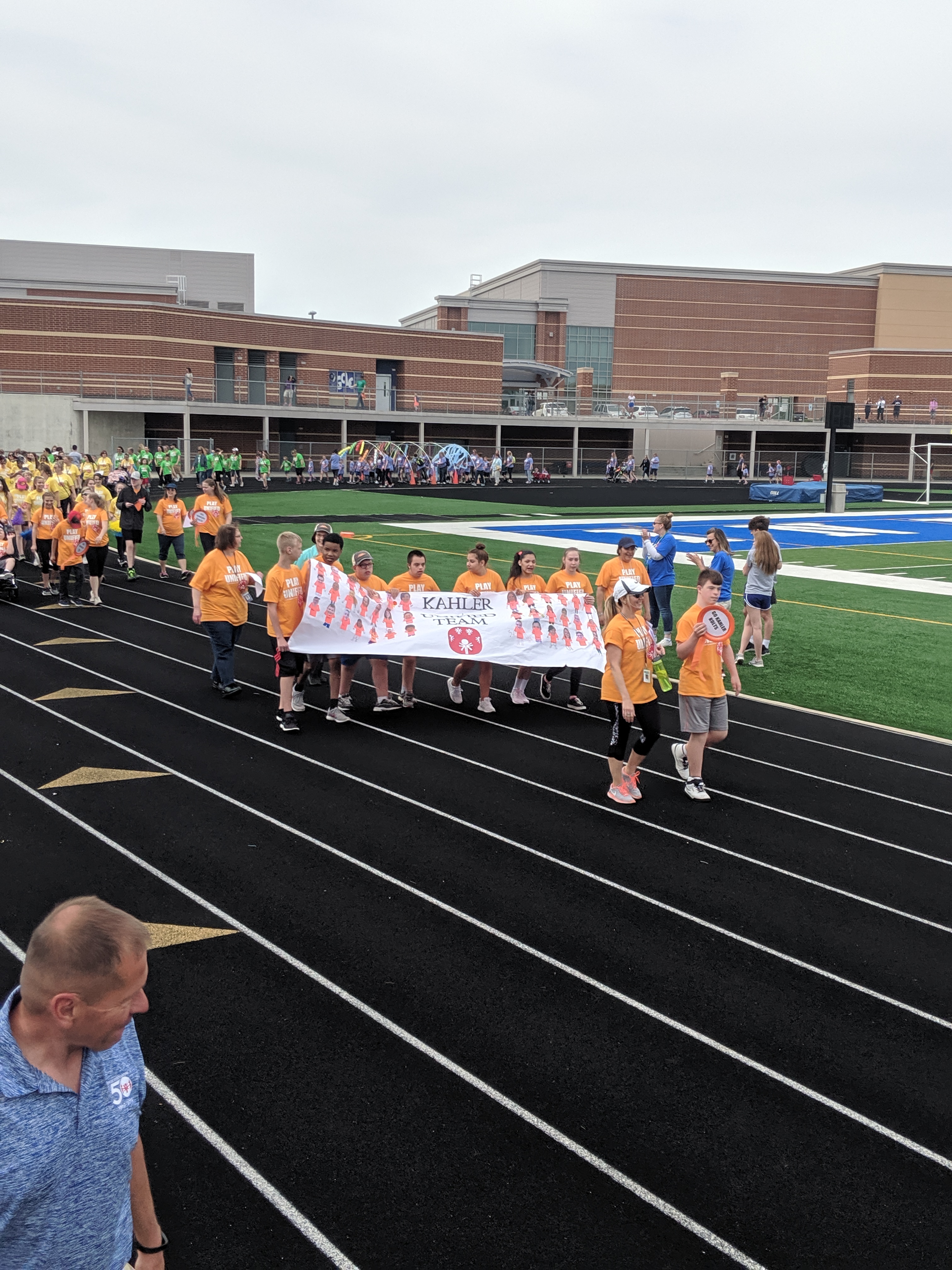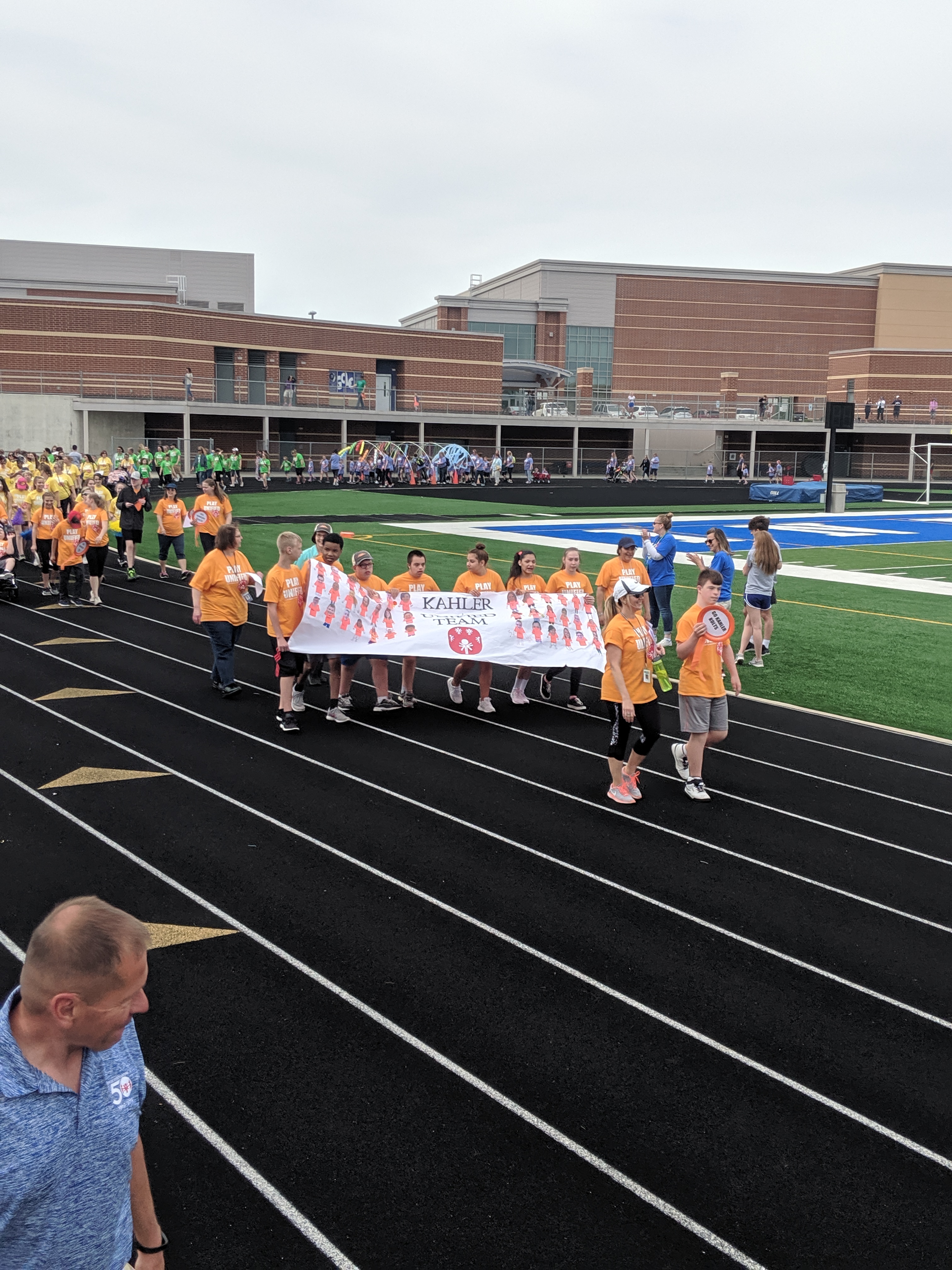 Student athletes parade around the track prior to the beginning of Lake Central's Second Annual Unified Game Day!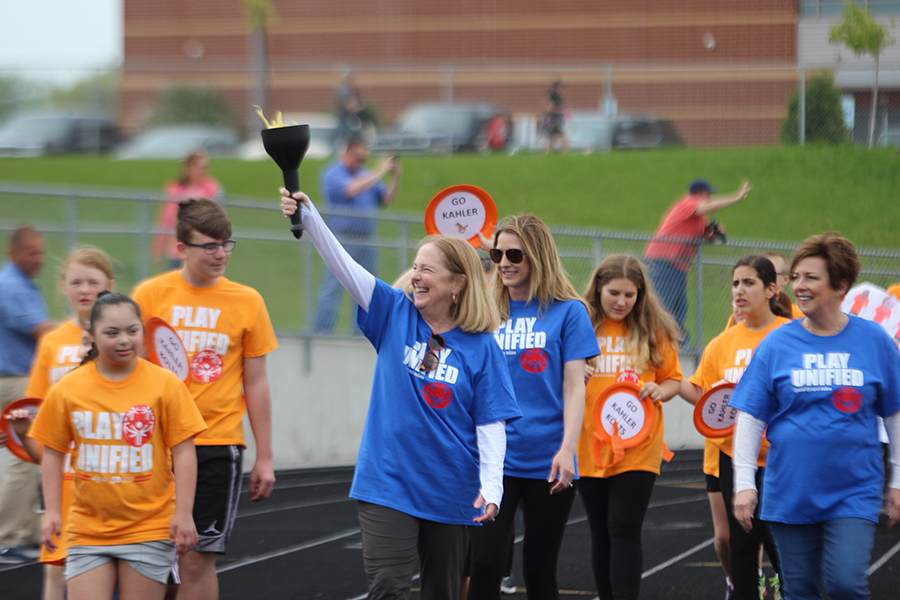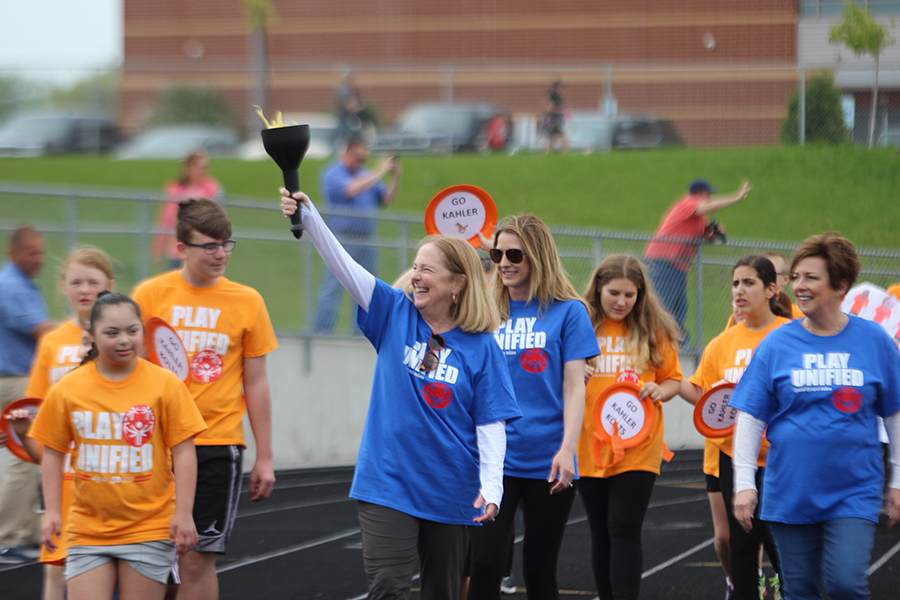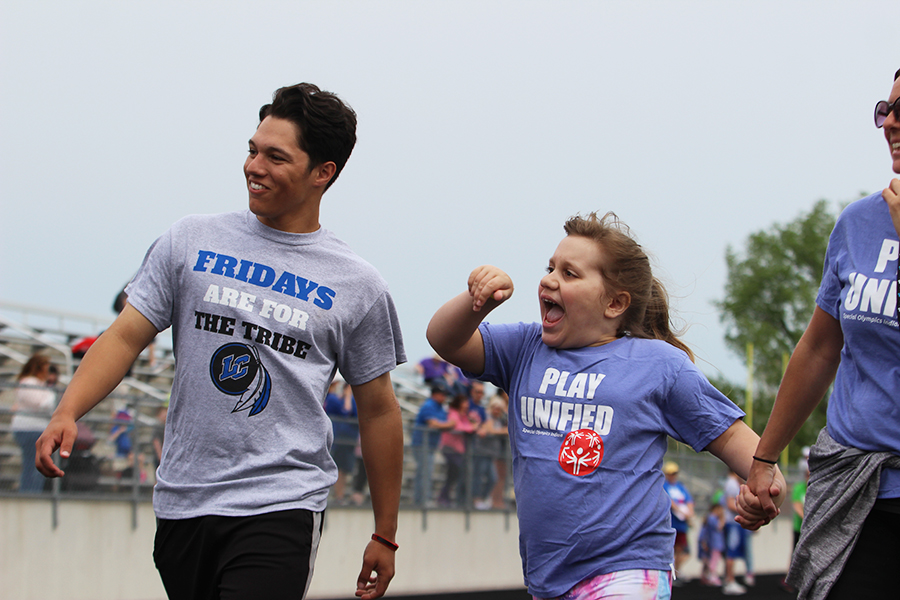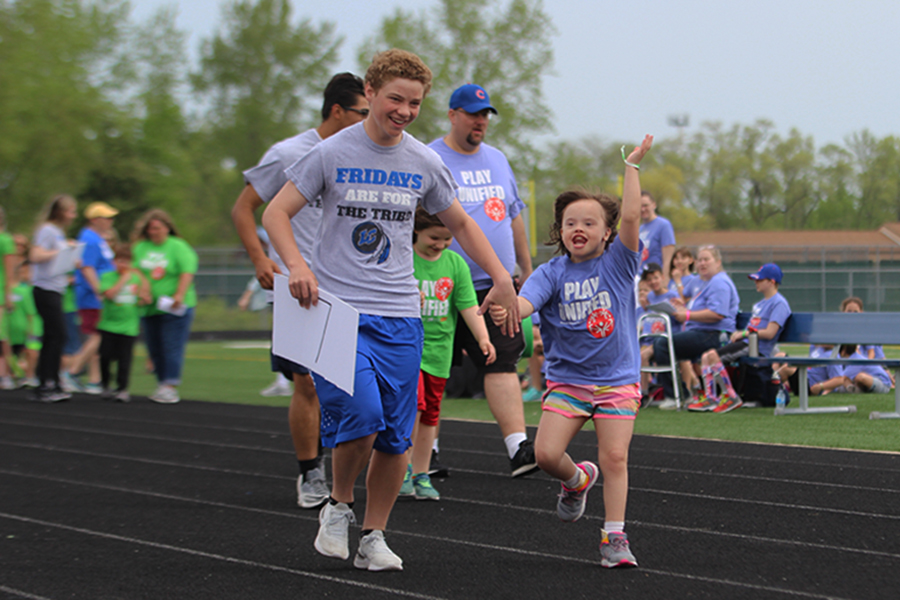 Unified Game Day was held on Thursday, May 16. Students along with their HS peer mentors all enjoyed the track activities.