Bus Drivers Needed *** Competitive Pay *** Please call 219-365-3141 *** WILL TRAIN!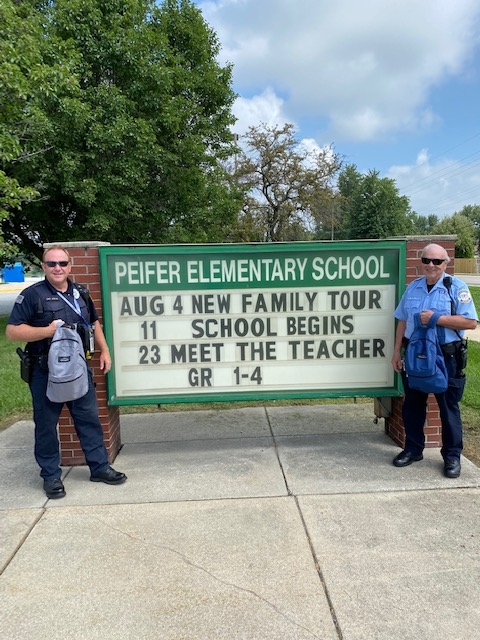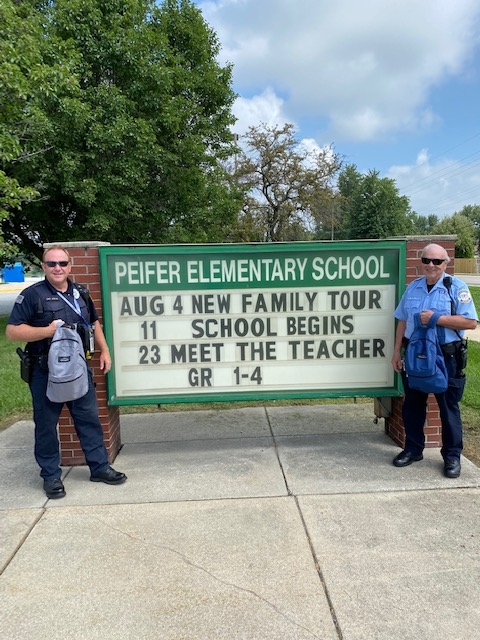 Schererville Police dropped off backpacks from National Night Out for distribution at Peifer. Thanks, LC Resource Officer Steve!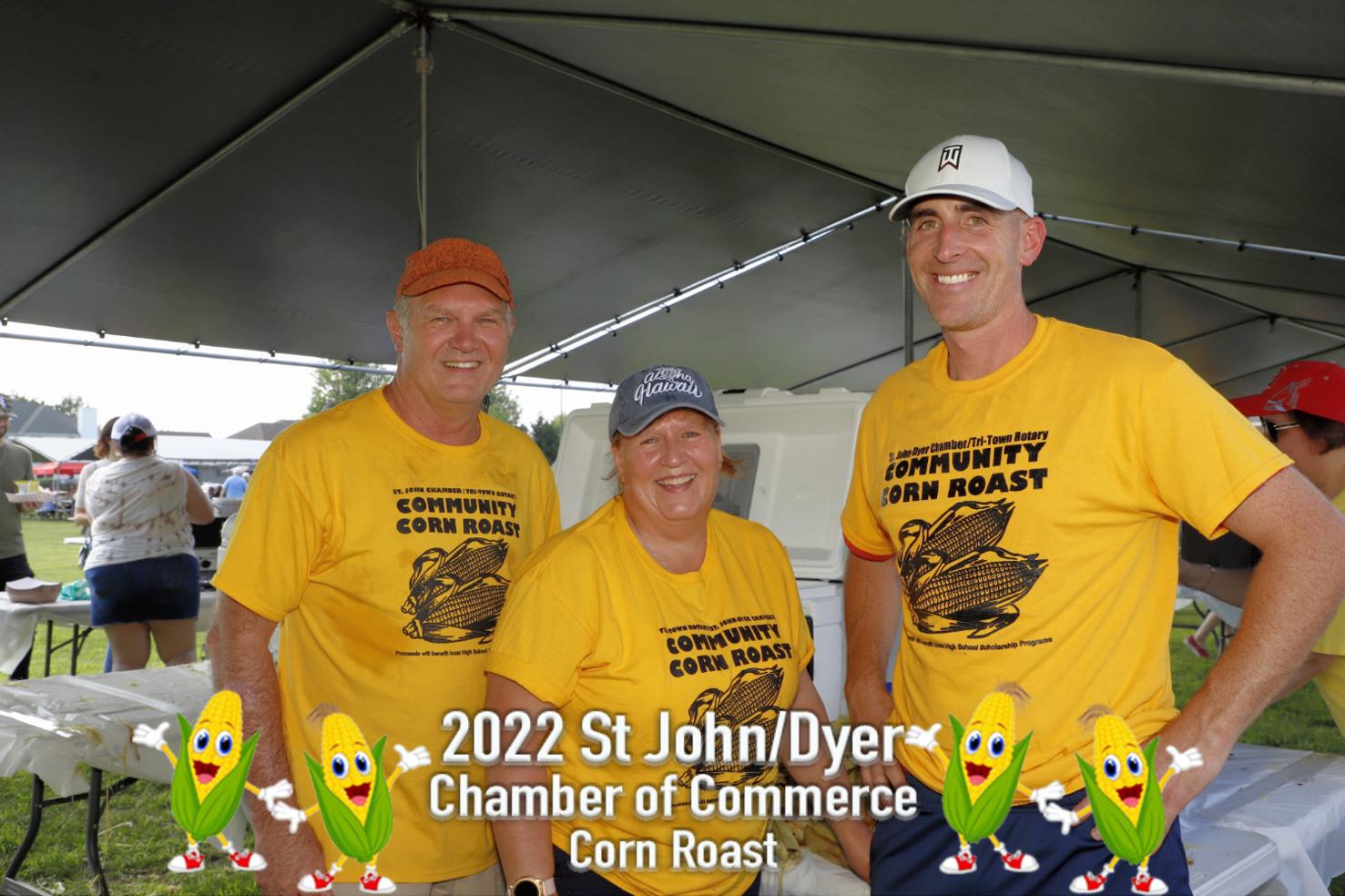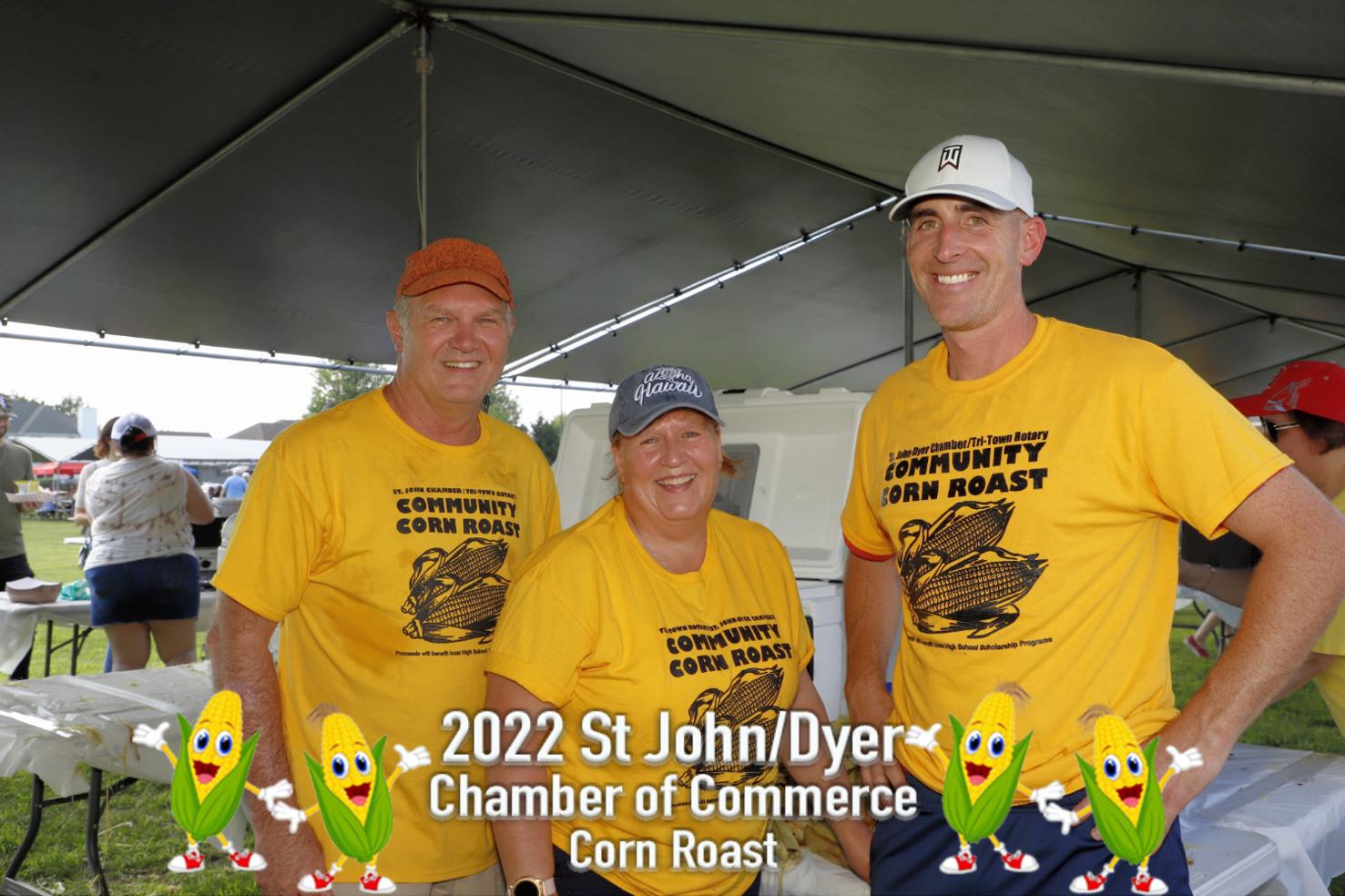 Clark administrators help out at the corn roast!r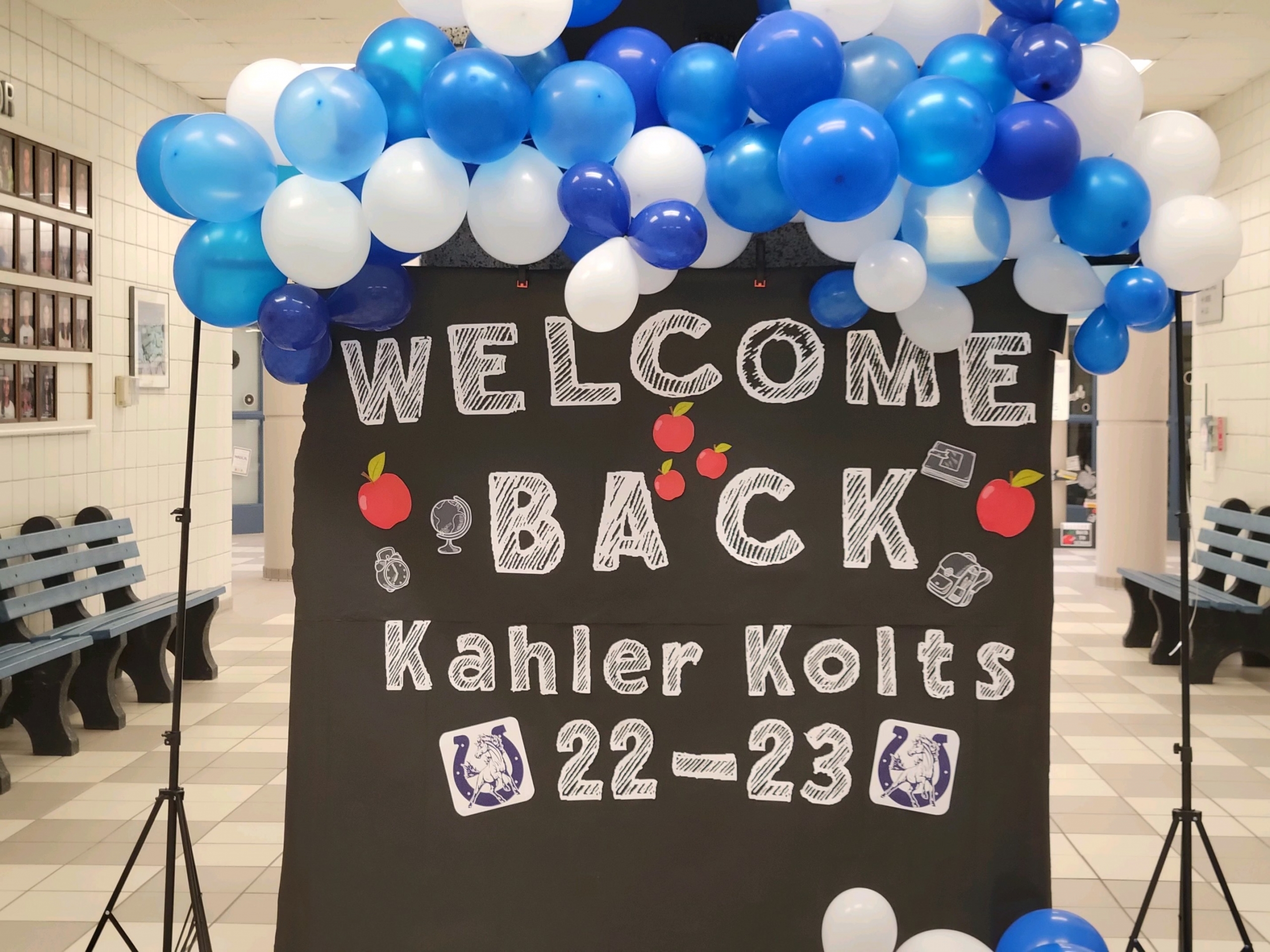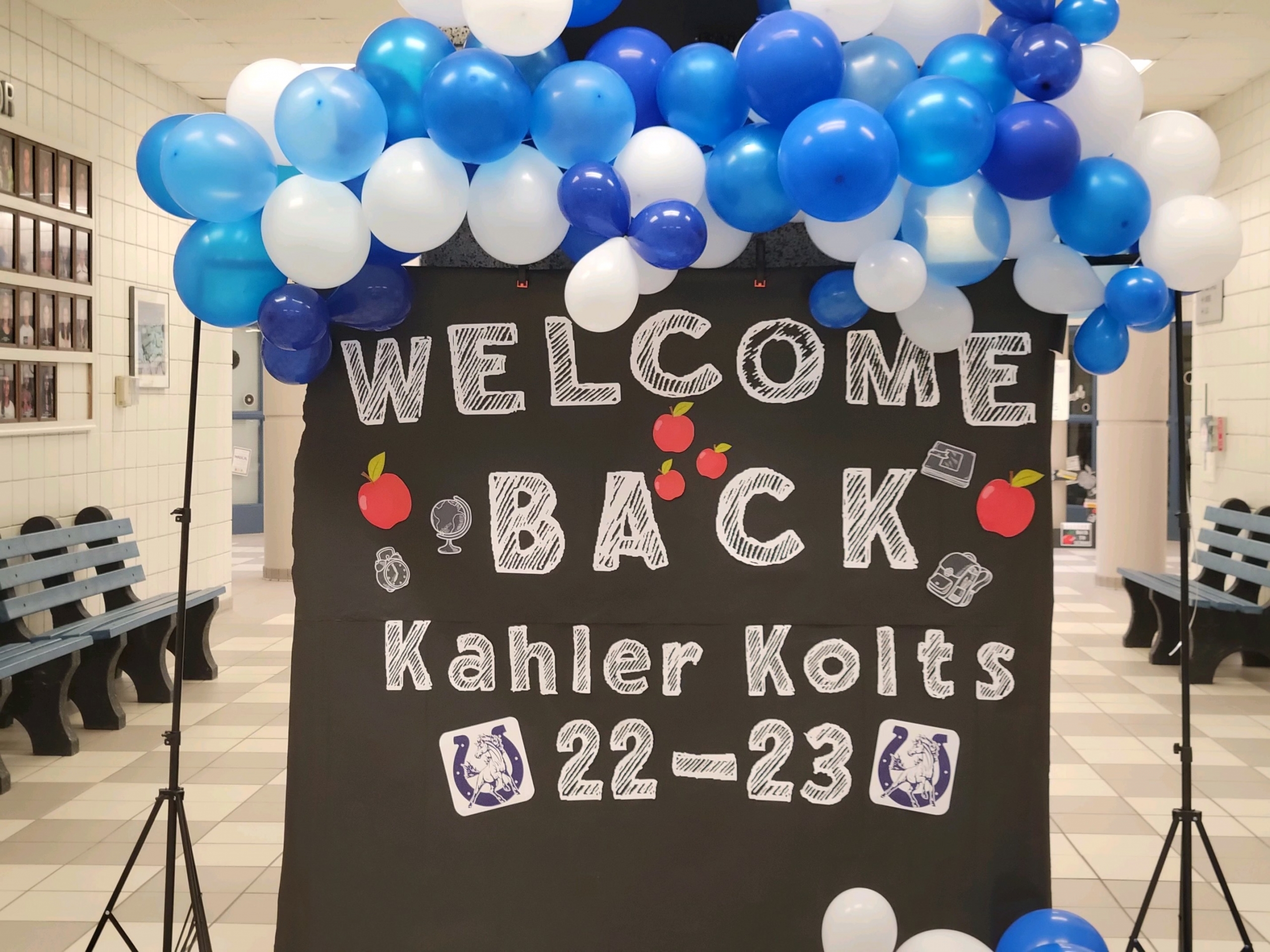 Kahler Middle School welcomed students to the 22-23 school year at their Open Building Day!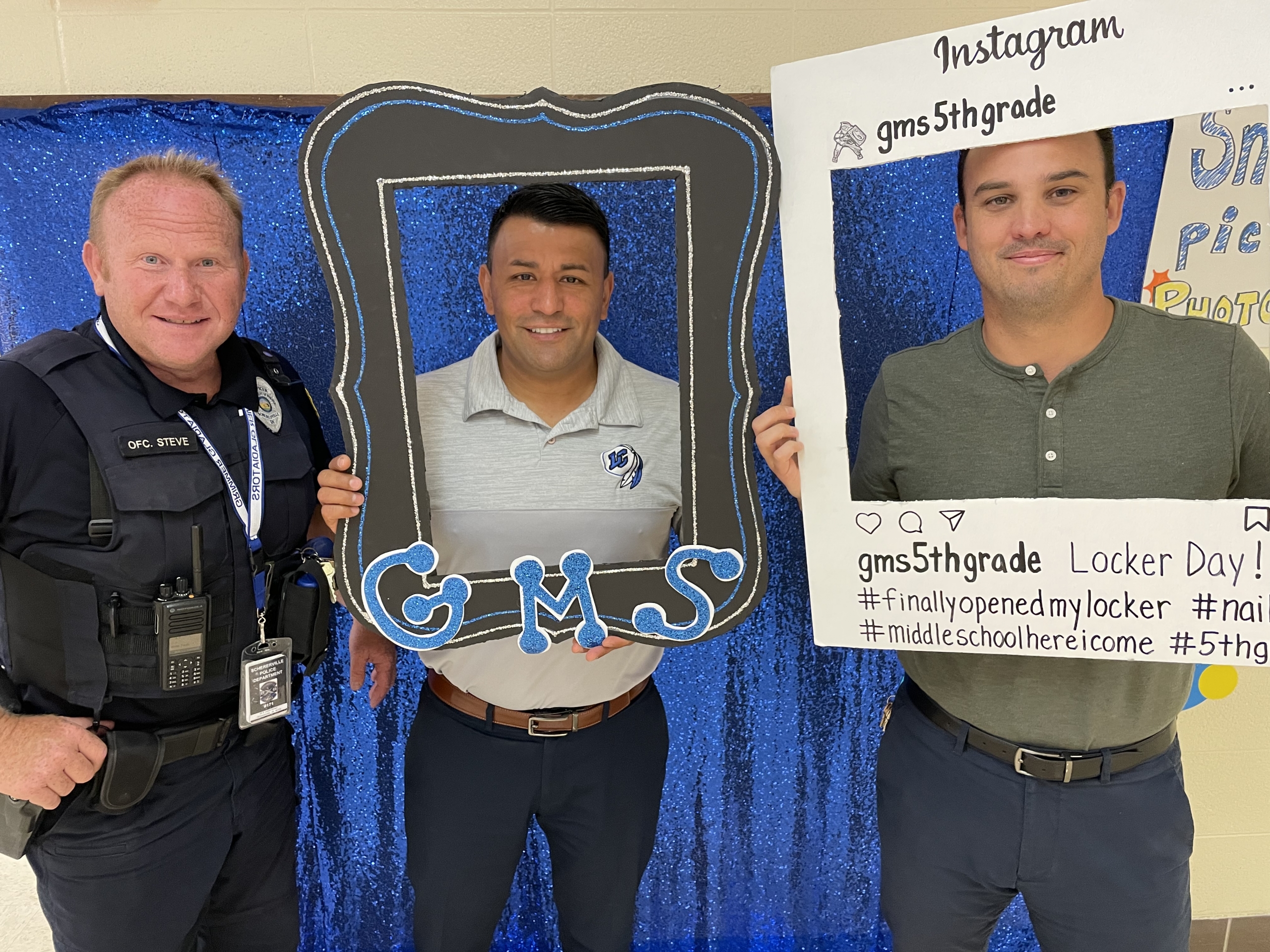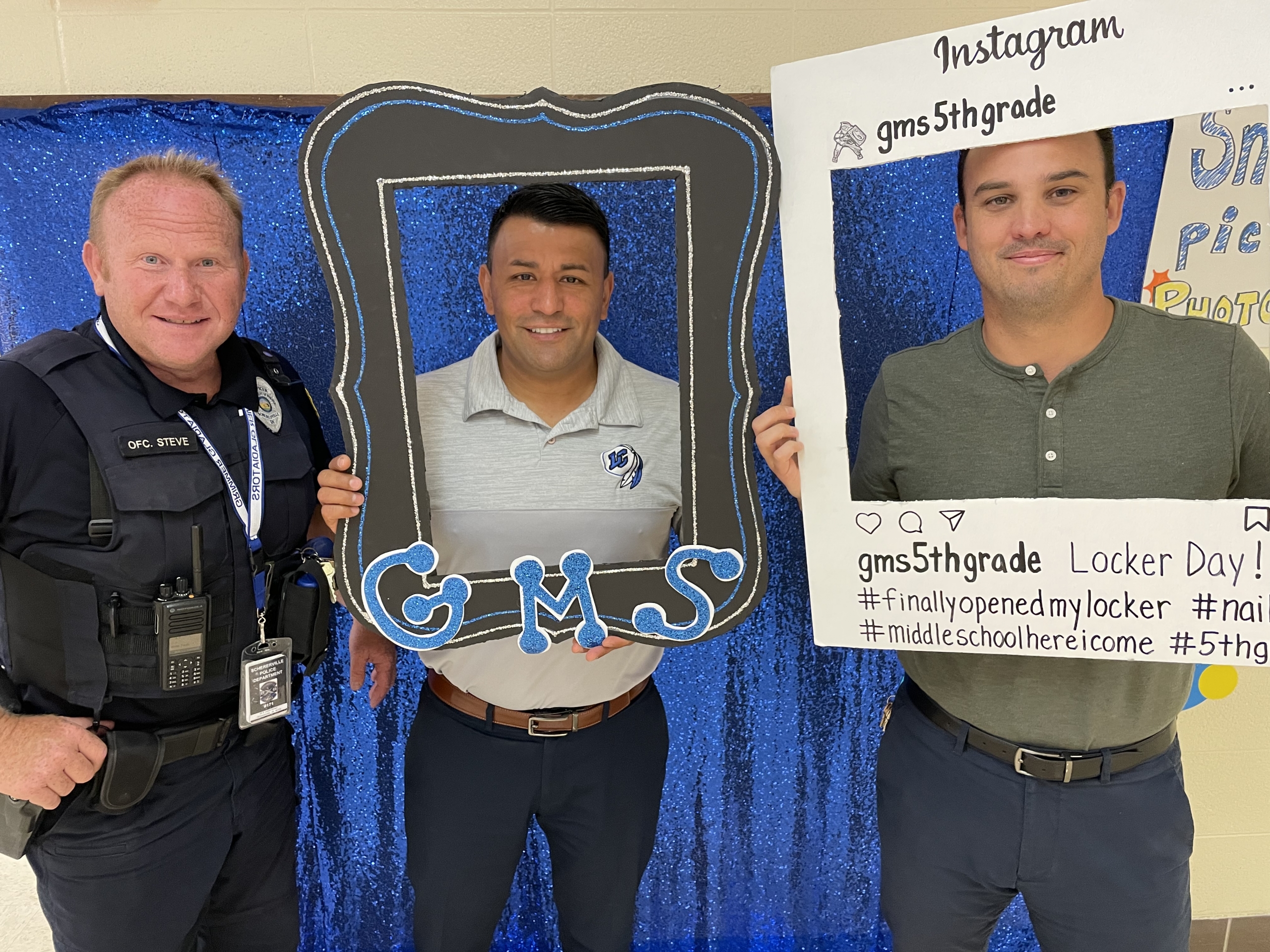 It was another successful Locker Day at Grimmer! School Resource Officer Steve Burton, Assistant Principal Mario Castaneda, and Principal Ryan Bounds were first in line to test-out the photo booth.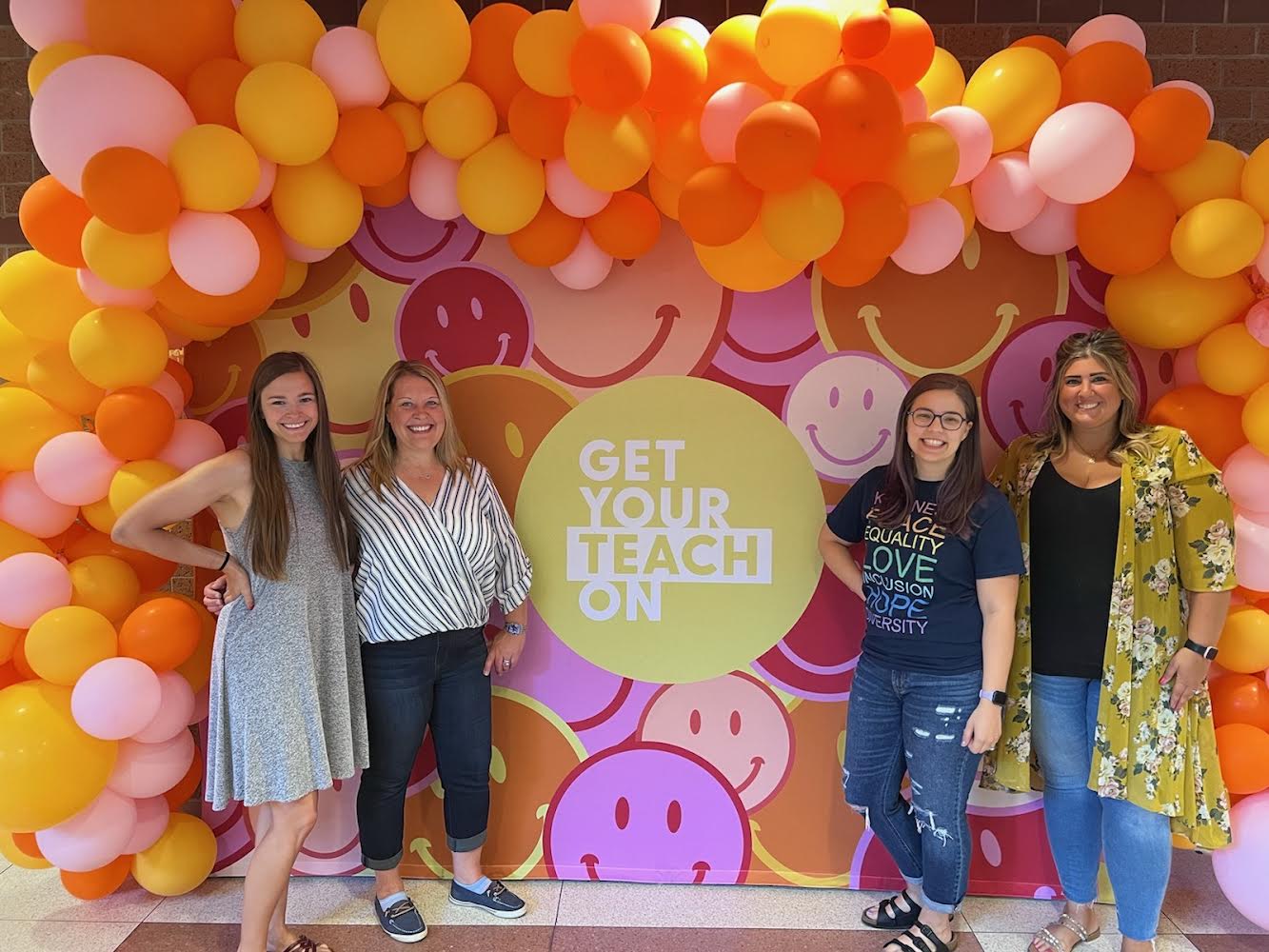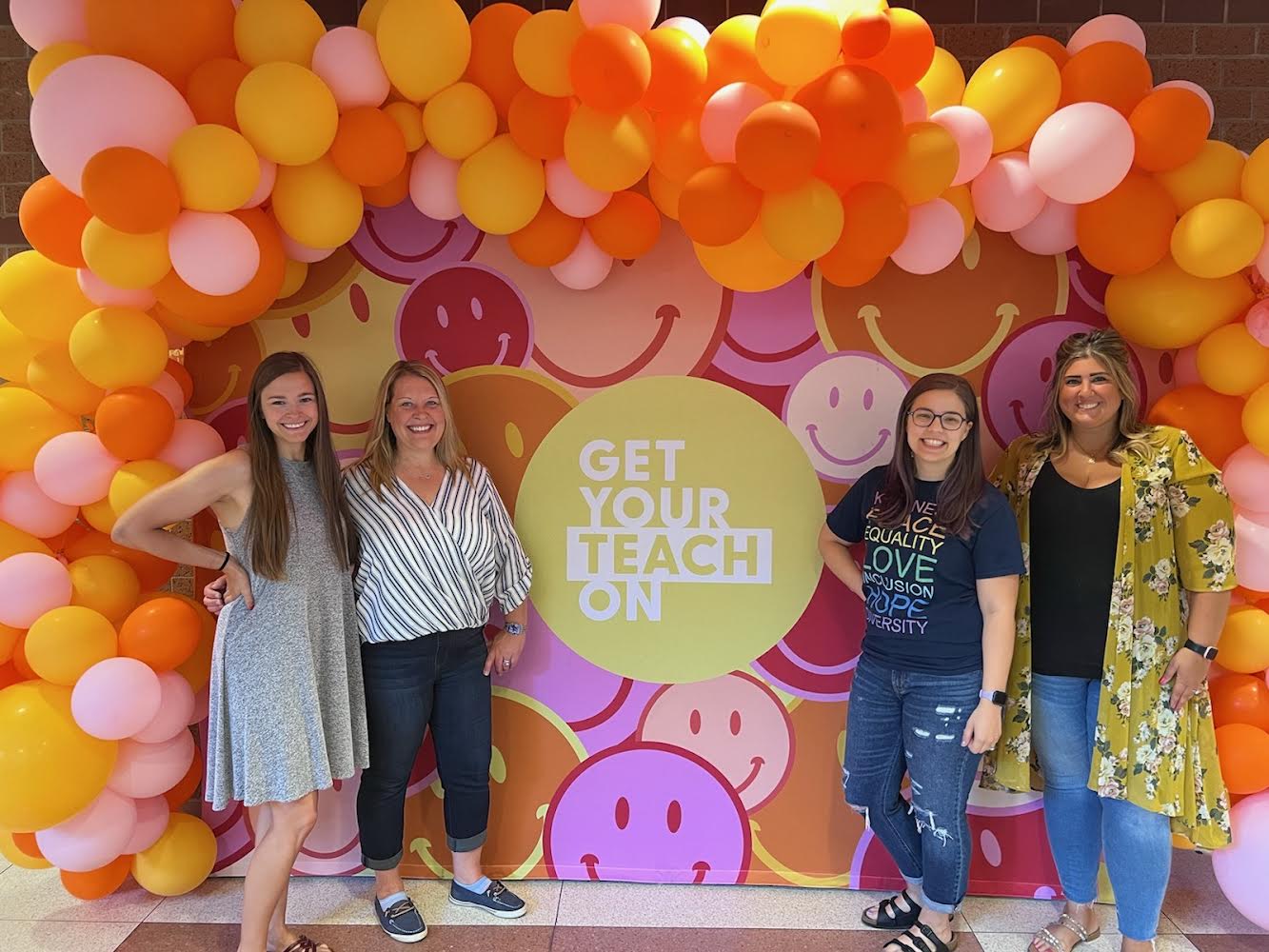 Clark teachers attending "Get Your Teach On!" Attending… Mrs. Strehlau-Mantel, Mrs. Hart, Mrs. Hudi, and Mrs.Bridgeman.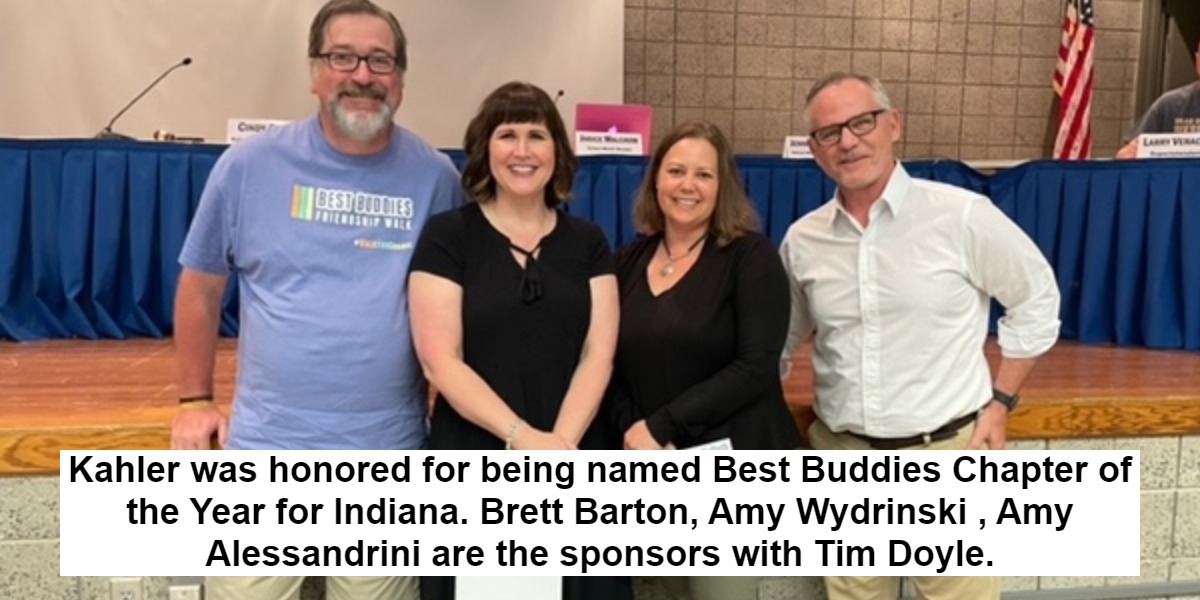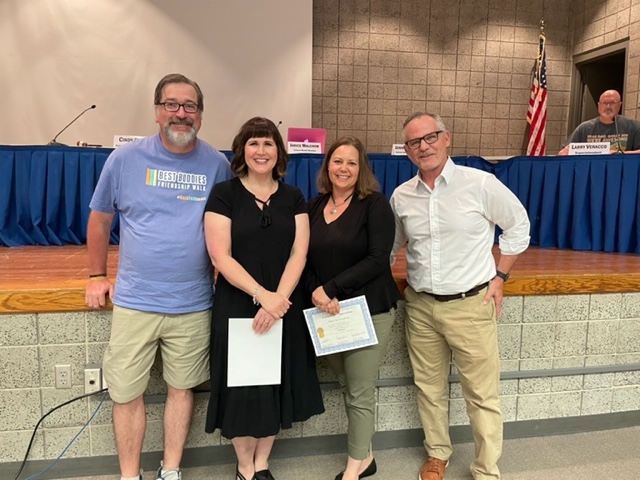 Kahler was honored for being named Best Buddies Chapter of the Year for Indiana. Brett Barton, Amy Wydrinski , Amy Alessandrini are the sponsors with Tim Doyle.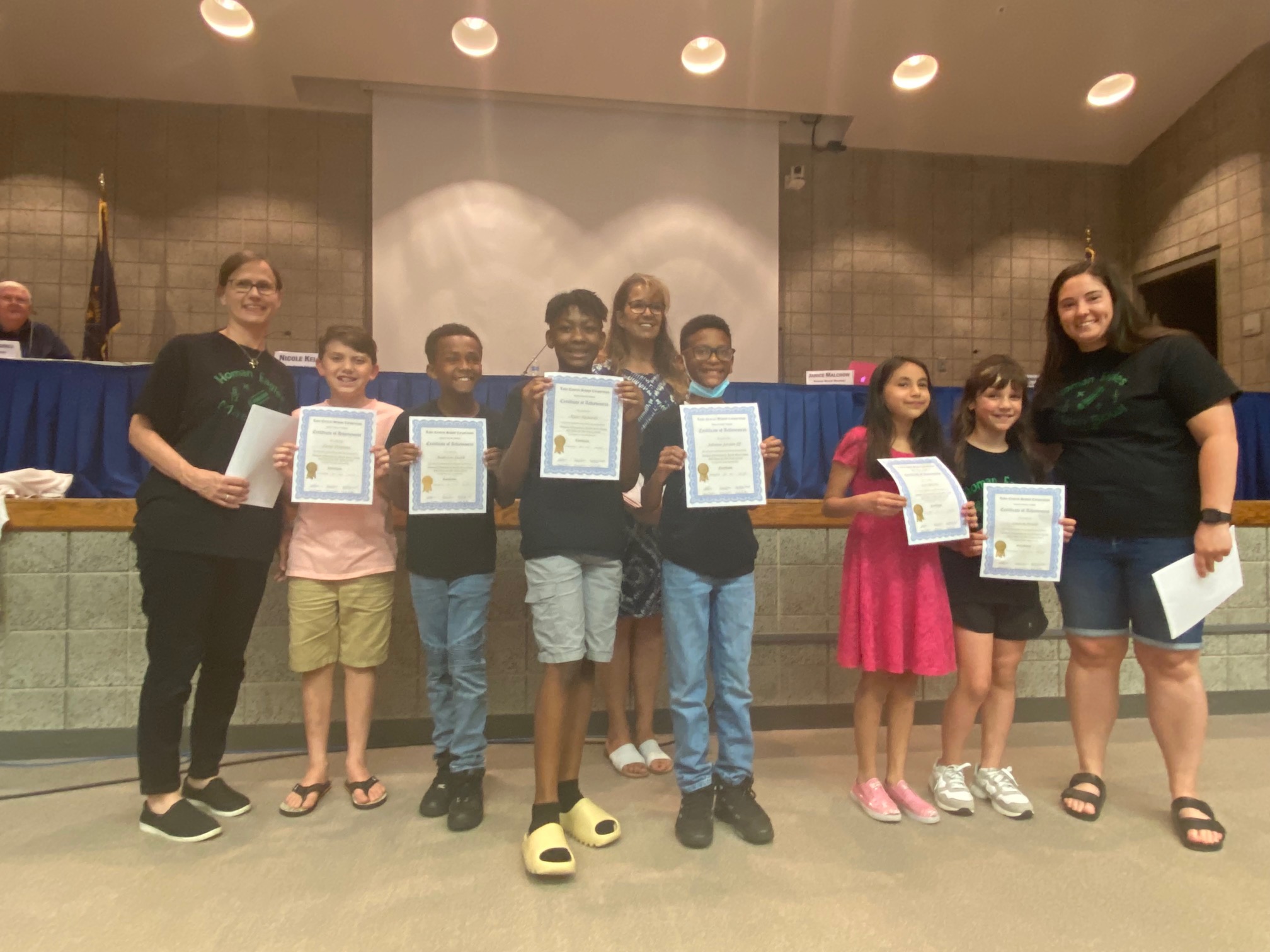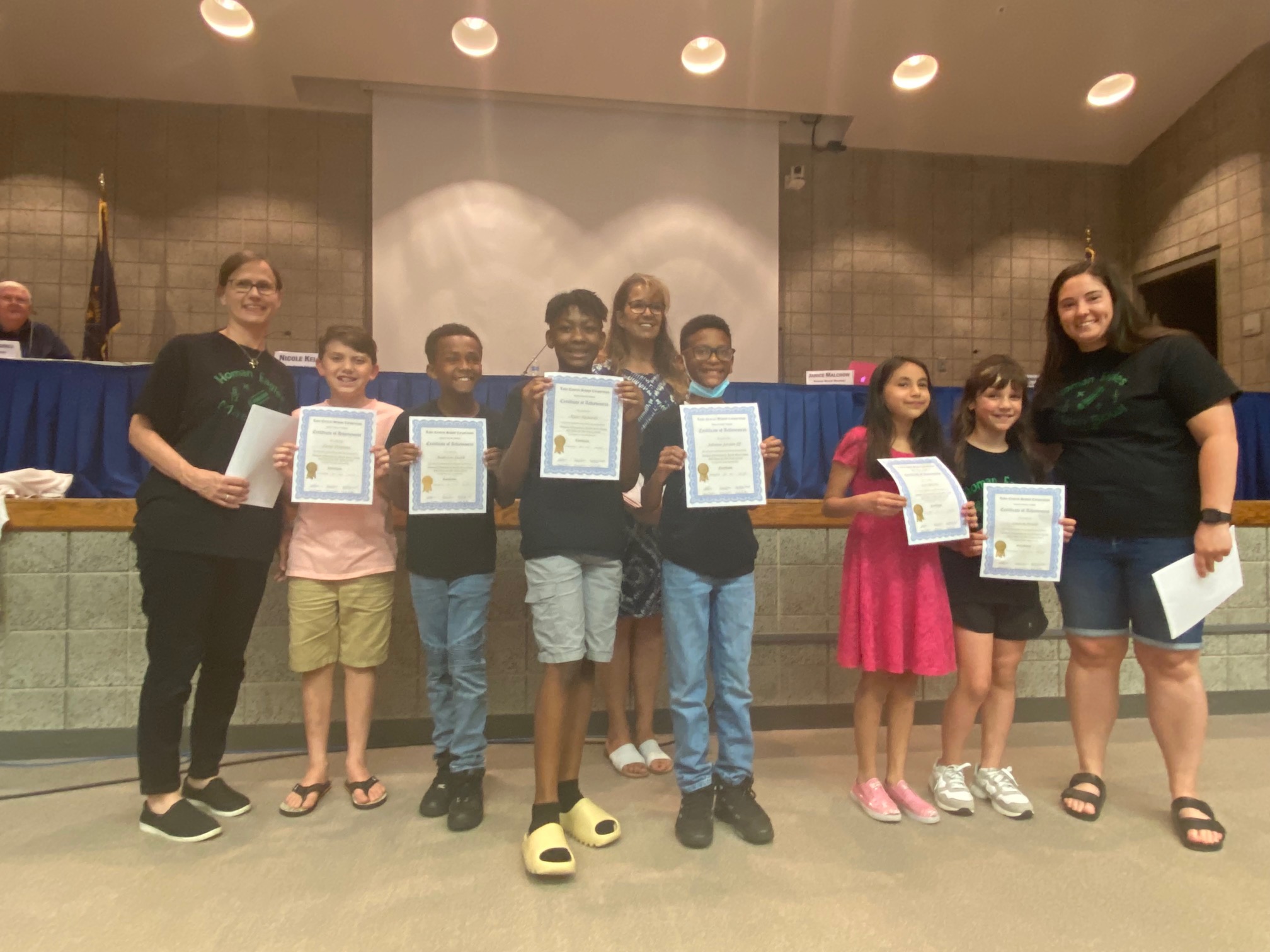 Homan's Math Bowl members placed 8th at the State level! Members are pictured at the Board meeting with their coaches Ms. Malatestinic and Ms. Miljevic.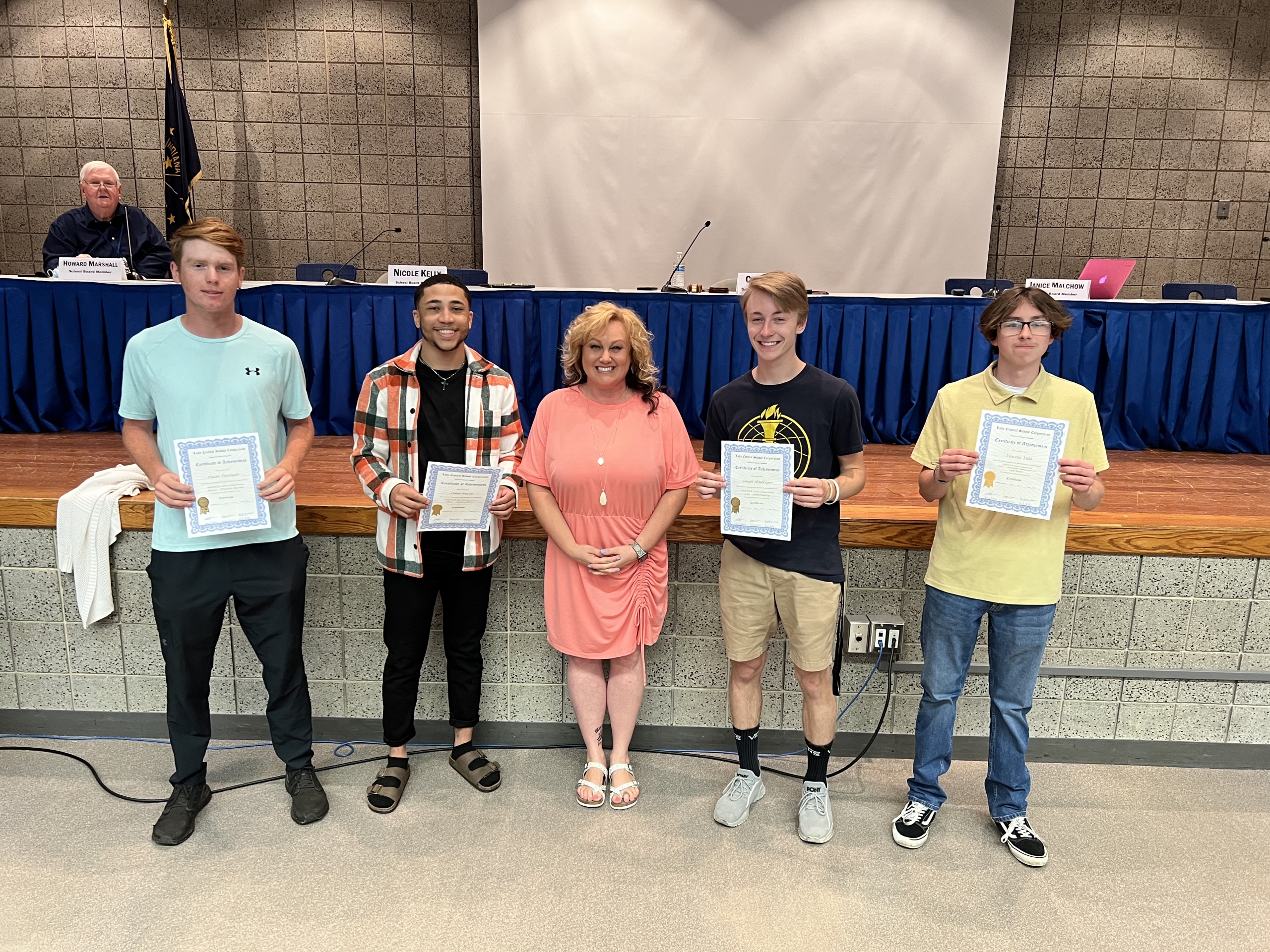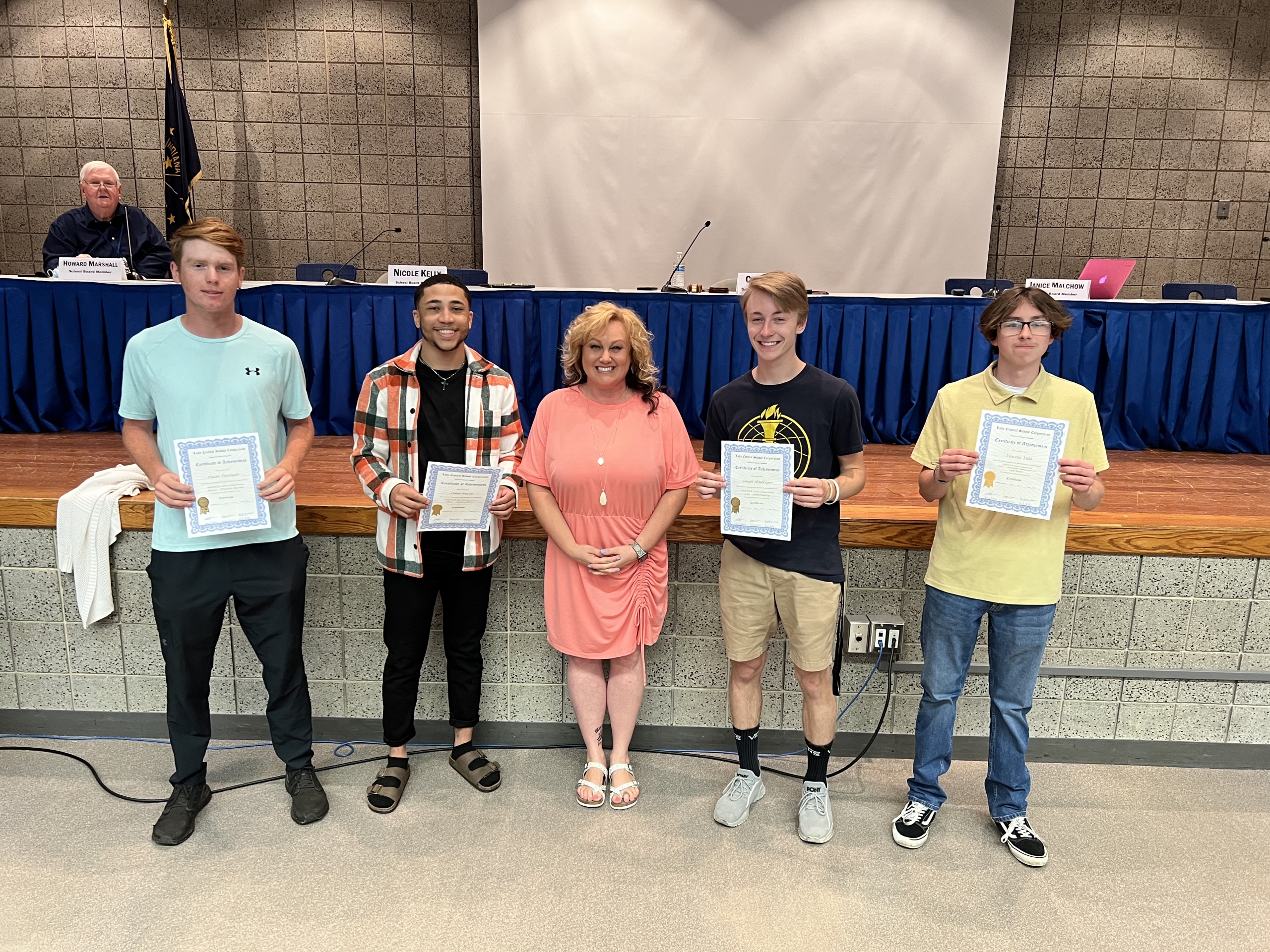 The HS Skills USA students were honored for receiving medals at the state competition in Indianapolis.
Kahler's Academic Super Bowl members with Coach Sidler were honored for their Regional and State wins.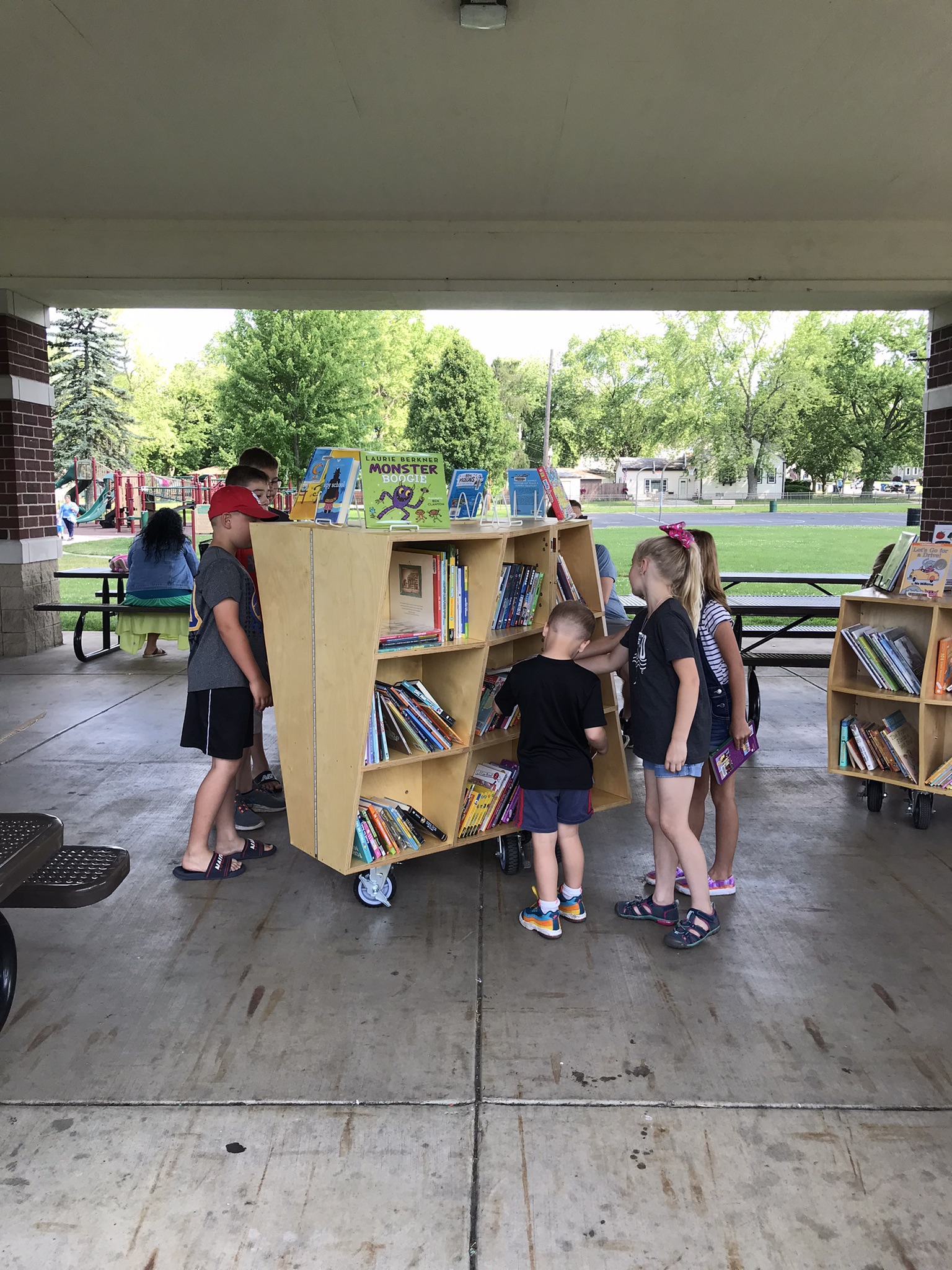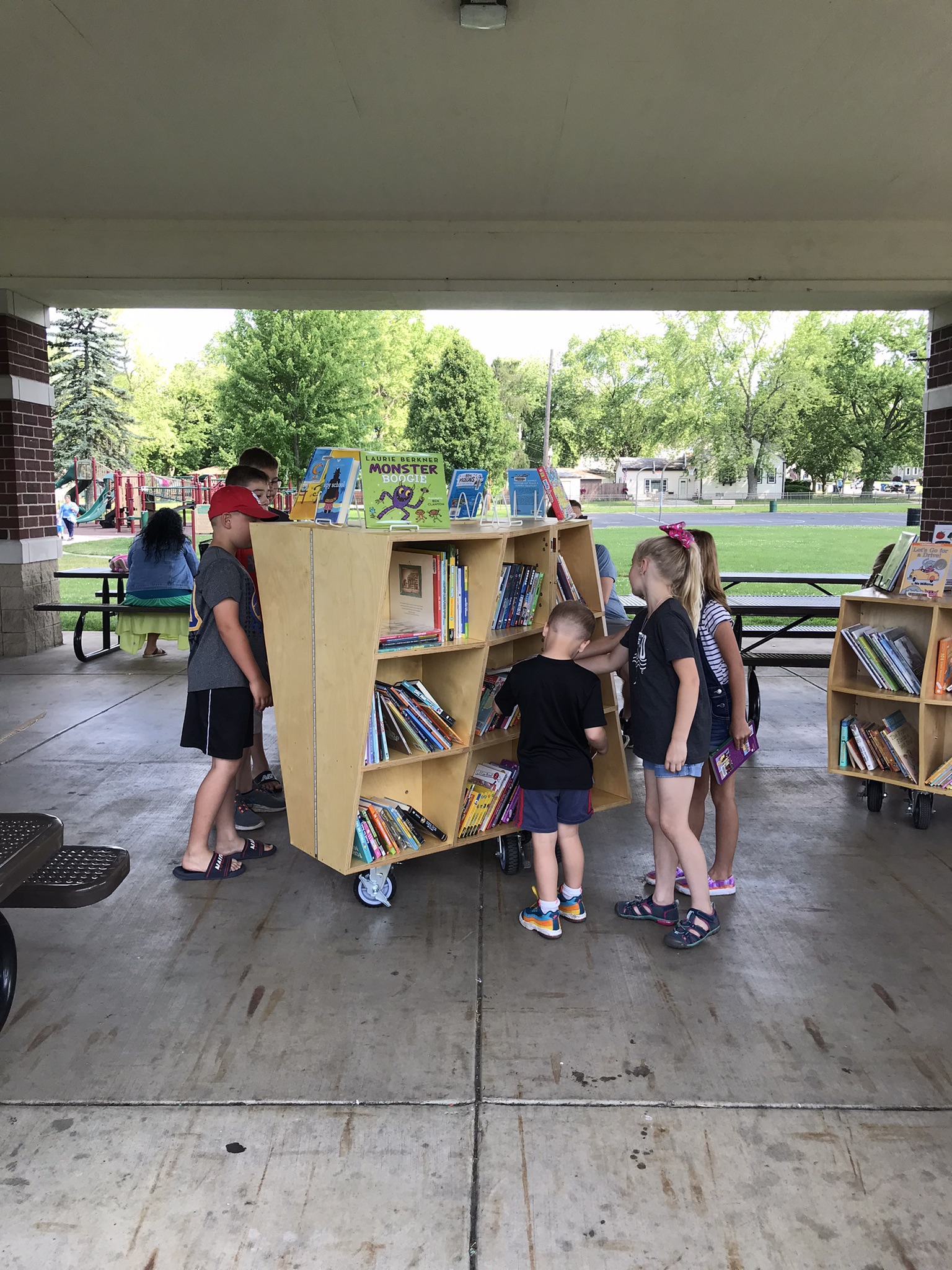 The first traveling UNI mobile library was a hit at Redar Park on Thursday, June 2, 2022! Check the schedule on our website for future stops this summer.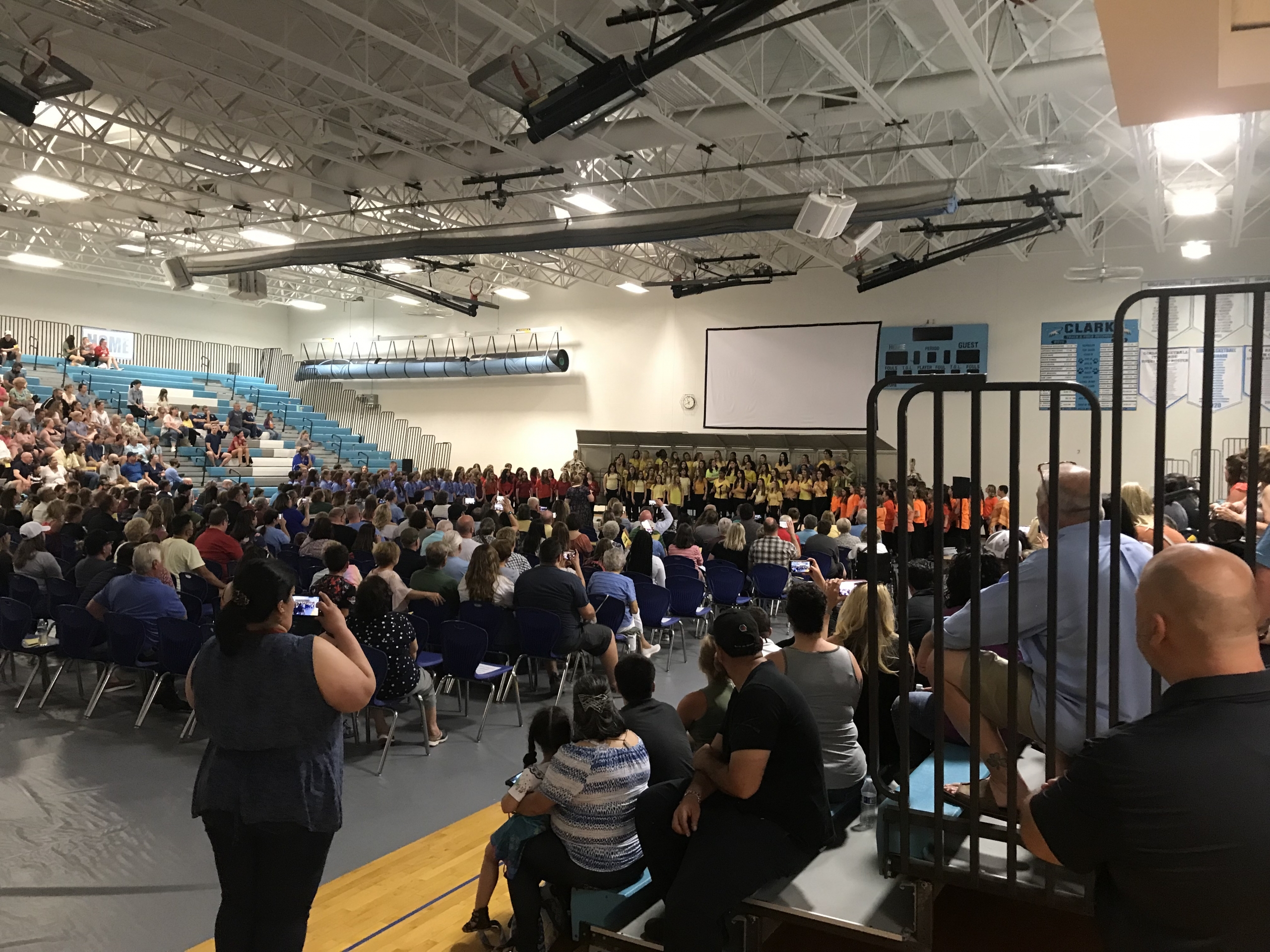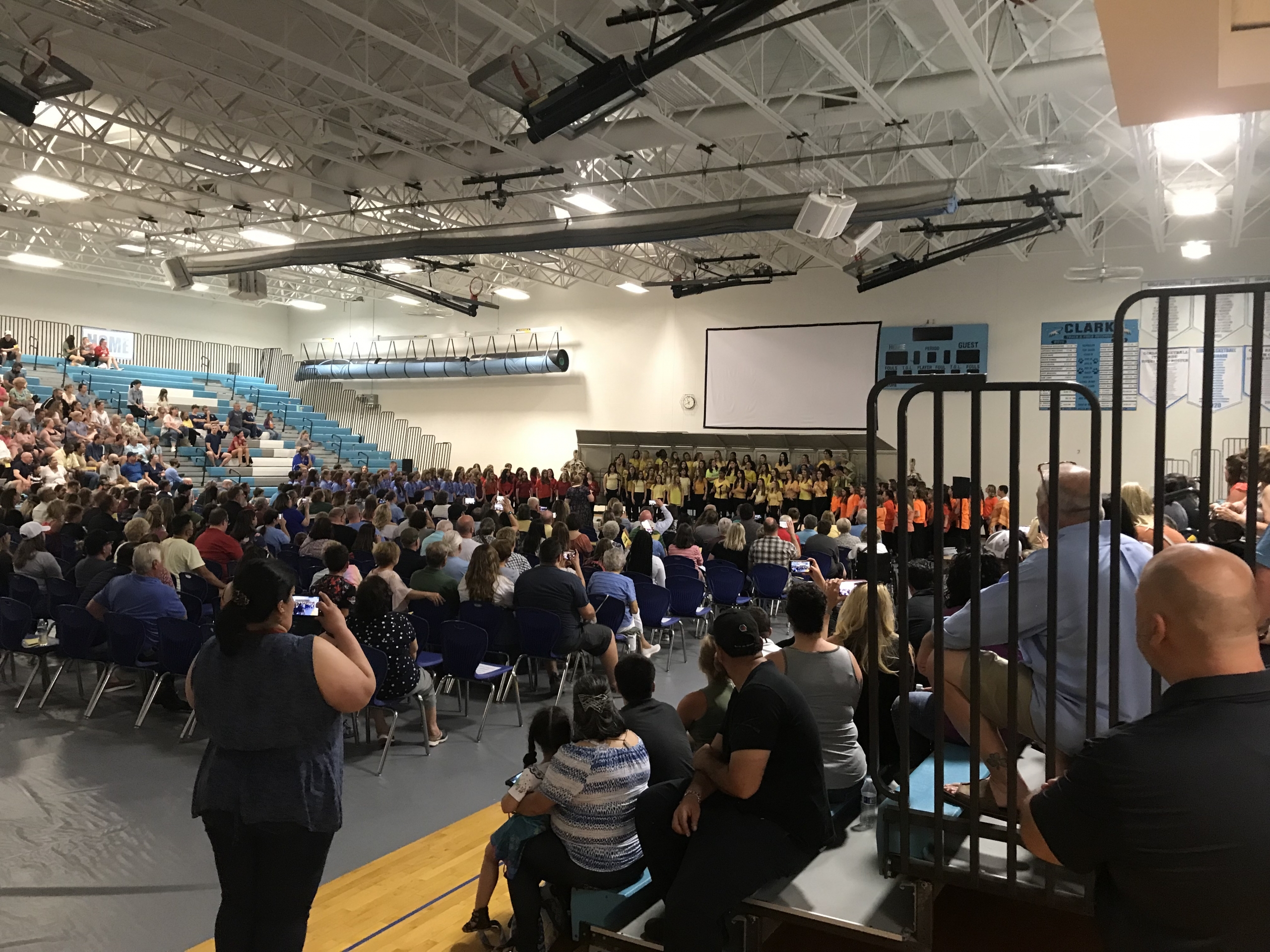 Clark choir students performing their end of year concert.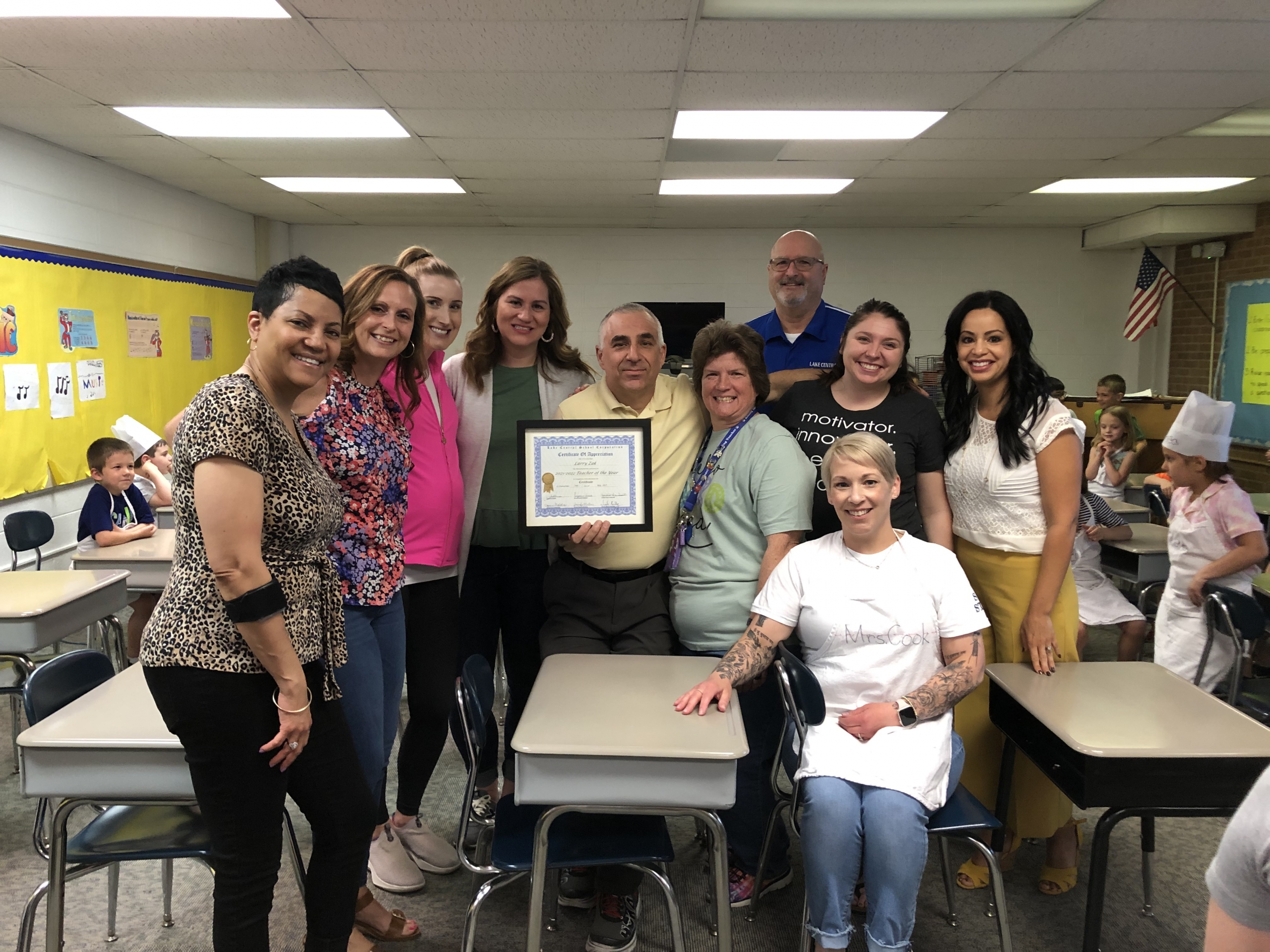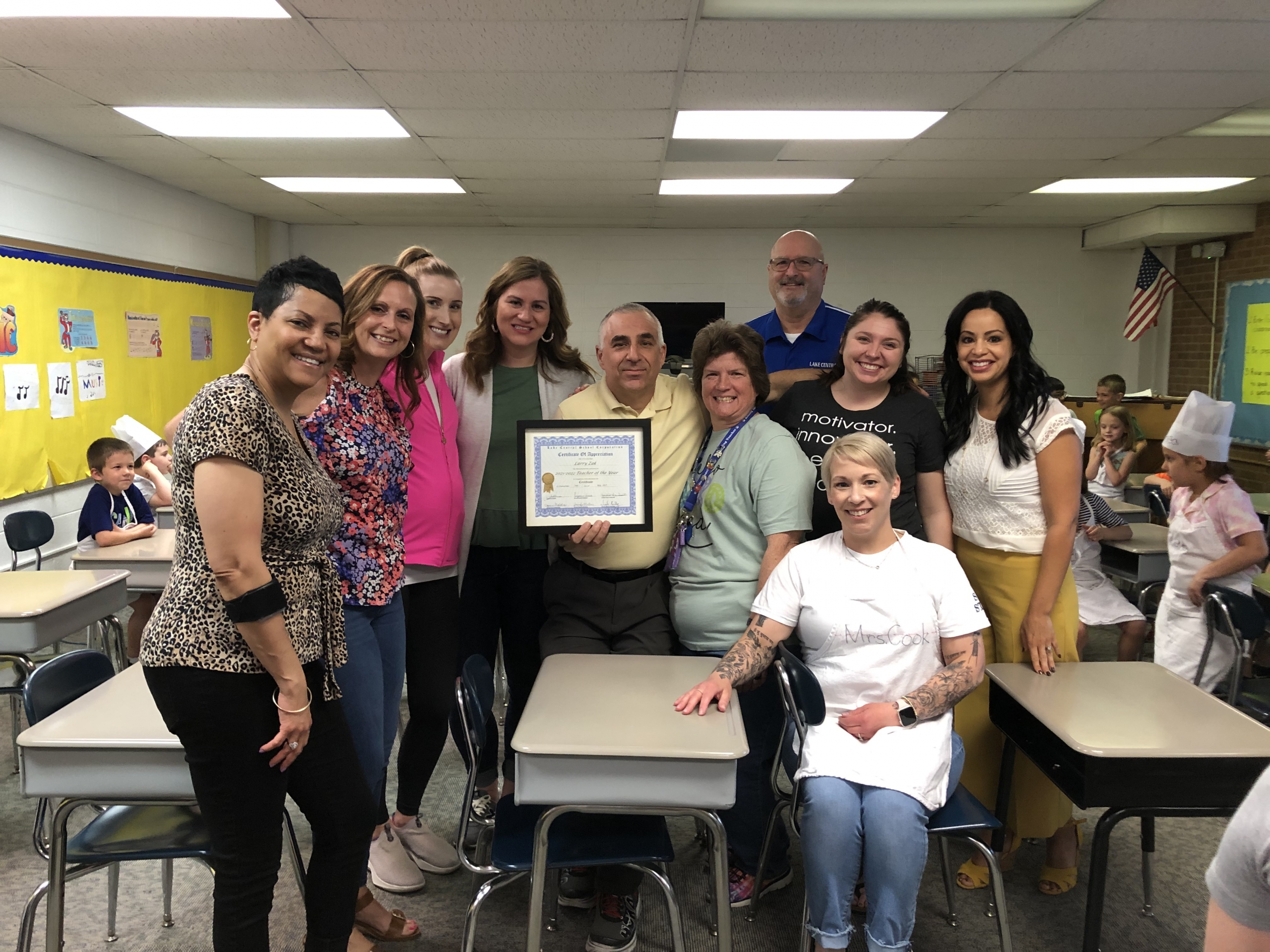 The Lake Central 2021-22 Teacher of the Year is Larry Zak, Kolling Music teacher.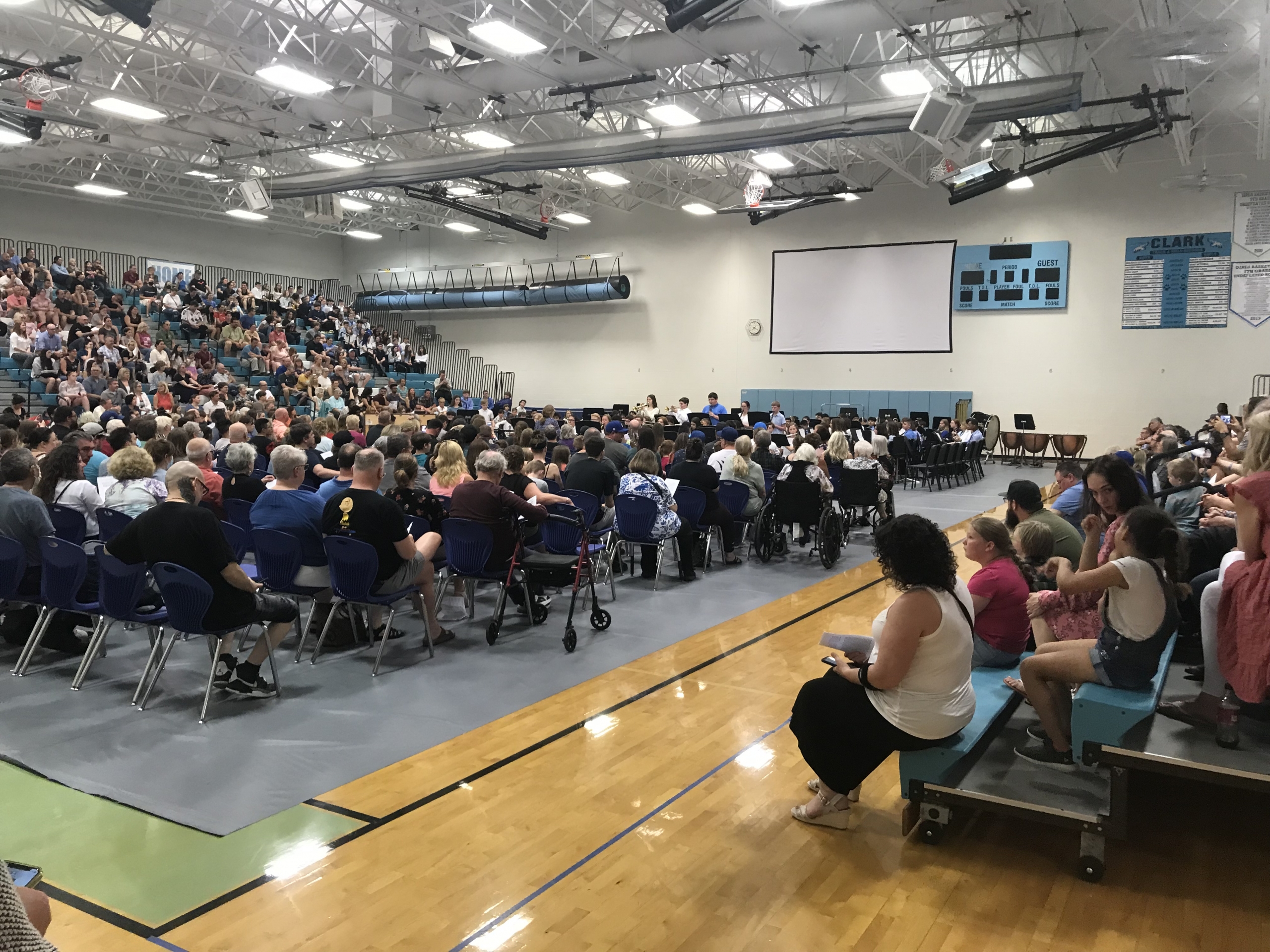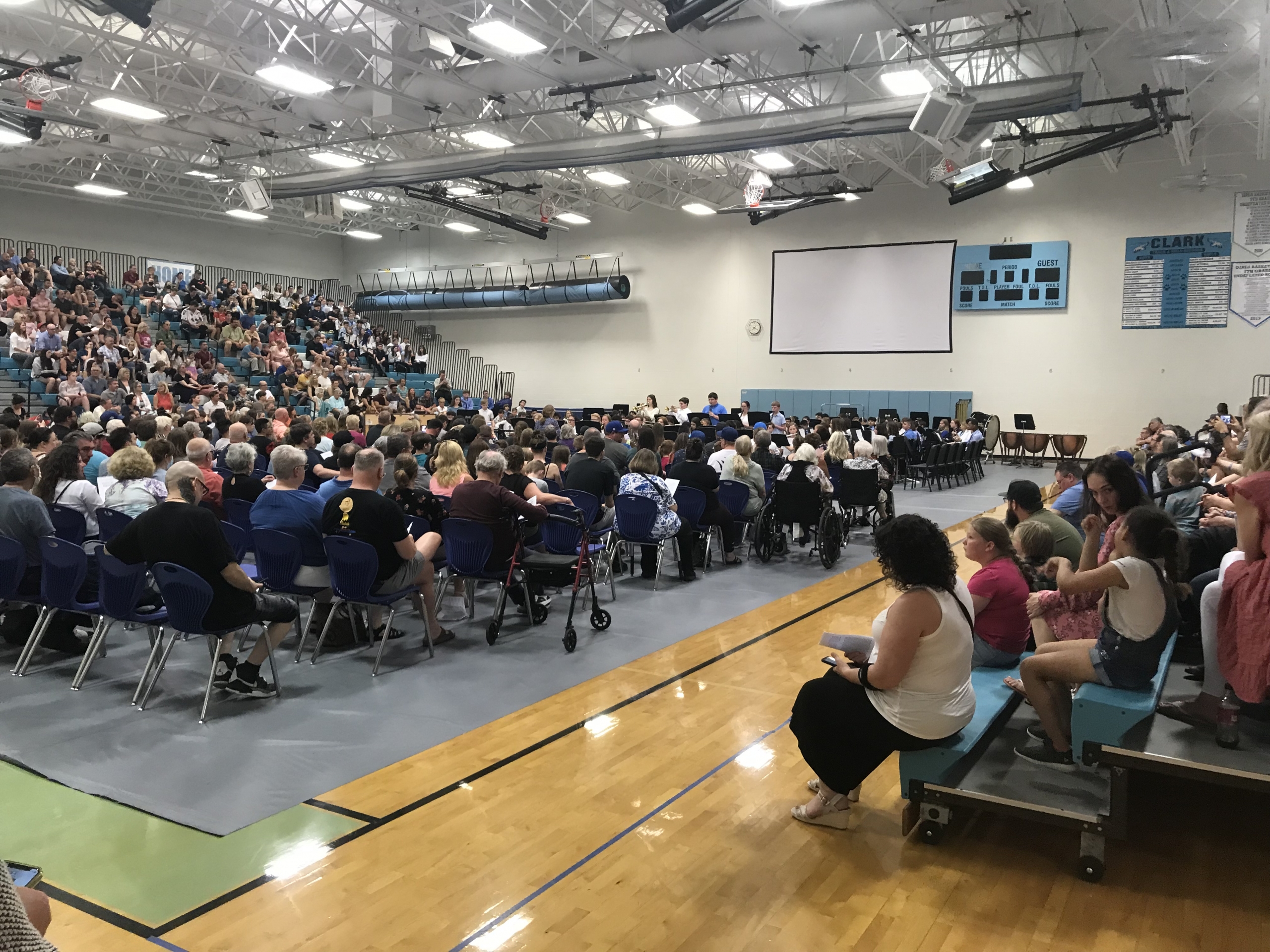 Another excellent concert at Clark. Great job!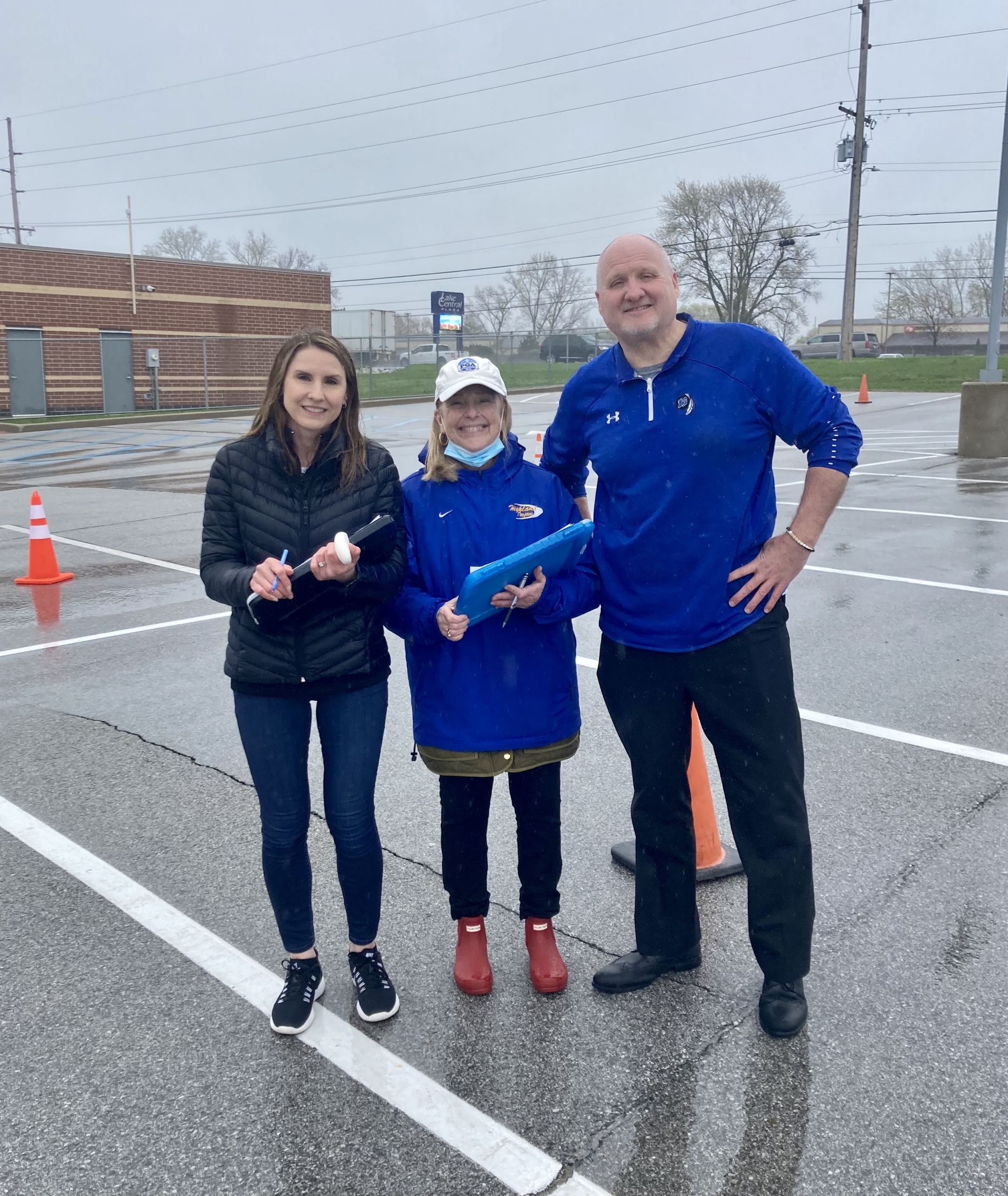 Central office staff and Mr. Mucha supported the efforts of the Food Bank of NWI in distributing food at LCHS on Friday, May 6.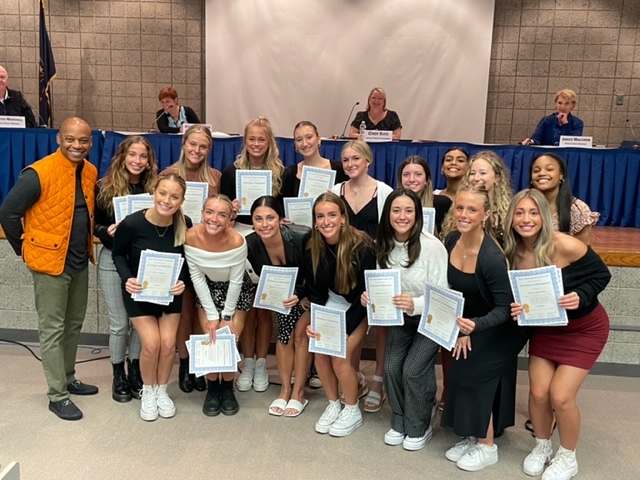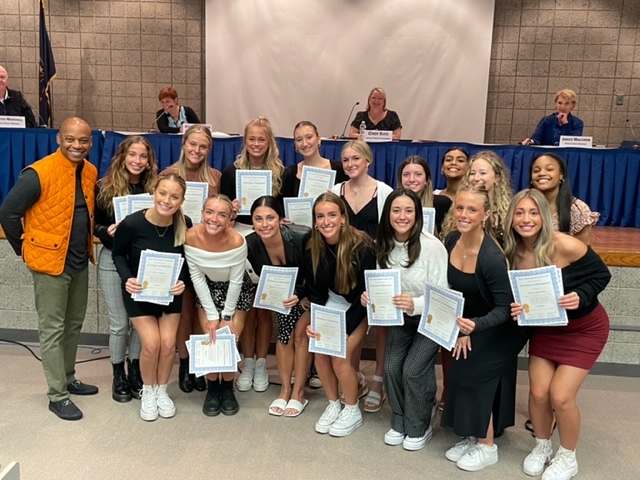 Coach Mathis with the state and national award winning Centralettes were recognized at the Board meeting.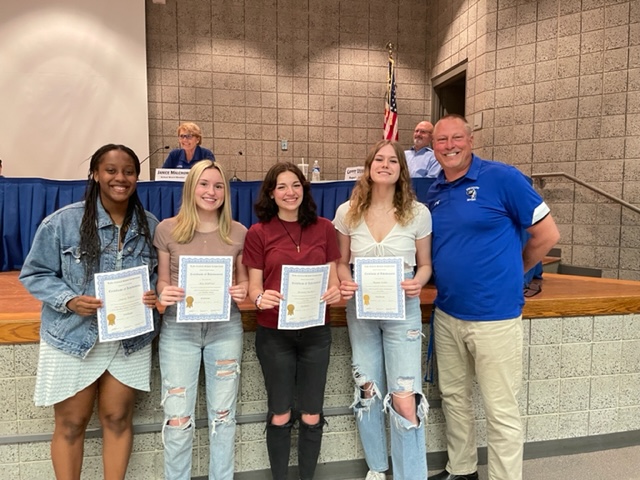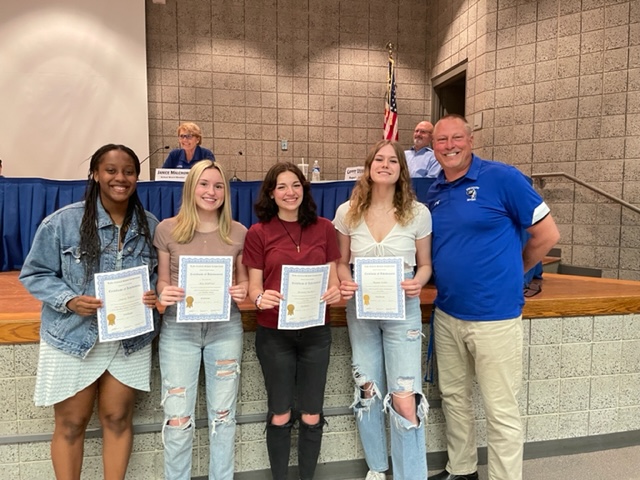 The Board recognized the girls' swimming state winners along with Coach Kilinski.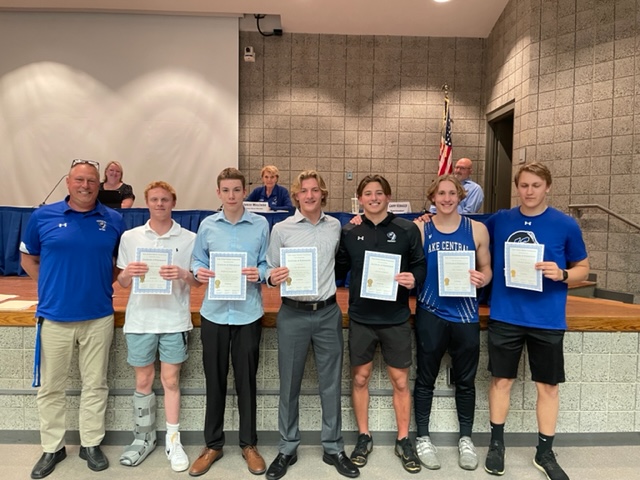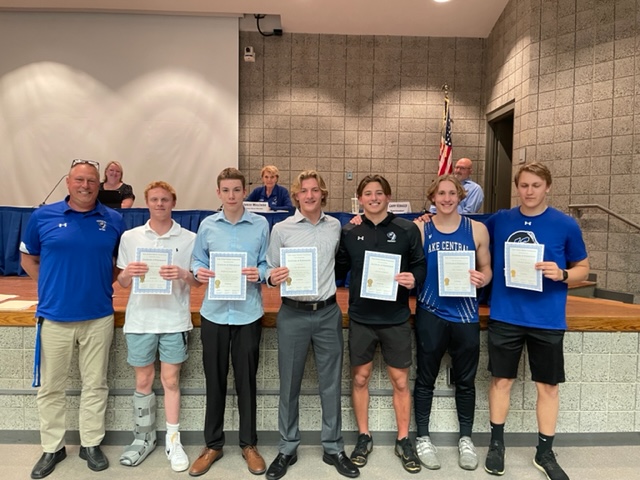 Coach Kilinski with the boys' swimmers who won at the state level.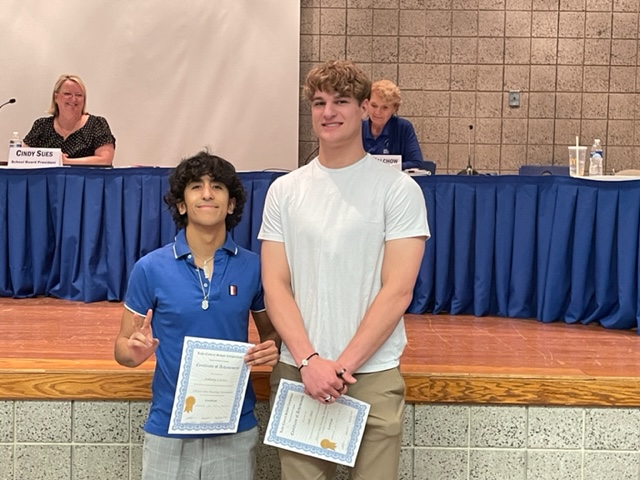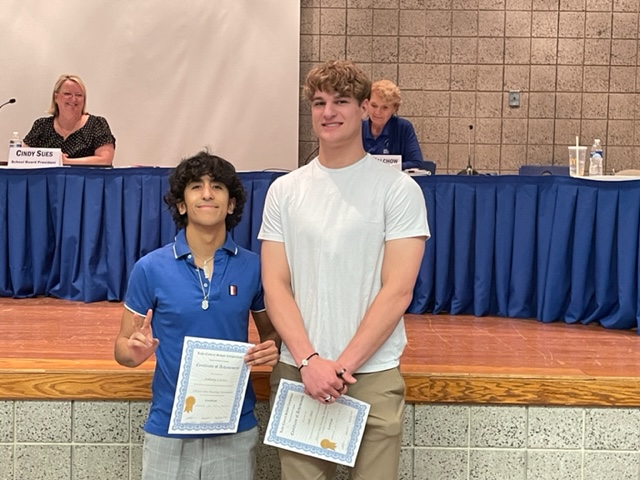 State winners for wrestling honored at the Board meeting.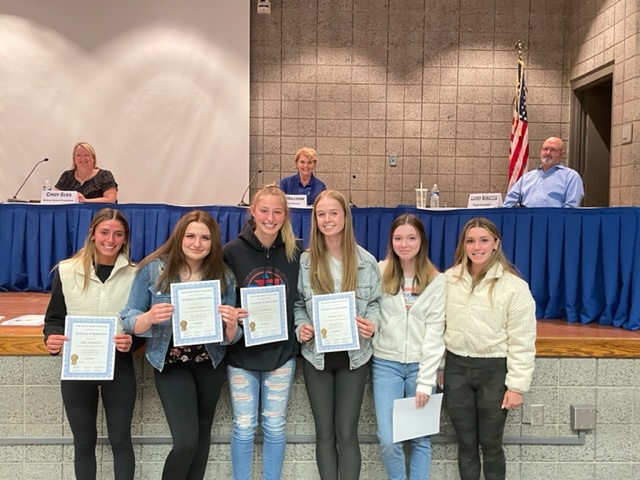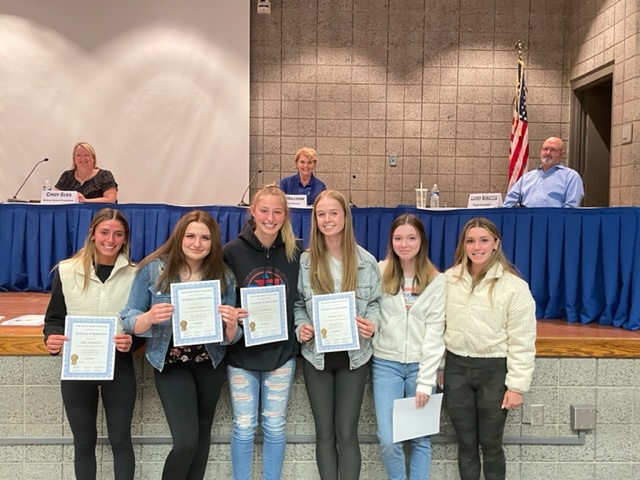 Gymnastic state winners honored at the Board meeting.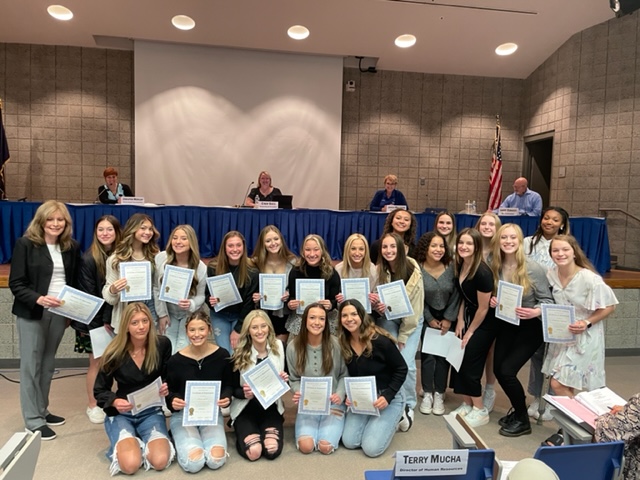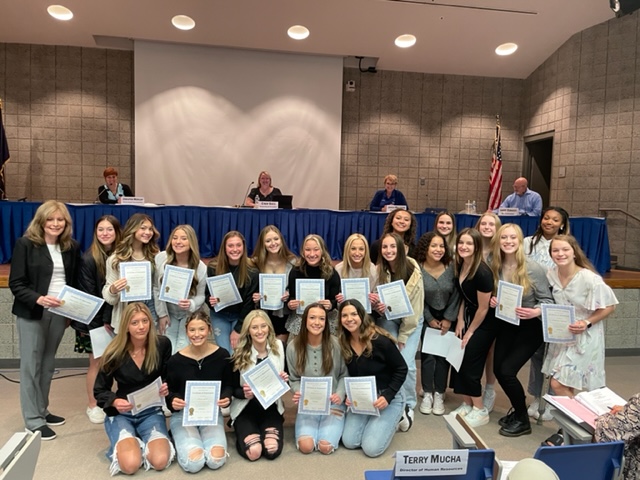 Cheerleading state winners with their coach Mrs. Loden.