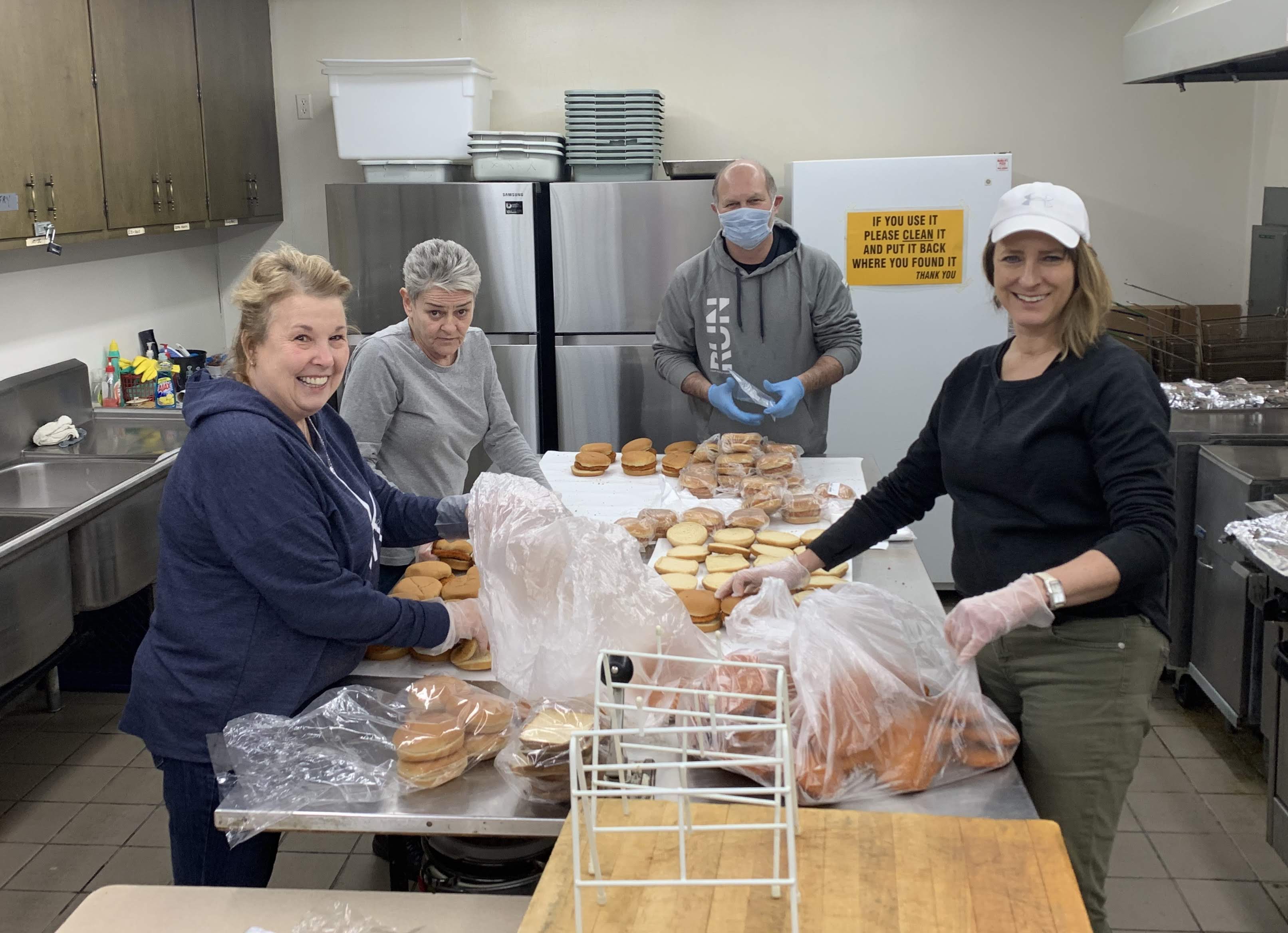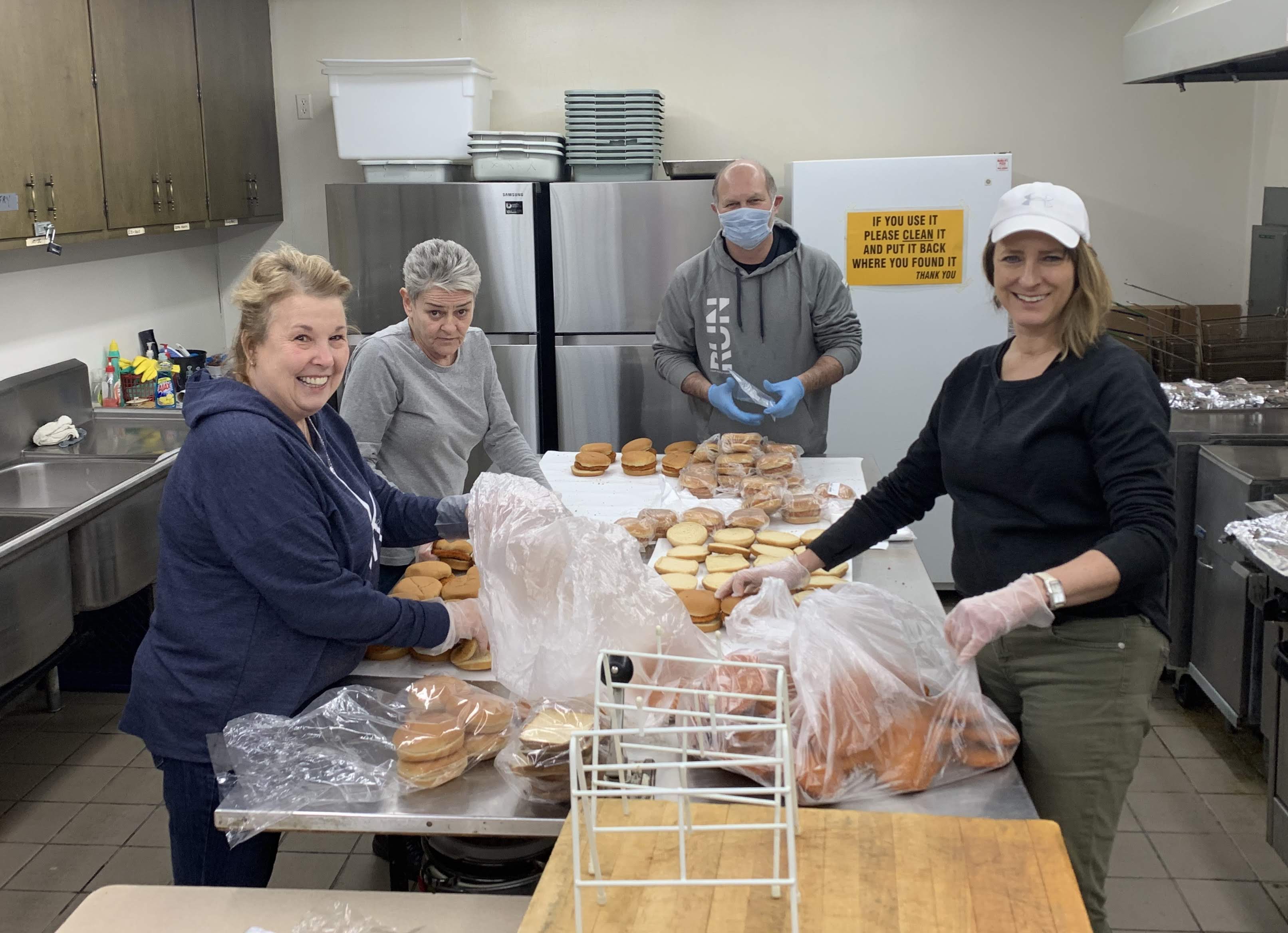 LC Food Service staff members Debbie Caldwell, Ricky Zarowny and DeAnn Alleva along with Mr. Graber, pack lunches at the VFW.
Mr. Stanisz, Mr. Graber and Mrs.Beach assisted with lunch distribution at the VFW on Wednesday April 1.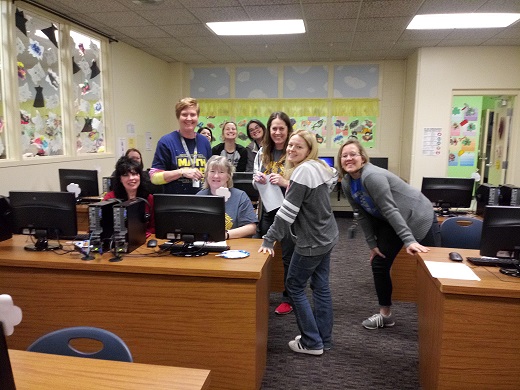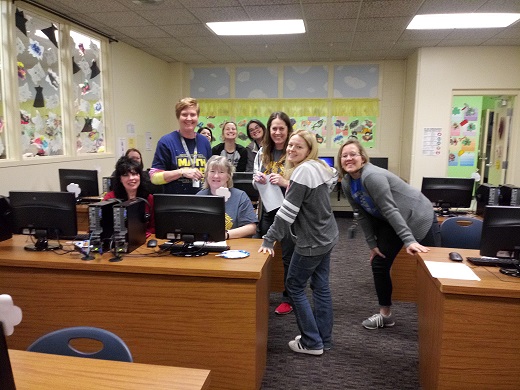 Bibich staff working hard to get ready for distance learning days.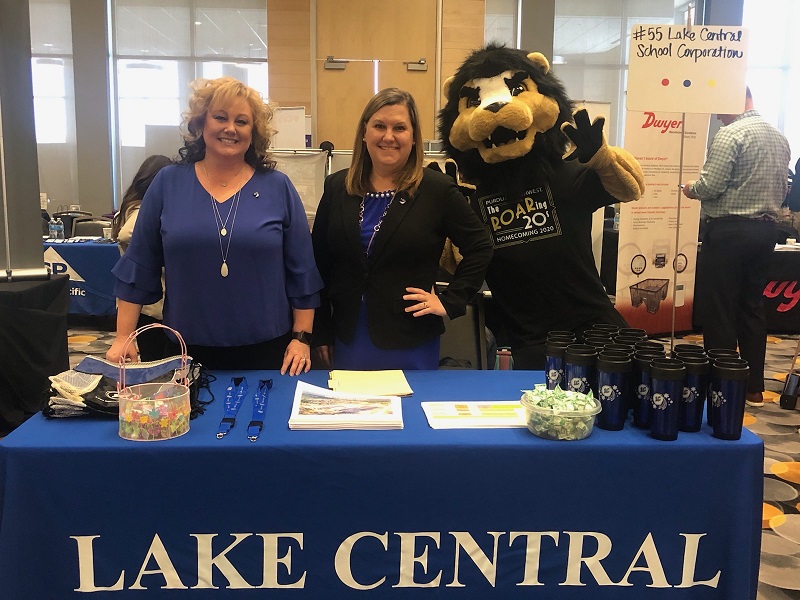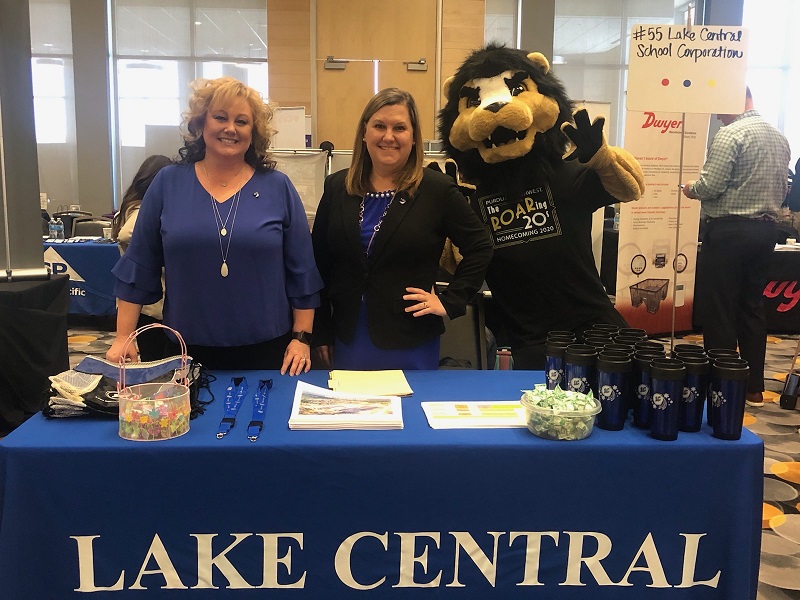 Lake Central High School administrators Kari Regan and Erin Novak solicit the help of the Purdue Northwest mascot Leo the Lion at their recent job fair.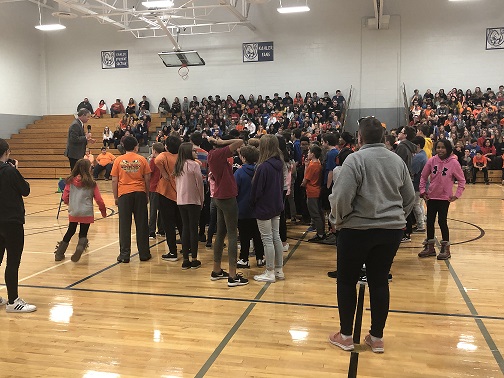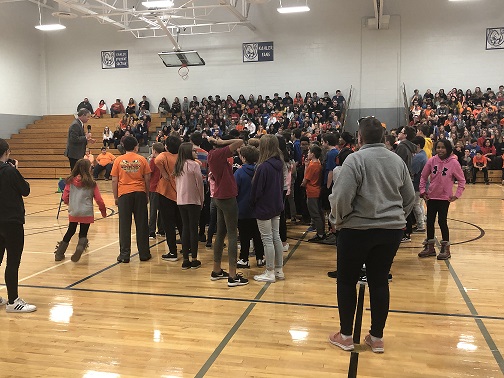 Kahler kicked off Disabilities Awareness Month and the Best Buddies program coming in the fall! Thanks to our student and adult speakers who shared a powerful message on inclusion, kindness, and friendship! A special thanks to comedian and entertainer, Craig Tornquist, for serving as our master of ceremonies.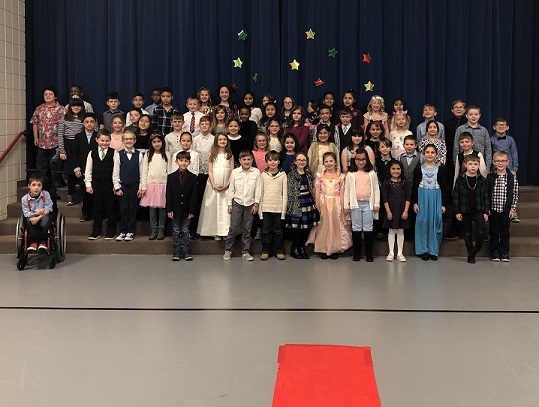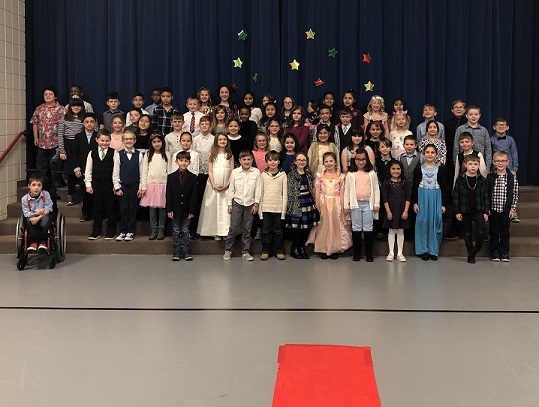 Peifer 2nd graders dress up for the Academy Awards of Books... red carpet included!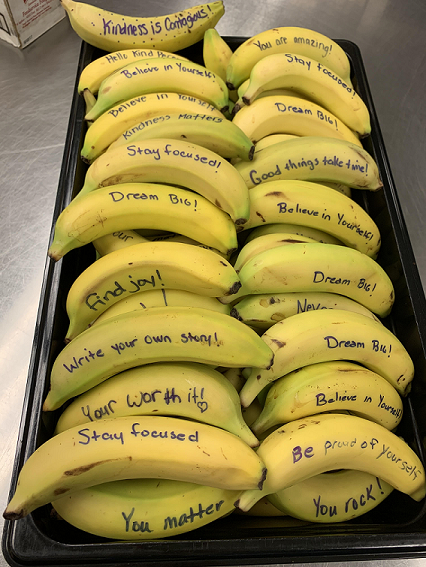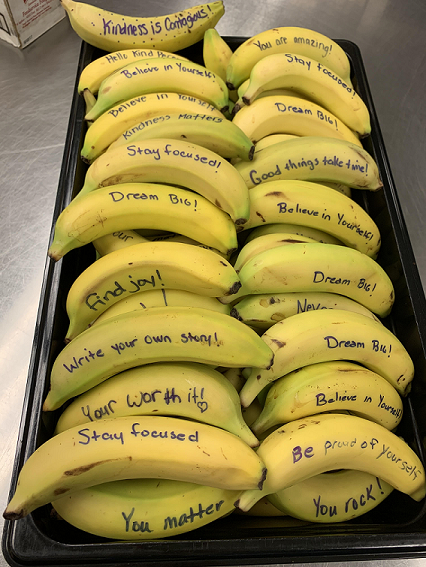 Protsman Student Council, asked staff members to participate along with them, to write Kindness Bananagrams on the bananas in the cafeteria that were served on Wednesday, February 26 to students.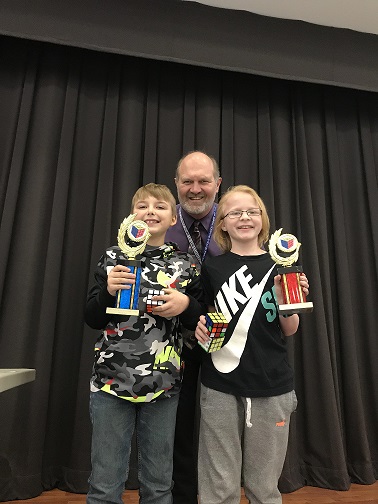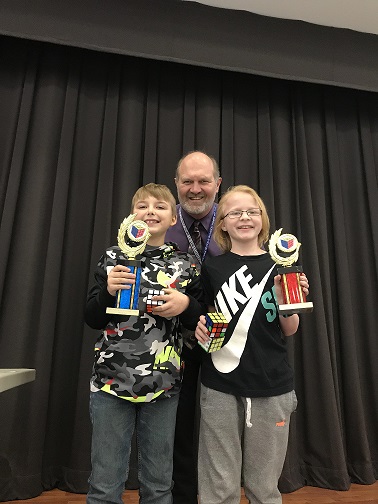 Congratulations to Dylan Bielecki and Myles Kiechle. Dylan won the 5th grade Rubik's Cube Challenge and Myles was runner-up. Great job!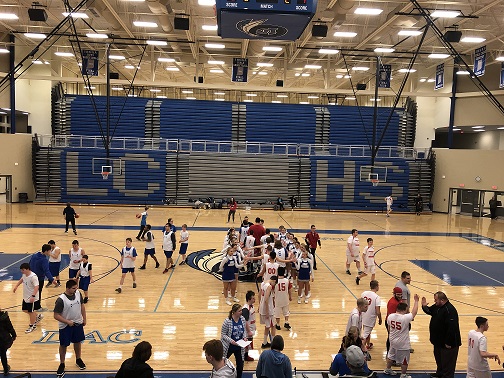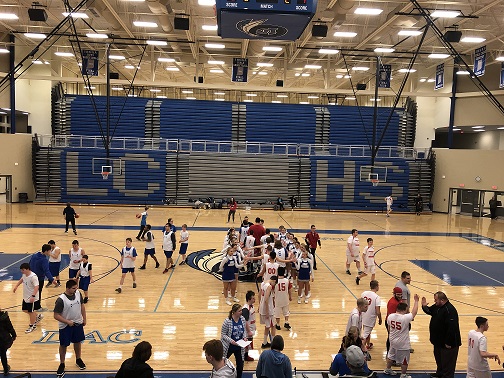 The Lake Central Varsity Cheer Team congratulates member of the Lake Central All Stars and Crown Point Bulldogs after their game on Thursday February 20, 2020.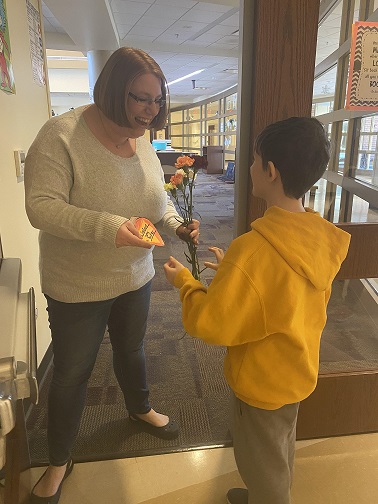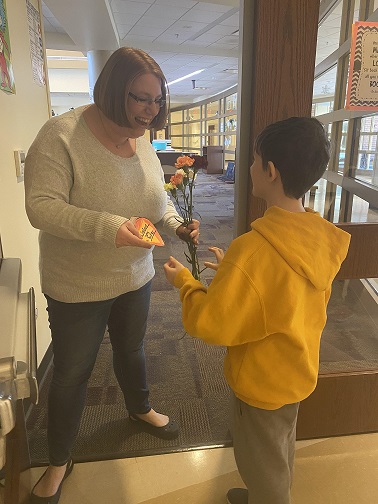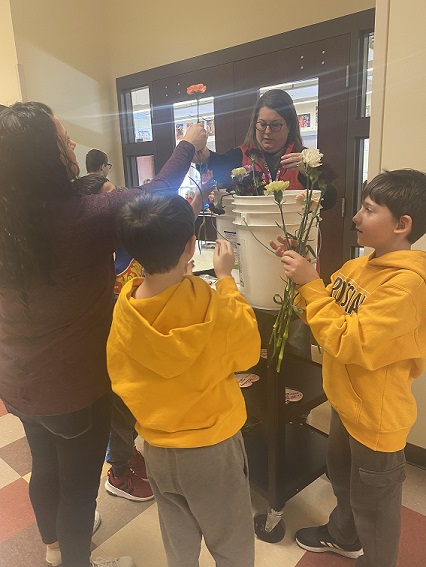 As part of their fundraiser for Special Olympics Indiana, Protsman students deliver flowers to staff!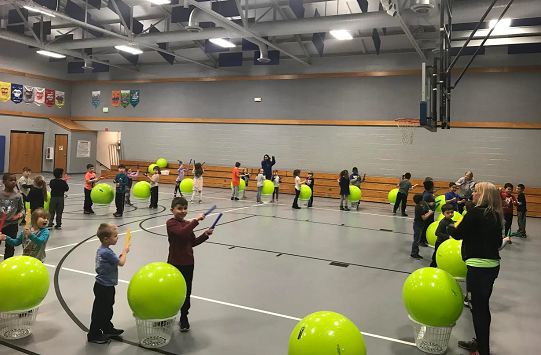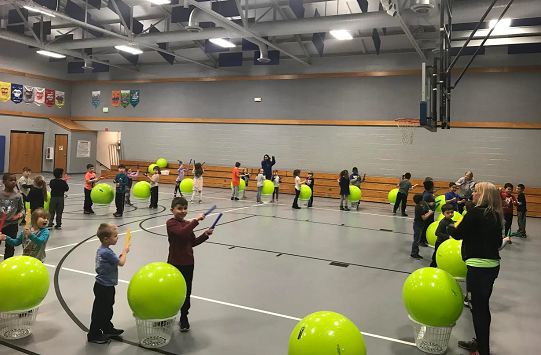 Homan kindergarten students and first grade students doing fitness drumming as part of their music and PE classes.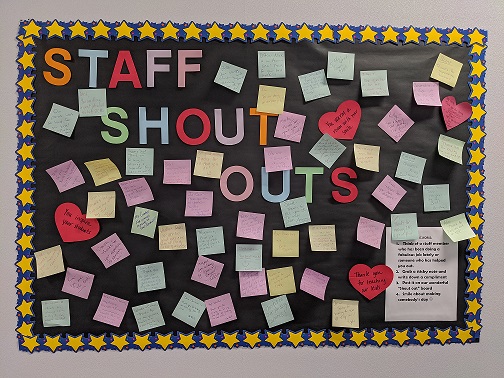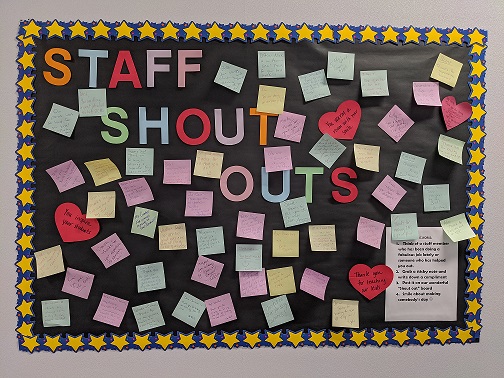 Clark Middle School's new "Staff Shout Out" board has become a huge success. Staff members are encouraged to leave a note of appreciation or kind words to other staff members.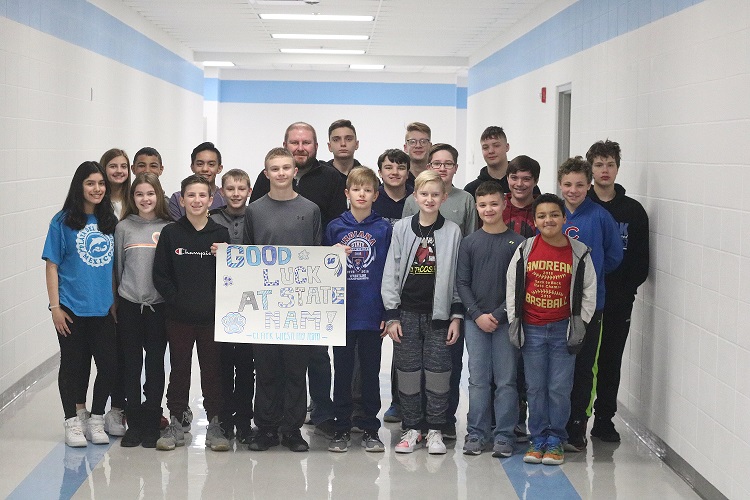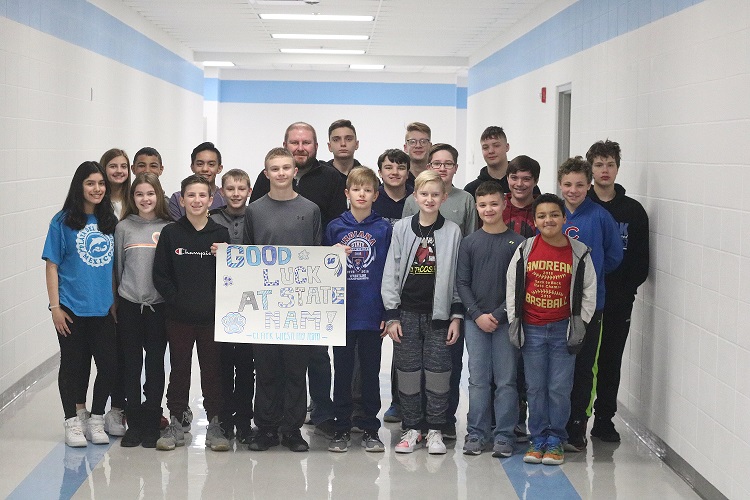 CMS wrestlers support a former CMS wrestler in the State contest. Go Nam!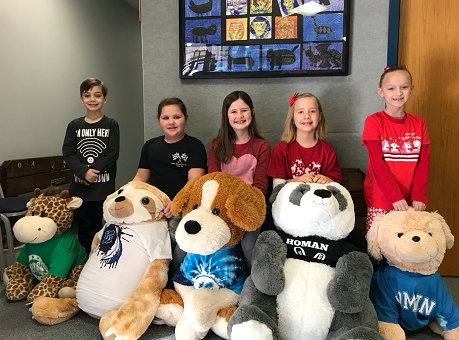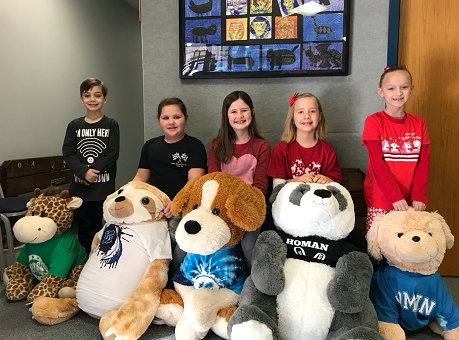 Homan's Student Council hosted a Valentine's raffle to raise money for Treasured Friends Animal Rescue and here are the winners!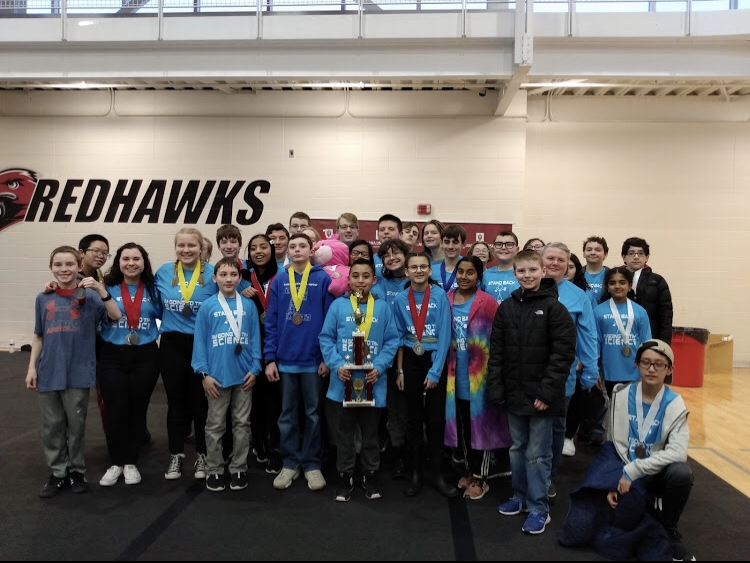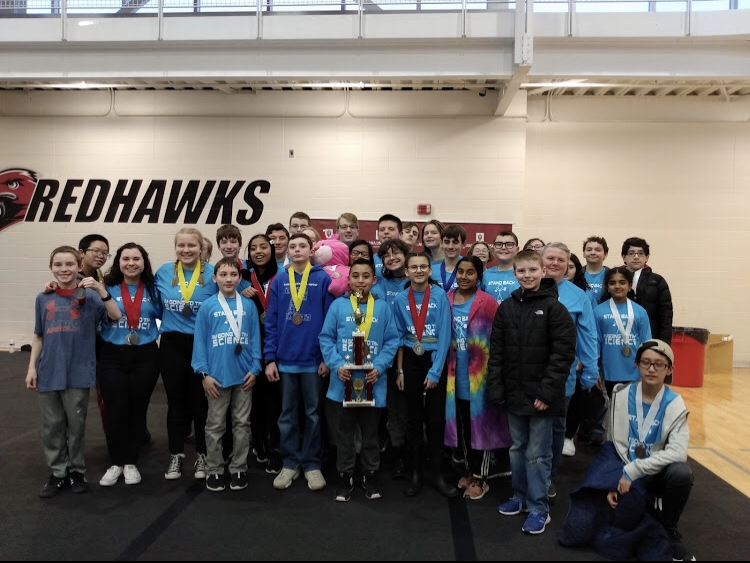 Kahler's Science Olympiad team finished 3rd place in regionals, qualifying for state in March.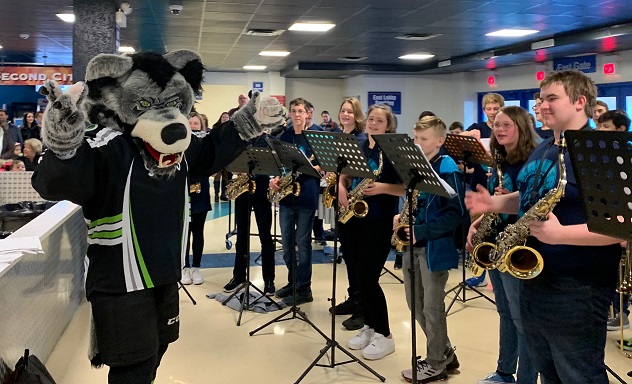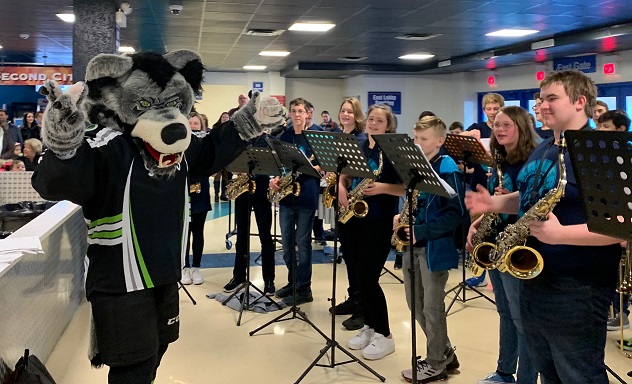 The Kahler Middle School Jazz Band prepares to be directed by the team mascot prior to performing at the Chicago Wolves hockey game on Sunday, February 16, 2020.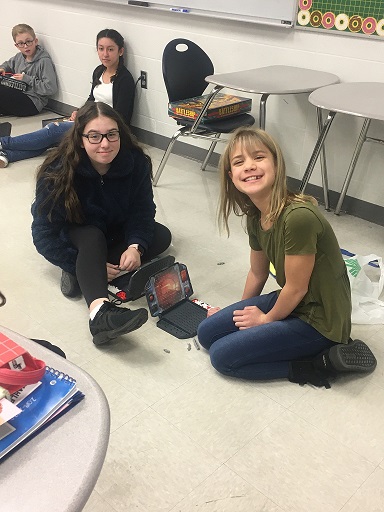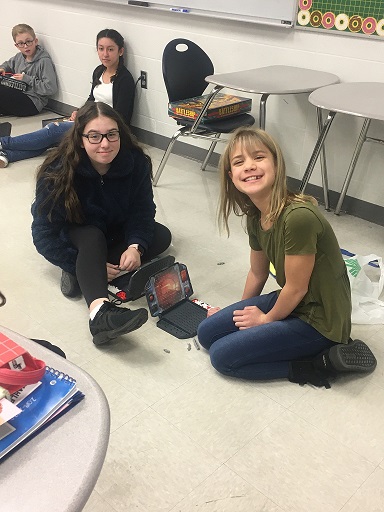 Students in Mrs. Harstad's math class play battleship to help with learning about coordinate grids.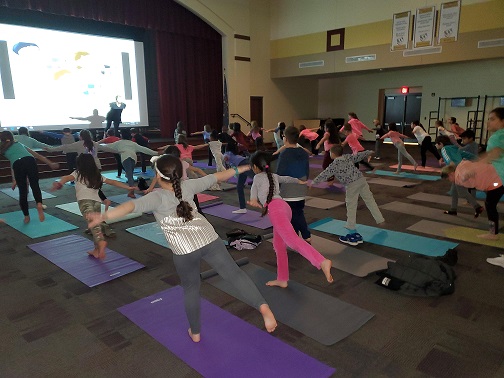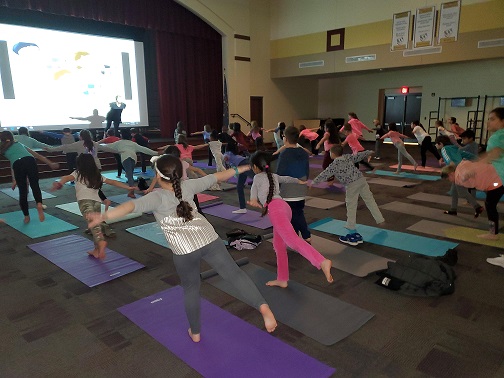 On Thursday, February 6th, 54 Protsman students participated in 'Yoga Club" under the guidance of their teachers!