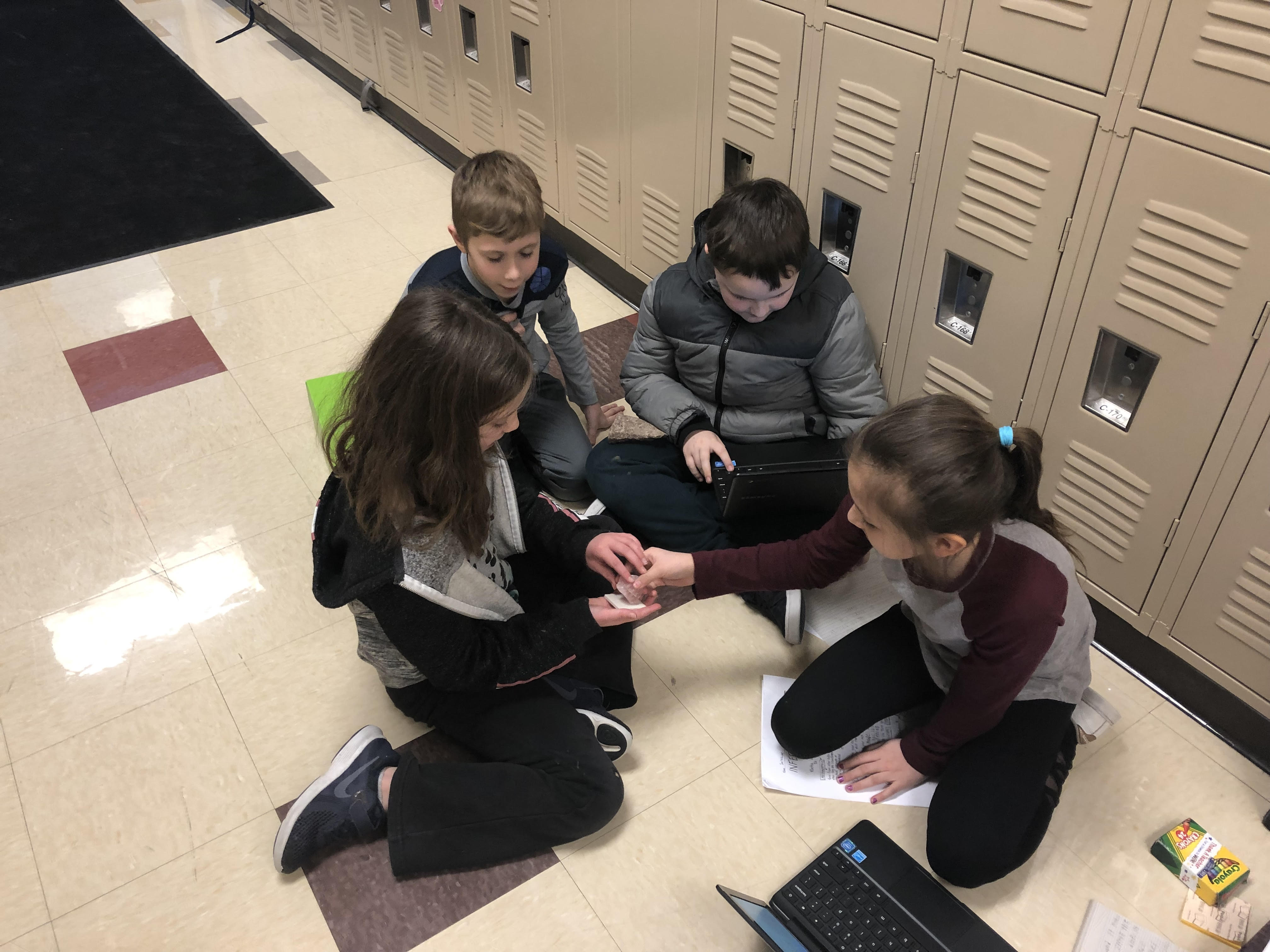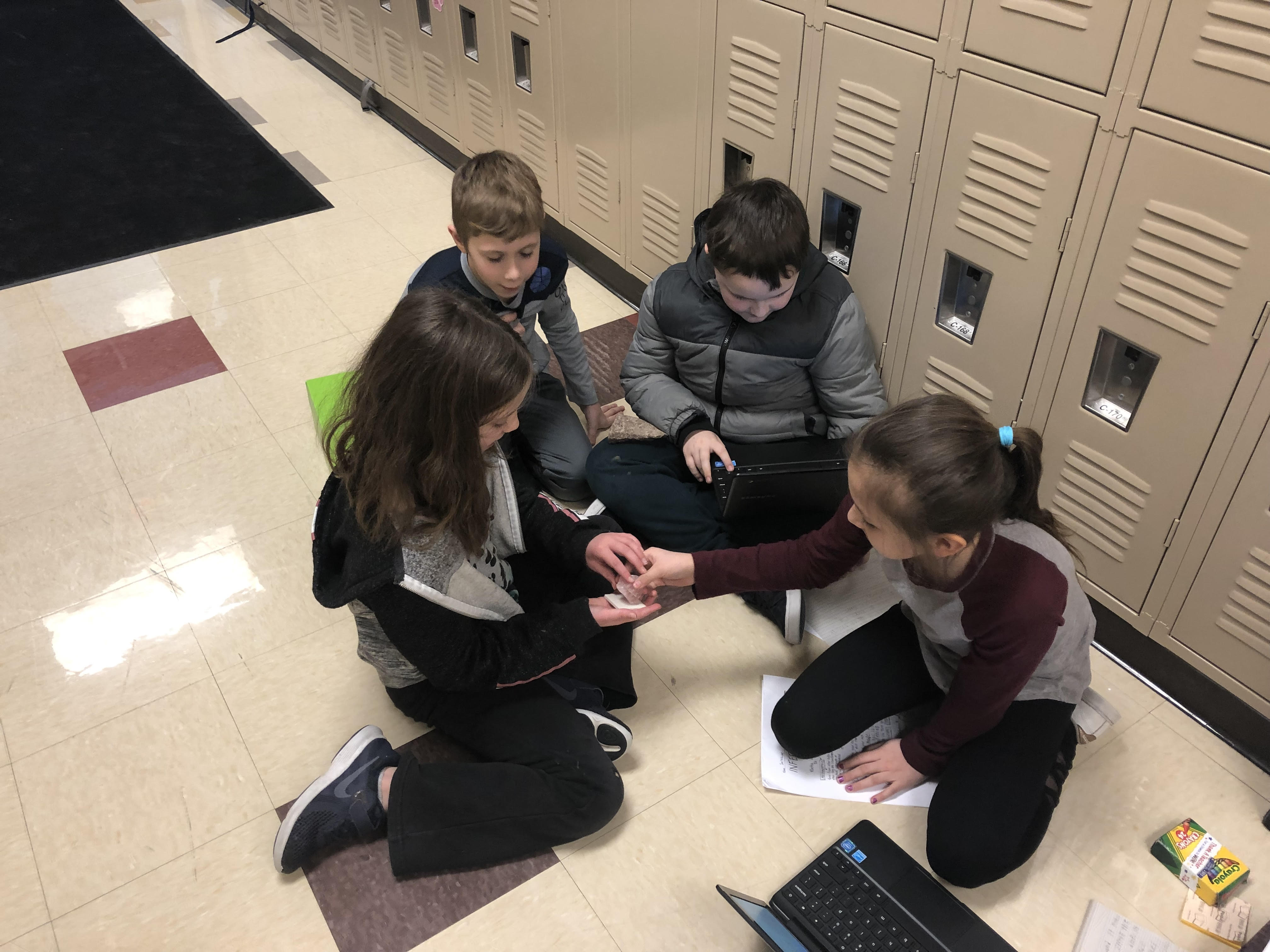 Second graders from Mrs. Krooswyk's class teamed with third graders from Mrs. Webber's class teamed up for a Rocks and Minerals lesson at Protsman Elementary School.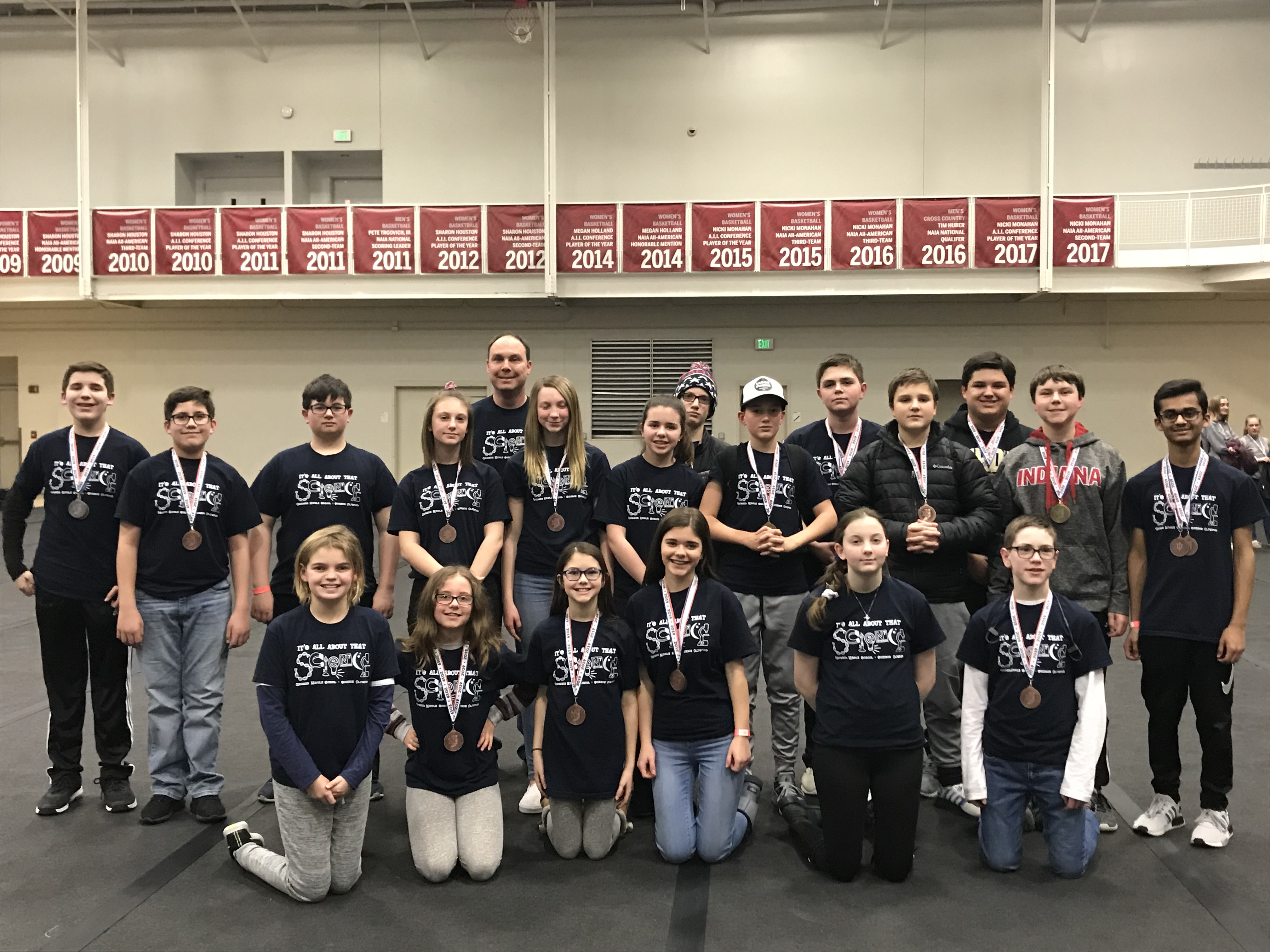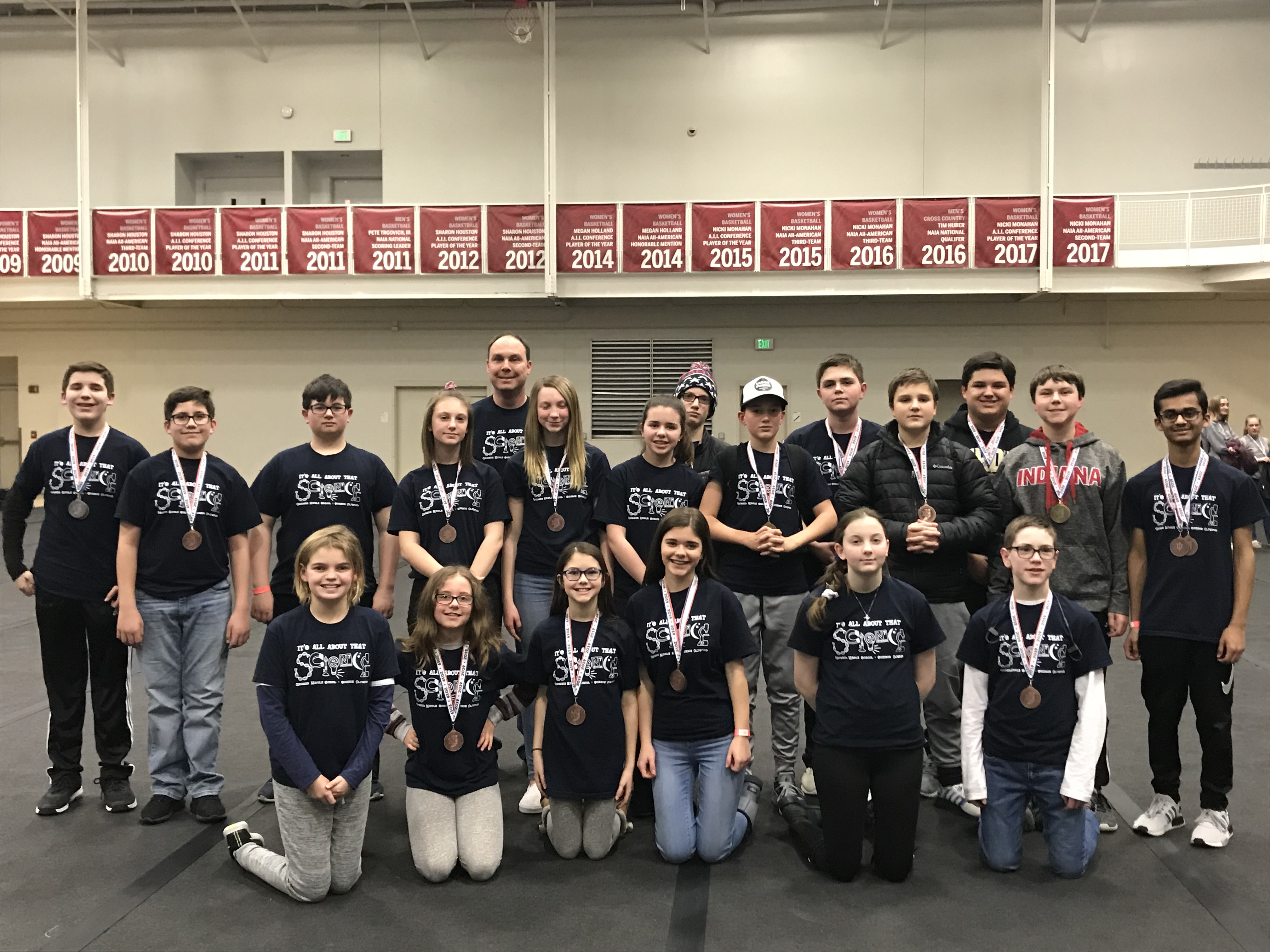 Congratulations to Grimmer's Science Olympiad Team, they qualified for state over the past weekend!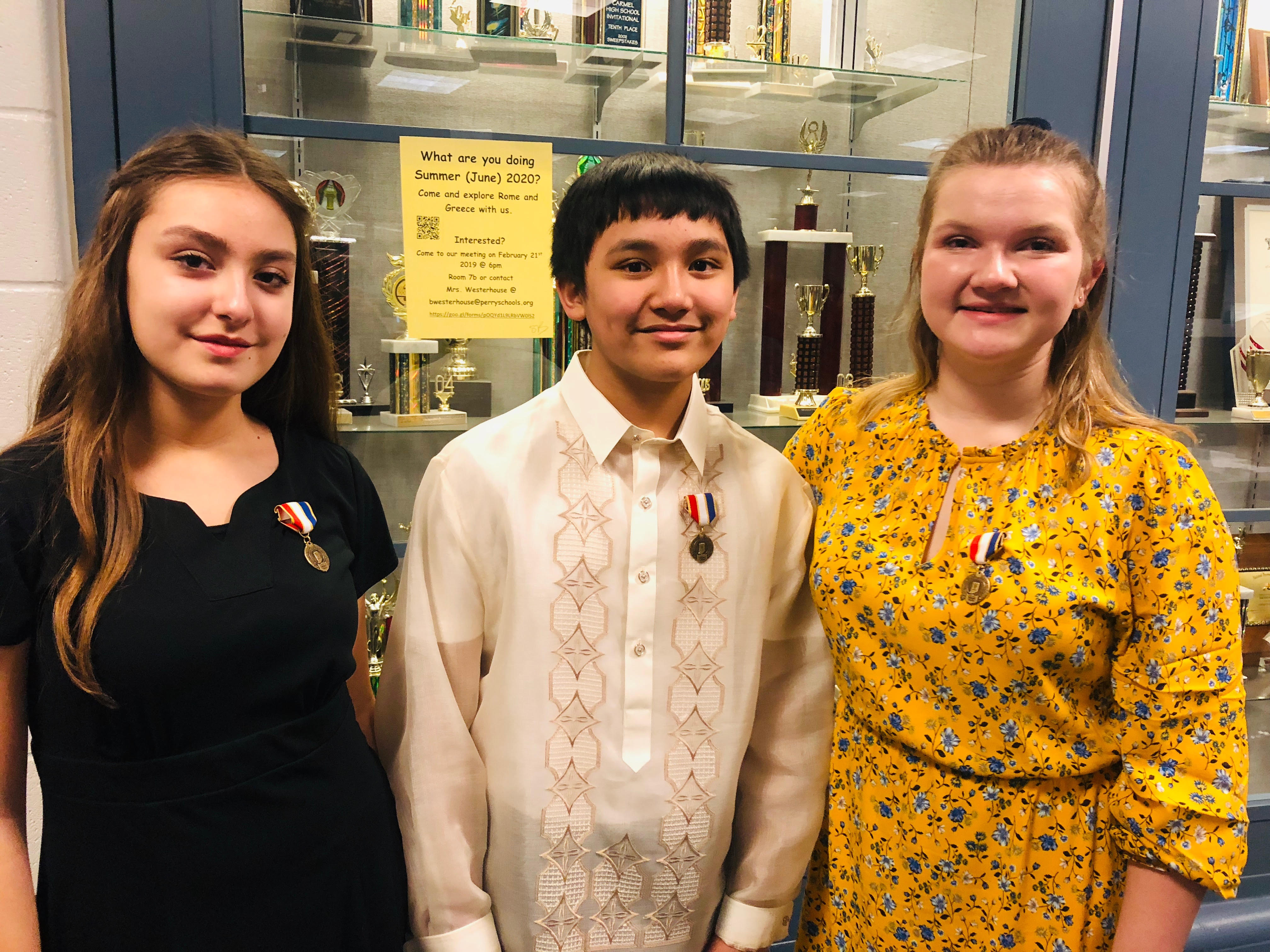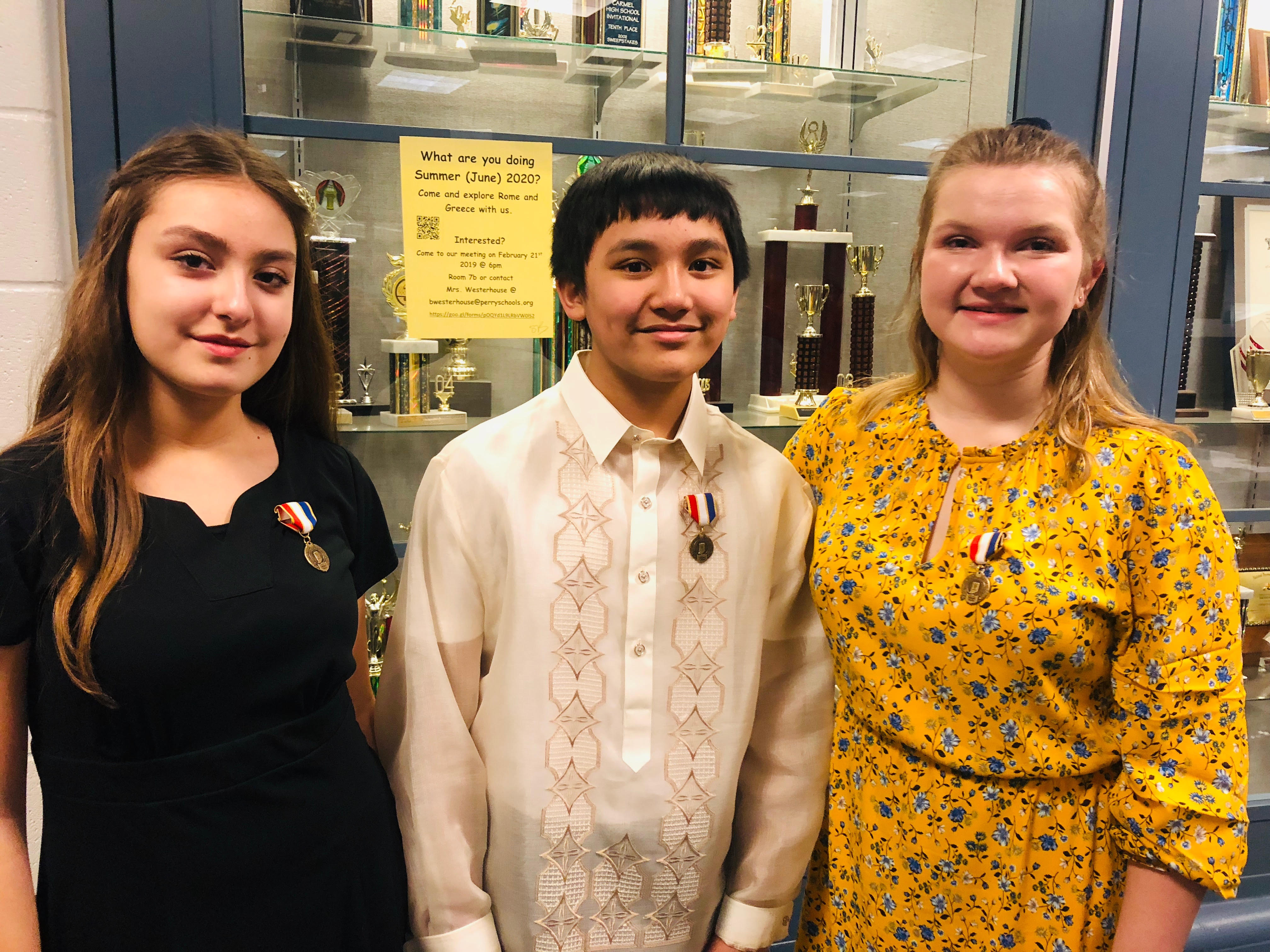 Congrats to Ellie Planert, Isabel Contreras, and Ethan Radaza at the ISSMA State Solo and Ensemble Vocal Competition on Saturday, February 16th! All three Kahler Middle School students earned Gold with Distinction!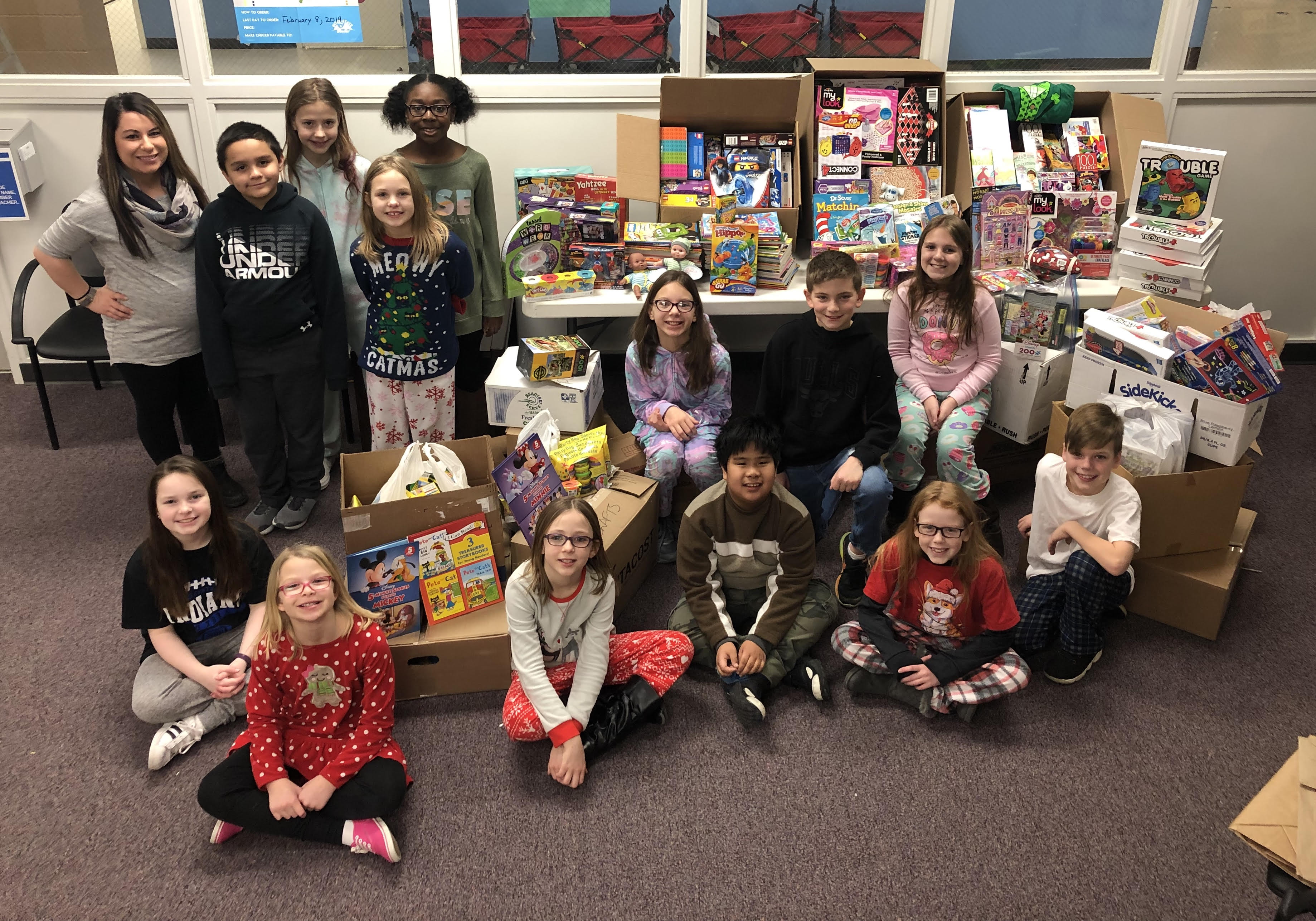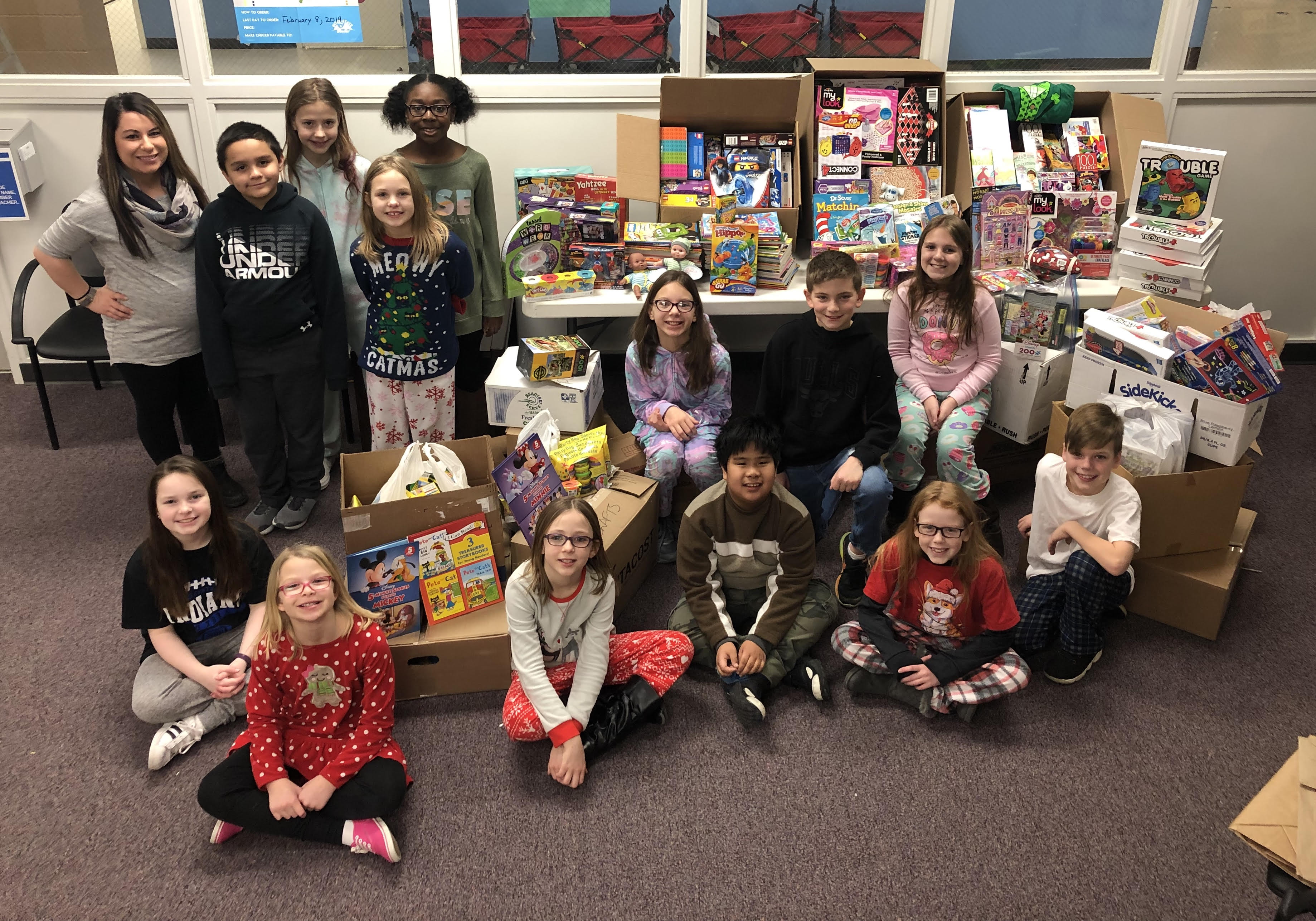 Watson's Student Council collection for Ann & Robert H. Lurie Children's Hospital of Chicago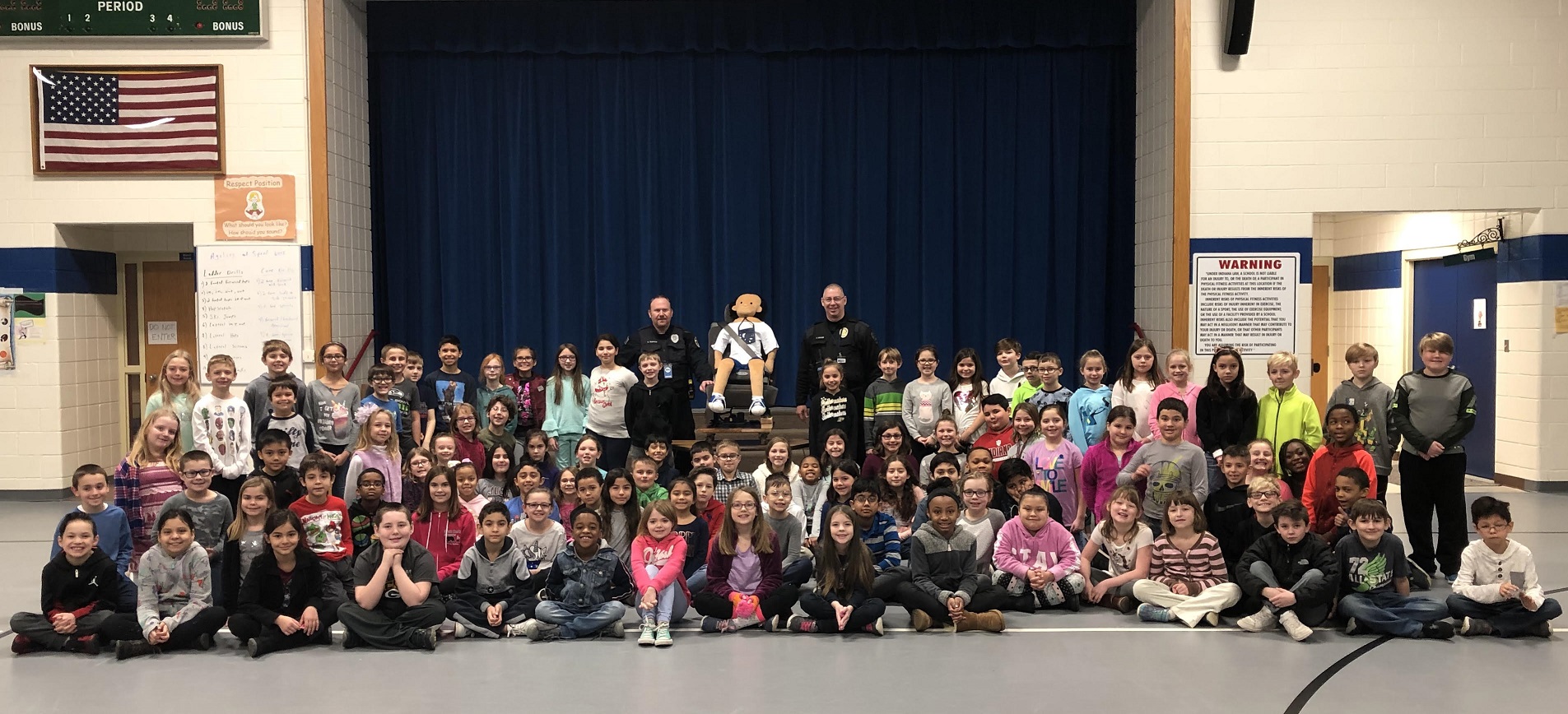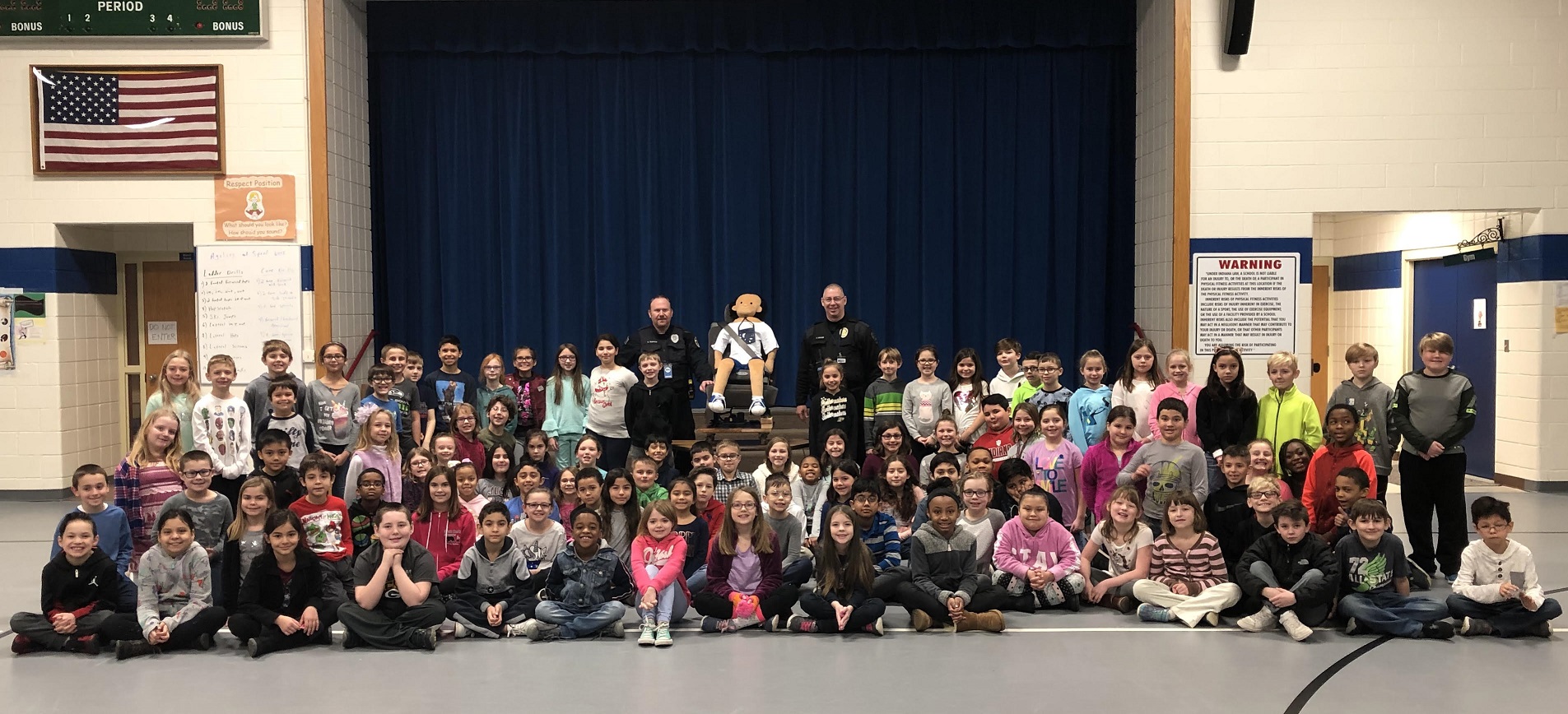 Officers Brian Kissinger and Steve Burton instructed Peifer 3rd graders on seat belt safety protocols on Thursday, February 7, 2019.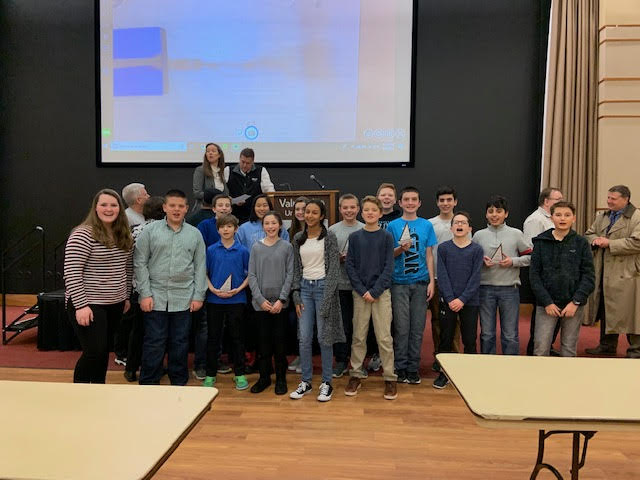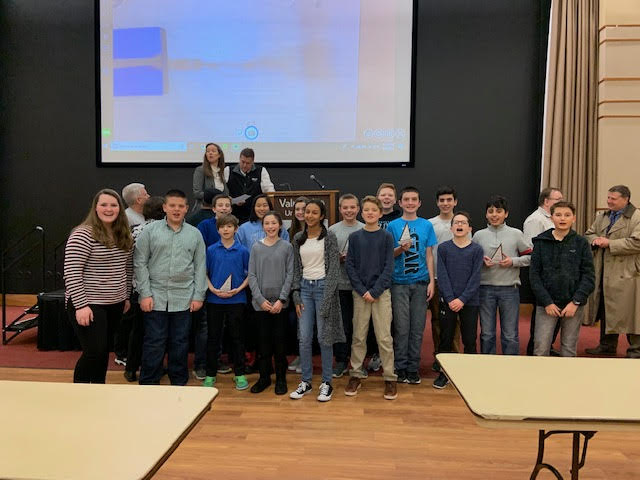 Math Counts team members from Clark and Kahler traveled to Valpo University on February 6 th . Clark Middle School had 7 members qualify for the state meet at Purdue University Lafayette in March. Outstanding performances by all students!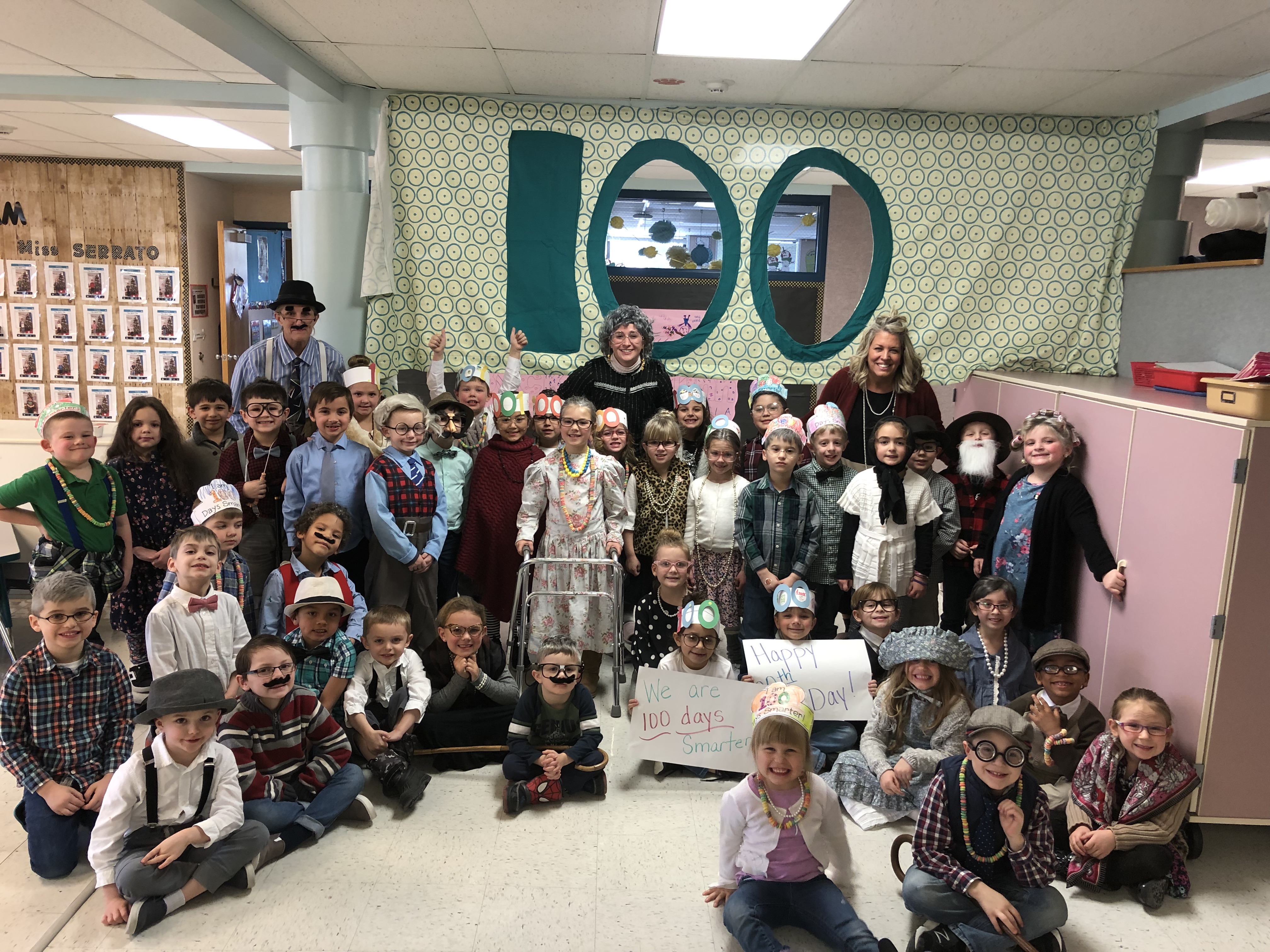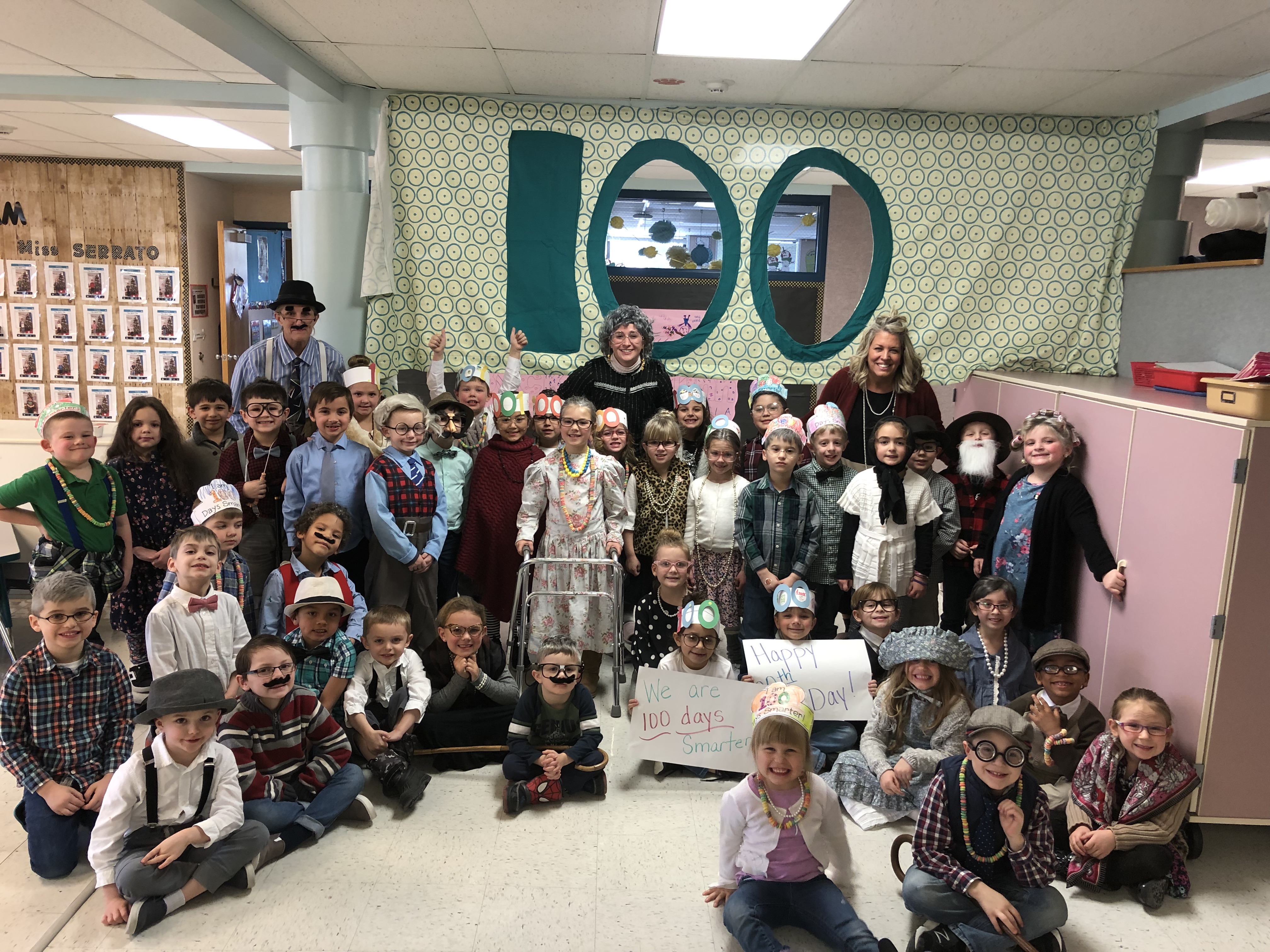 Kindergarten students at Homan are 100 days old.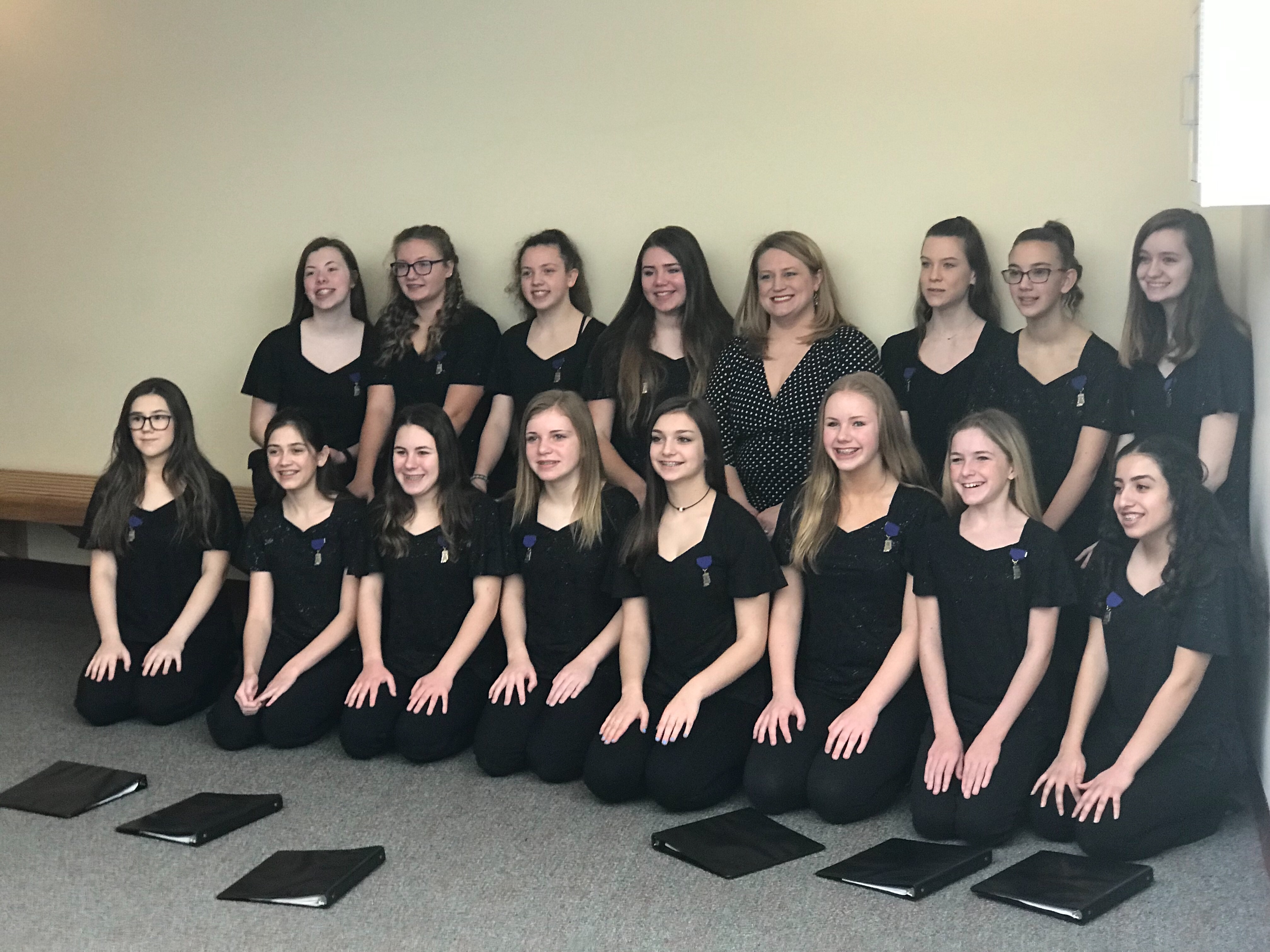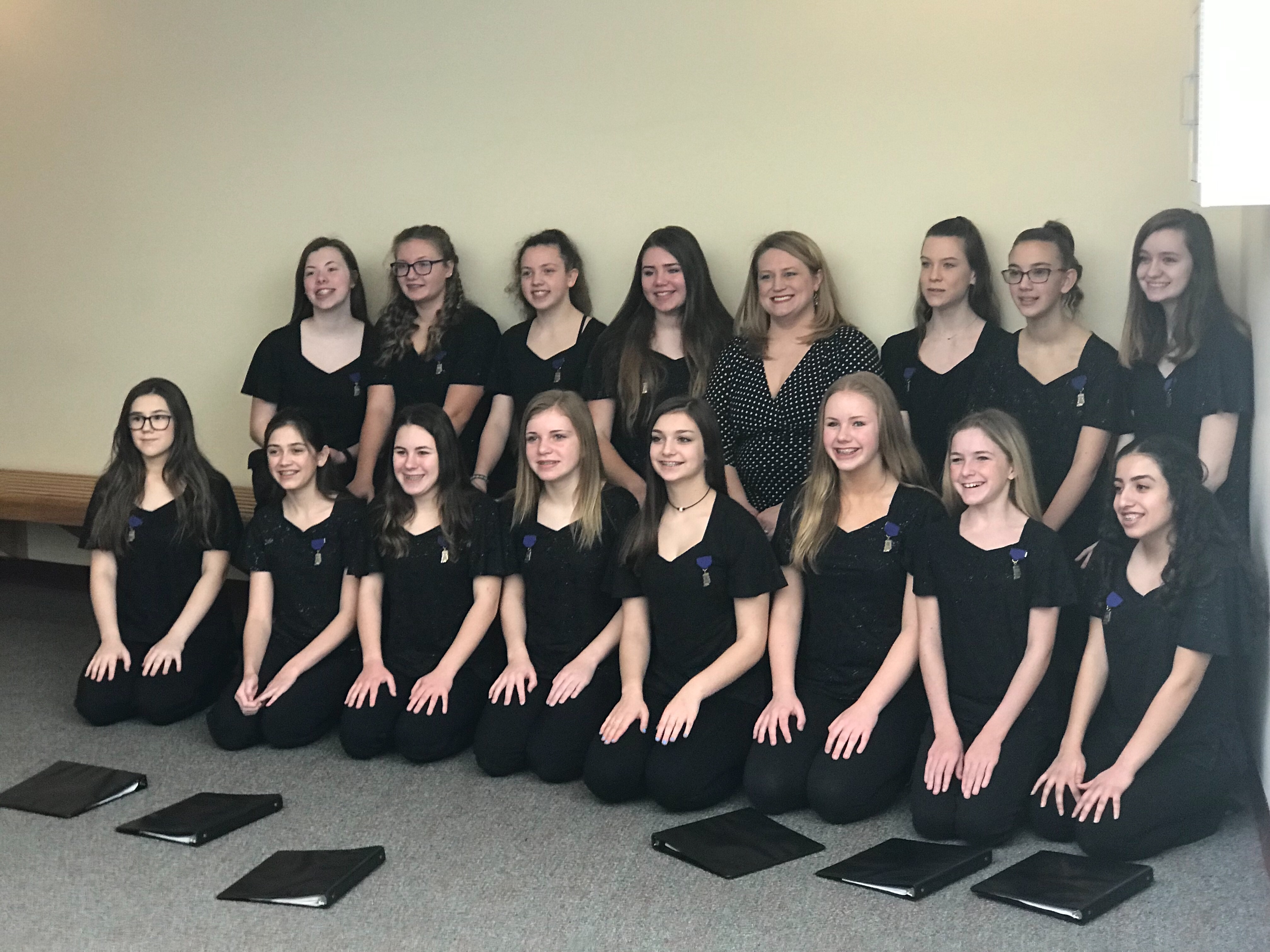 The Clark Choir had an amazing weekend at ISSMA Solo and Ensemble in Munster on Saturday. This is the first ensemble that the Clark music department has qualified for state in school history. The students will compete in Indianapolis on February 16th!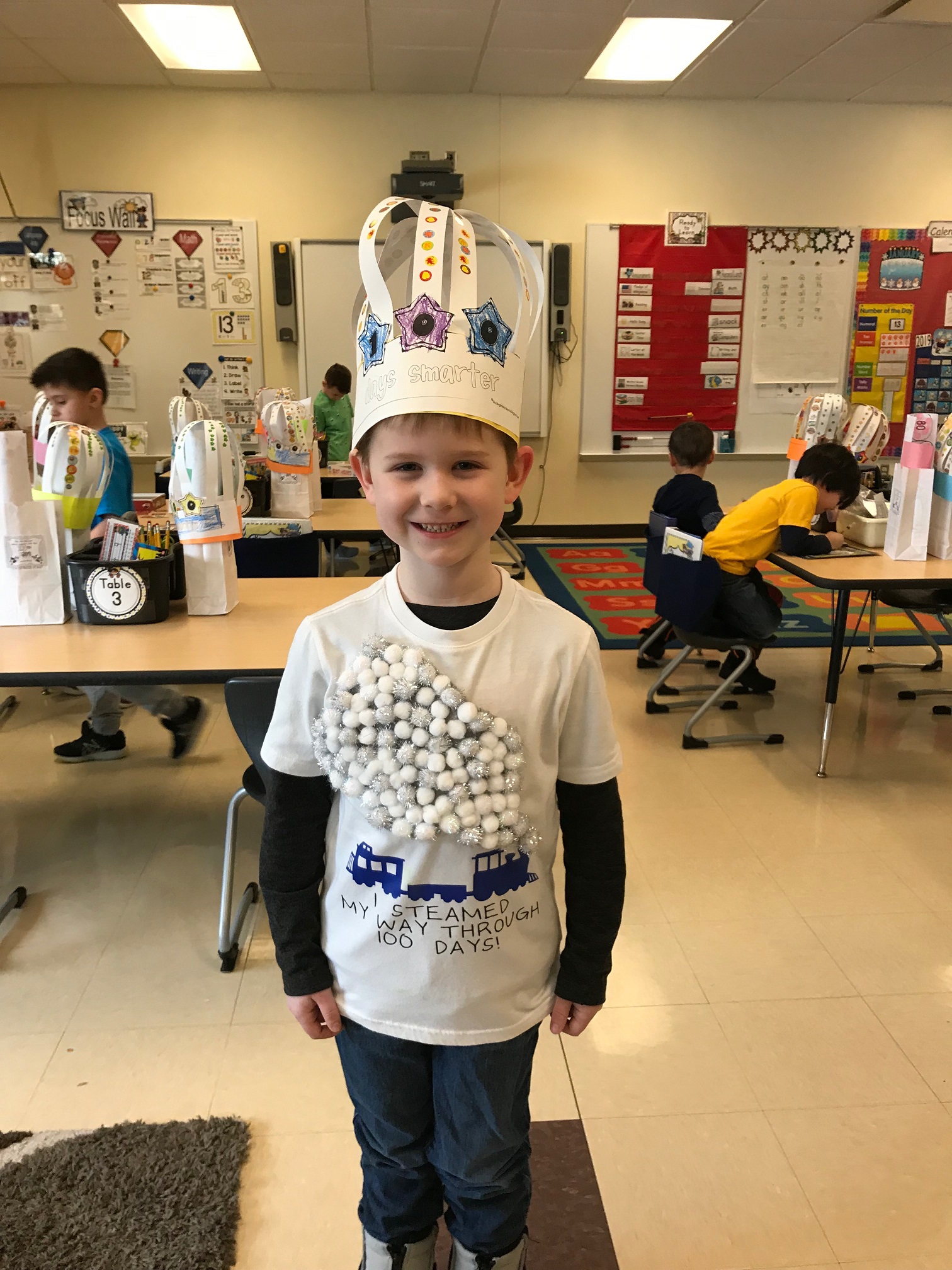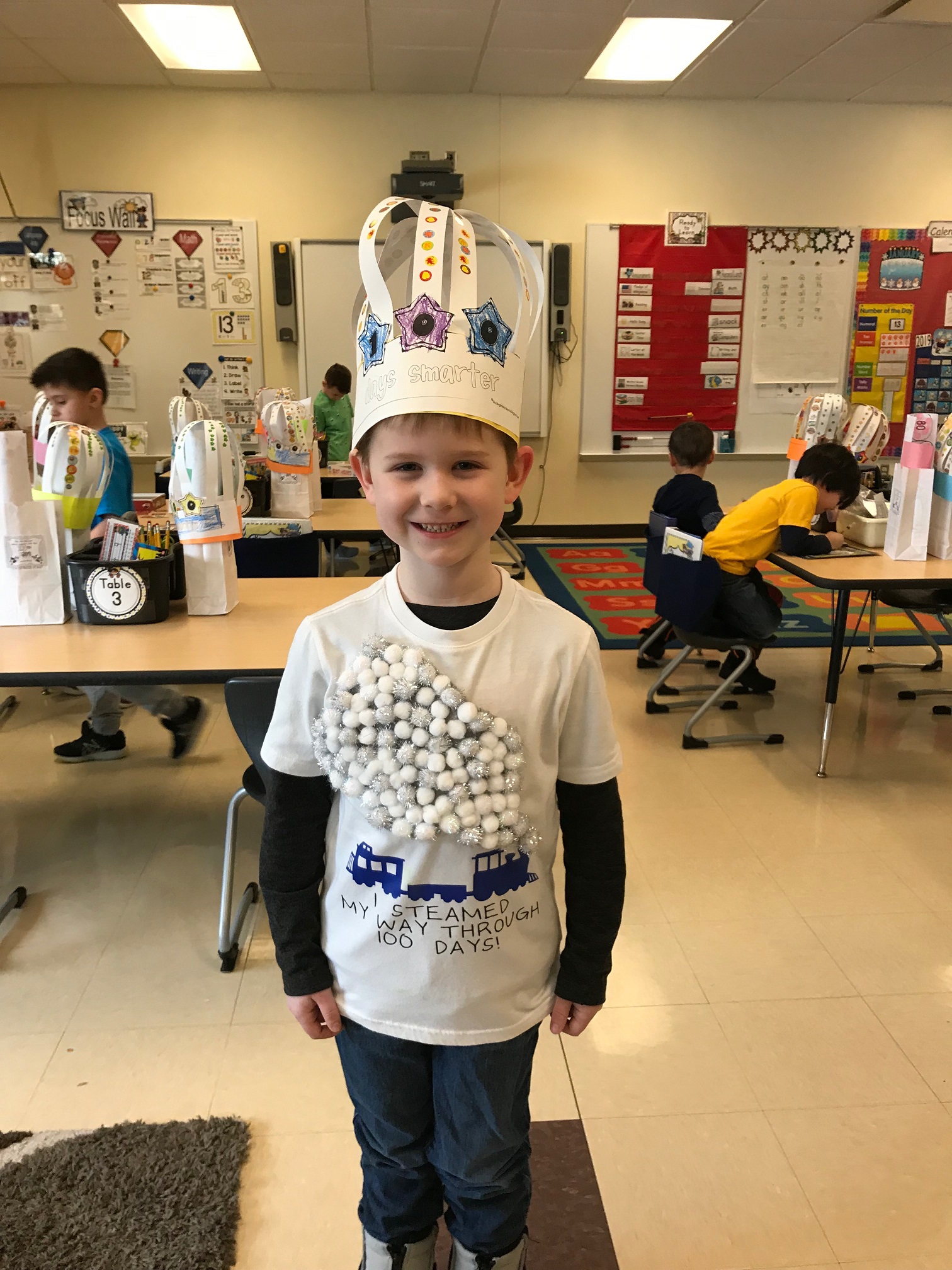 Protsman Elementary Kindergartner Quinlan Denihan a student in Ms. White's class, happily celebrated the 100th Day of school with his classmates.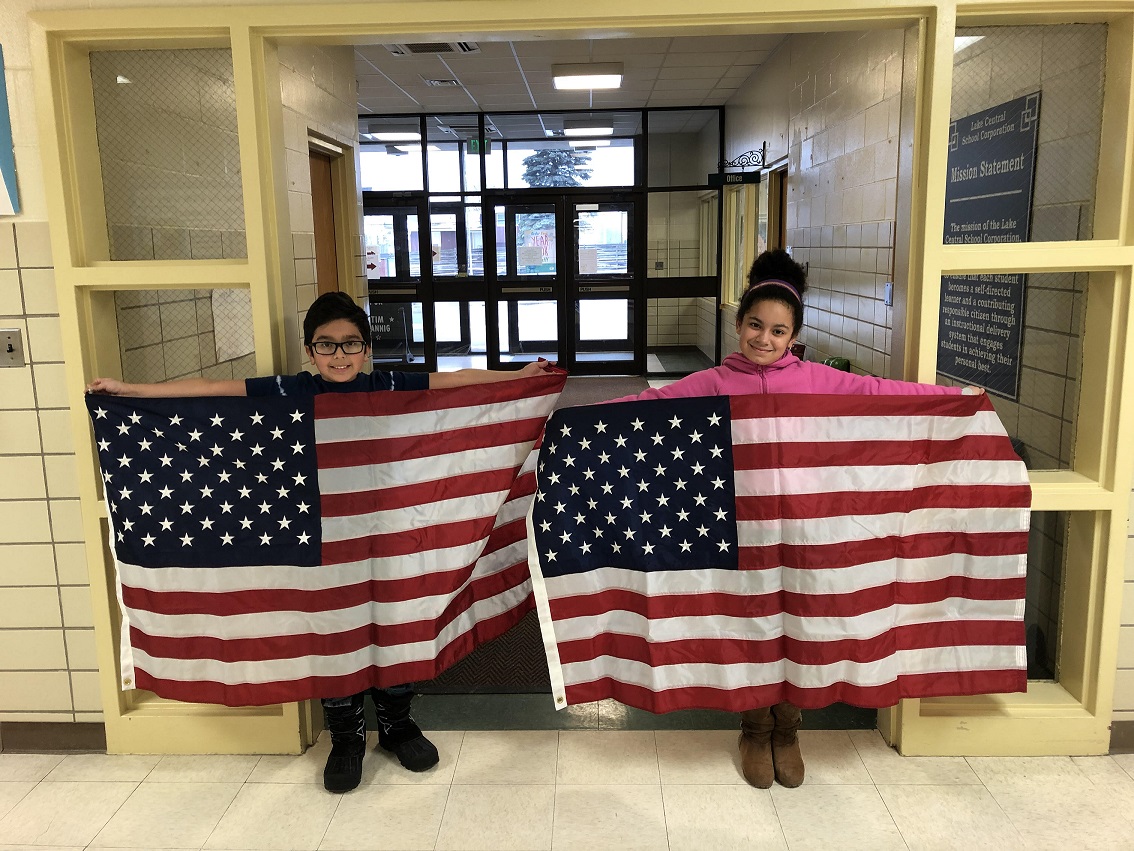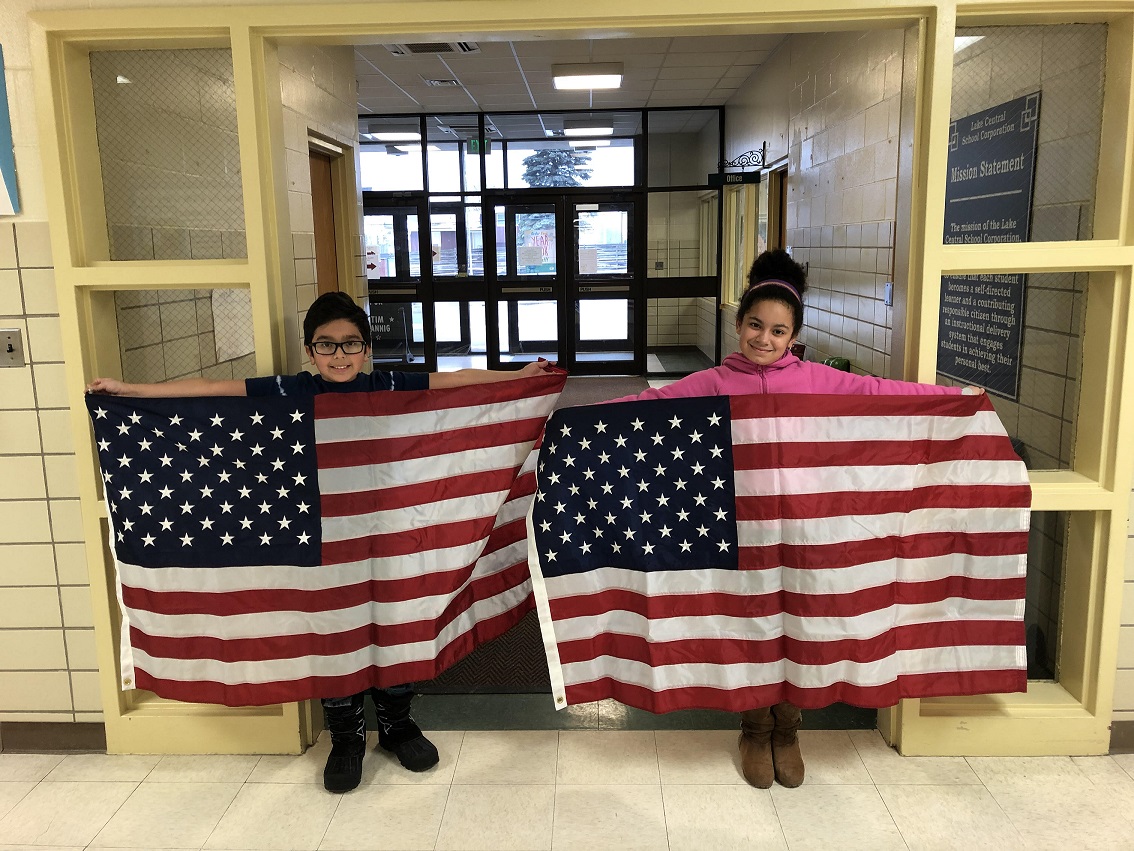 Fourth graders, Max Vargas and Cheyenne Moseley, were the top honorees for Peifer's flag education. These flags were flown over the U.S. Capitol in honor of them, and then passed along for them to keep.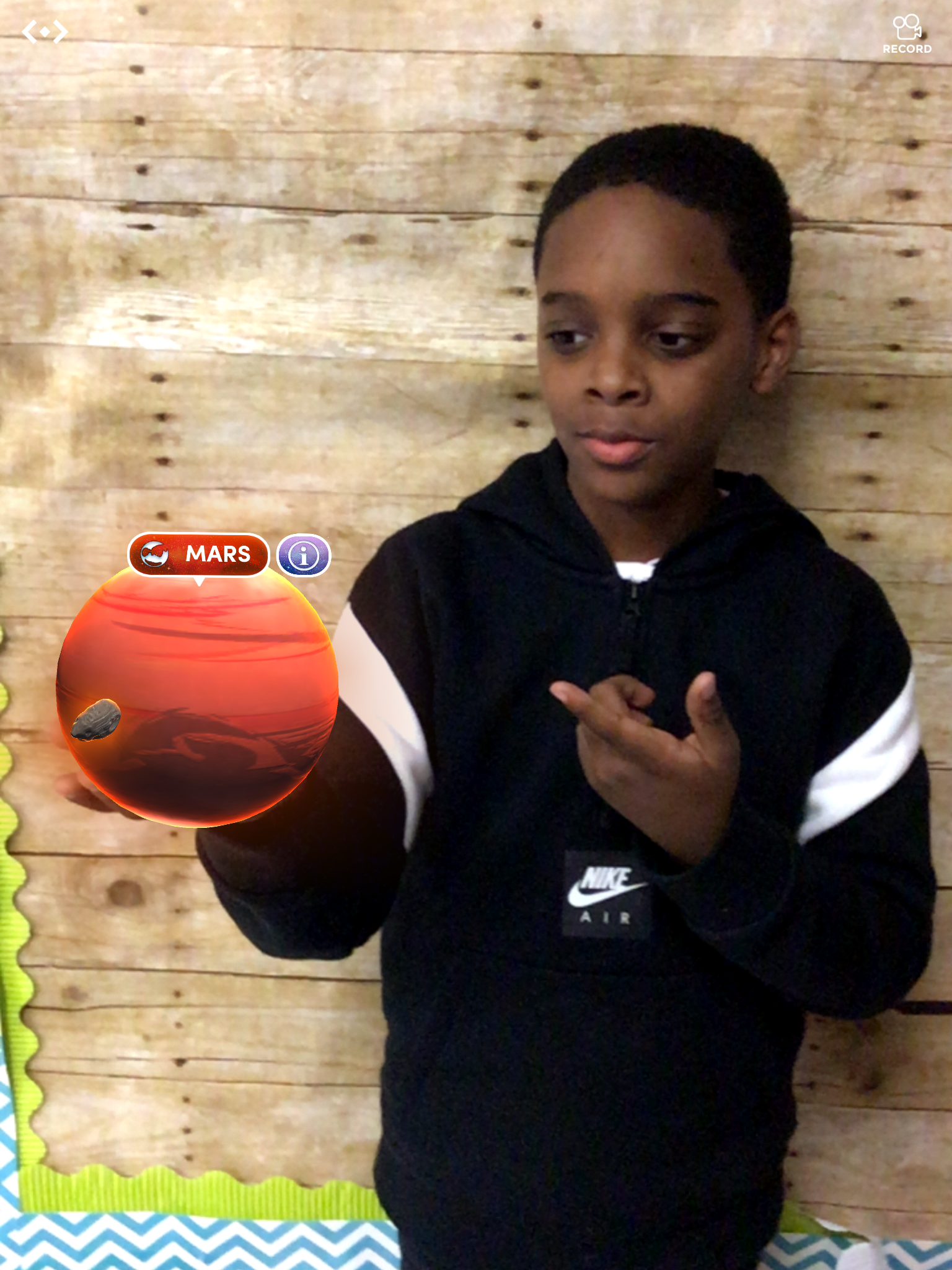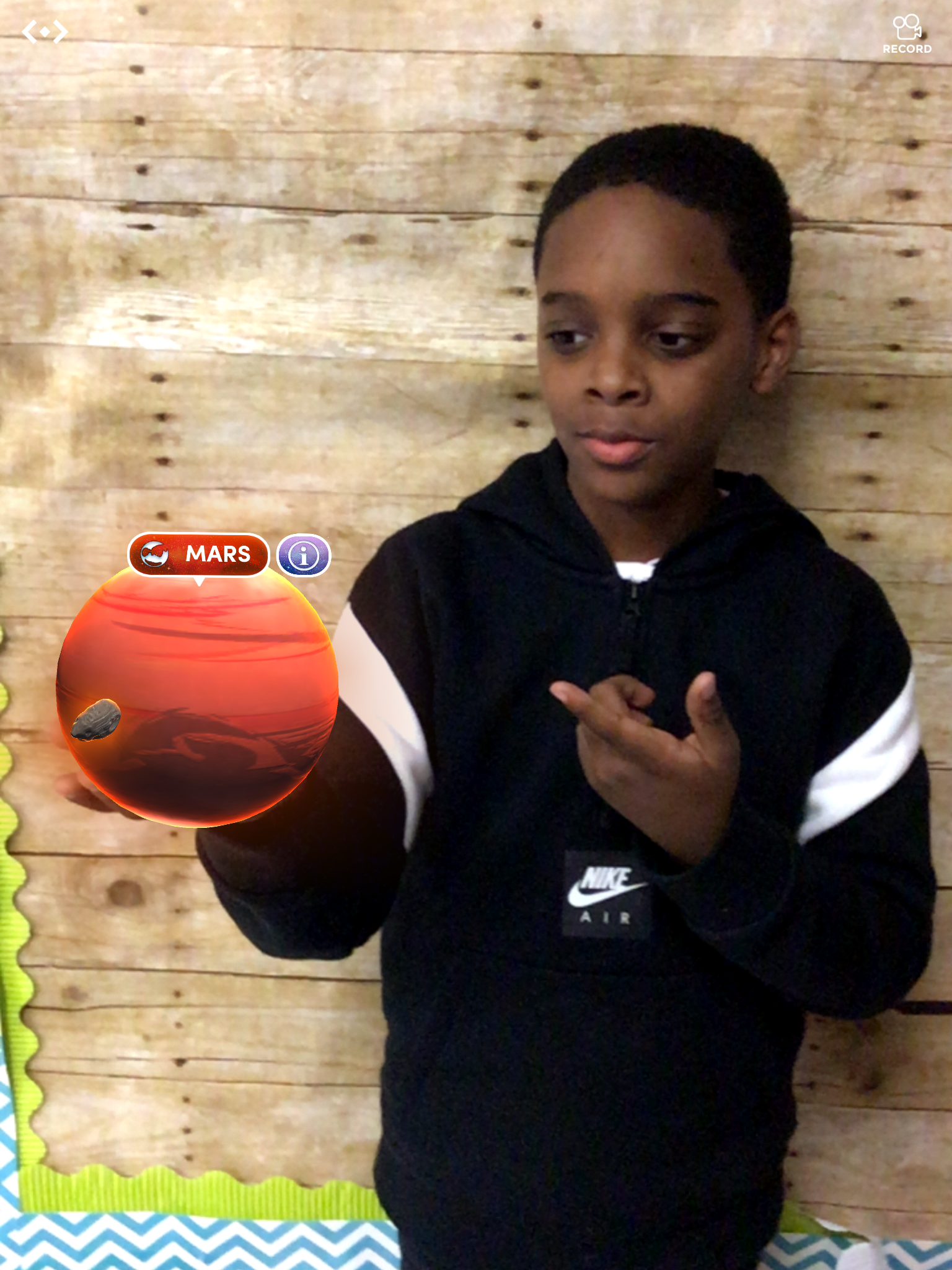 Devin Threets held Mars in the palm of his hand during a recent science lesson in Ms. Bridgeman's 5th grade science class at Clark Middle School.


The middle school honor band under the direction of Mr. Walton, Mr. Lewis and Mrs. Lopez entertained the crowd with 6 energetic numbers on January 19, 2019.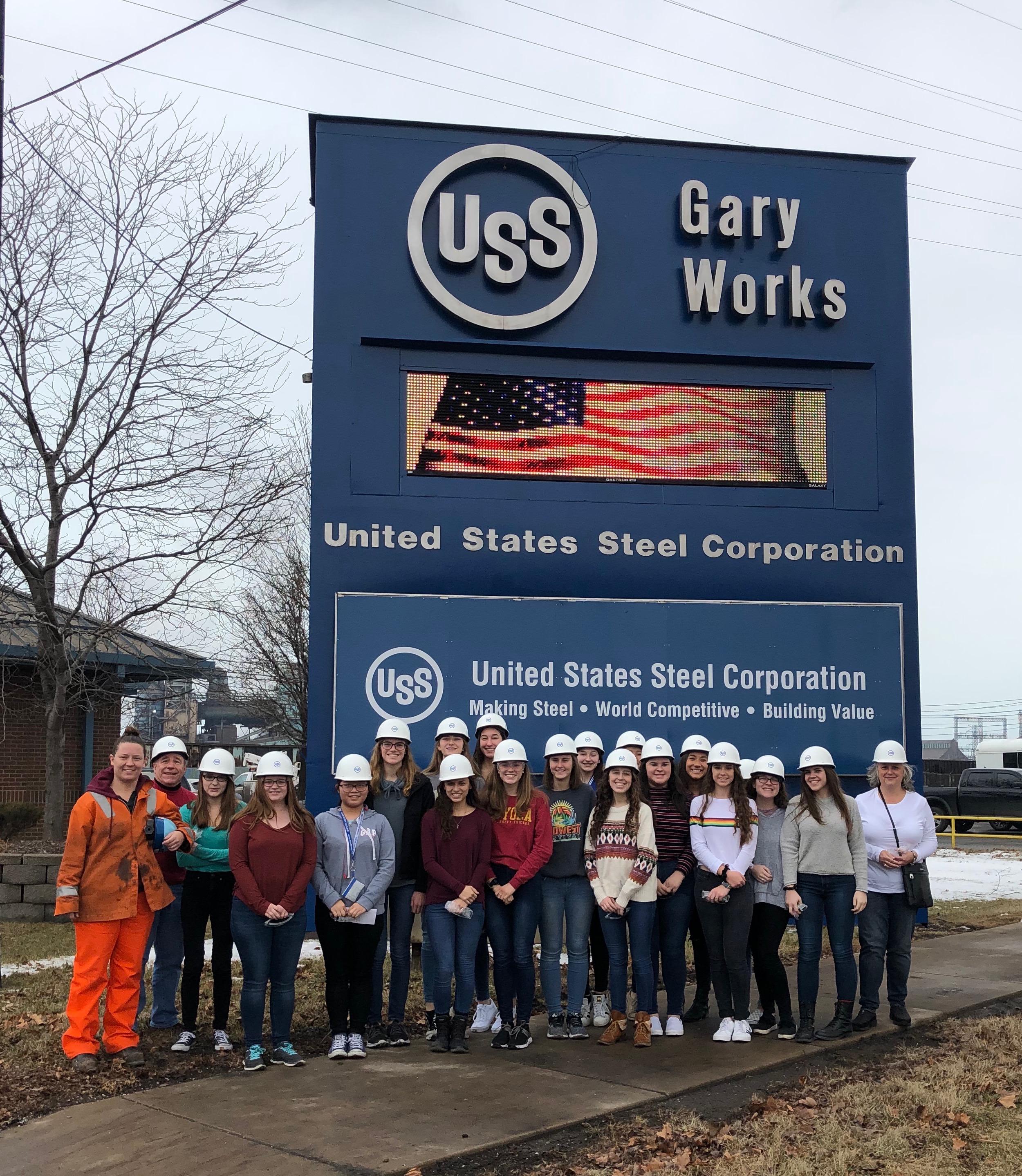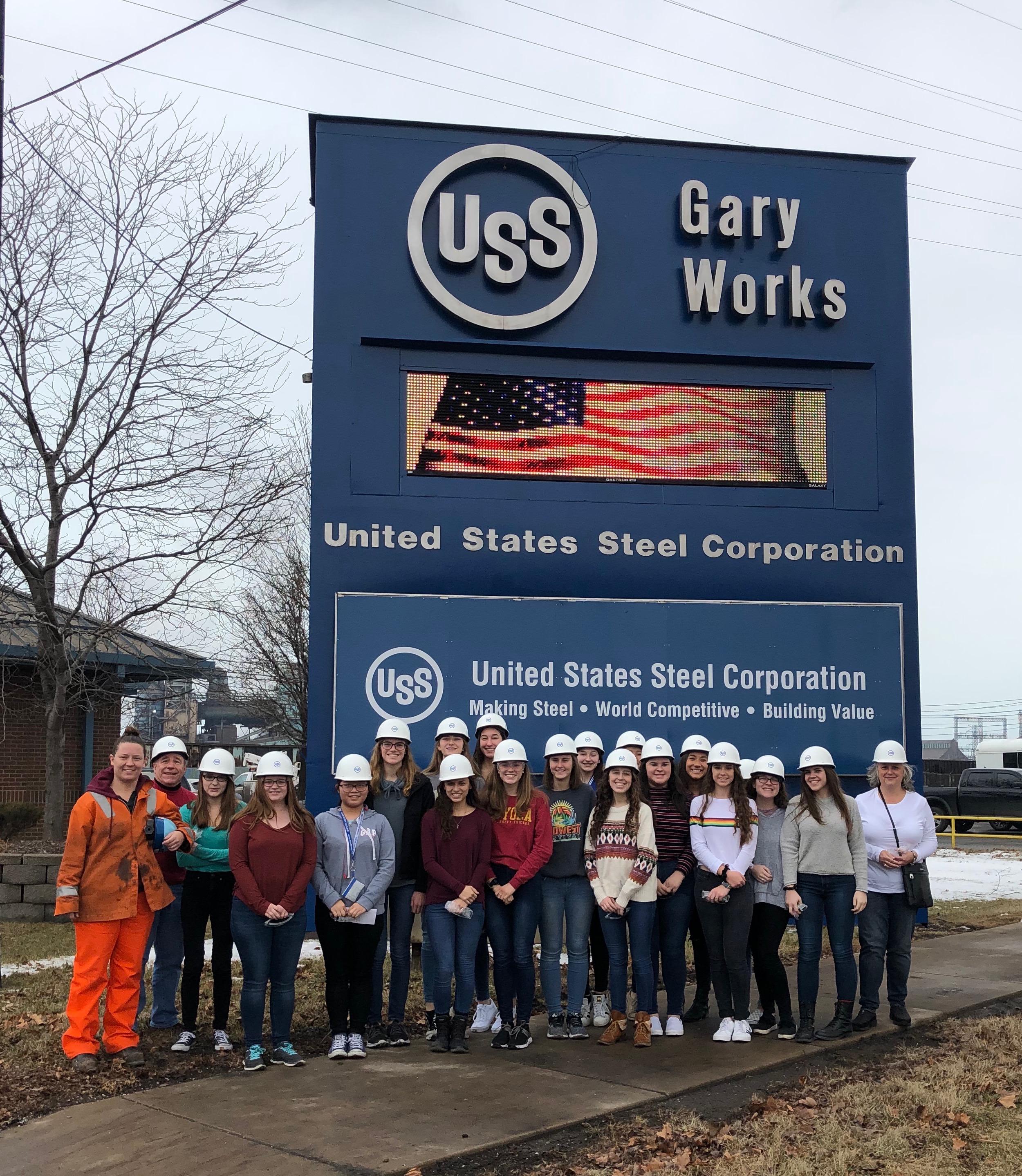 The Lake Central High School Women In Science and Engineering took their annual field trip to US Steel - Gary Works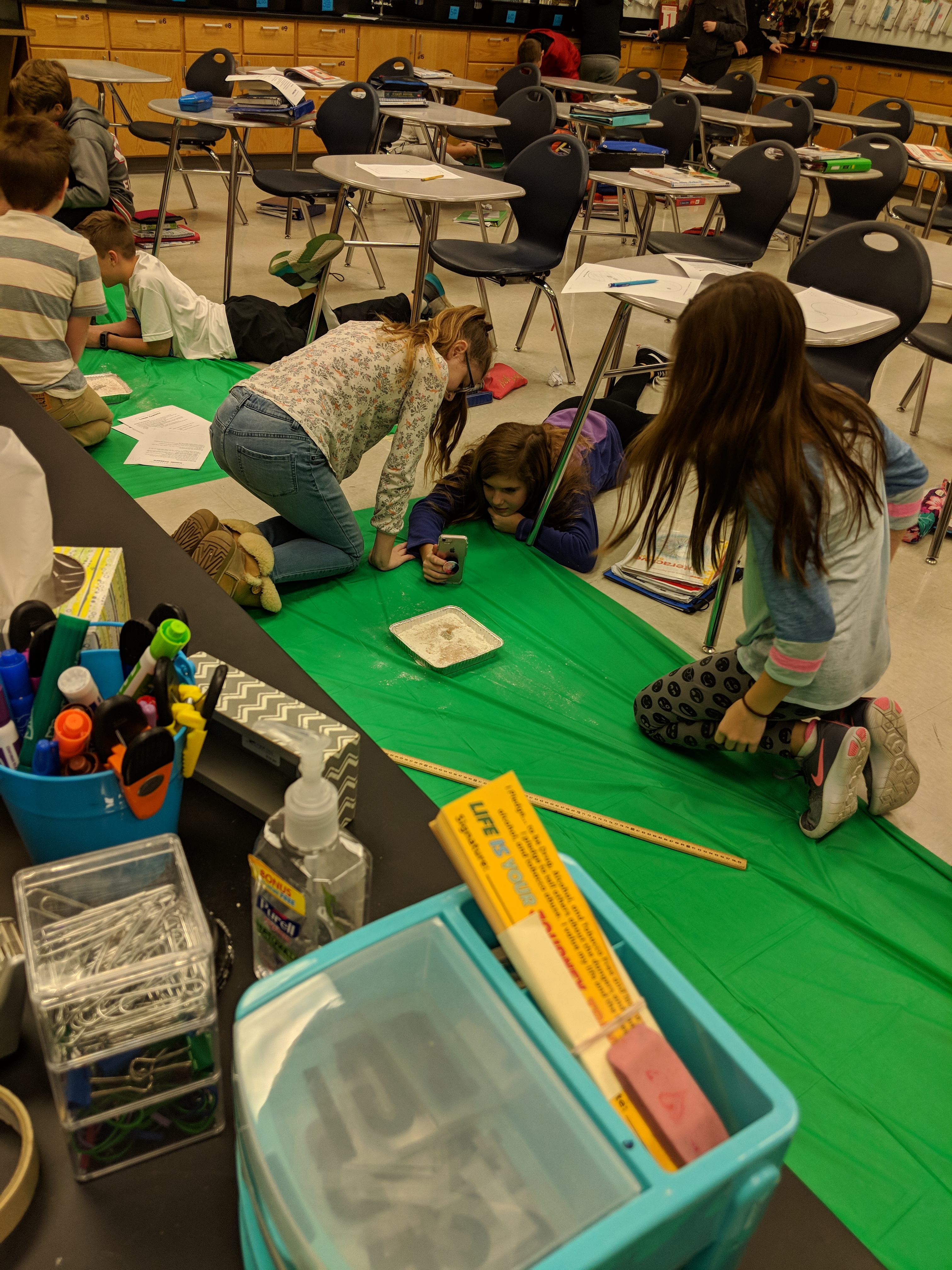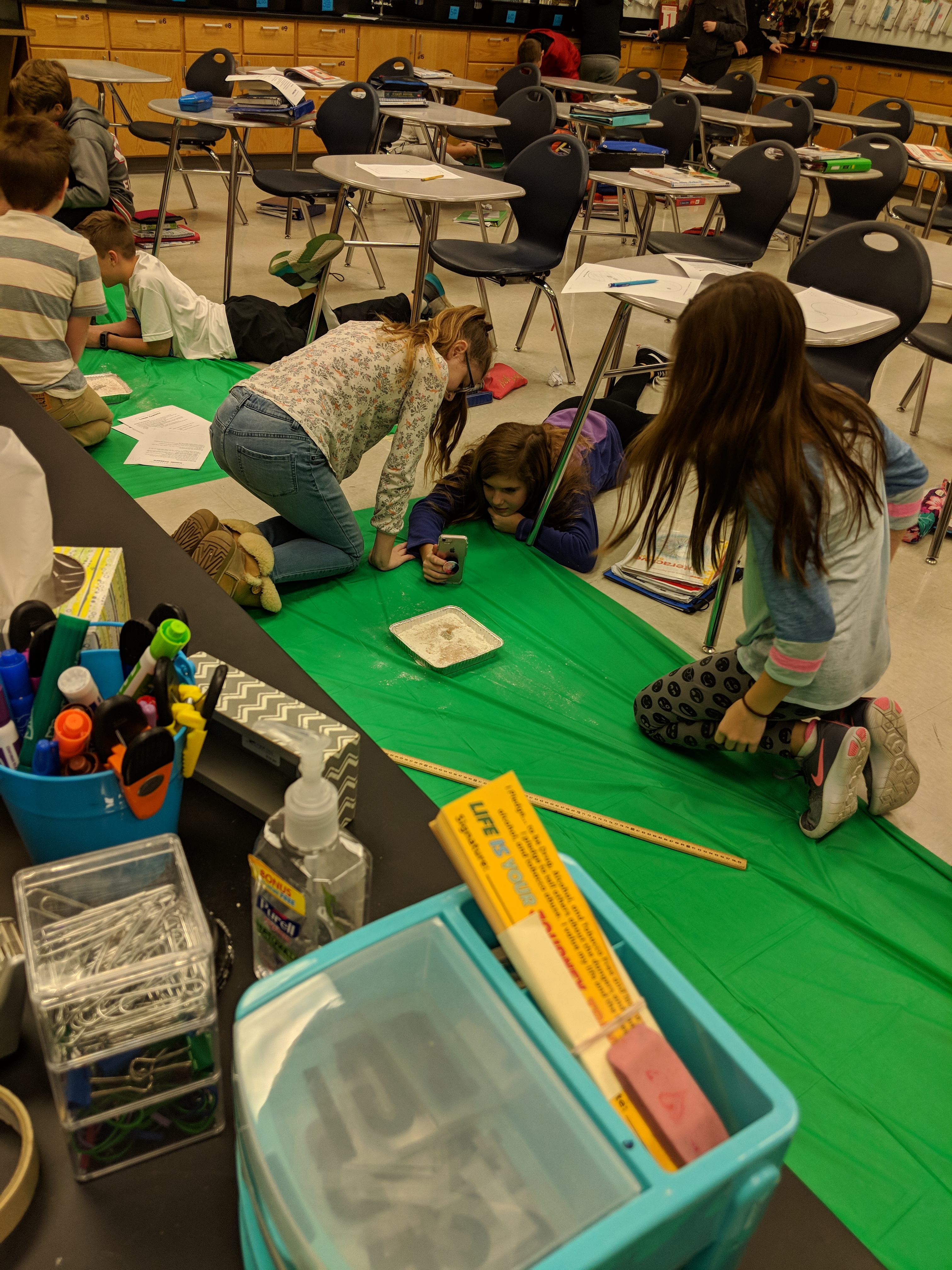 Students in Mrs. Jeffress's 6th grade science class participated in a moon crater lab on January 18, 2019.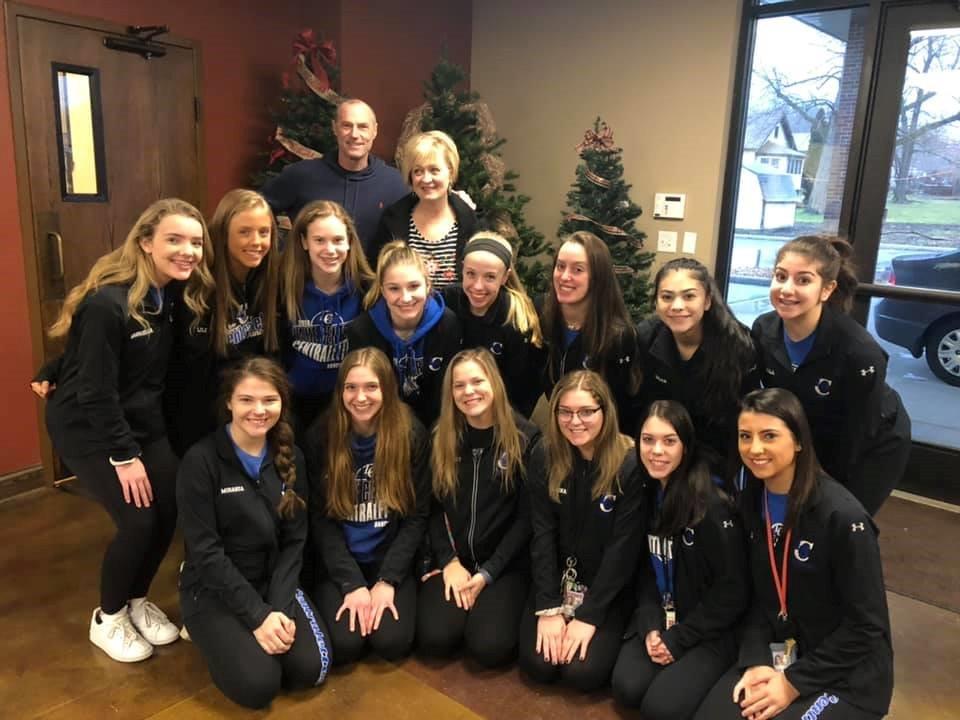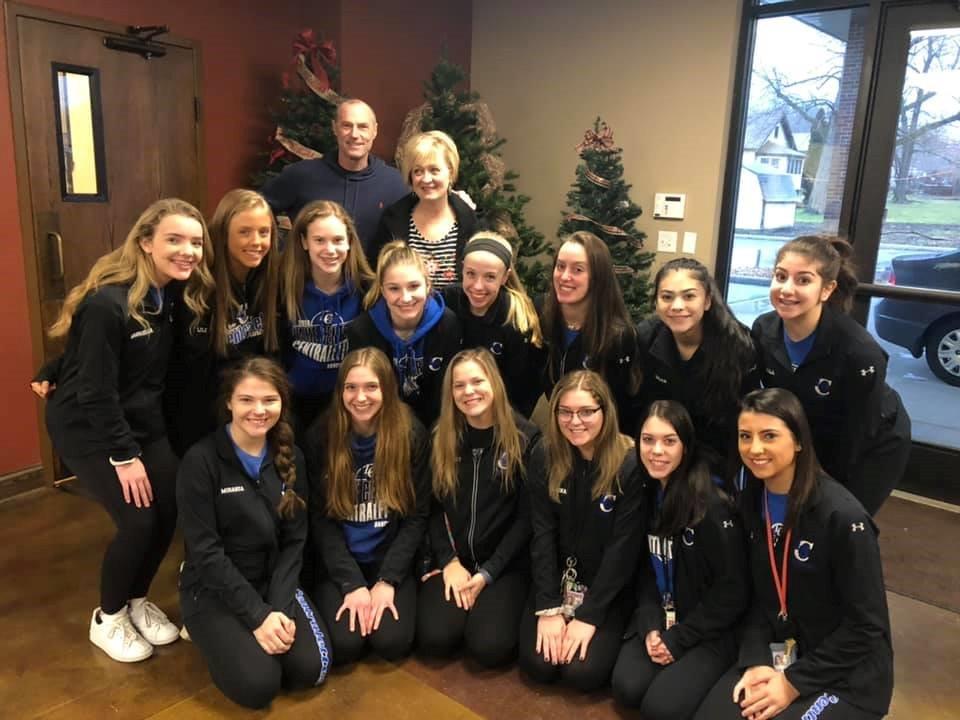 The Centralettes can usually be found over the Christmas Break rehearsing for the next competition but on this day they instead volunteered at Beacon Light Church working the food pantry and bringing in clothing donations. Thank you Pastor John Hoffmaster and wife Pam (Kolling Elementary teacher) for this heartwarming opportunity.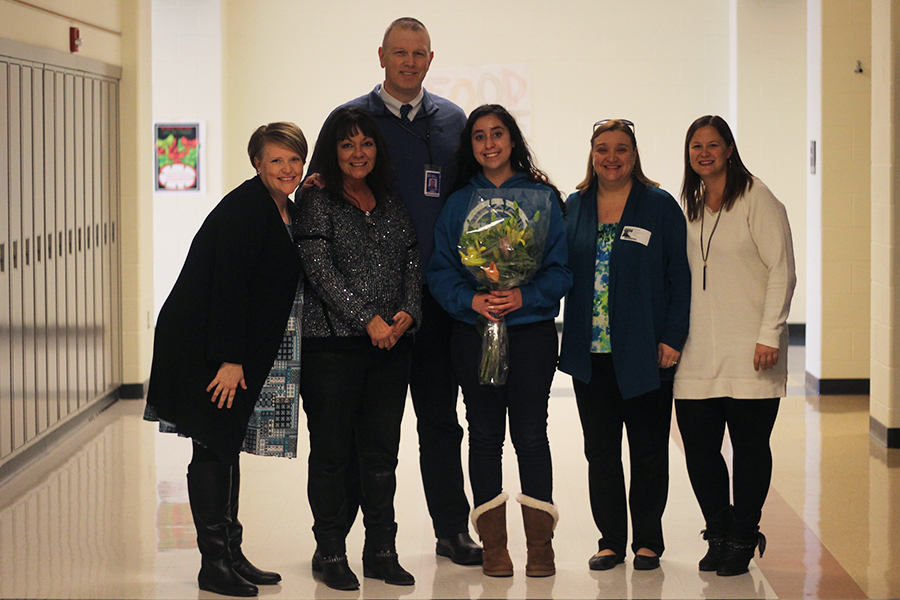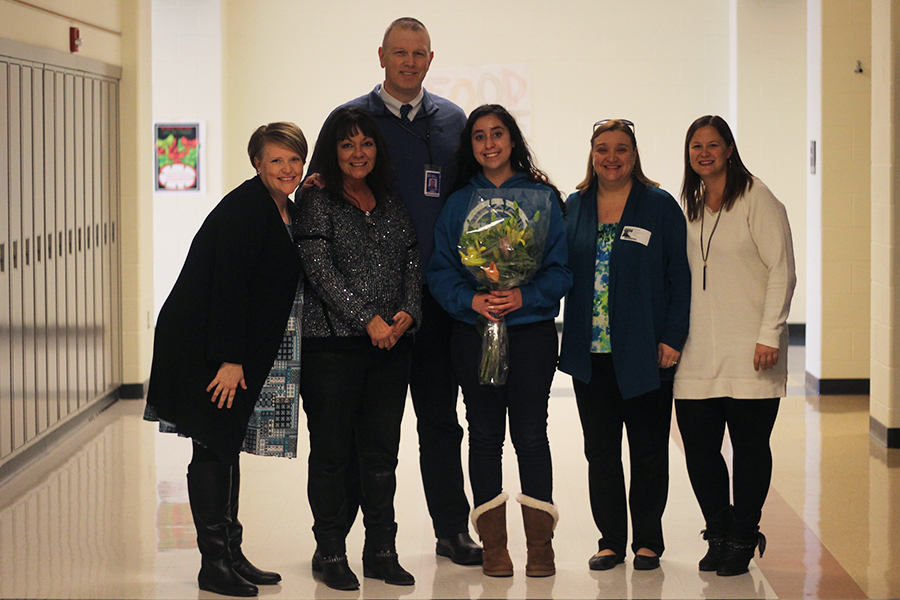 Alyssa Arreola was recently presented with official notification that she has been awarded a LIlly Scholarship! Pictured are: Nicole Raber, Robin May, Sean Begley, Alyssa Arreola, Jodi Kateiva, and Brynn Denton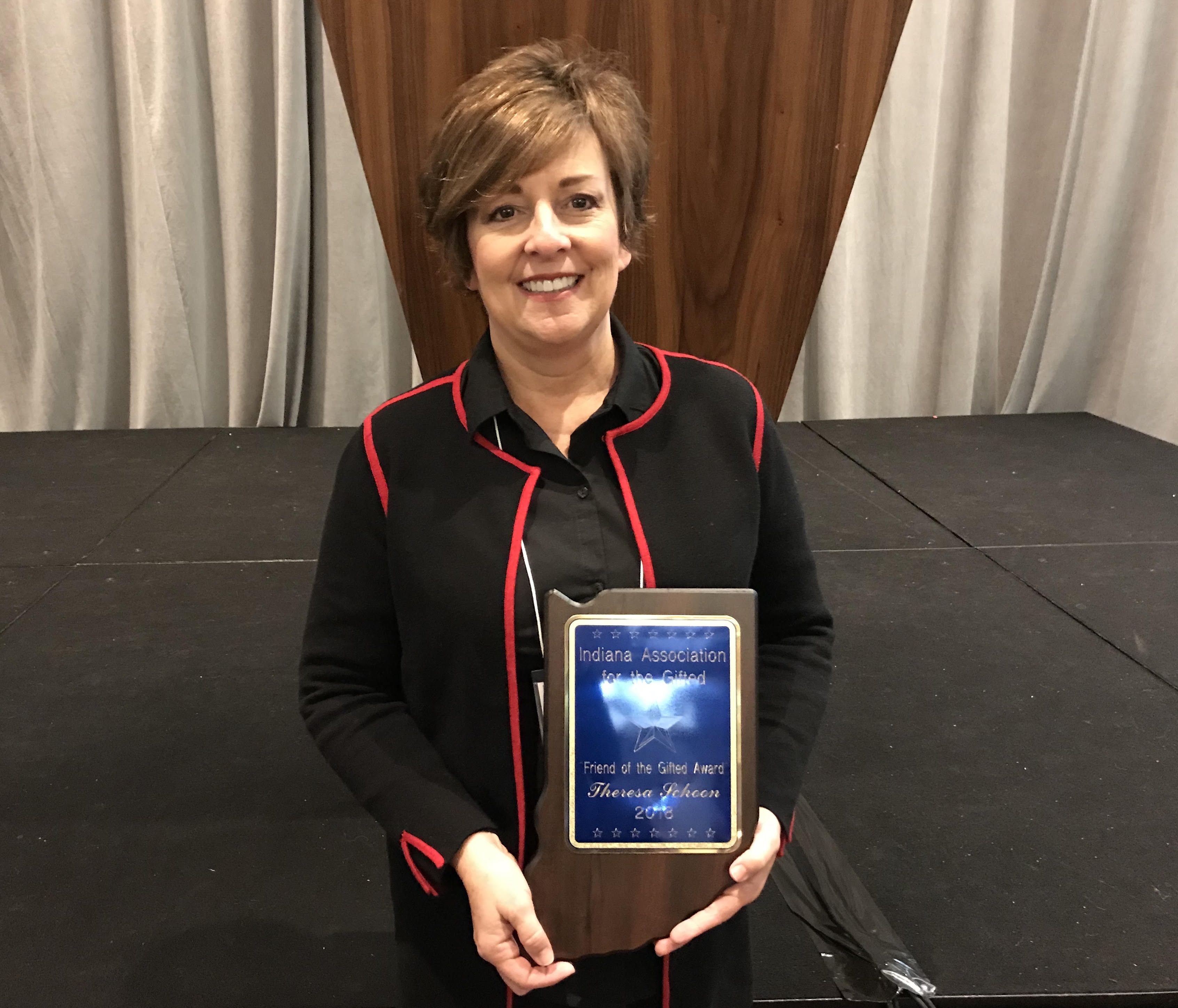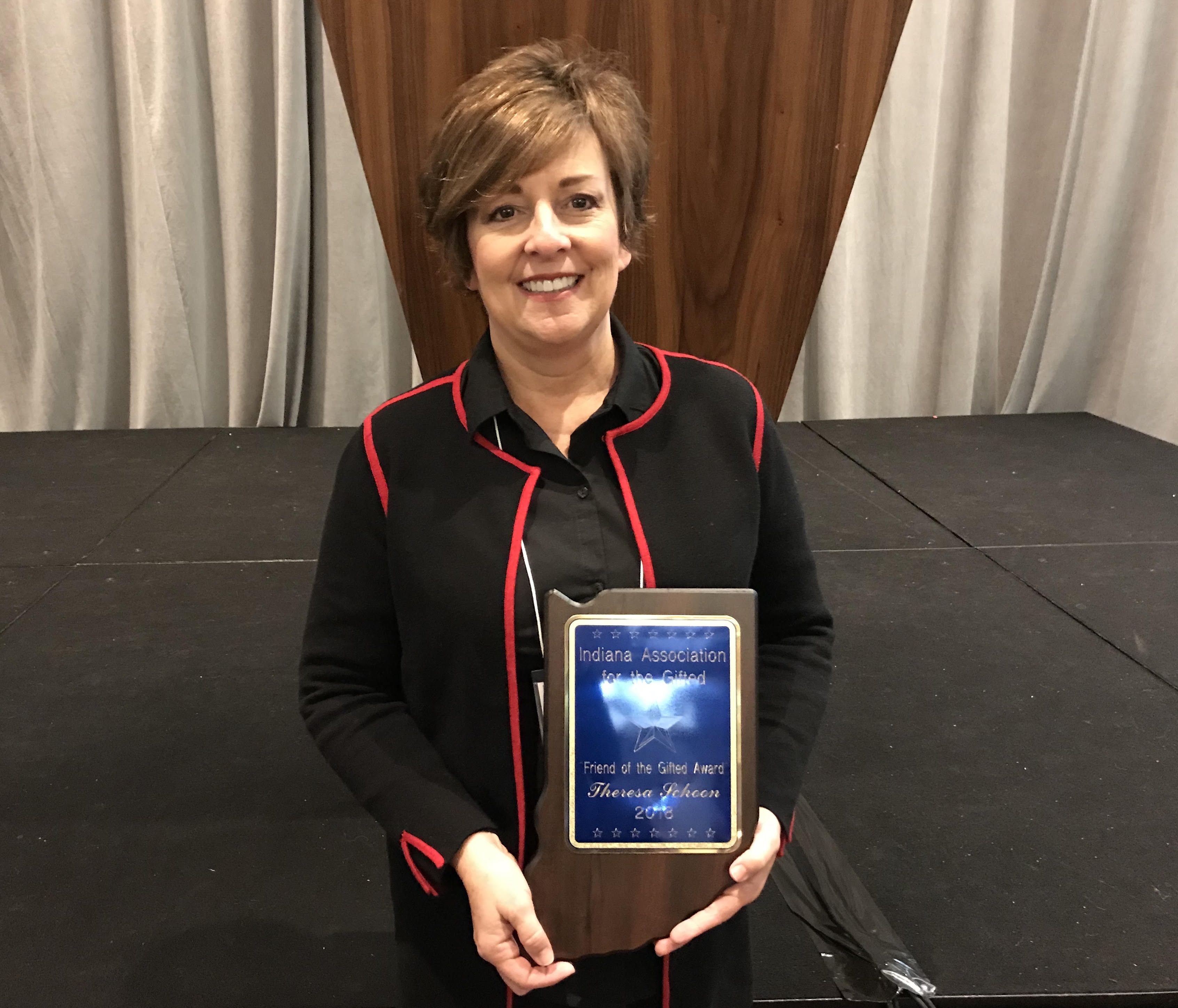 Congratulations to Theresa Schoon, Director of Primary Education, who was recently honored with the 2018 Friend of the Gifted Award from the Indiana Association of the Gifted. The award was given for her dedication to the field of gifted education and the significant improvements she has made to the high ability program here at Lake Central.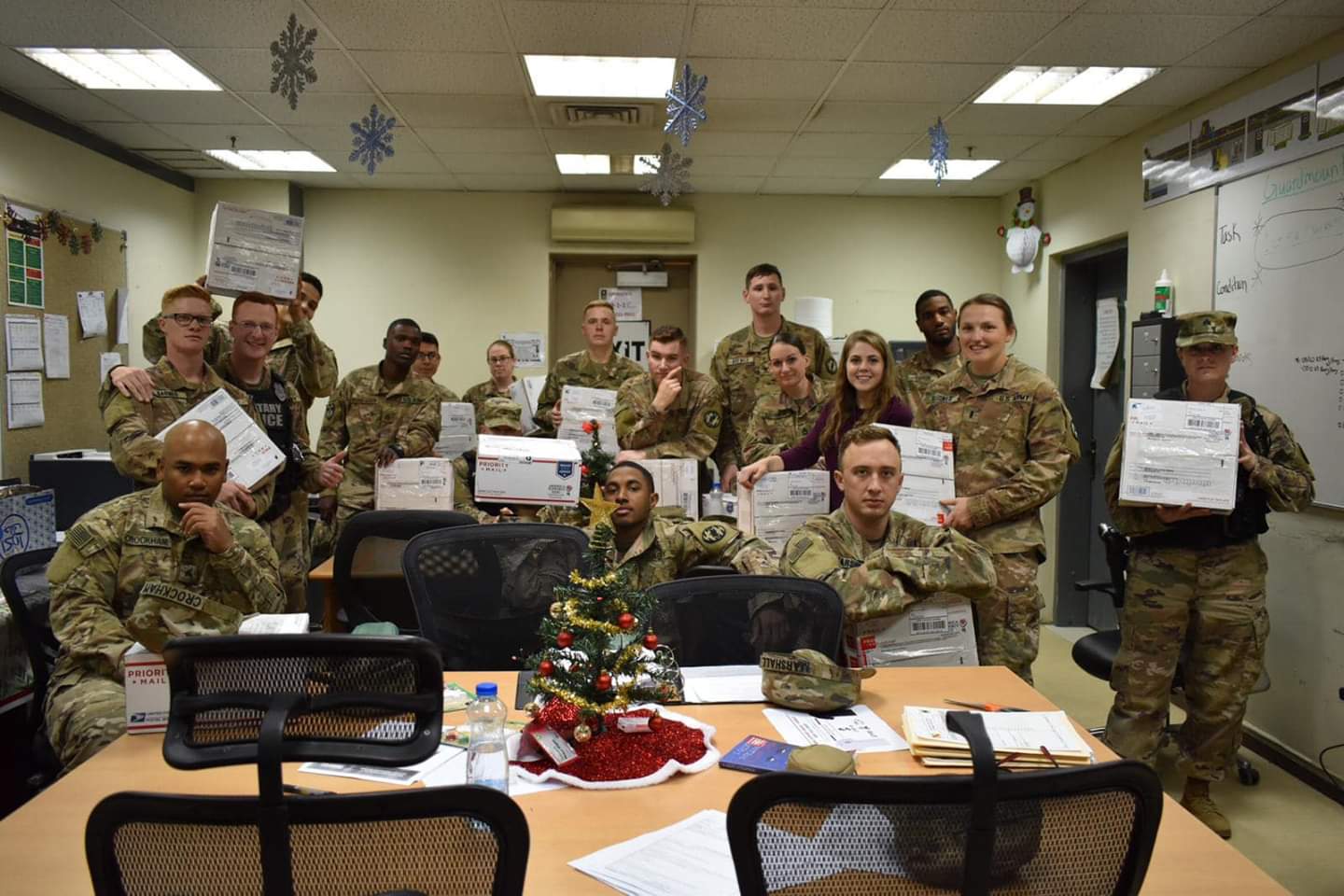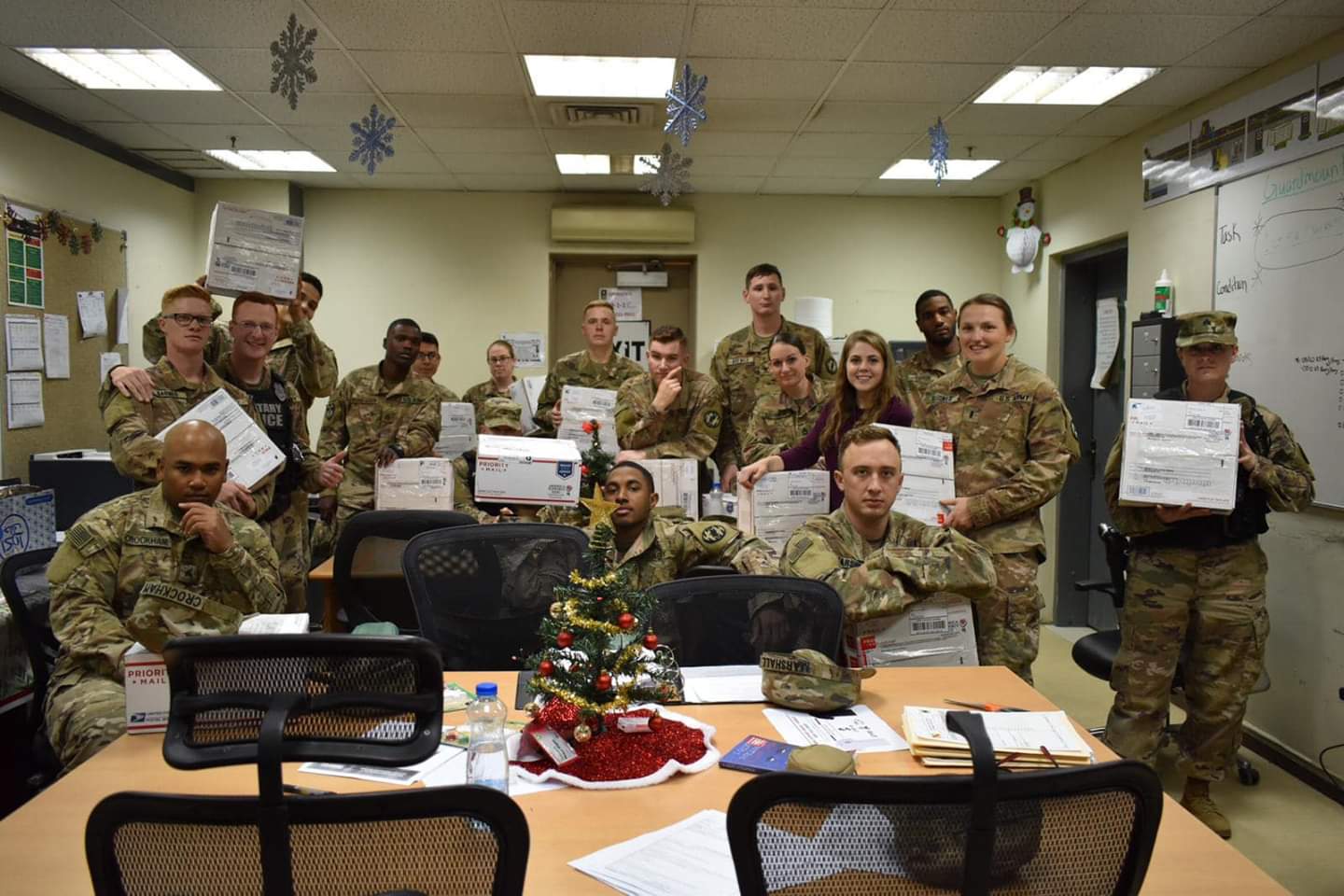 Thank you to Protsman Principal, Mrs. Sapyta, her student council sponsors Melissa Dillard and Cole DeVries and their student council members for sending care packages to our local service men and women who cannot be home for the holidays!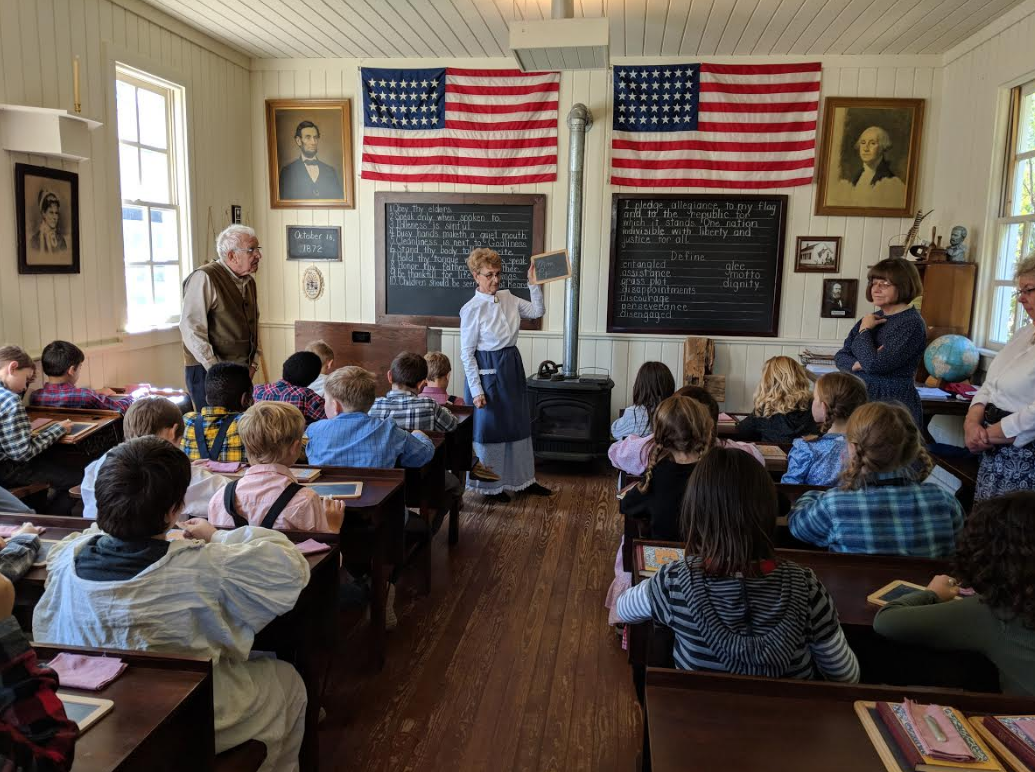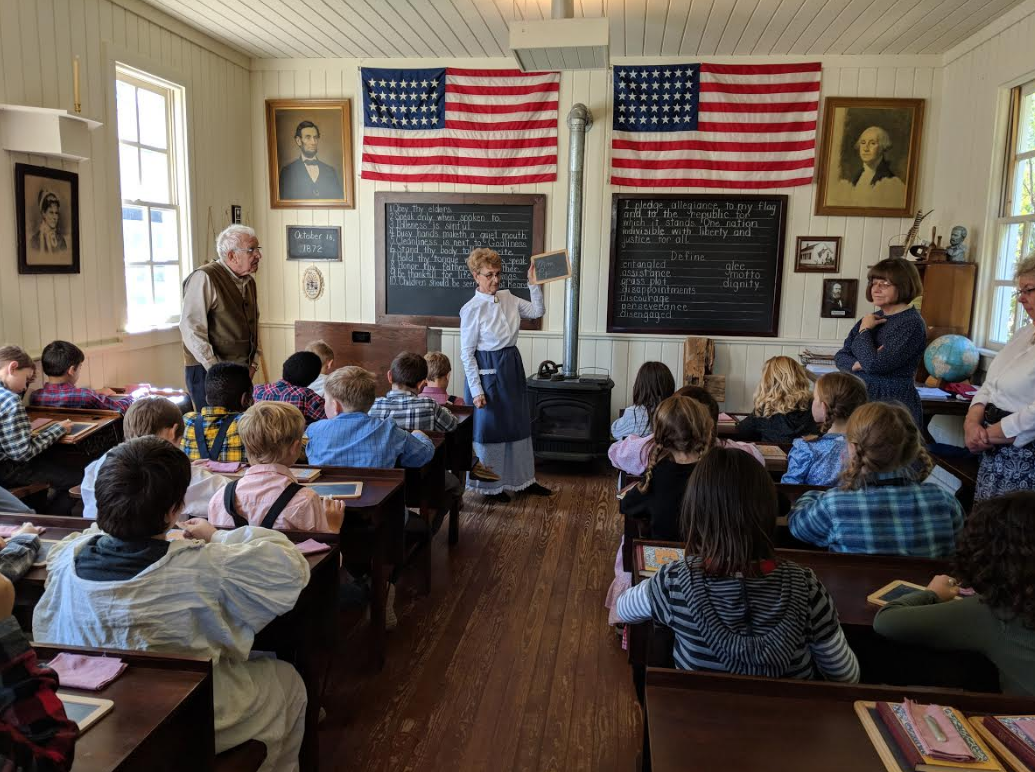 Homan 4th graders stepped back in time to experience what a typical school day for a local pioneer child would have been like in 1872. Instructing the students were former LC employees Marge Woldt and Dave Andrew and Sandi Sidock.