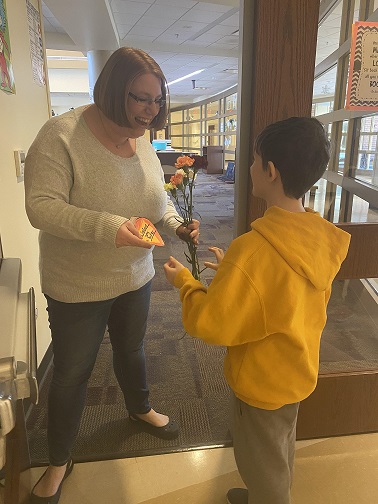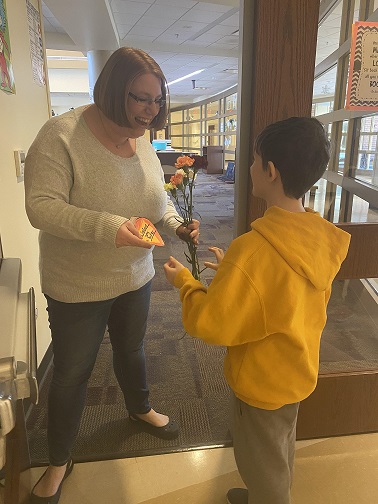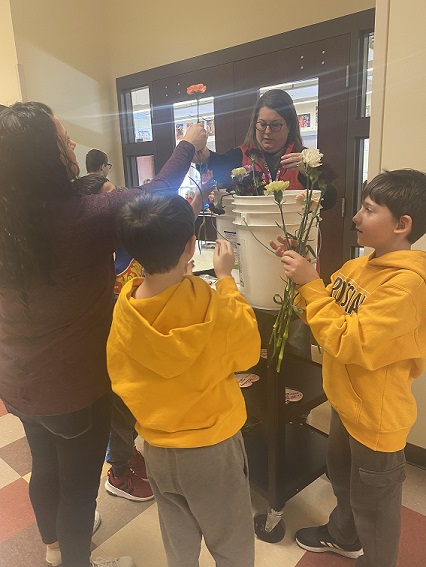 As part of their fundraiser for Special Olympics Indiana, Protsman students deliver flowers to staff!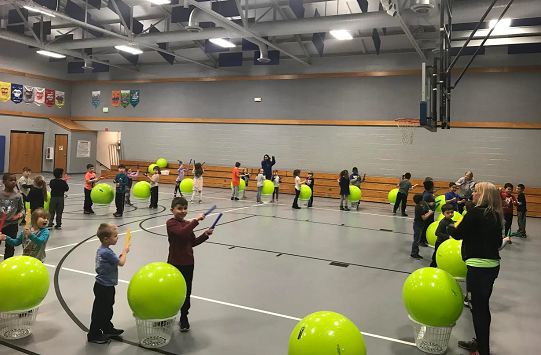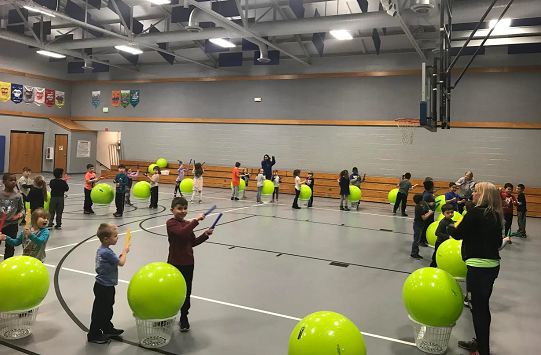 Homan kindergarten students and first grade students doing fitness drumming as part of their music and PE classes.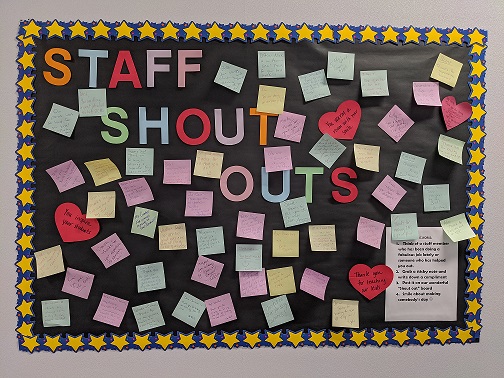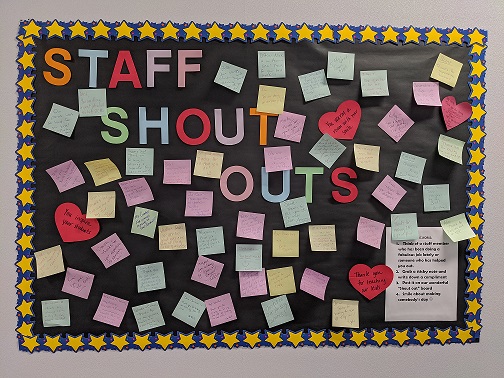 Clark Middle School's new "Staff Shout Out" board has become a huge success. Staff members are encouraged to leave a note of appreciation or kind words to other staff members.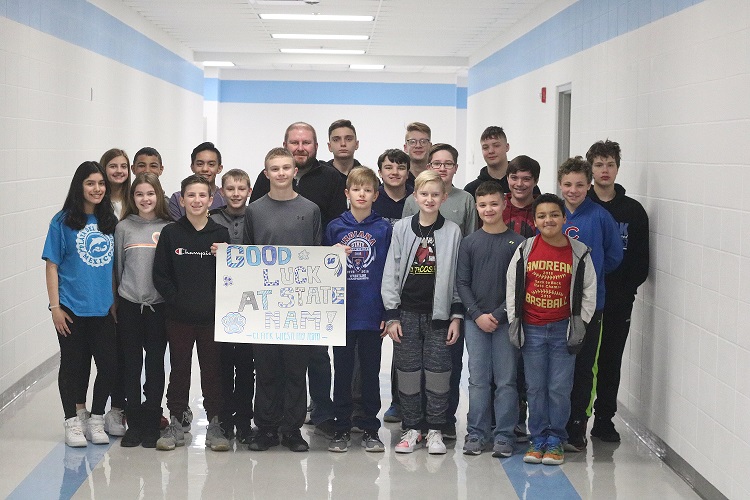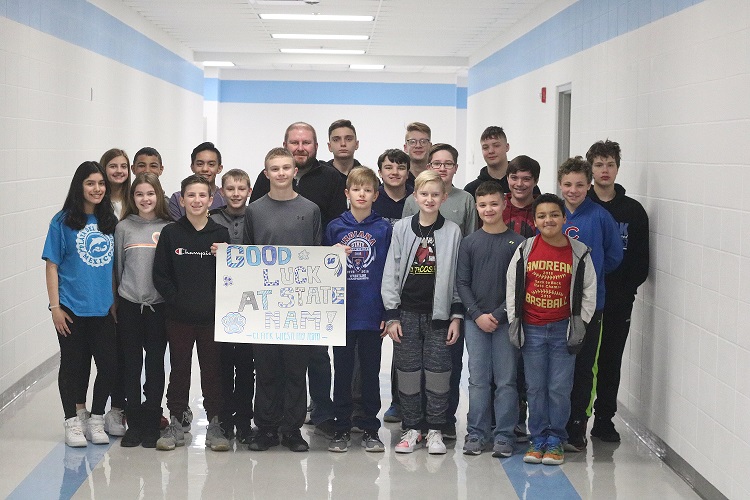 CMS wrestlers support a former CMS wrestler in the State contest. Go Nam!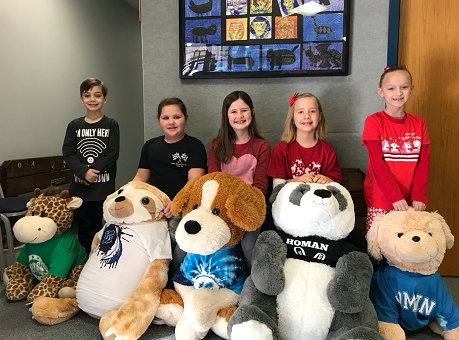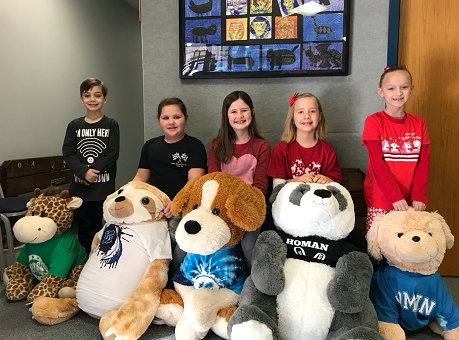 Homan's Student Council hosted a Valentine's raffle to raise money for Treasured Friends Animal Rescue and here are the winners!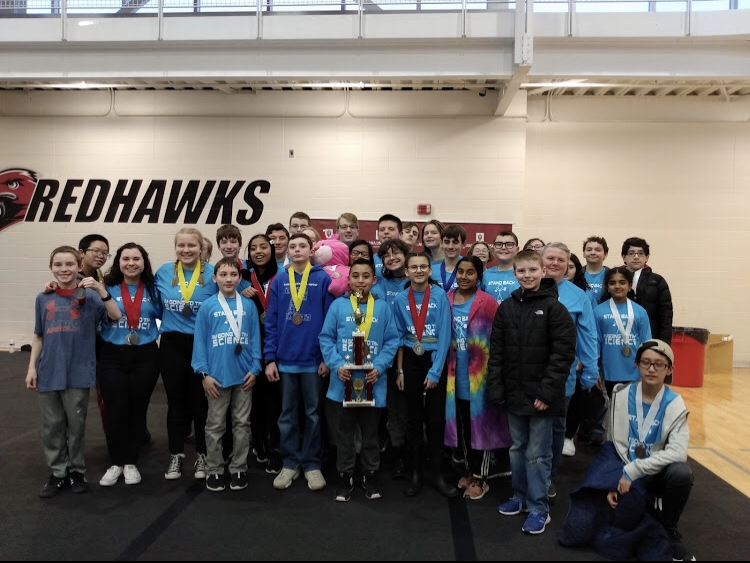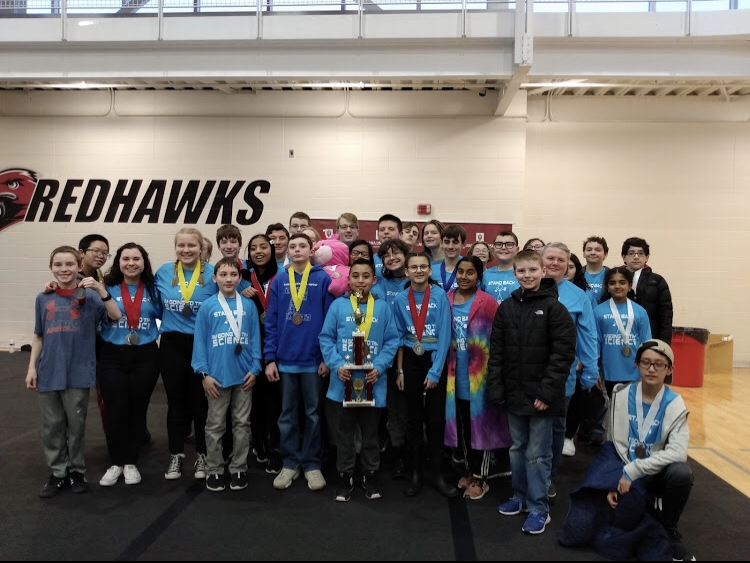 Kahler's Science Olympiad team finished 3rd place in regionals, qualifying for state in March.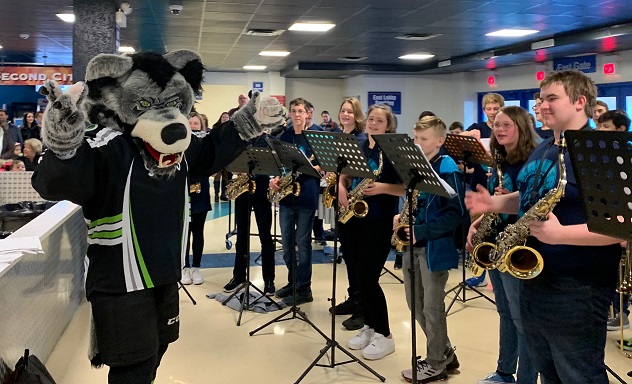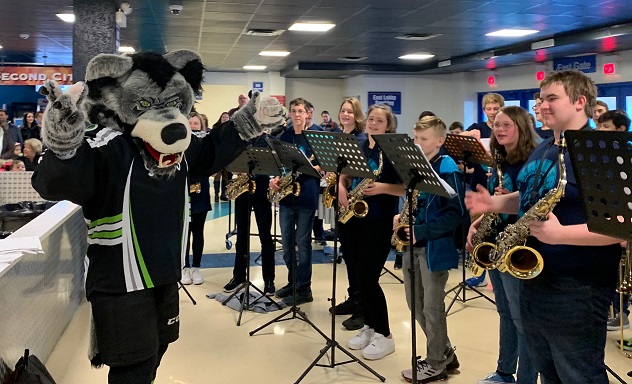 The Kahler Middle School Jazz Band prepares to be directed by the team mascot prior to performing at the Chicago Wolves hockey game on Sunday, February 16, 2020.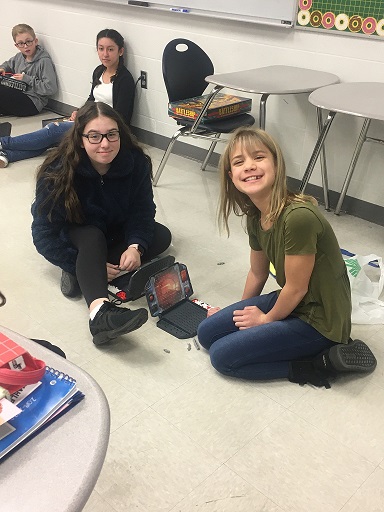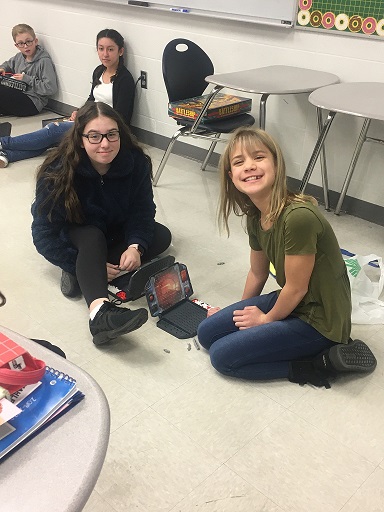 Students in Mrs. Harstad's math class play battleship to help with learning about coordinate grids.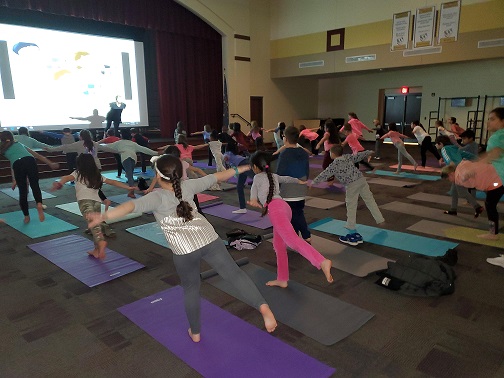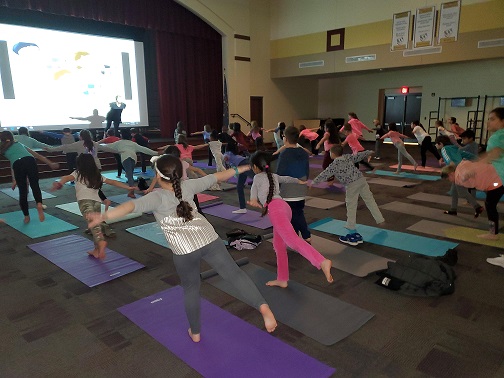 On Thursday, February 6th, 54 Protsman students participated in 'Yoga Club" under the guidance of their teachers!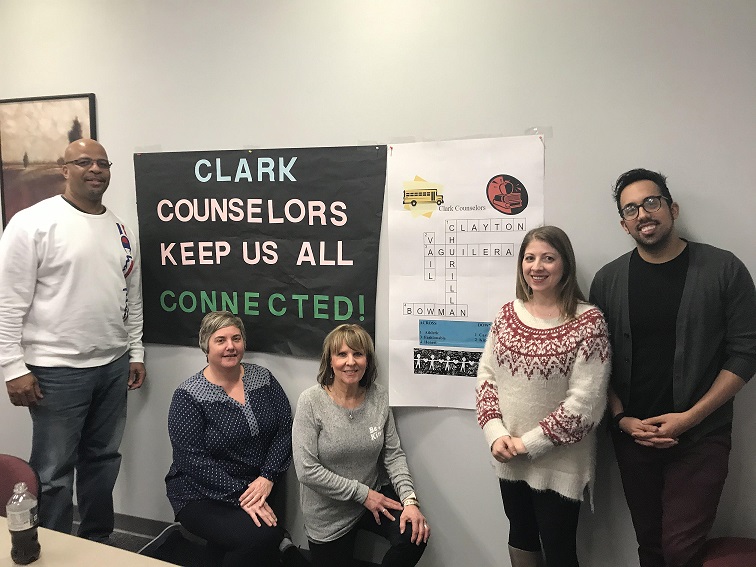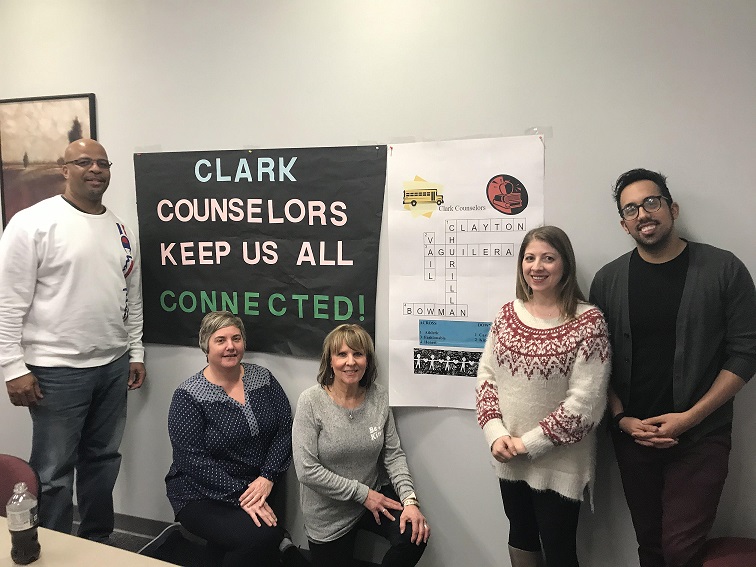 Clark staff members treated their counseling group to lunch as a way to say thanks during National Counselors Week 2020.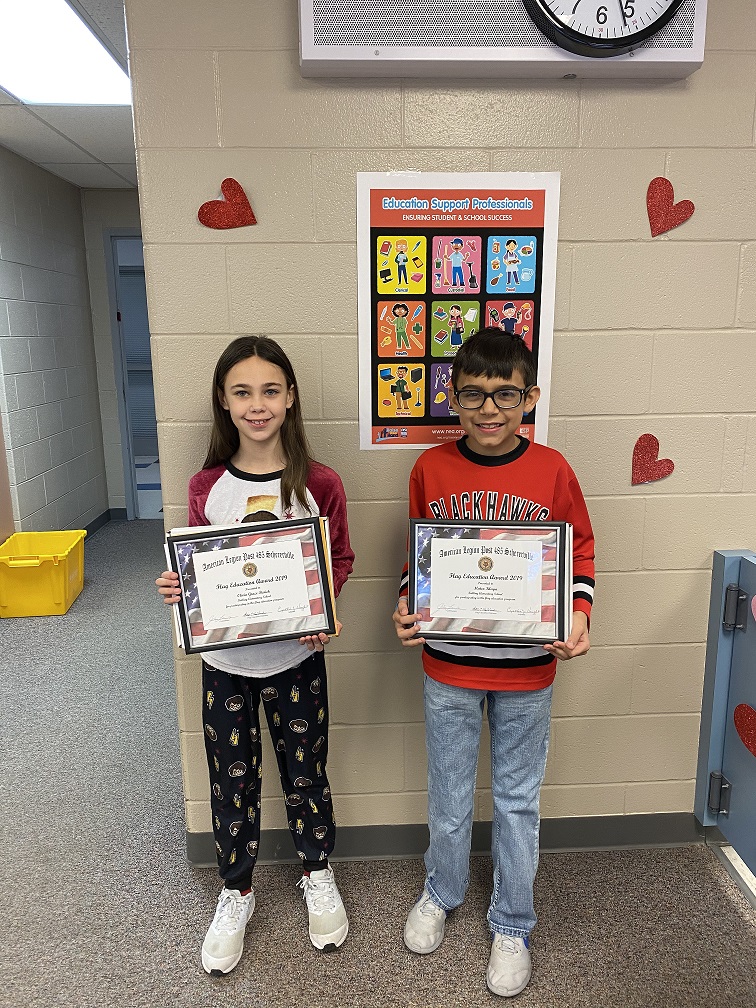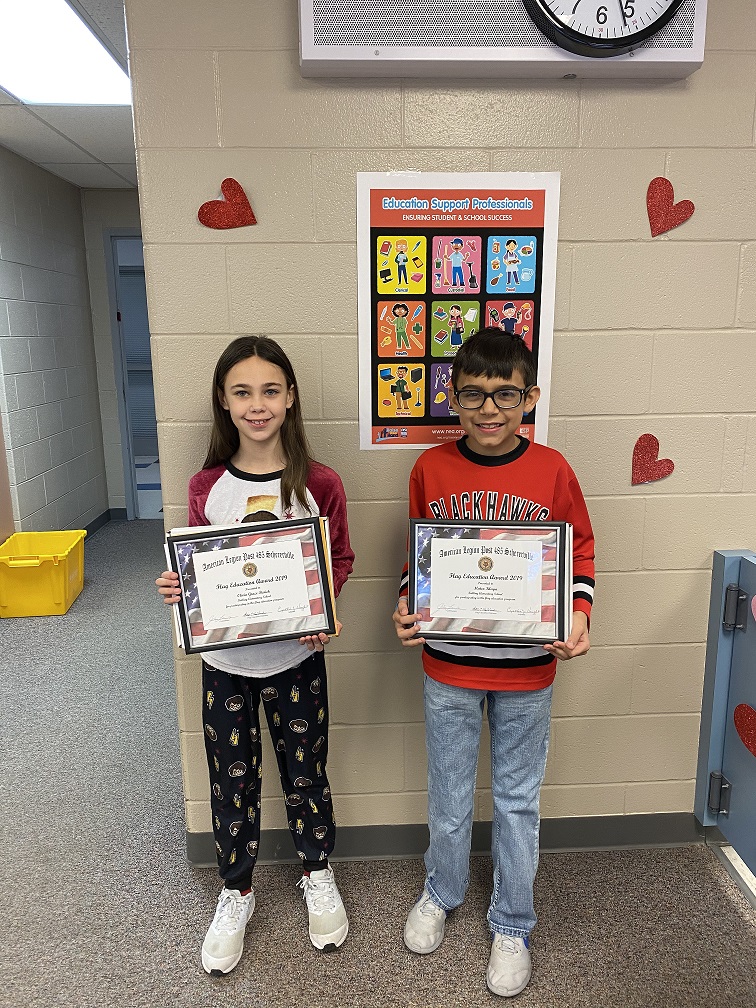 Olivia Barsich and Mateo Kluga are the Kolling Winners of the American Legion Flag Essay Contest.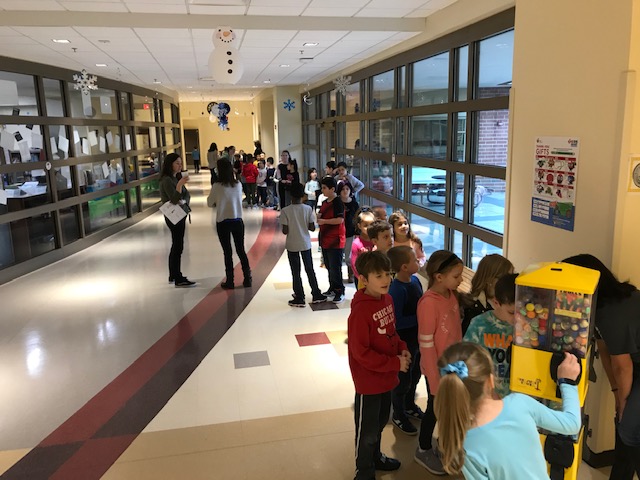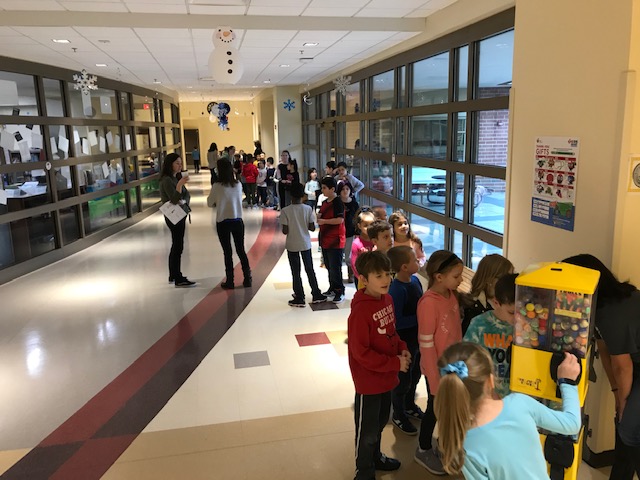 Protsman students share with Ms. Morales exactly what they have done to earn their Super Student Token before cashing it in at the Super Student Token Tower!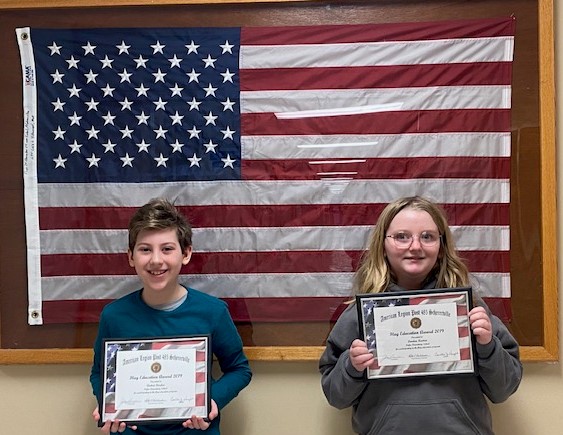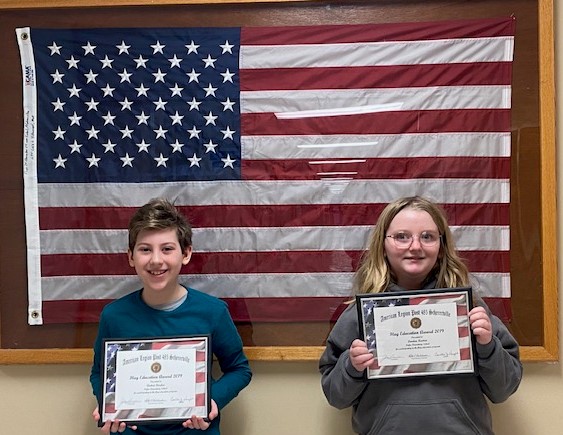 Fourth grade students, Andrei Dordea and London Keaton received a certificate and an American Flag that was flown over the Capitol Building in Washington DC on January 14th. They were awarded this honor by the American Legion Flag Education class they participated in with their fourth grade classes.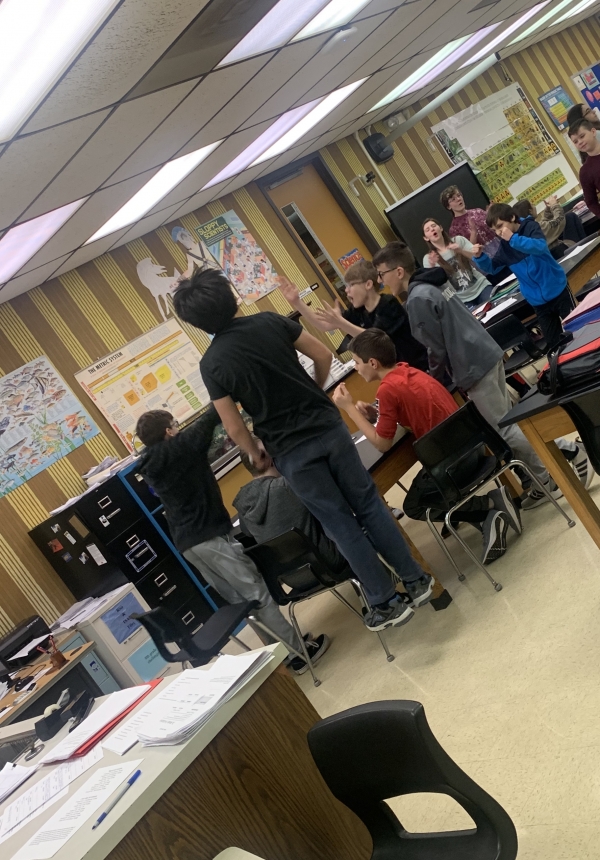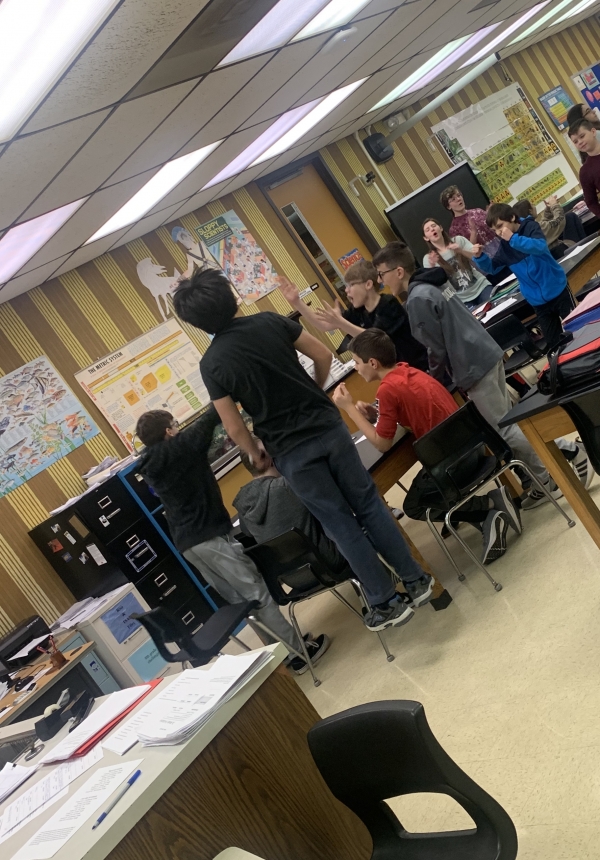 Students in Mr. Meyer's Advisory class celebrate after hearing they were class winners in the Superbowl Trivia contest at Grimmer MS.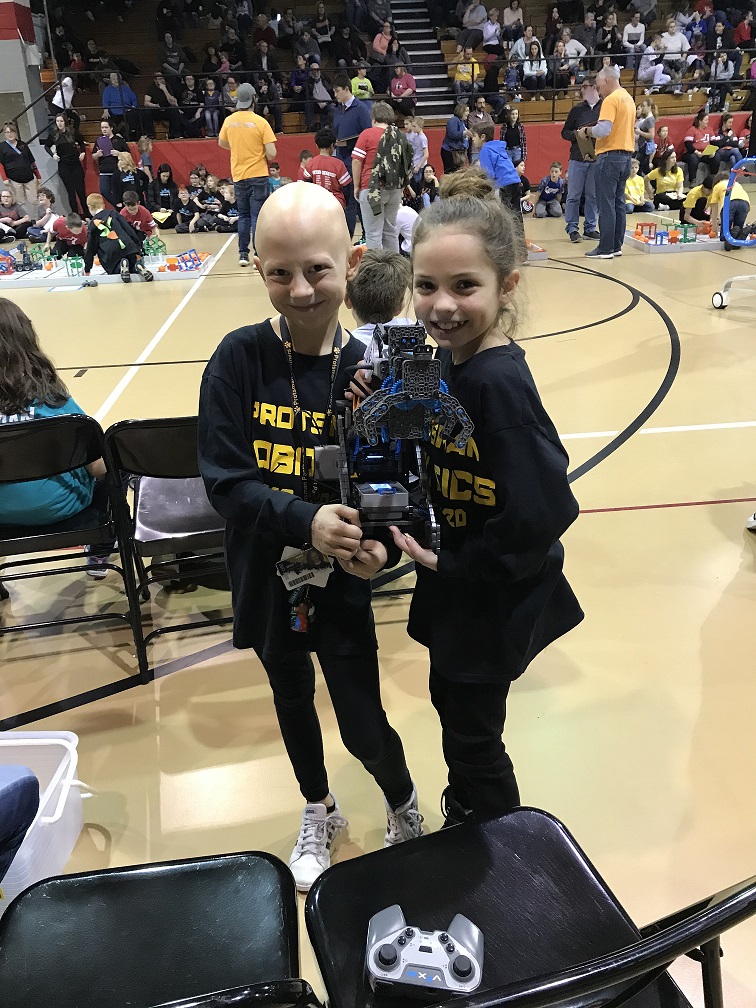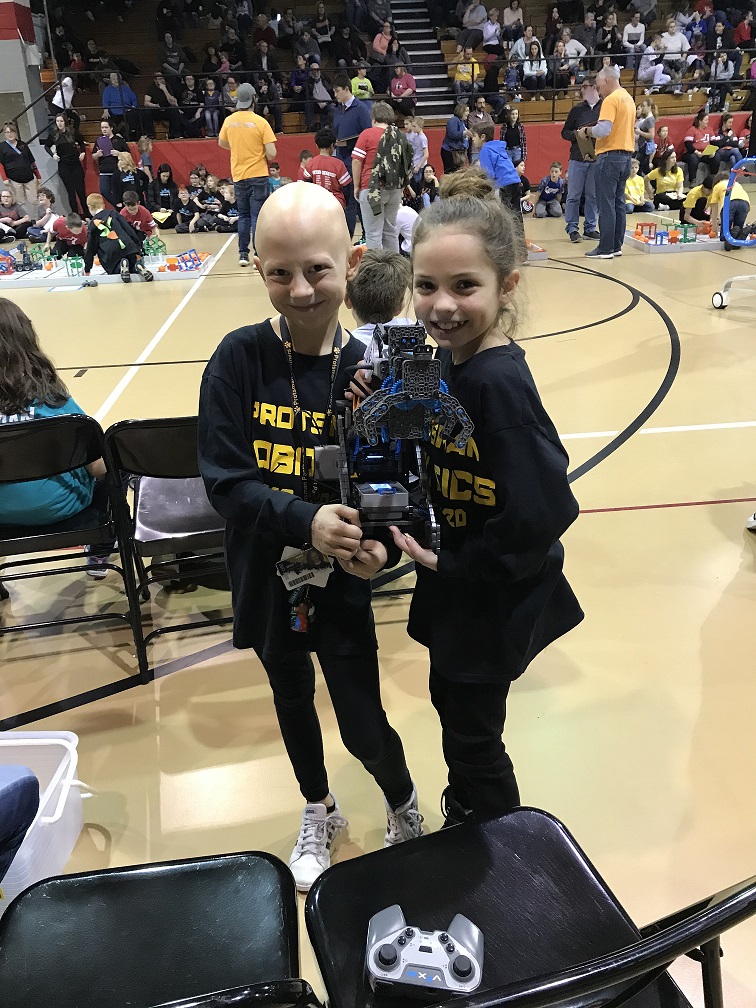 Girl Power! Protsman 3rd graders Jenna Demantes and Keri Collard shine at their Vex IQ Robotics Tournament at Portage this weekend.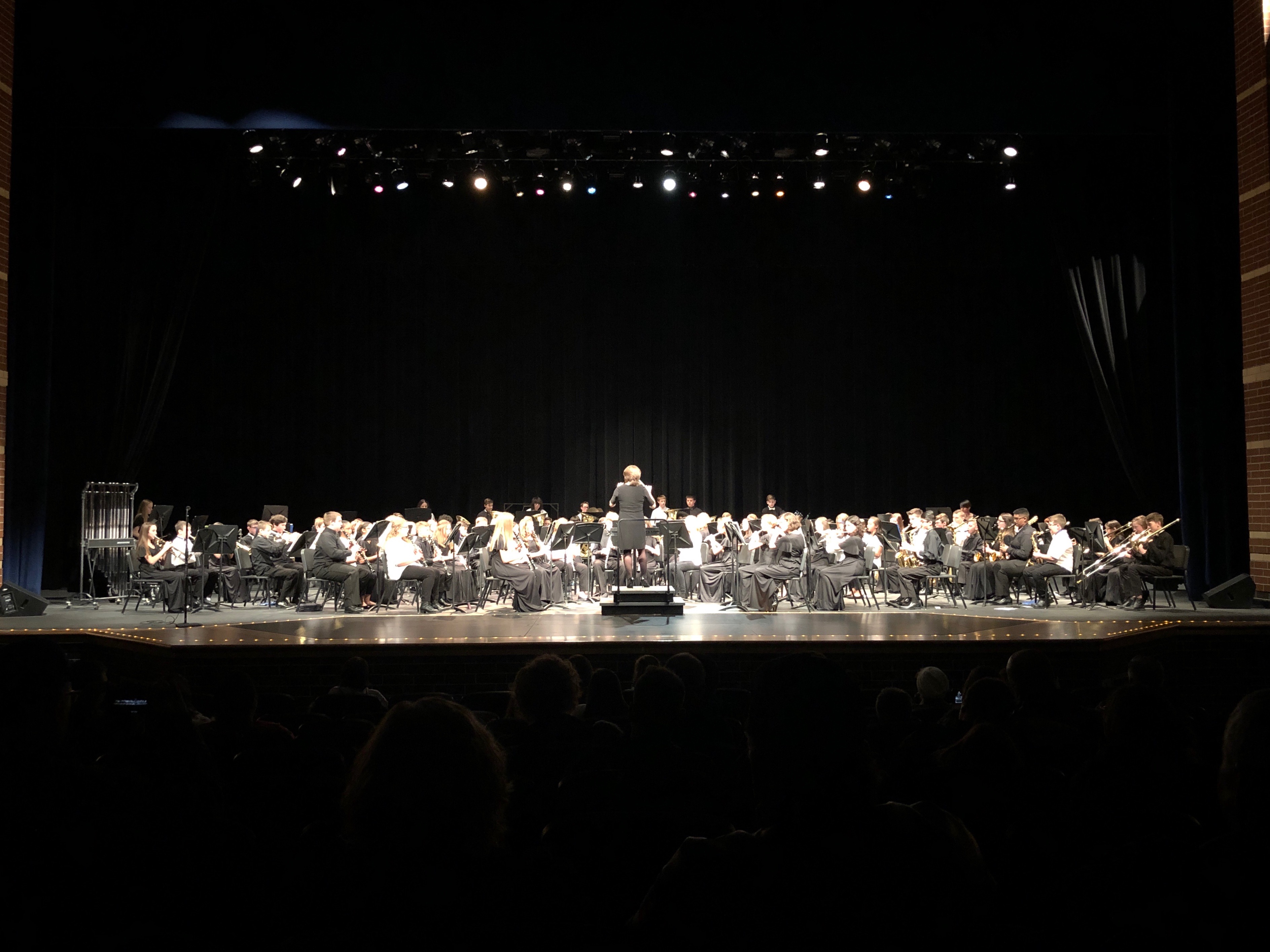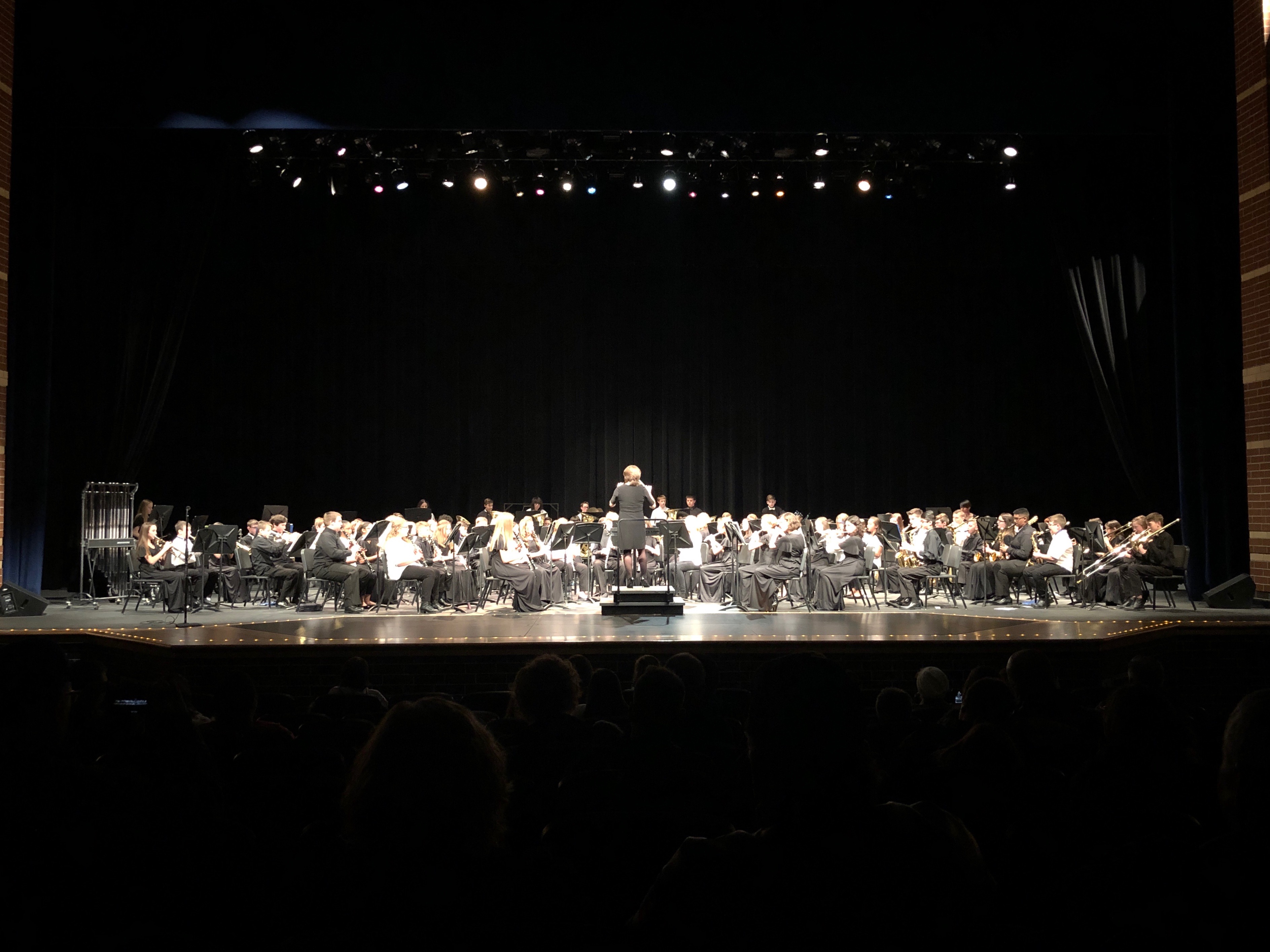 On January 18, the middle school honor band wowed the crowd with their performance of "Super Heroes R Us."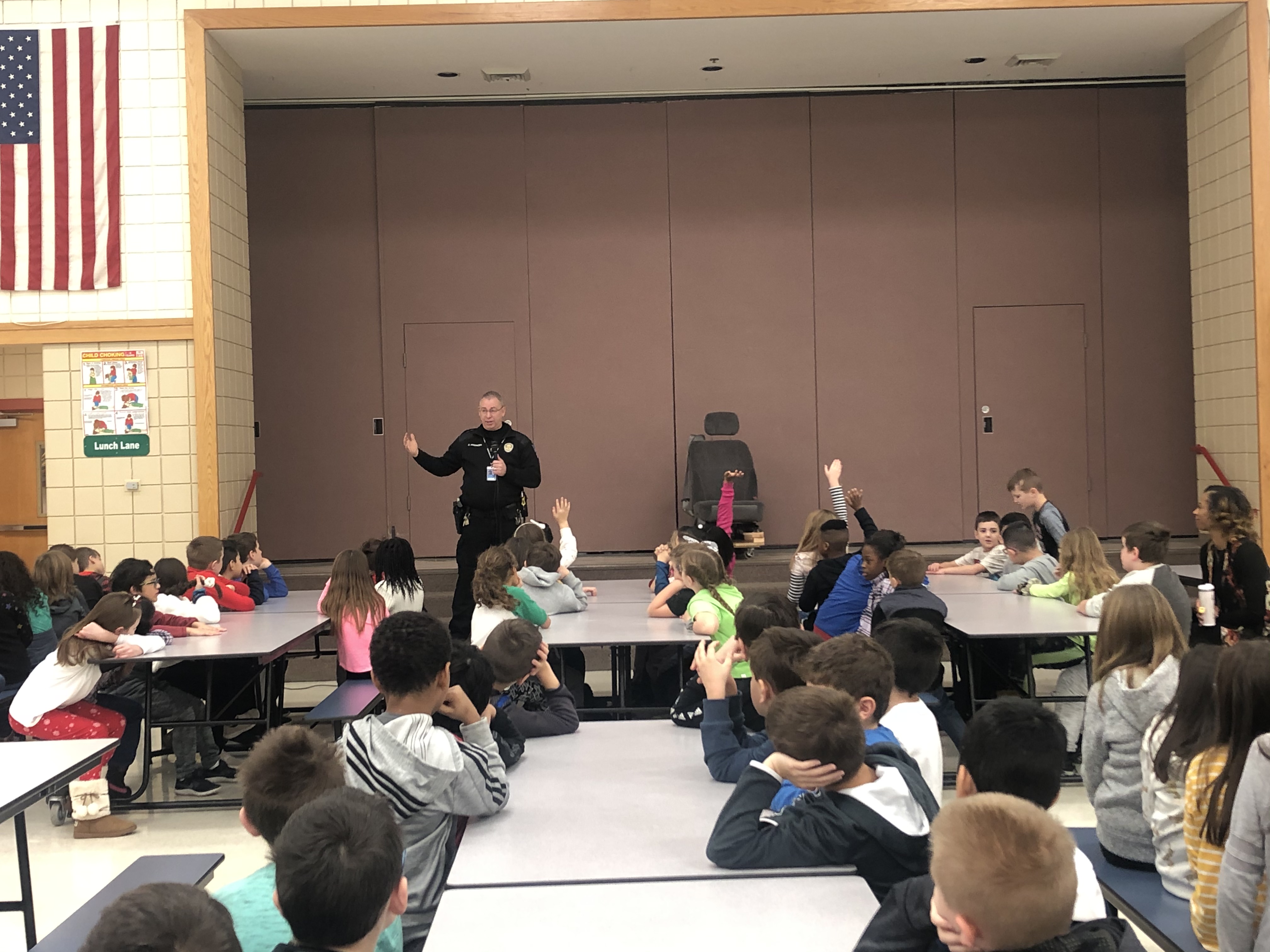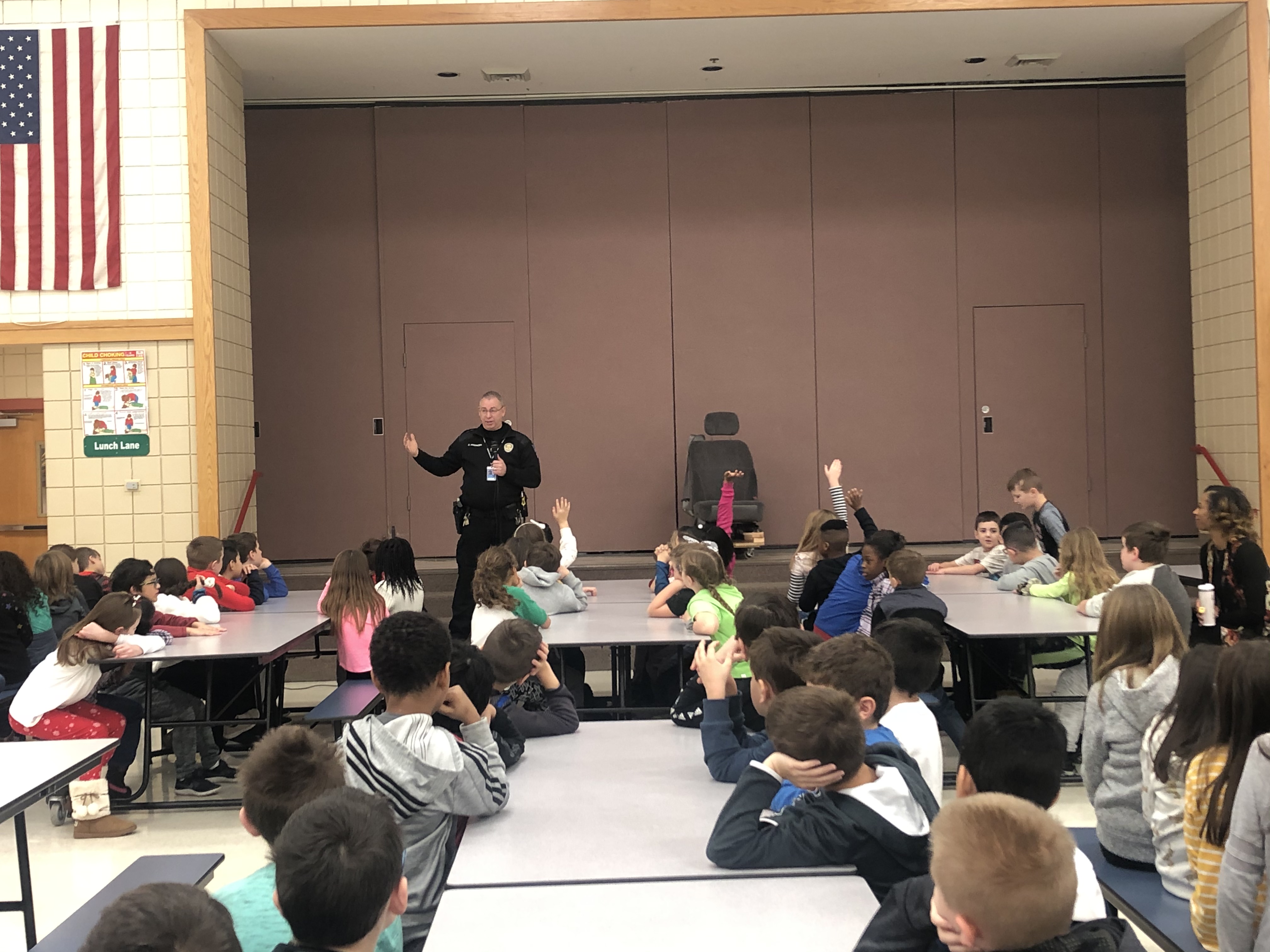 School Resource Officer Brian Kissinger teaches 3rd Grade Peifer students about Booster Seat safety.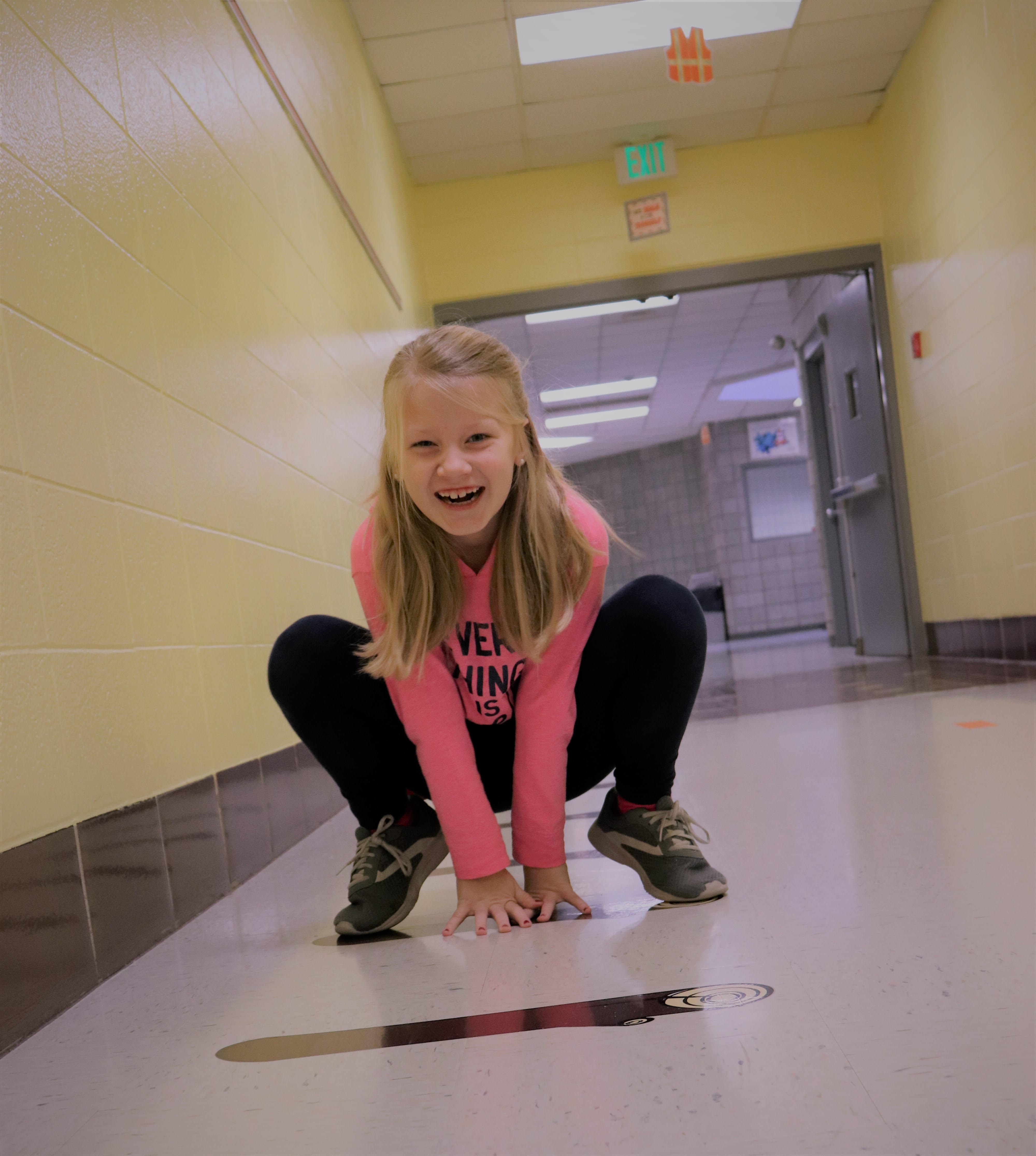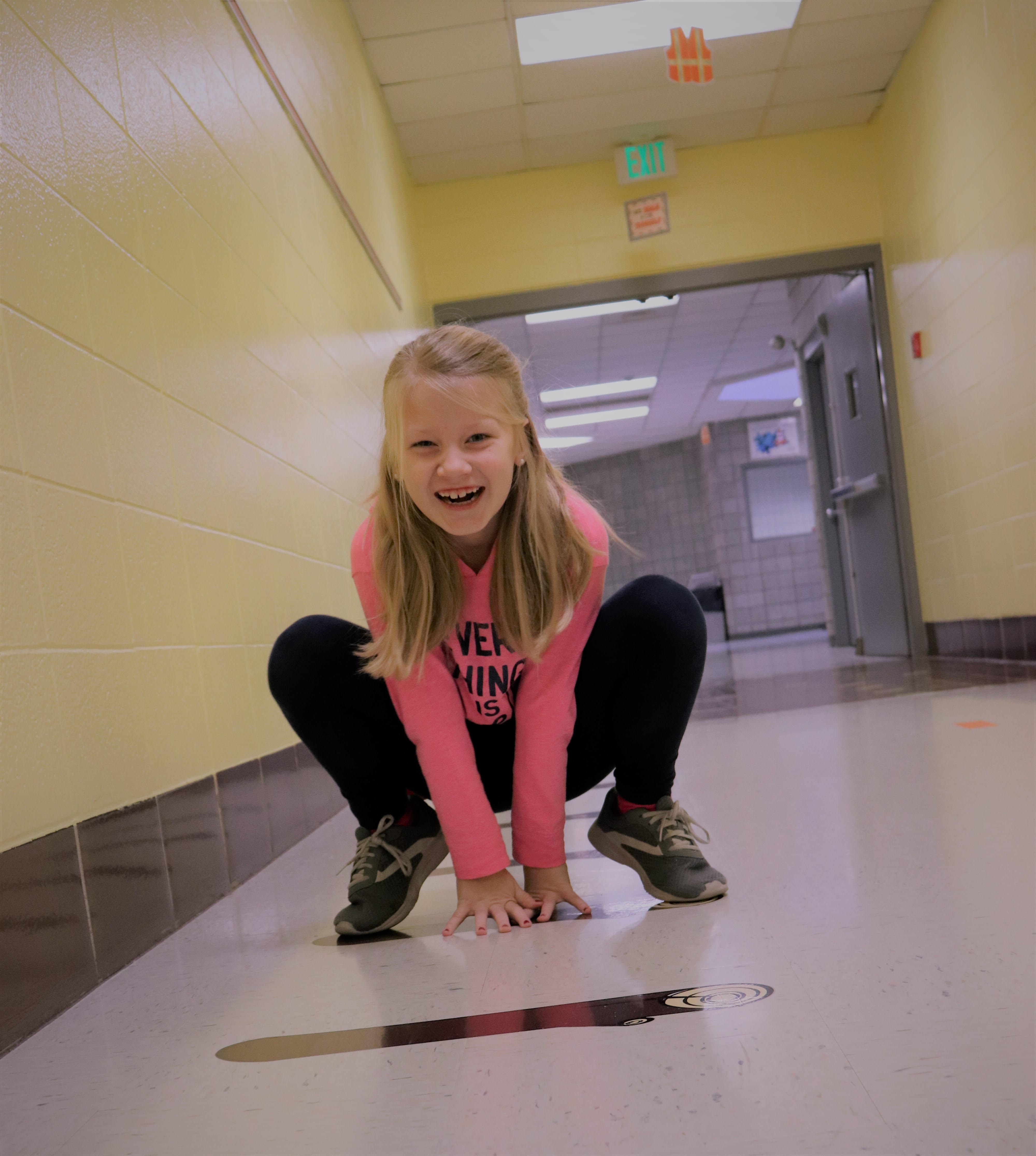 Students at Bibich Elementary enjoy the new sensory path that was added for students to use to get their wiggles out or to use as a brain break.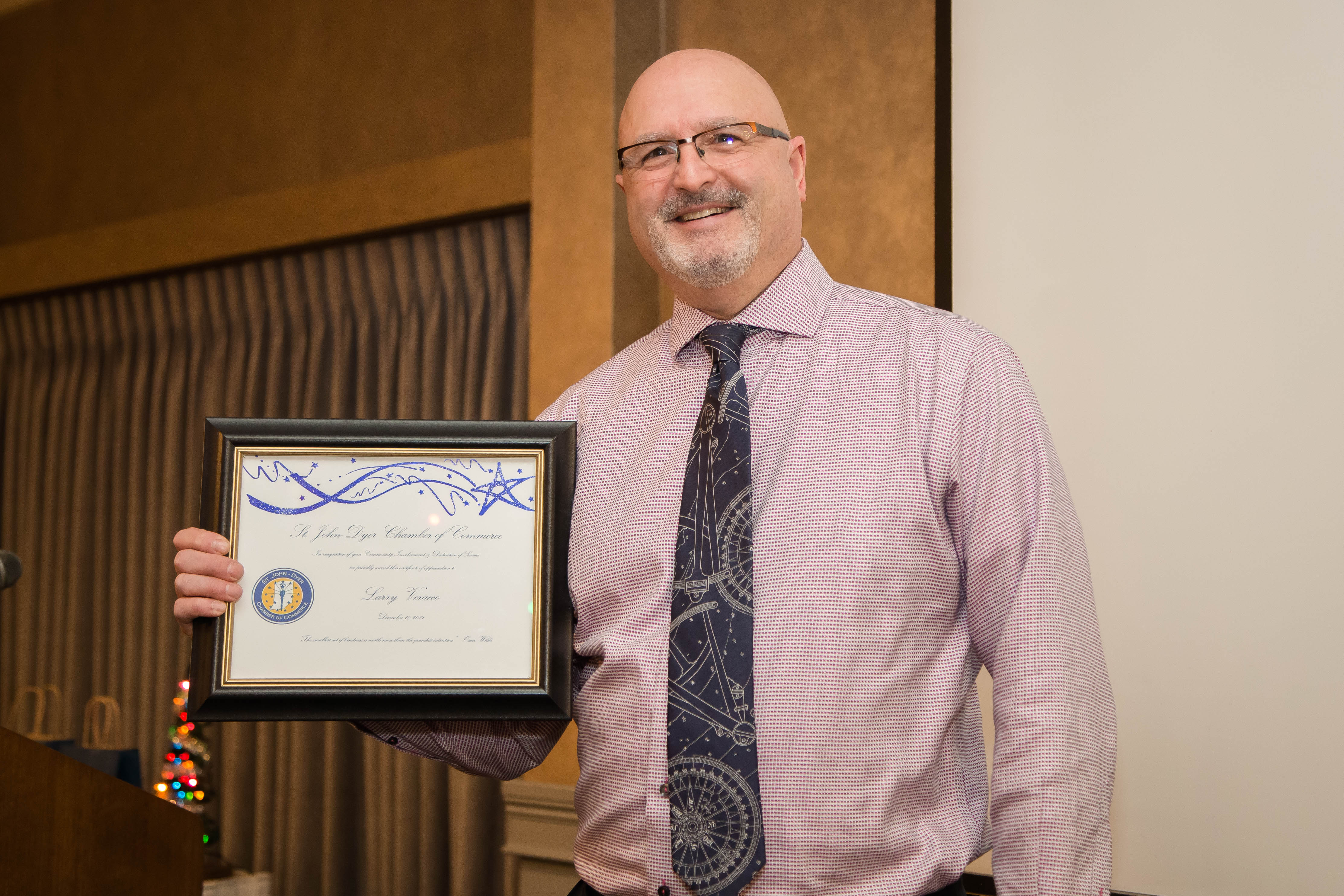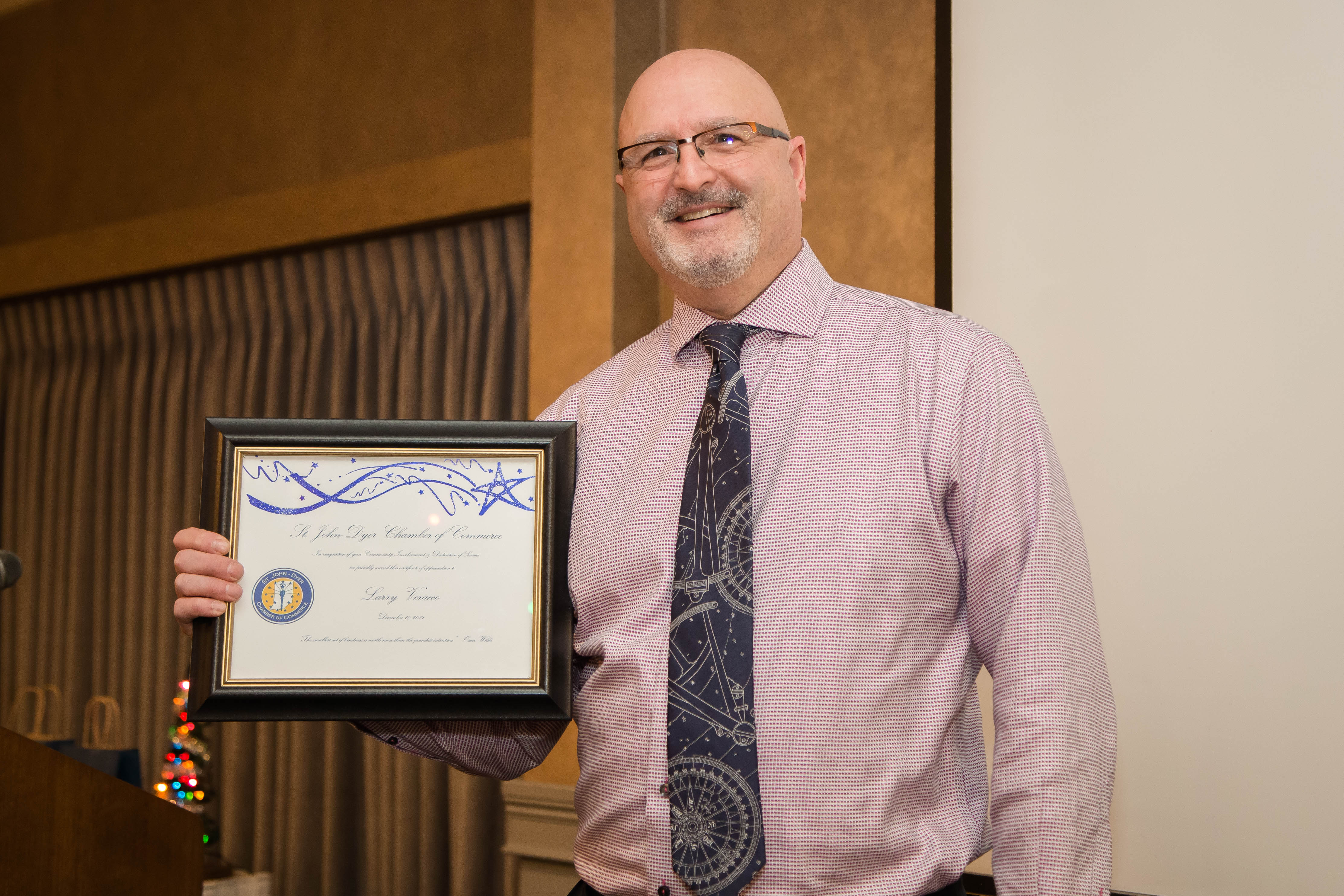 Dr. Veracco is the recipient of the St John-Dyer Chamber of Commerce Community Involvement and Dedication of Service Award.