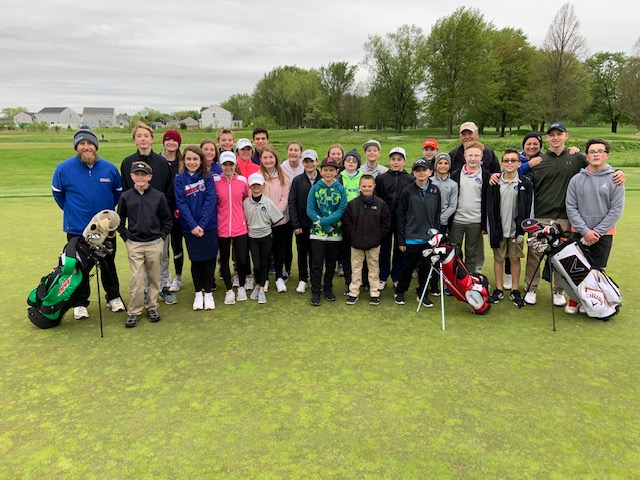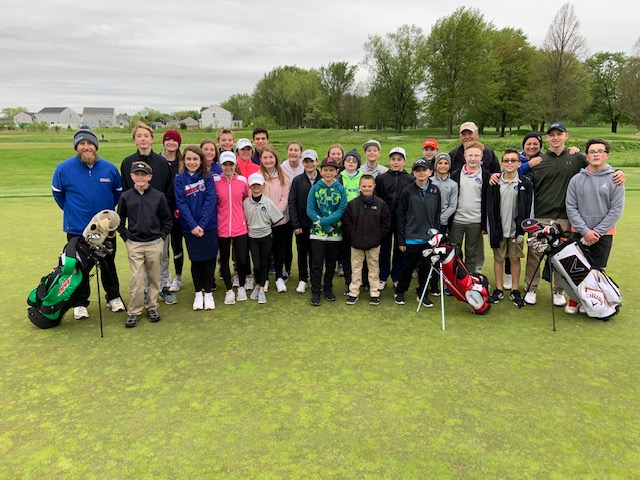 The LC Middle School Golf Camp had 28 golfers from Clark, Kahler, and Grimmer. The kids played their final round at Youche Country Club in Crown Point on May 21st. The students braved the winds and wet weather conditions to play a great final round of the season. The students were coached by Mrs. Kerry Cooper and Mr. Josh Wierzba.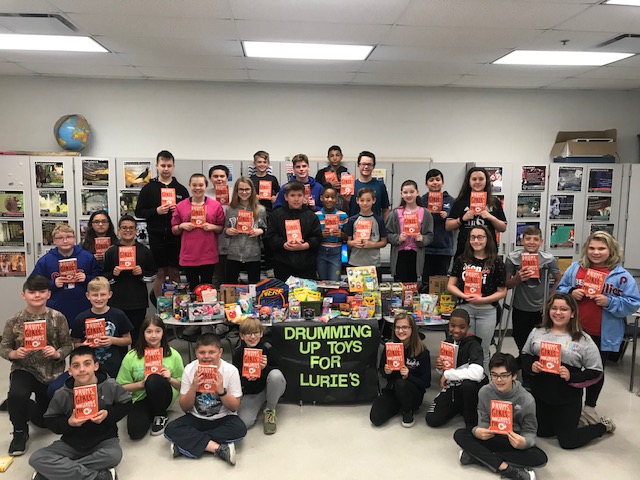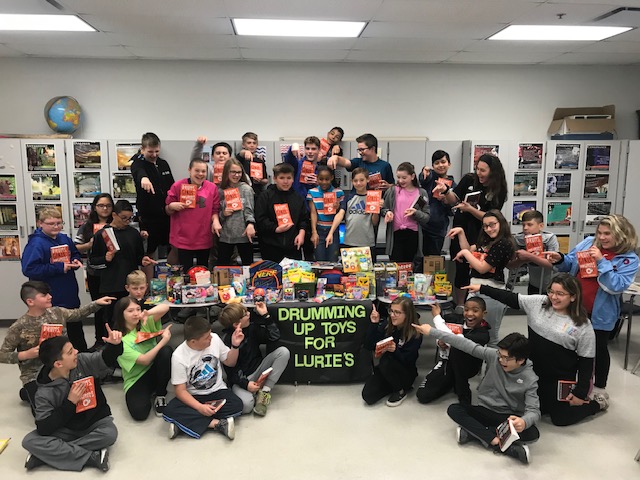 Sixth grade students at Clark Middle School just finished reading the novel Drums, Girls, and Dangerous Pie by Jordan Sonnenblick. As an extension activity to the novel, the students participated in a toy drive for Lurie Children's Hospital in Chicago. The students were able to collect over 150 items for the children of Lurie's!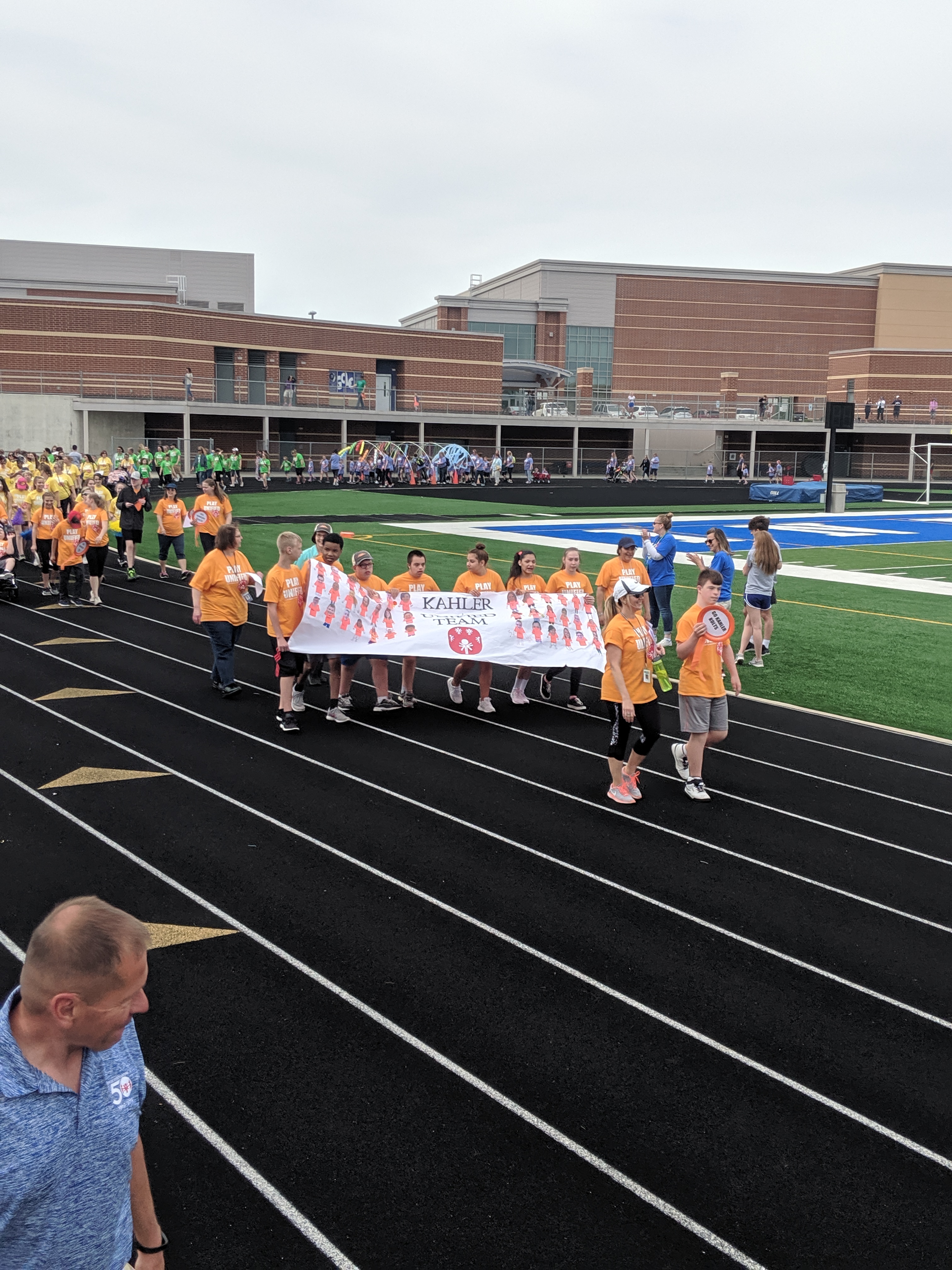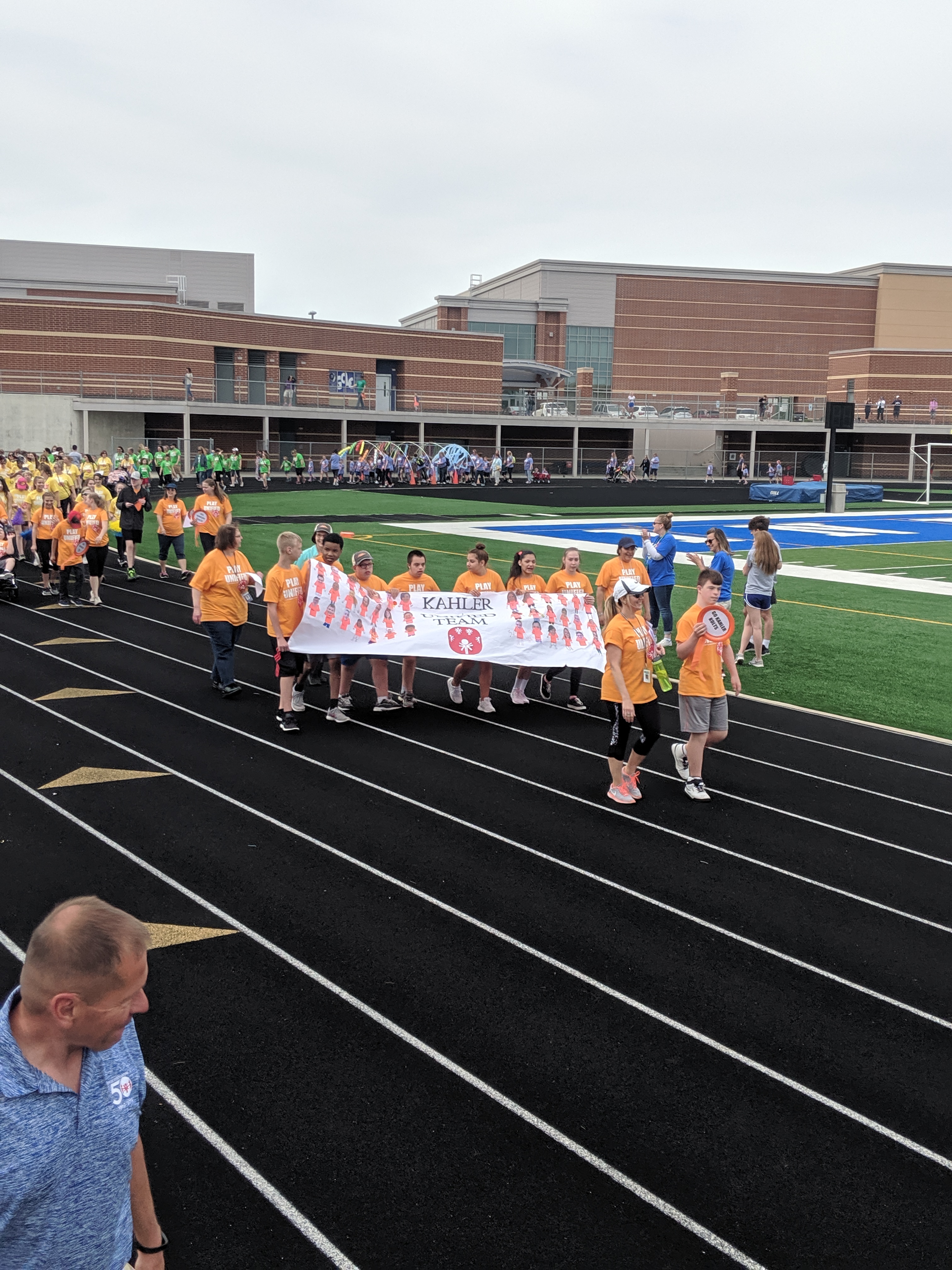 Student athletes parade around the track prior to the beginning of Lake Central's Second Annual Unified Game Day!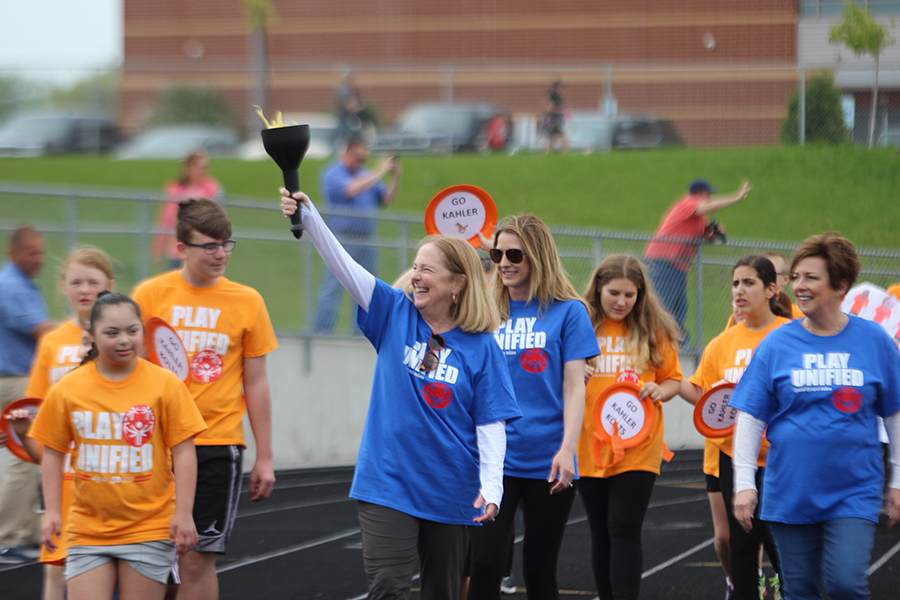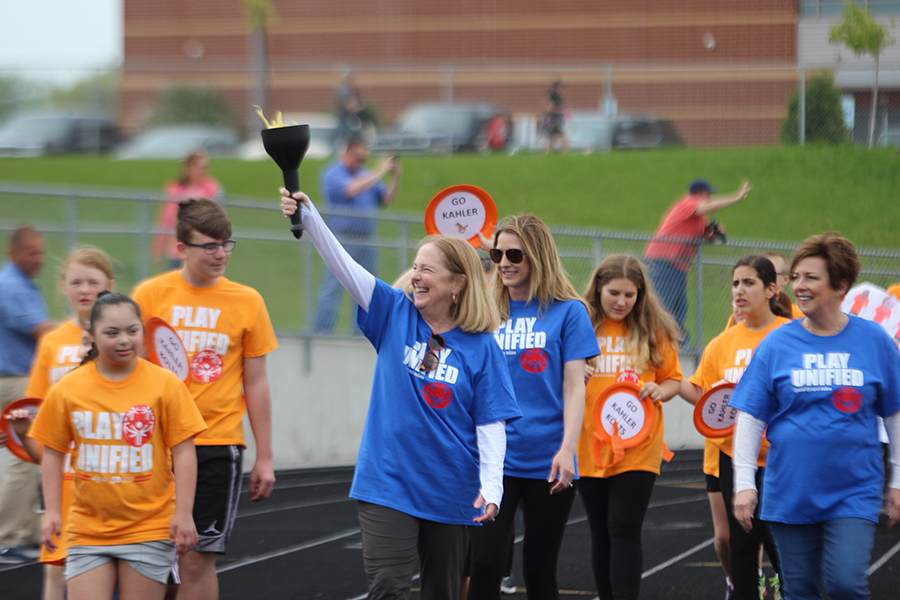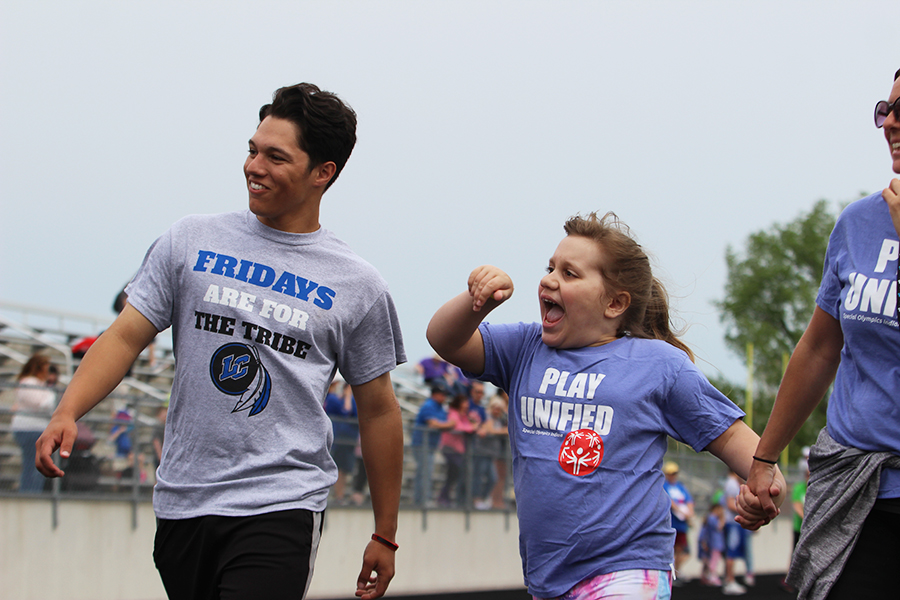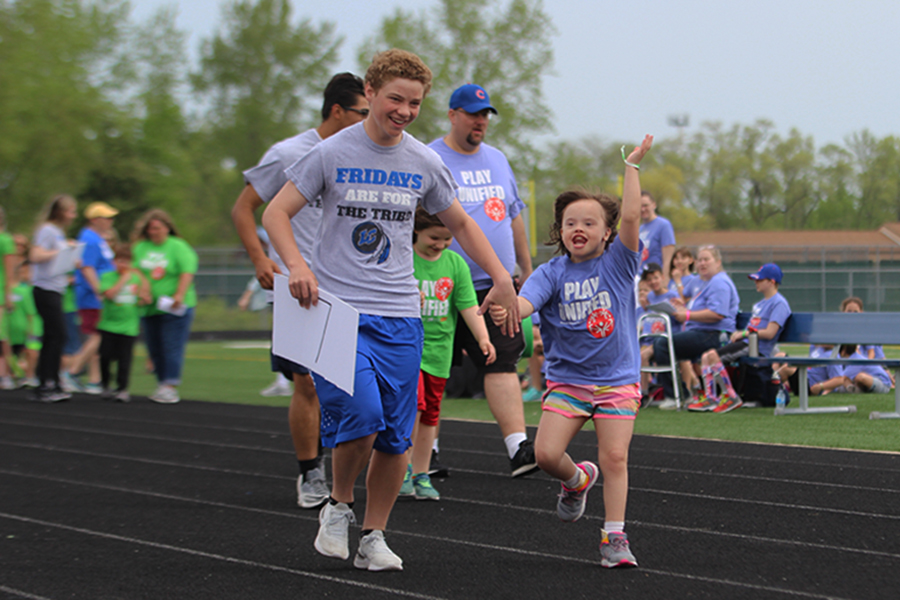 Unified Game Day was held on Thursday, May 16. Students along with their HS peer mentors all enjoyed the track activities.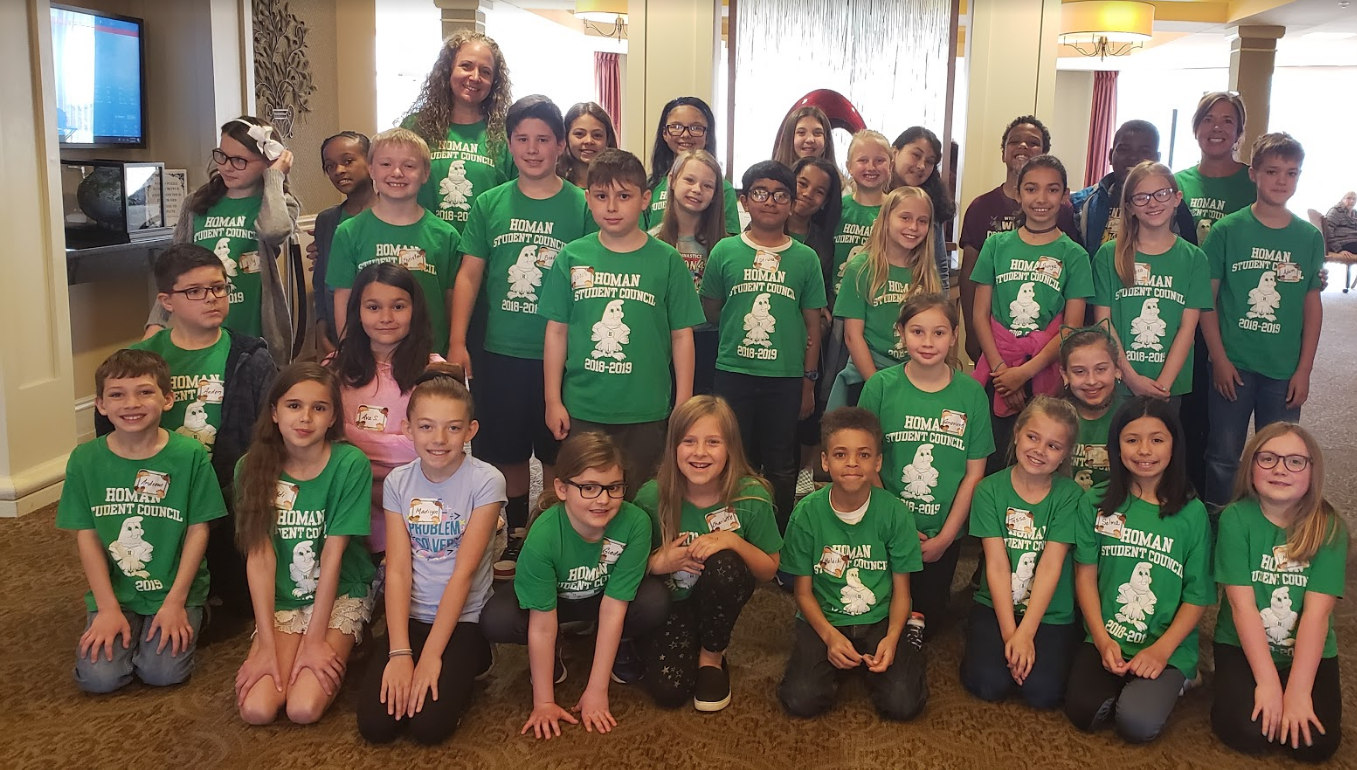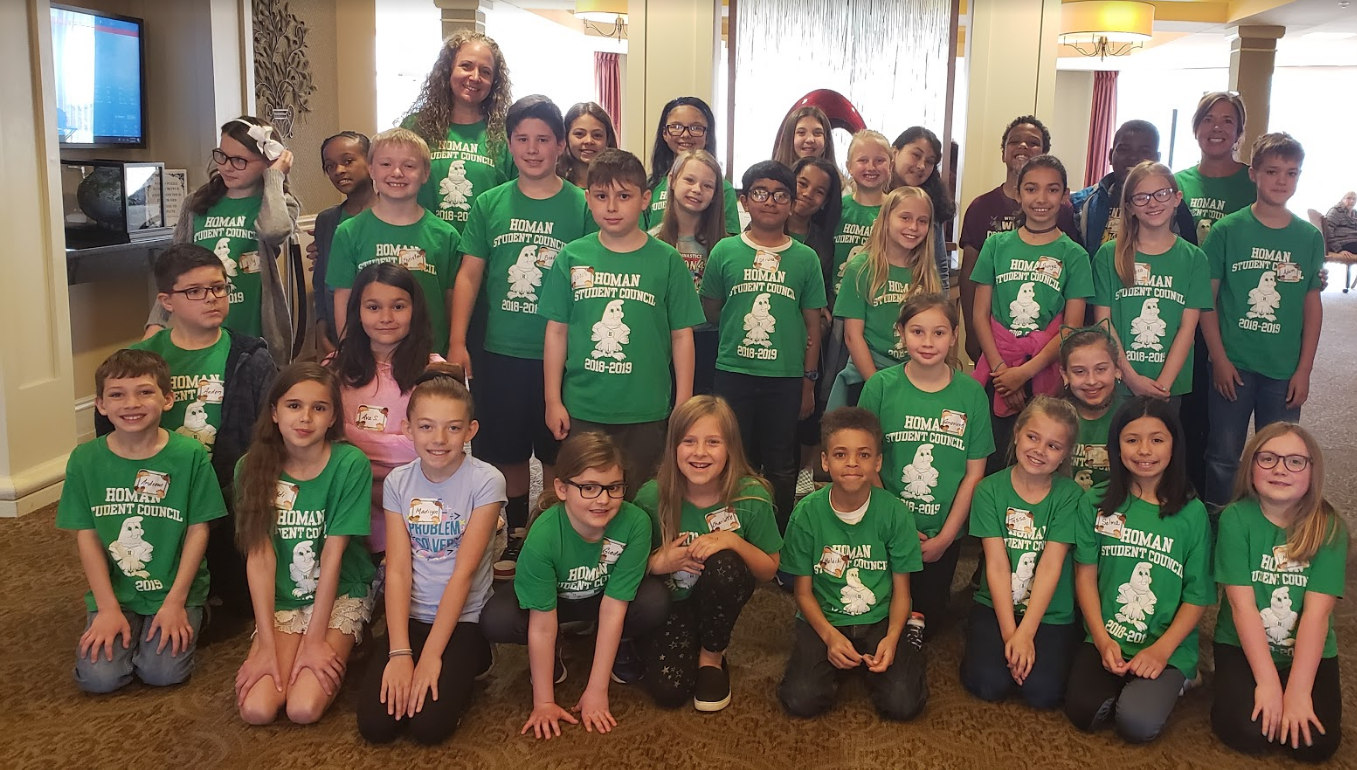 Homan's Student Council went to play bingo with some of the residence at Residences At Deer Creek.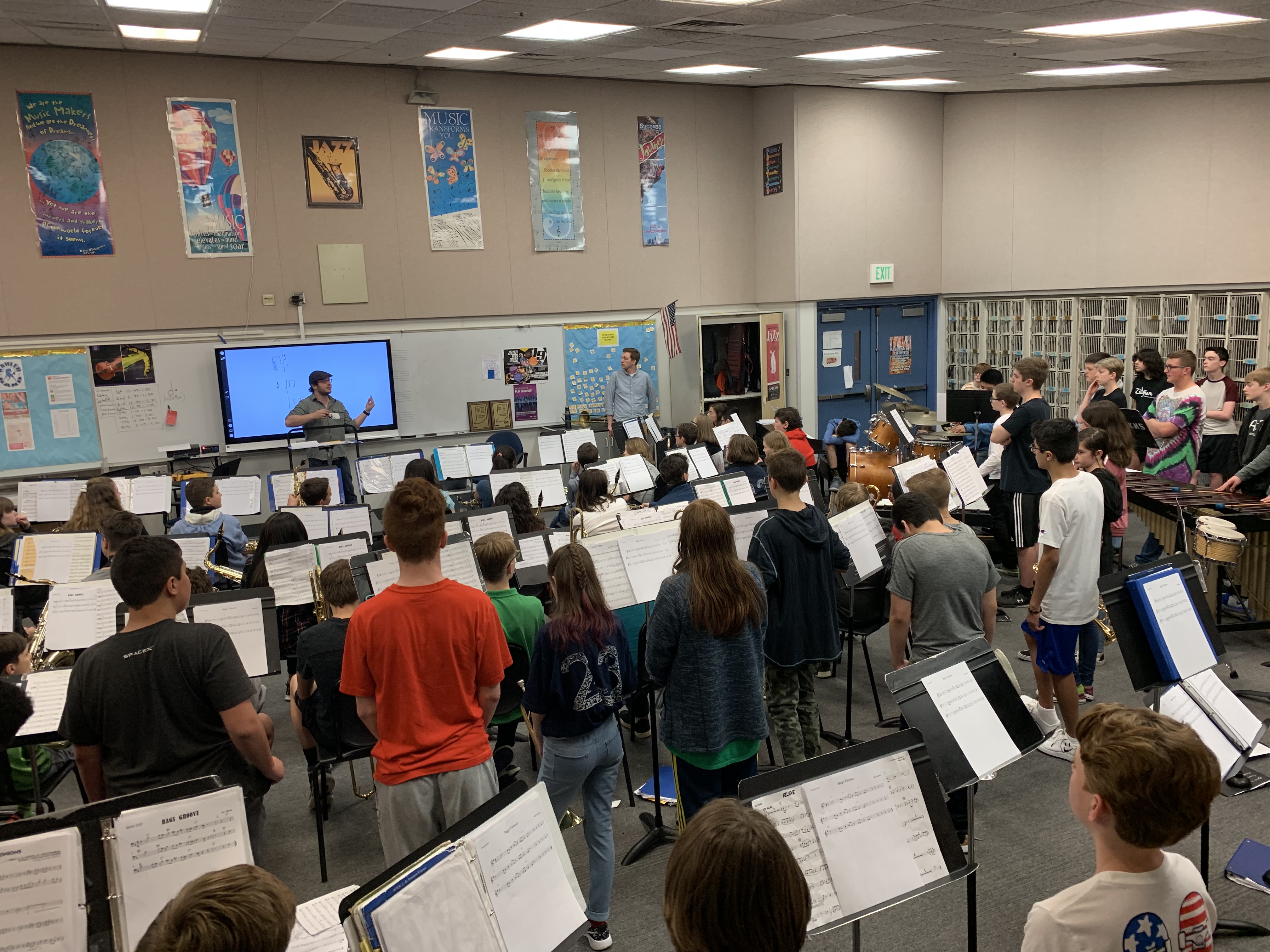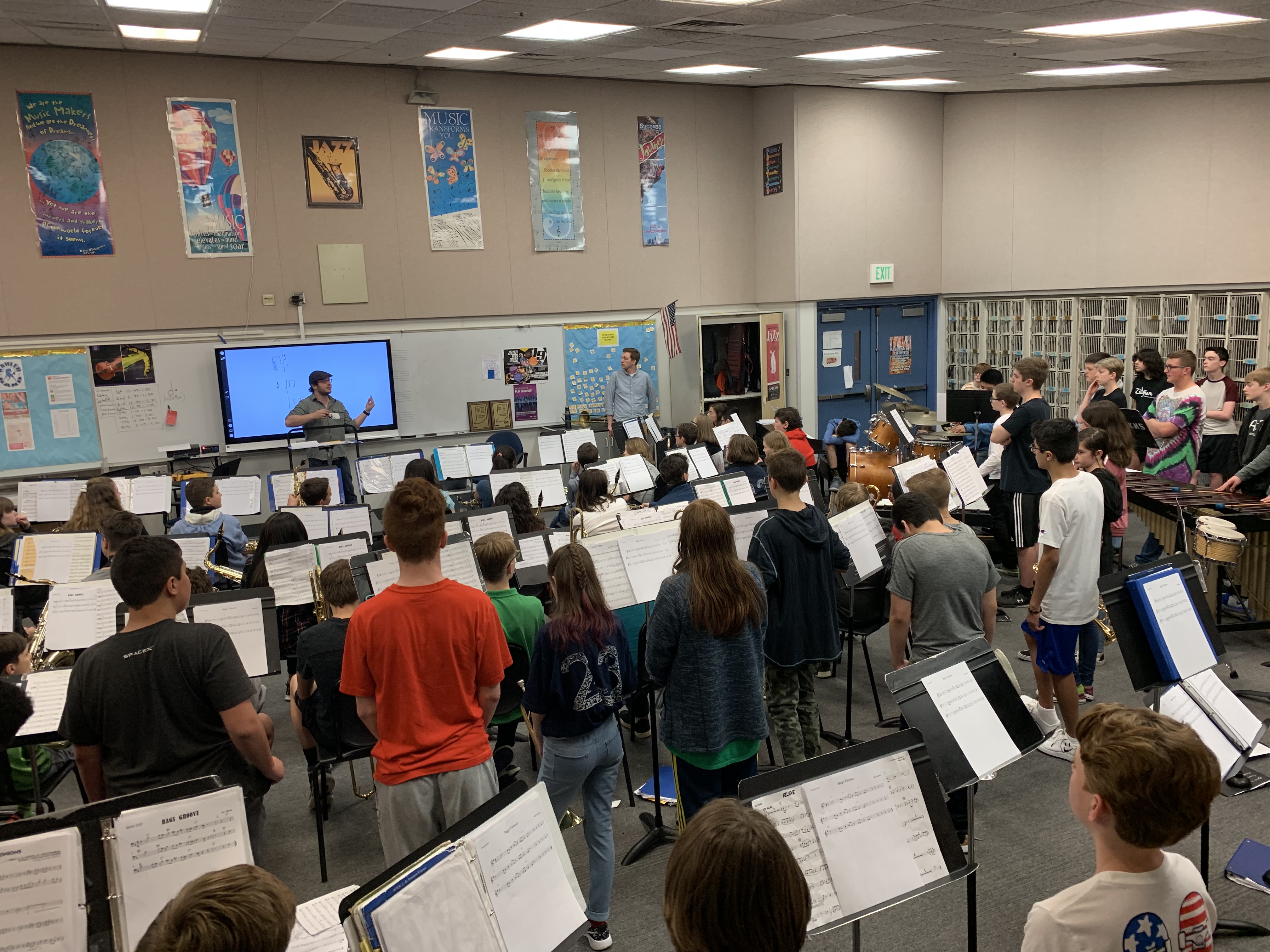 In preparation for the Jazz showcase, middle school jazz bands received special instruction from professional musicians Andy Sutton and Michael Nearpass.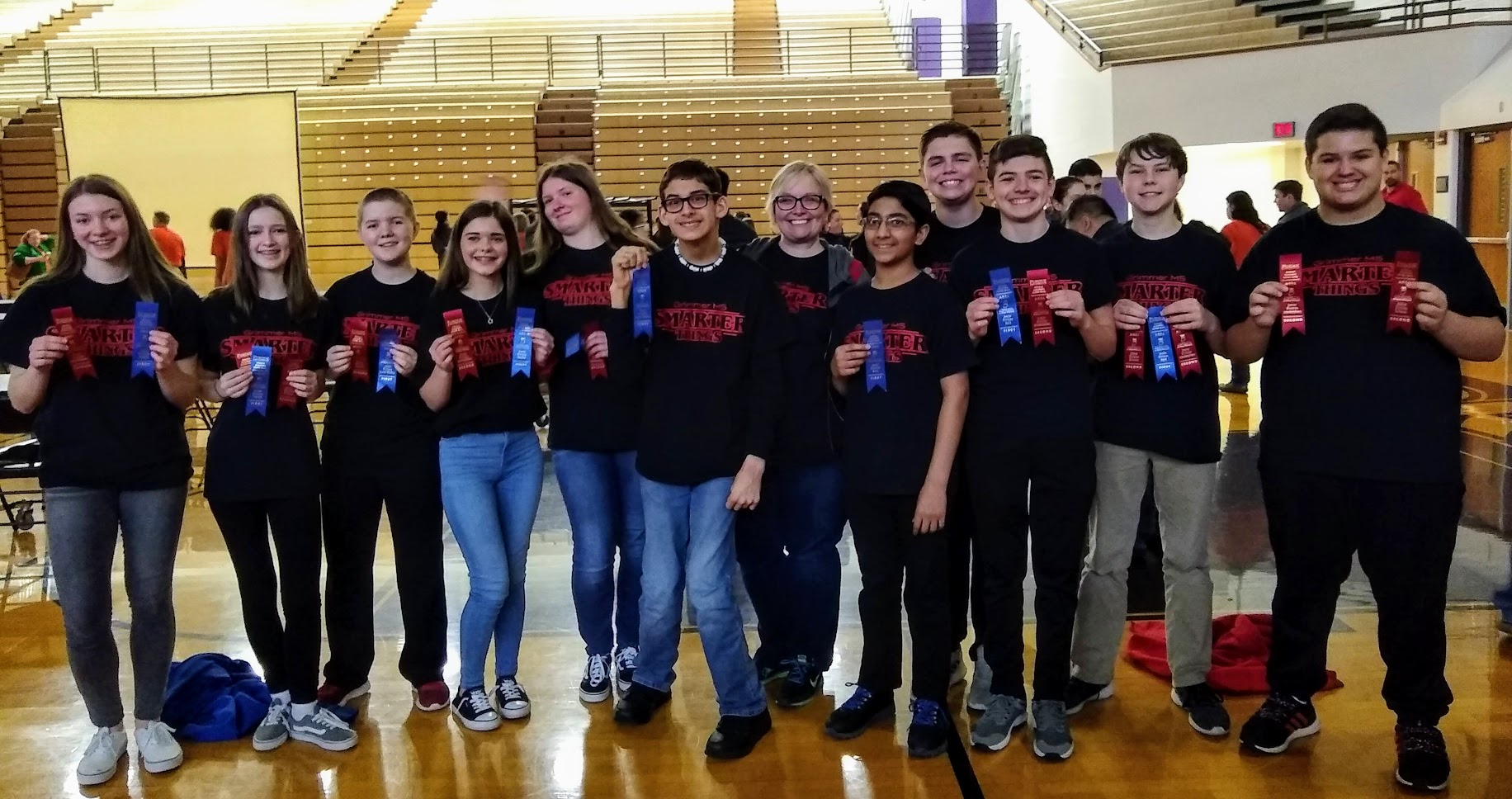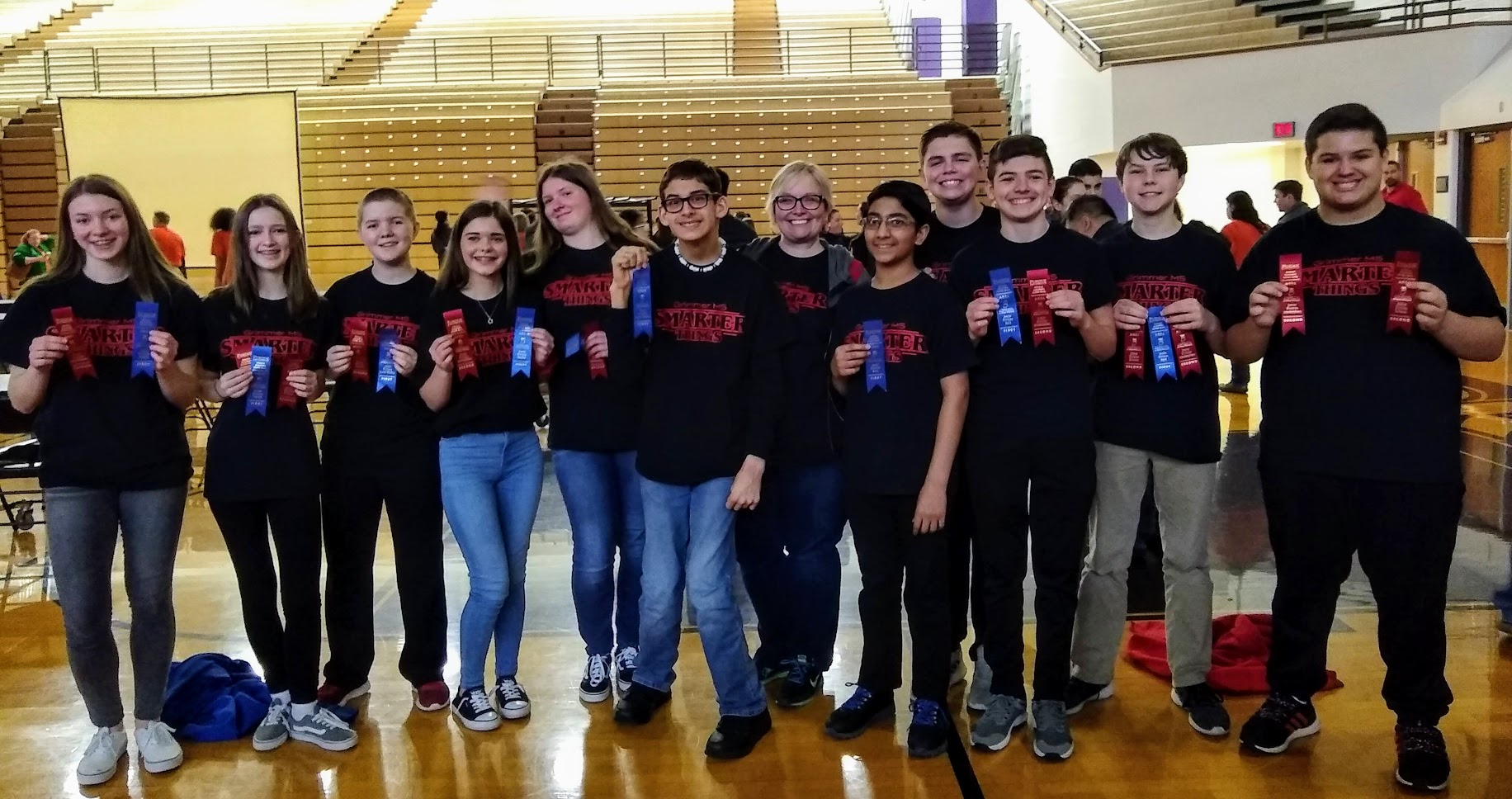 Grimmer's Academic Super Bowl team did an amazing job at the regional competition placing 2nd in science and interdisciplinary and 1st in English, math, and social studies in our division. The English team placed 6th in the state, and the social studies team placed 4th in the state! Fantastic job!!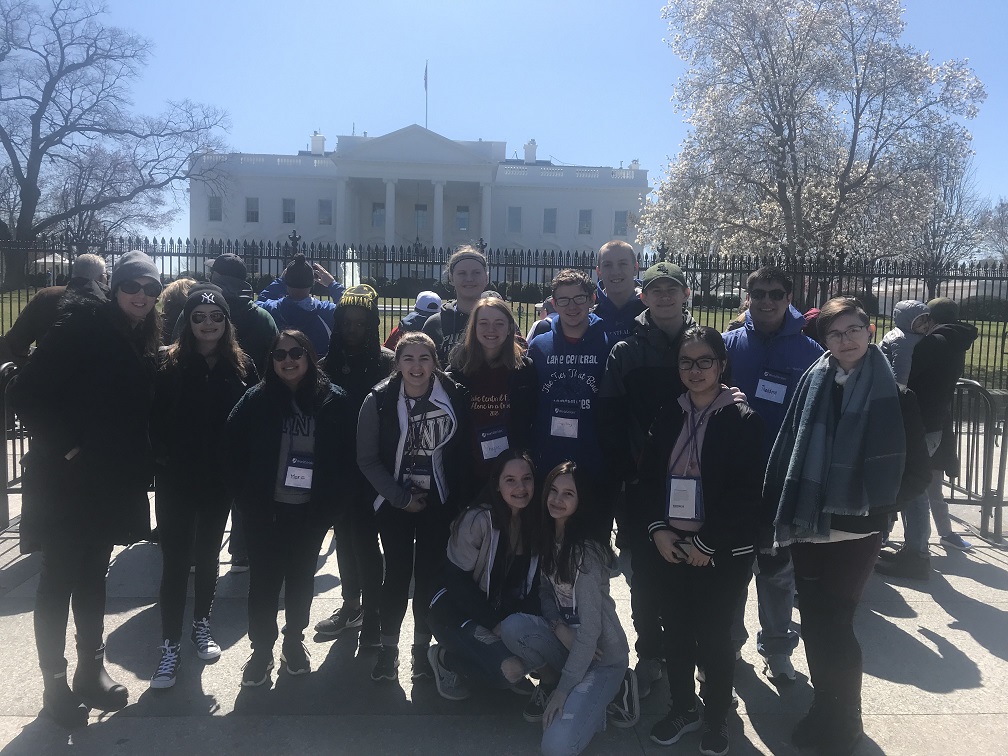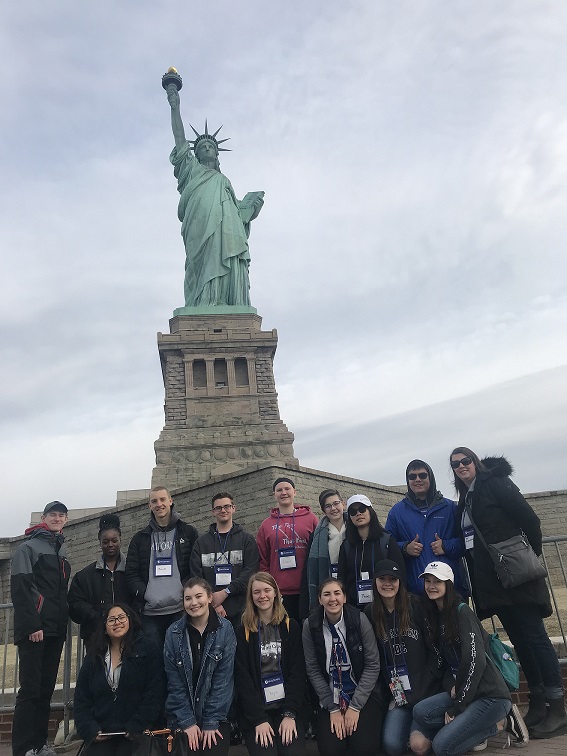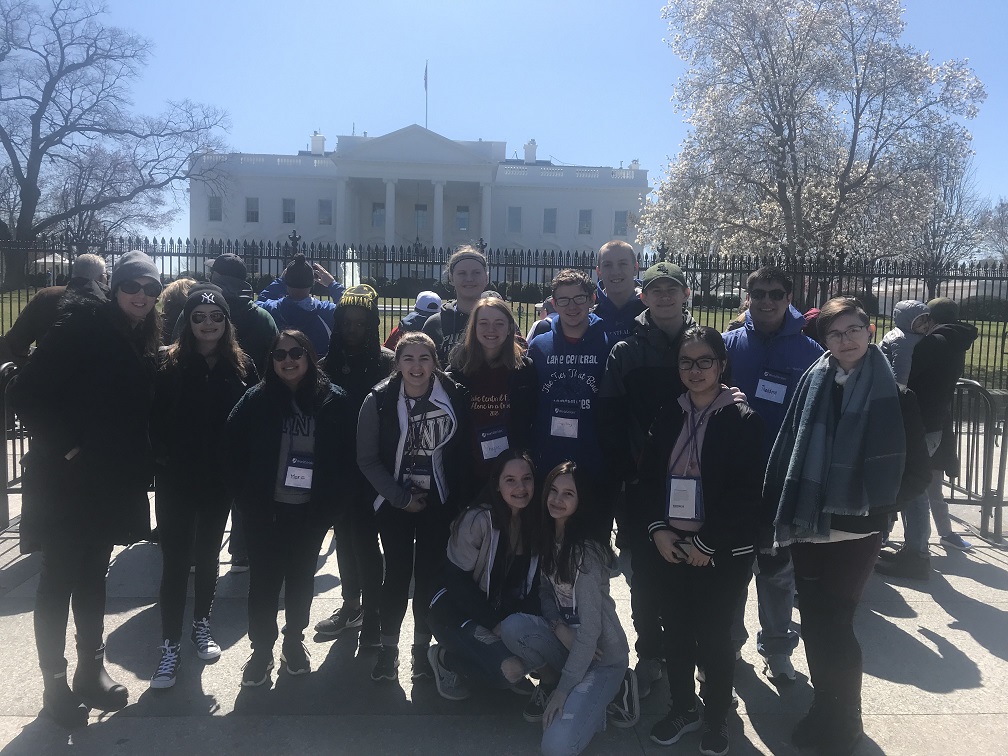 Mrs. Kuhlenschmidt took a group of students from Lake Central High School to Washington D.C. and New York over Spring Break.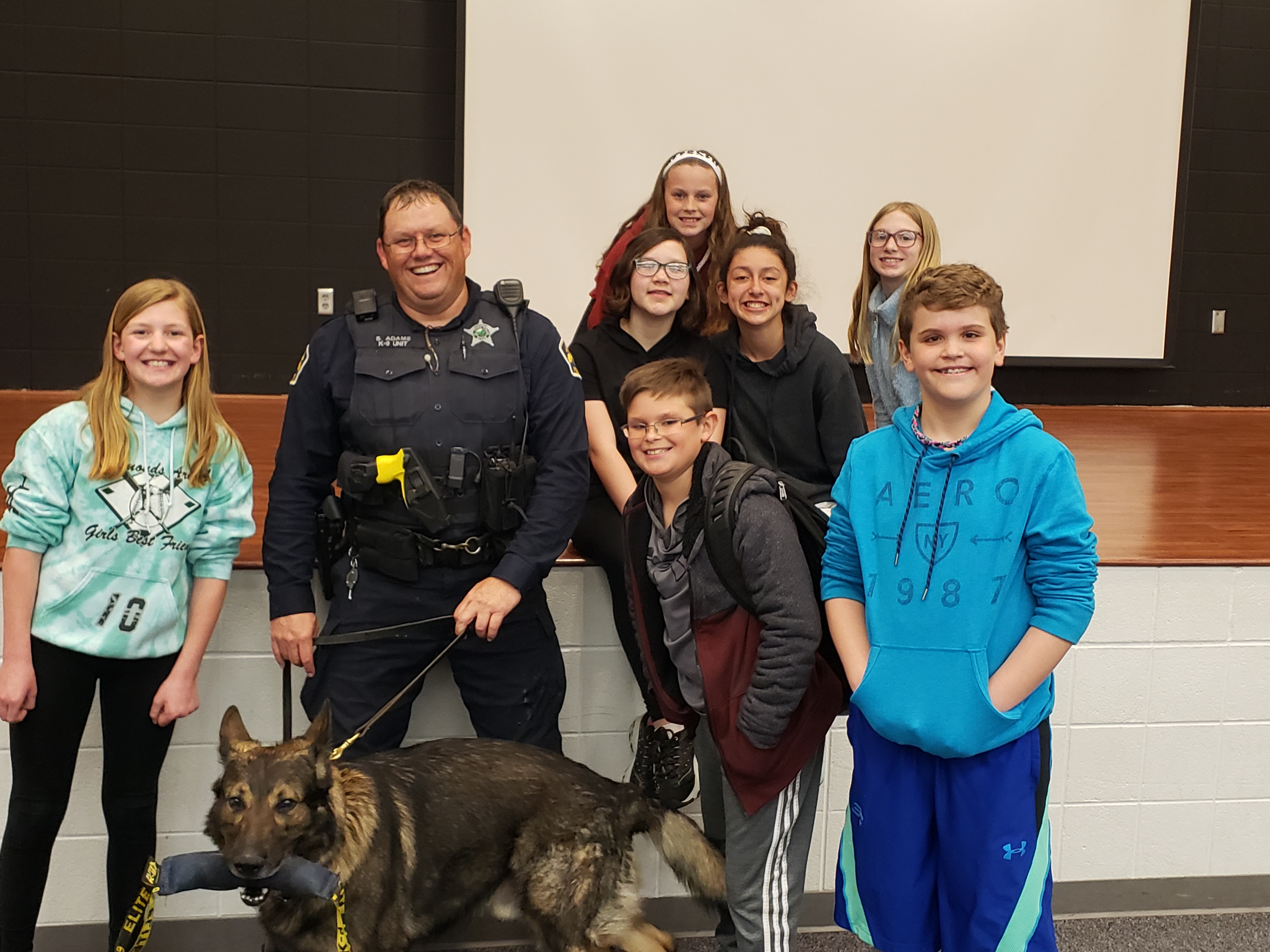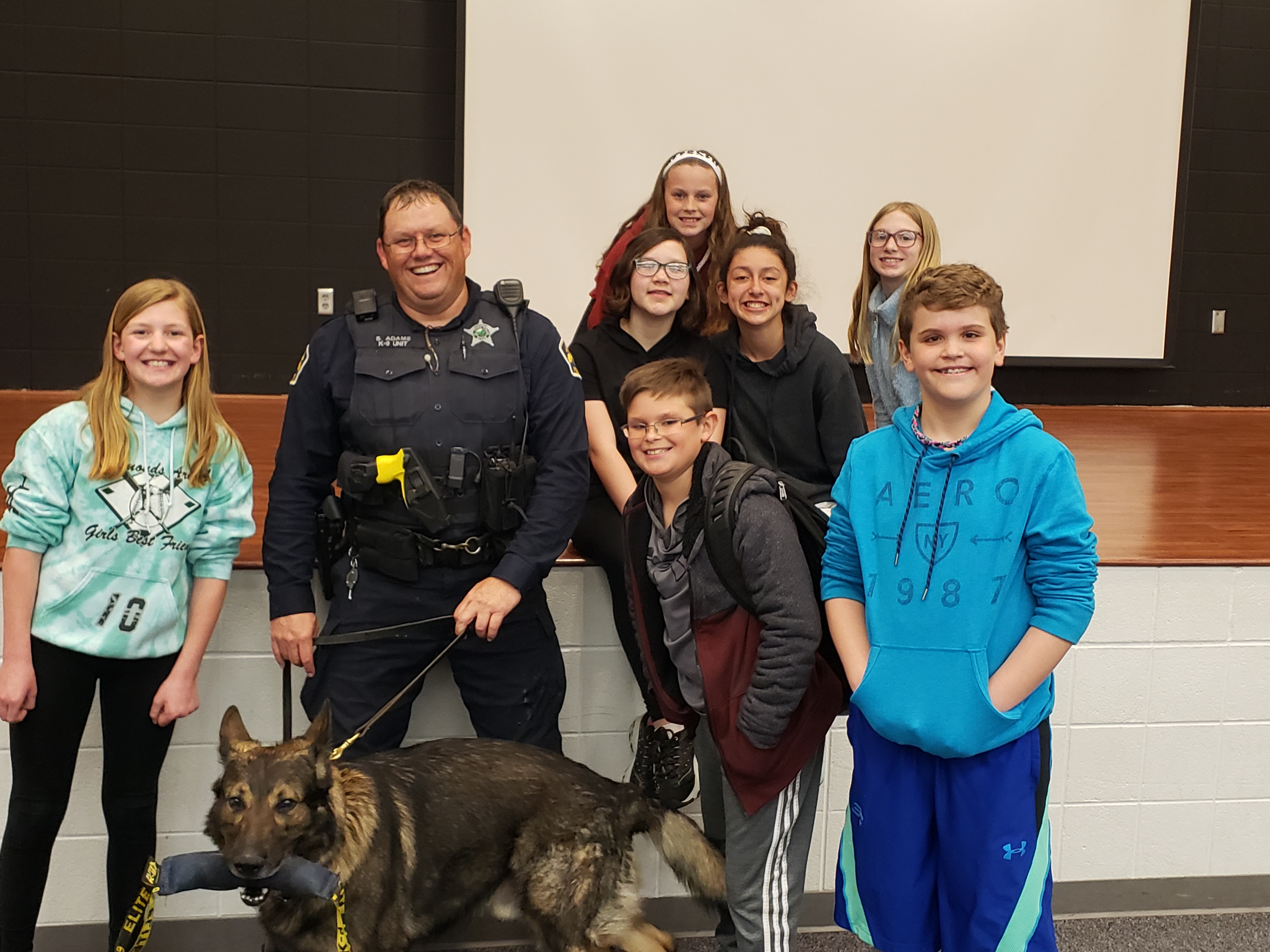 Clark's Paws for A Cause hosted an event 4/29/19. St. John Officer Shane Adams conducted several search demonstrations with the student's assistance as well as educated club members about the K-9 program.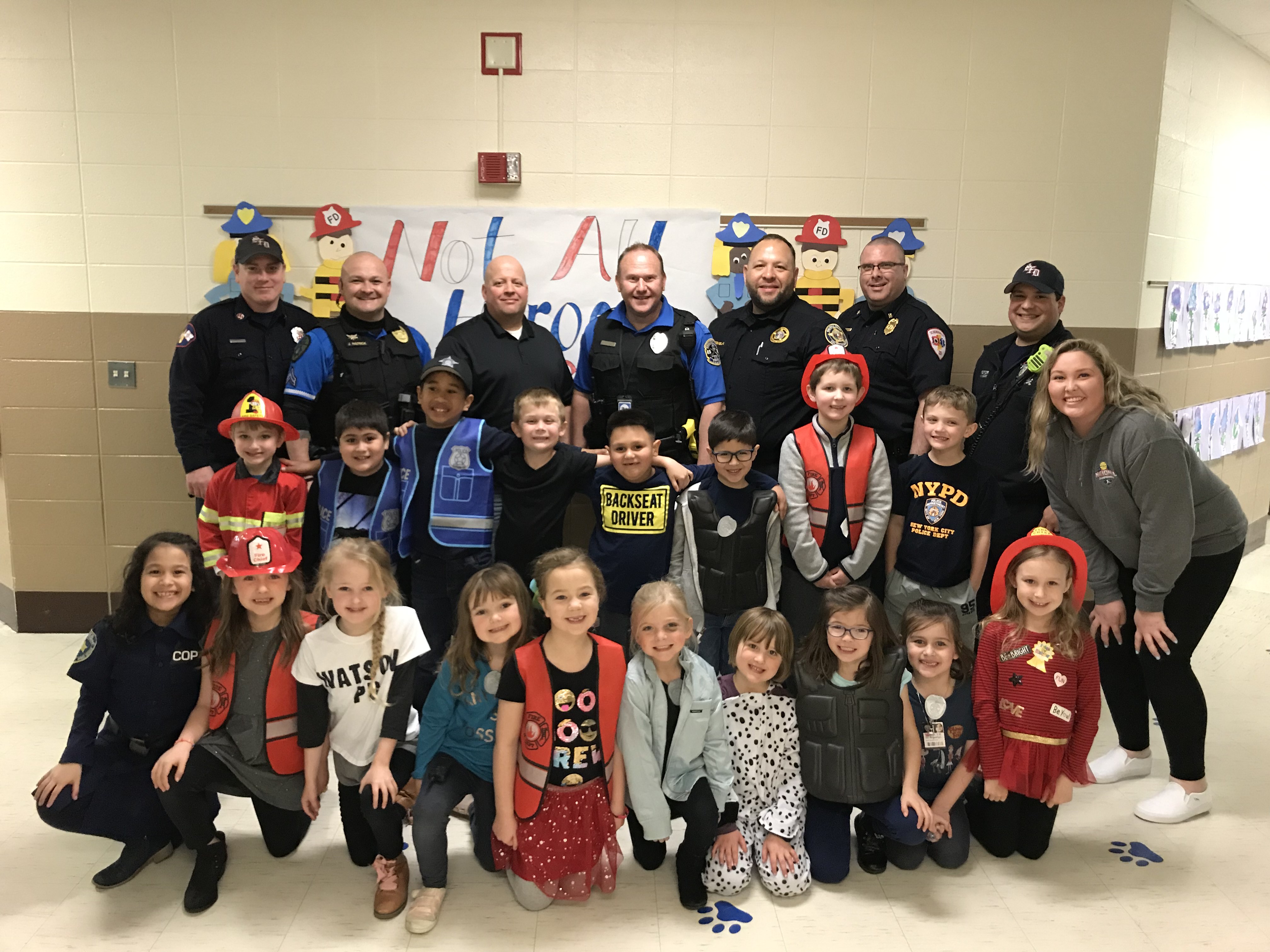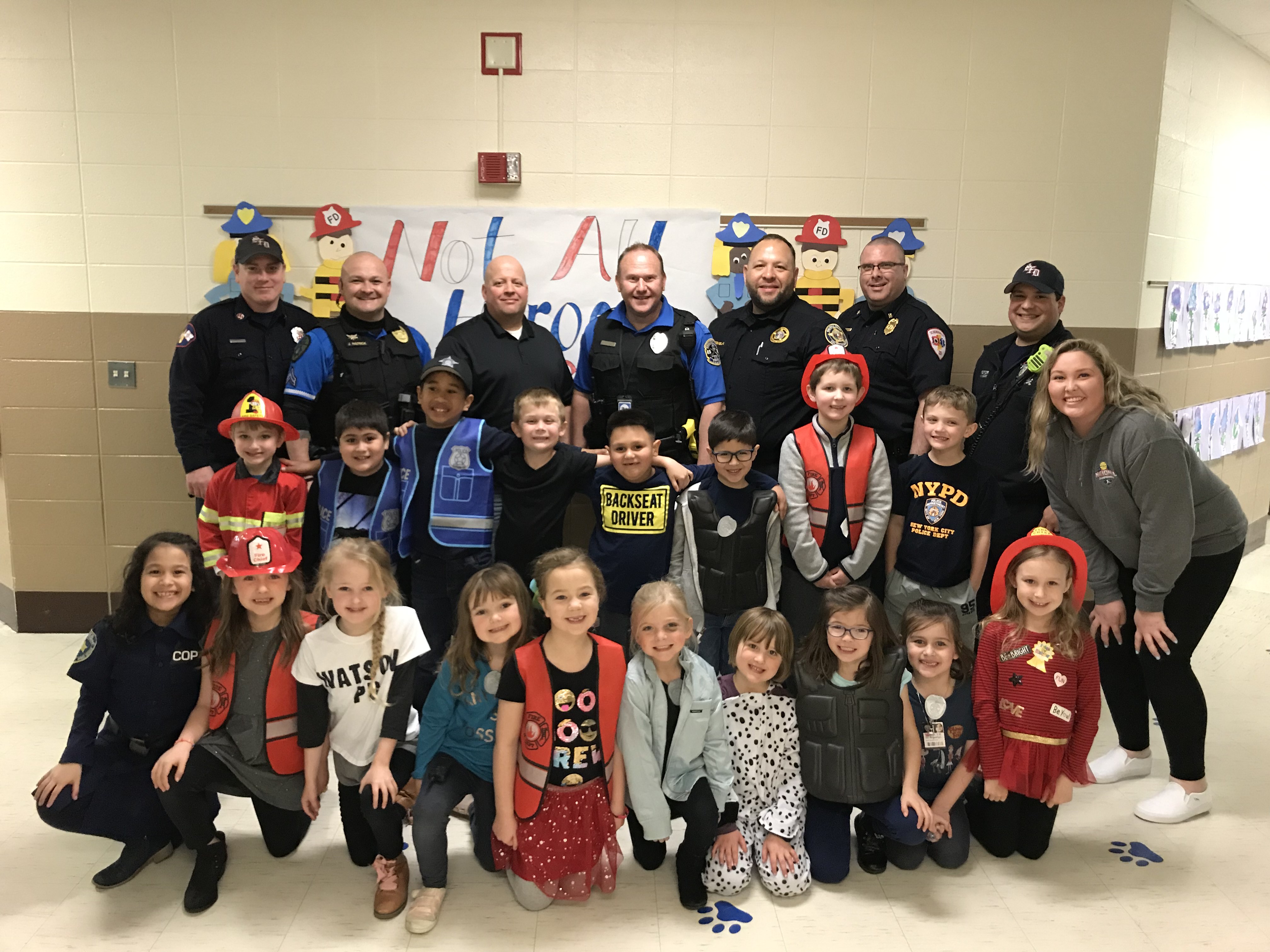 Watson kindergarten celebrates Hero Day with local police and firefighters.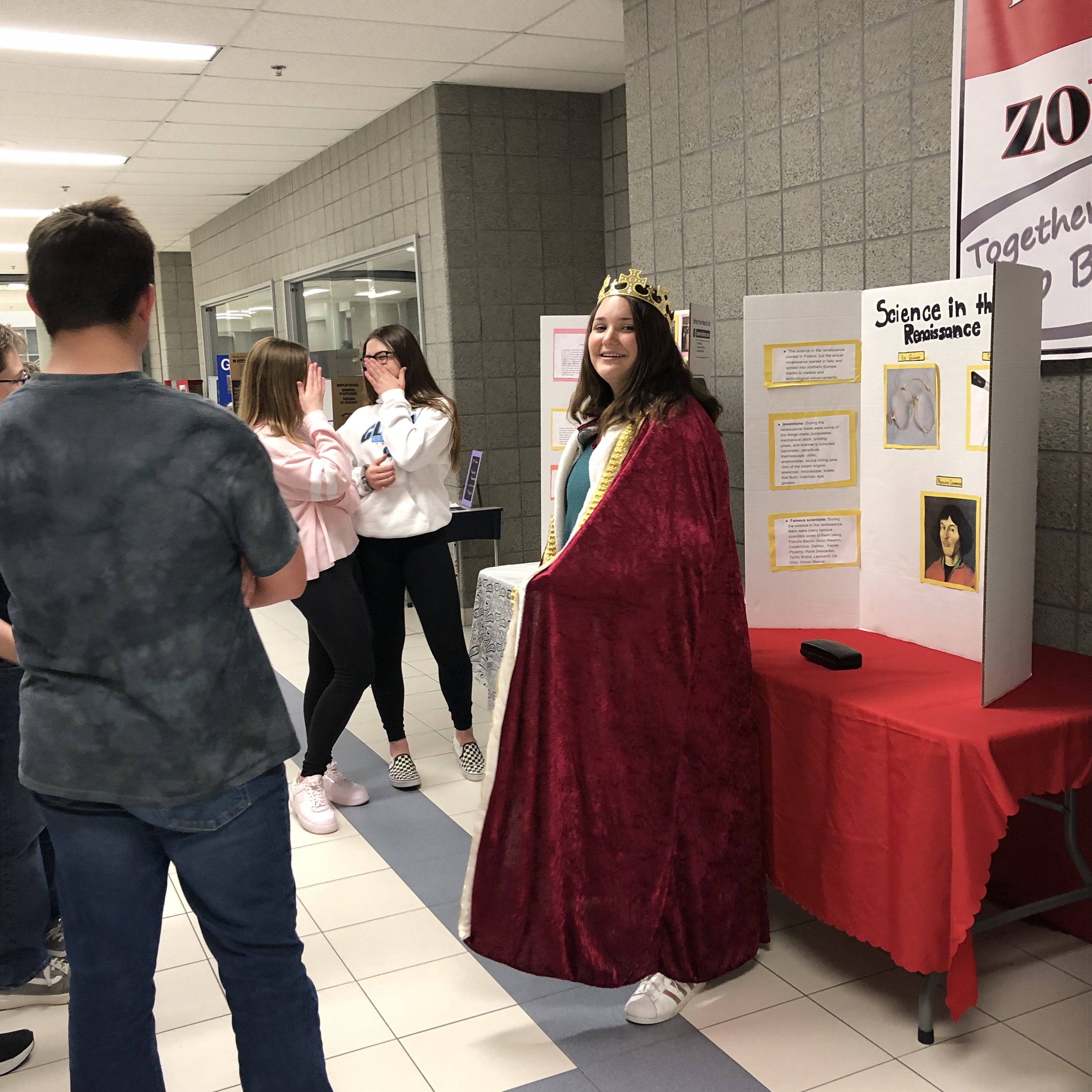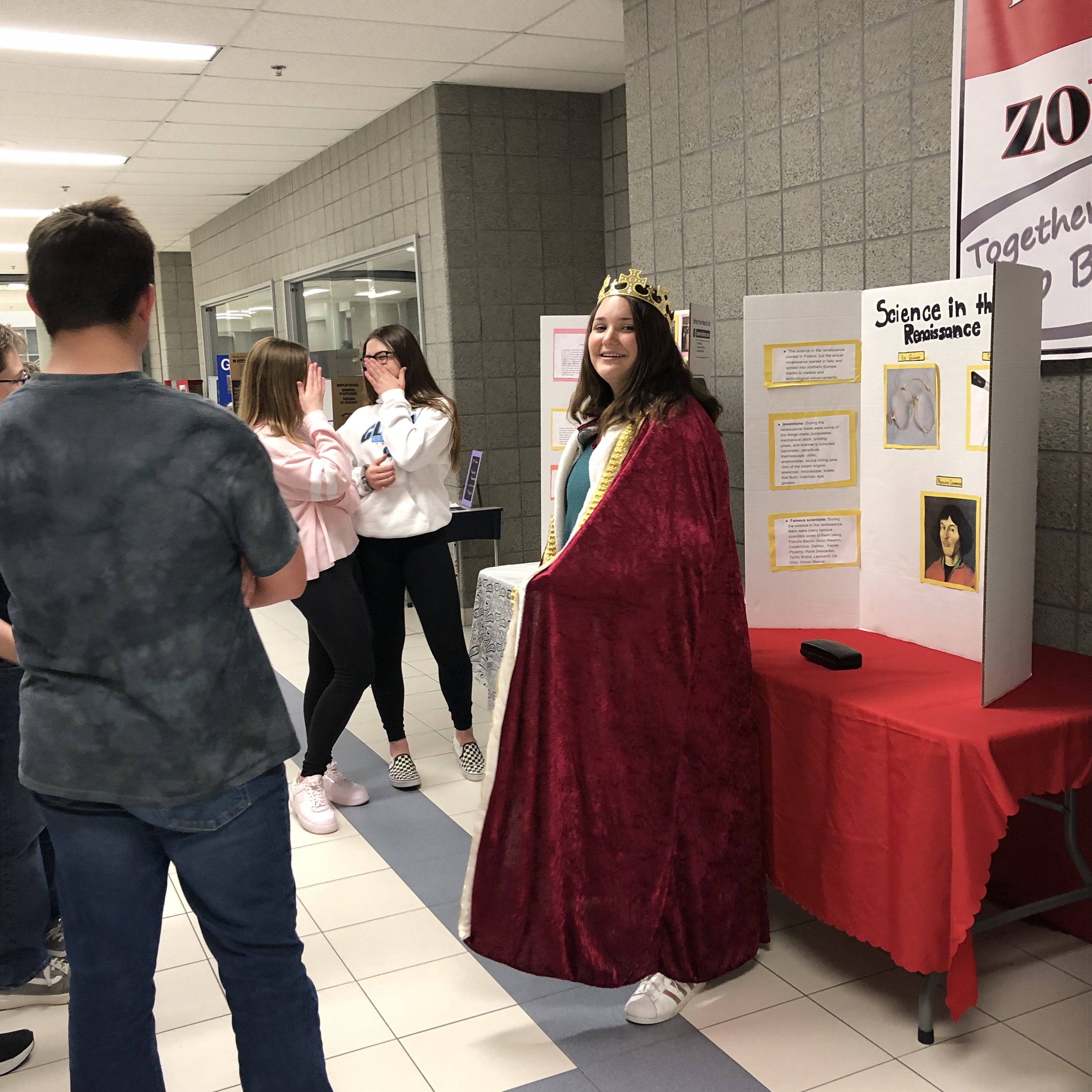 On Thursday, April 18, advanced students in seventh and eighth grade at Clark celebrated Shakespeare with our third annual party in his honor. One of the many activities included seventh grade advanced students teaching the fifth and sixth grade advanced students about life during the Elizabethan Era.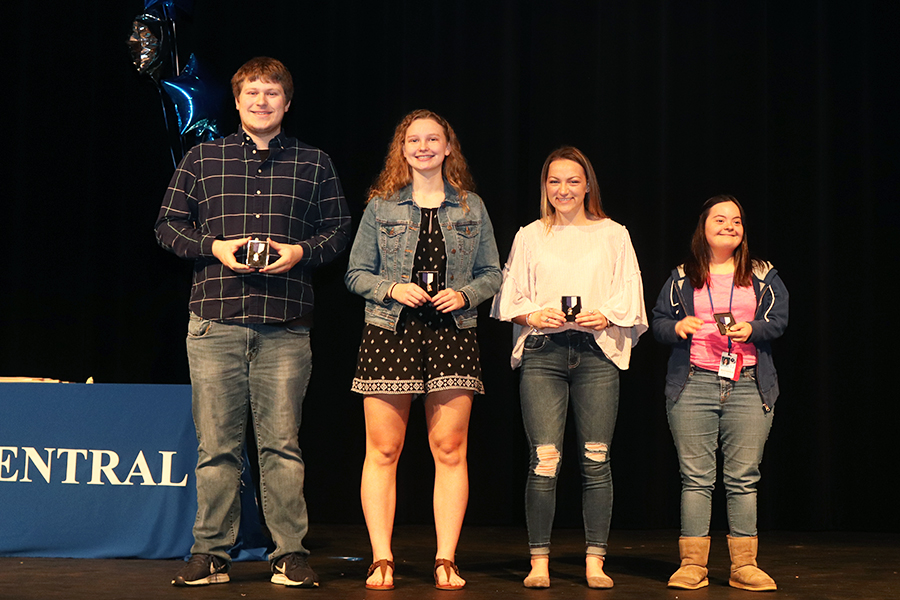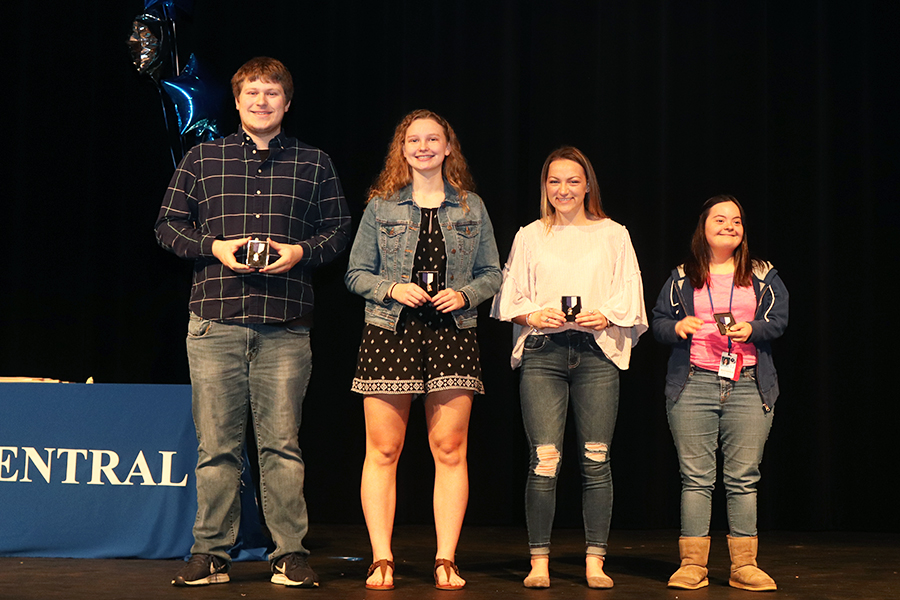 Thomas Pavell, Stephanie Dijak, Mia Rinaldi, and Olivia Longo will all represent the Class of 2019 as speakers at the Graduation ceremony on June 2.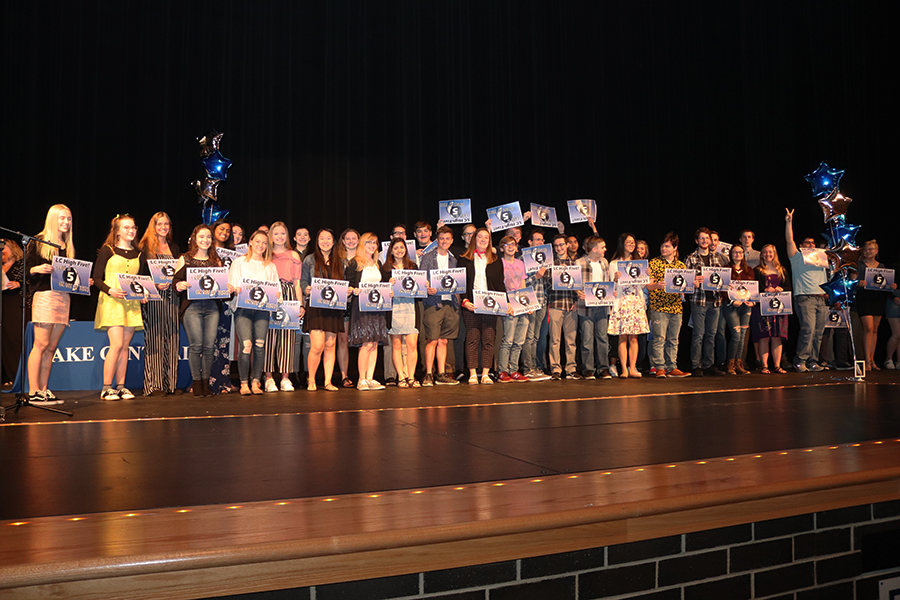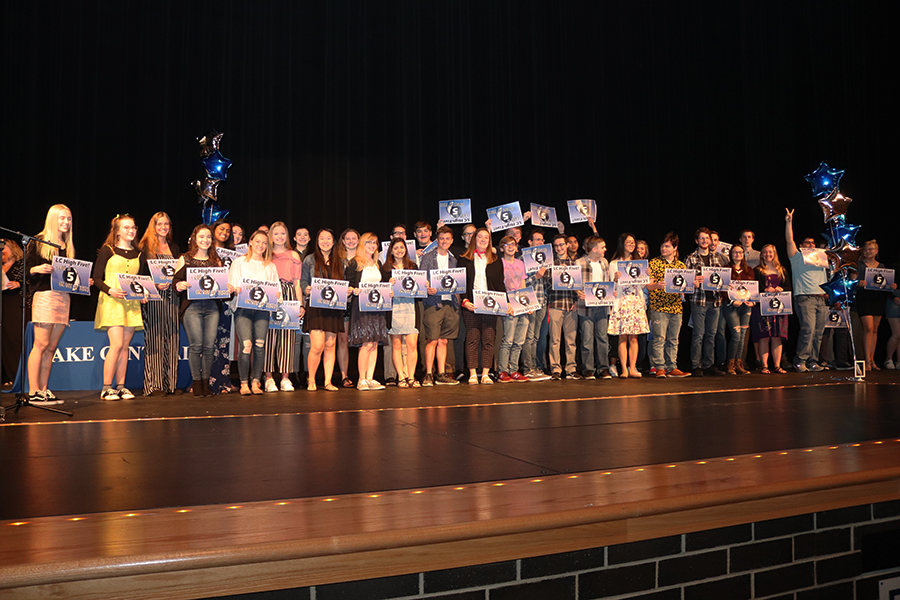 LC Seniors proudly display their "5" placards which signify their attainment of a 5 on at least one AP test during their Freshmen through Junior years!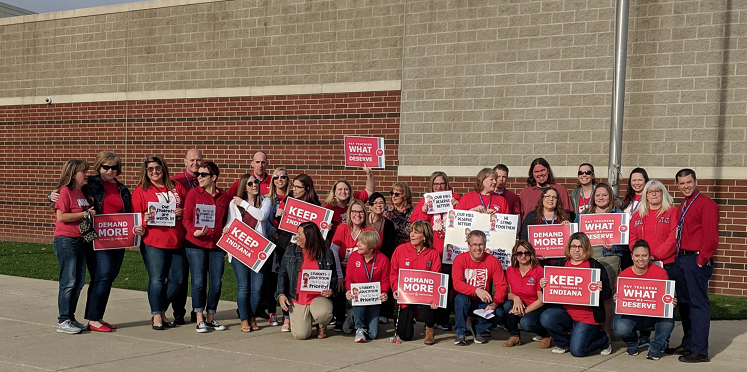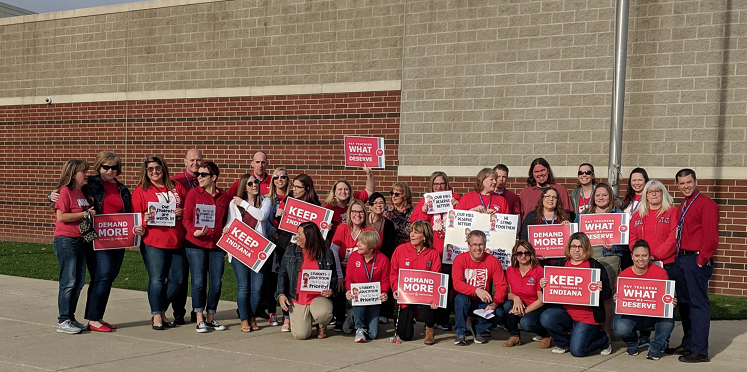 Clark MS Staff poses for a picture after their "Red for Ed" gathering before school on April 24, 2019.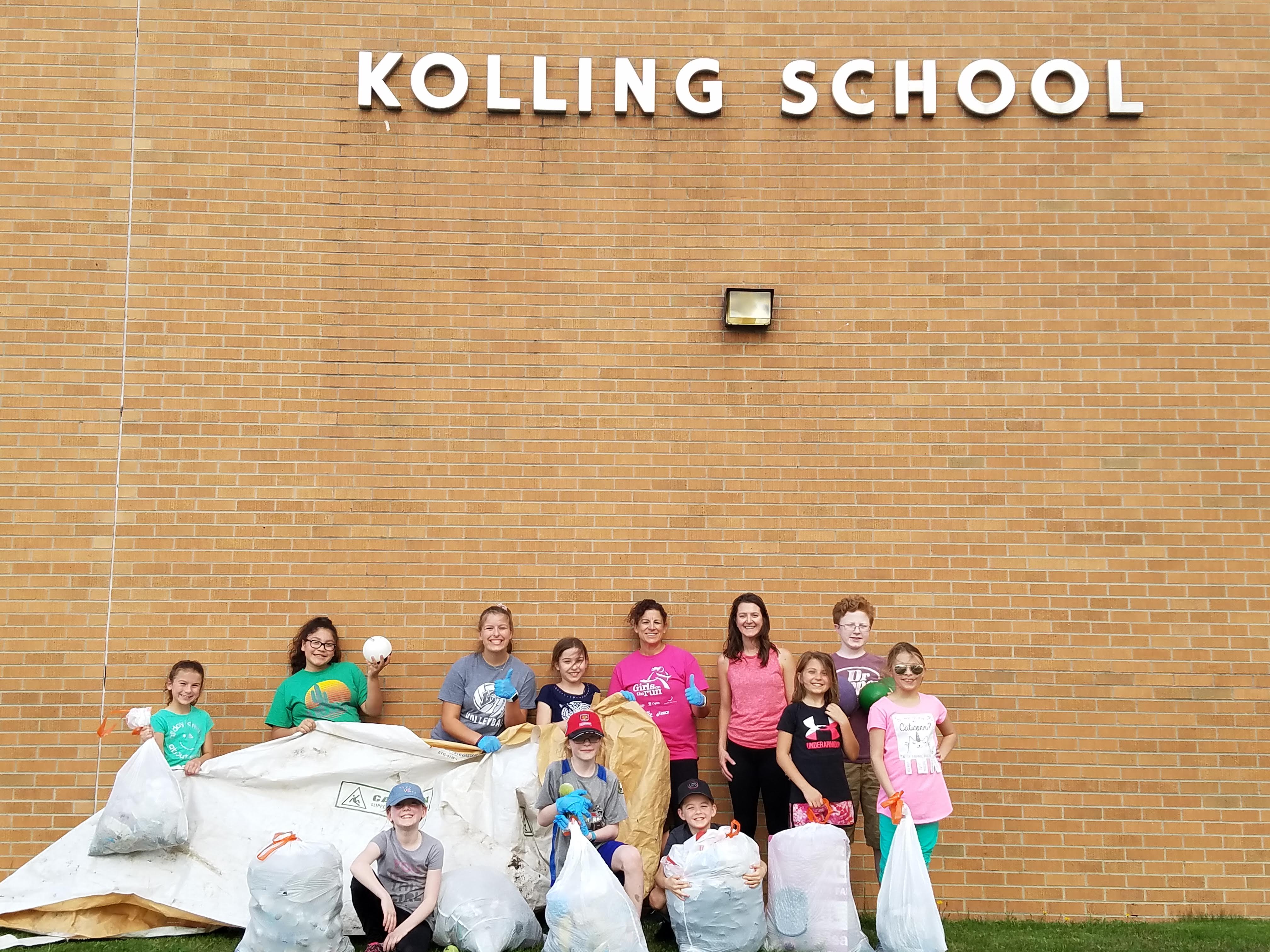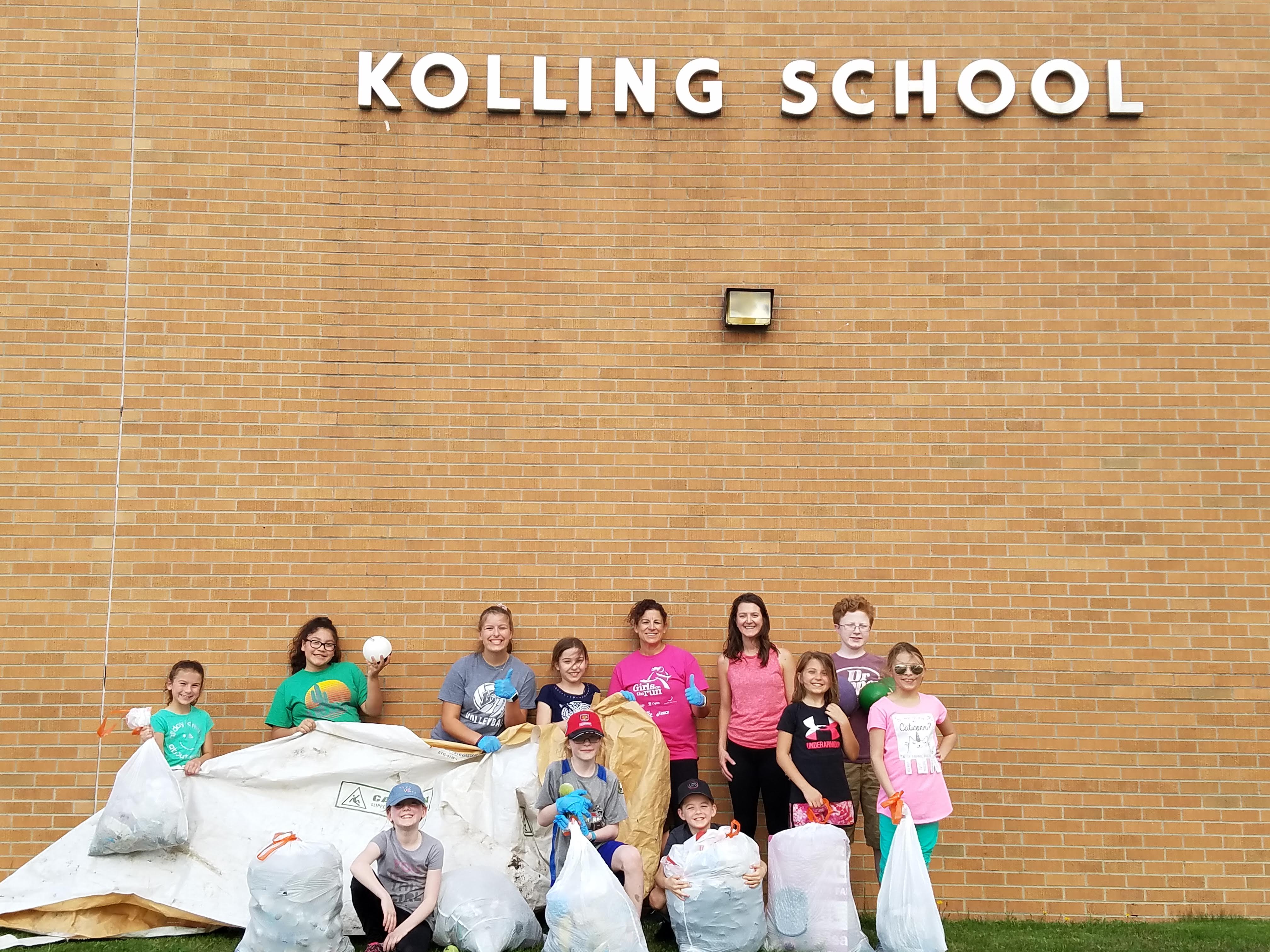 Student-led Earth Day Clean-up at Kolling Elementary.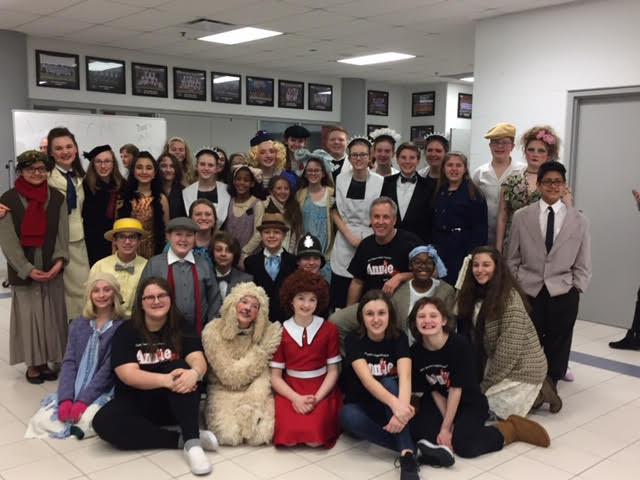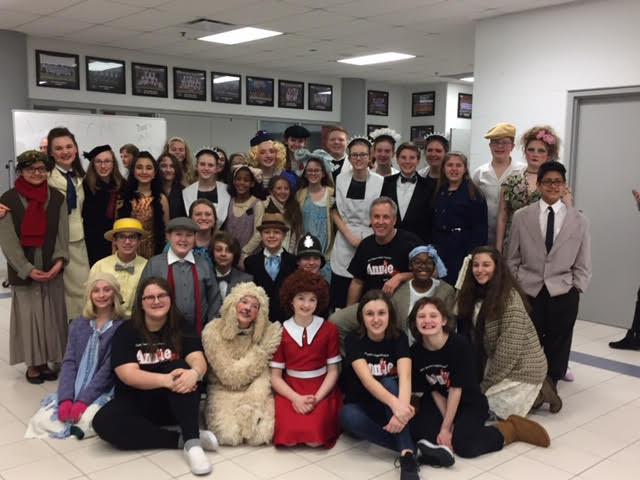 Clark MS students under the direction of Mr Gustas thrilled the crowd with their performance of Annie Jr. on April 4,5,and 6.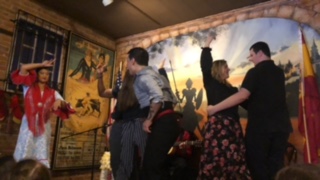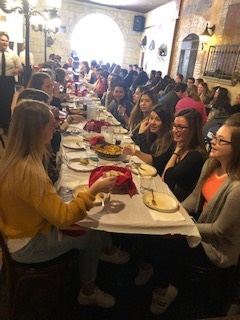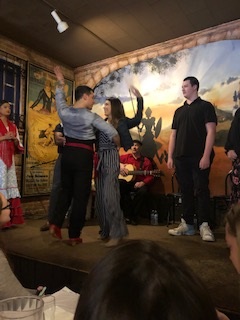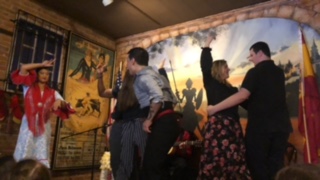 The Spanish 4 Honors classes took a field trip to Don Quijote in Valparaiso on April 12, 2019 for some Spanish cuisine and entertainment from Flamenco dancers. Some of our students and staff even got in on the fun!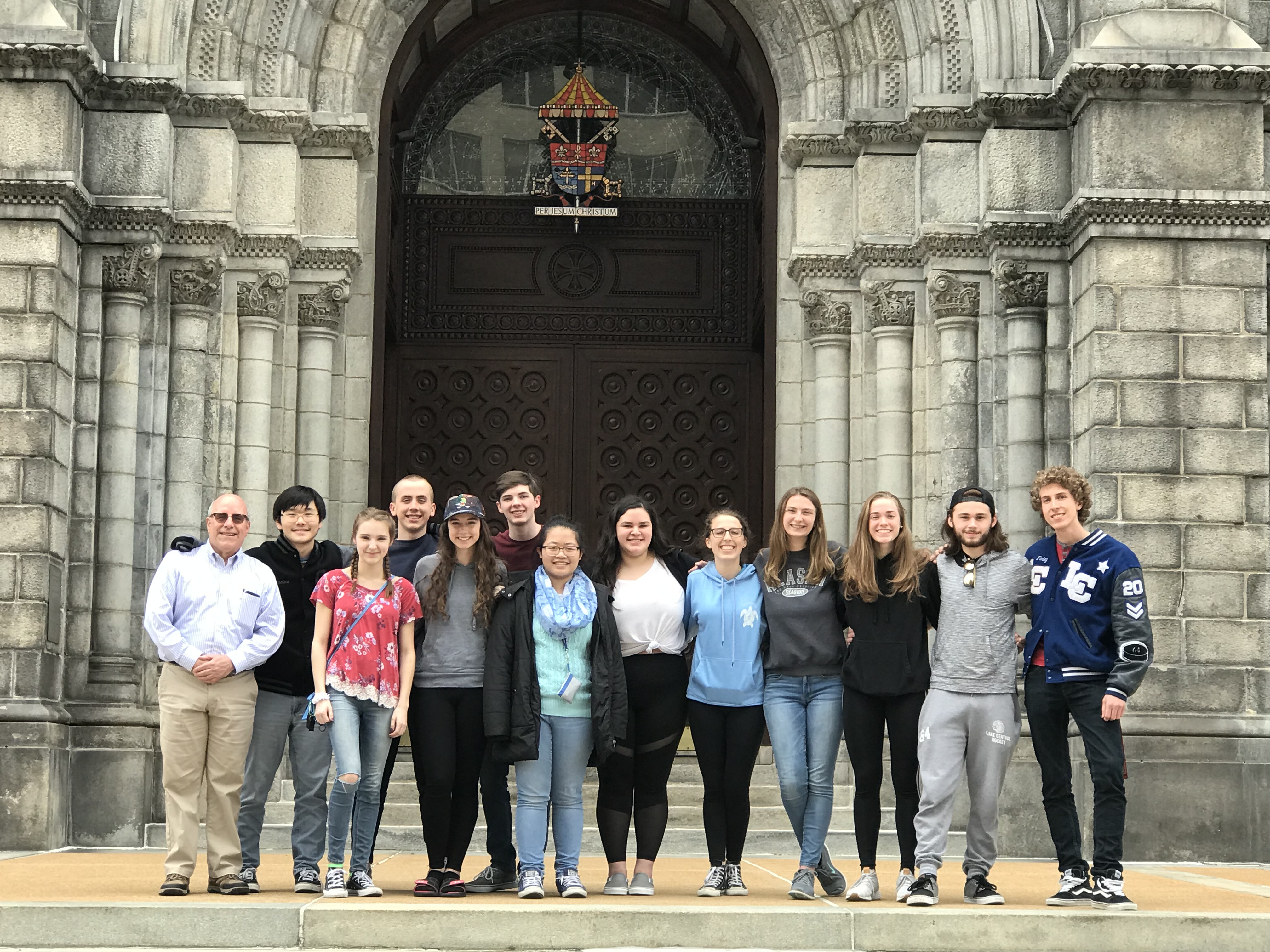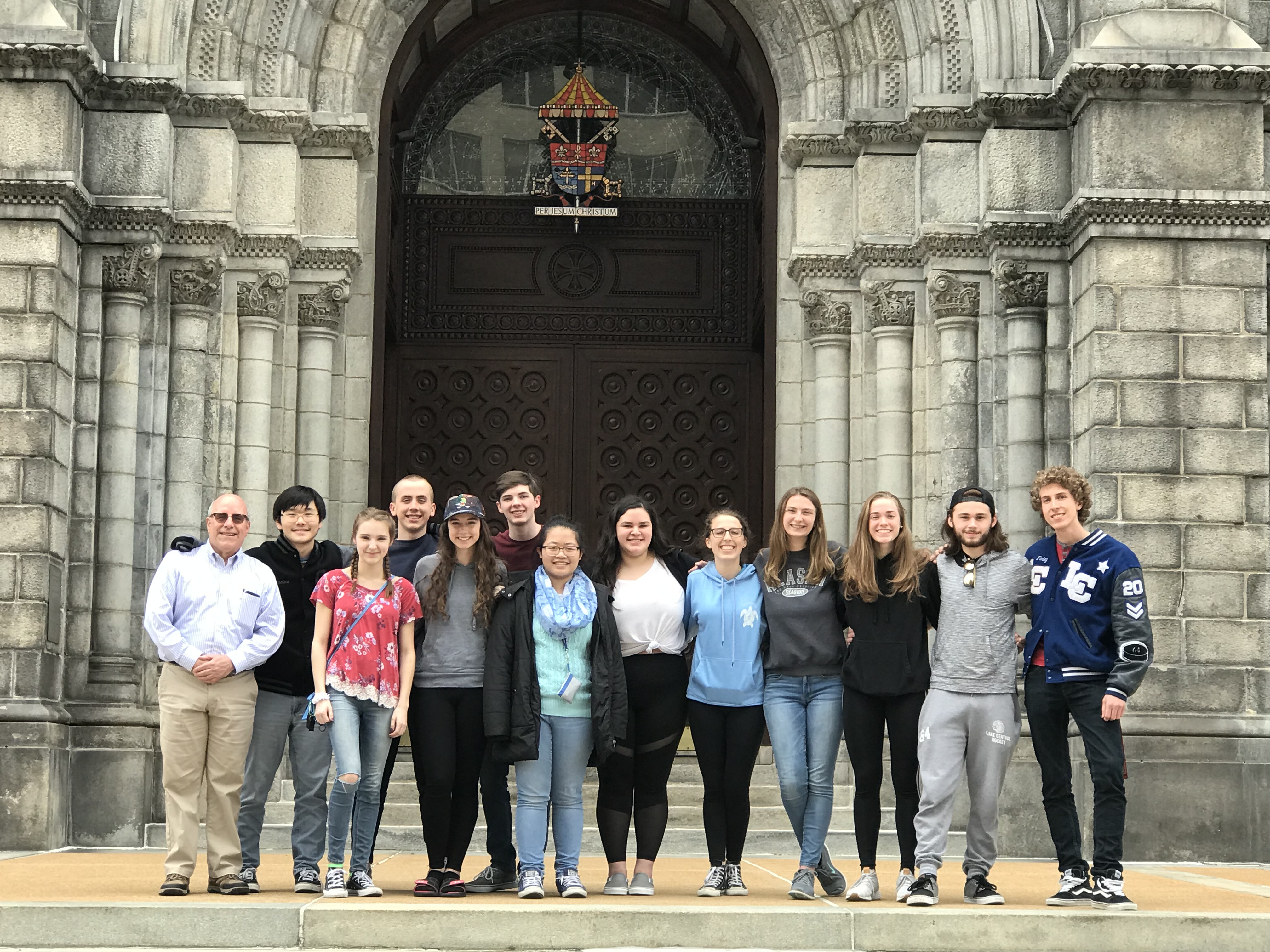 AP chemistry students, under the direction of Mr. Smith, traveled to St. Louis to take part in Washington University chemistry contest.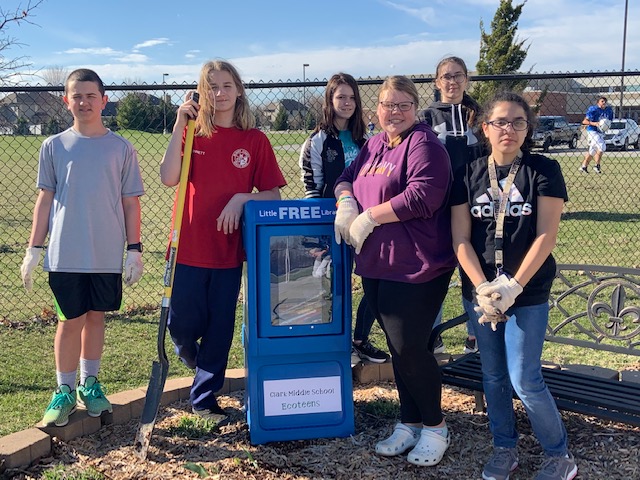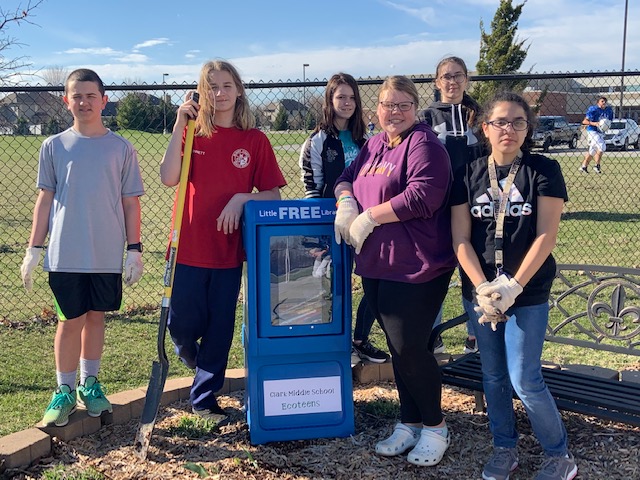 Clark Ecoteens have created 4 little free libraries that will house books of all age levels for the kids in our community!