HAPPY HOLIDAYS FROM LAKE CENTRAL
The back gate will be closed in the yellow high school parking lot from 7:30-1:30 on all school days.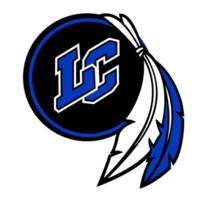 Lake Central High School hosted the fourth annual Veterans Day Breakfast & Assembly. Veterans were able to have breakfast with their student and following breakfast they were ushered into the gym where they were honored for their service and sacrifice for the nation.
Lake Central High School invited community members to the high school for the annual Ghouls at the School. Kids who were dressed  in Halloween attire and were able to get candy and participate in a number of games and dance parties.
Charlotte's Web at Lake Central
Lake Central High School invited students from the elementary school's within the school district. Students were able to watch Charollet's Web after finishing the schools completed reading the book in class.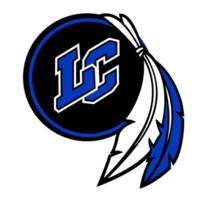 Spirit Week is here!
Monday: Pajama Day
Tuesday: Decades Day
Wednesday: TV/Movie Character Day
Thursday: College Day
Friday: Blue and White Day
Remembering September 11 ,2001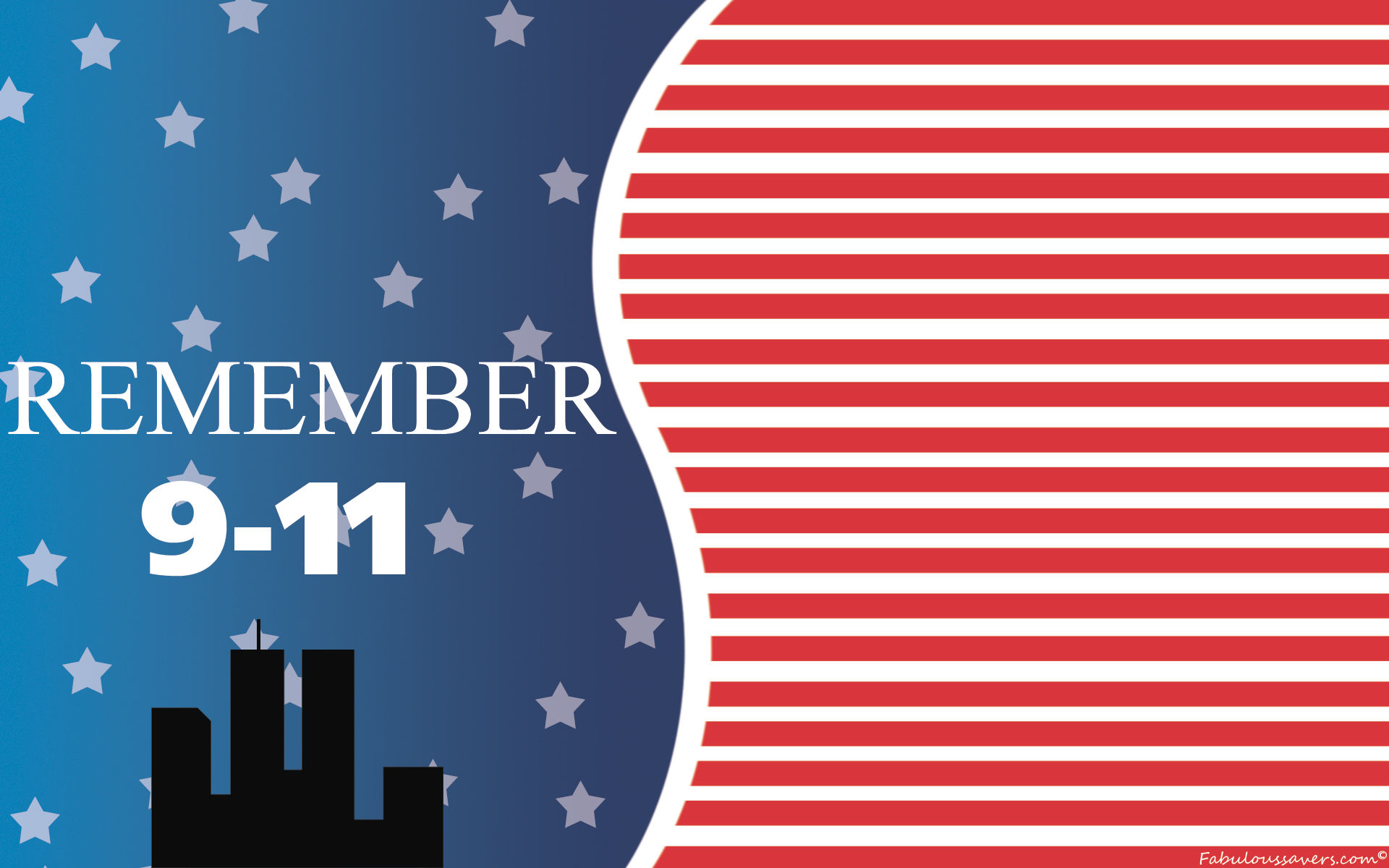 The September 11 attacks was a day that changed America. The nation came to a halt and America changed forever. Lake Central would like to take a moment and remember all 2,996 Americans who perished in the September 11 attacks. These heroes may be gone but they are not forgotten. If we are to take one thing away from this, it is life is short and you should put your best foot forward in every situation.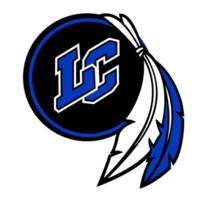 The LCSC treated its staff to a special lunch on May 29. Staff were invited to the high school to have lunch and catch up with fellow co workers before going home for the summer.
Student Council held their third annual Color Run on April 29. The course began on the football field and continued on to the cross country course. The student body, as well as the community, was invited to join in on the fun.
Dollars for Scholars banquet
Lake Central honored their scholorship reciepients on April 29. Scholorships were presented to graduating seniors and afterwards the crowd was invited into Town Square for cookies and a variety of drinks.
The class of 2018 joined together one last time before commencement. The banquet was at Villa Ceasare and this years theme was "This is Our Year".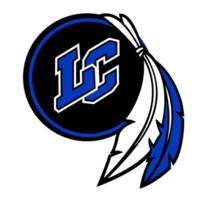 Lake Central celebrated the Academic Letter Winners on April 12. The night was a celebration of laughs and awards. Mr. Sean Begley (Principal) and Mr. Al Gandalfi (Assistant Superintendent) attended as the school representatives and helped present awards to students for their academic achievements. Congratulations to all of our students for their academic achievements for the 2017/2018 school year.
On April 13, Lake Central gave out semicolons to students and faculty to raise awarness for Autism awarness month.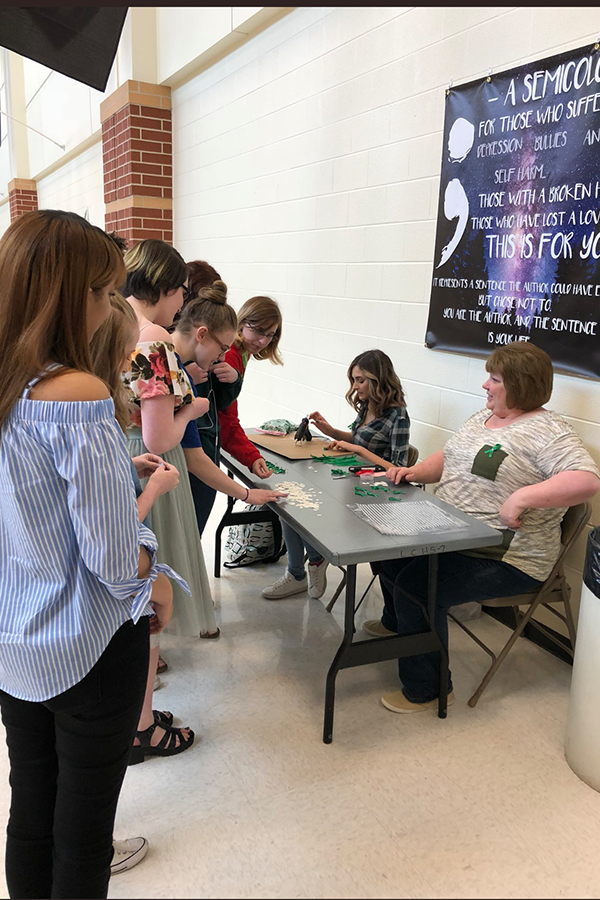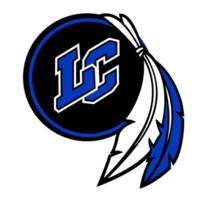 The Lake Central marching band and color guard performed in Disney World at the Magic Kingdom on March 29.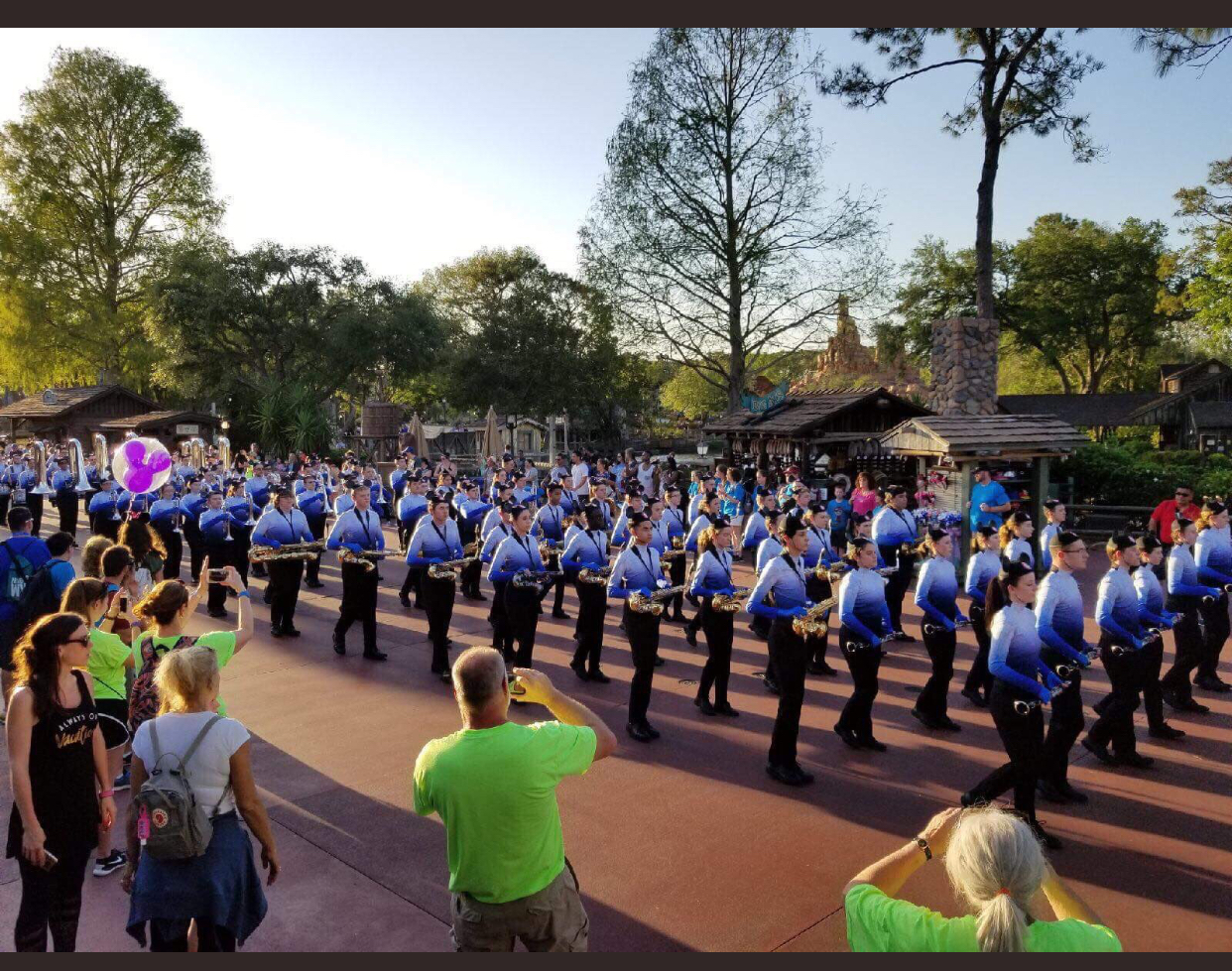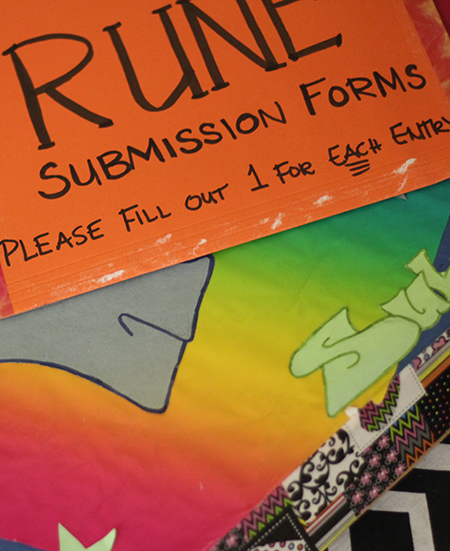 RUNE applications are open! The RUNE creative arts magazine that is created by students at Lake Central. Any student is able to submit anything that they concider artworthy. Some exaples of categories are
Poetry
Drawings
Paintings
Videos
You can submit your student can submit their artwork to either Mrs. Yaeger or to one of the several dropboxes around the school. Dropboxes are located in:
Libray
Publications room E120 and E121
or C125 or C225
The Deadline is April 6 best of luck. Any questions contact
myaeger@lcscmail.com
Congratulations to our boys basketball team on winning Sectionals.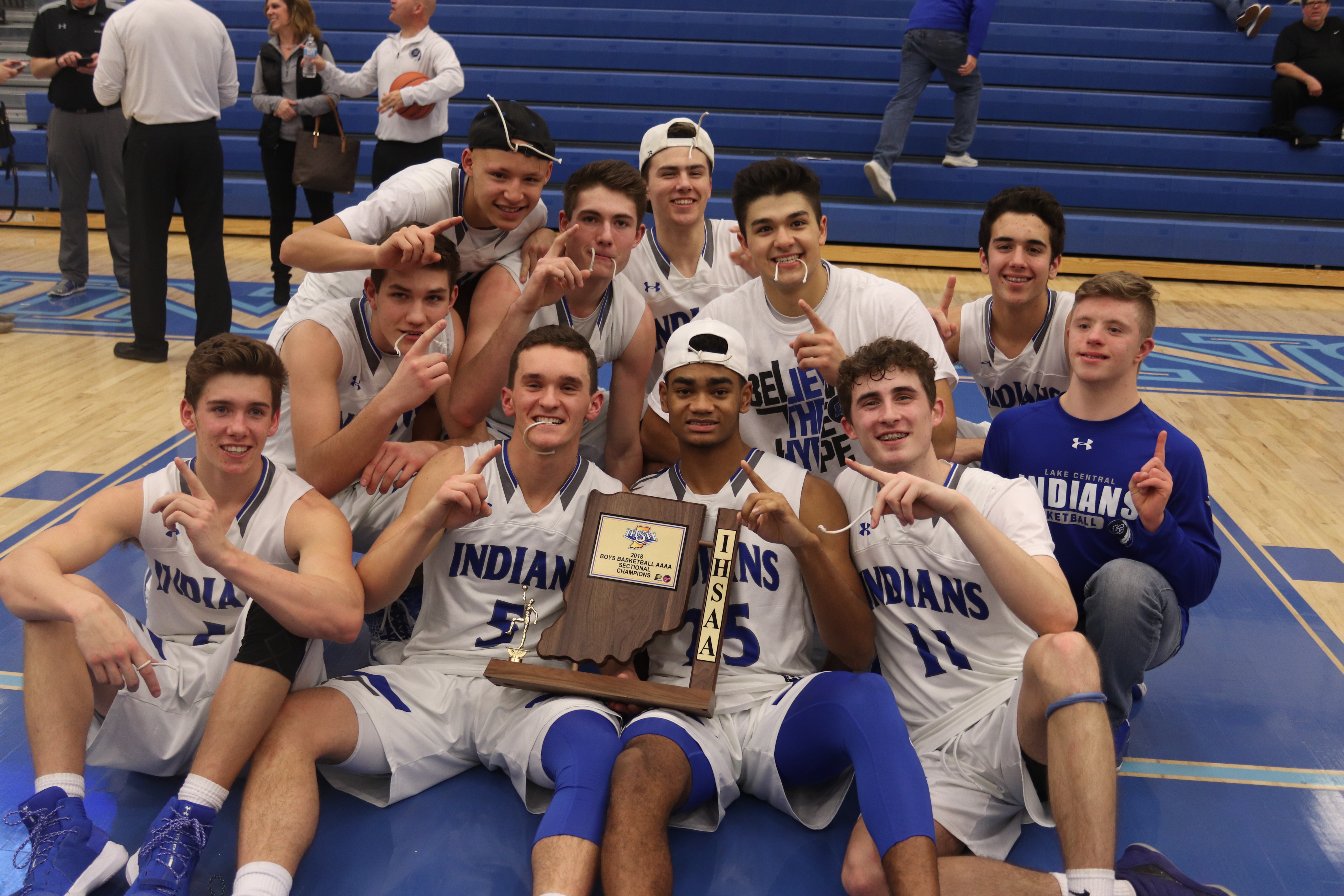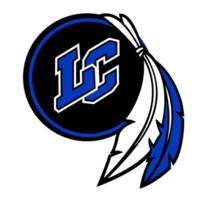 Police law and government
On Feb 23, the St. John police visited Lake Central to talk to students on how the police operate, make arrests and how to protect themselves in the event of a school shooter.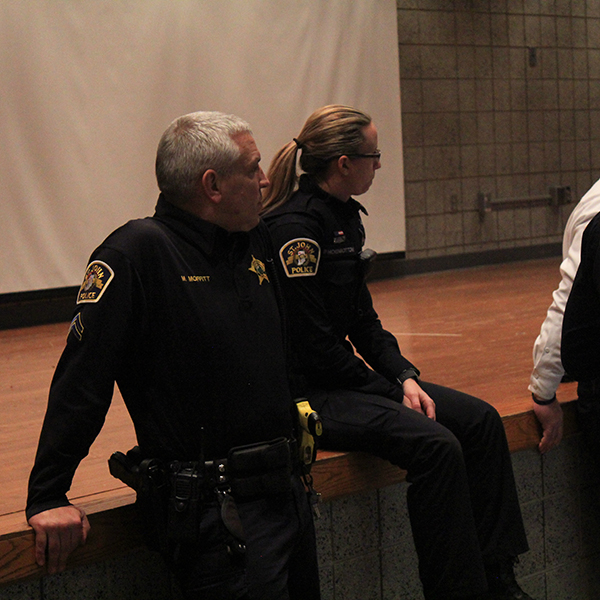 Lake Central held their first ever gymnastics meet in the newly refurbished gym above the field house. The girls competed against the Lowell Red Devils, and defeated them with a score of 2012.2 to 92.6.
Article below written by Jessica Cook (12).
On Tuesday, Jan.16, the gymnastics team faced off against the Lowell Red Devils. The Indians defeated the Red Devils with an overall score of 102.2 to 92.6.
While the overall score includes all those on the team, individual scores do play an important part. The girls strive to get their highest score and that's what Madison O'Drobinak (12)  did Tuesday night.
"I was really excited and my score was counted in our team score so it was nice to be able to help out my team and contribute to our win," O'Drobinak said.
Even though the girls picked up a win, some players kept in mind what improvements could be made going further into the season.
"I'd say we can improve on the execution of our routines like having pointed toes, straight legs, and clean landings. A lot of us are putting in new skills, so really working hard on those to increase our scores," O'Drobinak said.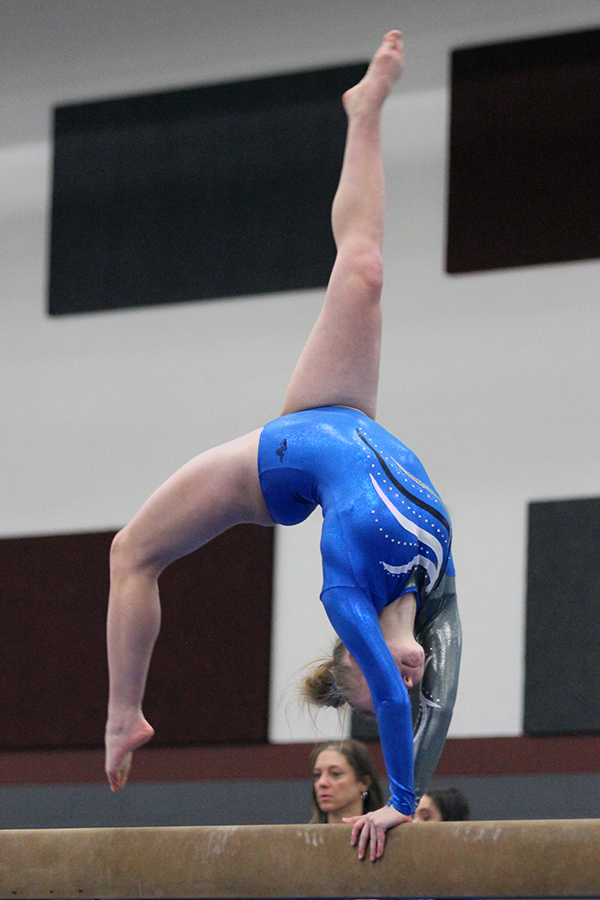 Lake Central held their 2018 Winter Pep-rally on Jan. 26. Notable events that took place was performances from the cheerleaders and Centrelettes. The Westlake basketball team also played before the entire school in a game that kept the students and staff on their edge of their seat.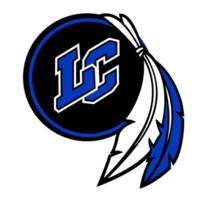 Lake Central held their Winter Formal on January 20 at the Halls of St. George. Notable events was Max Hill (12) who was the DJ for the night and Angel Vargas (12) who was the Formal King and Danielle LaGreco (12) as the Formal Queen.
Lake Central had their de-stress fest the week before finals. Students were able to pet dogs, color or make stress balls in the library during lunch.
Lake Central welcomed it's 5th grade middle school students and author Chris Grabenstein.
Mr. Rainwater's graphic communications class produced fat head posters of the girls basketball coaching staff. The students enrolled in this class have been working on projects like these all school year.
Mrs. Wilkins AP Human Geography class
Mrs. Wilkins AP Human Geography class smiles after completing their poster projects.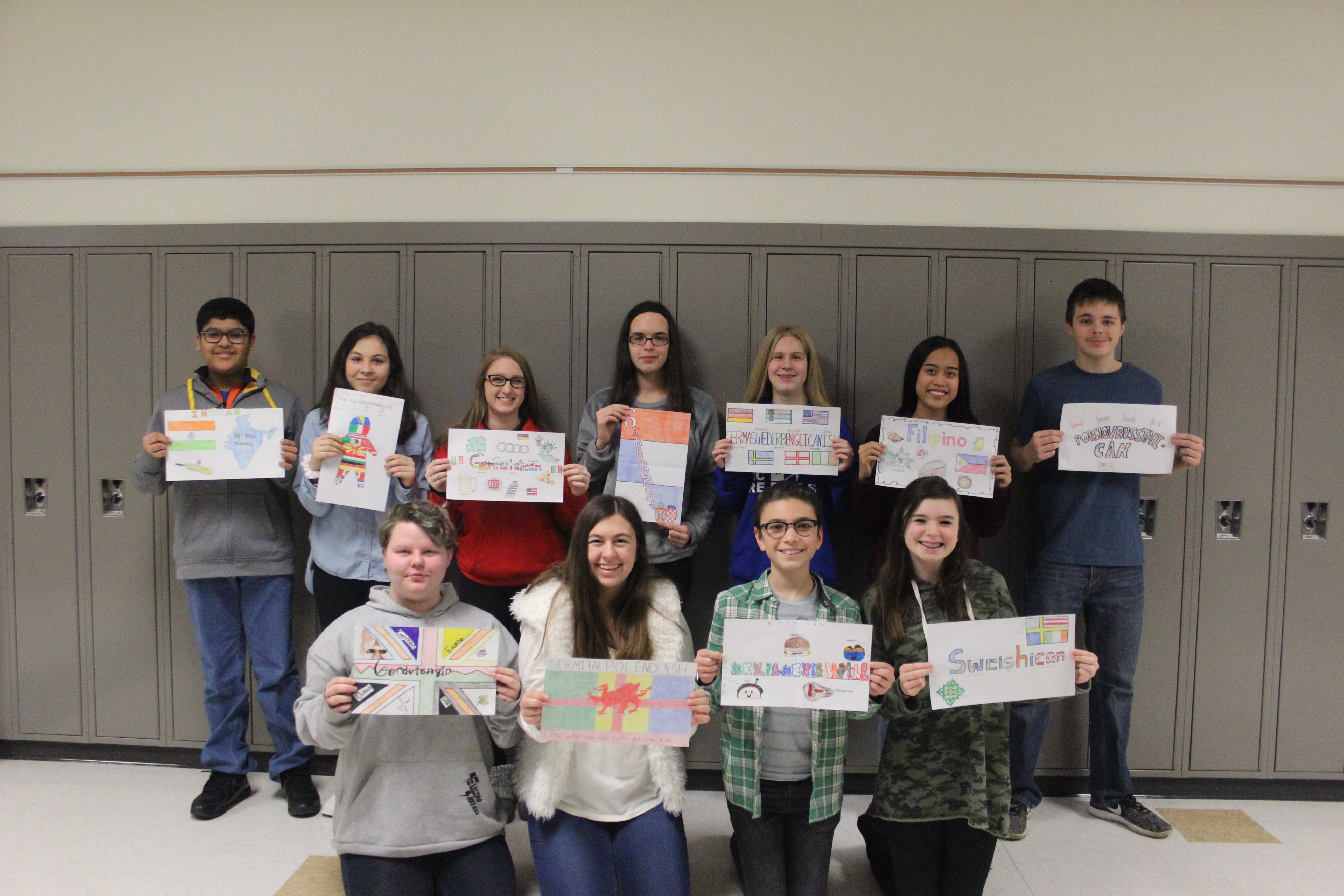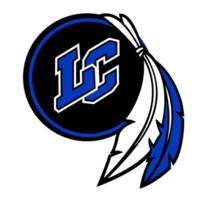 Lake Central celebrated Veterans Day in a very patriotic fashion. On Thursday Nov. 9 Lake Central invited veterans from all across the area to attend a special breakfast and assembly. Breakfast was served for an hour and over 200 veterans attended the breakfast and assembly. Students with veterans were dismissed early from class to join their veterans at the breakfast. Once breakfast had concluded students from the remainder of the building were dismissed and sent to the main gym where they eagerly awaited for the veterans to arrive.
"The Veterans were overwhelmed by the students response to them by what they [the veterans] have done." Thomas Clark said.
 the veterans were marched in and greeted with standing ovation. Once veterans had settled in Mr. Sean Begley (Head Principal) welcomed everyone and thanked the veterans for their service to America. From there Begley invited up, Master Sergeant Alan Thomas Jr. Thomas is a veteran who has served in the army and spoke before the school. After Thomas spoke Begley returned to invite Mr Thomas Clark (Social Studies) up. Clark who is a veteran himself invited up former Governor of Indiana Joe Kernan. Kernan who is a veteran told the story of his capture and his imprisonment during the Vietnam war. Following a performance from the choir and band the school held a POW/MIA ceremony. Once the ceremony had concluded Begley returned to the podium where the assembly concluded.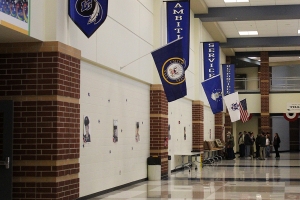 Lake Central invited students and parents from the school corporation grades K-8 to come to the high school for Ghouls at the School. Students could enter a costume contests and play games. Upon entry students dressed up would get candy from Dollars for Scholars who hoasted the event.
Lake Central School Corporation
8400 Wicker Avenue, St. John IN 46373
Pathways to Excellence