The Lake Central Girls Swimming and Diving team finished out their regular season at Sectionals on Saturday, Feb. 6. The girls have had to adapt to participating in the sport while also dealing with the setbacks of COVID-19.
"This year was a lot more complicated than years past. COVID impacted our season in a couple [of] ways, but I think the biggest impact was a feeling of separation. We were separated from our parents and each other for most of the season. This led to us not getting the same kind of atmosphere at Conference and Sectionals this year. Without any of our parents and loved ones, we relied on each other, and we had to be stronger together," Paige Baker (12) said.
The entire team was quarantined for two weeks in December, and the girls did not let that hold them back. Madison Mercer, a senior diver on the team, said she did not think COVID-19 had an effect on the outcome of their season.
"Our team was quarantined once during the season for two weeks, but instead of coming back and panicking about feeling behind other teams, everyone came back refreshed from the break and ready to work as hard as they could to catch back up. I think the team did as well as we possibly could have and the outcome of our season would have been very similar if we had a 'regular' season," Mercer said.
Although the entire team was quarantined for two weeks, Mercer was quarantined for three weeks and missed two meets that she was "very excited to compete at." This did not hold her back, and after she came back, she went on to put out her best at every meet due to a realization she had.
"I realized I couldn't take anything for granted this year and had to go out and compete at every meet as though it may be my last one, which each one easily could have been, with the uncertainty of if we'd be able to make it through the season without being shut down or if I would be quarantined again," Mercer said.
Mercer also explained that athletes on the team had to step up and hold each other accountable when coaches were quarantined. The younger members of the team had to step up and fill a Varsity position when those athletes were quarantined.
The athletes on the team have a strong passion for the sport. Many of the members have long lists of reasons as to why they participate, and they did not allow anything to get in the way of having a season this year.
"Swimming is my lifeline. I love the sport and have revolved most of my life around it. I swim year-round and have goals set for my future. The excitement and adrenaline rush when I compete at big meets and break records is what keeps me going," Baker said.
After anticipating this meet all season, the team competed in Sectionals and tied for second place with Munster High School. Many of the athletes won first place in their events and qualified for the state competition, and Madison Mercer and Shelby Noonan qualified for Regionals in diving.
"I felt very confident in all my dives and that confidence helped lead me to win first place. I was so excited to have accomplished my goal since freshman year of becoming a sectional champion. After Sectionals, I was very proud of my team and all that we were able to accomplish this year. I was very nervous that this season would not live up to my expectations of what my senior year would be like due to COVID but I am very happy with how it turned out," Mercer said.
With COVID-19 and the relatively new concept of e-learning, this school year has been anything but ordinary. As both students and staff work to adapt to the ever-changing guidelines and rules, Ms. Ashley Kline, Guidance, felt everyone could use a little extra kindness, so she proposed a kindness week.
"Ashley Kline is on the Social Emotional Committee. She came up with the idea in October of 2019 as a Social Emotional Learning Committee event. Ms. Kline saw information about The Great Kindness Challenge and just tweaked it a little," Mrs. Melissa Rettig, Assistant Principal, said.
Mrs. Robin May, Guidance, decided to help out with the idea, proposing spirit wear days to go along with the kindness challenges. The themed days included "Dream of kindness" (pajama day) and "Team kindness" (sports day).
"School counselor Robin May came up with the ideas this year. Mrs. May thought it would be fun by incorporating spirit week dress up days," Rettig said.
After seeing Kindness Week's success at the high school, the middle schools decided to implement their own as well. Each school hoped to positively impact the students' mental and social health and spread kindness.
"The Lake Central High School Social Emotional Committee is part of a district-wide committee to push social and emotional health. The middle school committee probably saw how it went for us and decided to go with it," Rettig said.
Due to the success of the week, Rettig explains they will continue implementing it in future years. She and the guidance department hope to bring a little kindness into the students' and staffs' lives.
"When you are looking for good behavior, you find it. The ultimate goal is to have people be more kind to each other," Rettig said.
School Board Approves Changes to School Schedule
Decided by a unanimous vote from the present school board, beginning the week of Oct. 14, students of the Lake Central School Corporation will be released 90 minutes early every Wednesday. This change is being put in place to allow teachers additional time to plan and prepare lessons for both online and in-person students.
"We don't take cutting out instructional time lightly. In most cases, we wouldn't do it, but we just recognize we've got a lot of [teachers] that are struggling a lot and so in the short term at least, we'd give them some time to work with their peers," Dr. Larry Veracco, superintendent, said.
Teachers will be able to use this time to learn to use the new forms of technology that are needed in the classroom as well as transferring lessons online. The extra 90 minutes is hoped to allow pressure to be relieved.
"I think that they are applying a lot of pressure to themselves and it can make the job a lot tougher than it maybe has to be but we really just want to try to take the pressure off and we figure the middle of the week is a good time to do that. [The teachers] can fill that gap with whatever they need the most," Veracco said.
The concerns regarding parents being unable to watch their children will be taken care of through the Adventure Club. Bus services will also remain available.
"We're going to look at bringing the Adventure Club in a little earlier for the elementary kids to see what the demand is but we should be able to satisfy some of the demand," Veracco said.
This time is intended to better the student's education and the mental health of teachers. Teachers will have more time to do whatever is needed in order to adapt to school during COVID-19 and create the best learning environment possible for students.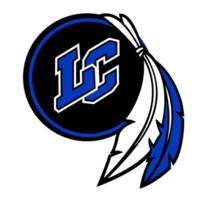 Lake Central School Corporation
8400 Wicker Avenue, St. John IN 46373
Pathways to Excellence