Mrs. Hill's class hosted a red carpet themed award ceremony on Wednesday, May 26 to celebrate the end of the school year. The kids got to celebrate their accomplishments from the past year, and they received awards and gifts, like an emoji keychain and a class photo.
On Friday, May 21, Kolling held their annual Field Day. Each grade level was allowed to go outside at a designated time in order to follow COVID-19 restrictions. Some of the kids played Frog Jump while others played basketball.
Students wear crowns while building with 60 toothpicks and 60 marshmallows. They were celebrating the 120th day of school.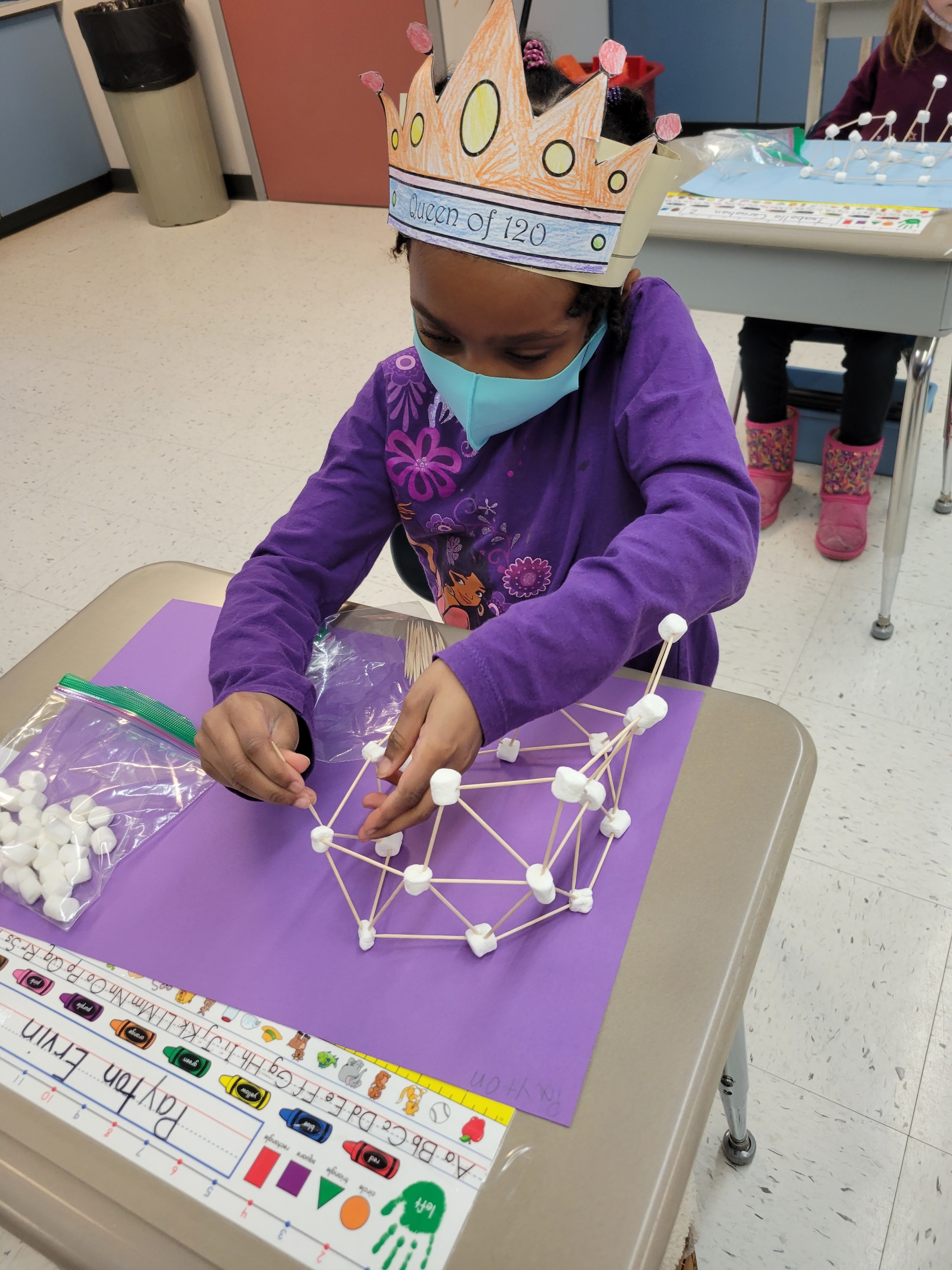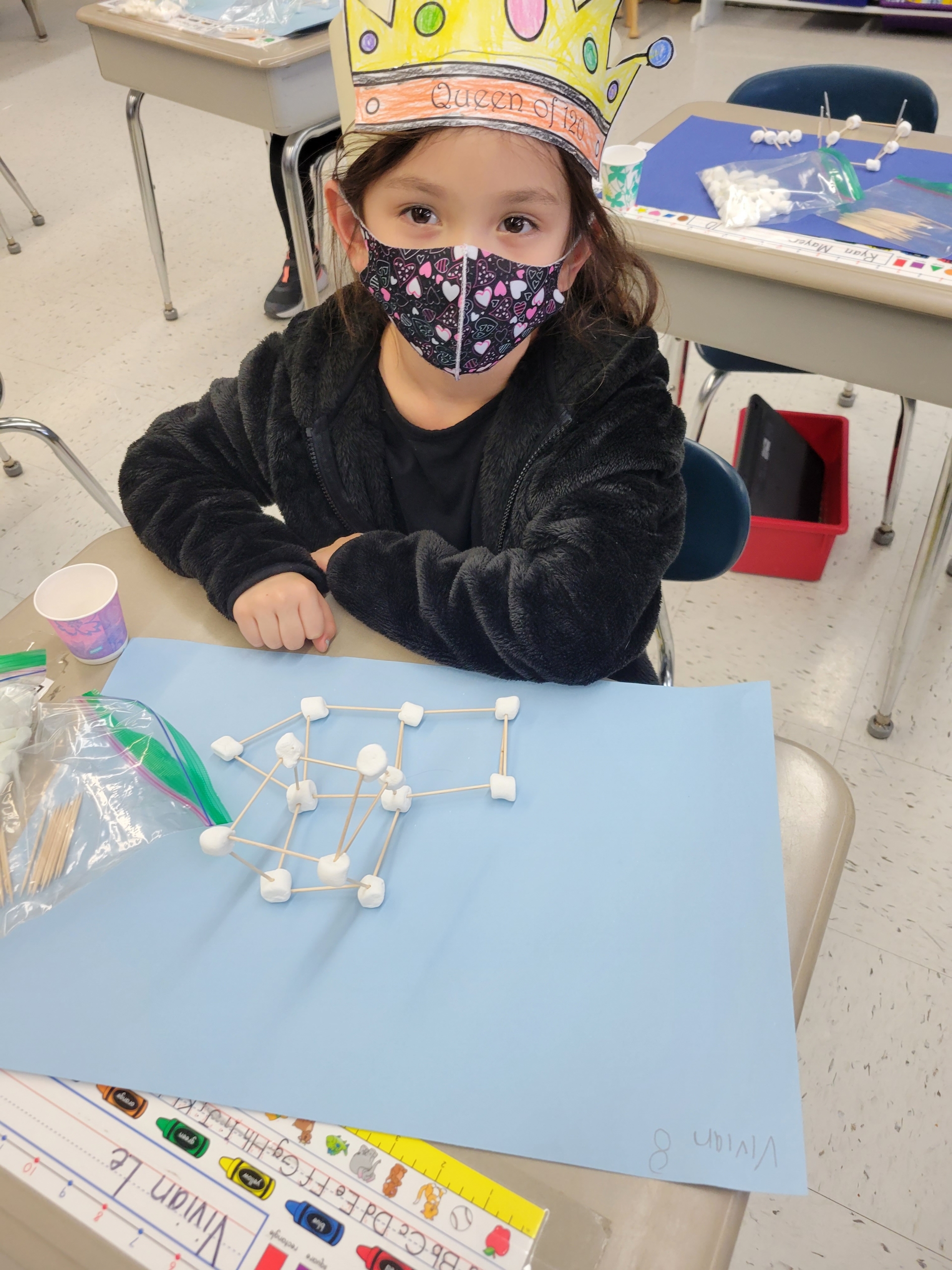 This spring, Mrs. Horton's class, along with the other first grade classes, celebrated the 120th day of school. Typically, the first graders celebrate day 100, but the teachers changed it this year since the kids are learning to count to 120.
"This year Team Horton celebrated the 120th day of school instead of the 100th day as done in past years. It made sense to change it, since one of our first grade number sense standards is to count to at least 120 by ones, fives and tens from any given number," Mrs. Horton said.
Team Horton celebrated with a variety of activities, including a building challenge. The kids also got to wear crowns throughout the day.
"In one activity we used 60 marshmallows and 60 toothpicks (equaling 120) to build geometric shaped structures. We called it our Marshmallow & Toothpick Building Challenge. If you look carefully, you can see that the kids are wearing crowns that say 'King of 120' and 'Queen of 120,'" Mrs. Horton said.
Students who finished their art projects were allowed to work on "silly" word searches with their table partner. Some of the words were art-related, while others were silly.
Kids in Miss Lipke's art class work on their geometric art projects, which consisted of drawing perfect circles and coloring them in to make a design. The students were able to get creative with the colors and design of the artwork.
Every month, Mrs. Blankenship and her fourth grade class participate in a yoga class at Now Yoga to do a fun activity outside the classroom. The kids learn various stretches and breathing techniques that help with mental and physical health.
Students gather in the gymnasium to honor veterans on Veterans Day. Some students sang songs while standing six feet apart.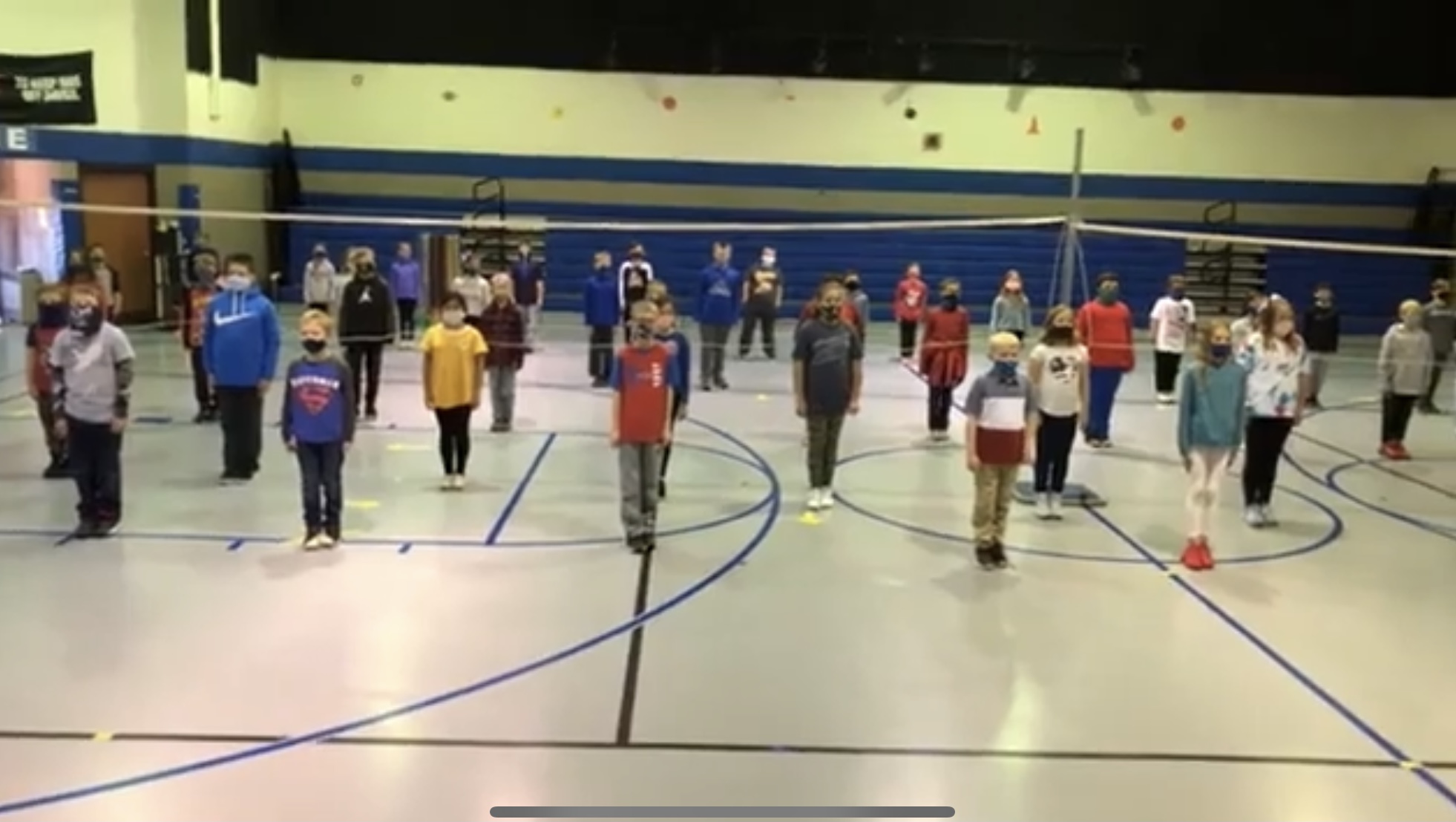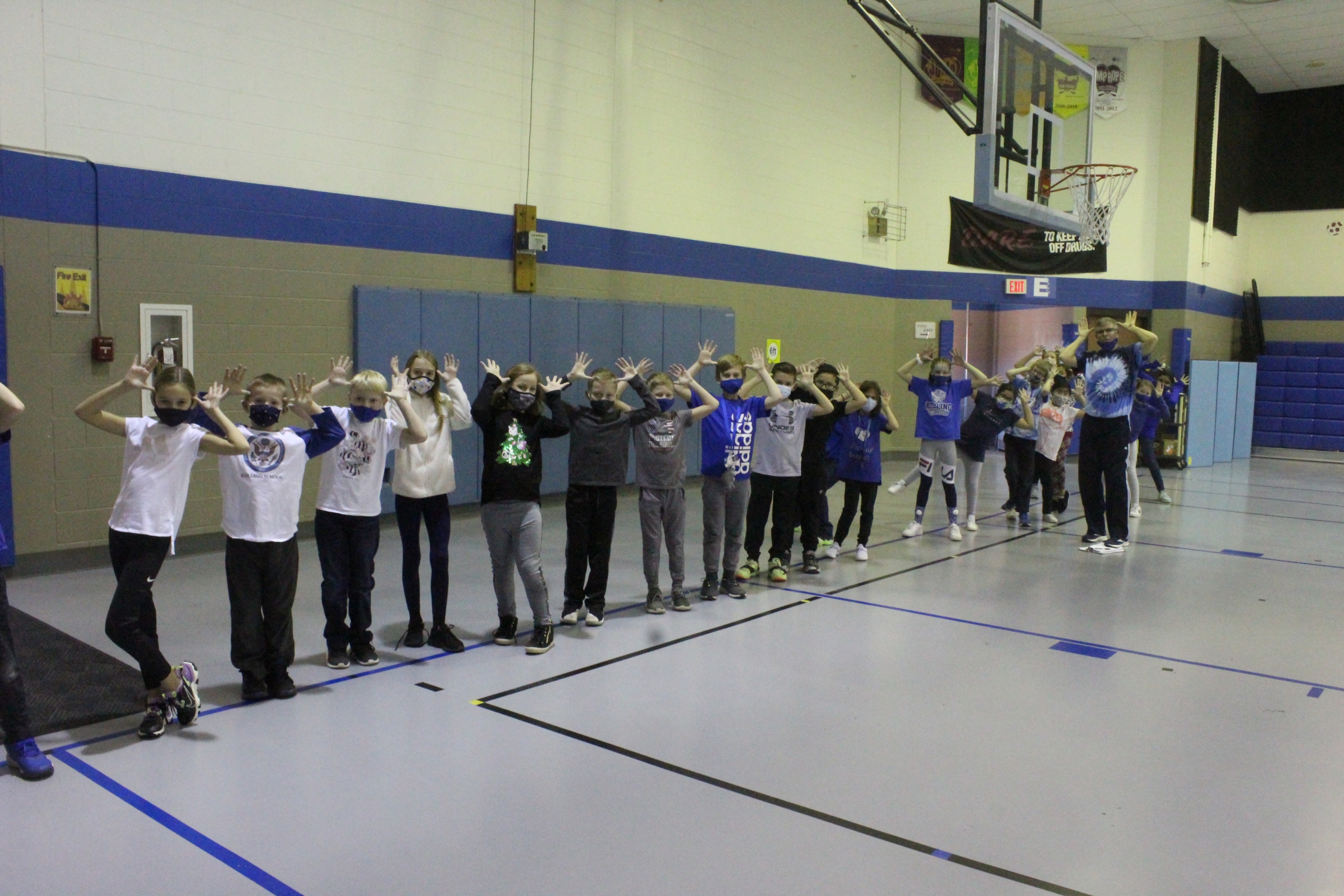 Mr. Michner leads the students in holiday-themed games. The students were divided into teams named after Santa's reindeer, and they had to run to the other end of the gym while avoiding the two students in the middle.
On Nov. 16, Kolling's Spell Bowl team placed tenth out of fifty teams at the statewide spell bowl competition. The team has been practicing for a few months.
Schools everywhere are changing their daily routines in response to Covid-19, but that hasn't stopped the kids and teachers at Kolling from making the most out of lunch. Although kids are no longer permitted to eat in the cafeteria, they can enjoy their lunch among friends in class.
"They are able to talk to students right next to them, but they must stay seated while doing this.  Teachers or paras can also play cartoons during lunch for students to enjoy," Kolling principal Mrs. Cruz said.
While eating lunch, the students are allowed to take their masks off and talk to friends, but they must put the mask back on if not facing forward. Although this is a big change from last year, the students are following the rules without much difficulty according to the teachers.
"The kids are adapting with no issues.  The first day of school they watched a video about some of the biggest changes they will notice at Kolling if they were here the previous year.  They were front loaded well and have done an excellent job adjusting," Cruz said.
The Kolling staff members also had to adapt, as they now have to supervise kids at lunch. Despite these changes, the students and staff seem to be doing well.
"They understand how critical their role is this year [and] have been very cooperative to help in any way they can," Cruz said.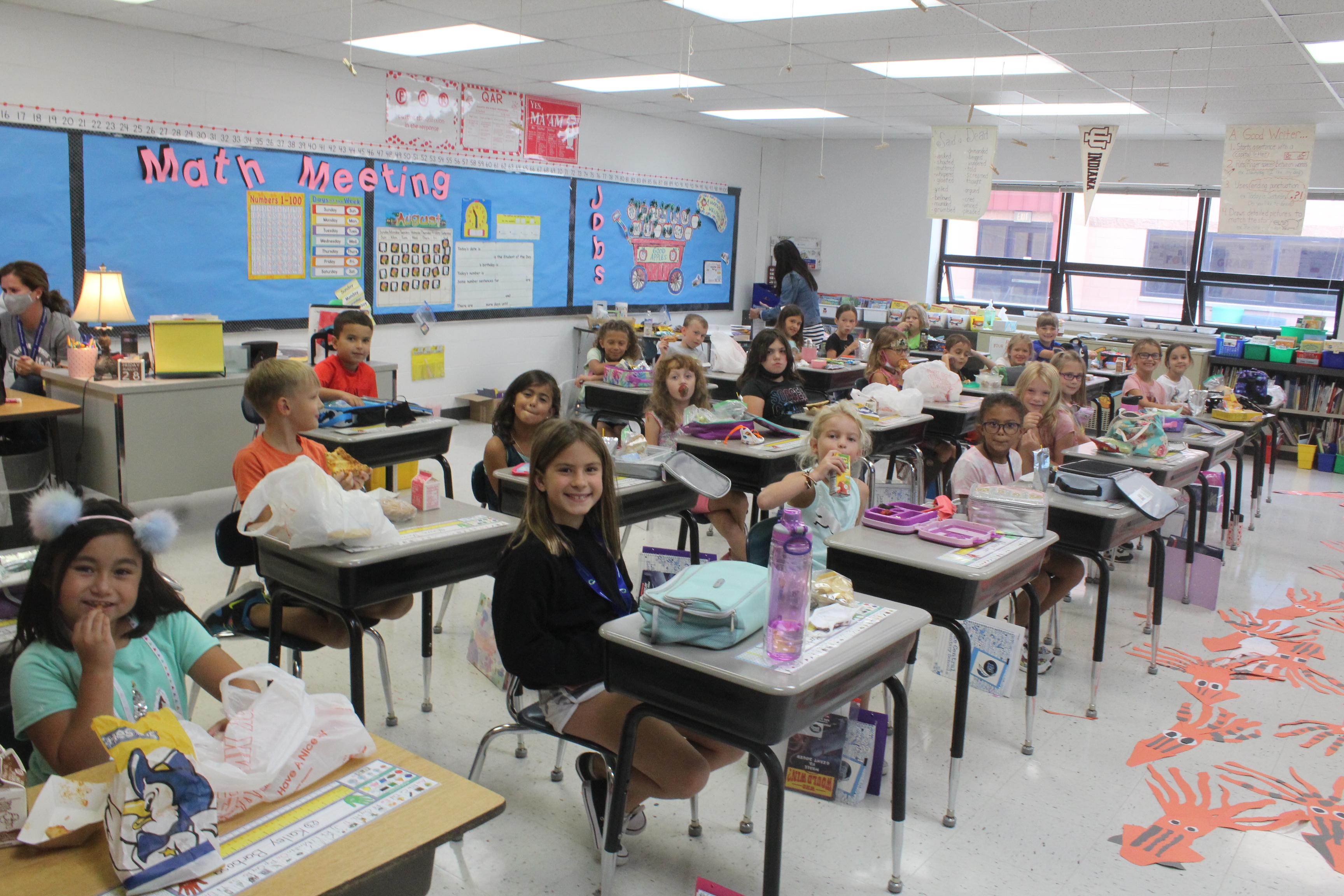 A student plays on the sensory pathway during a break. The sensory pathway is meant to help kids release energy so they can focus during class.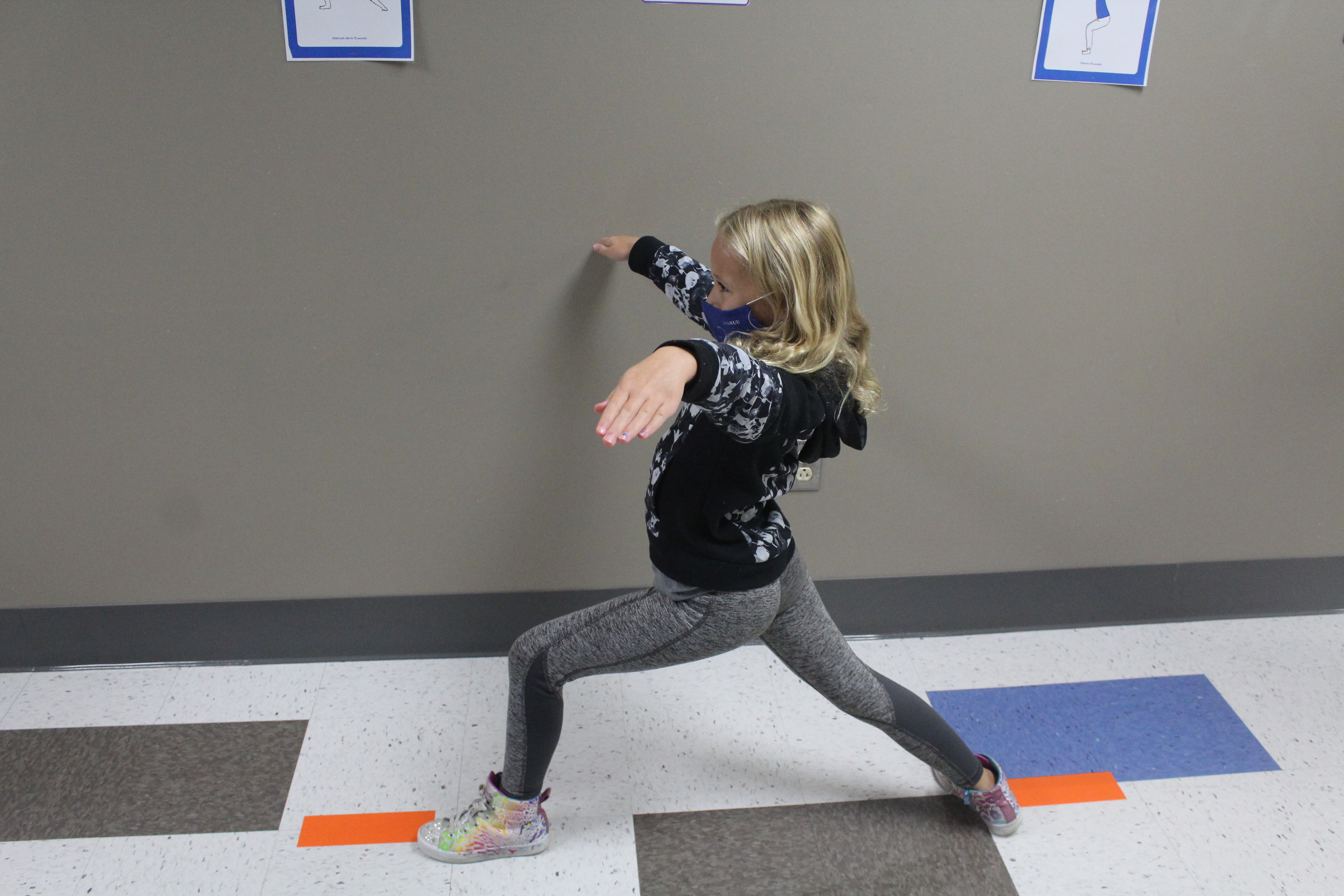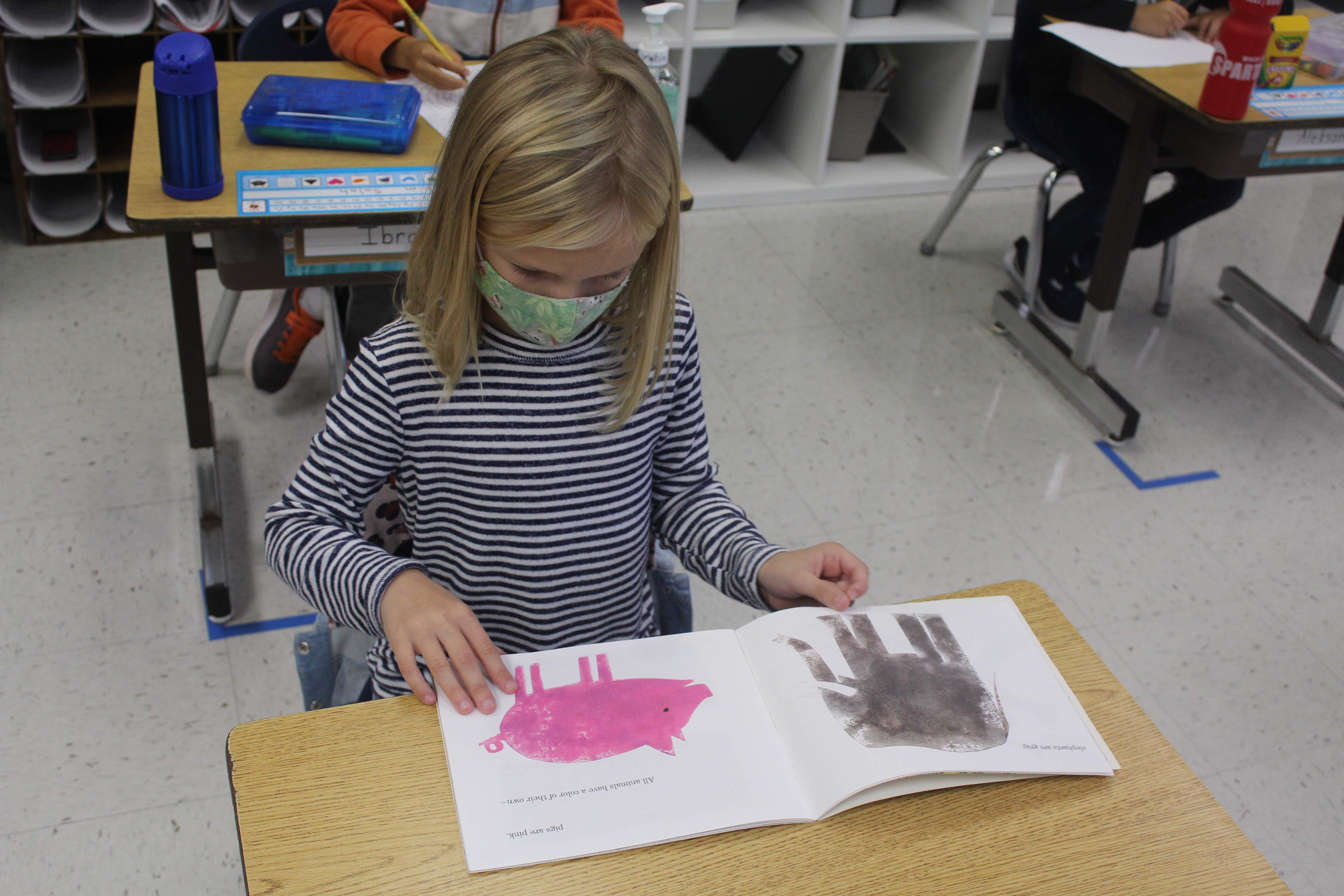 A student reads a book during indoor recess. Kolling turned to indoor recess a few weeks this quarter due to heat waves and rain.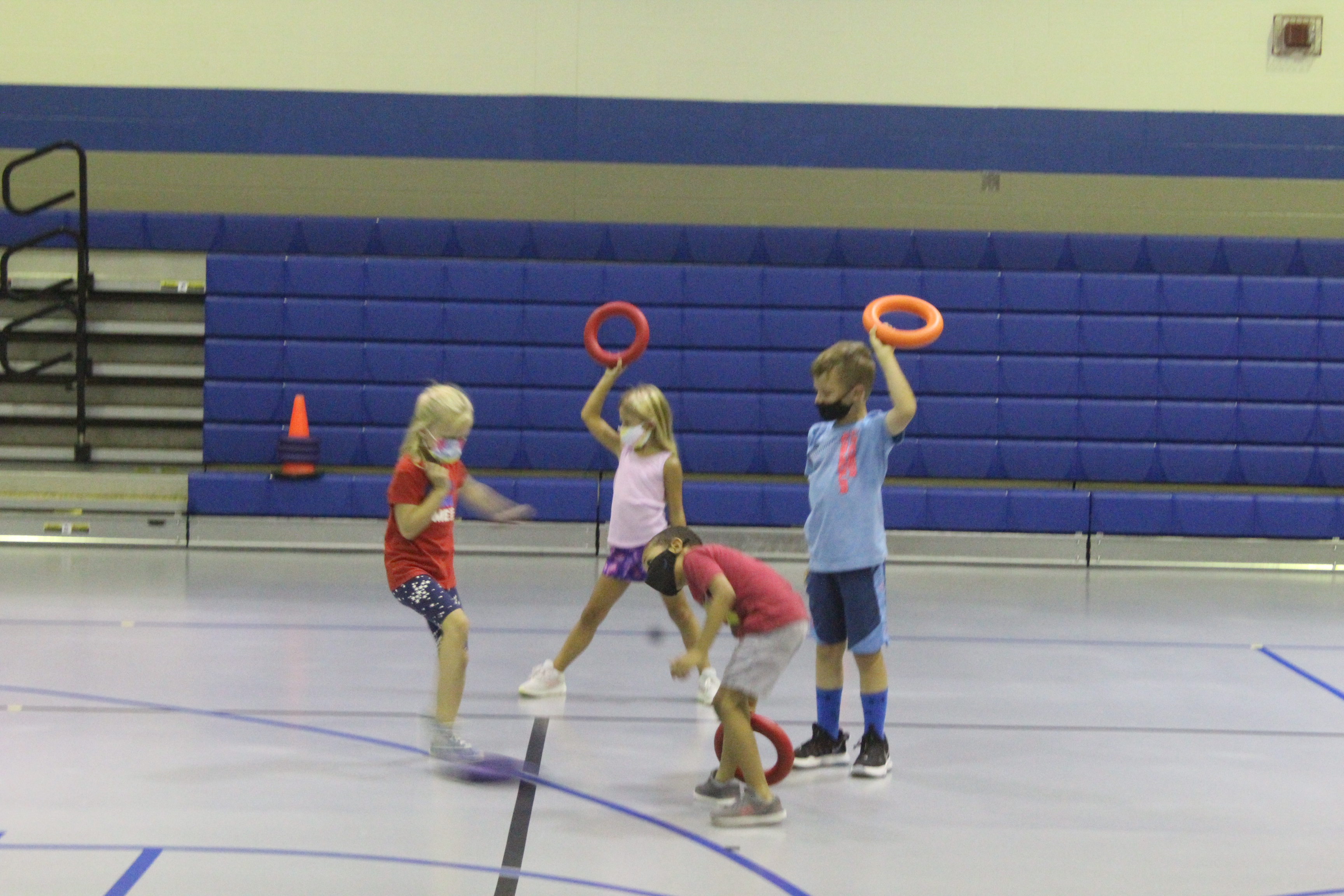 Students play a variation of freeze tag during gym in which they used colored foam circles to determine who was frozen and who was it. The students each picked a color circle at the beginning of class.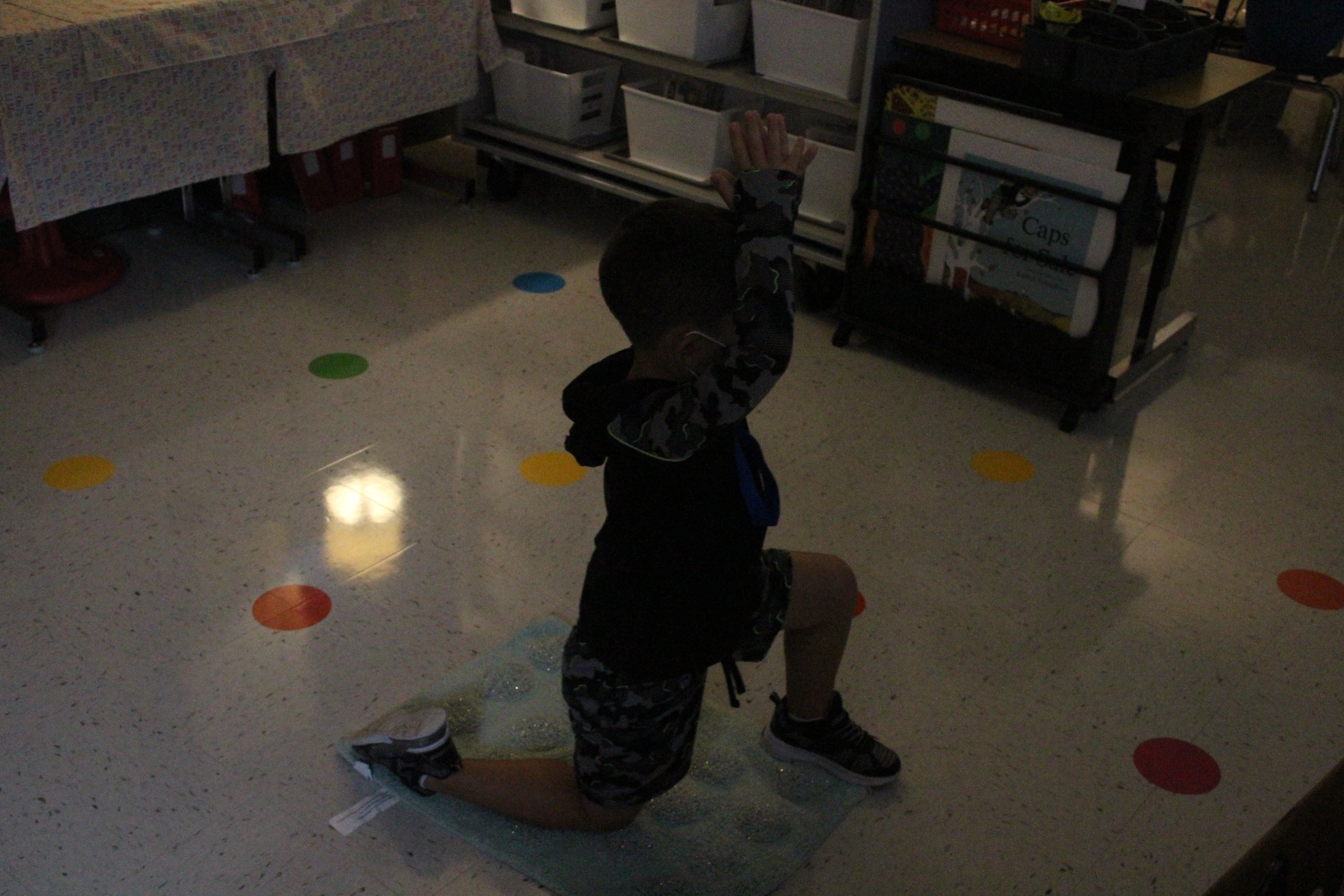 The fluorescent classroom lights dim as the kindergarteners scramble to find an open area in the classroom. Mrs. Cook, one of the Kolling kindergarten teachers, instructs her students to grab one of the fluffy blue carpet squares from a bin in the corner. The kids line up to grab one and then spread out, eager to engage in their afternoon activity: yoga.
Every so often, Cook leads her class in a yoga exercise to relax their minds and stretch after sitting at their desks throughout the day. She believes physical stretching is just as important as mental stretching, as it helps them focus better during instruction time.
"Throughout the day we will start new lessons by taking deep breaths and shaking out the wiggles. It's a great way to transition from one activity to the next," Cook said.
Cook finds the yoga videos on a YouTube channel geared toward young children. Each of the videos follows a story, and each yoga pose goes along with the characters and plot. These exercises are meant to help kids release energy so they can focus during class.
"Yoga has many health benefits to suit everyone of all ages. Yoga allows students to use their imaginations [and] move muscles in ways that they otherwise might not during a school day. Yoga also allows them an opportunity to take deep breaths, slow down and relax. After a yoga session they're ready to focus on a task and have energy to work through a lesson. It's also a chance for them to take a thoughtful break/restful moment during a pretty busy day," Cook said.
This activity also gives Cook a chance to get to know her students better. She hopes to not only prepare them for school but also make them feel accepted both in and out of the classroom.
"I really hope my students leave our classroom knowing they are loved and accepted for who they are and that they are special just the way they are," Cook said.
Lake Central School Corporation
8400 Wicker Avenue, St. John IN. 46373
Pathways to Excellence