On May 28, the eighth graders had their graduation ceremony in the gym.
On May 27, Mrs. Arroyo arranged for Roman Banks to have a master class with students. Many students had the opportunity to sing for him and receive feedback or ask him questions.
On May 25, sixth grade science classes went outside to have the fire department drop their egg structures.
On May 12, Mrs. Arroyo had an in-person choir concert for her students.
Happy Birthday Shakespeare!
On April 23, Ms. Castle and Ms. Rosine celebrated Shakespeare's birthday with their English students.
On Mar. 8, the Newspaper Club had their call out meeting. They will meet every Monday and Tuesday and hope to distribute their first paper on Friday, Mar. 12, during breakfast.
Girls Basketball: 8th Grade night
On Feb. 25, girls basketball celebrated all the 8th graders on the team before their game against Chesterton.
Before the Veteran's Day Virtual Concert went live on YouTube, Mrs. Arroyo's classes got a sneak peek of what they would see.
Mrs. Cooper's science class broke geodes outside Friday. They split up into groups of two to break the geode.
Wednesday, September 16th, was the morning of the New Student Breakfast. The Clark principals and kitchen staff put together a breakfast for the new students of every grade to welcome them to the building. They even had a pick up section for e-learners by door D.
On Friday, Feb. 14, Mrs. Rosine's afternoon classes made Valentine's "Cookie" vocabulary during class. Students were given 12 broken heart cookies that they had to rearrange to fit the correct definition.
Friday, Jan. 10 students gathered to make posters for the winter pet drive. From Jan. 14-24, the drive collected different items to be donated to Cache Creek Animal Rescue. Students stood at doors J and A to collect donations, collecting anything from pet toys, collars, bowls and blankets.
On Tuesday, Dec. 3 author Jennifer A. Nielsen visited Clark. Nielsen talked to the students about the books she's written, the process she went through to write her books and showed a trailer for her newly released historical fiction book "Resistance."
On Wednesday, Sept. 25th Clark held their Pep Rally for fall sports. During the rally the dance and cheerleading teams performed their routines. Students who raised money for the American Heart Association were entered into a egg roulette where they were able to smash an egg onto a staff members head.
On August 27th, Clark and Grimmer joined forces in playing a scrimmage. In this game they teamed faced off against Michigan City and East Chicago. Excited for the season, the boys played hard and strategized for the upcoming games.
On Feb. 22, sixth grade students took a trip to the Challenger Learning Center in Hammond. Students had to previously interview for what job they would be given while either aboard the space ship or in the control room. Some of the jobs including communications, life support and the medical team. While at the Learning Center, the students learned all about space and what it means to be an astronaut.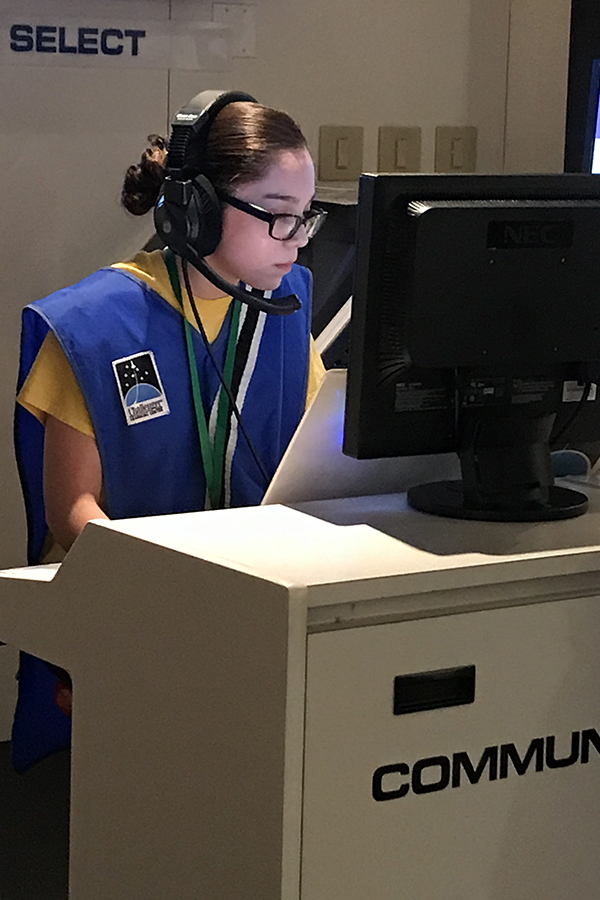 Paws for a Cause celebrated Valentine's Day by selling 'puppygrams.' Students were able to purchase a puppy stuffed animal for their friends that would be delivered during lunch.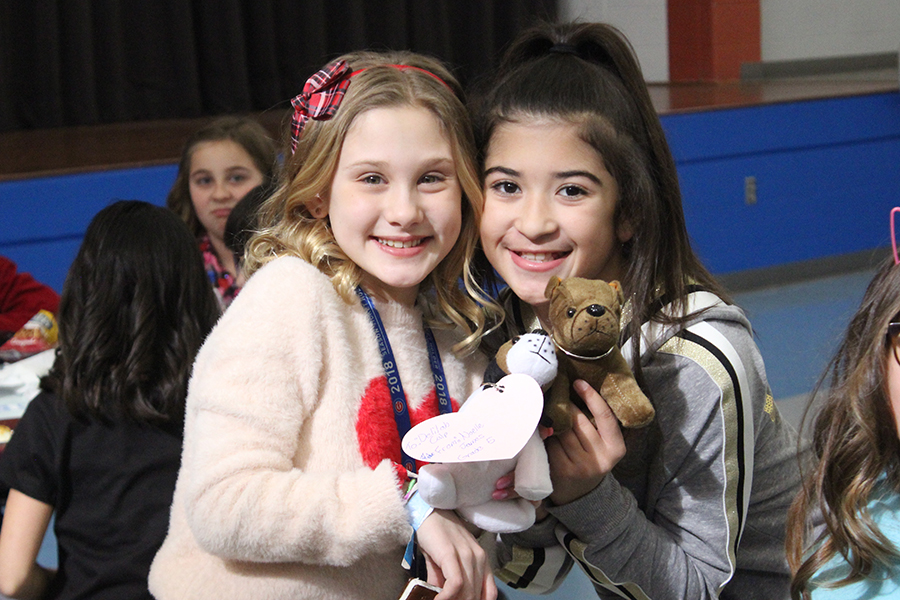 As a special treat for Valentine's Day, administration and cafeteria staff handed out ice cream to all students during lunch.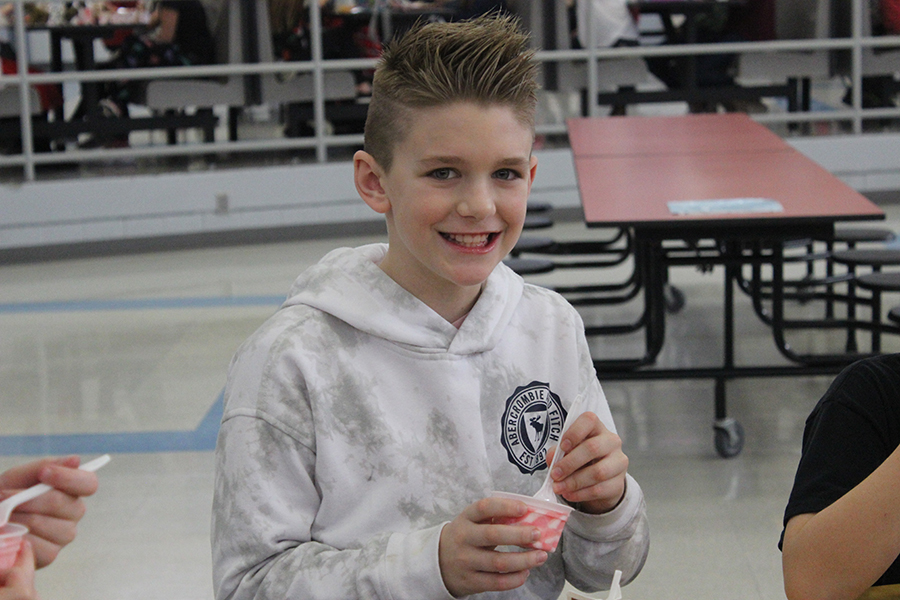 Eighth graders create 'cell cities'
Visualizing molecular-sized organelles and cell parts is a difficult task, but in Mrs. Cooper's and Mrs. Guzman's science classes, the concept became easier to understand with the 'cell city' project. Students were tasked to create cities or towns in which different parts of them represented a part of a cell. As part of the project, students had to present their city to their teacher with creativity taken into account.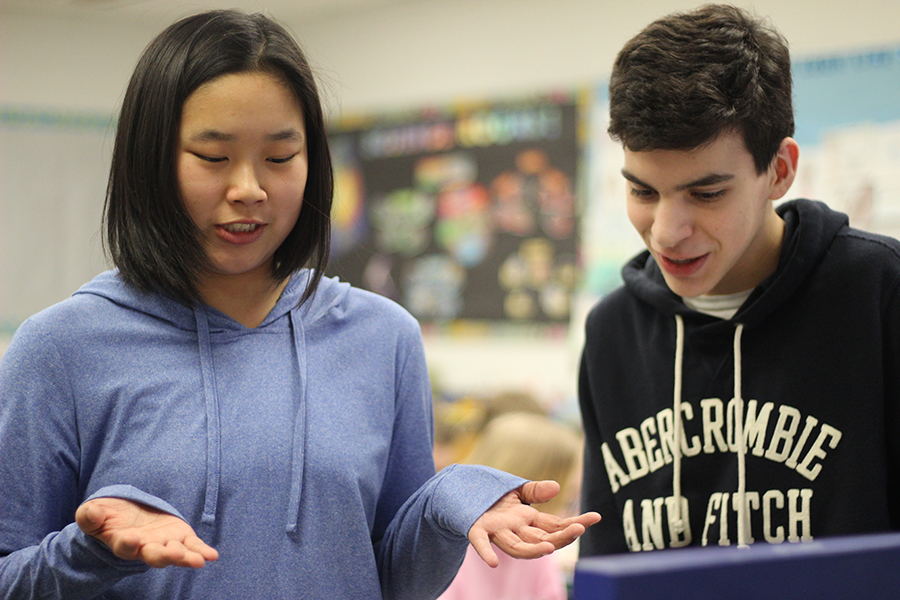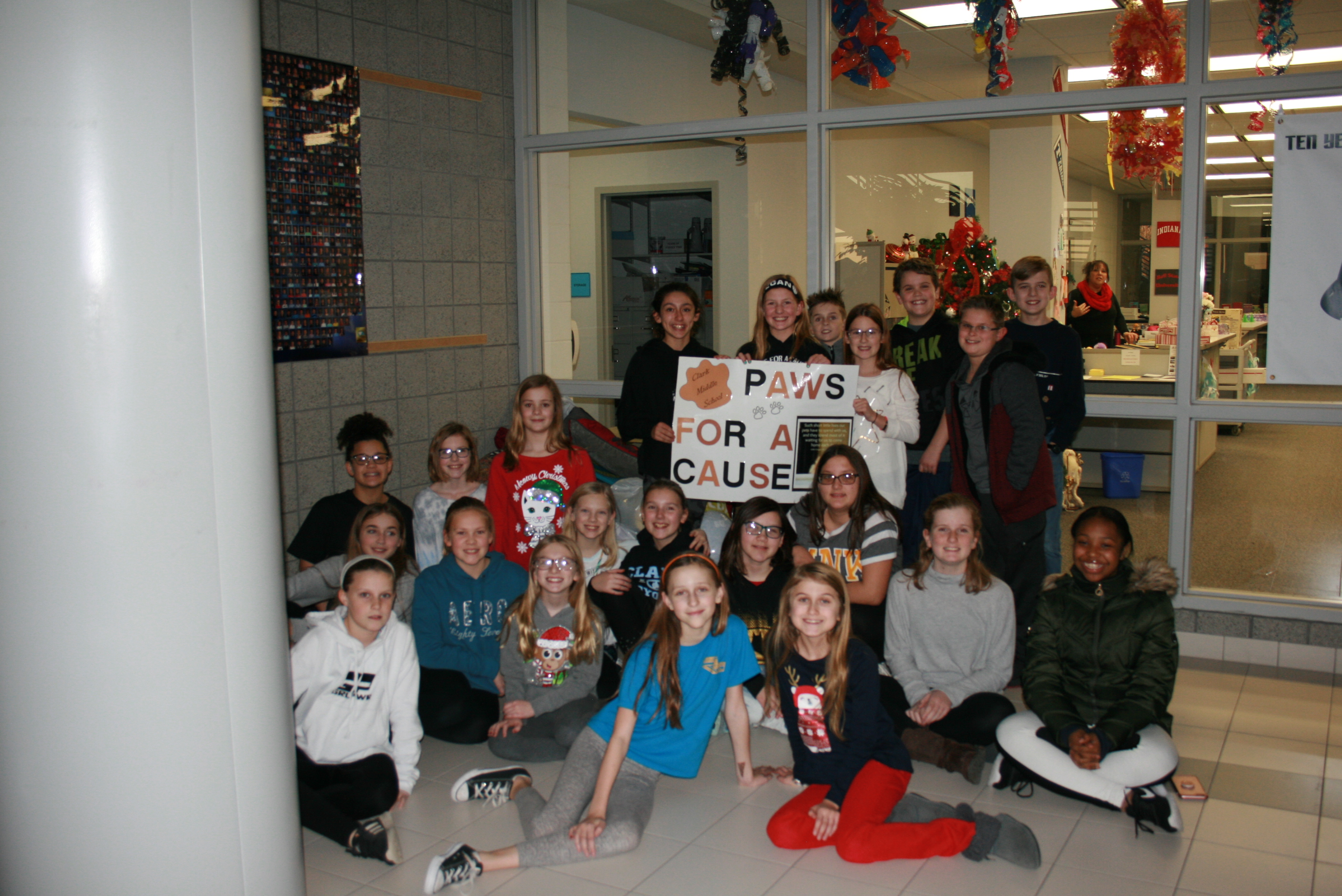 On Dec. 18, Paws for a Cause met and had a guest speaker from the St. John Animal Control, Jan Kalinowski. In keeping with the holiday spirit, the club collected items to donate to St. John Animal Control.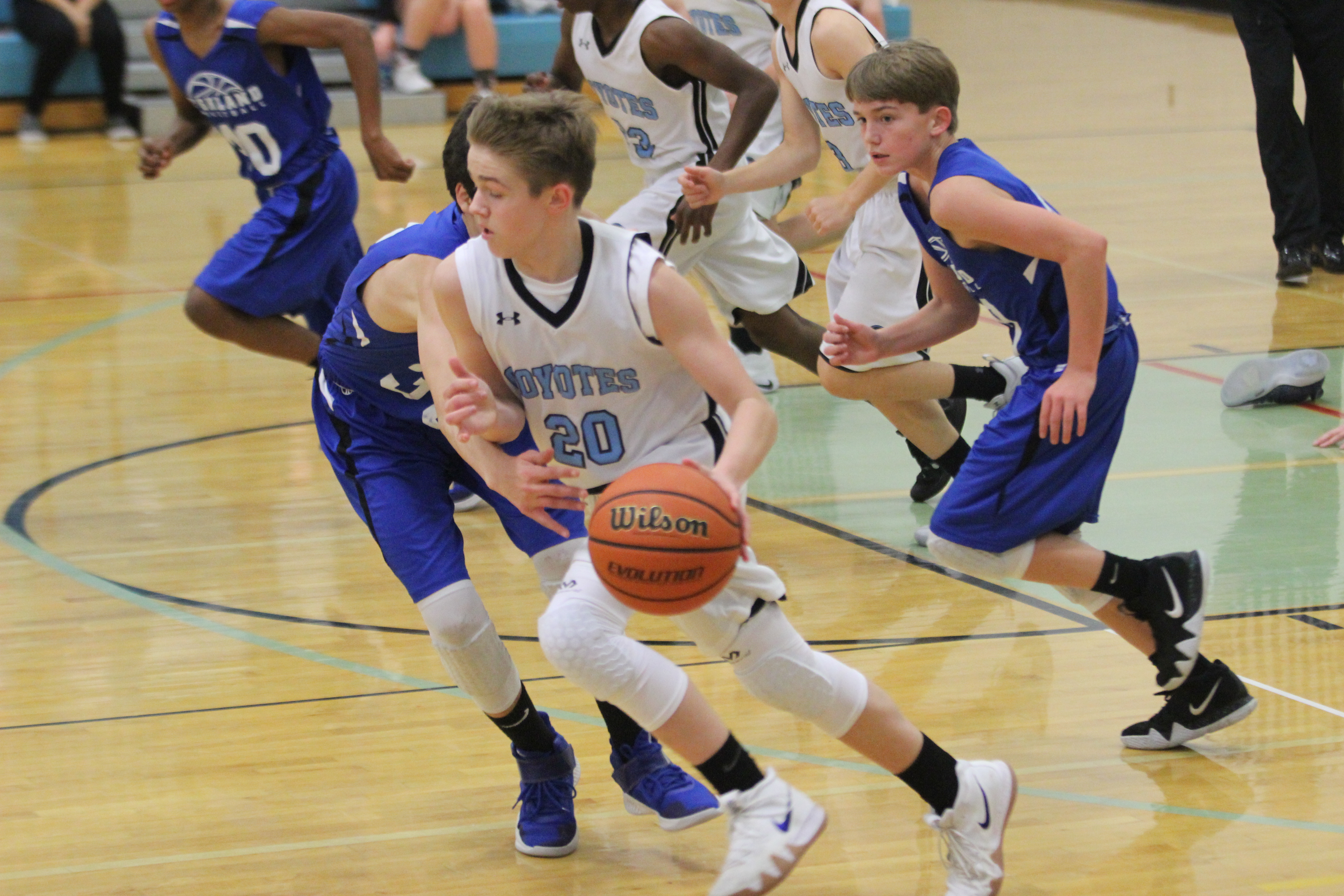 On Dec. 6, the boys eighth grade basketball team defeated Highland 59-23. The night's starters were Brandon Escobedo, Hunter Snyder, Dean Wooley, Ivan Montano and Ben White. In addition to the cheerleaders and fans bringing an exciting atmosphere, the pep band played their instruments and shouted louder than anyone else in the gym.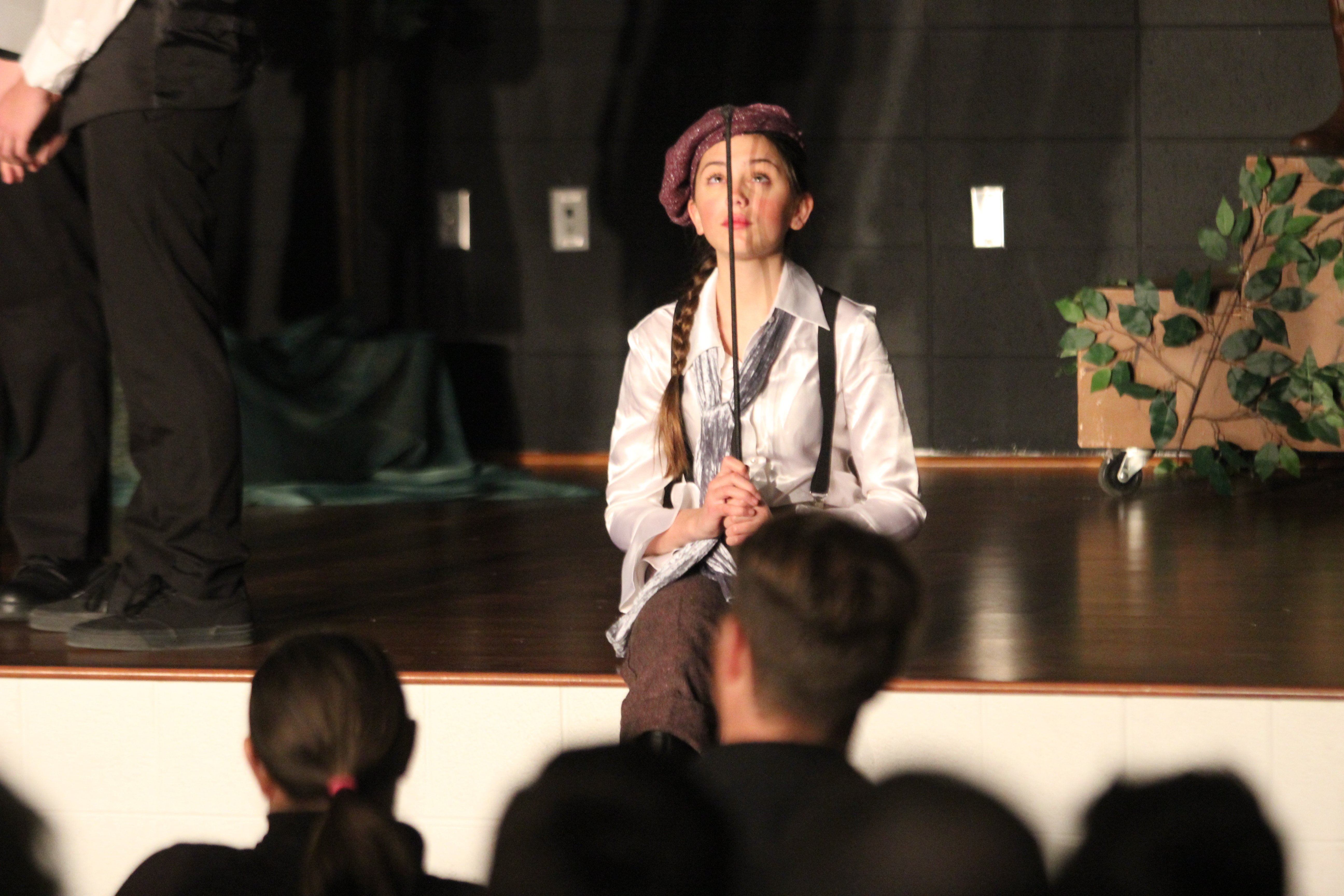 Whether it be performed on a Broadway stage or in the LGI room, a lot of work goes into the production of a play. For the Clark Theatre Company, this was no exception.
"We started rehearsing the beginning of October and practiced a few days a week, until the performances this weekend, [December 6, 7, 8]," Bob Gustas, Director, said.
Every year the company performs a fall comedy and a spring musical. This year the show was "Making Nice."
"I try to choose a play that has many characters so more students can be involved. I like to do a one-act comedy, or two if I can find two, in the fall to introduce the kids to theatre," Gustas said.
In the spring, the company plans on performing "Annie." Last year, they performed "Mary Poppins."
"Opening went fabulous. The kids did a tremendous job and I believe everyone who came had fun and enjoyed themselves. I was quite proud of them," Gustas said.
Drawing the Future of Science
Technology is constantly changing and updating around the world, but rarely does a new form of technology get introduced to the classroom on the middle school level so quickly. However, this isn't the case in Mrs. Jennifer Boer's science lab.
The science department, with initiation from Mrs. Boer, has began using 3D pens to create models and learn about science.
"Several of the science classes had eighth graders use the pens to create 3D models of Bohr's Models Atoms. The students did a great job with the project," Mrs. Boer said.
Since the department only has six pens as of now, they are looking to purchase more due to the success of the first project with them.
"With little instruction as to how to use the pens, they were able to create their versions of the Bohr's models and we saw a variety of interpretations coming to life. It helped them to create a concrete model of an abstract topic to understand the structure of an atom and placement of protons, neutrons and electrons," Mrs. Boer said.
In order to fund the pens, the science department created a Donors Choose Project. Click here for the link.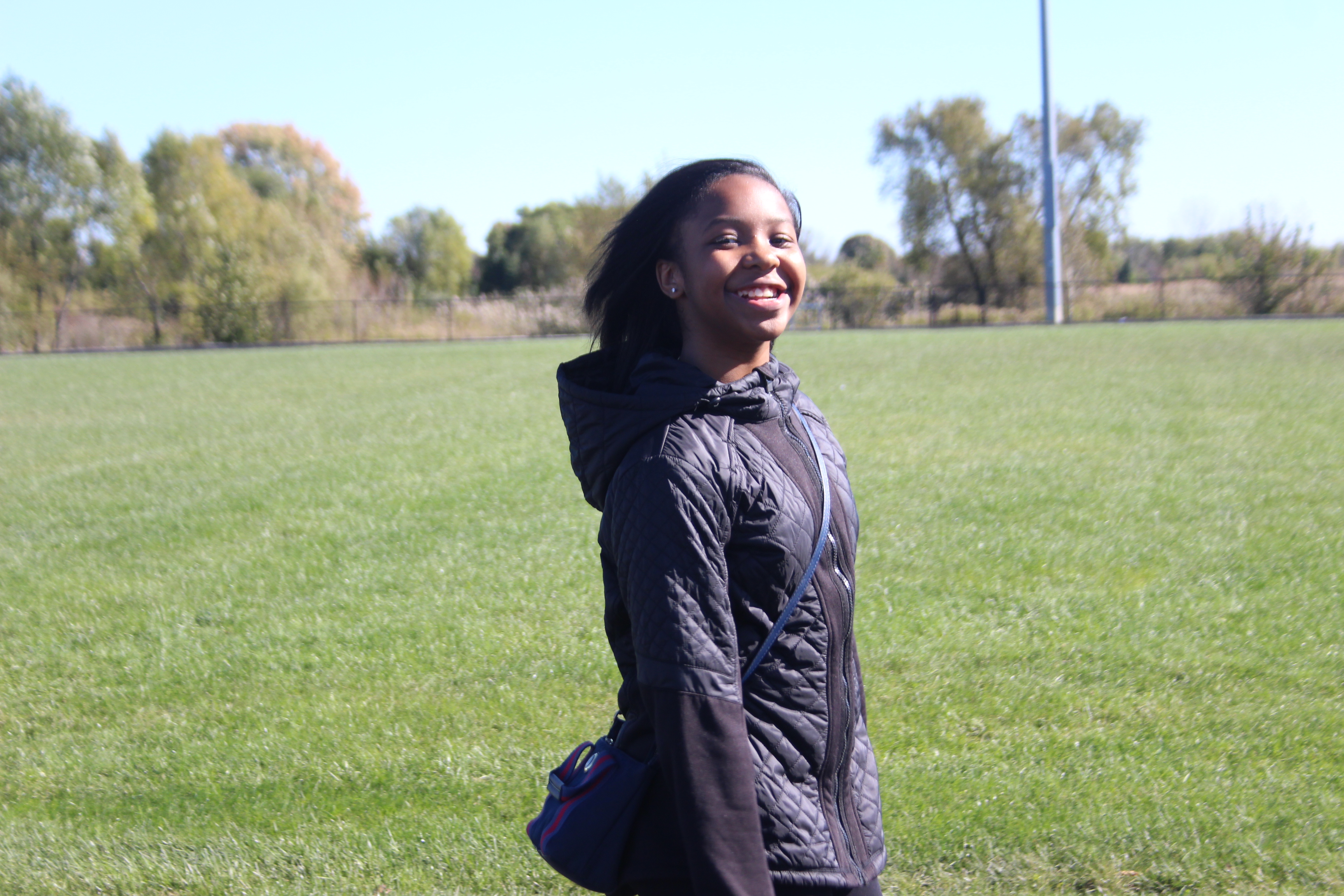 Seventh graders participated in the annual Coyote Crawl on Thursday, Oct. 18.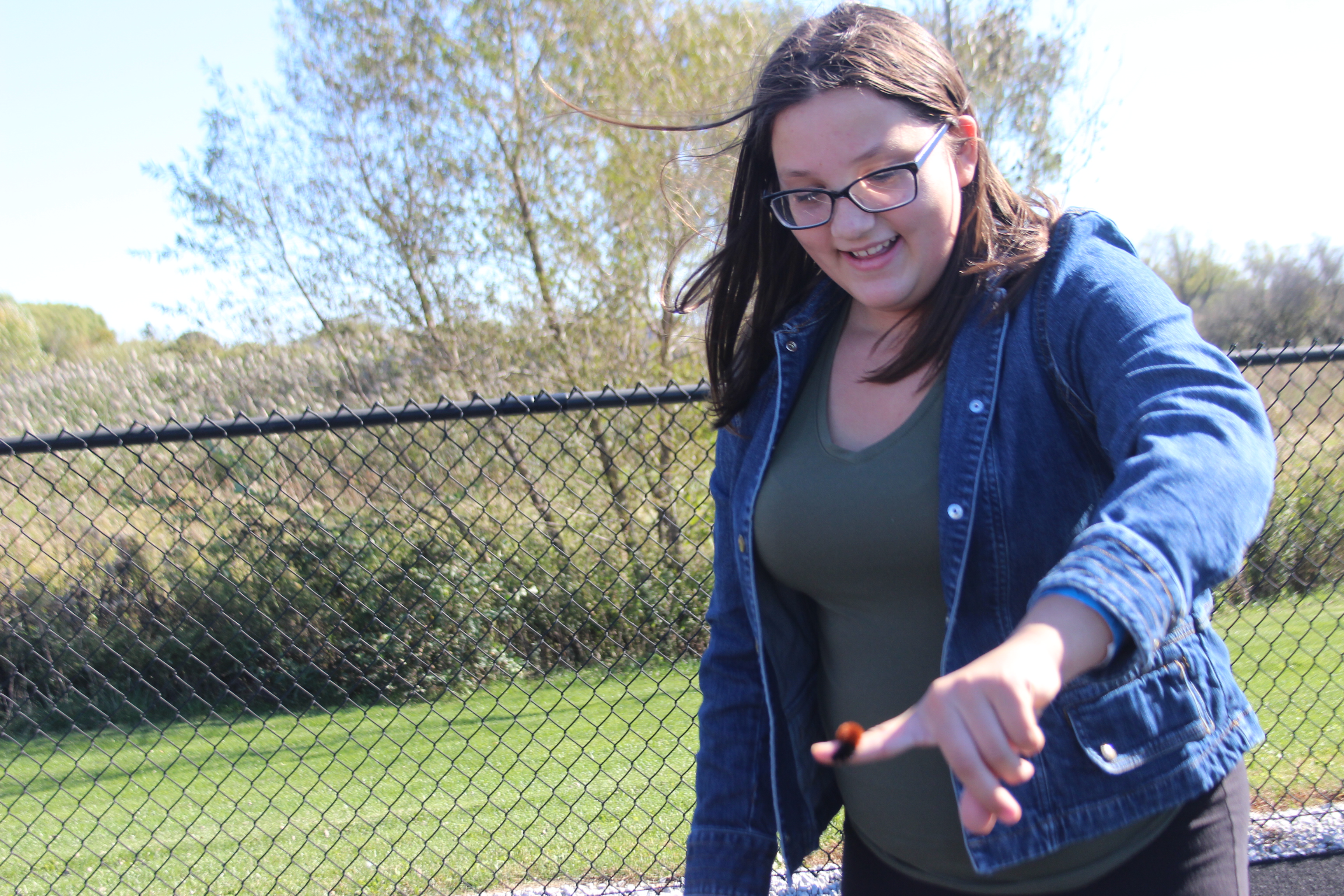 On Tuesday, October 9, Clark celebrated their fall athletes at the fall pep rally.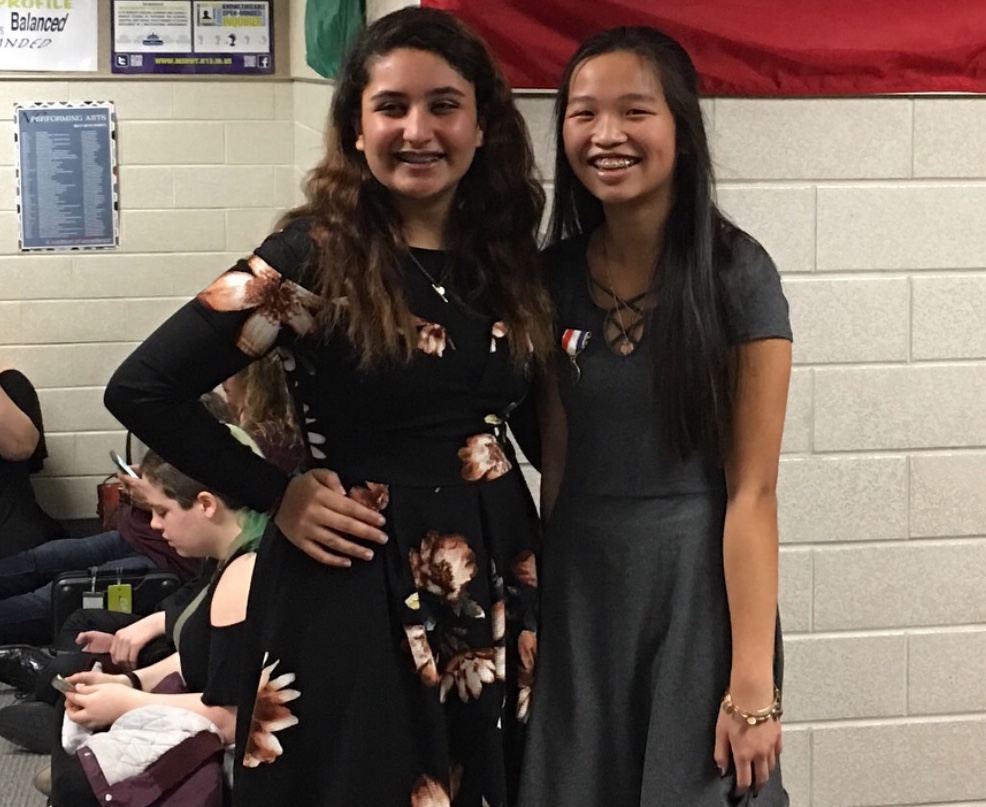 Photo submitted by: Yara Hijaz 
Q: What did you win and what was it for?
A: "I won a silver medal at state solo and ensemble for band."
Q: How did you feel going into the contest?
A: "I was extremely nervous going into it and even more nervous while playing because I knew this was a huge opportunity. It is rare to get to be a part of this event at my age and I didn't want to completely disappoint everyone who was rooting for me."
Q: How and when did you prepare?
A: "I started preparing for this back in November. I worked slowly at the beginning because it was a whole lot of new techniques that I've never attempted, but I just improved with a whole lot of practice."
Q: How did you feel after you won?
A: "I felt pretty happy that I accomplished what I did but more that anything it's just making me think of how I can do better next year."
This school year, students and staff at Clark Middle School are celebrating the ten year anniversary of the school.
At the start of the school year, students and staff gathered on the football field and spelled out the number ten to showcase the anniversary for the first time.
Throughout the hallways, there a variety of posters and things created by students and staff members that have to do with either the ten years or involve the word ten in some way. For example, they have ten years of tech, the top ten things about the school, and teachers even took it a step further and put their students' pictures calling their students the "best". This gave everyone at the school the opportunity to come together to celebrate the anniversary as the year goes on.
Lake Central School Corporation
8400 Wicker Avenue, St. John IN. 46373
Pathways to Excellence