ATTENTION yearbooks are coming your way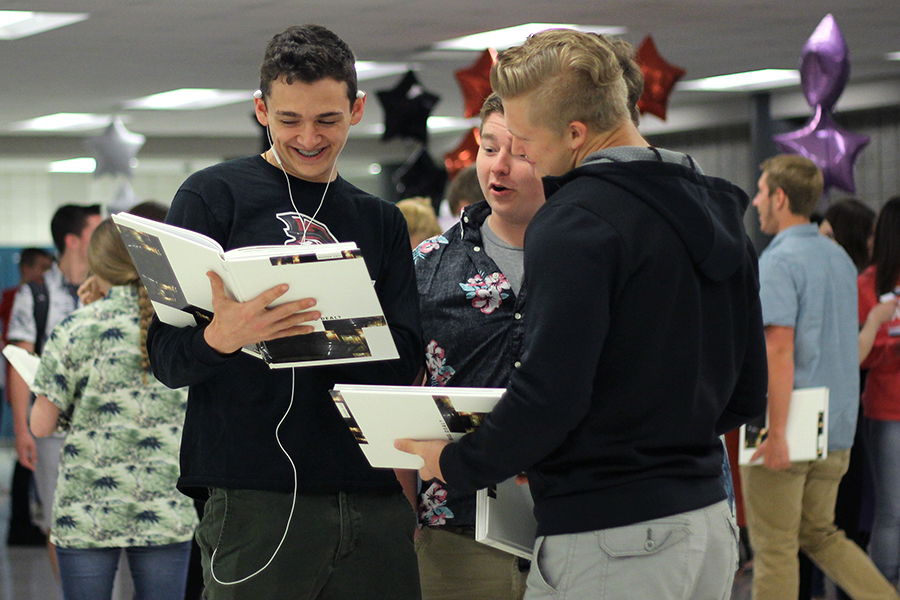 The 2018 yearbook will be relesed to students on May 18, save the date!
On April 13, Lake Central gave out semicolons to students and faculty to raise awarness for Autism awarness month.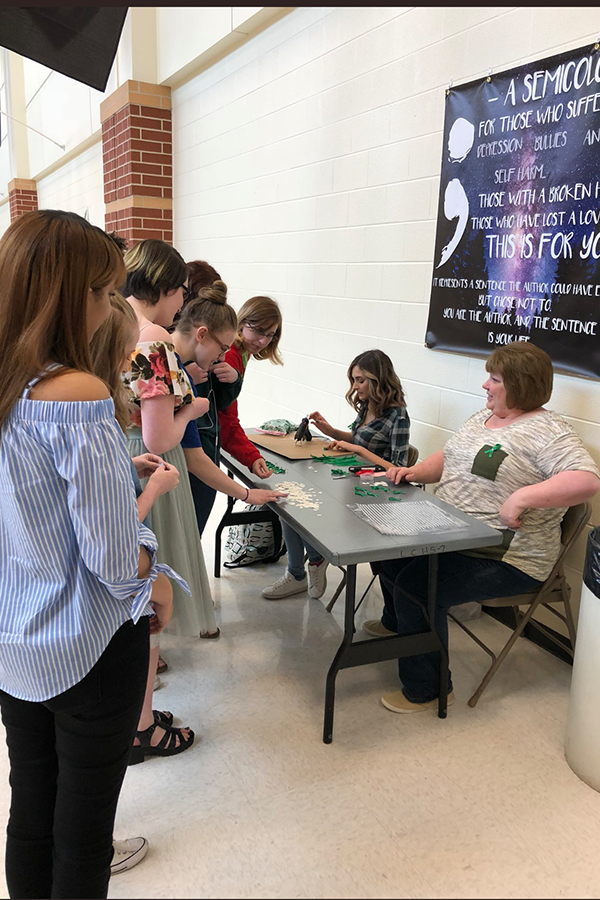 The Lake Central marching band and color guard performed in Disney World at the Magic Kingdom on March 29.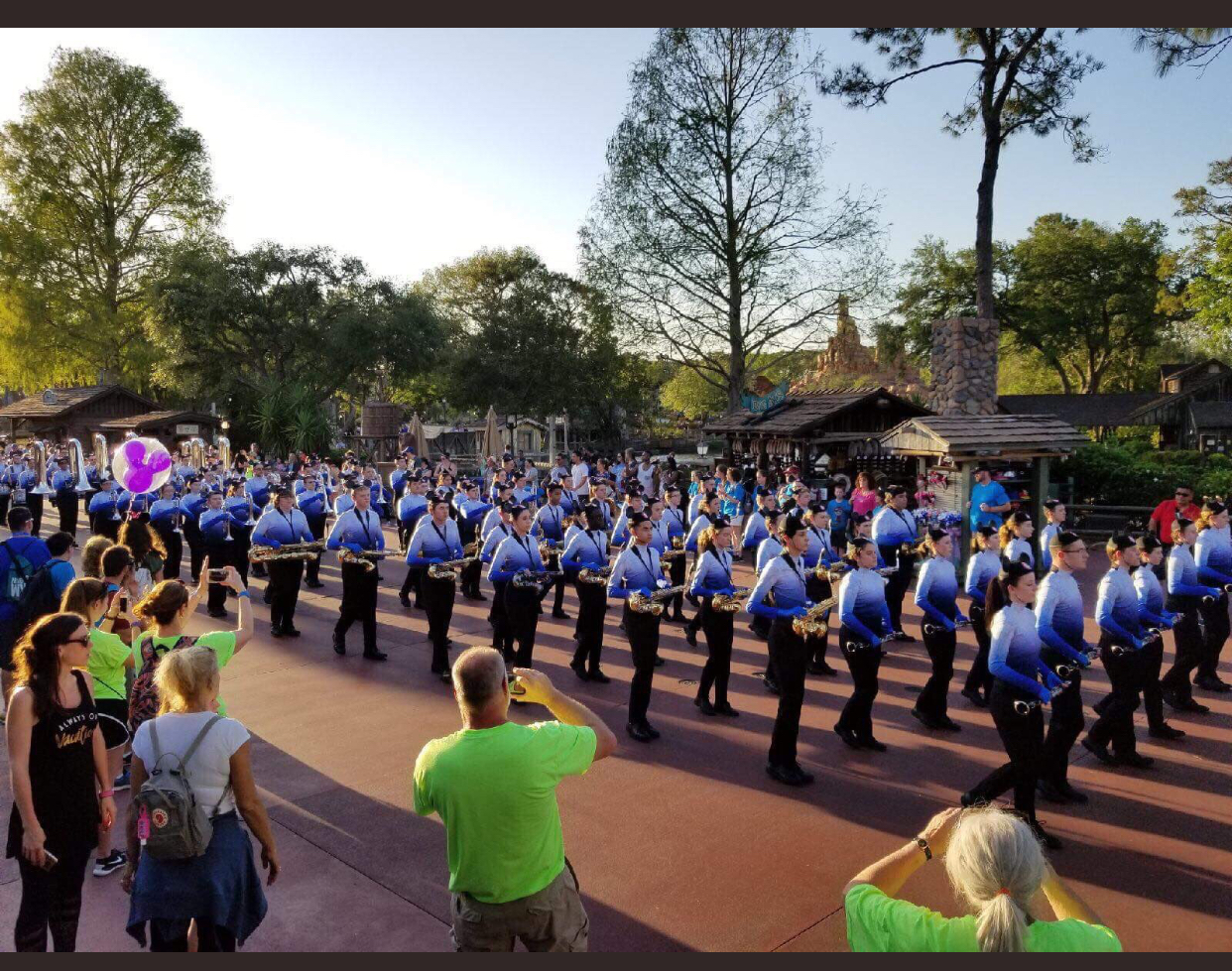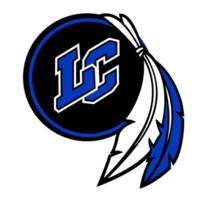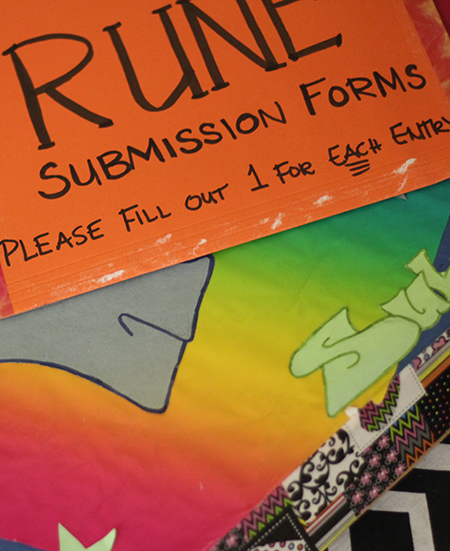 RUNE applications are open! The RUNE creative arts magazine that is created by students at Lake Central. Any student is able to submit anything that they concider artworthy. Some exaples of categories are
Poetry
Drawings
Paintings
Videos
You can submit your student can submit their artwork to either Mrs. Yaeger or to one of the several dropboxes around the school. Dropboxes are located in:
Libray
Publications room E120 and E121
or C125 or C225
The Deadline is April 6 best of luck. Any questions contact
myaeger@lcscmail.com
Lake Central mourns Parkland
On March 14 Lake Central High School held a student lead and ran school walk out. At 9:50 students who wished to participate in the walk out were dismissed to the yellow lot in the back of the school. Extra police officers were set up for protections of the students. Events started at 10:00 a.m. and concluded at 10:17. There were 17 empty chairs that were outside to represent the 17 victums from Parkland.
Congratulations to our boys basketball team on winning Sectionals.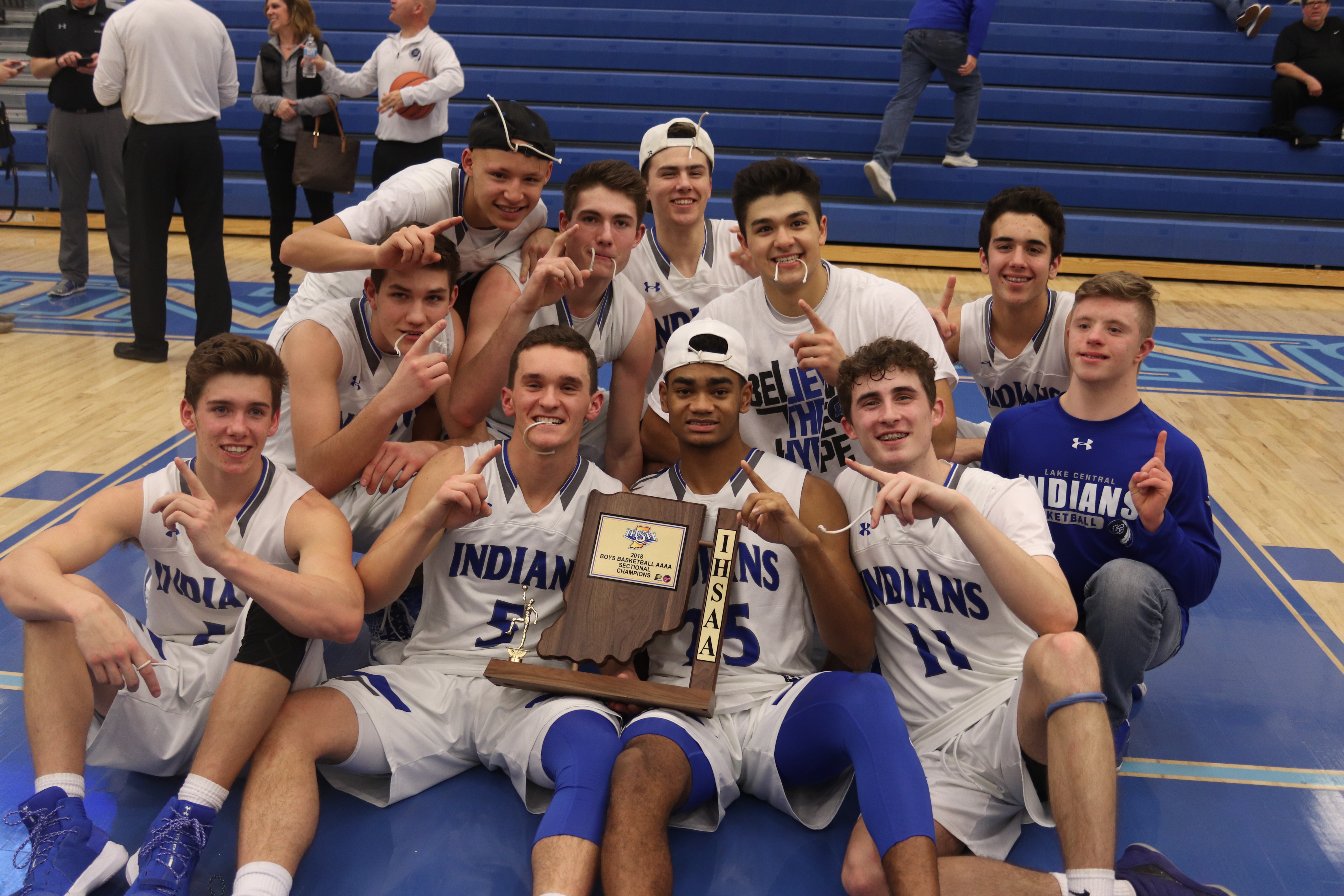 Police law and government
On Feb 23, the St. John police visited Lake Central to talk to students on how the police operate, make arrests and how to protect themselves in the event of a school shooter.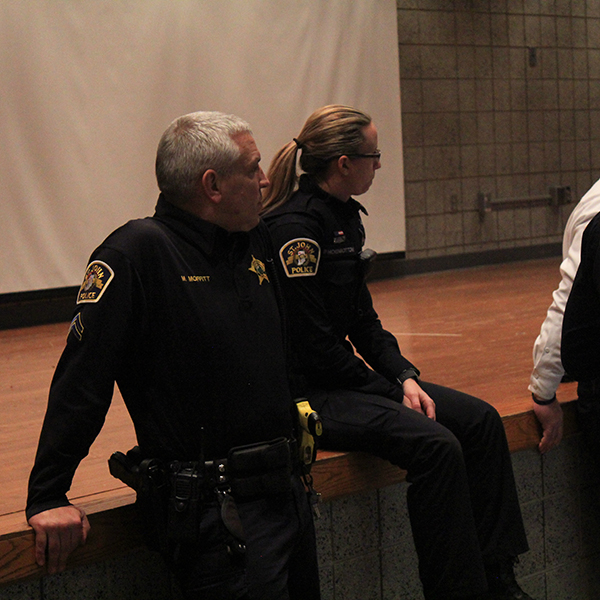 Lake Central held their first ever gymnastics meet in the newly refurbished gym above the field house. The girls competed against the Lowell Red Devils, and defeated them with a score of 2012.2 to 92.6.
Article below written by Jessica Cook (12).
On Tuesday, Jan.16, the gymnastics team faced off against the Lowell Red Devils. The Indians defeated the Red Devils with an overall score of 102.2 to 92.6.
While the overall score includes all those on the team, individual scores do play an important part. The girls strive to get their highest score and that's what Madison O'Drobinak (12)  did Tuesday night.
"I was really excited and my score was counted in our team score so it was nice to be able to help out my team and contribute to our win," O'Drobinak said.
Even though the girls picked up a win, some players kept in mind what improvements could be made going further into the season.
"I'd say we can improve on the execution of our routines like having pointed toes, straight legs, and clean landings. A lot of us are putting in new skills, so really working hard on those to increase our scores," O'Drobinak said.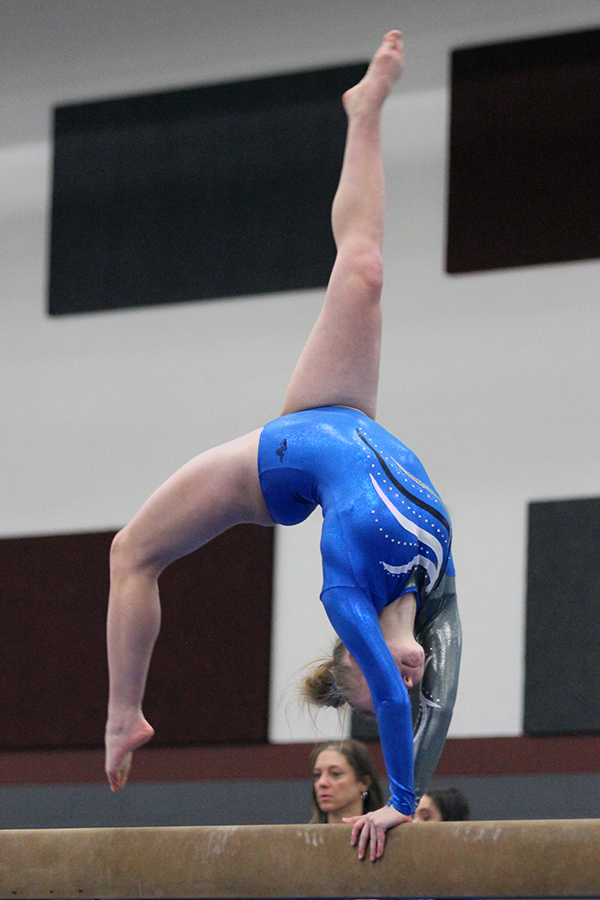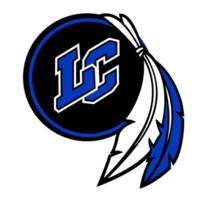 Scheduling is open! Planning for the 2018-2019 school year has begun and students will be seeing their counselors until February 28 when scheduling closes. Students will be able to make a wish list with their counselor however these classes that students are selected are not guaranteed. Classes that are selected are meant to be classes that students wish to take but there is a chance they may not get them.  Scheduling closes February 28 after this students and parents will no longer be able to make requests for classes and the master schedule will start to be made.
Lake Central held their 2018 Winter Pep-rally on Jan. 26. Notable events that took place was performances from the cheerleaders and Centrelettes. The Westlake basketball team also played before the entire school in a game that kept the students and staff on their edge of their seat.
Lake Central held their Winter Formal on January 20 at the Halls of St. George. Notable events was Max Hill (12) who was the DJ for the night and Angel Vargas (12) who was the Formal King and Danielle LaGreco (12) as the Formal Queen.
HAPPY HOLIDAYS FROM LAKE CENTRAL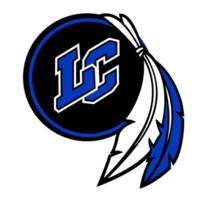 Lake Central had their de-stress fest the week before finals. Students were able to pet dogs, color or make stress balls in the library during lunch.
Lake Central welcomed it's 5th grade middle school students and author Chris Grabenstein.
Mr. Rainwater's graphic communications class produced fat head posters of the girls basketball coaching staff. The students enrolled in this class have been working on projects like these all school year.
Drawing their way to the weekend
Mrs. Bobowsky's Spanish Two class is working on labeling body parts in Spanish class. The students eventually dressed up the bodies by drawing them into Holiday themed clothing.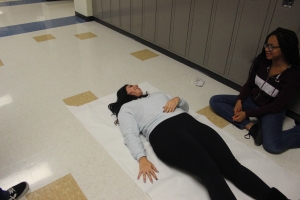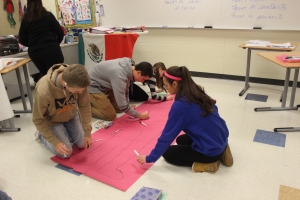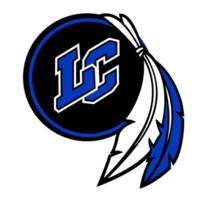 Mrs. Tallent's, housing and interior design class, practiced fixing model walls. The model walls were donated by Mathew Buxton who is a Lake Central building maintenance staff worker at the high school.
Mrs. Wilkins AP Human Geography class
Mrs. Wilkins AP Human Geography class smiles after completing their poster projects.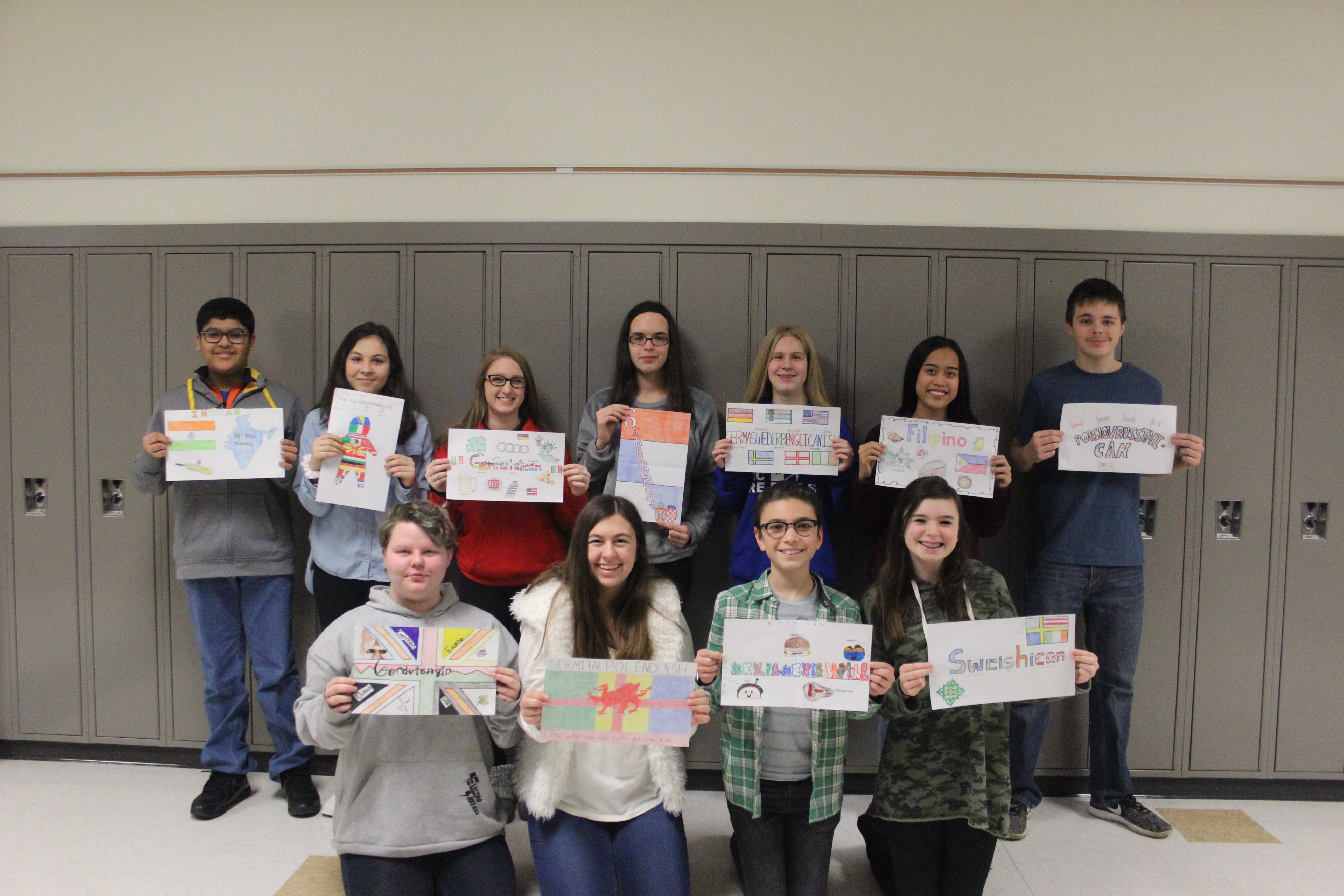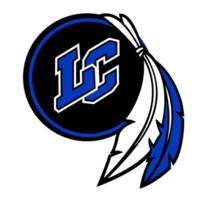 Lake Central celebrated Veterans Day in a very patriotic fashion. On Thursday Nov. 9 Lake Central invited veterans from all across the area to attend a special breakfast and assembly. Breakfast was served for an hour and over 200 veterans attended the breakfast and assembly. Students with veterans were dismissed early from class to join their veterans at the breakfast. Once breakfast had concluded students from the remainder of the building were dismissed and sent to the main gym where they eagerly awaited for the veterans to arrive.
"The Veterans were overwhelmed by the students response to them by what they [the veterans] have done." Thomas Clark said.
 the veterans were marched in and greeted with standing ovation. Once veterans had settled in Mr. Sean Begley (Head Principal) welcomed everyone and thanked the veterans for their service to America. From there Begley invited up, Master Sergeant Alan Thomas Jr. Thomas is a veteran who has served in the army and spoke before the school. After Thomas spoke Begley returned to invite Mr Thomas Clark (Social Studies) up. Clark who is a veteran himself invited up former Governor of Indiana Joe Kernan. Kernan who is a veteran told the story of his capture and his imprisonment during the Vietnam war. Following a performance from the choir and band the school held a POW/MIA ceremony. Once the ceremony had concluded Begley returned to the podium where the assembly concluded.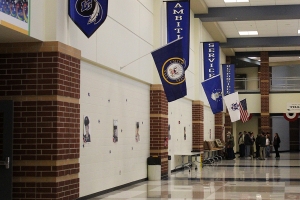 Lake Central invited students and parents from the school corporation grades K-8 to come to the high school for Ghouls at the School. Students could enter a costume contests and play games. Upon entry students dressed up would get candy from Dollars for Scholars who hoasted the event.
Boys Cross Country Sectionals
Boys cross country competed in Sectionals on Saturday, Oct. 7 at Riverside Park in Hammond. The boys ran their top seven runners at the meet hoping to secure a major victory. The team's biggest competitor that day would be Highland.
The race started with a quick start and Lake Central taking a commanding lead in the front of the group of runners. As the race went on Duzynksi and Joseph Copeland (11) took first and second place in the race while Highland attempted to match the boys pace.
"Though our times where a little slow, we came in expecting to get first." Joseph Copeland.
On the final mile Copeland was passed by Highland and in the final 200m it came down between Duznyski and the Highland runner. In a all out sprint Duzynski gave it his all and left the Highland boy behind taking first place. Copeland followed suit behind and took third place. Other notable performances came from Issac Beatty (11) who took fourth place and Logan Russel (9) who took sixth place.
Lake Central dominated the race with six of their seven runners placing in the top 20. Lake Central took first place and brought home another sectionals title.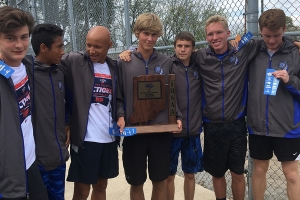 Mr. Ronald Fredrick (English Department), has students perform the first act of Hamlet before the class. The class is made up of all seniors who are in AP English 12.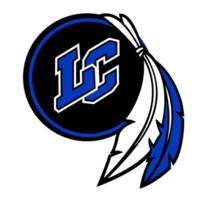 The boys and girls cross country teams raced Saturday Sept. 30 at Lake Central. The boys team placed 4th place as a team and the girls placed 6th. The next meet is sectionals in Hammond on Saturday October 7.
A new start to a new school year
Lake Central students are hard at work. The first quarter comes to an end on October 13th.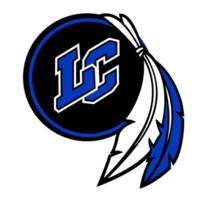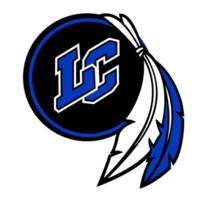 Freshman rushing into a new school year
The classrooms have been cleaned, the hallways made spotless, and the new textbooks have arrived. It's time for a brand new school year. Kicking of the 2017-2018 school year Lake Central High School opened their doors on August 8th for the Freshman Rush. Students started the morning in the auditorium where they were given a speech and introduced to the staffers that they would encounter throughout their years in the high school.
"I think we were [freshman class] able to find most of our classes and look around the school more so we won't be as lost on our first day," Hala Haddad said (9).
Following the assembly in the auditorium, students were paraded out into the hallway where they met upperclassman who would be with them throughout their first year at the high school. The new students were given t-shirts for a class picture that was going to taken later in the day. The upperclassman that had been selected had experienced leadership roles and had memorized the school by heart.  The tour began by the freshman being taken to their PTE classroom where they got to know each other a little more and get to know their peer mentors. Afterwards they received a full tour of the building by the upperclassmen.
"I think the tours went really well, the freshman rush in general was very beneficial the tours were really organized and I think it gave the freshmen the ability to tour the building and feel more confident for the first day," Courtney Rhomberg said (12).
At 11:45 the class of 2021 gathered in Town Hall and they took a class pick. Afterwards the students were dismissed to lunch where they were given hotdogs a bag chips and a soft drink. Once lunch had concluded they were allowed to walk the building and find their classes on their own or with help. The day concluded at 2:00 when the freshman began leaving and heading home. With smiles and a bit more confidence for the first day.  "I feel that most of the freshman are well prepared for the first day of school. During freshman rush we went over the essentials to have a successful first week of school and how to thrive at Lake Central," Carter Goldman said (11).
A look into LC classrooms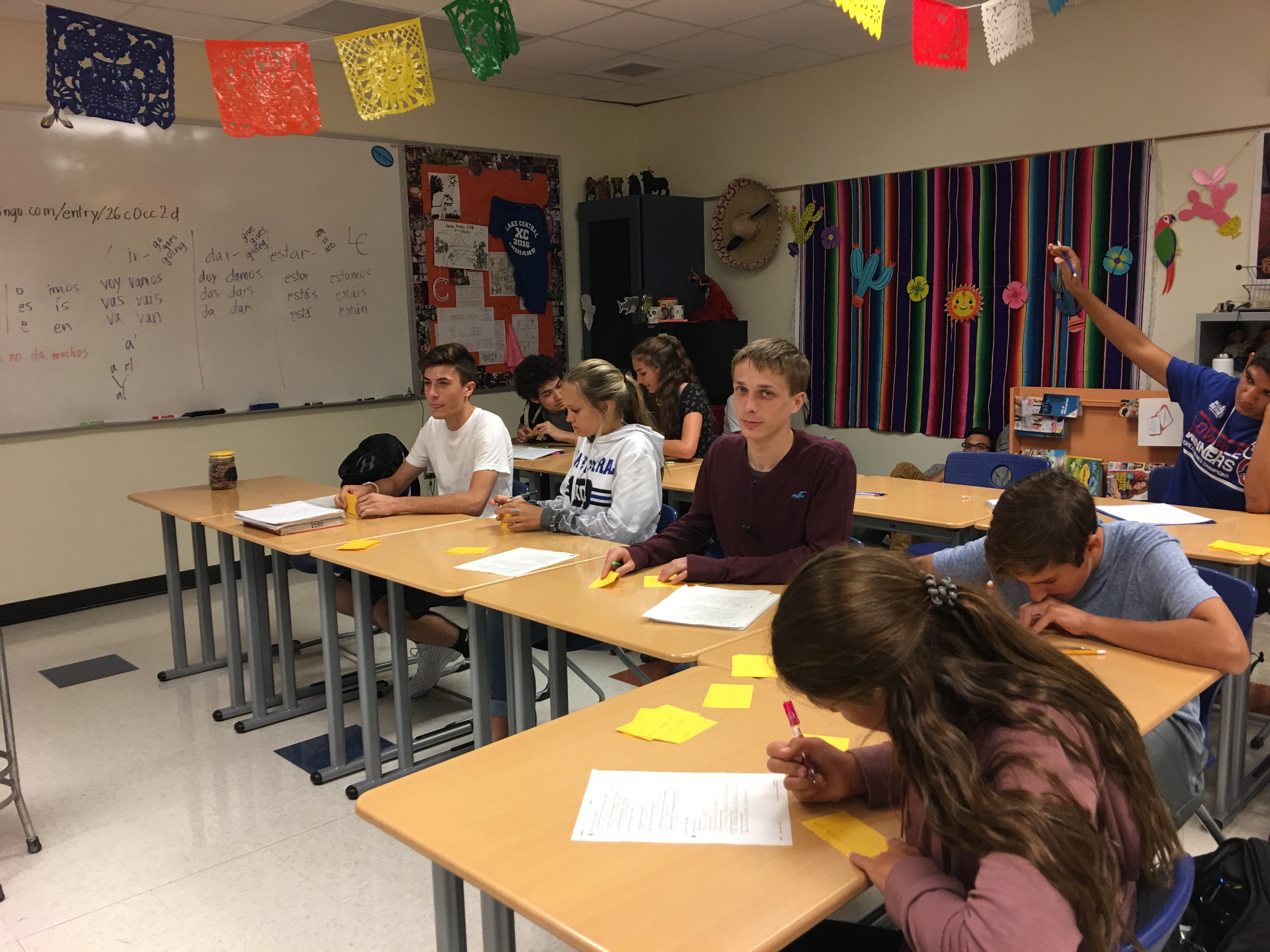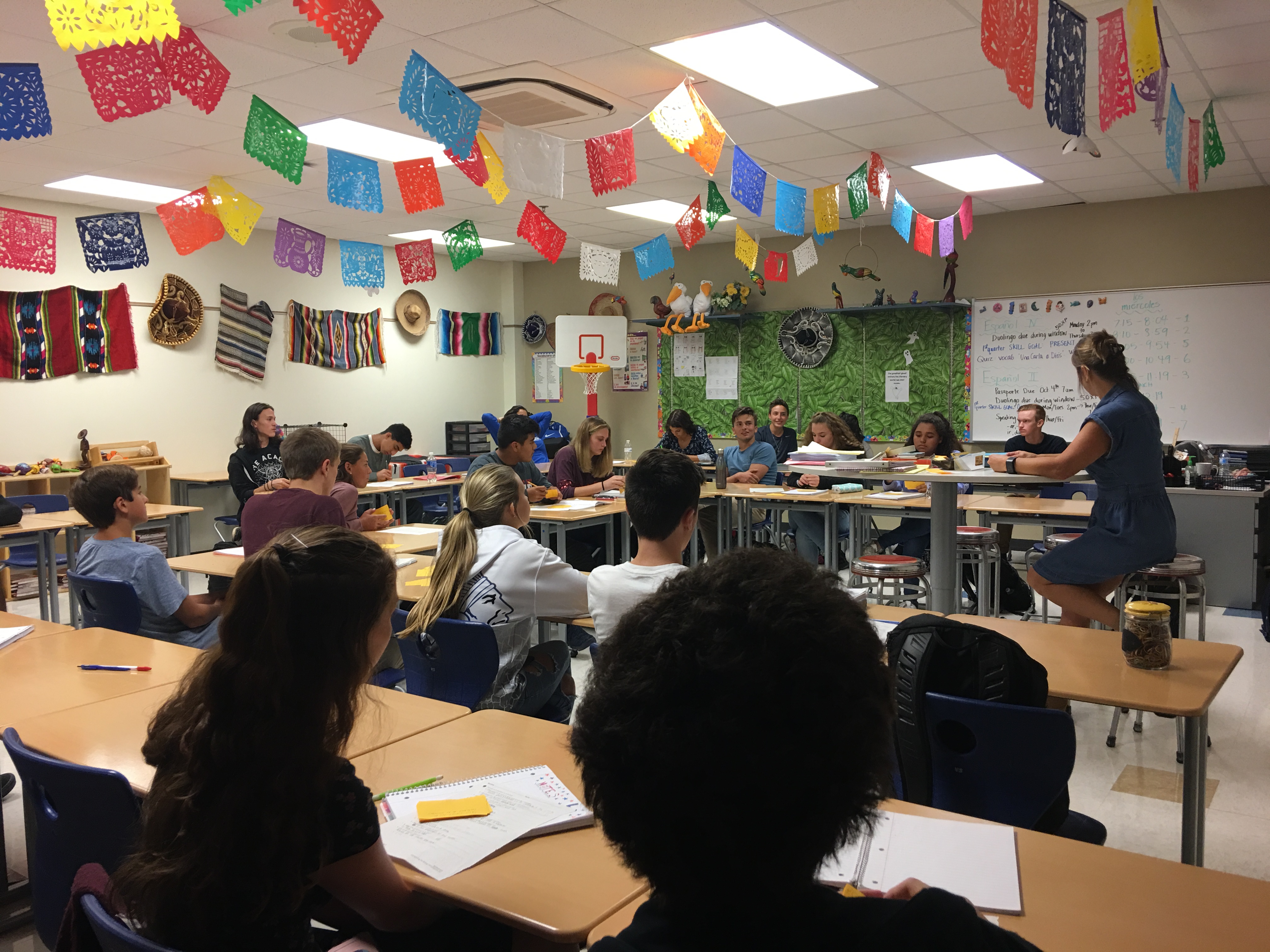 Mrs. Schneider's Spanish two class listens intently as she teaches.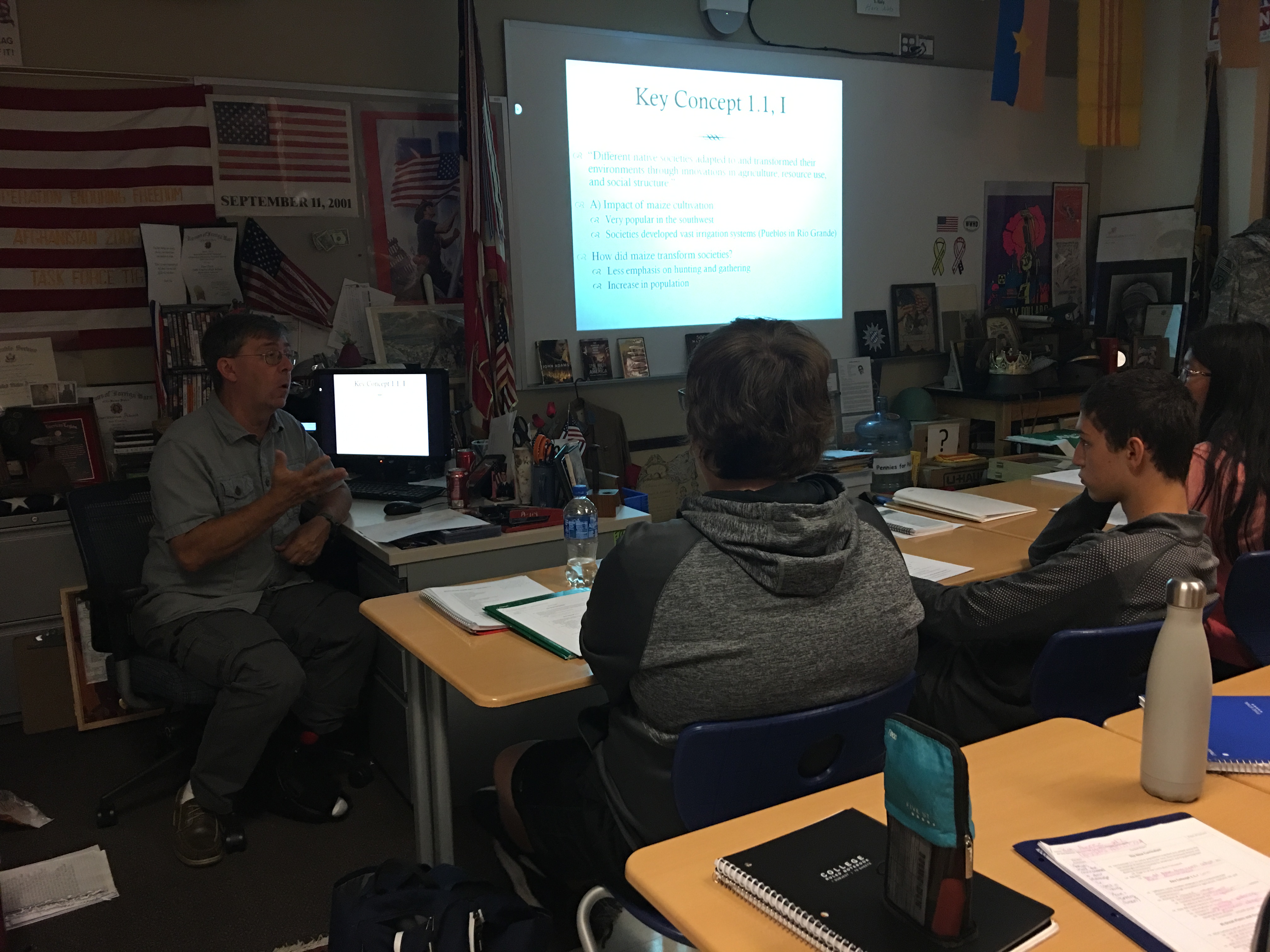 Mr. Tom Clark teaches his AP US History class. Clark is a collector of multiple historical antiques and had turned his classroom into a small museum.