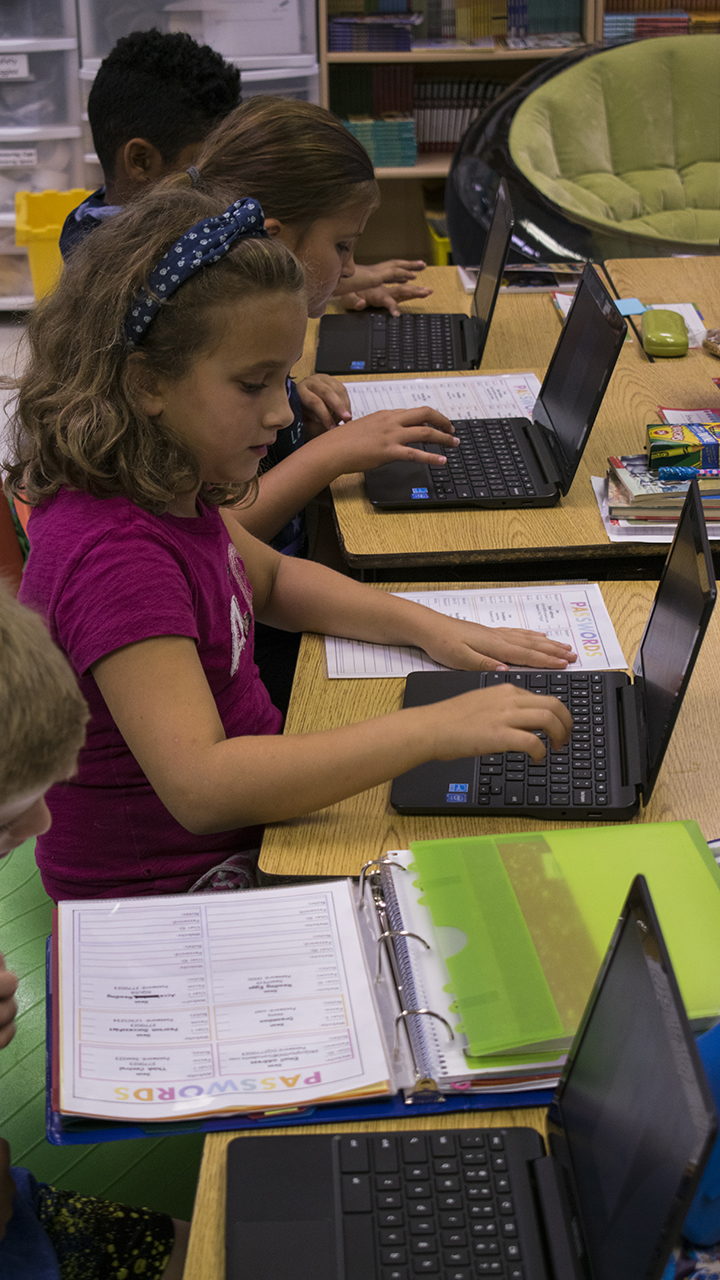 Students in Mrs. Pawlak's third grade class work on Chromebooks for the first time.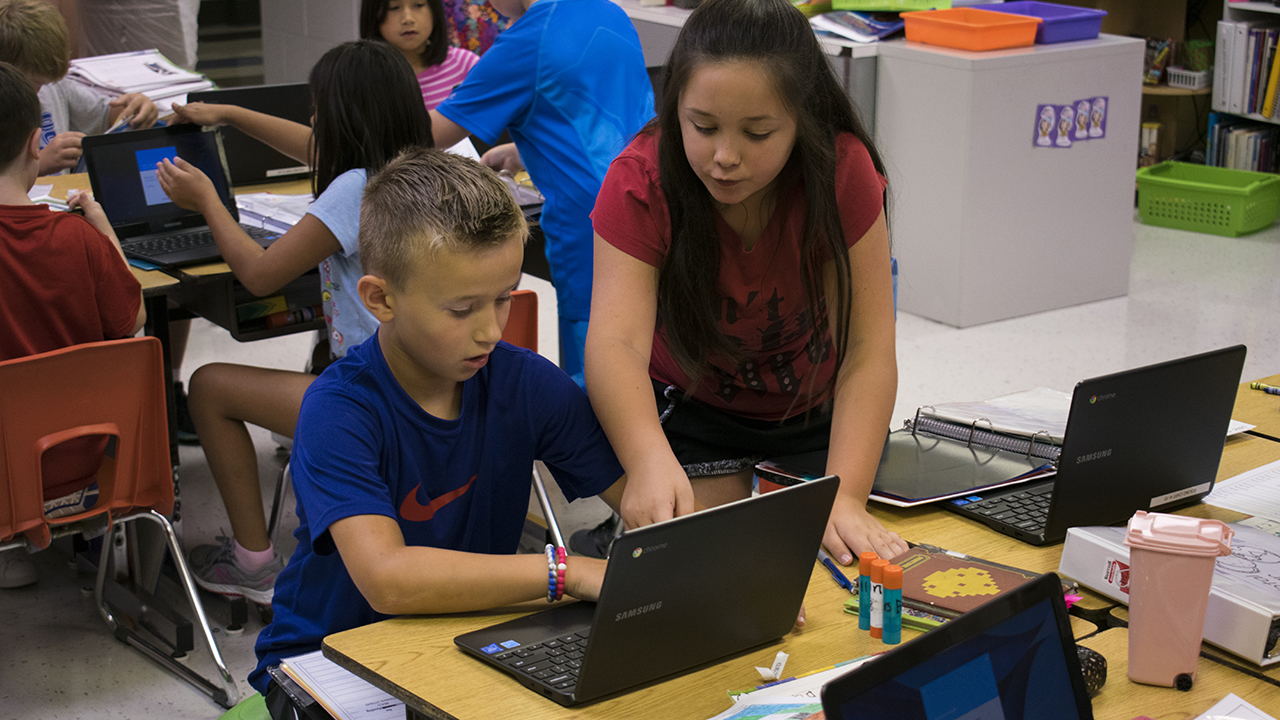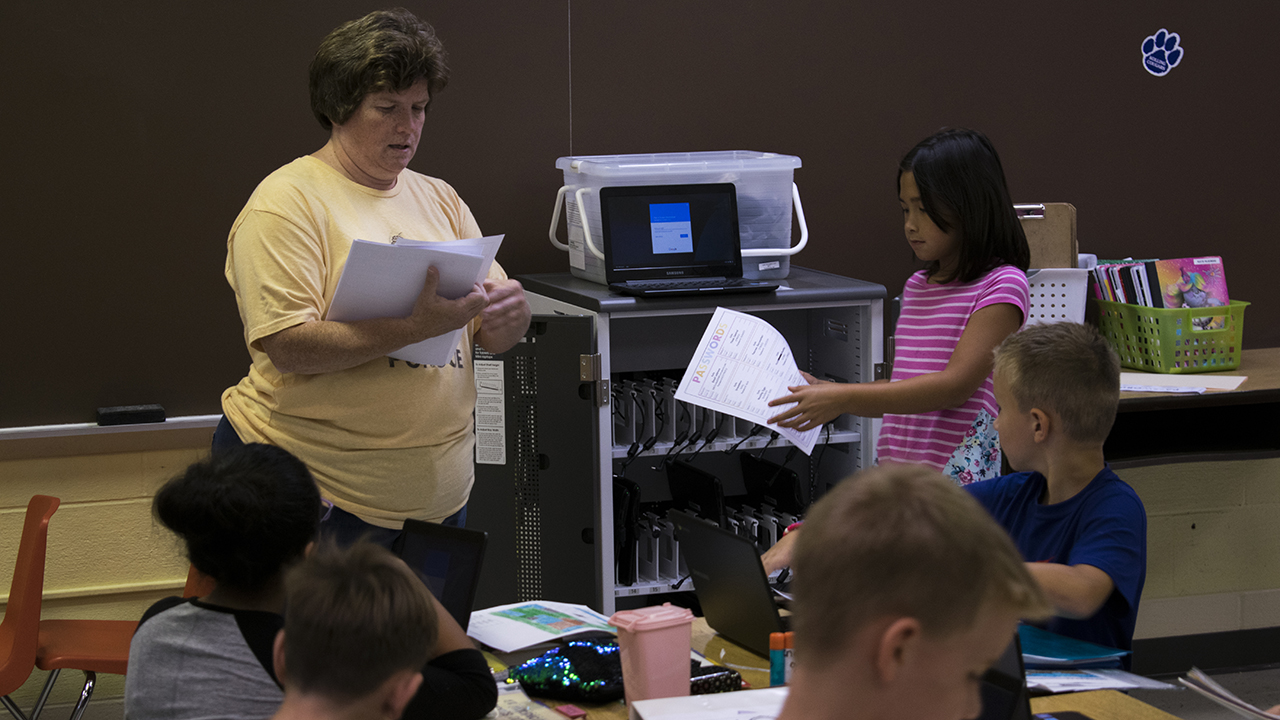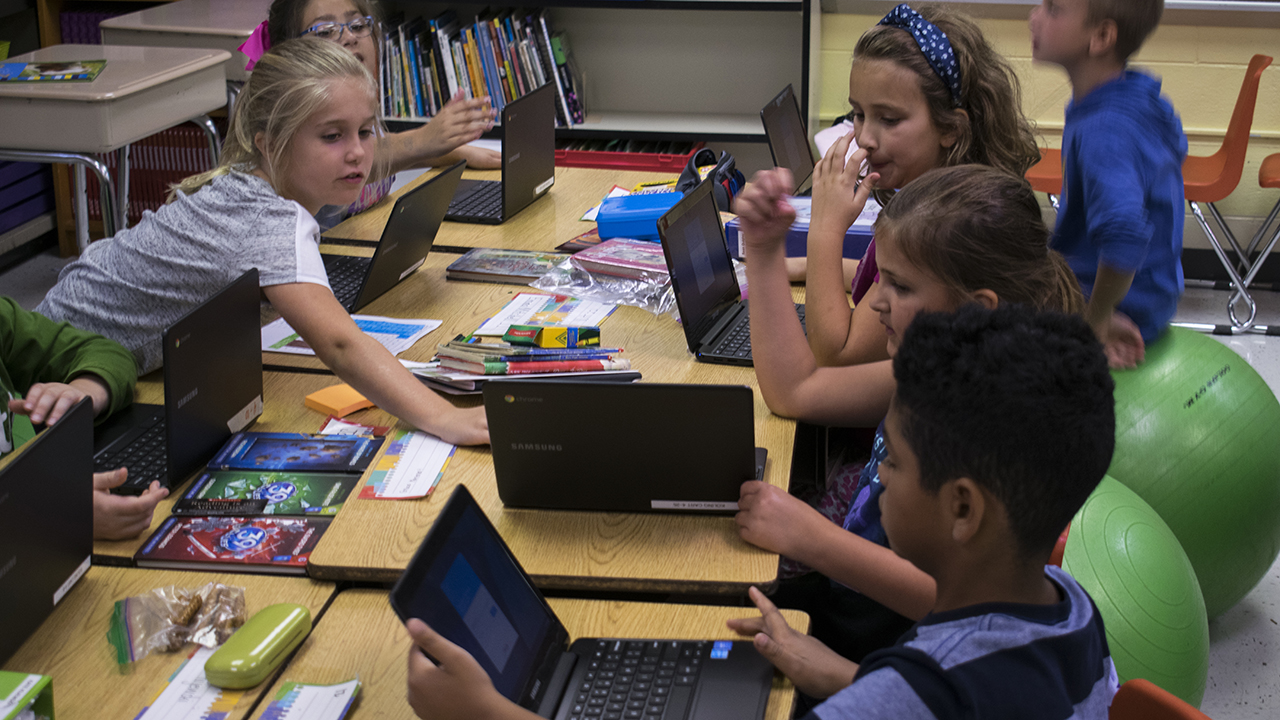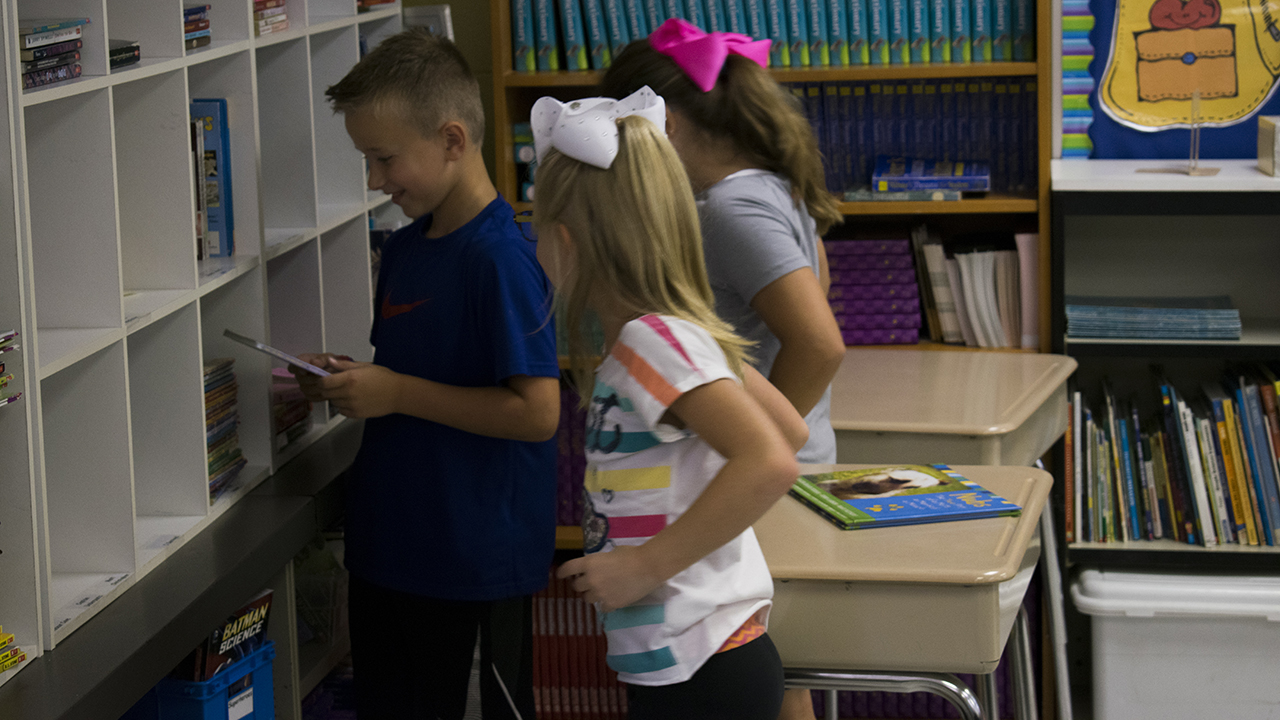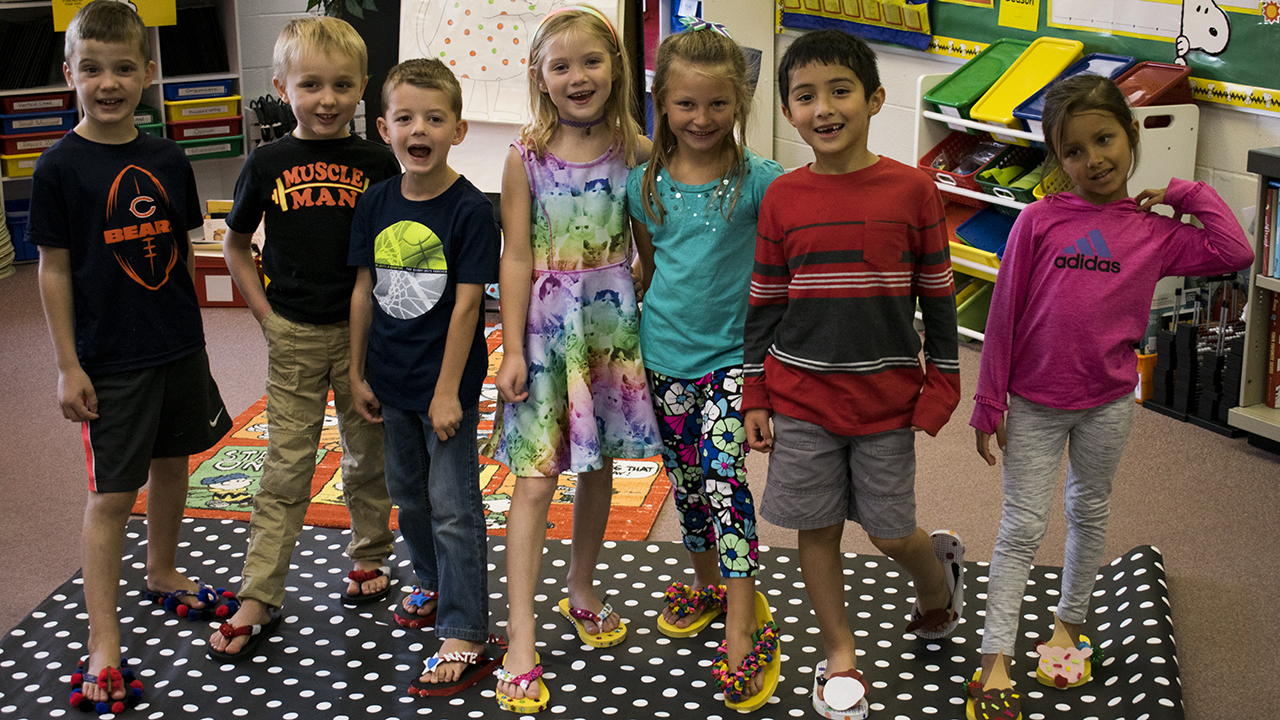 Students in Mrs. Bussey's first grade class showcase the flip flops they created.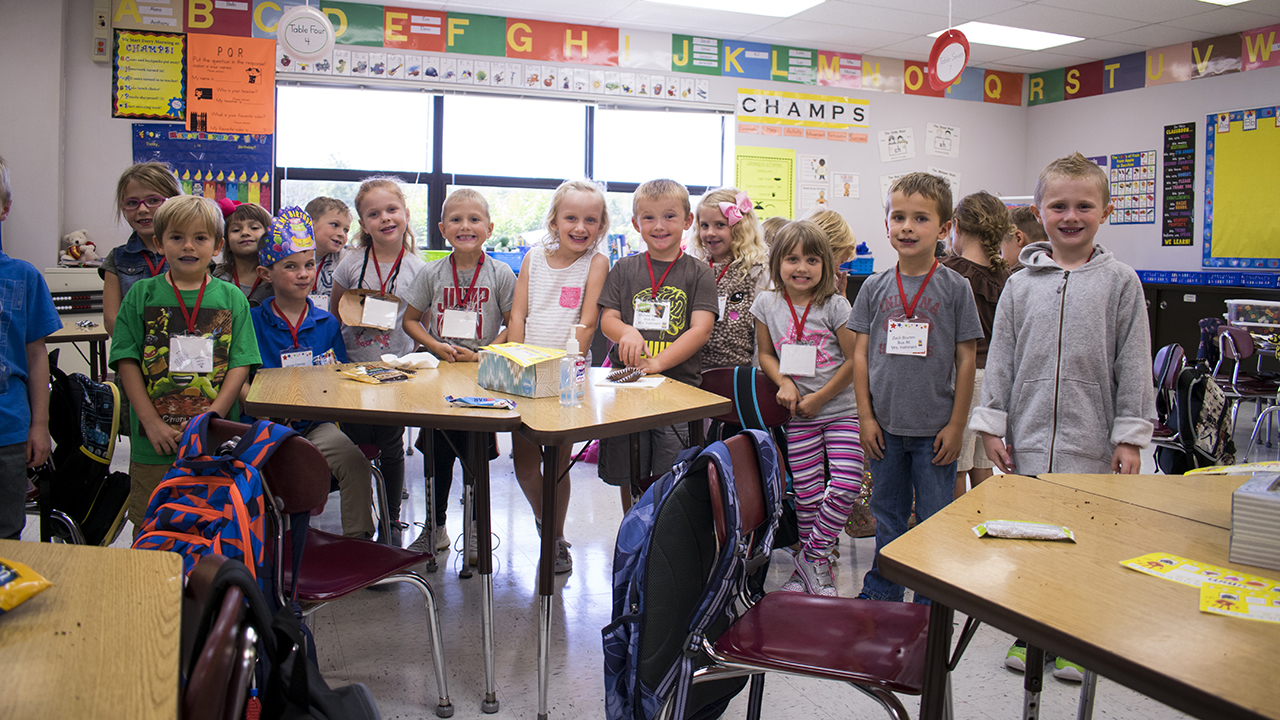 Kindergarten students celebrate a peer's birthday.
Students in Mrs. Pawlak's third grade class begin working on their Oliver K. Woodman project. They decorated the paper and later will have their pictures on the faces of them. Once they are finished, they will send them to relatives in different parts of the country and they will take them on adventures. During these adventures, they will take pictures of the projects and send them back to the students.
Second graders in Mrs. Ranich's class go outside to see the nature trail and write stories. Although the nature trail was blocked off by a tree, students still got the opportunity to sit outside. After time alone writing their stories, they met with their spelling partners to get feedback and suggestions. At the end of the class, two students had the opportunity to sit on the "authors bench" and read their stories to the class.
Kolling hosted their annual funfair on Sept. 15. There was many different activities including games, a dunk tank, inflatables, live entertainment and much more for children and their families to enjoy. There was also different opportunities for students to win different prizes and basket with different items in them.
Third Grade Science Rotations