Ms. Grimler's seventh grade Art Class worked on a variety of different assignments. The class focused on pop-art portraits that were inspired by Andy Warhol. The class also worked on decorating a Chinese take out box which eventually they got the chance to eat popcorn out of. There were some students working on a graphic design project as well. This year the seventh graders' theme was "all about art of the past".
On Tues., Nov. 19, teachers from all over Indiana met up in Indianapolis to protest teachers stagnant wages. One of the teachers goals are to have their paychecks increased. Teachers help all of us, they taught us and will continue to teach our kids, siblings and loved ones. Grimmer showed their support by decorating the school in red and staff wore red in spirit.
In room 106, Mr. McGoldrick's seventh grade class had many hands-on activities they were working on. The students worked on a logo cover for a can, and most recently sketched 2D art that was turned into a 3D wooden sign. The students had two weeks to complete cans and a week to complete the 3D wooden sign.
Grimmer's wrestling team had practice on Tues. Oct. 29. The team consists of 23 people as of now. The boys ran around laps around the inside of school while the three managers mopped the mats. After the mats were done drying the boys did basic stretches then did stretches inclined towards wrestling. Their next tournament is Nov. 9, at Grimmer. They practice every single day after school.
On Oct. 14, Grimmer's play cast had their first reading. The cast for this year, is performing the play Annie and Lily Gorelick is Annie for the play. The cast highlighted their lines in their book. The students read through the lines and were practicing what emotions they should portray while acting. The cast then had that following Friday, Oct. 18, a movie night where they ordered pizza and watched the original Annie. They will have play practice every Monday unless stated other wise.
On Oct. 15, Grimmer's boys basketball team had one of their days of tryouts. Tryouts lasted the whole week of Oct. 14 through Oct. 18. The boys started off by free-handing their shots and just practicing. Then the coaches called them over and they did running exercising.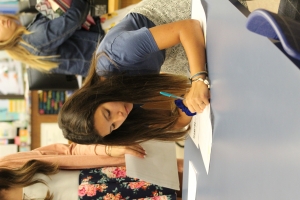 This 2019-2020 school year had found their new officers for NJHS. Their first meeting took place Sept. 20 in the library in the morning. The students had to dress up in order to be at the meeting. They discussed their big event, which is the Veterans Assembly, and if they should continue to have the same gifts as last year. They also discussed if they should do the locker decorating contest again. The members finished the meeting off by signing up for volunteer hours.
On Sept. 25, students and staff of Grimmer Middle School filled the gymnasium to watch the pep rally. They announced their new Gladiator and handed out crowns to the Biggest Fans. The school had a football game against their rival, Kahler Middle School that night.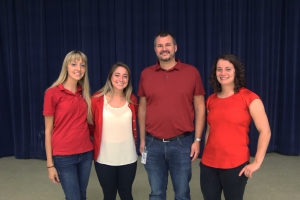 This 2019-2020 school year we have four new faces walking around the halls. This year our new staff includes: Danielle Miller, Math; Jordyn Ludwig, Special Education; Jeff Maudar, Computers; Jammie Gronkowski, Speech. If you see them around, be sure to welcome them into the new school year.
On Aug. 27, The Grimmer Football Team teamed up with the Clark Football Team and played a scrimmage at Clark Middle School. The Lake Central Football boys played against Michigan City and East Chicago. The boys wore Clark's jerseys instead of their own while the cheerleaders wore their Grimmer outfits.
The third quarter grading period ends on March 21!
Are you curious about the high school courses?
Congratulations for Winning Penny Wars for the Second Year in a Row!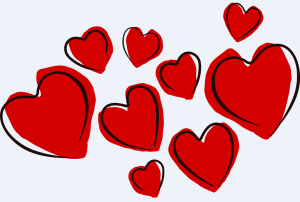 Congratulations to GMS/Kahler dancers for earning a 1st place in Hip Hop and 2nd in Jazz at their competition!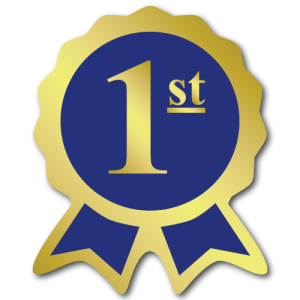 Red Out for the American Heart Association
On February 15, Grimmer will be holding a Red Out. The purpose of the day is to promote the American Heart Association Red Out program that promotes learning the warning signs and risk factors of heart disease and strokes. Every student that wears the red out shirt will have their name entered in a raffle for a gift card. One student per grade will be chosen. T-shirts must be pre-ordered by Friday, Jan. 25 with a $10 donation. Only checks made out to the American Heart Association are accepted. See the office for more details.
Athletic Development and Wellness Program
The athletic development and wellness program will be held at Lake Central High School beginning Tuesday, Feb. 5 through Thursday, March 7. The program is being held to introduce students to basic fitness training concepts. The cost is $70. The students will meet every Tuesday and Thursday from 4:30 to 5:30 p.m. The last day to sign up is Jan. 28 by 6 p.m. Click here to sign up.
There will be no school on Monday, Jan. 21 in observance of Martin Luther King Jr. Day.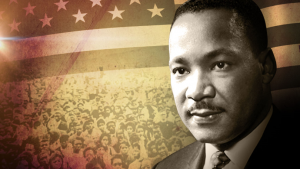 Welcome back for this second semester! We hope everyone enjoyed their winter break!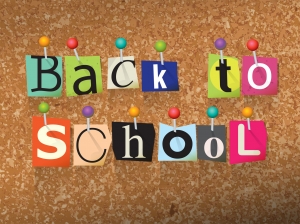 Thanks for such a great first semester! Enjoy your Winter Break!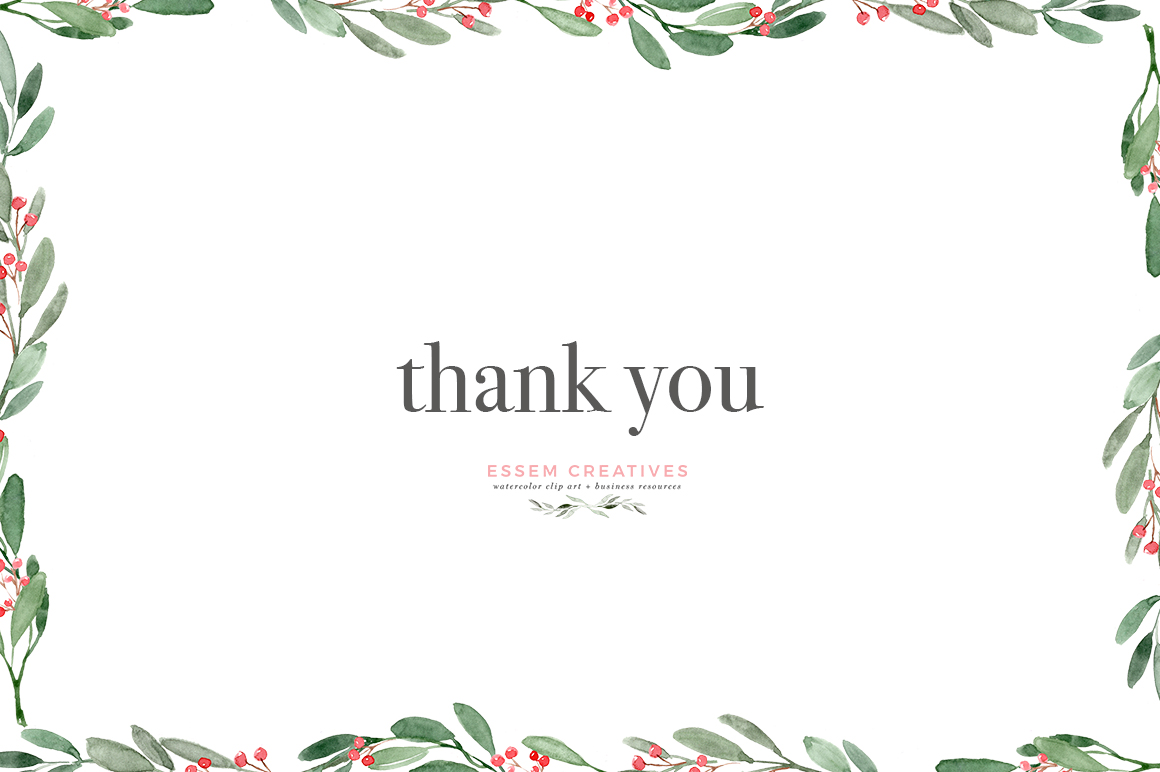 If your student is missing a coat, hat, or gloves, have them check out the lost and found in the cafeteria!
To make the cafeteria just a little more festive for the winter season, Ms. Kathy Grimmler had her students decorate. They used old Christmas cards to cut out shapes in varying patterns. They then created a winter scene of trees and snow on a dark blue backdrop. Thanks for your creativity and hard work!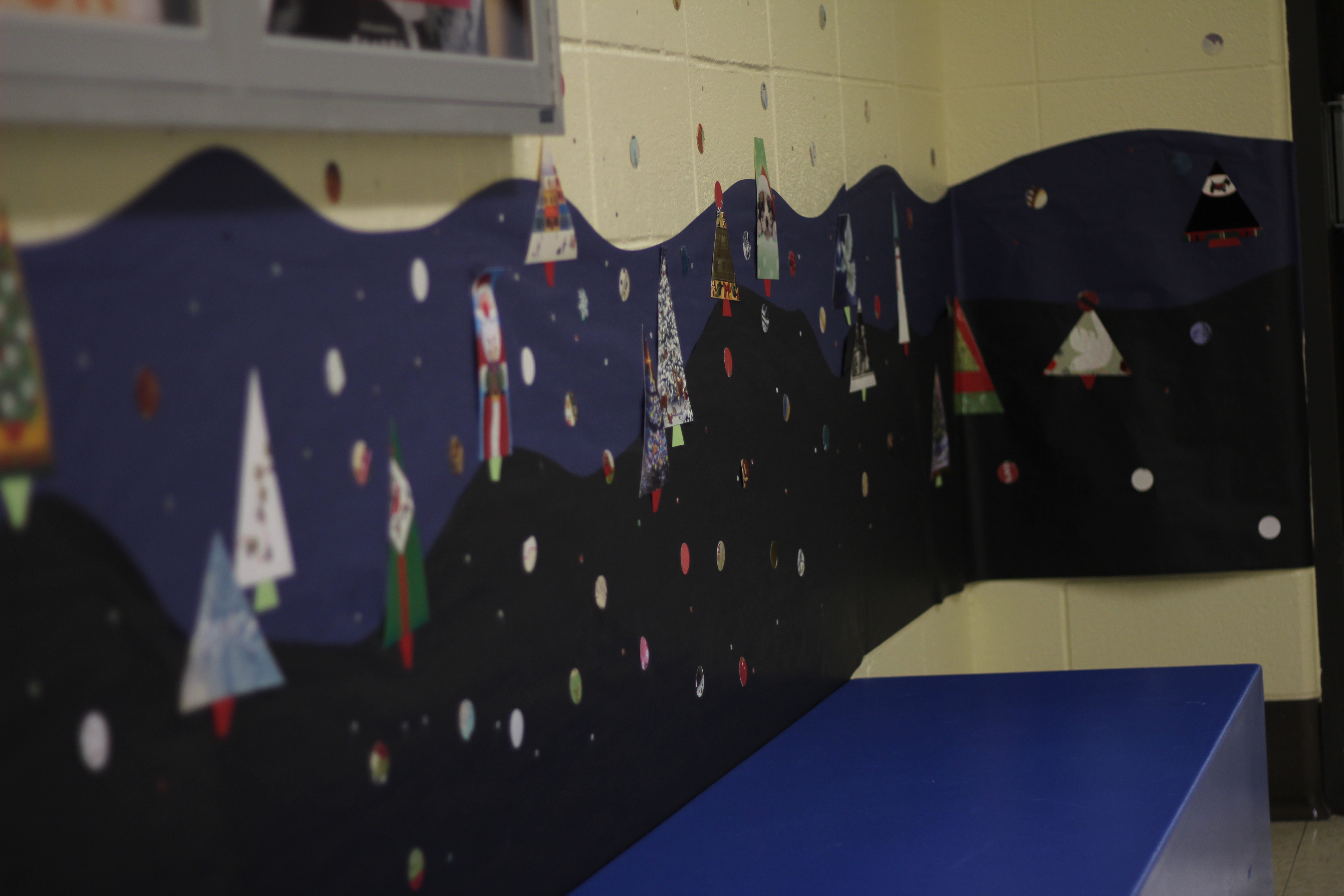 Friday is no doubt one of the most anticipated days of the week since it's the last school day before the weekend. To make this day even better, Grimmer began a new tradition. During each passing period, different songs are played. At the end of the day students have the opportunity to guess which teacher the songs were chosen by. The correct student wins a gift card. Friday's couldn't get better than this!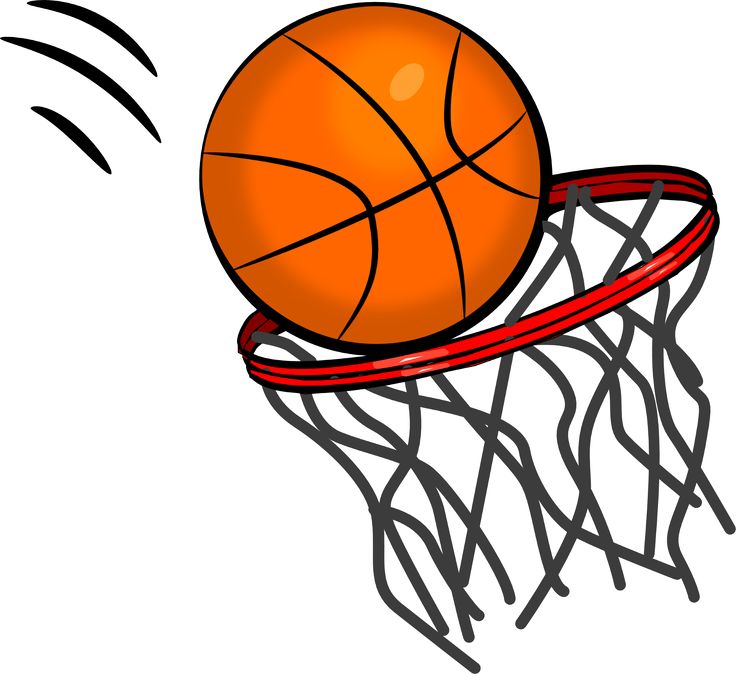 Congratulations to the seventh and eighth grade basketball teams for winning their respective Regular Season Conference Titles!
Winter Walkers Open Fieldhouse
Attention Parents and Community Members: Lake Central High School is beginning their winter walkers program again. On Mondays and Wednesdays, Lake Central community members can come and utilize the facilities at Lake Central High School from 7 to 9 p.m. To enter, come through door B and travel to the field house from there. If you have any questions, feel free to call the Lake Central Administration Offices at 219-365-8507.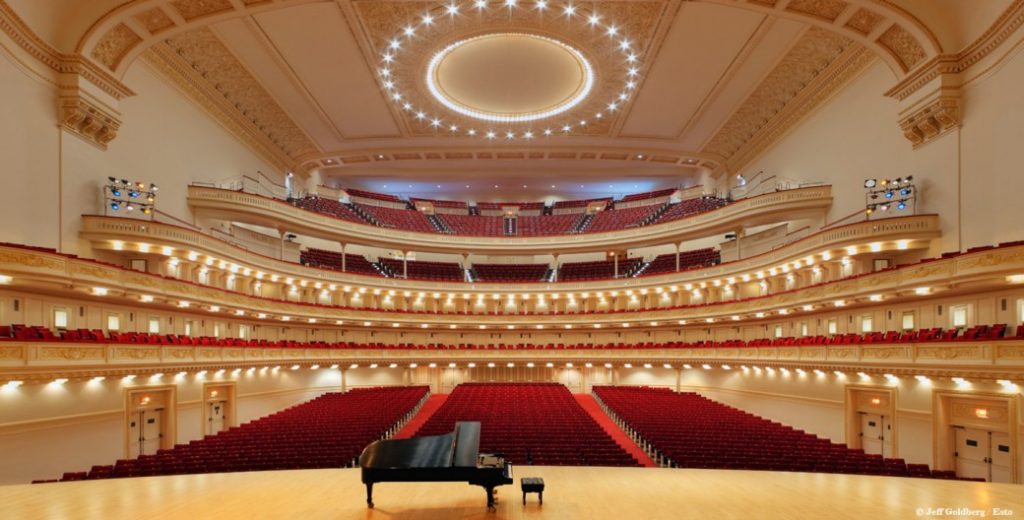 Congratulations to the choir for being invited to perform at Carnegie Hall in New York! To raise money for their trip expenses, the families have started a Go Fund Me. Click here to donate!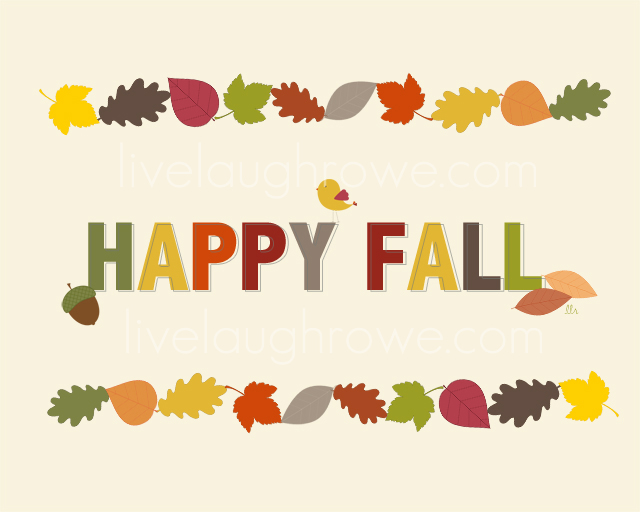 We hope everyone enjoyed their fall break!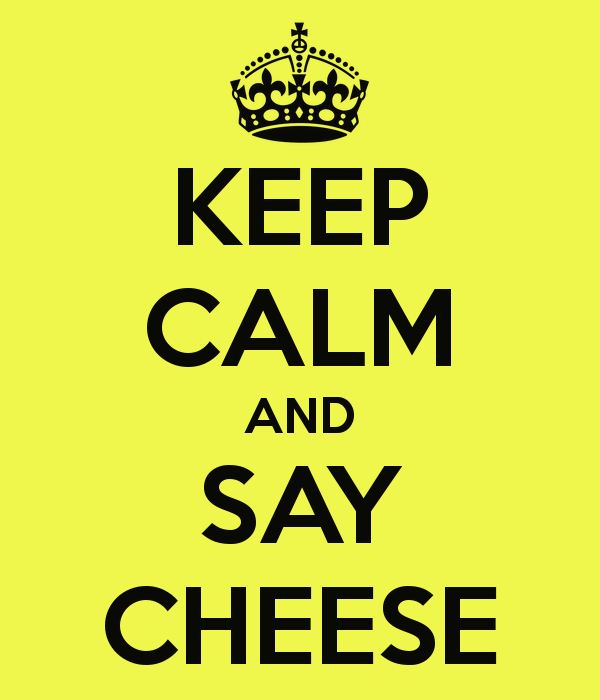 Picture Retakes will be on Friday, Oct. 19!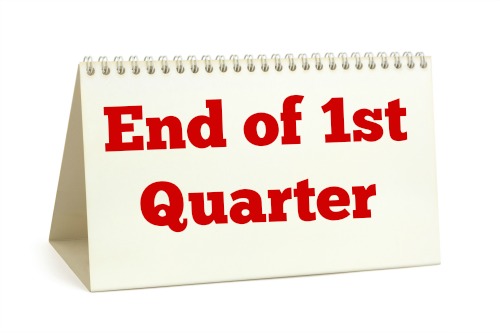 Happy End of the First Quarter!
It is no question that losing a loved one is one of the hardest things you can endure. Grimmer Middle School experienced this on Feb. 2 when Mr. Dan Runyan, a science teacher, passed away.
"He was running [during running club] and he had a heart attack. The next day we heard on the announcements that he had died. Then the bell rang for passing period and it was the quietest one I've ever been in. Everyone was crying," Zoe Piro (8) said.
Runyan was not only a teacher but a coach to many students throughout the school. His athletes knew the runner more personally and were motivated by him in different ways.
"Mr. Runyan was one of my favorite coaches. He was really inspirational to me. He would always push us to go harder. His memory still makes me want to do my best," Piro said.
The tragic loss took a toll on Grimmer's staff. Instead of remembering him by his passing, those who were able to work alongside Runyan wanted to honor his life goals and accomplishments. After deliberating on how to do so, several staff members pledged to run the Chicago Marathon.
"I know [the Chicago Marathon] was a huge goal for him. He had made some major health changes in his life [to run it. I'm doing this because it's something that he wanted to do but he can't anymore," Nick Meyer, science, said.
Major physical commitments were necessary for the marathon to become a reality. Weeks of training took over the teacher's already busy schedules.
"I think it's great, the sacrifice these teachers are making. It's all for Mr. Runyan. As tired as they get, as sore as they get, they're thinking of him and pushing and doing it for him," Ms. Kathy Grimmler, arts, said.
Grimmer's community, now closer than before, continues to keep Runyan's legacy alive.
"He was such a good friend to so many staff members and he had such an impact on students. He's not physically here but his presence still is. We're not forgetting him. We are a family here," Grimmler said.
Showing some School Spirit
Students got hyped up for the upcomming football game by attending the Grimmer pep rally.
It has been a great year for the Lake Central school corporation. Another school year has come and gone in a blur. Congratulations to all if the 2018 graduates and good luck in your future endeavors. Have a great summer everyone!
This is the annual 5th grade field day. Students wait for this day all year knowing that the end of the school follows right behind. The end of the day is time to go outside and enjoy the beautiful weather. All while playing a sortment of stone friendly and competitive games. Each student was put in a specific color category and everyone with wearing that same color is on the same team for every game. Games like dodgeball and really races. Students got competitive but stayed smiling from ear to ear the whole time while cheering their team mates on.
Really Races and Kickball
 Now that it is down to the last couple of days of school, it is time to get rid of all the old. For Grimmer students this would mean cleaning out their lockers of everything they don't need any more. The janitor was leaving the hallways with garbage back overflowing with garbage. In the halls students were rummaging through their lockers for the last time and trash cans sat in the middle of the hall filled to the brim with what they have thrown out. Cleaning out these lockers leave students with a fresh start for next year.
Gym is one if the more freeing classes while in school. Especially this particular gym class. This is one of the last gym classes here at Grimmer middle school. This makes it feel a little easier to change into uniform and makes for a little more competitive game of dodgeball. Students are ready for summer and ready to end the school year on a good note.
This past Friday through Sunday Grimmer students put on their school play. They have put many hours of hard work into the play, from the acting to the sets, and costumes, you could see the integrity. Although there were times of laughter, the students took their work seriously and wanted to be the best they could be. The work they put into it really showed through, everything went on seamlessly and they were just as excited as when they ran lines in practice. This passion is what captivated the audience and put smiles on everyone's face.
Although this might sound similar to the running club, it is a separate event. This club is dedicated to Grimmers female students. It is not just about running either, even though there is plenty of it. Girls on the run, starts out with little activities, like sitting around and talking about their day or how they feel. Each girl went on to talk about how they helped or had been helped by someone else, emotionally or physically. Then they talked about how that made them feel. It is a group who's goal is to uplift and help their fellow female peers. Whether that be cheering them on in relay races or telling one another how much they appreciate the other. The female empowerment could be felt throughout the time spent with them.
The 5th grade halls was a very exciting place to be. They had the 5th grade carnival game day going on and it held promise for endless fun. It is exactly what it sounds like, a day at the carnival. Students are given time to make up their own carnival like games and with the fake money they have saved they can go around and pay to play the games hosted by their peers. At some they can even win prizes like stuffed bears or candy.
The last gym class before break. The grimmer 8th grade class were full of energy during their game of dodgeball. It was not just because of the friendly competition but it was towrds the end of the day and spring break was very near.
On Feb. 2,  the Lake Central School Corporation lost one of it's own, Mr. Dan Runyan, at the young age of just 45 . He was a science teacher at Grimmer Middle School as well a coach and volunteer for the after school Running Club.
         He was not only one who students looked up to, but a loving husband and father to his 9 and 14 year old children. By the floods of post made by Runyan's former students on social media, it is seen just how fond everyone was of him, some describing the science teacher as an inspiration and just fun to be around.
He was finishing up a run with Grimmer's after school running club, when he collapsed of a heart attack. It came as a surprise to those who knew him due to the life changes he had made for his health and well-being over the past four years. Over those years, Mr. Runyan had lost 100 pounds and was recently training to run a marathon.
Everyone here in the Lake Central community is feeling the impact of this tragic loss and are encouraged to show respect and  support to his family. The celebration of  Mr. Runyans  life will be held at a later date.
This is one of the many practices that the students are going through for the play. Today, January 29th, they are practices pages 47 – 50 of the play. The students involved in the play are working diligently throughout the week to perfect their parts. They work on their own lines and work with each other in order to perfect each scene. The students don't get discouraged when their director has a critique but get takes it as encouragement to get better and better. The name of this play is, Game of Tiaras. If you are interested in seeing the play live and want to know what it is all about, you can come watch it on any of these dates: April 27th, 28th or the 29th. Come out and support the incredibly talented and dedicated Grimmer students, you will not be disappointed.
Running Club is for all students that want to join. It can be for those trying to get in their daily exercises or those trying to release some energy. It is ran by a couple of Grimmers very own teachers who volunteer to run the club after school hours. First, the runners start off by stretching  so they don't take the chance of hurting themselves while running. Then they split into two groups, boys and girls. Lastly, they will start off their twenty minute run or jog through not only grimmer but parts of the elementary school as well.
If  you want a place to unwind and feel completely at ease and calm,yoga club is the place to be! Any student can be apart of this serene atmosphere. But not only do students take the advantage of the quiet,other teachers in the school join as well. It starts out with simple breathing techniques to calm the body and mind and then they work their way to simple stretches. All while gentle music is playing in the background to keep the atmosphere as mellow as possible.
Using movies to learn.
  On, October 31st,2017, students in Mrs.Gross science class, were taking on a new way of learning. Instead of sitting their and doing a worksheet over to learn how the scientific method works,they did a worksheet that went along with a movie. Because of the holiday it was,the movie they referred to was,Charlie Brown. On their worksheet they were given a question,hypothesis and experiment. Their experiment and goal was to put a point next to each character every time they say the word pumpkin. Then they had to compare their final result to their previous hypothesis.
Push-up Test
  This was not like any other test that students are used to taking. It did not involve studying: instead it involved the physical strength of the students themselves. This was made to test how many push ups each student was capable of doing. Just like the pacer test,kids are given a buzzer to signal time to start  and then they have to keep in time with the beeps to the push-ups. Besides testing their push-up ability, it makes for a little competition between students and their 8th grade peers.
On September 19th, students had the opportunity to listen to four different speakers give a presentation called,Your Choice, on the awareness of alcohol and drugs. They each gave personal accounts they have had with alcohol and substance abuse. They gave their experience with them first hand or of an experience someone they were close to had. The goal of this presentation is to show the affects that substance abuse can have to direct students away from it.
Lake Central School Corporation
8400 Wicker Avenue, St. John IN, 46373
Pathways to Excellence