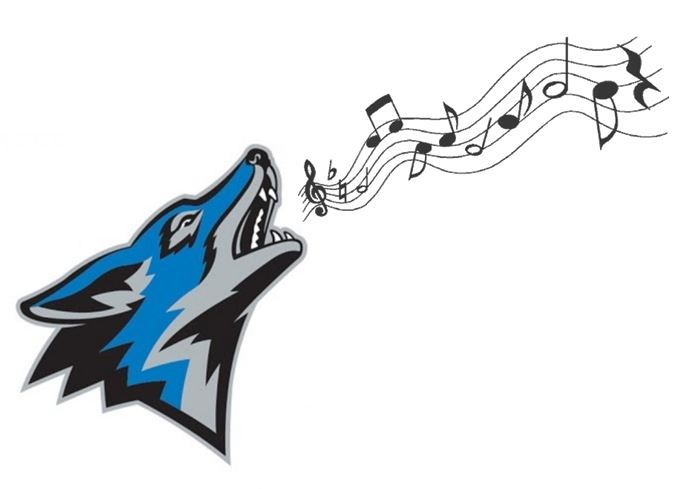 On May 12th, the choir will be hosting one of its annual concerts. For this concert, Clark Choir Alumni are invited to come and sing the song "Blessing" that all choir members sang at the end of the year.
Details: Date: May 12, Time: 7:00 pm, Location: Lake Central Auditorium
Clark Alumni are invited to practice with the choir in the auditorium 4:45 to practice "Blessing", followed by a pizza dinner and will receive a free ticket to the concert.
If you plan on attending, contact Mrs. Arroyo at carroyo@lcscmail.com.
On Saturday, April 14, students performed their final Mary Poppins show. Their was a variety of refreshments for those attending to enjoy.
Shakespeare's Birthday Party
Students celebrated Shakespeare's birthday on Thursday, April 19. There was a variety of activities for students to participate in including charades, Headbanz, poem creating, coloring and recreating Shakespeare's signature. After lunch students were offered ice cream to celebrate. They also made posters with information from the time period.
On April 10, seventh and eighth grade students were inducted into the National Junior Honor Society. Family and friends were invited to attend the ceremony and stay after to greet the students. During the ceremony, several students spoke along with the principal and teacher. After students exited the ceremony, family was invited to stay for refreshments.
On April 5, fifth grade students participated in soil and water again. They were informed about the poster contest and how the winner gets their poster printed on a billboard. After students were shown examples of past winners, they participated in a pollution activity.
On Tues. March 6, choir students performed their ISSMA preview concert for parents. The concert was held before the groups competed so parents could hear the songs if they could not attend the contest.
Chairs decorated by students are showcased in the window of the office for visitors along with students and staff to admire.
Students were able to send fellow students or teachers puppygrams, and they were delivered at the beginning of the month. Those who bought them were able to write notes for the person they were sending them to. Many students purchased them, some even bought them for themselves.
The seventh and eighth grade bands performed an ISSMA preview concert for their parents. The concert opened with performances by the jazz band, followed by a performance by Connor Fox (12) and Maya McCants (12) from the high school. Days after the concert, all of the bands competed and received gold ratings.
Lake Central Dance Invitational
On Saturday, Feb. 3, the dance team competed at the Lake Central Dance Invitational at the high school. The team was one of many in attendance and competed in both jazz and hip hop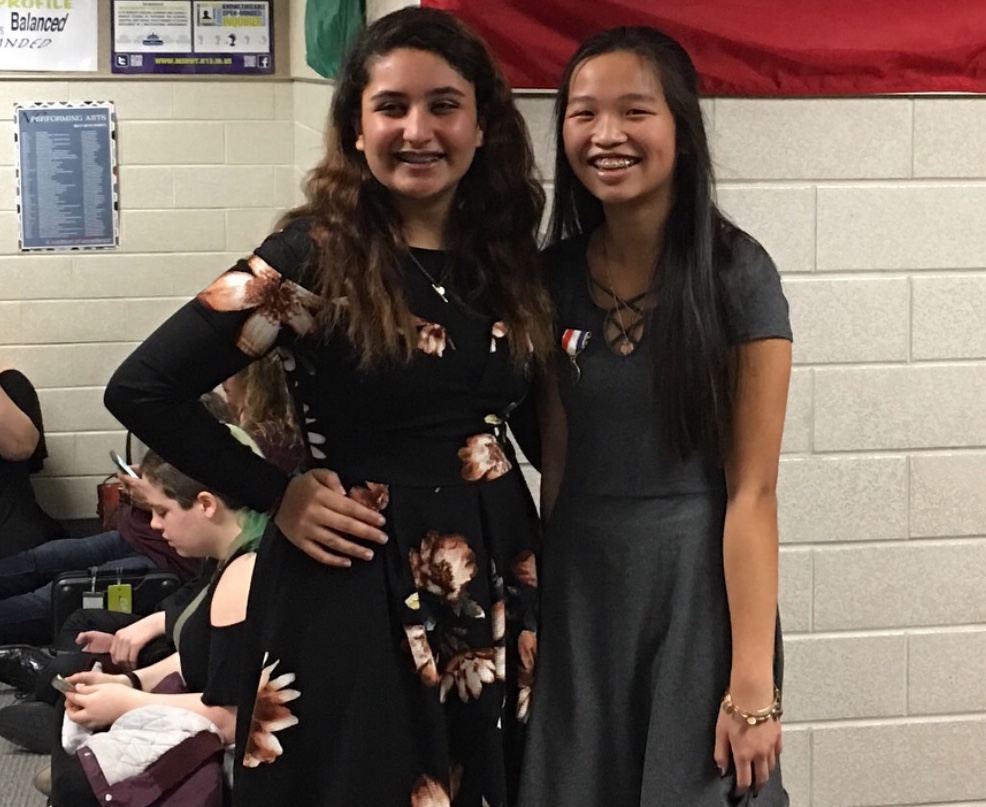 Photo submitted by: Yara Hijaz 
Q: What did you win and what was it for?
A: "I won a silver medal at state solo and ensemble for band."
Q: How did you feel going into the contest?
A: "I was extremely nervous going into it and even more nervous while playing because I knew this was a huge opportunity. It is rare to get to be a part of this event at my age and I didn't want to completely disappoint everyone who was rooting for me."
Q: How and when did you prepare?
A: "I started preparing for this back in November. I worked slowly at the beginning because it was a whole lot of new techniques that I've never attempted, but I just improved with a whole lot of practice."
Q: How did you feel after you won?
A: "I felt pretty happy that I accomplished what I did but more that anything it's just making me think of how I can do better next year."
On Tuesday, Feb. 27, some of the fifth grade classes took advantage of the nice weather and went outside.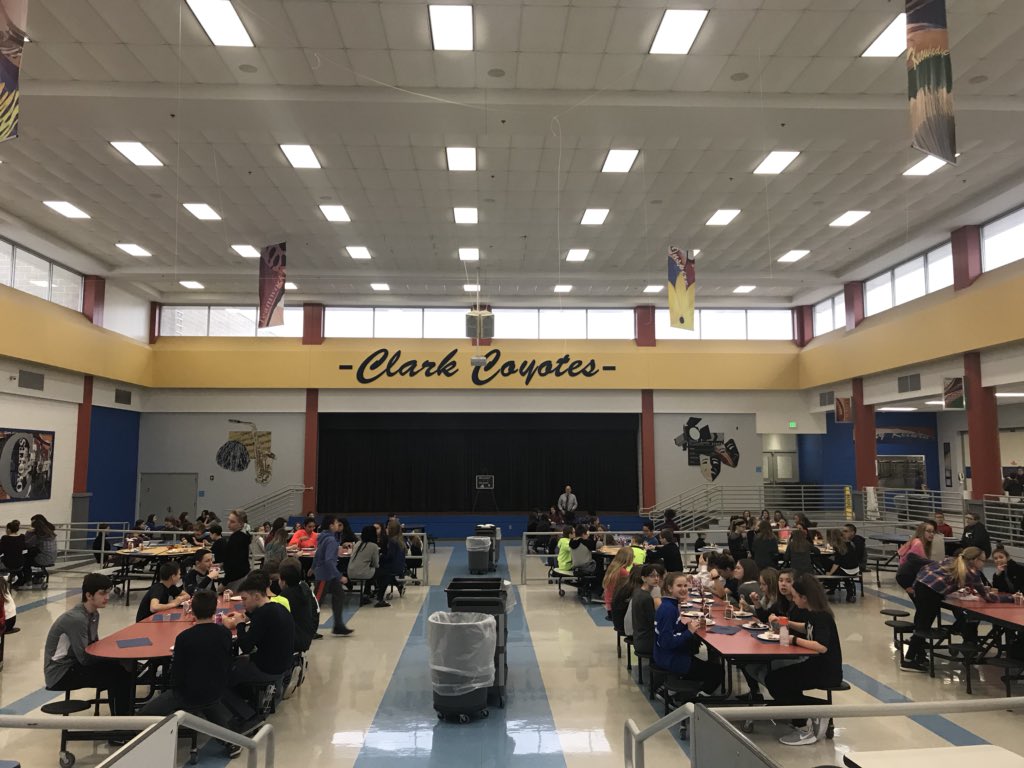 On Feb. 22, the students who received all "A's" in their classes were invited to attend a straight "A" breakfast. Photo by: Clark Middle School twitter (@Clark_Coyotes).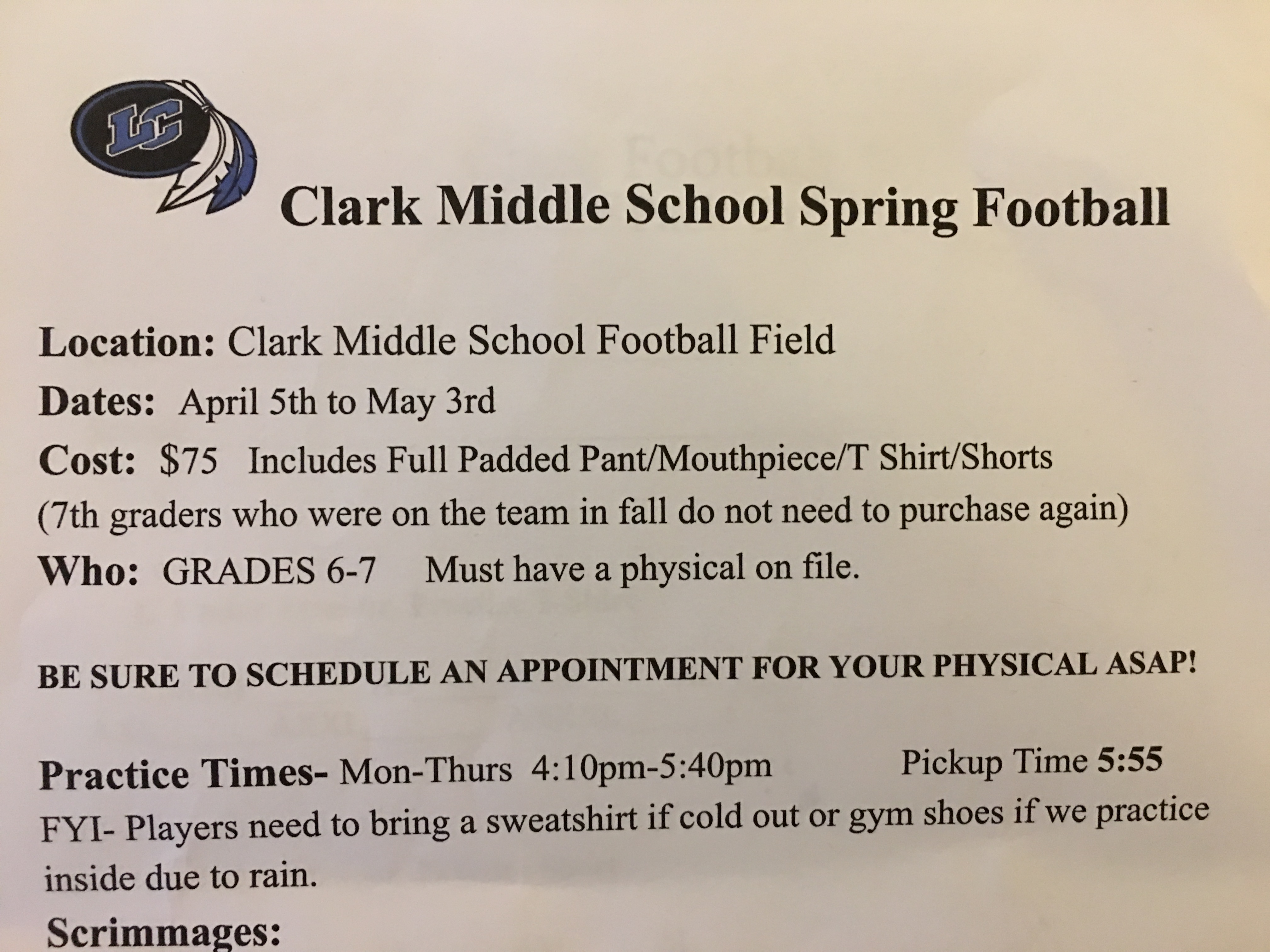 Students in Mr. Hedman's fifth grade class did an activity involving robots. Students had to bring in robots that they made and race them in the classroom.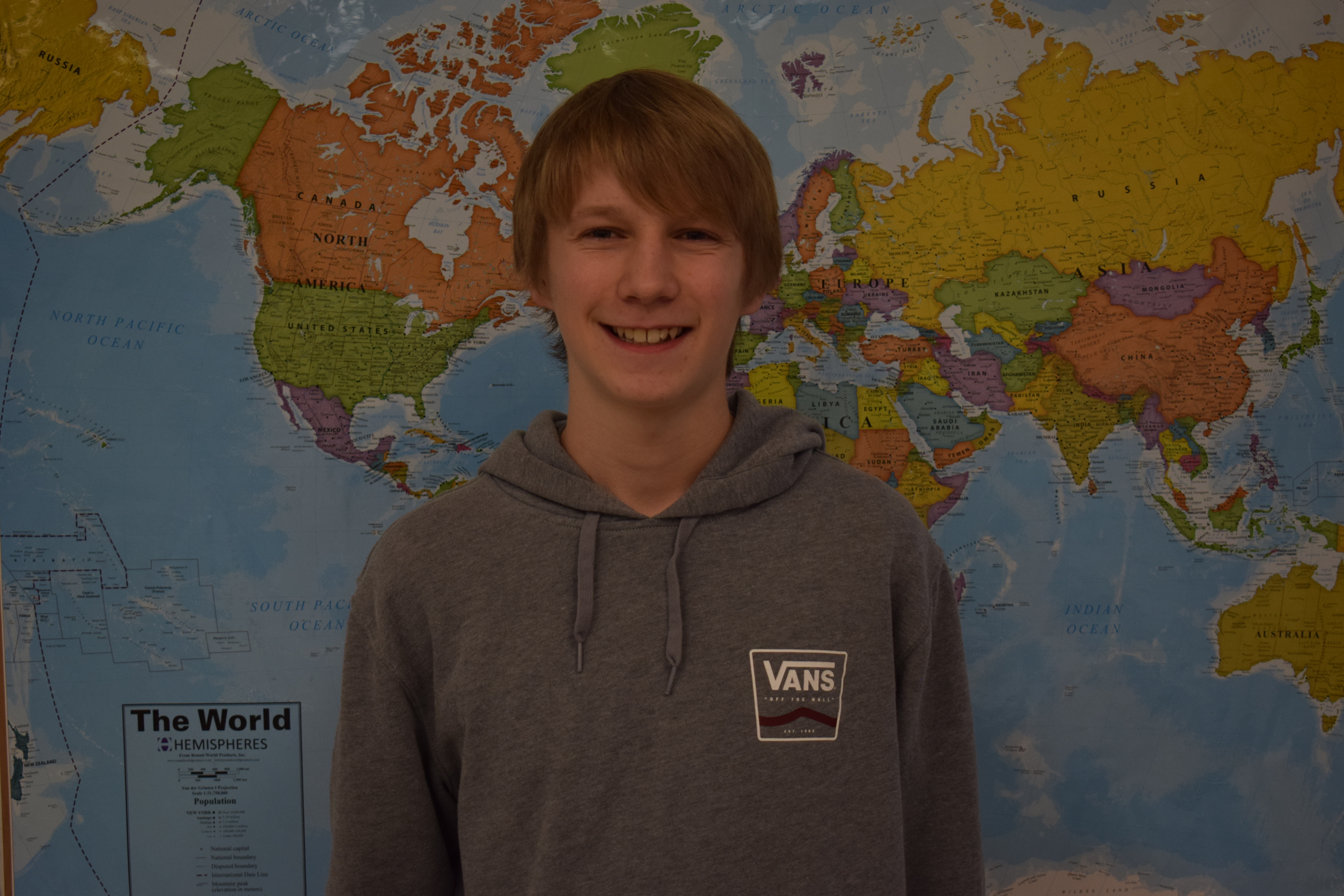 Matthew Szabo (8) is a finalist at Clark Middle School for the National Geographic Bee. All students were given a questions and whoever won in the class competed with other winners their grade level, until there was a finalist for sixth, seventh and eighth grade. The finalists for sixth and seventh grade were Leo LaVoie (6) and Alexa Edwards (7). After each grade had a champion, the three competed and Szabo came out on top. In order to qualify for state finals at IUPUI in March, Szabo had to take an online test and compete against 800 others.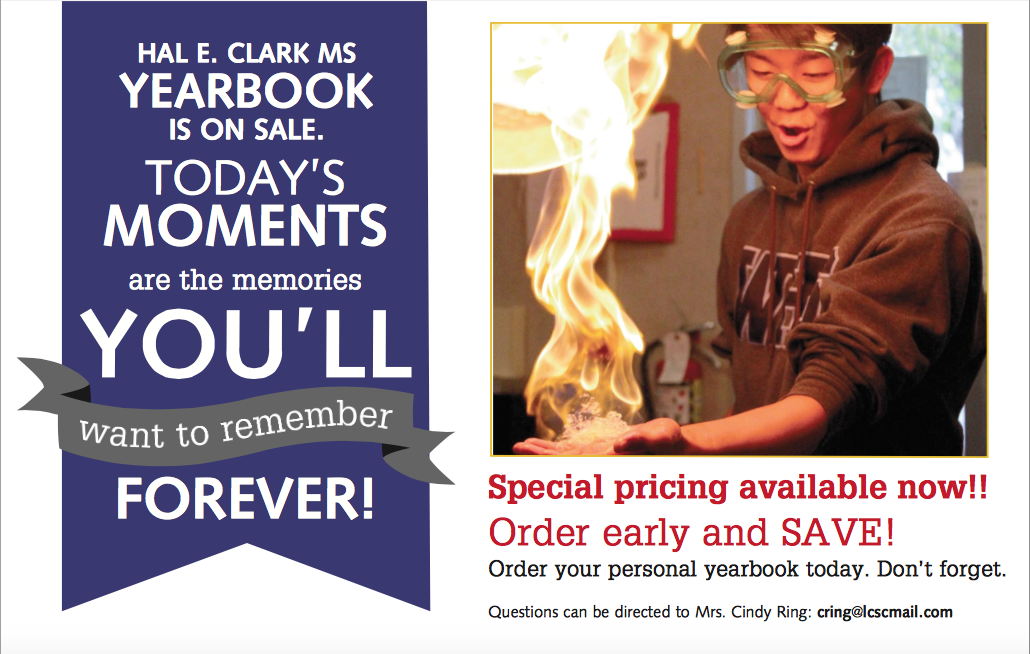 Students have the opportunity to buy a yearbook until they are sold out, so even if one hasn't been ordered yet, there is still time. Eighth grade students also have the opportunity to purchase a video yearbook created by Mr. Magdiarz. The video yearbook was started as a fun way for eighth graders to be shown more other than just having their picture twice in the yearbook. The video contains different skits, dances, and fun moments from the course of the year. Parents can find the yearbook order form at: http://clark.lcsc.us/wp-content/uploads/sites/9/2016/09/Yearbook_Order_Form_17_18.pdf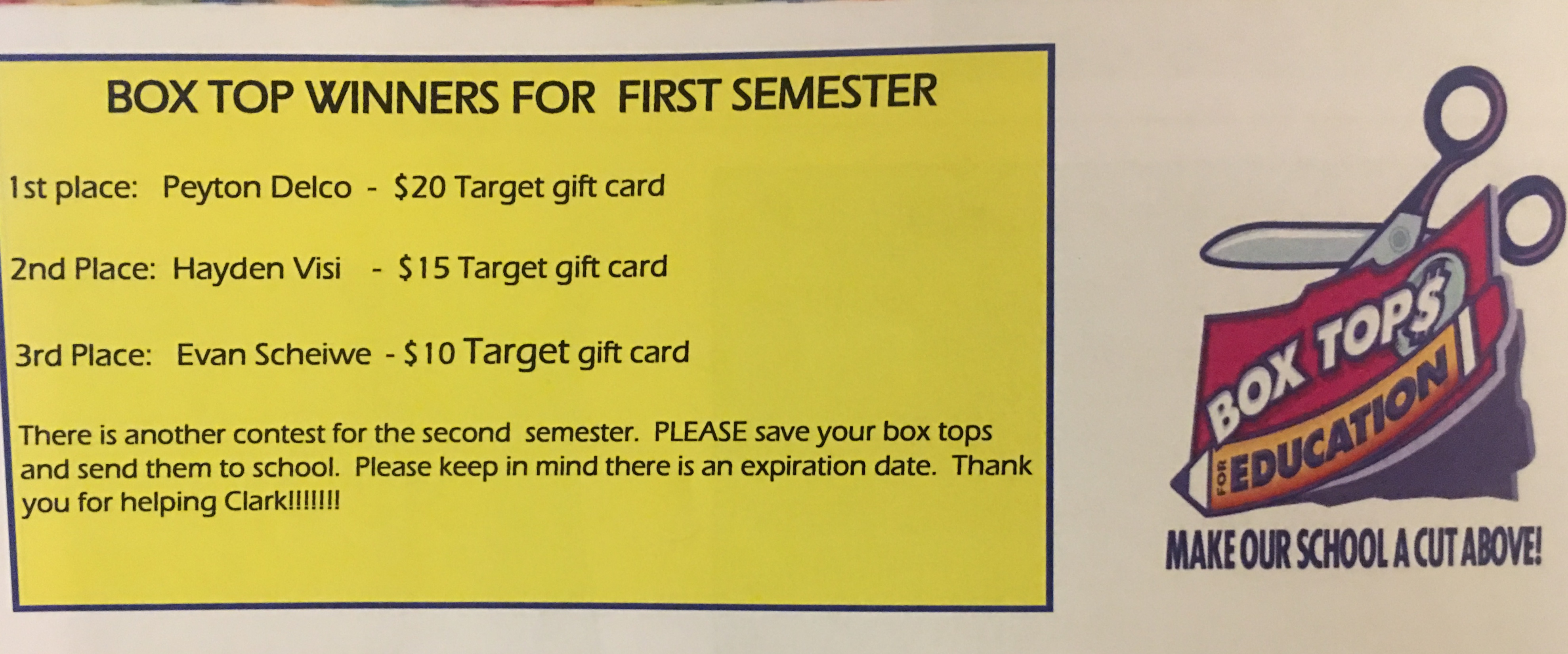 Students were encouraged to bring in box tops in order for the school to receive more money to help support the students' education. The winners from first semester are listed above and brought in the most box tops. There will be another contest again this semester in order to raise more money. Box tops can be collected and counted as long as they are not expired.
Mrs. Harstad's sixth-grade advanced math classes spent their class making gingerbread houses with their group members and if they wanted to, the students were allowed to watch the movie "Happy Feet". This gave the students an opportunity to relax and have an enjoyable time before winter break. The day after, the students were able to decorate the gingerbread houses they made together.
Mrs. Hensley's class works on their DLR's during class on Tuesday, Dec. 19. As they were working, students discussed what they were doing for the next two days in their class and had the opportunity to ask questions.
This school year, students and staff at Clark Middle School are celebrating the ten year anniversary of the school.
At the start of the school year, students and staff gathered on the football field and spelled out the number ten to showcase the anniversary for the first time.
Throughout the hallways, there a variety of posters and things created by students and staff members that have to do with either the ten years or involve the word ten in some way. For example, they have ten years of tech, the top ten things about the school, and teachers even took it a step further and put their students' pictures calling their students the "best". This gave everyone at the school the opportunity to come together to celebrate the anniversary as the year goes on.
On Tuesday, Dec. 19, students and staff members didn't start celebrating the holiday season early. Many of the students still had tests and other work due before break started. In Ms. Harstad's class, for example, students discussed the questions on their study guides before their upcoming test the next day.
On Nov. 10, students and staff gathered to celebrate veterans. After a breakfast that students and their veterans were allowed to attend, the entire school made their way to the gym for a special assembly. During the assembly, the veterans were asked to stand when they heard the song the represented whichever branch they served in. After, two videos were shown: one made with stories of veterans and different clips from movies and the other was only interviews with veterans at the local VFW. The folding of the flag took place at the beginning, and the band and choir had multiple performances. As students left the assembly, they were asked to thank the veterans for their service.
On Nov. 10, the middle school allowed students to invite veterans in their family to enjoy a breakfast with them at the school and attend the assembly afterward. This gave students and family members a chance to bond and allowed veterans of all backgrounds to discuss their past experiences and listen to those of others.
Author Gordan Koreman came to the middle school and spent the first part of his time there meeting different staff members and signing books and other things for them. The staff members had the opportunity to talk to Koreman and see the variety of books he has written that may catch their eye. Koreman spent most of his day at the school meeting students who have read his books.
A student in Mrs. Guzman's class helps with a demo of a lab they are doing in class. He made sure to use the proper equipment and procedures in order for the experiment to work. This experiment involved the mixing of two liquids, which ended up being mixed together. The student used techniques such as wafting that they are taught as part of lab safety.
Students had the opportunity to have a fun time with peers and teachers at the Halloween dance.
Students in Mrs. Nelson's English class work on Chromebooks and present their projects that they had due. The class was finishing up the presentations from earlier in the week.
Mr. Bolz's English Language Arts class discuss the poem "The Flight of Icarus" in class. The students read about the story of Icarus prior to reading the poem. As they read the poem together as a class, students were separated into pairs and each person had to say what they thought each small section meant and what importance it had.
Students in one of Mrs. Govert's art classes work on their stained glass projects. The students had the freedom to choose whatever they wanted the stained glass to look like, along with the colors they wanted to use. They were also able to work at their own pace, so while some were still drawing out what they wanted, others were already adding the tissue paper.
Run with your favorite teacher
Students from the cross country teams invited their favorite teachers to run with them at the school. After they ran, the staff was invited to have snacks and other refreshments.
On Saturday, Sept. 15, residents of Saint John were given the opportunity to interact with other members of the community and have an enjoyable time with their pets. For a small fee, anyone who wished could come with their pets and participate in the walk and the costume contest. The parade was organized by Mrs. Sonya Furman, a Clark Middle School Secretary, and Mrs. Cindy Ring, a bookkeeper at the middle school. The two also run the Paws for Cause at the school, and sold different items and accepted donations for the organization. At the conclusion, awards were given out and there were many different items that participants could take for their pets or if they wanted anything.
Students in Mrs. Hensley's class work on learning their states and capitals. Across the hall, Mrs. Harstad's math class works on long division problems after going over problems like the ones on a previous quiz. If students missed less than one problem they got to go in the hall and play a long division game.
Students in Mr. Lucas Bolz's Advanced English/Language Arts class put their shoes in the front of the classroom. After this, students went back to their seats and worked on a writing assignment that involved describing their shoes. Photo Submitted By: Mr. Lucas Bolz.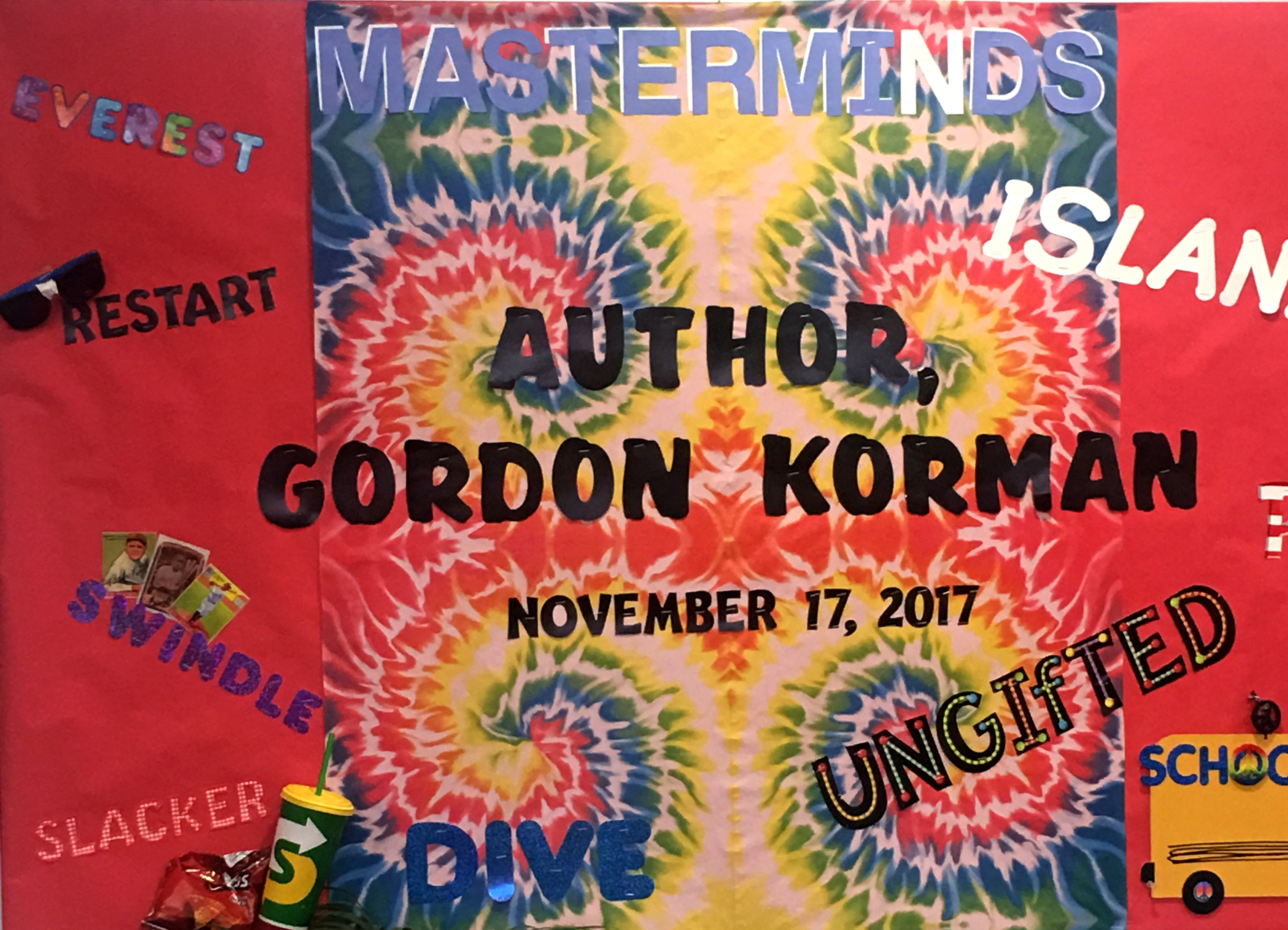 Students will have the opportunity to meet an author during school on November 17.