Students had the opportunity to have a fun time with peers and teachers at the Halloween dance.
Students in Mrs. Nelson's English class work on Chromebooks and present their projects that they had due. The class was finishing up the presentations from earlier in the week.
Mr. Bolz's English Language Arts class discuss the poem "The Flight of Icarus" in class. The students read about the story of Icarus prior to reading the poem. As they read the poem together as a class, students were separated into pairs and each person had to say what they thought each small section meant and what importance it had.
Students in one of Mrs. Govert's art classes work on their stained glass projects. The students had the freedom to choose whatever they wanted the stained glass to look like, along with the colors they wanted to use. They were also able to work at their own pace, so while some were still drawing out what they wanted, others were already adding the tissue paper.
Run with your favorite teacher
Students from the cross country teams invited their favorite teachers to run with them at the school. After they ran, the staff was invited to have snacks and other refreshments.
On Saturday, Sept. 15, residents of Saint John were given the opportunity to interact with other members of the community and have an enjoyable time with their pets. For a small fee, anyone who wished could come with their pets and participate in the walk and the costume contest. The parade was organized by Mrs. Sonya Furman, a Clark Middle School Secretary, and Mrs. Cindy Ring, a bookkeeper at the middle school. The two also run the Paws for Cause at the school, and sold different items and accepted donations for the organization. At the conclusion, awards were given out and there were many different items that participants could take for their pets or if they wanted anything.
Students in Mrs. Hensley's class work on learning their states and capitals. Across the hall, Mrs. Harstad's math class works on long division problems after going over problems like the ones on a previous quiz. If students missed less than one problem they got to go in the hall and play a long division game.
Students in Mr. Lucas Bolz's Advanced English/Language Arts class put their shoes in the front of the classroom. After this, students went back to their seats and worked on a writing assignment that involved describing their shoes. Photo Submitted By: Mr. Lucas Bolz.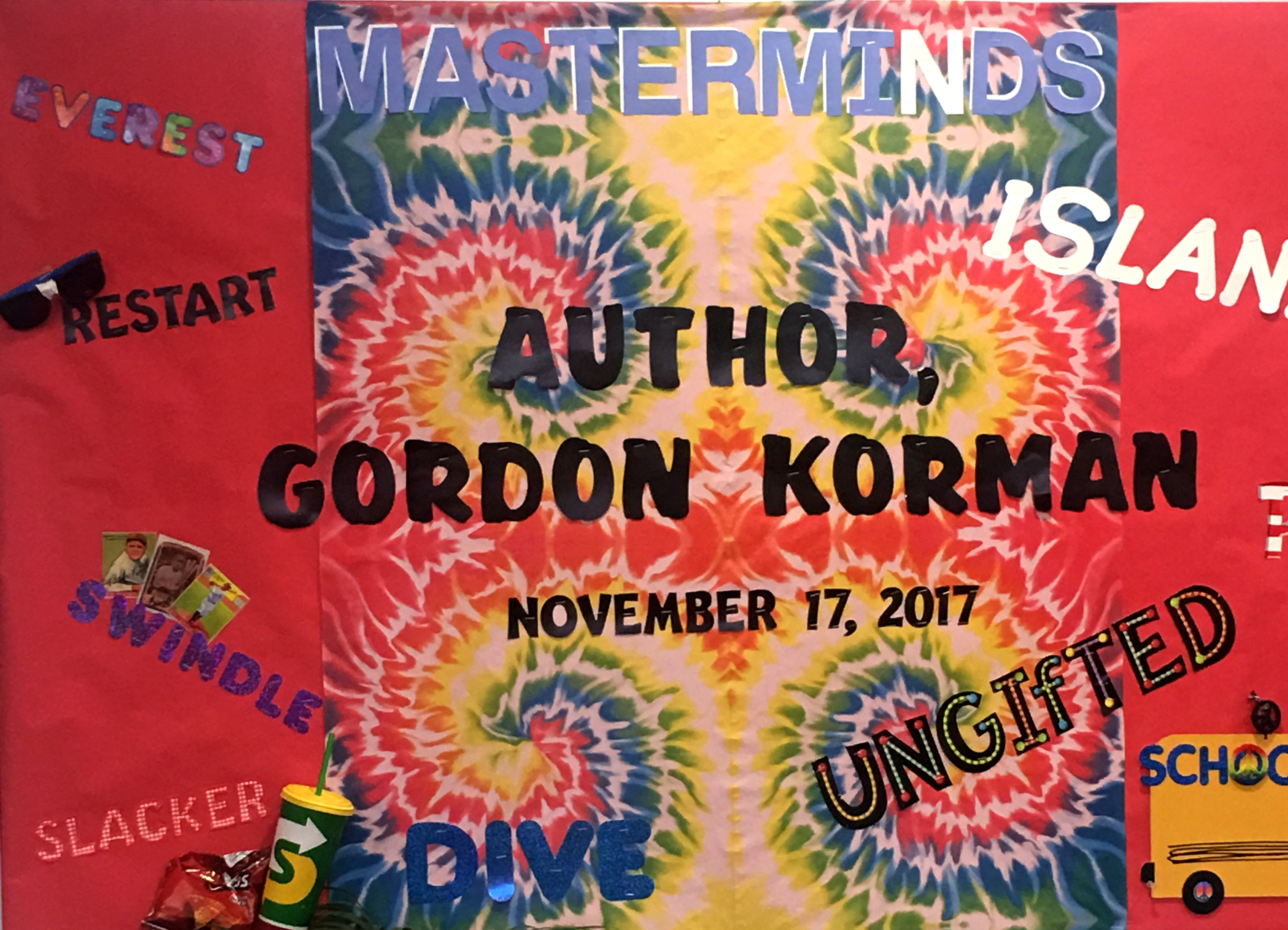 Students will have the opportunity to meet an author during school on November 17.