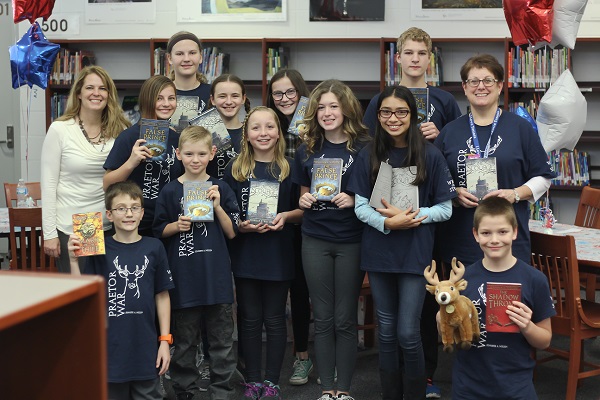 Students take a photo with author Jennifer Nielsen and school librarian Denise Snyder. The students earned lunch with the author for reading 9 or more of her books.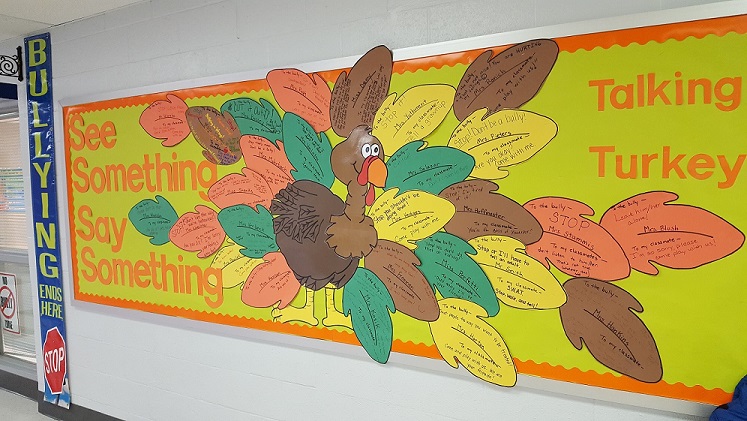 Kolling staff continues their year long anti-bullying project with the November theme, "See Something, Say Something." Students from all grades sharded what they would say to a bully and what they can say to the victim.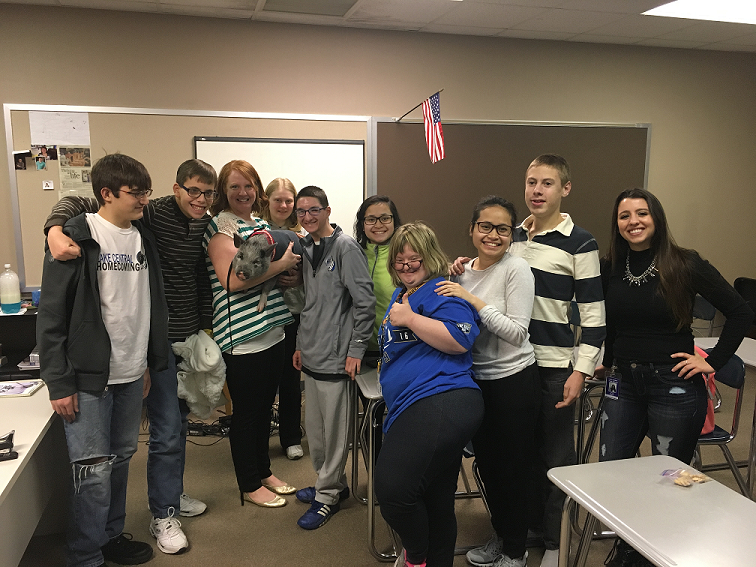 LCHS students visit with Mrs. Baird's therapy pig, Fozzy.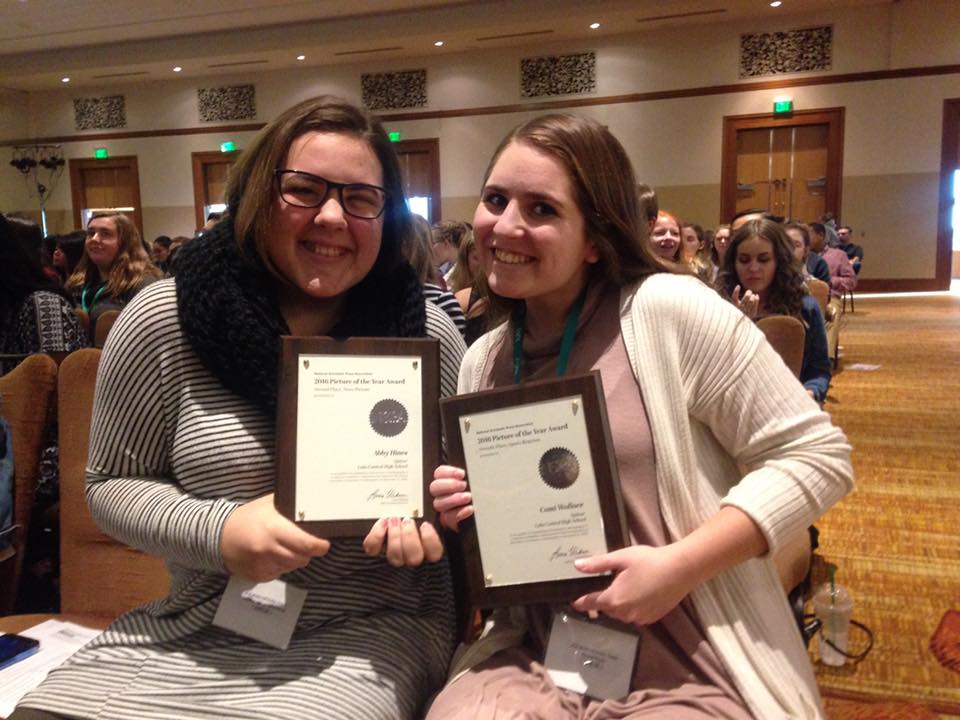 Members of the Lake Central Publications and LCTV staff traveled to Indianapolis last weekend for the Journalism Education Association National High School Journalism Convention. Seniors Abby Hines(Graphic Design) and Camryn Wallace (Portrait photography) proudly display their National School Publication award.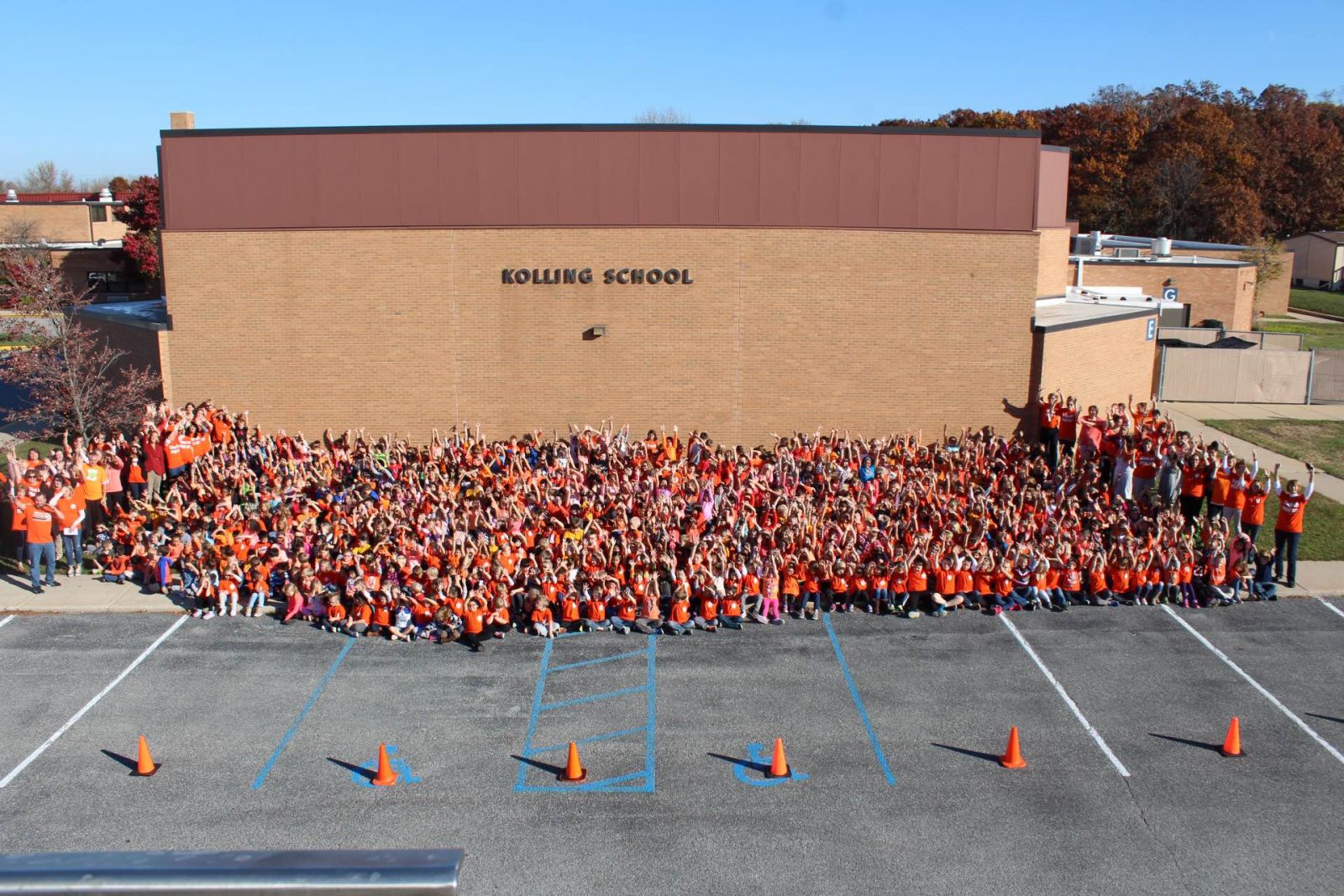 Kolling students and staff wear orange to celebrate Unity Day as part of their year long bully prevention program.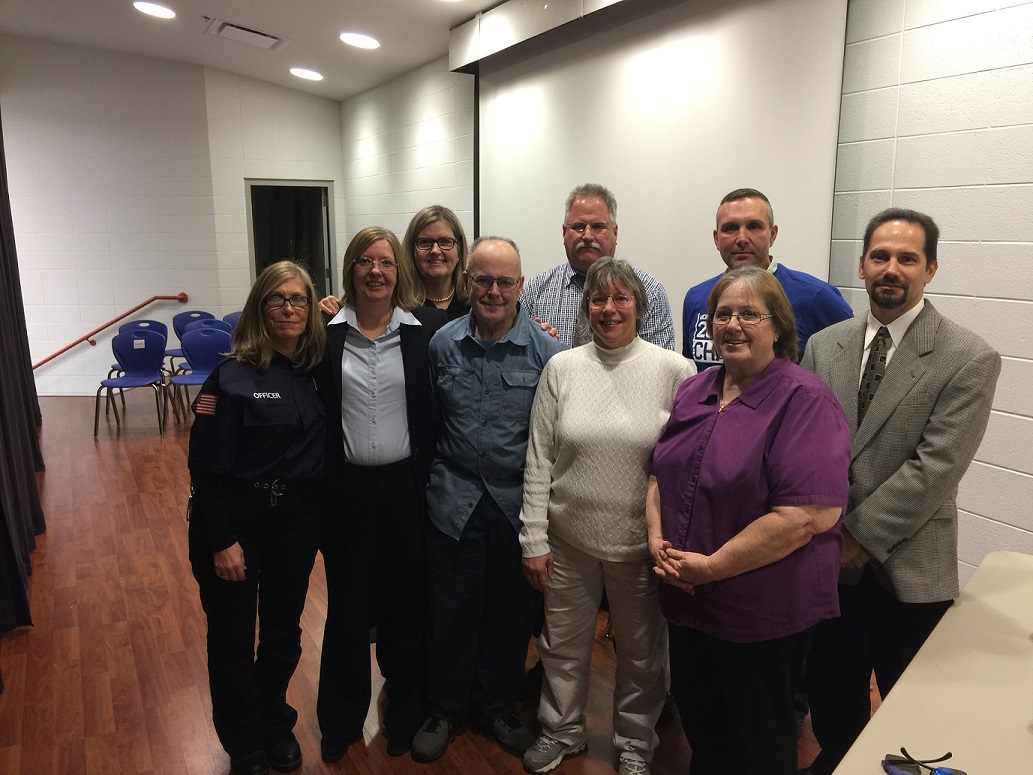 The Lake Central Transportation Safety Committee poses for a group photo after the completion of their safety training presentation on November 10, 2016.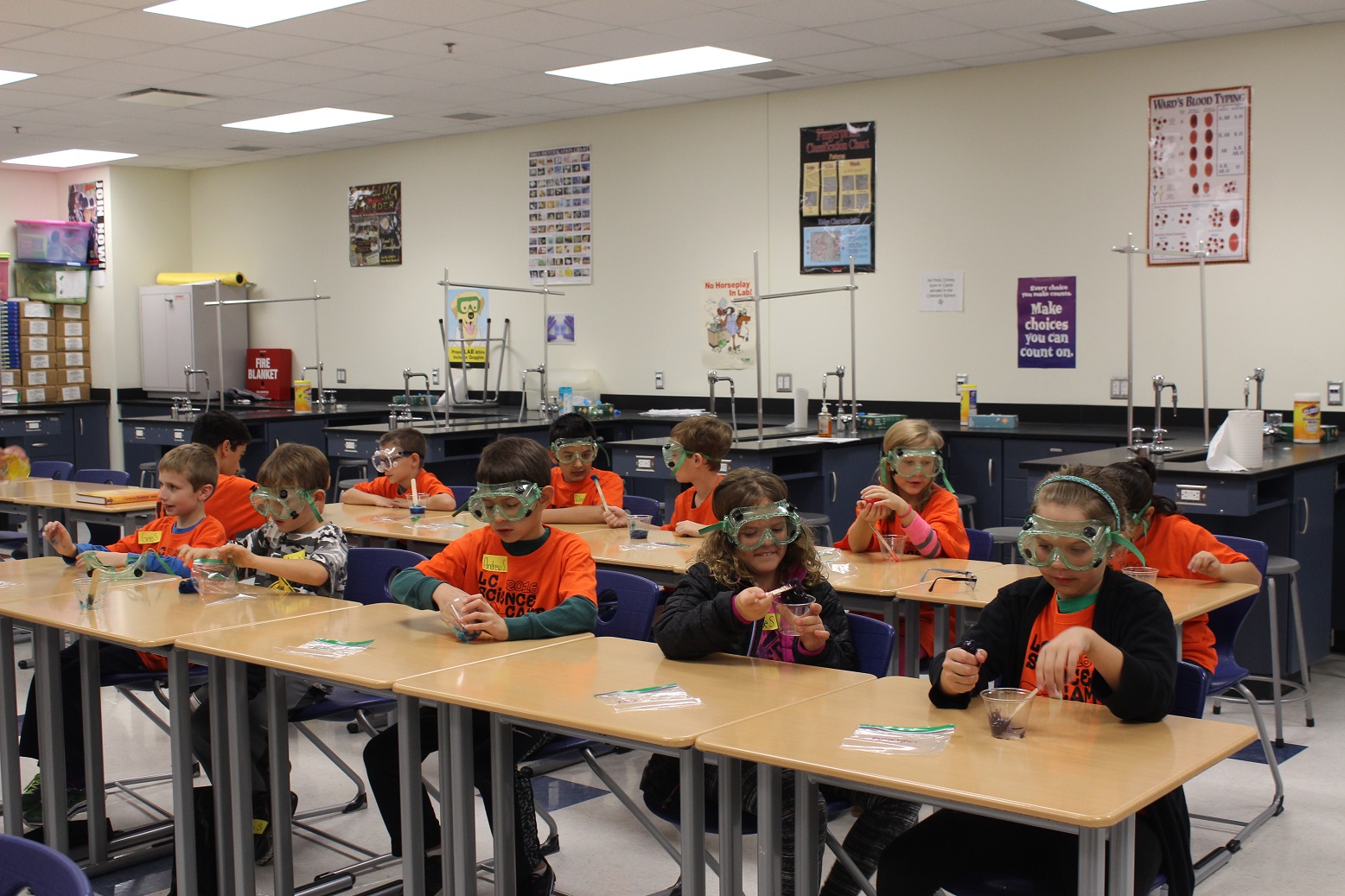 A very successful Science Camp was held at Lake Central High School in October with 115 campers, 41 high school students serving as counselors, and 4 adult supervisors.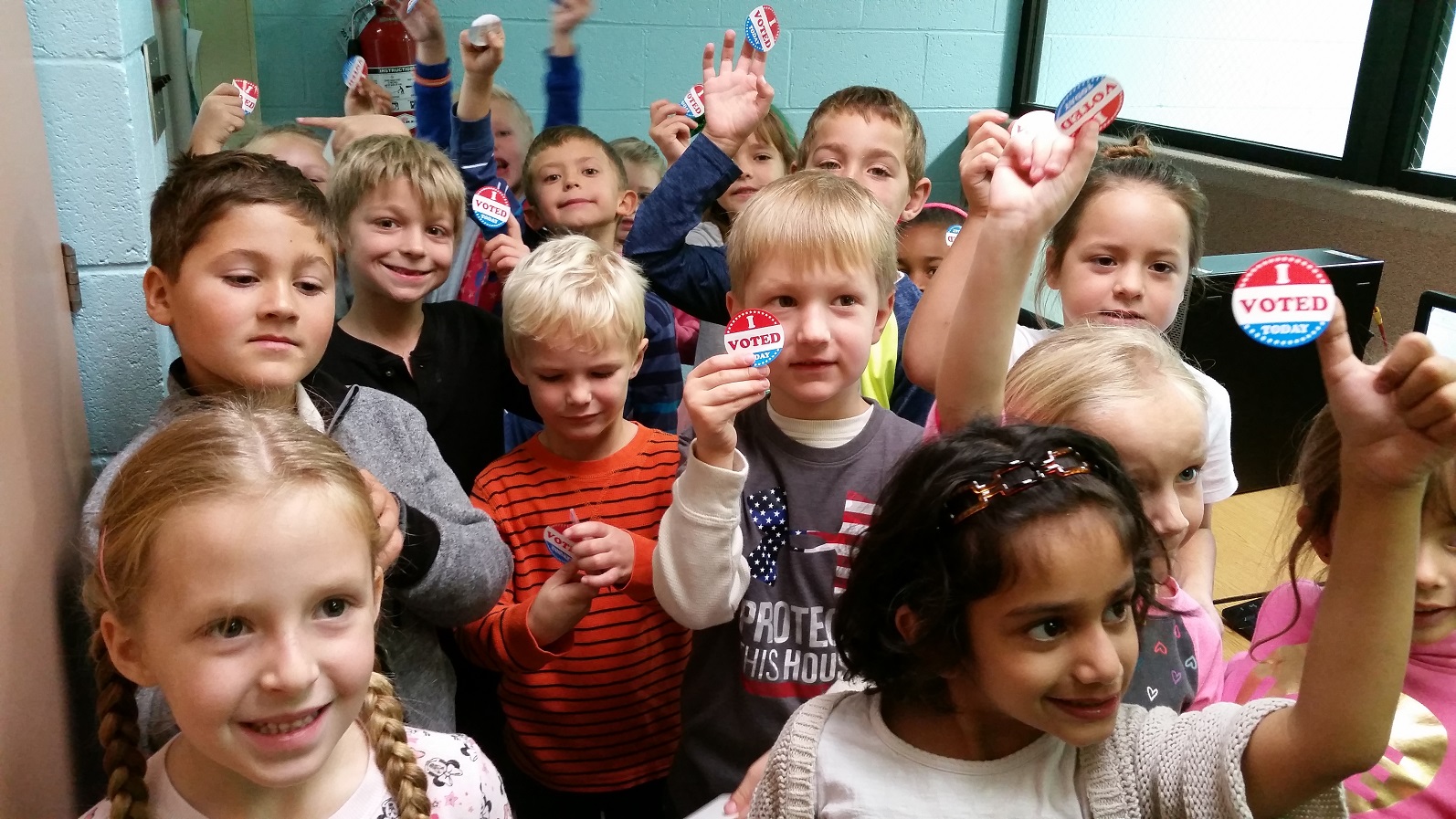 Kindergarten students from Kolling Elementary School participated in a mock election for U.S. President and Indiana Governor.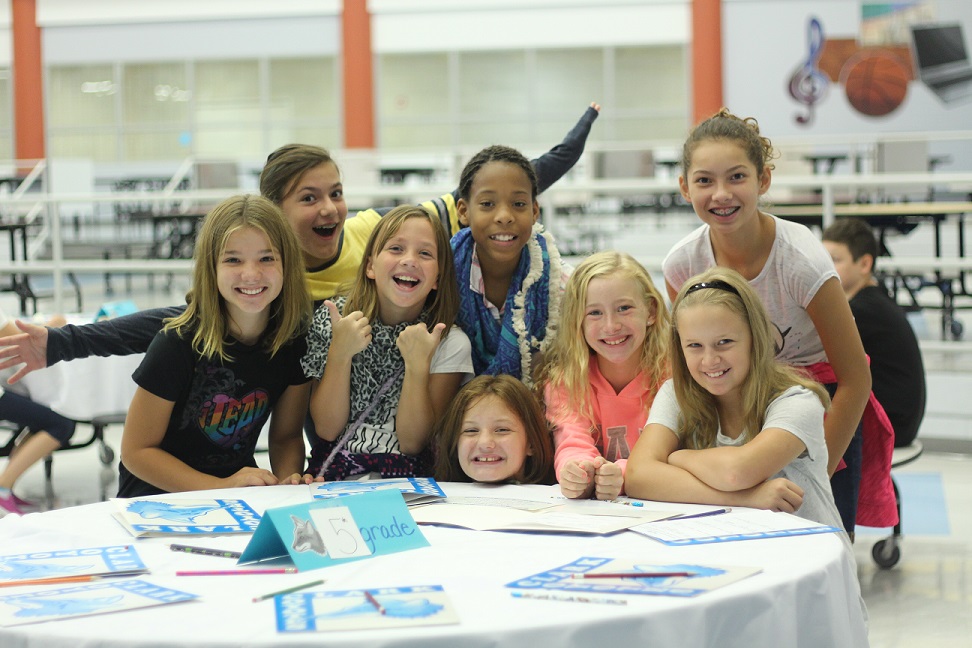 72 students were welcomed to Clark Middle School on September 8, 2016 with a specially prepared meal from our food service department.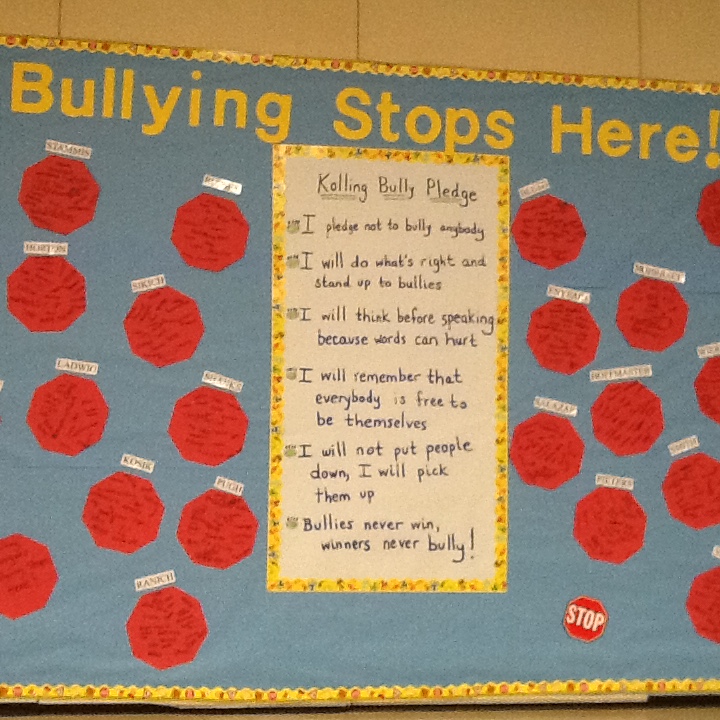 As part of a year long emphasis on ending all bullying behaviors at Kolling, staff and students have pledged to focus on kindness to one another!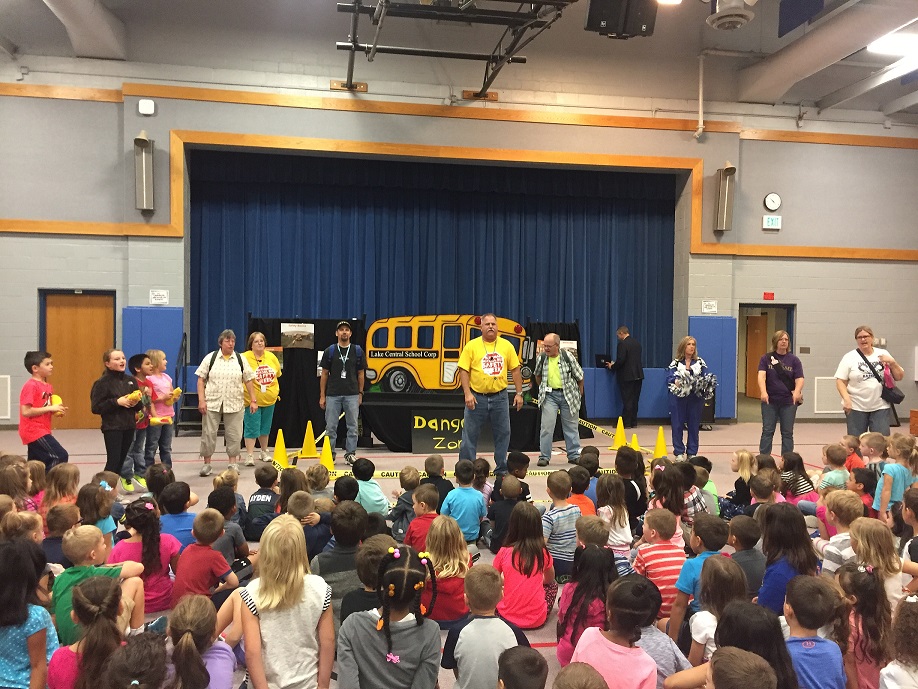 Lake Central bus drivers produced and performed a skit on bus safety at Homan Elementary on October 18, 2016. All elementary schools got to enjoy the performance during National Bus Safety Week. Thank you Transportation Department for your dedication to keeping our children safe!
Our Schools