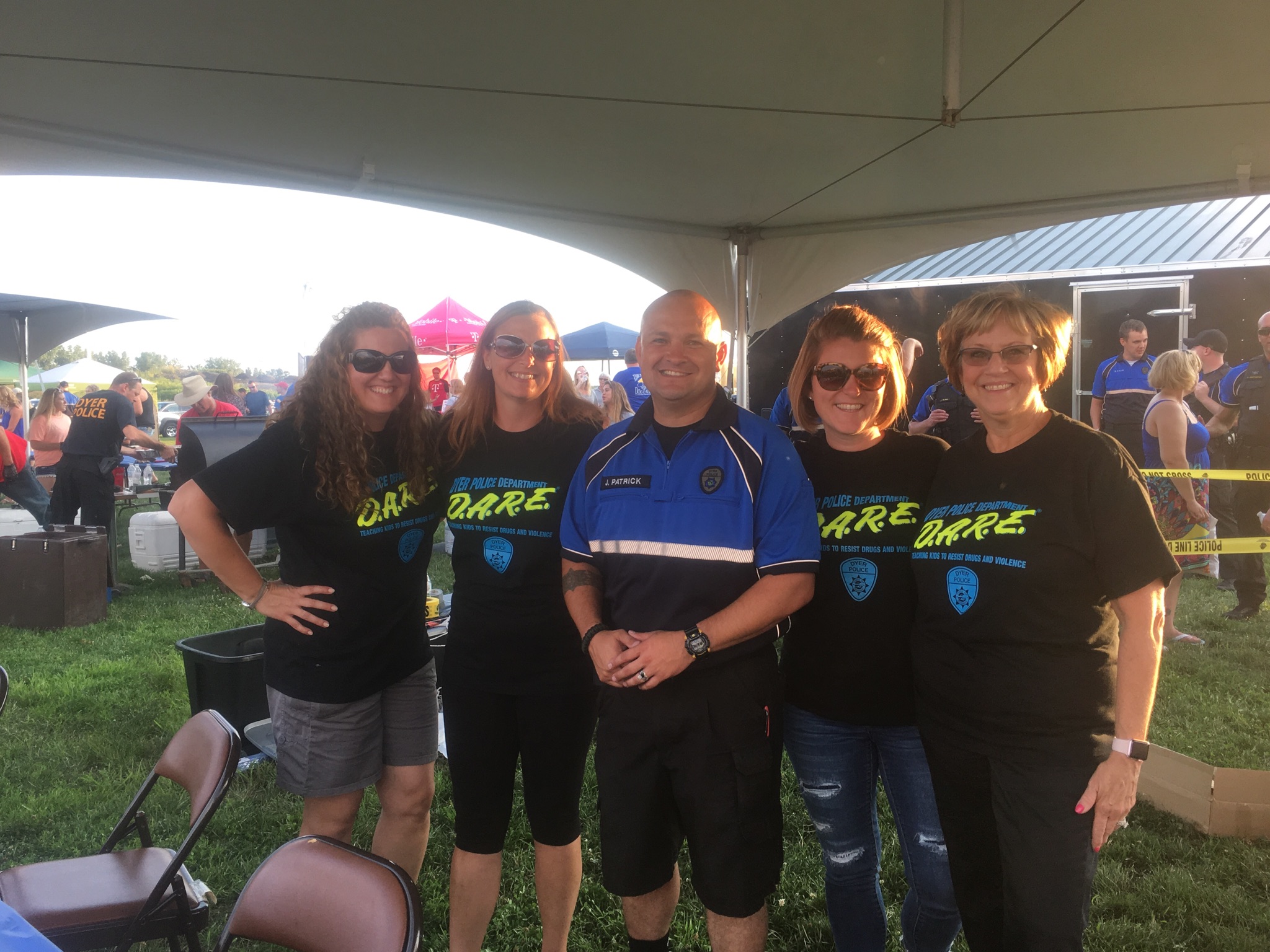 LC SRO Jerry Patrick and the district tech trainers at Dyer's National Night Out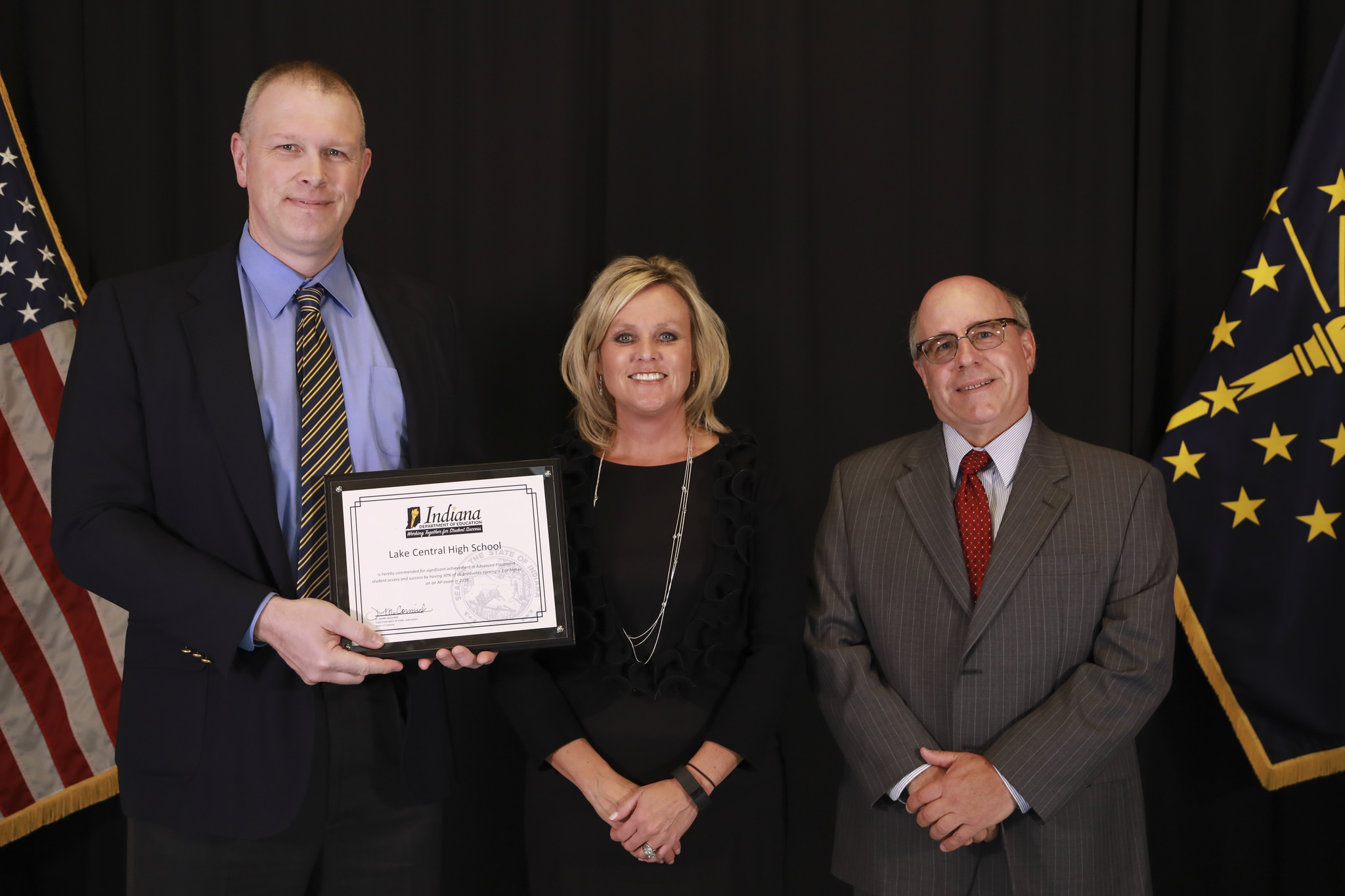 Congratulations to LCHS and the entire corporation for being recognized as a top school in the state of Indiana for having students score a 3 or higher on Advanced Placement tests. Principal Sean Begley and Chemistry teacher Kendall Smith received the award from State Superintendent Jennifer McCormack.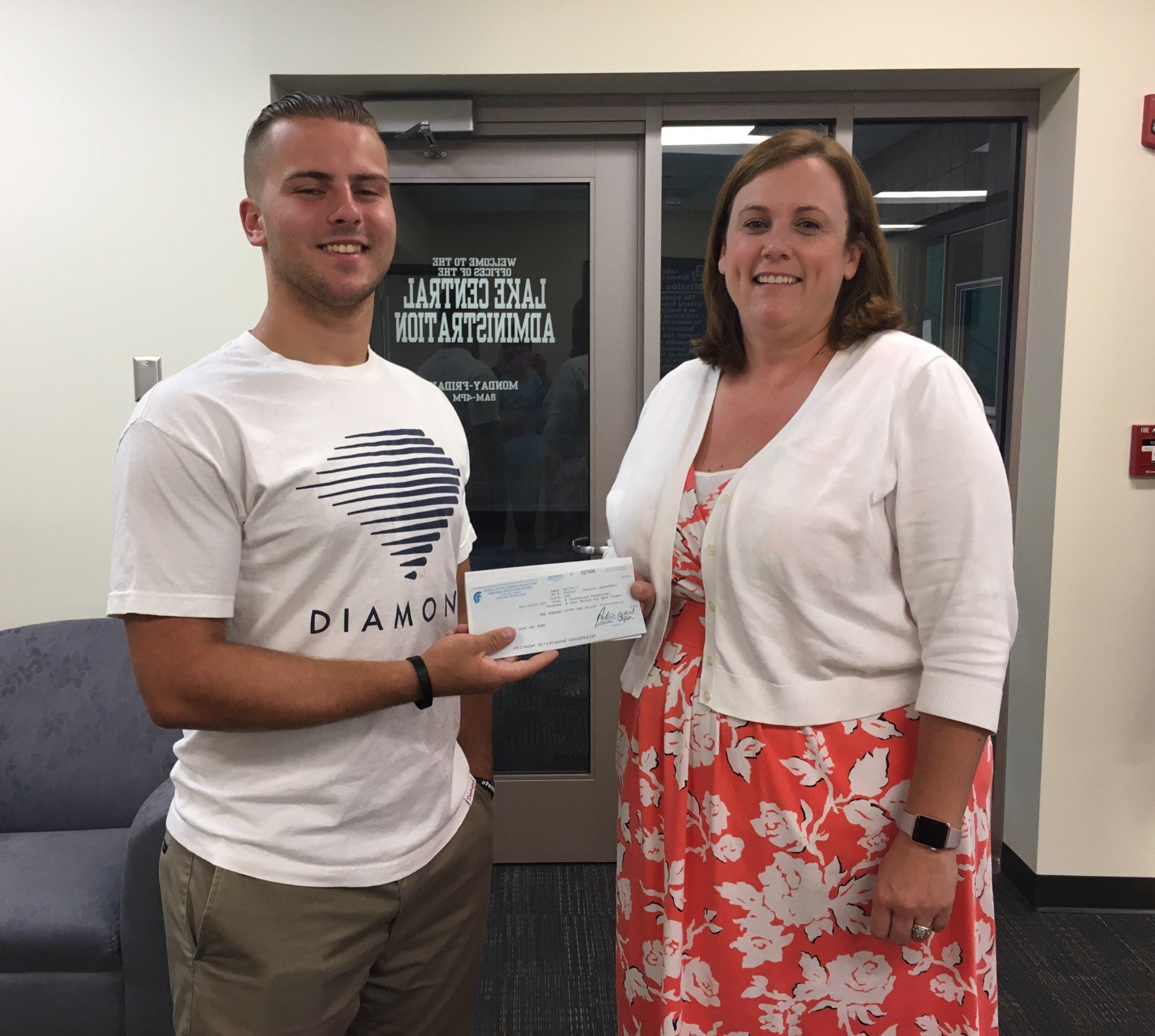 Jackson Long, LCHS senior, donated $400 from the sale of his #PushForTheRegion to the LCHS special needs sports program.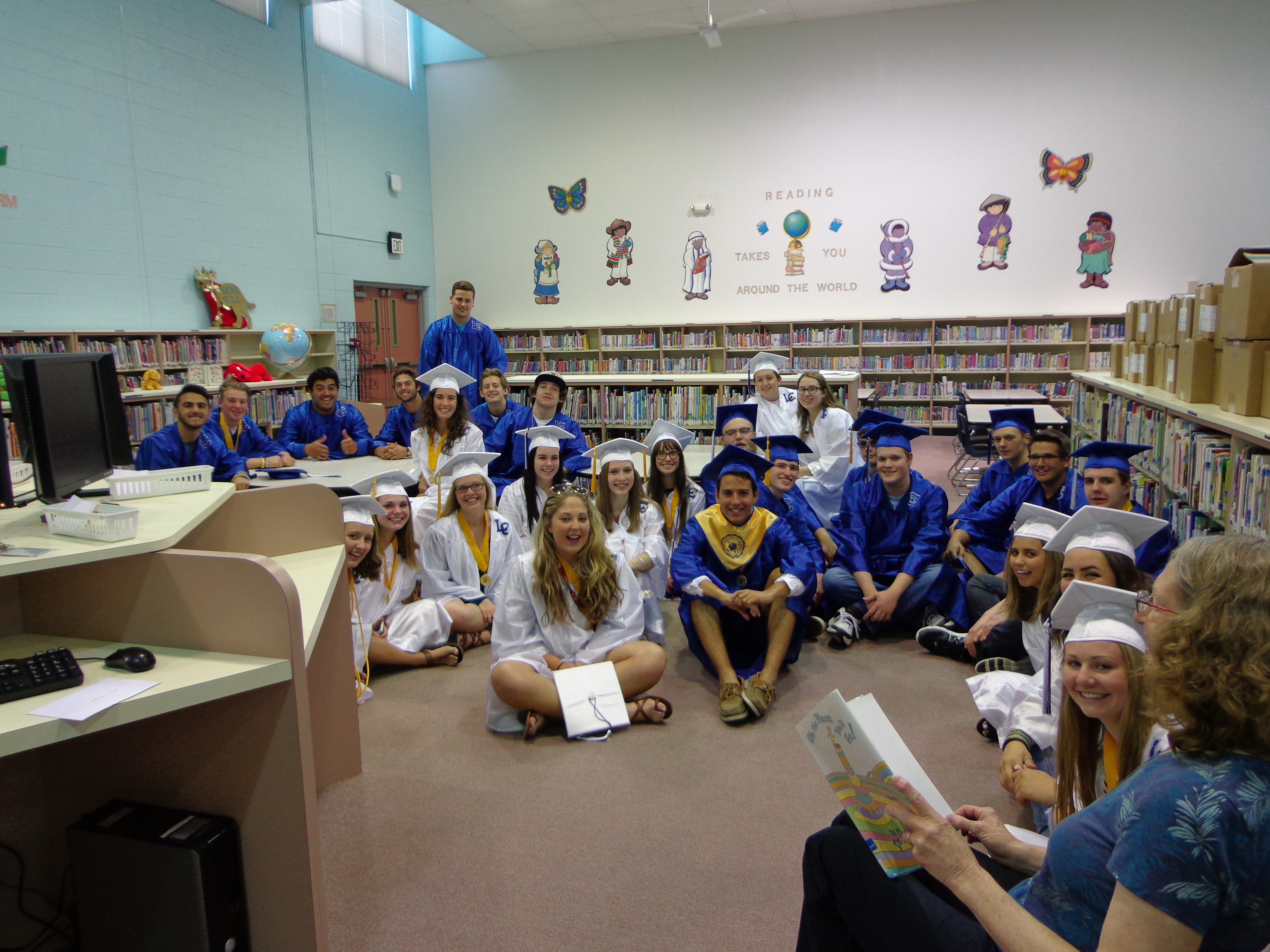 LC graduating seniors visit their former elementary school and gather around the carpet one last time as they listen to their former librarian, Mrs. Fertig, read Oh, The Places You'll Go!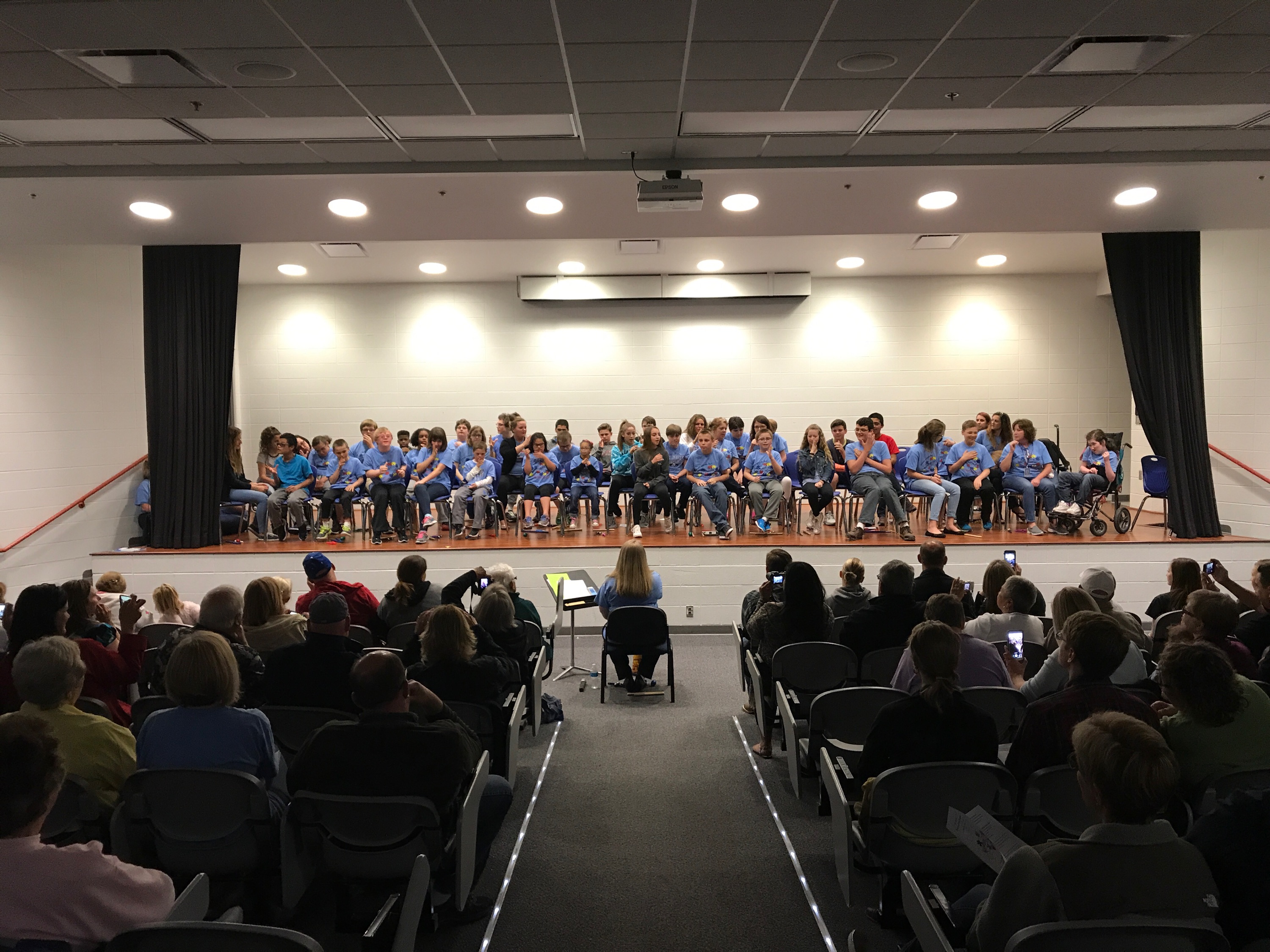 The Music Discovery Program, under the direction of Mrs. Arroyo, entertained the crowd at Clark Middle School on Friday May 19, 2017.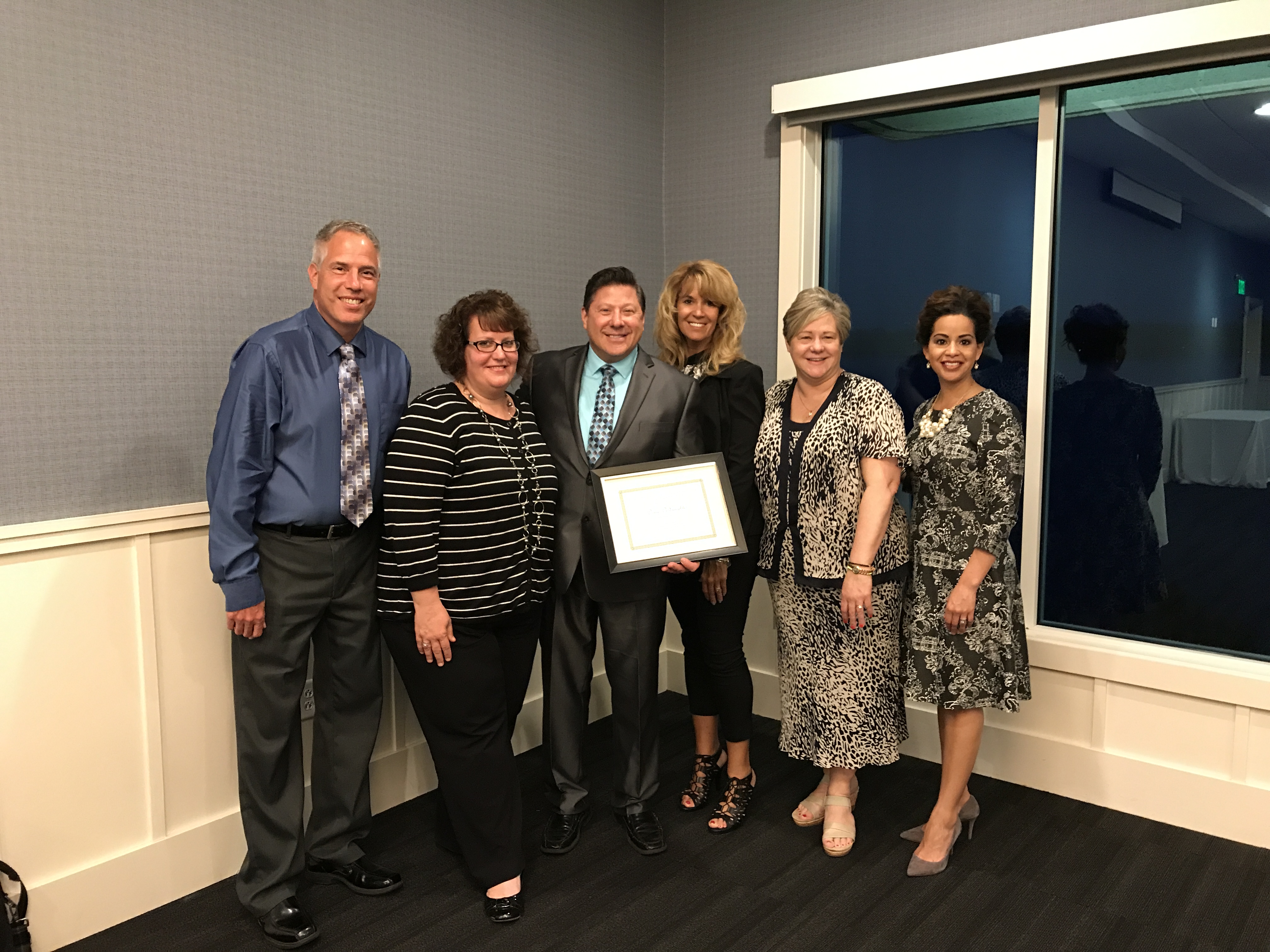 The Lake Central elementary principals celebrate Mr. DeLaughter's 2017 District 1 Principal of the Year award at the Indiana Association of School Principals banquet on May 23, 2017.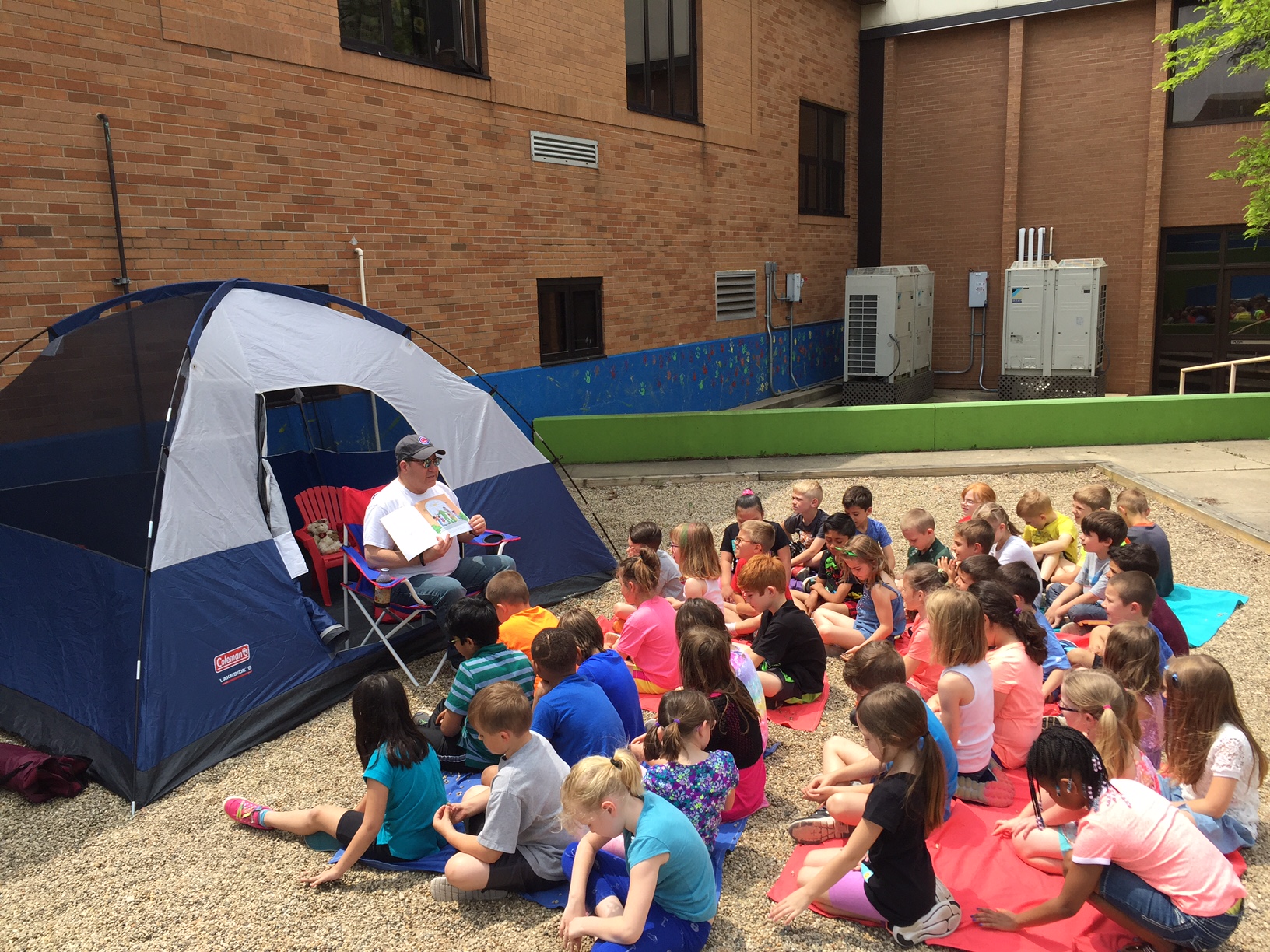 Peifer students "Camped Out with some Good Books" with Mr. DeLaughter.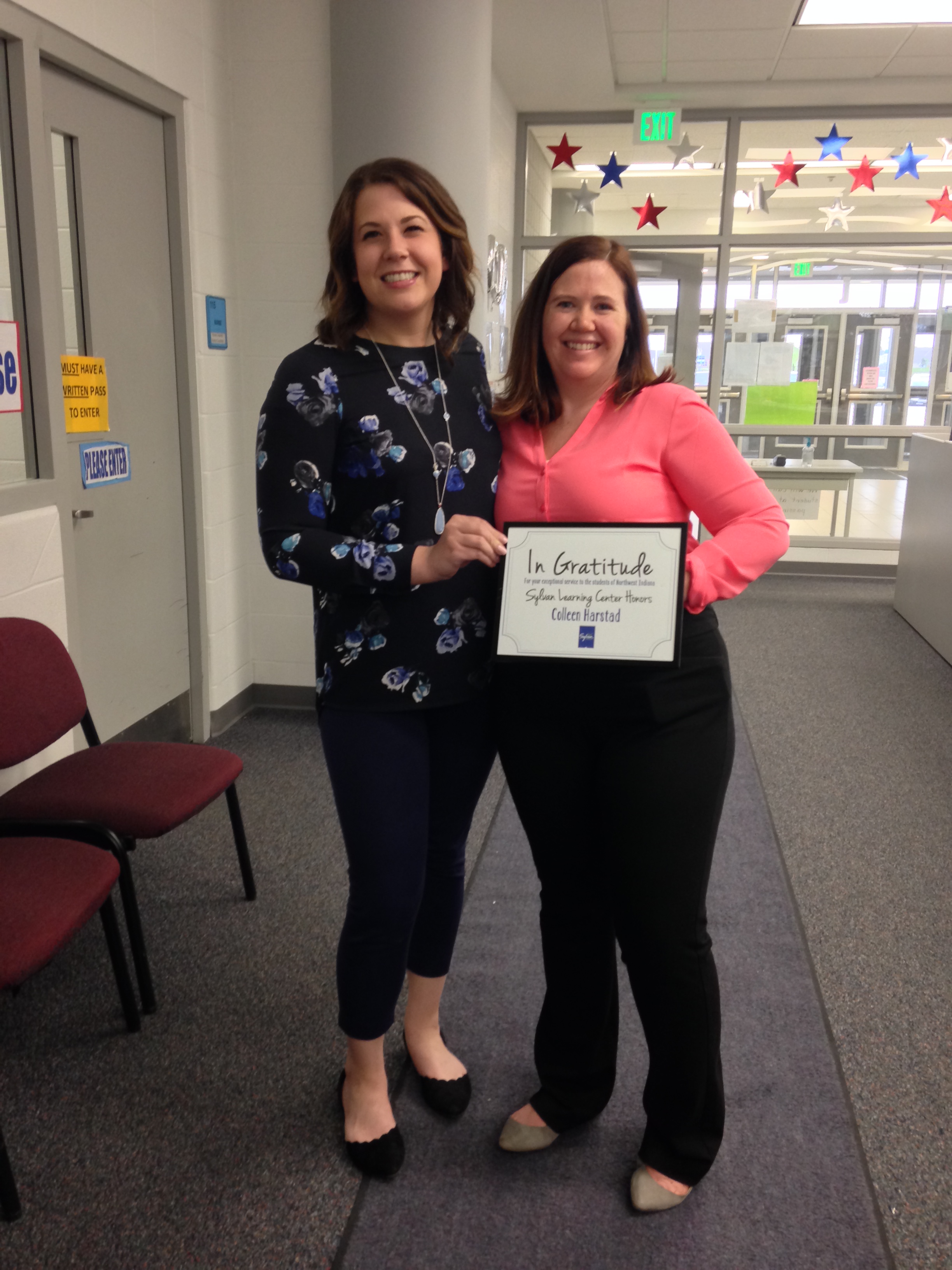 Colleen Harstad, 6th and 7th grade math teacher at Clark (pictured on the right), received an Excellence in Teaching Award from Sylvan Learning Center during Teacher Appreciation Week.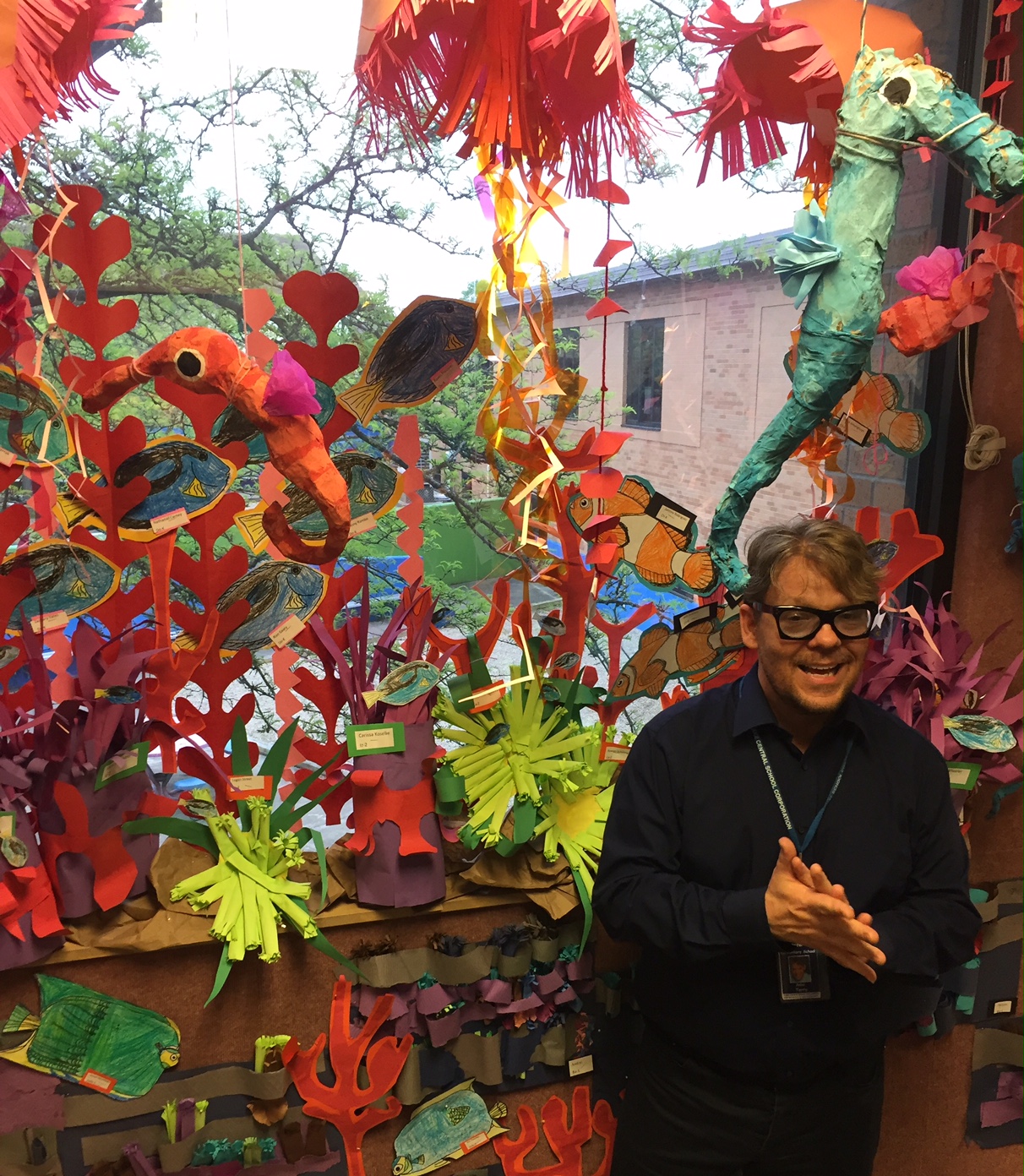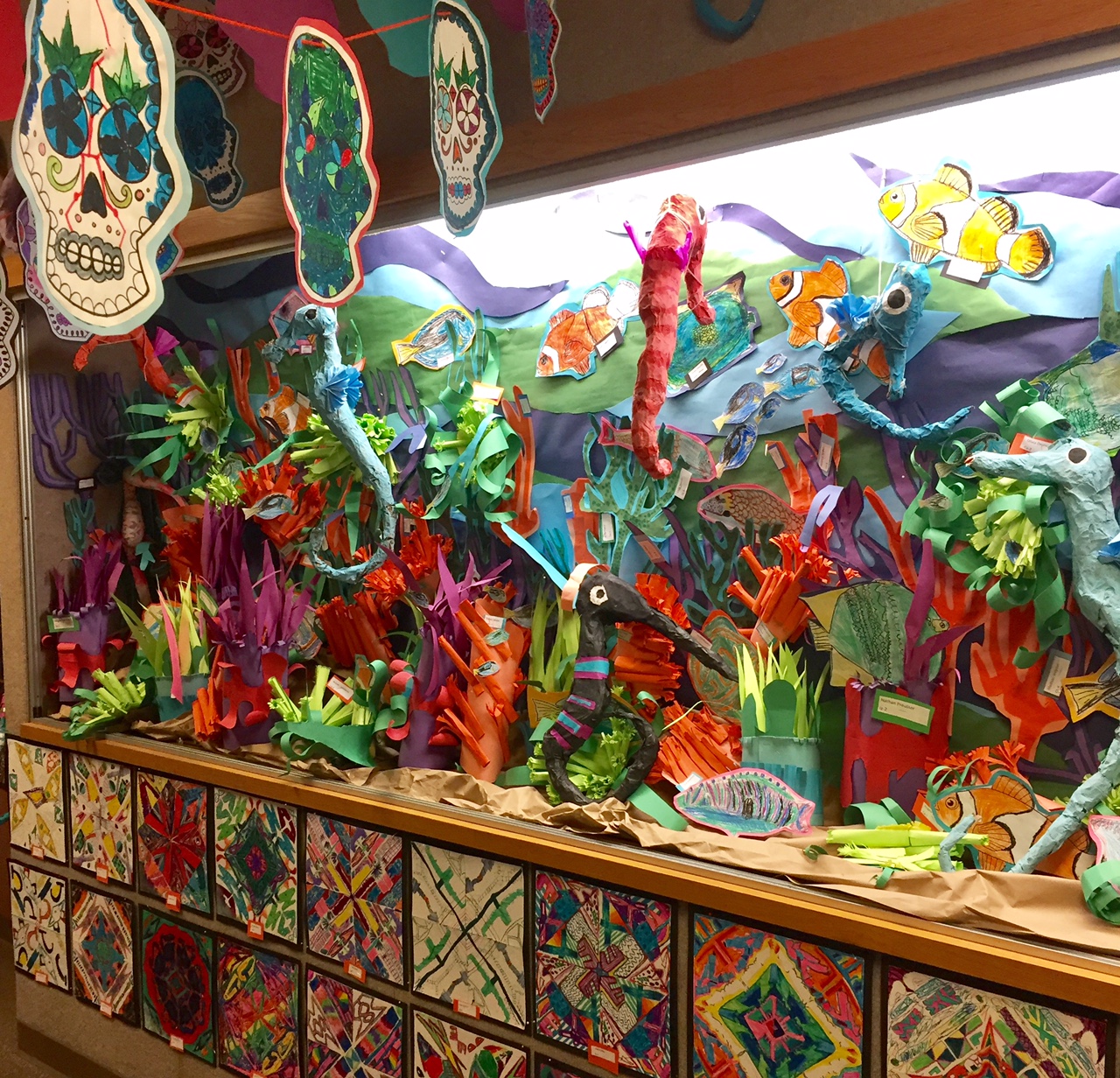 Peifer art students under the guidance of Mr. Terry dazzled their school community at Fine Arts Night on April 27th.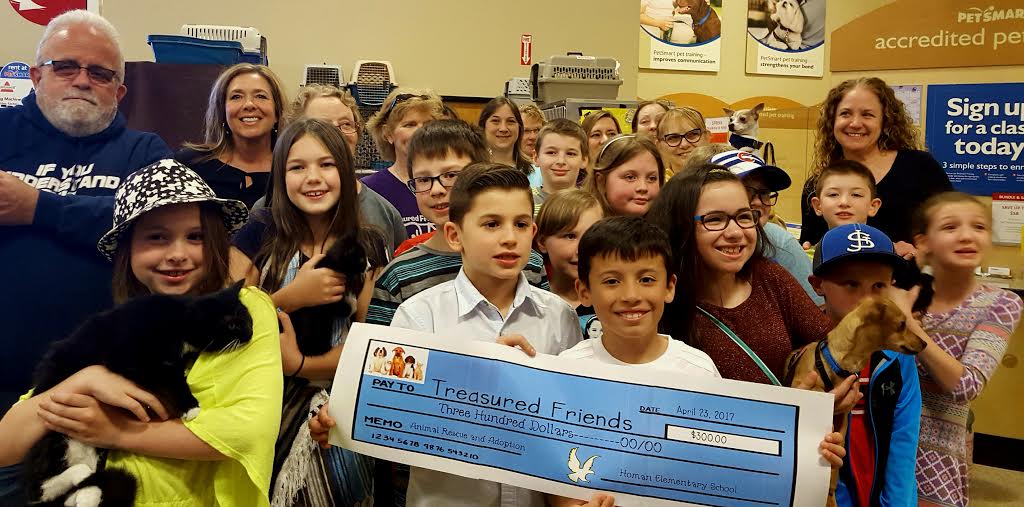 This past Sunday, Homan's student council met at the Schererville PetSmart and donated $300 to the Treasured Friends Animal Rescue. Student Council sponsored a fundraiser raffle in February in which we raffled off 5 extremely large stuffed animals just in time for Valentine's Day!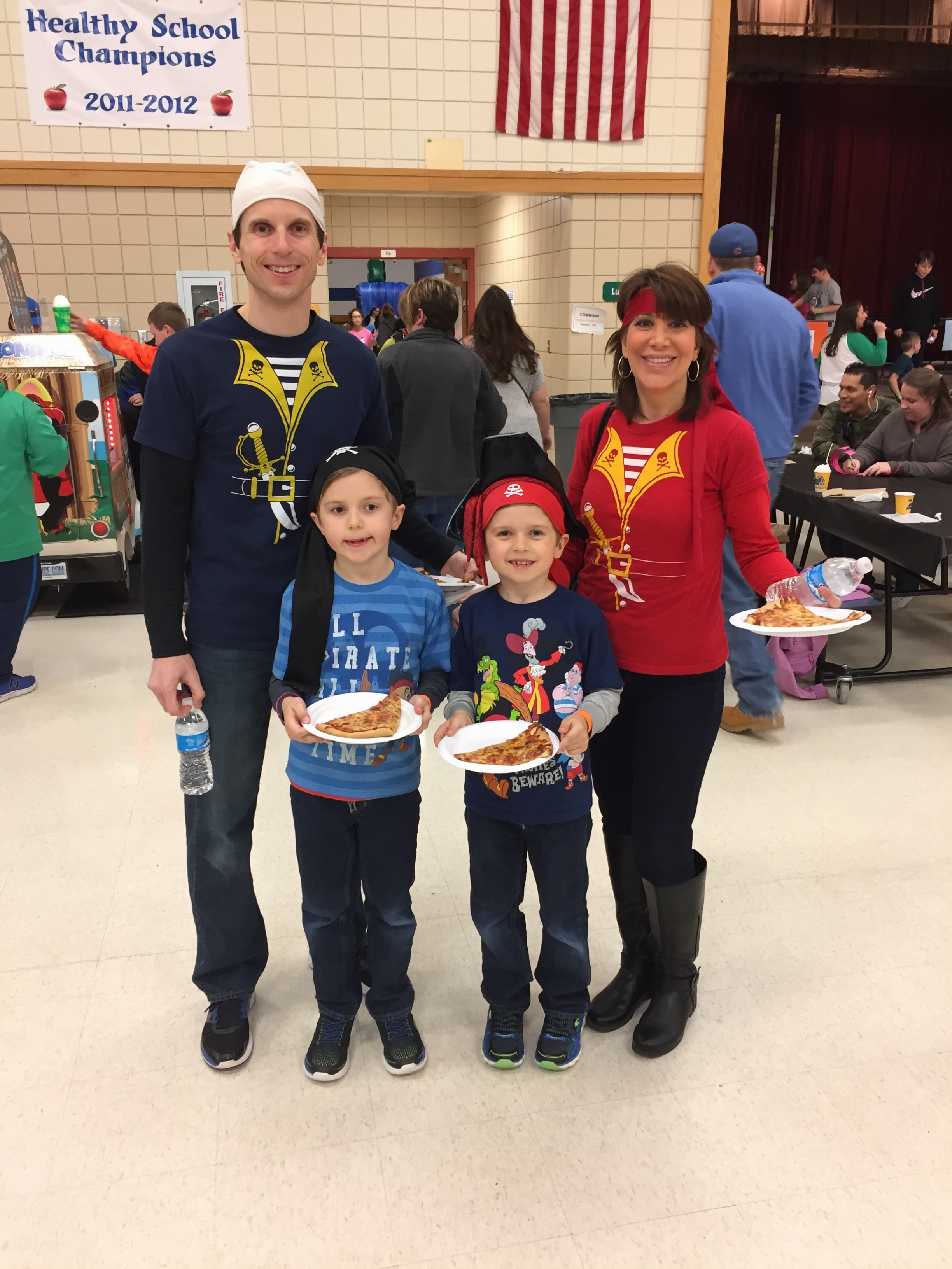 The Szafasz family got into the spirit for Peifer's Pirate Palooza Fun Fair!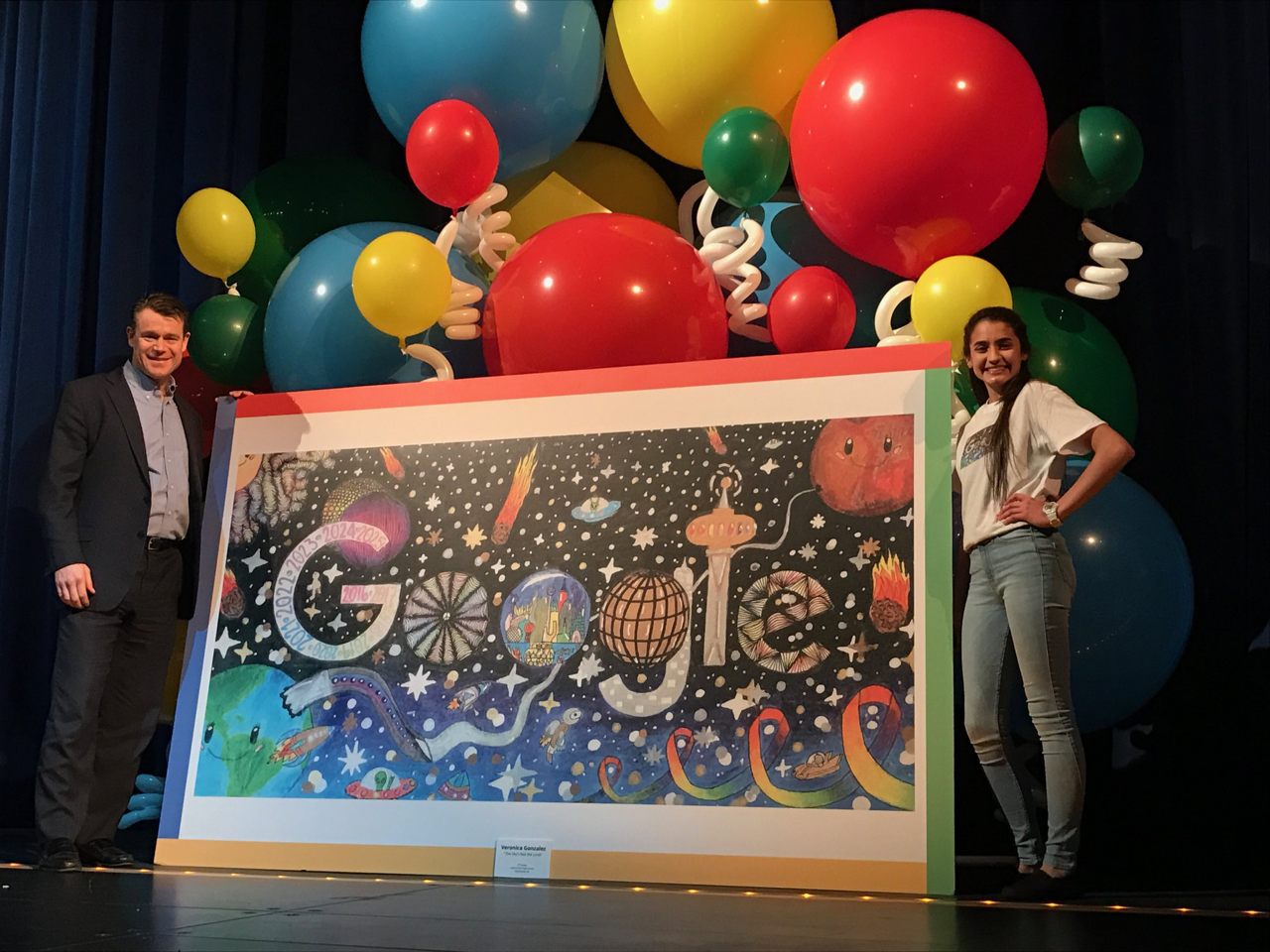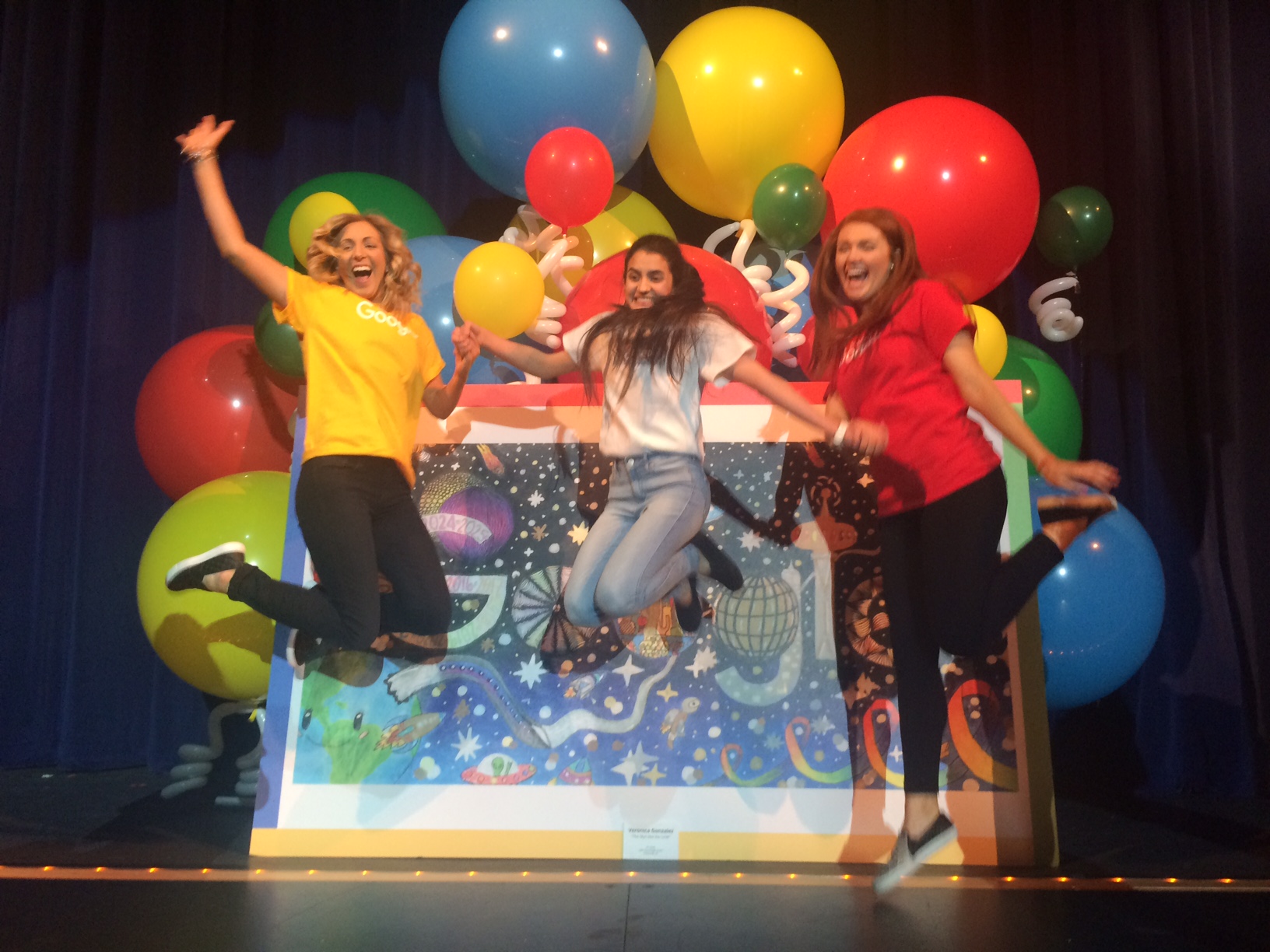 Veronica Gonzalez Gr.9 wins Indiana Doodle4Google contest Design. Pictured with State Senator Todd Young at the Google assembly.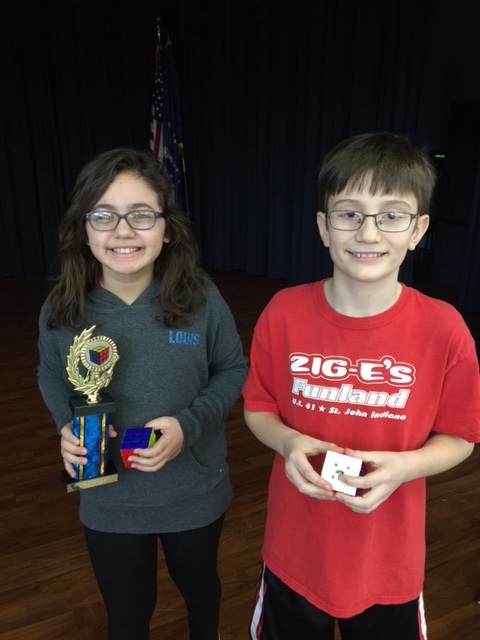 Laisha Pena (left) was the winner of the 5th grade Rubik's Cube Challenge. Runner up was Hunter Carroll (right).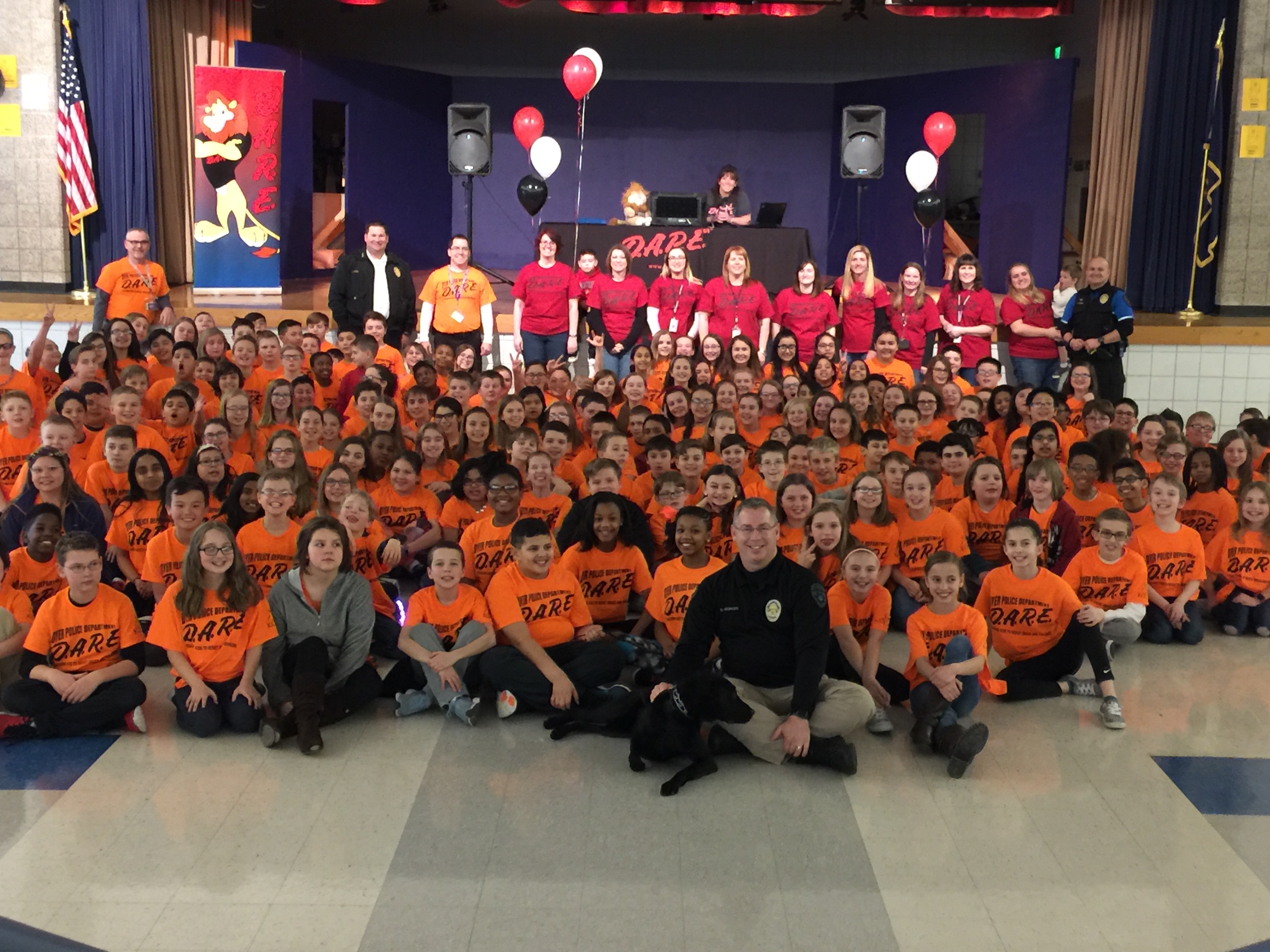 Thanks to Officer Kissinger and the Dyer Police Dept. for their continued support of the Dyer schools!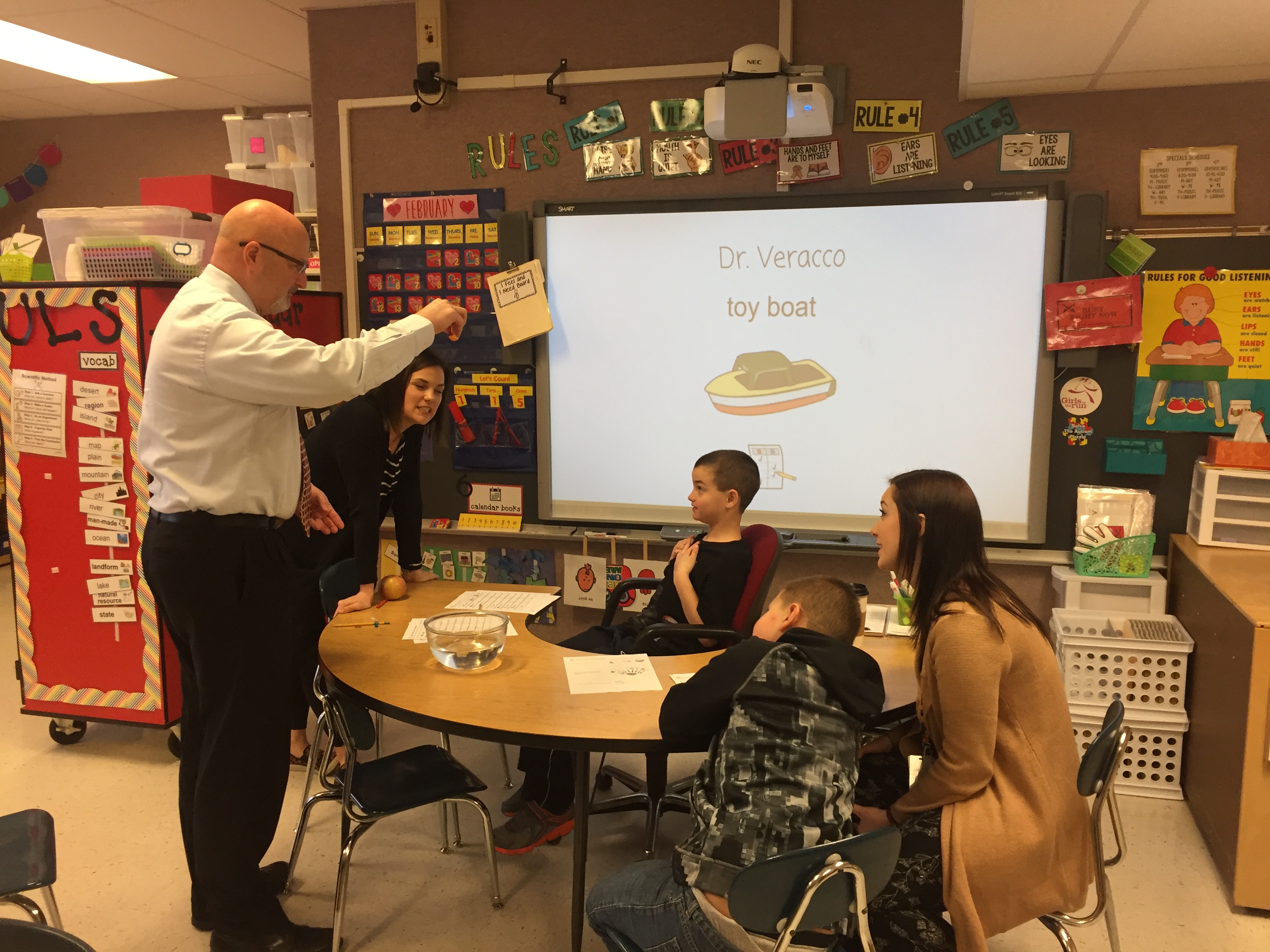 Dr. Veracco performs a science experiment with students at Homan Elementary School.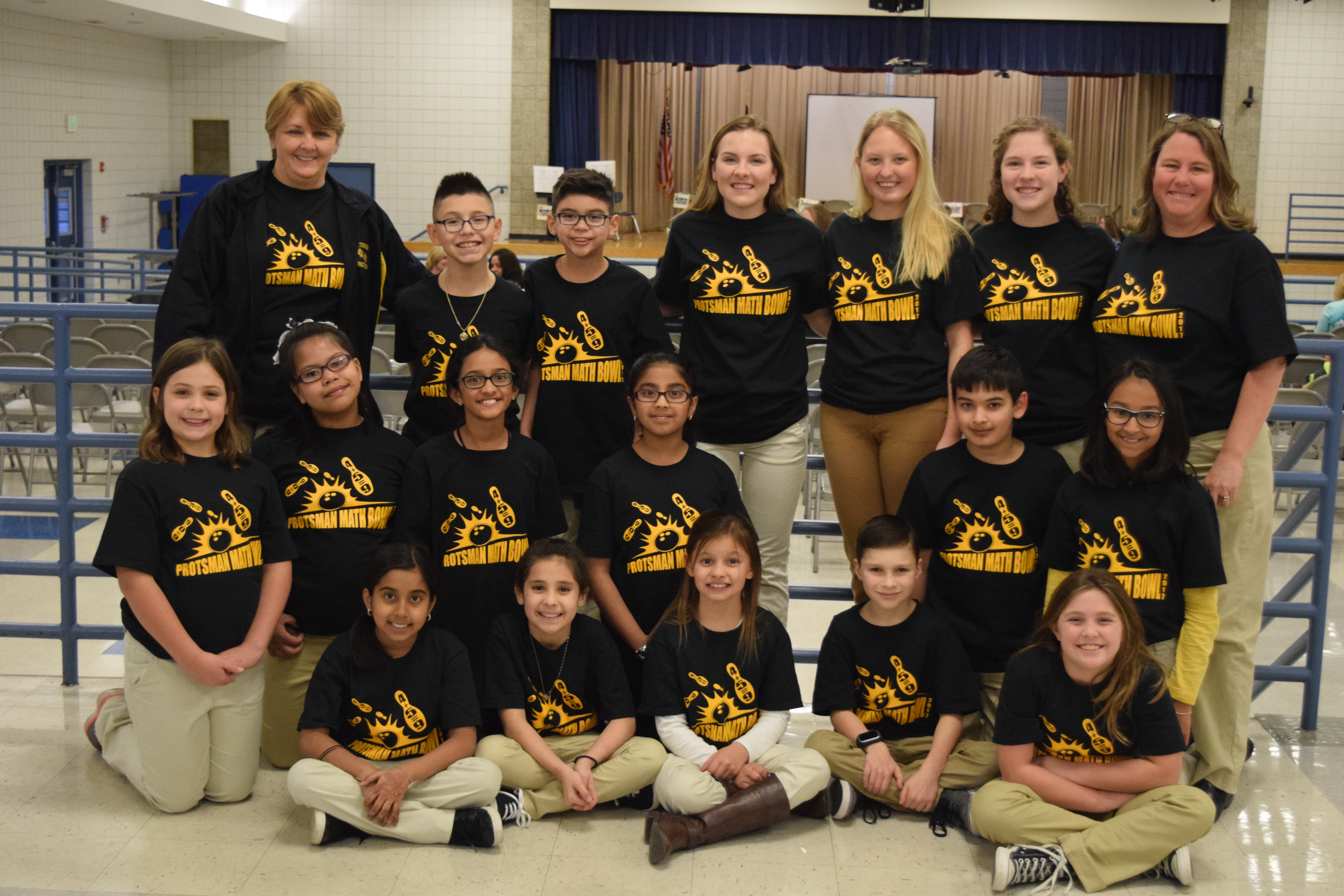 Protsman Math Bowl Team - 14th in the state!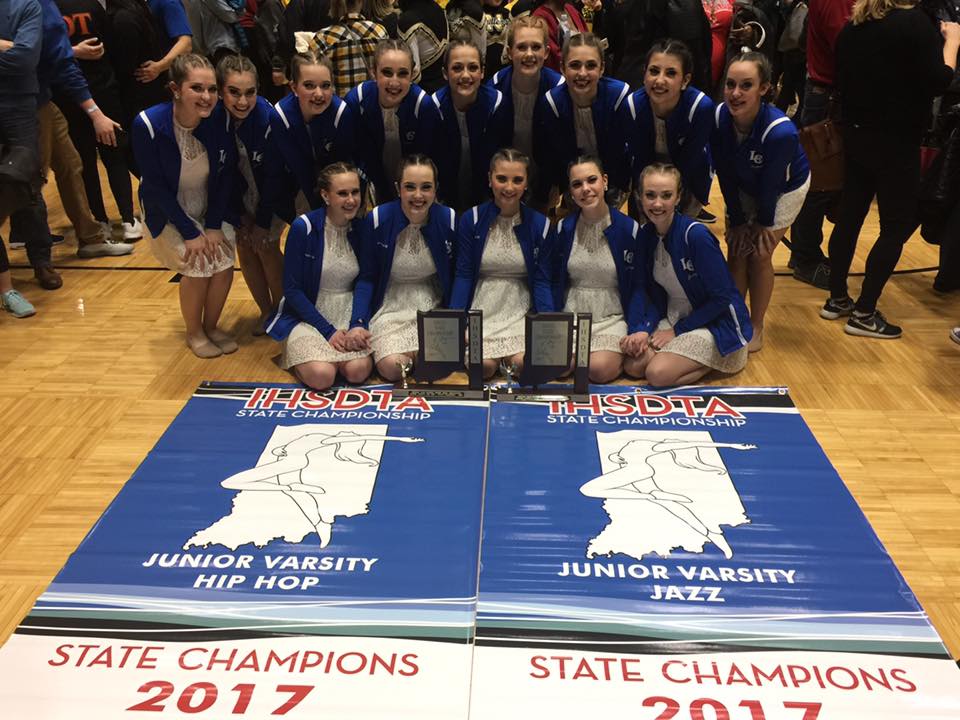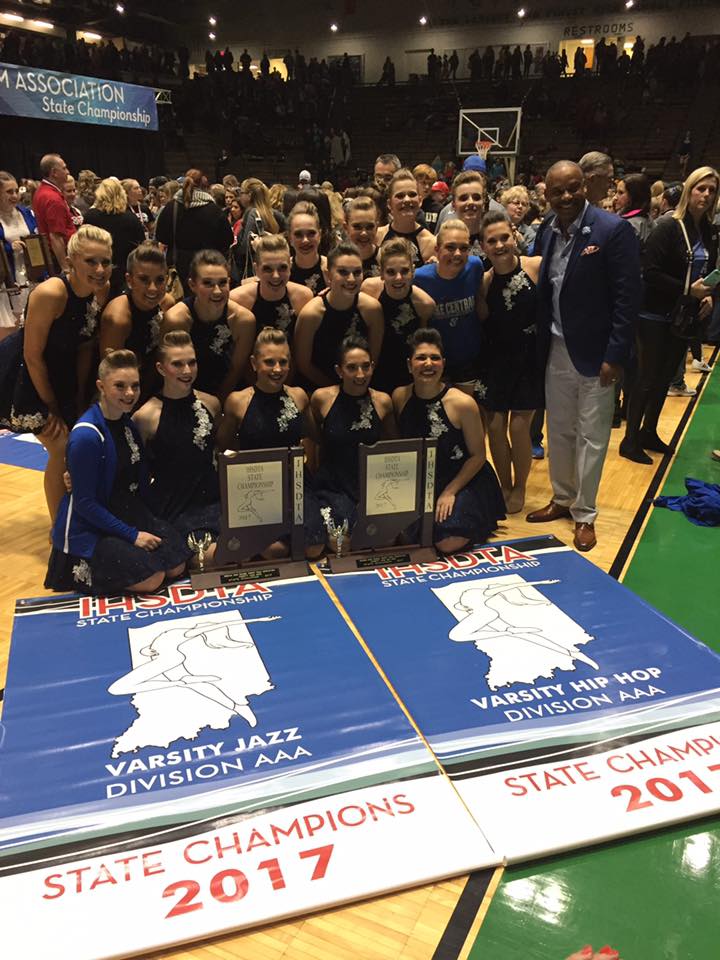 Centralettes competed at State Competition in New Castle, IN and for the 23rd consecutive year, won the State Championship! Above : JV (1st in Hip Hop and 1st in Jazz) Right : Varsity (1st in Hip Hop and 1st in Jazz)