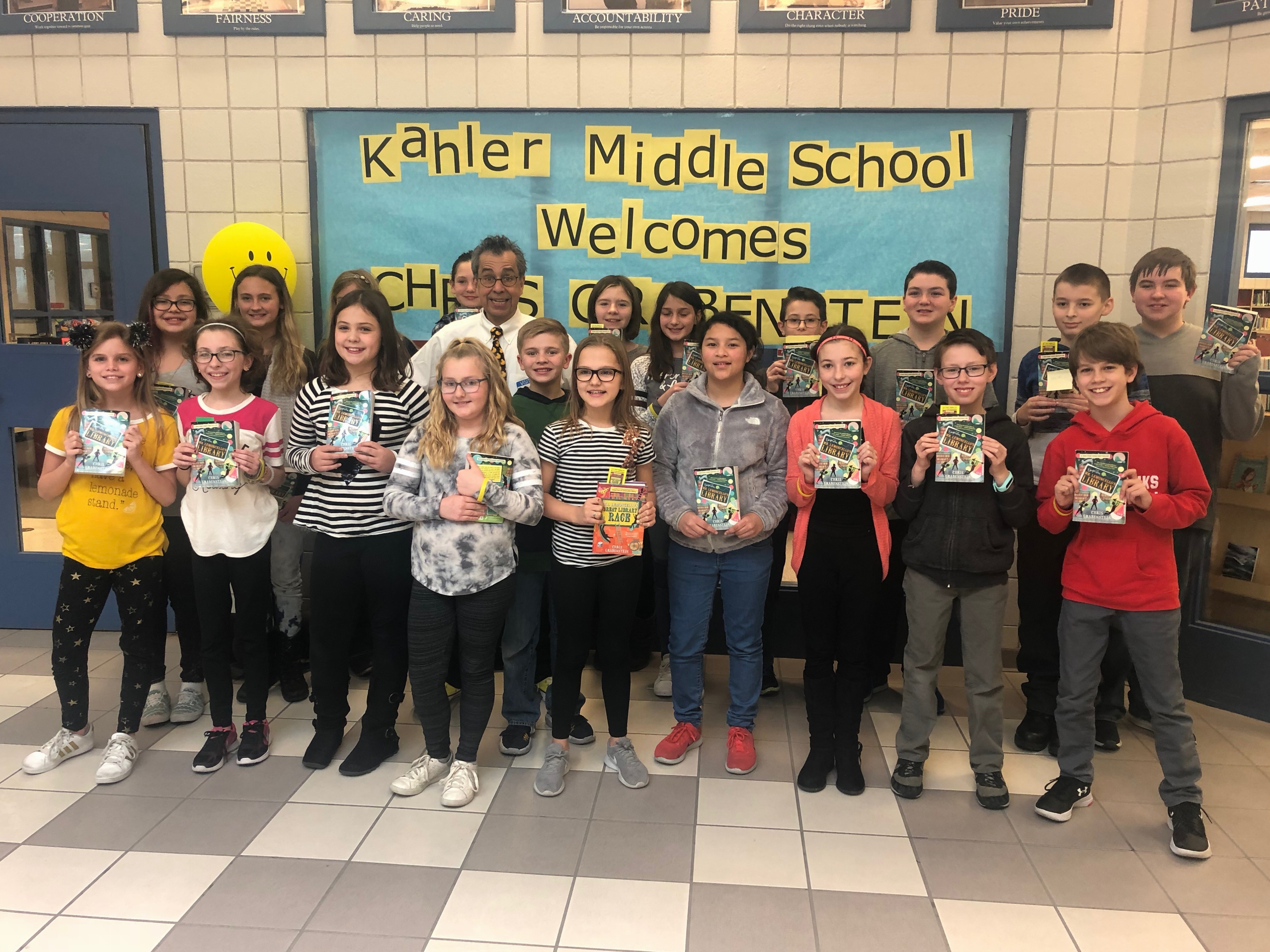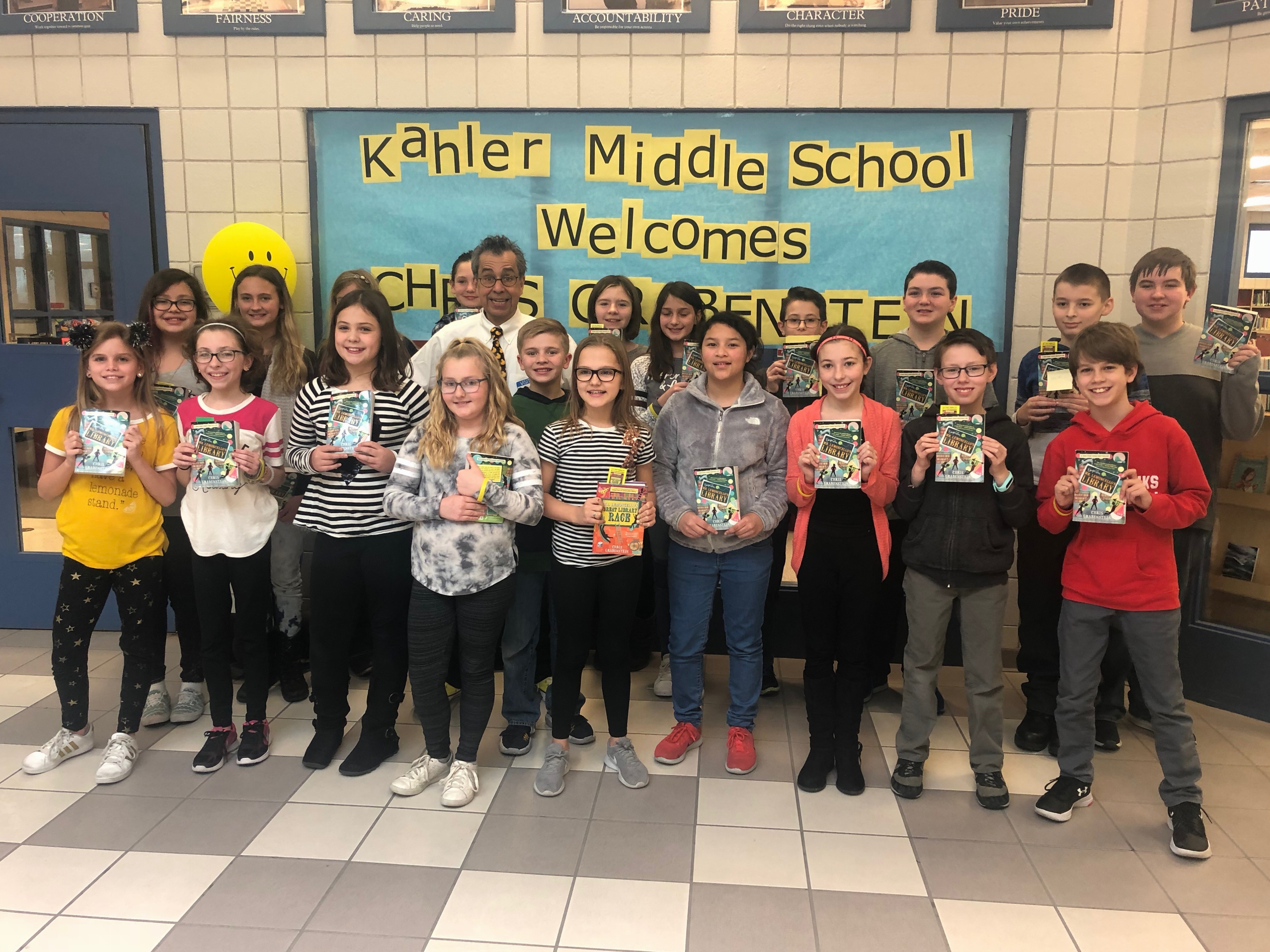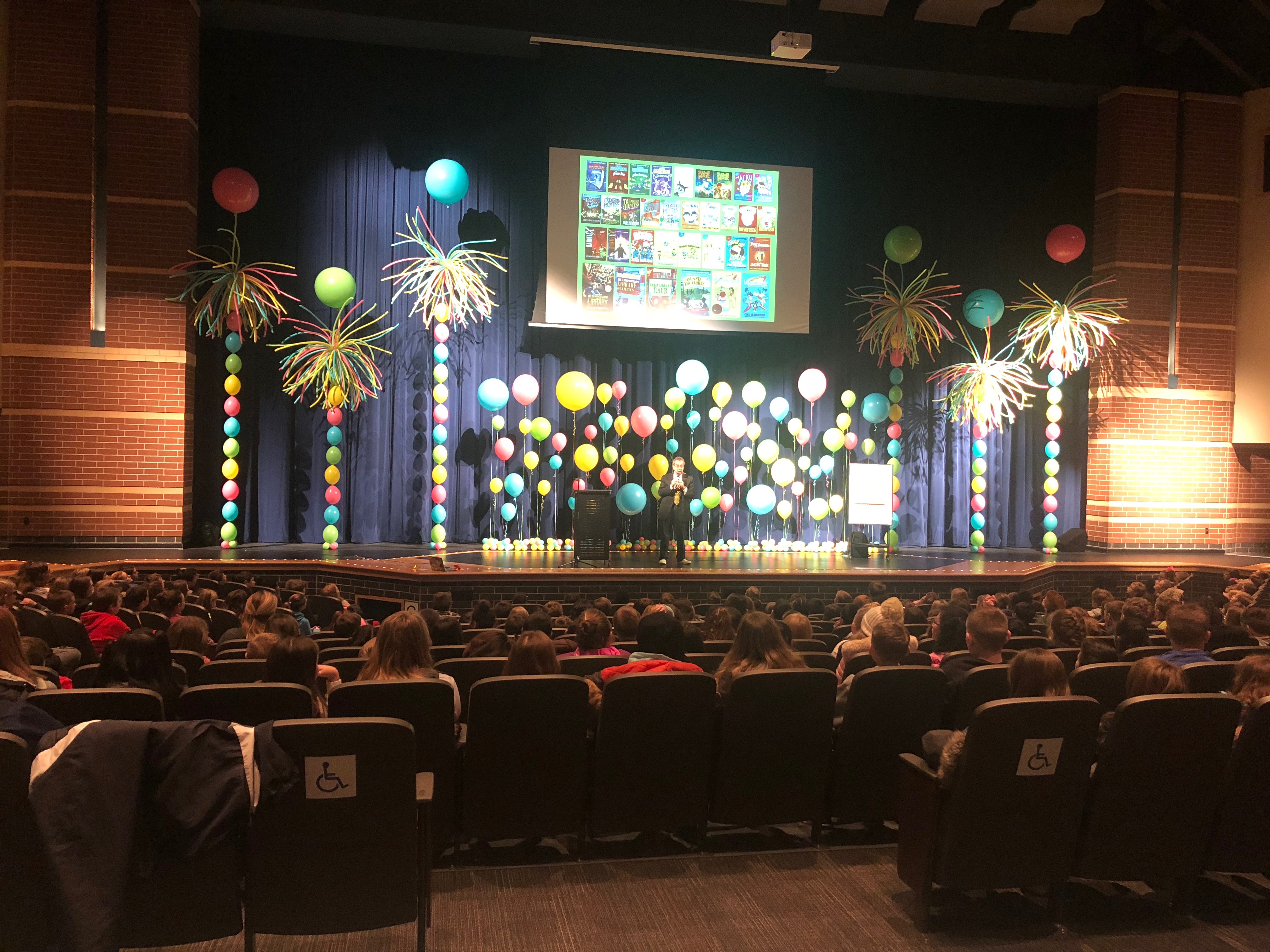 The 5th grades across all three middle schools participated in a book study - Escape From Mr. Lemoncello's Library by Chris Grabenstein. It culminated in a trip to the high school on Thursday, December 14th to hear the author. The author then came back to Kahler to work with 20 5th grade students on a writing lesson.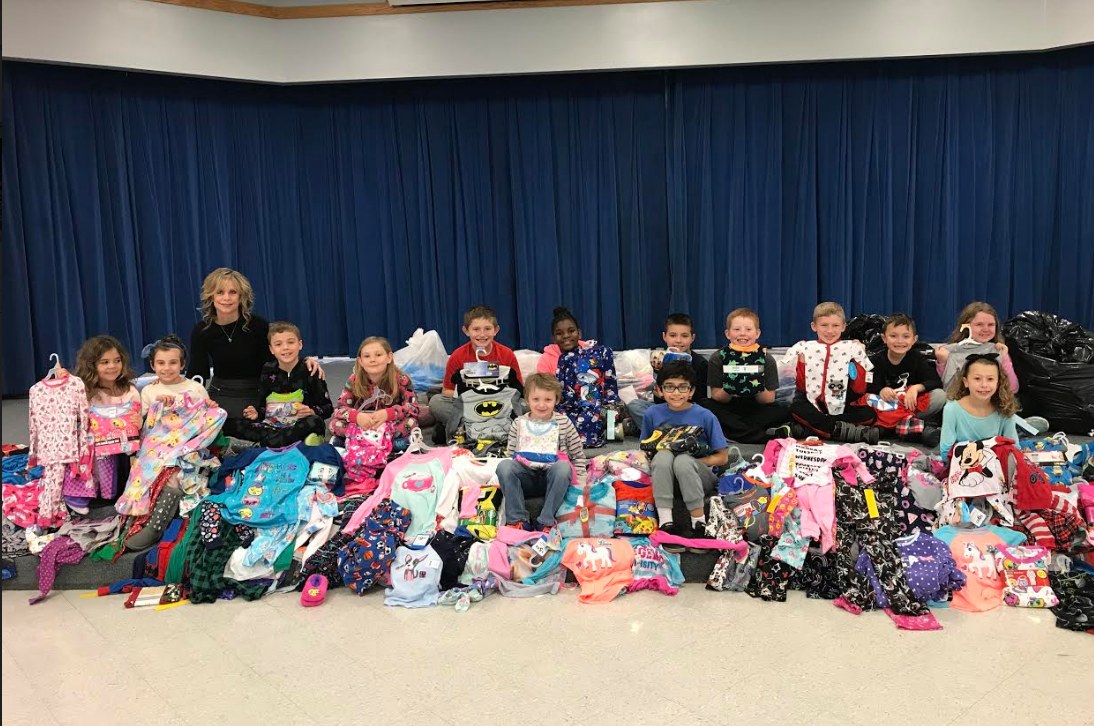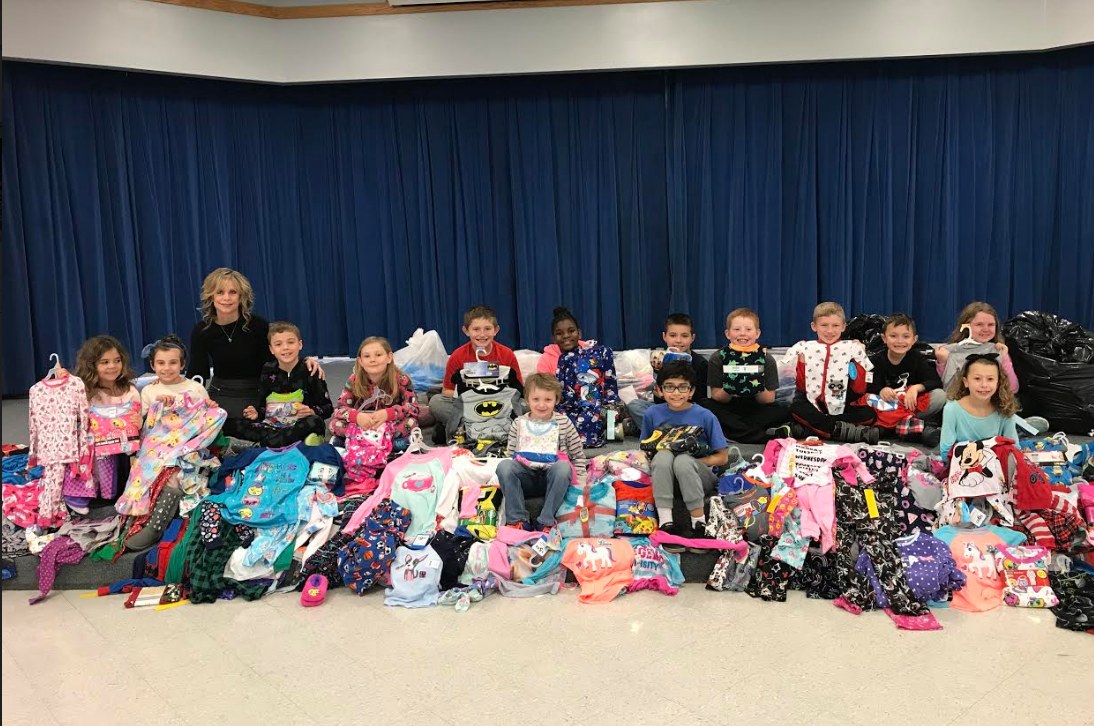 Homan collected 348 pairs of pajamas for the Scholastic Reading Club Bedtime Story Pajama Drive.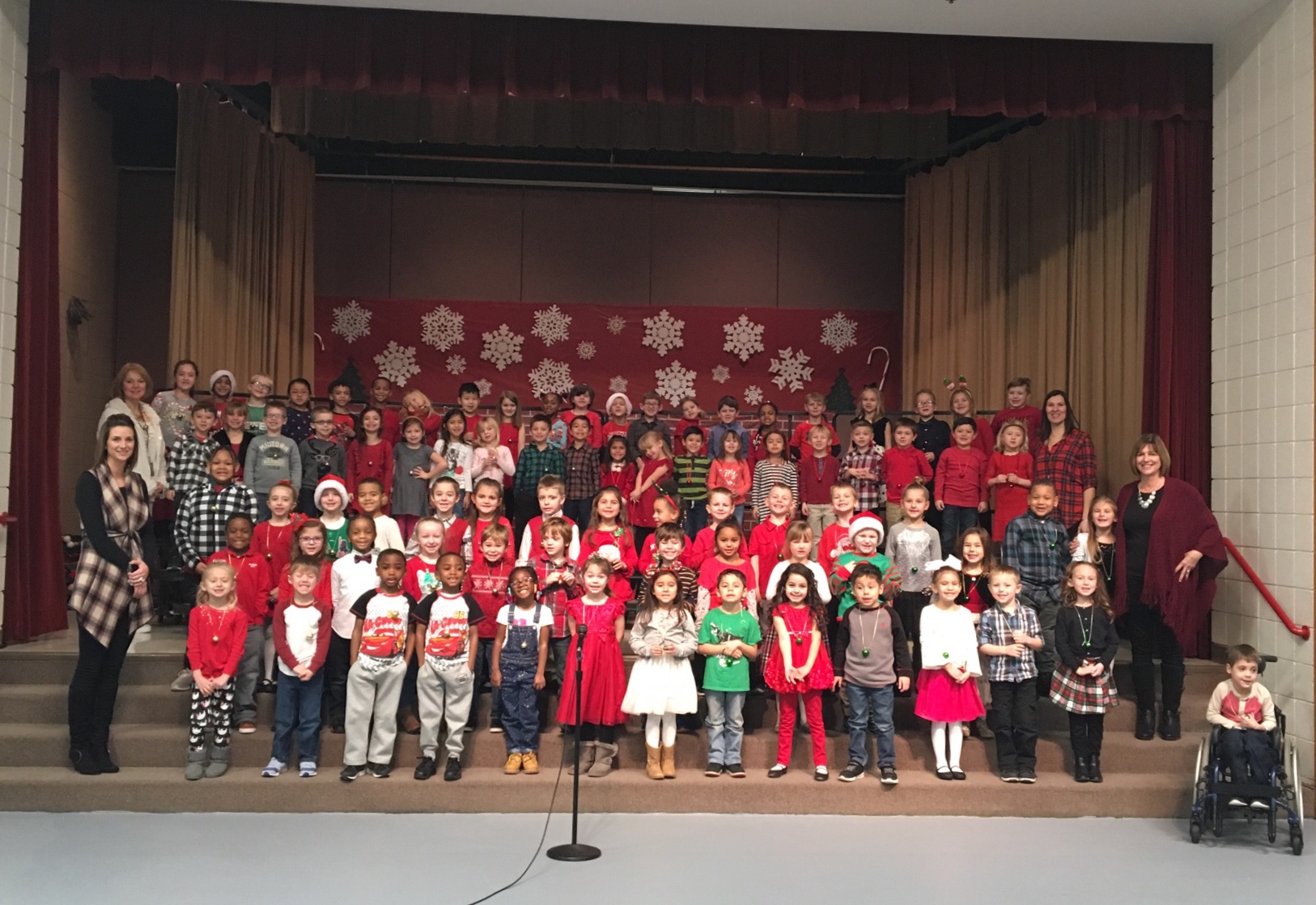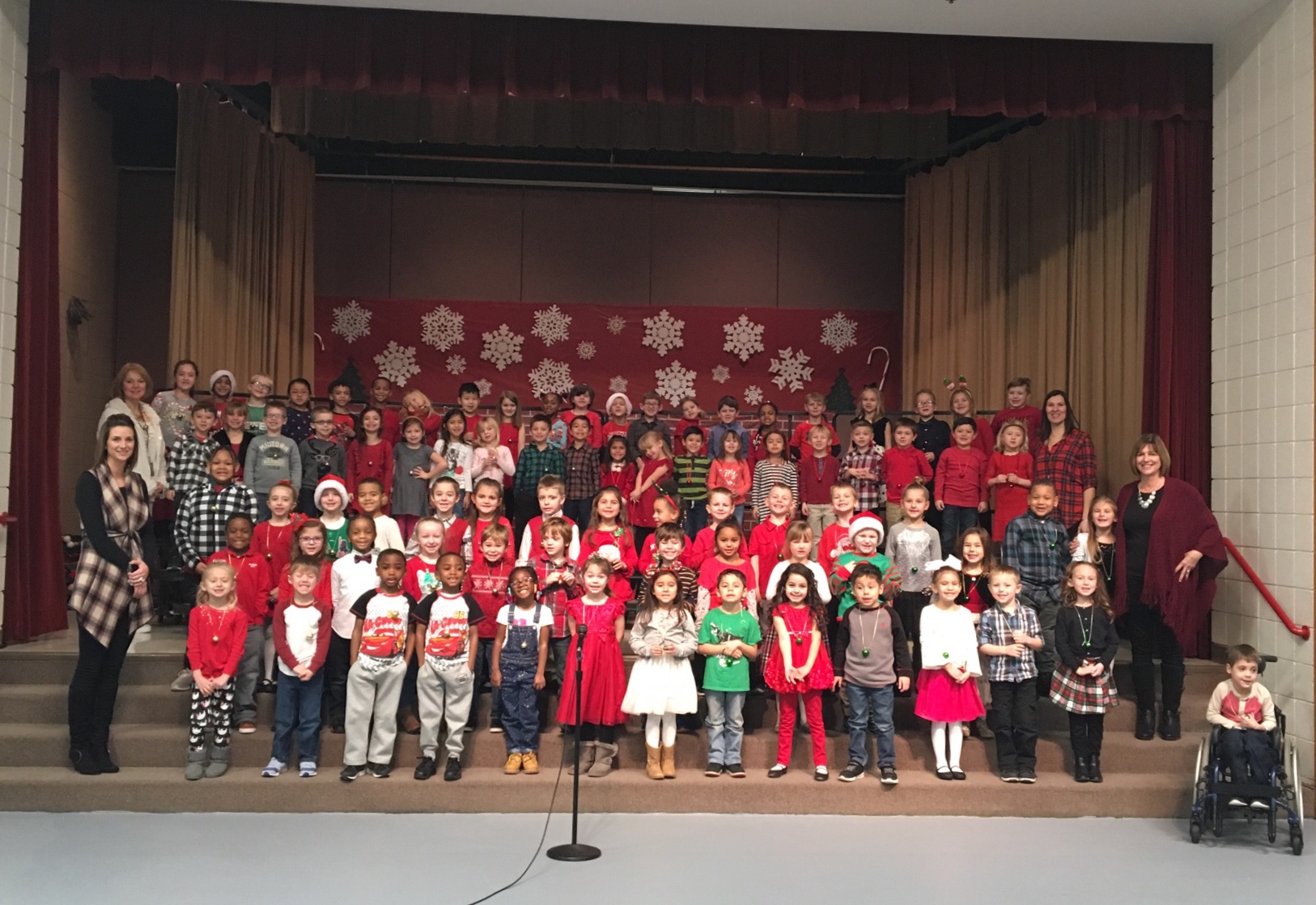 Peifer's Kindergarten classes pose for a picture before their Holiday presentation in front of a packed house!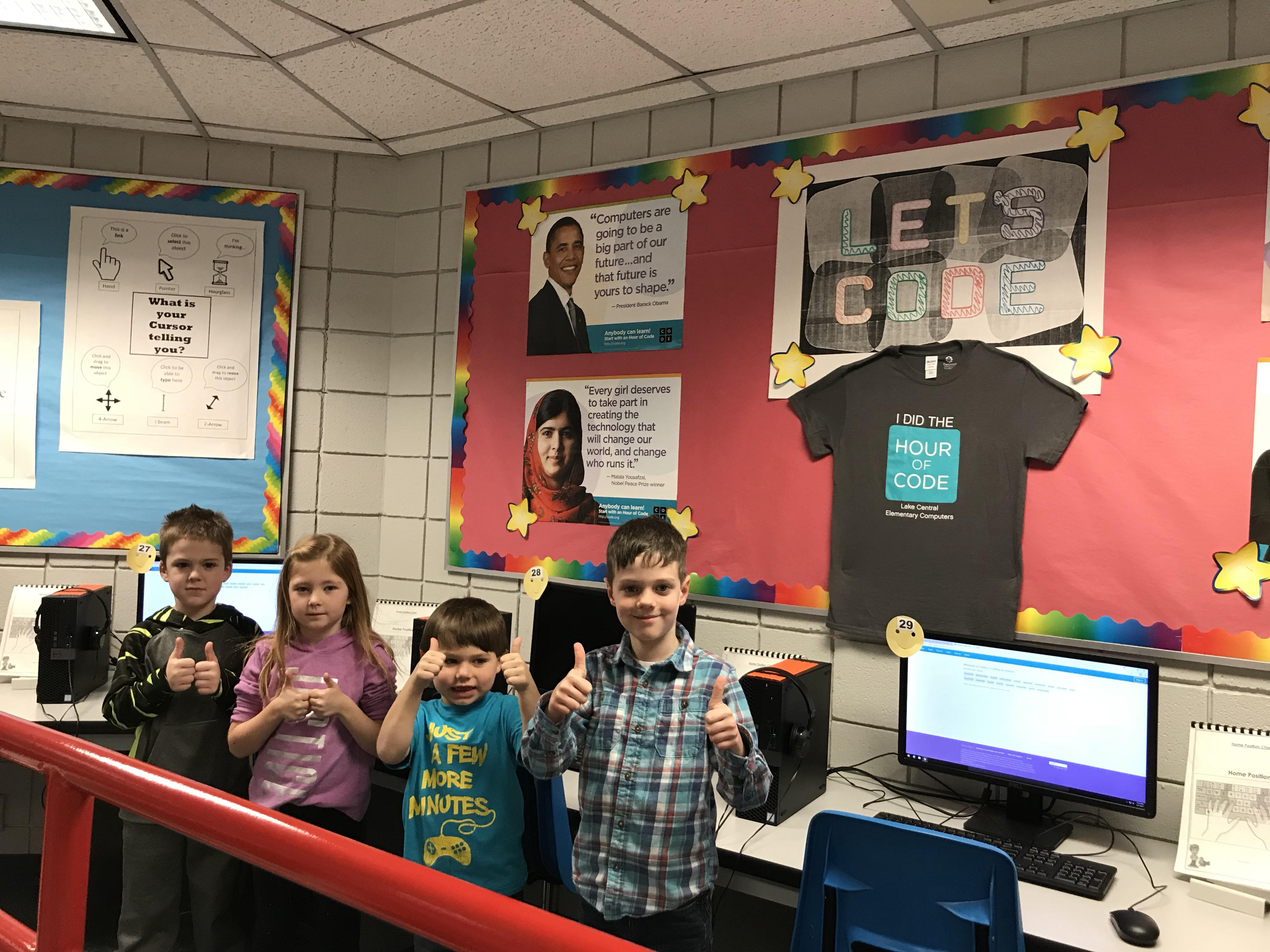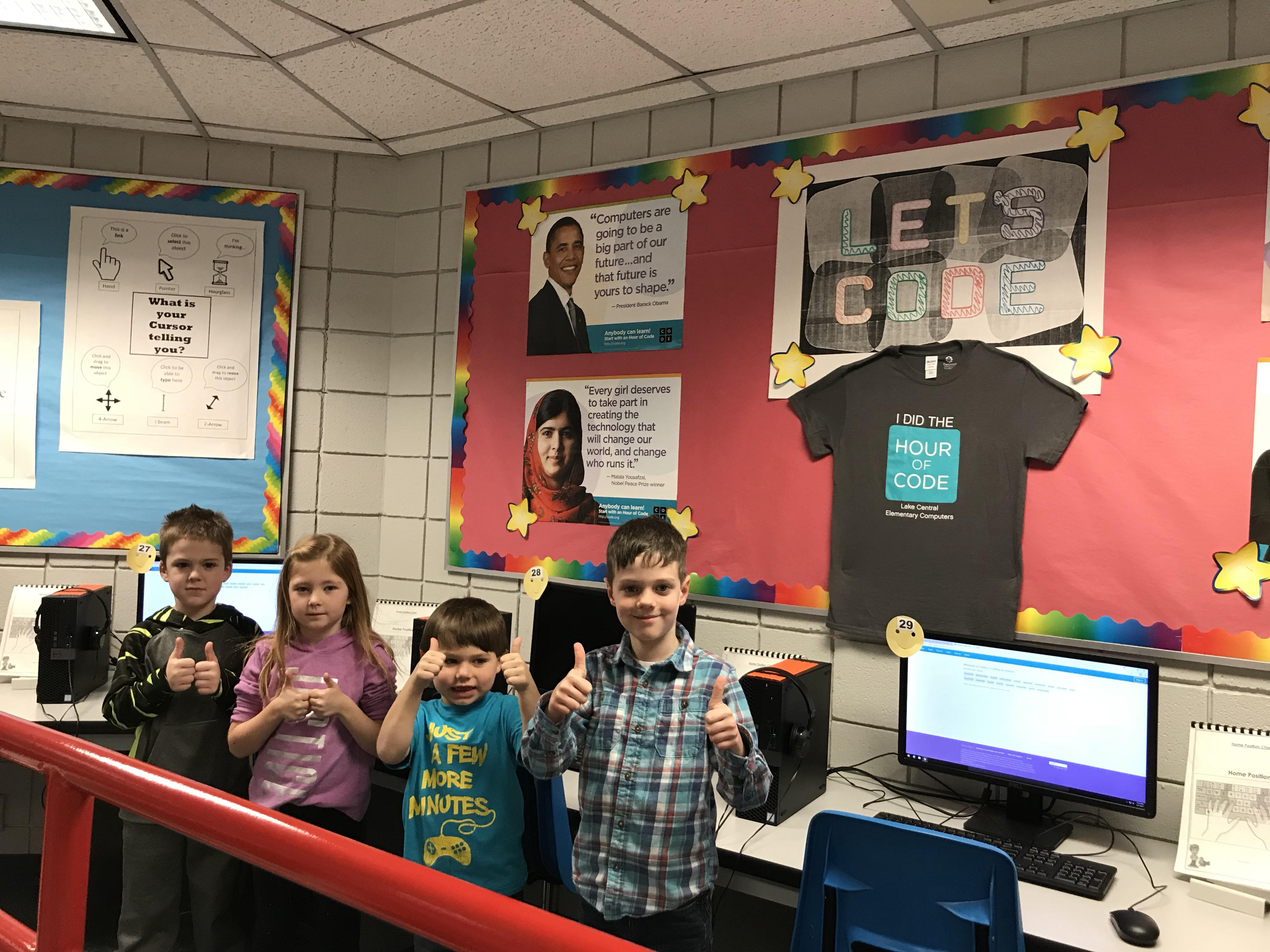 Kindergarten students at Bibich participate in The Hour of Code during Computer Science Education Week.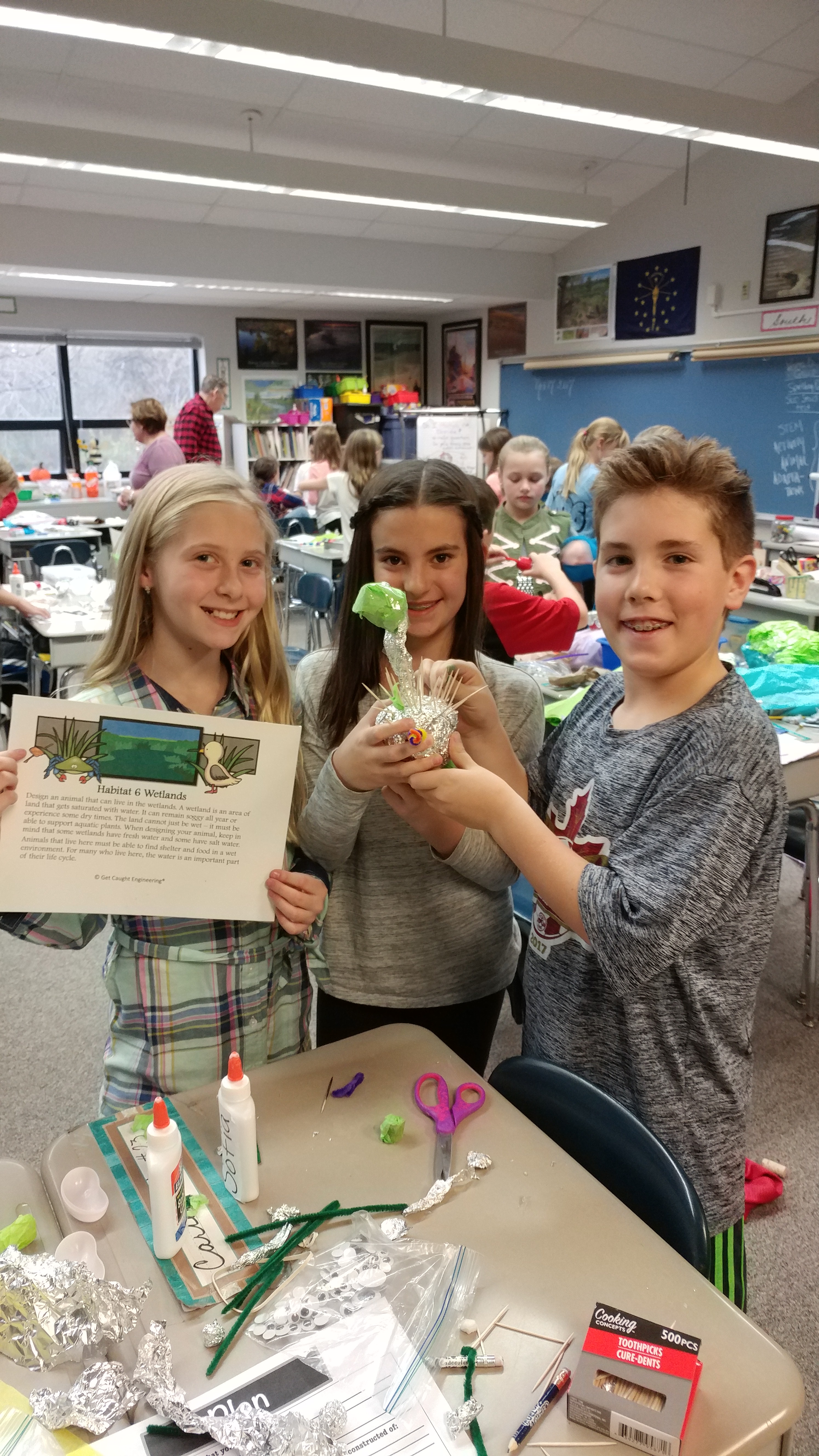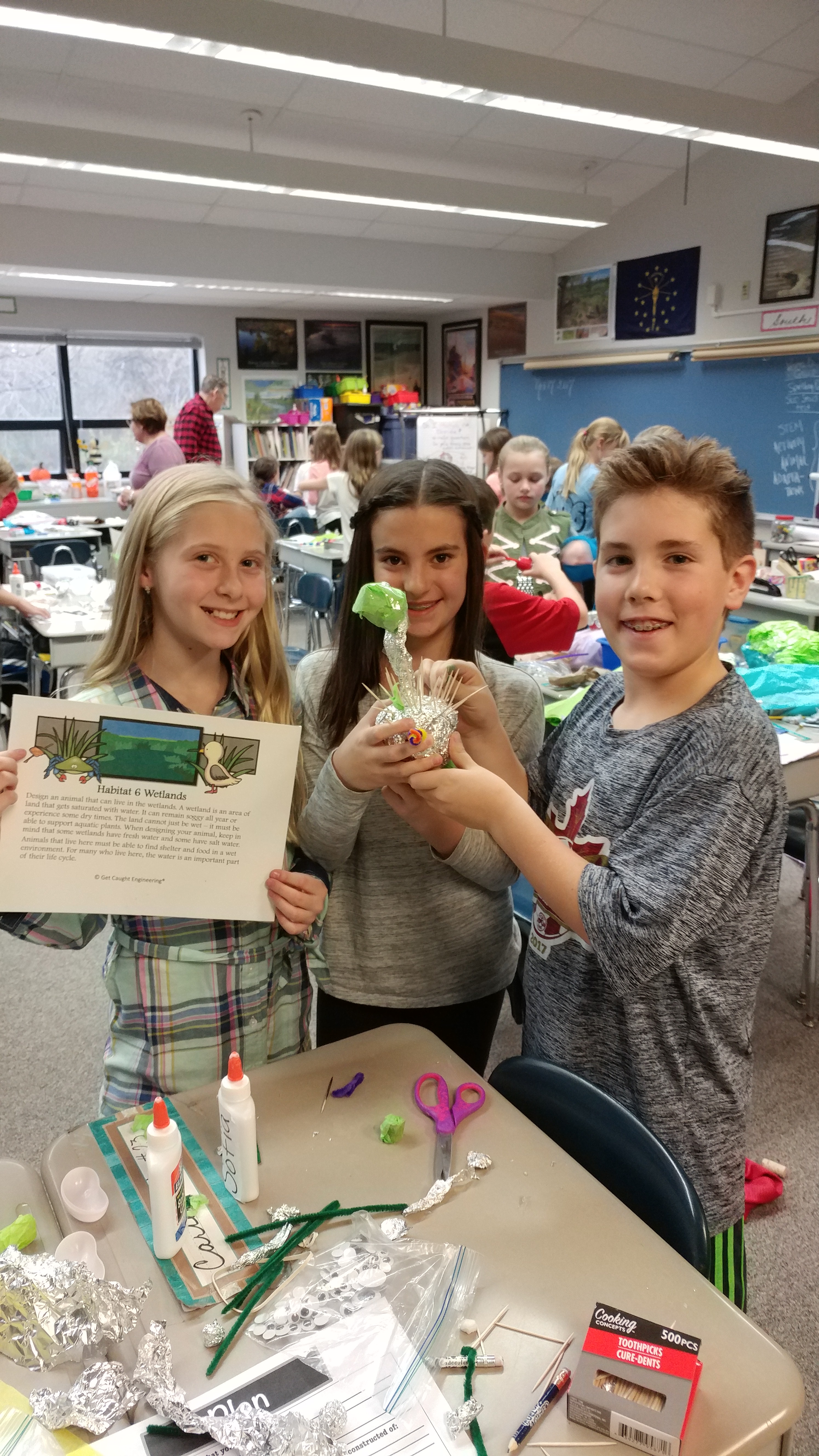 As part of a STEM activity, 4th Grade Kolling students in Mrs. Blush's class show off the animal traits that would be necessary to survive in their given habitat.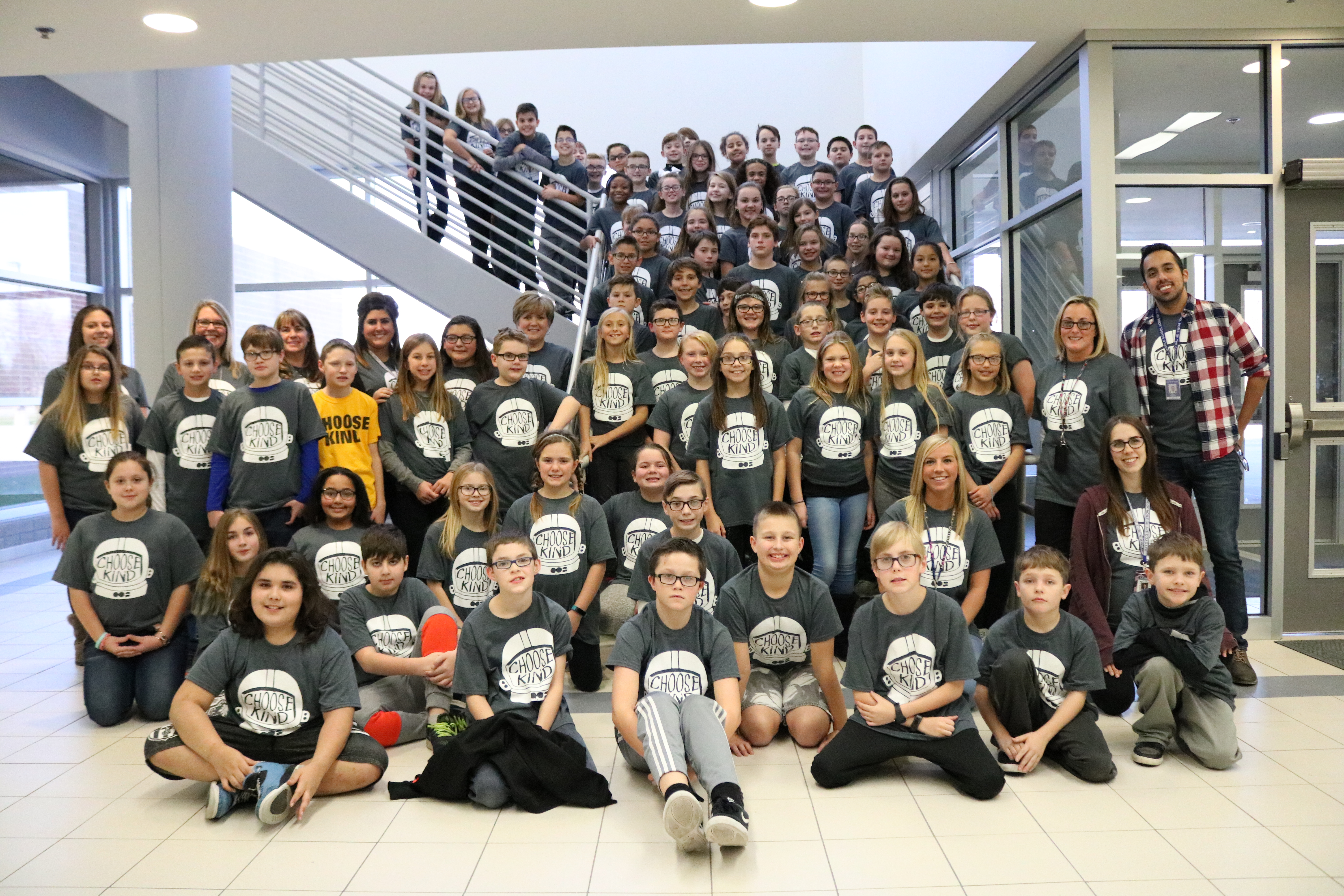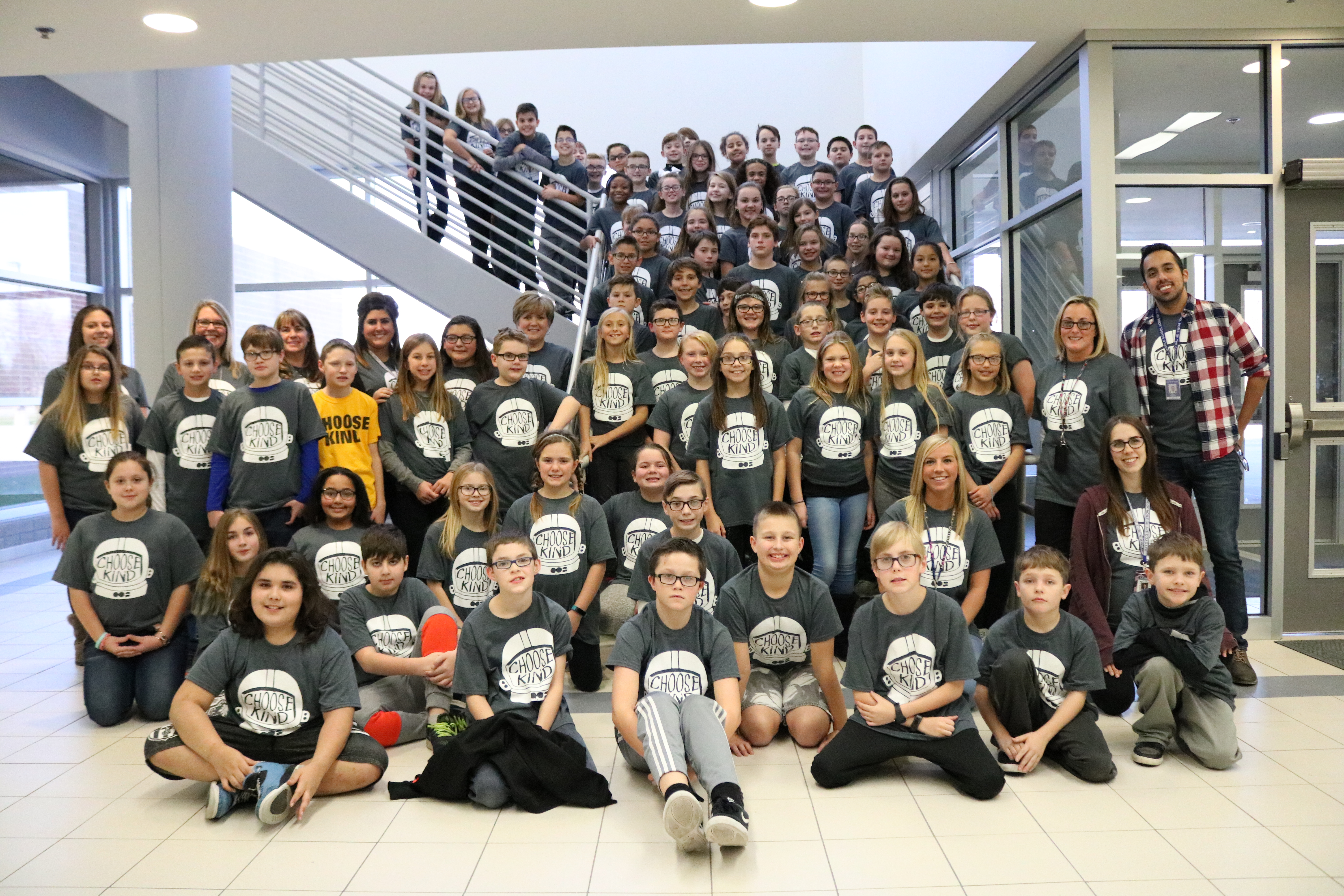 Clark 5th grade students and teachers take a picture at their Wonder movie field trip.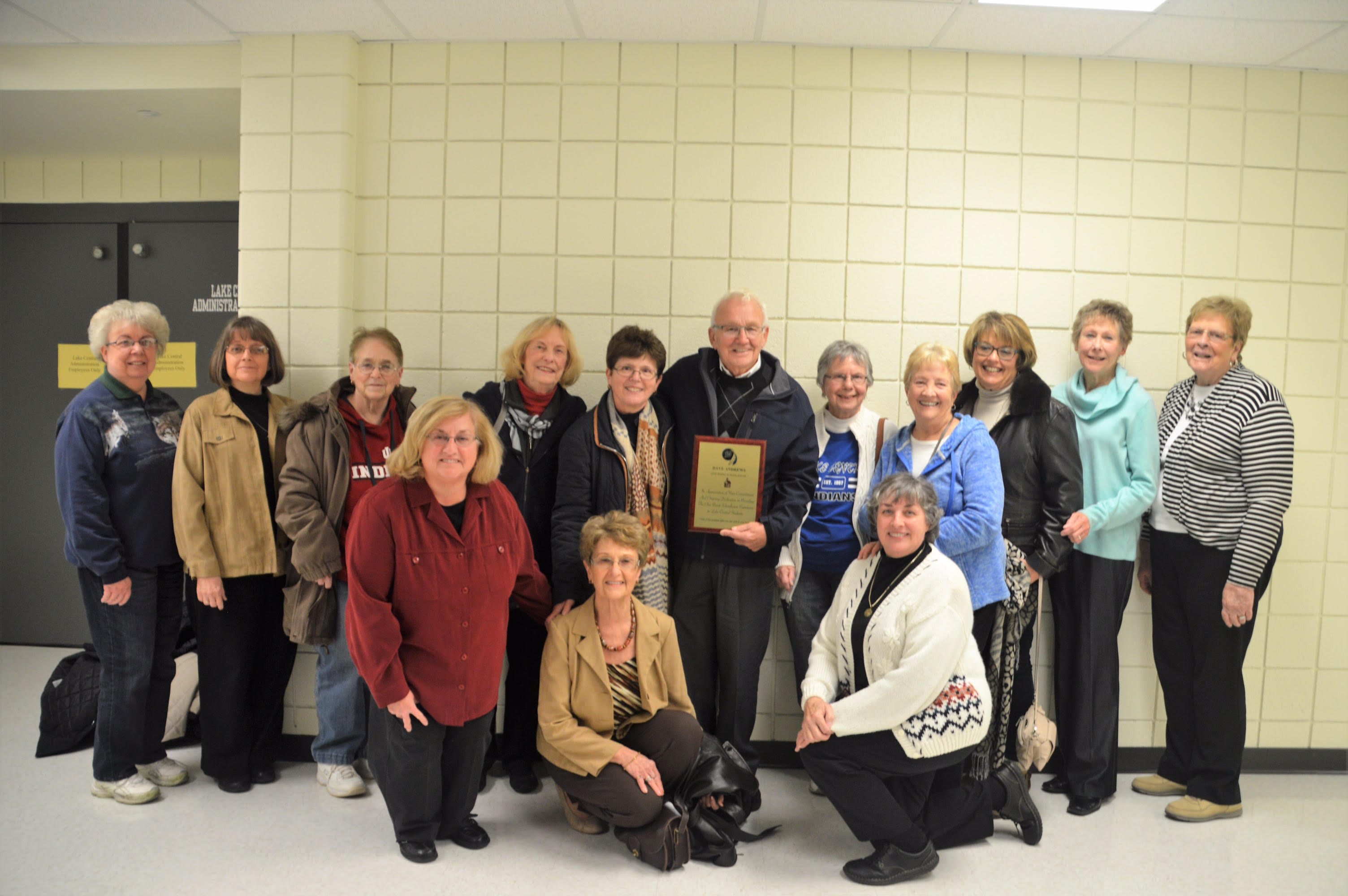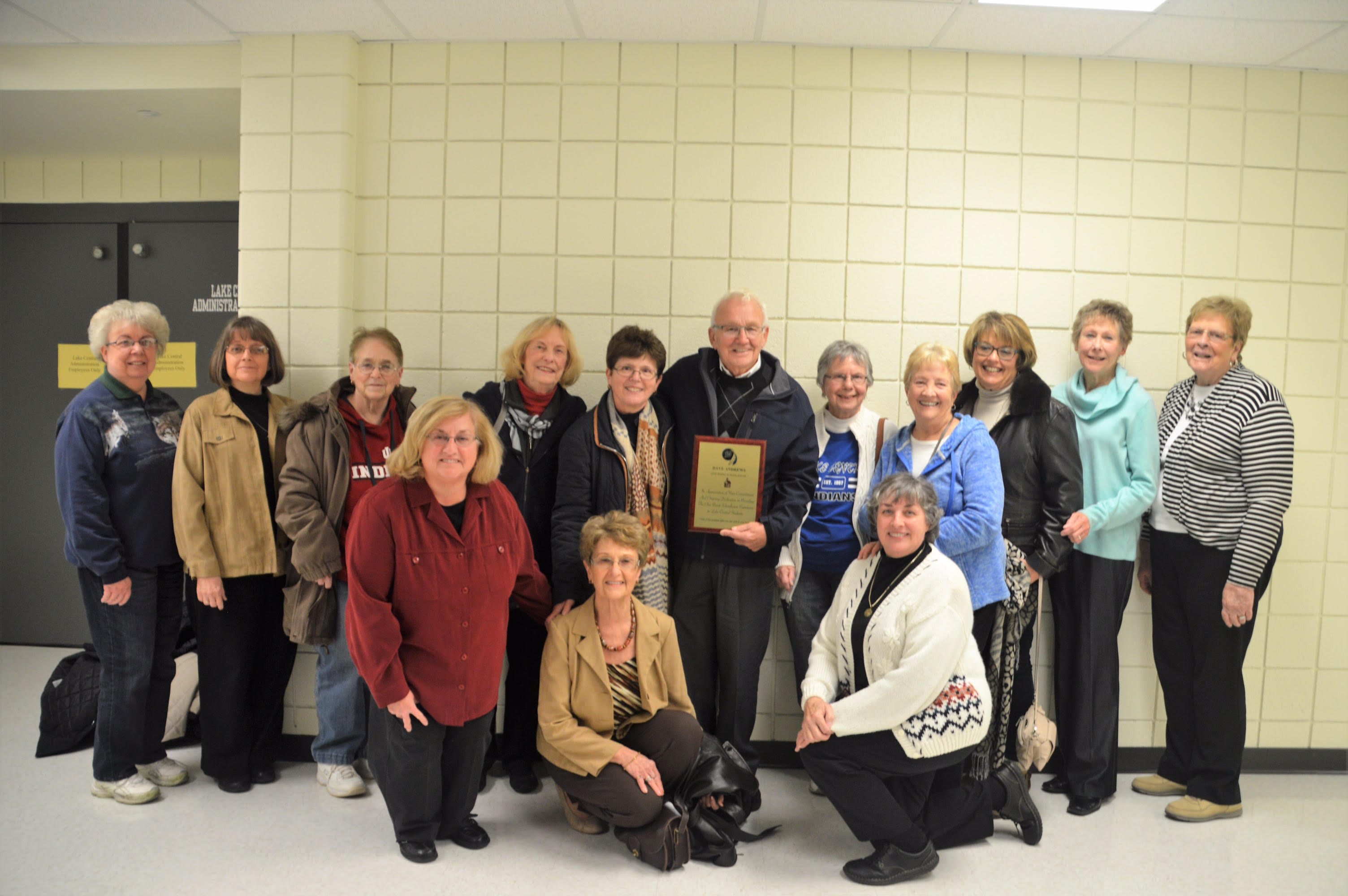 Former Watson principal Dave Andrews is honored for his service at a school board meeting. Mr. Andrews is pictured with the volunteers from the One Room School field trip.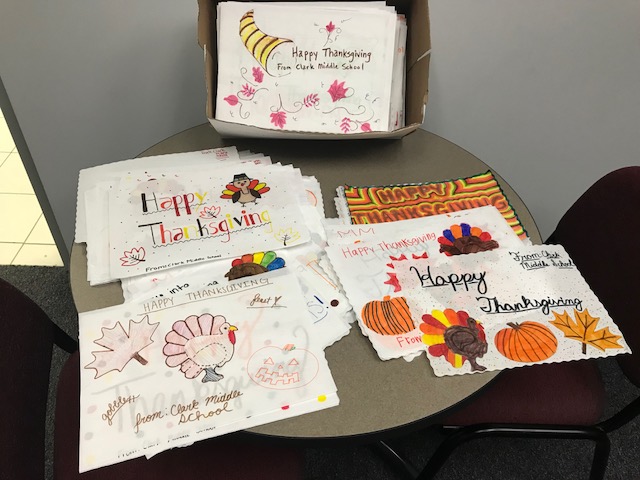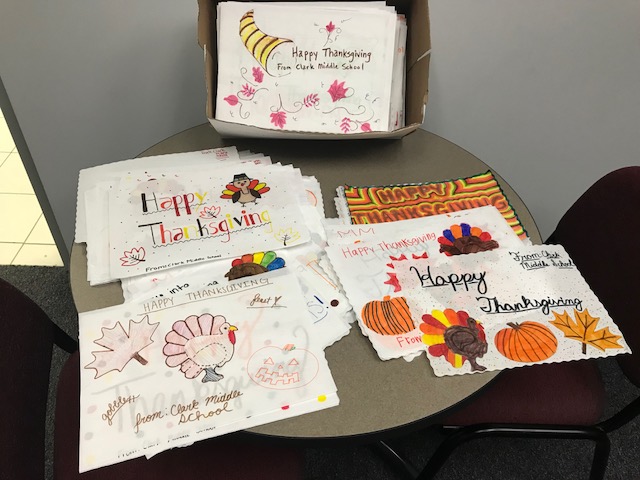 Students from several different Clark MS clubs and groups decorated placemats for several local shelters in the area as part of the school's Character Education initiative.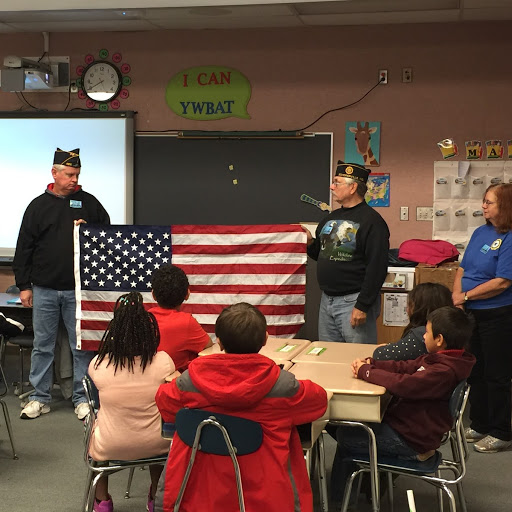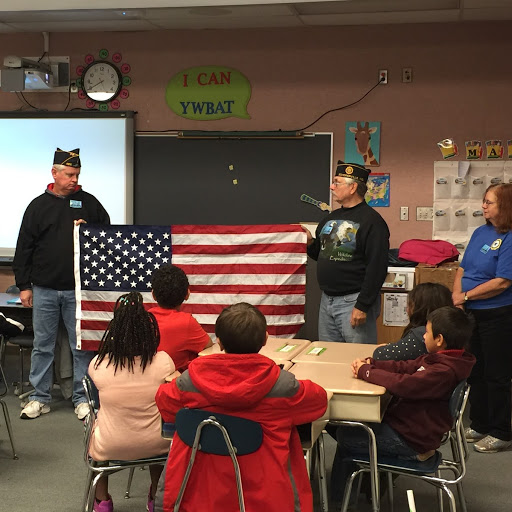 American Legion Post 485 teaches Homan students about Flag Education.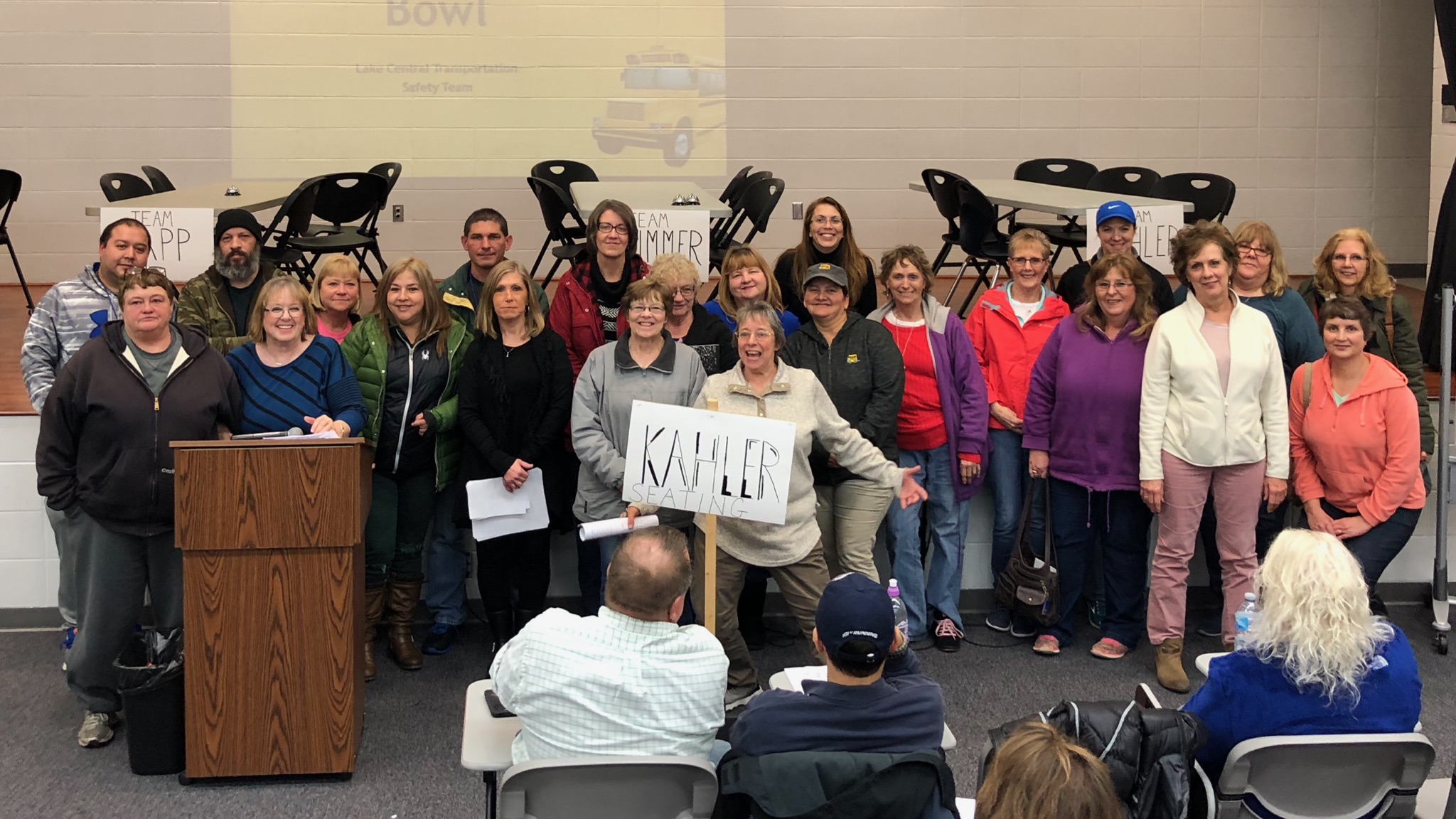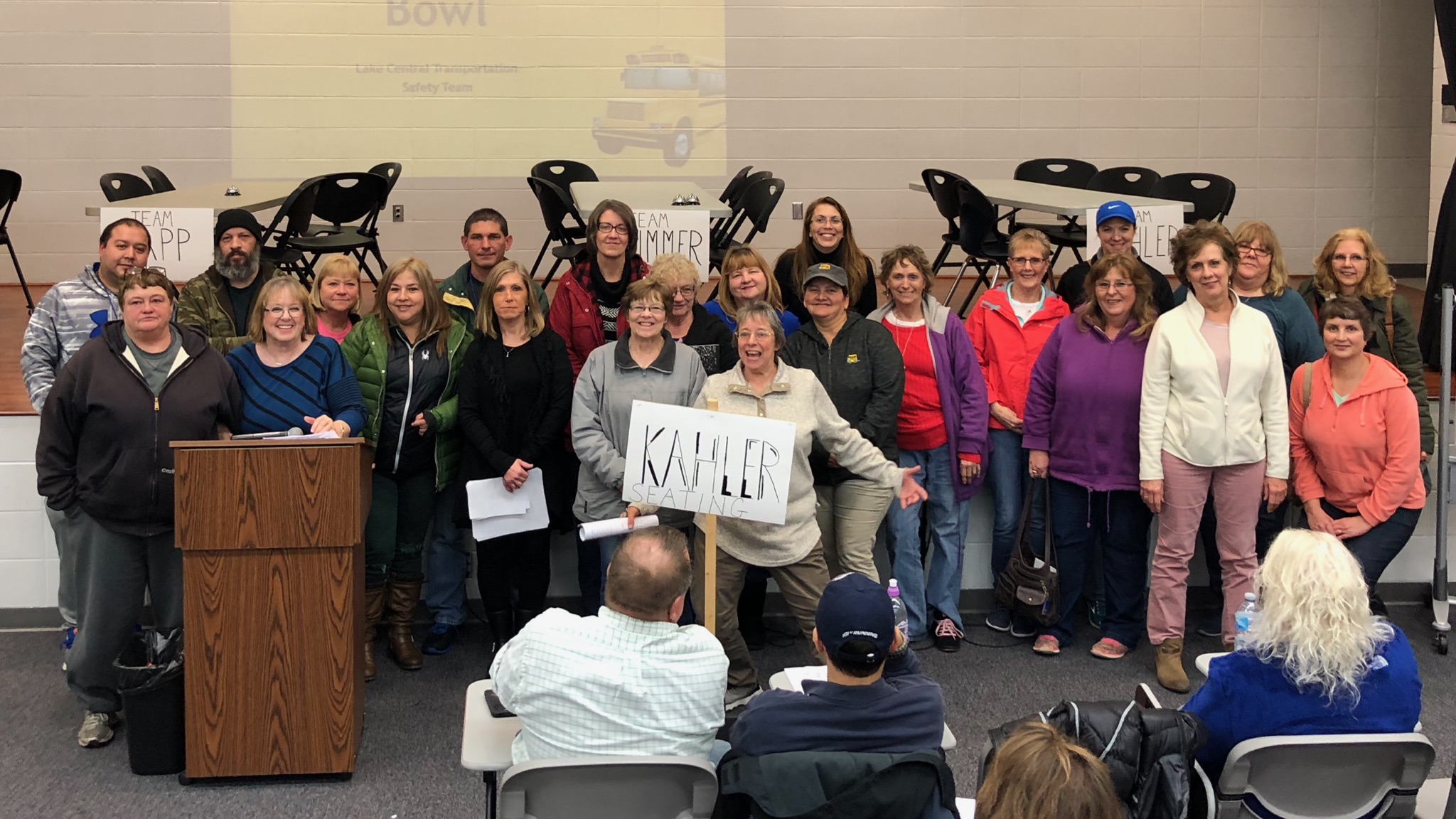 Congrats to the Kahler drivers for winning this morning's Bus Barn Bowl!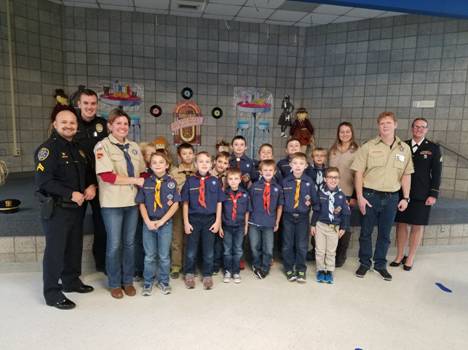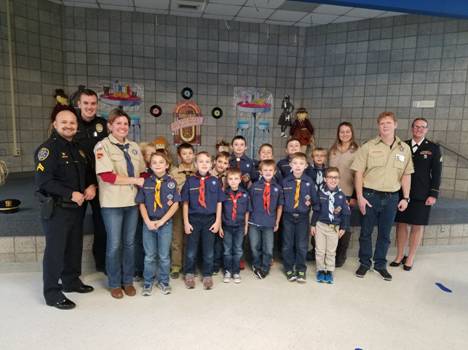 Cpls. Patrick and Hendron and Sgt. Chalos with Cub Scout Pack 510 and 550, participated in Bibich's Veterans Day program on November 10th.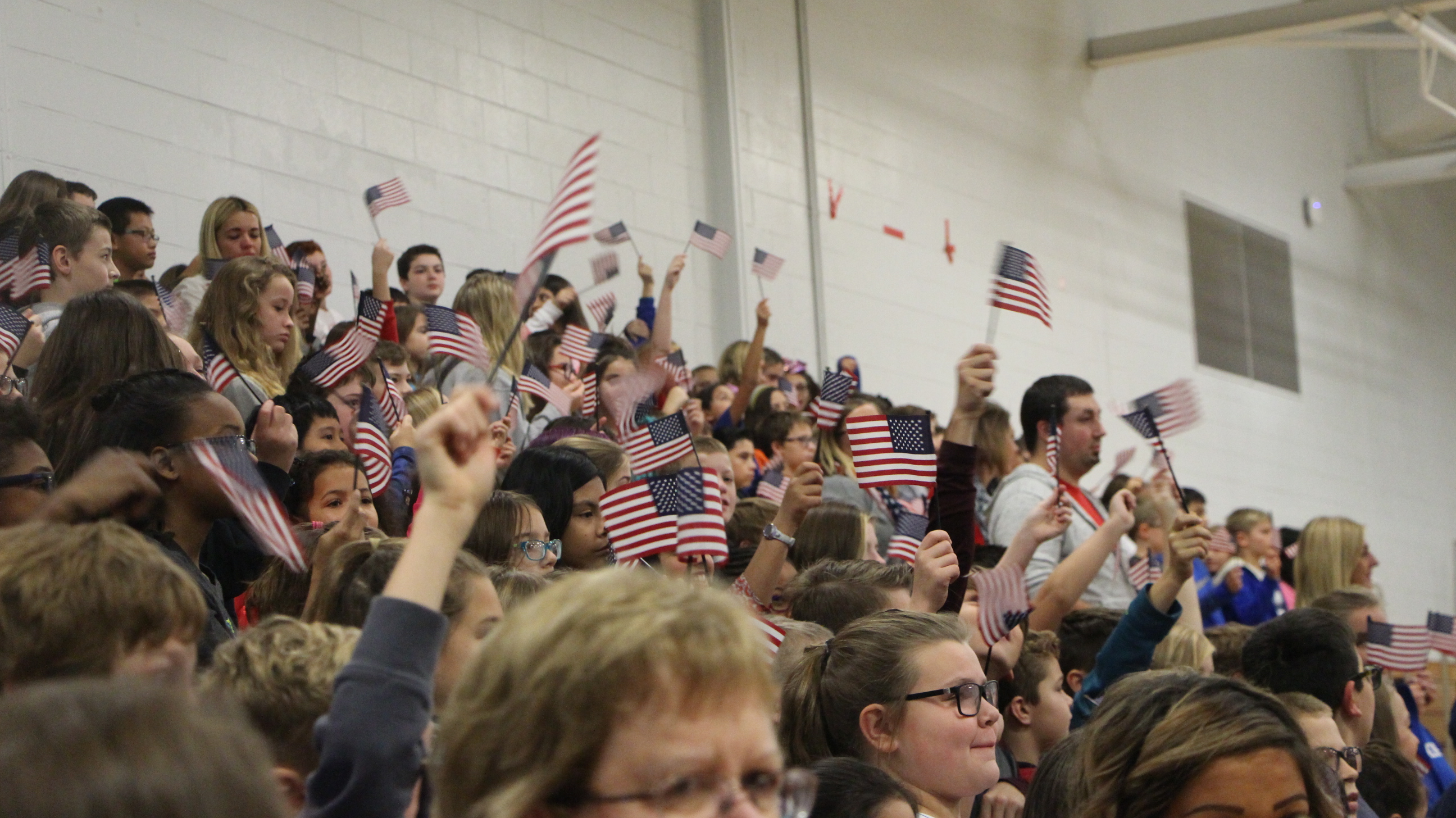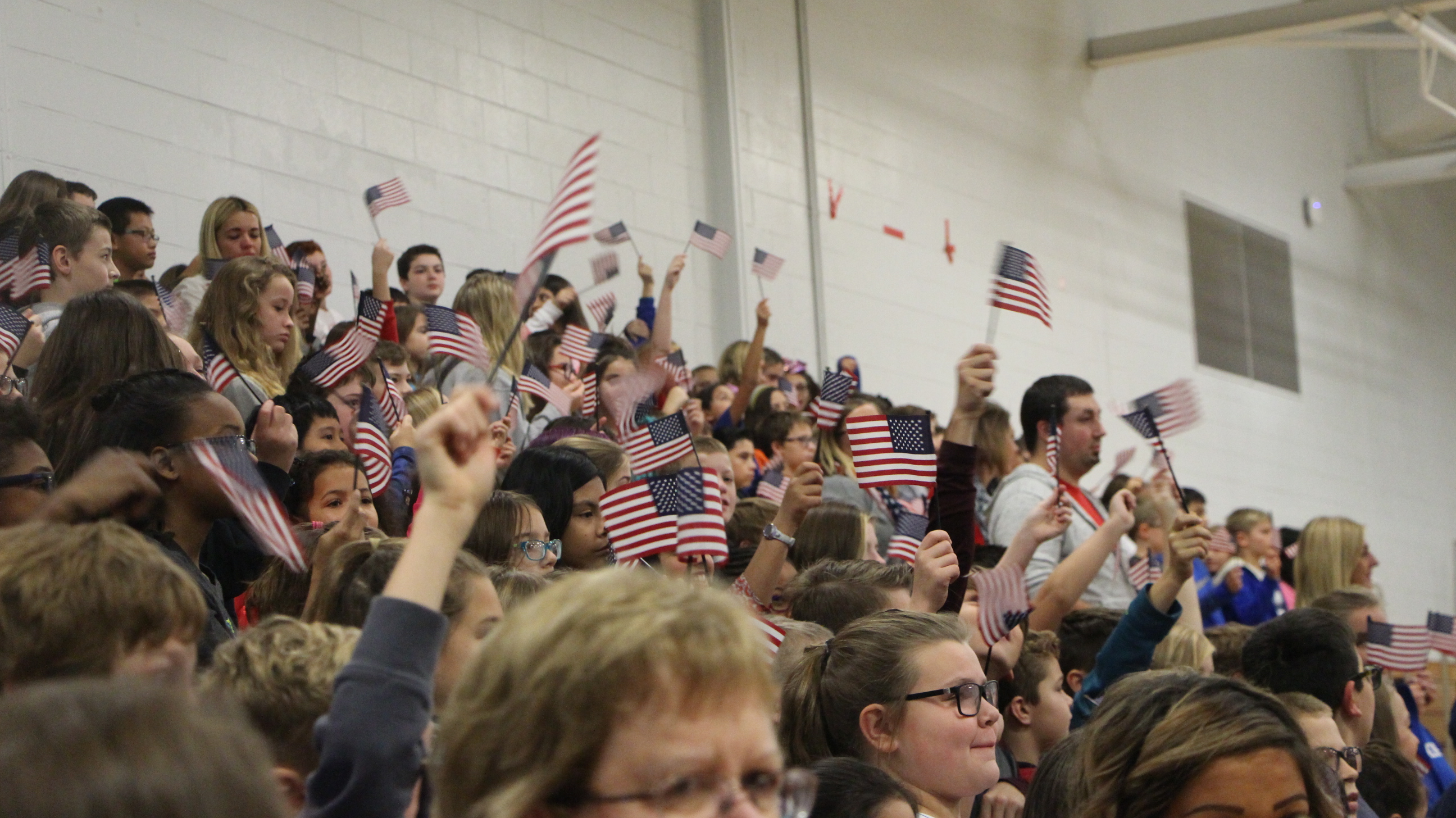 Kahler students and staff wave flags as veterans make their entrance to the program on November 10, 2017.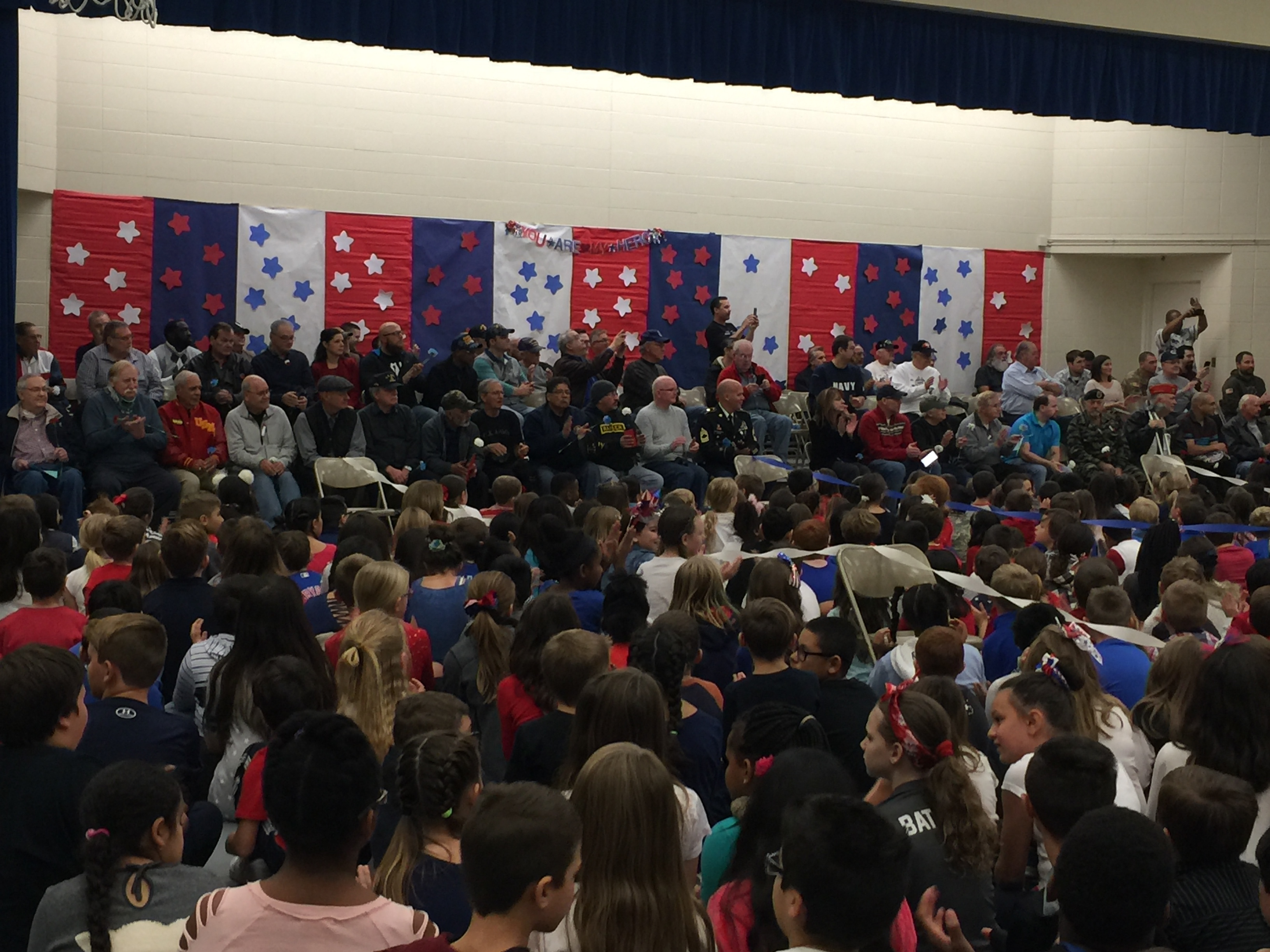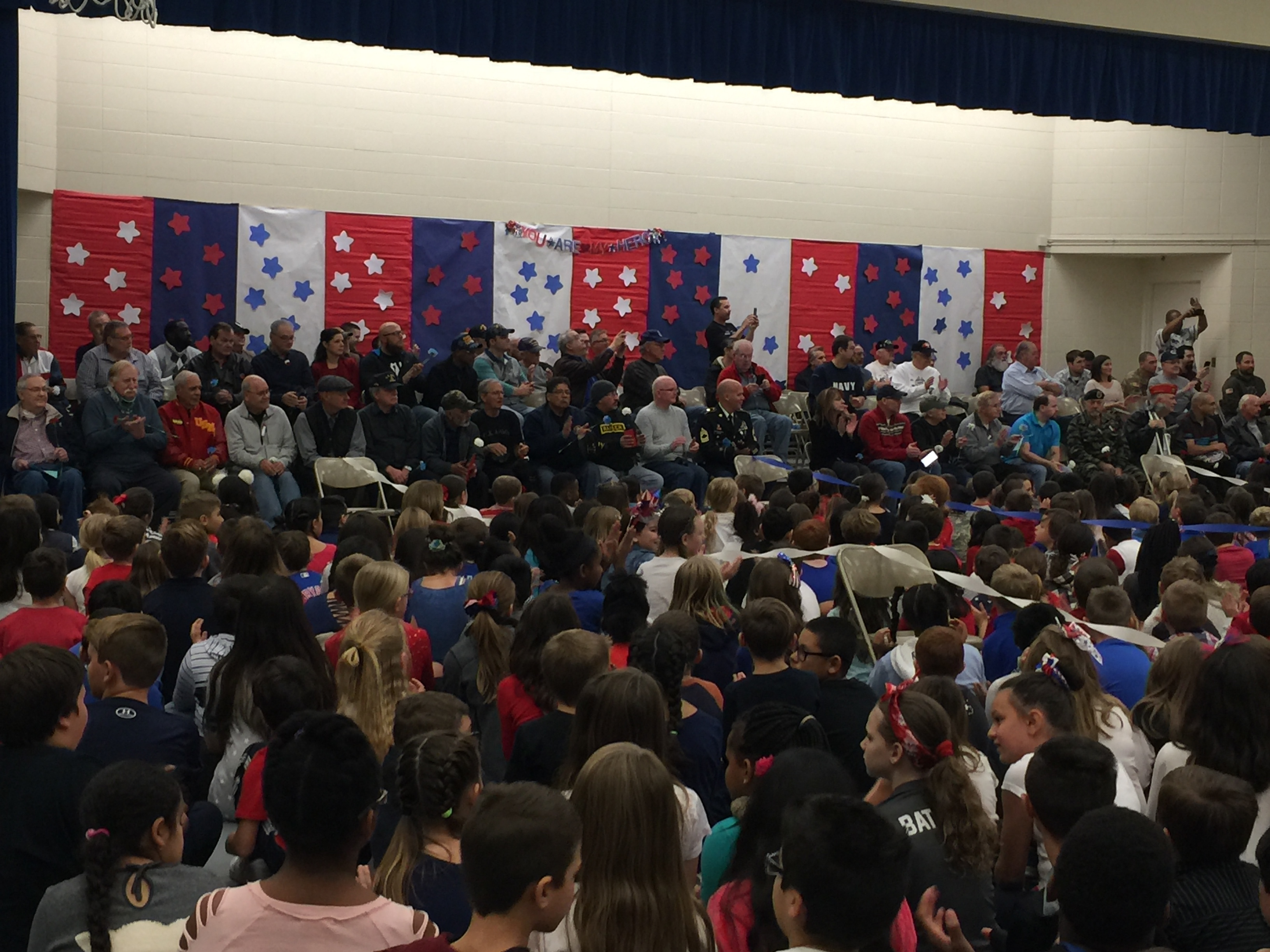 Watson Elementary celebrated Veterans Day on November 8. Approximately 74 veterans attended and were honored.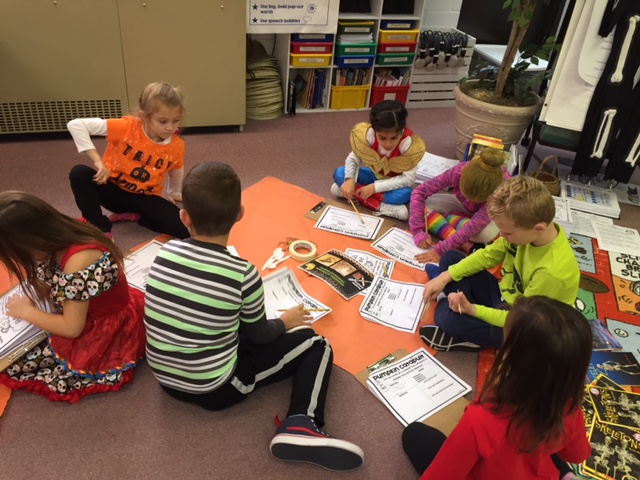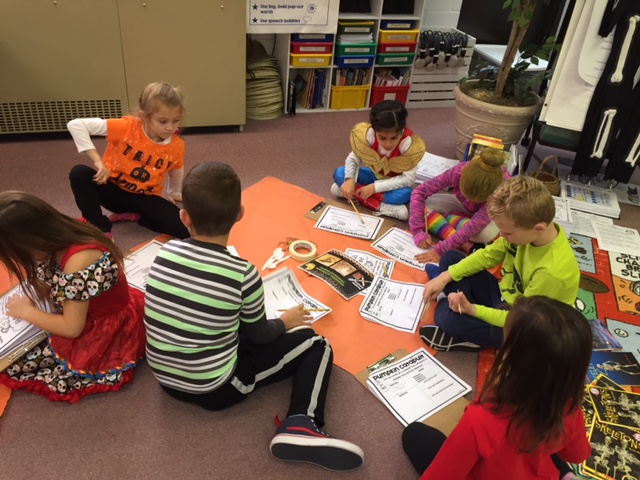 Kolling 1st and 2nd grade students work together to design pumpkin catapults as part of a STEM activity.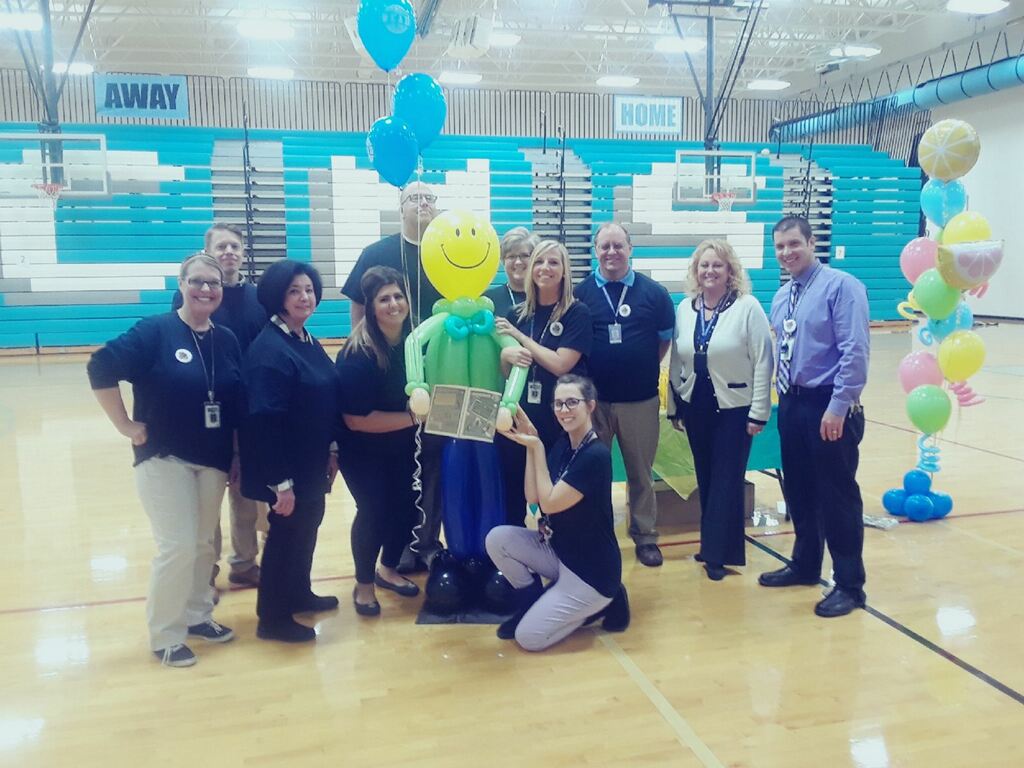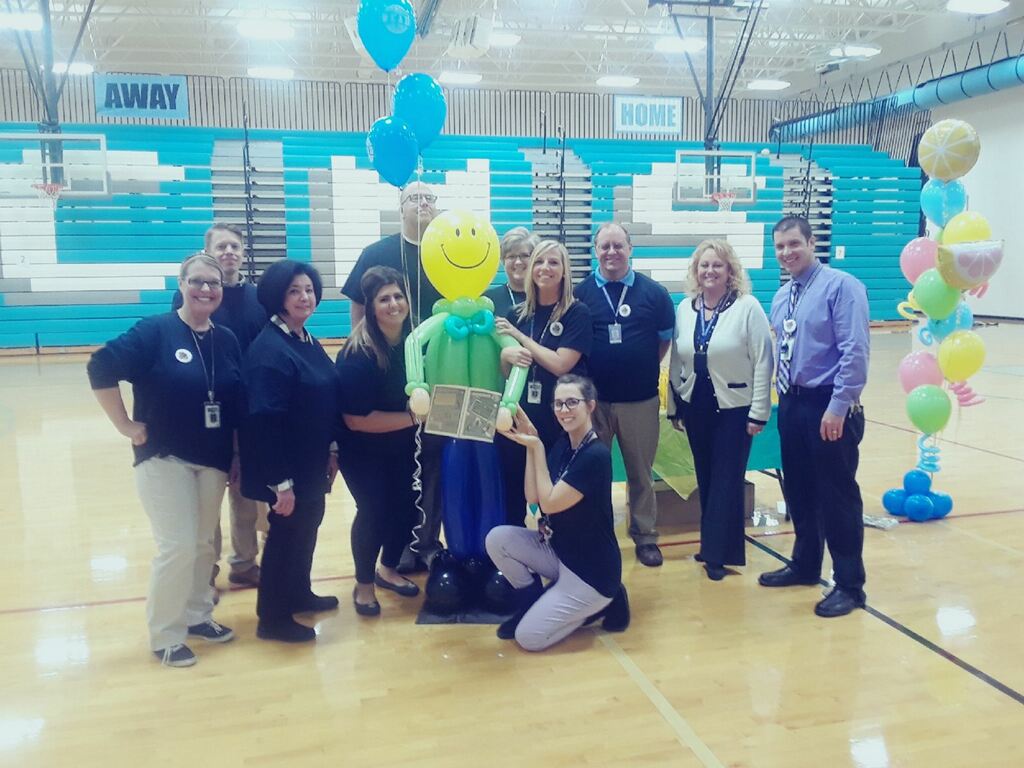 Clark staff pictured with F.R.E.D. (Fifth-Grade Reading Every Day)